WARNING: there is a lot of male nudity depicted in this post! We are not kidding.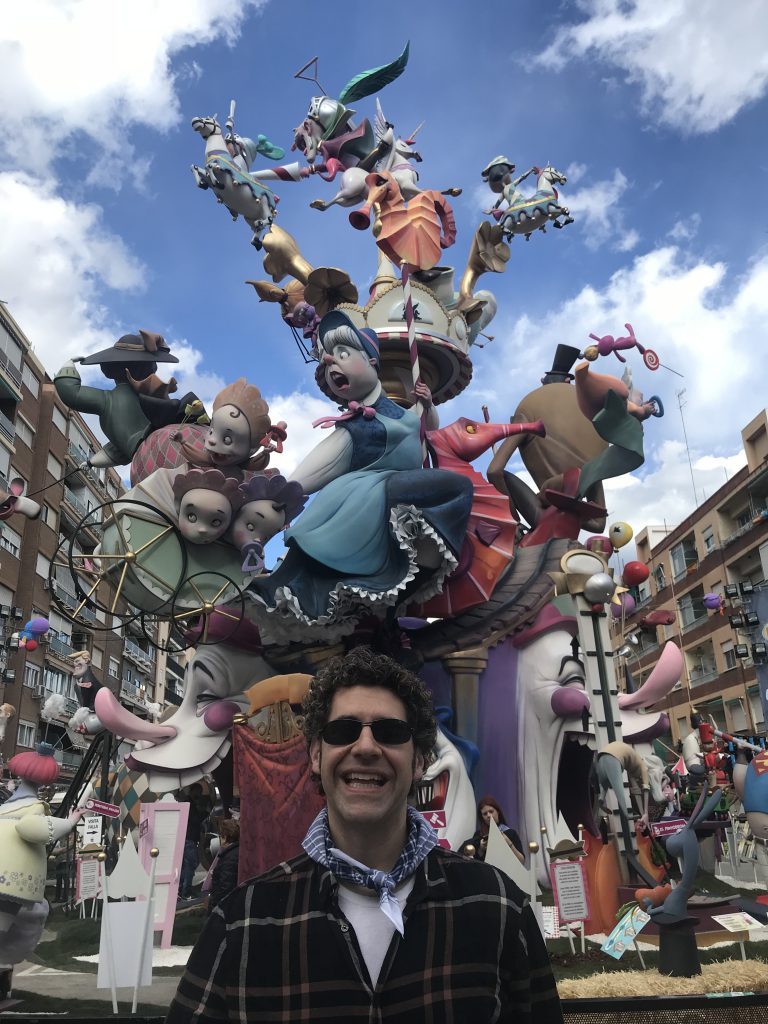 In March of 2018, nostalgia drove us back to our first Spanish home to experience another Valencian Fallas celebration.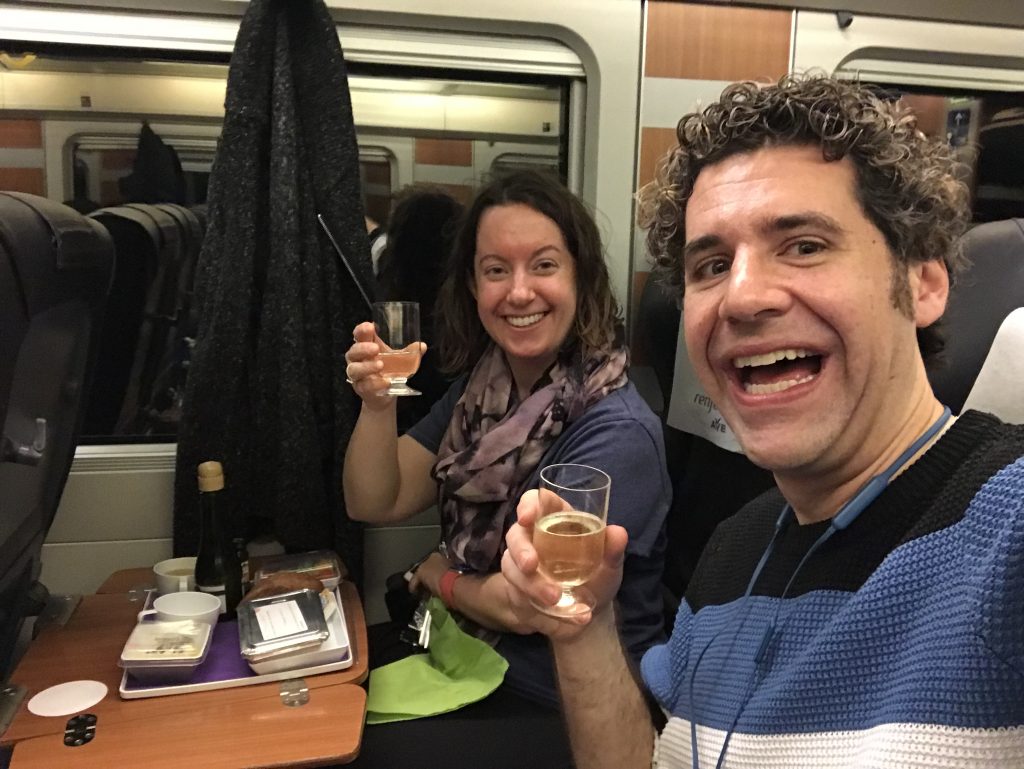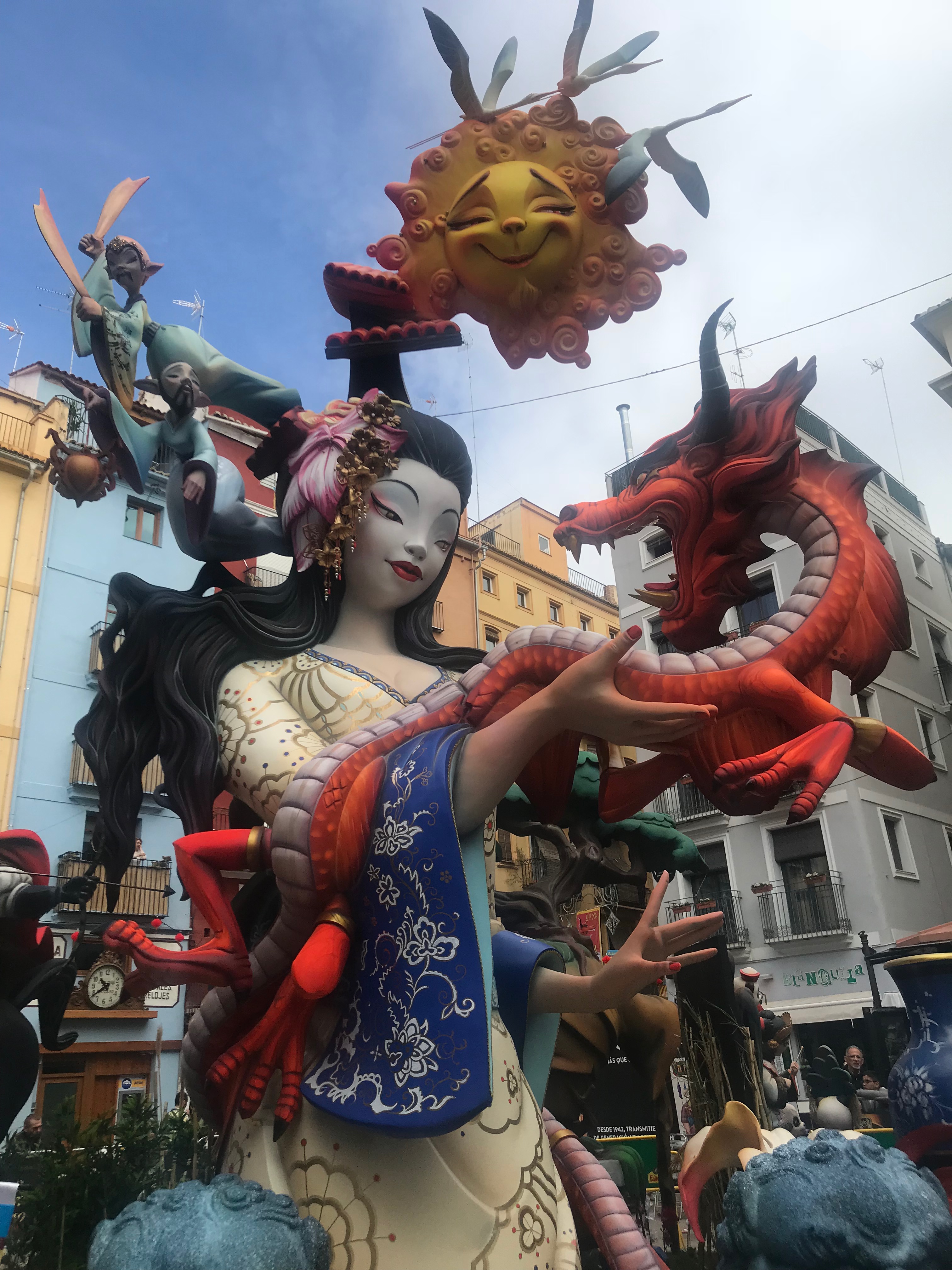 First things first: we headed to our favorite fried dough place for an indulgent breakfast.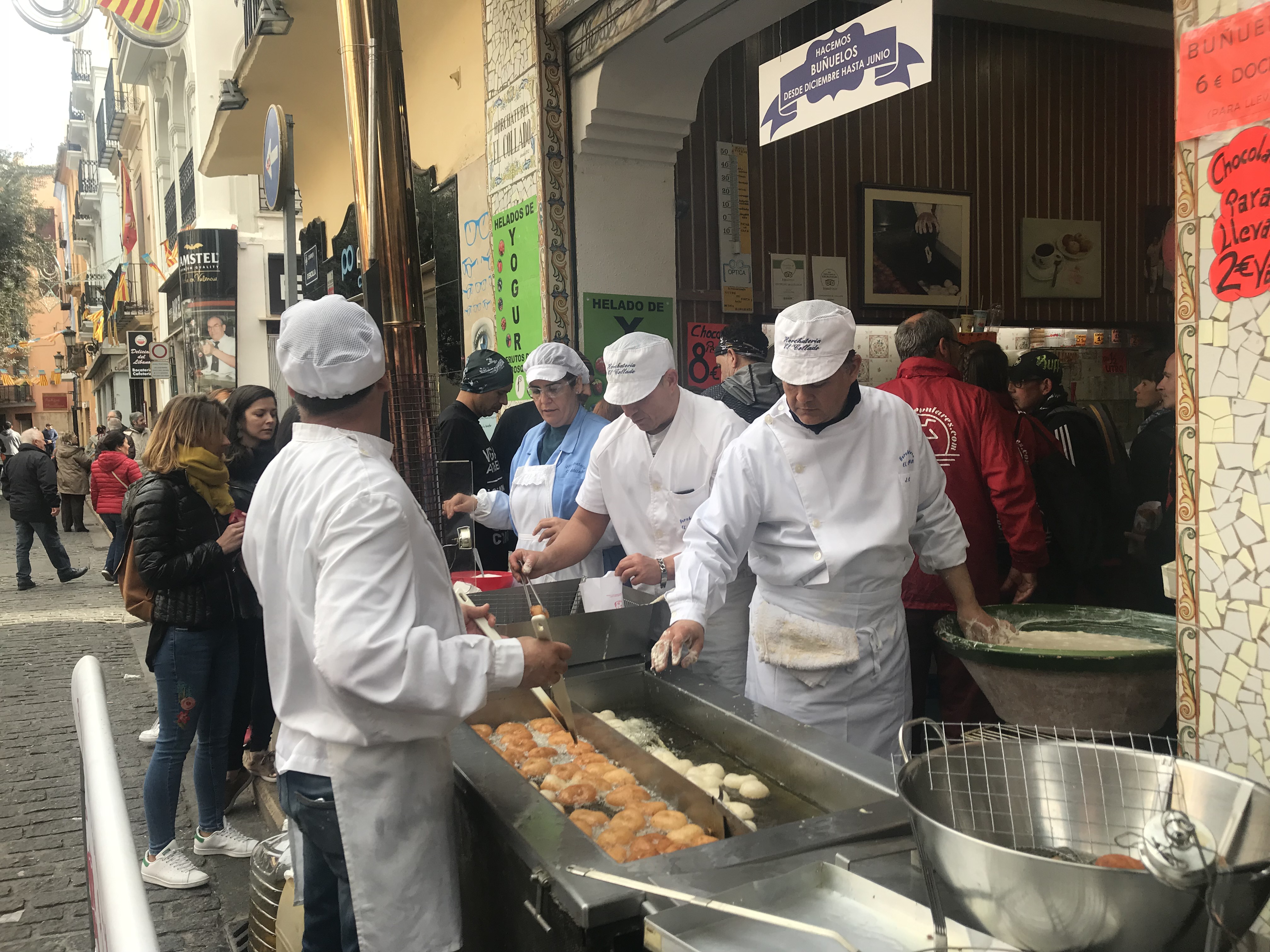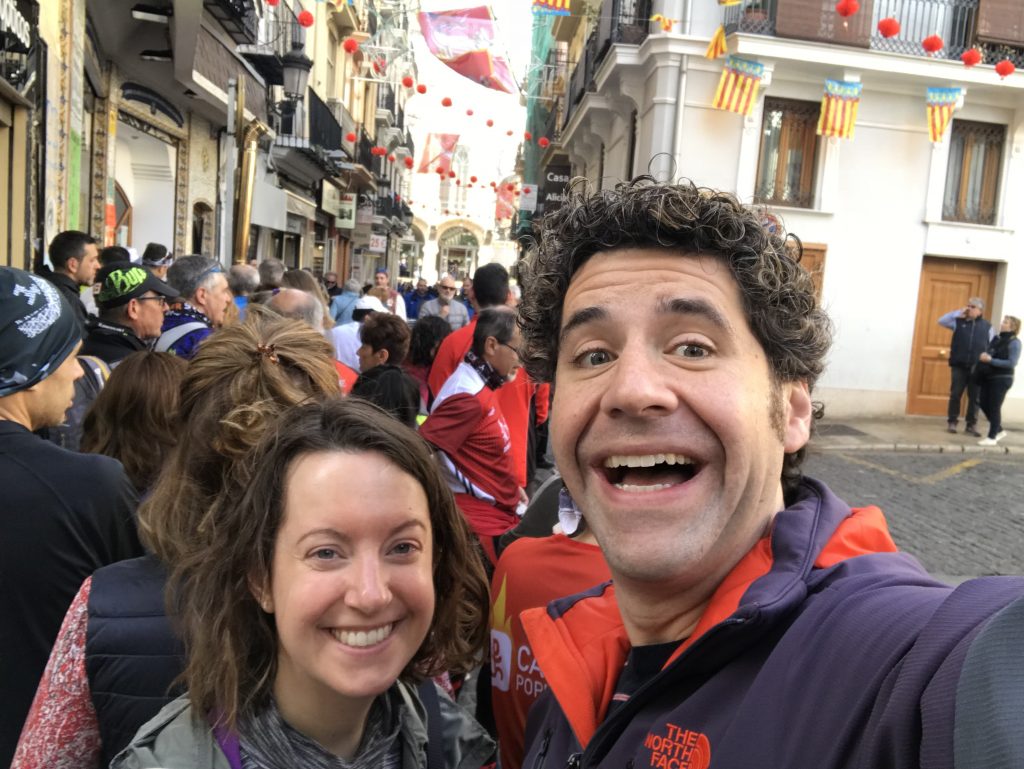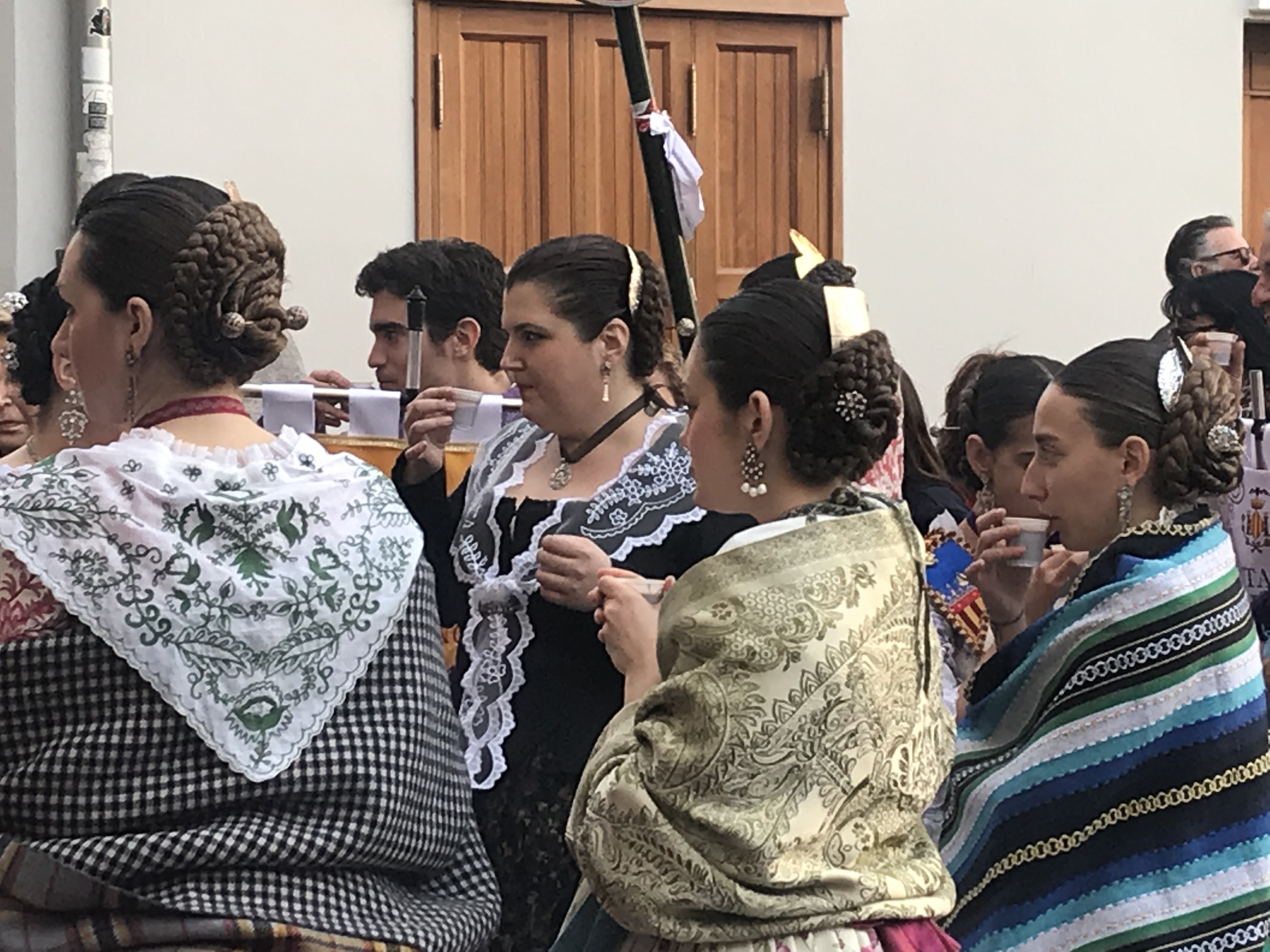 A charanga, or small musical group common to street festivals, entertained the hungry line with that old Valencian classic.
Seeing how the bunyuelos were made was equally entertaining.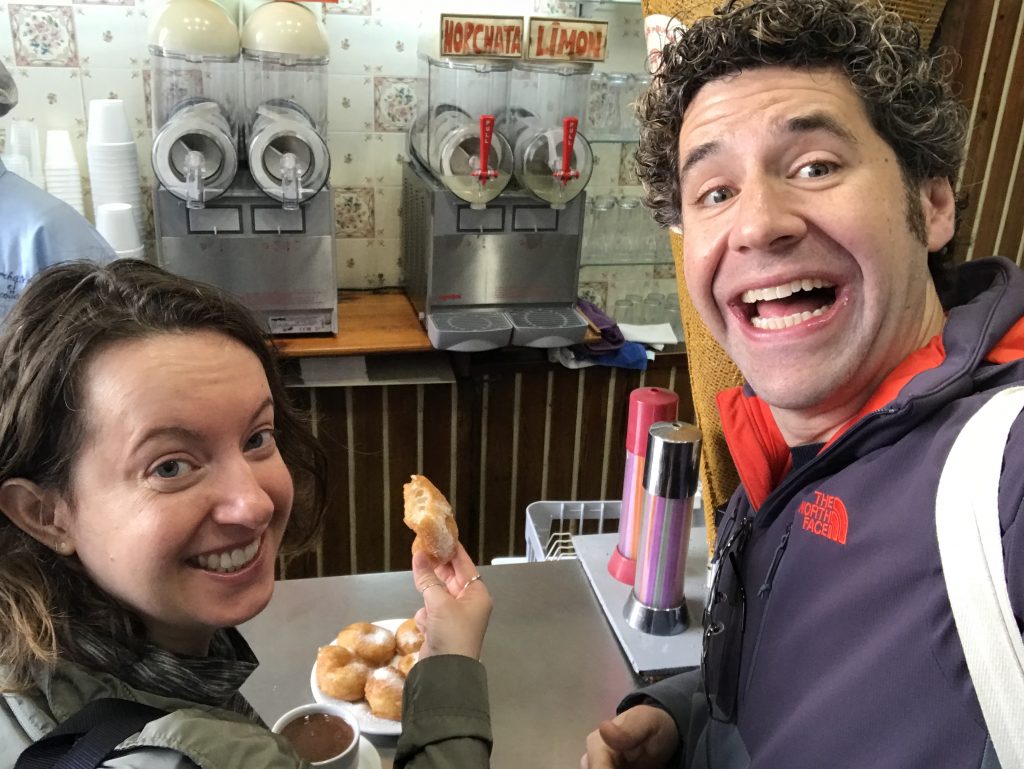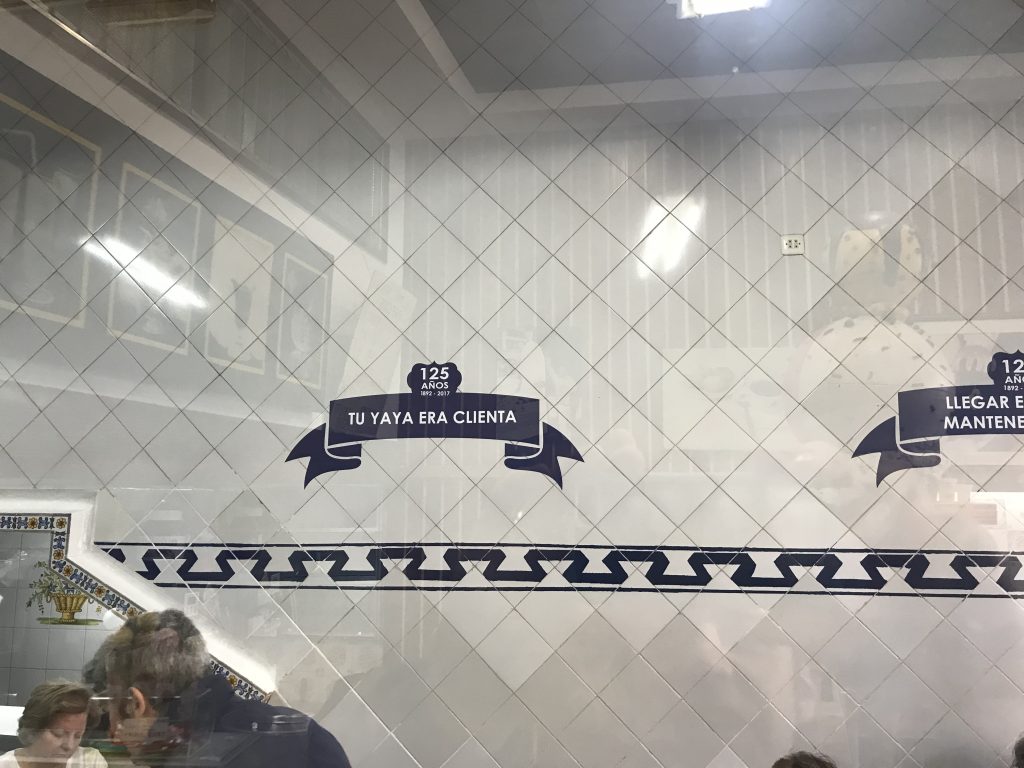 Speaking of can't-miss Valencian treats, we could't visit the city without visiting our favorite horchatería, Daniel in Alboraya.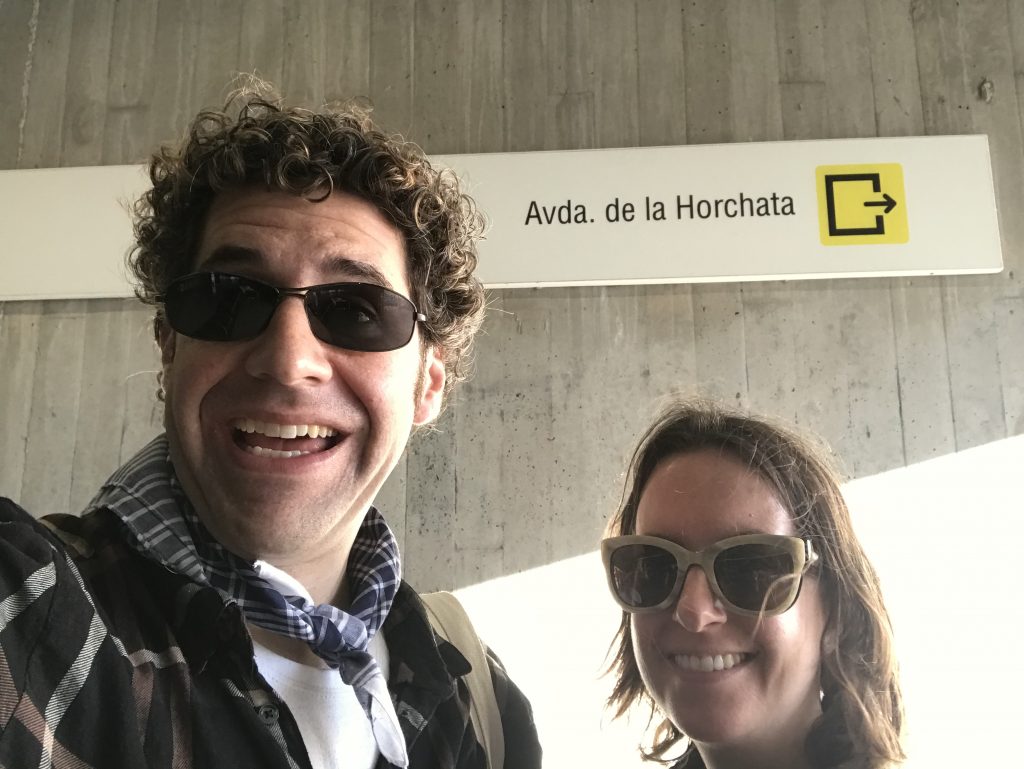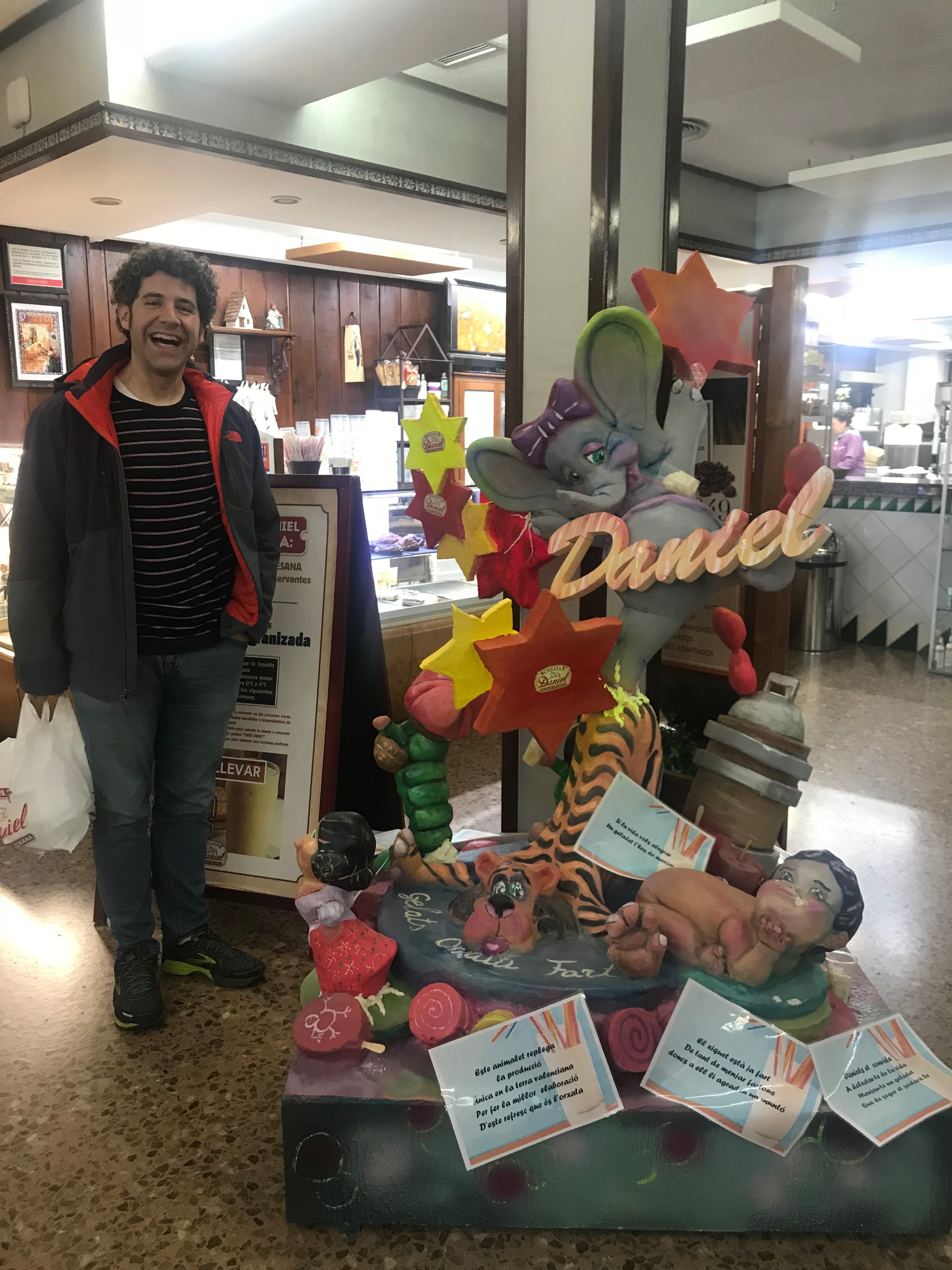 Later, we enjoyed some non-quite-as-tasty-but-still-satisfying horchata in the central market, where we came upon a rather disturbing little sculpture.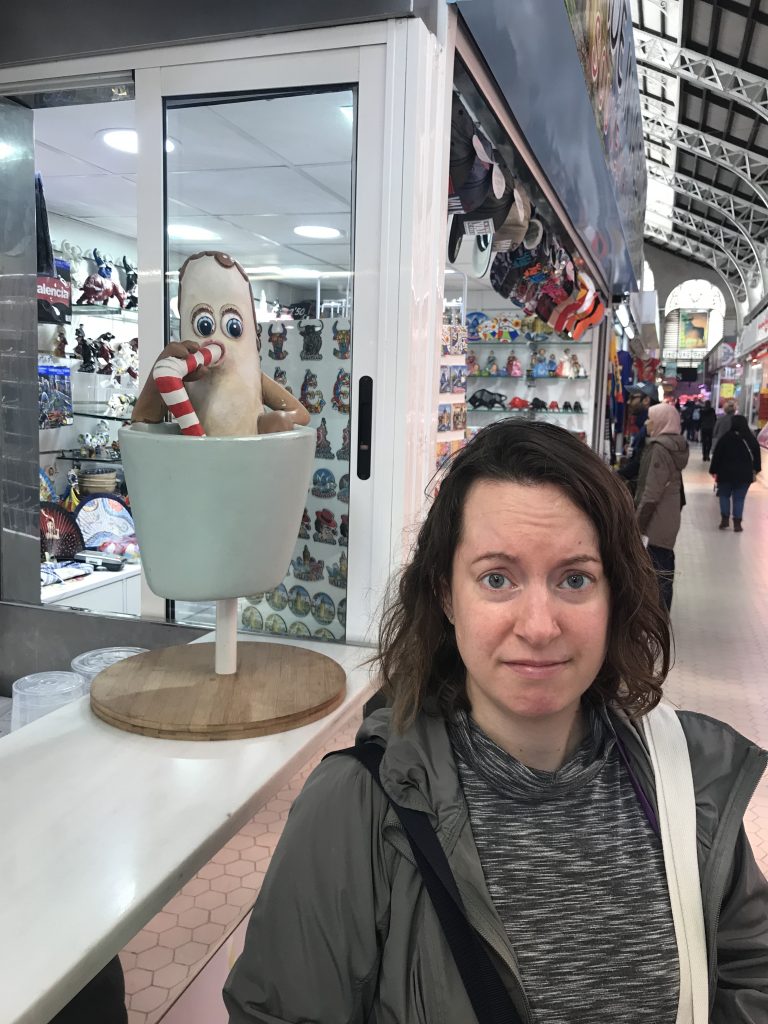 That year's city hall fallas sculpture was created by street artist Okuda San Miguel.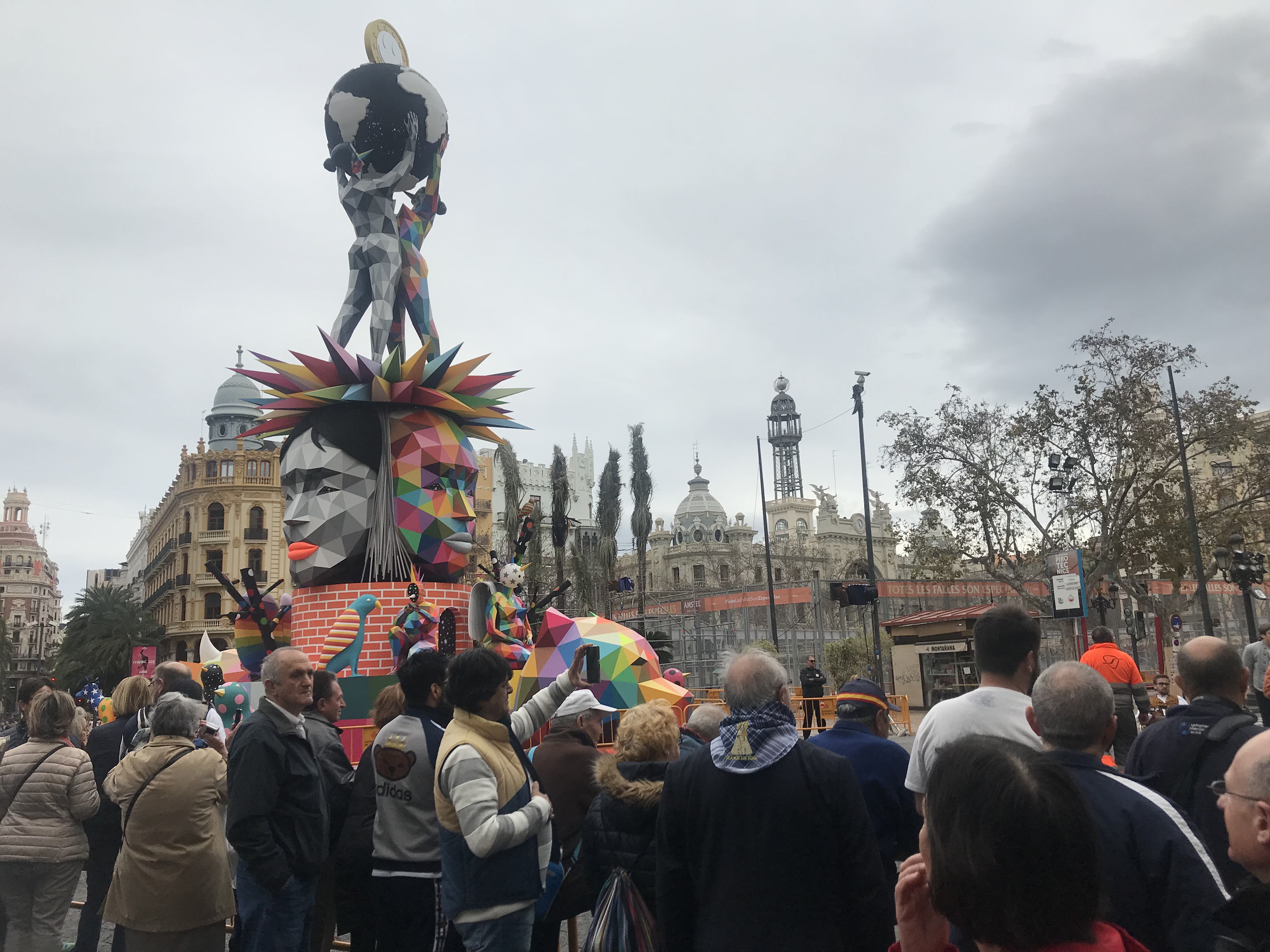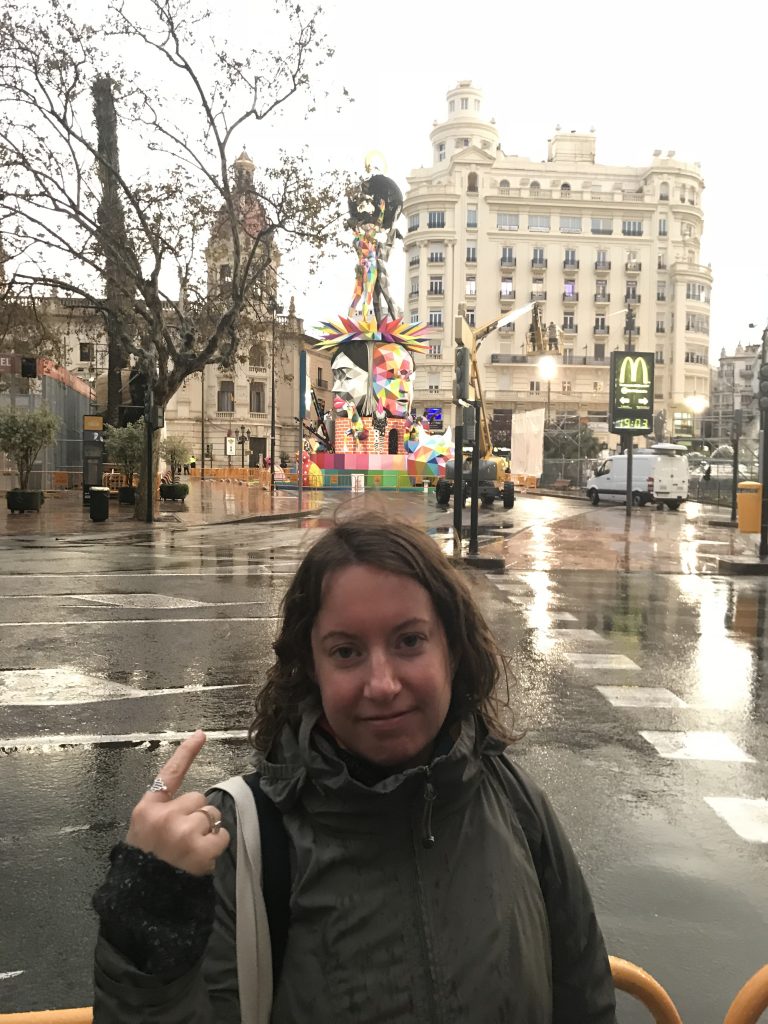 There was an accompanying exhibit of his work in the Centre del Carme museum.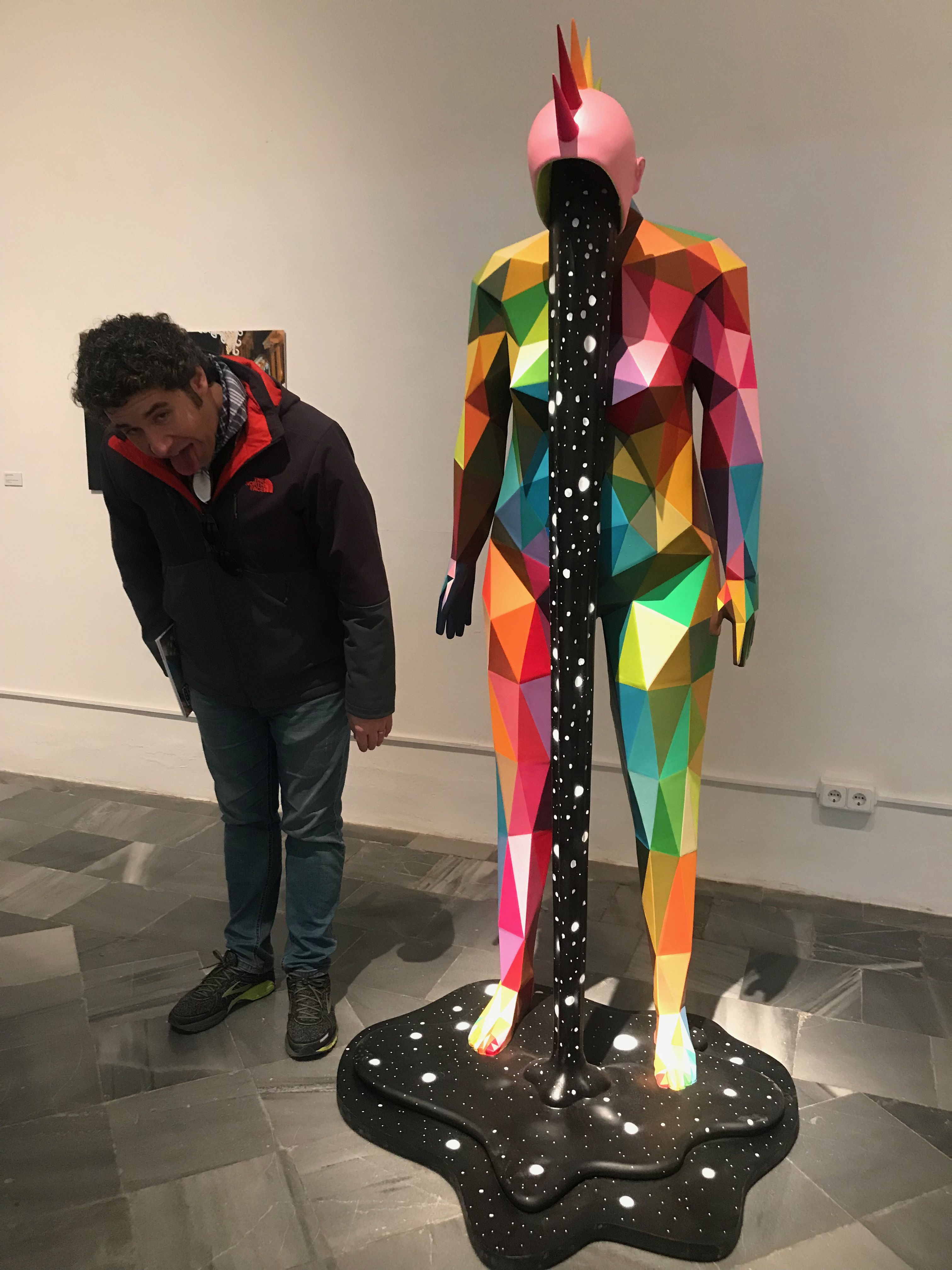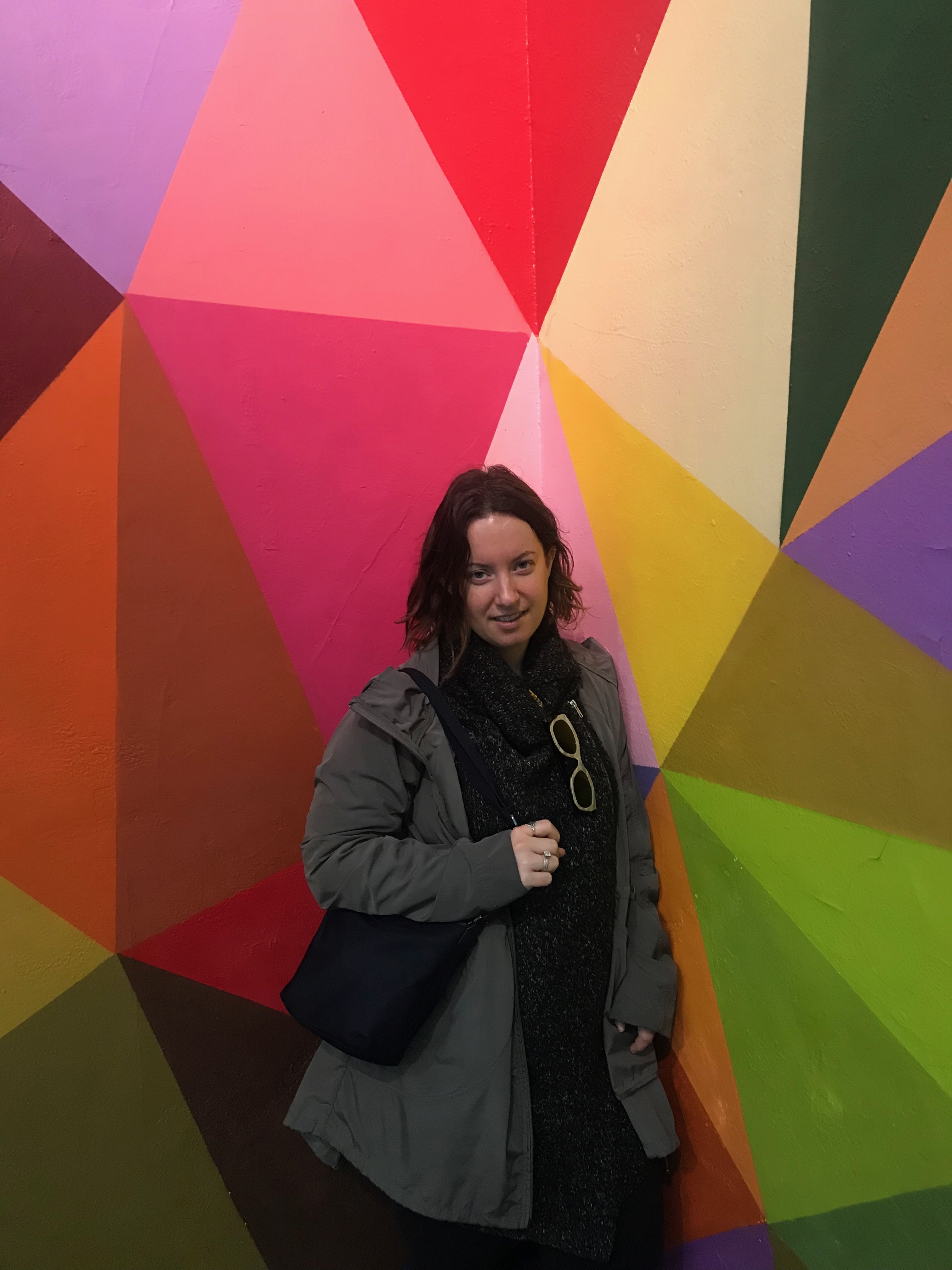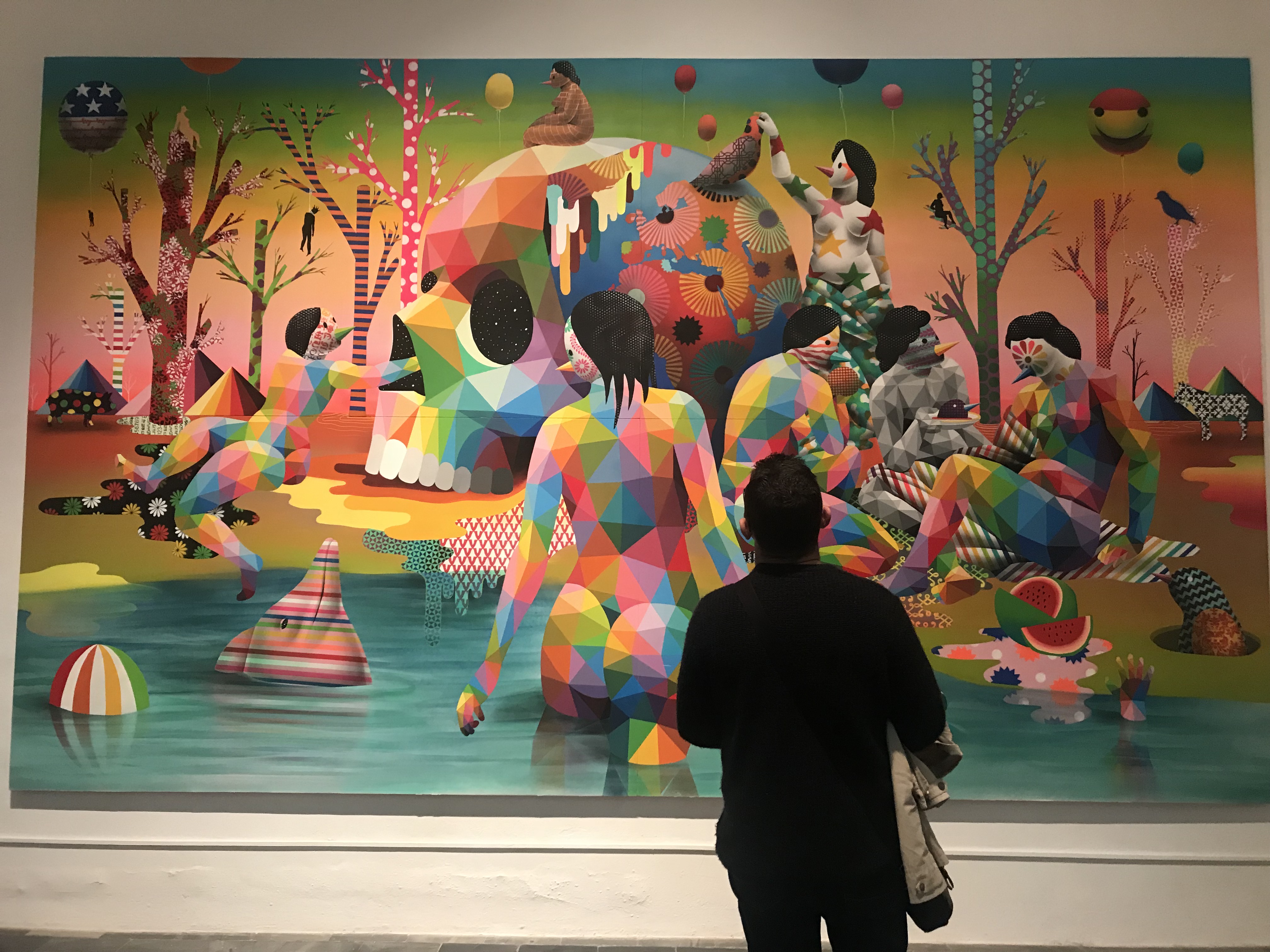 This is where that aforementioned theme began…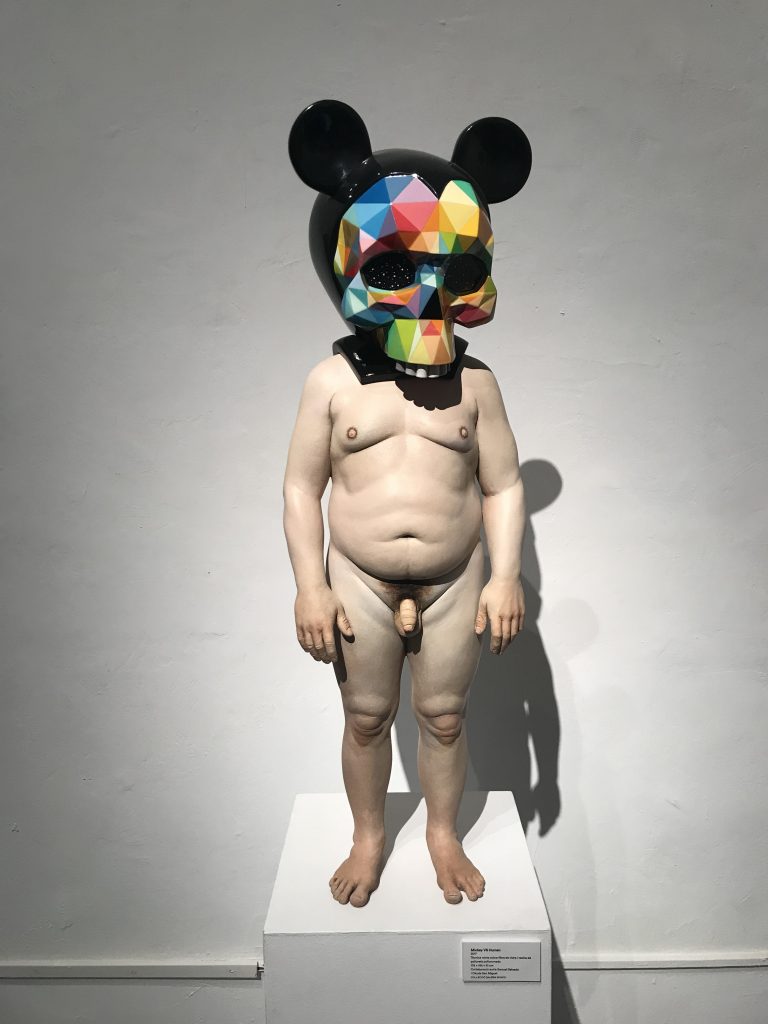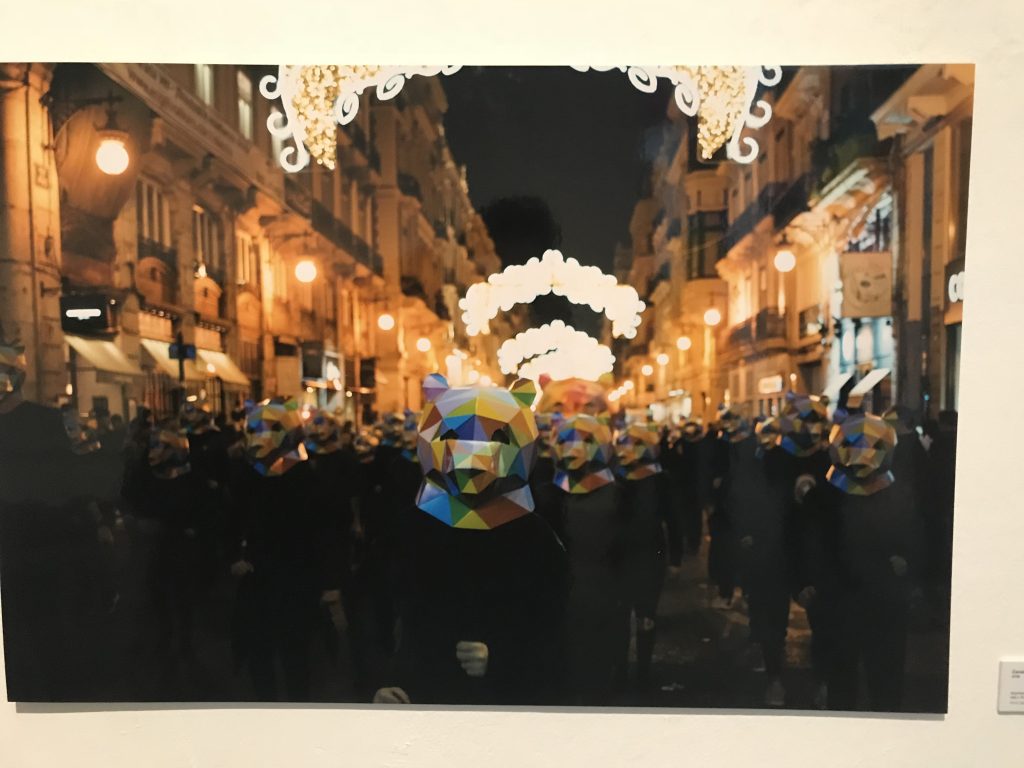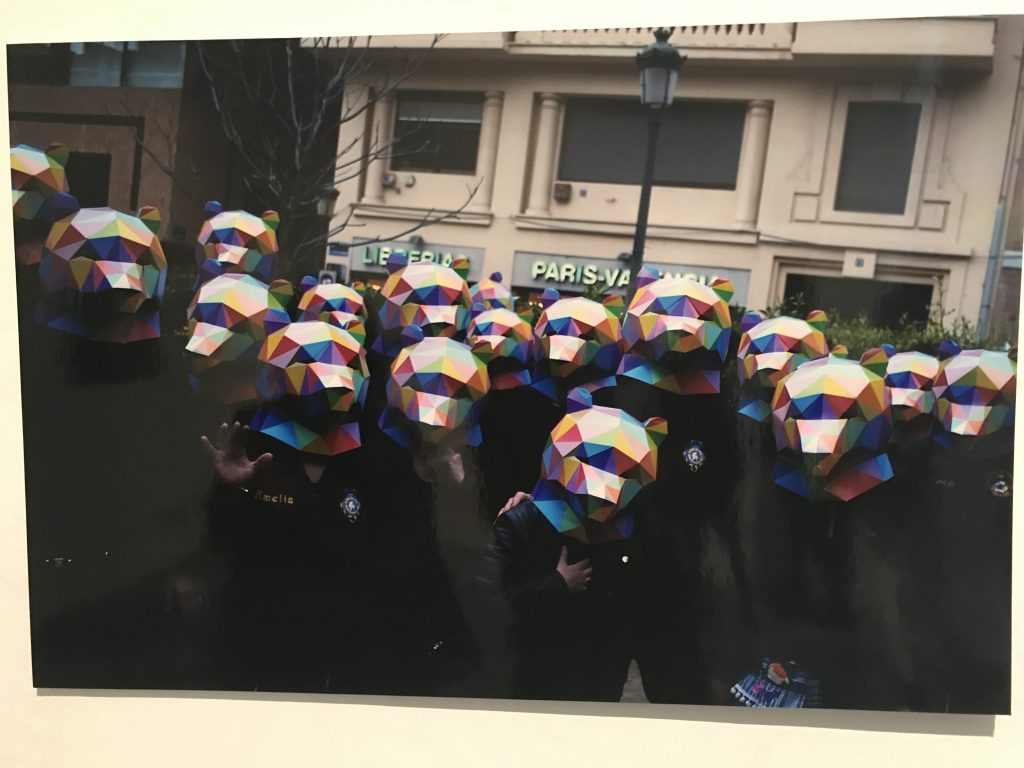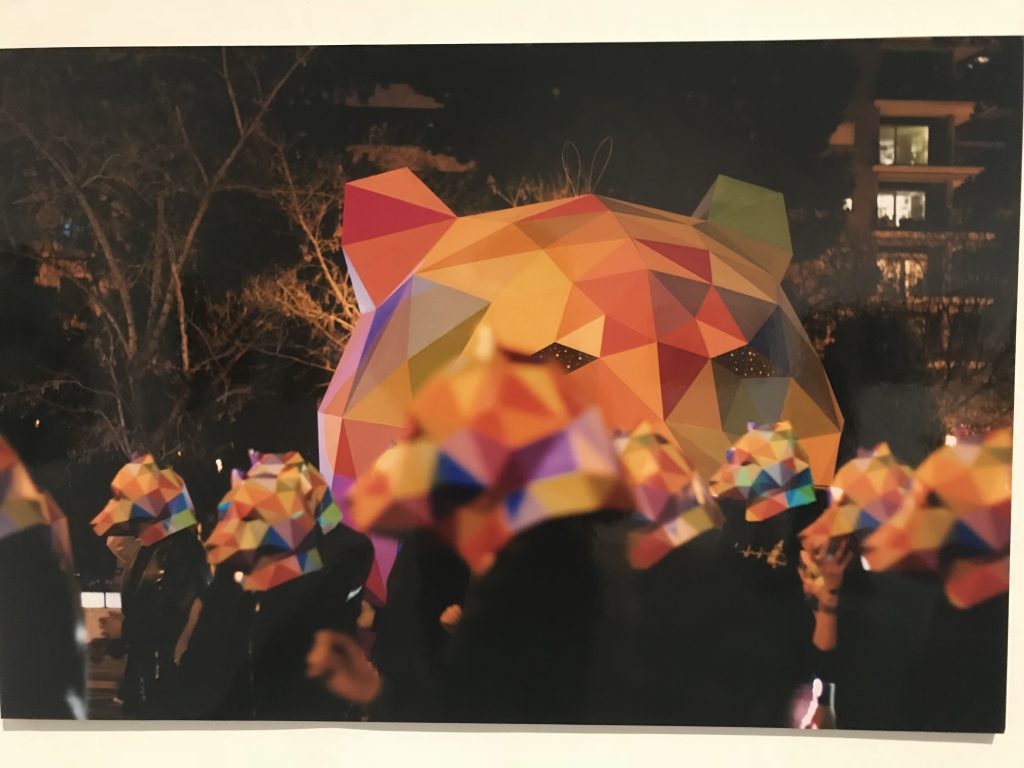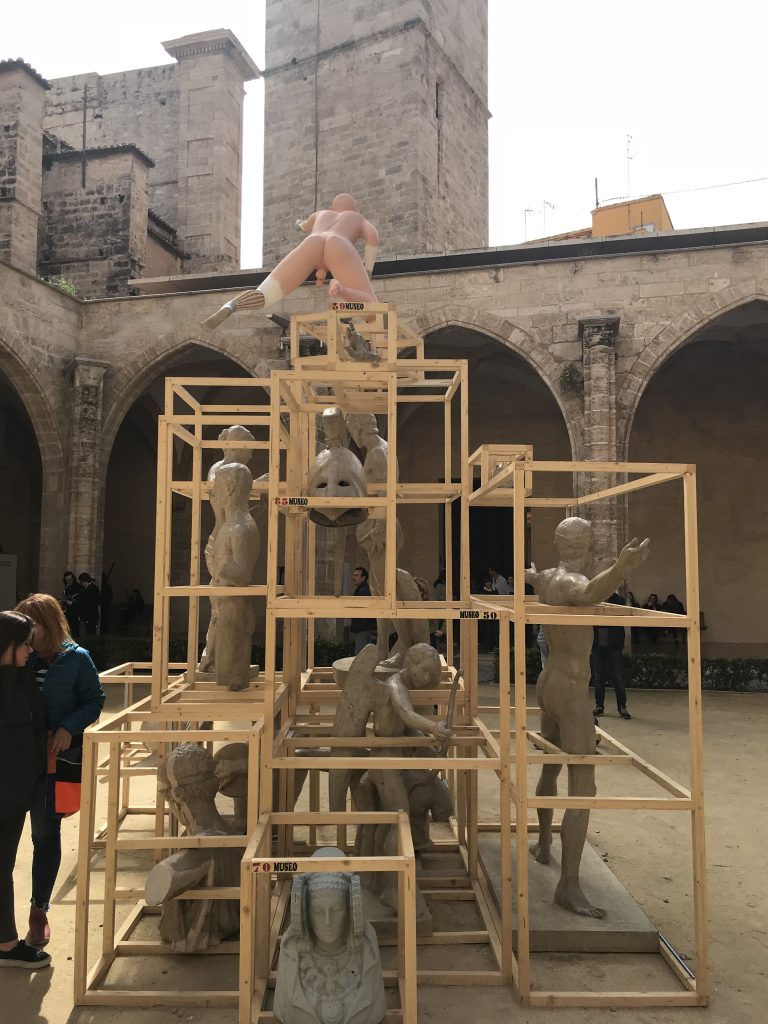 Doer got to go to the Corpus Christi museum for the first time.  ¡Els Gegants!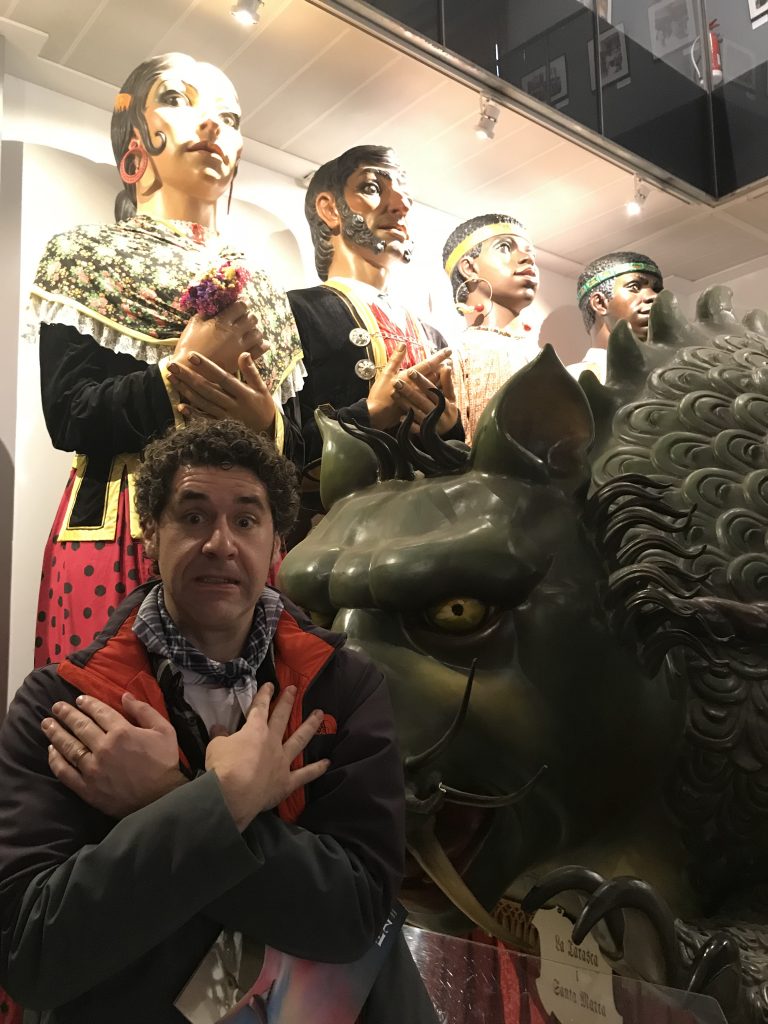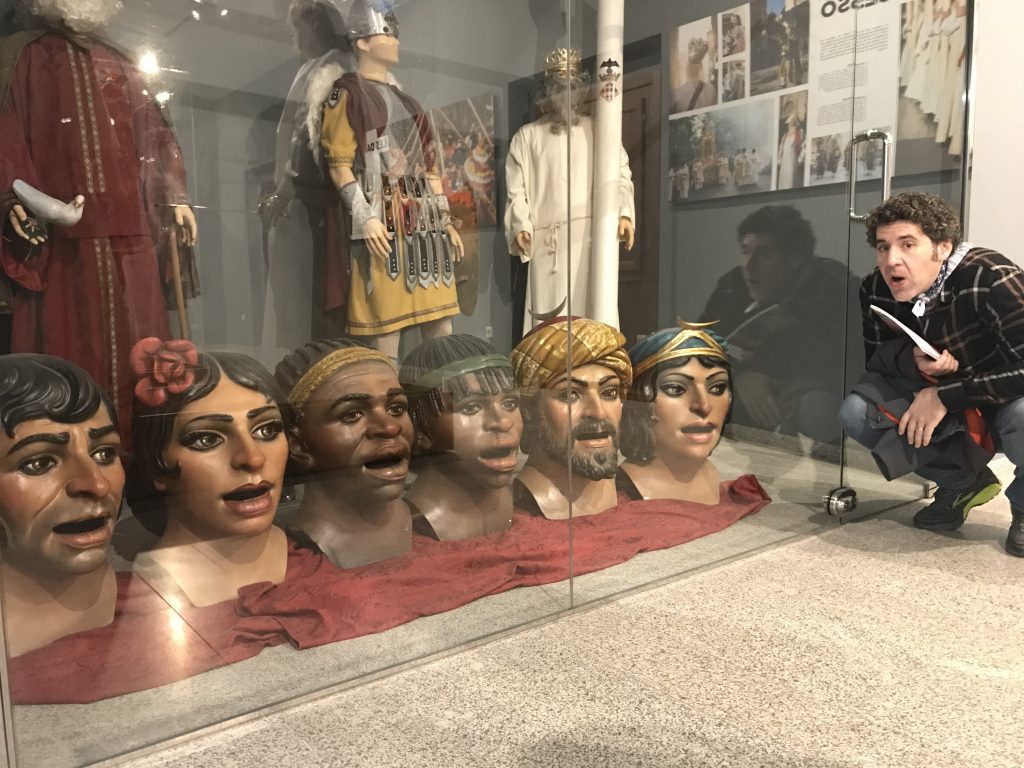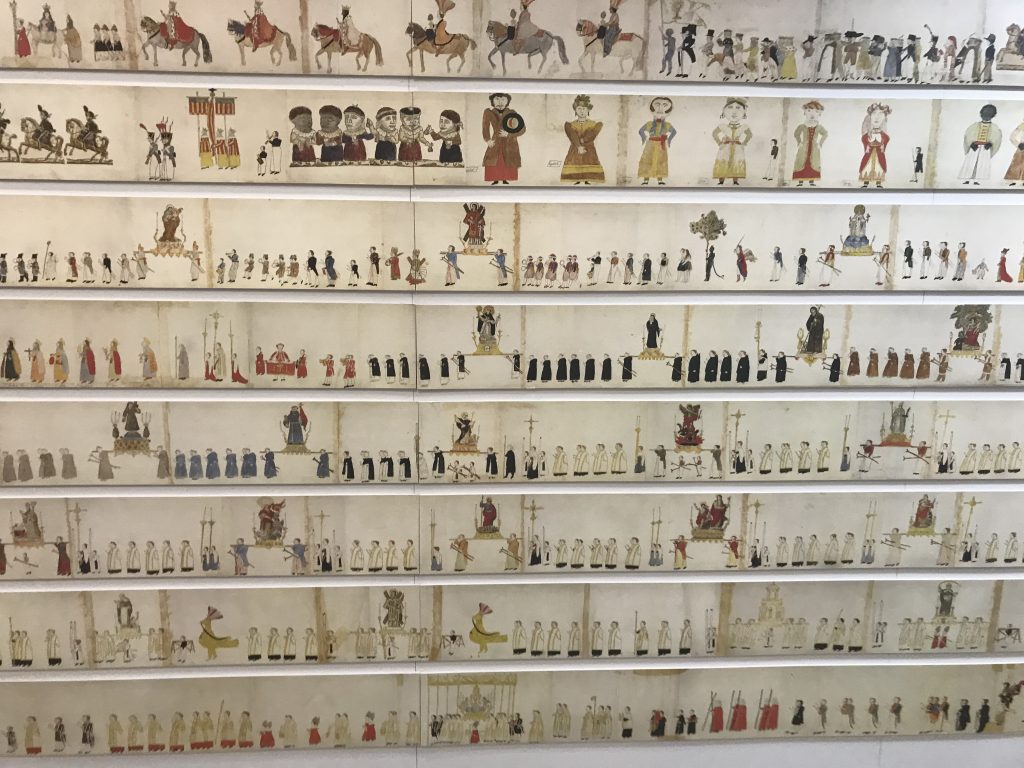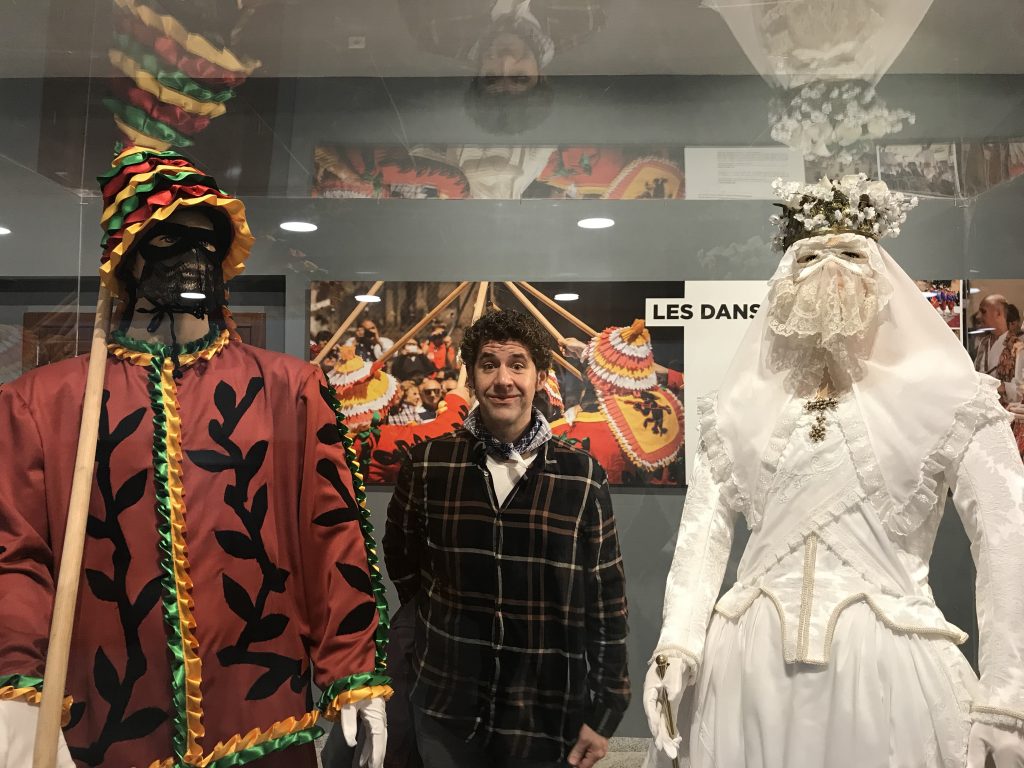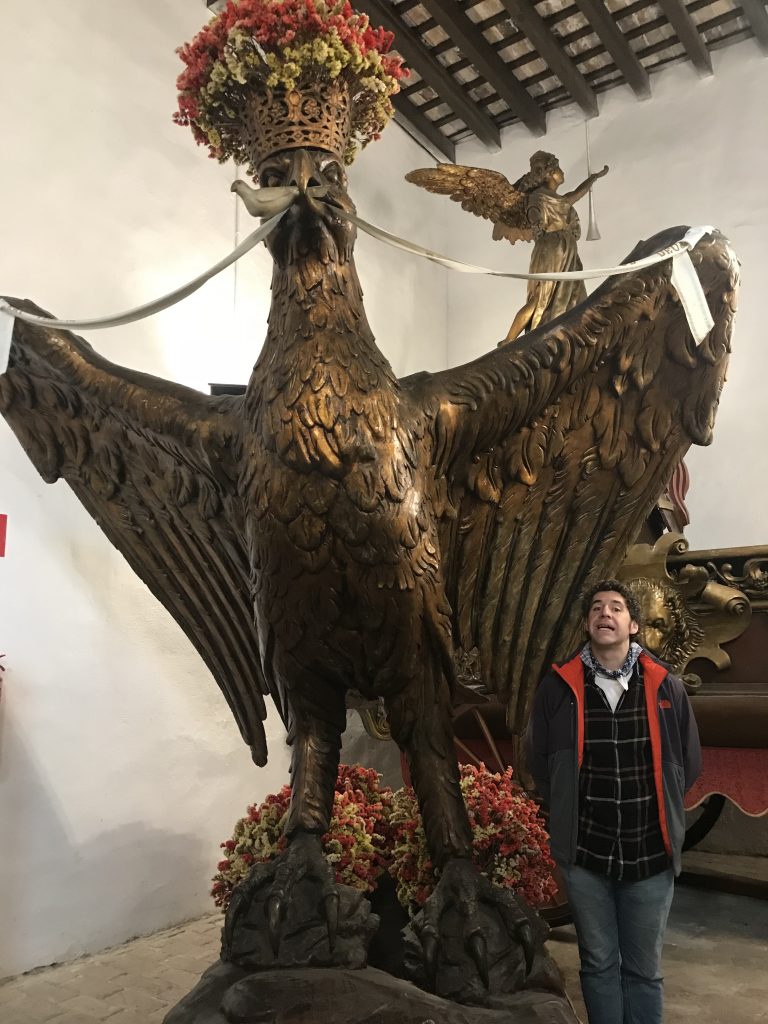 We took in another fallas-related exhibit in the Palau de la Generalitat.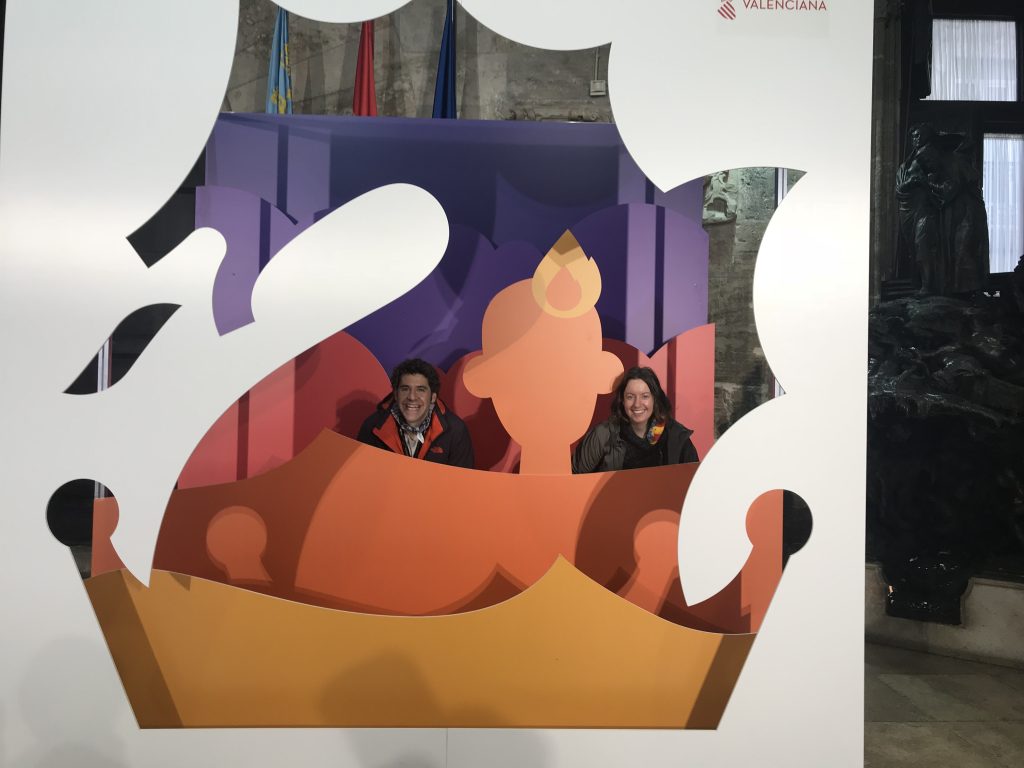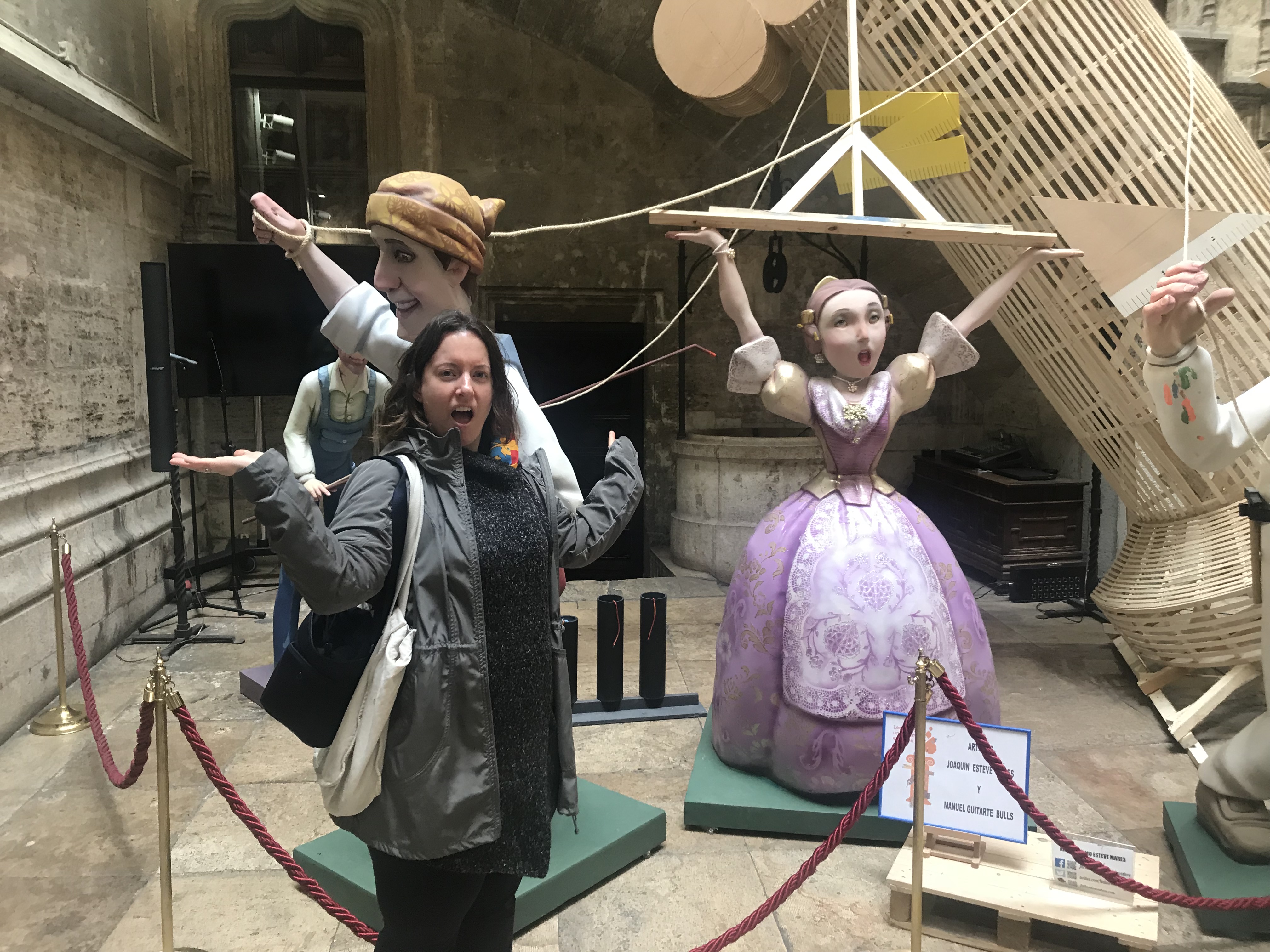 We stopped by to see the flower offering to The Virgin as well.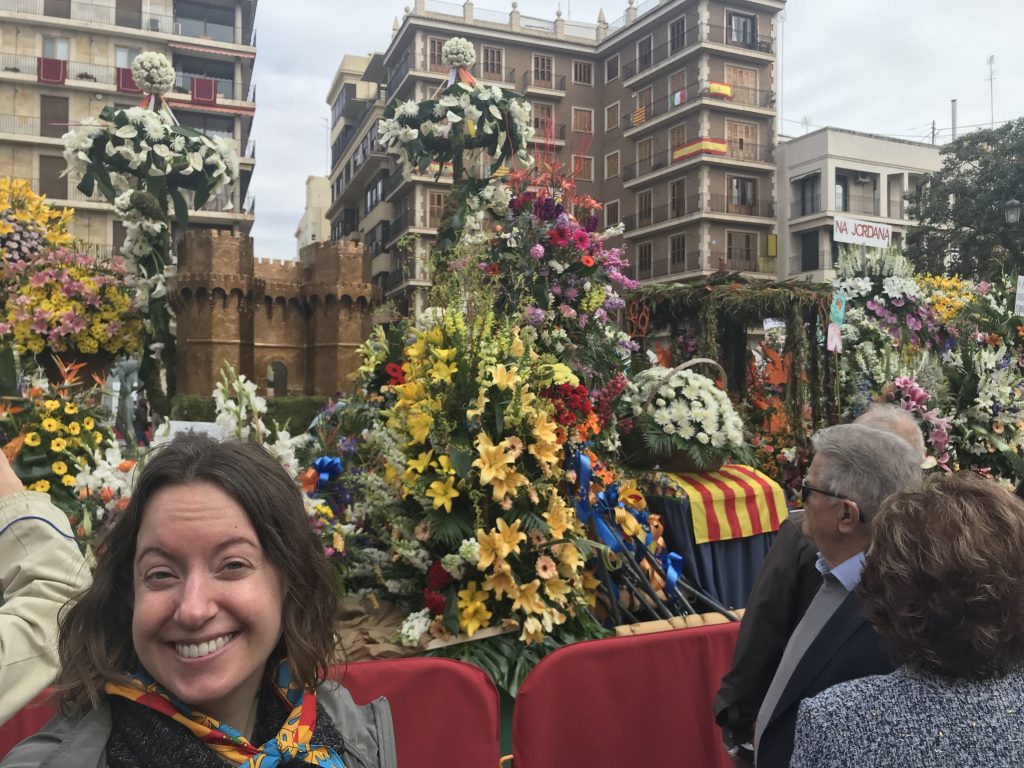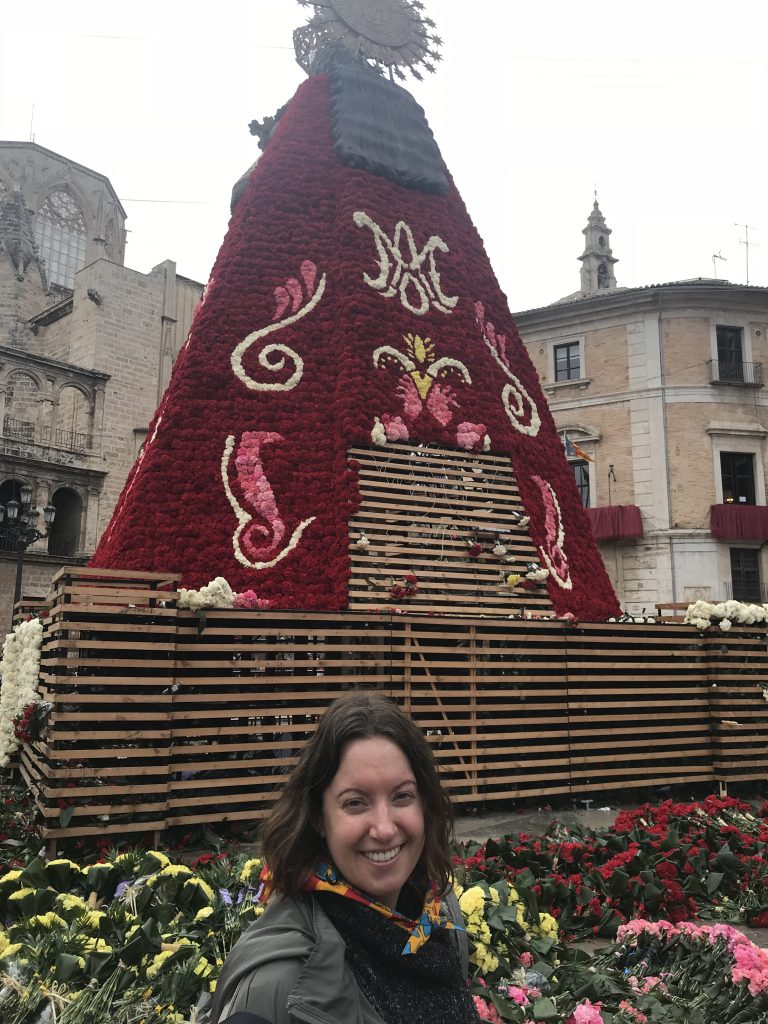 …and some more penises because why not?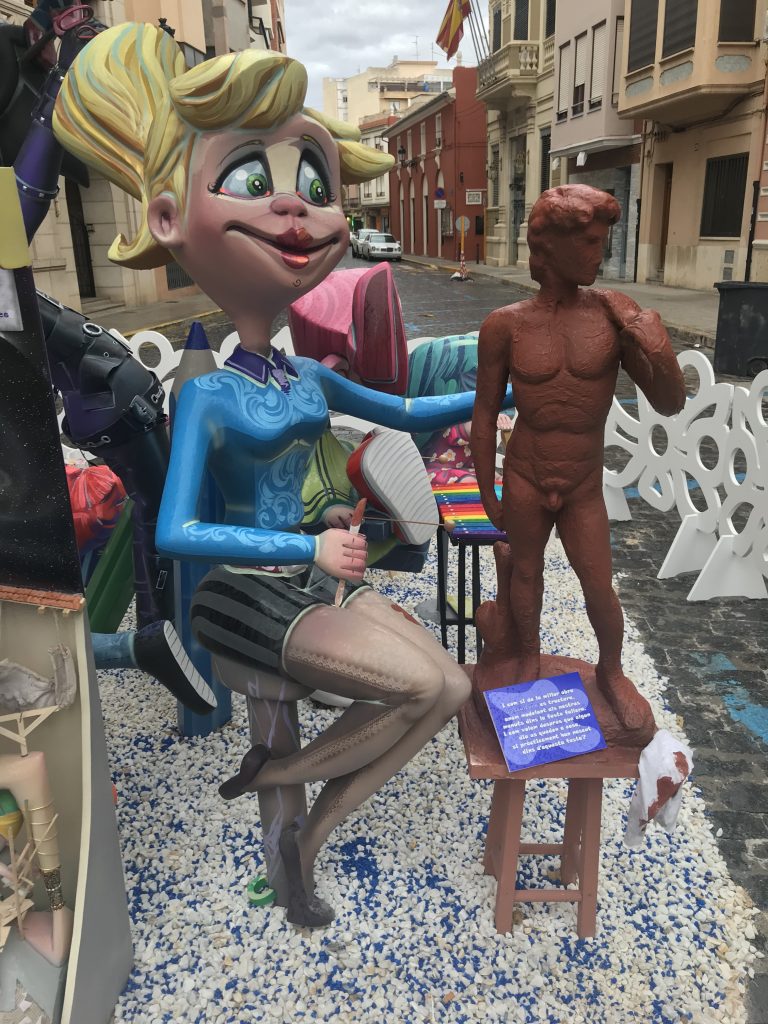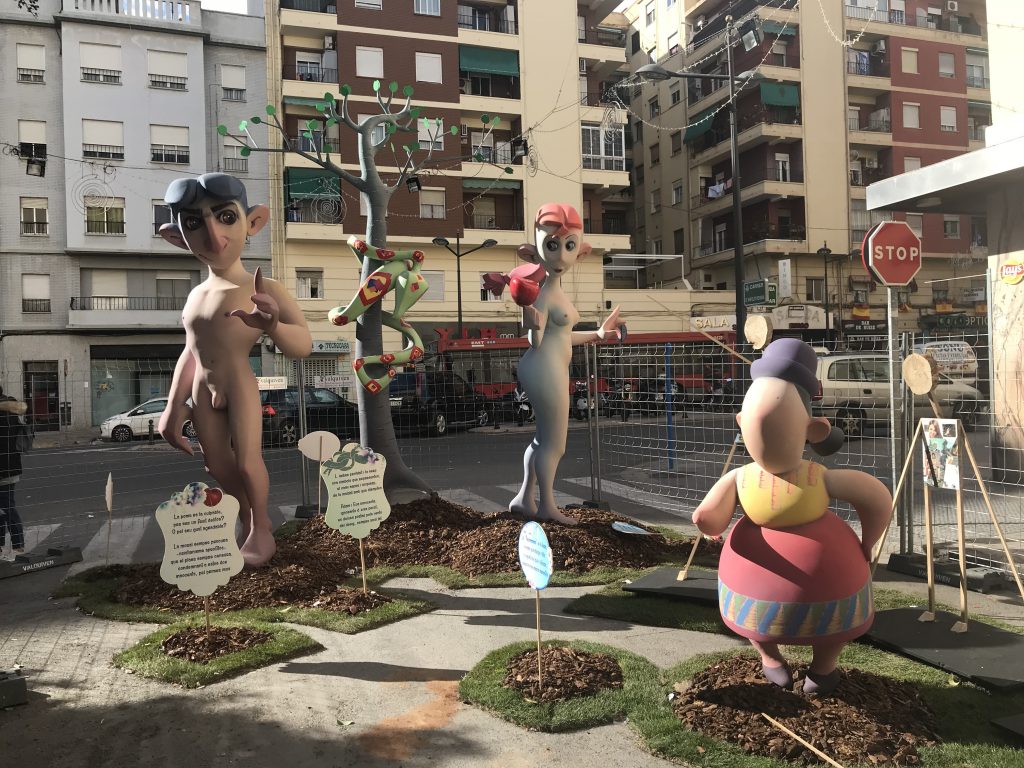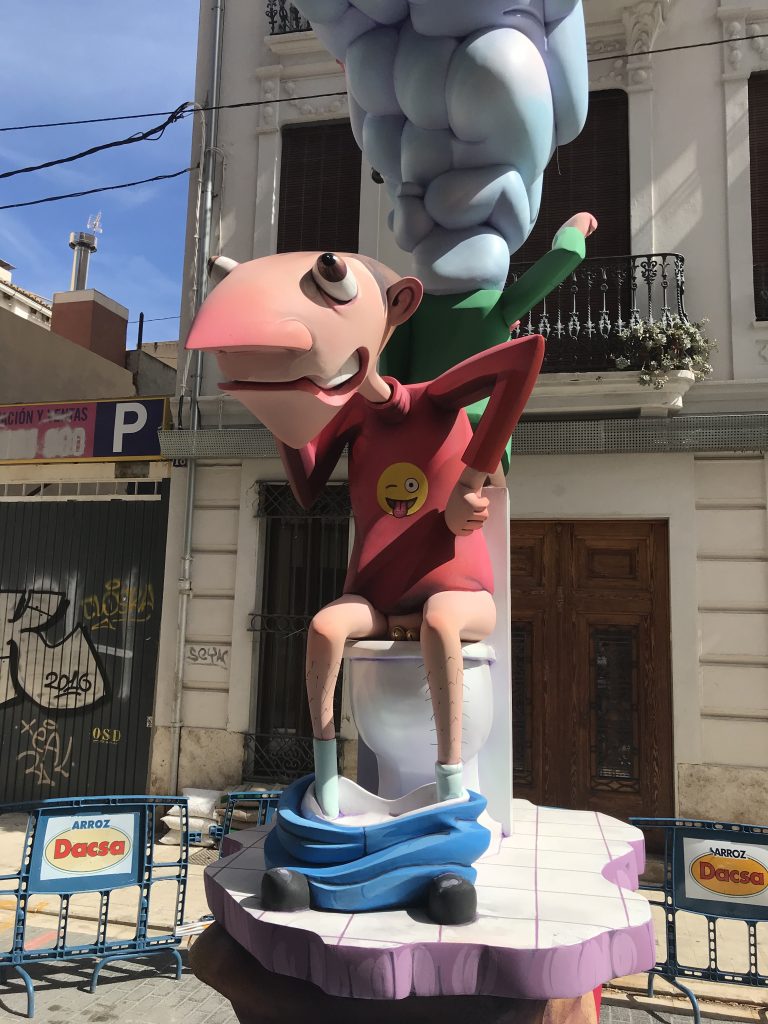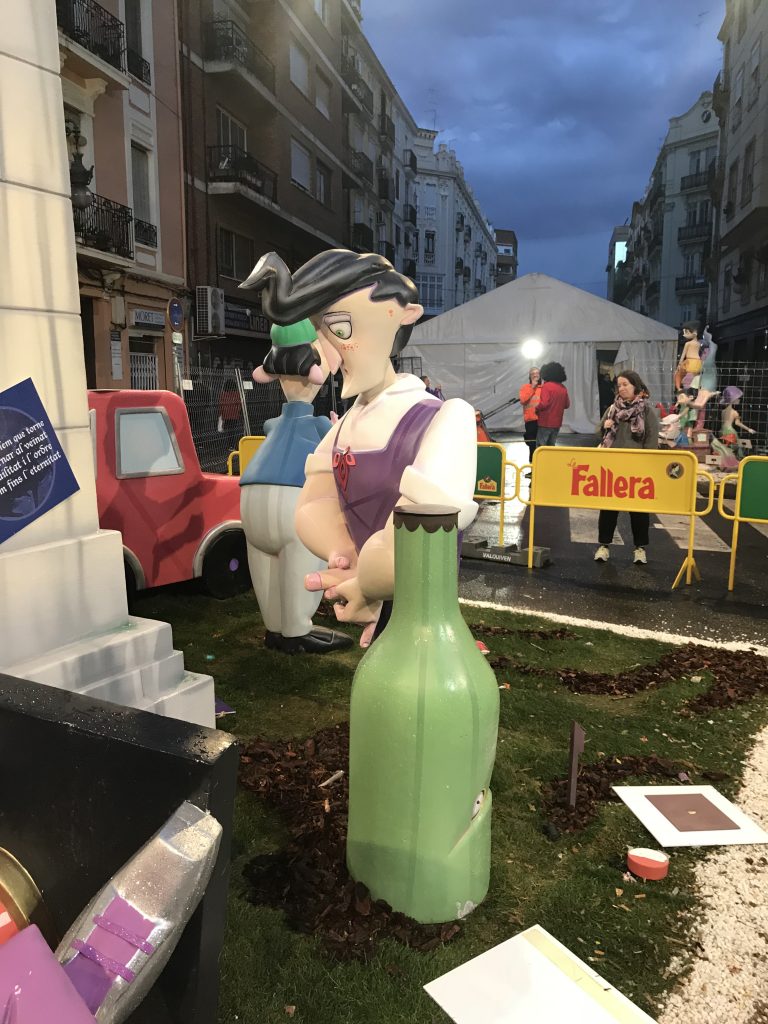 Even the kids wanted in on the action. Ladies and Gentlemen, 2018's Ninot Indultat, the piece of a falla spared from the flames…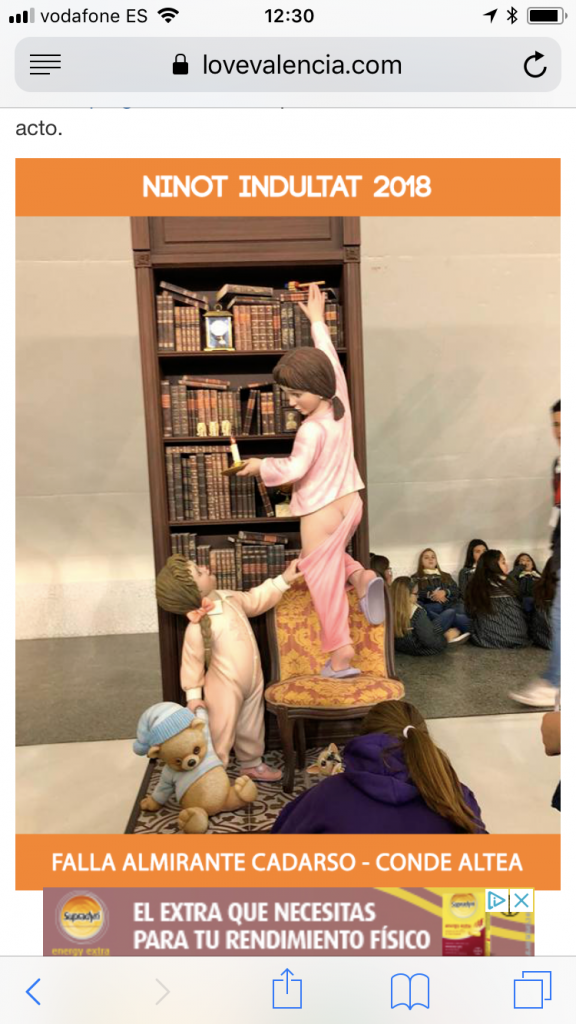 The reason for all this nudity? It seems to fit with the political parody that is taking place here.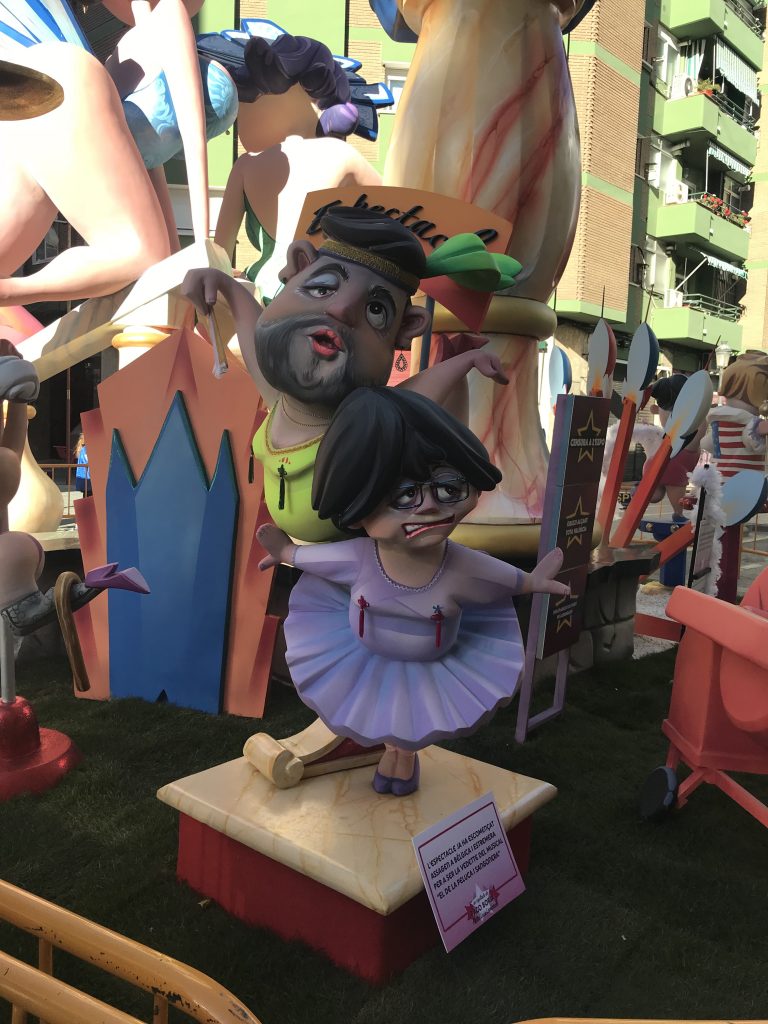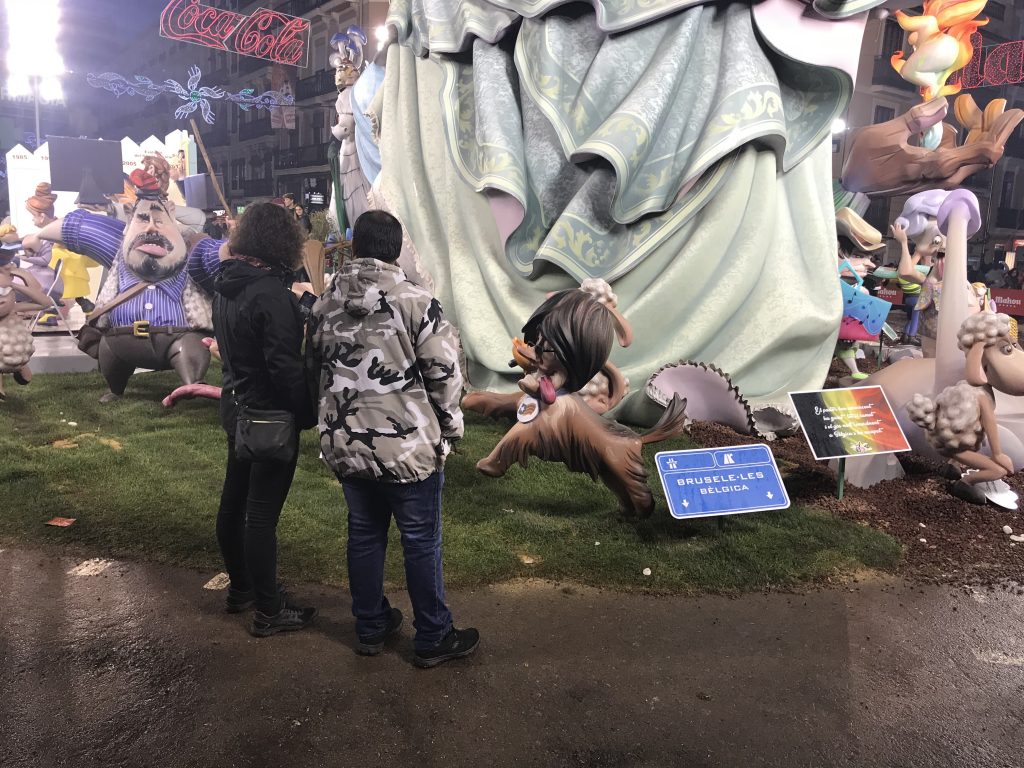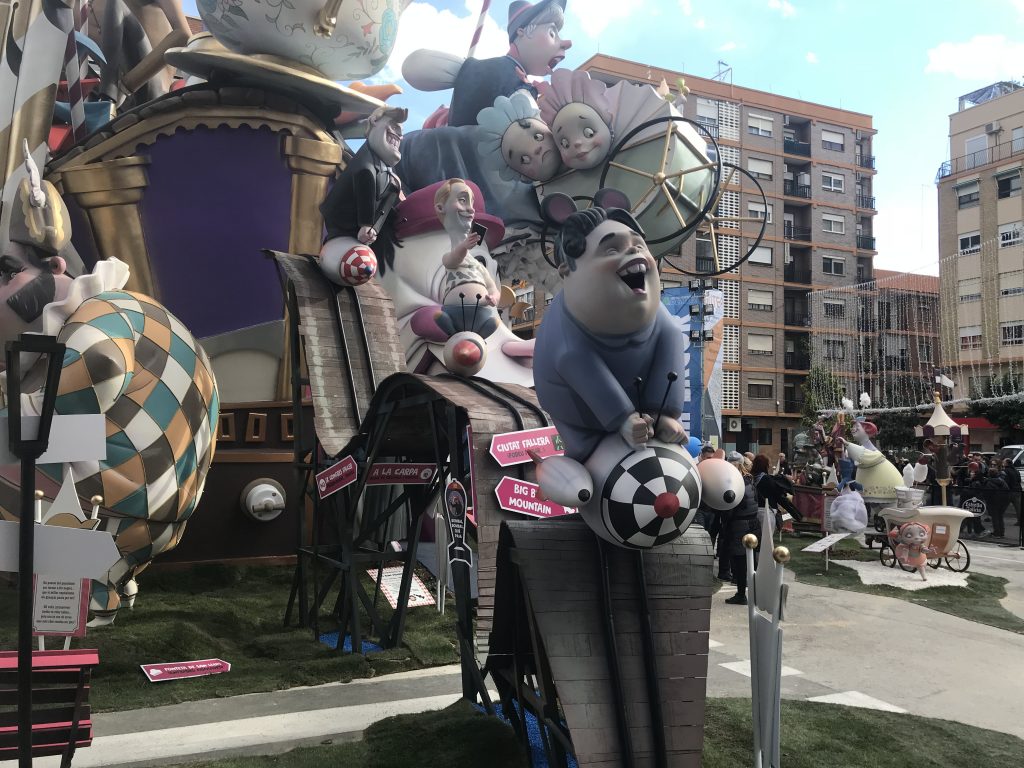 Not sure we agree with the racism, though. Even if they were trying to make a point.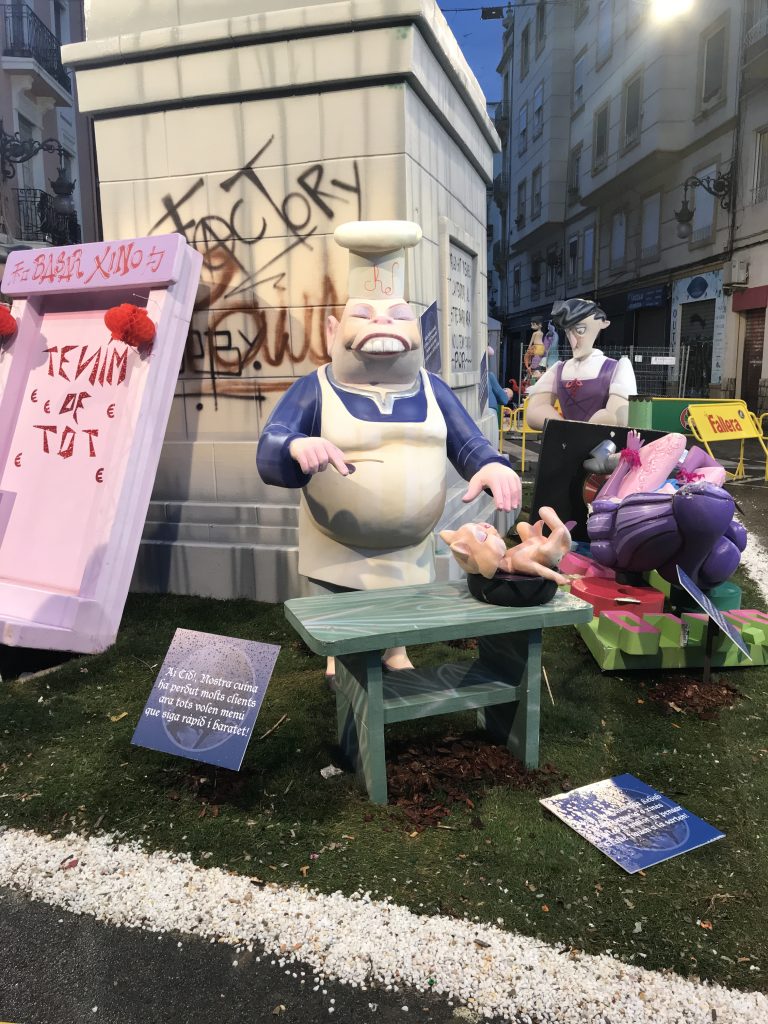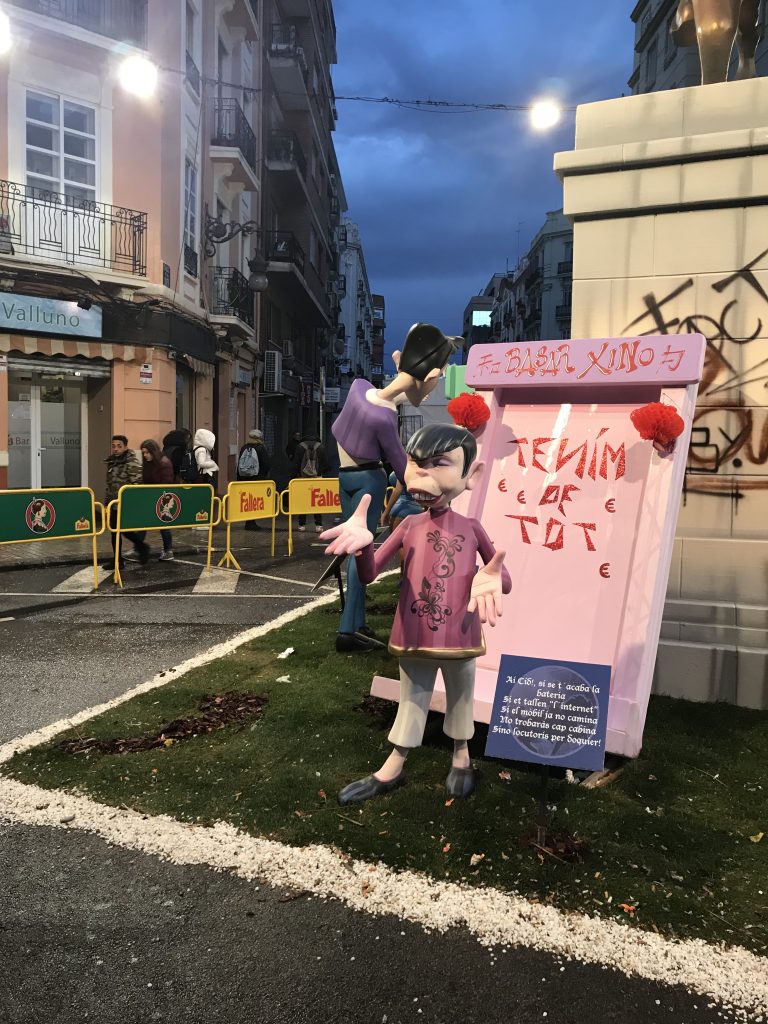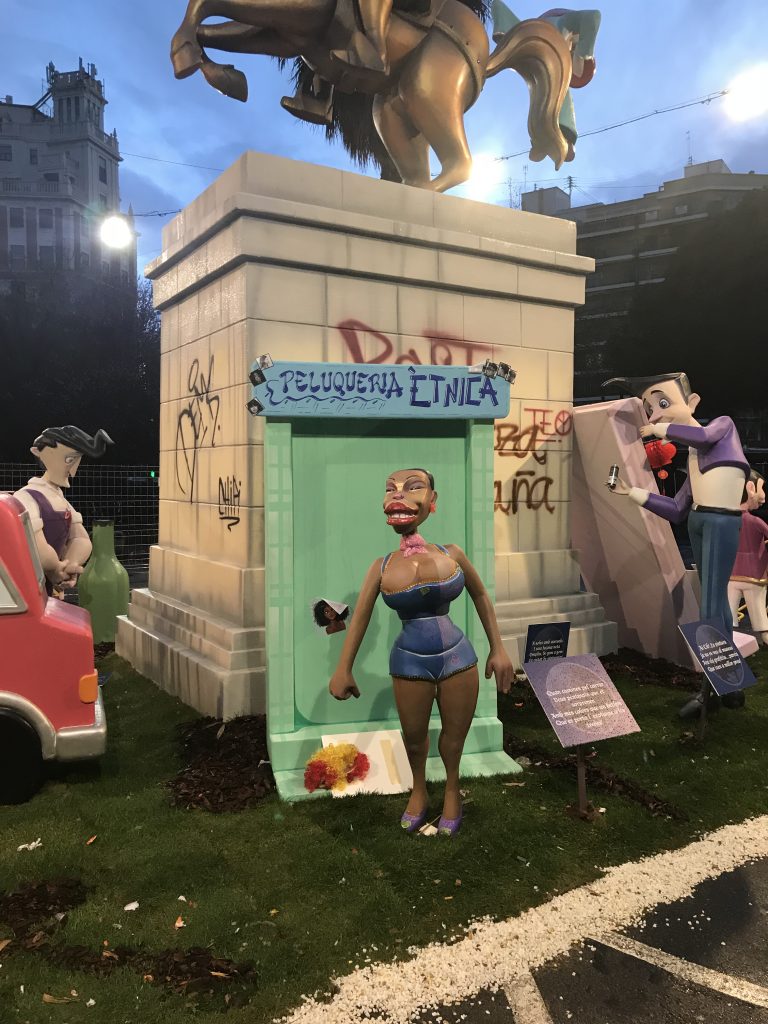 And some more pleasant fallas to end it on.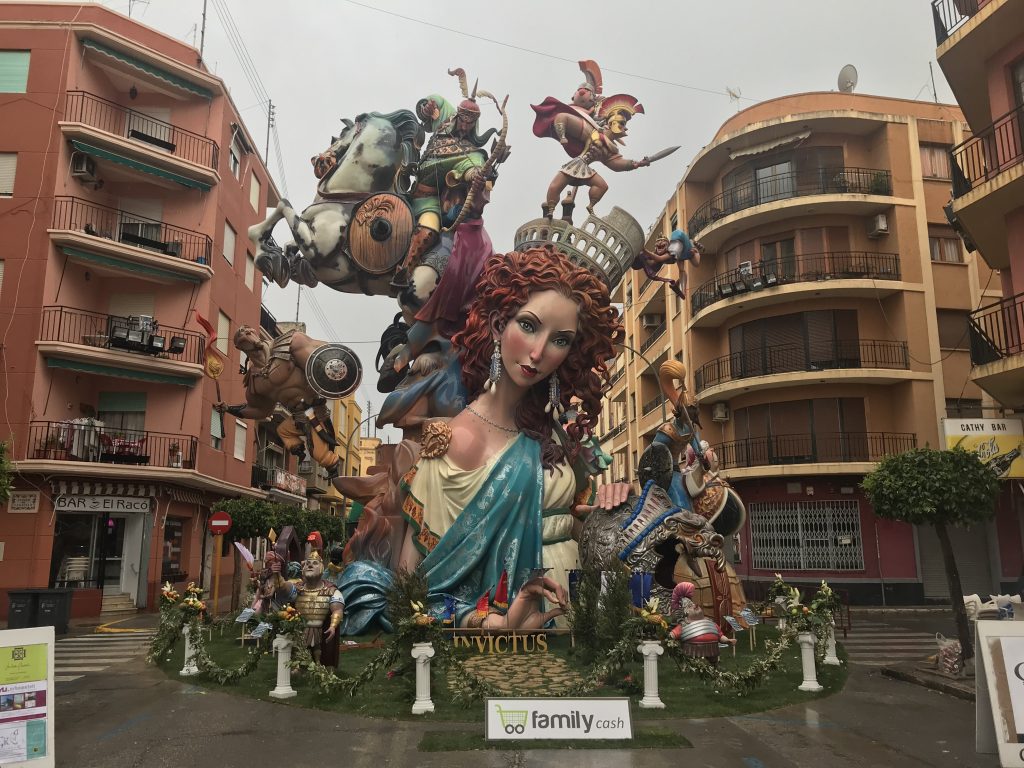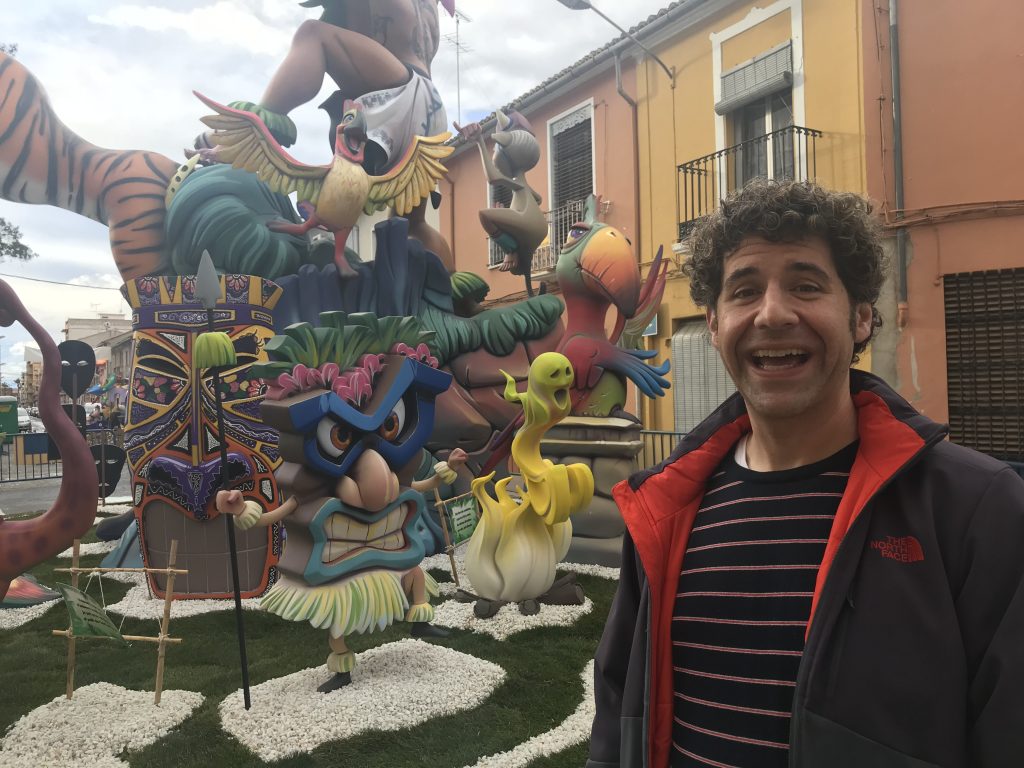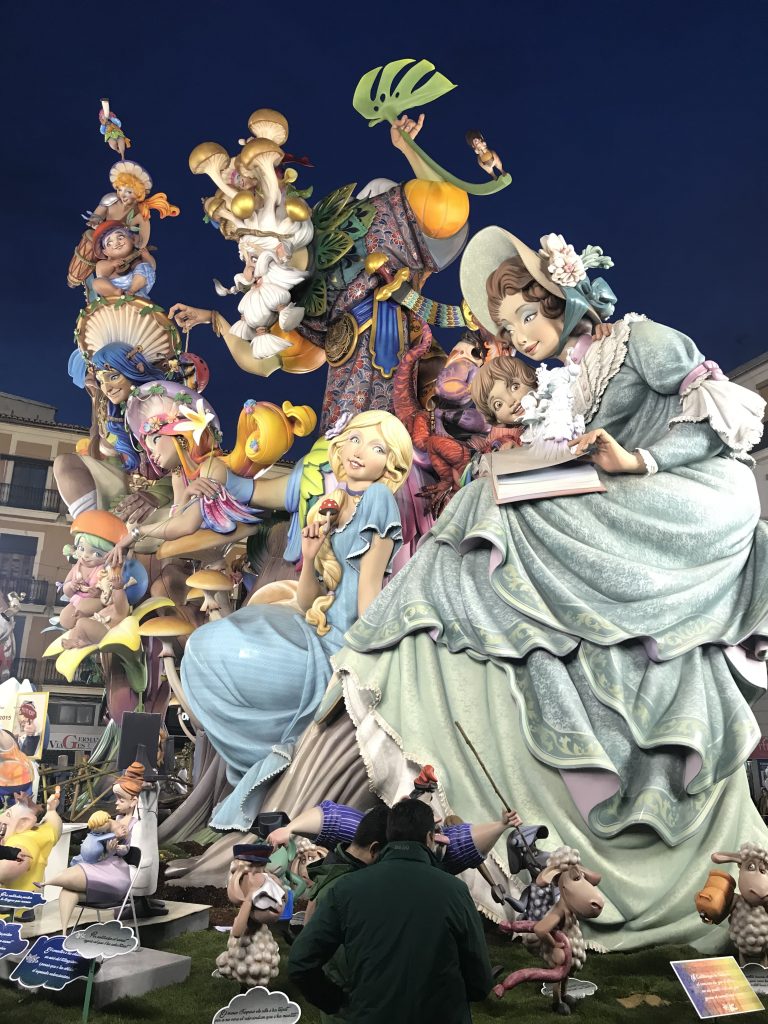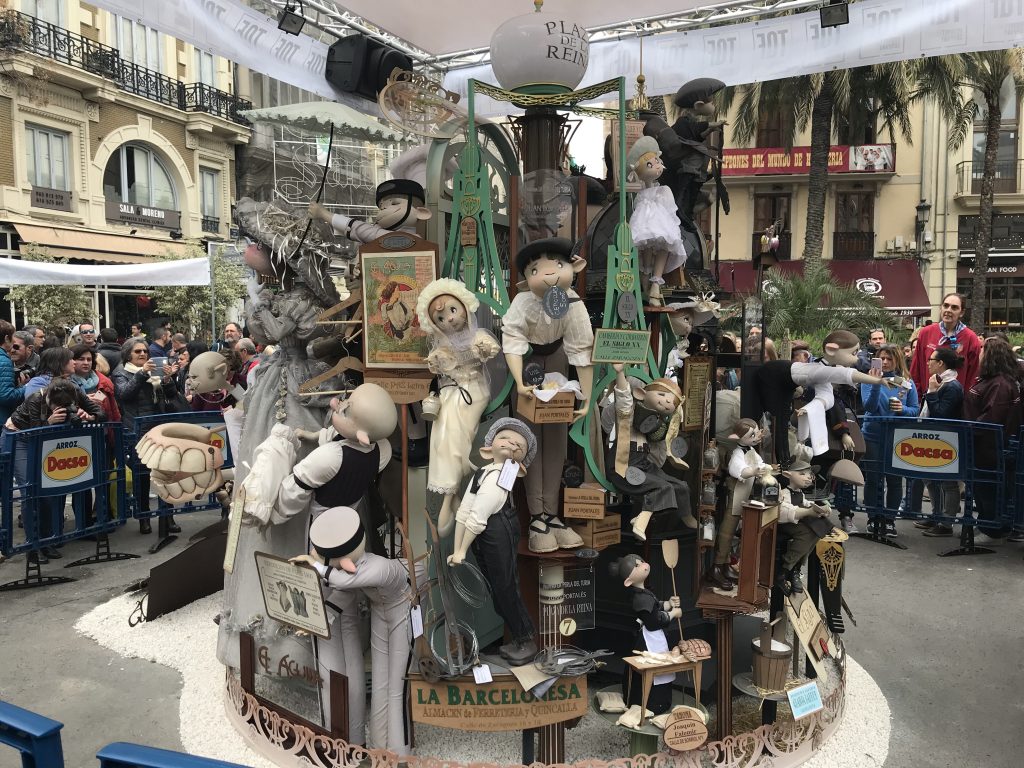 This time around, we also saw some fallas in the nearby town of Carcaixent, where we went to meet up with some friends.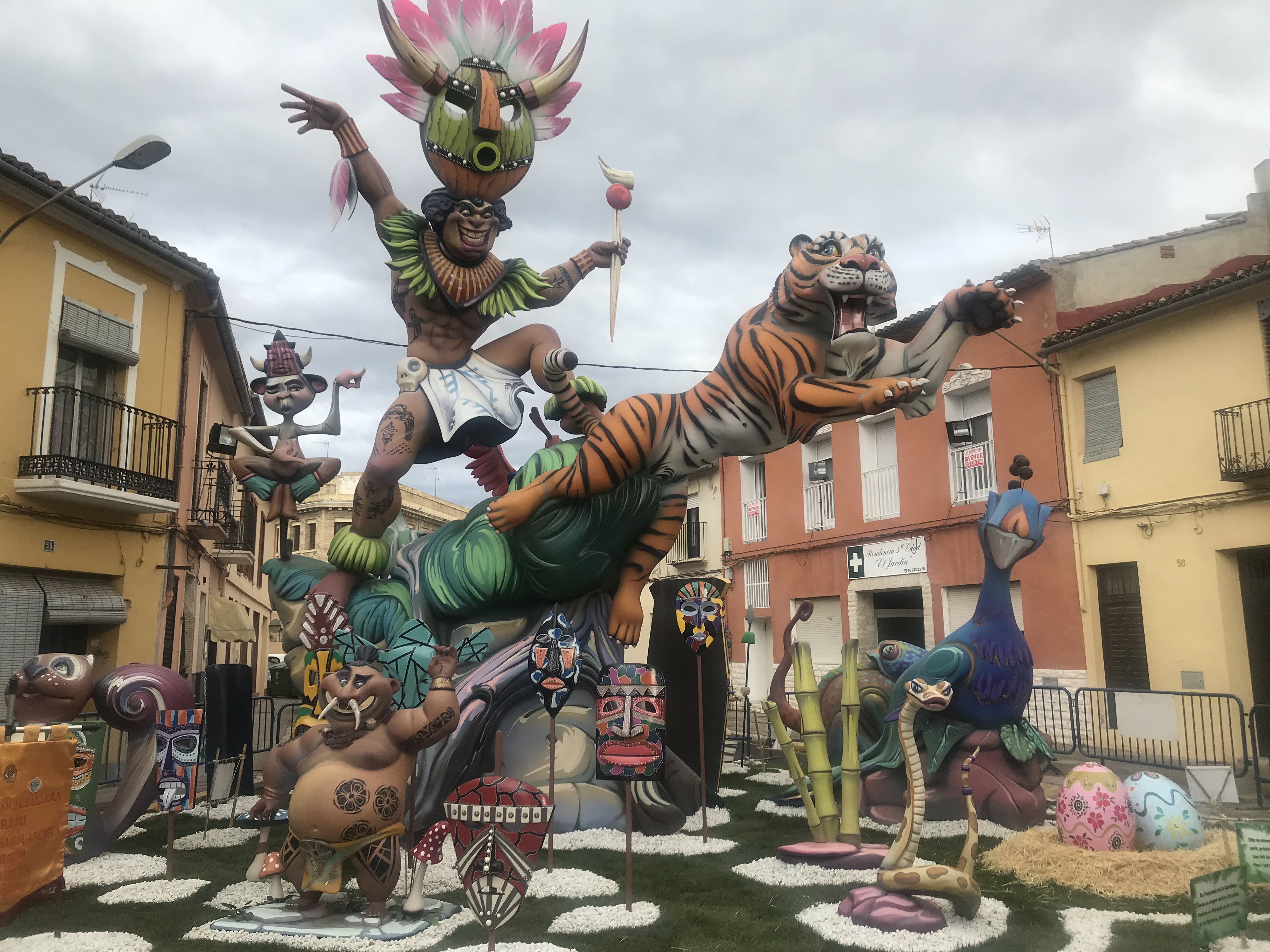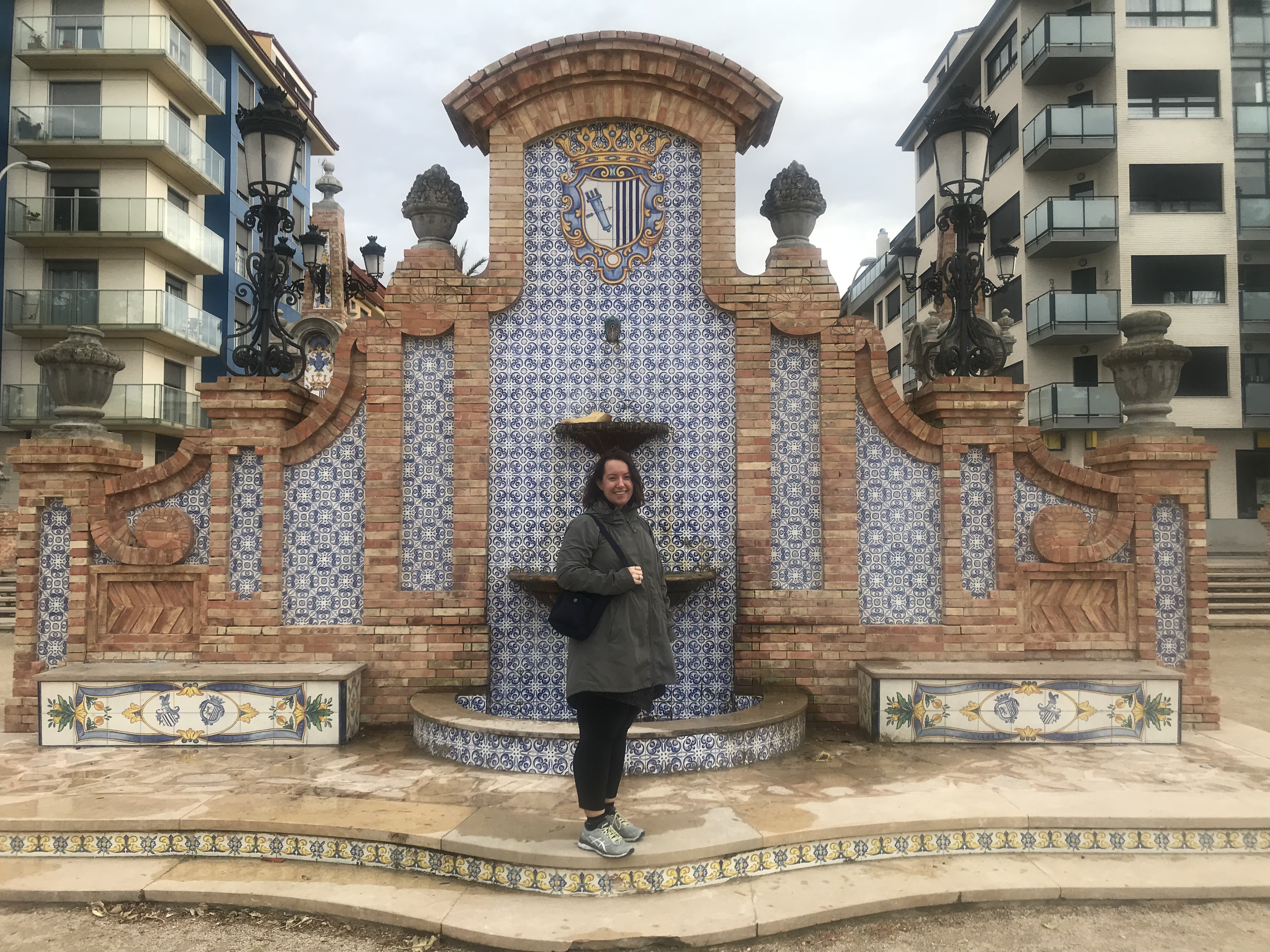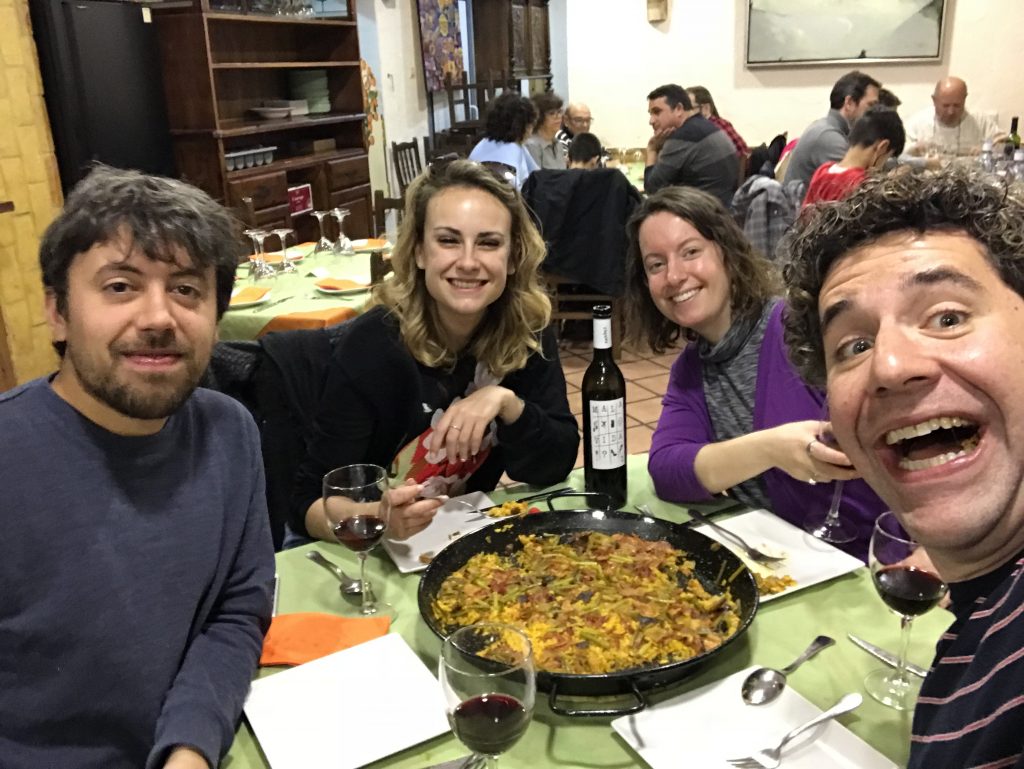 We took another side trip to Vila-Real, where we participated in a calçotada among friends.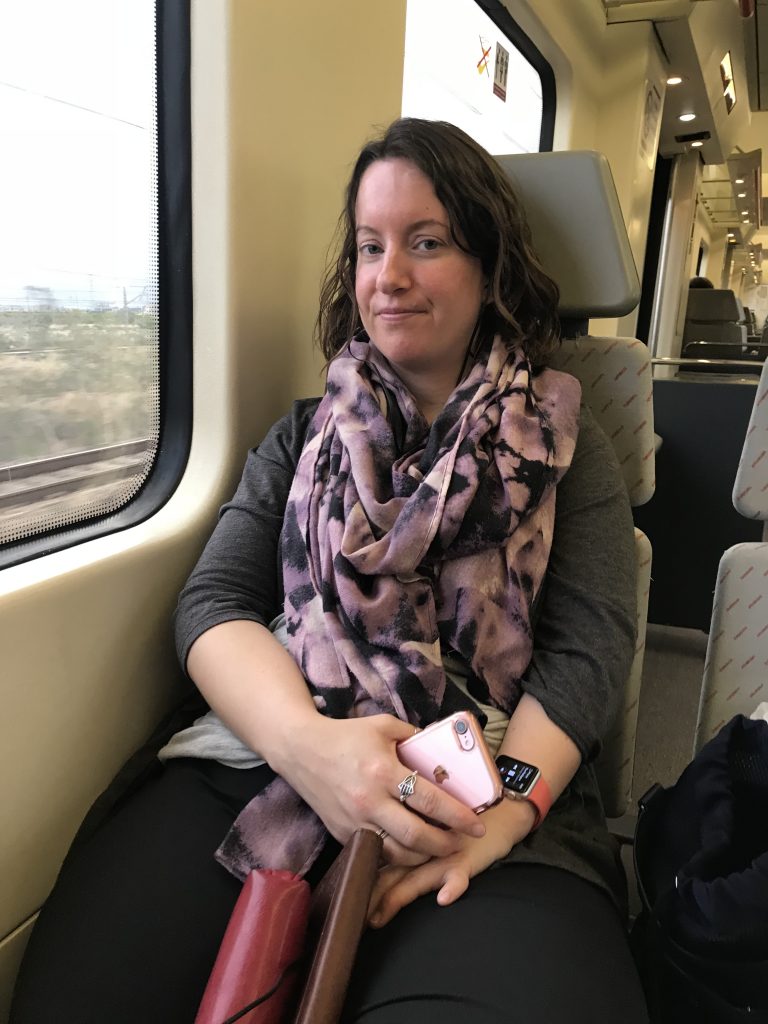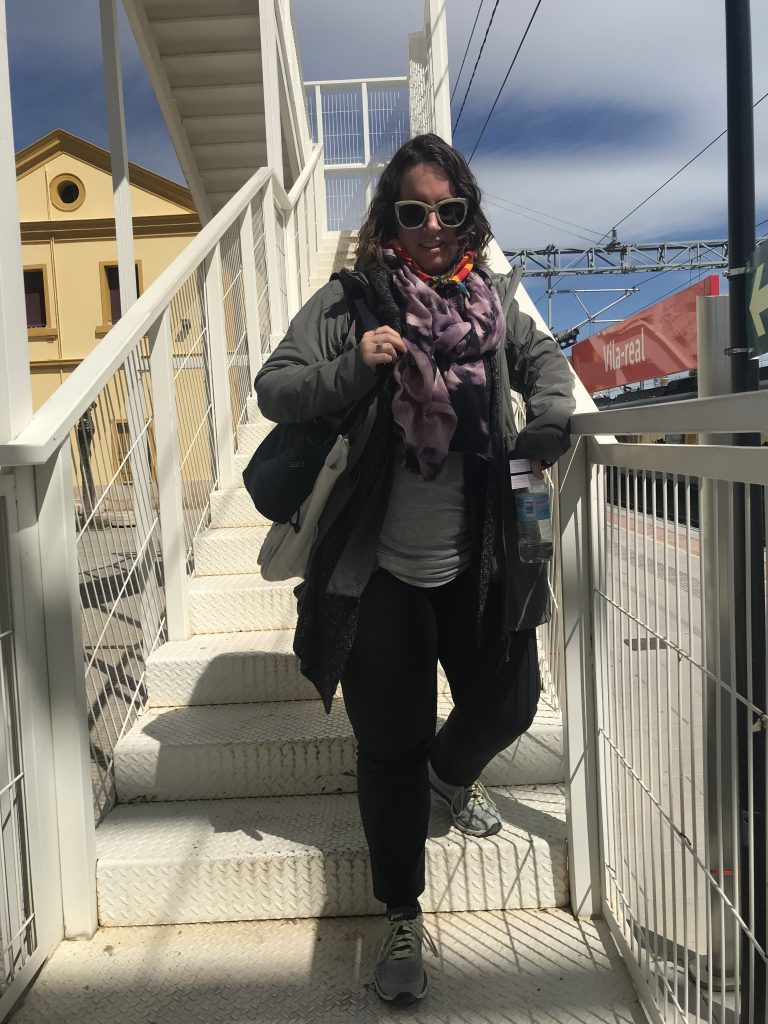 Finally, the payoff…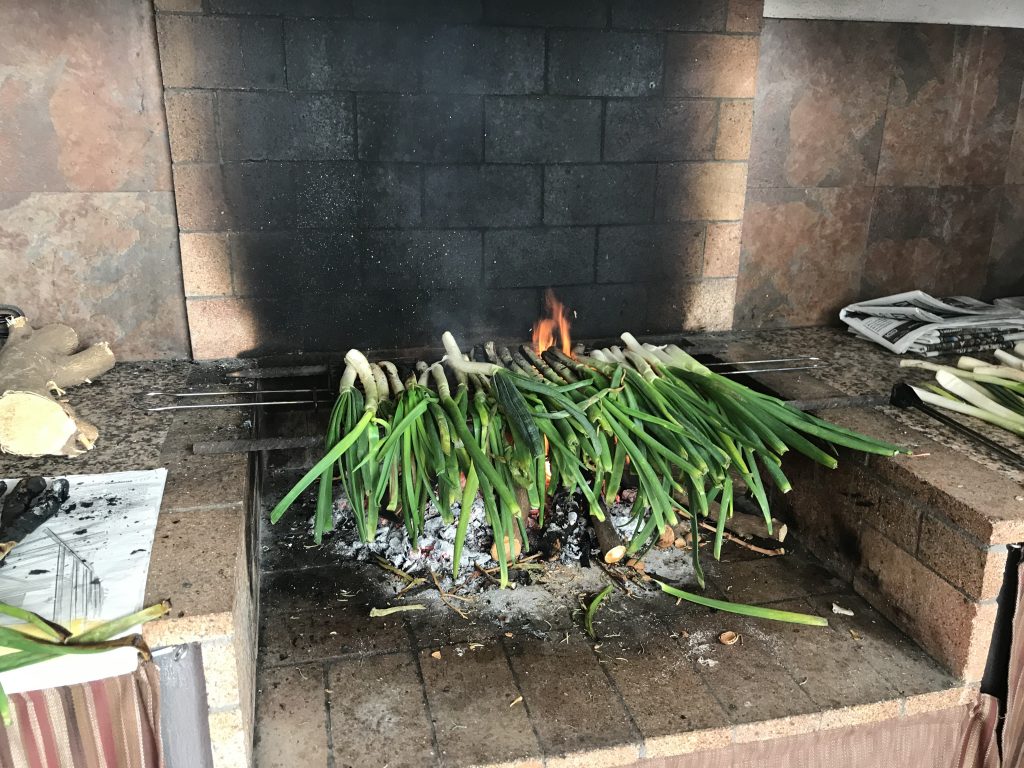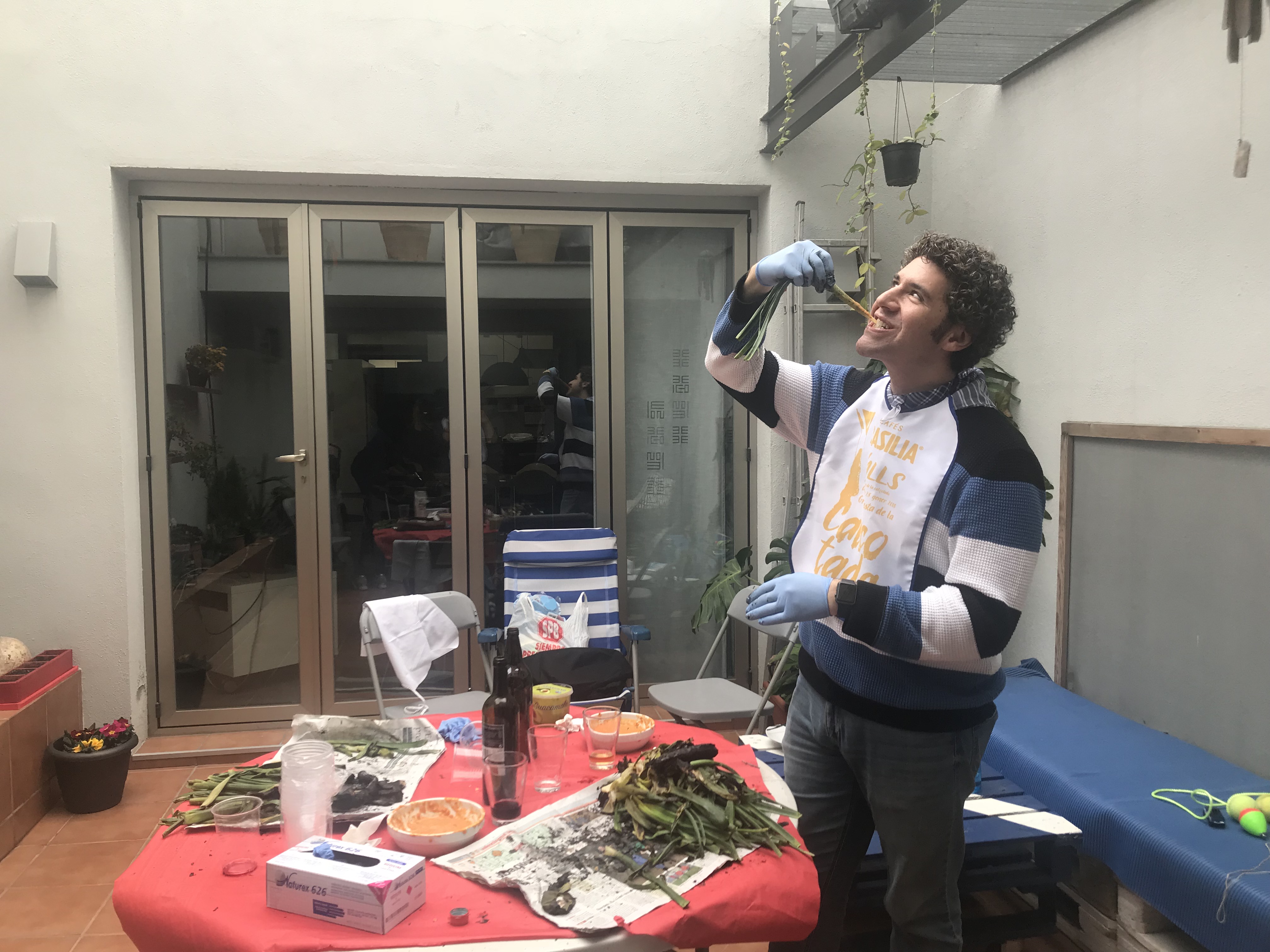 Eating calçots is messy! Good thing we brought our bibs from the calçot festival.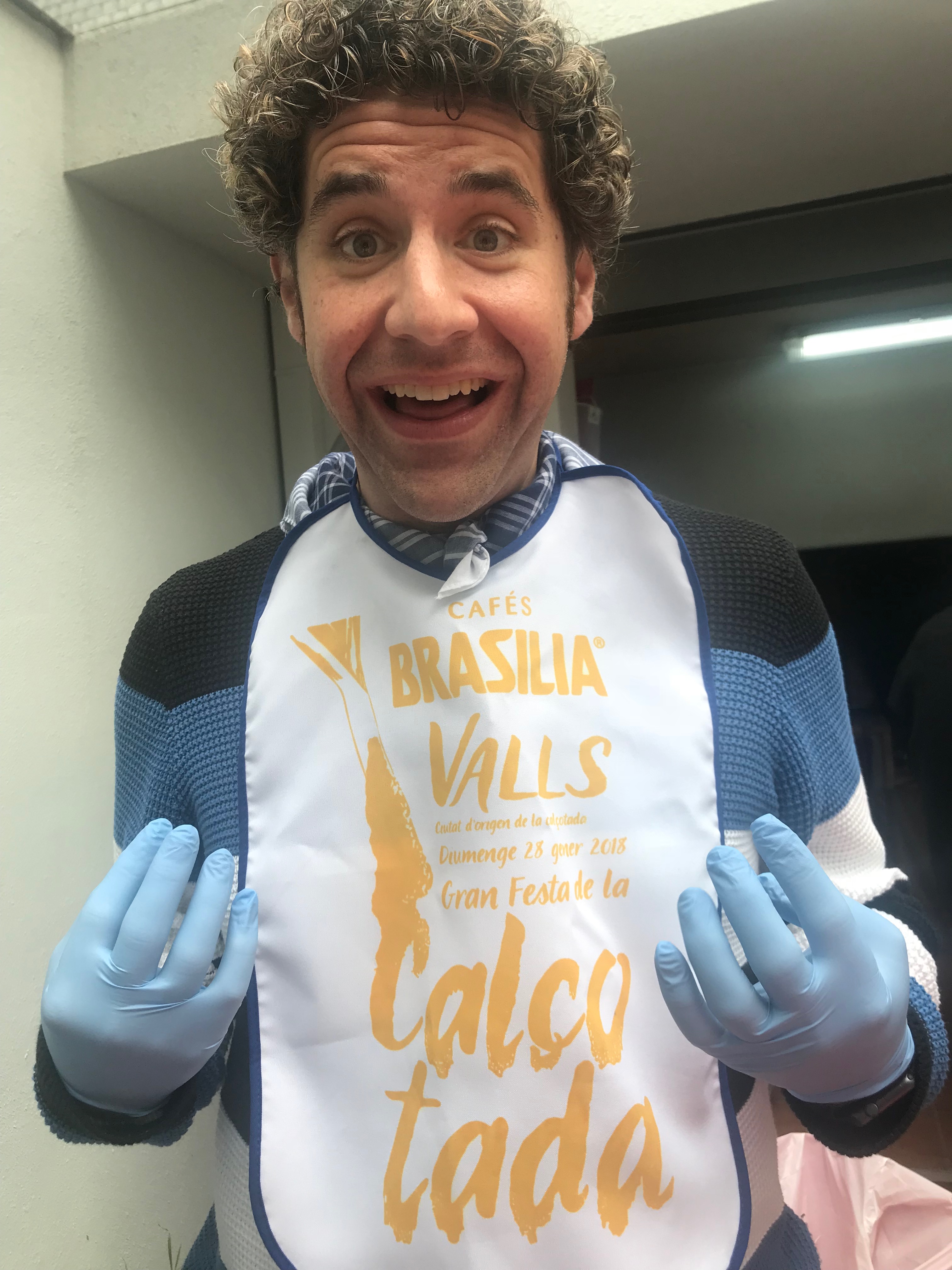 This time around, we didn't have our own place in the Valencian Community to crash at like we did for our first Fallas. For reasons of economics and proximity, we decided to stay in Manises, a small town by the Valencian airport. We were pleasantly surprised by some beautiful tile touches in the town.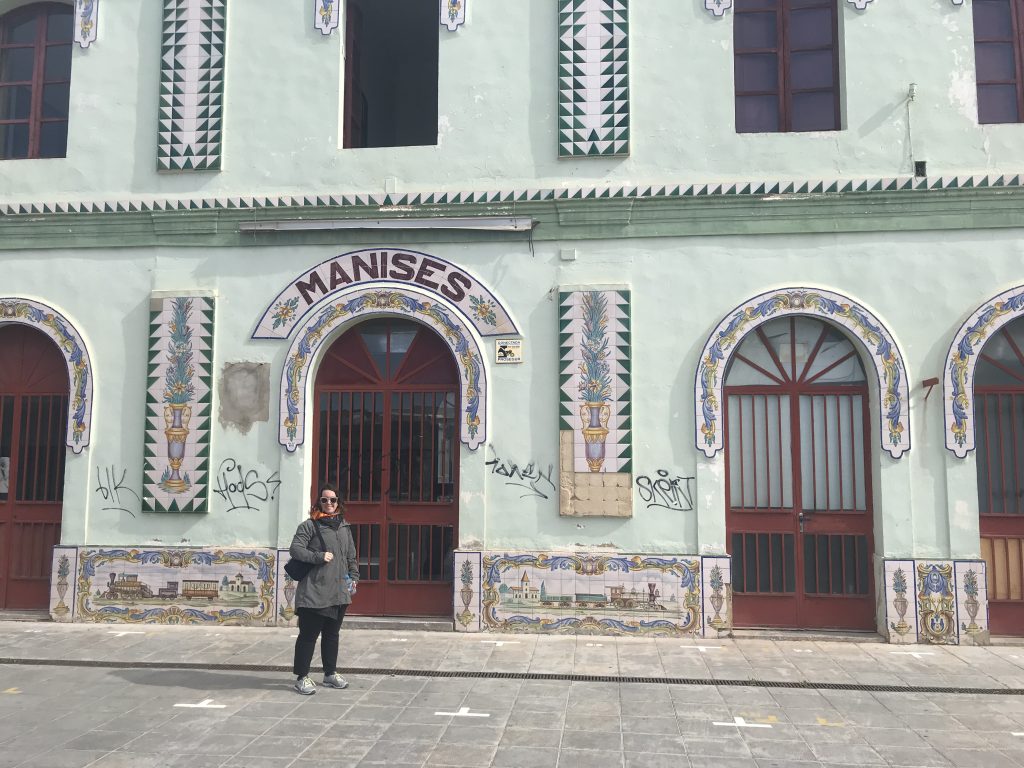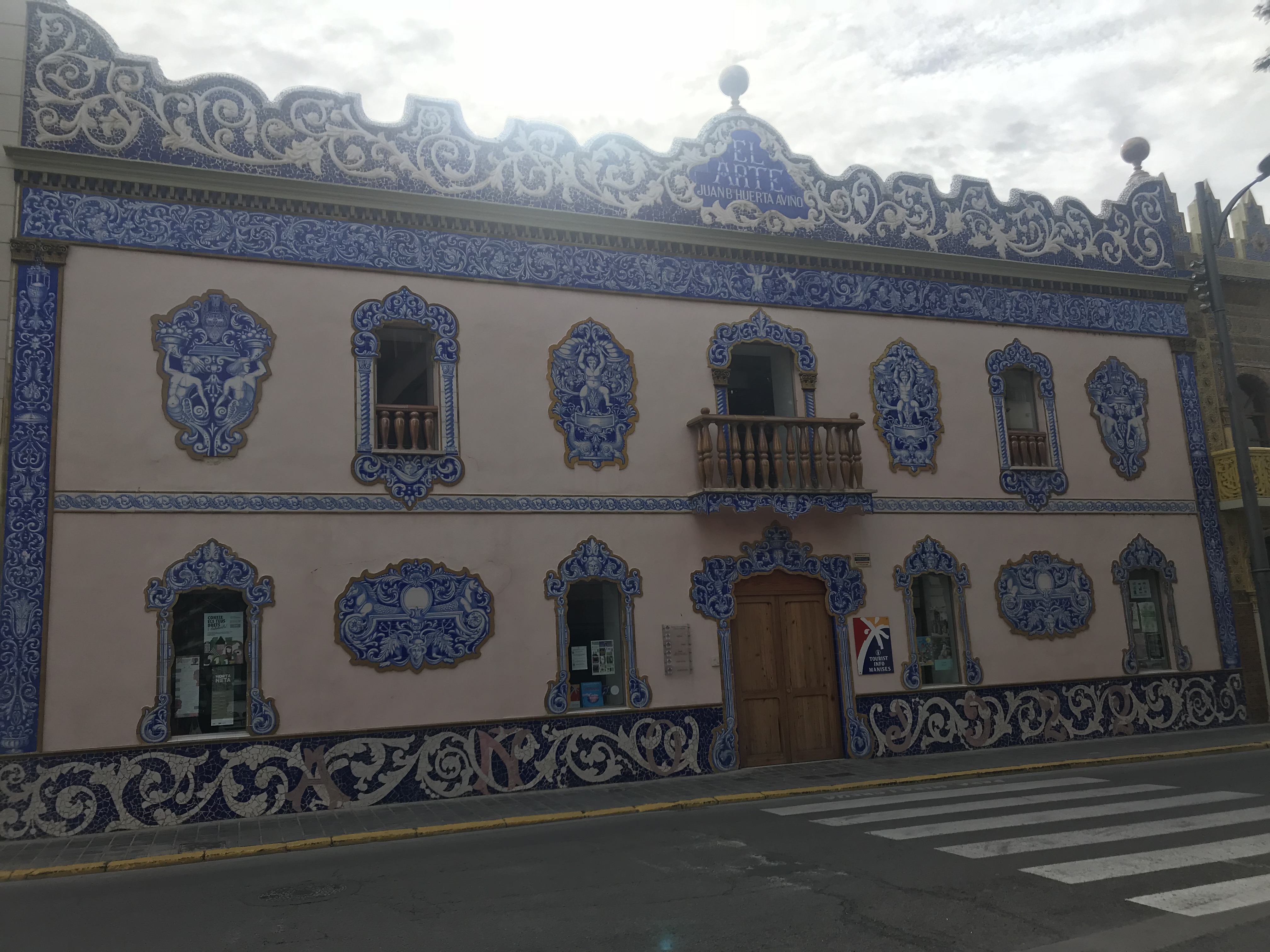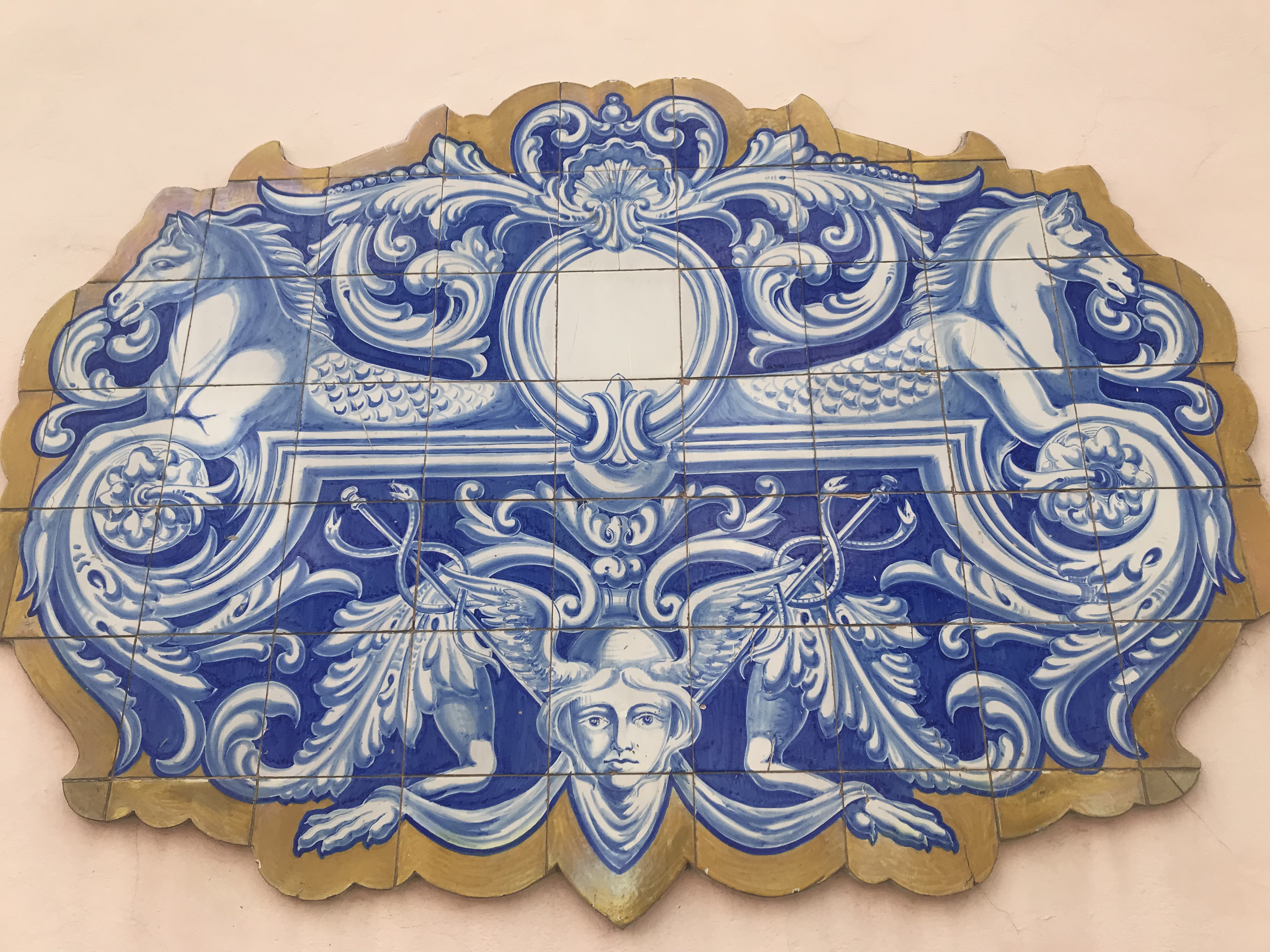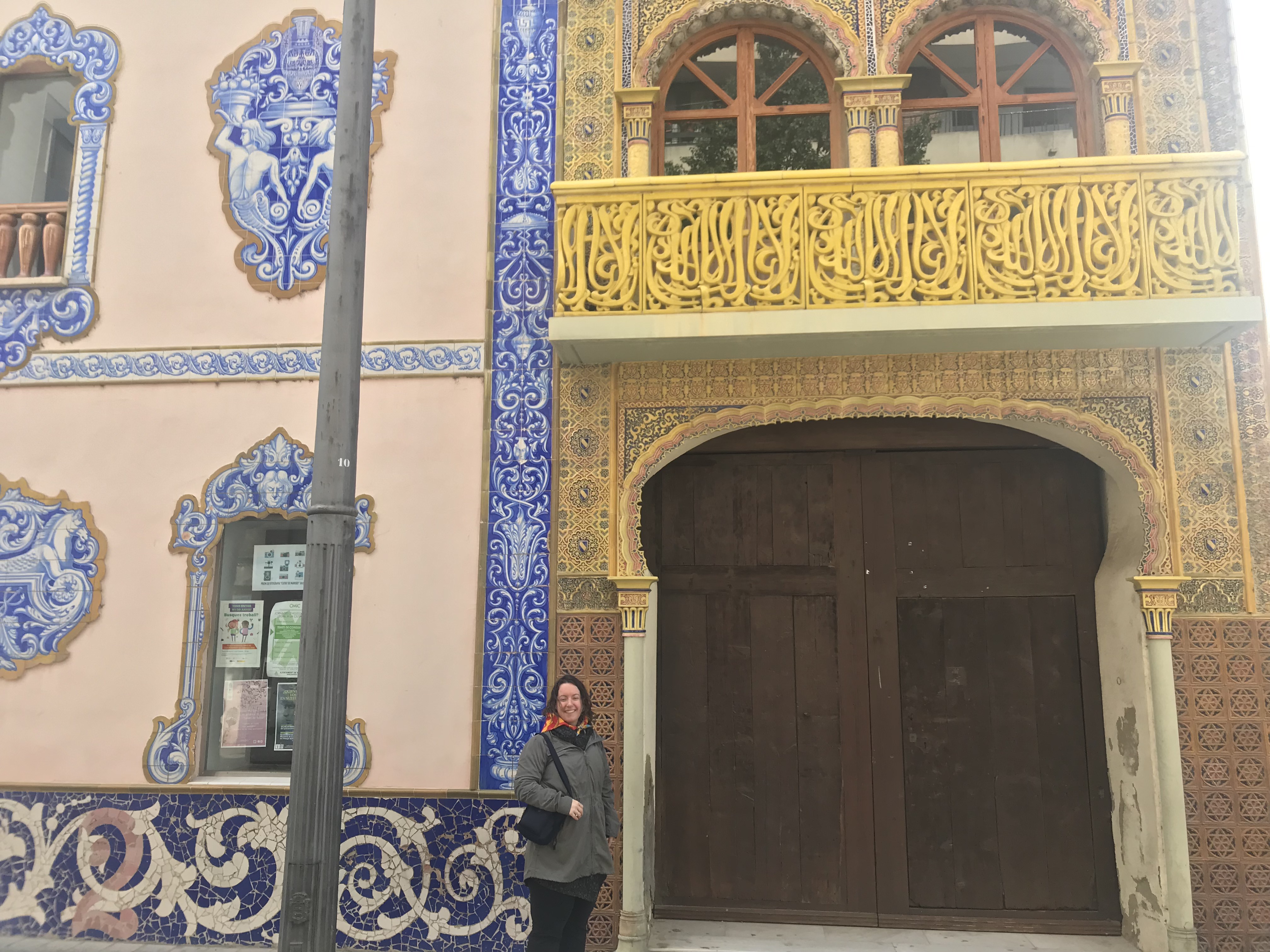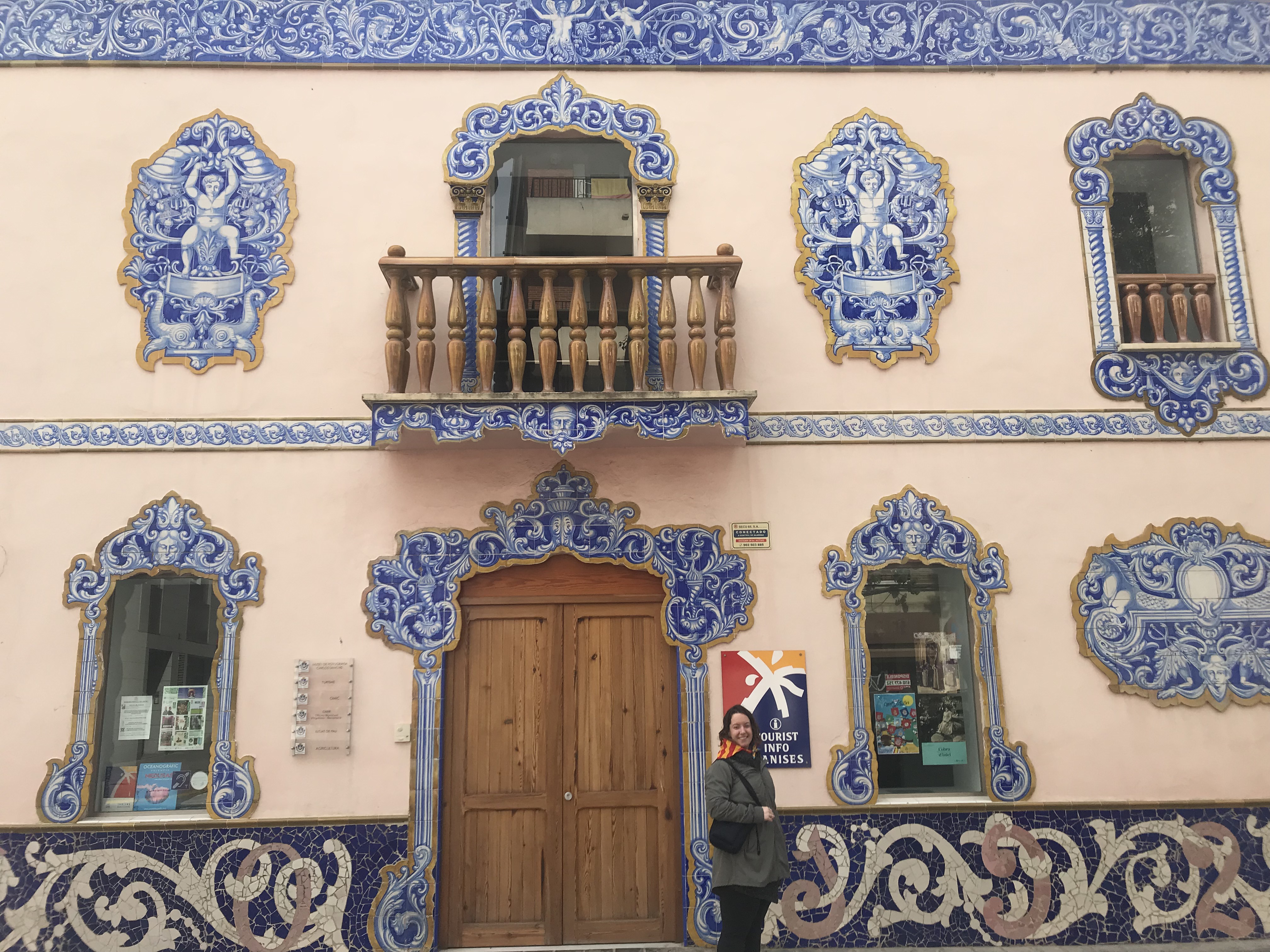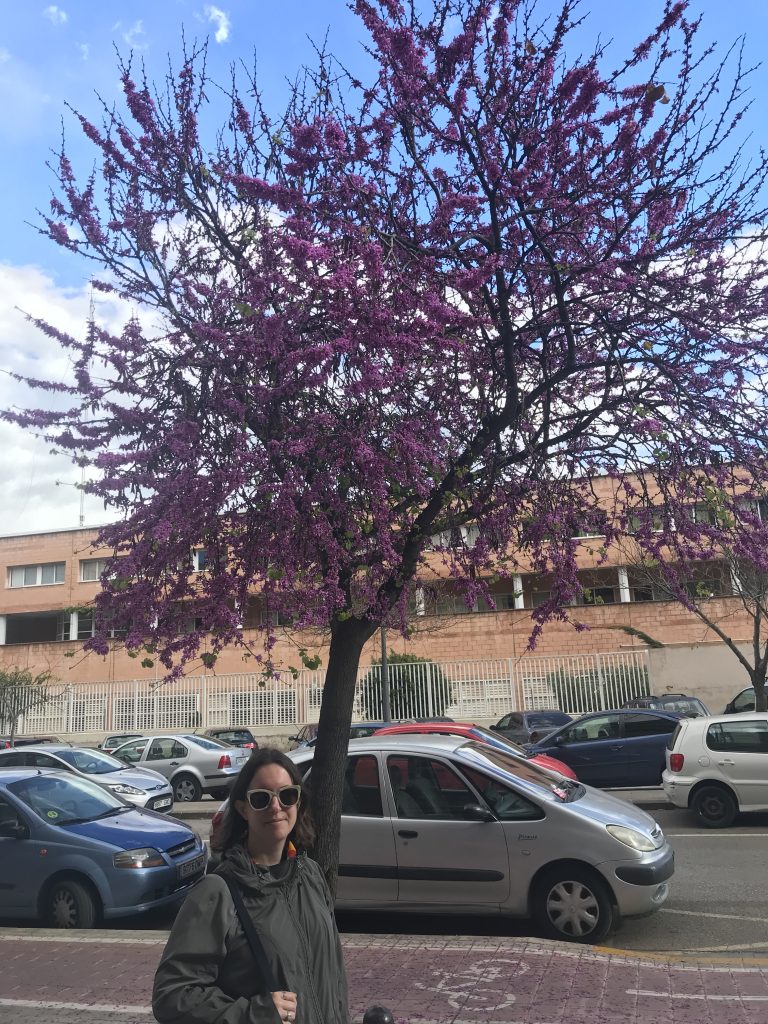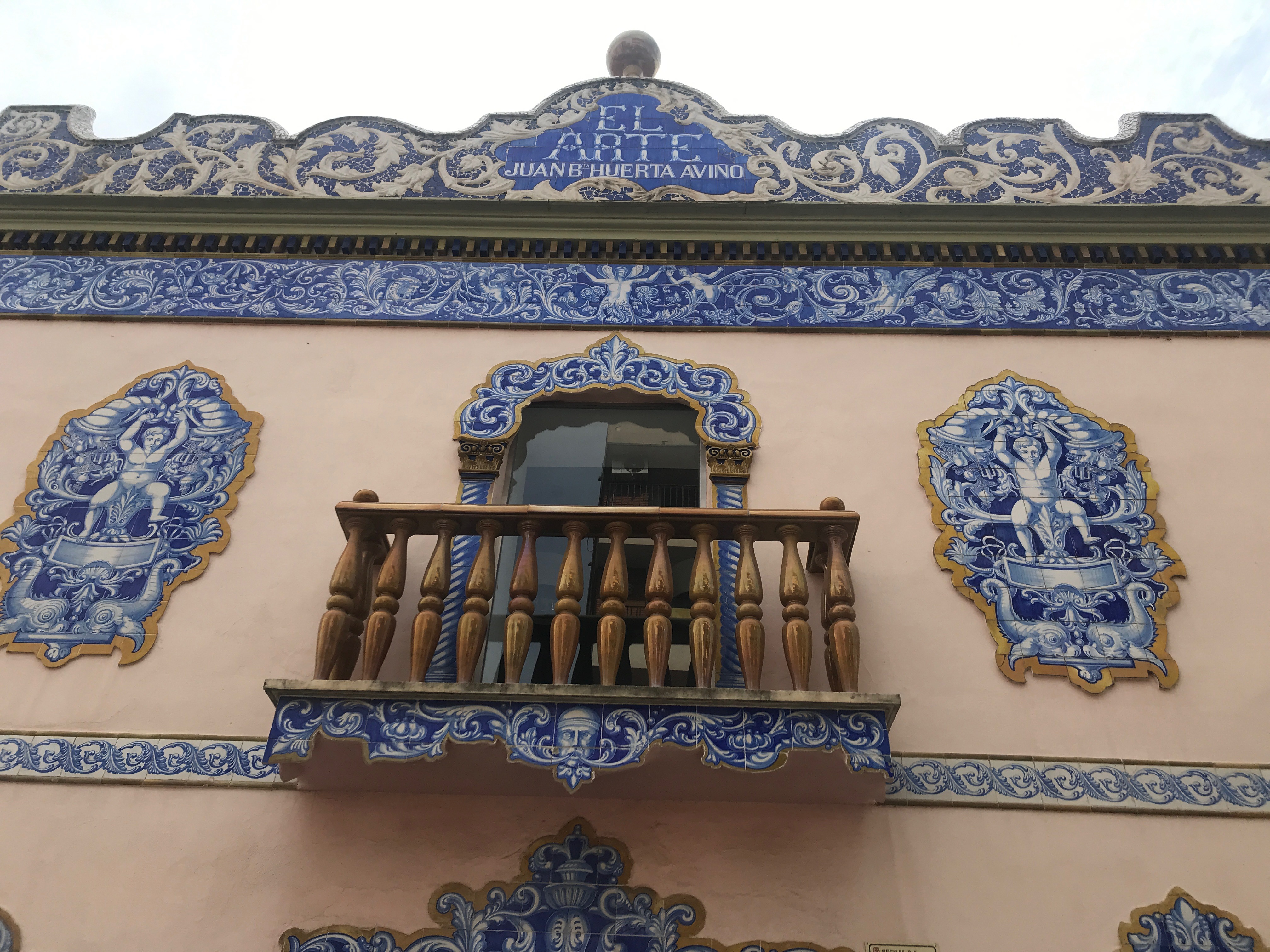 Our hotel gave us complimentary Fallas kerchiefs.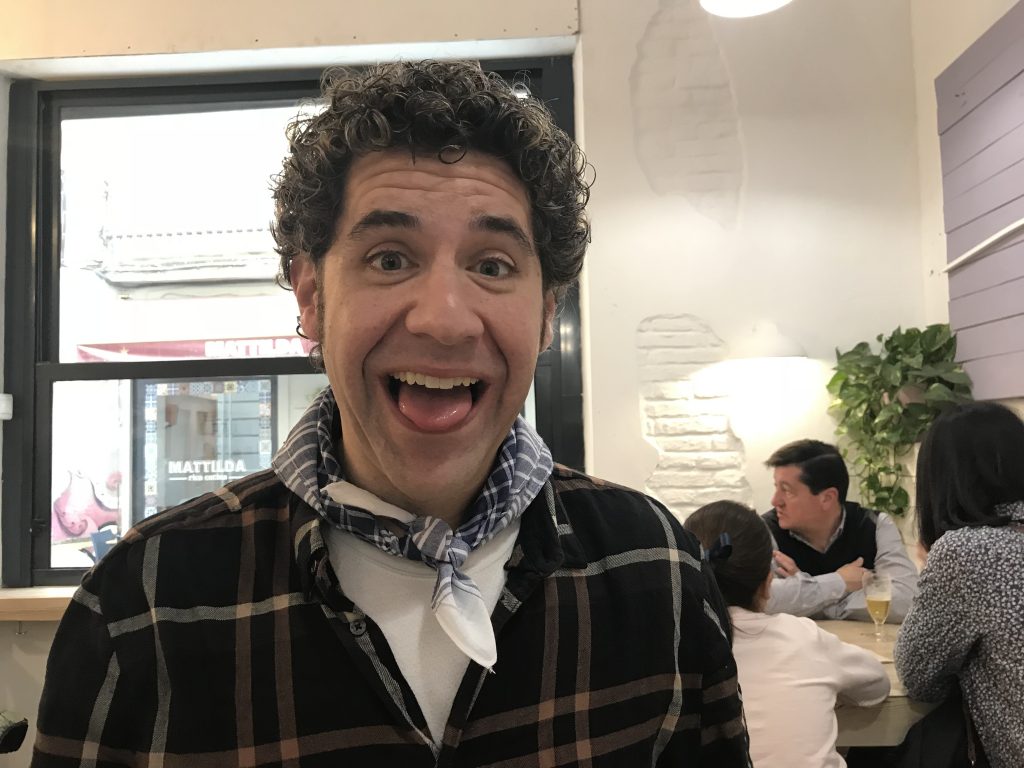 Actual good boys? These two dogs we met in an alley while looking at all these temporary works of art.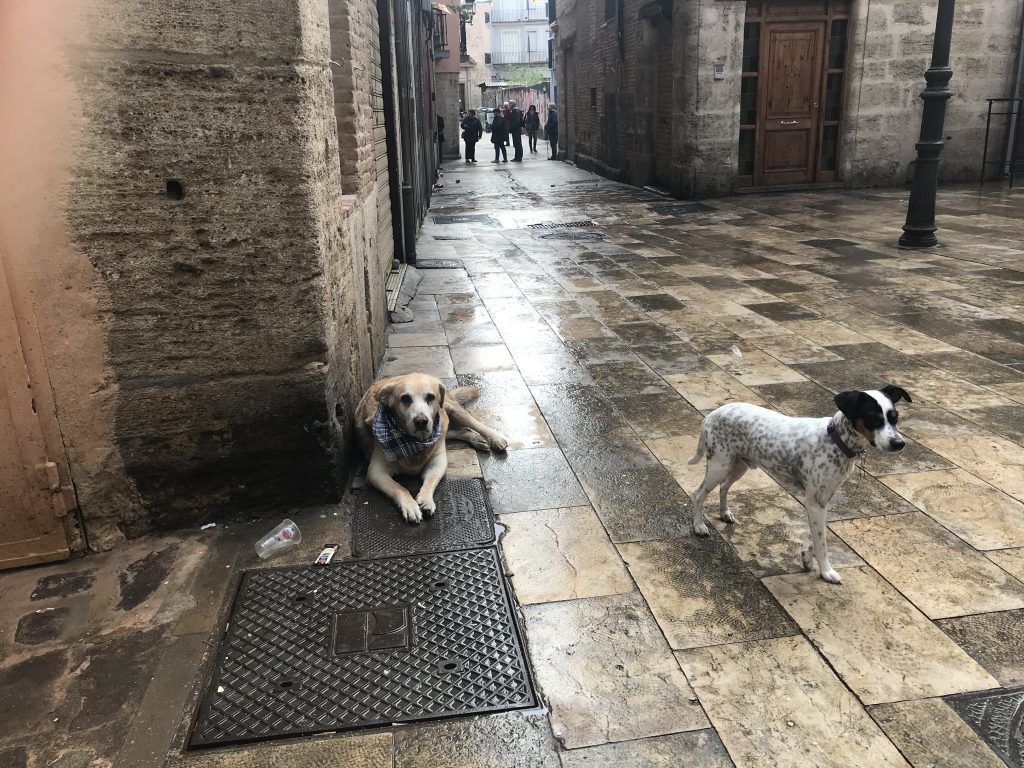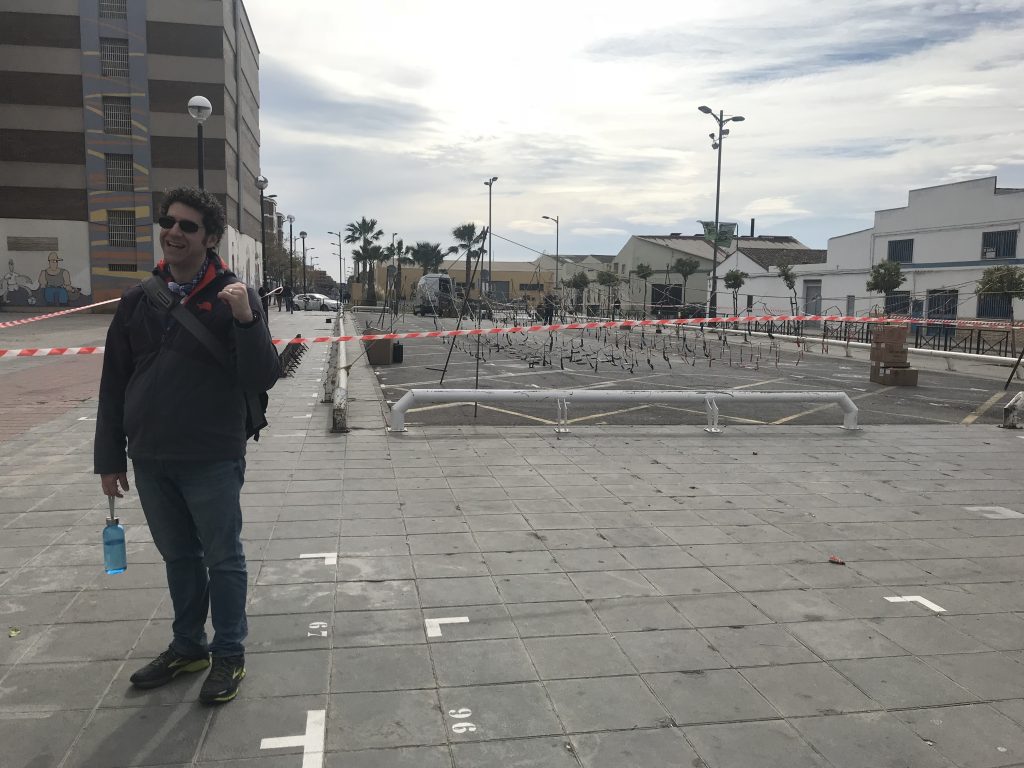 Indeed, Las Fallas is big business.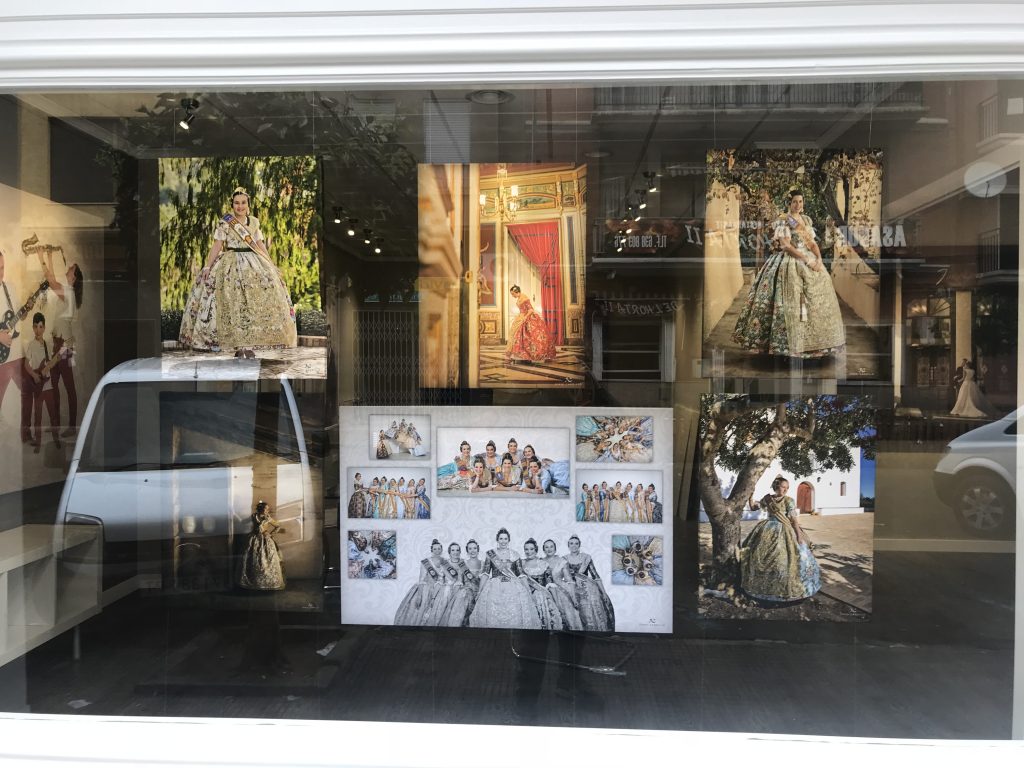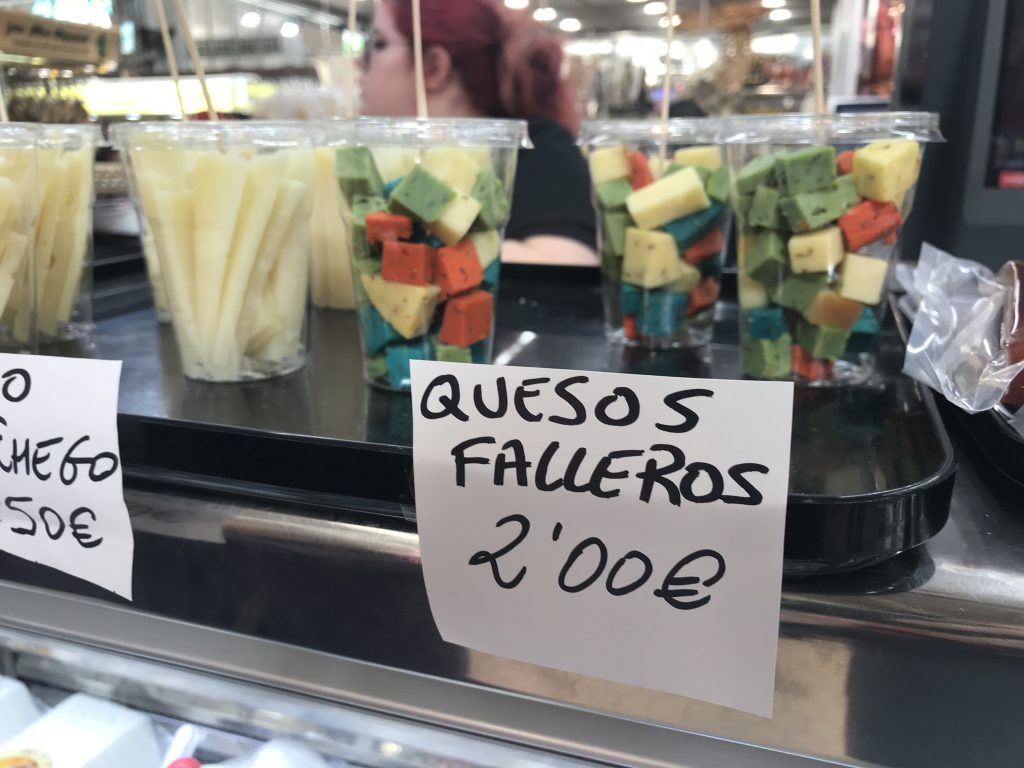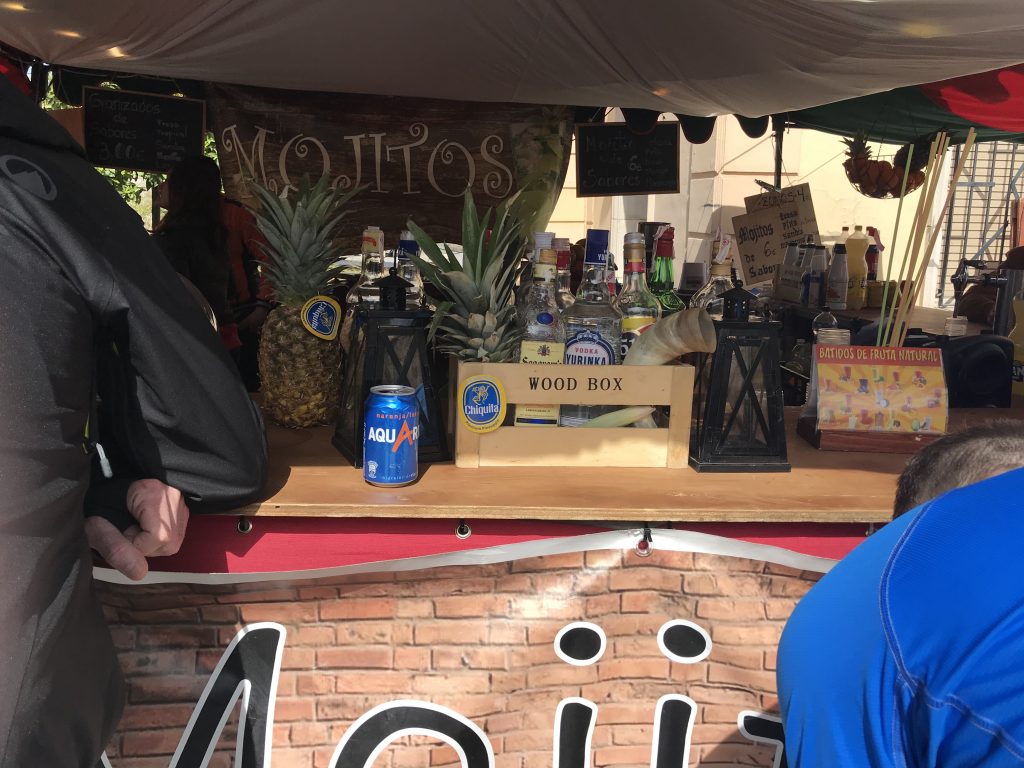 Luckily, we made it out alive… which is more than we can say for some inanimate objects.