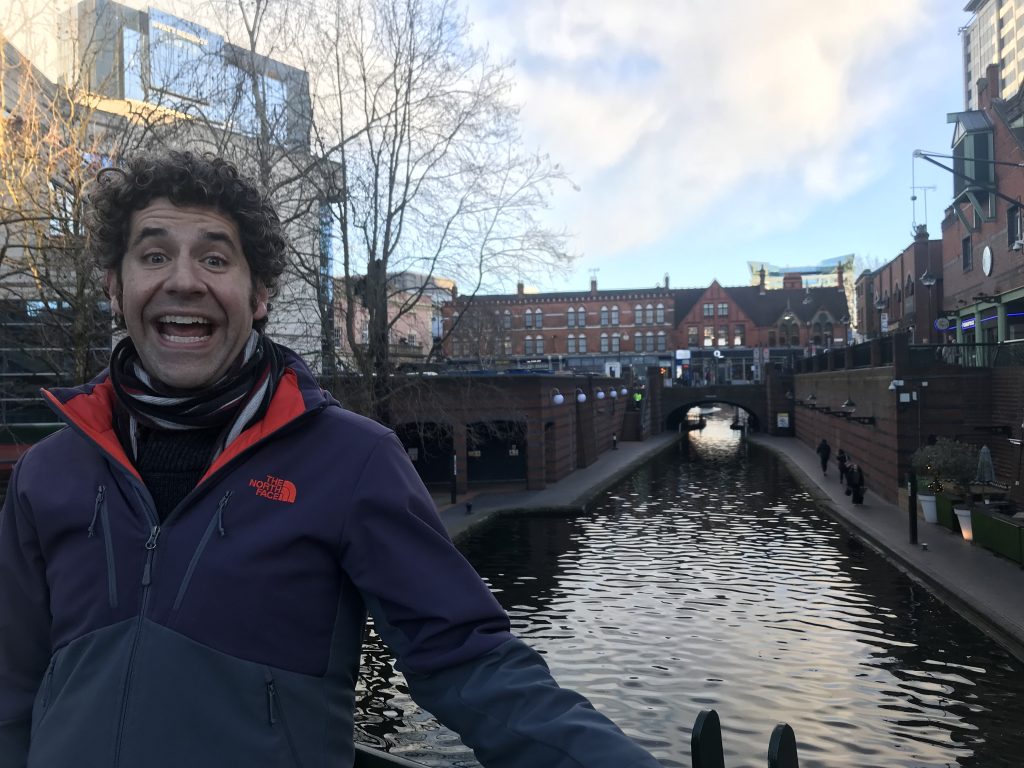 When we weren't at the dog show last March, we were exploring the city. We found Birmingham to be a modern British city with a long industrial past – perhaps best illustrated by its 35-mile network of canals, most of which were built in the 1700s and 1800s.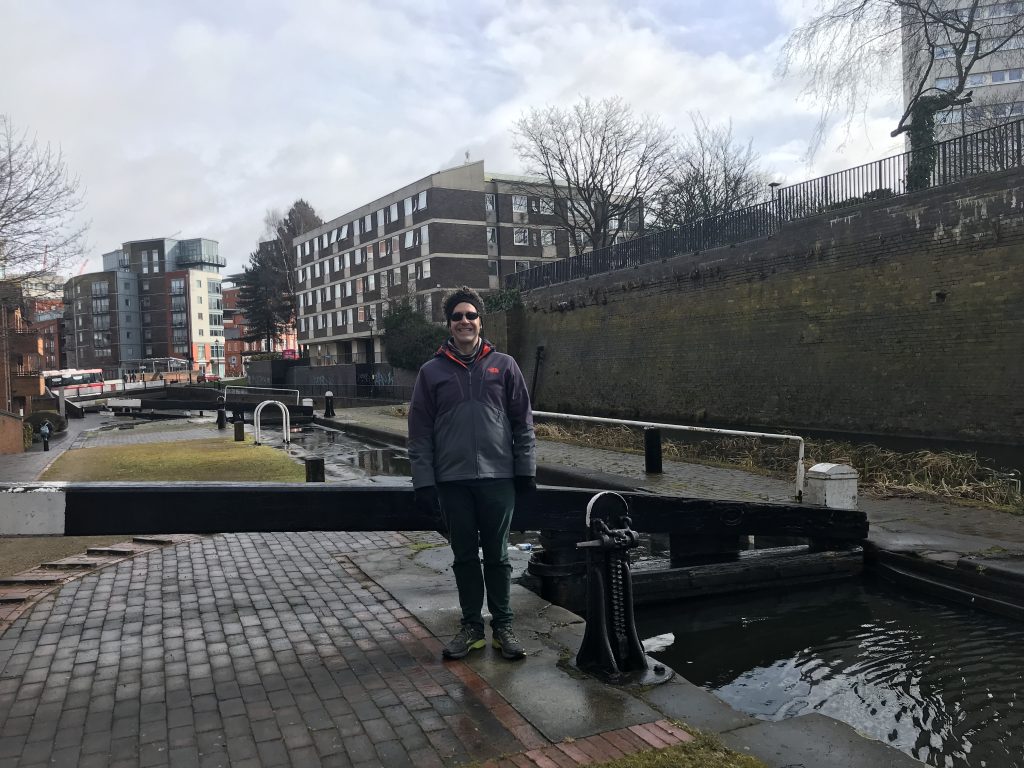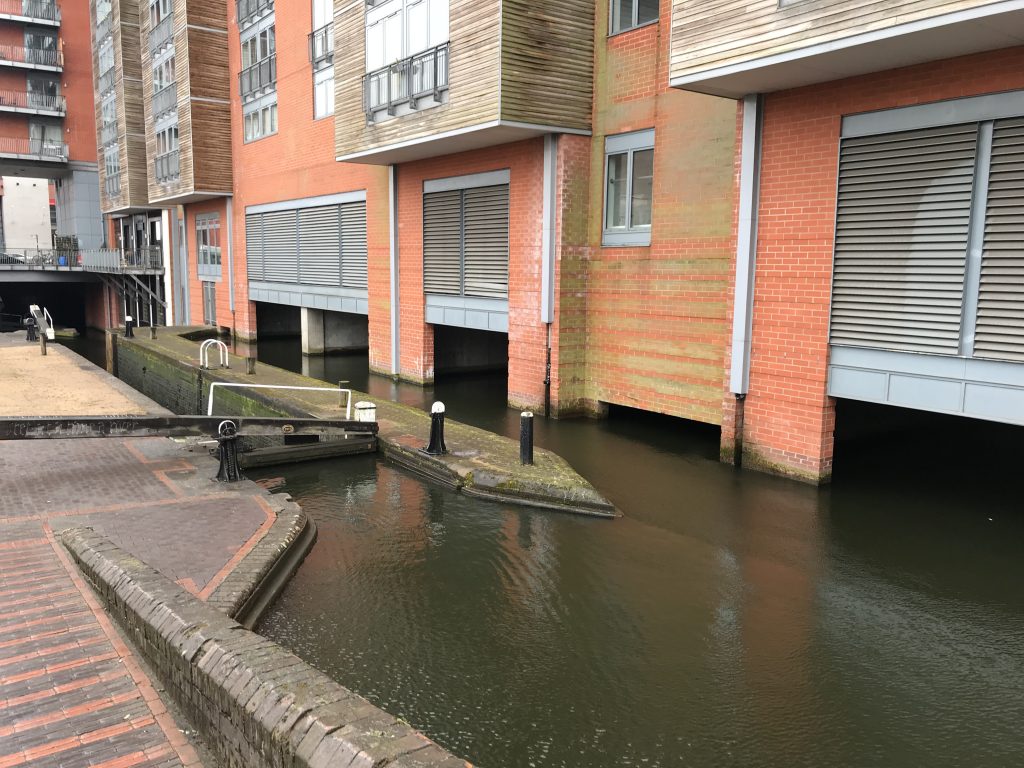 The canals were quite busy during the Industrial Revolution, transporting coal, iron, and other heavy goods. Today, many of them have been restored into an attractive network of trails, parks, and urban development.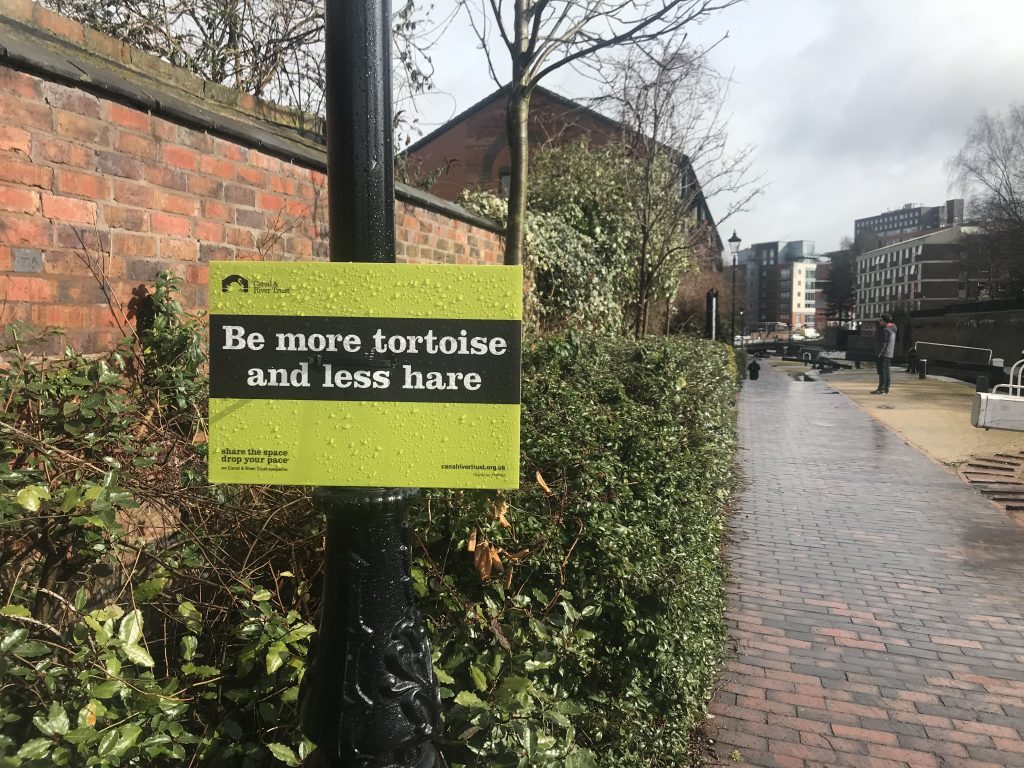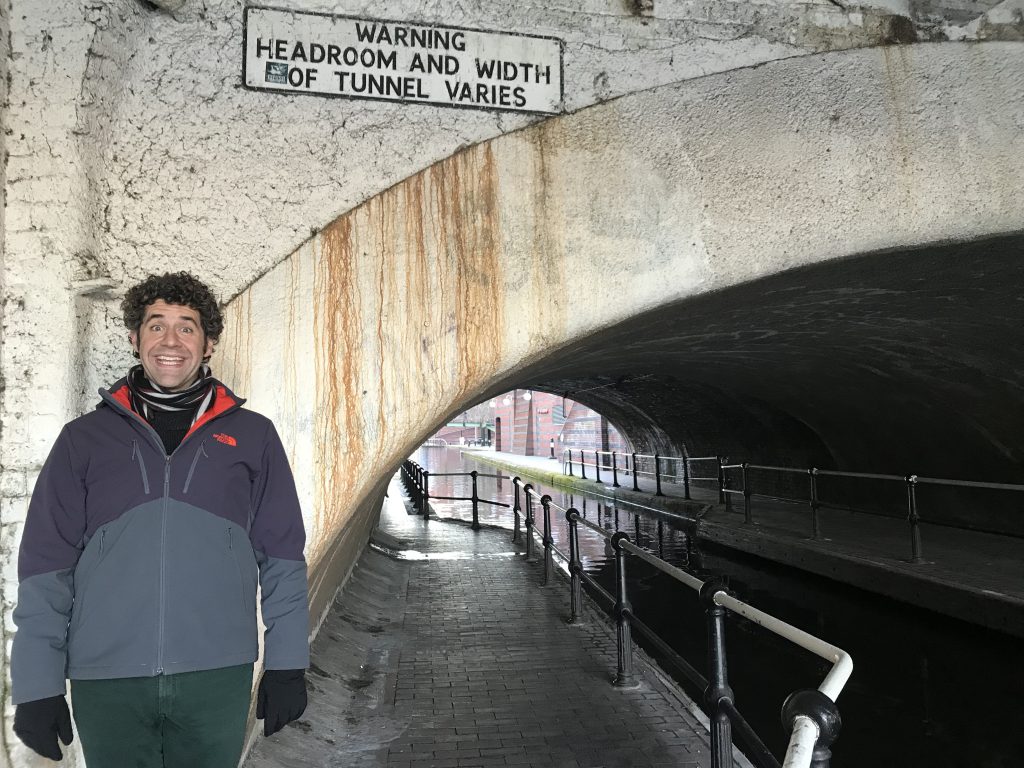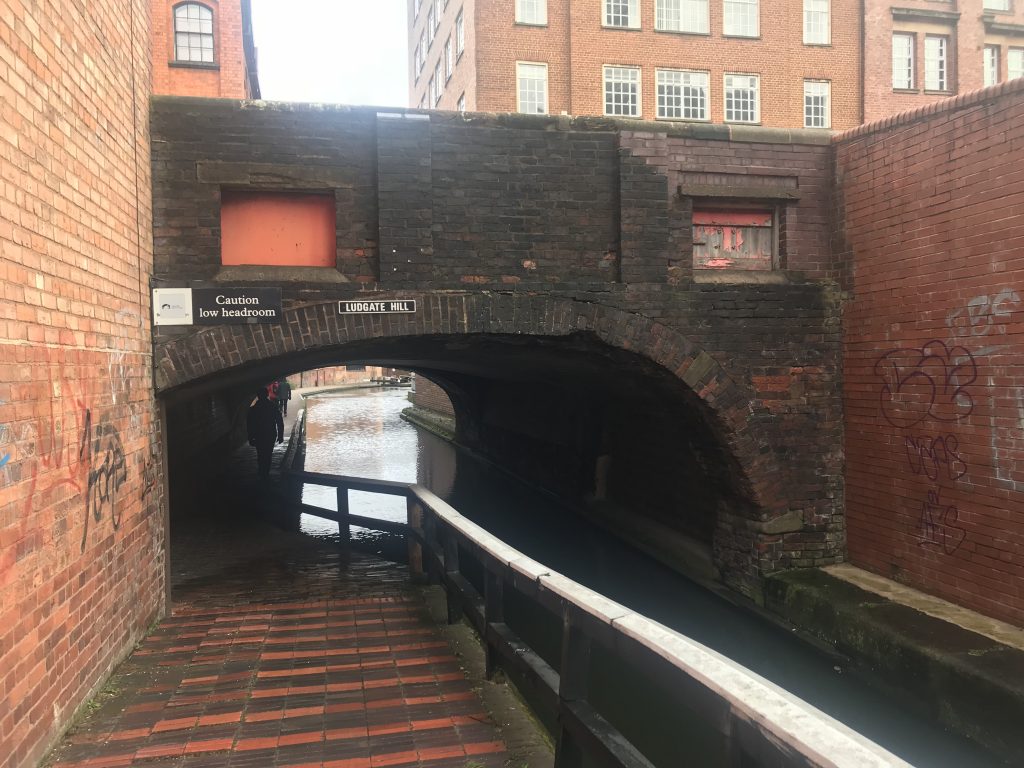 And yes, it rained basically the whole time we were there.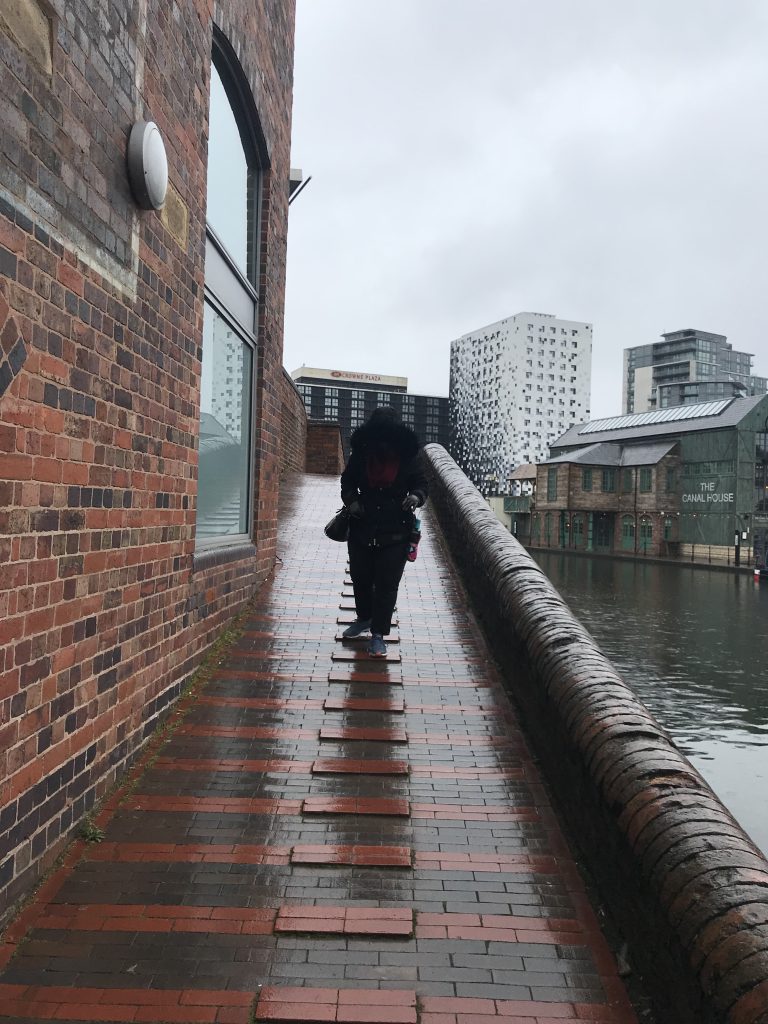 Dreamer tries to keep dry. Behold, the ingenuity of those steps in the middle in preventing slips and falls.
The city also boasts some beautifully-preserved buildings.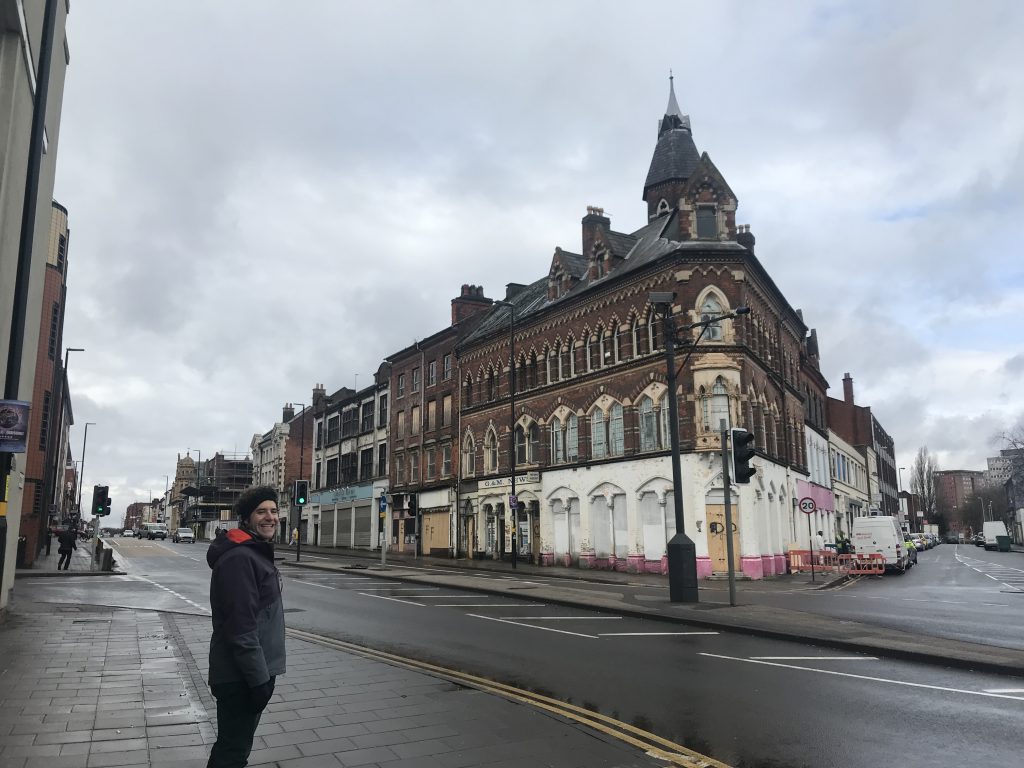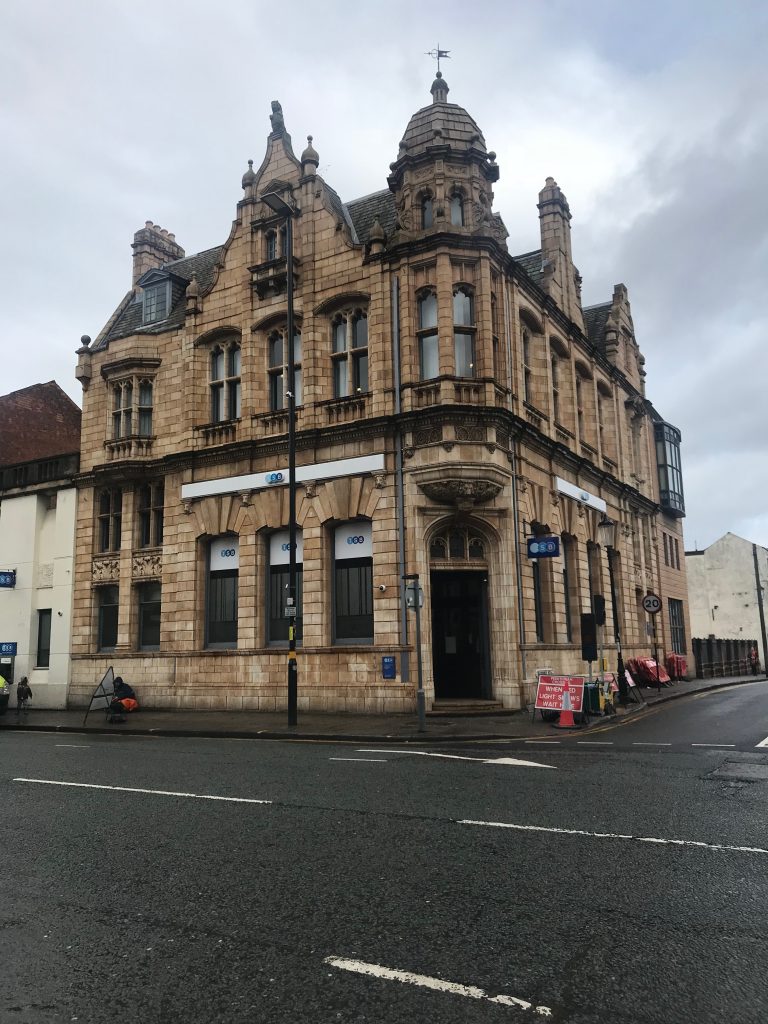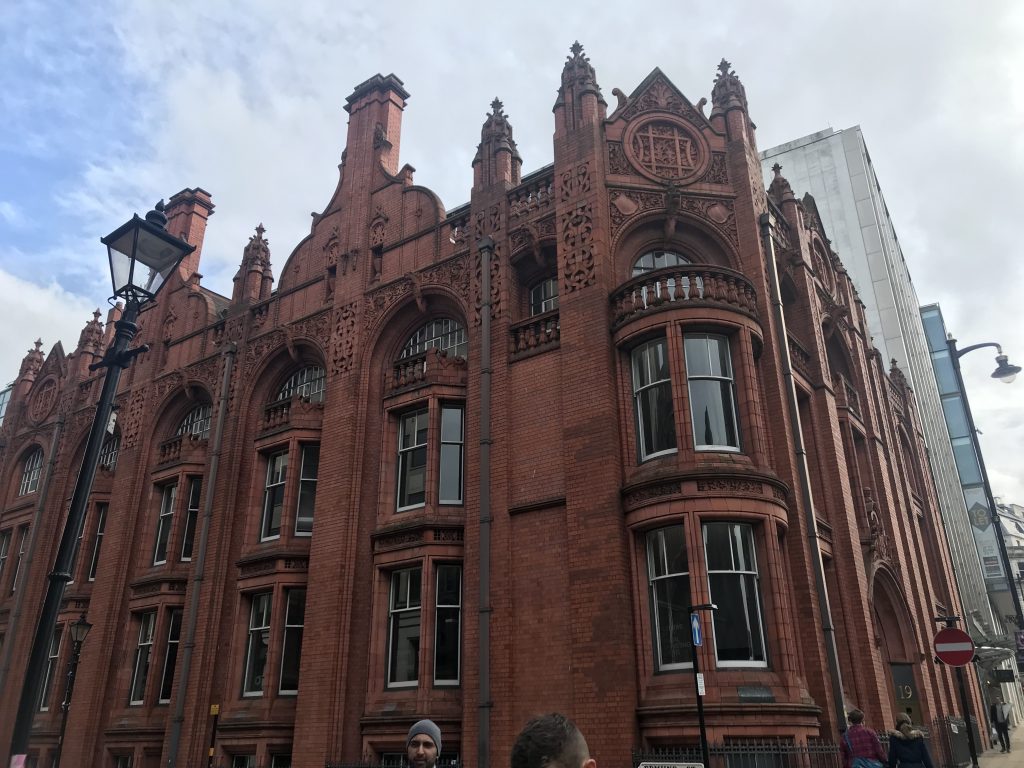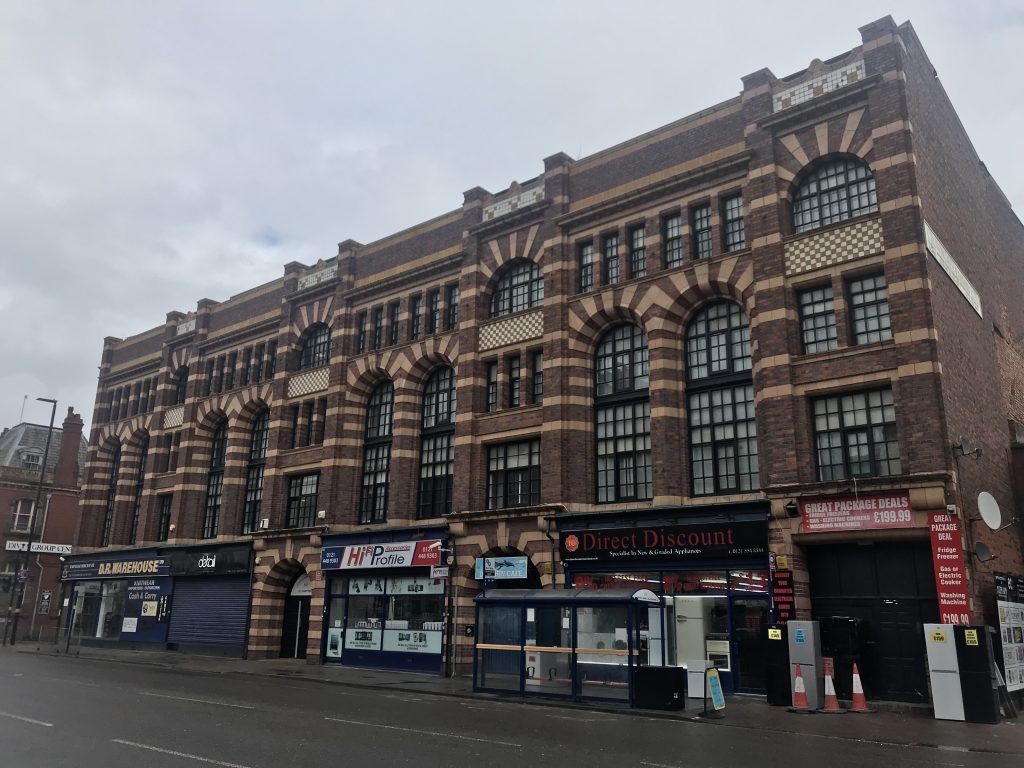 While we did start our food explorations this trip at the dog show, the culinary adventures certainly did not stop there.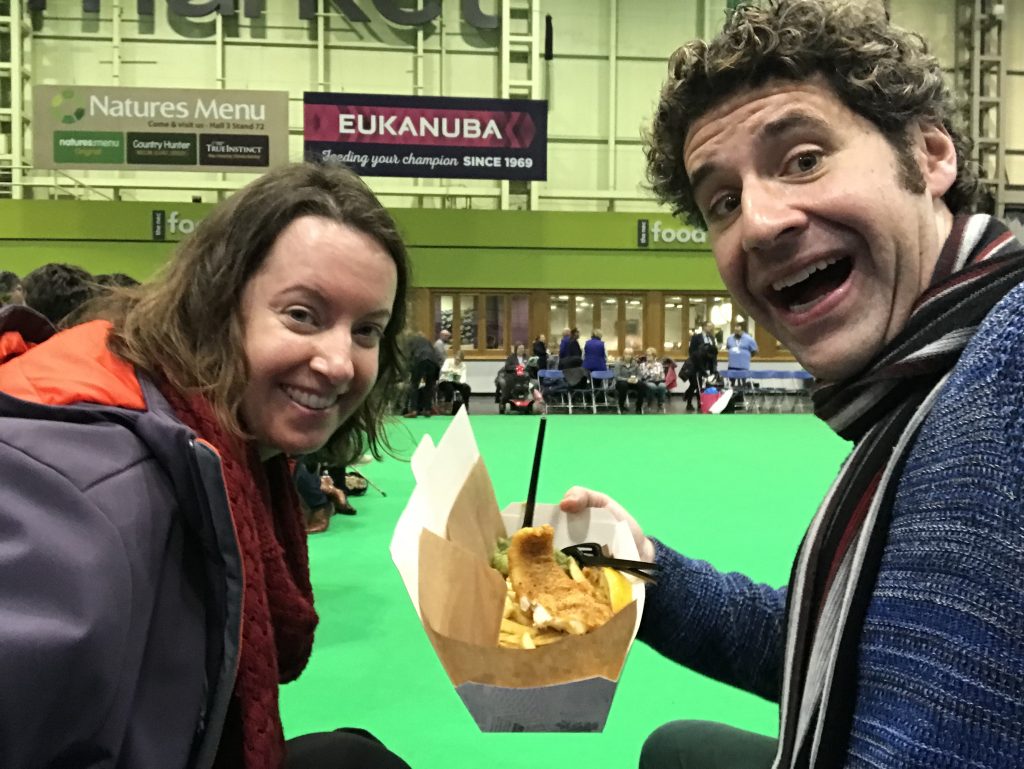 Every day got off to a good start with a PROPER breakfast, mind you (Spain, take note!).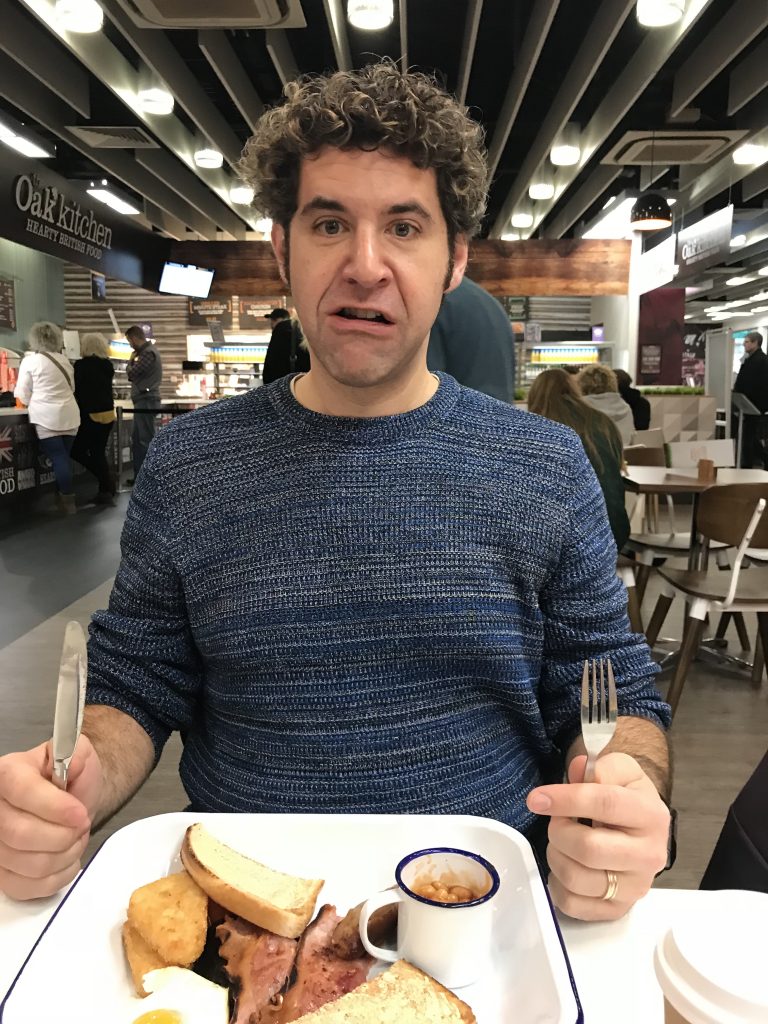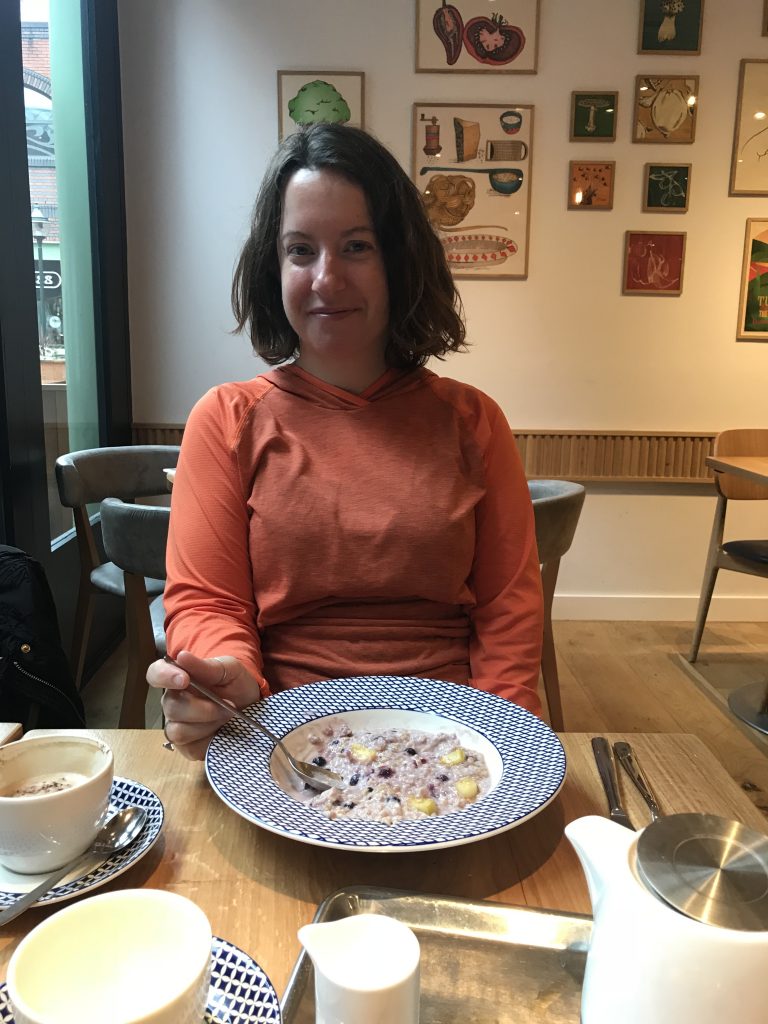 Birmingham is actually well-known for a particular kind of curry made in a wok-shaped cast iron pot called a balti. We went out to the Ladypool Road area to try some authentic balti curry and it didn't disappoint.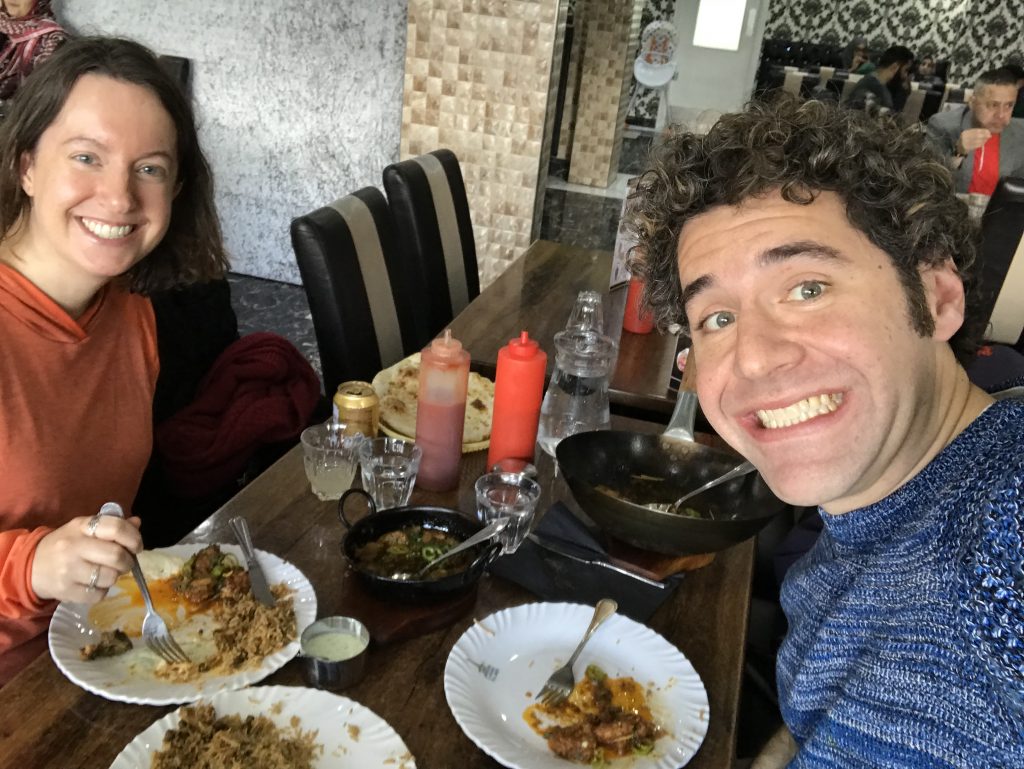 We certainly got our fix of spiciness.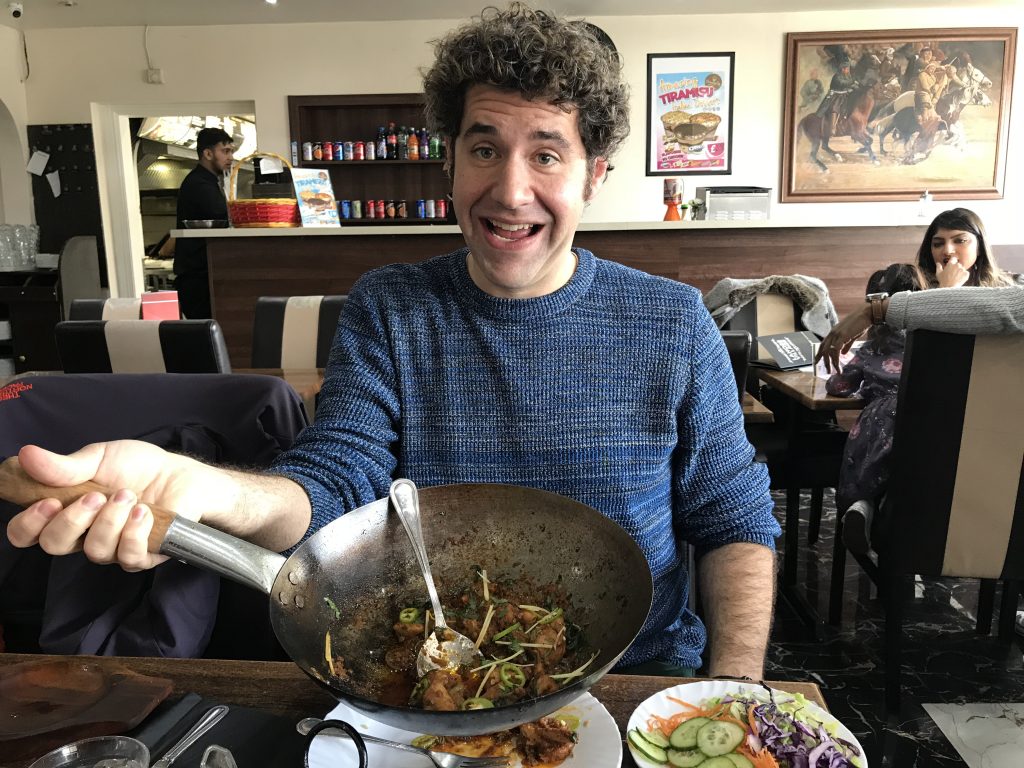 One thing we tried very hard to do on multiple occasions, but ultimately struck out: High Tea, aka Afternoon Tea. Every time we showed up at a reputable place, we were told we couldn't have tea without a reservation (who knew?!).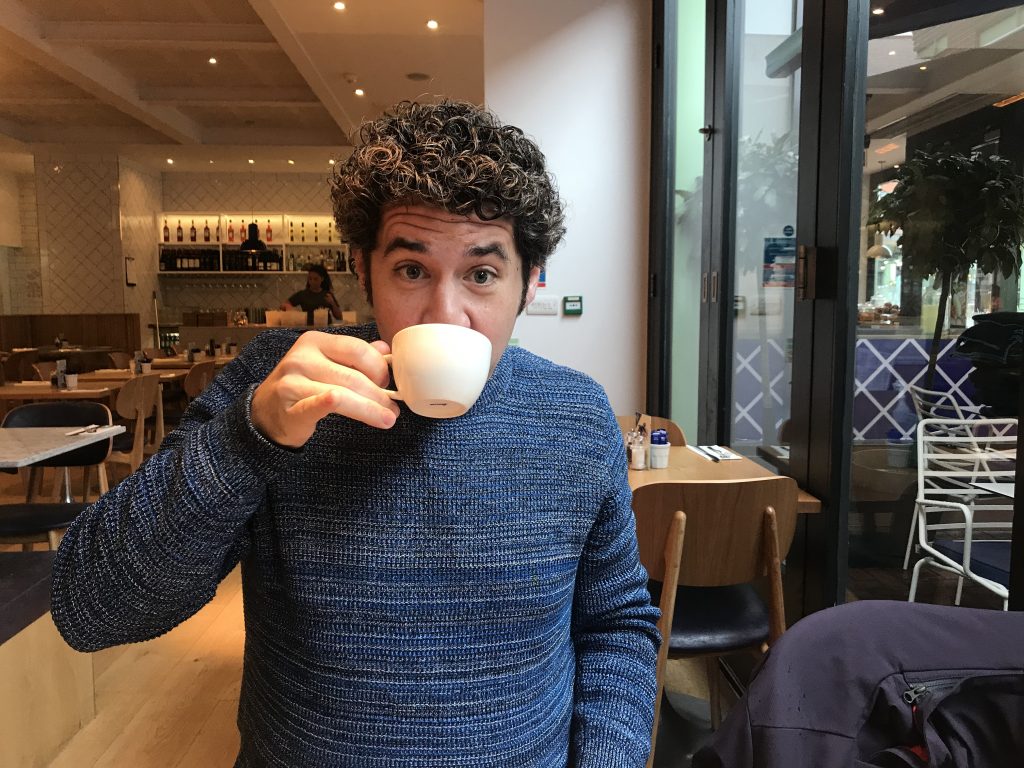 It's a shame, because Doer was READY to show those fancy Brits that we Americans also know how to drink tea real proper like, yeah?
We had a few OK tea experiences, mostly with breakfast (see above), and one overpriced experience at our hotel.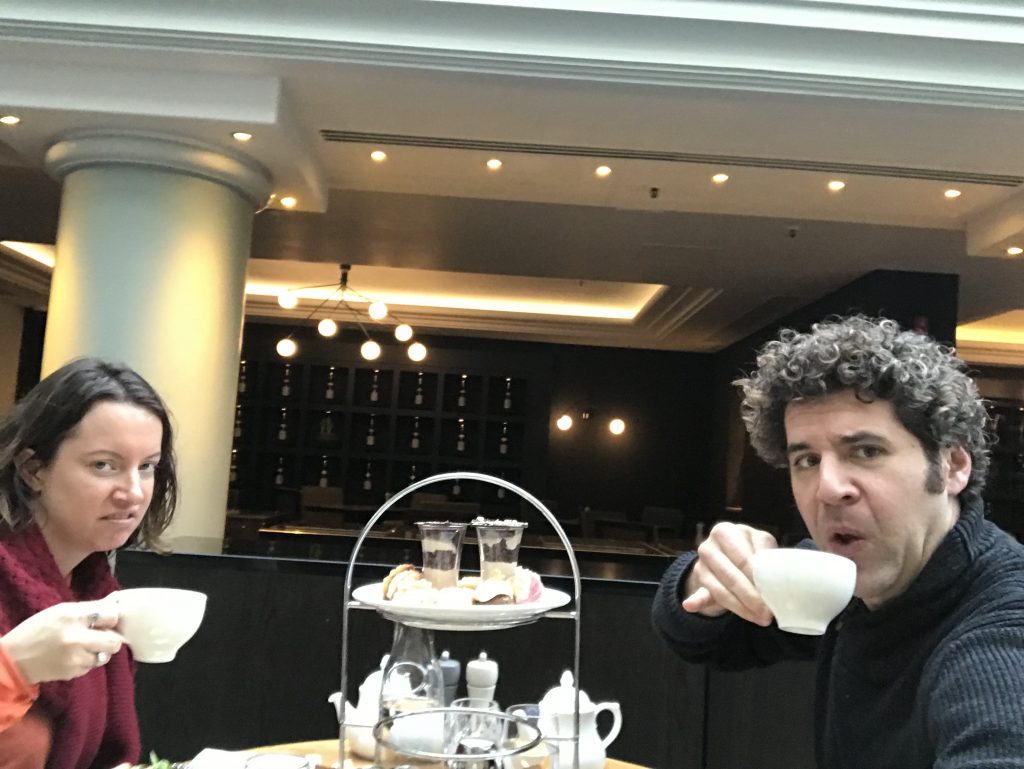 While it wasn't a legitimate high tea, our best tea was at the City Museum (one of the few places outside our hotel that deigned to serve us without a reservation).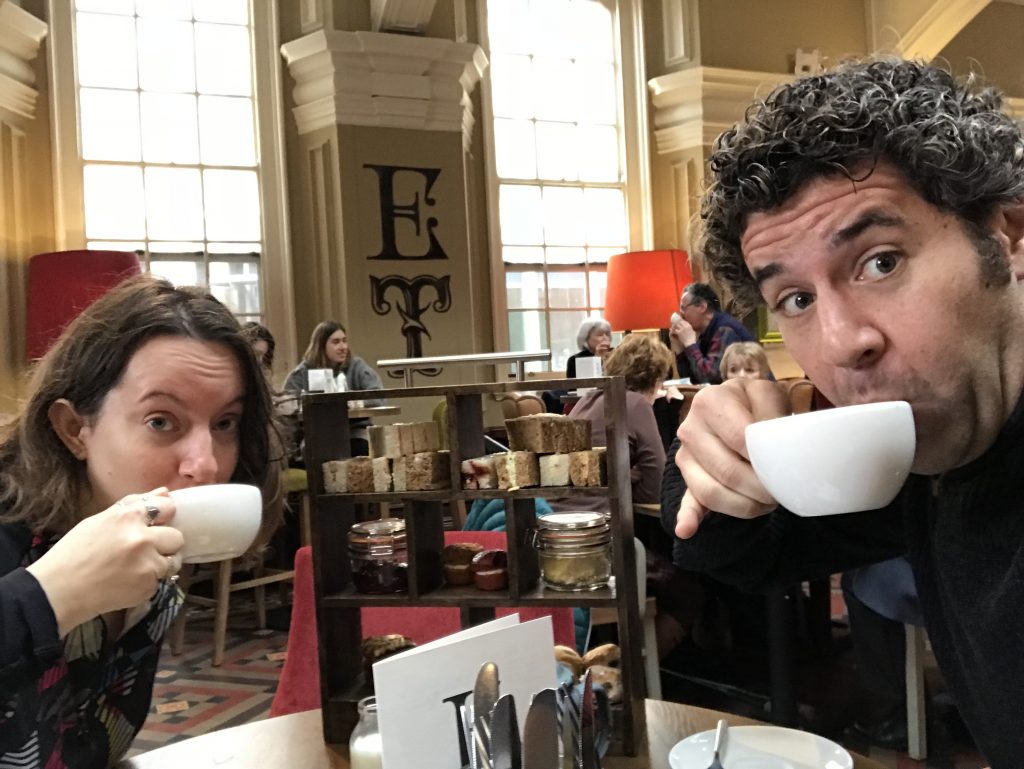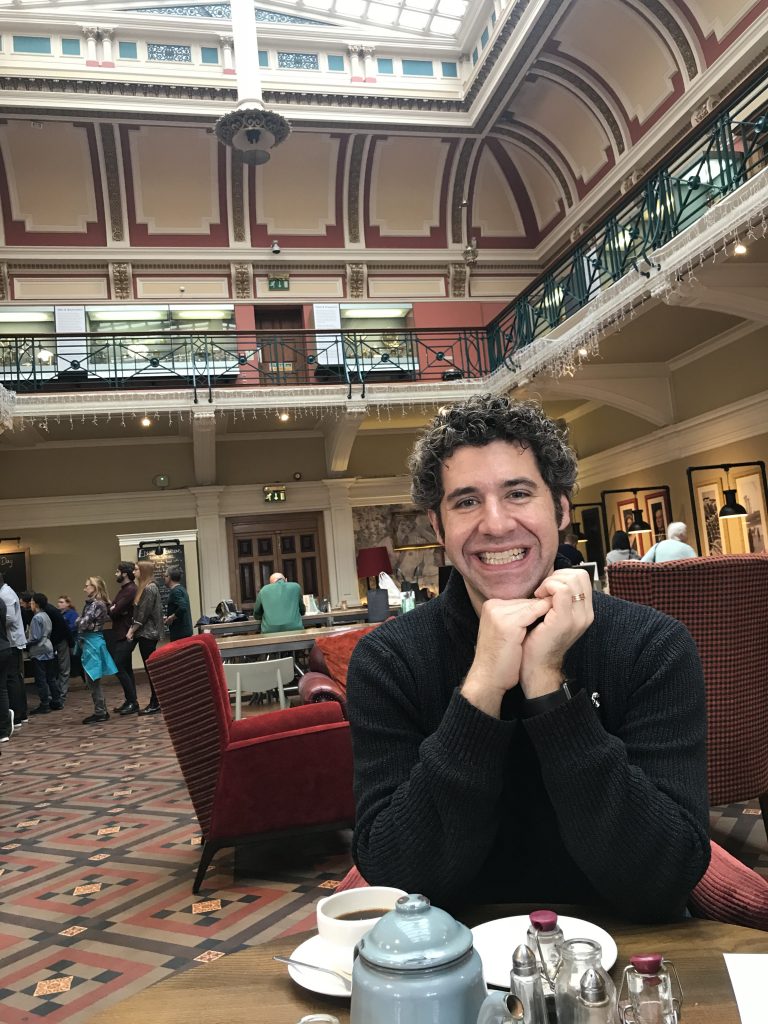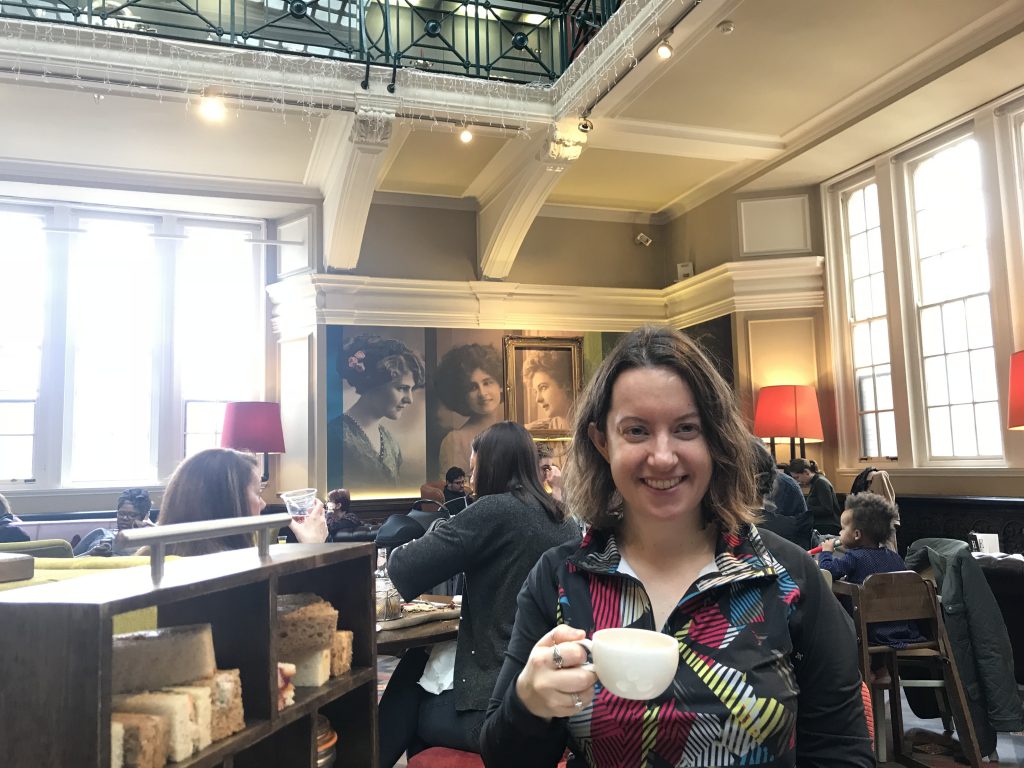 Alas, we were told high tea was more of a thing in other parts of the U.K., but not here. Undeterred, Dreamer had her own set of British punchies for this destination as well; she discovered some exciting information while researching Birmingham during a train ride on one of our other trips.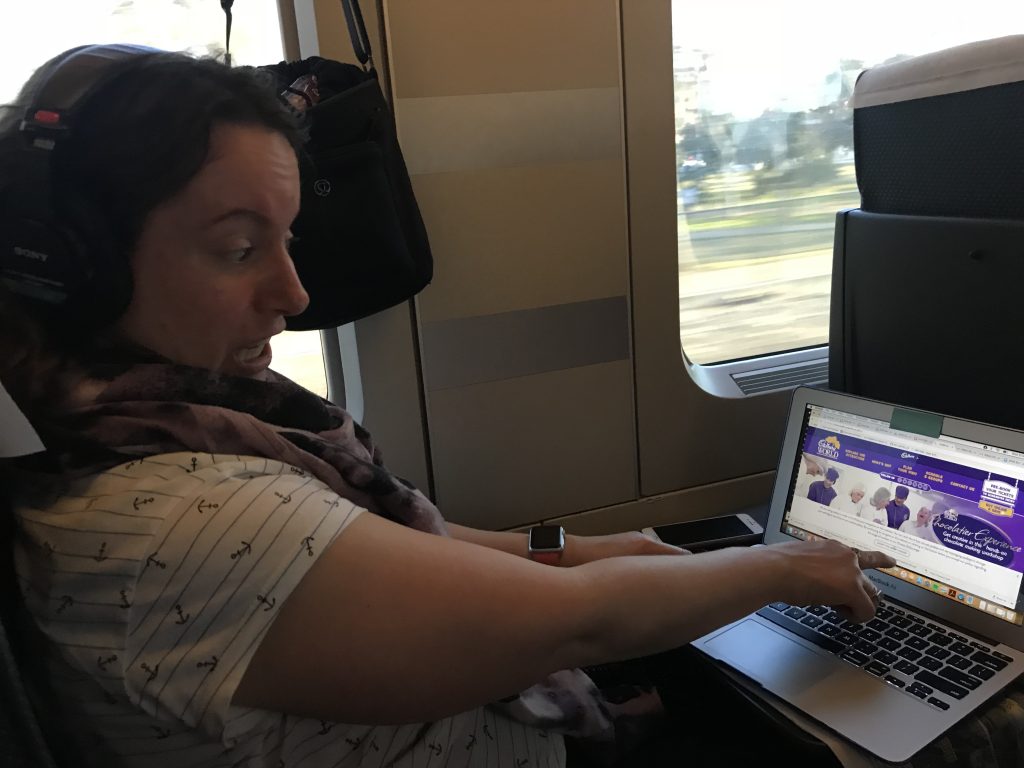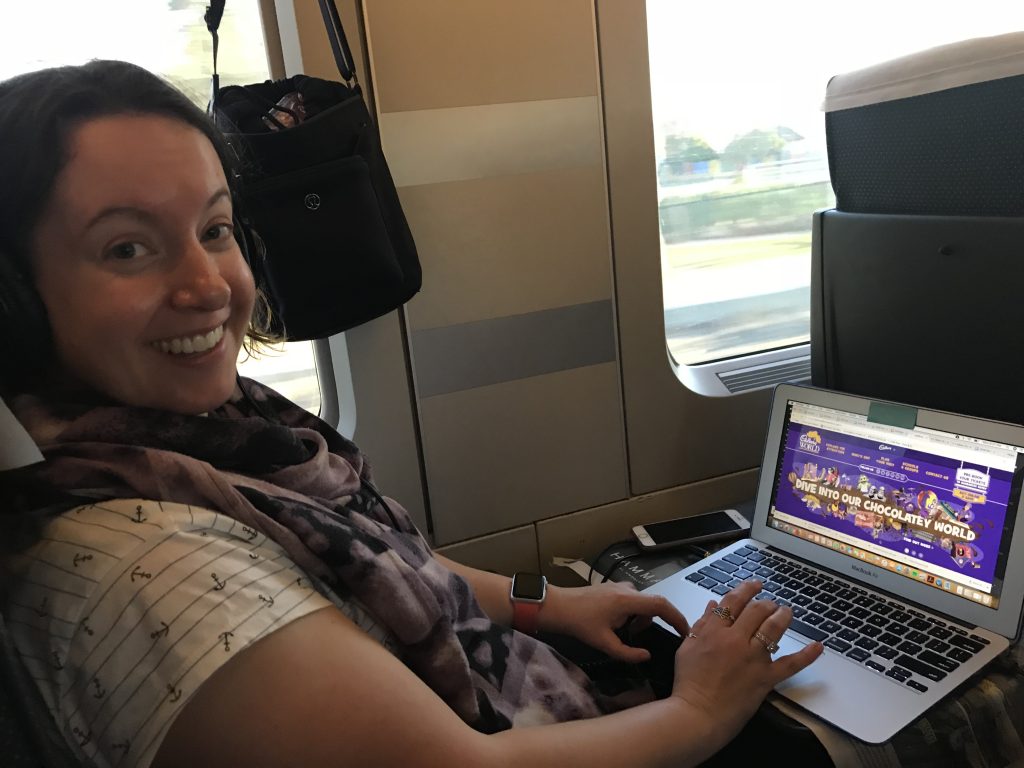 Ultimately, we decided to skip the Cadbury Museum because it looked pretty schlocky, but you can bet this woman – who was always deprived of her Easter favorite because she was made to give up candy during Lent – wasn't going to let an opportunity in the Land of Cadbury pass her by.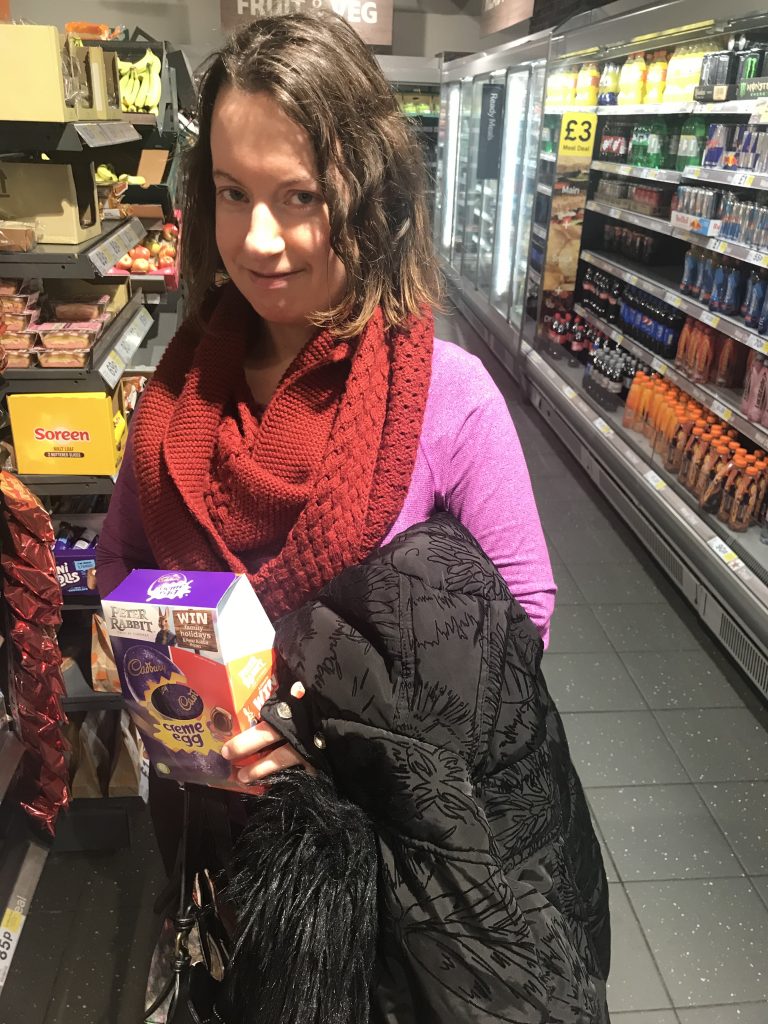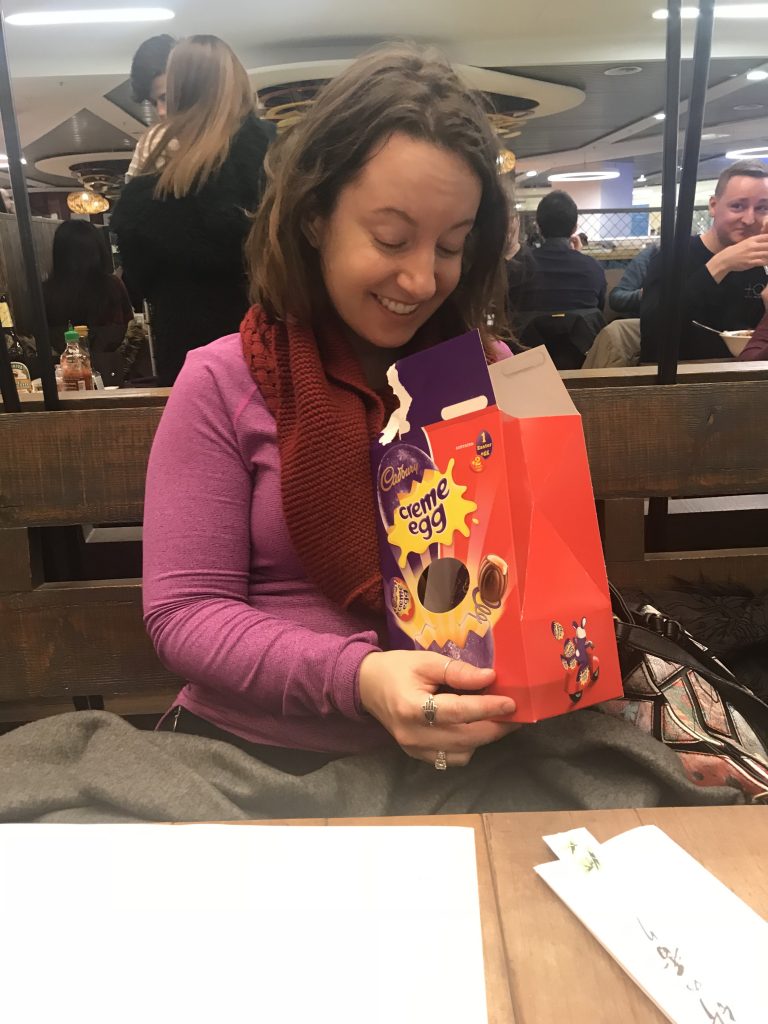 And lo, the giant egg and "créme"-filled smaller eggs in that box did last most of our trip.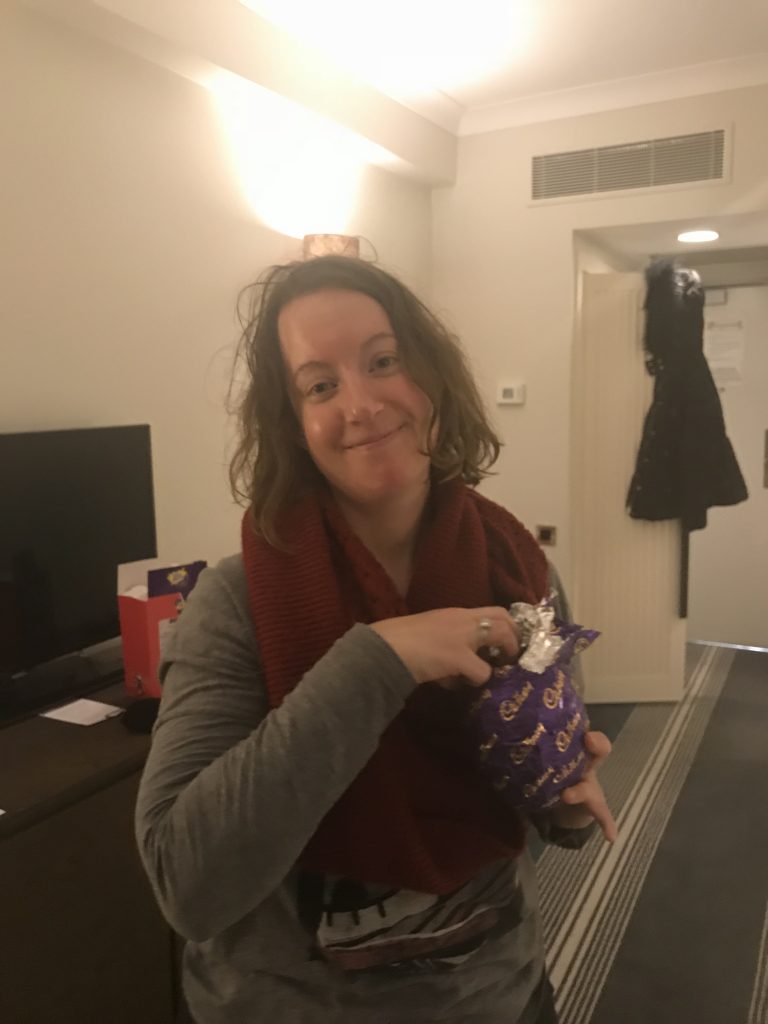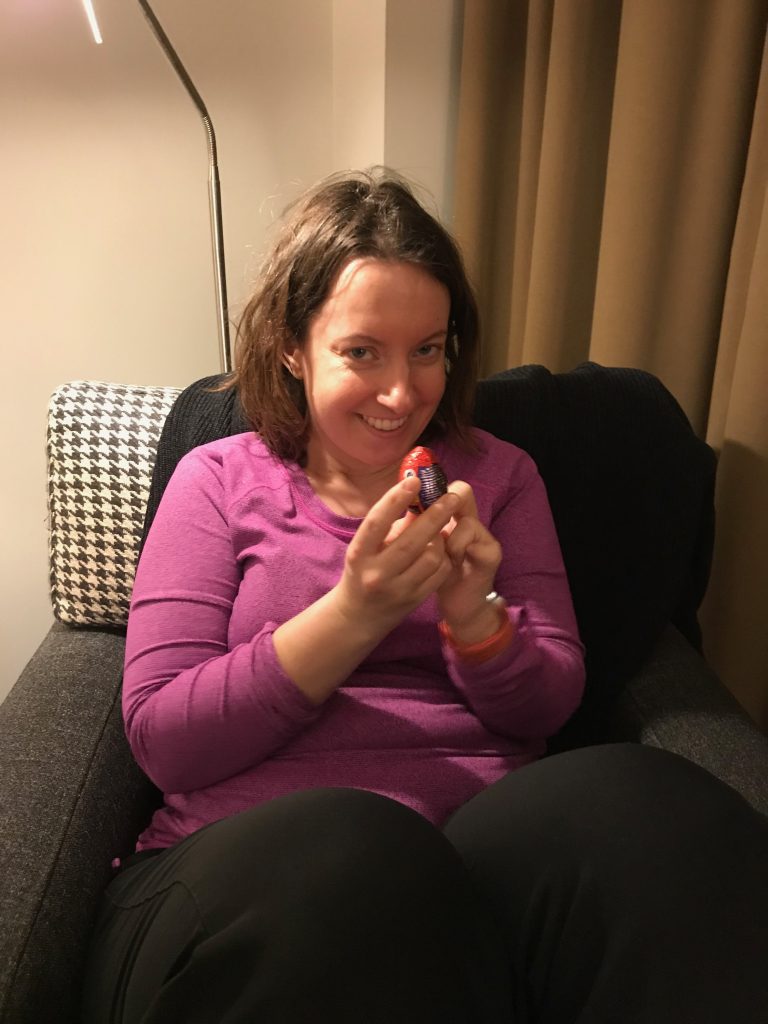 They also have Krispy Kreme donuts in the U.K.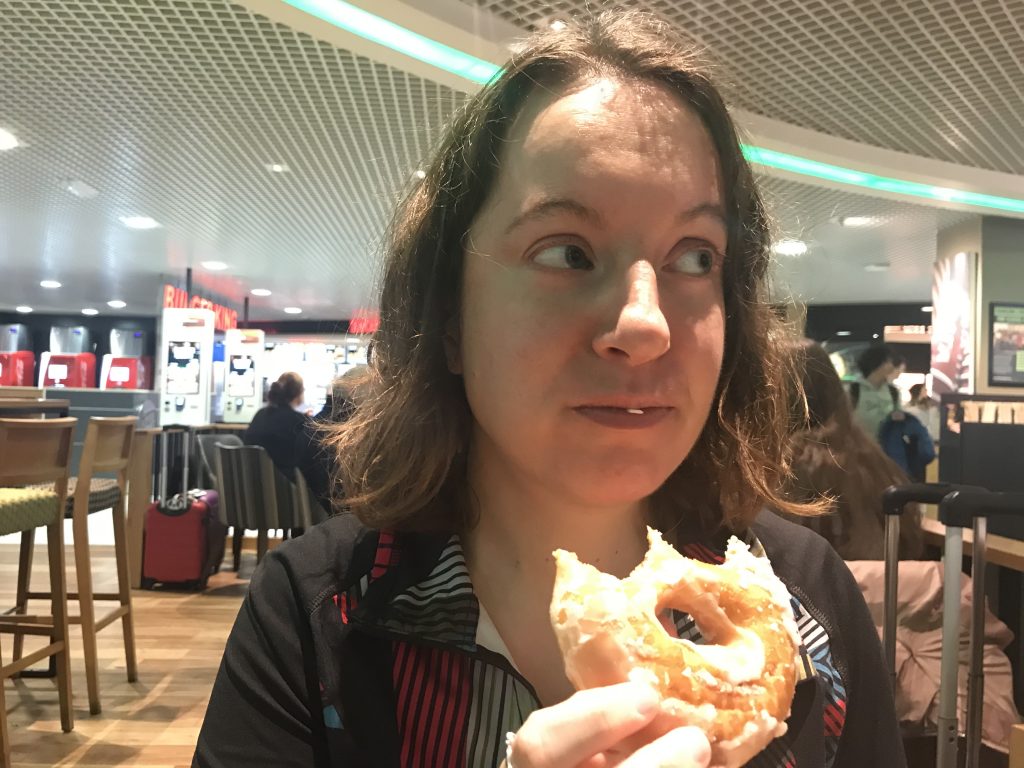 We decided to skip the Spanish food, however, since we can get enough of that where we live right now. Fun to see it trending, though.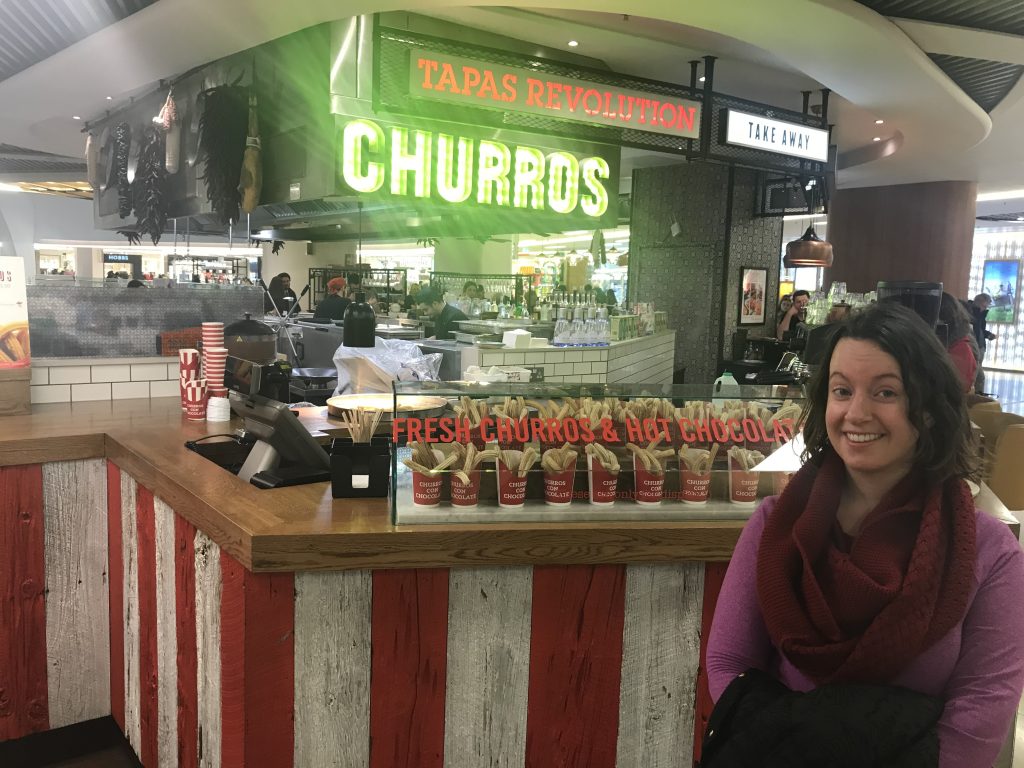 And last but not least: oh, the beer.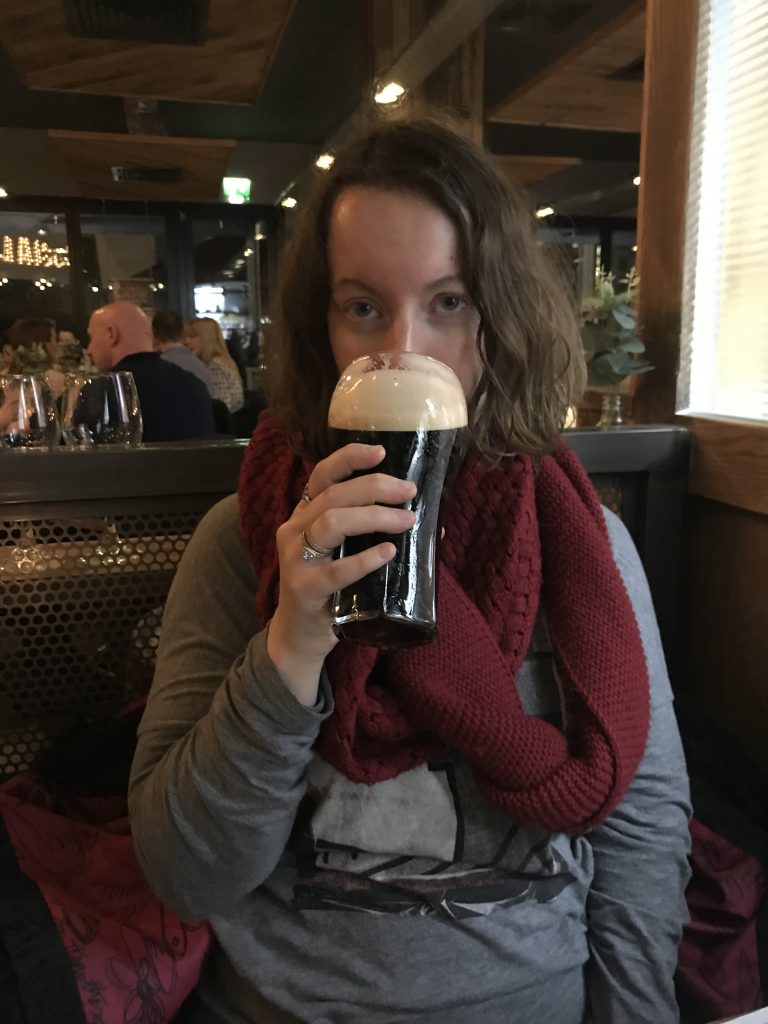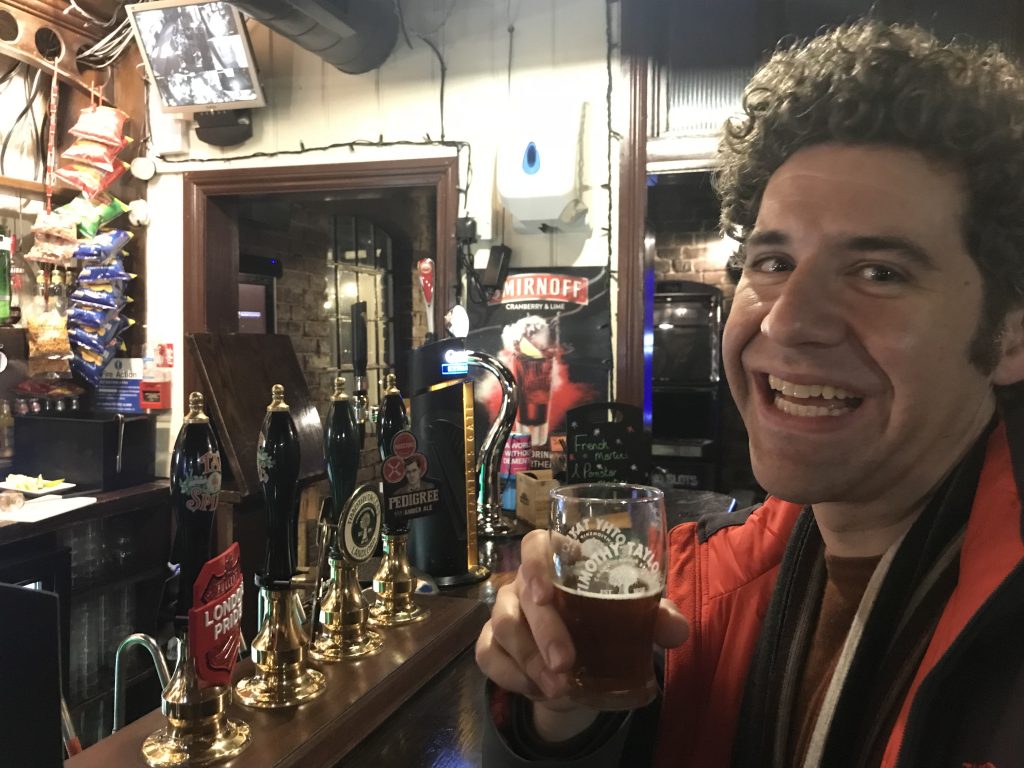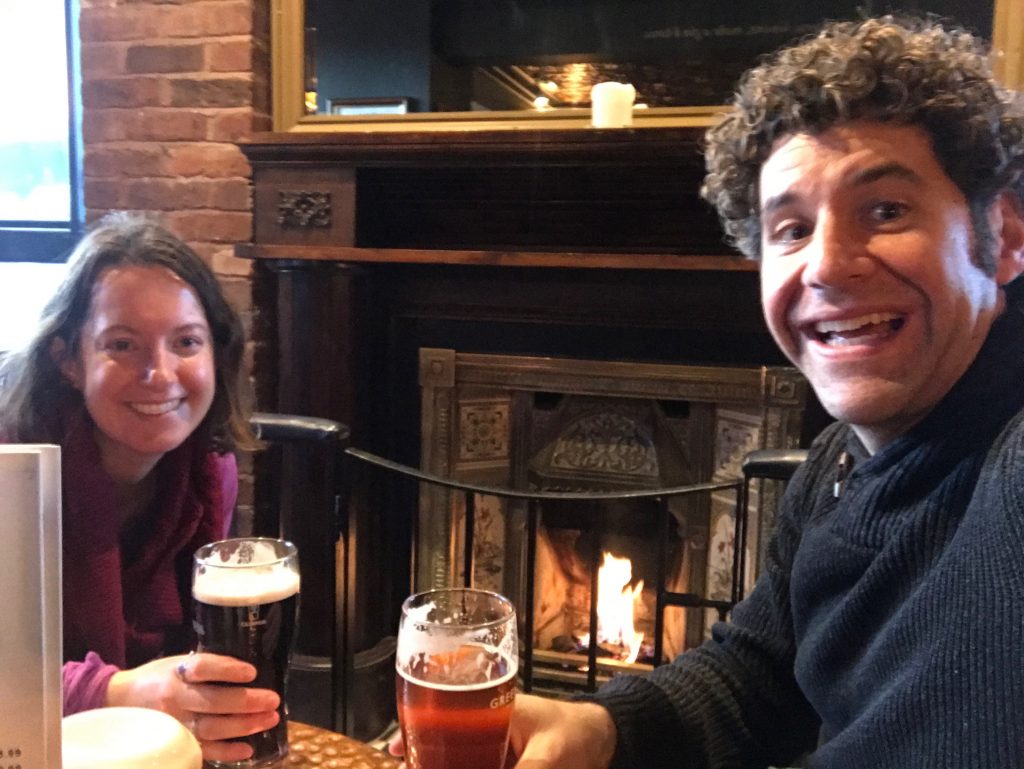 Enjoying a beer in our hotel bar, though, we noticed something wasn't quite right with the fireplace. Can you tell this is actually just a theatrical smoke machine with an orange light?
Cutting-edge, we know. The local library also appeared to be state of the art, but for real this time.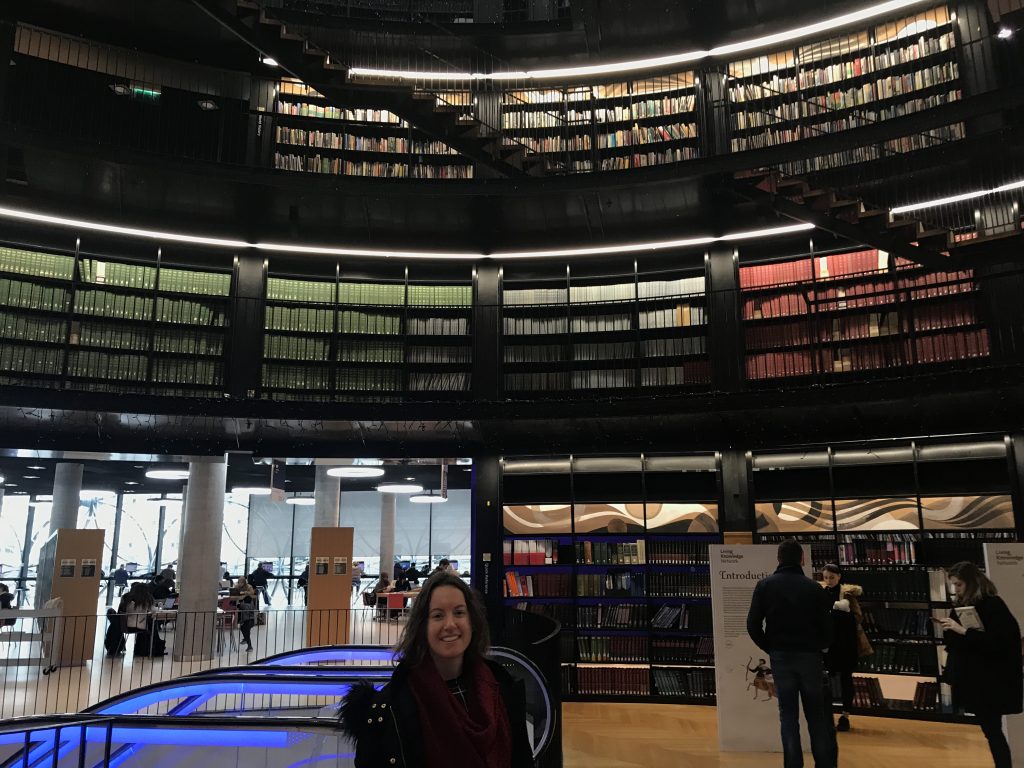 All of this modernity comes with a catch: the area around our hotel was a giant construction zone.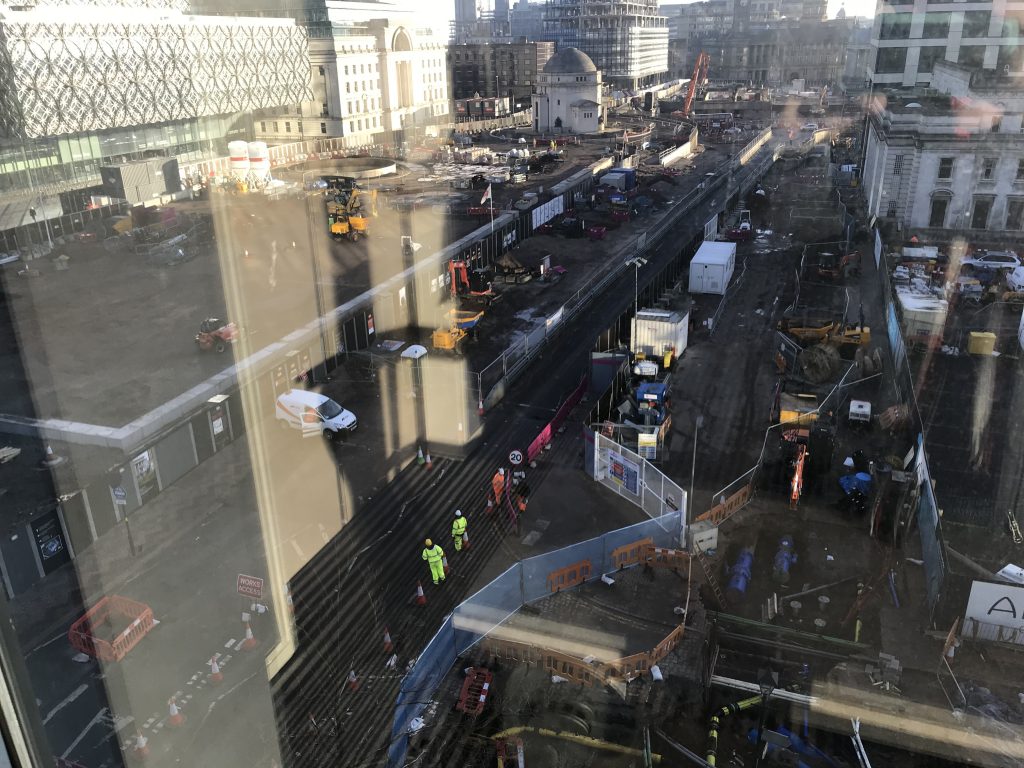 When we got tired of the new, we took another look at some of the city's history by visiting the Museum of the Jewellery Quarter. The best part of the tour was our very old-school British guide, who demonstrated how jewelry was made back in the day. For example, how to make a hollow dangly-dangly: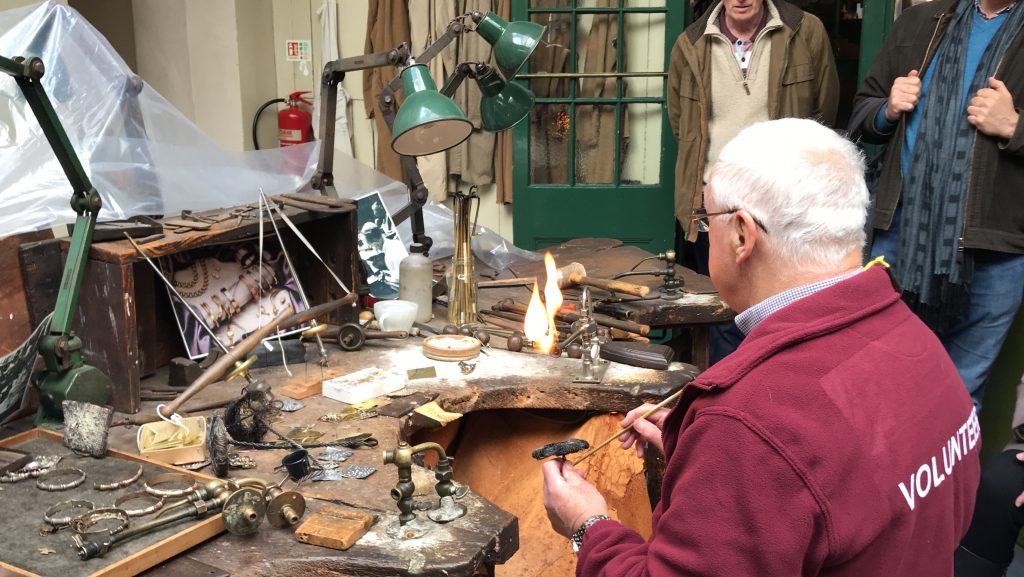 The old museum truly seemed trapped in time.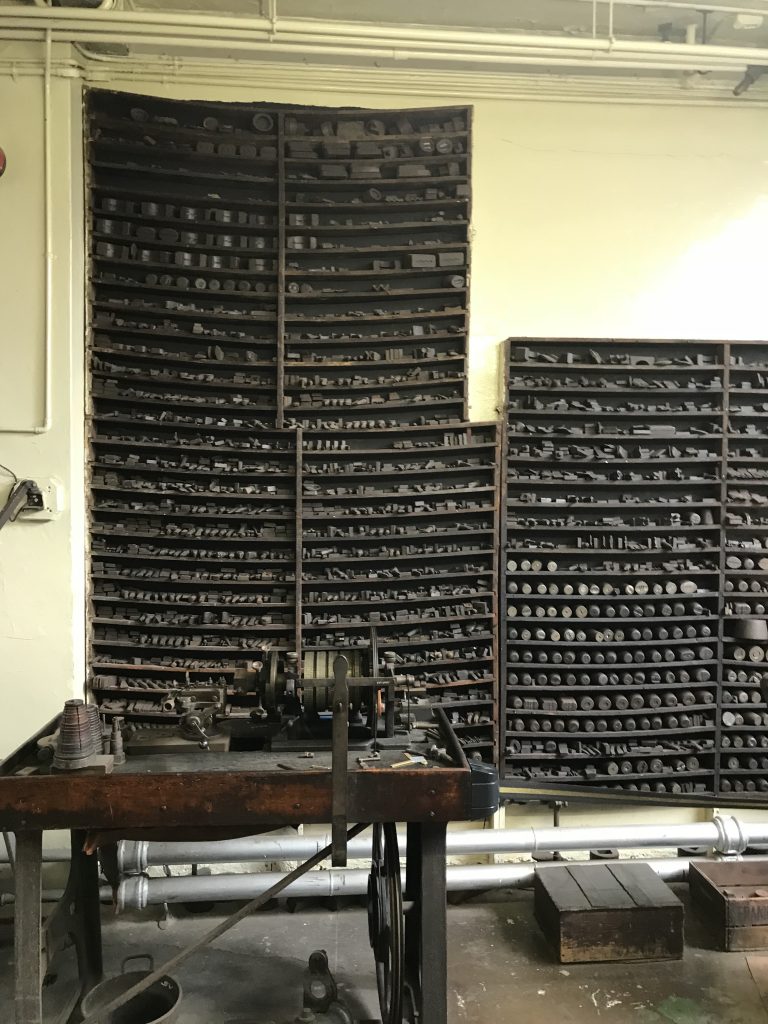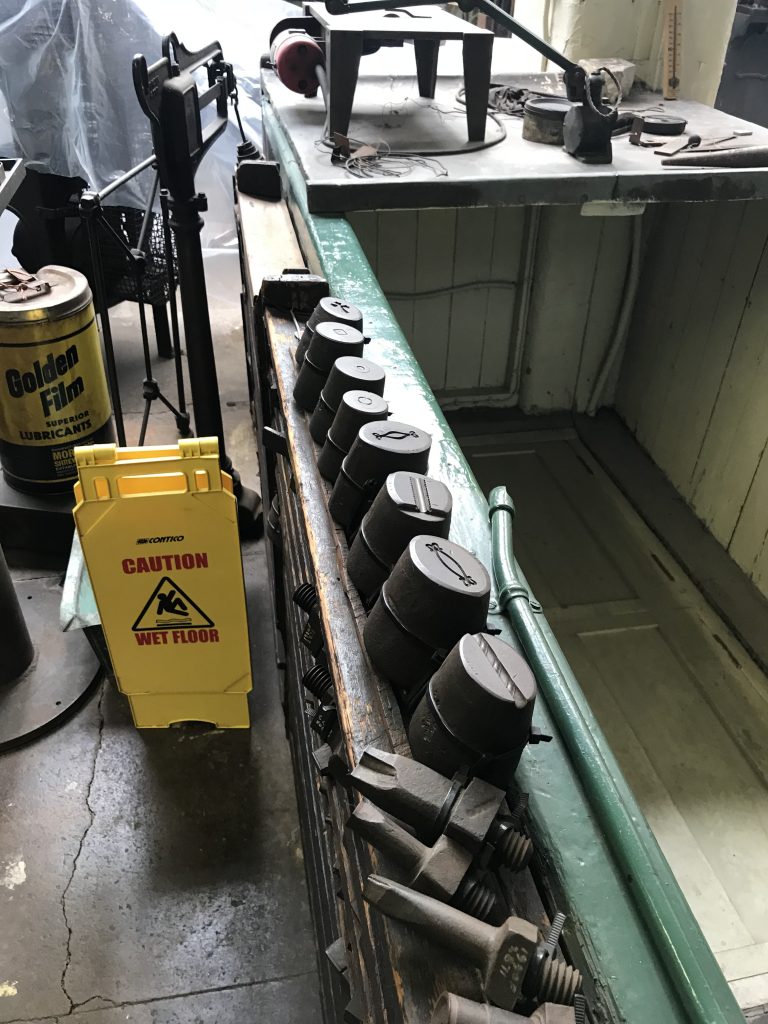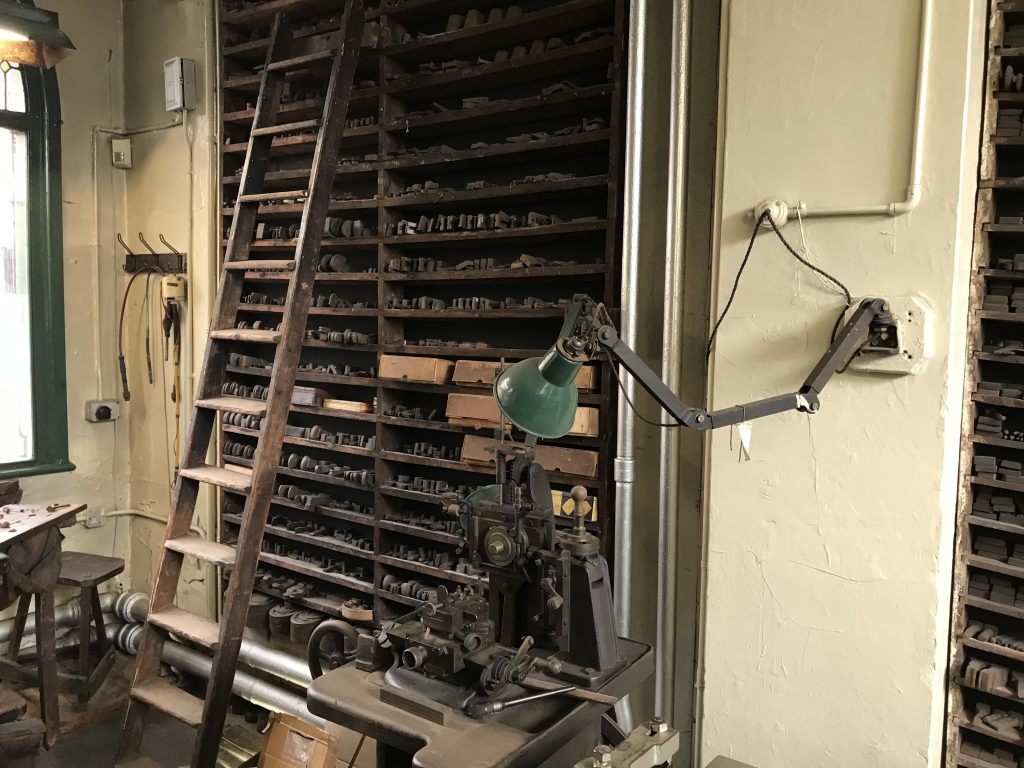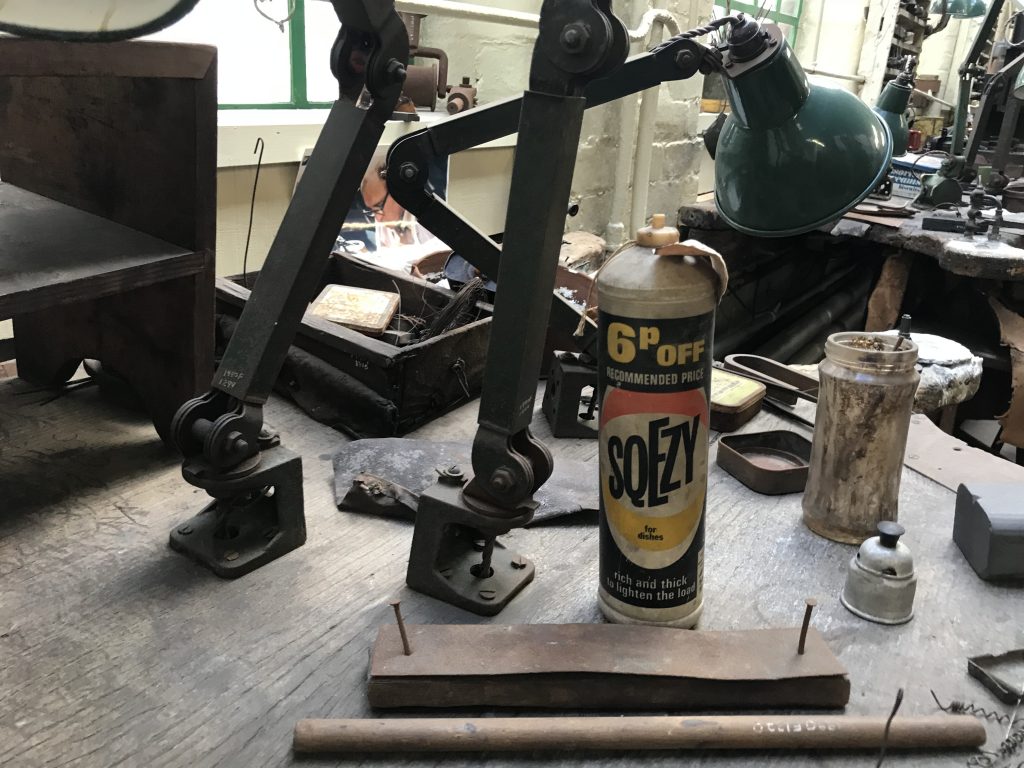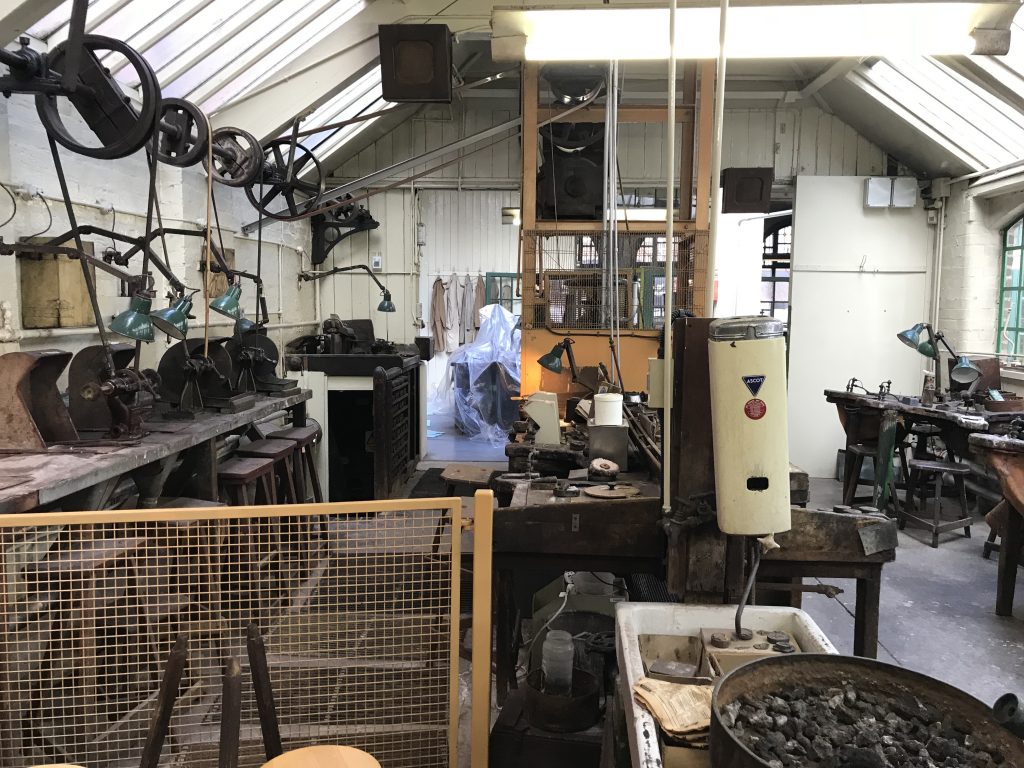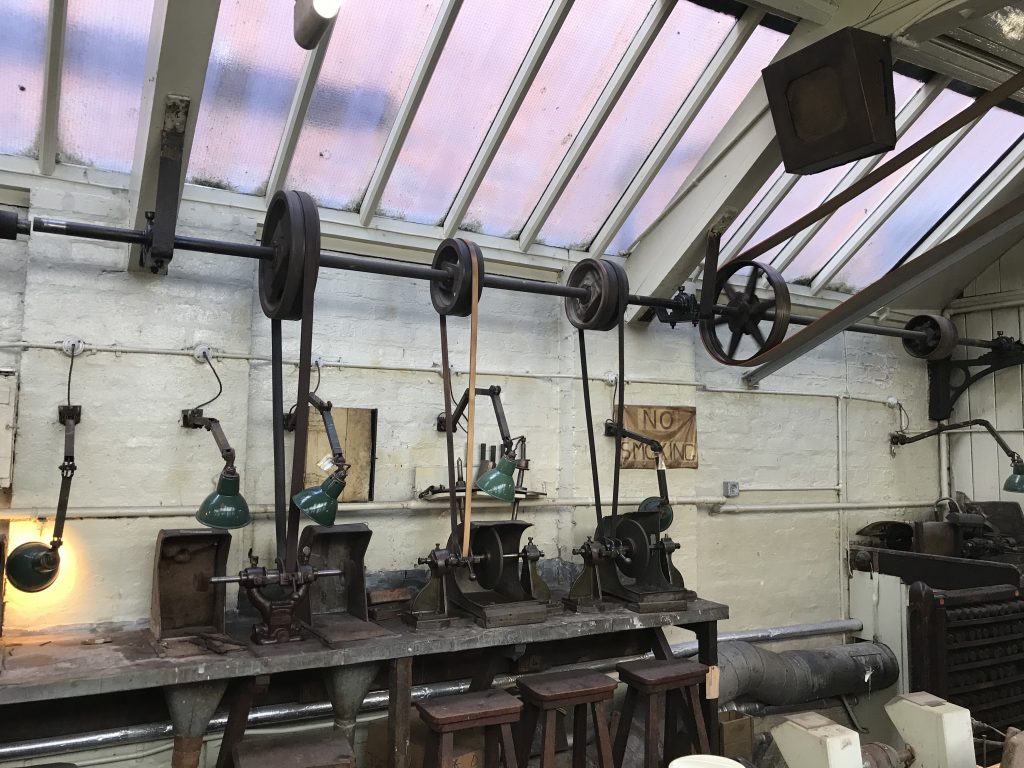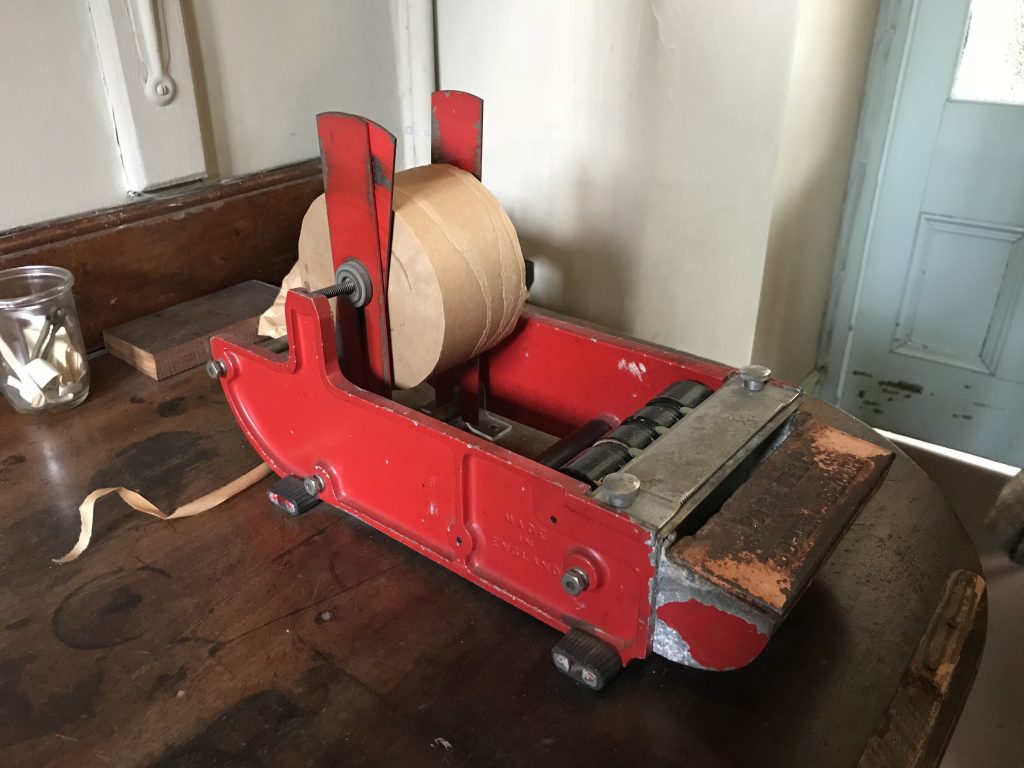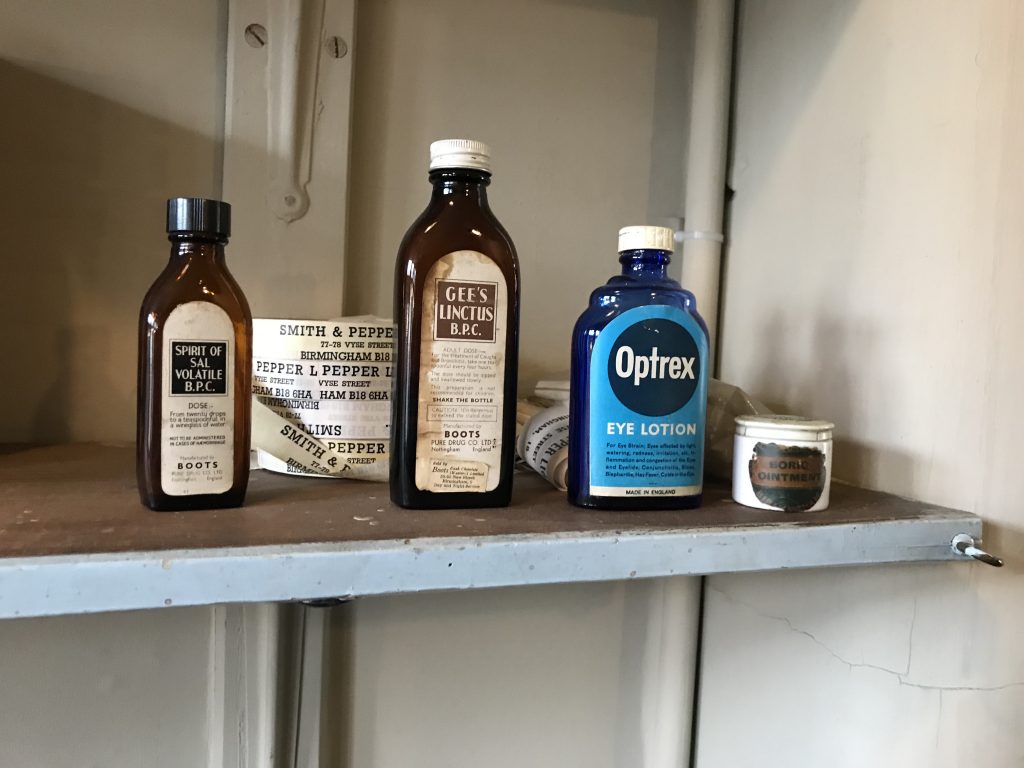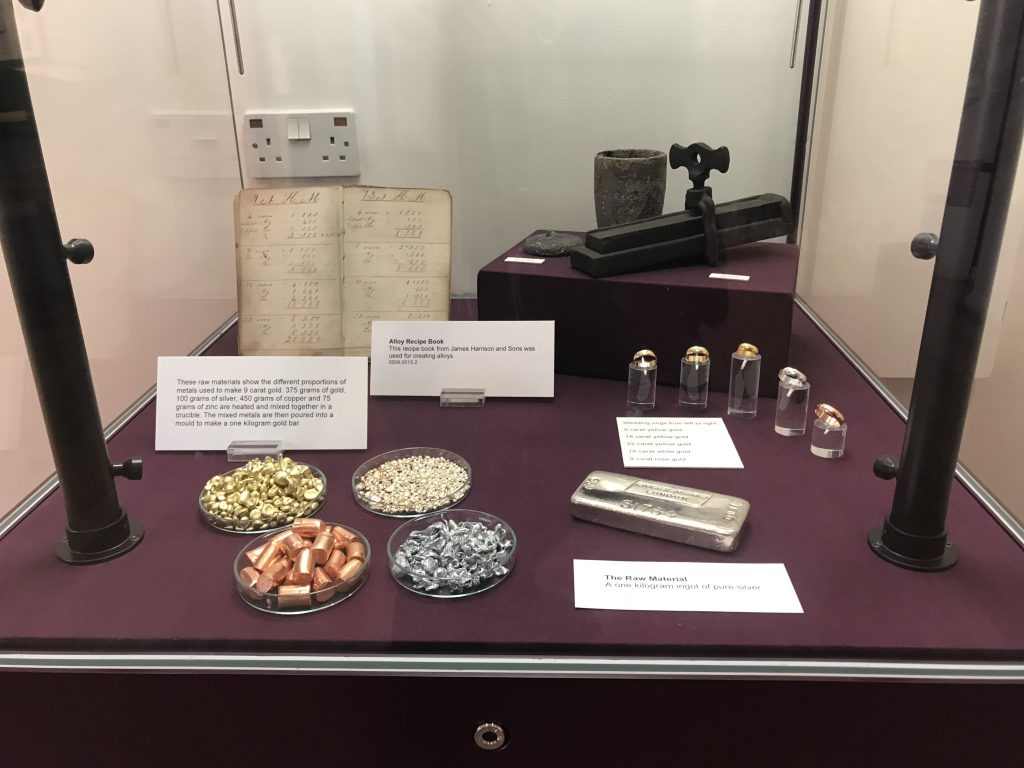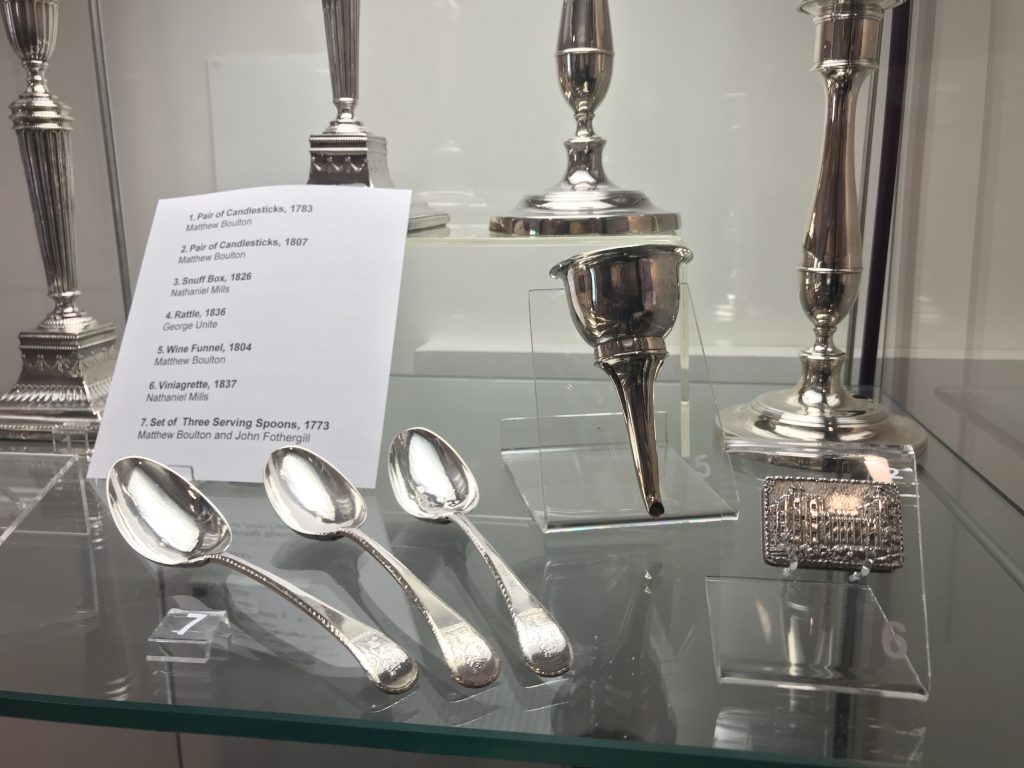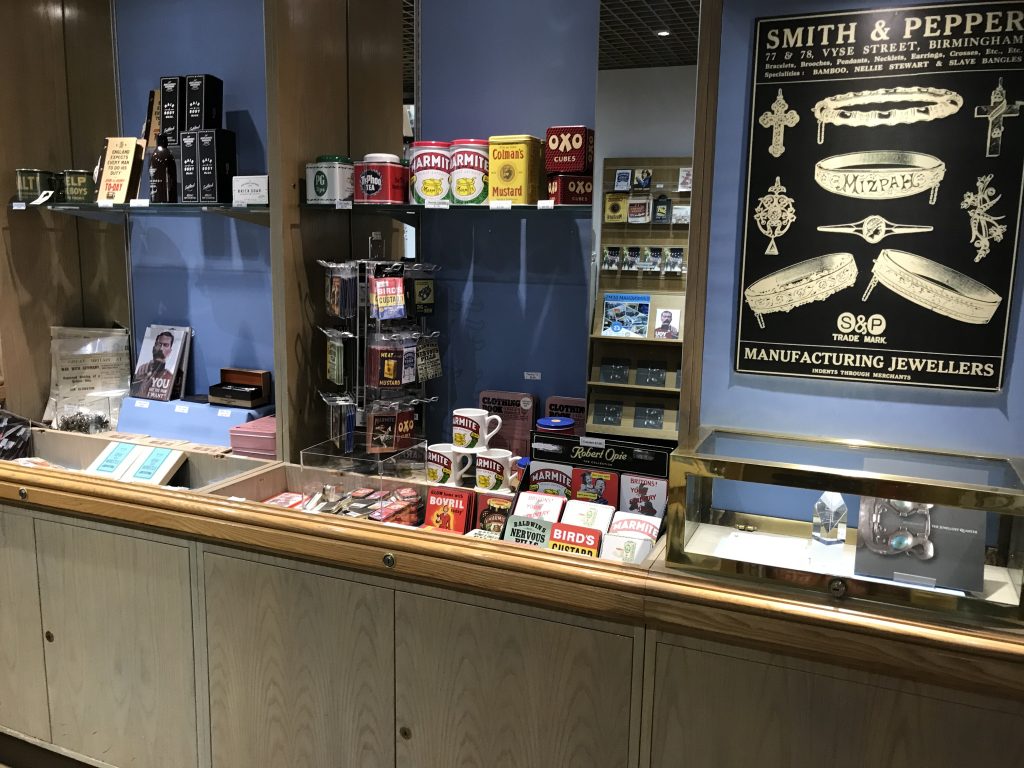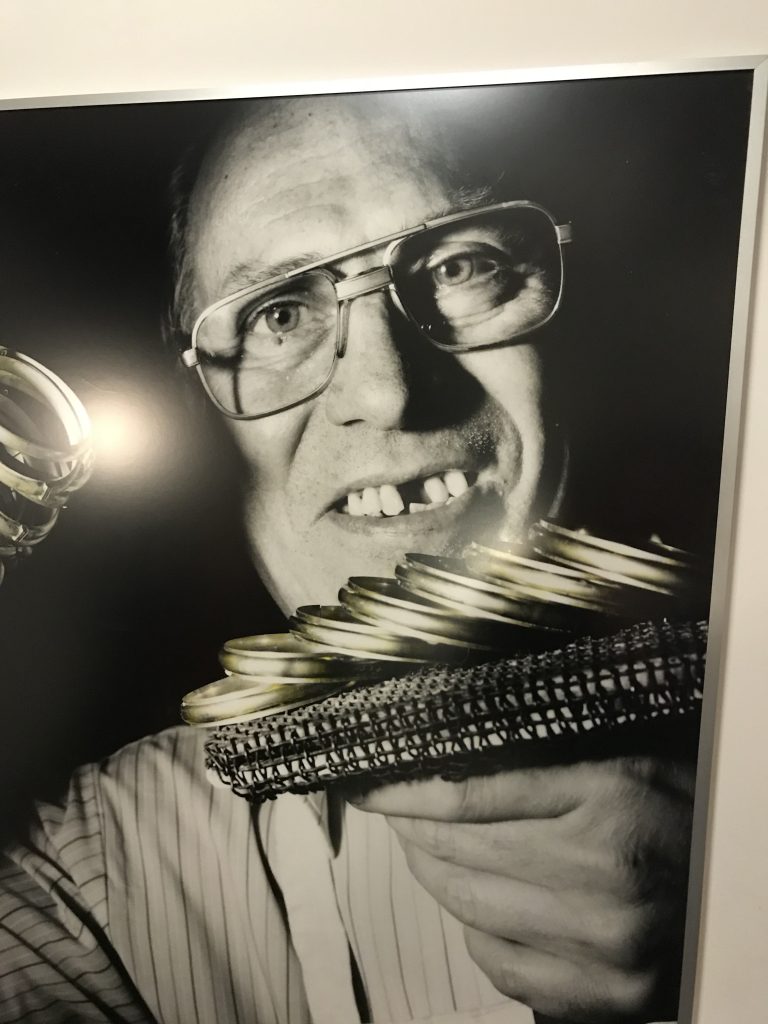 All in all, we'd describe our whole Birmingham experience as very British.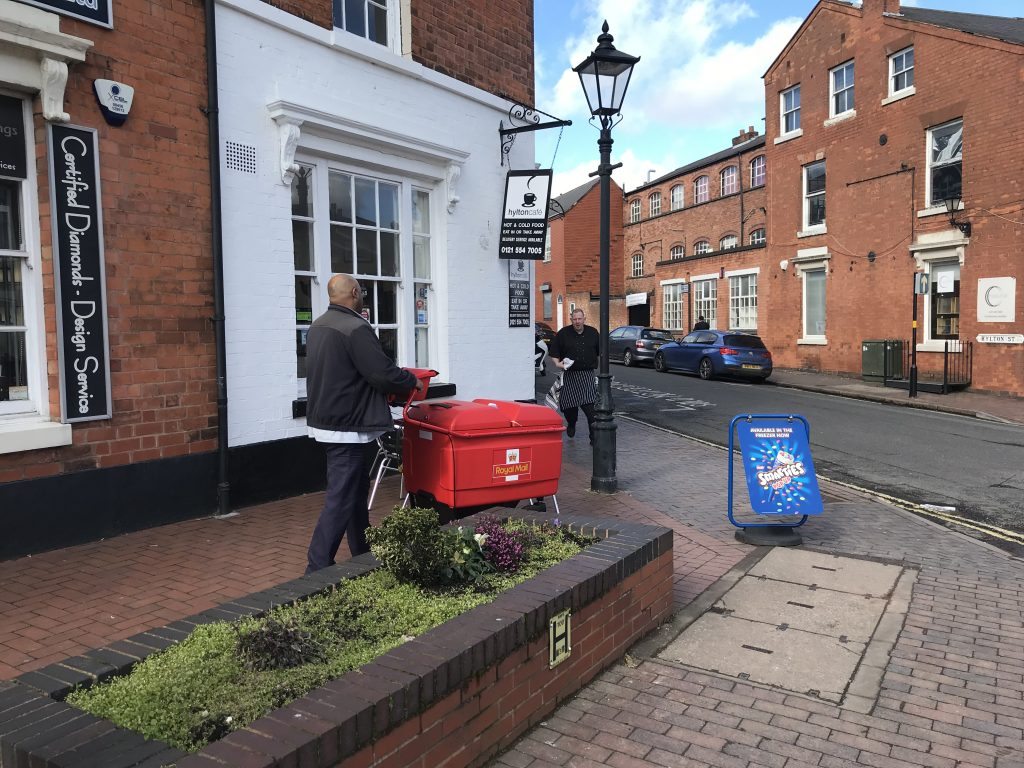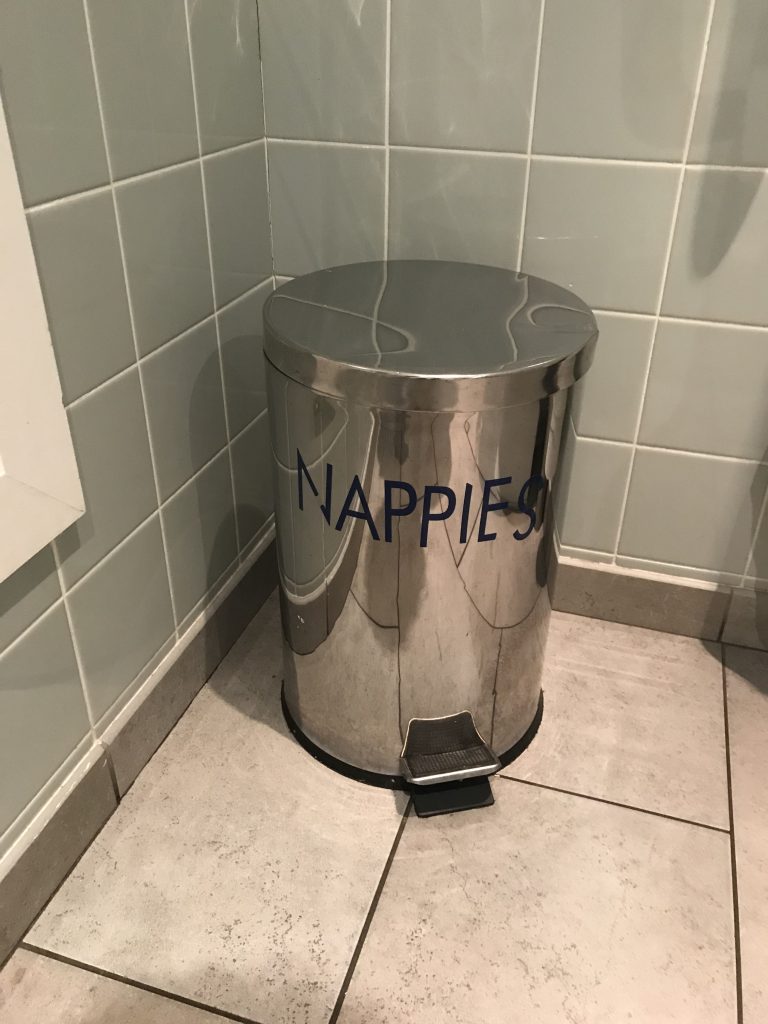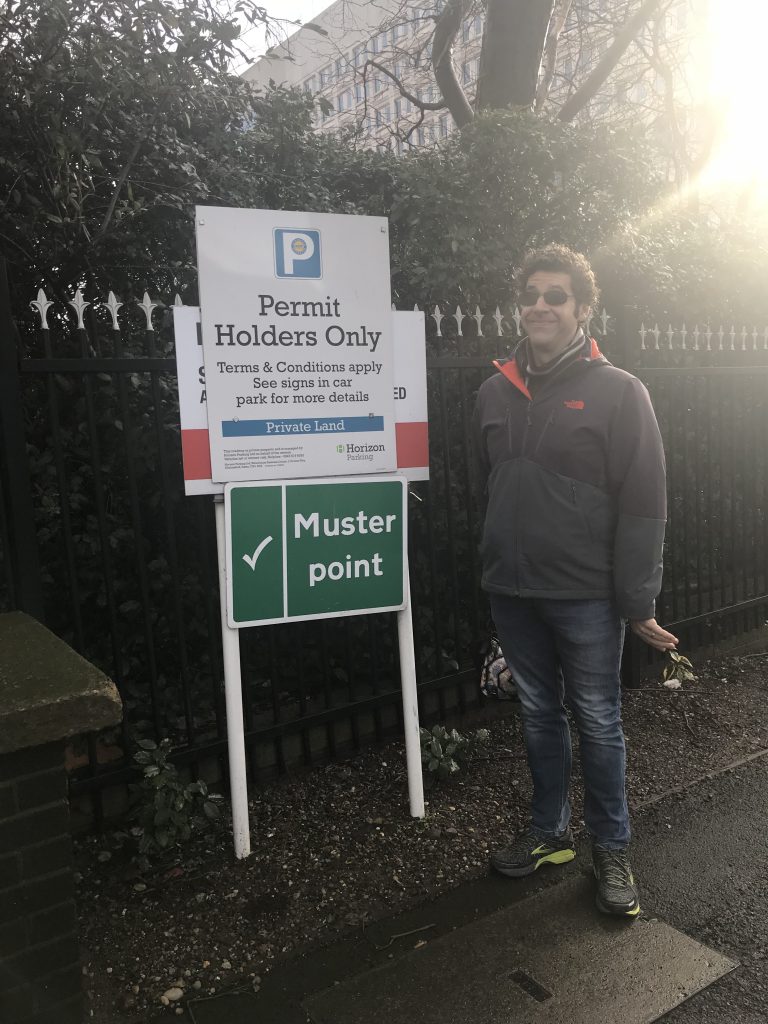 Although America and Britain share a language, we don't always express ourselves the same way. The British-isms we encountered were particularly fun.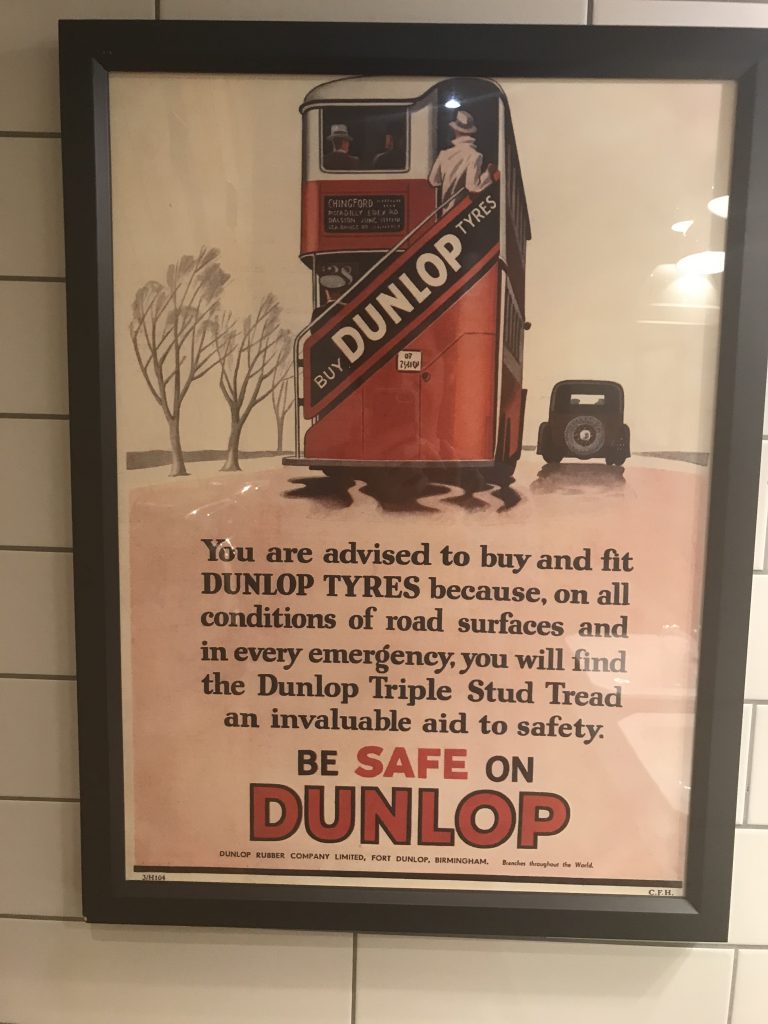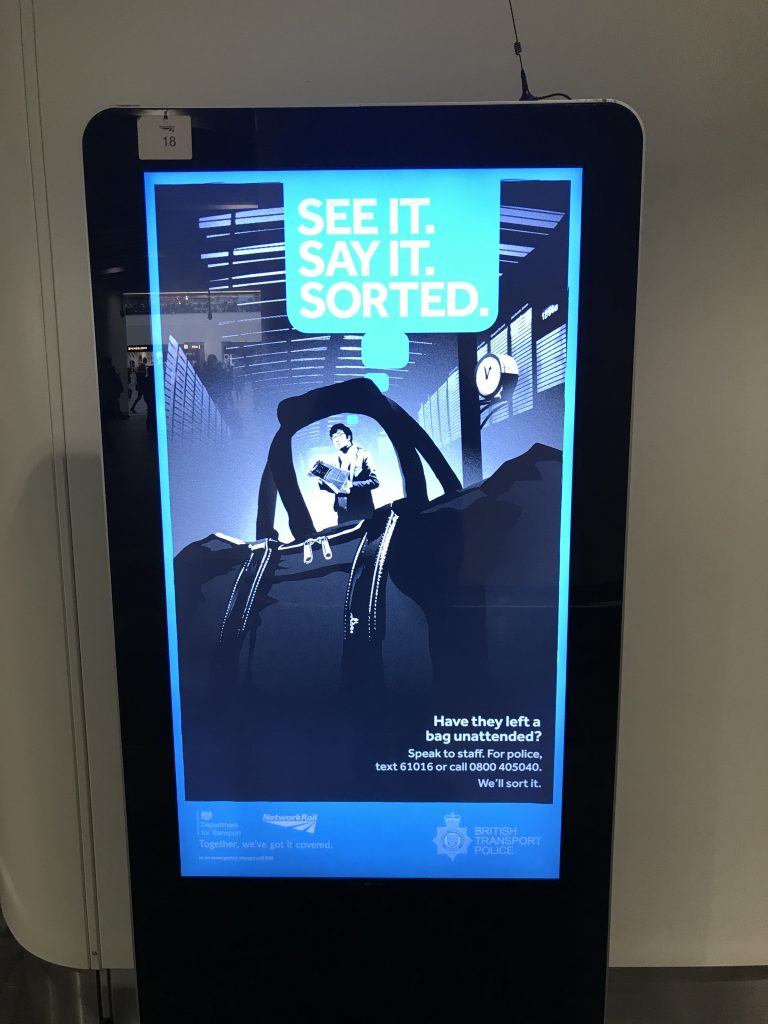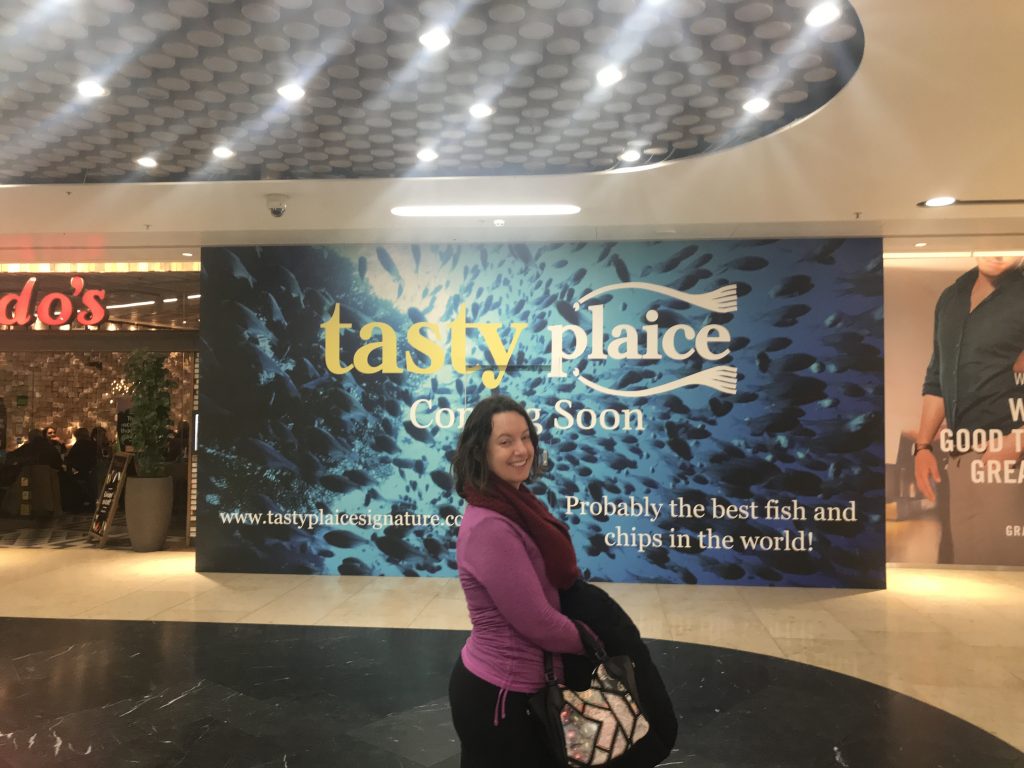 And passing through the city, Doer kept thinking all these places were advertising a public toilet, but they're actually just for rent.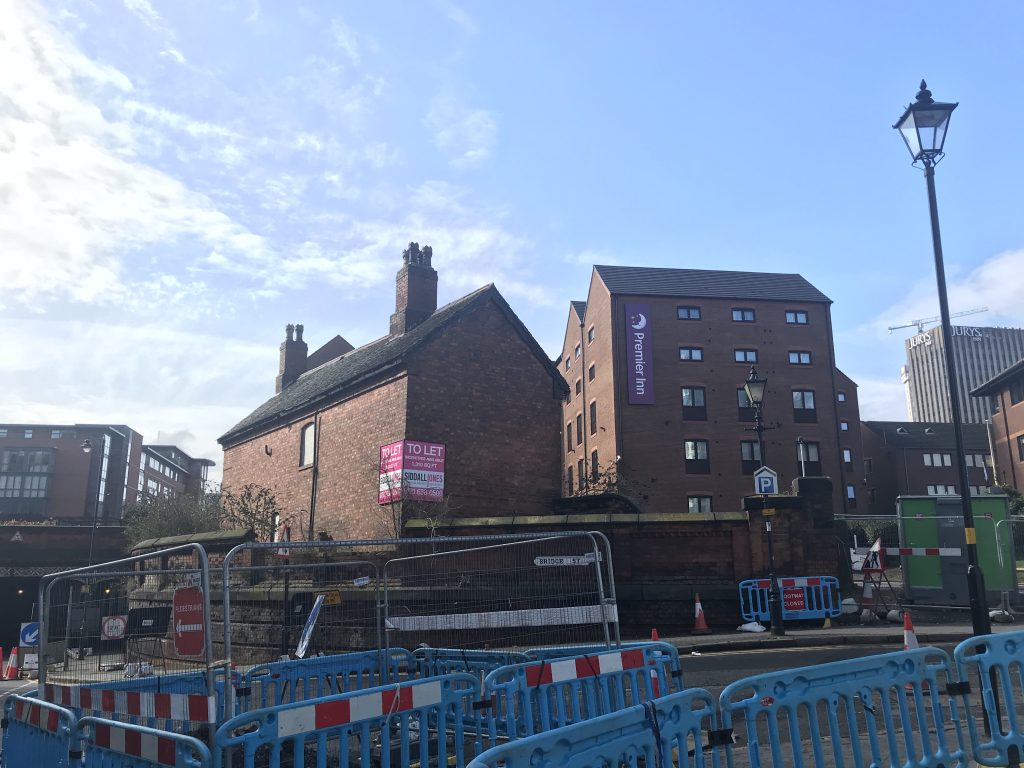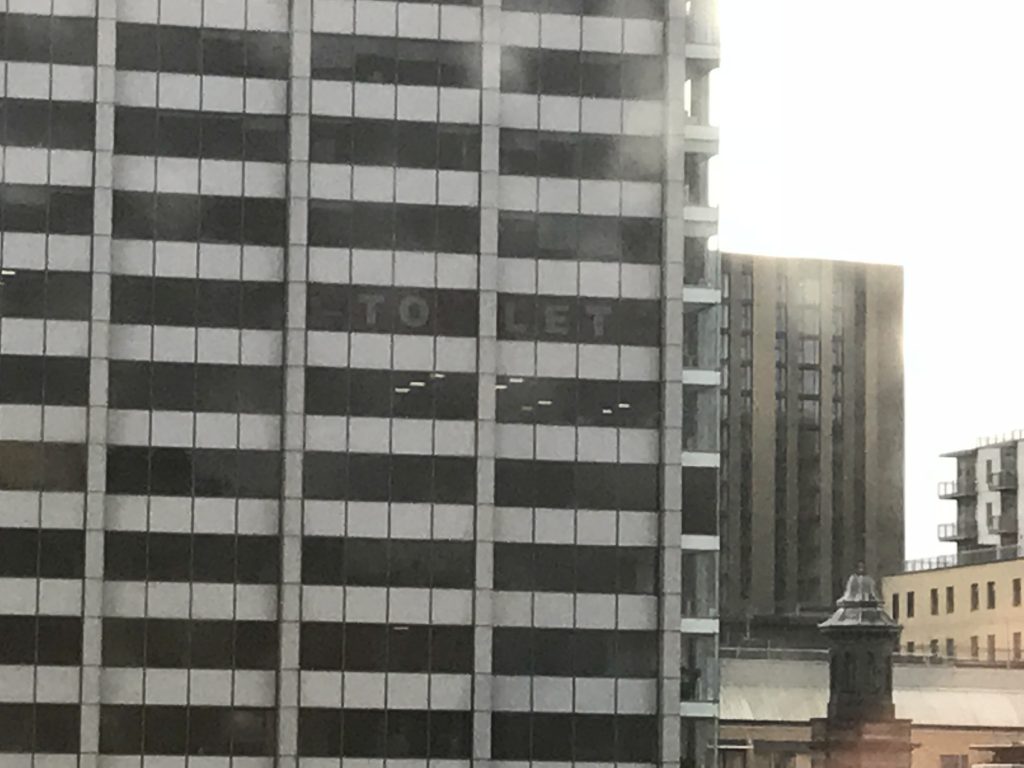 As we waited at the airport to return to Madrid, Doer fit in one last tea.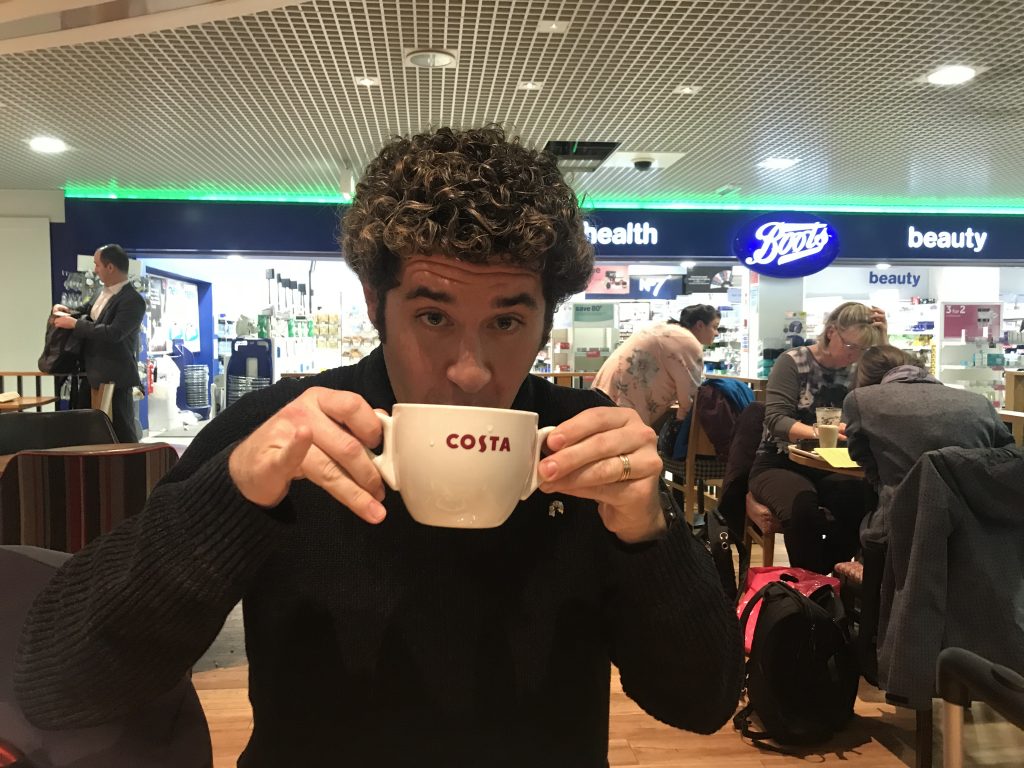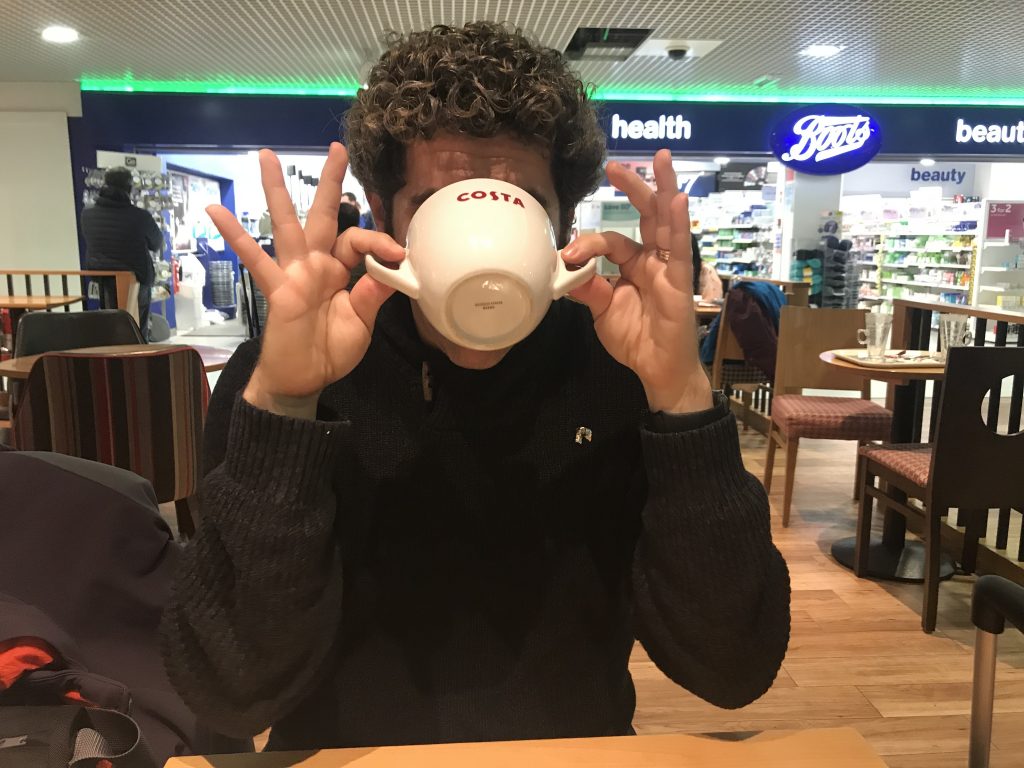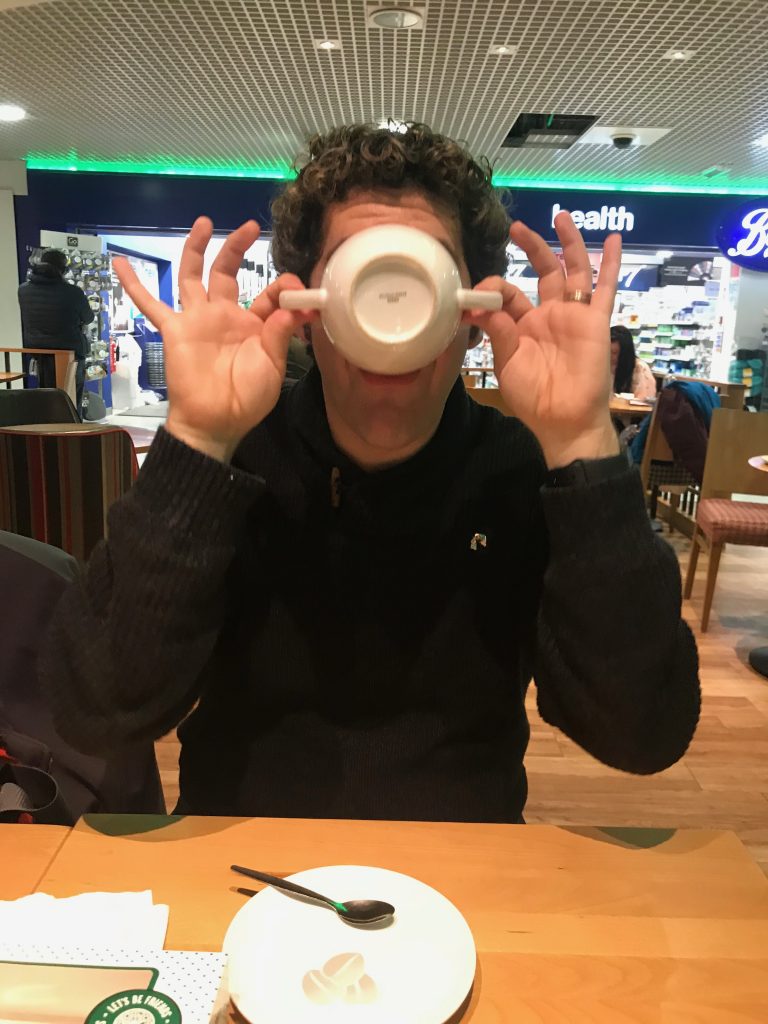 Cheerio!