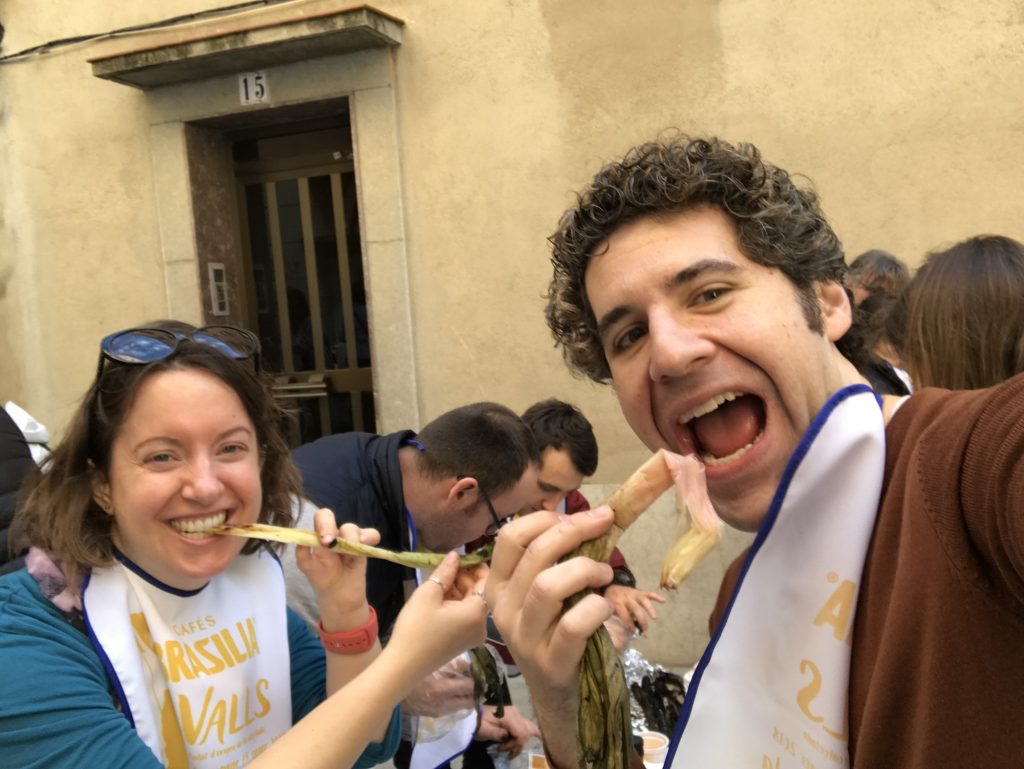 Late January, Dreamer was browsing her well-worn copy of Fodor's Spain travel guide, looking for a weekend destination for February. She looked up the Catalan city of Sitges, thinking it might be a fun destination for Carnival, and as she read a couple pages past that entry, a tiny paragraph about the nearby town of Valls caught her eye.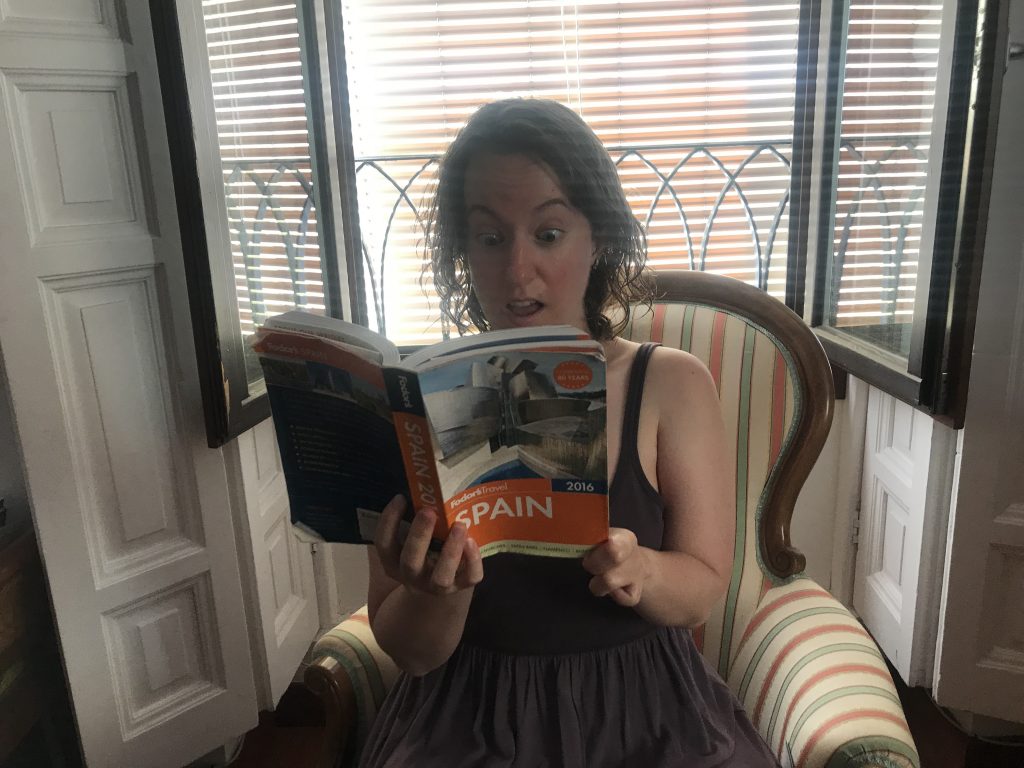 Three things immediately jumped out:
calçotada
castellers
and, most relevant, last Sunday of January.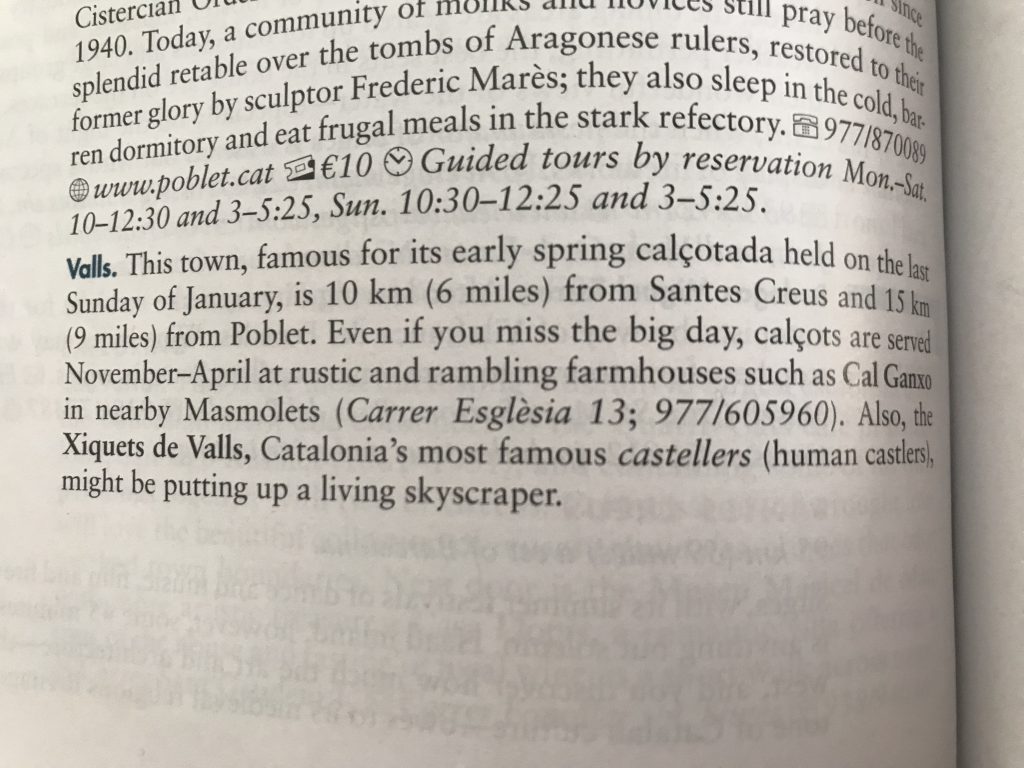 "Wait," she thought. "That's this Sunday!" It was Wednesday. But hey, we're used to doing things the Spanish way now, right? And we love eating onions.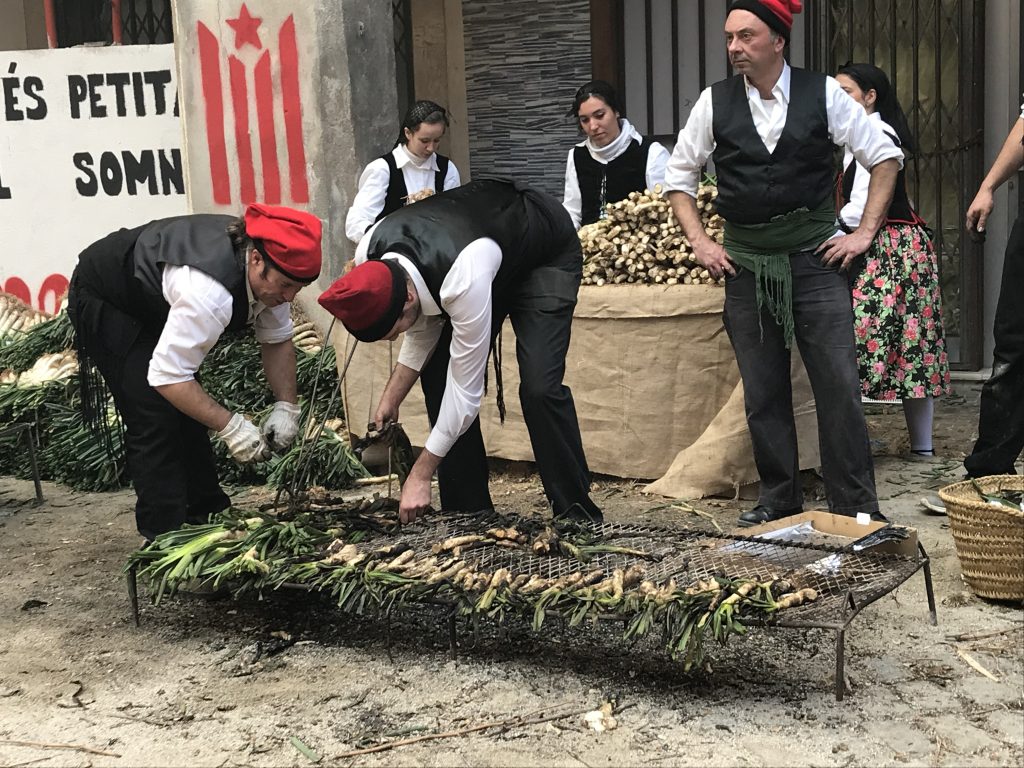 The dynamic duo, by now seasoned travel planners, sprung into action. Doer went to work booking train, hotel, and car rentals, while Dreamer put together a map and travel itinerary. When we arrived, the entire town was festive, from the murals to the window displays.
We already had experienced a calçotada the year before, with our friends in Vila-Real, and Dreamer had been longing to see castellers – Catalan human towers – in action.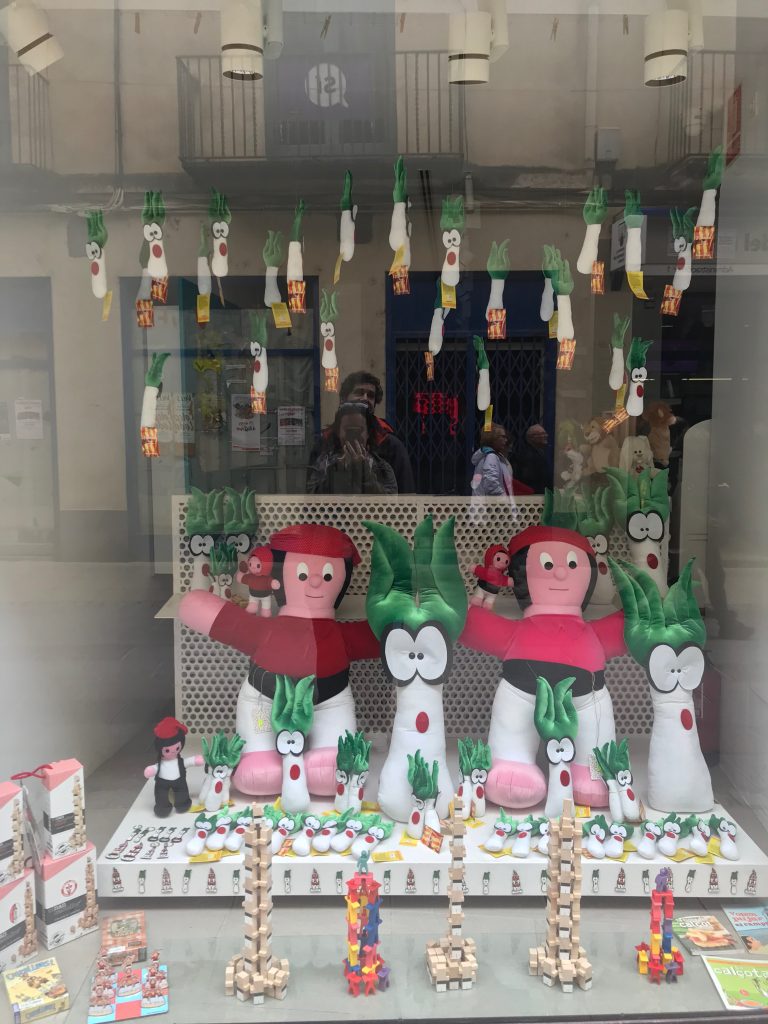 It was a little like a county fair, with the different producers proudly displaying their calçots.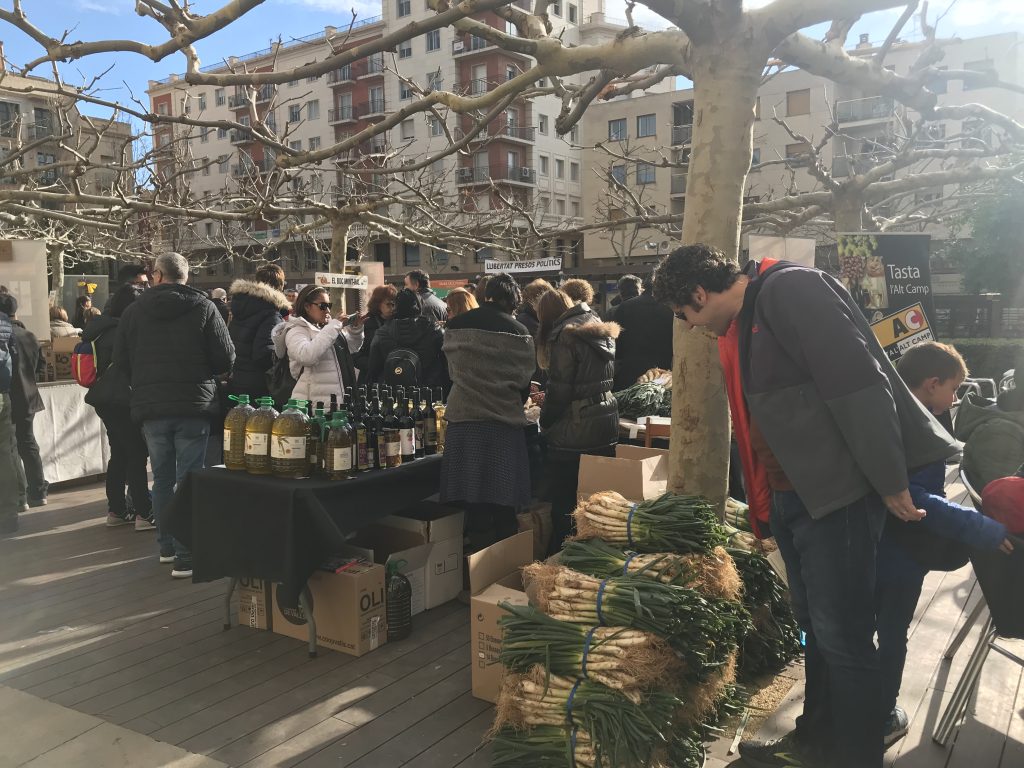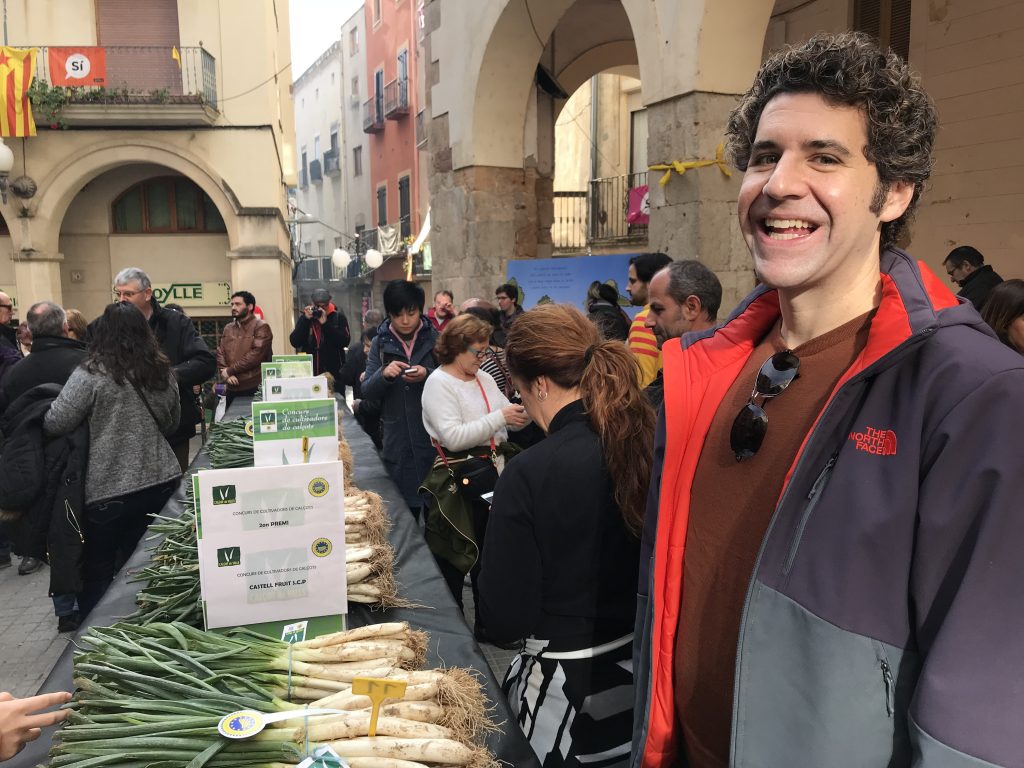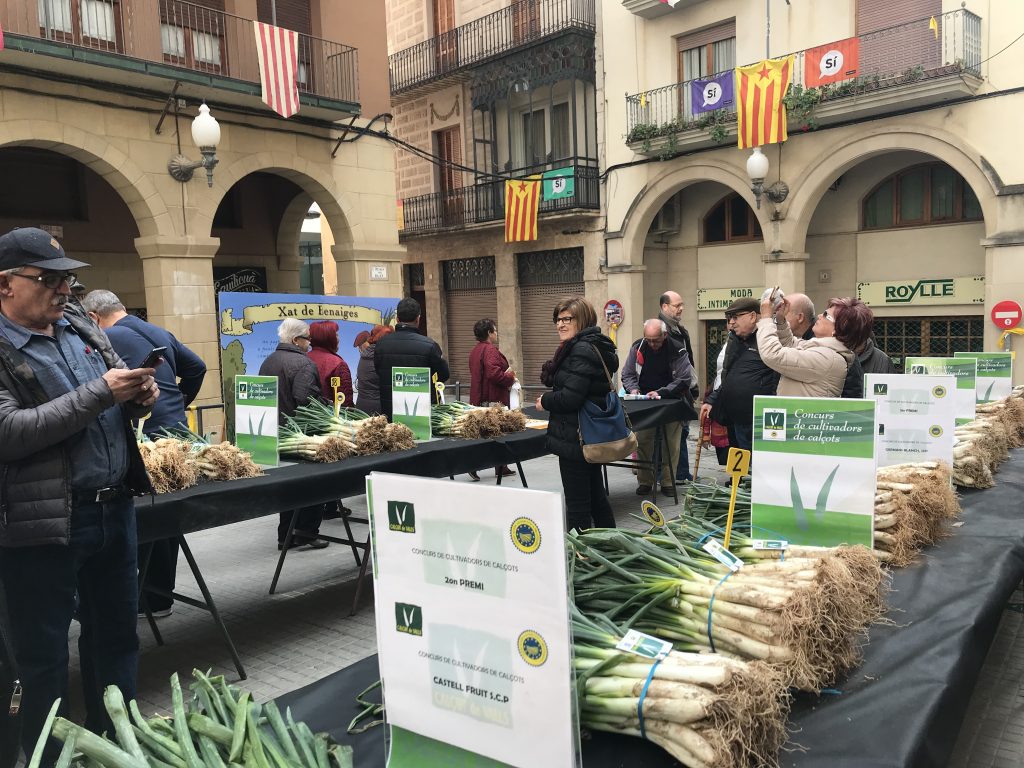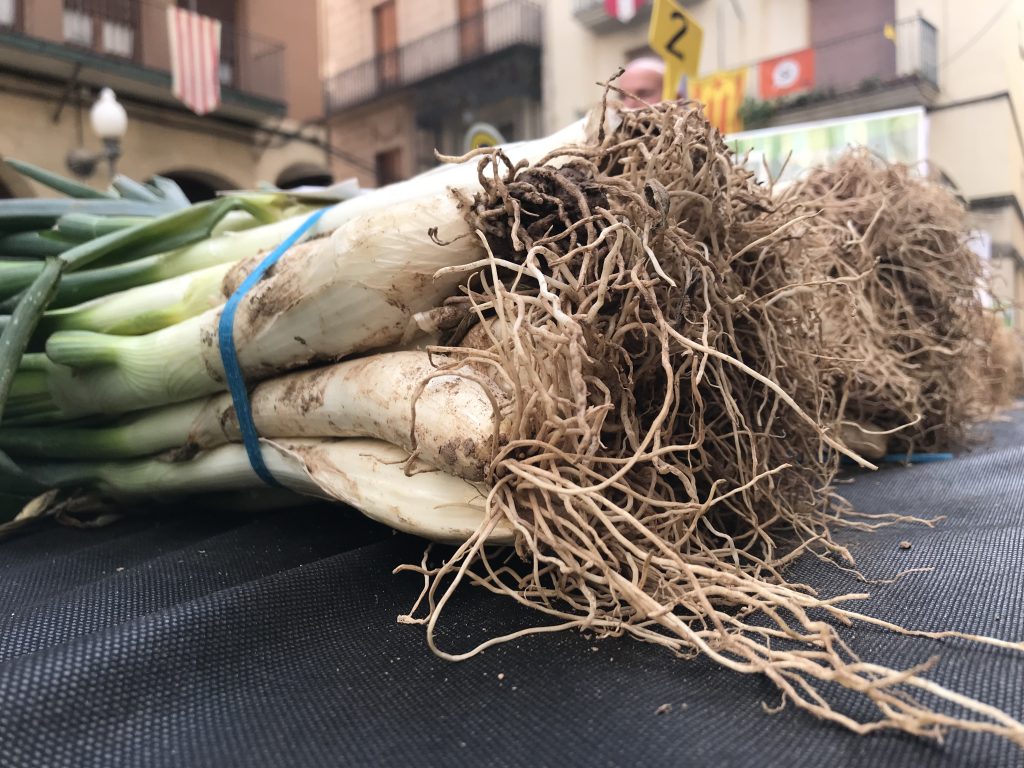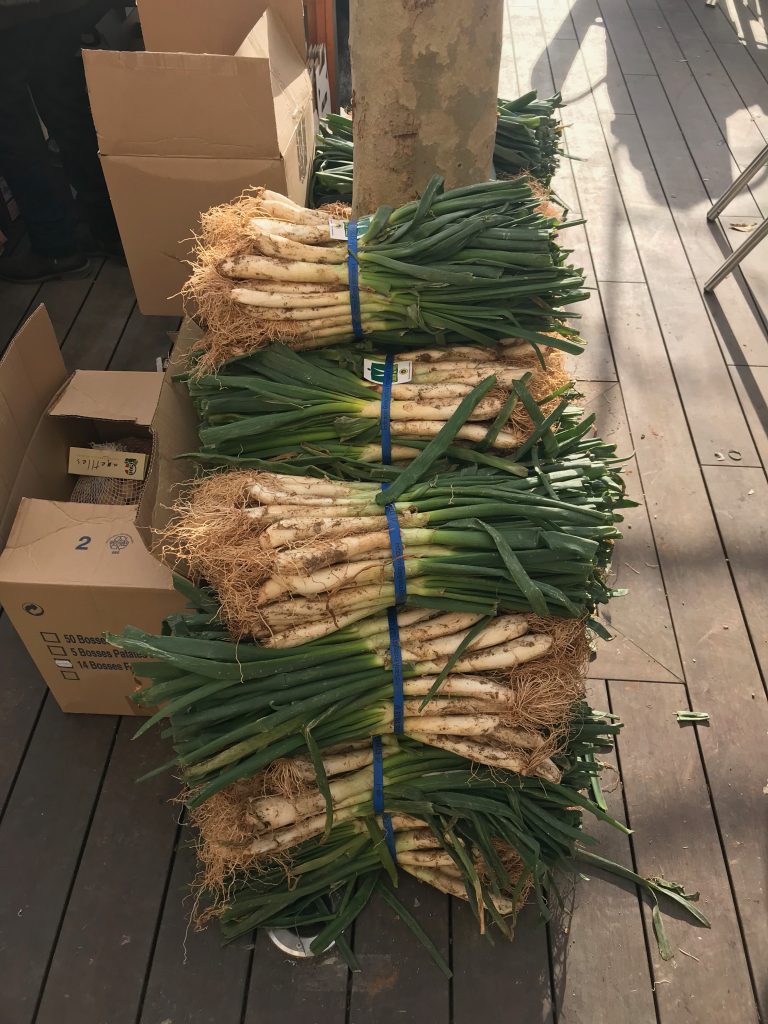 They were offering samples of home-made romescu, the official dip of any respectable calçotada.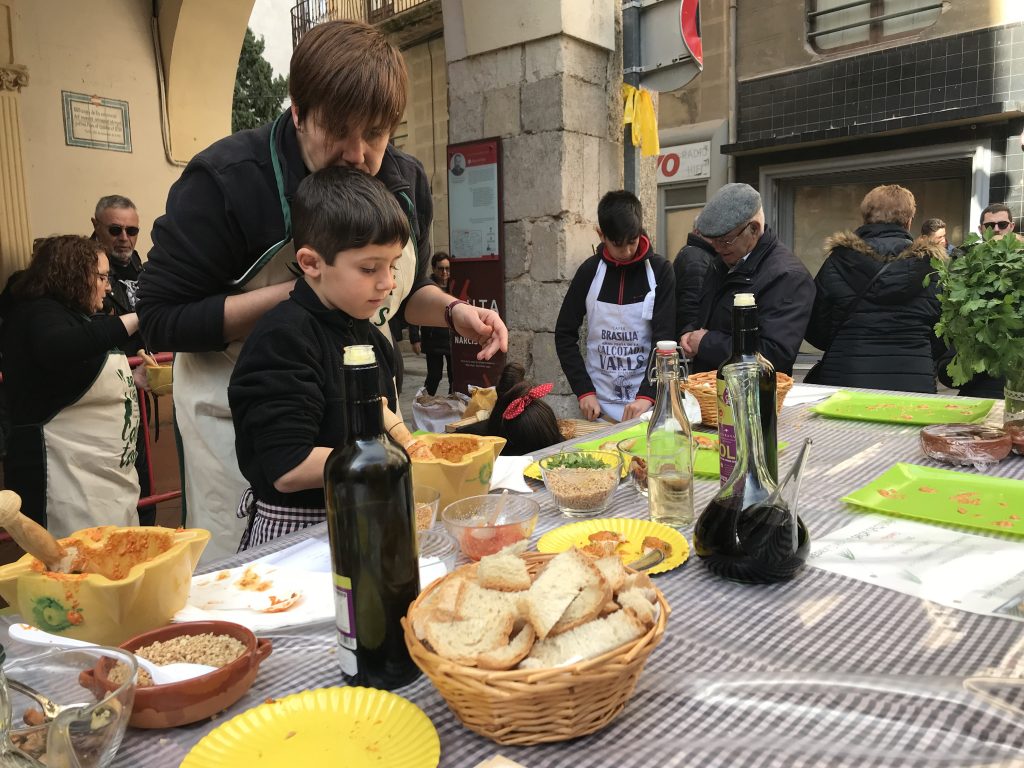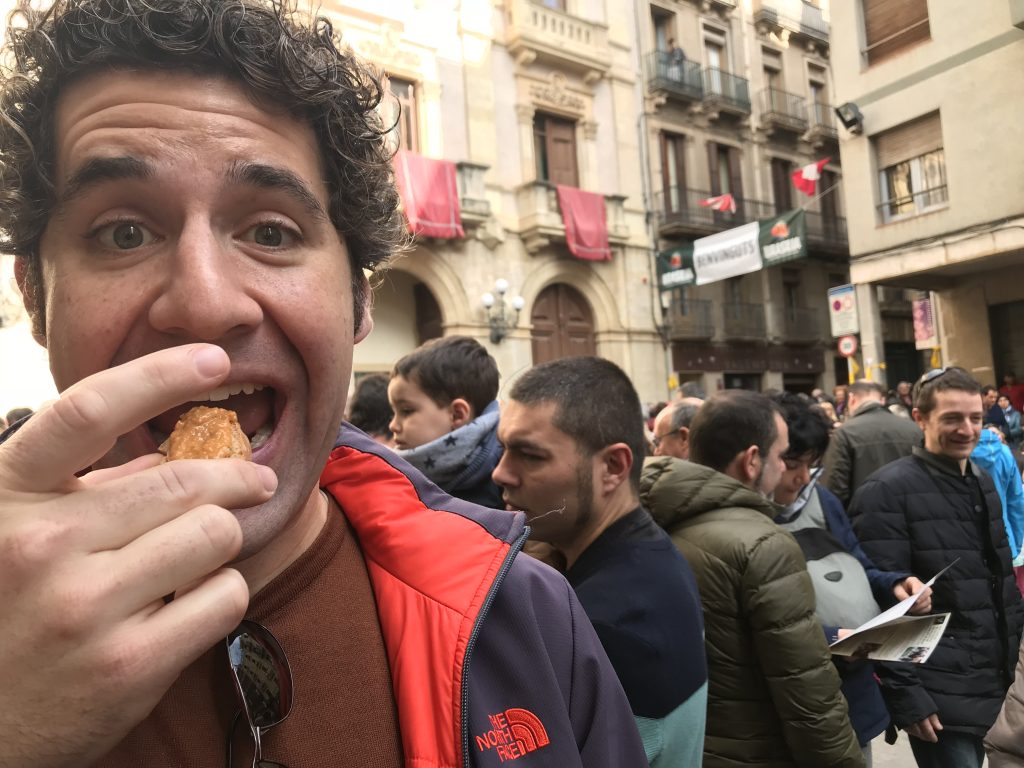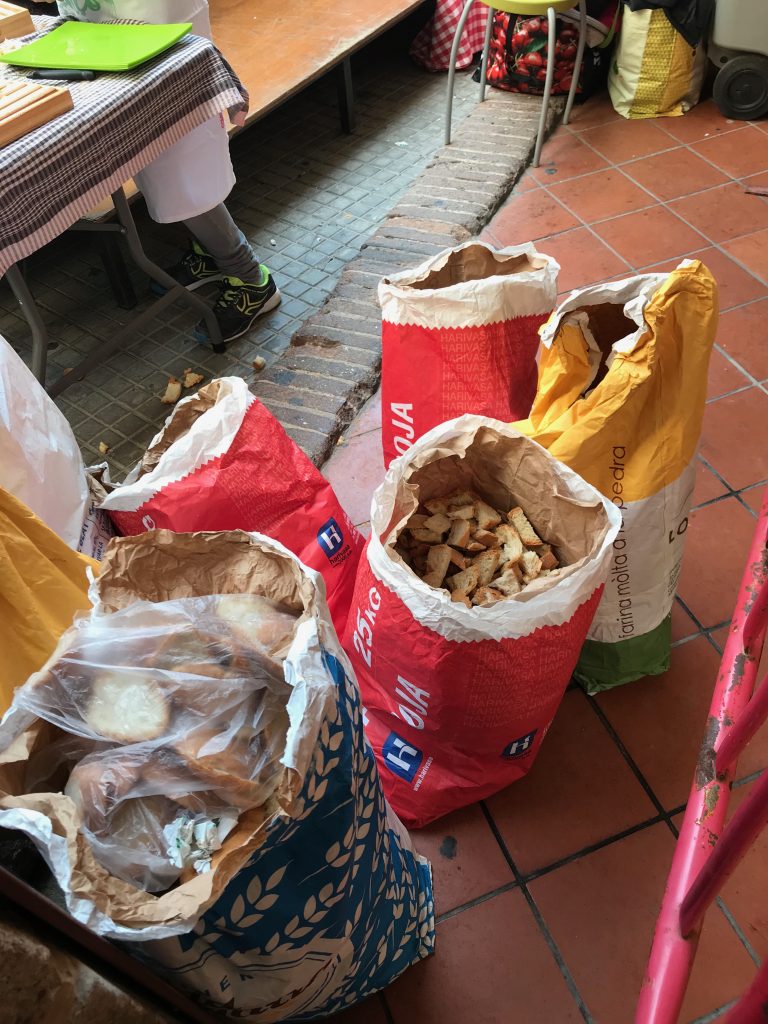 Starting to get hungry, we went in search of traditionally dressed citizens preparing the delicacy over open orange wood fires.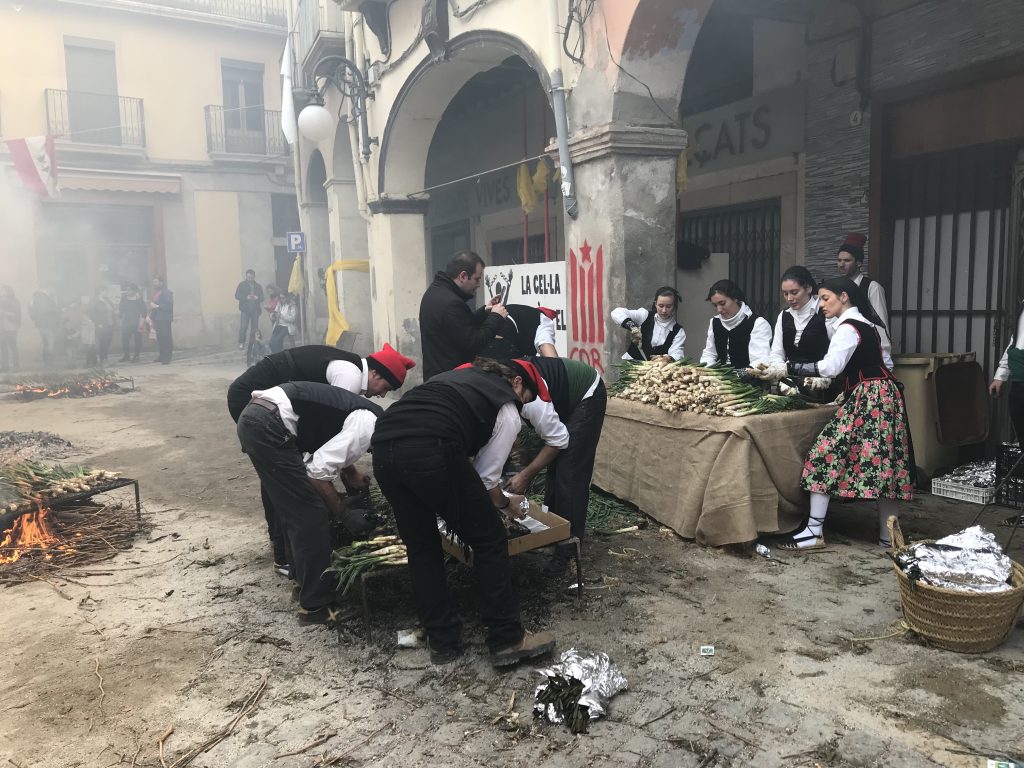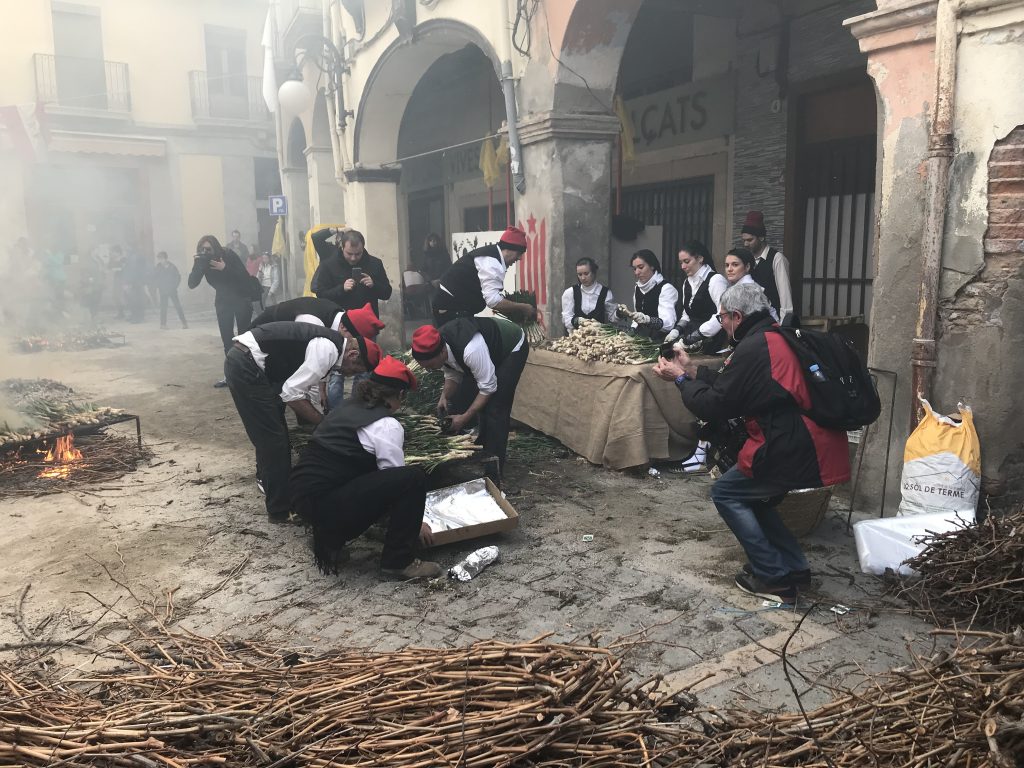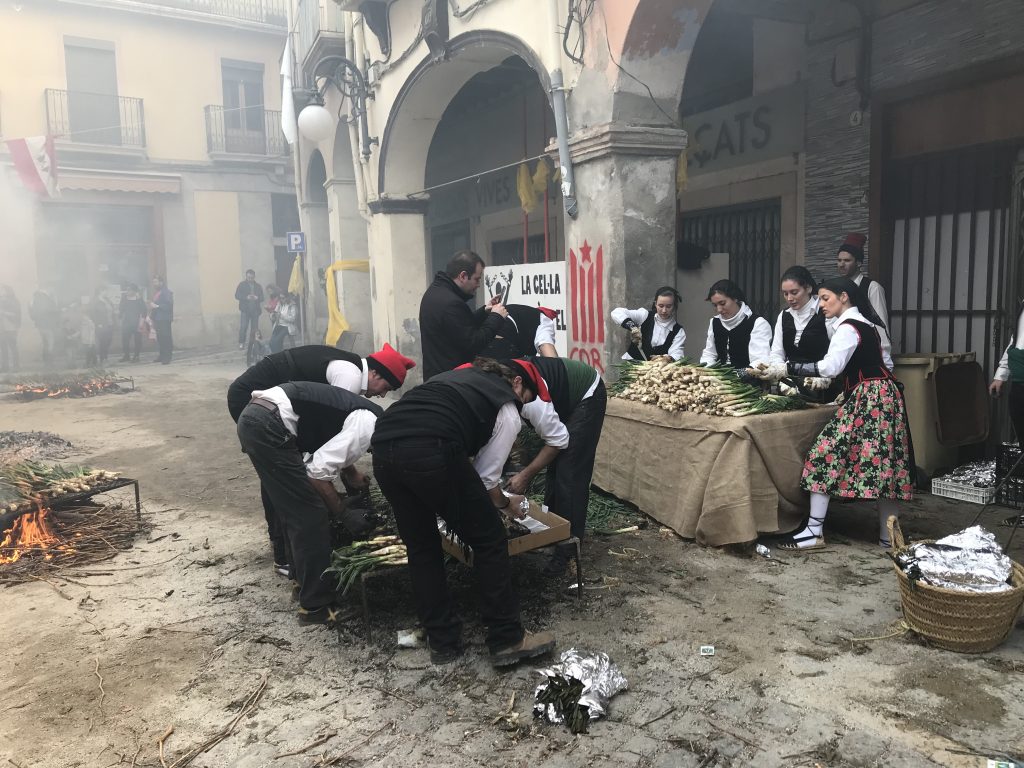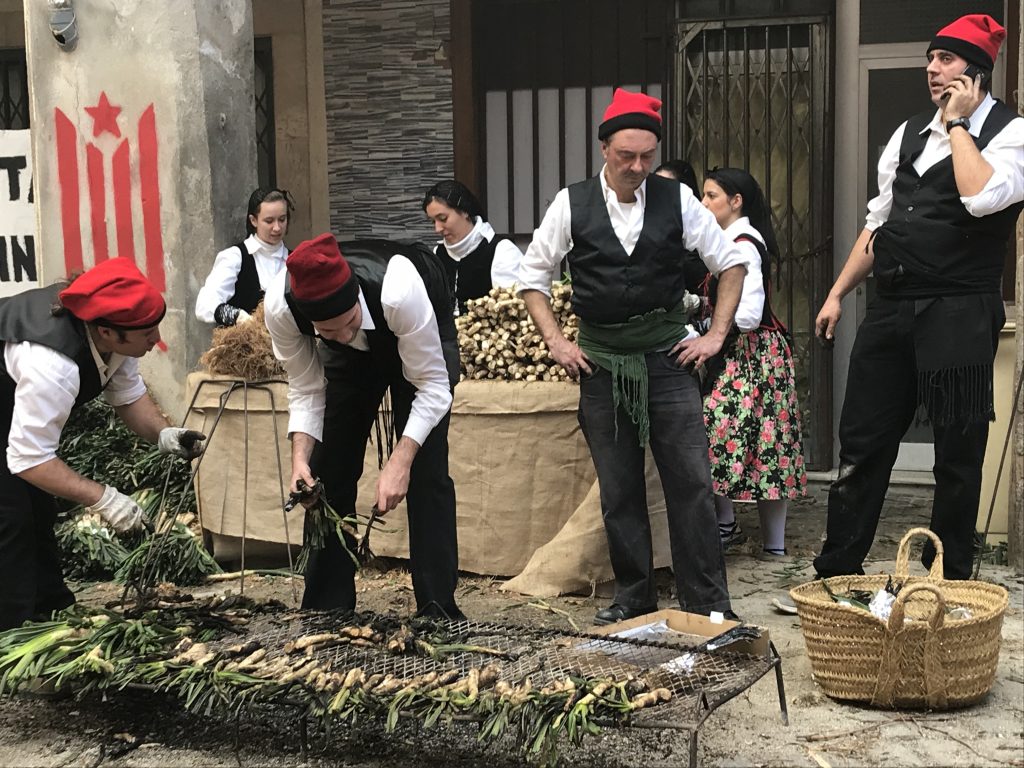 It was very smoky at times, so we couldn't stand to stay long in the cooking area.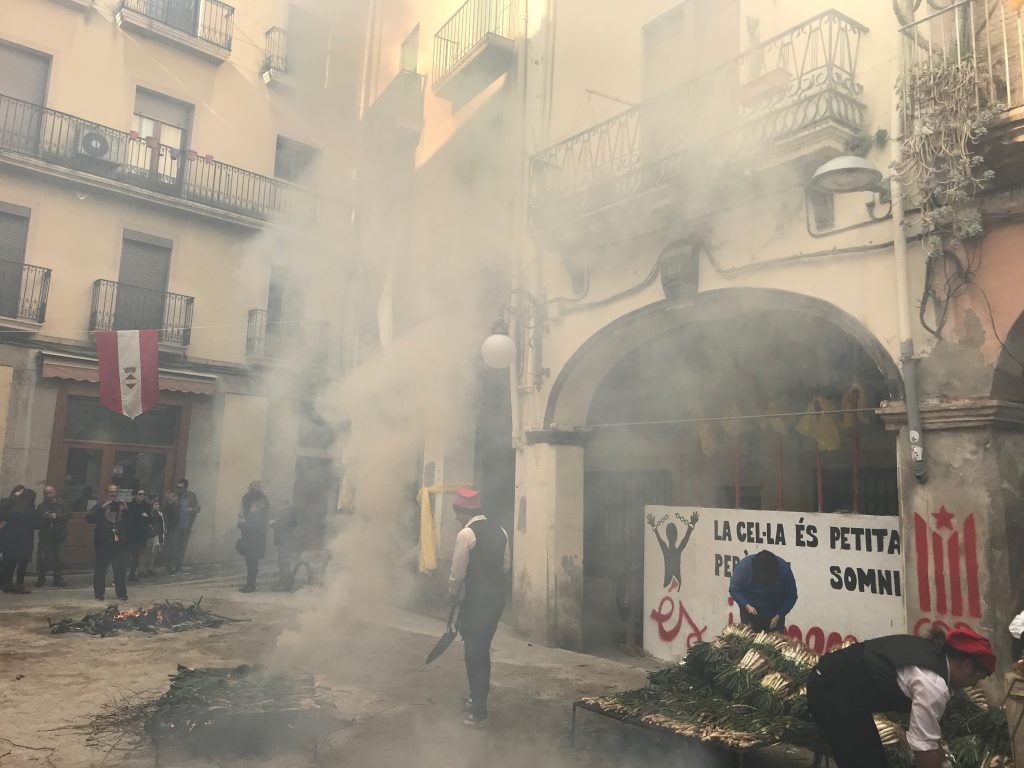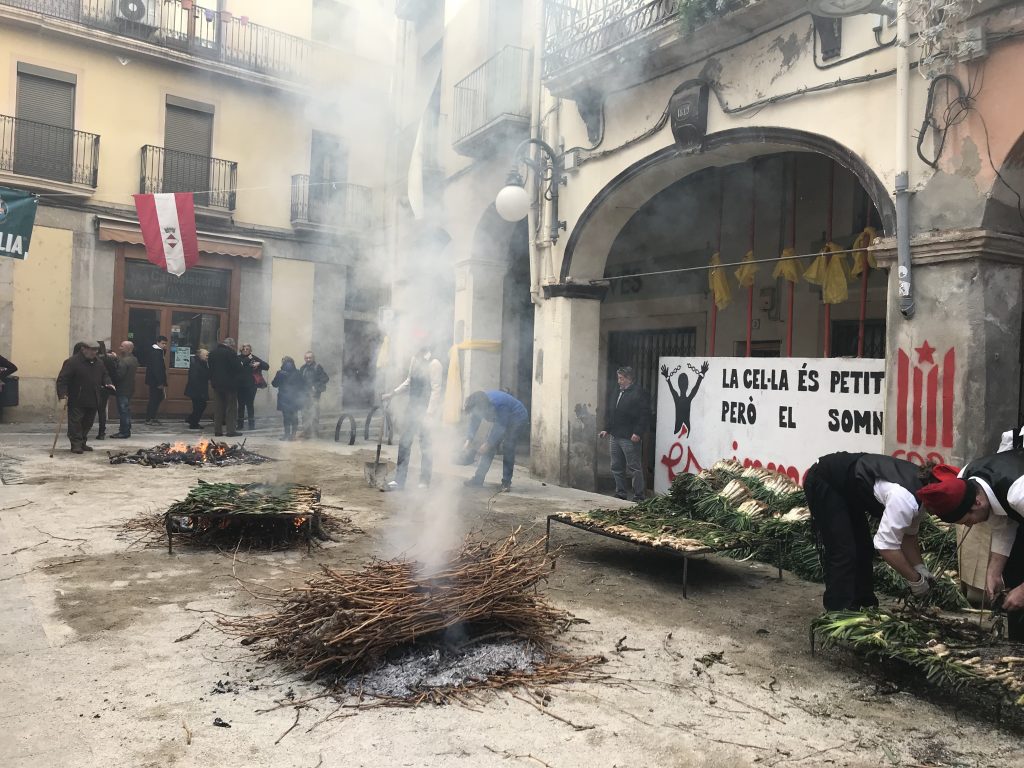 In addition to the calçots, it's traditional to prepare sausages over the same smoldering coals used to cook the first course.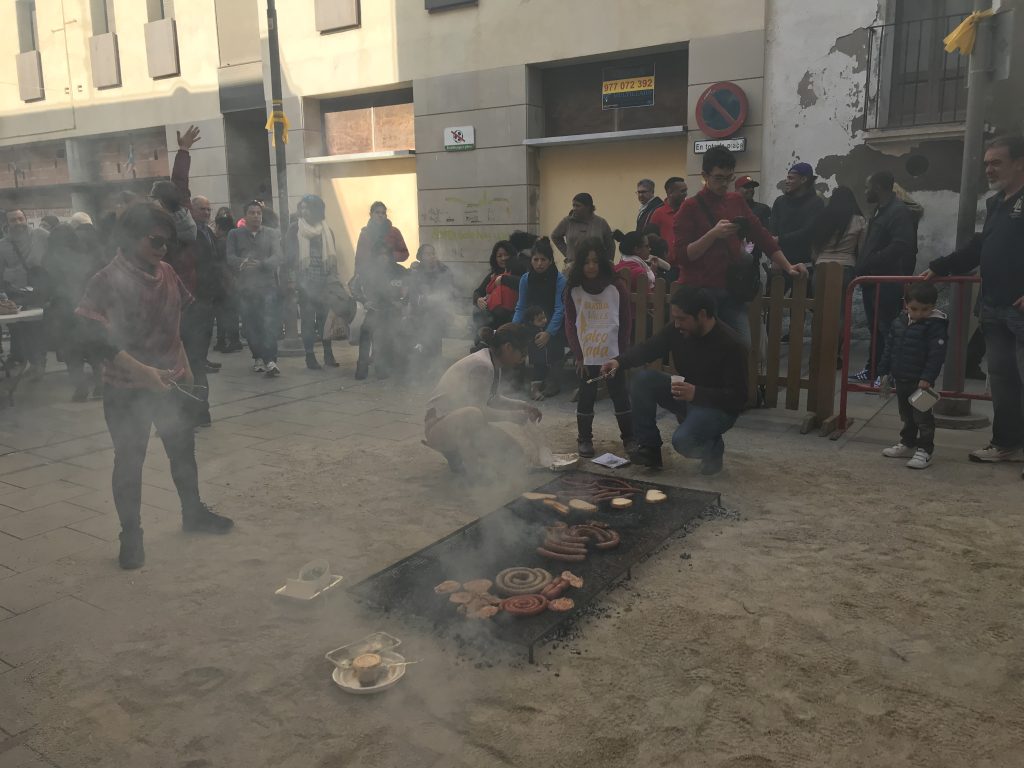 We found an alley with tables set up for people to eat.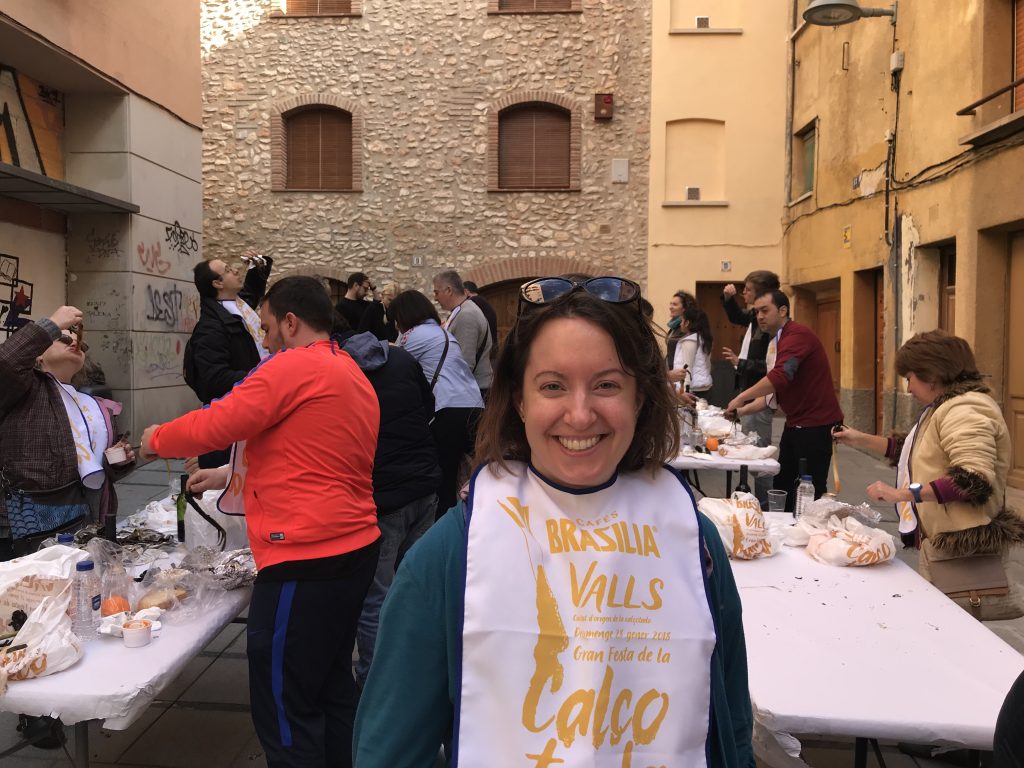 Doer remembered how to eat them from last time.
Dreamer still had some difficulty, but she appreciated the experience nonetheless.
It was very tasty, but we couldn't eat as much as the people who participated in the calçot eating contest.
During the contest, some local castellers went to work building their castells, or human towers. Check out how they just appear out of nowhere in the crowd.
And of course, this being Catalunya, the cries for independence soon followed.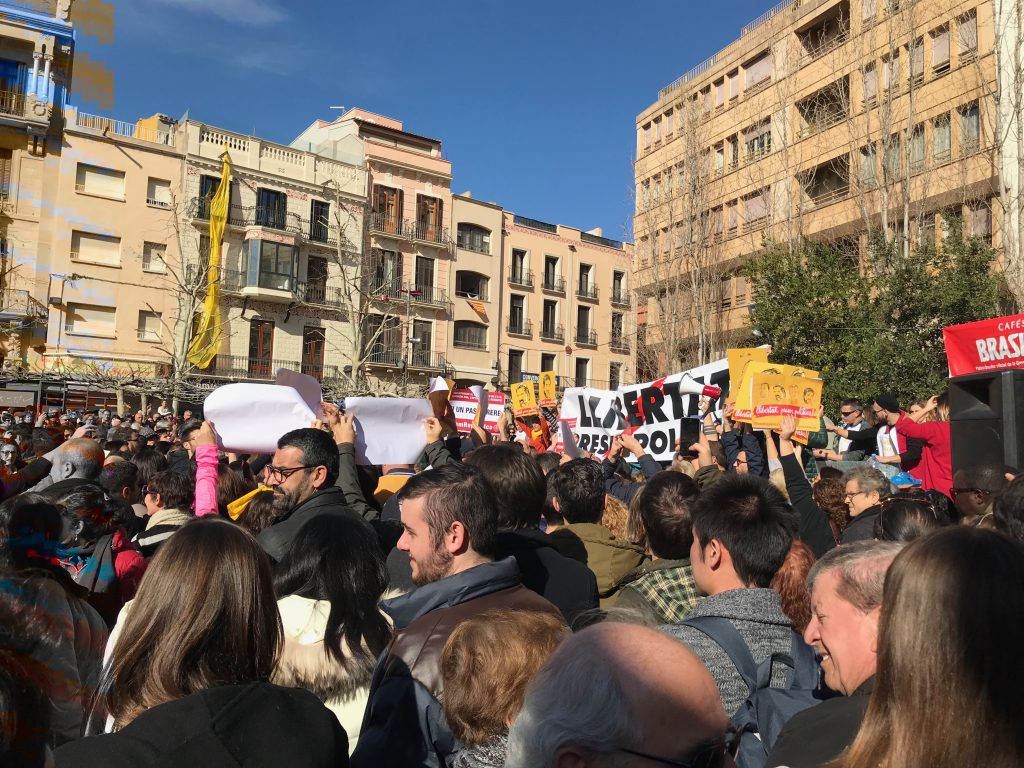 But back to that eating contest, which was going on during this entertainment. The winner ate 302 calçots, or something like 11 lbs (5 kg and some change)! Just look at all that media attention.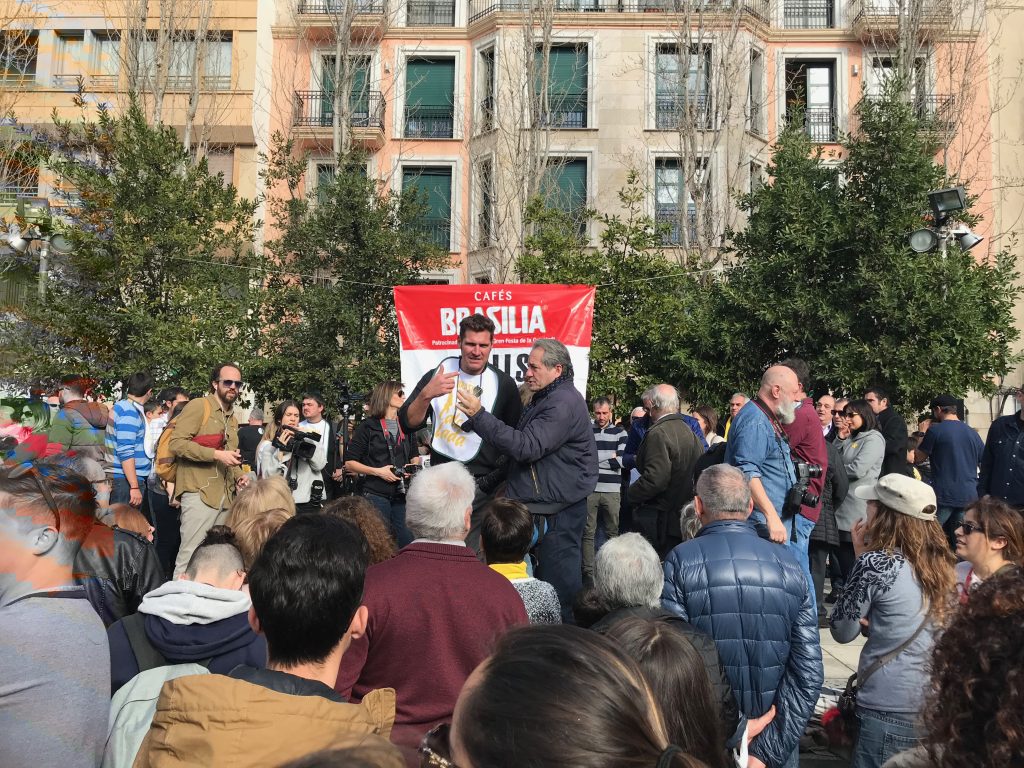 Some may say the calçot displays, the traditional food preparation, the eating contest, and the human towers were enough – but we've just scratched the surface!
It wouldn't be a Catalan celebration without some traditional dance and music! Did someone say parades and traditional dances?
Of course, it also wouldn't be a Catalan celebration without gigantes, or giants. While we were used to human figures, an inanimate object gigante was a first for us!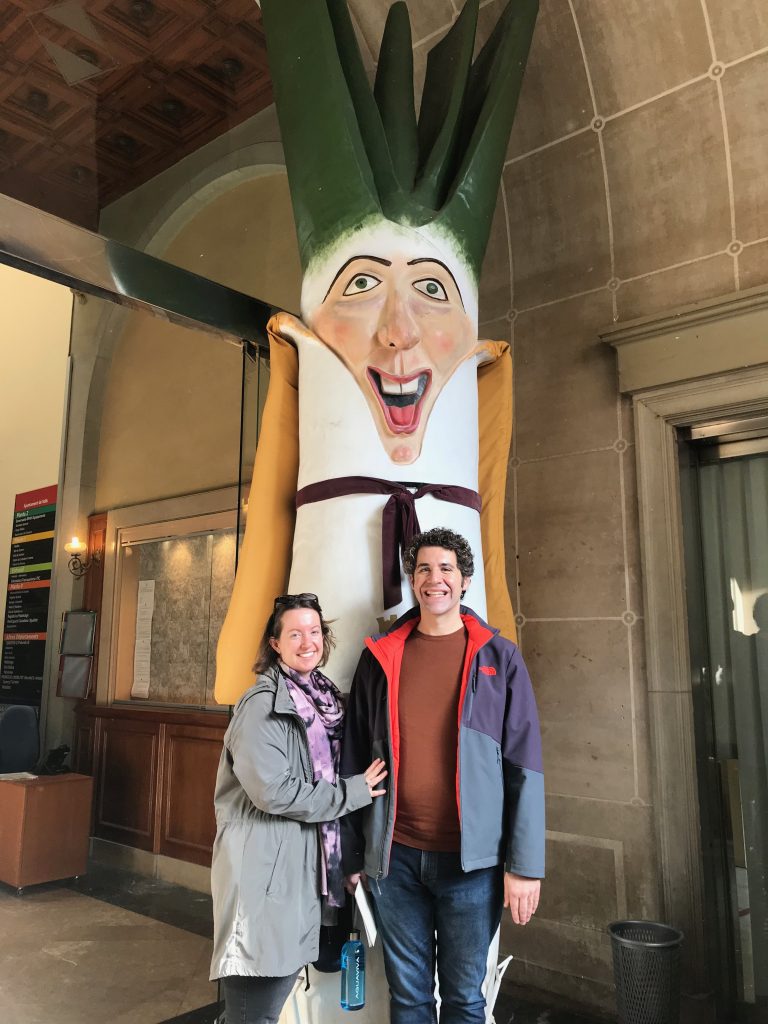 He was even anatomically correct, so to speak!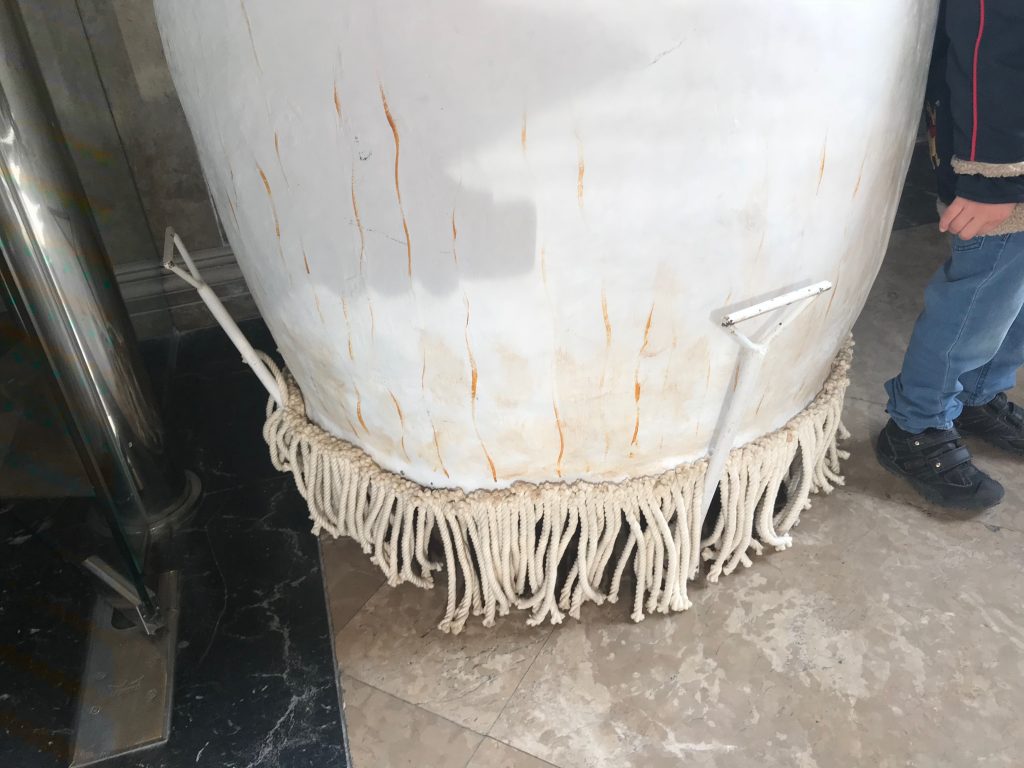 The dancing peasants were holding calçots and romescu. Because of course they were.
Not sure what the horse was for, but we enjoyed it!
Later we had more snacks: boxed wine (a very tasty Catalan cava) and more calçots in flatbread form.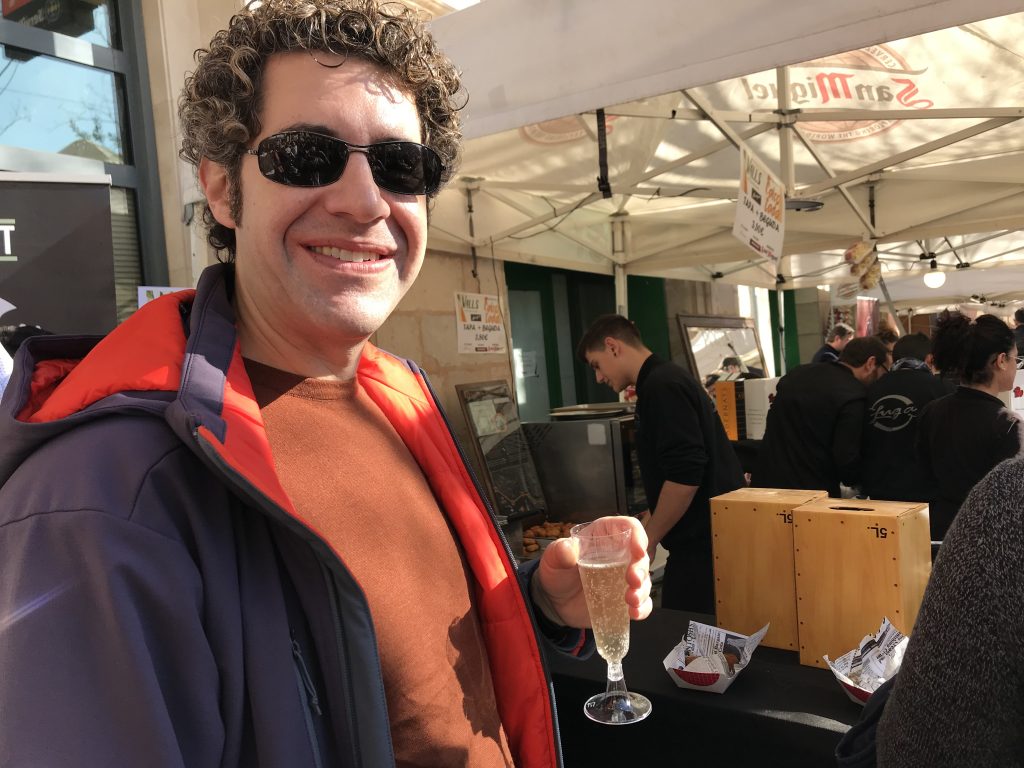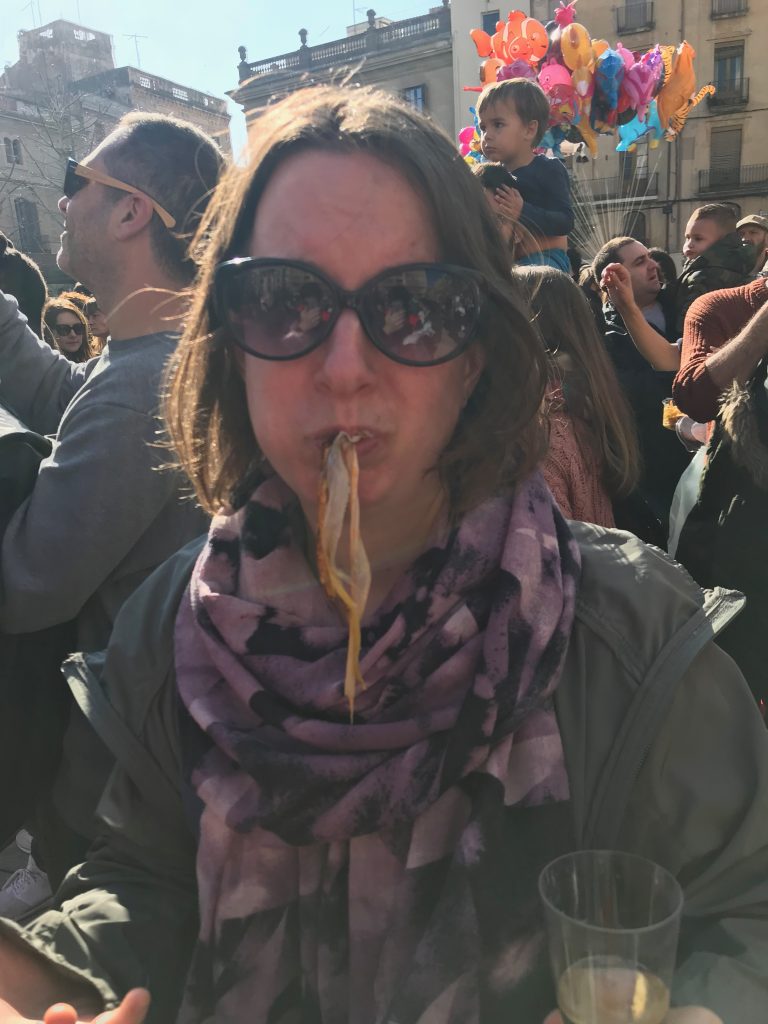 We found the town's miniature version of itself (a Belén, or nativity scene), complete with calçot farmers.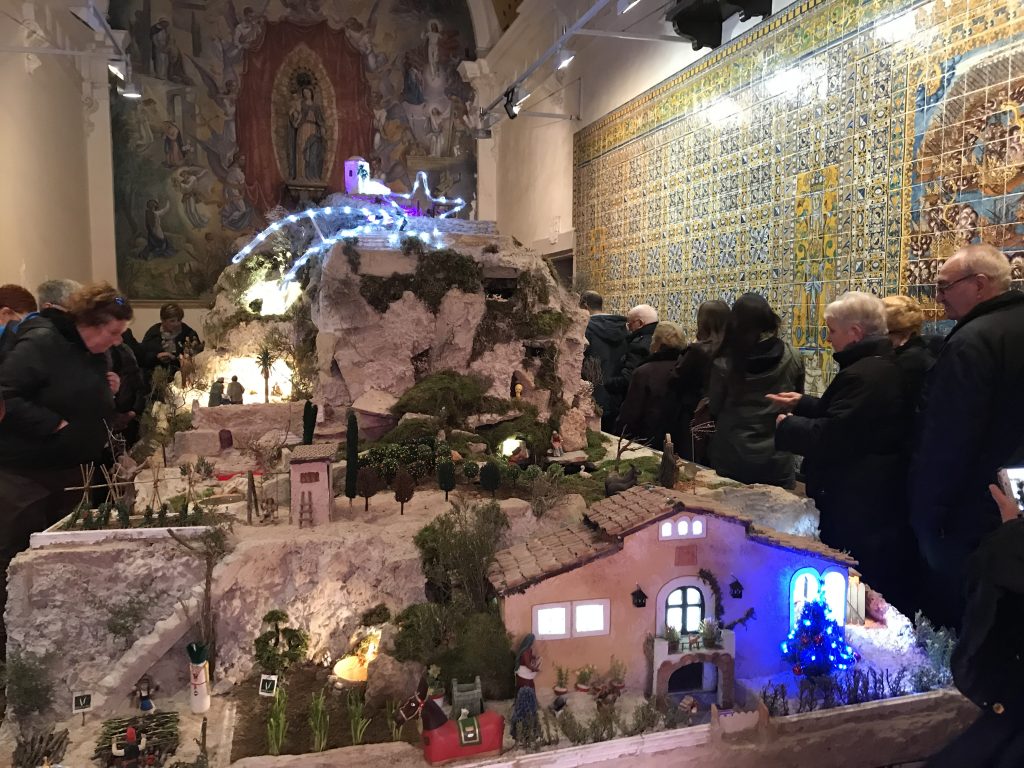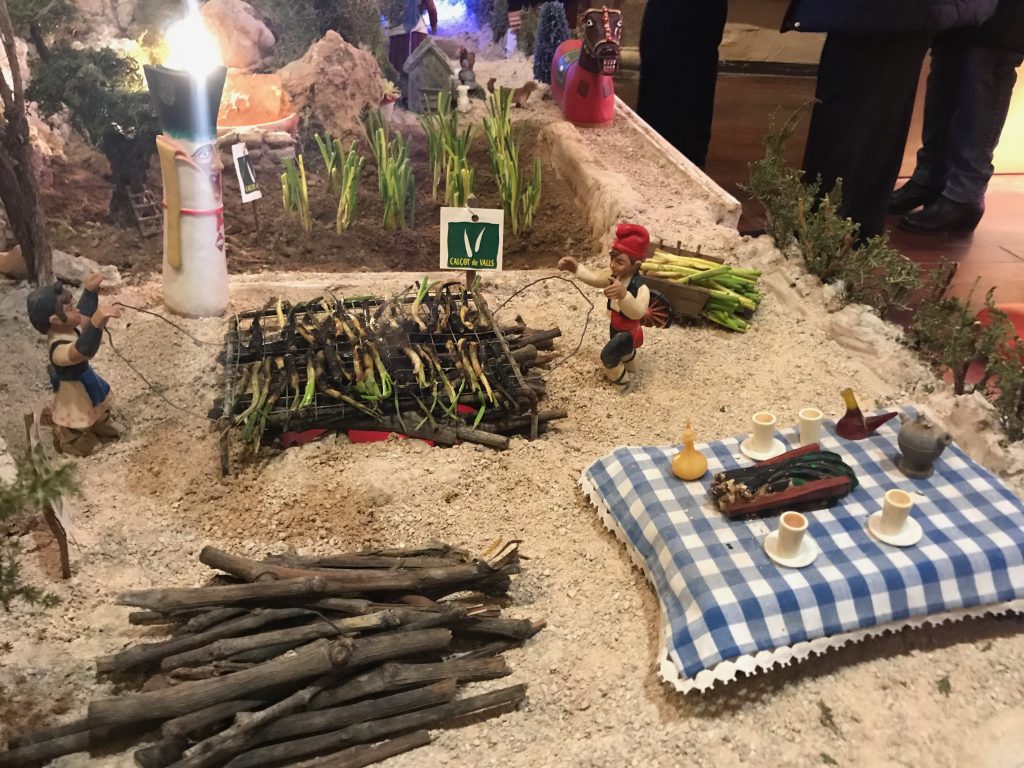 Like those seen previously, this one was articulated, too.
Though unrelated to calçots, we were also interested to learn there's a small, ancient Jewish neighborhood in the old town of Valls.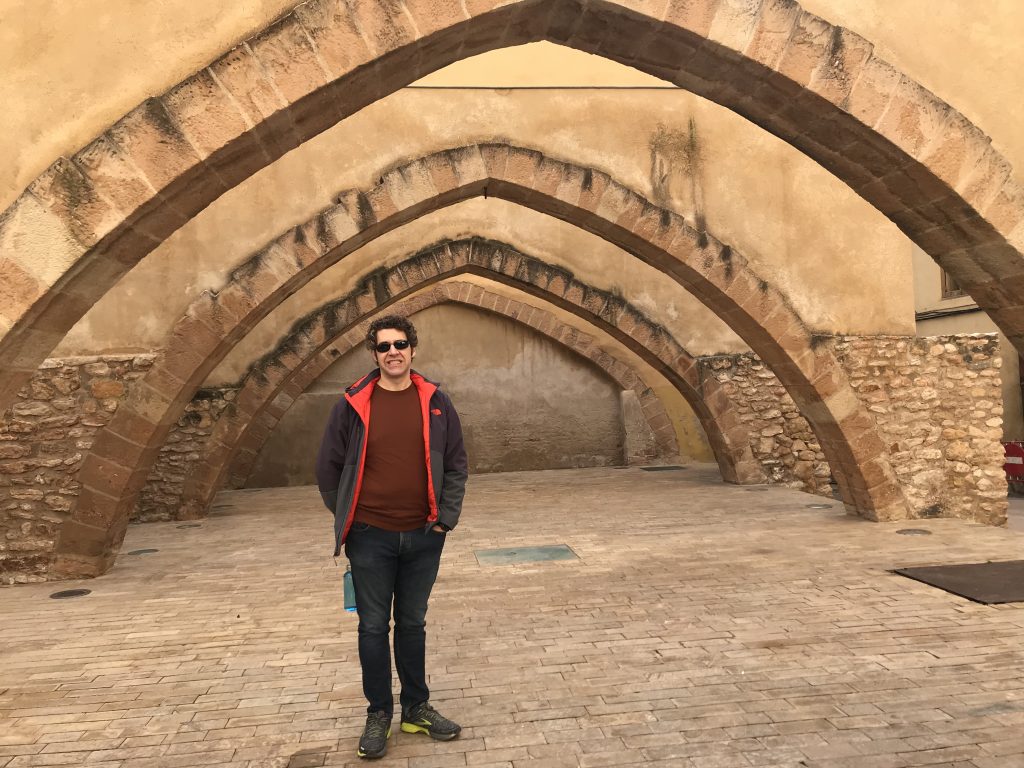 And this was just one day of our best long weekend ever! We were actually staying in the nearby town of Lleida, which will be the subject of our next post.