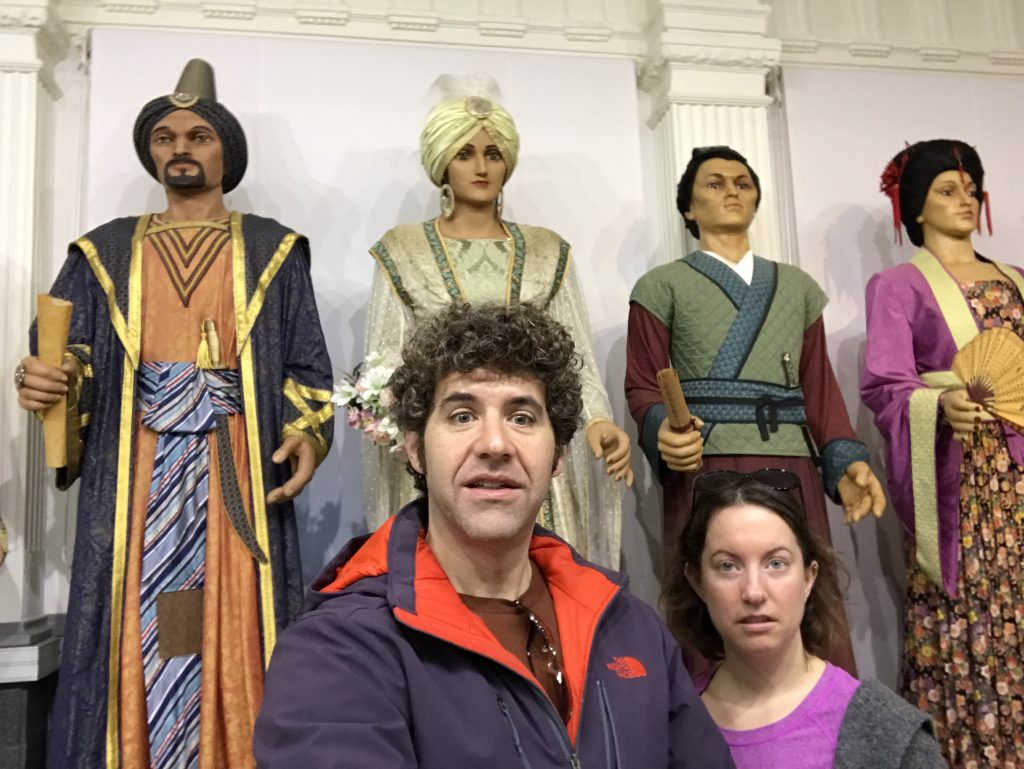 Spain has a wonderful network of high-speed trains, so when we wanted to go to an onion-eating festival on short notice, we made way to Madrid's central station. We decided to stay in Lleida, a regional Catalan capital on the Madrid-Barcelona route, as it's relatively close to Valls, the site of the festival. It was also the fourth and final Catalan province that we visited – now we've seen them all (others being Girona, Tarragona, and of course, Barcelona). So that's how we came to see what Lleida had to offer – when weren't watching human towers or eating onions, that is.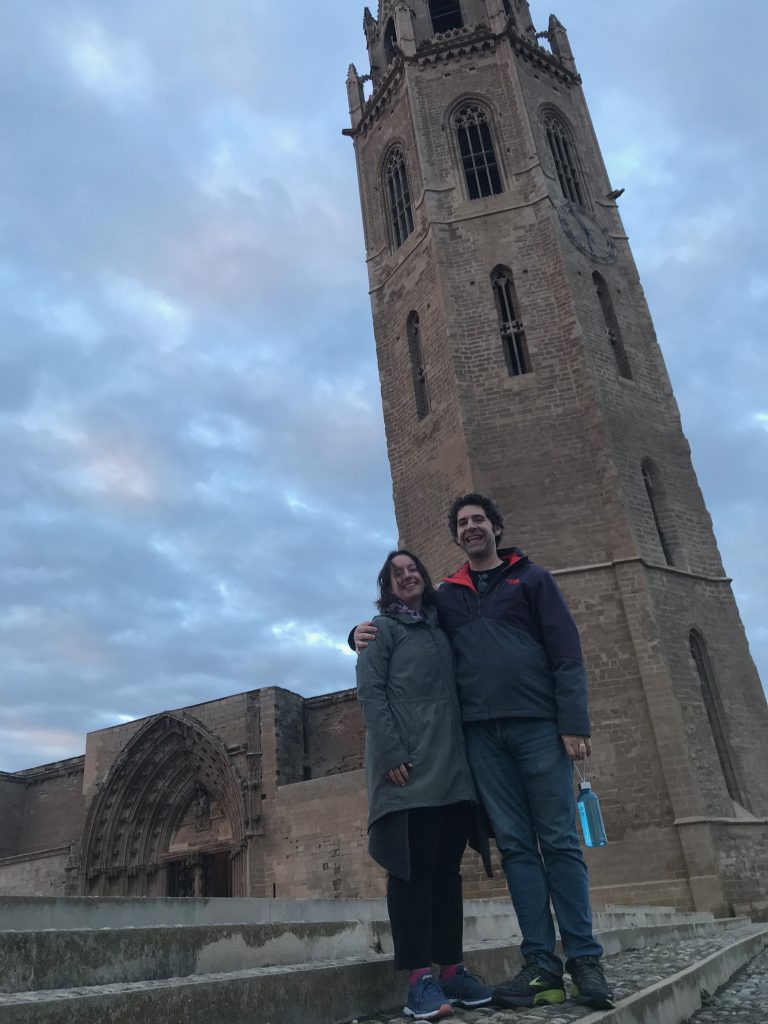 Unfortunately, the 13th-century cathedral, La Seu Vella, was closed when we arrived. However, we enjoyed the view of the old town as night fell upon the city.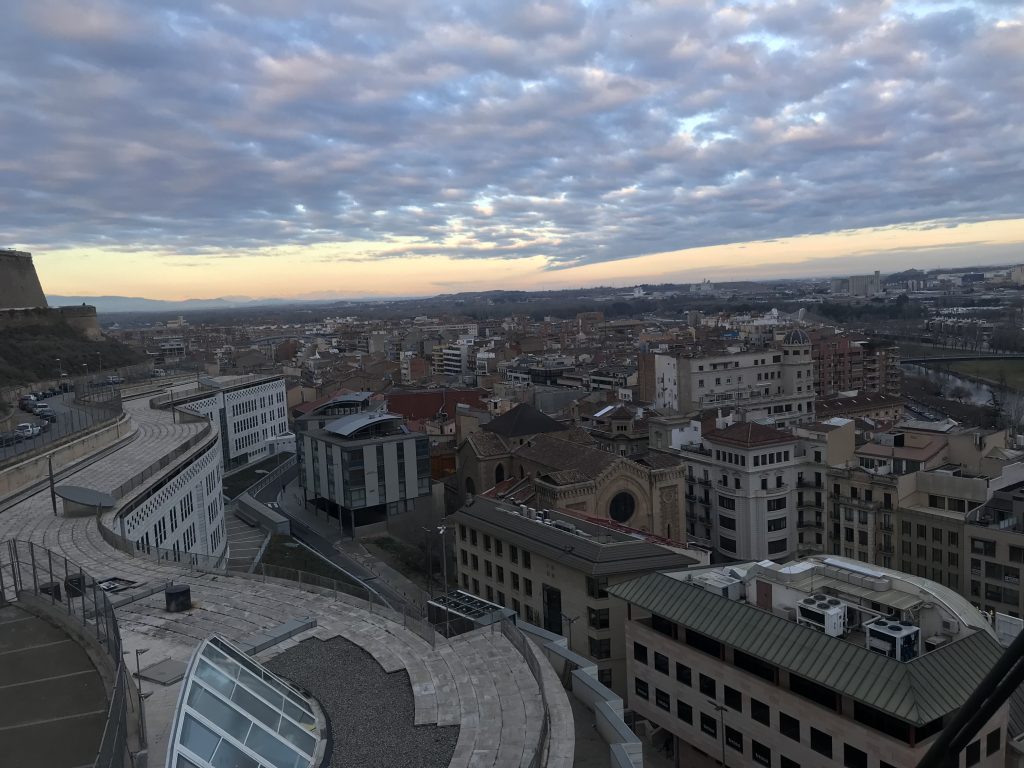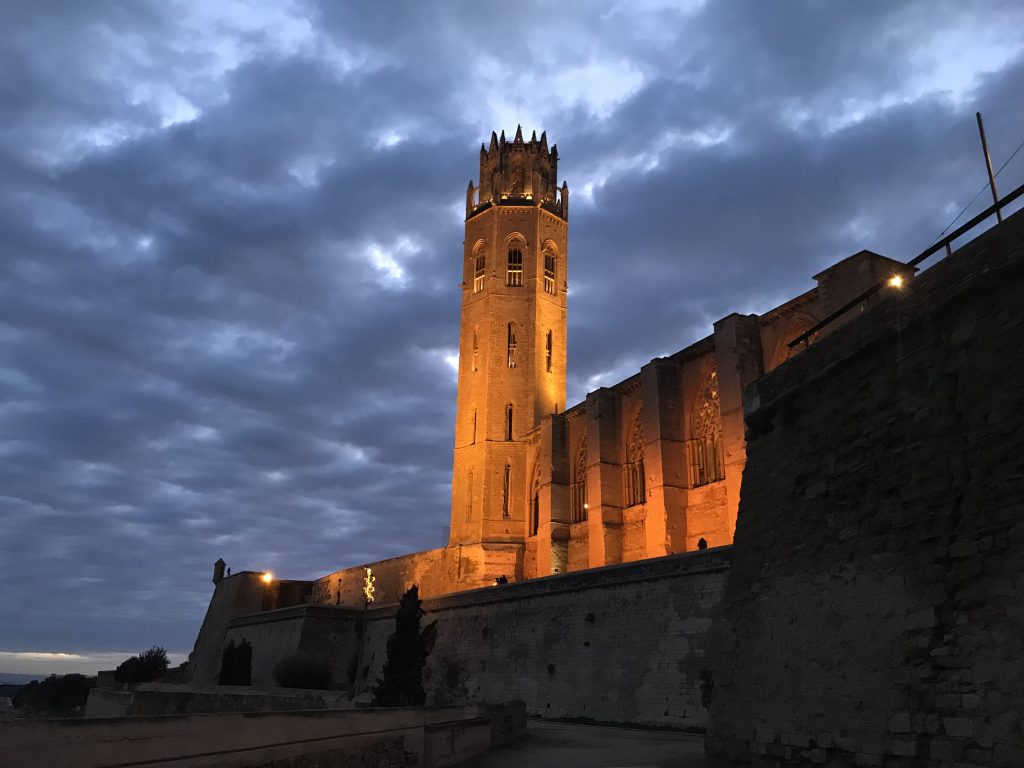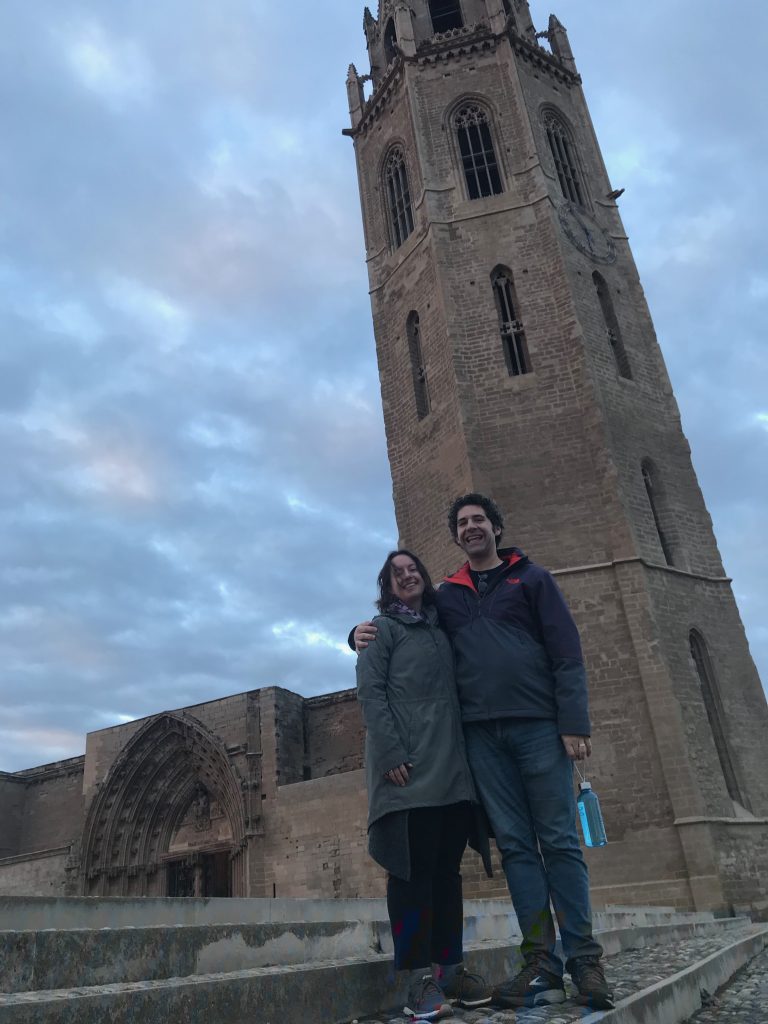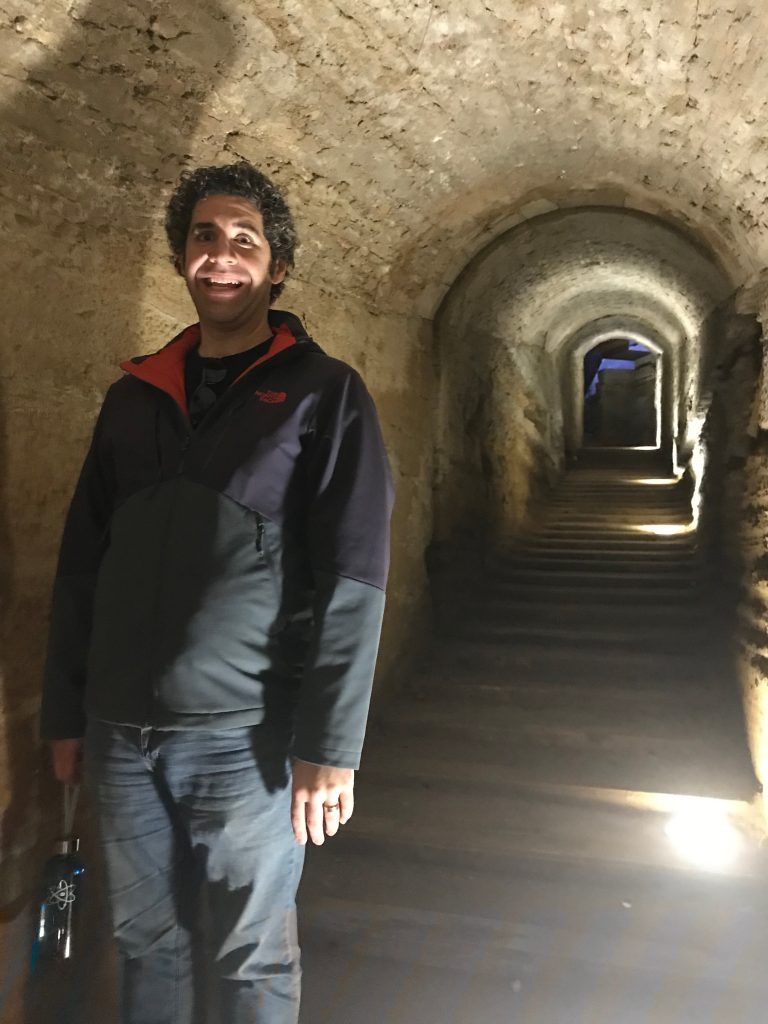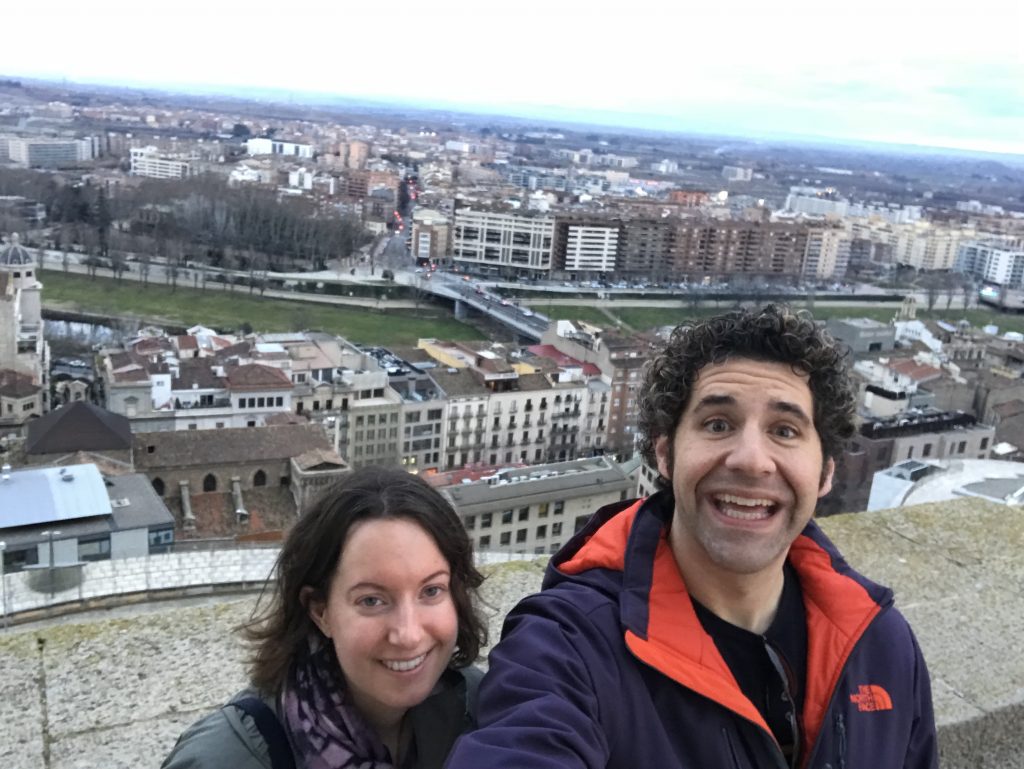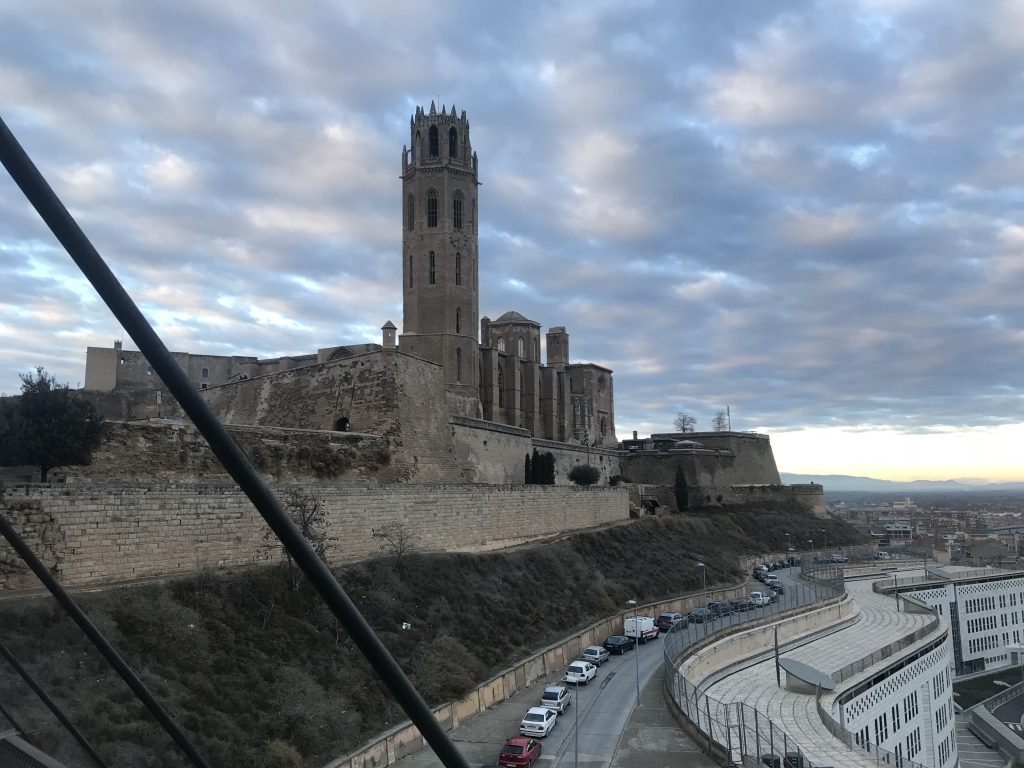 Later, when we were walking around the old town, we came across some people practicing a typical Catalan dance, the Sardana. You know, just another Saturday night.
Not too far from the historical old center, we ran into some fun street art in the new part of town, where we were staying.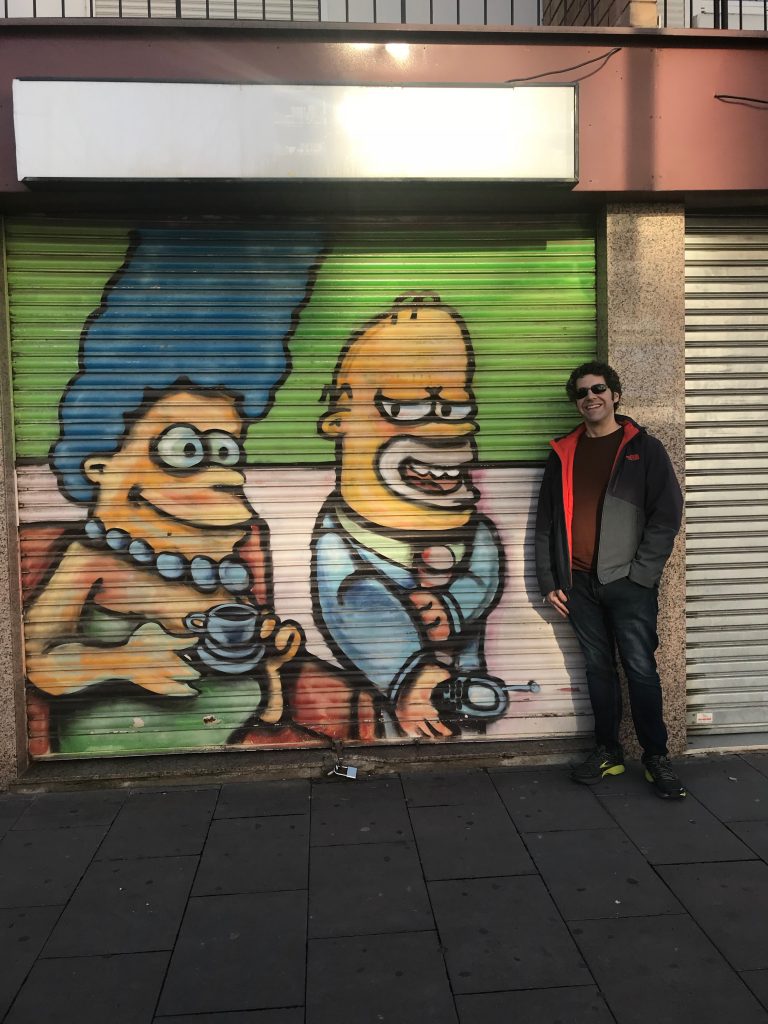 Also not traditional: burger joints. However, we ended up in one for dinner one night, and we were surprised to see one of the burgers was named after our place of origin. We'd never seen it spelled with a "c" instead of a "k."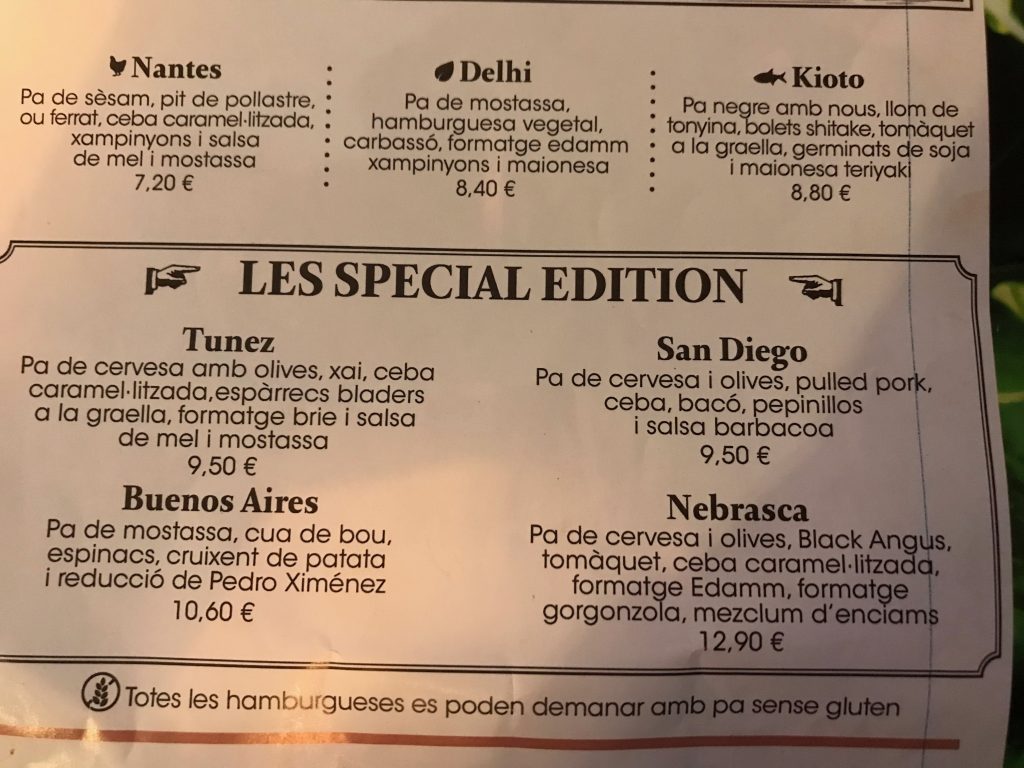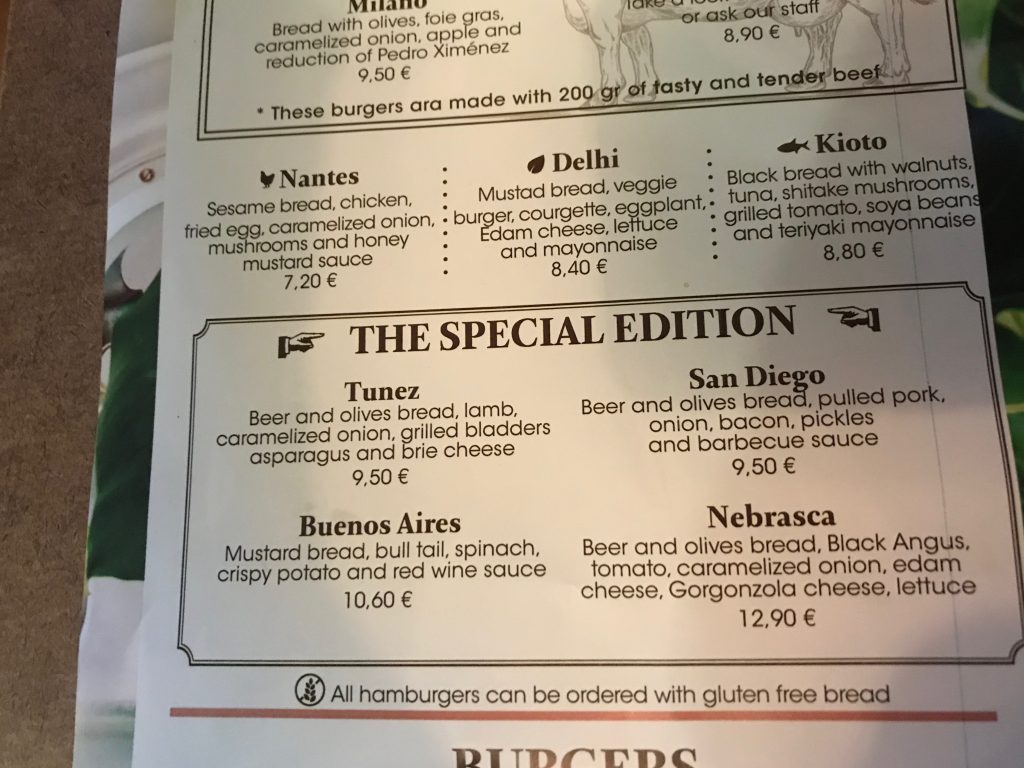 Later on, we did try a traditional dessert and local specialty: mel i matò, or fresh cheese with honey.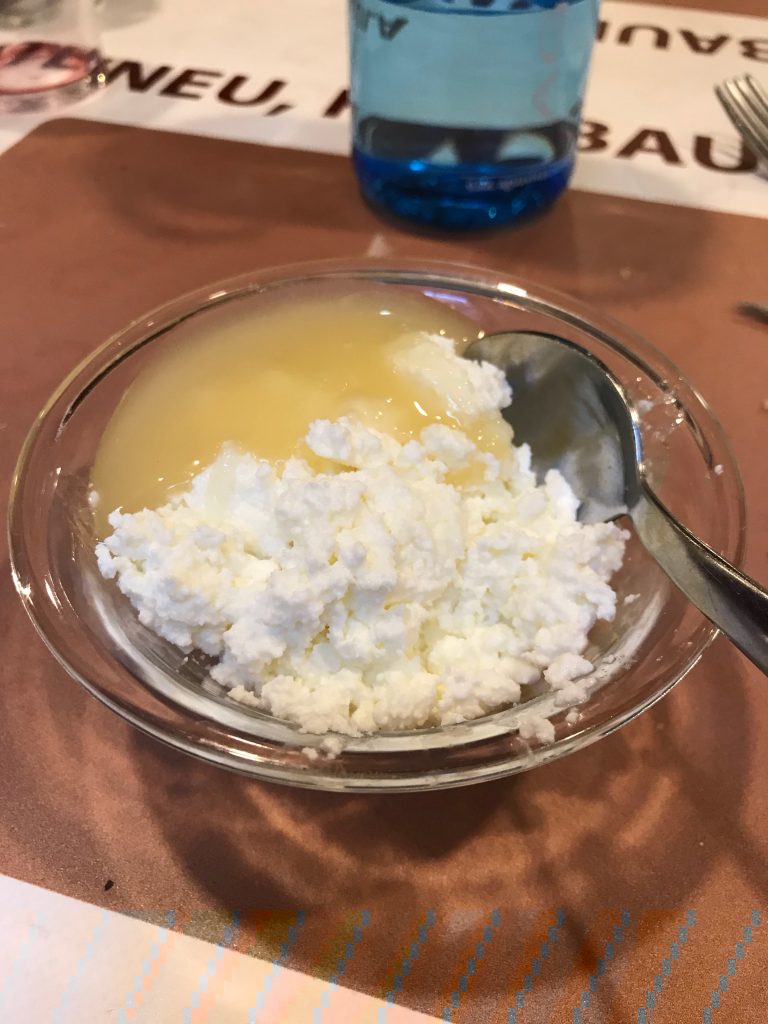 Speaking of typical cuisine, not sure if this was meant to be a nod to caragols (caracoles in Spanish), another beloved local dish.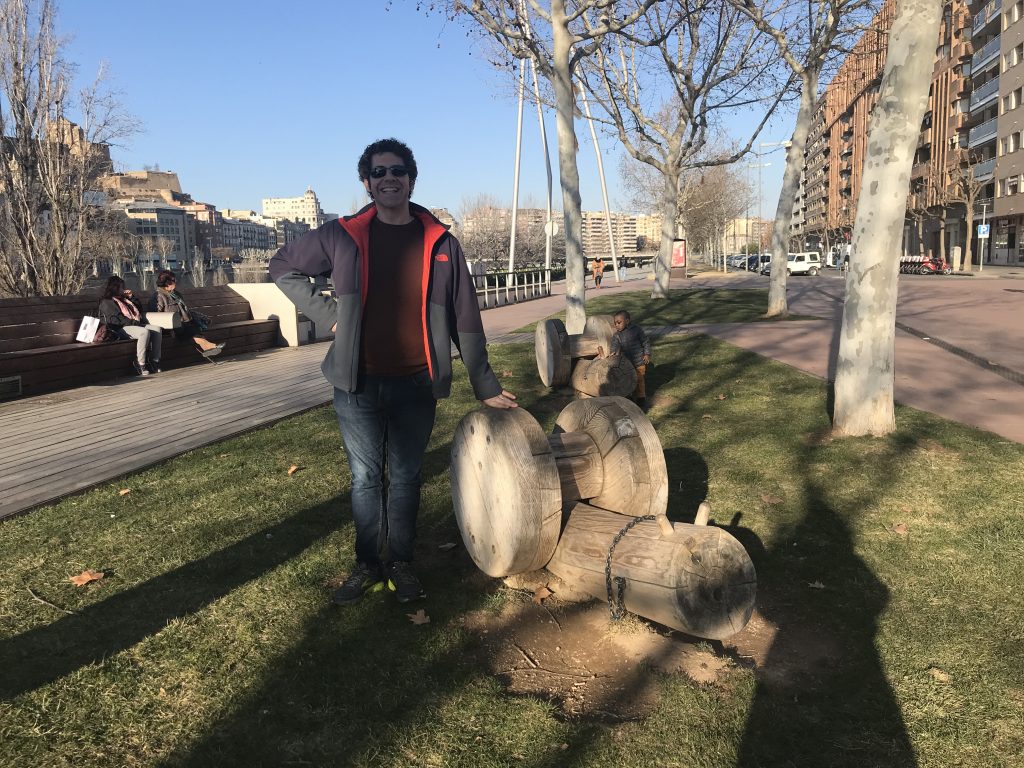 We don't usually drive when we travel here because of the great public transportation, but we did rent a car for just one day to get to the calçotada in nearby Valls. Looking for our space in the giant parking garage below the Lleida train station gave Doer a chance to brush up on the Spanish alphabet.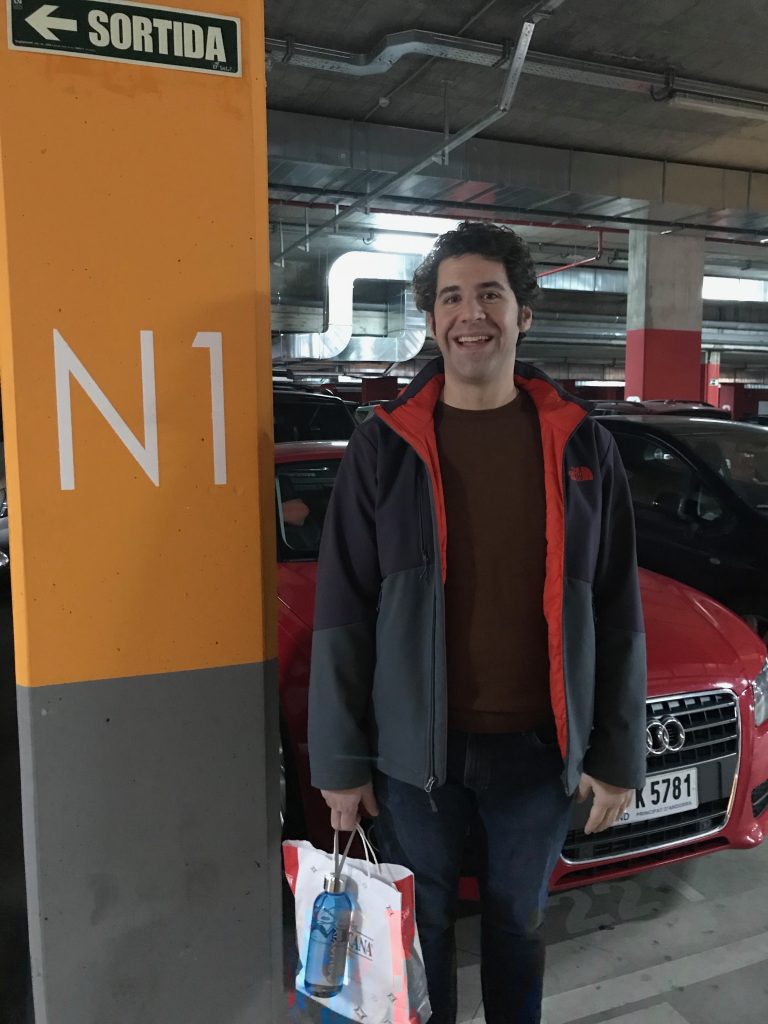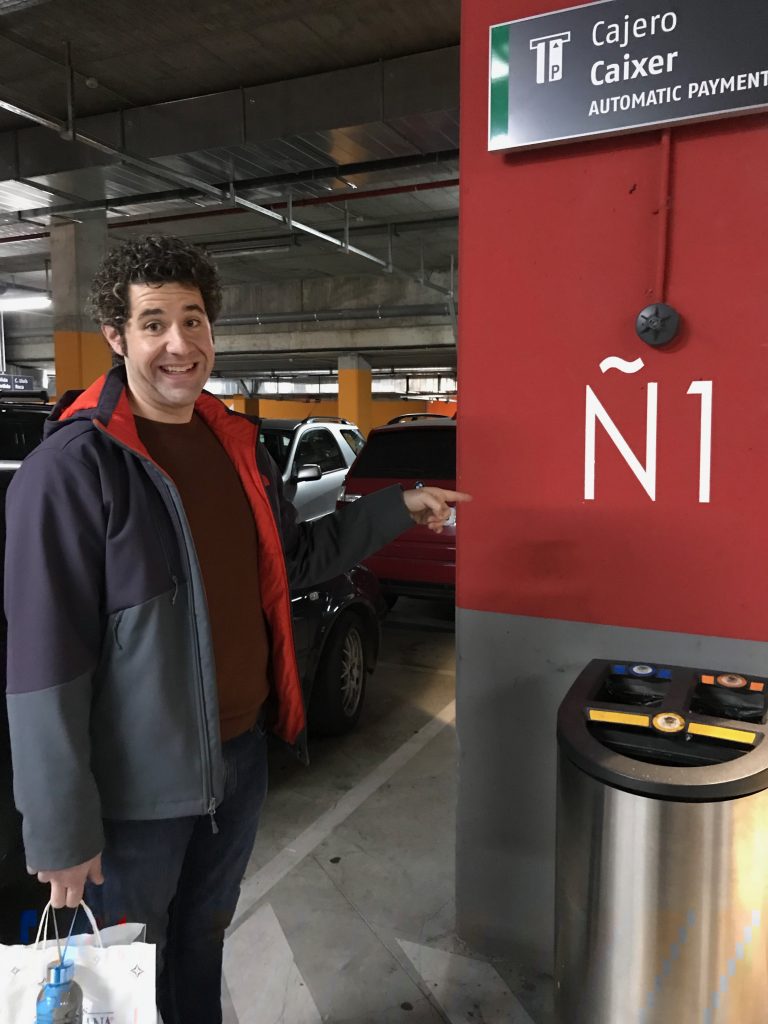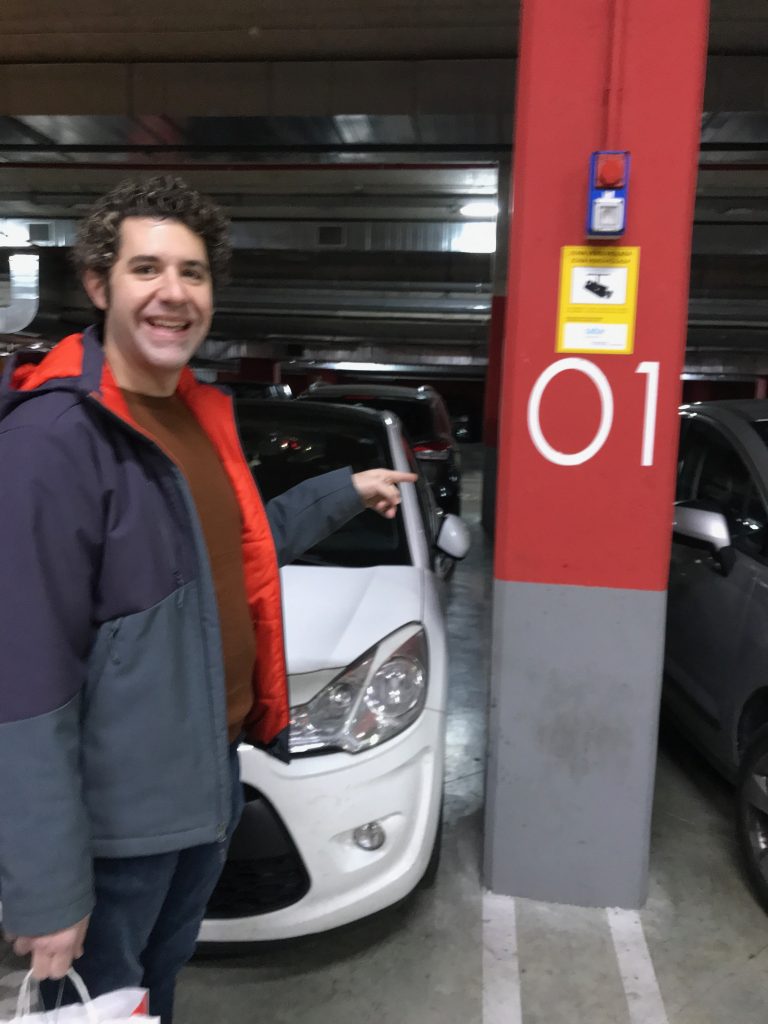 We enjoyed going to the city hall to look at all their 
gigantes.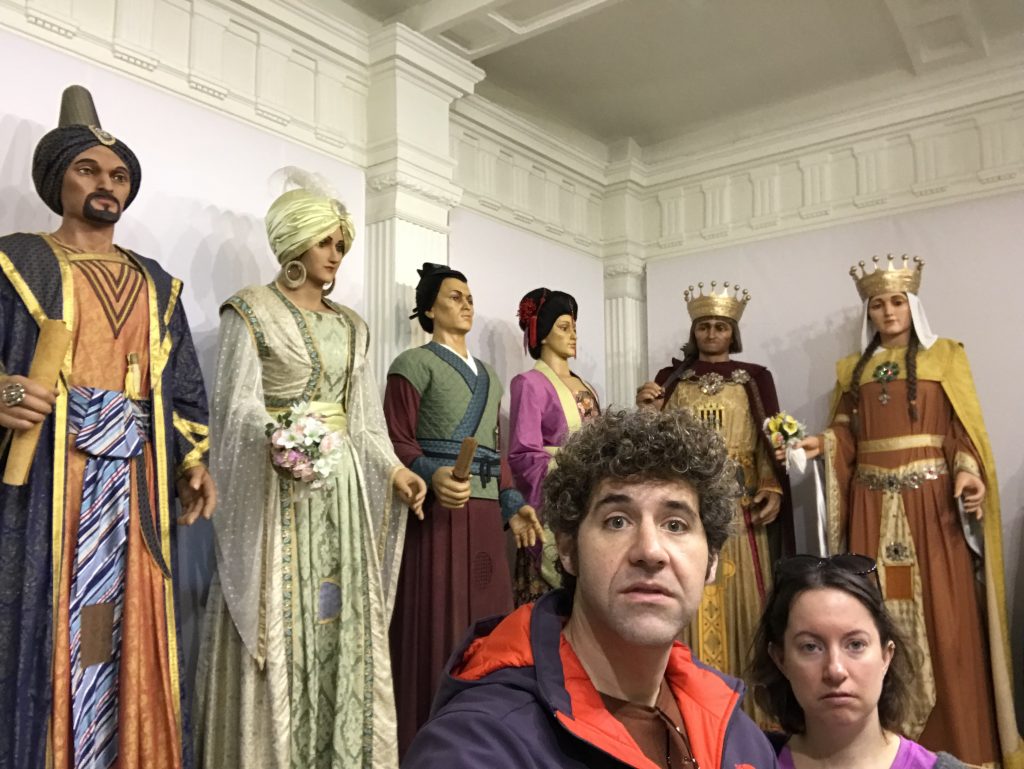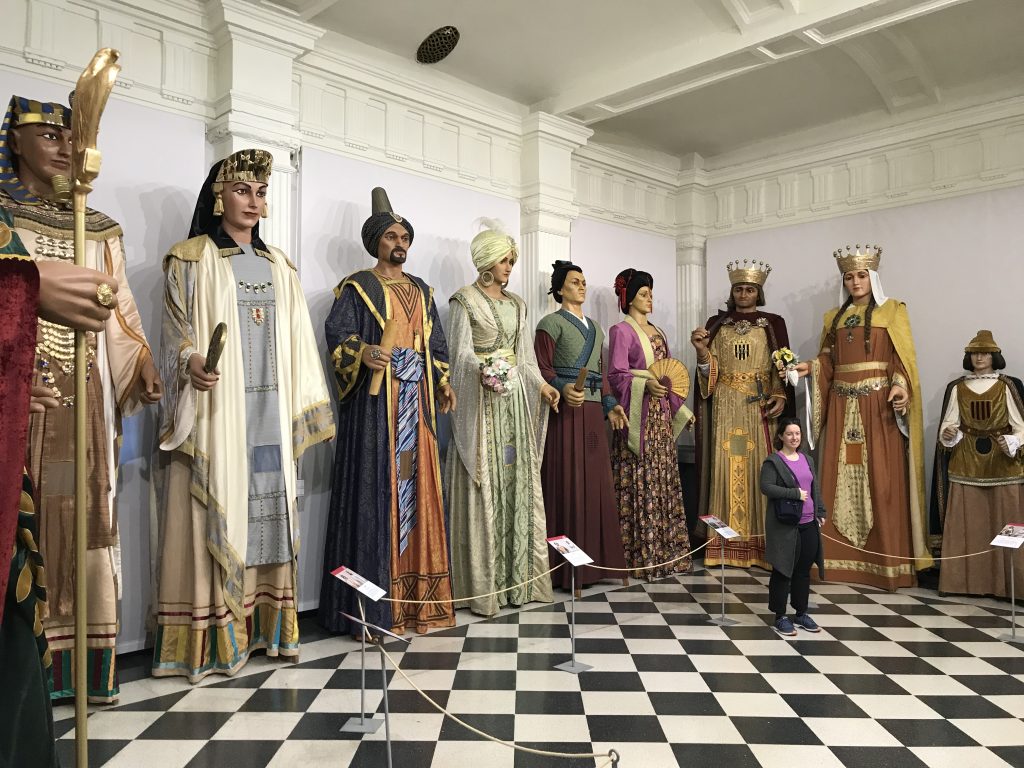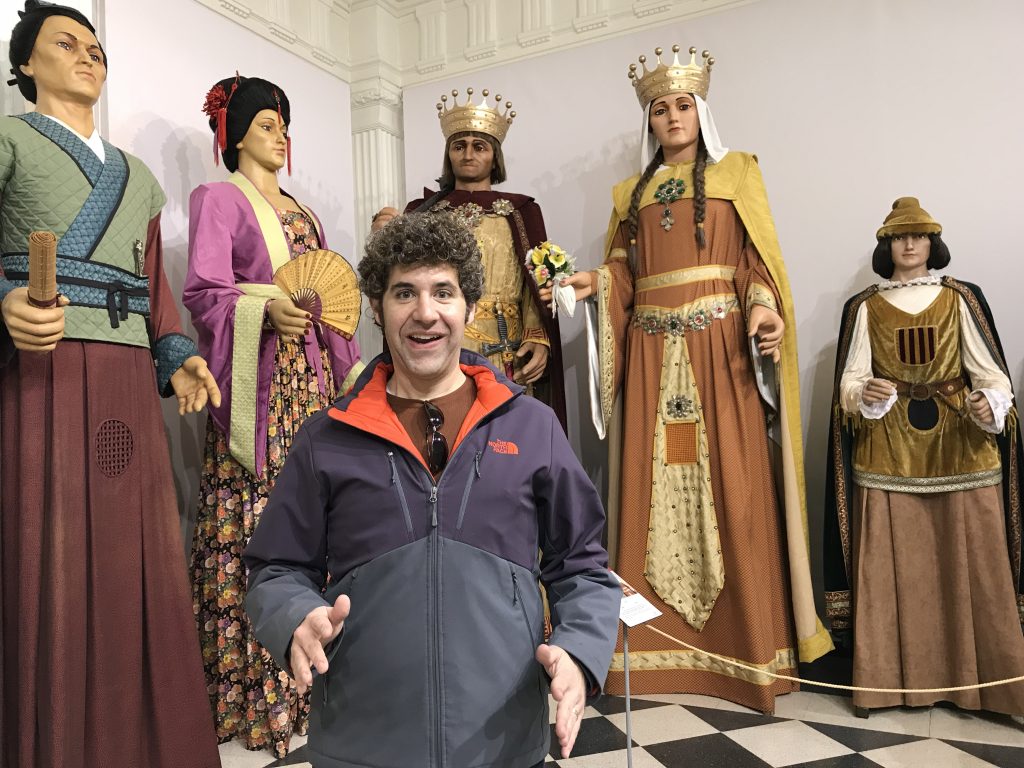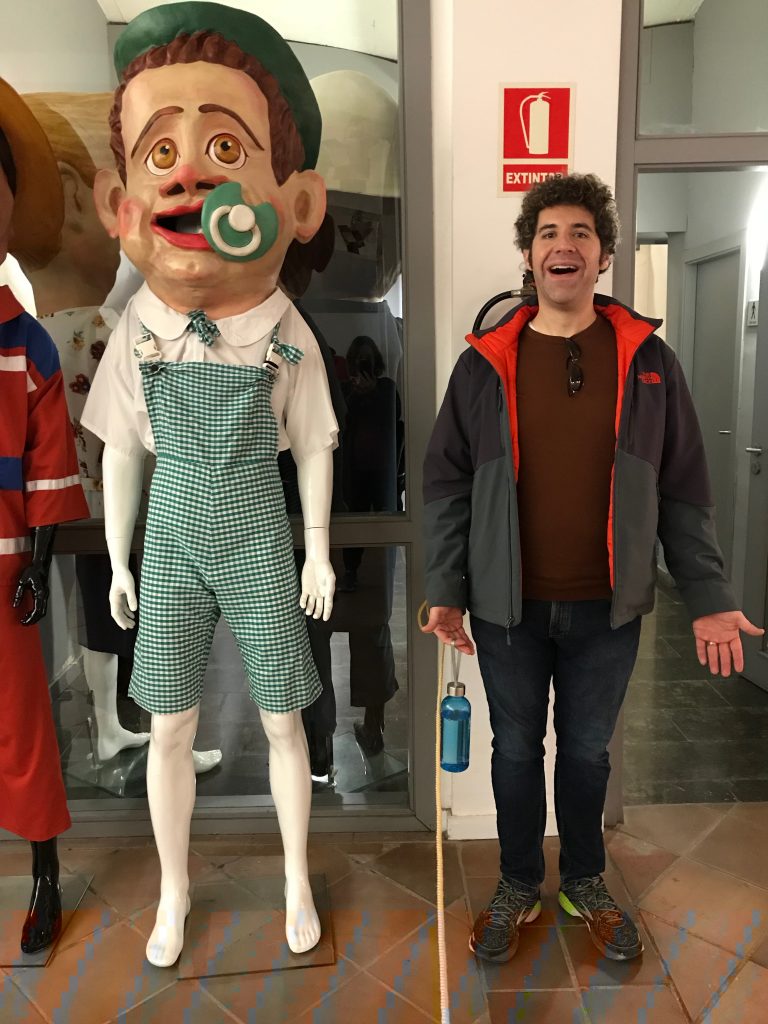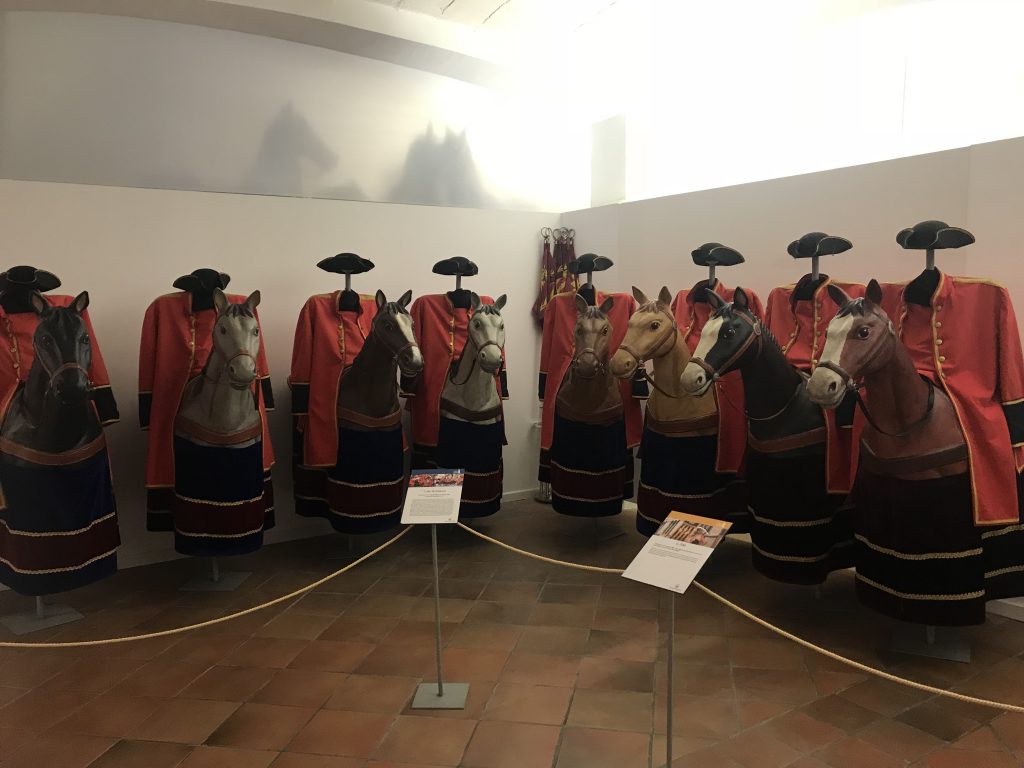 Political correctness has perhaps not made it here yet, though. These two were popularly known as "The Chinese Ones." Confusingly enough, the history states that when they were added to the collection in the mid-1940s, they were meant to have a Japanese appearance.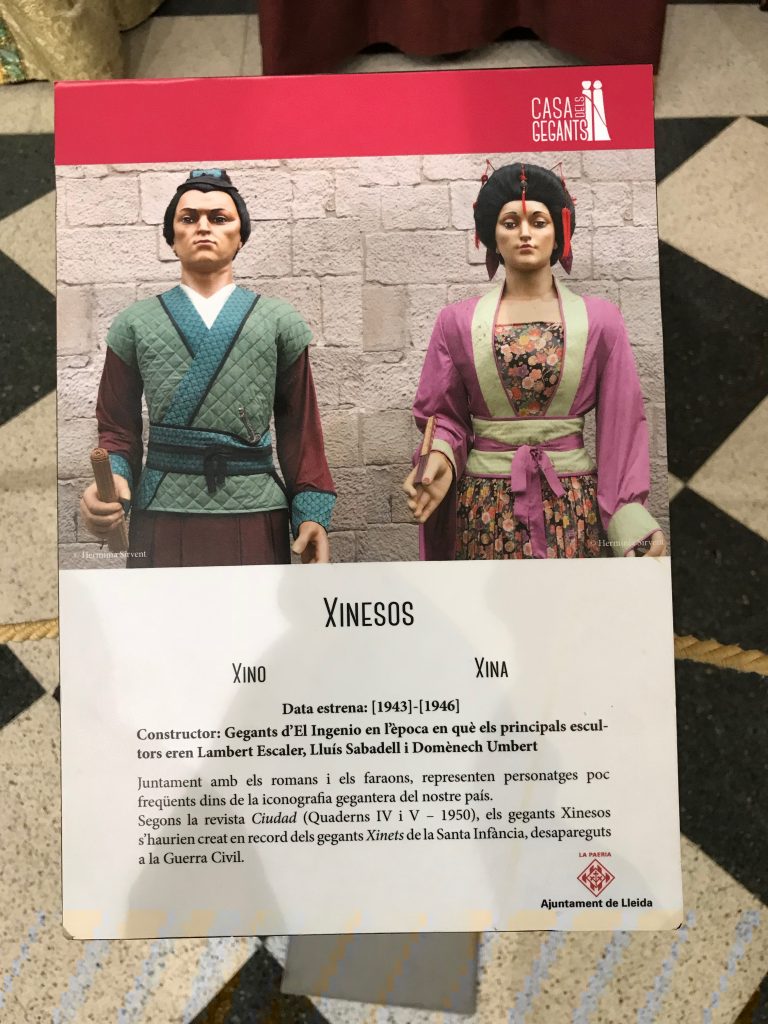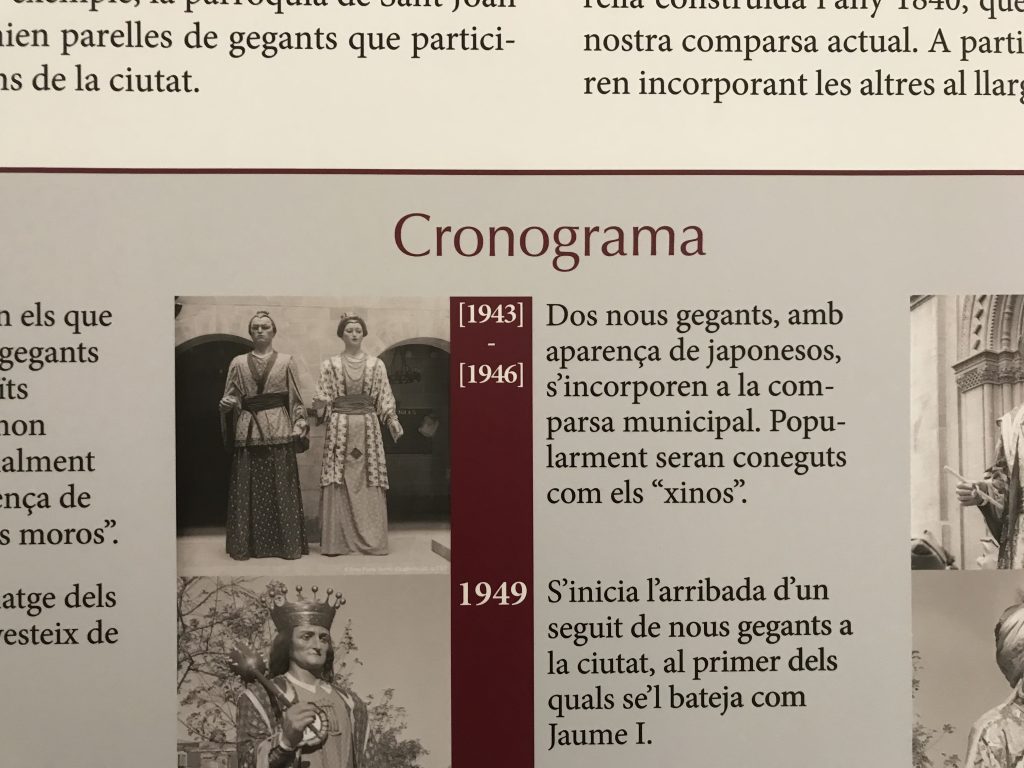 Even the observation tower in the center of town had some giants on it.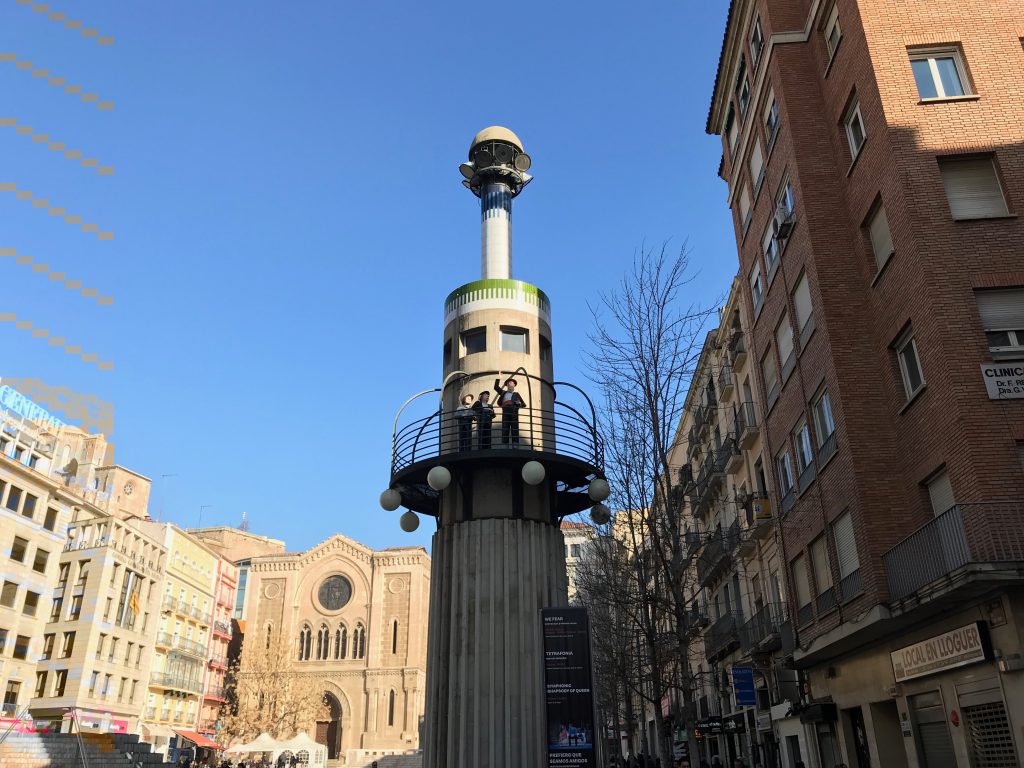 As a city built on top of ancient ruins, you can walk into your average bank branch and take a trip back to Roman times. We are not kidding; we actually did that. You walk past the desk workers, open another glass door at the back, and bang: you're in the humid ruins of an old tannery.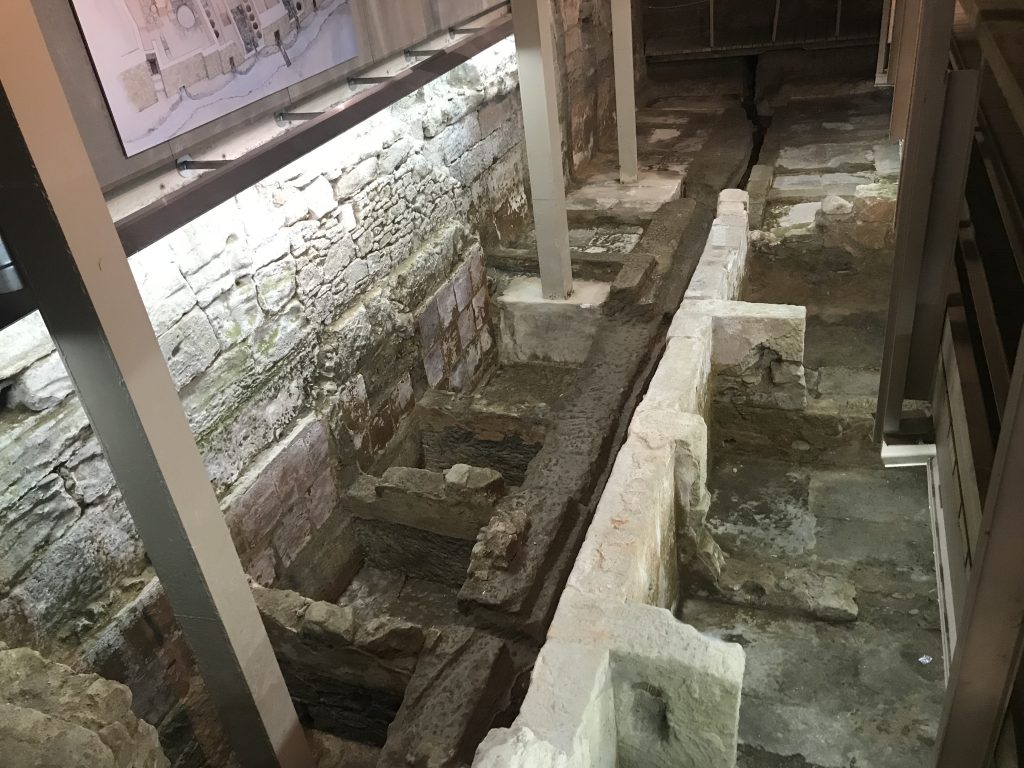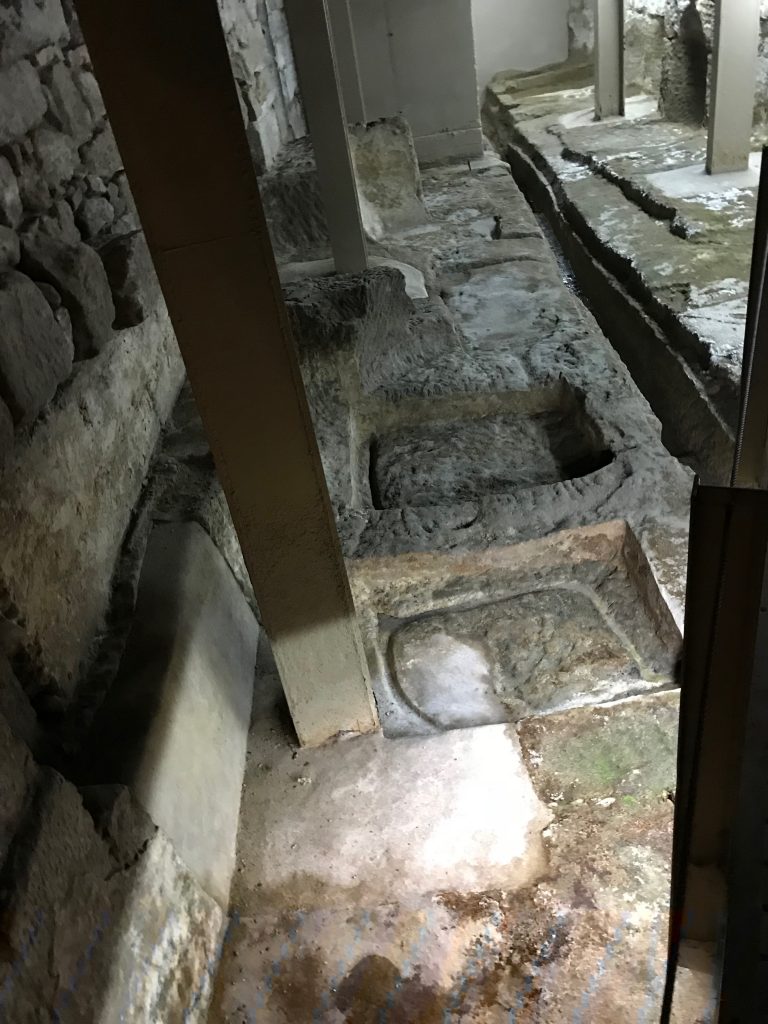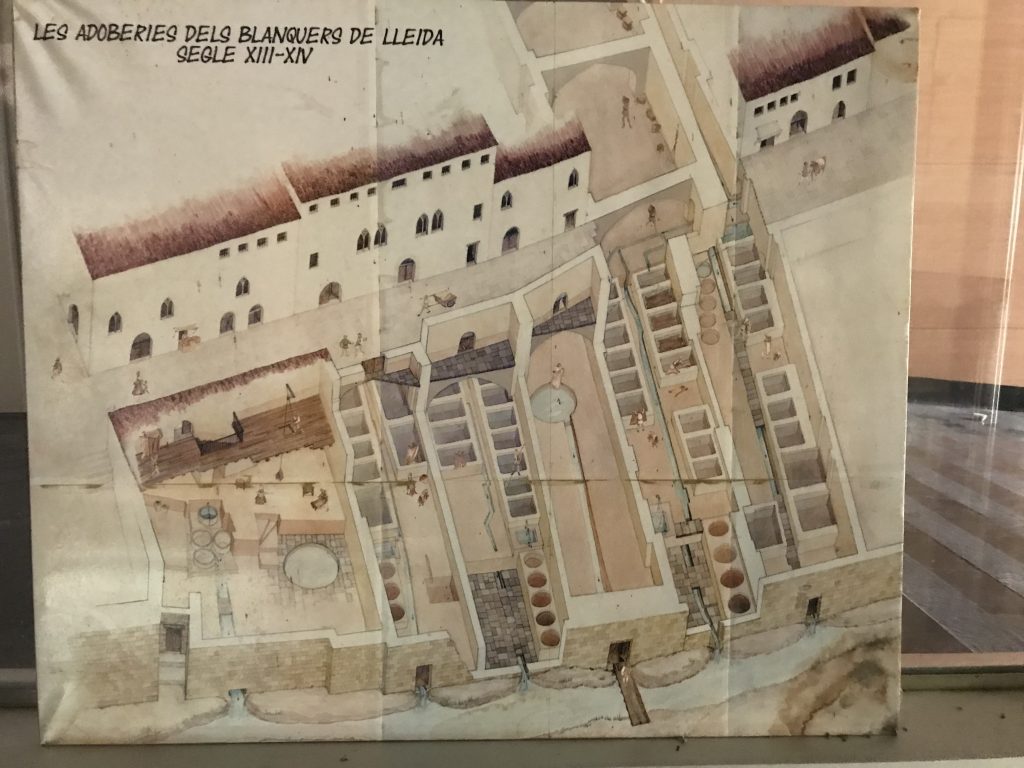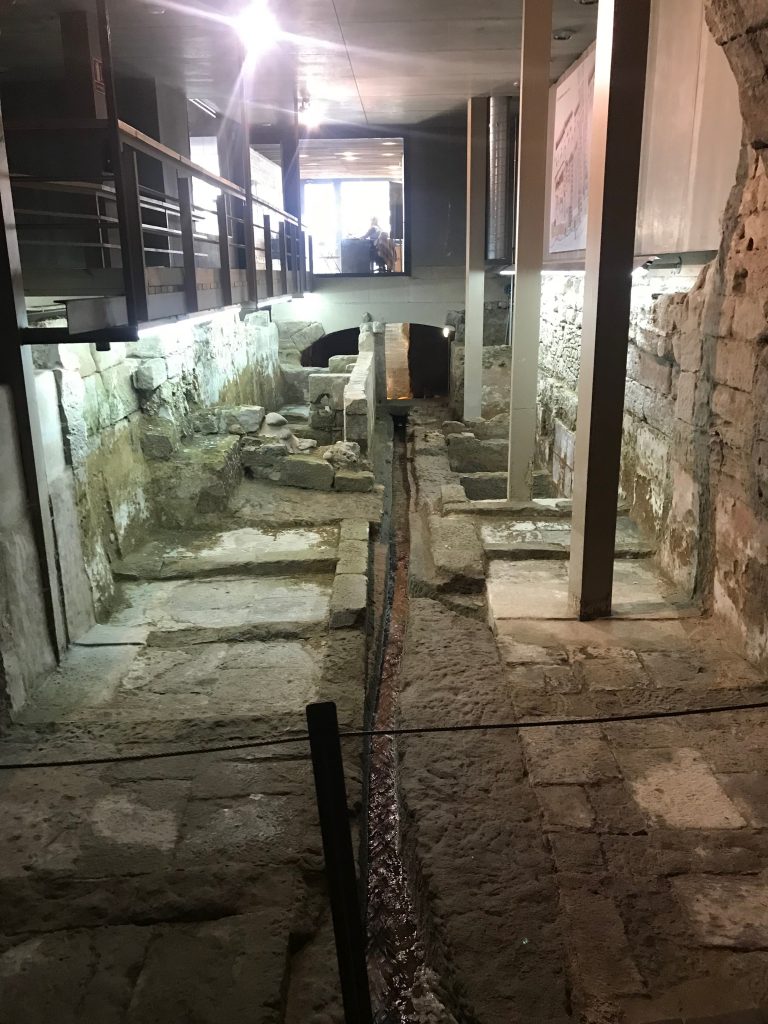 Those Romans knew how to build things to last: water still runs through the tannery.
The local city hall also showcased some interesting historical artifacts.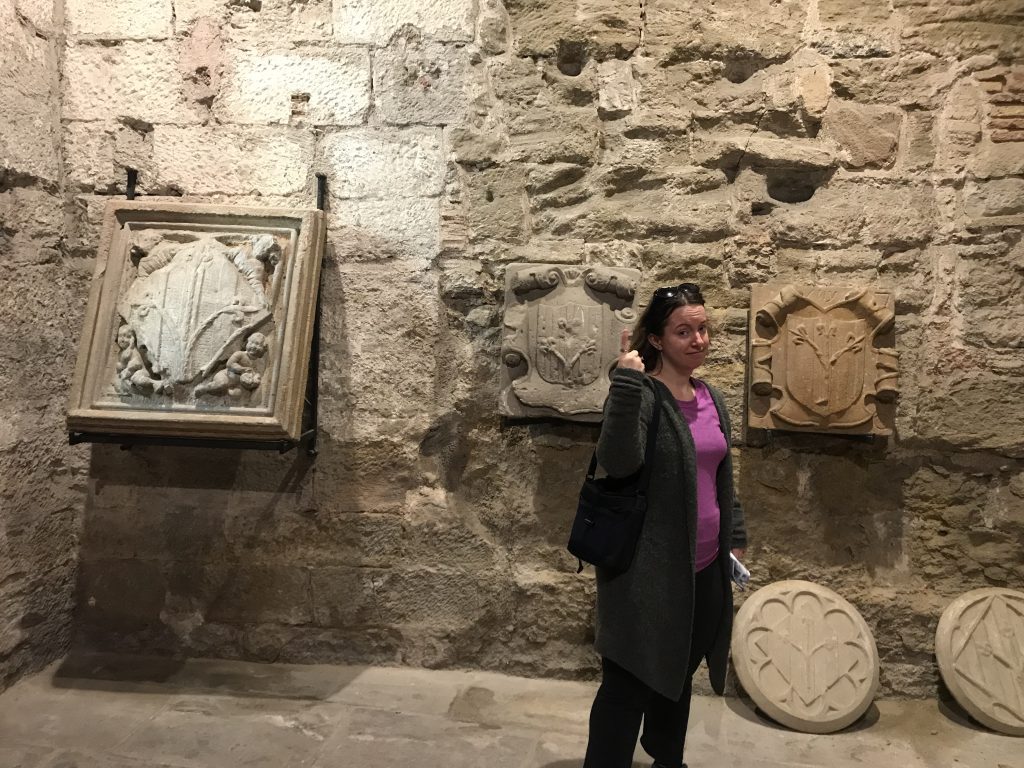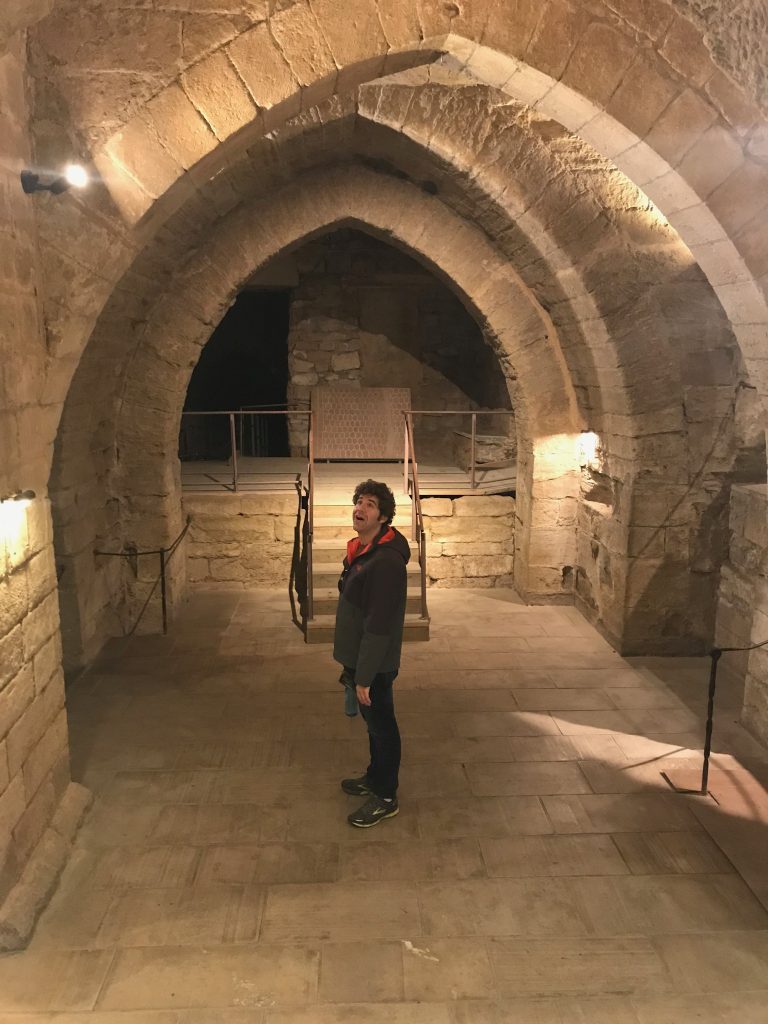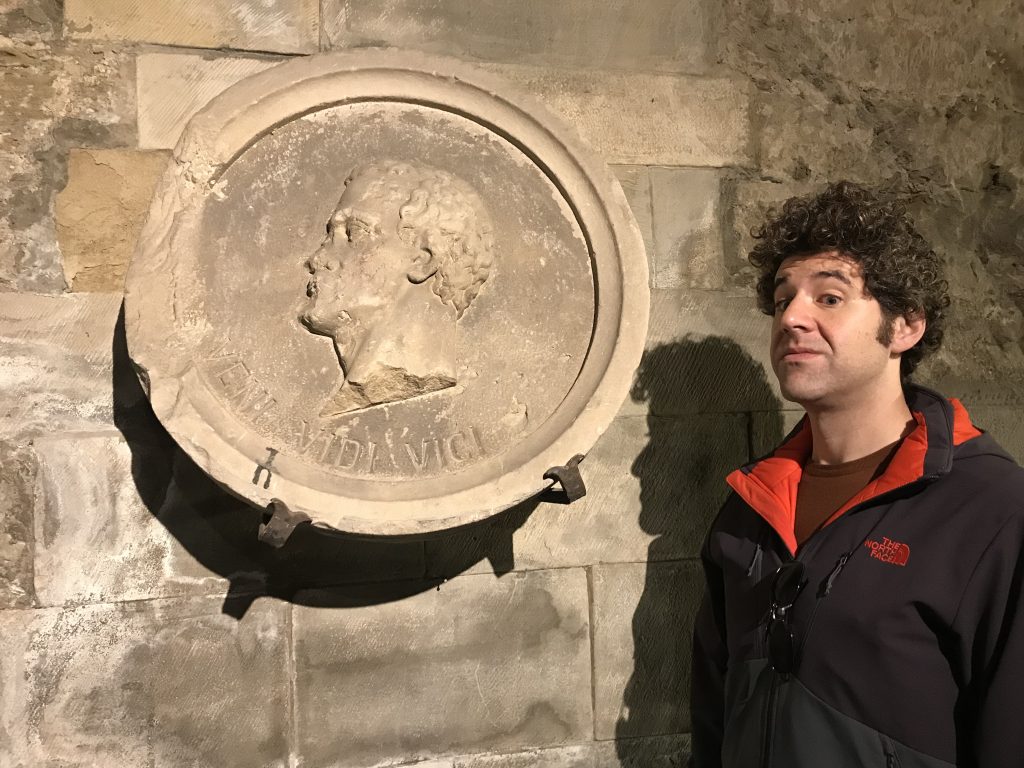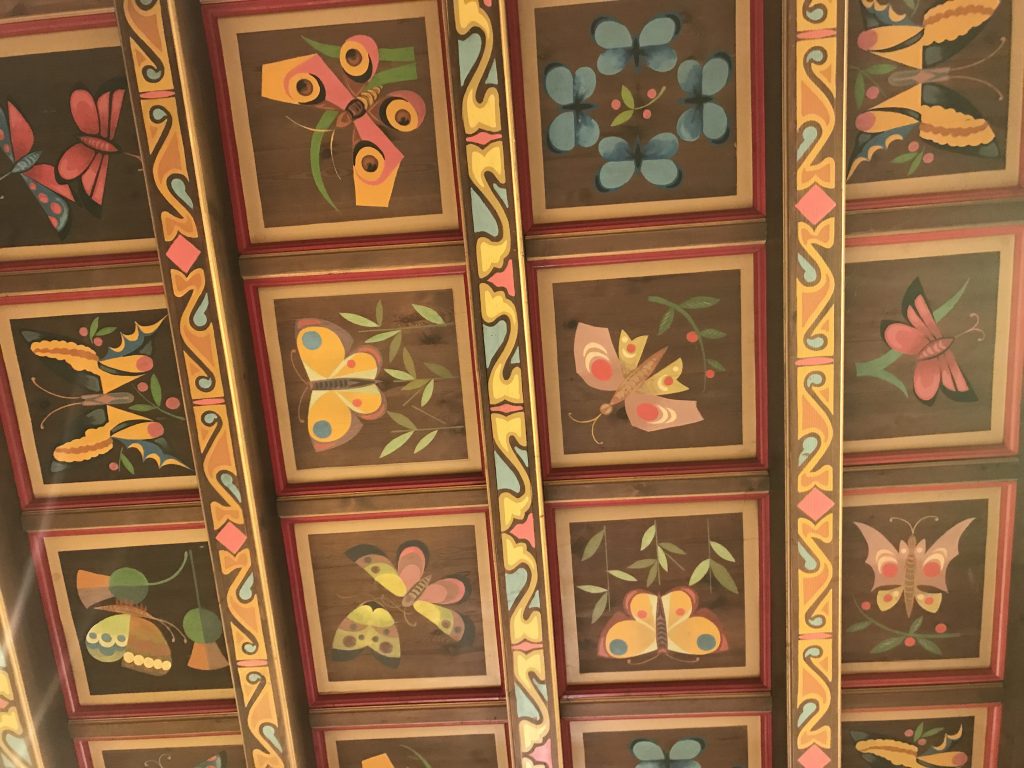 We finished our fun, long weekend and headed to the train station to depart. It felt like we were late, but we weren't late. Dreamer was just doin' her thang.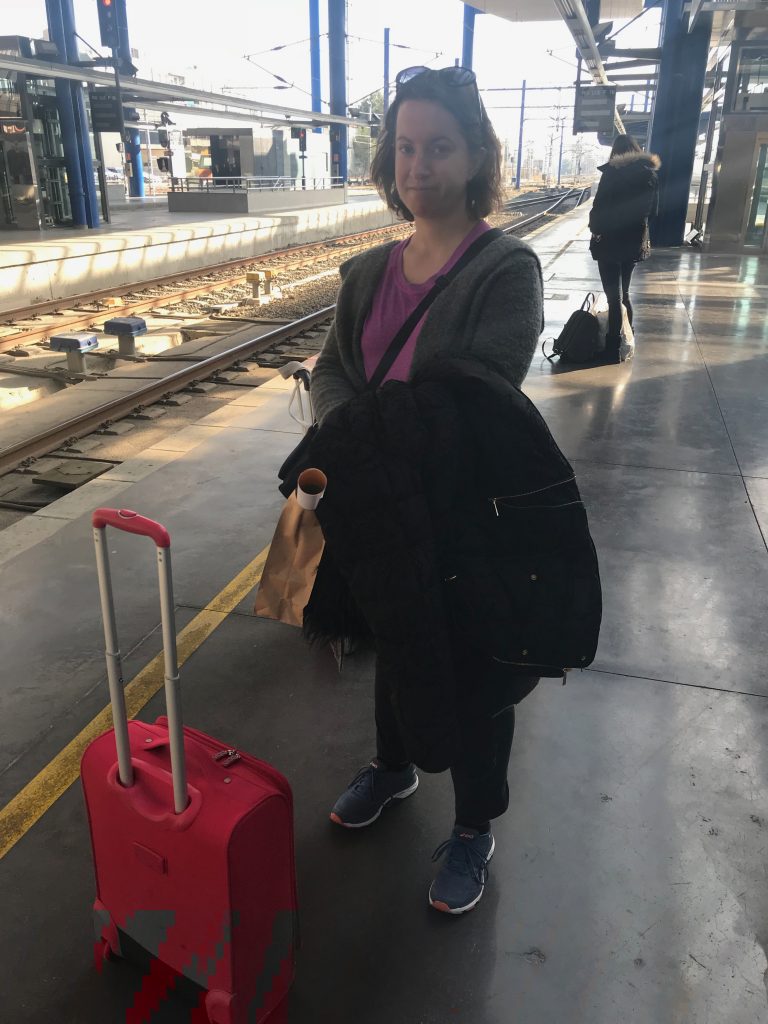 Thank goodness the train came as scheduled and all was well.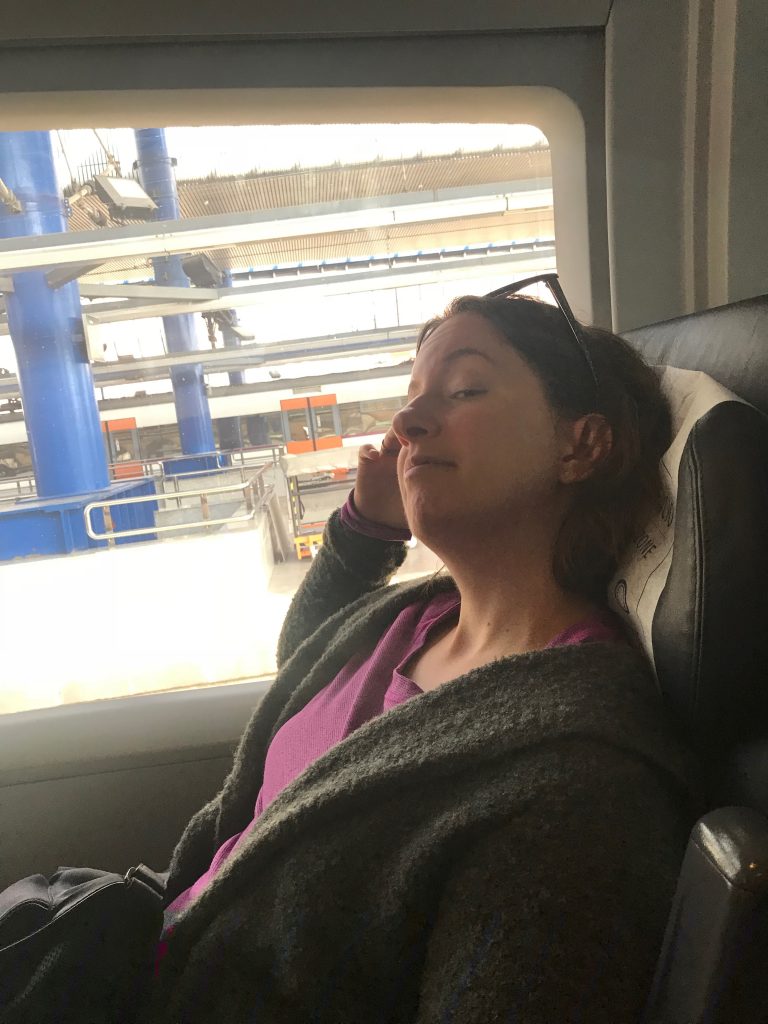 On to our next adventure!