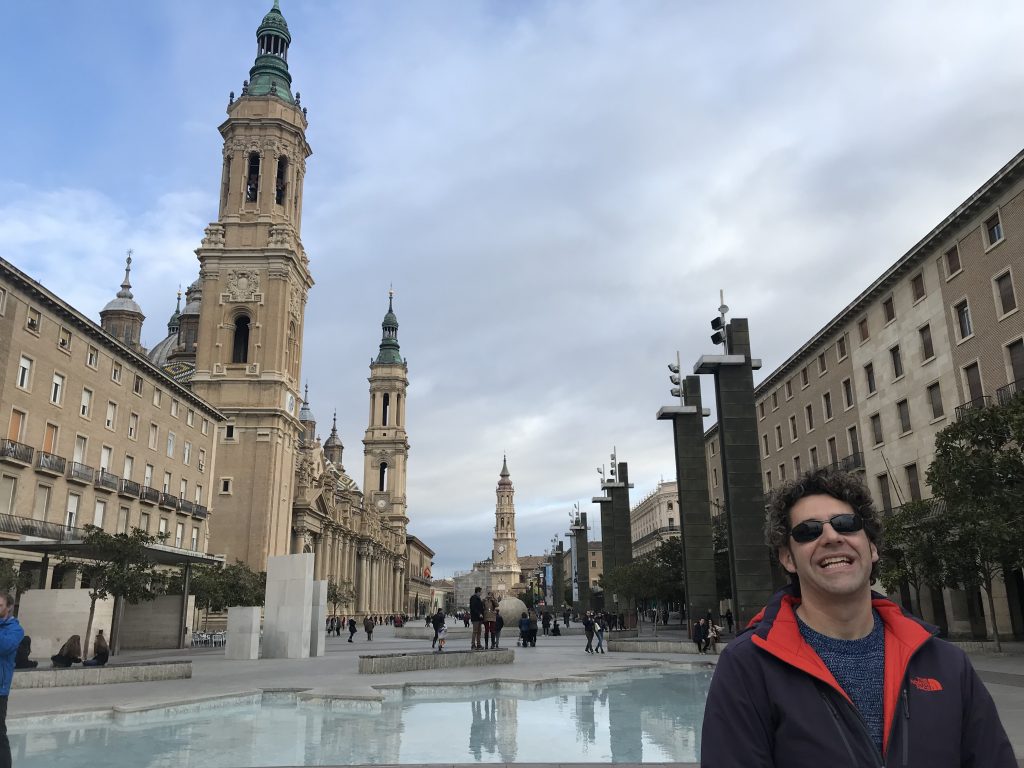 Twenty years ago, a young Doer visited Zaragoza with his friend Daniel, who had lived there as a child. Last February, he returned to the city, the capital of the autonomous community of Aragon and Spain's fifth-largest city, with his Dreamer.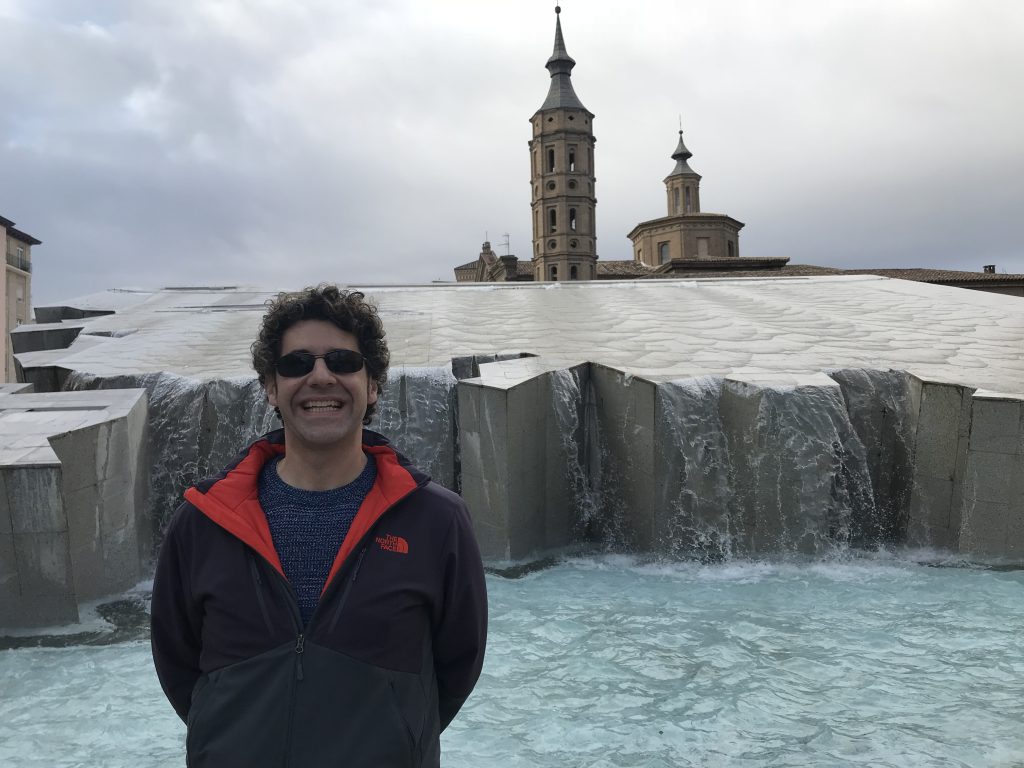 Doer's favorite thing from that first visit – a stylized fountain depicting the Americas – was still around and pumping out water.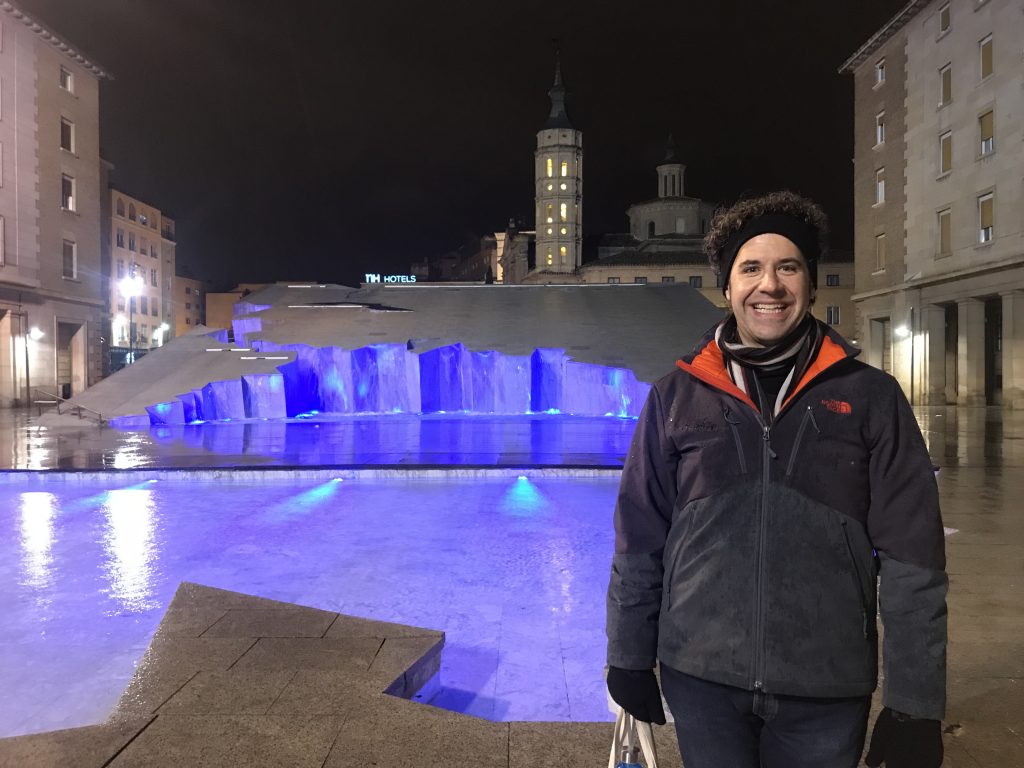 Before we jump in, however, please allow us a minor detour. Before we set out for the Madrid train station, that age-old conflict: Doer wanted to eat, and Dreamer was worried about arriving on-time. Doer convinced her we had enough time to try a new middle eastern place before we got on the train.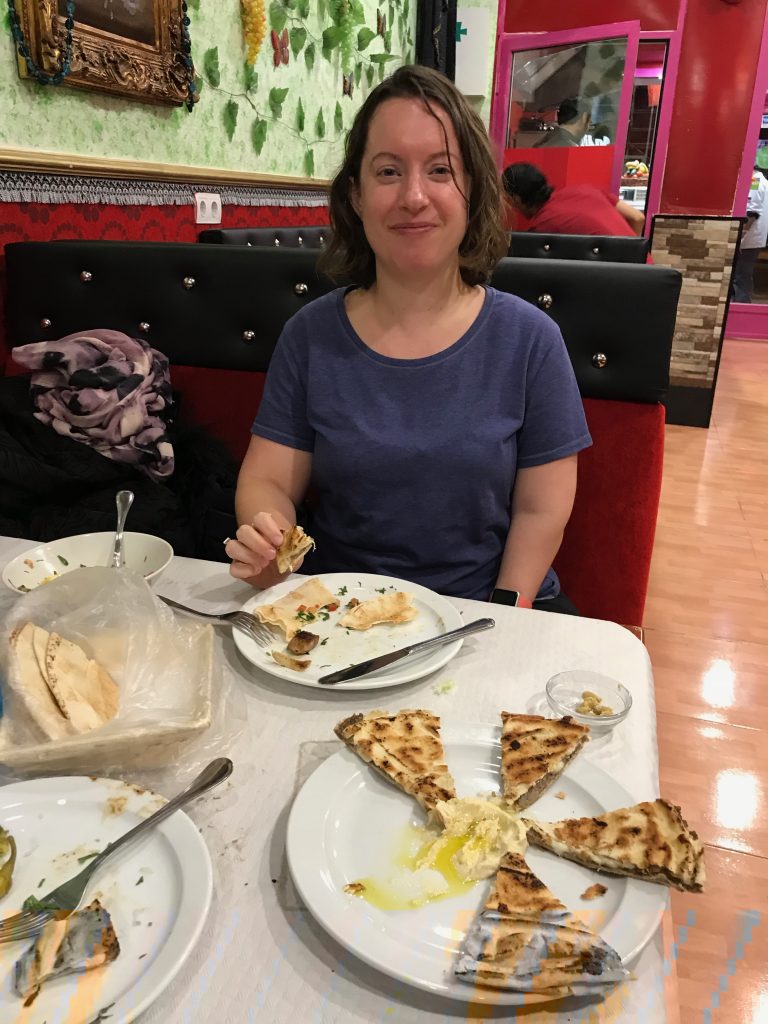 The food was tasty, a herald of the good eating to come in Zaragoza. We spent a lot of time exploring El Tubo, the city's tapas district.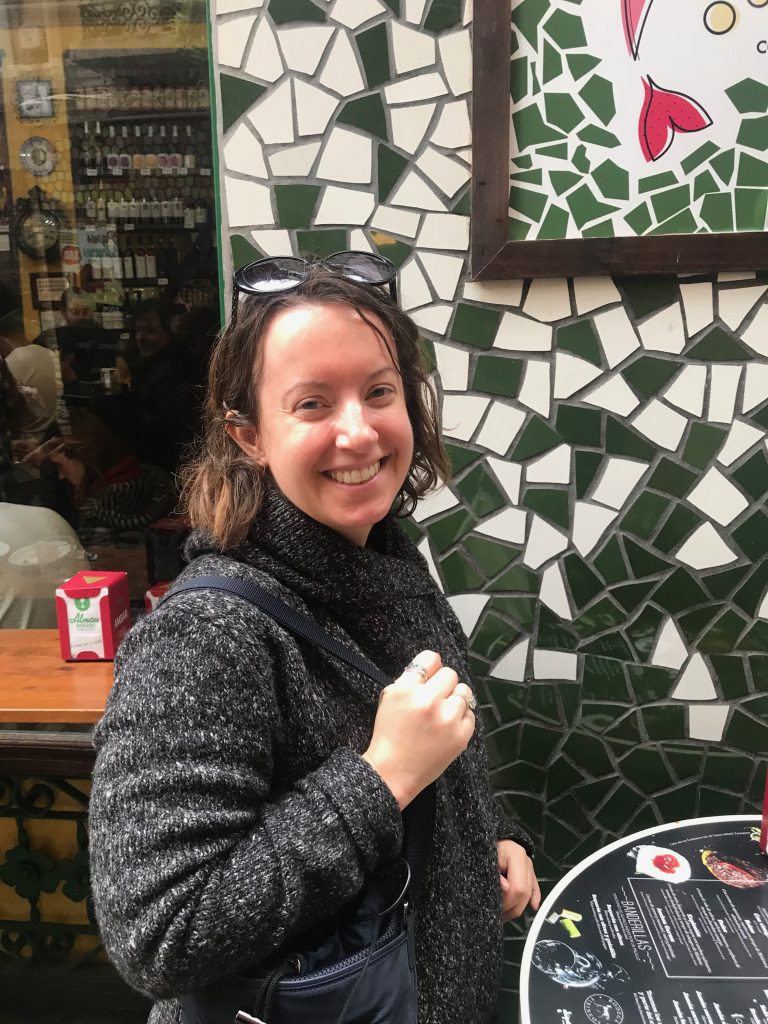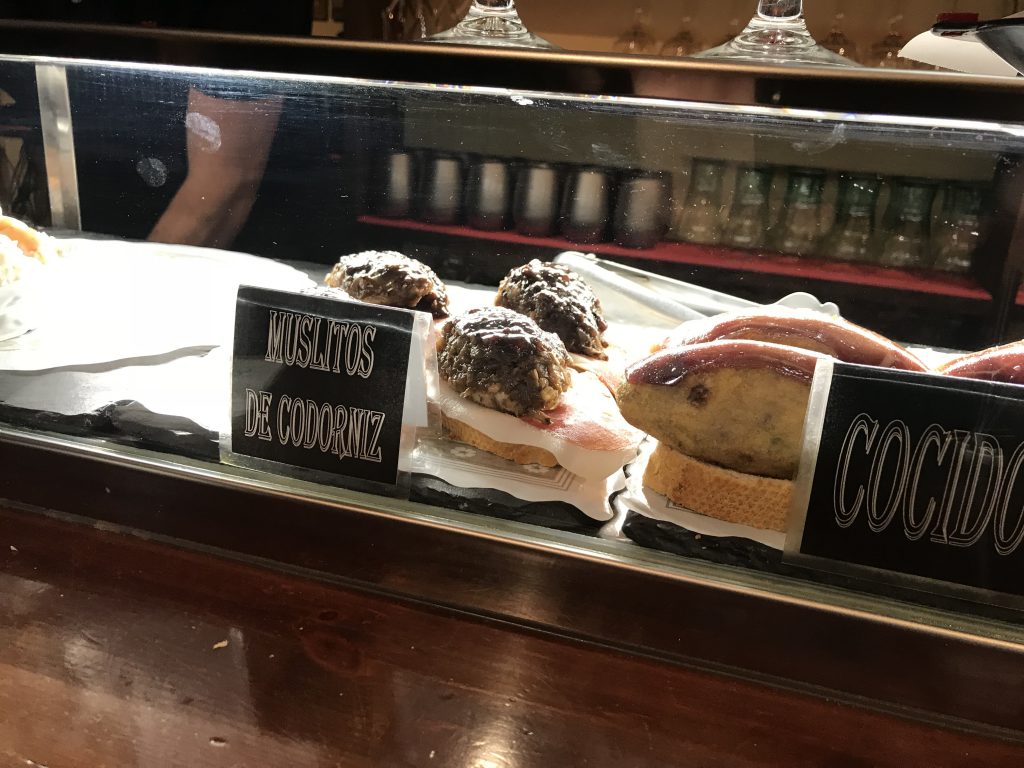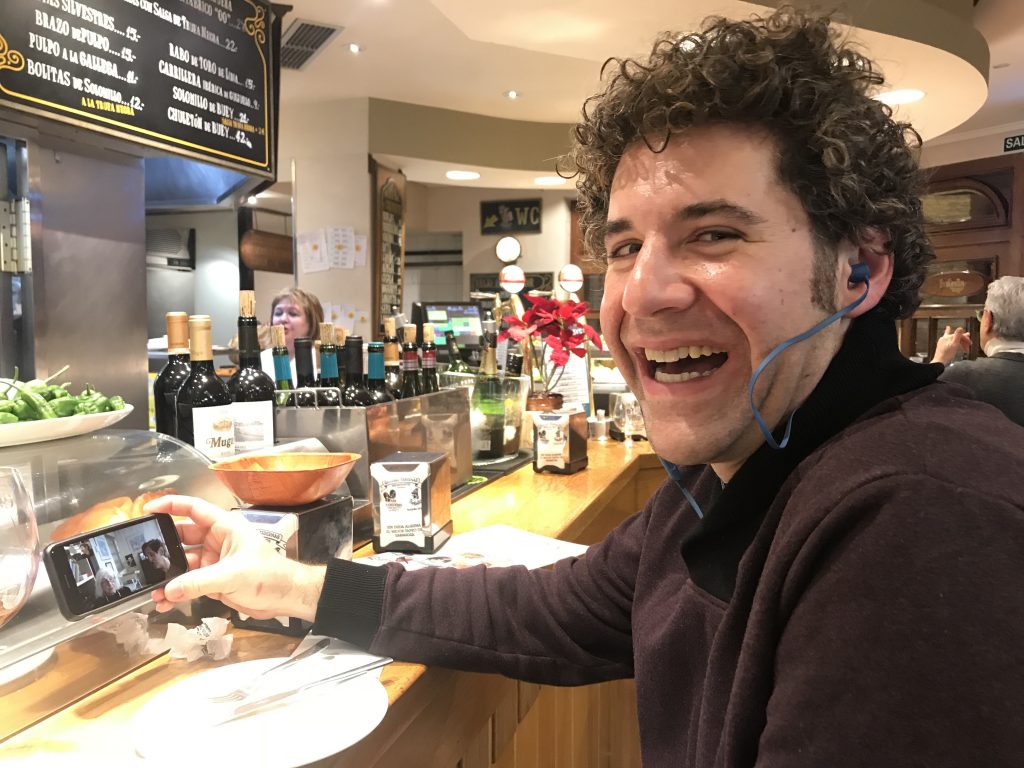 If only we had had access to a kitchen on the trip – the central market was full of culinary treasures.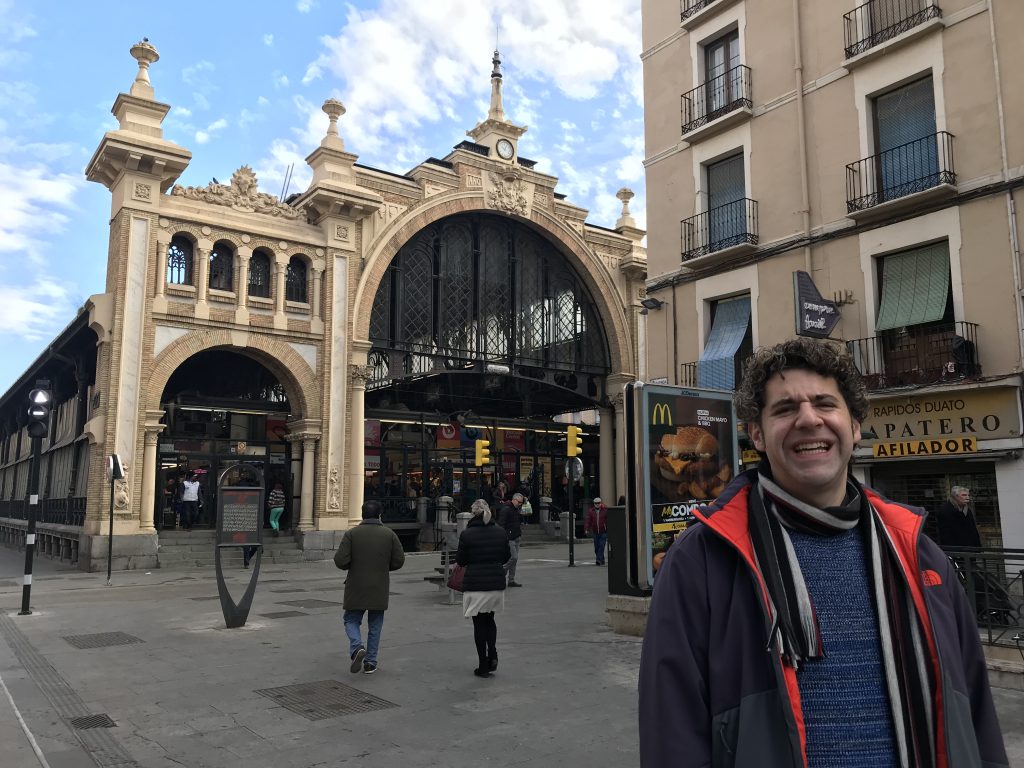 We were excited to see calçots, which reminded us of our recent adventure at the Catalan onion-eating festival.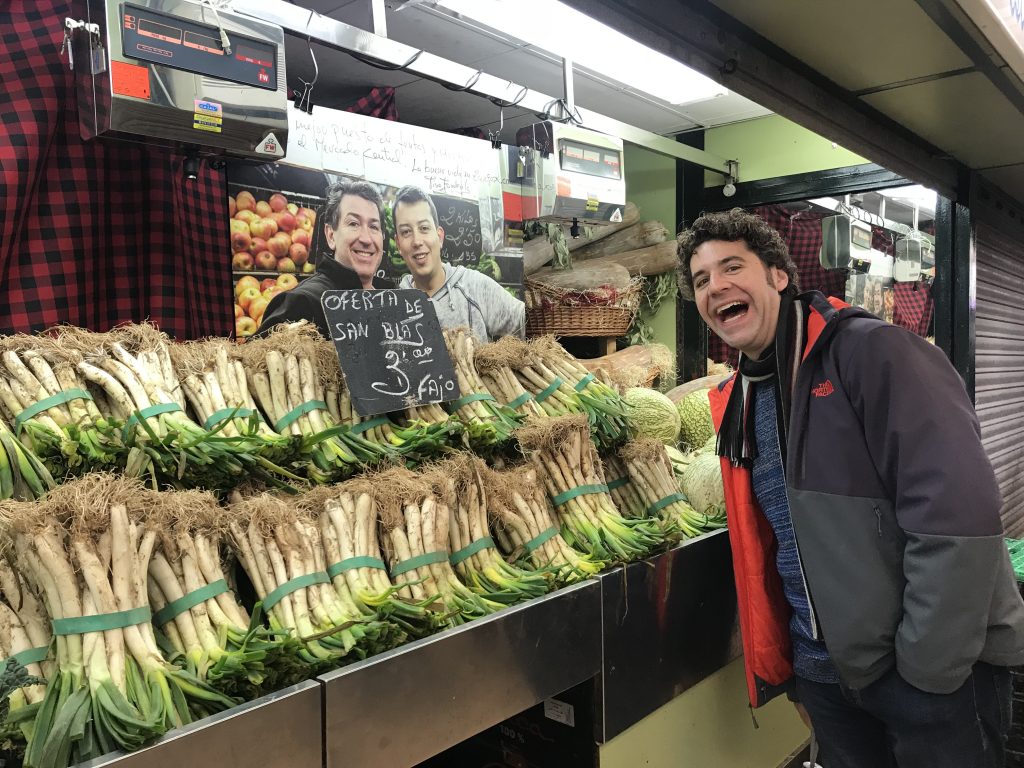 When we weren't eating, there was plenty to see. Zaragoza is home to a number of gorgeous historical monuments.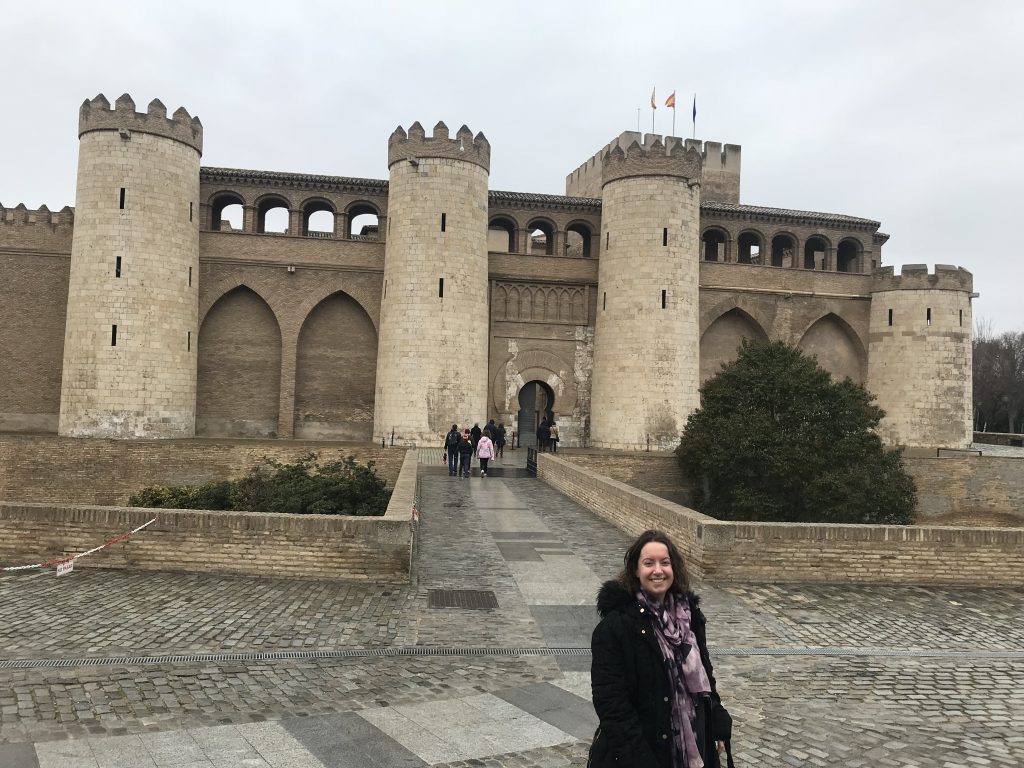 While the city is home to many churches, we were struck by the Aljafería, a fortified medieval Islamic palace.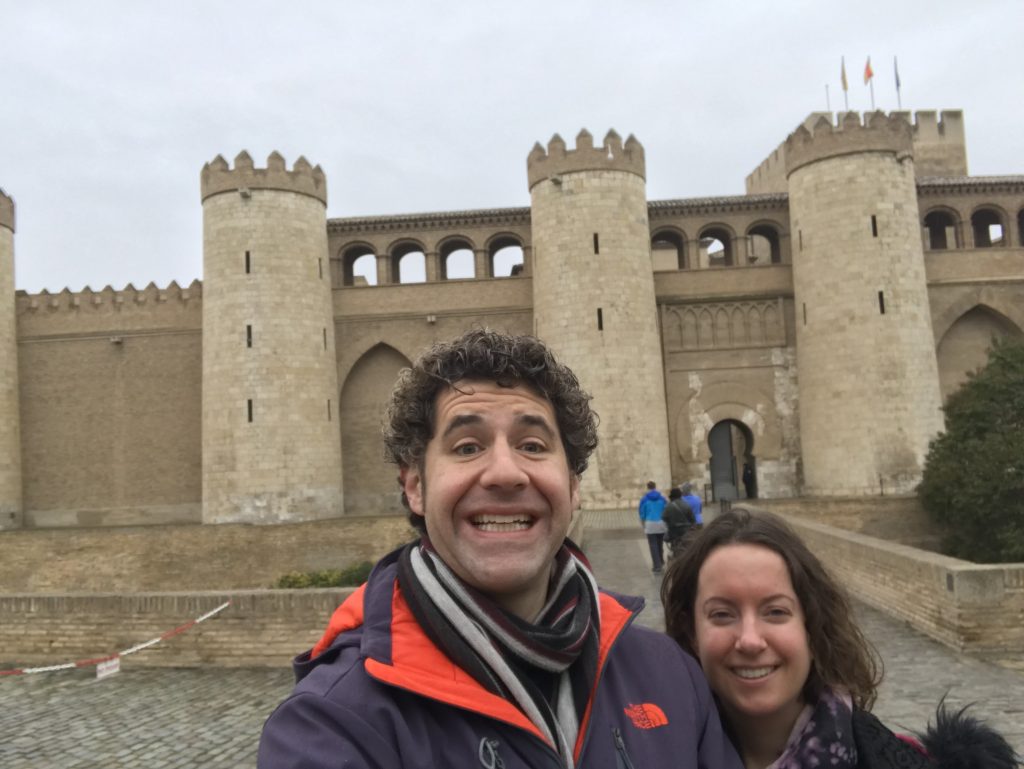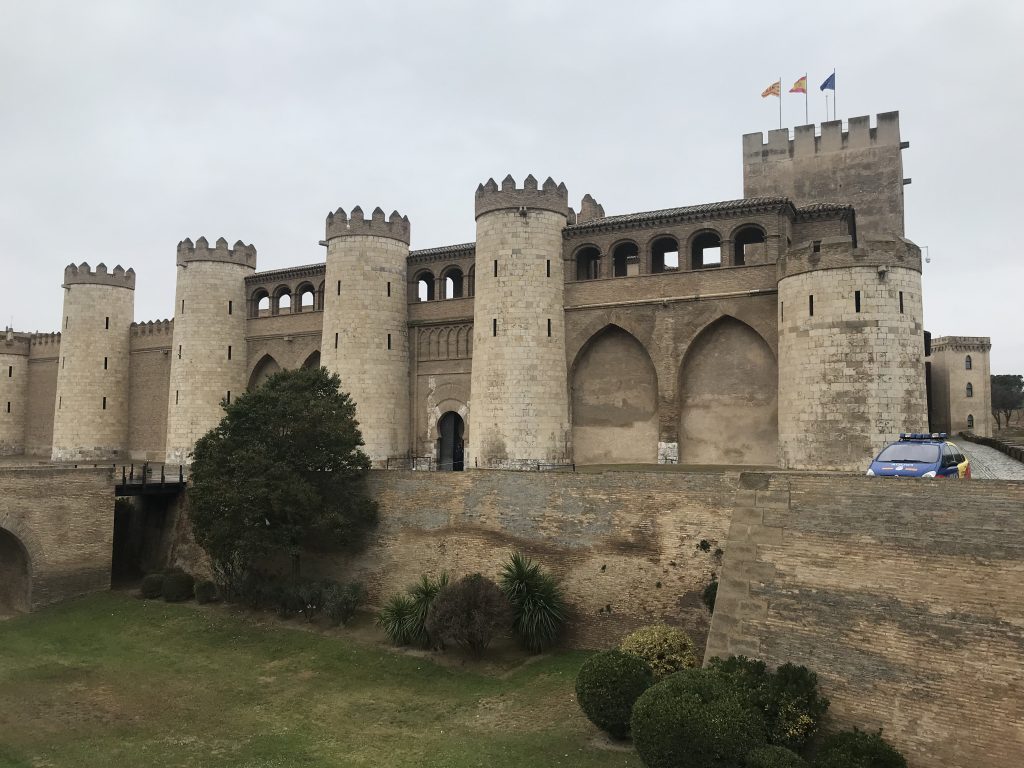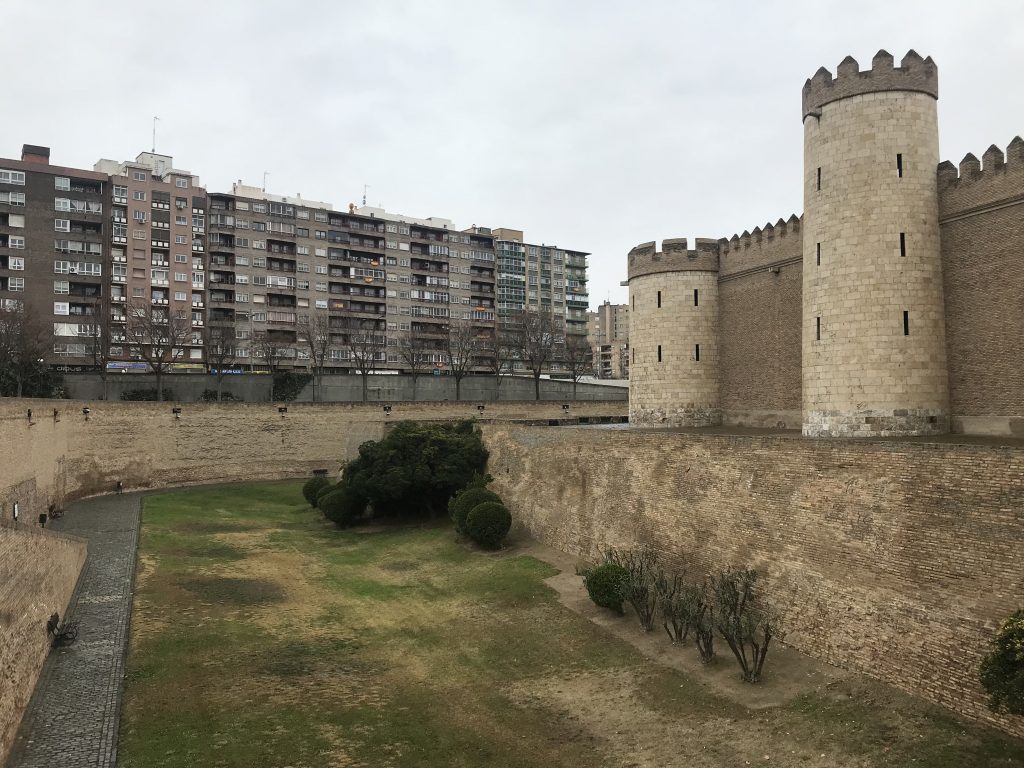 Built in the 11th Century, the Aljafaría is perhaps lesser known than the Córdoba mosque and Granada's Alhambra; however, it is just as significant as an example of historical architecture from Spain's Muslim era.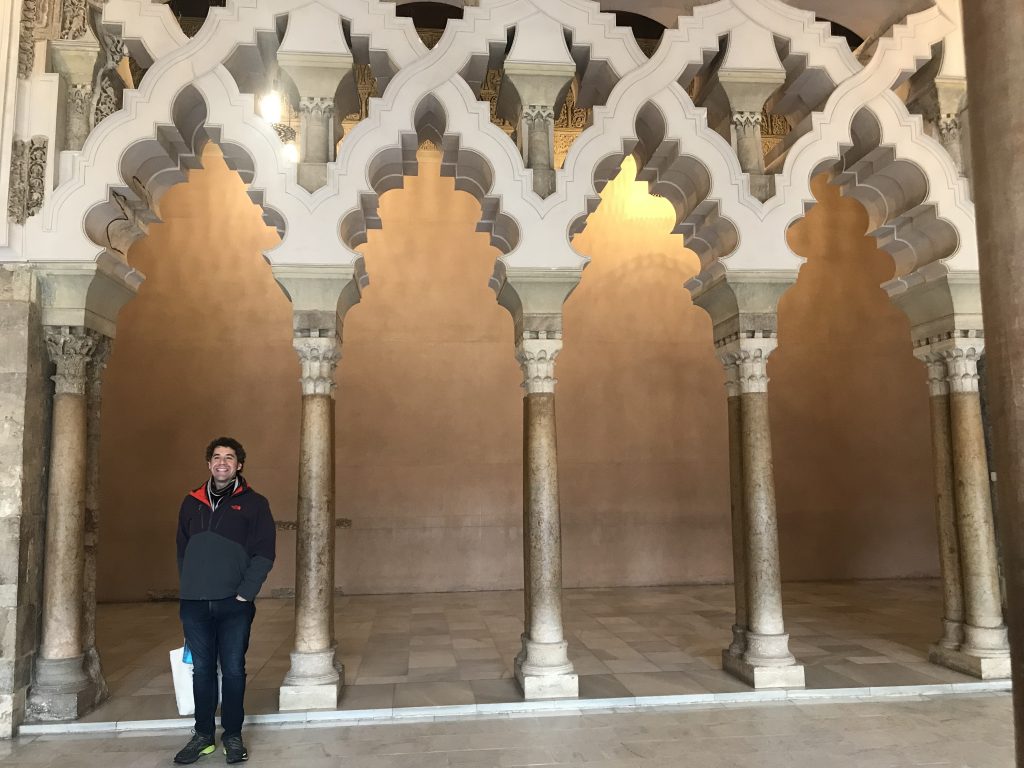 Lots of columns and horseshoe arches.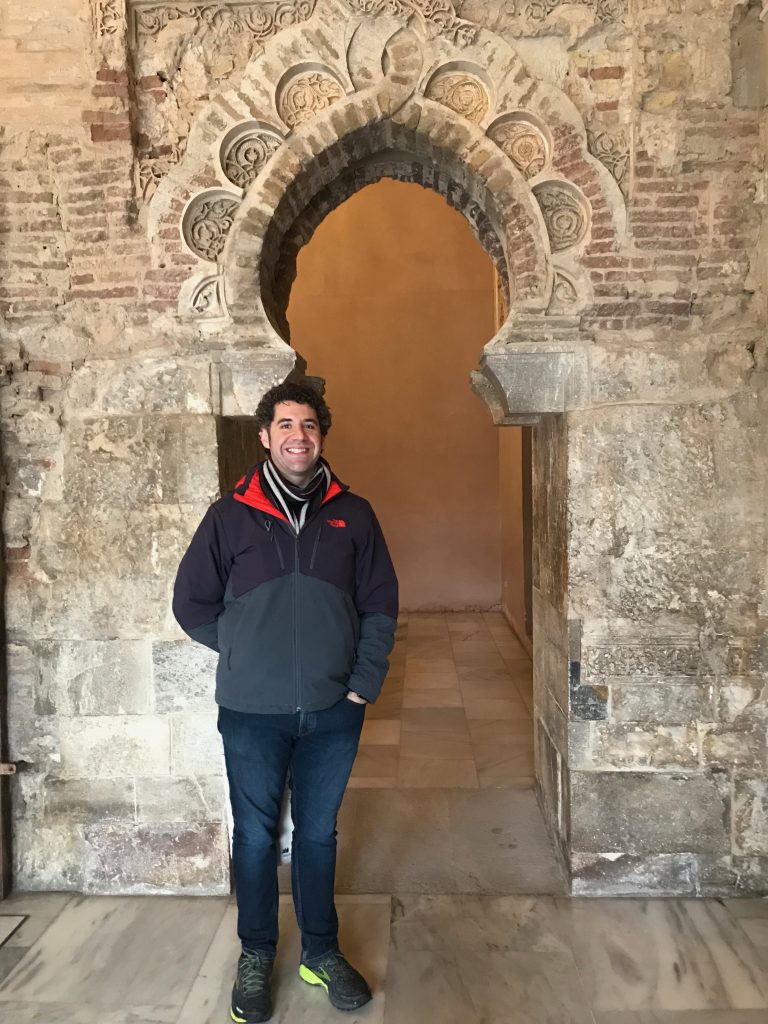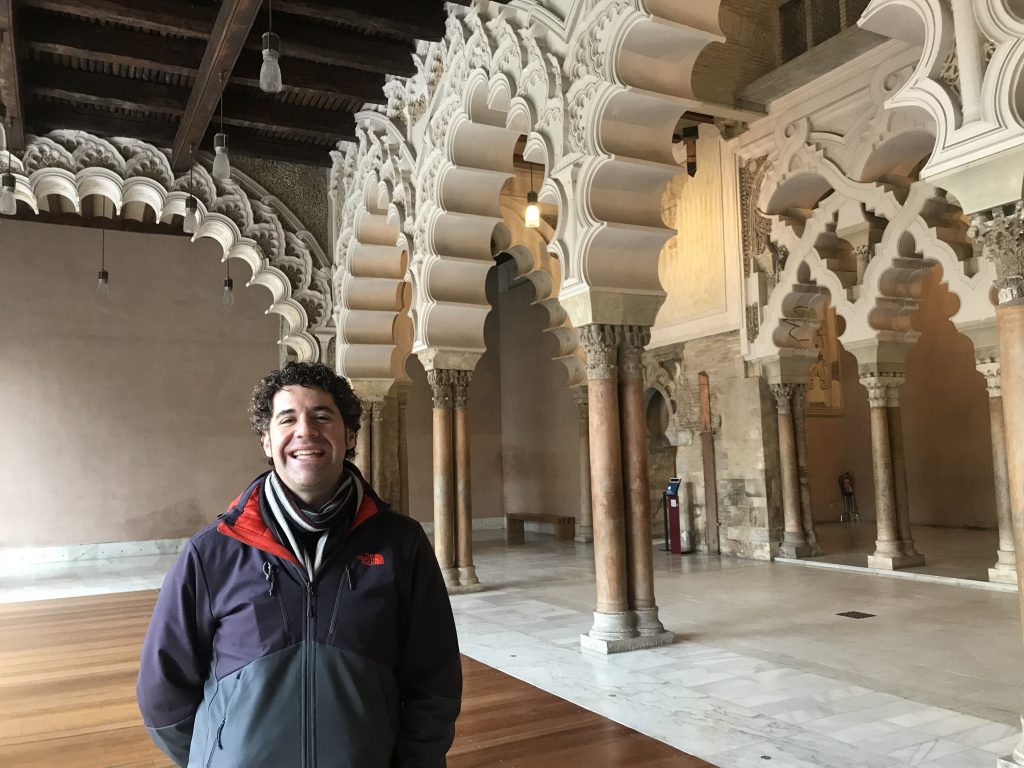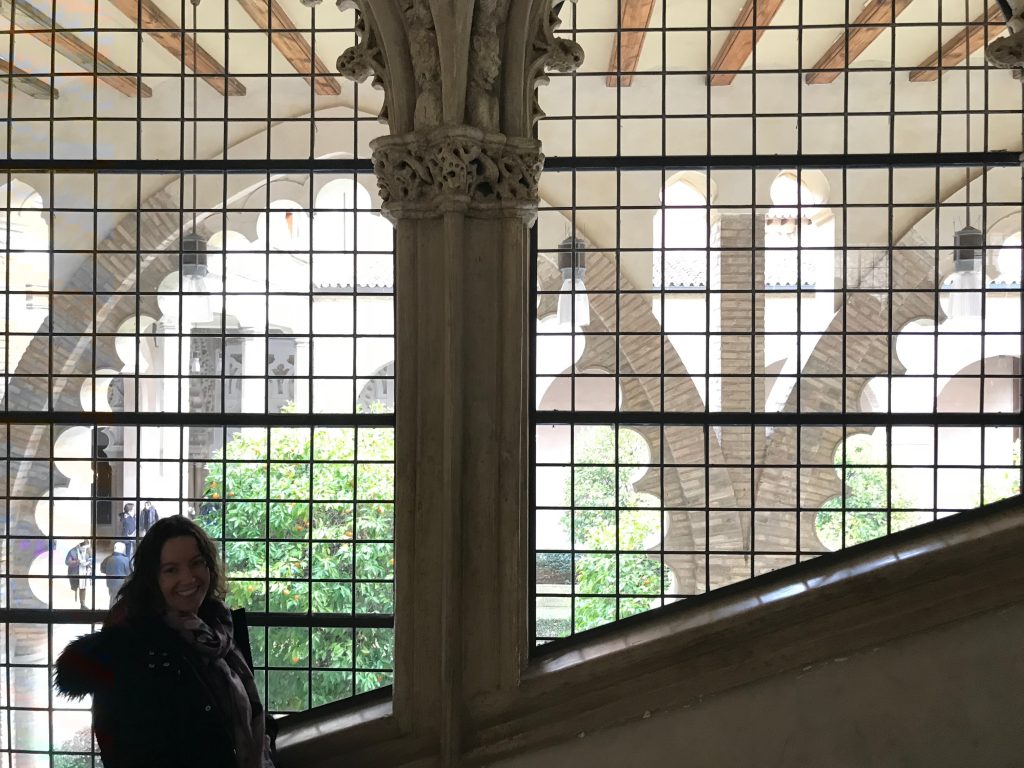 It had a lovely garden, as was typical in these types of structures.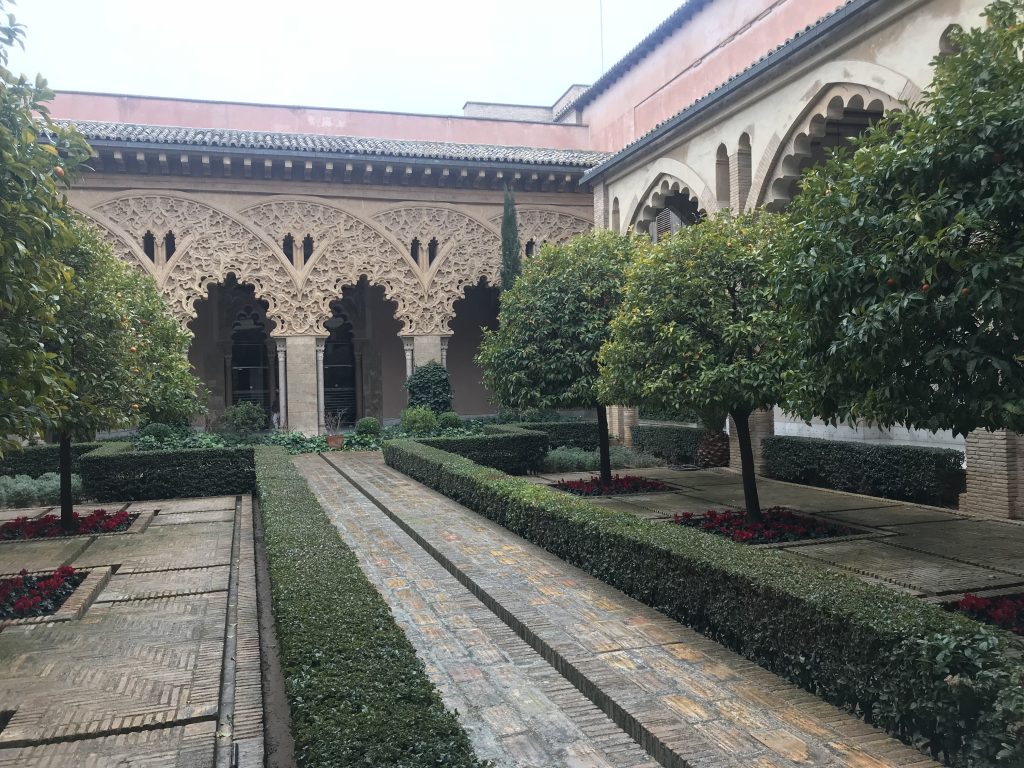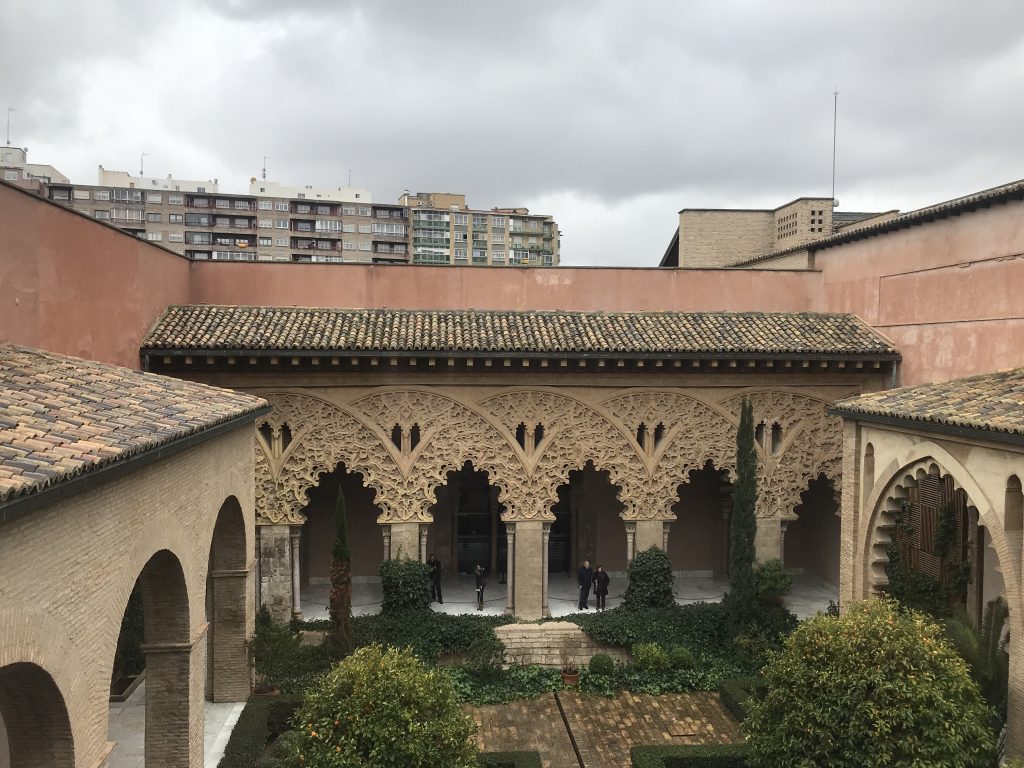 And so many ornate details, including beautiful tiles and elaborate painted ceilings.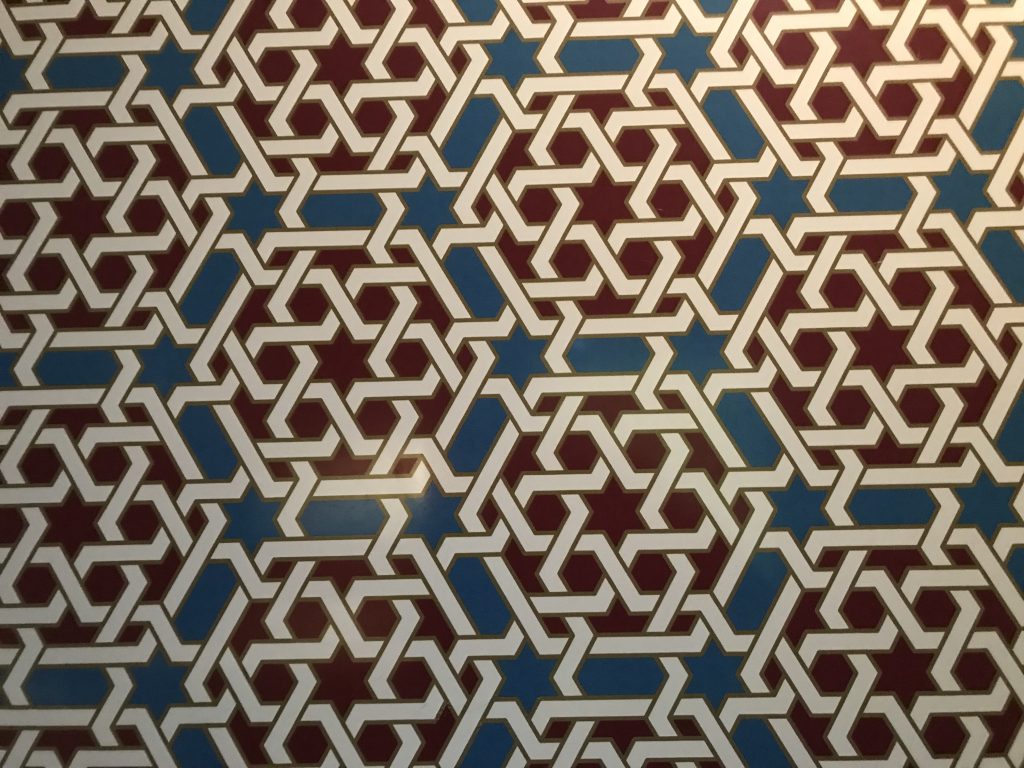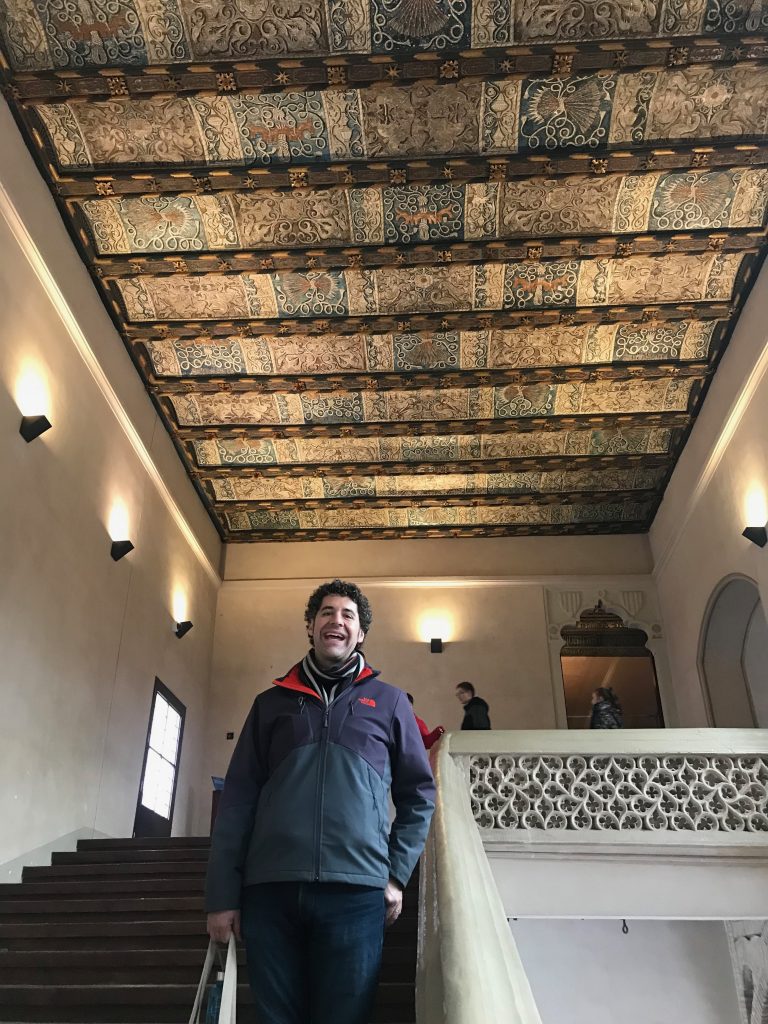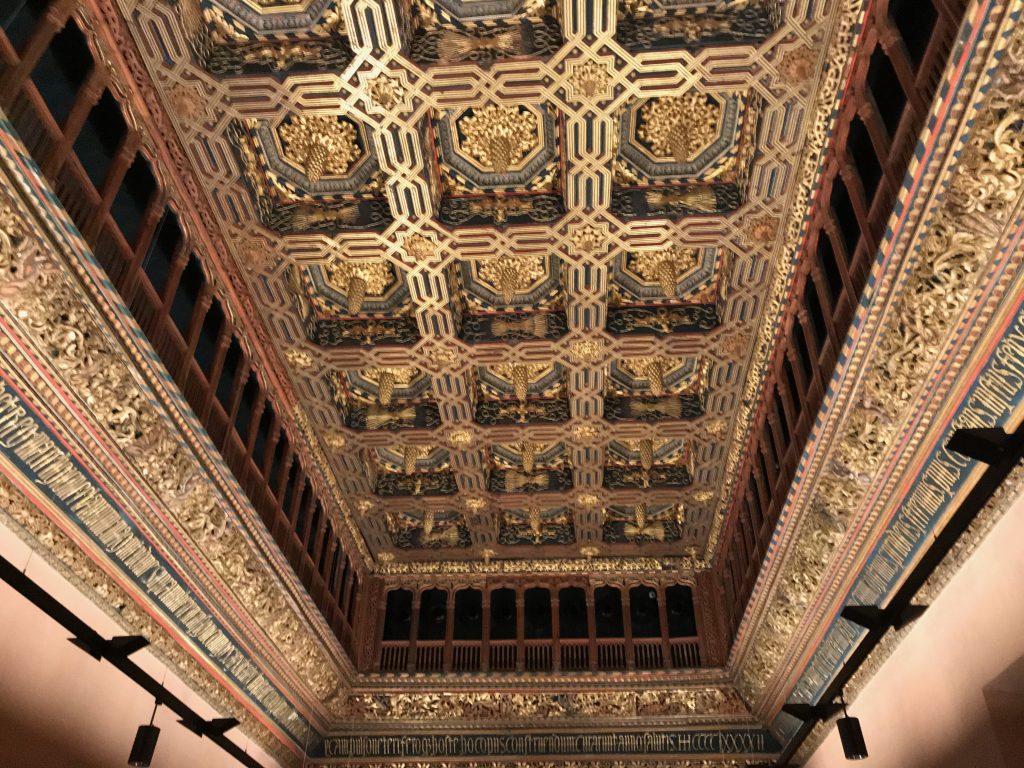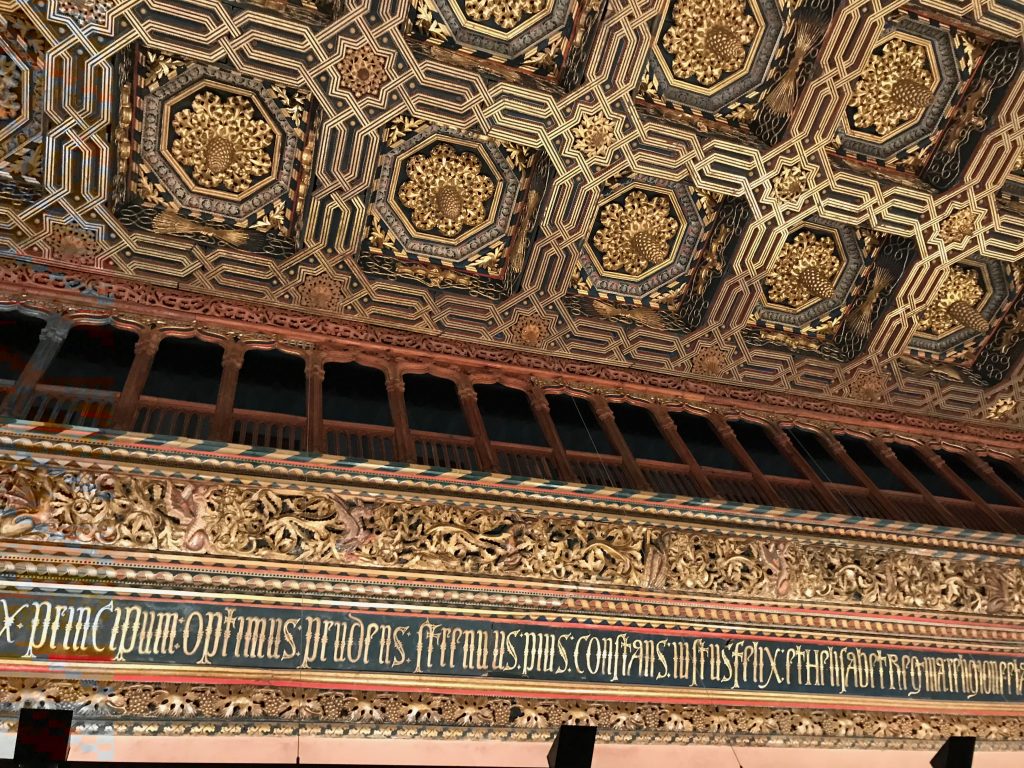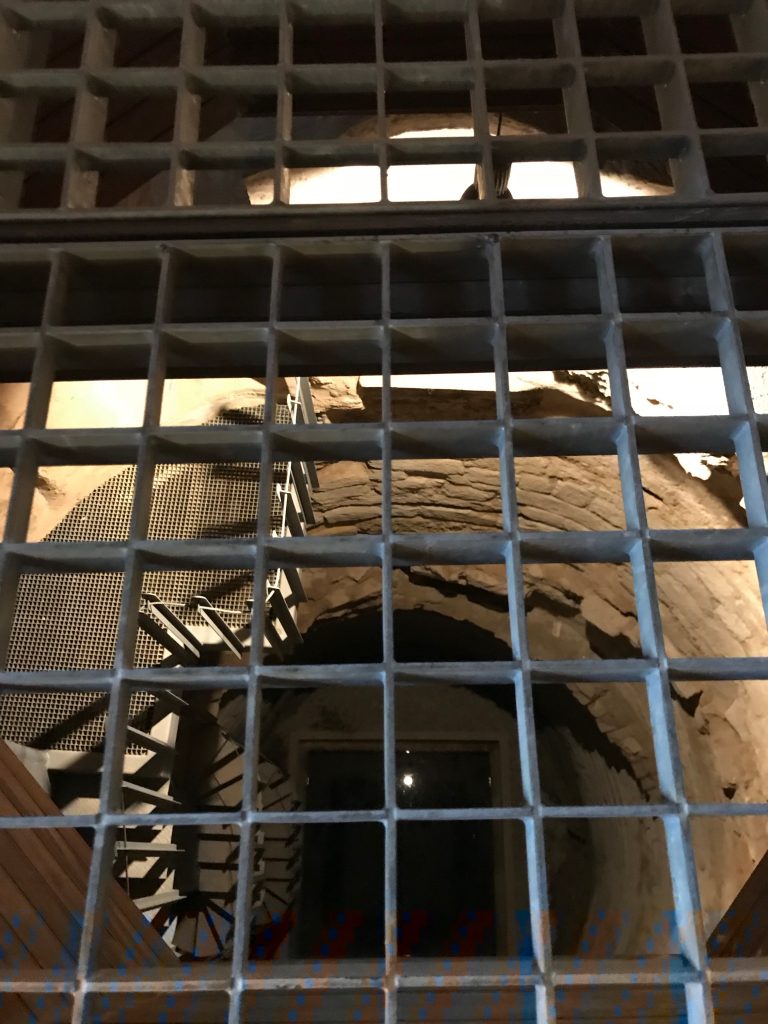 Not all of our photos captured the stunning palace.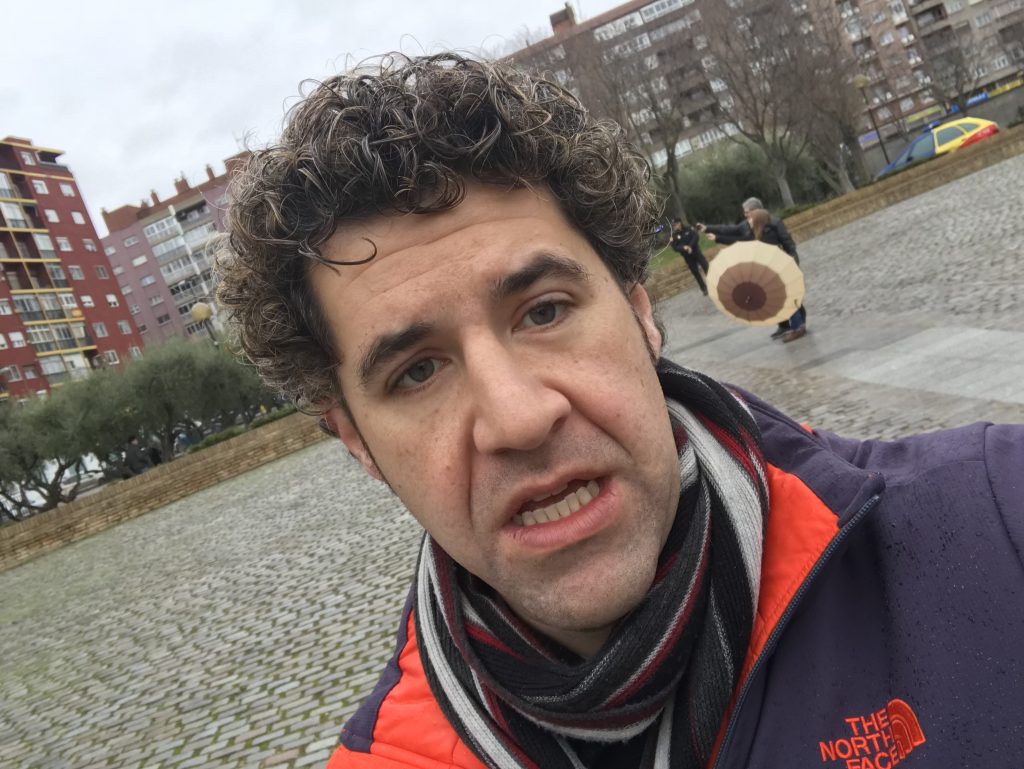 As we said earlier, Zaragoza is home to many lovely churches – we definitely received our RDA of JC on this trip. Dreamer was enchanted by the lovely tiled roof of the Basilica de Nuestra Señora del Pilar.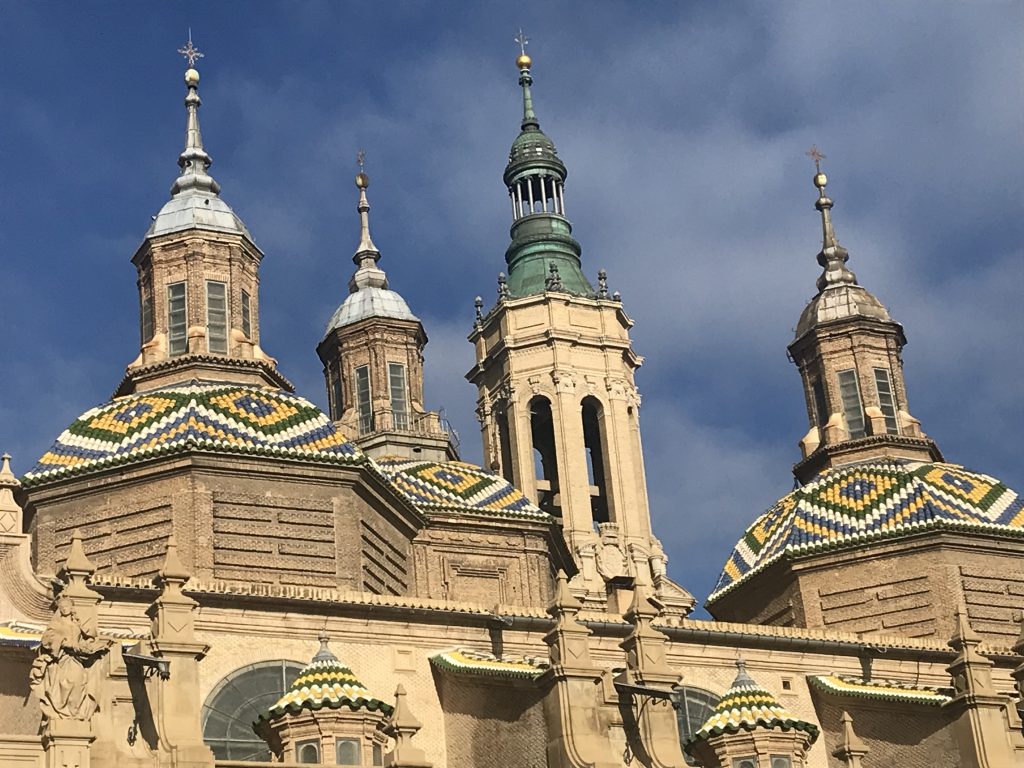 It is adjacent to the plaza with Doer's beloved fountain.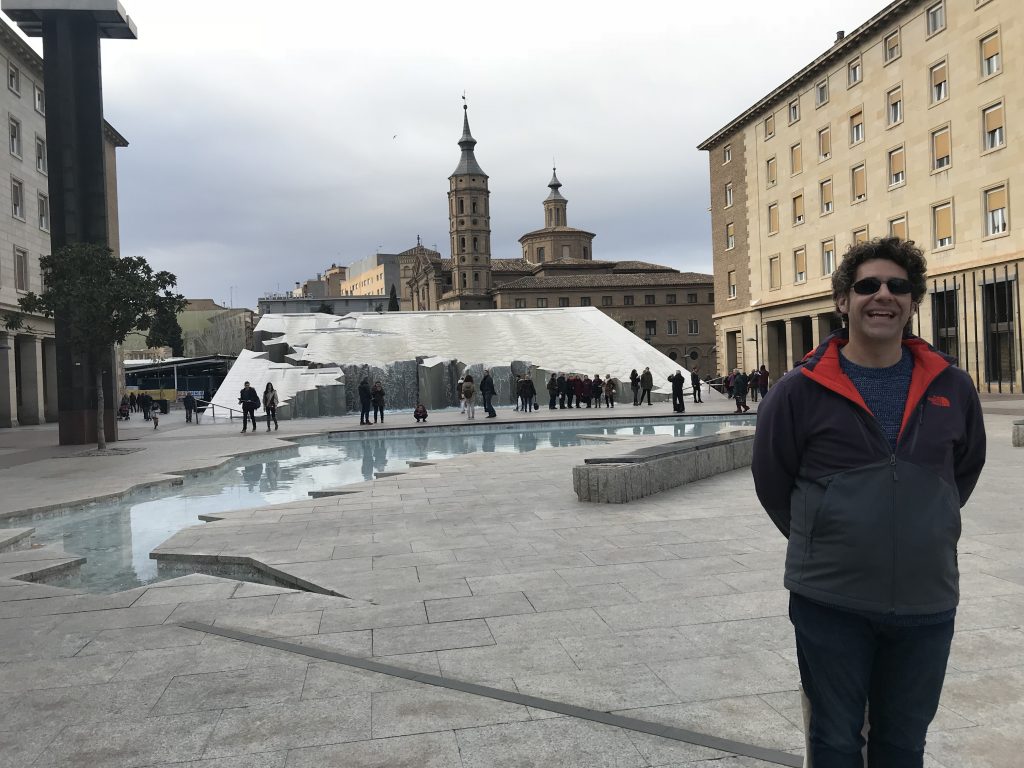 Also a nice view from the river.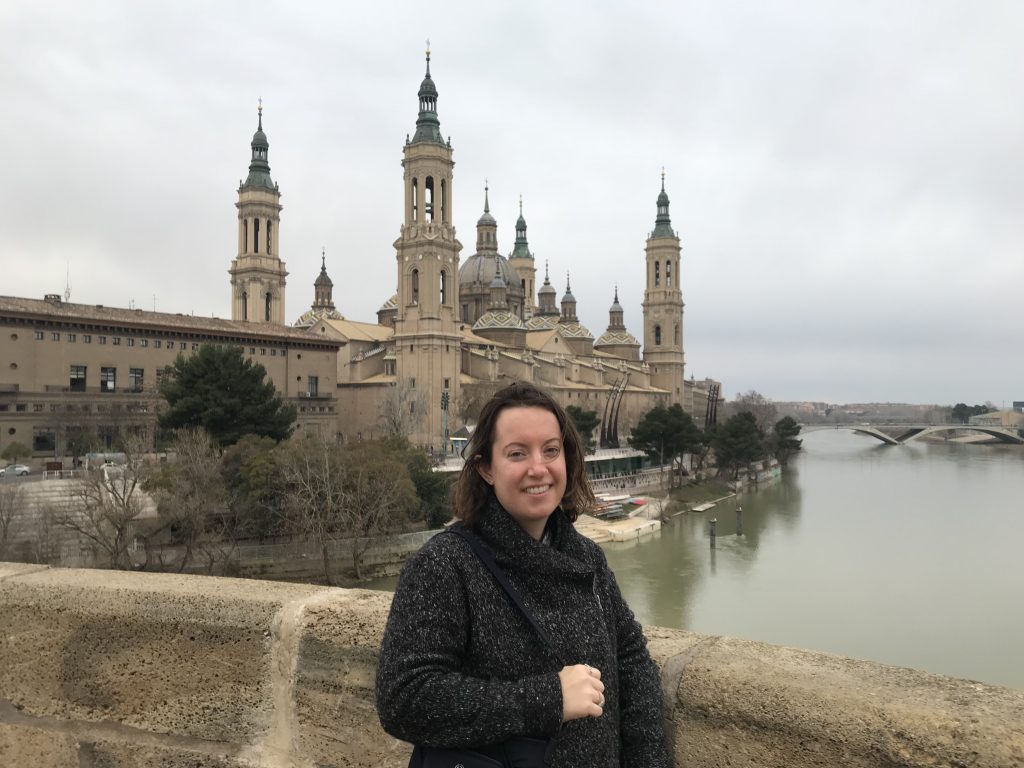 The Basilica of the Virgen of Pilar wasn't too shabby from within, either, although we did have to be sneaky about taking photos.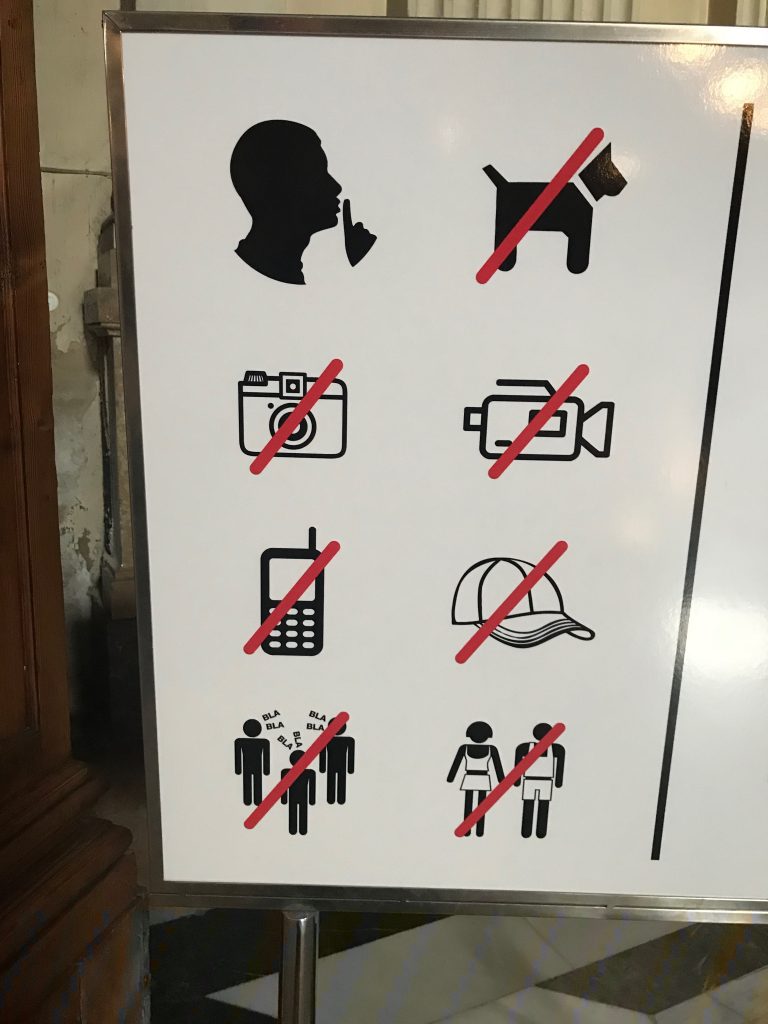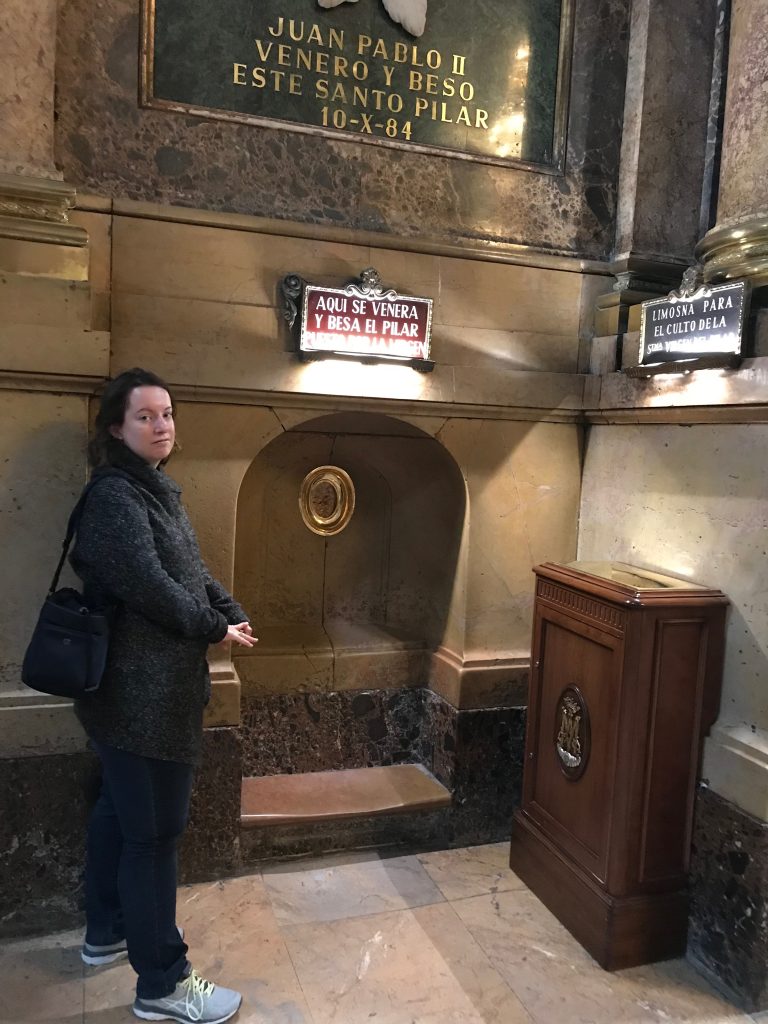 During the Spanish Civil War, four bombs were dropped upon the basilica, but they did not explode. Some of them remain on view in the church.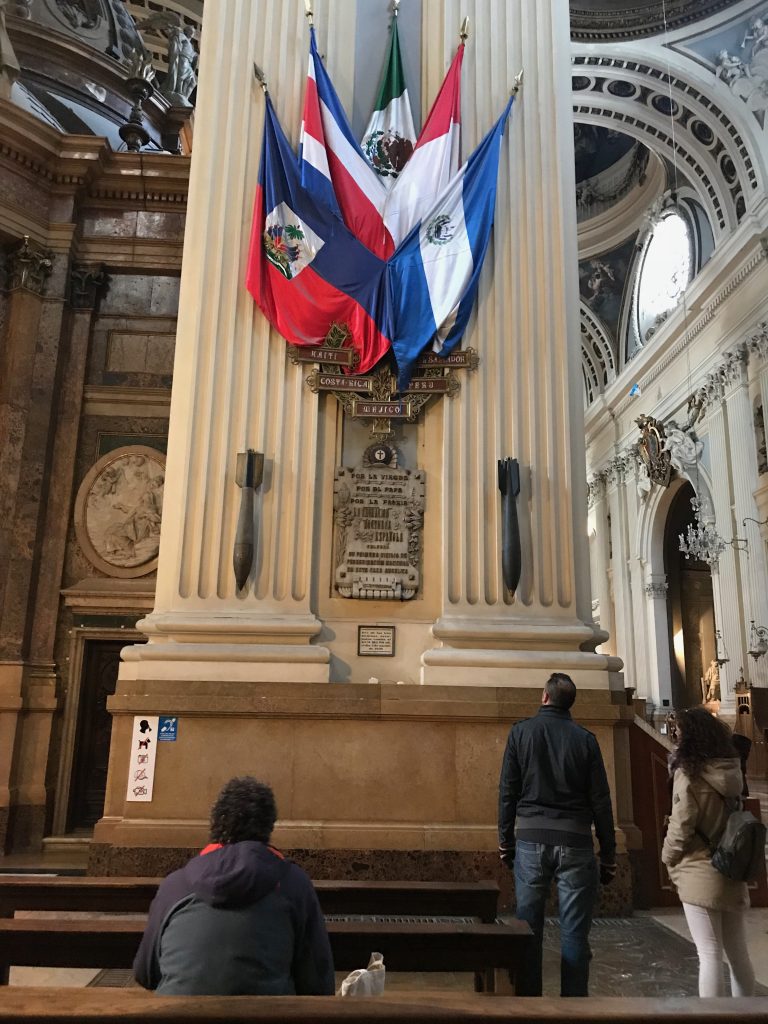 The other very large church, the Cathedral of the Savior (or La Seo), is an interesting mix of architectural styles, including Mudéjar, Romanesque, Gothic, Baroque, and Renaissance. We can't speak to other cultures, but to us, this mix seems very Spanish.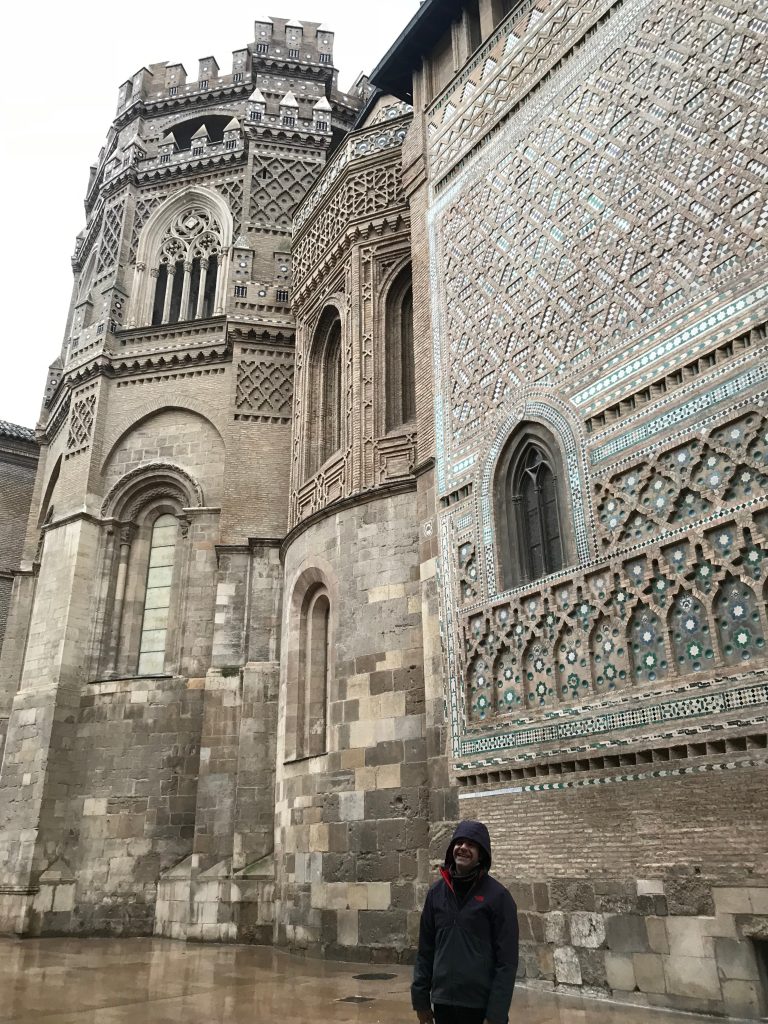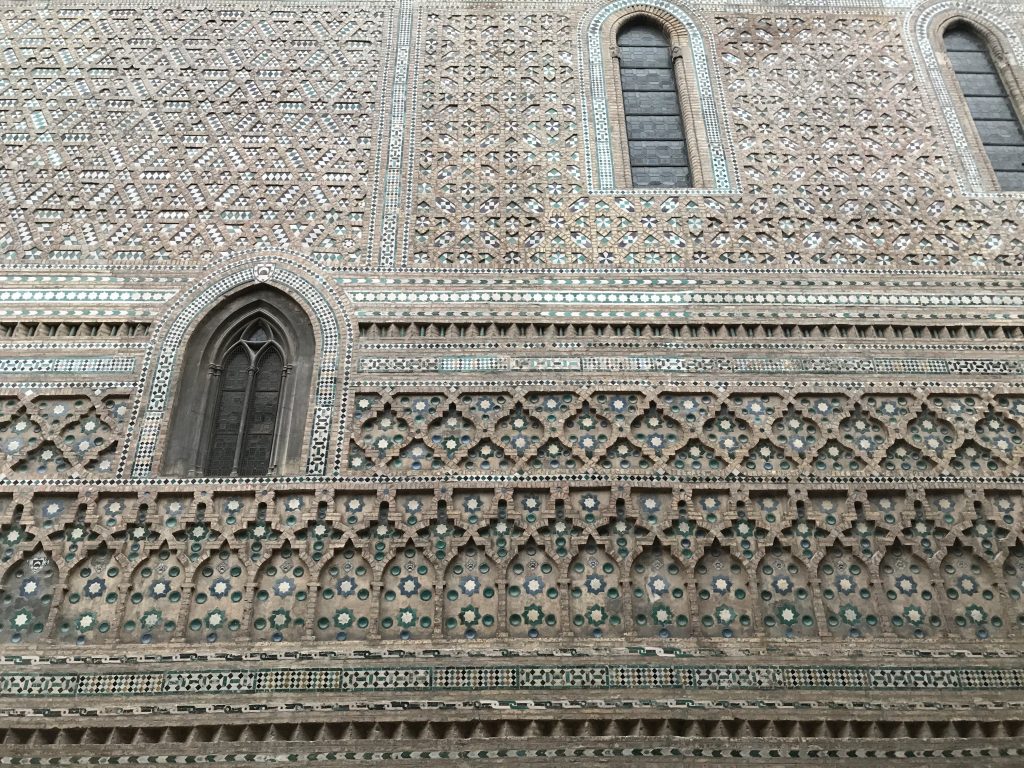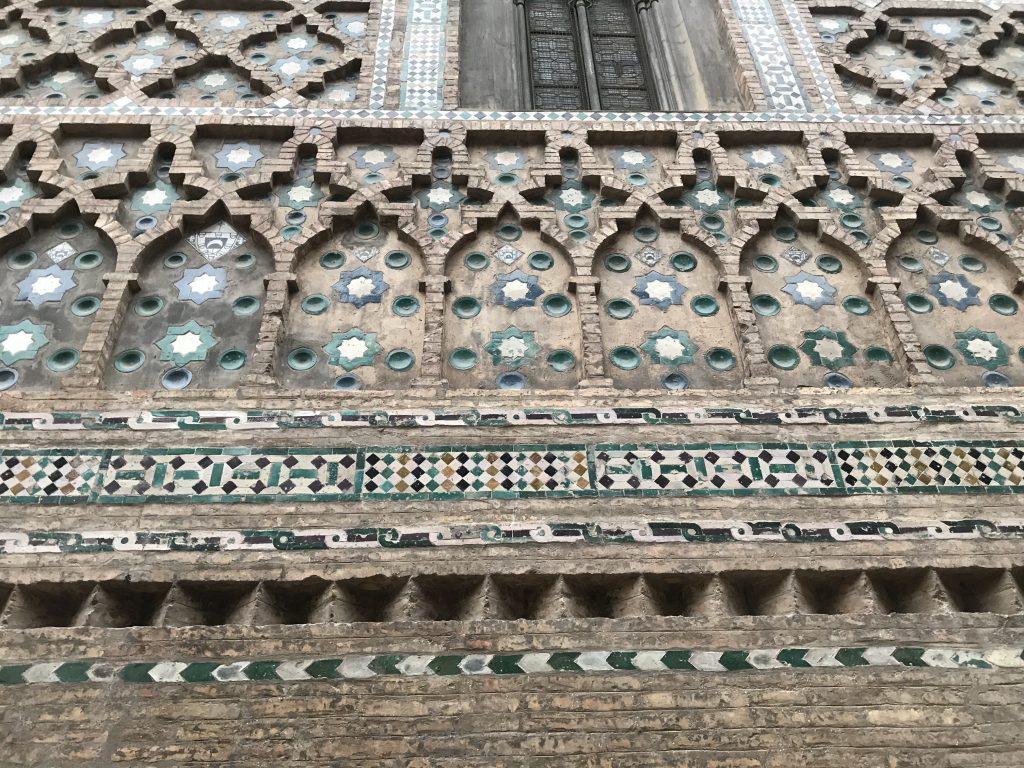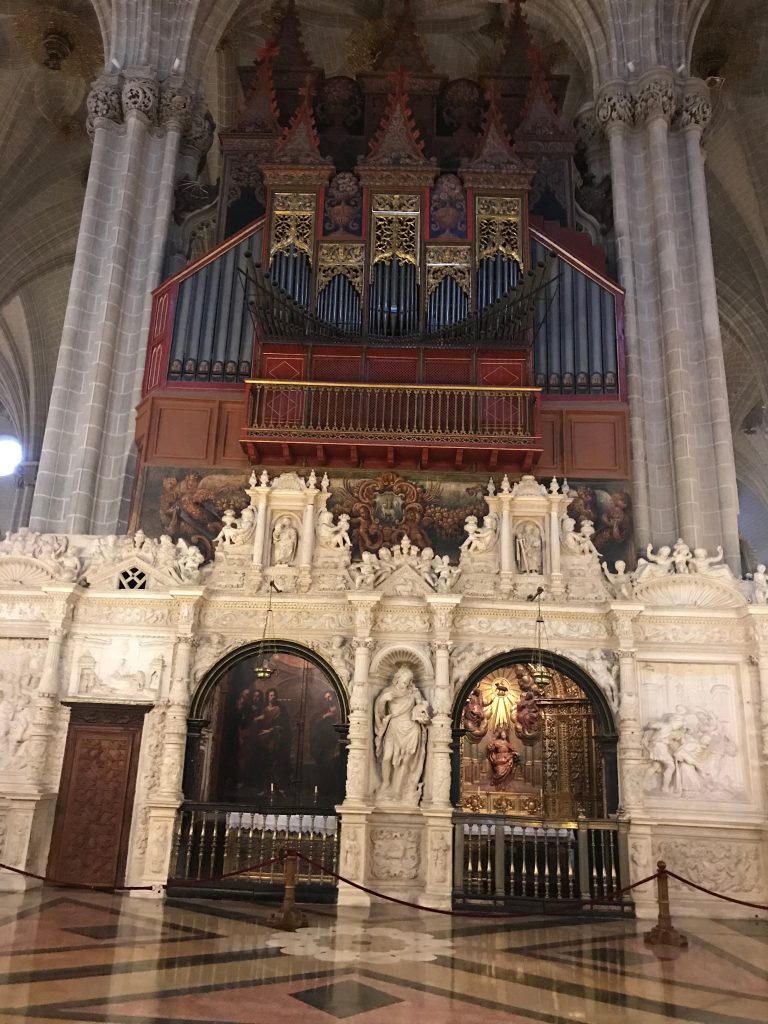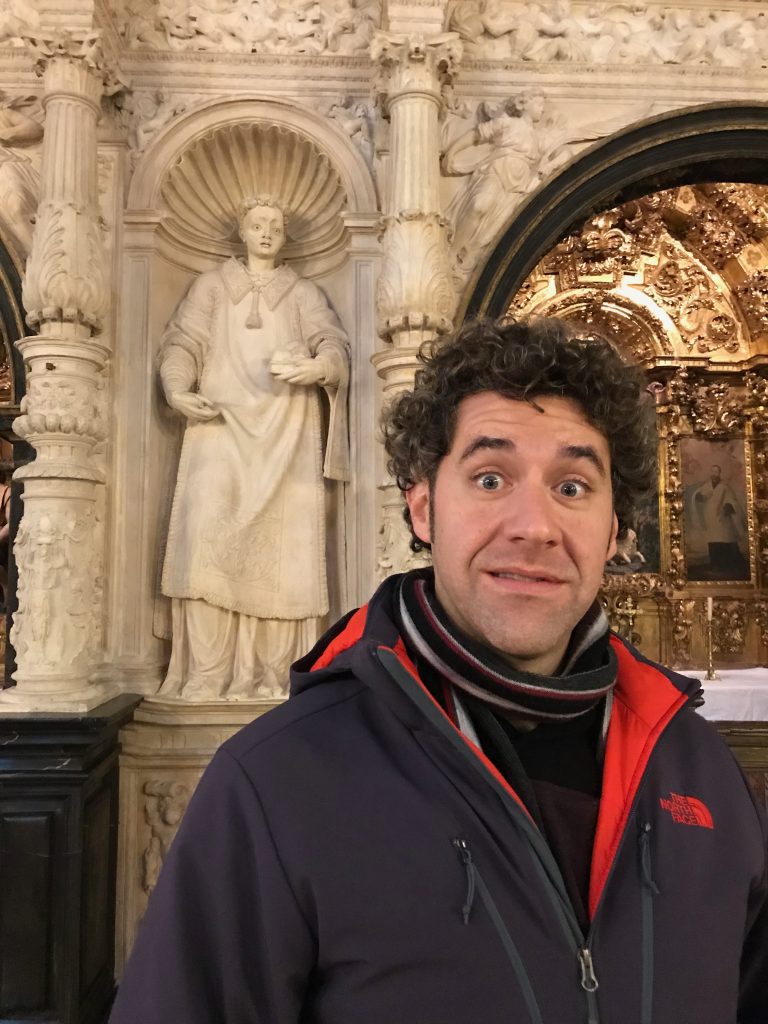 Dreamer was also keen on visiting the Iglesia of San Pablo to admire its Mudéjar style.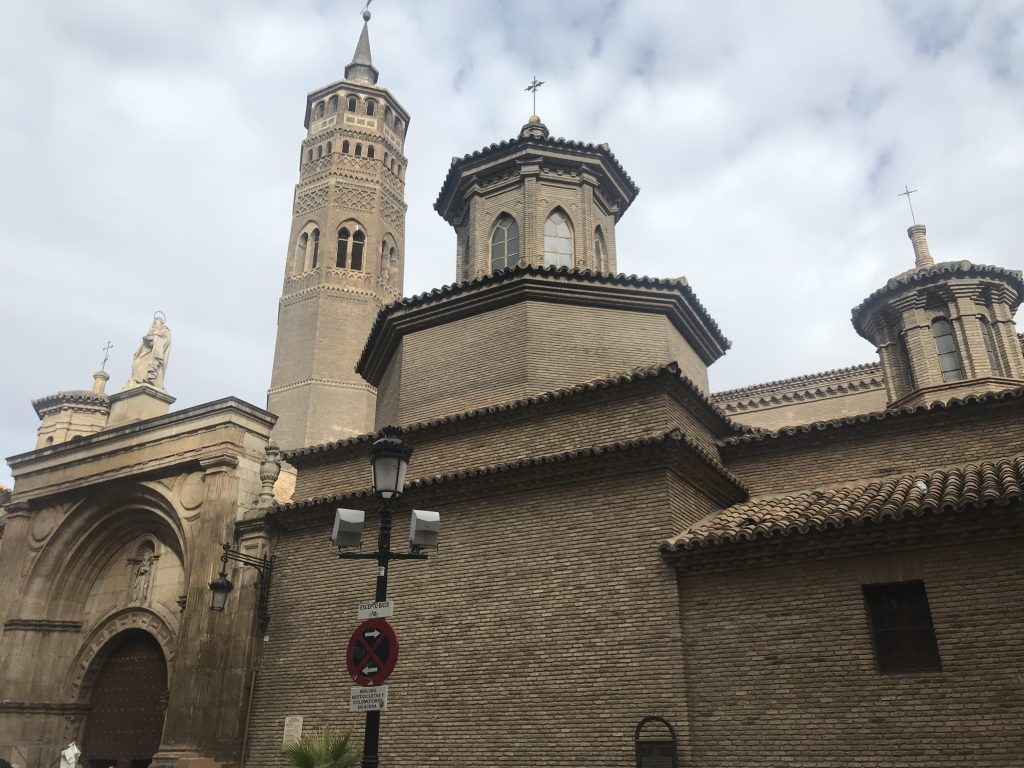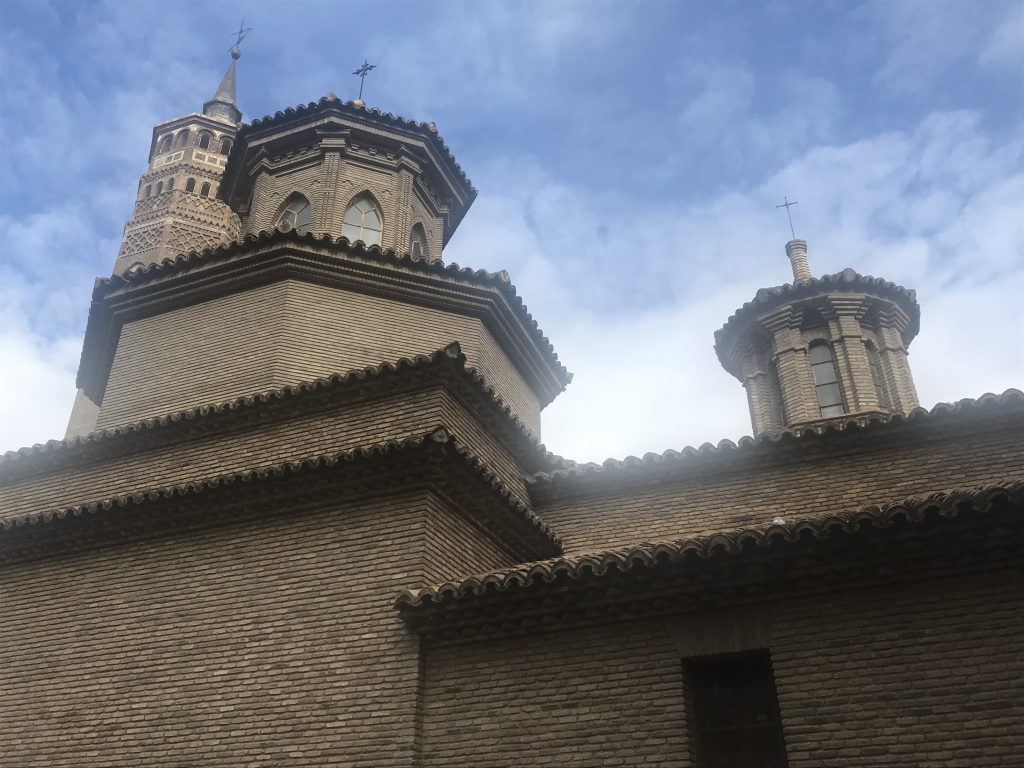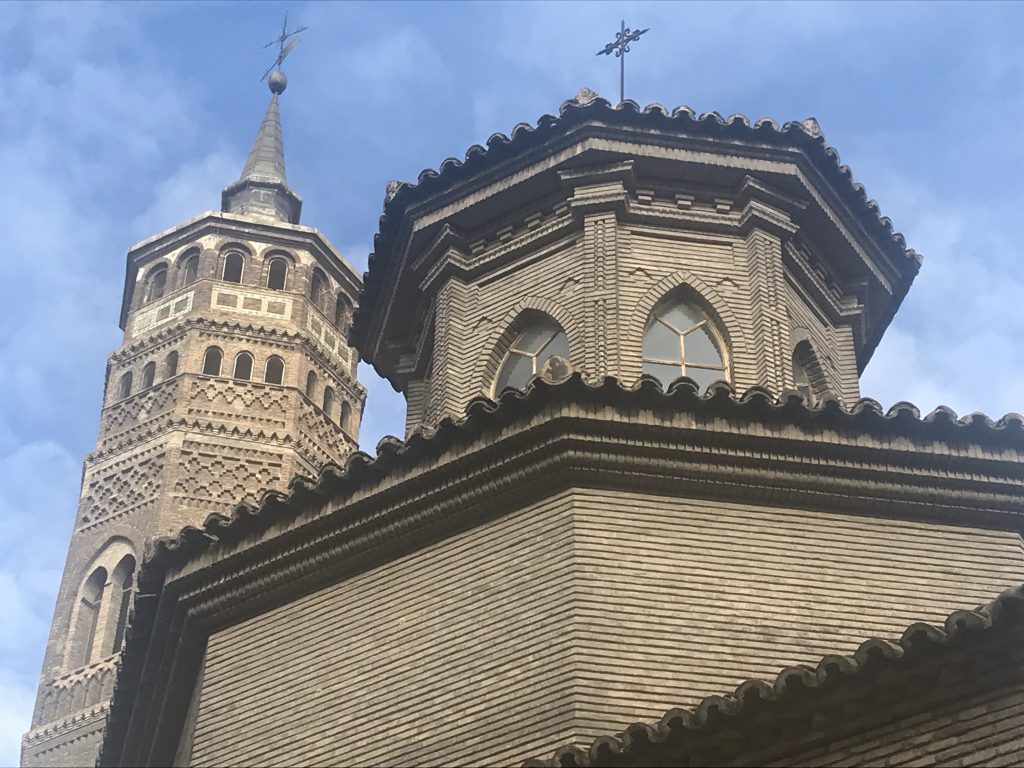 Little did we know the church would be packed inside and outside due to the feast of San Blas (Saint Blaise). Makes sense, as the church was built upon the site of a former hermitage of San Blas.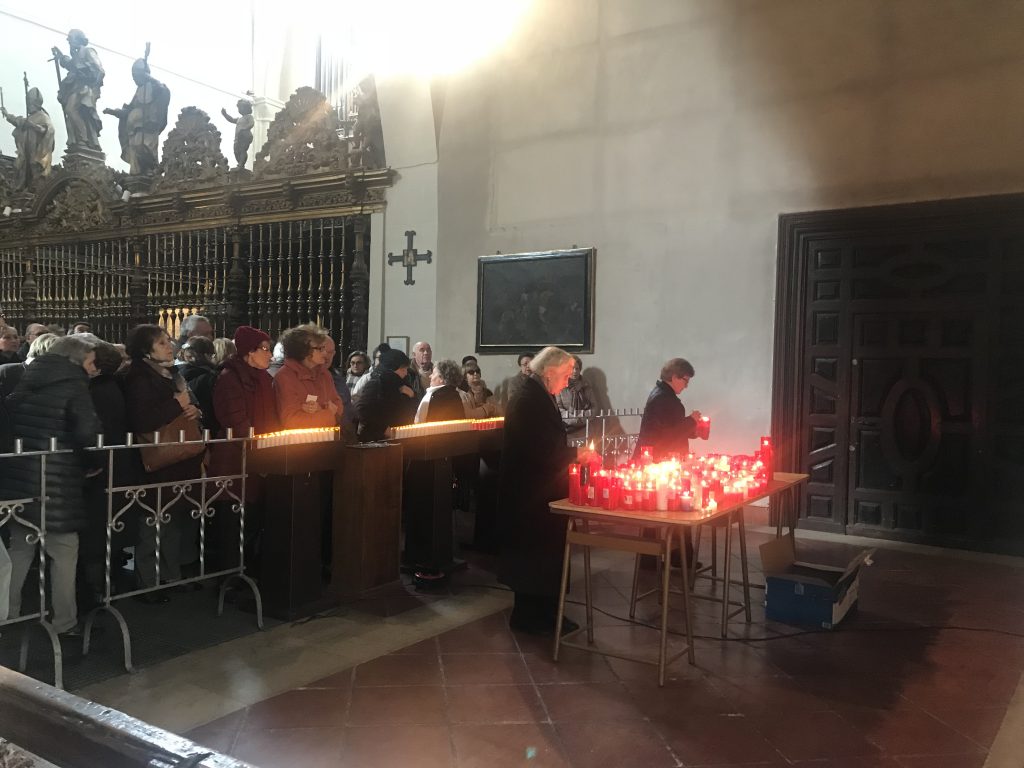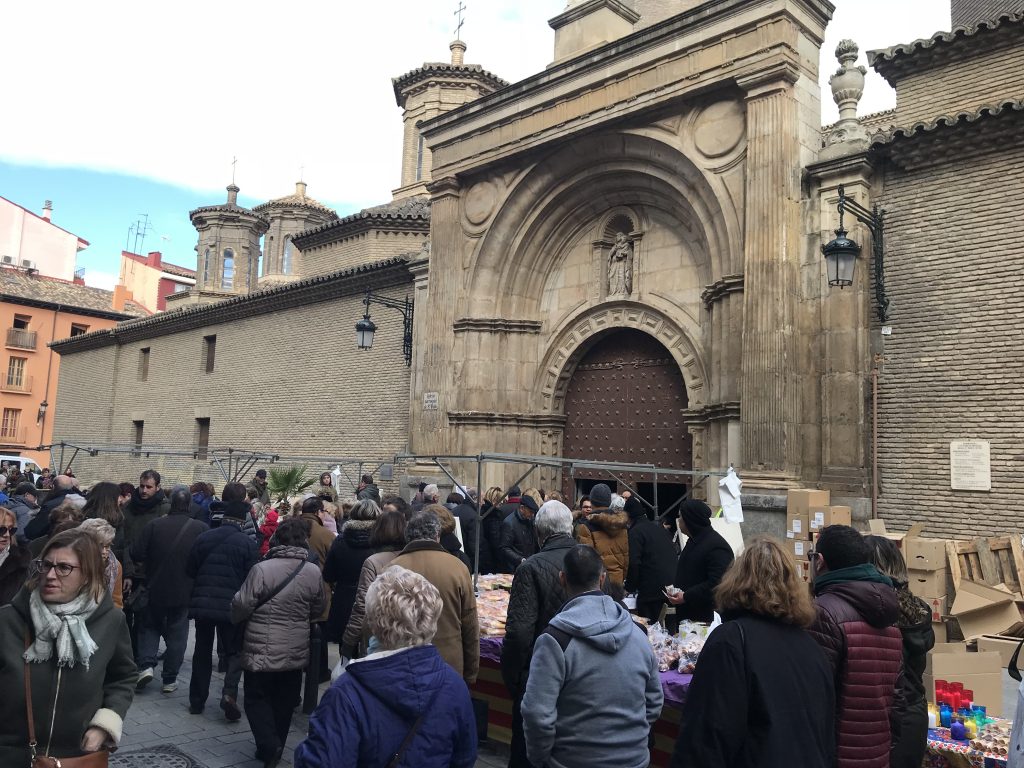 Another church, the Iglesia de Santa Isabel de Portugal, is known for its façade, an example of Churrigueresque style.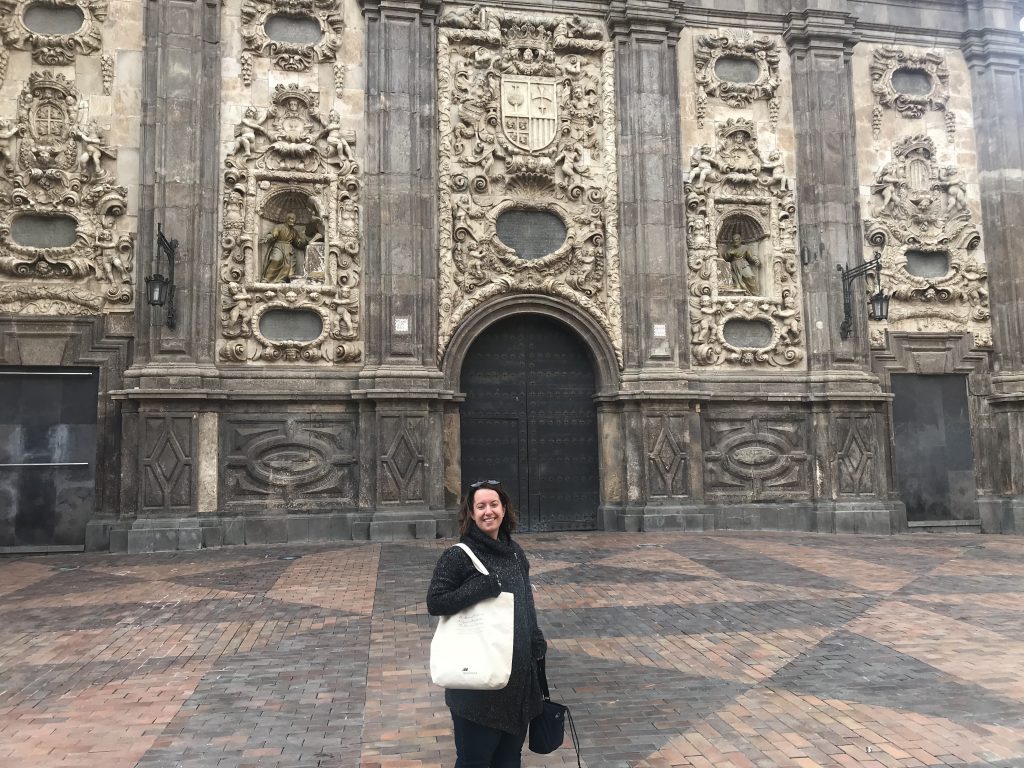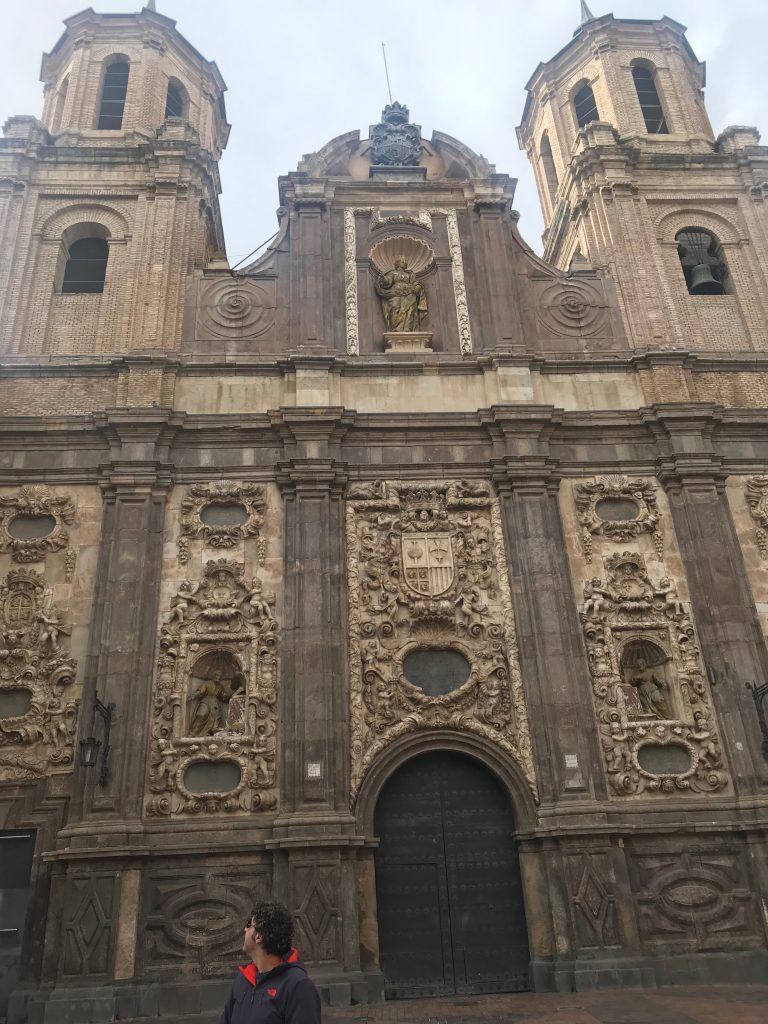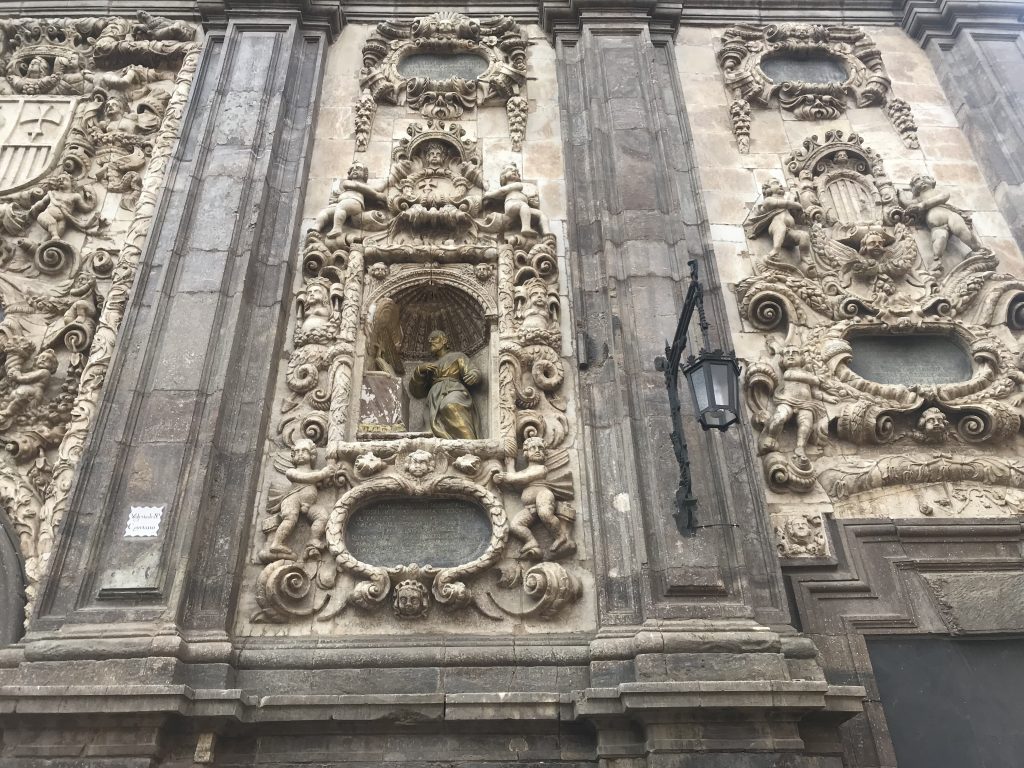 The Church of San Felipe had fun, twisty columns inside and out.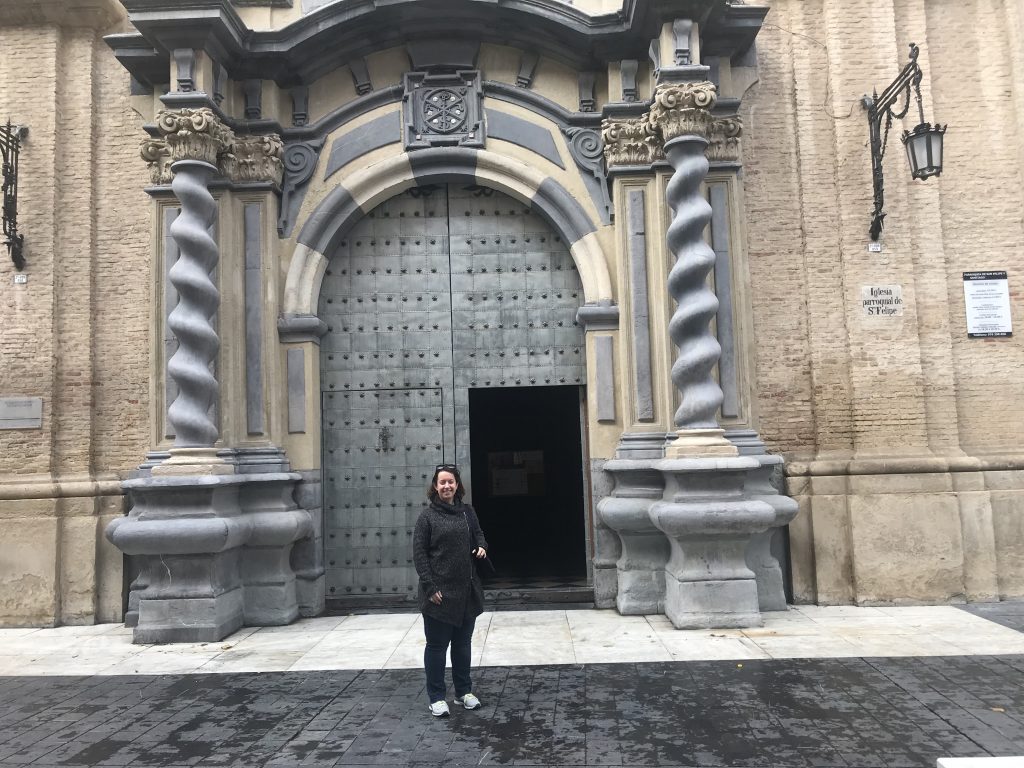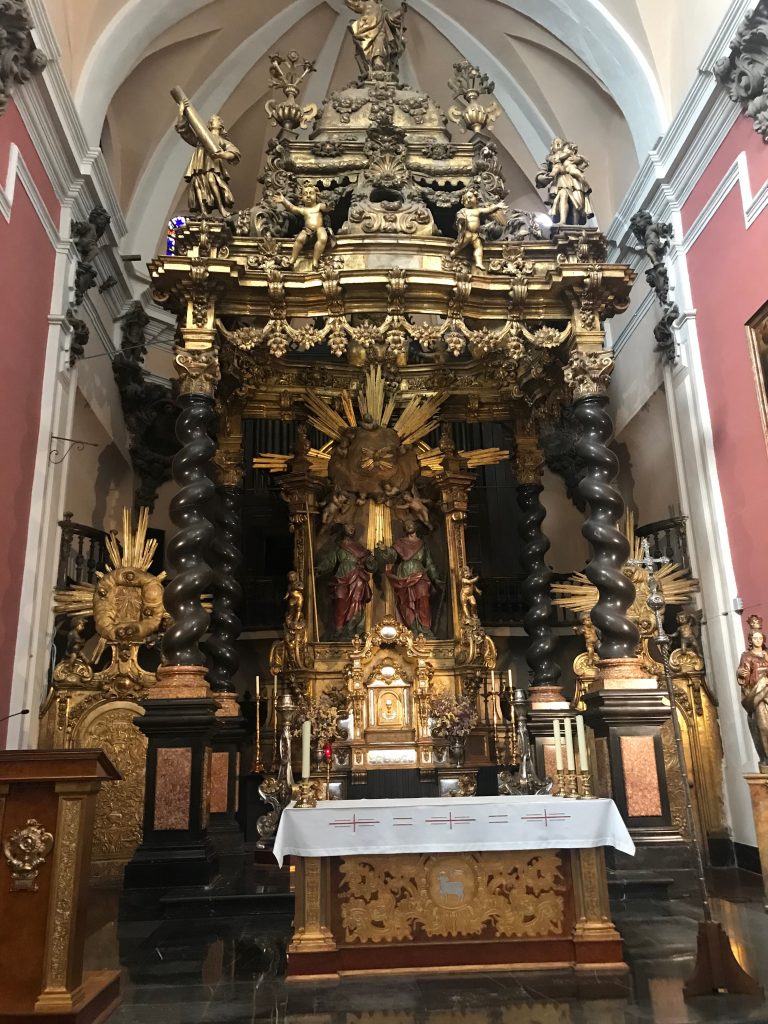 Holy Week is also pretty big here, as you can tell by this display from one of the cofraides.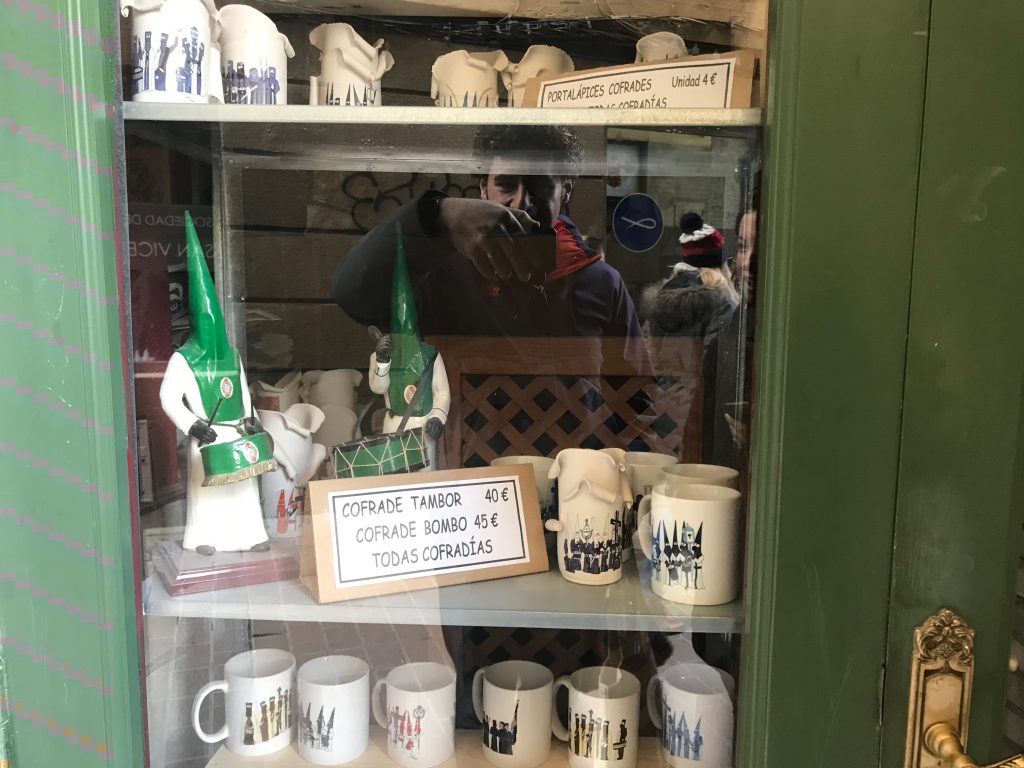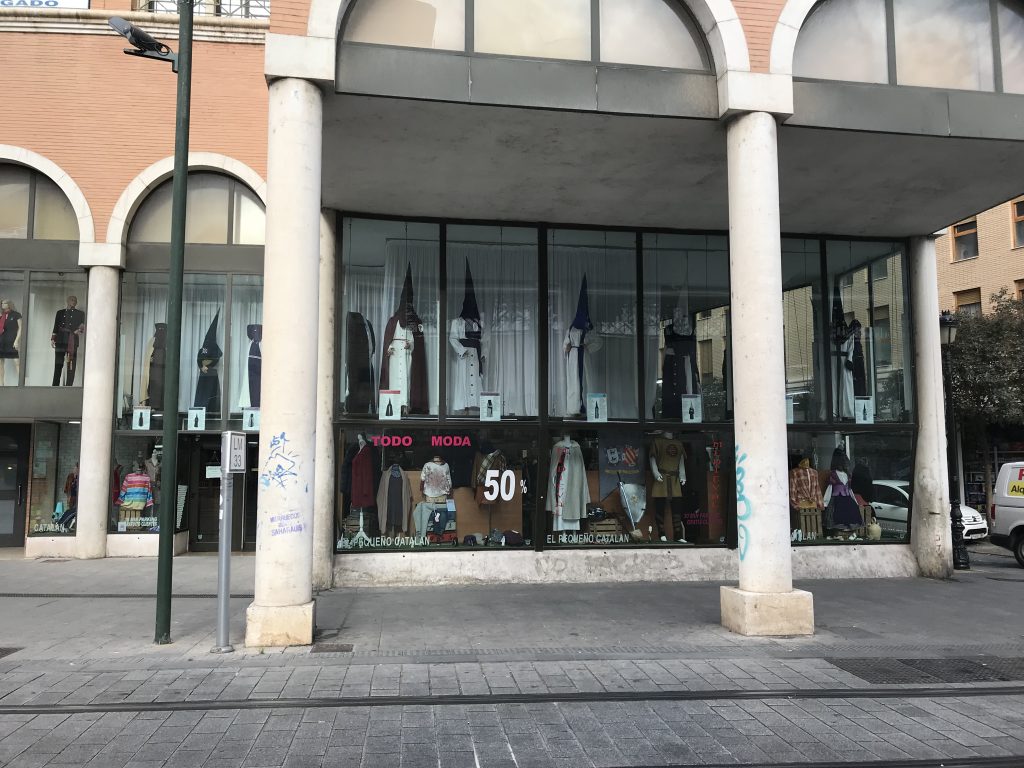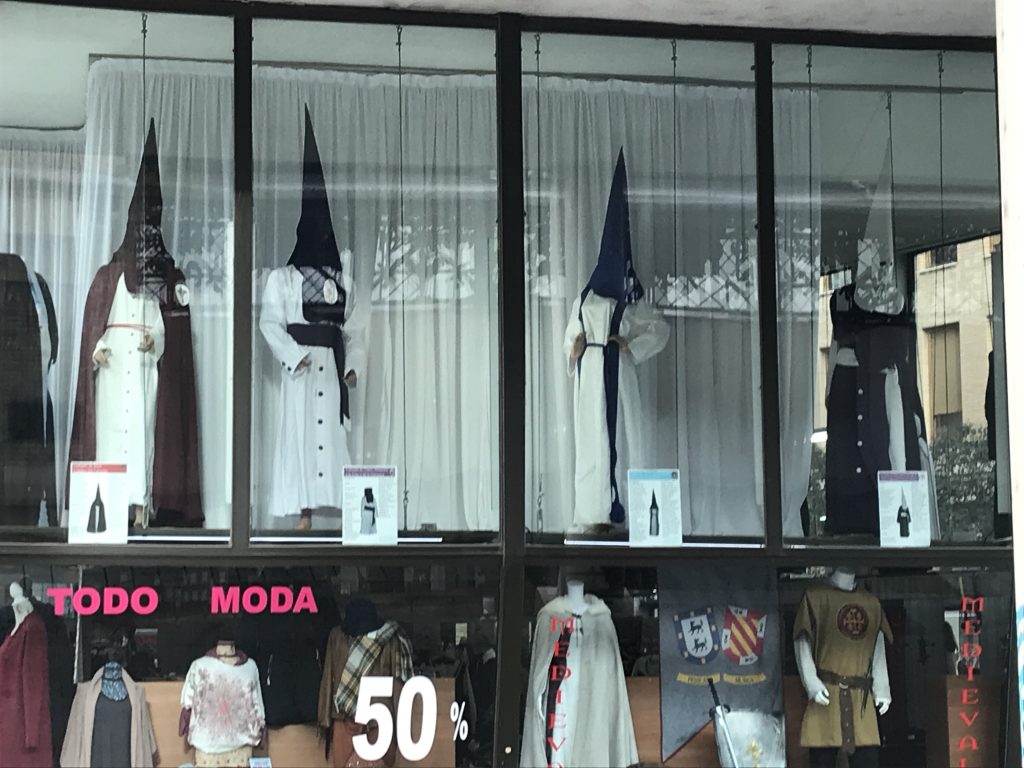 One of the most interesting museums in Zaragoza is dedicated to the Rosary – seriously.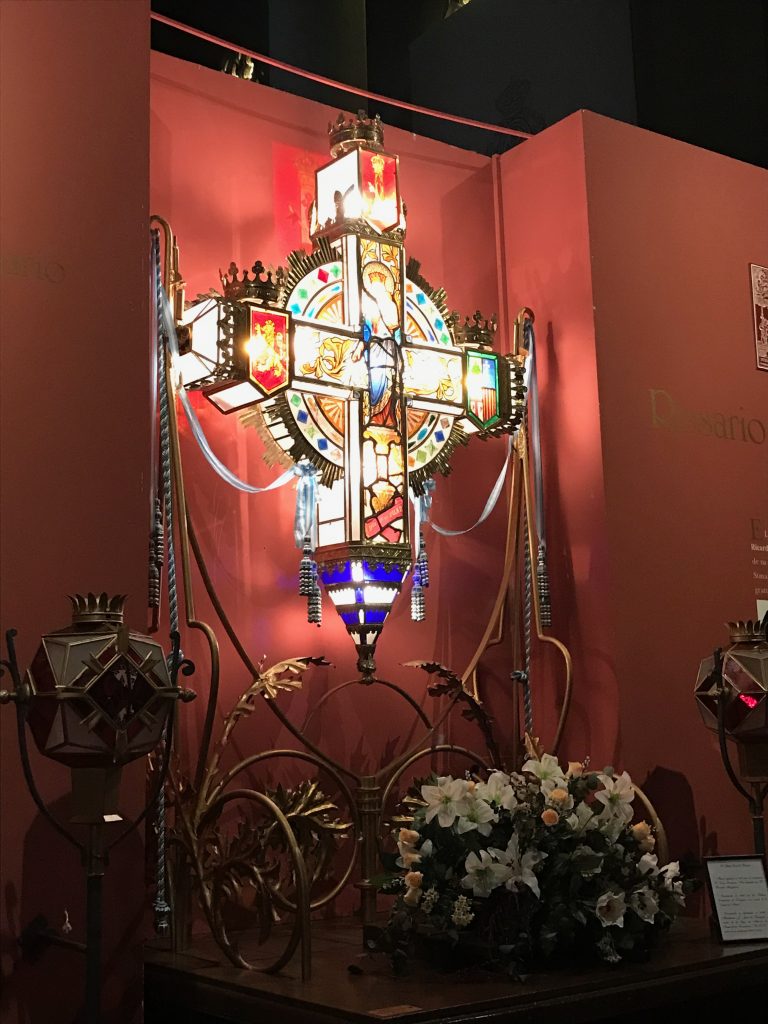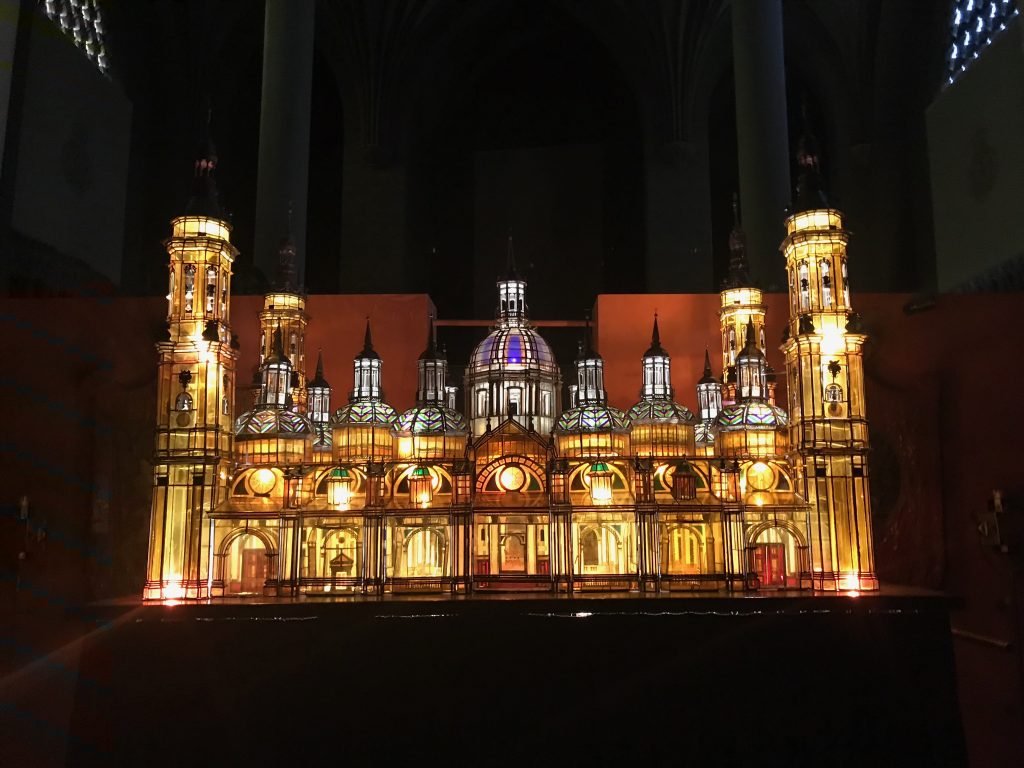 The Museo de los Faroles y Rosario de Cristal features more than 300 lanterns used in an annual procession honoring the Rosary during the Fiestas del Pilar.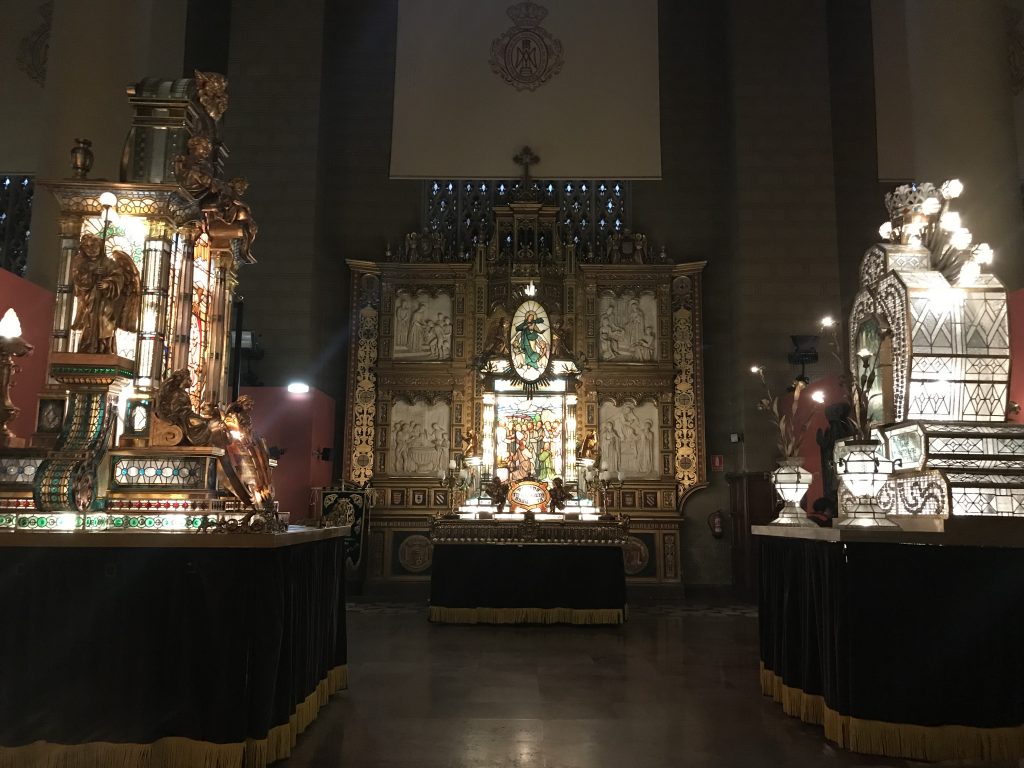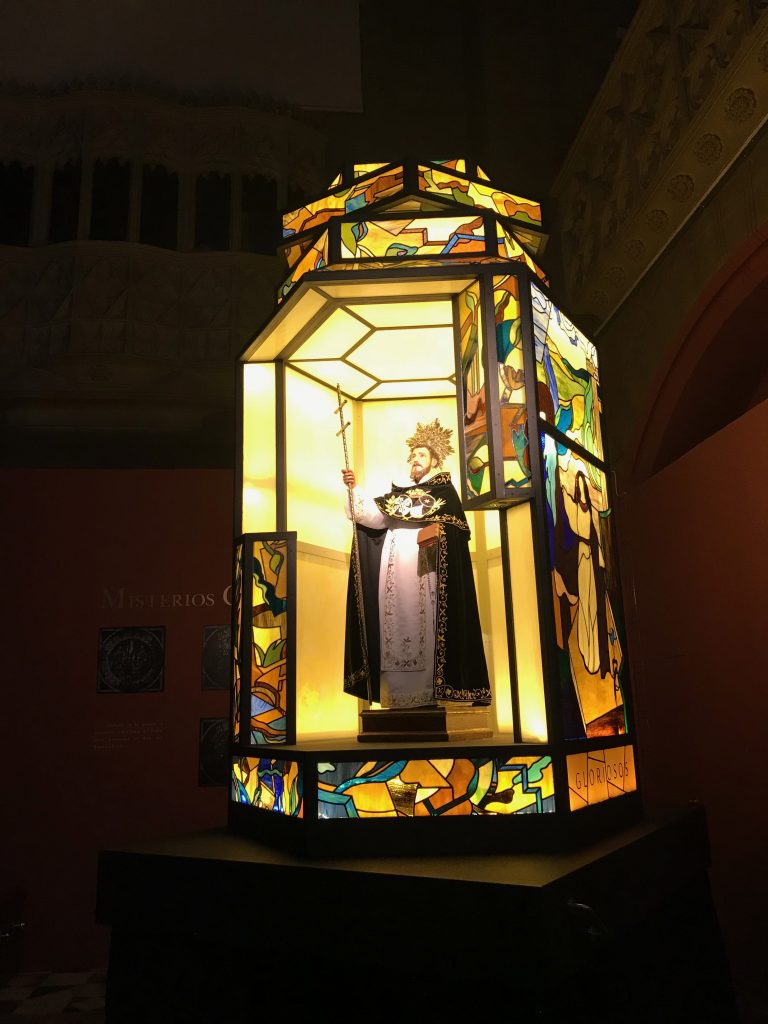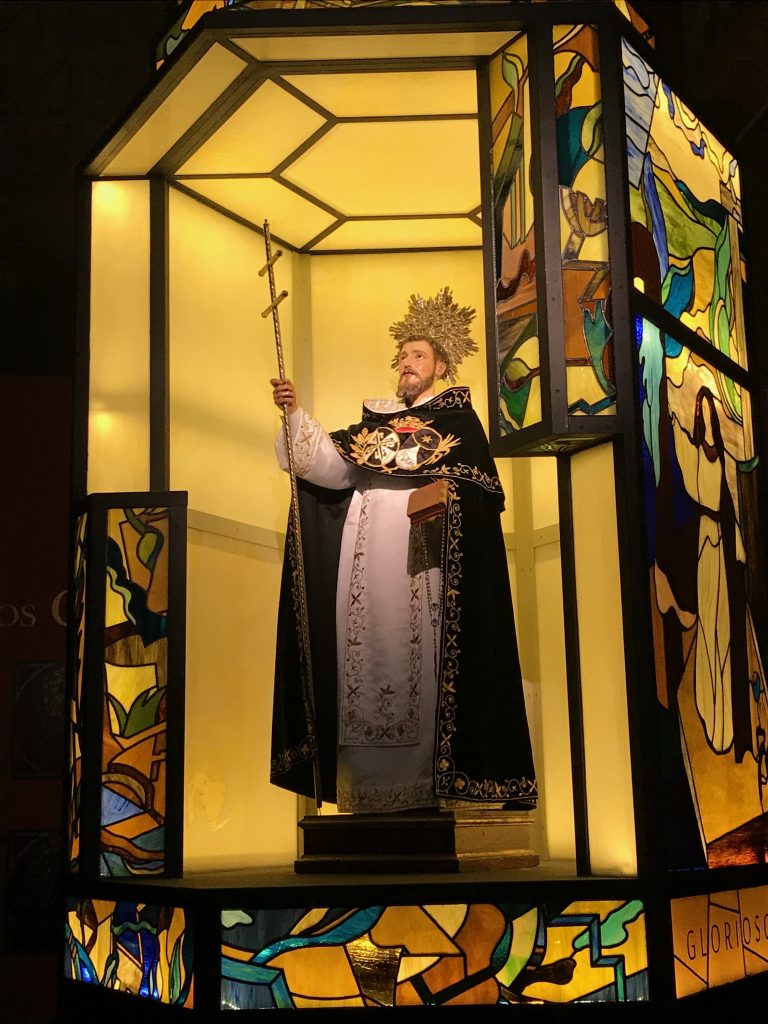 This is their permanent home and there is an automated light show that guides visitors through the museum as they look at each work of art.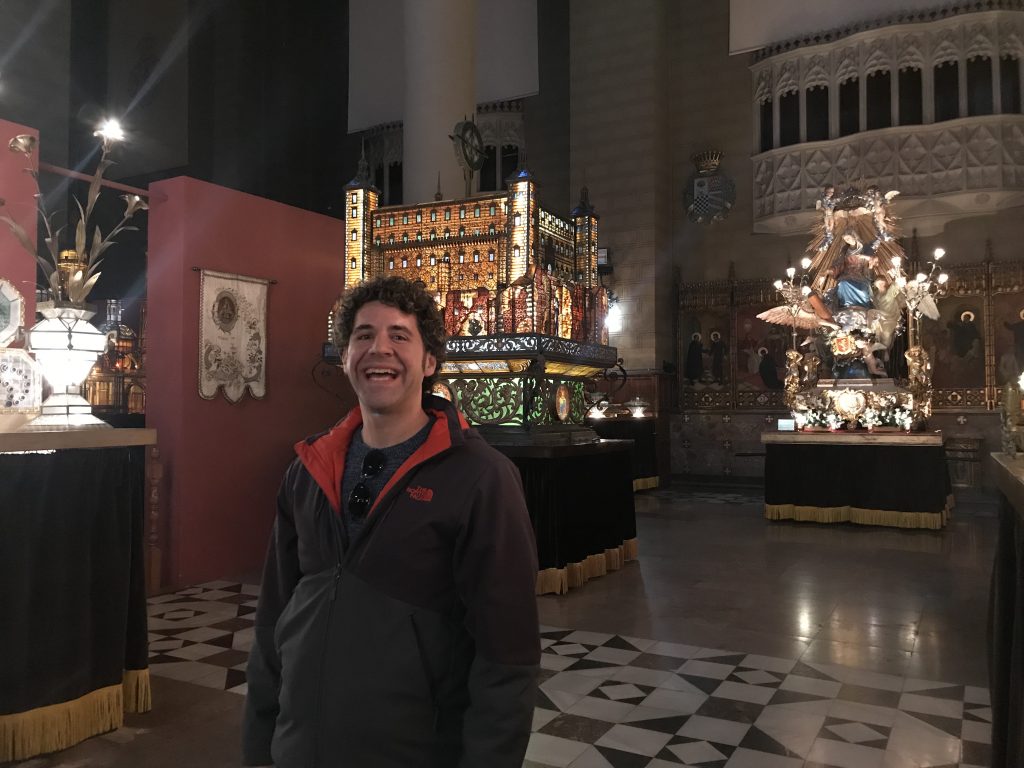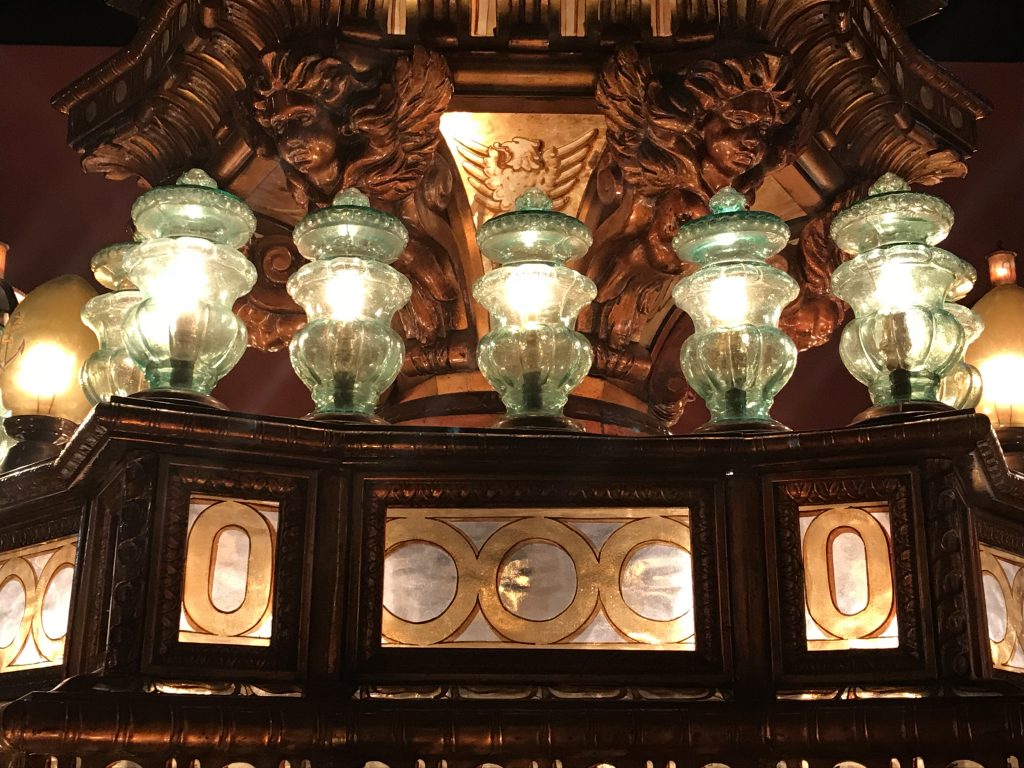 We toured the museum with a group of nuns who appeared to be on some kind of holy field trip.
Another non-traditional museum in Zaragoza is dedicated to origami.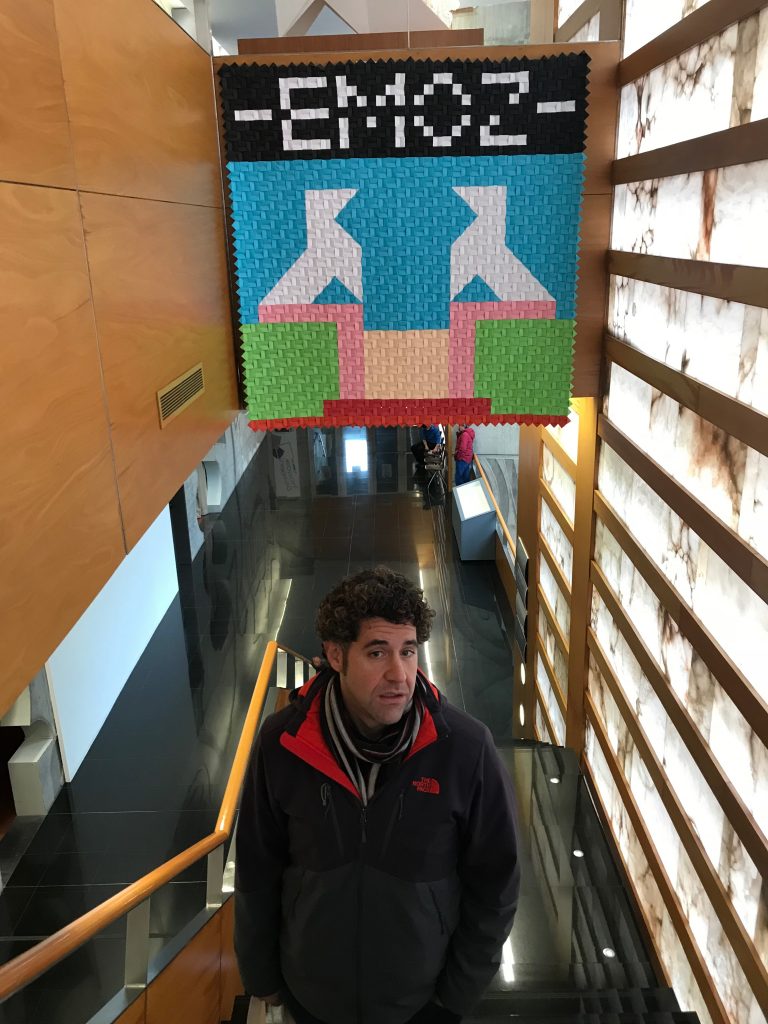 There was such a variety of origami.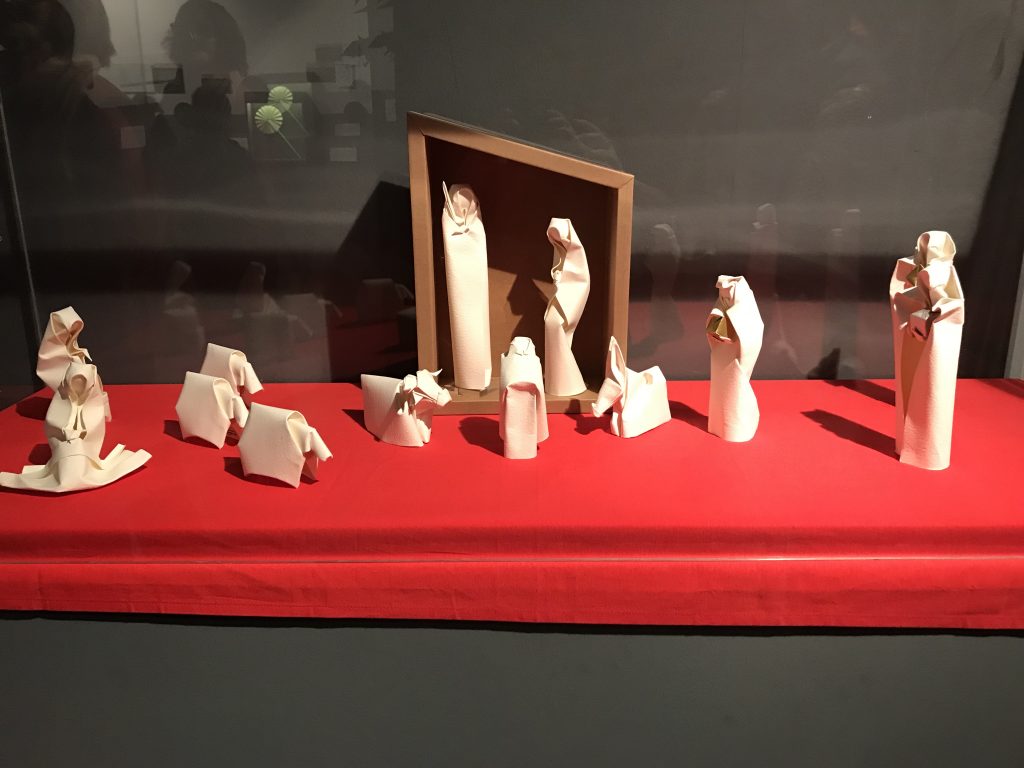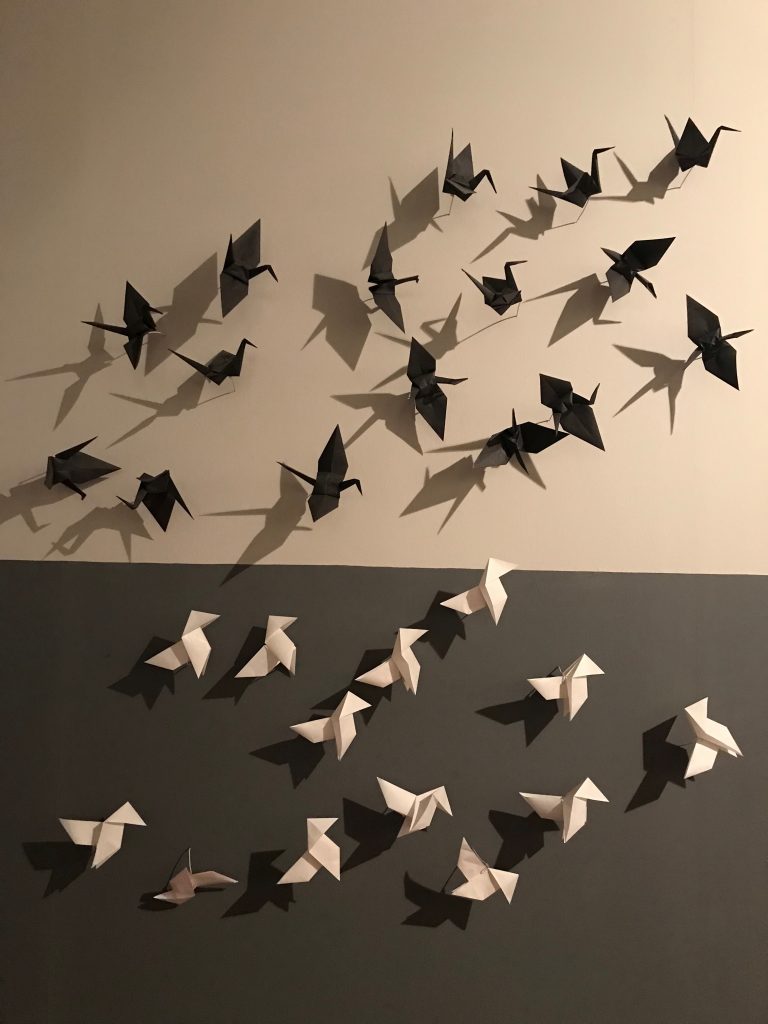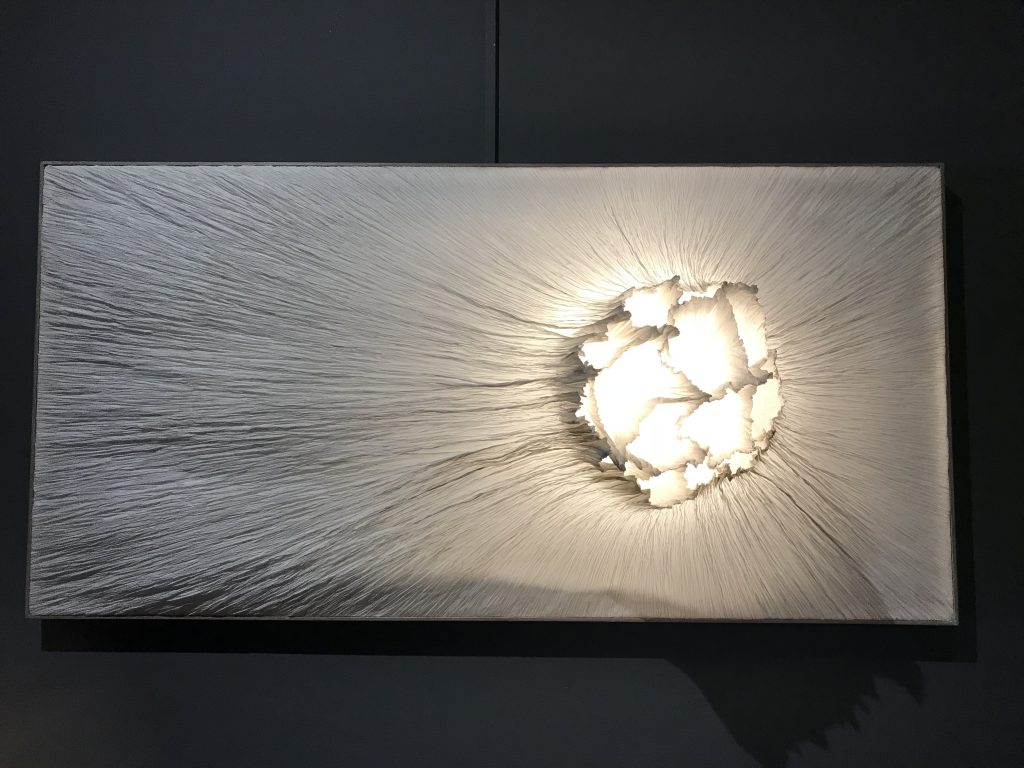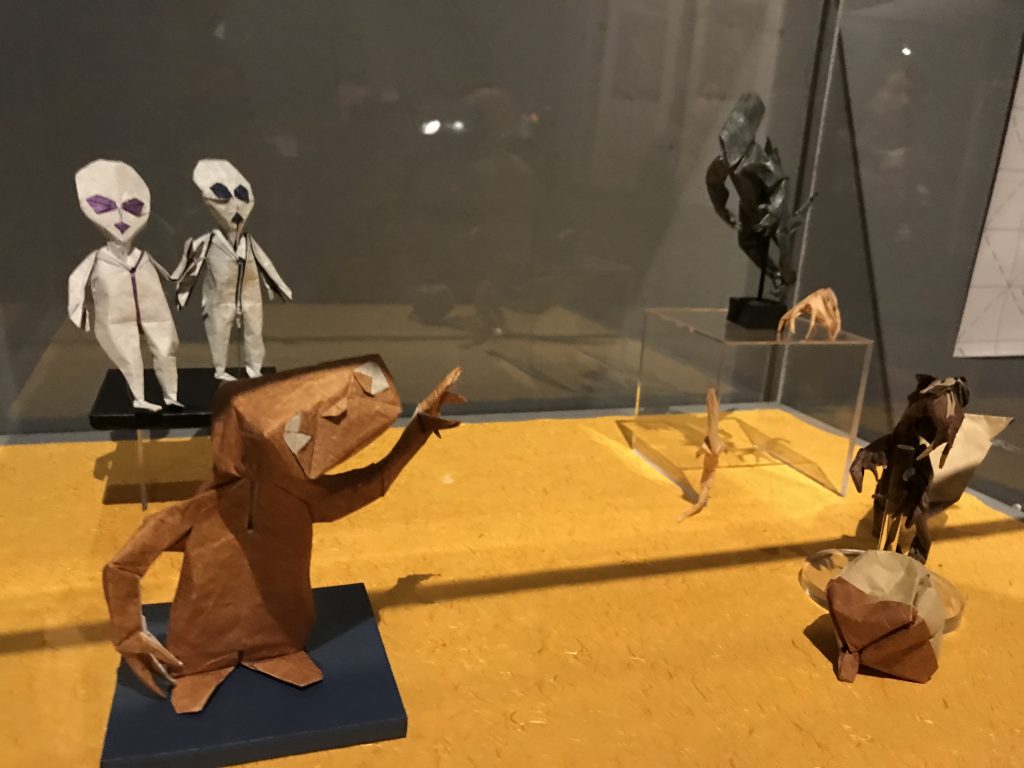 There was even origami jewelry and fashion.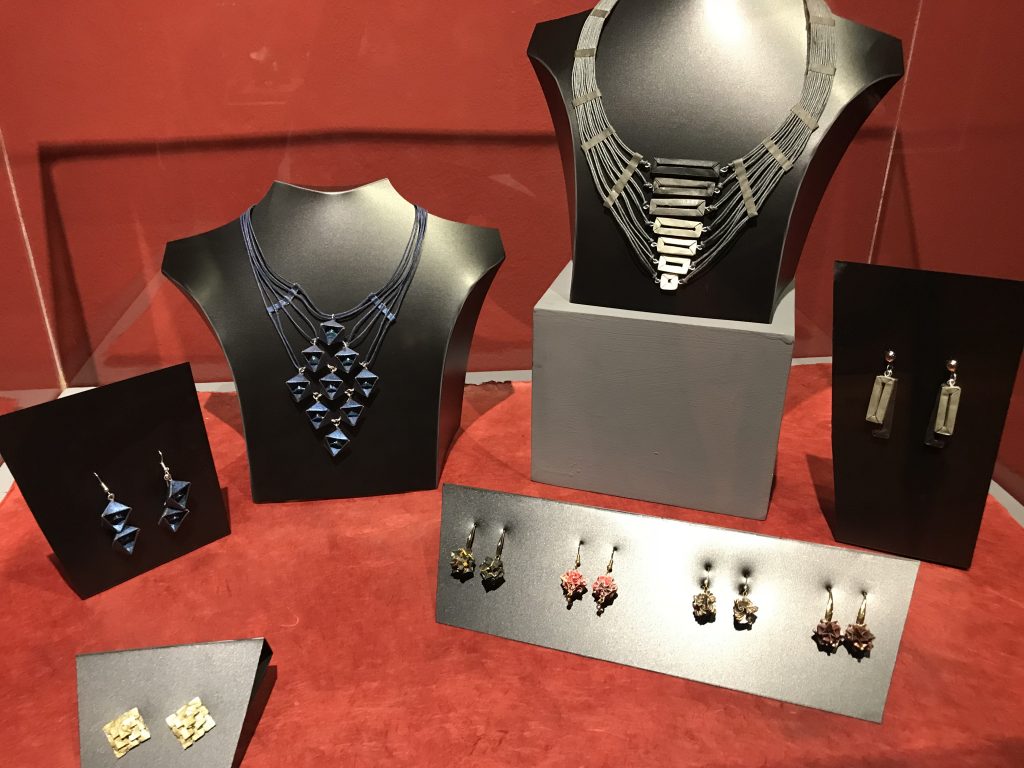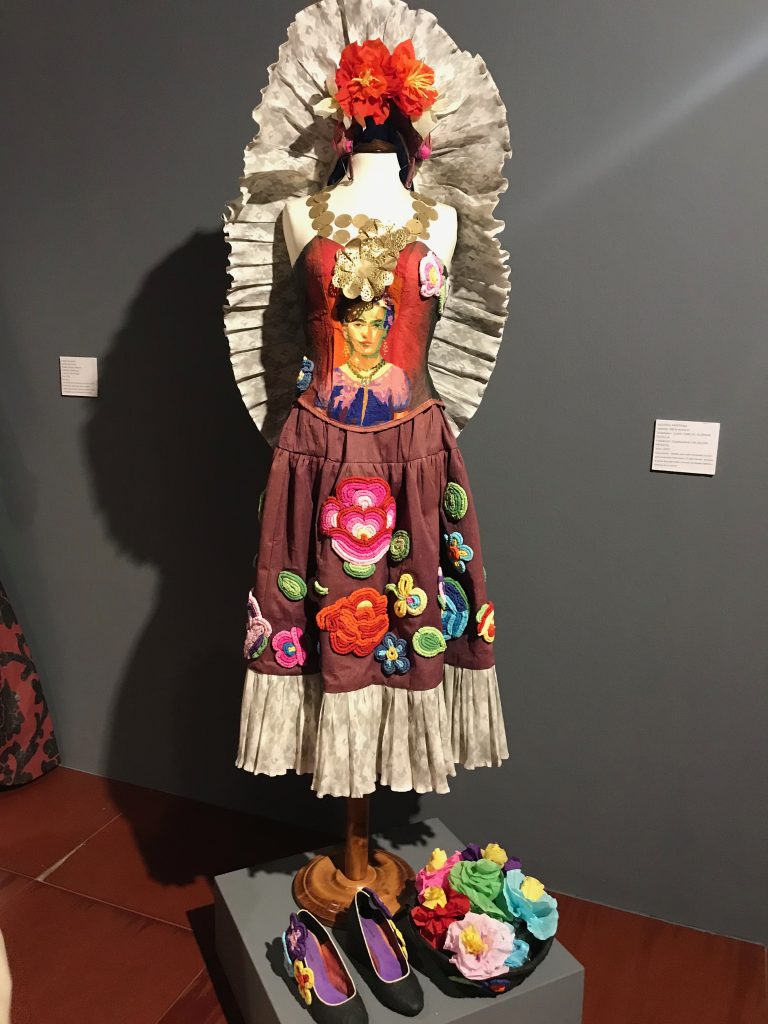 The building occupied by the origami museum also featured a small exhibition of artists including Picasso, Miró, Chagall, and Dalí.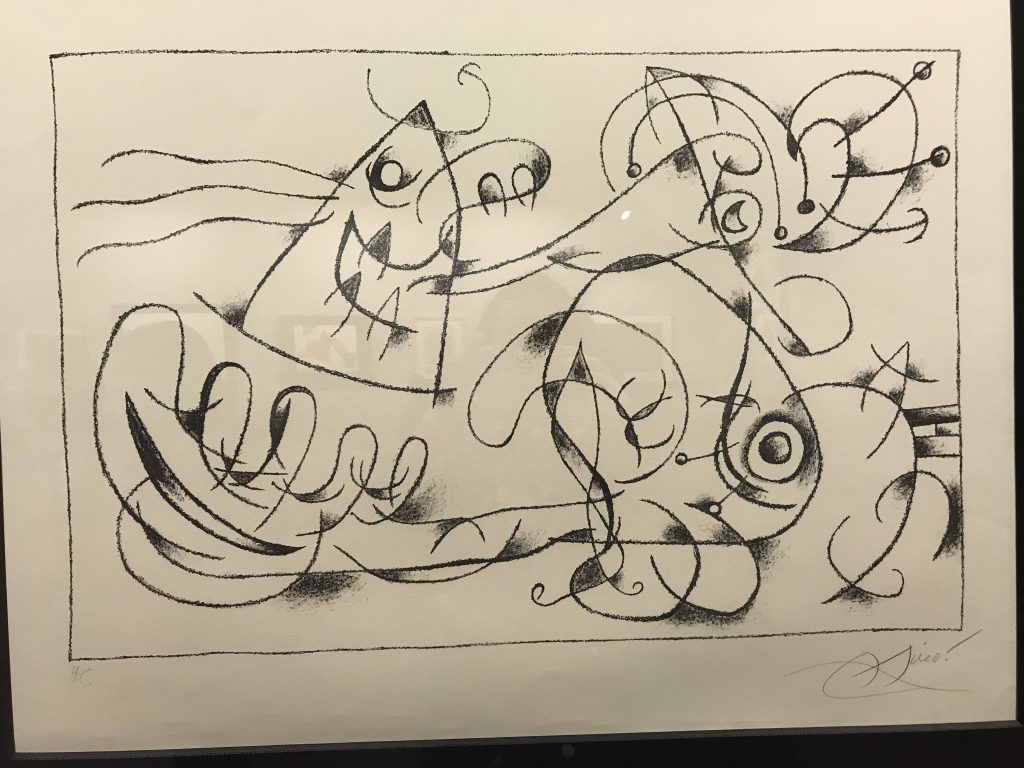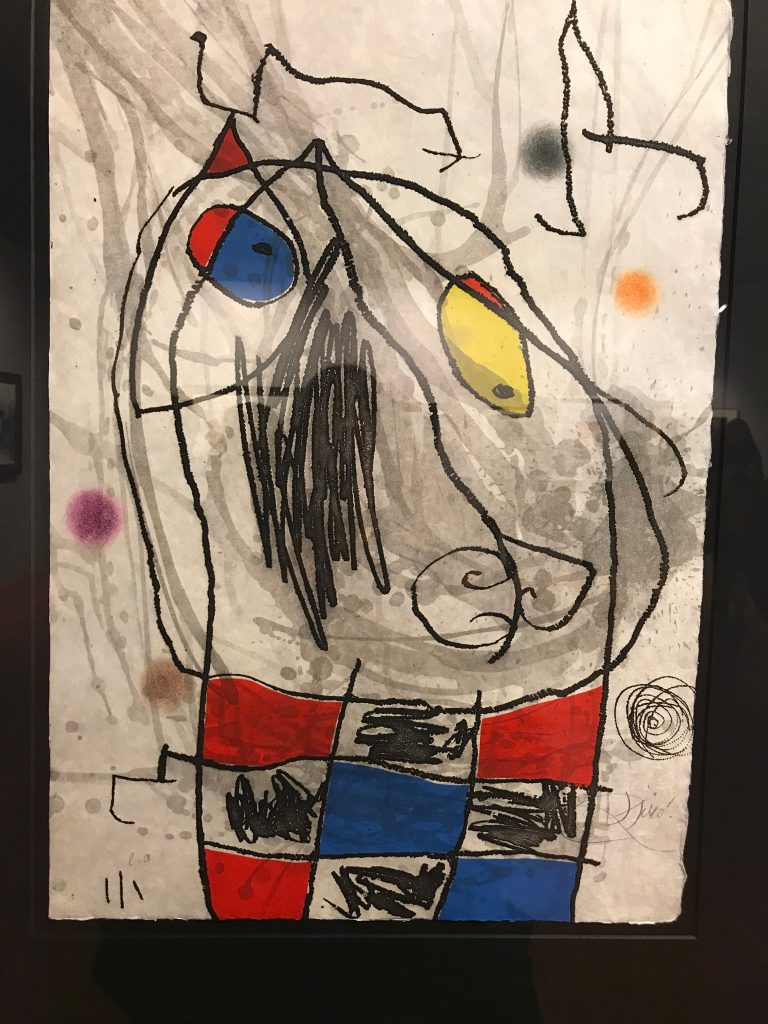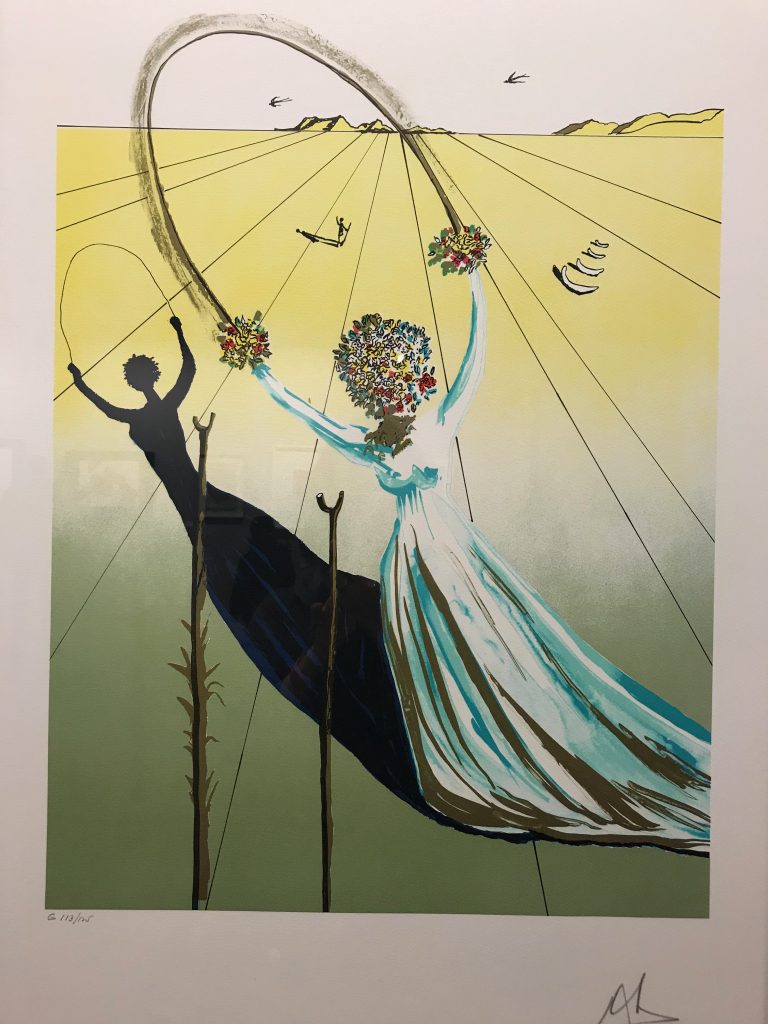 Just like churches, there are many art museums in Zaragoza. Perhaps the best is the painstakingly-restored old house devoted to Pablo Gargallo, a well-known sculptor from the region.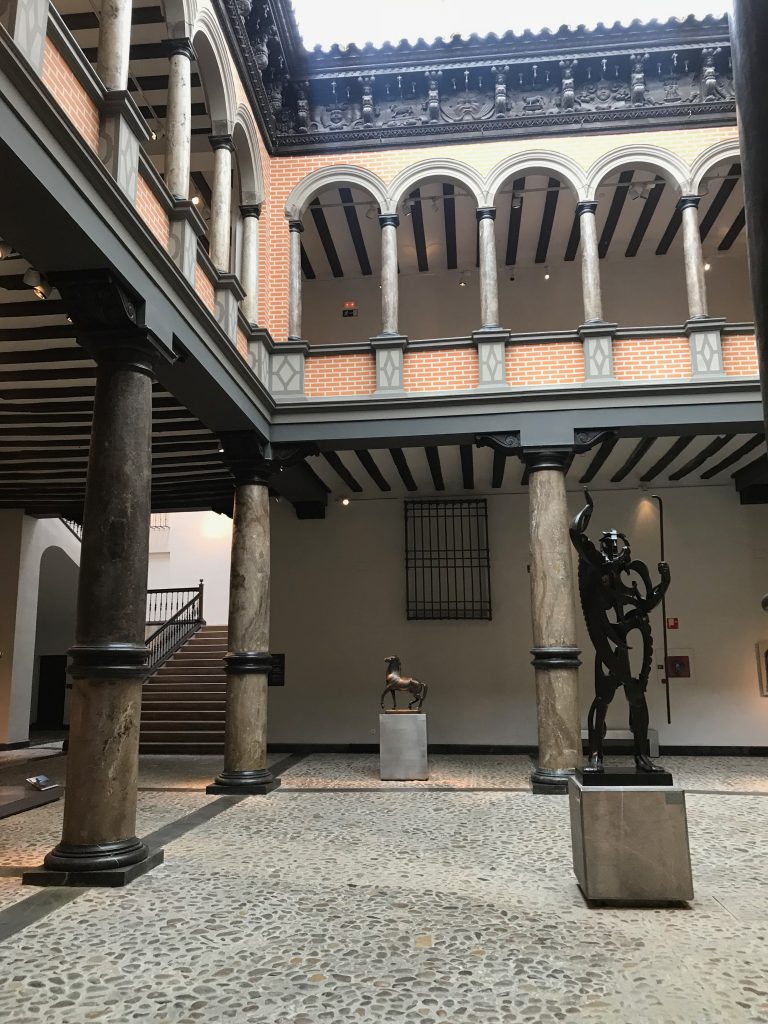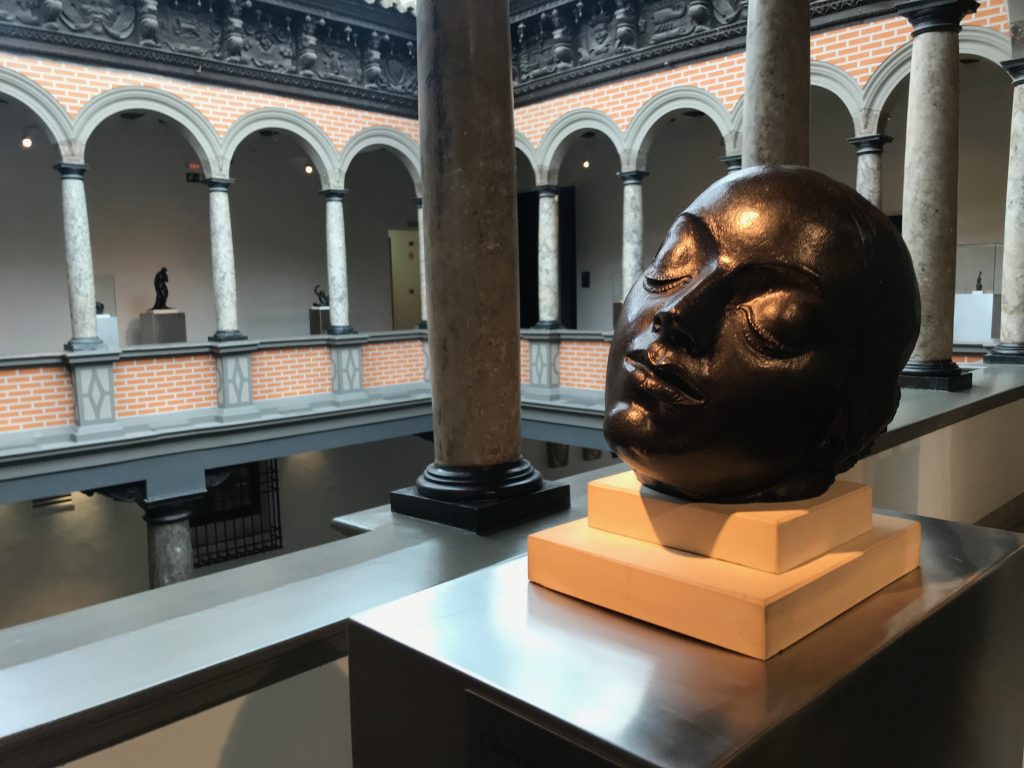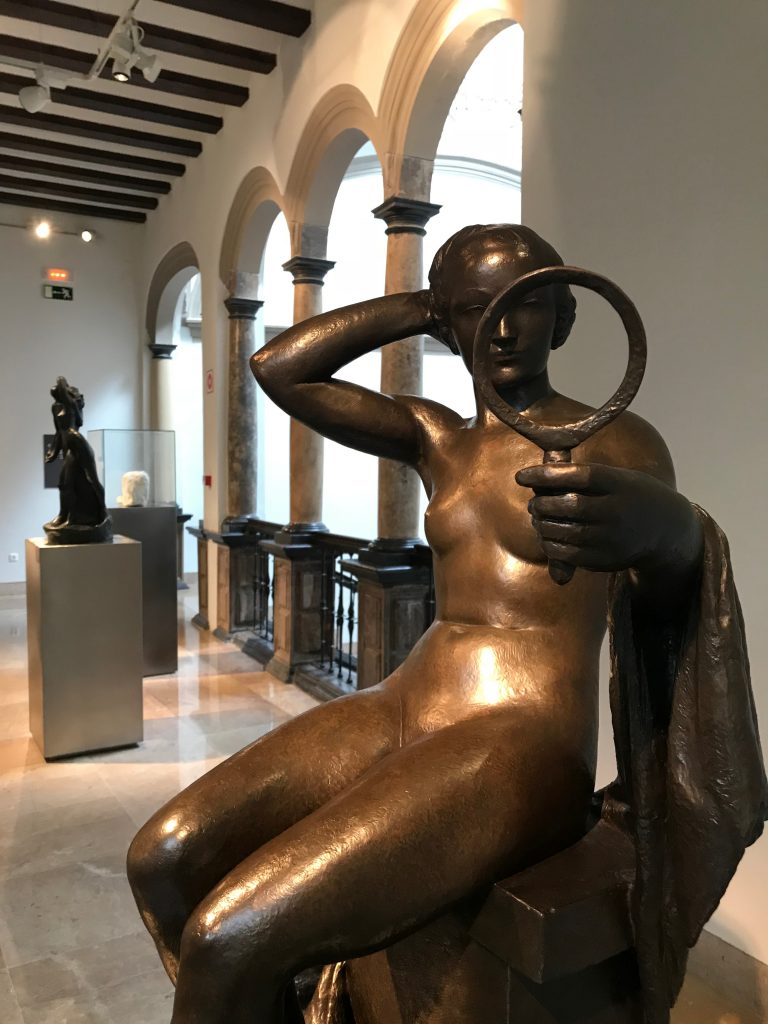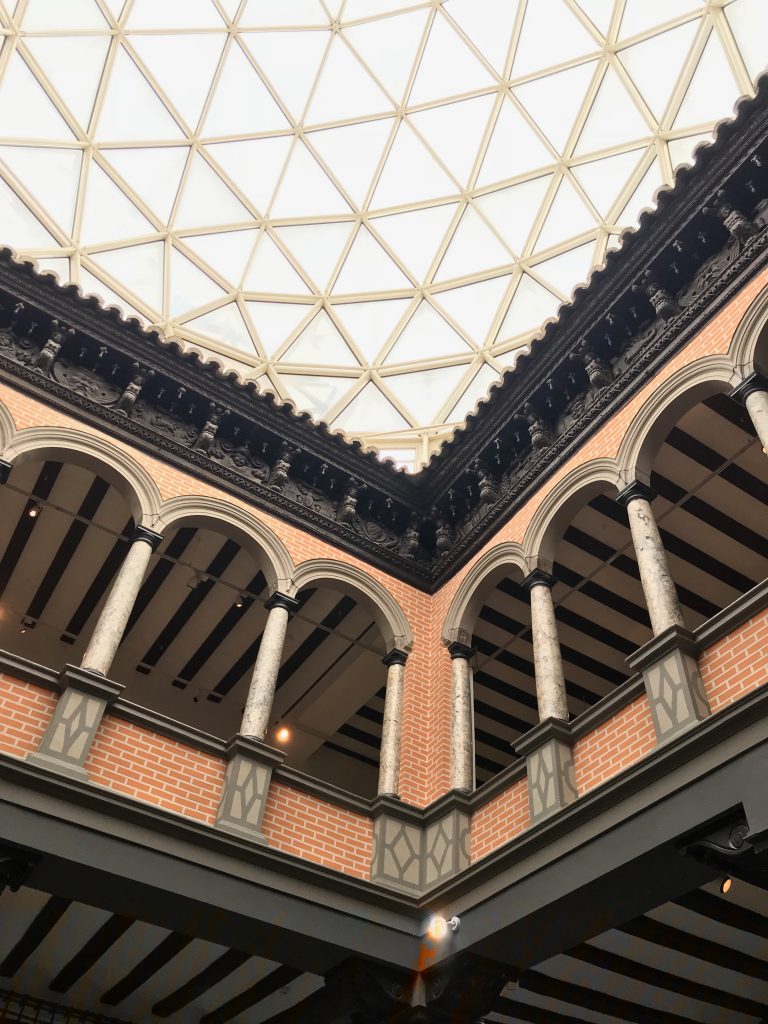 Doer found in the museum many an opportunity to ham it up.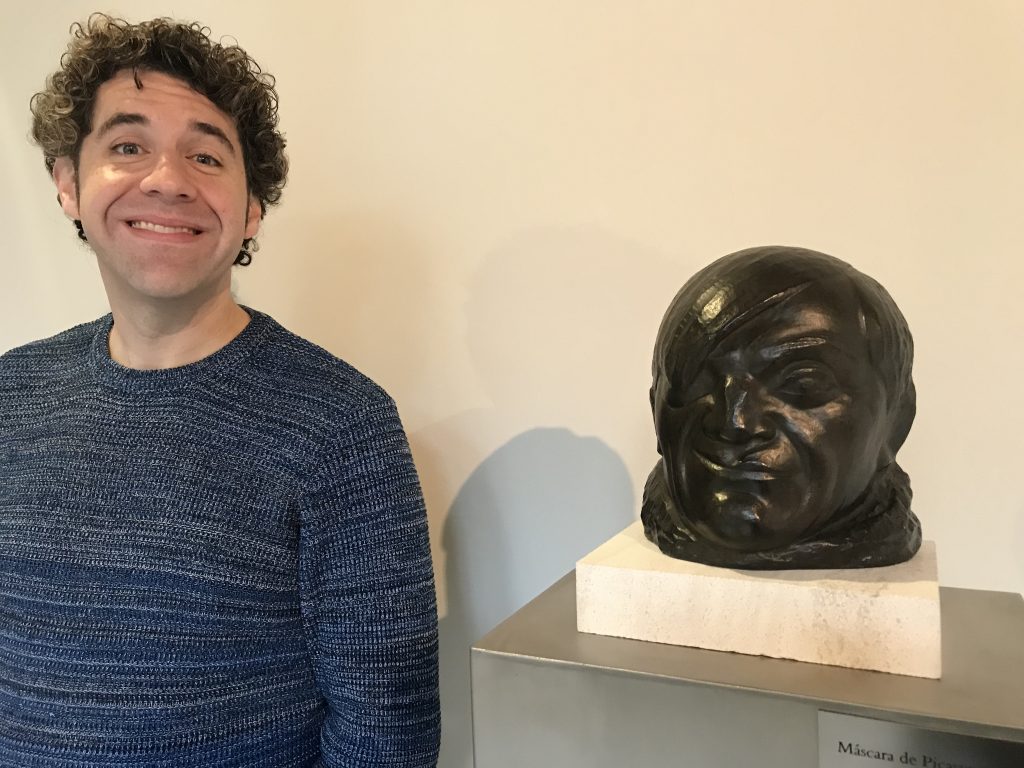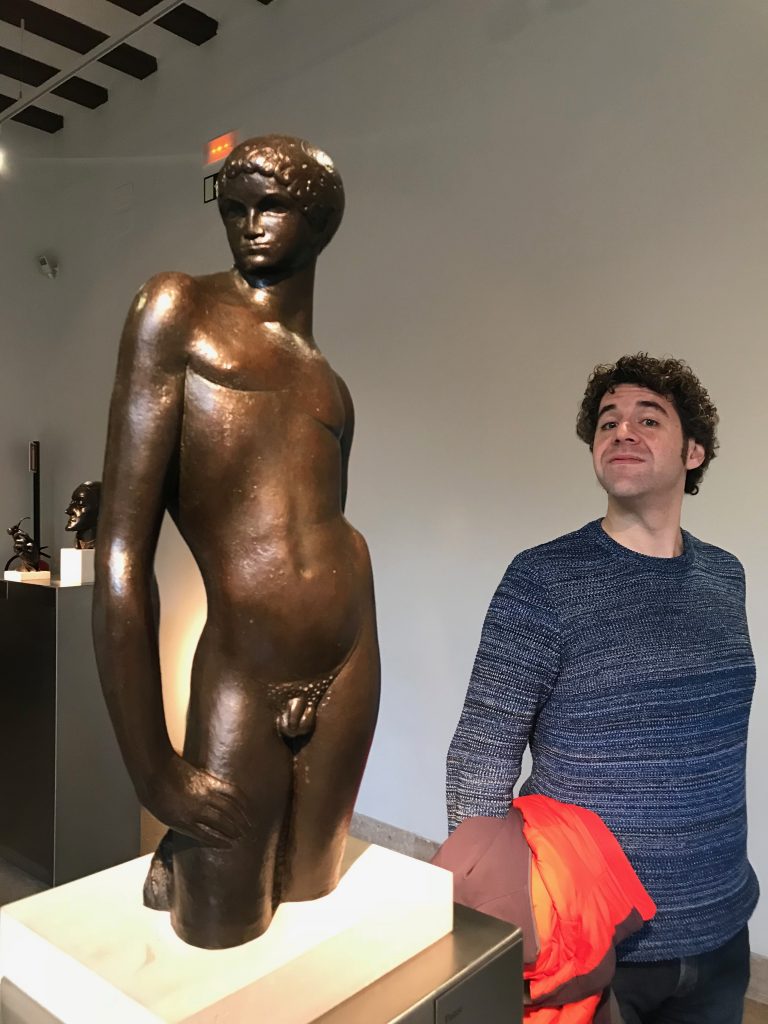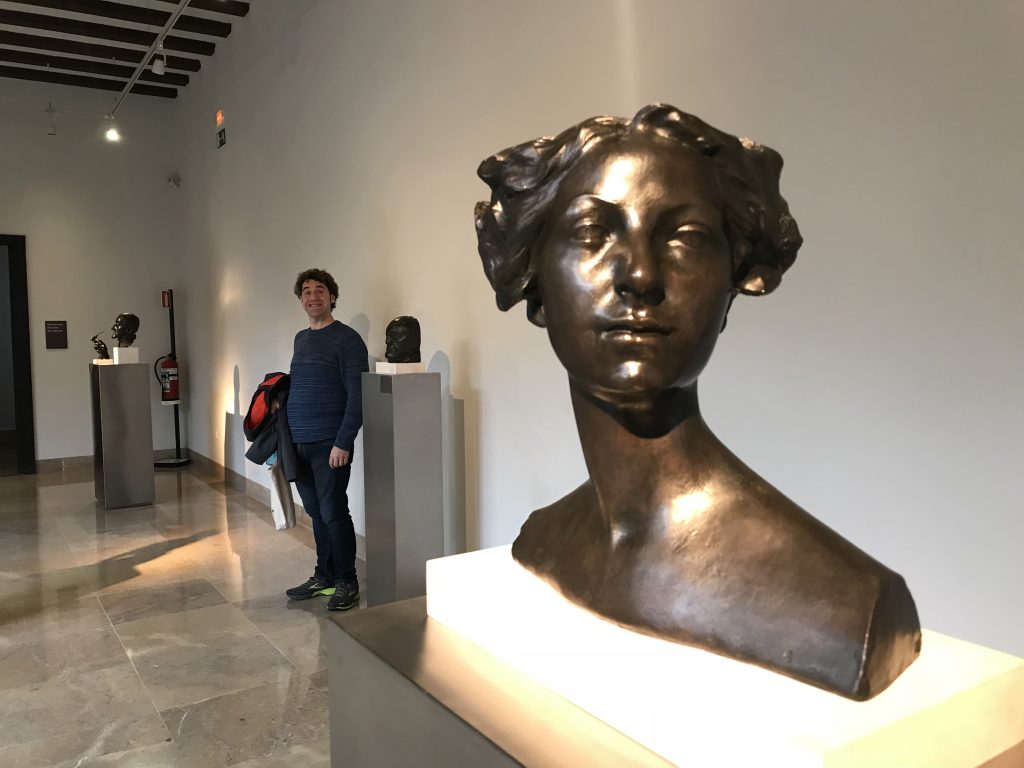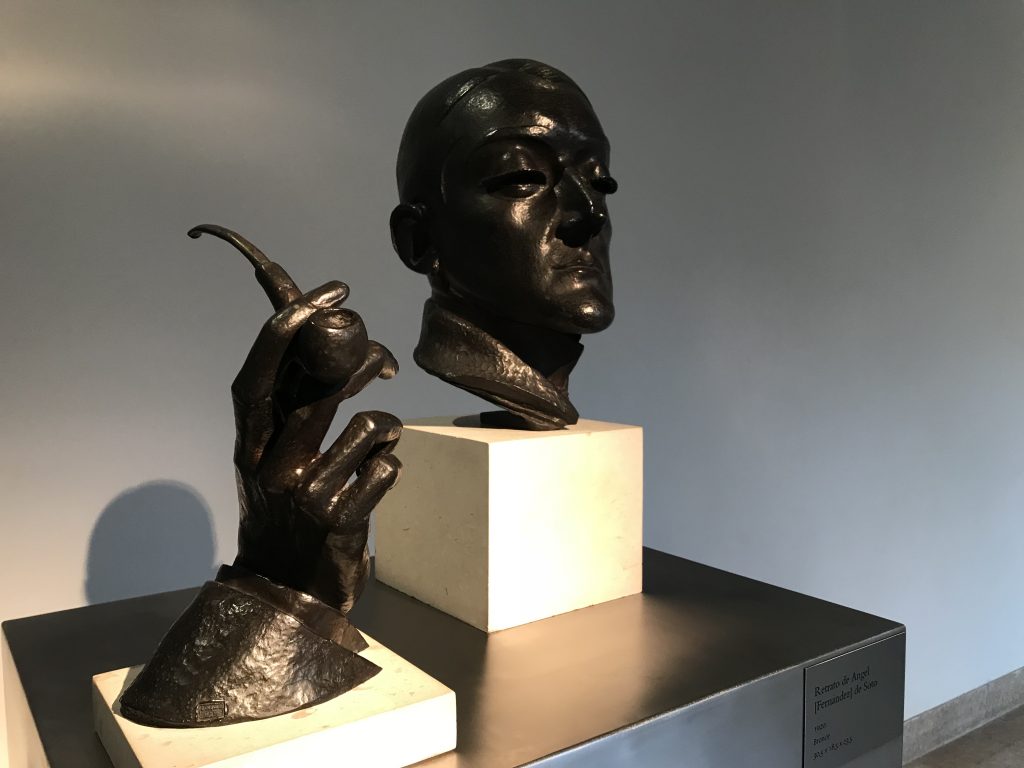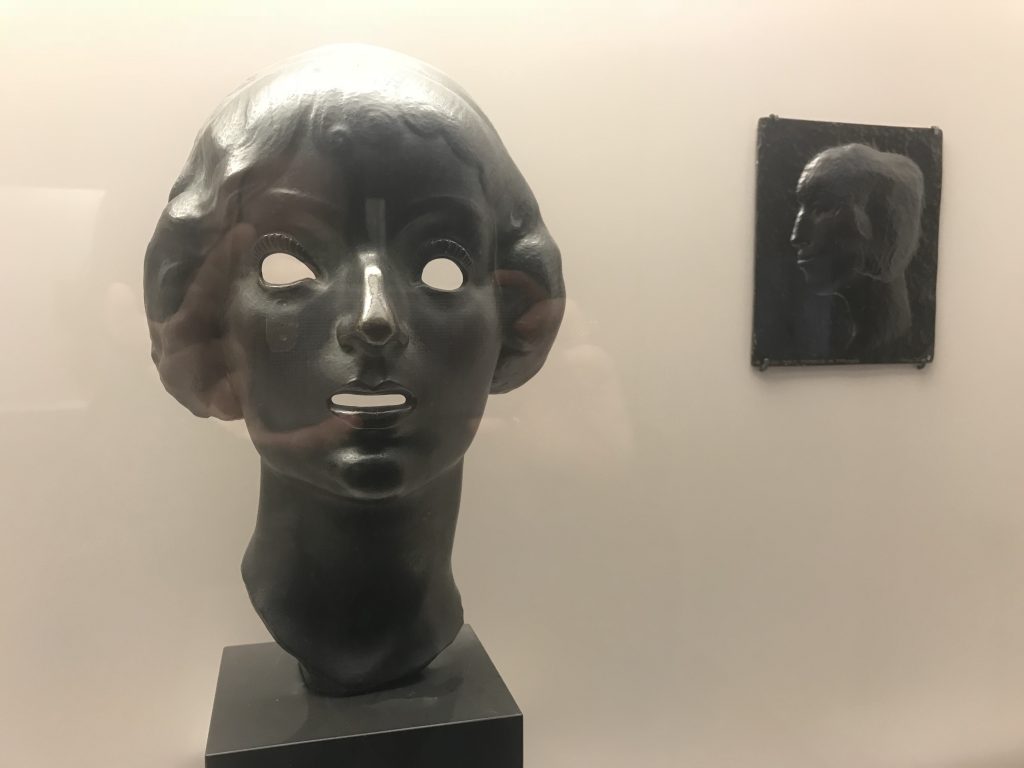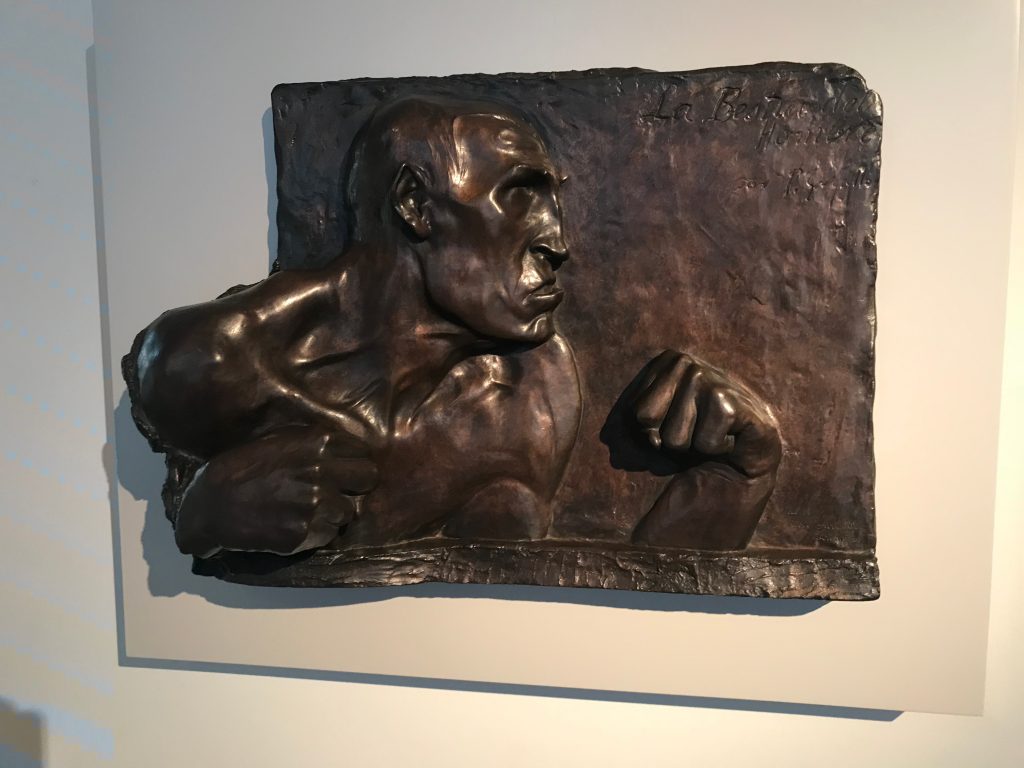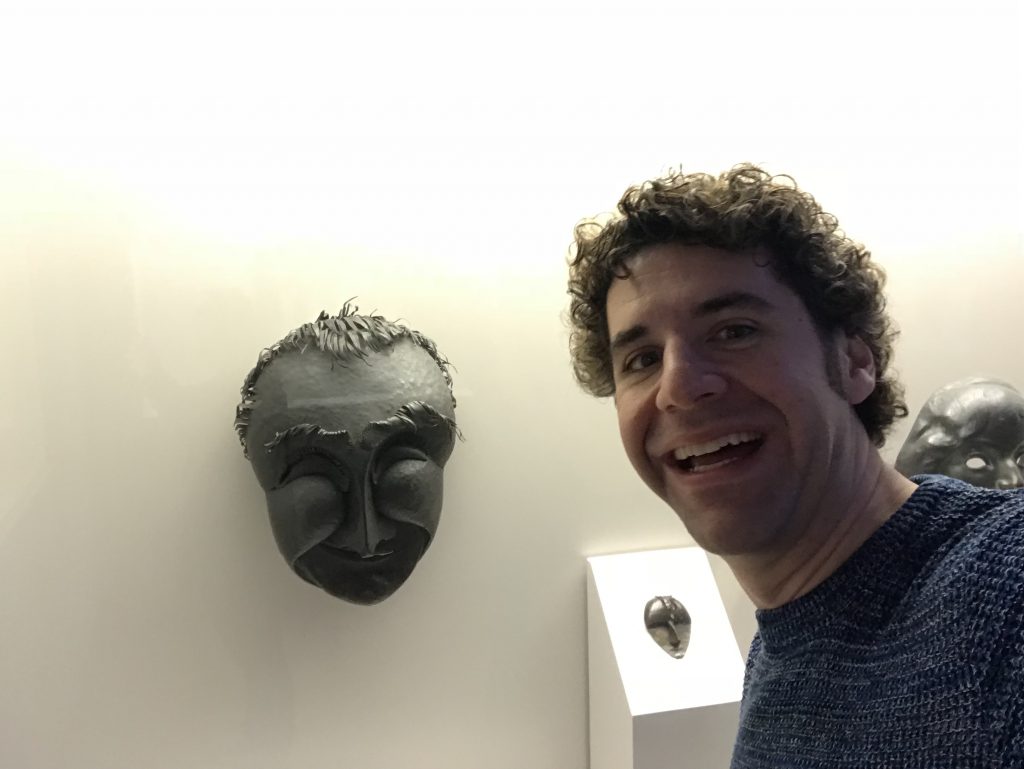 CaixaForum is a very modern building hosting rotating art exhibitions, though we weren't that impressed with what was on display at the moment.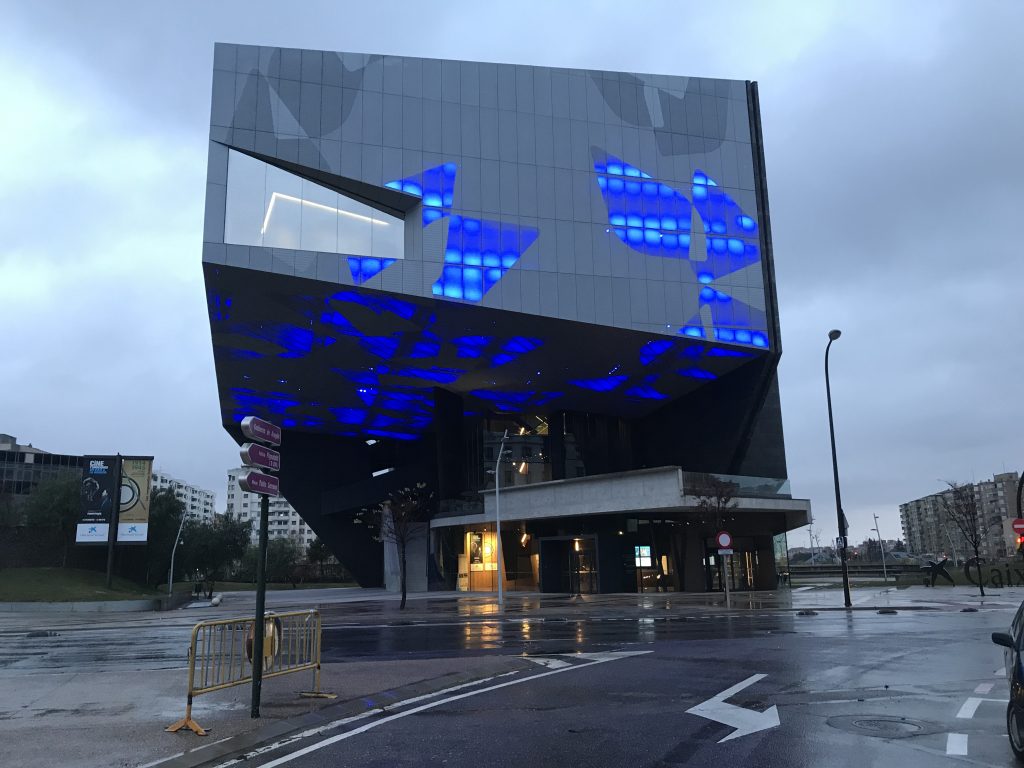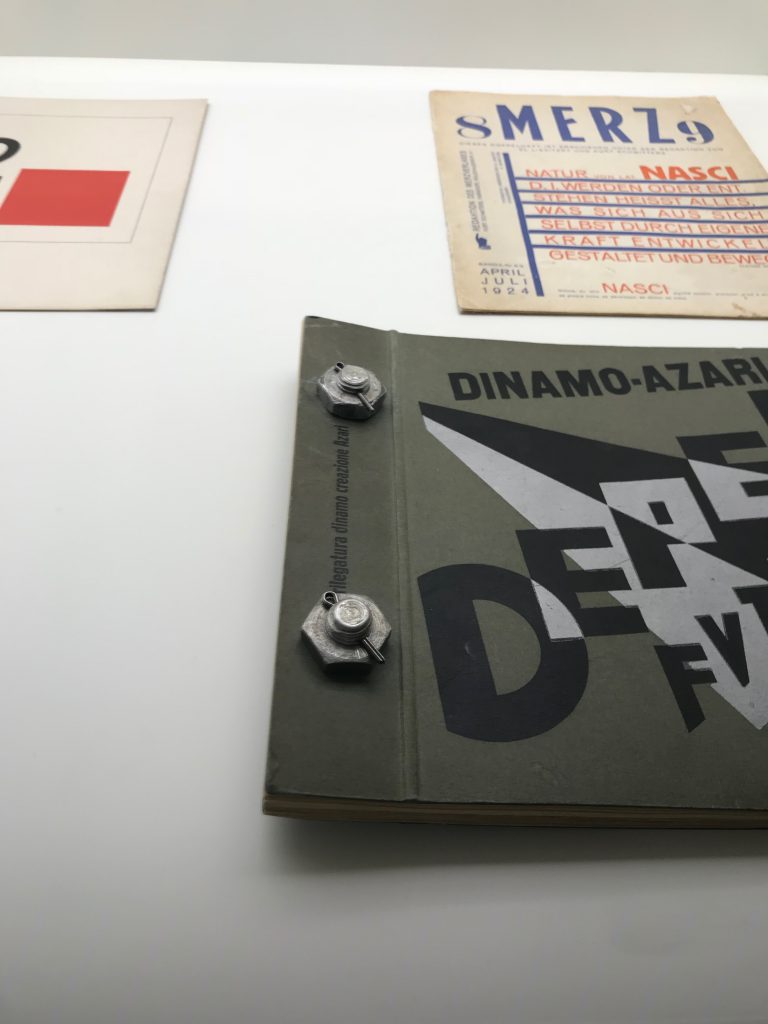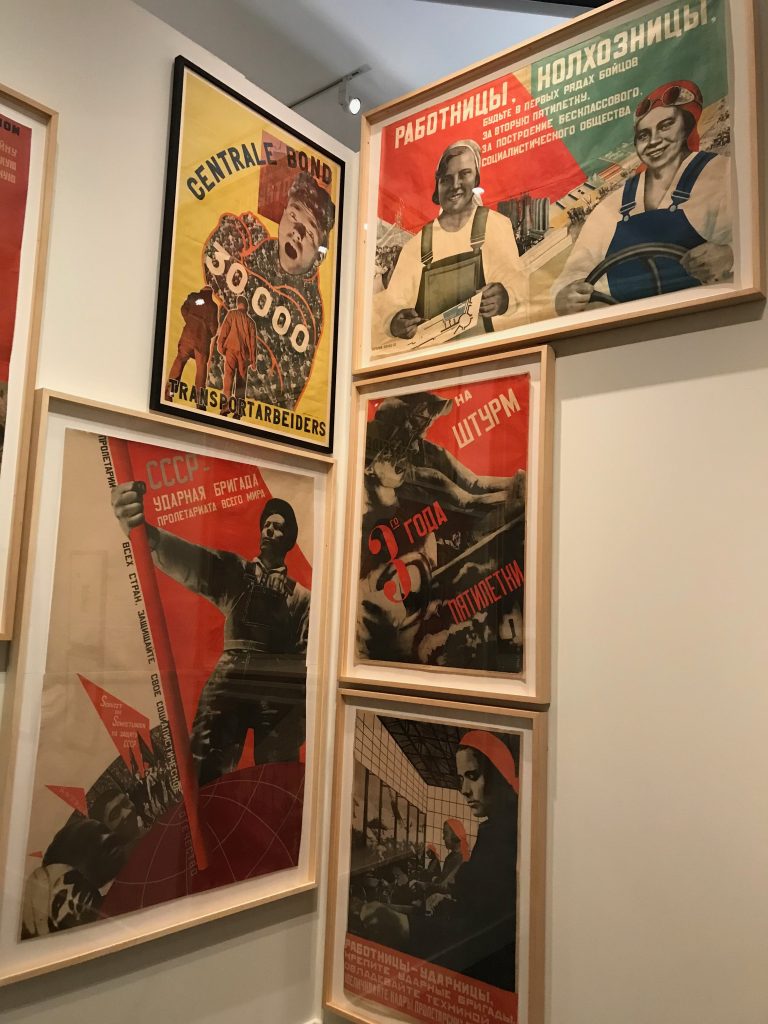 We were much more impressed with the IberCaja Foundation, which was built on the historic Patio de la Infanta.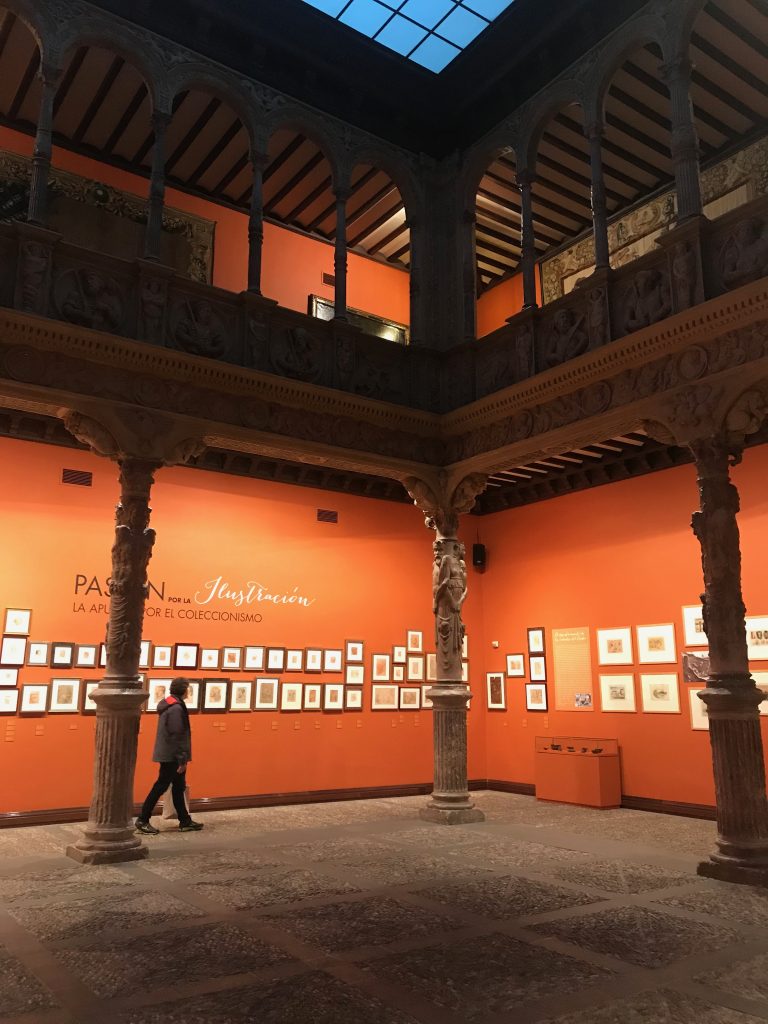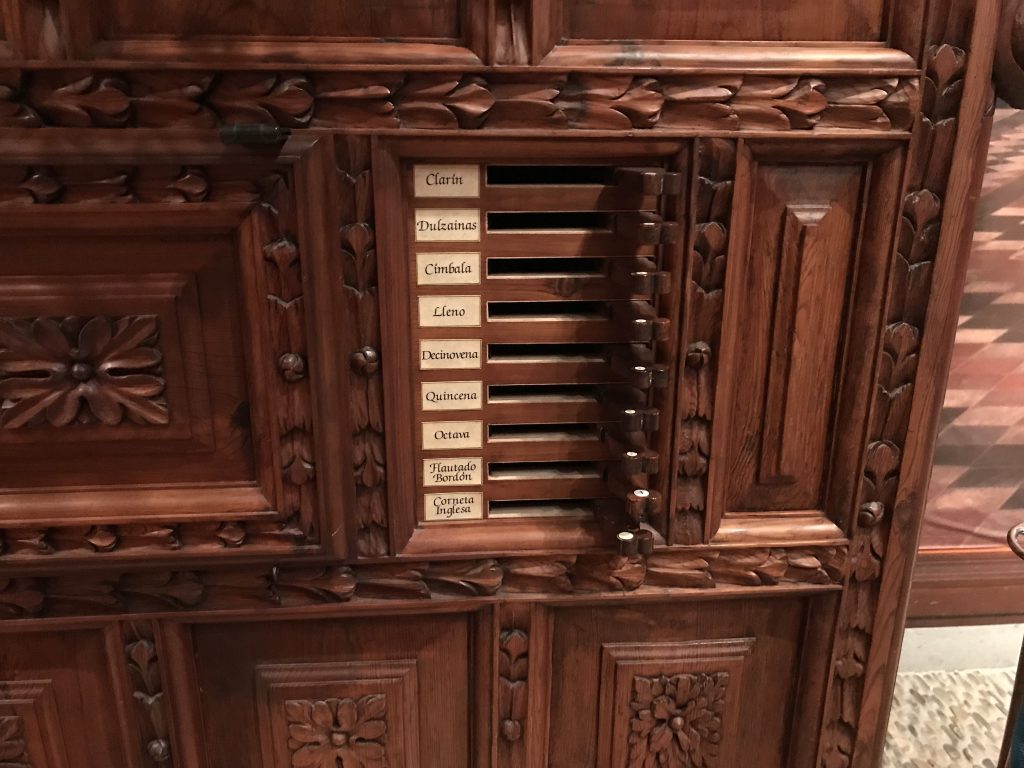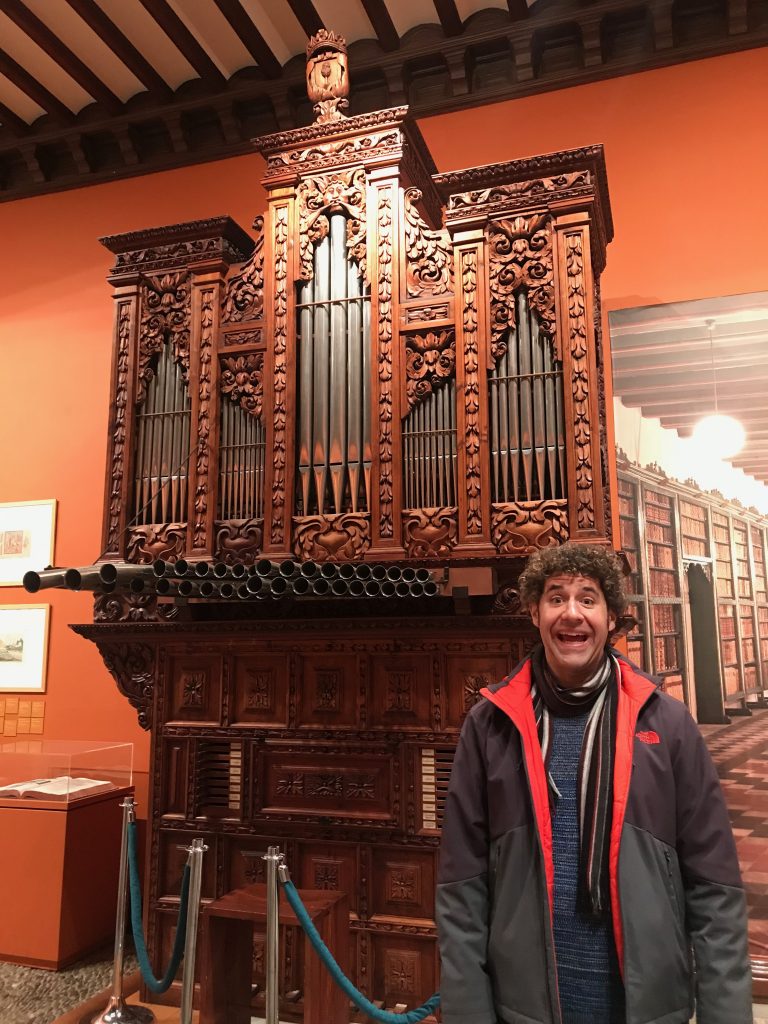 The basement hosted an exhibition of works from a competition for young artists.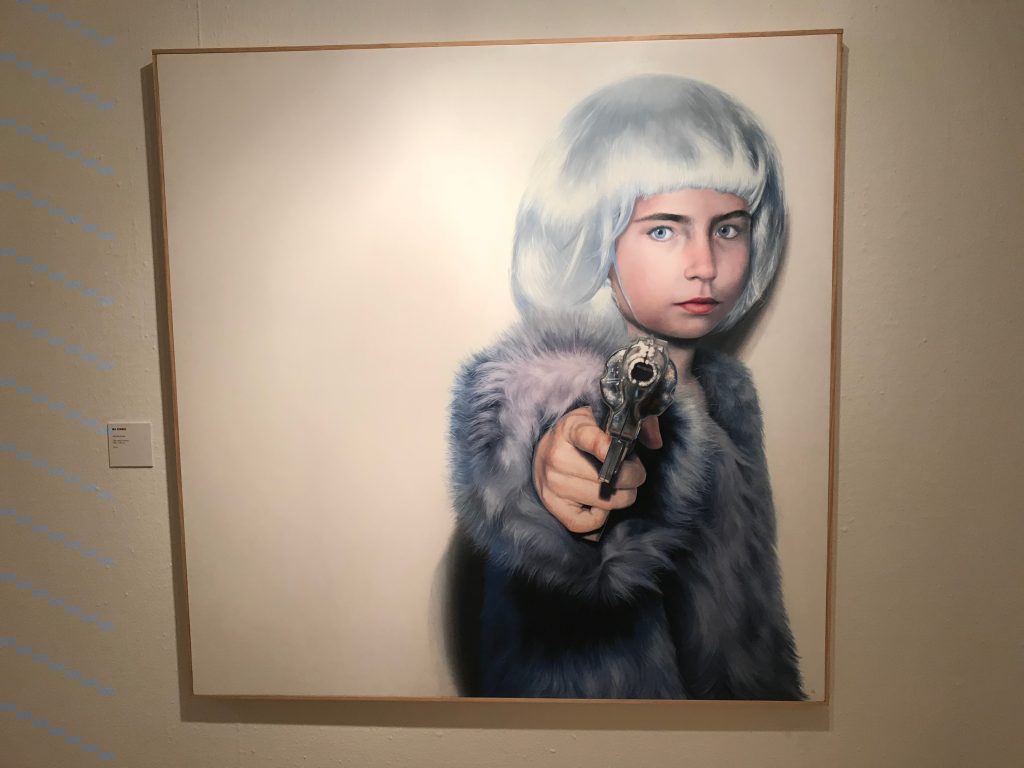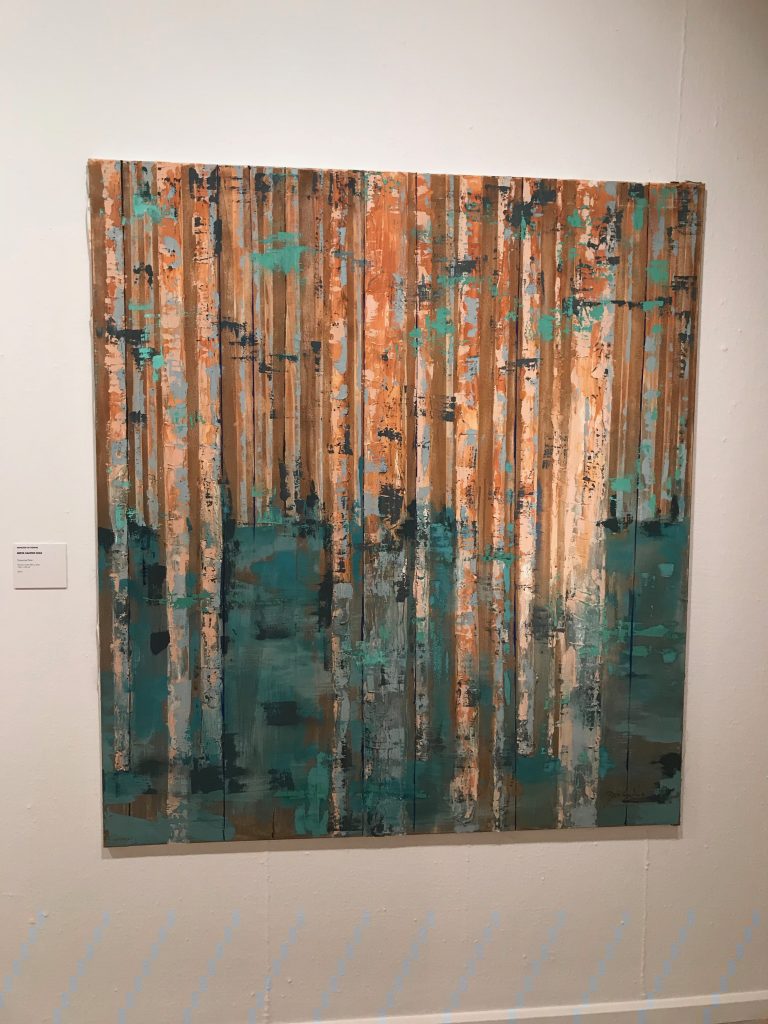 Then there was that other exhibition at the Lonja.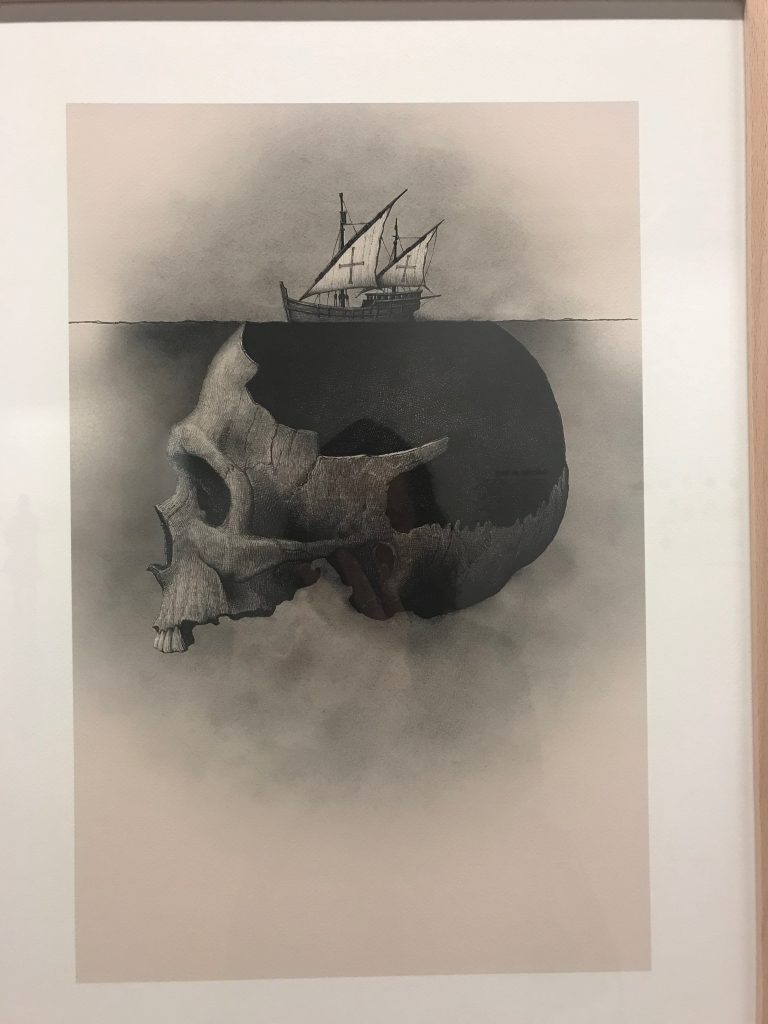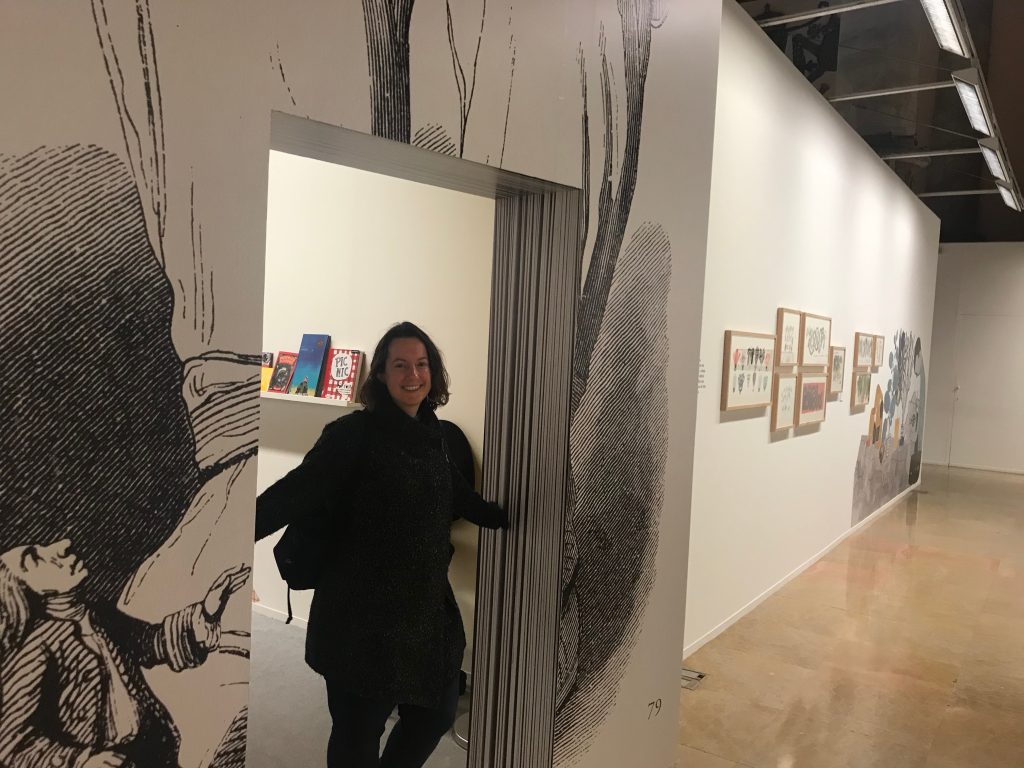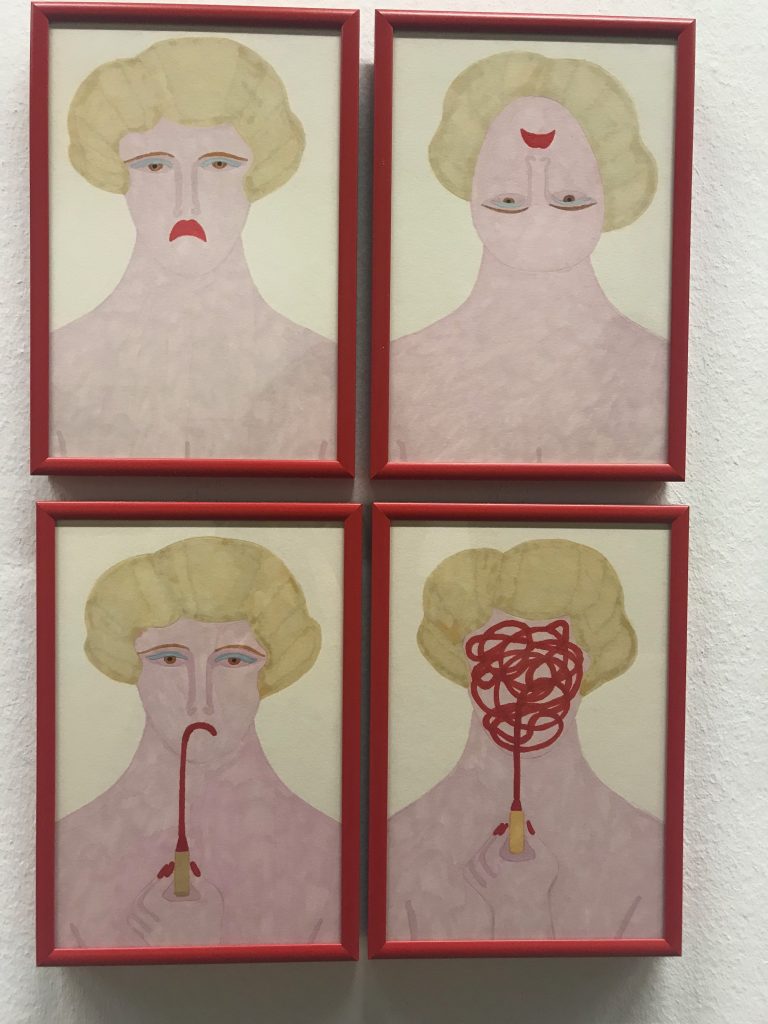 Walking through the main plaza one night, we encountered a curious sight that was a first for us. We've already told you how much Spaniards love playing the lottery, right?
Something else that was typically Spanish – a business closed without warning.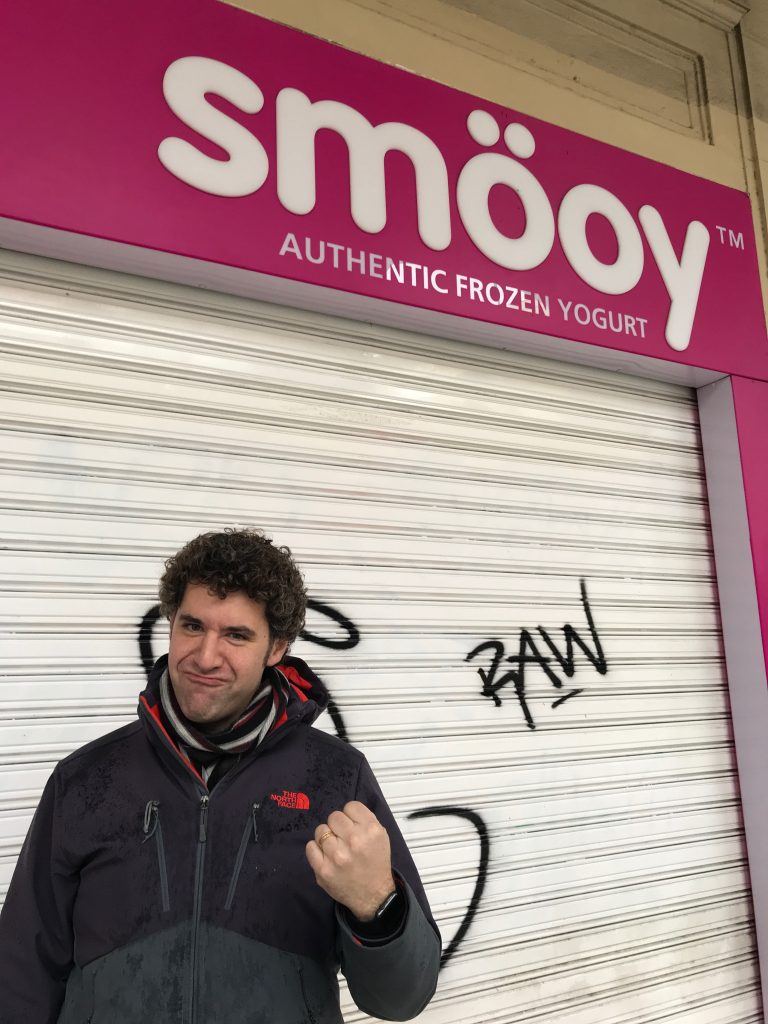 So we decided to get a drink instead.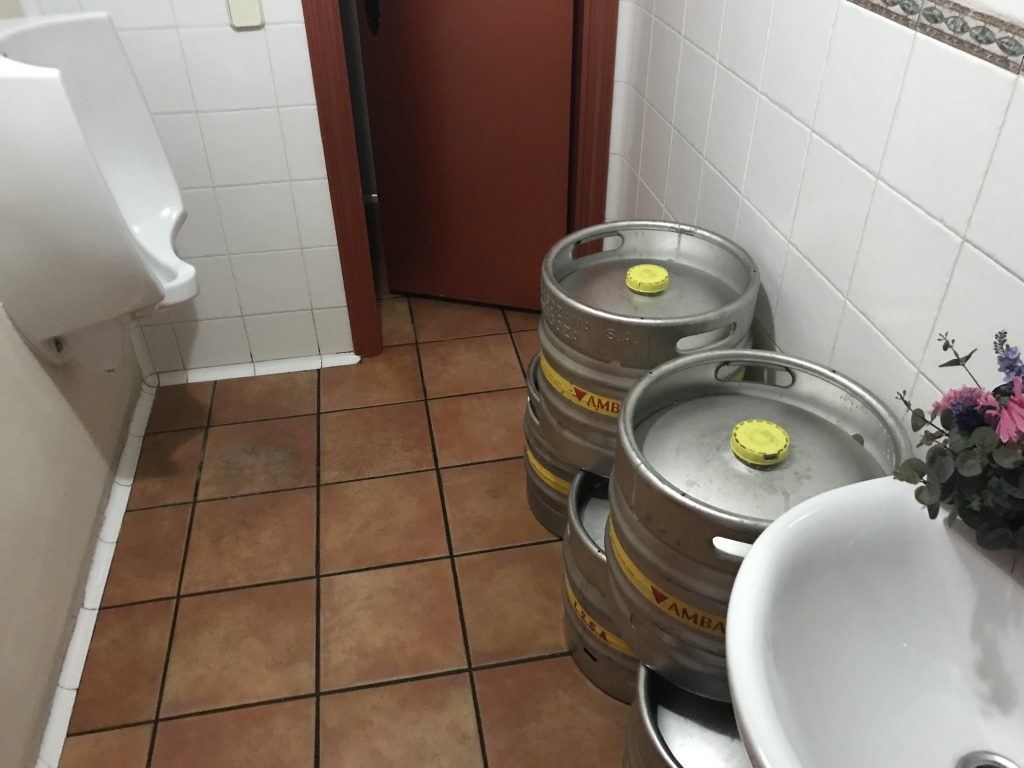 Sometimes, Doer brings the snacks back to the hotel.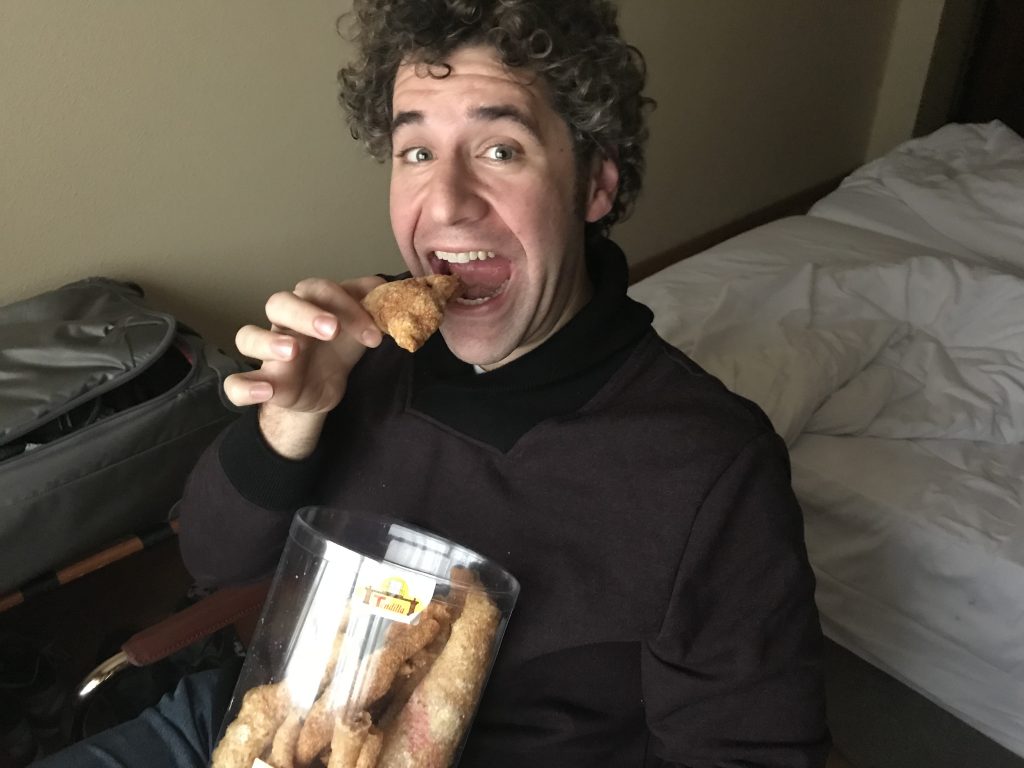 But Dreamer was not going to take that aural abuse just lying down. There were feet to powder!