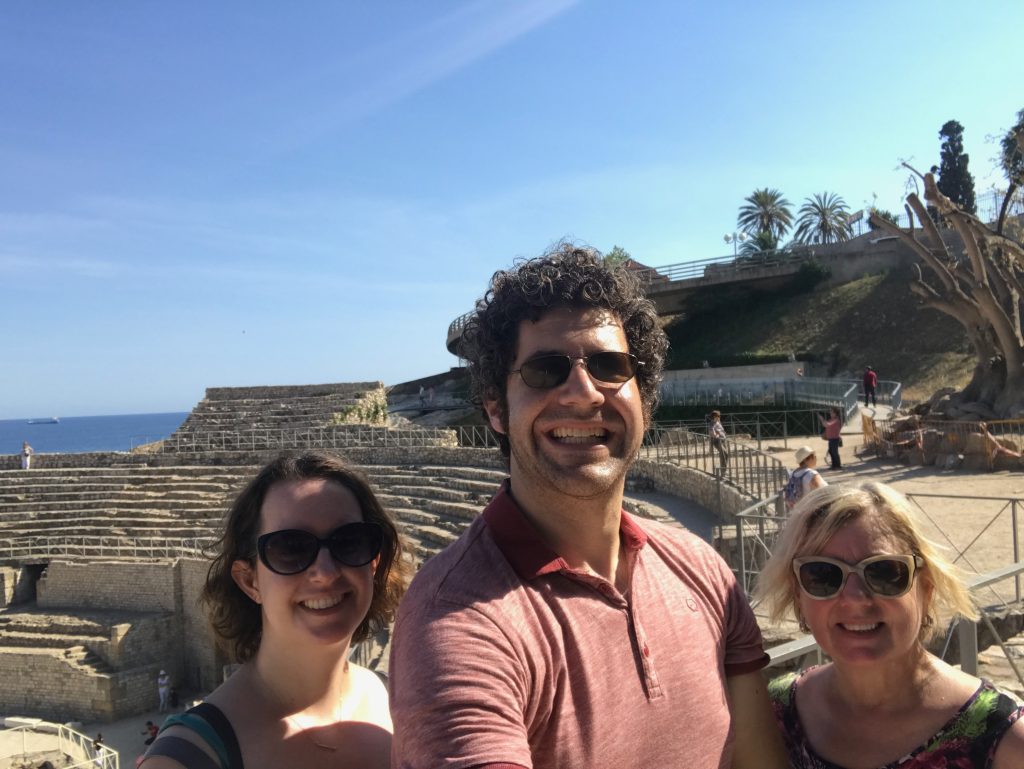 Mom's visit after school let out at the end of May provided a great excuse to visit another area on our bucket list: Tarragona, a Catalan port city on the Costa Daurada (Golden Coast) of the Mediterranean, south of Barcelona and north of Valencia.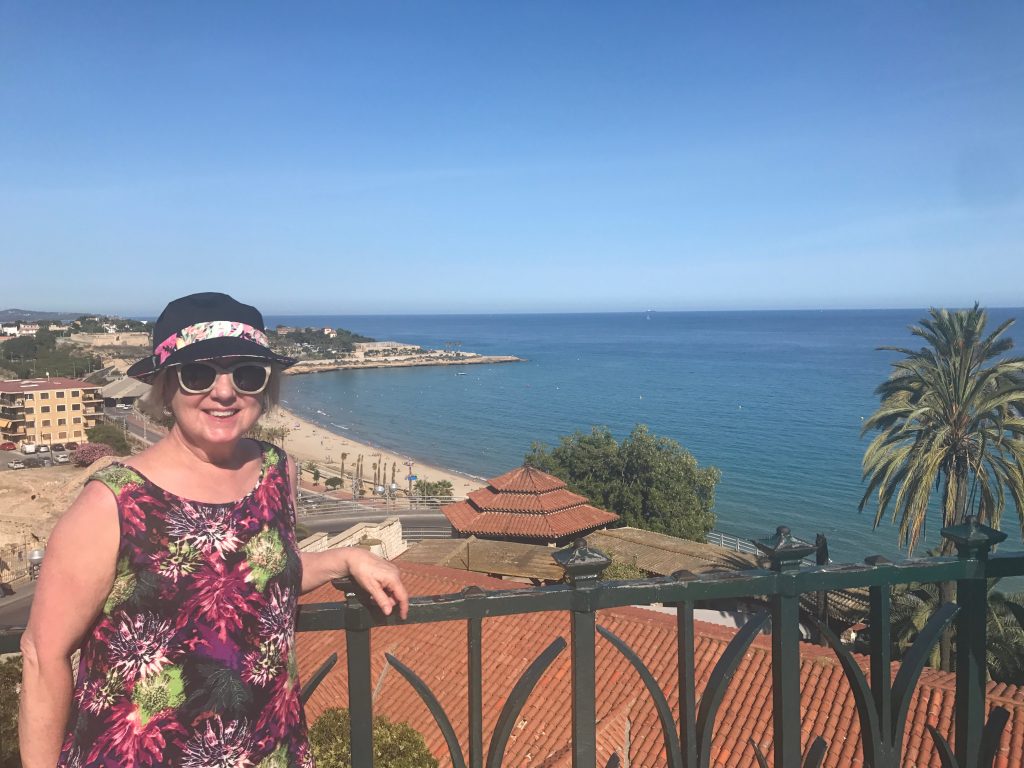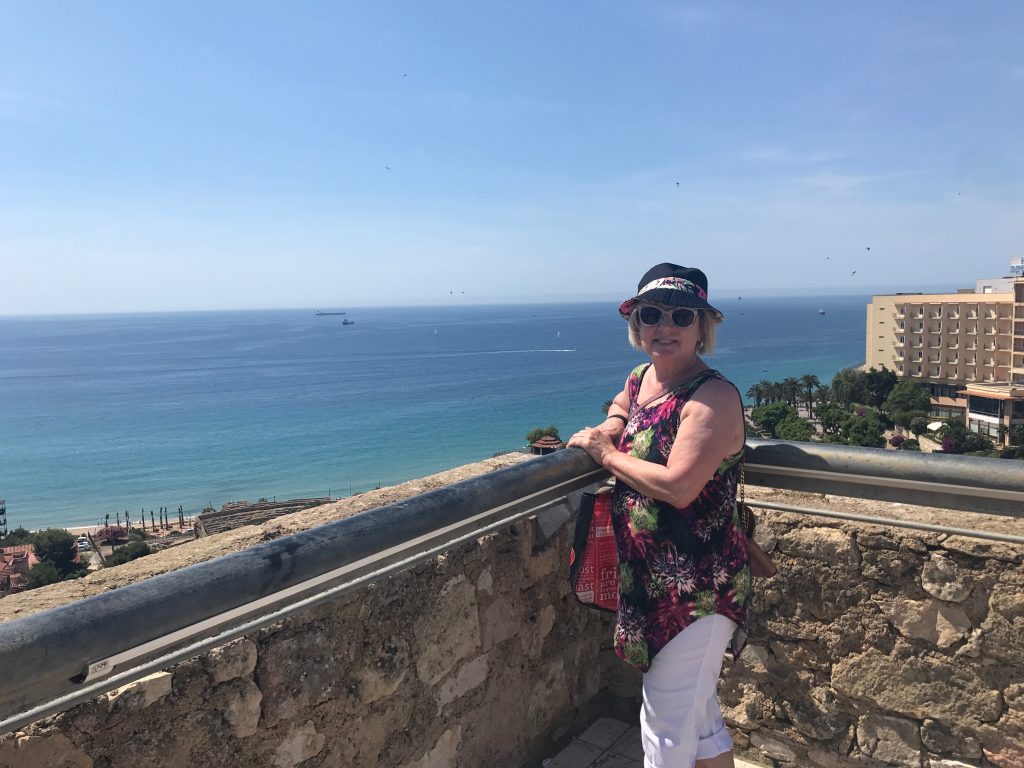 The city, known as Tarraco during the Roman Empire, has been designated a UNESCO World Heritage Site thanks to its wealth of Roman ruins.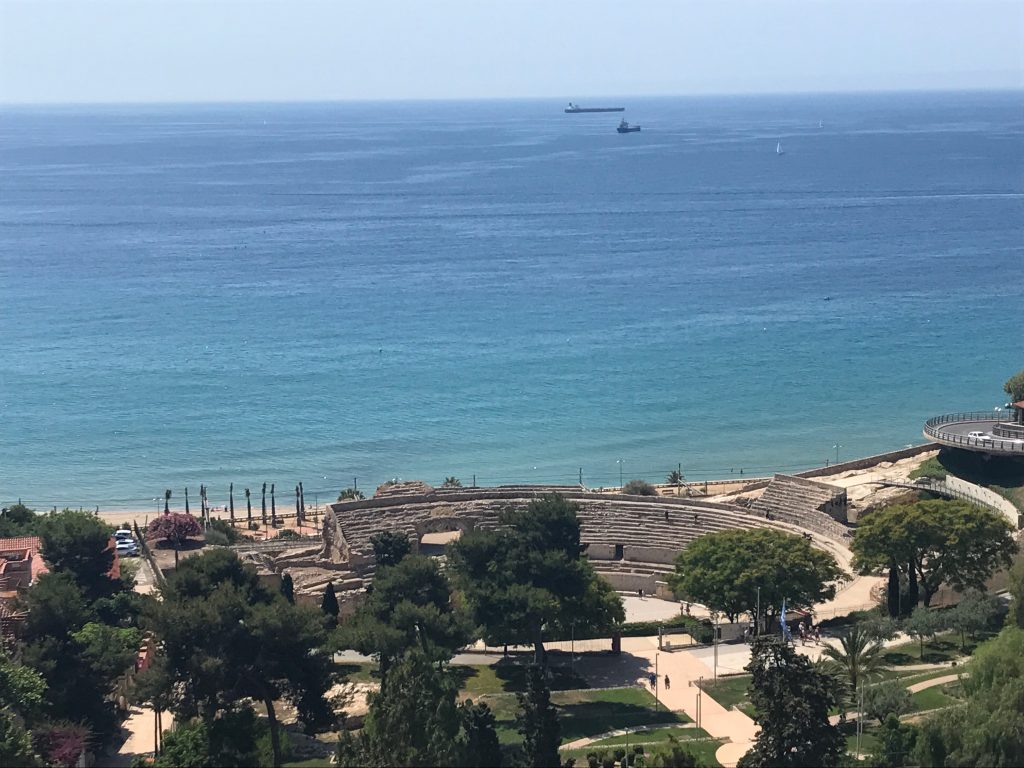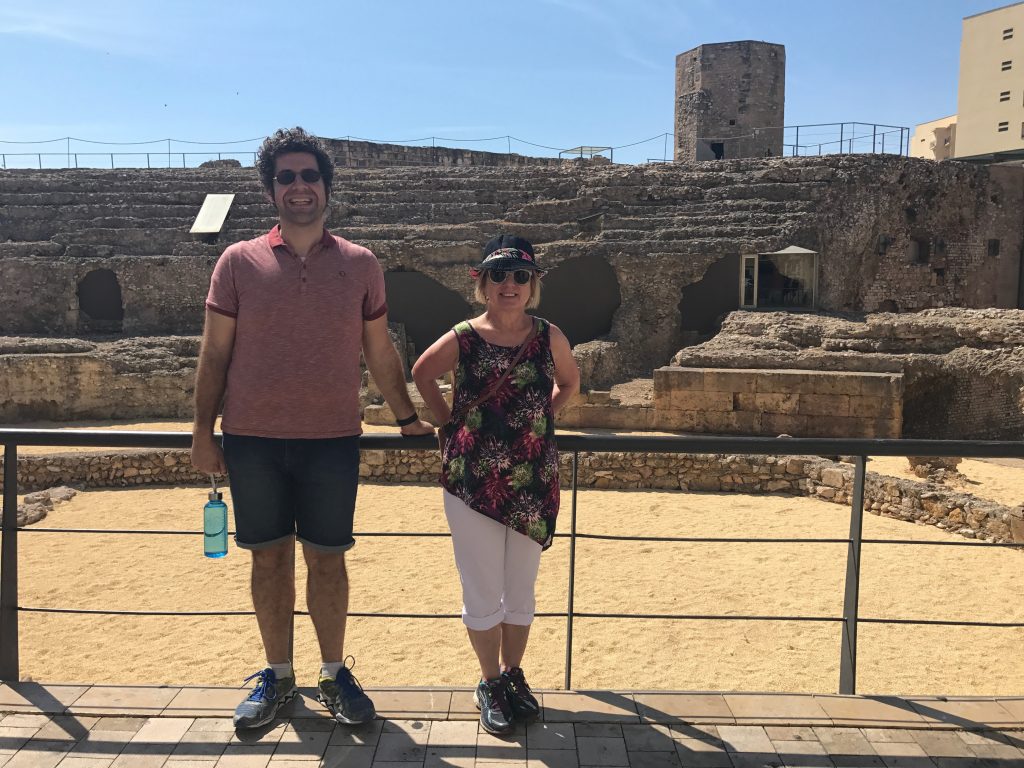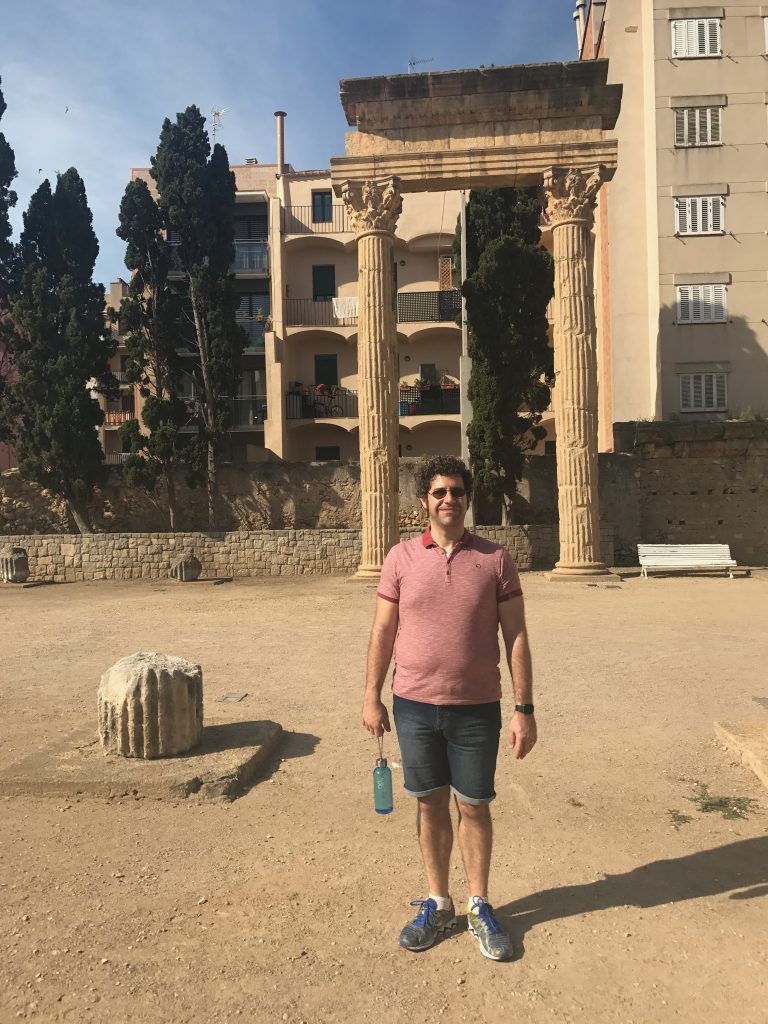 The region of Catalonia is just a short coastal train journey from where we were living in the Valencian Community. But, of course, our train was a few minutes late again… Dreamer is never pleased when this happens, though by now you'd think she'd realize why the picture is being taken.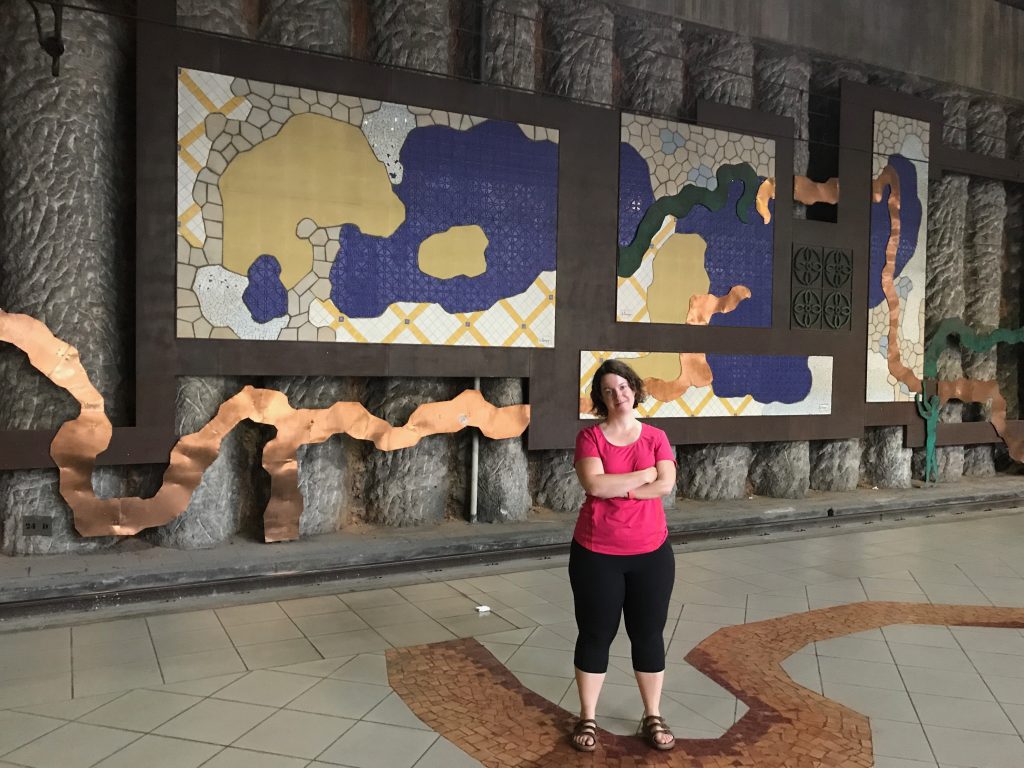 Shortly after arriving, we headed for the port, as Tarragona is a maritime city with a large fishing industry. Unfortunately, this is as close as we got to the wholesale fish market, and not for lack of trying. Professionals only!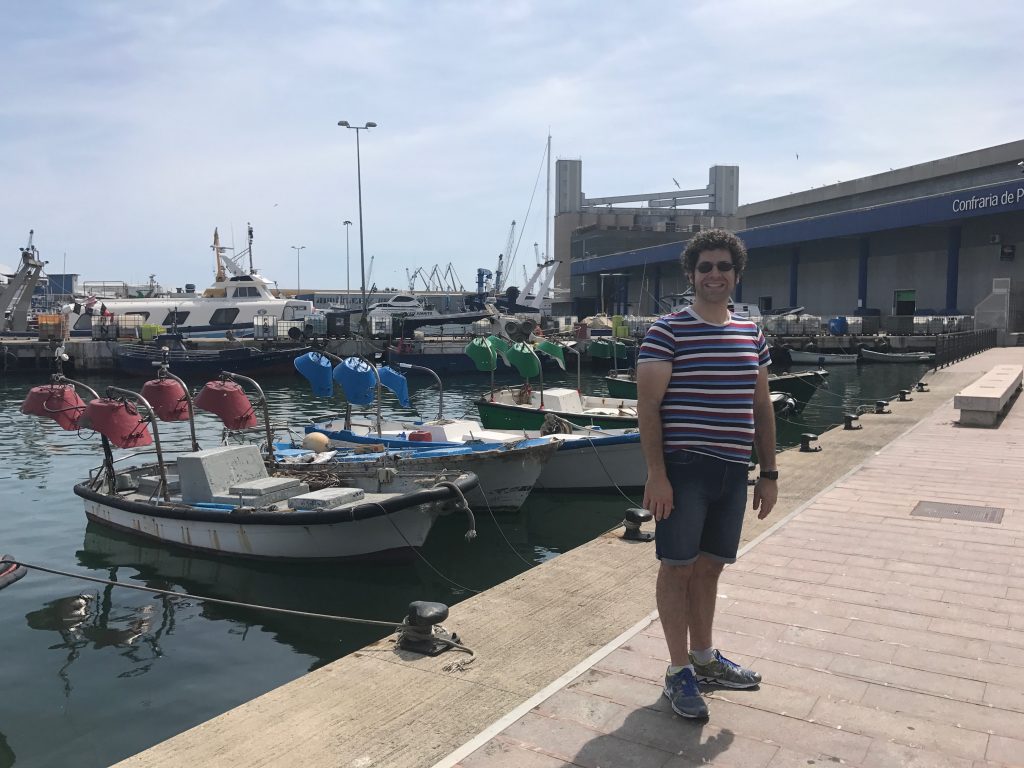 Tarraco was a hub on the Roman empire's road network. Many relics have been discovered and preserved, such as those displayed at the Paleochristian Museum and Necropolis.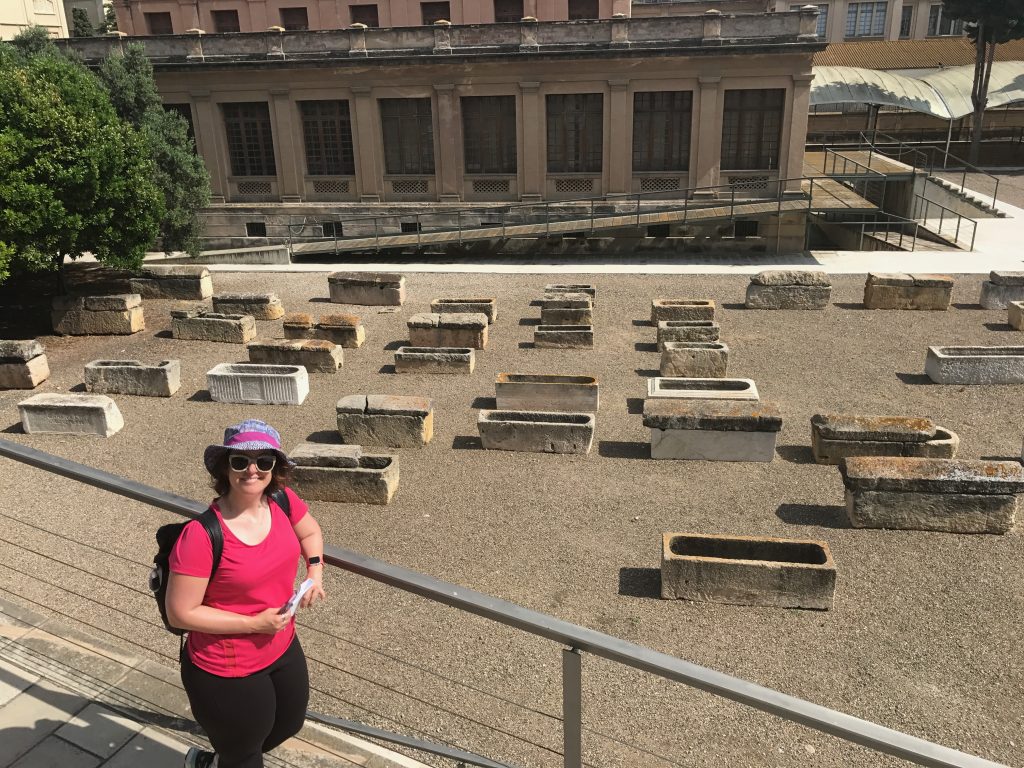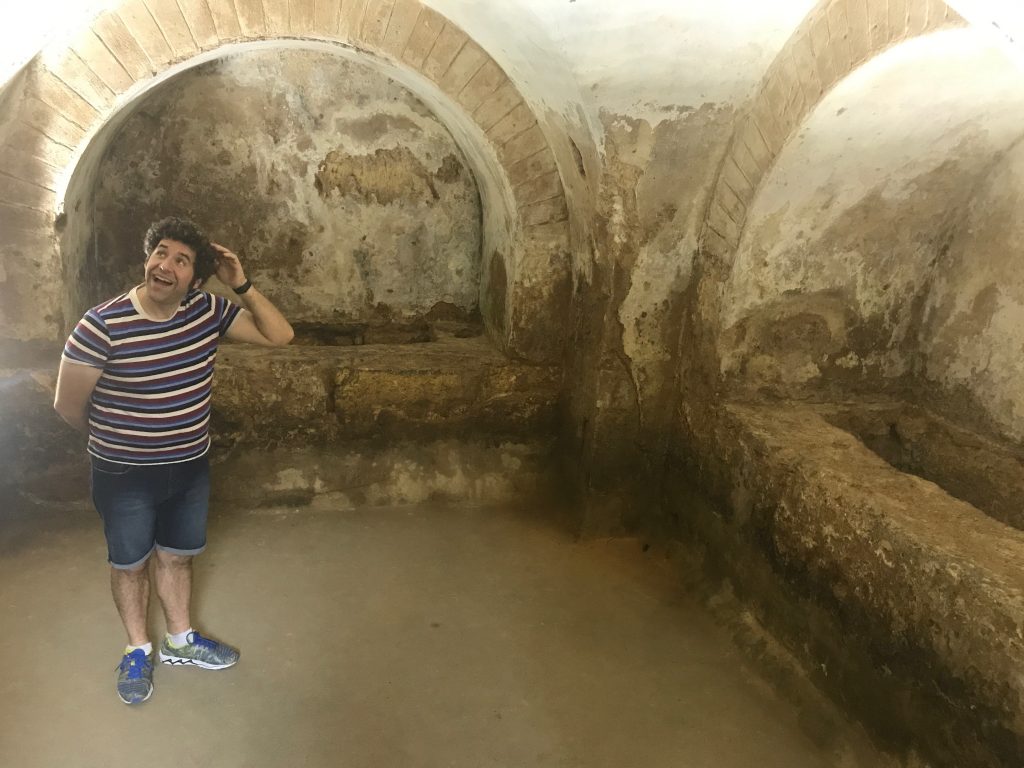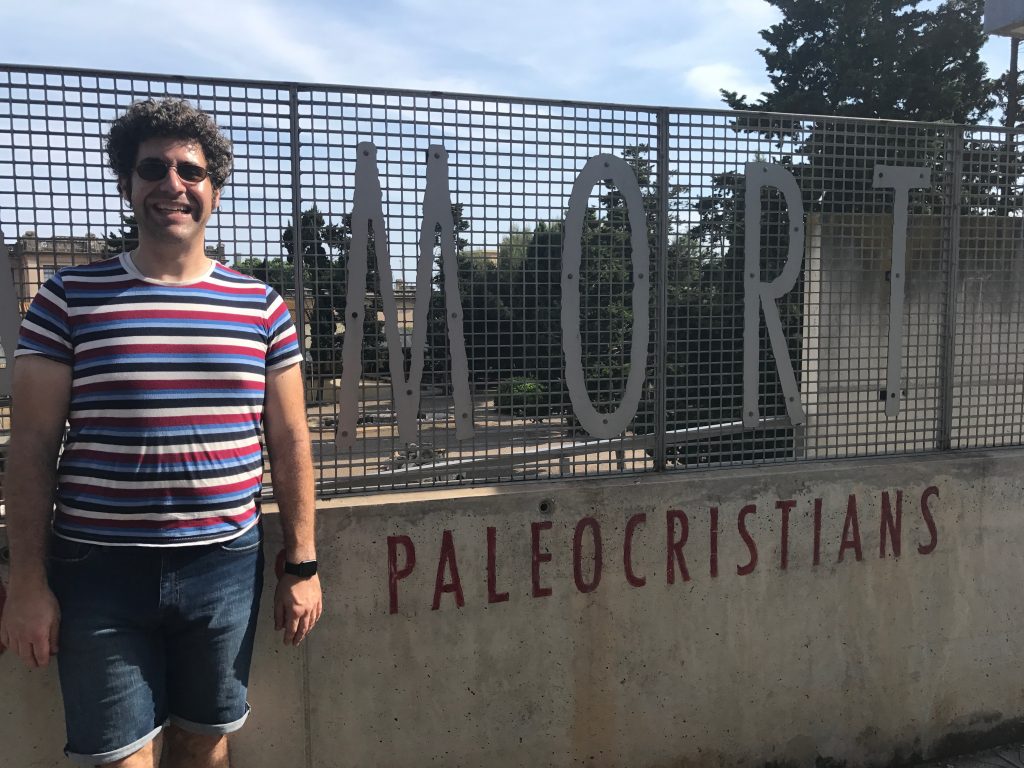 The National Archaeological Museum of Tarragona impressed us with its many legitimate artifacts from the area. We were particularly astonished by the manifold examples of one particular type…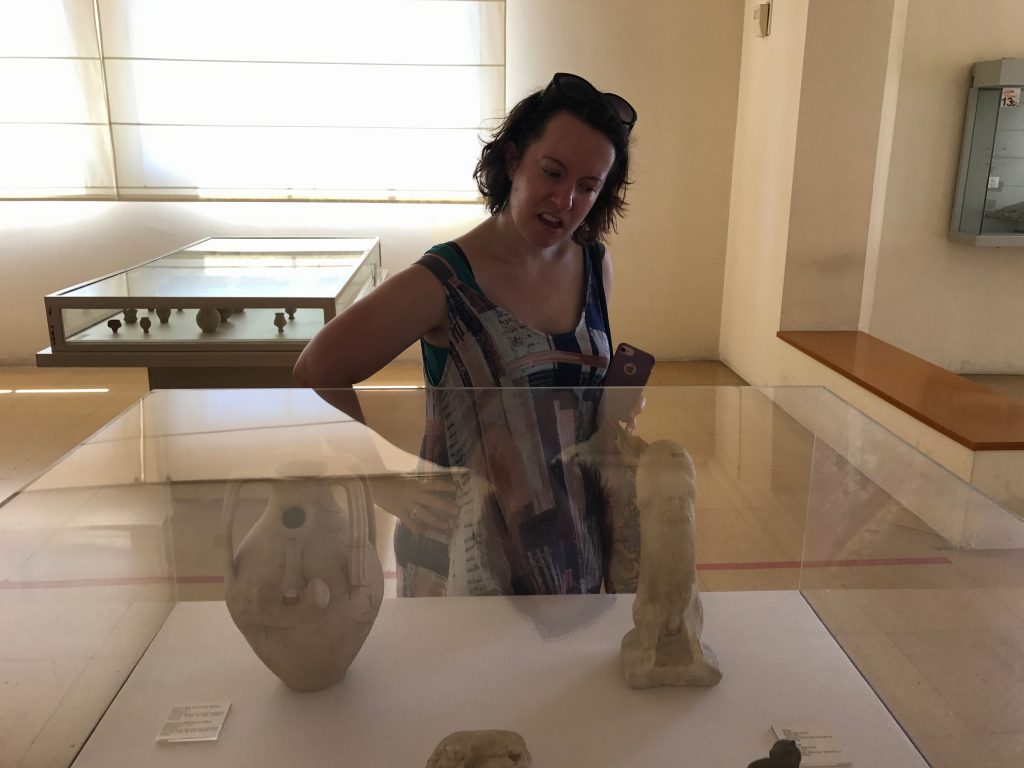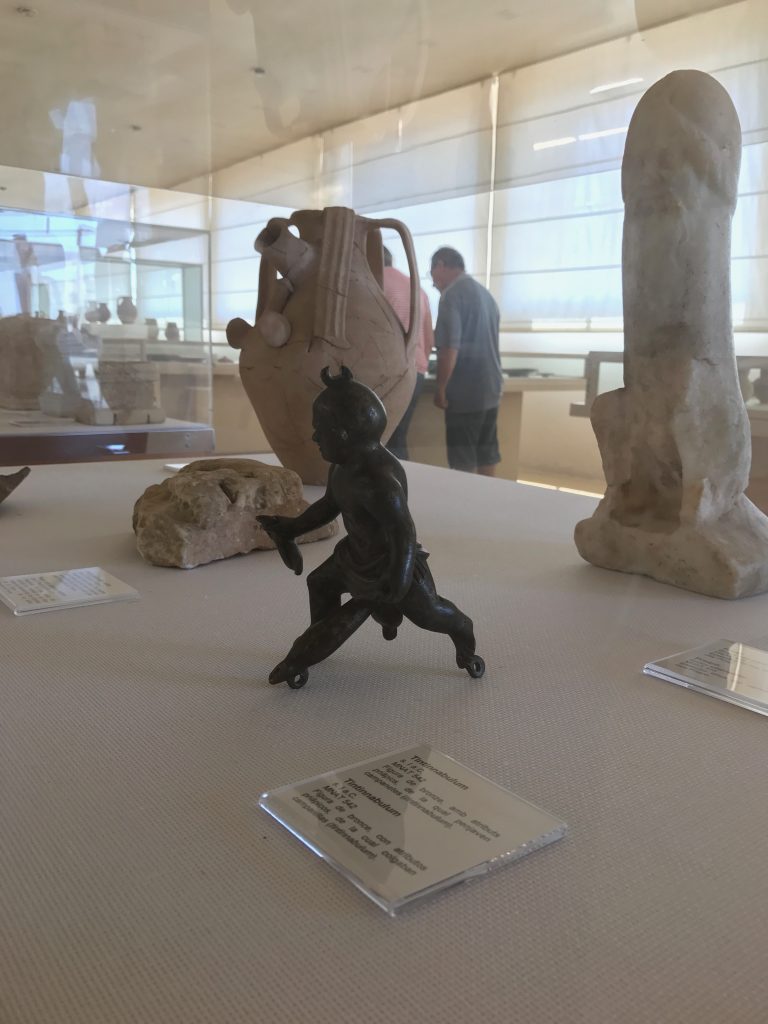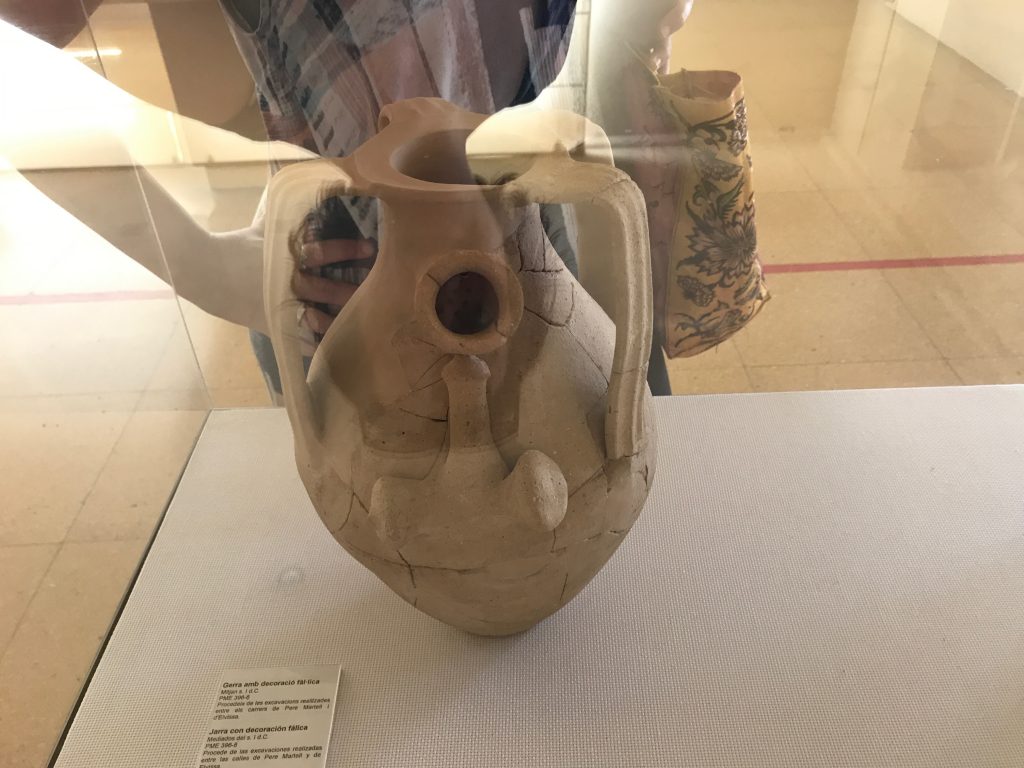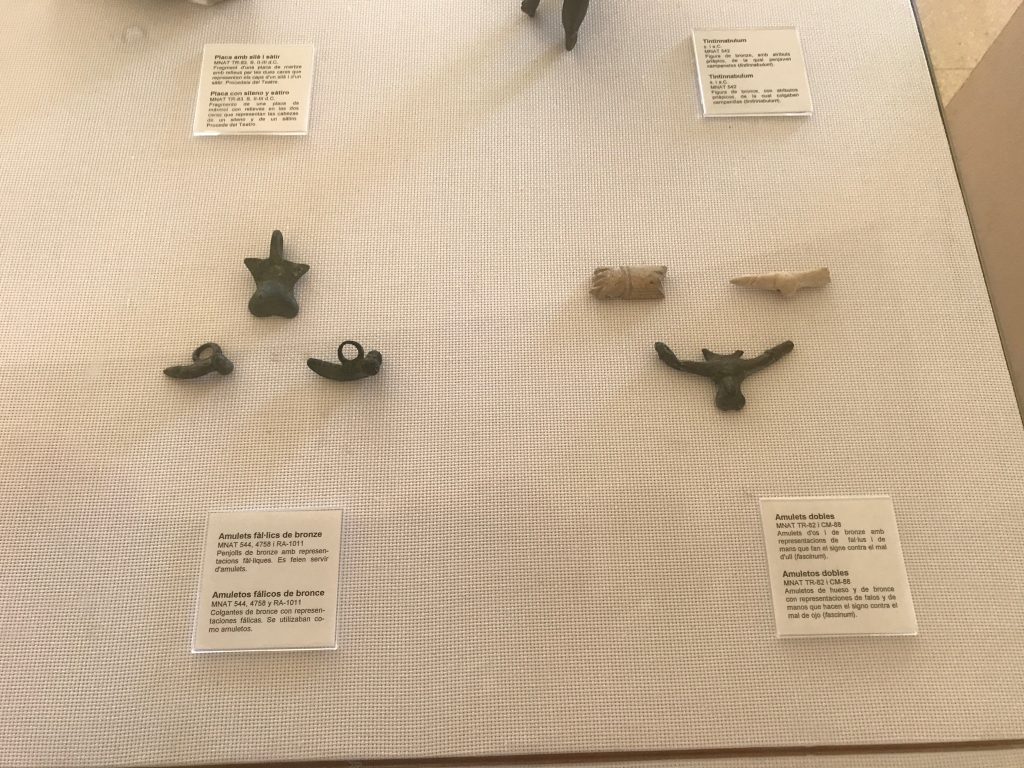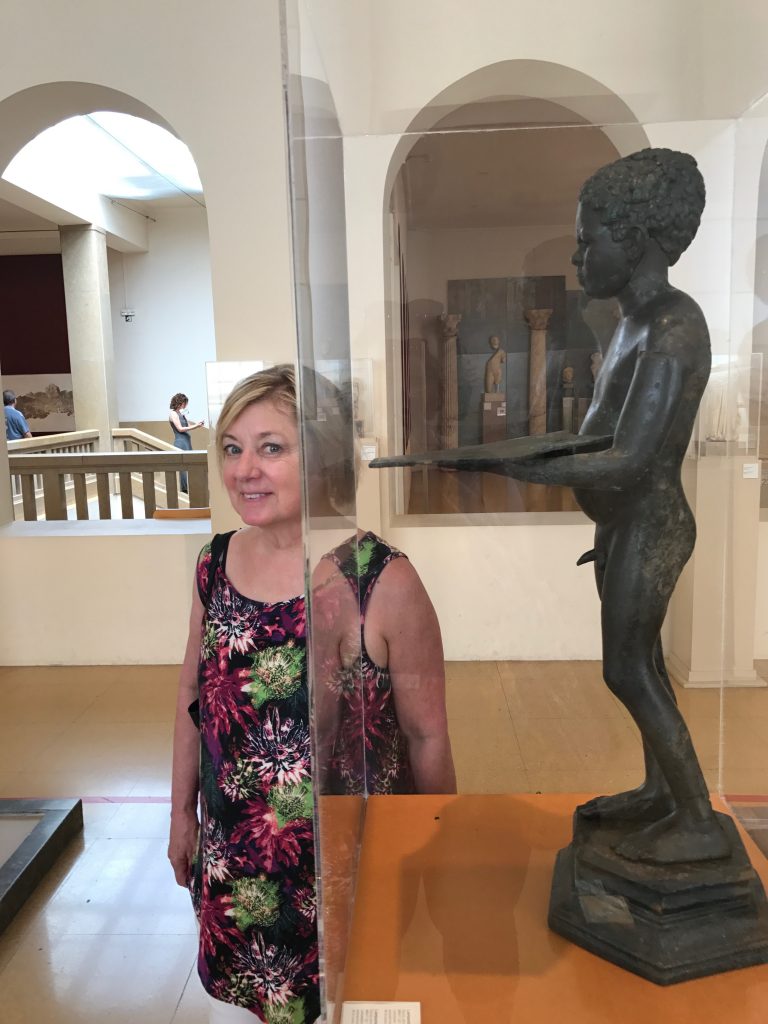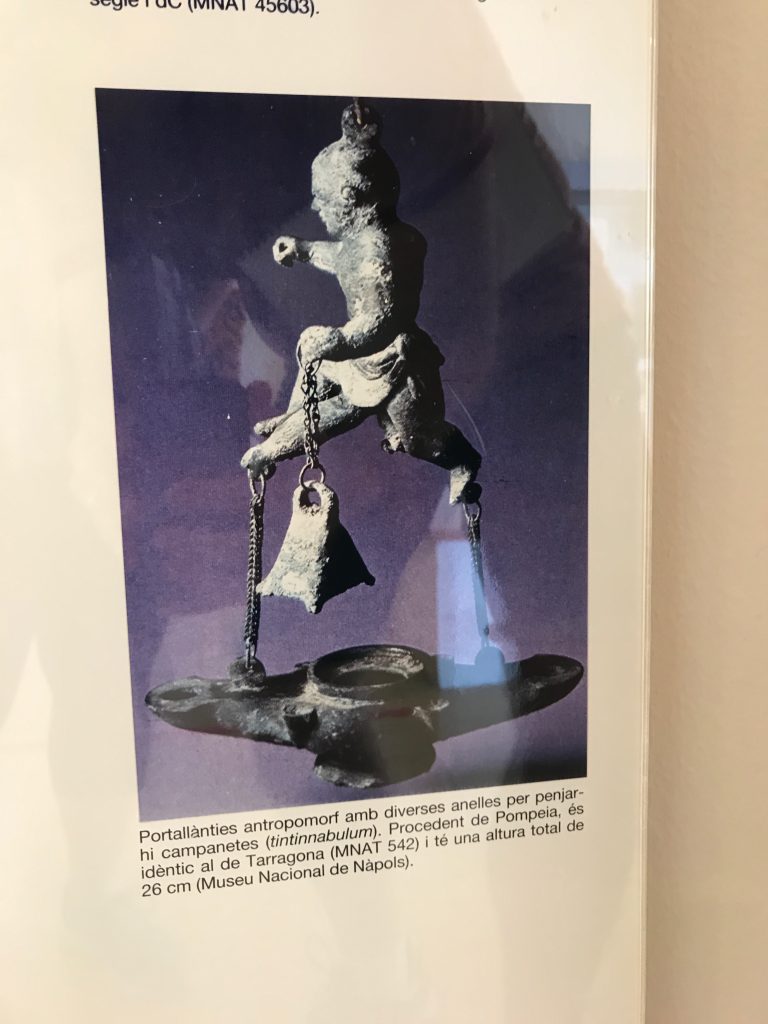 There was a motley collection of old busts and statues as well. Strangely enough, over the years, there seems to be one part that gets worn off before everything else.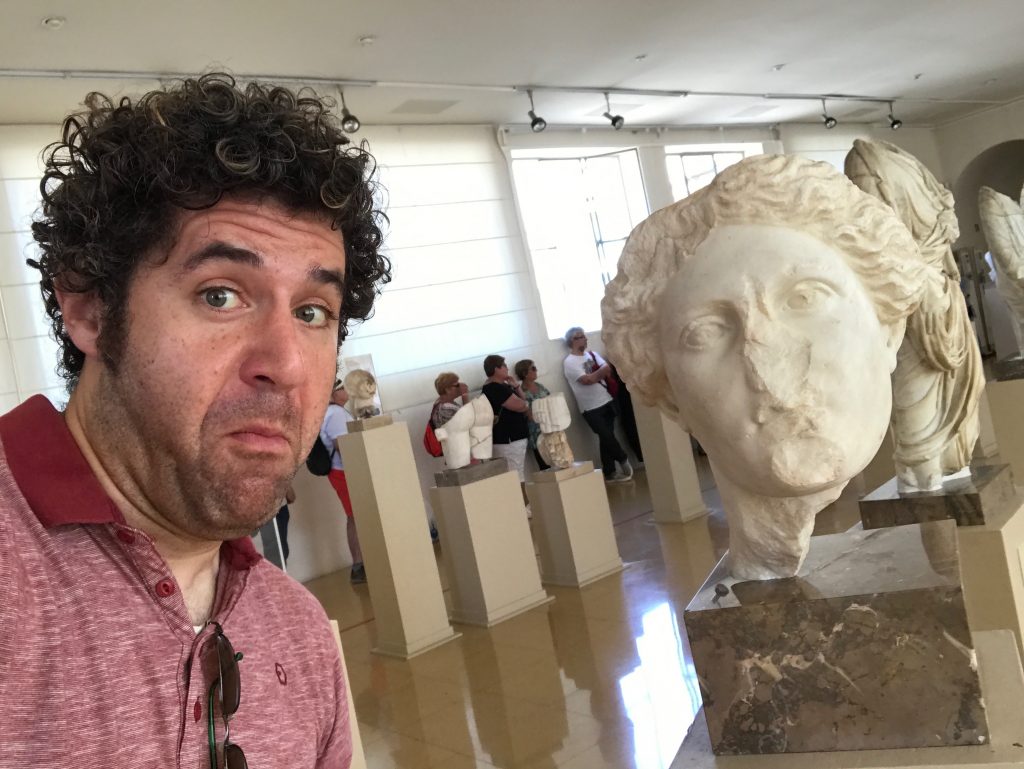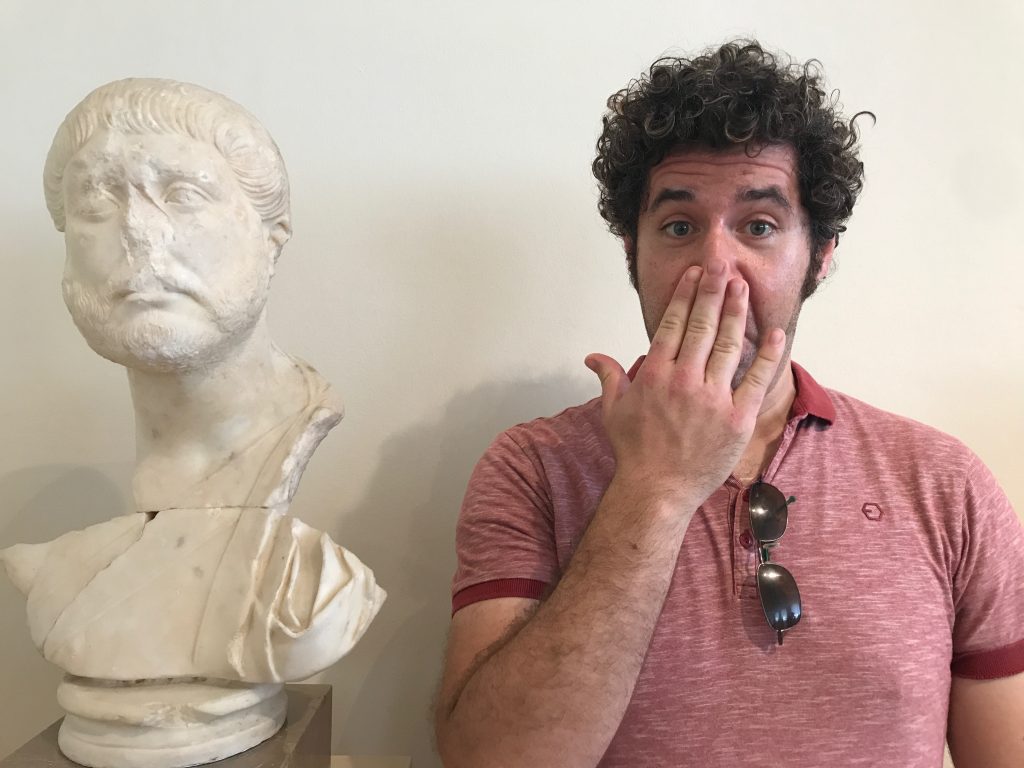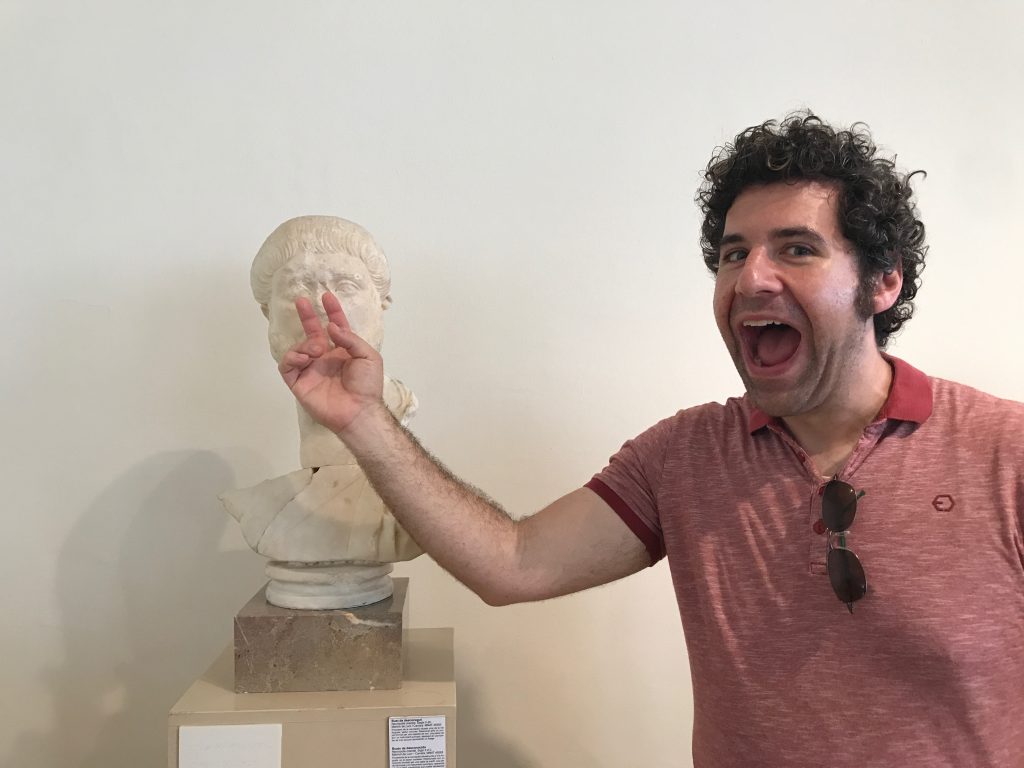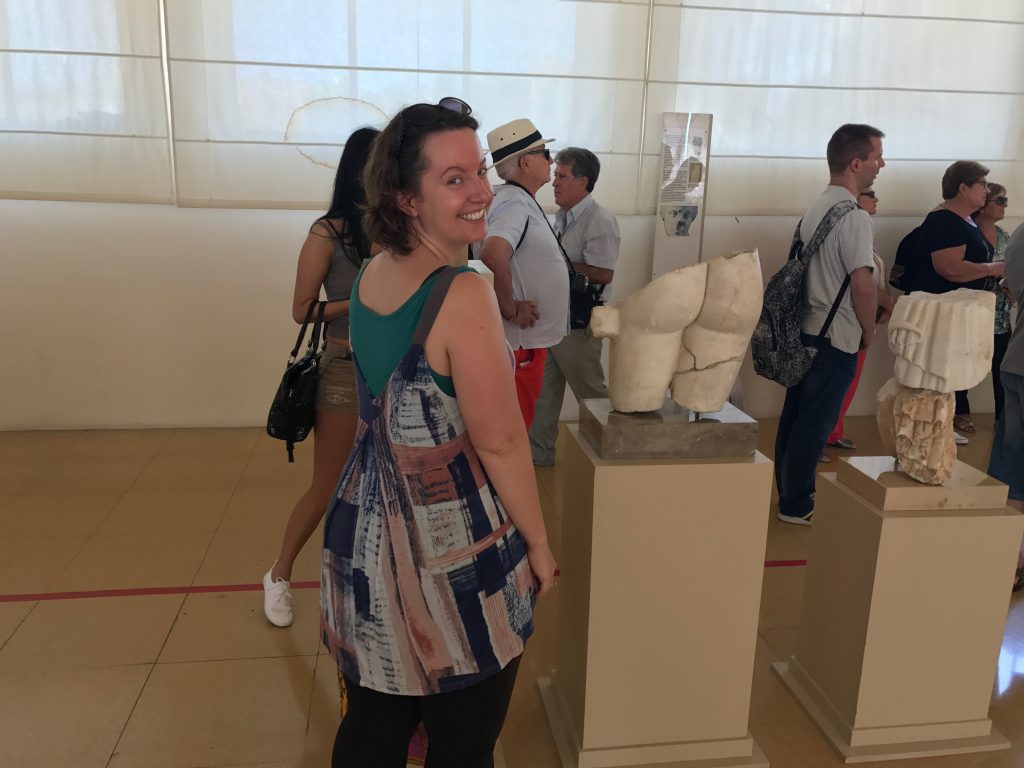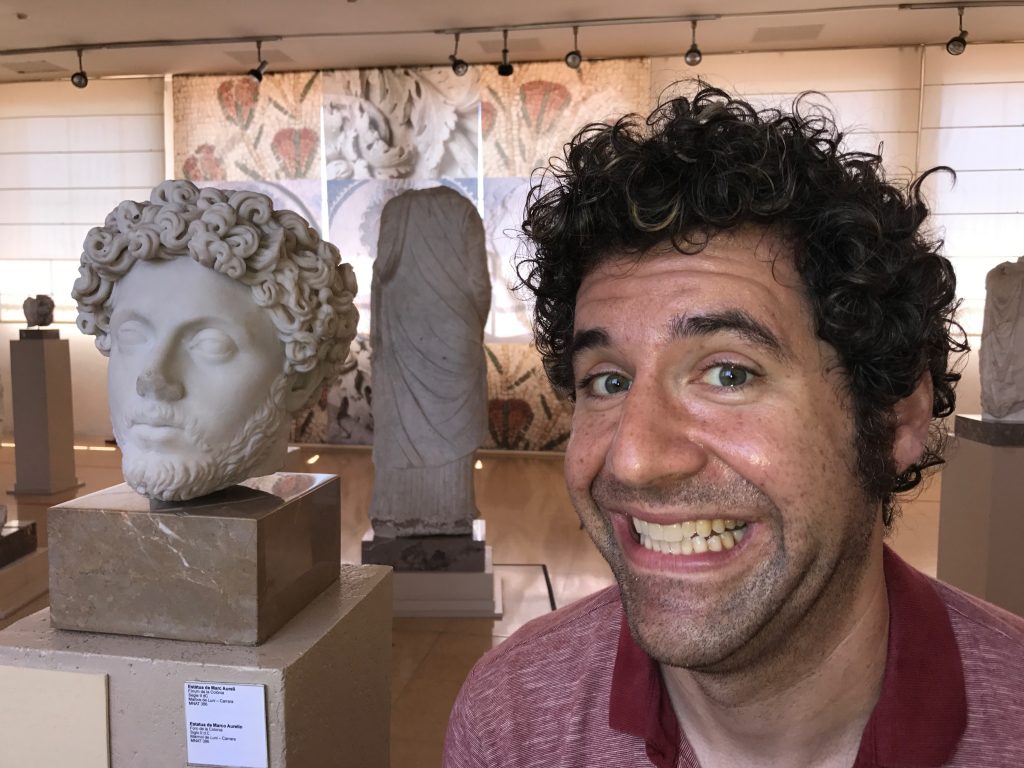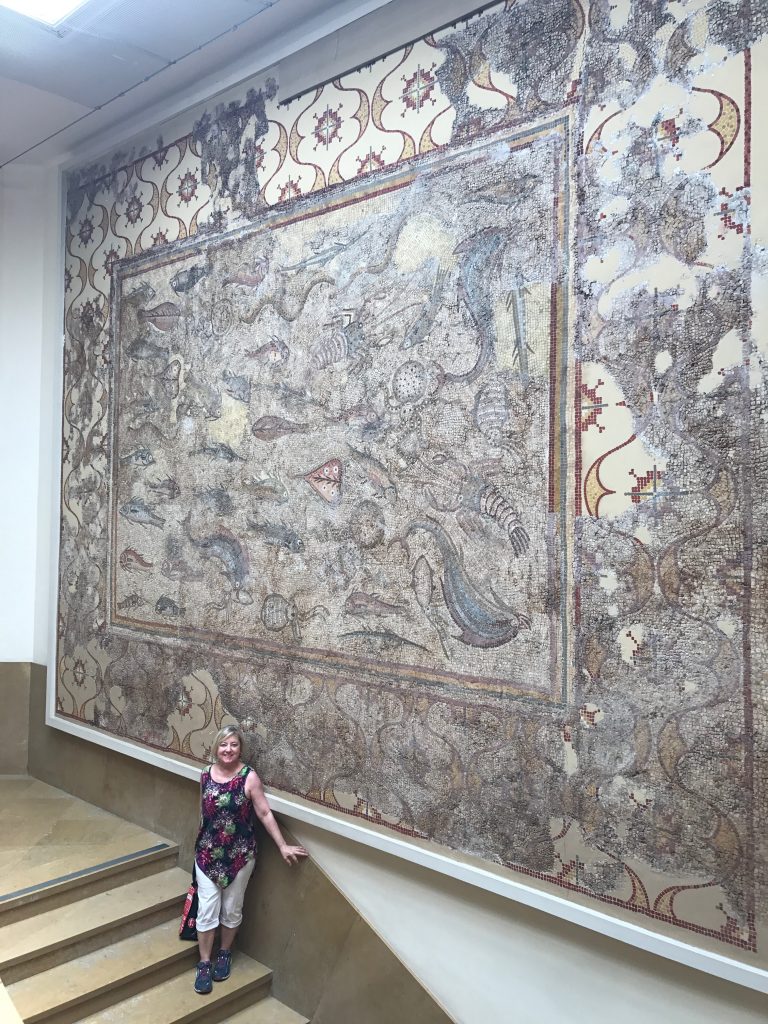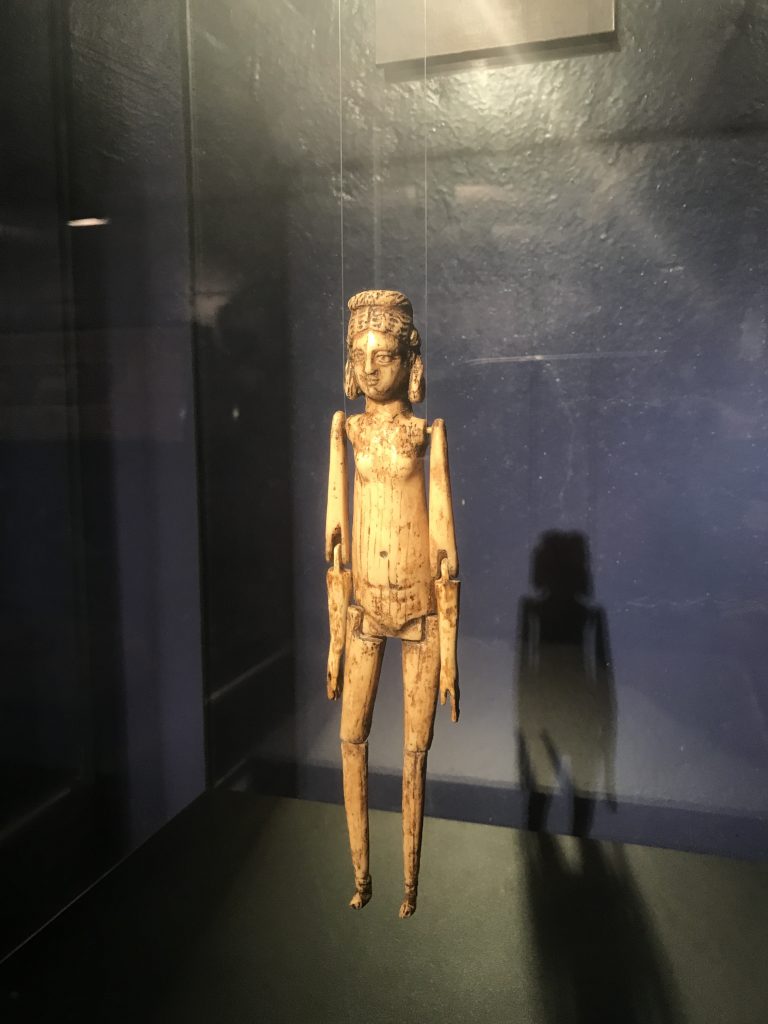 Before it was built, the site of the local cathedral was home to a Roman temple, a Visigoth cathedral, and a mosque.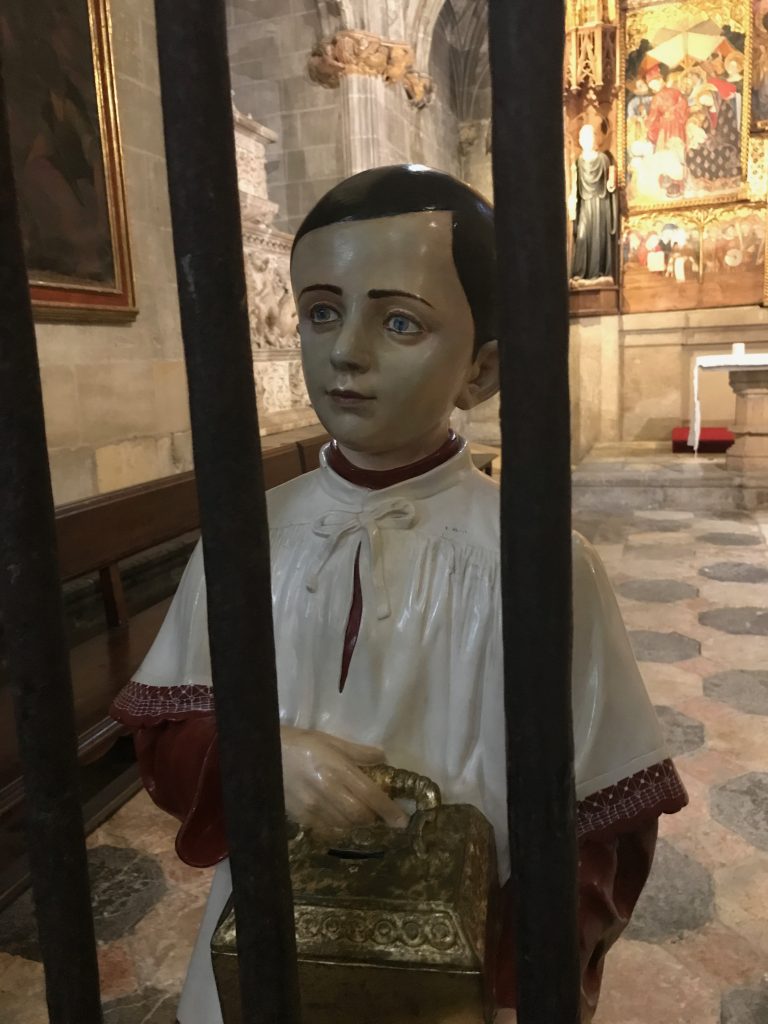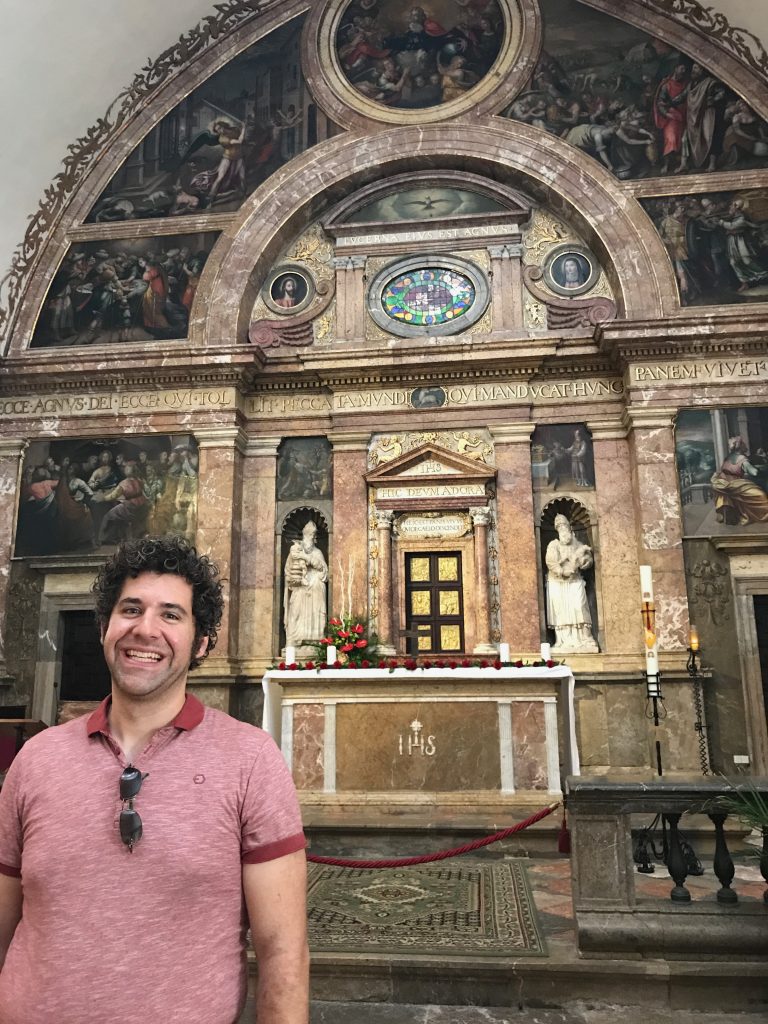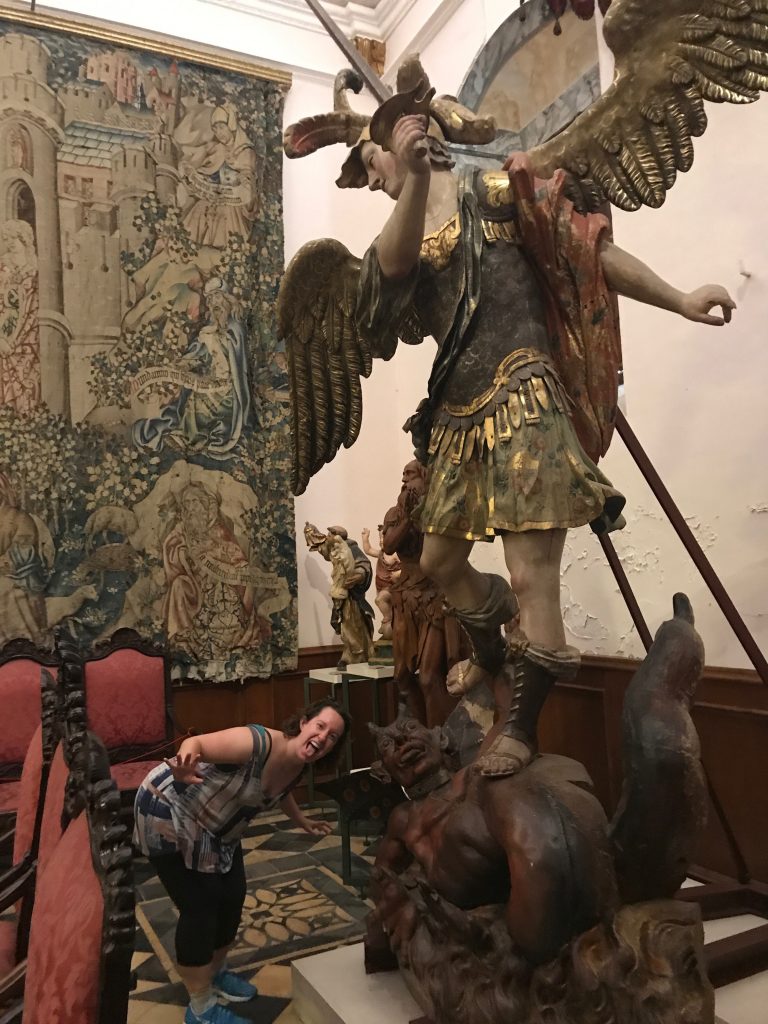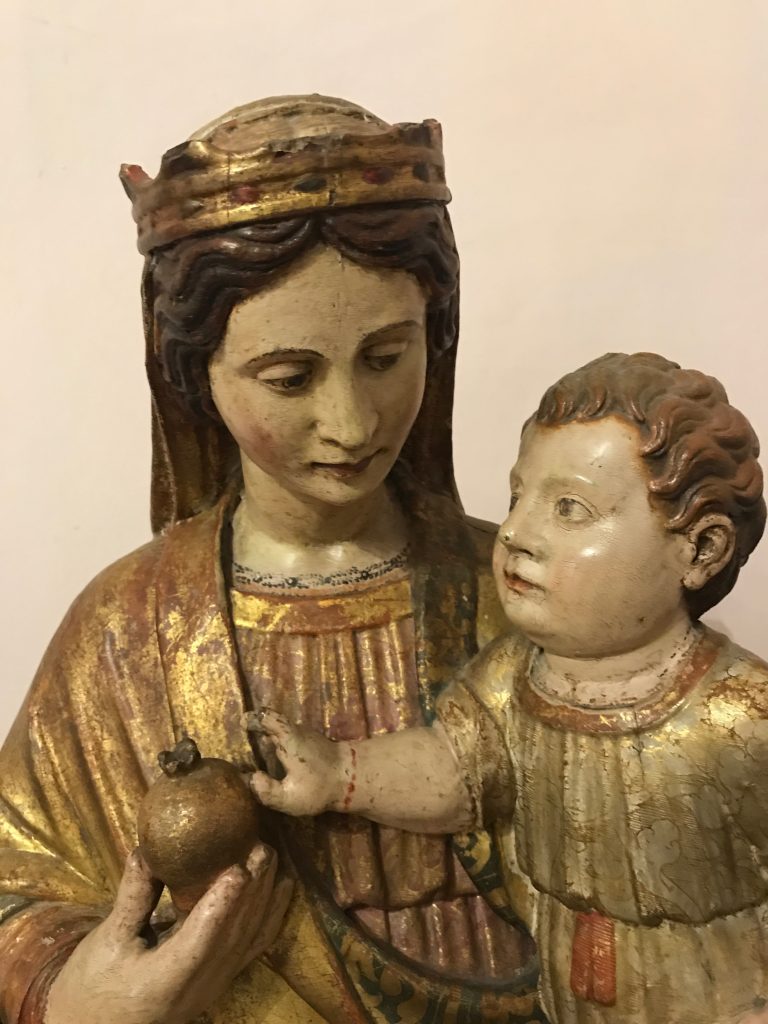 It's fascinating to see newer, more modern buildings juxtaposed with the older sites and ruins.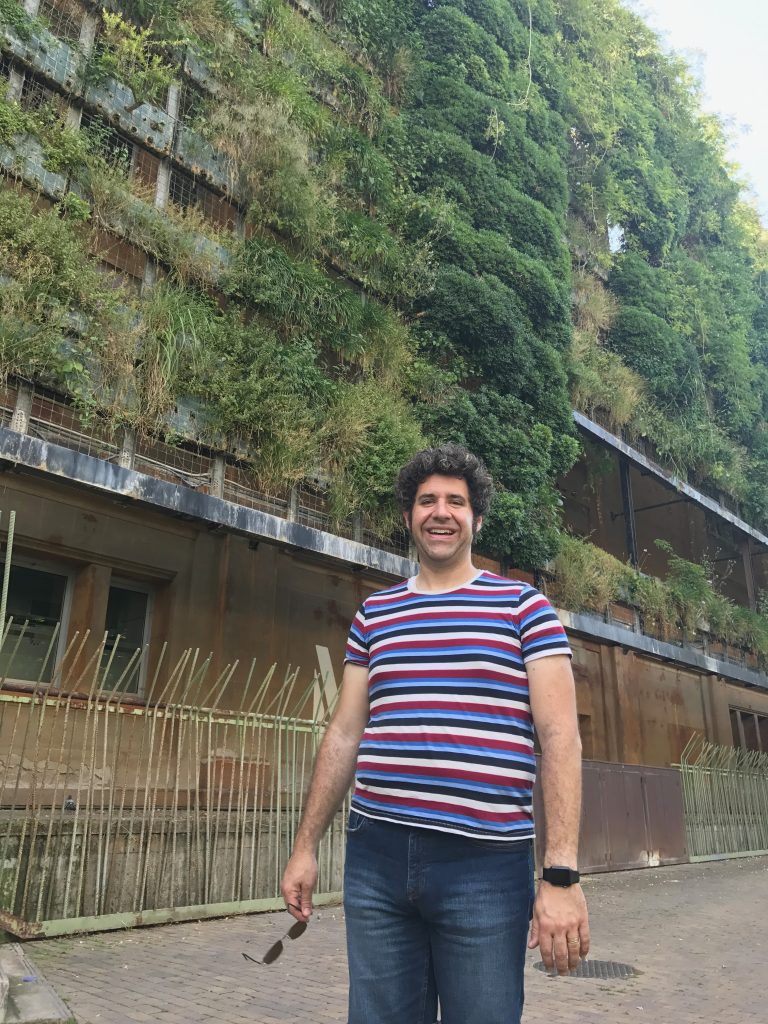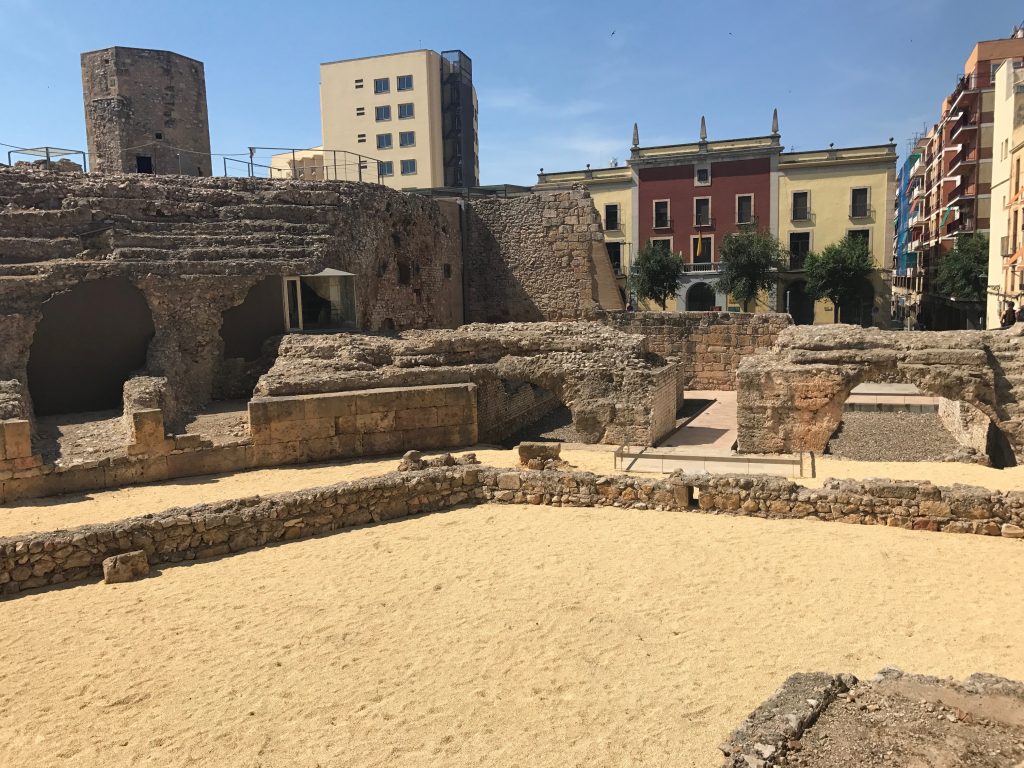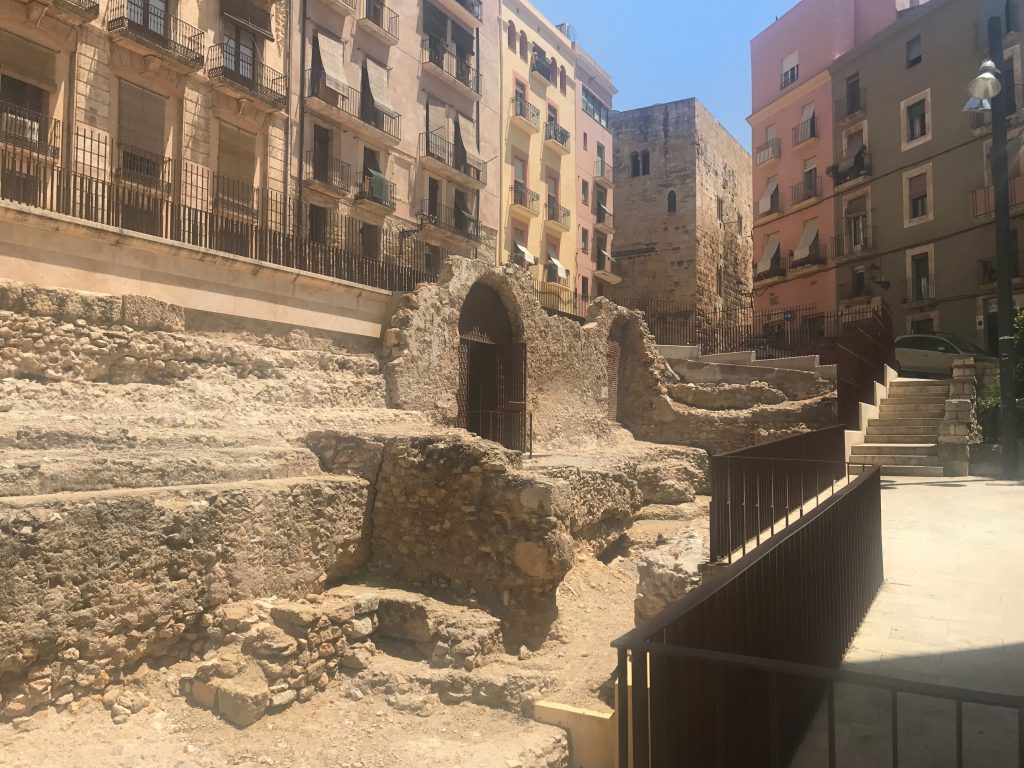 We also enjoyed just sitting by the port and taking in a cocktail or two.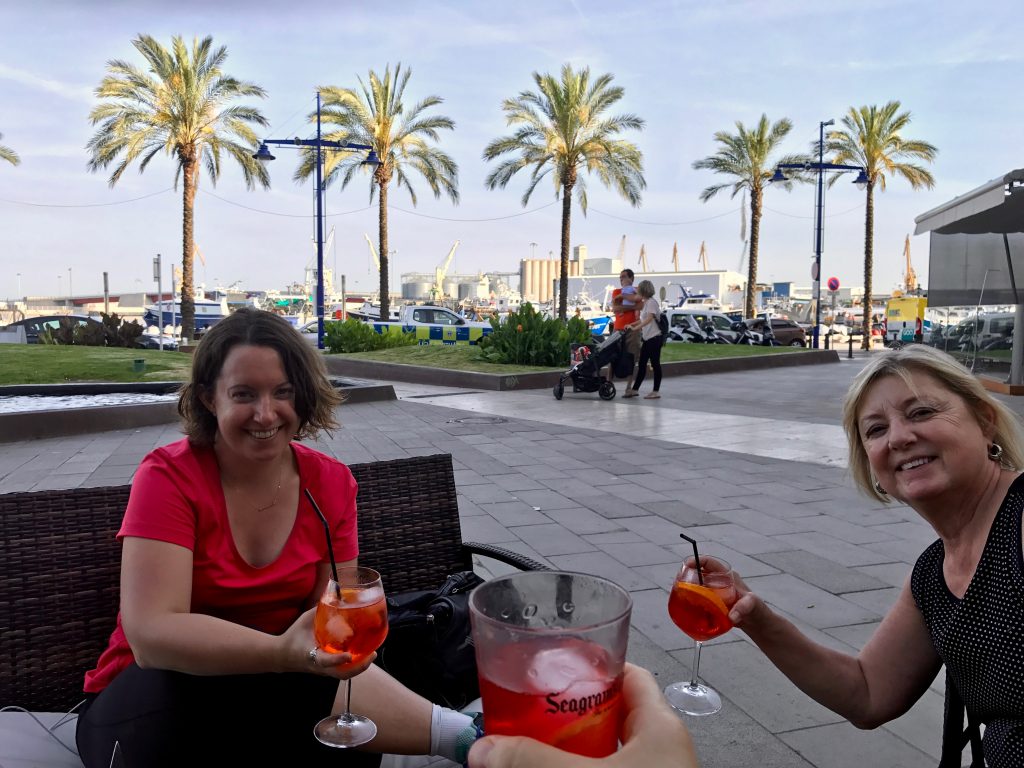 This old locomotive was also down by the waterfront. Doer is trying to do an impression of it here or something.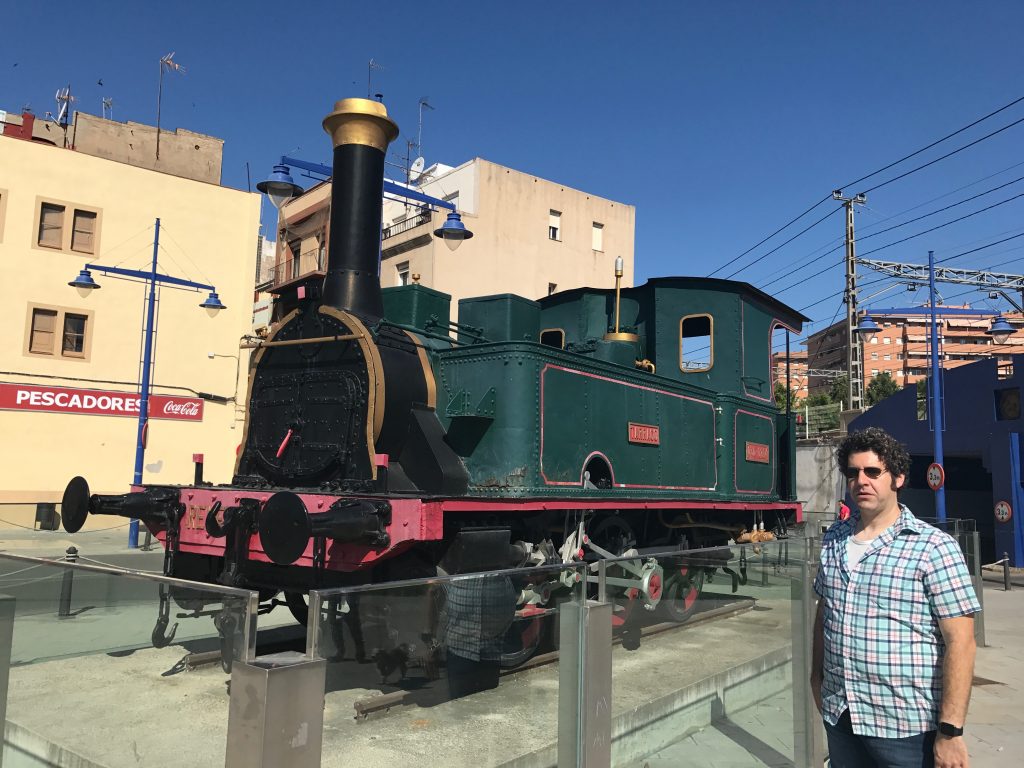 You can never stray too far from history in Tarragona. The Roman amphitheater lies steps away from the sea.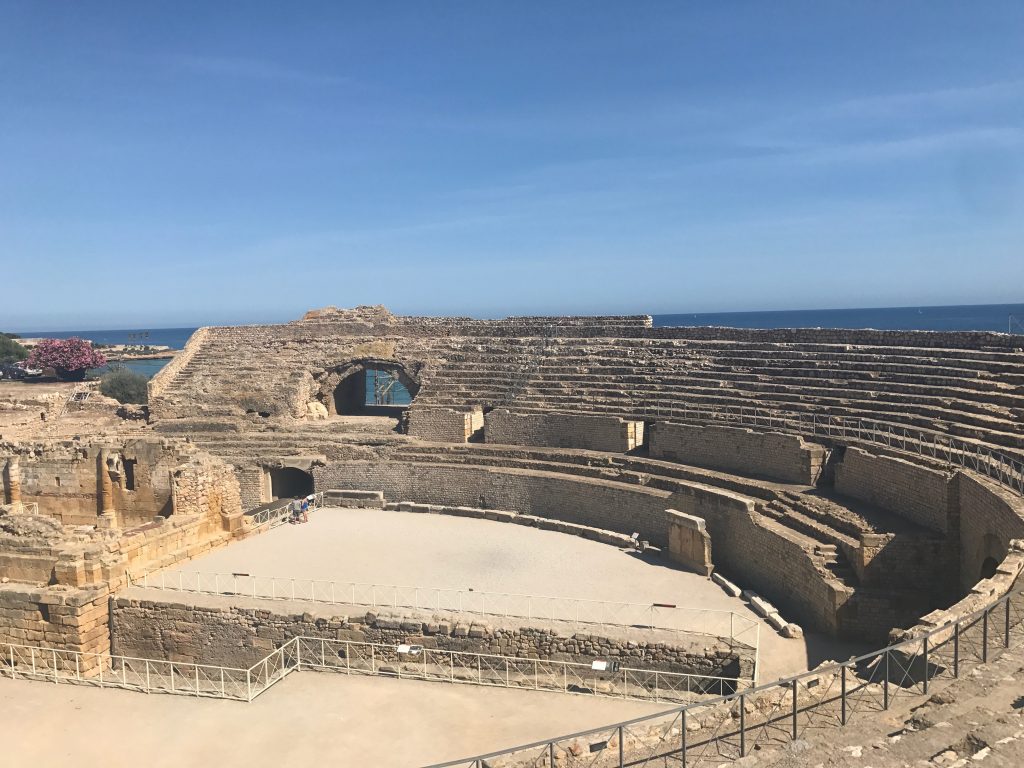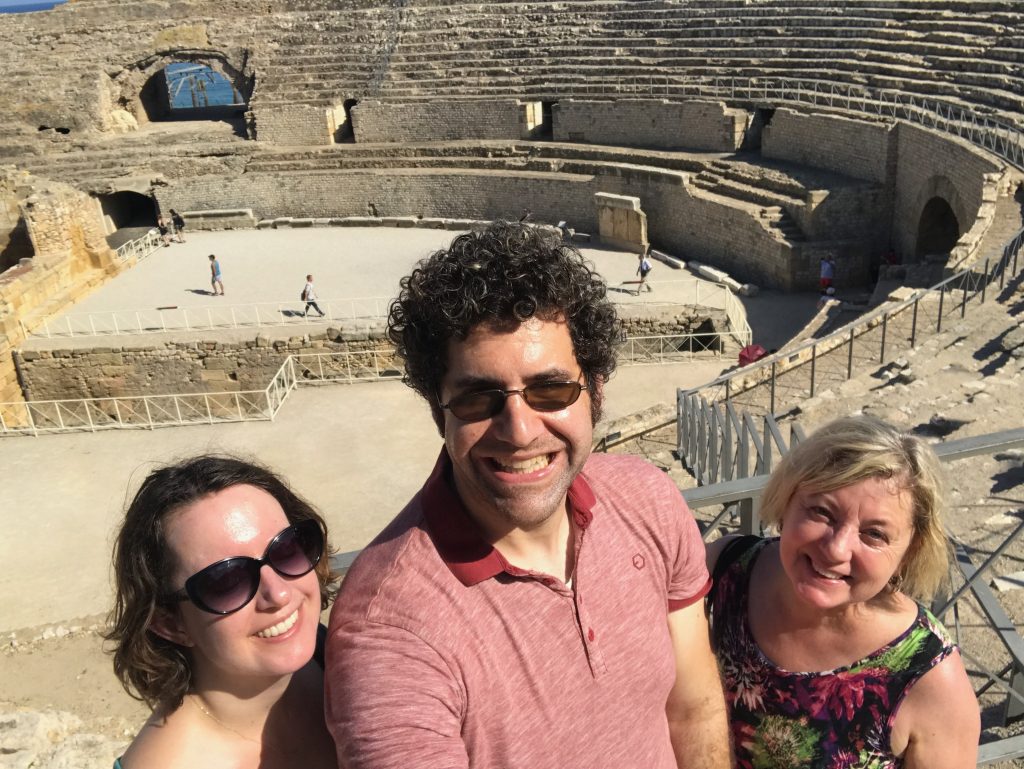 There is also a great museum devoted to the Festival of Santa Tecla, the city's biggest holiday, which involves gigantes, or giant papier-mâché figurines! The founders of the city are usually depicted, along with other well-known figures.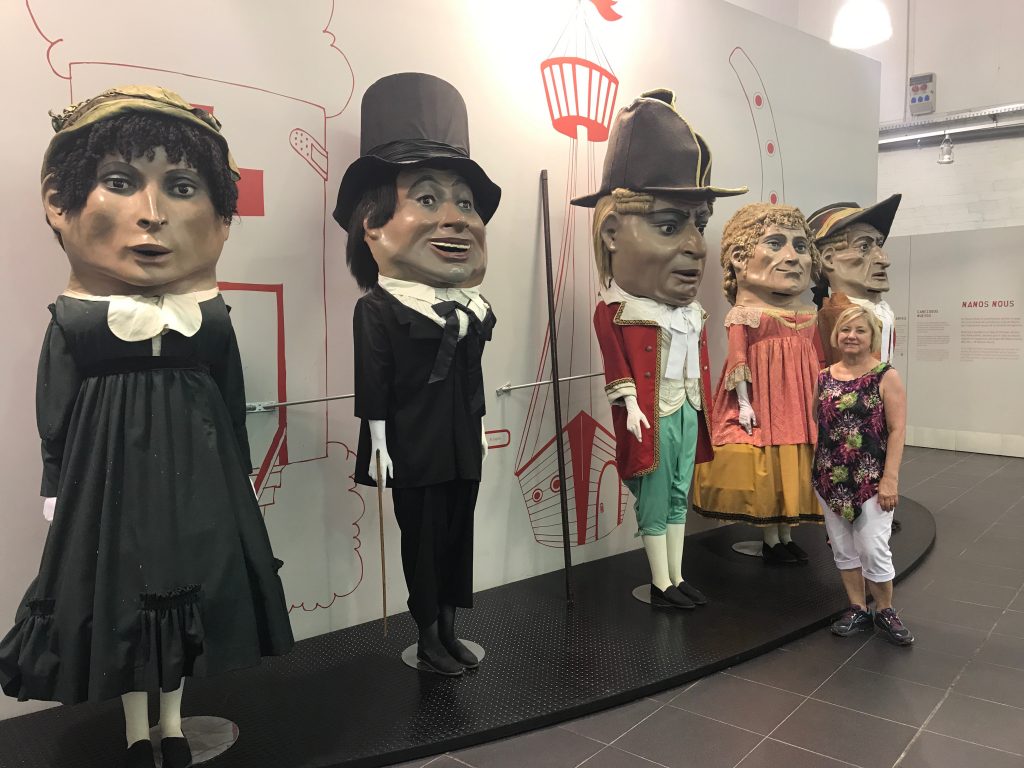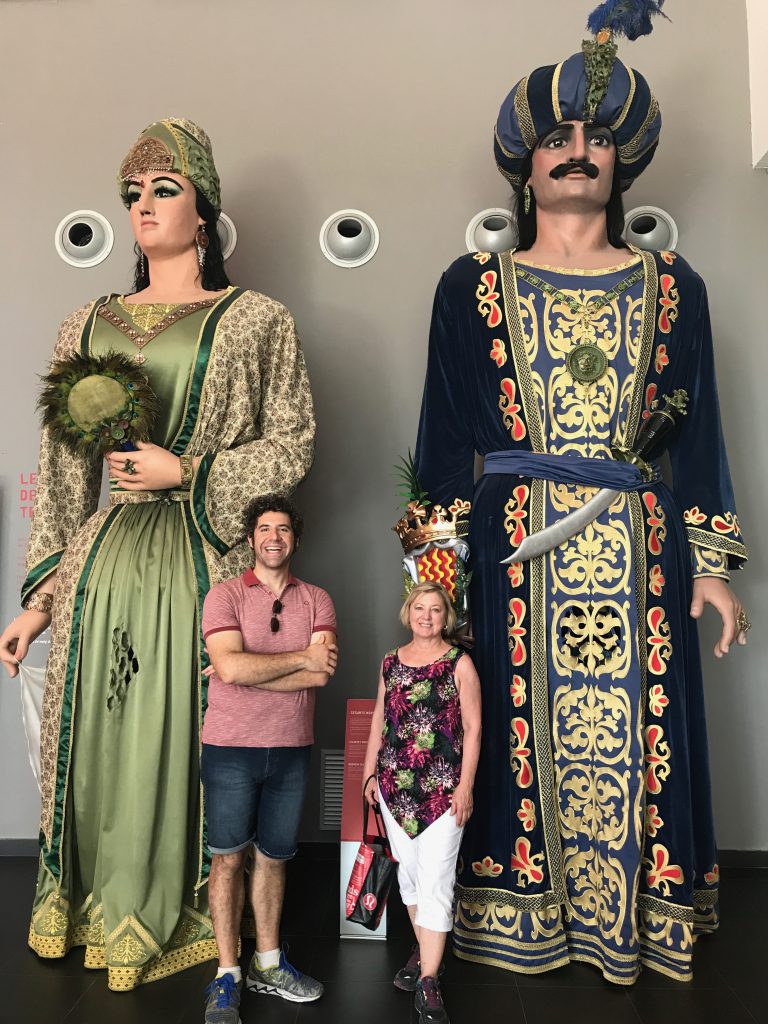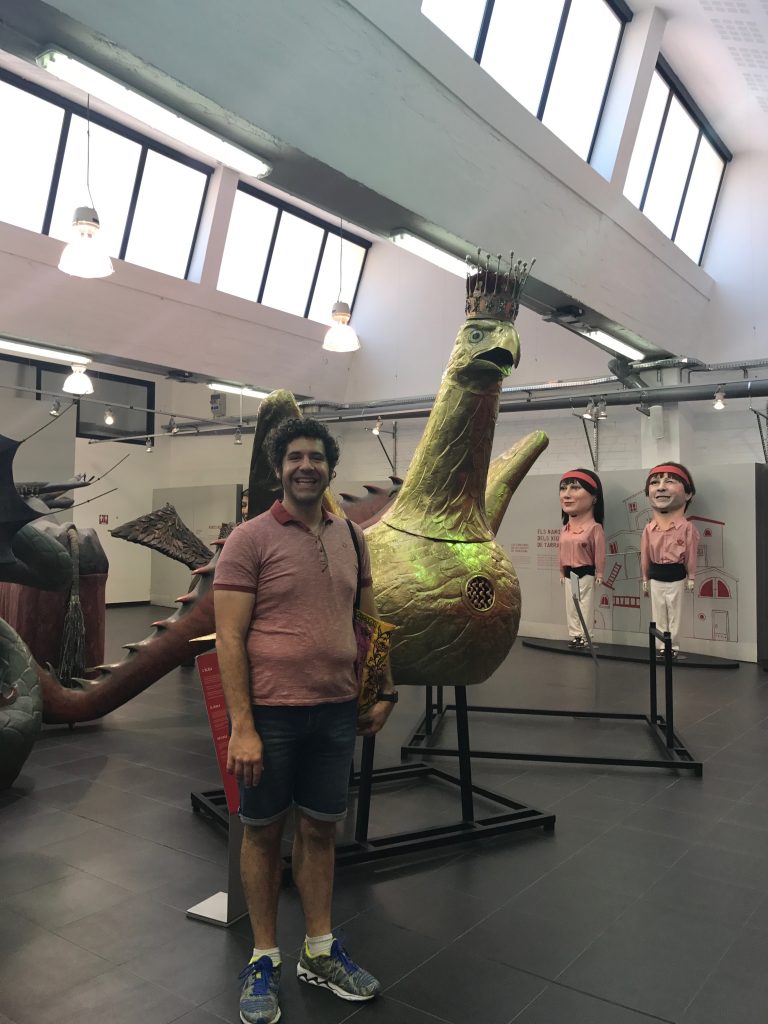 Another building in town attempts to recreate the festival experience.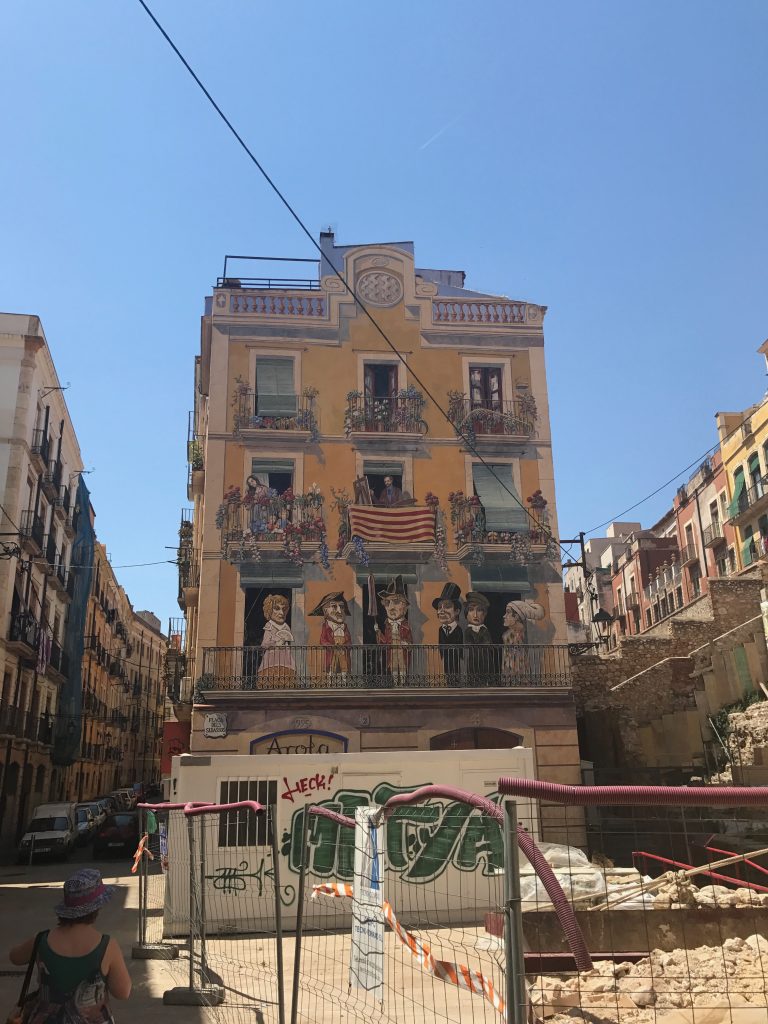 Though there was plenty to do in Tarragona, we couldn't resist an opportunity to visit the birthplace the important Catalan architect Antoni Gaudí, whose imagination and innovation captivated us in Barcelona. So we hopped on a train and headed just a few miles inland to the city of Reus, which is also known for being home to some damned fine vermouth.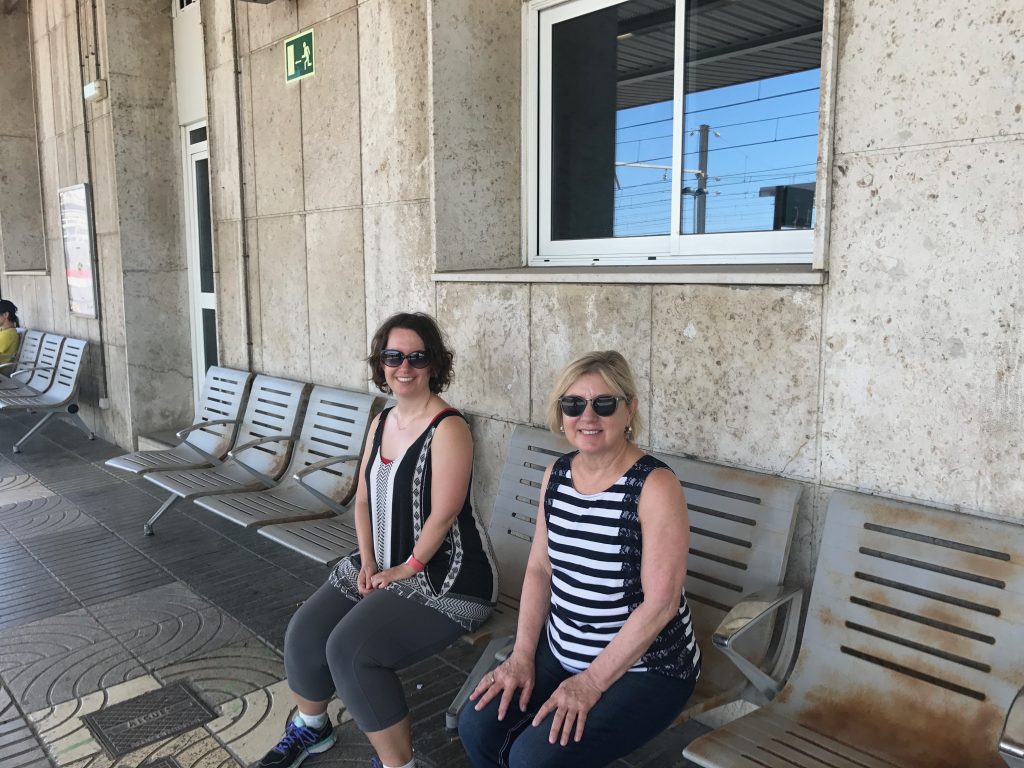 On the way to Reus, Dreamer selflessly offered some lessons in how to utilize a Spanish fan.
Fittingly, the native city of Gaudí, such an important figure in Catalan Modernisme, boasts some beautiful modernist buildings.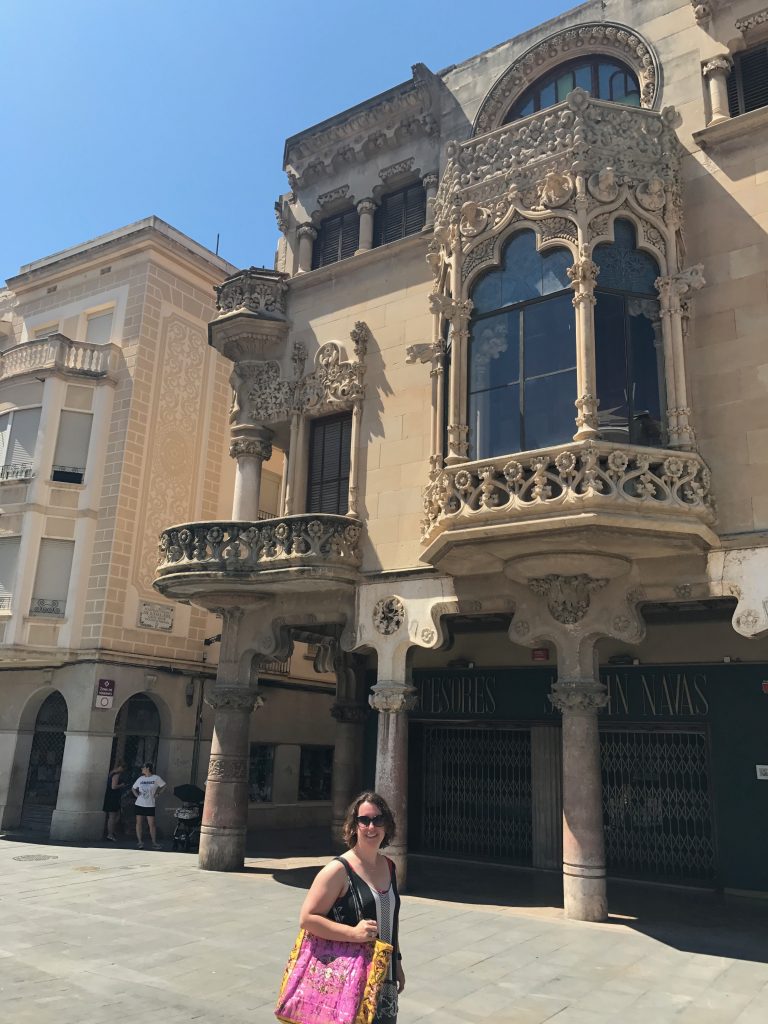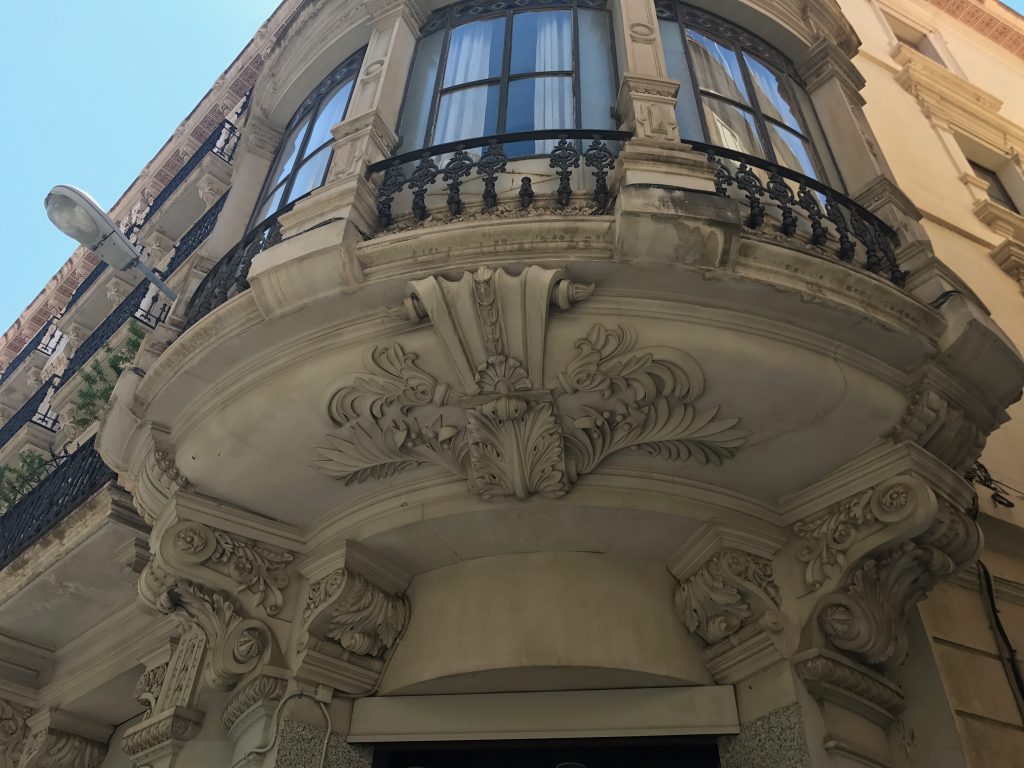 The Gaudí Centre in Reus combines some of the architect's personal objects with multimedia exhibits about his work.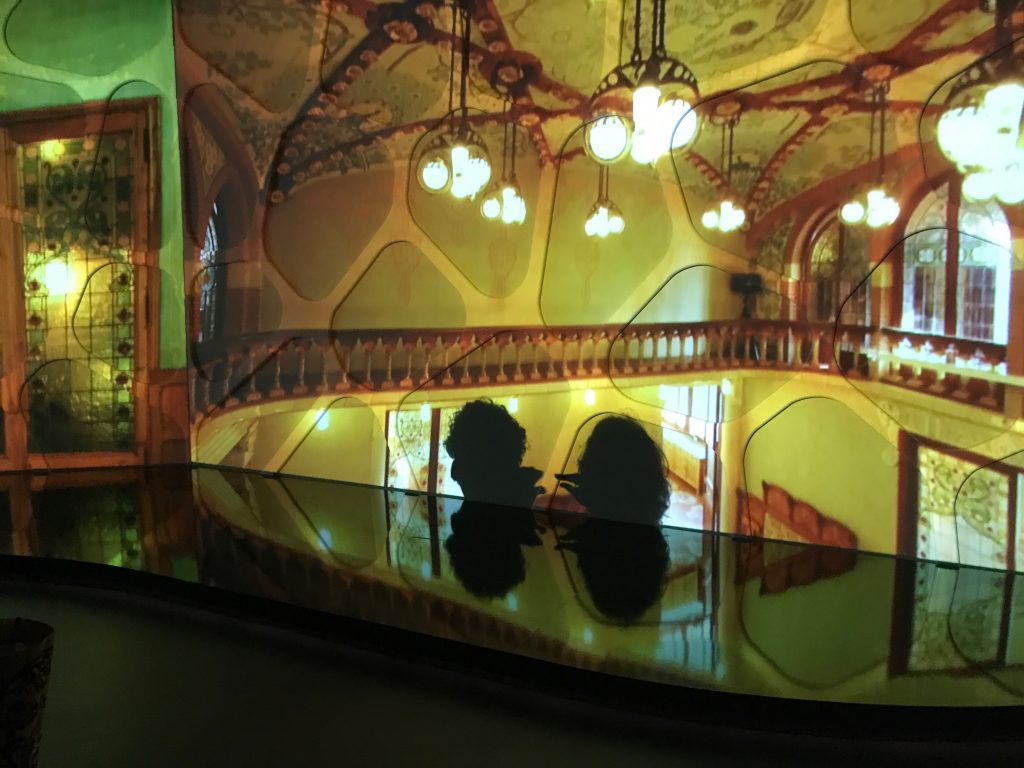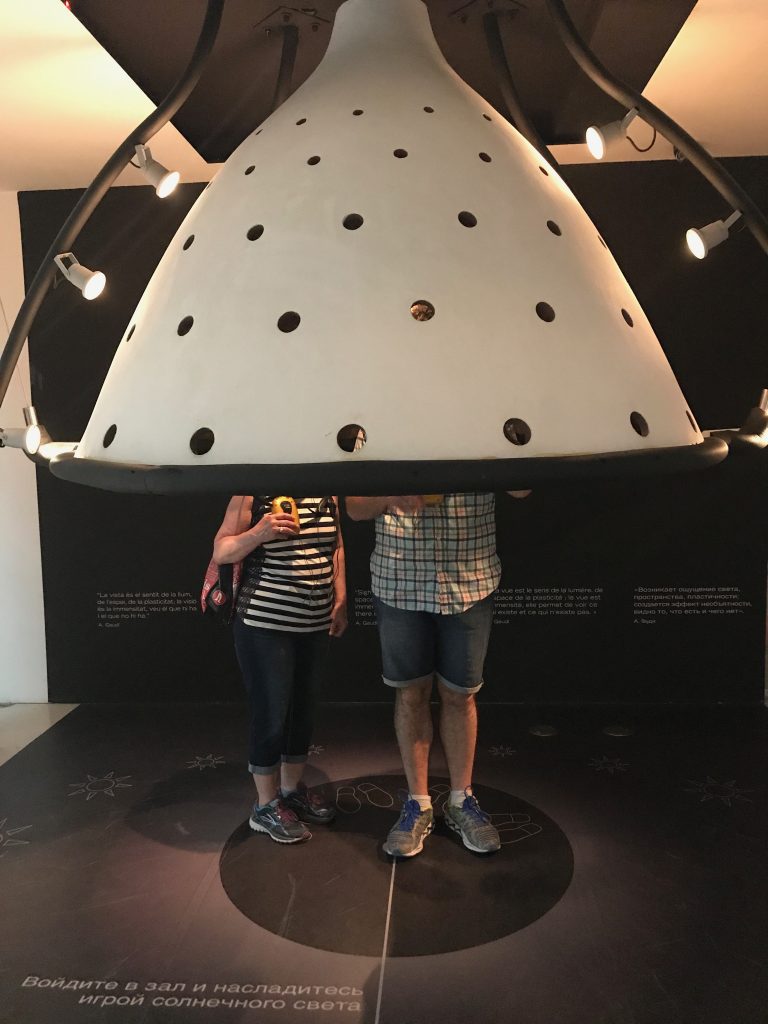 Doer loved the interactive displays detailing how Gaudí's forms take shape.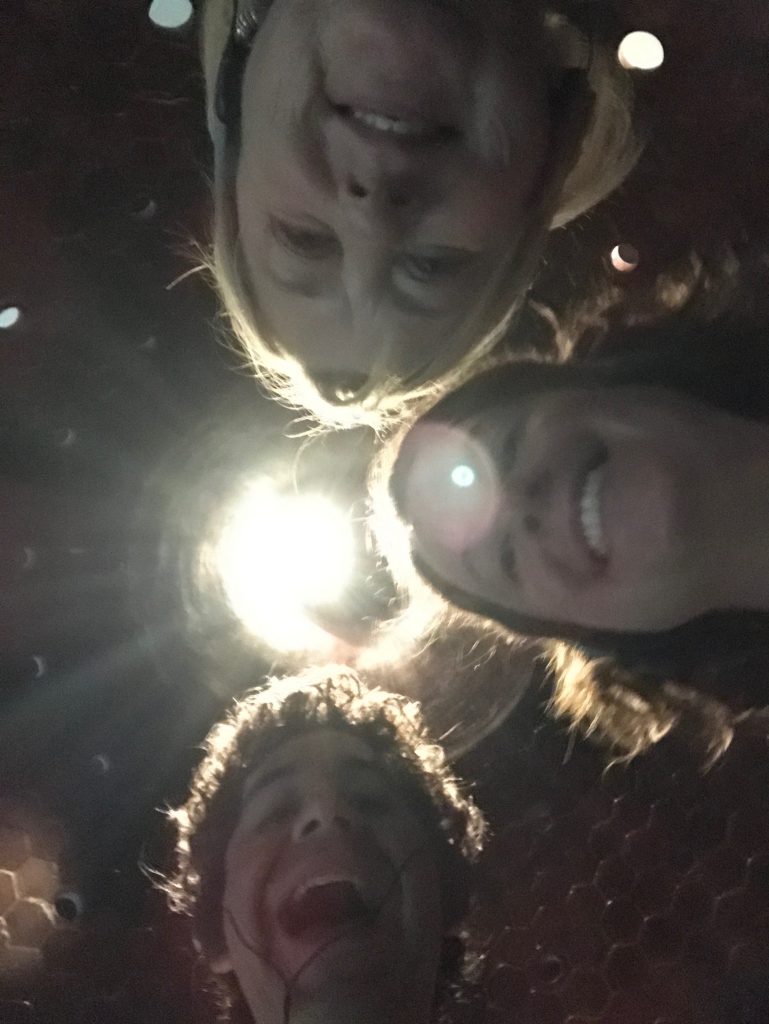 But enough learnin'… it's time to get our drank on! Vermouth – an aromatized wine – has taken root in Spain from Italian influences as a before-dinner aperitif. Doer has become quite the fan, and perhaps due to its Roman roots, Tarragona is home to several great brands.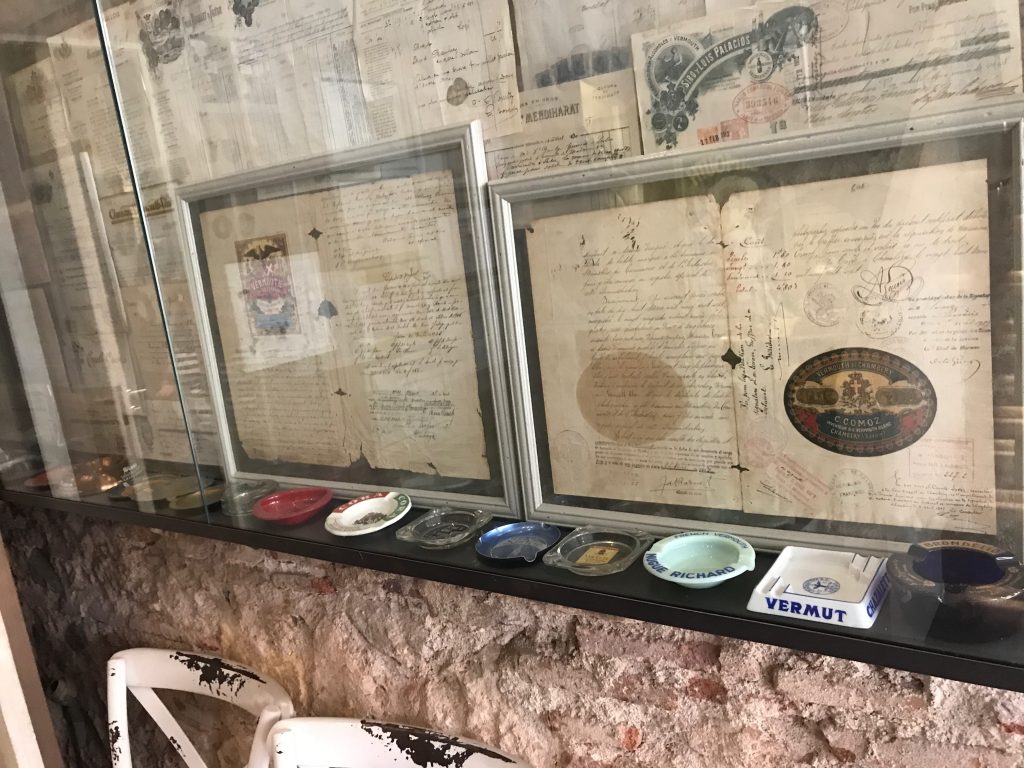 Fun fact: Dreamer actually called and asked what time the vermouth museum opened. We later learned it was a restaurant. But again, with such memorabilia, she'd be forgiven for such a faux pas.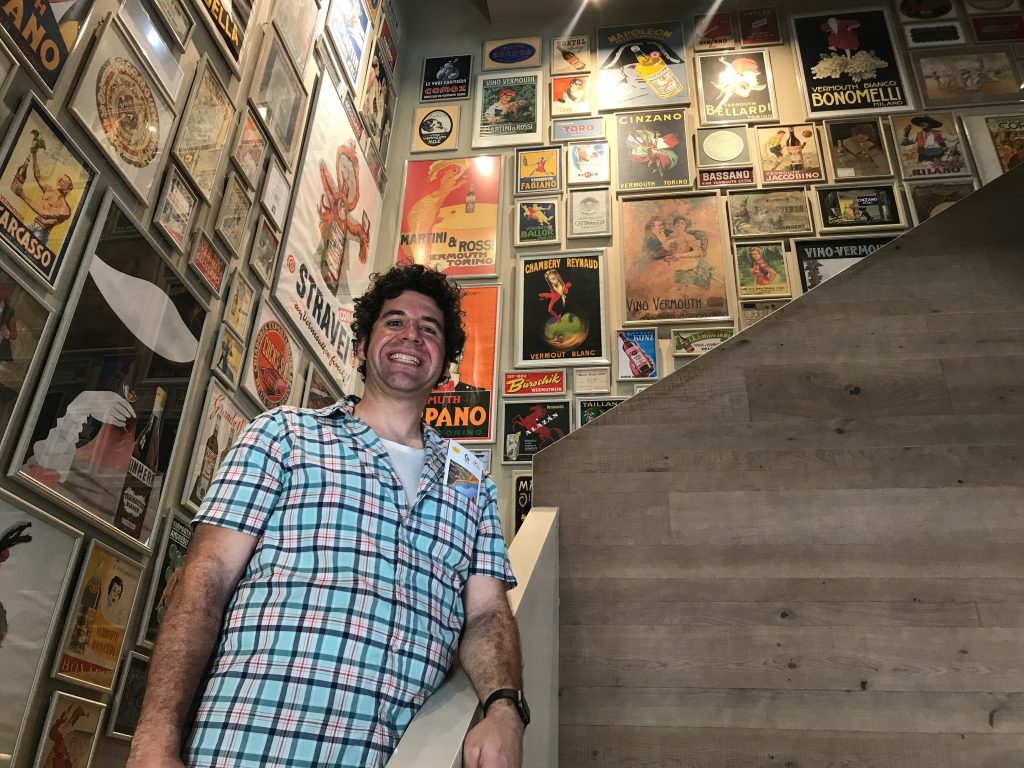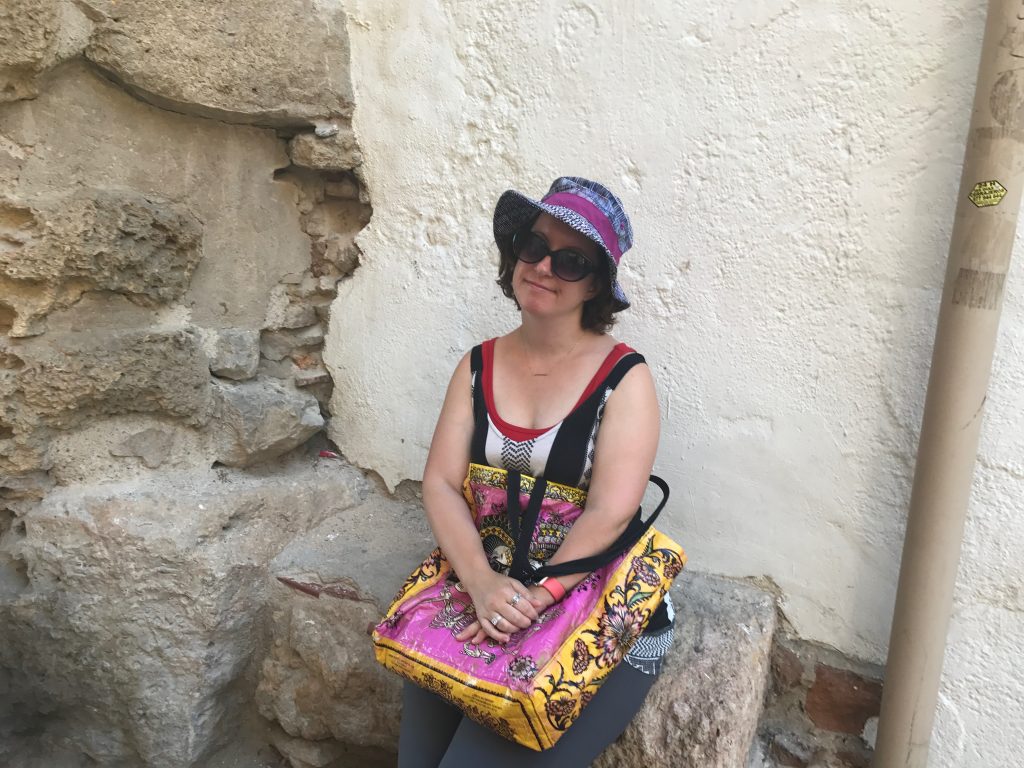 Back in Tarragona, there were still more sights to be seen. This seaside city is not without its hills, either. Public escalator to the rescue!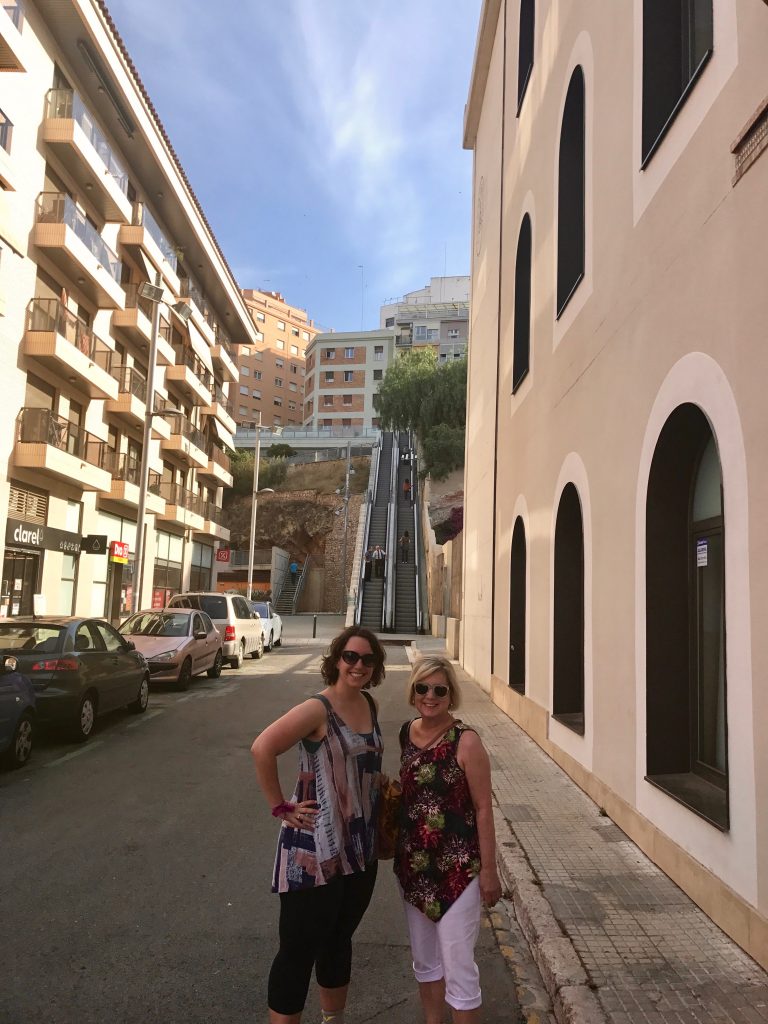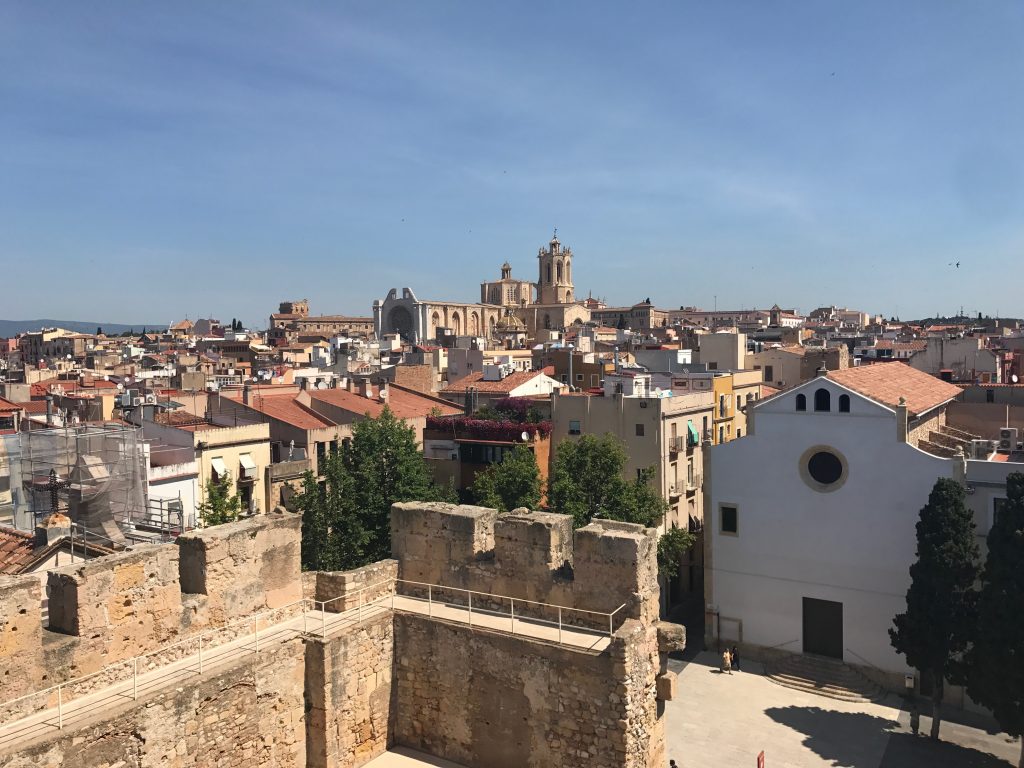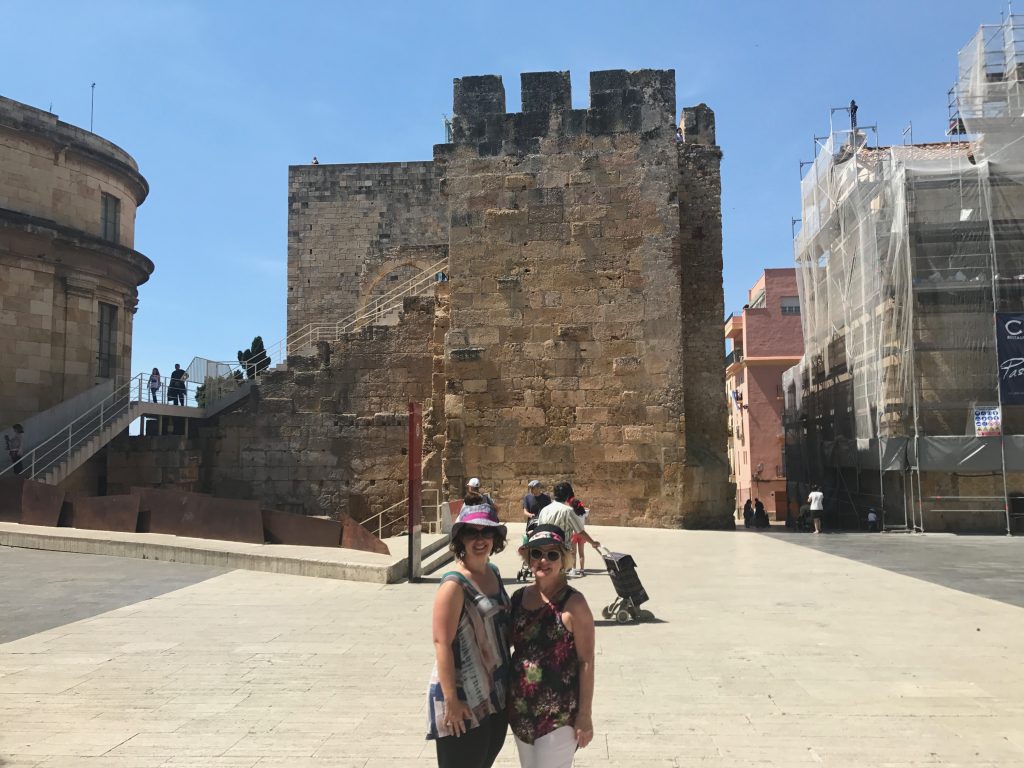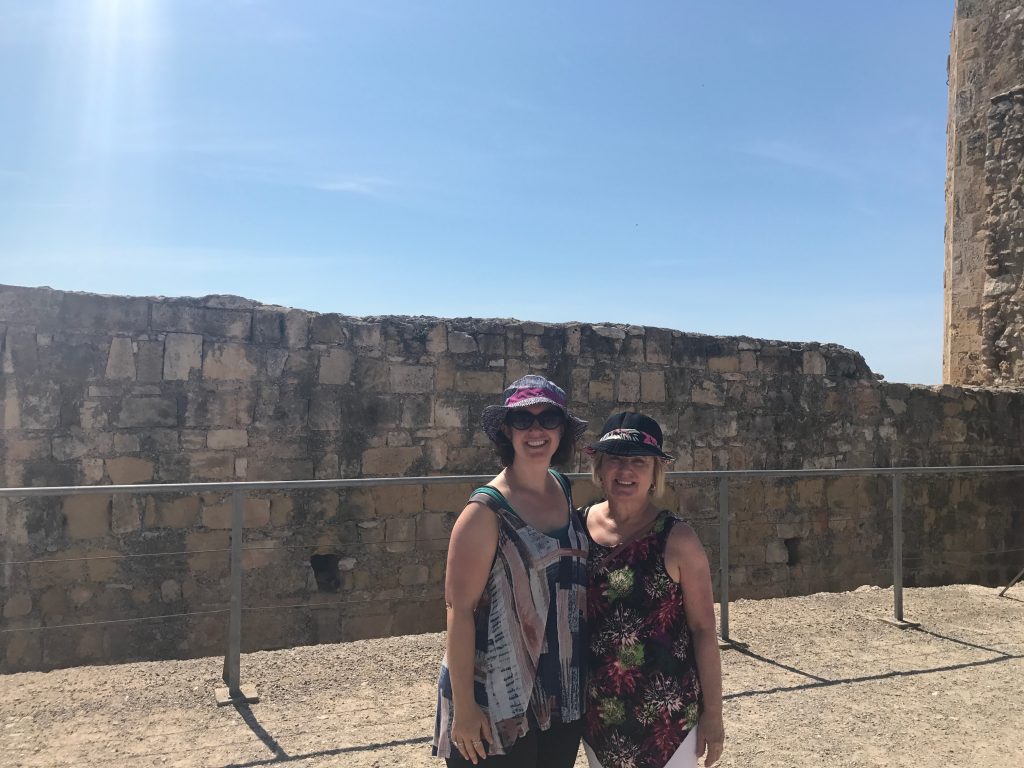 The modern-day cemetery is an experience, too… living at sea level presents some challenges.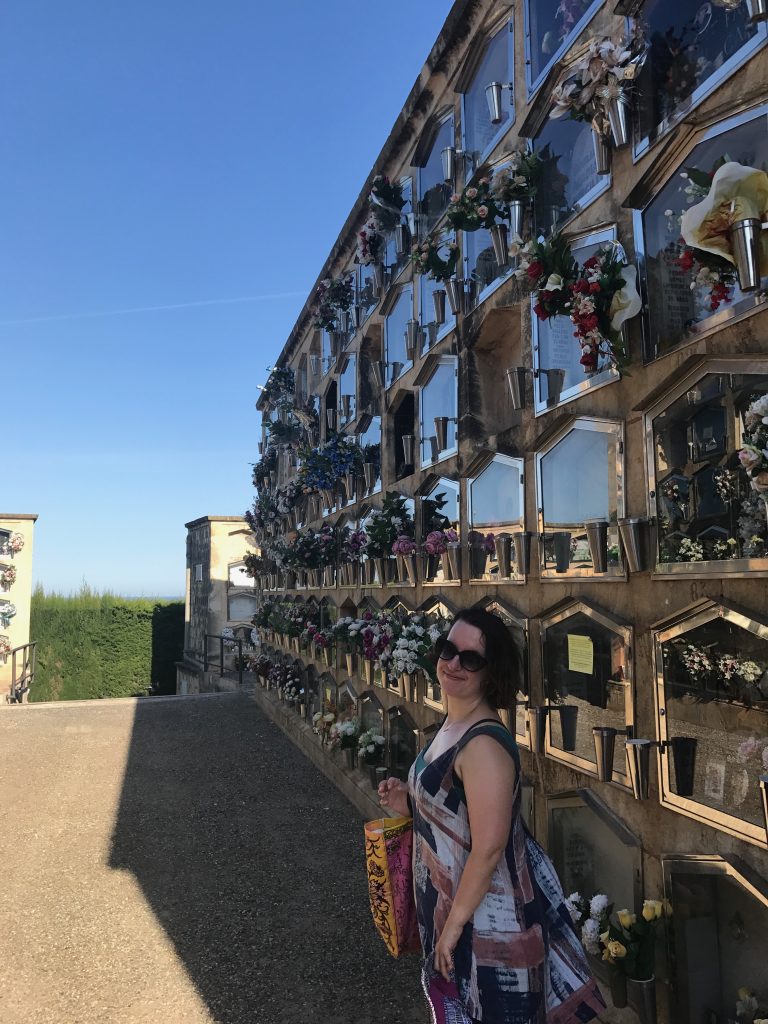 Later, we ate some tasty Bolivian food. Peanut soup for the win!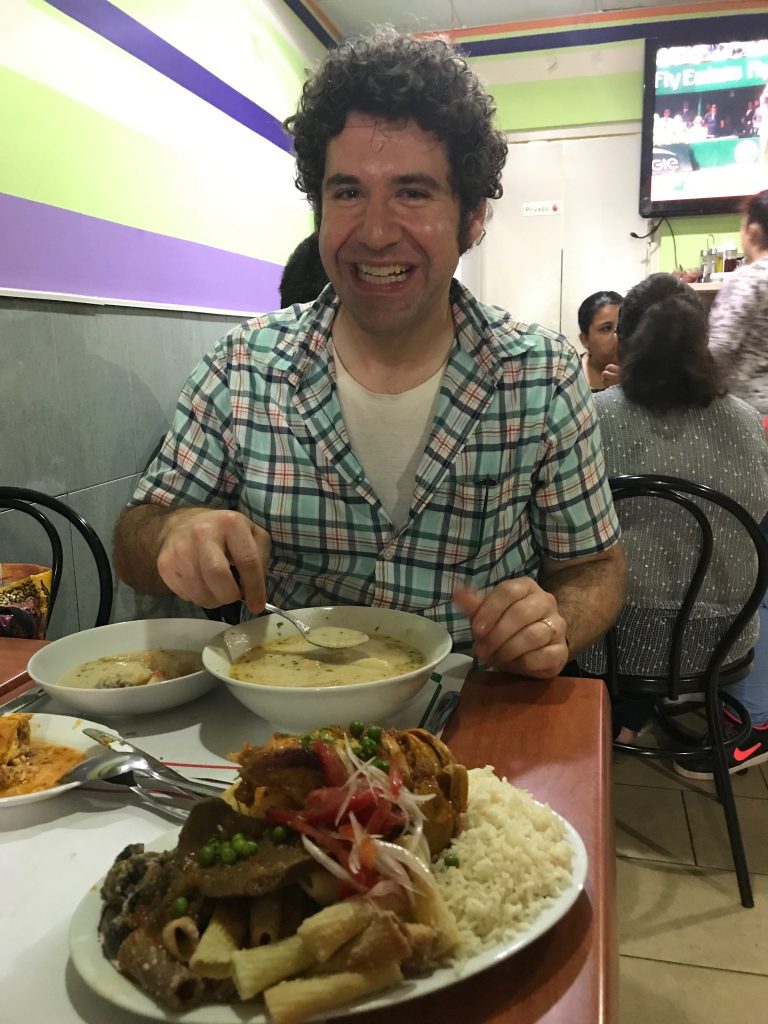 Not sure about this store selling black toilet paper, though.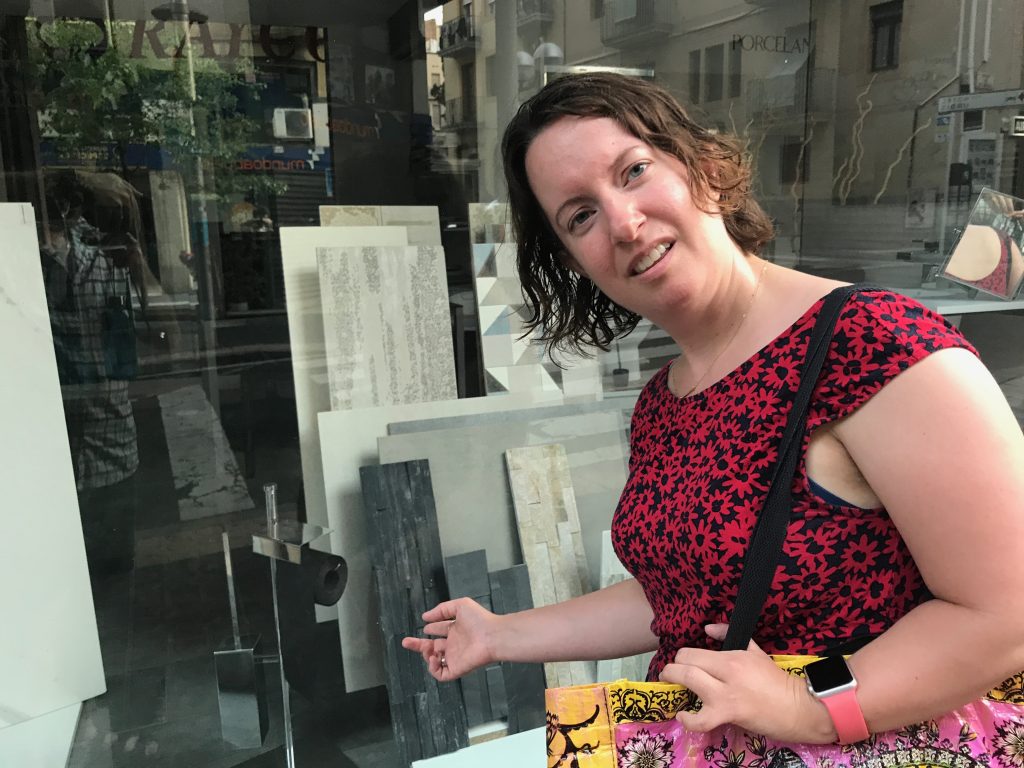 On to our next adventure! And thanks to Mom for coming to visit us again.