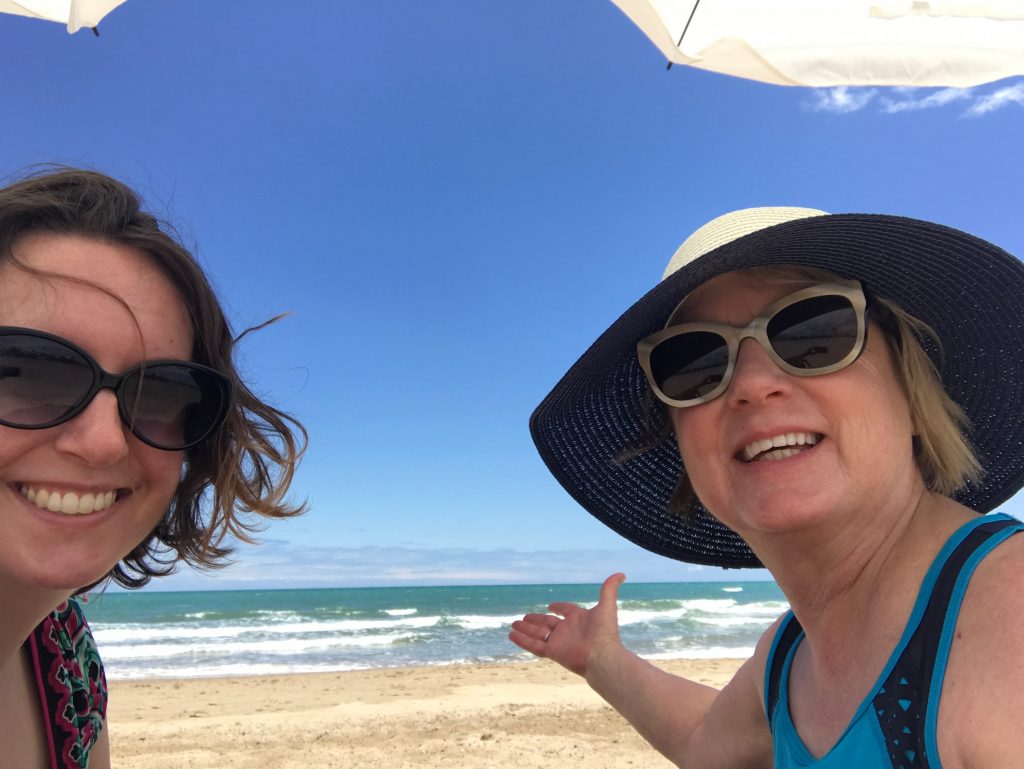 In addition to our trip to Tarragona, mom's early summer visit included plenty of beach time, trips into the city, and paella.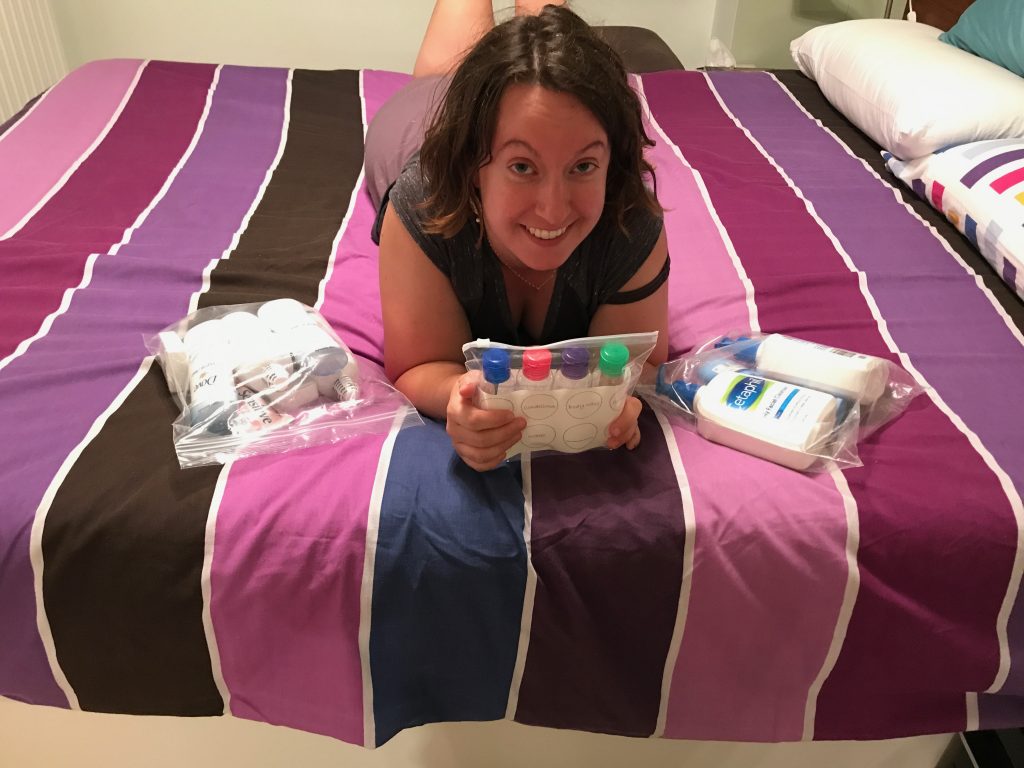 Mom accompanied Dreamer to the nearby city of Vila-real to discount shop at the local football club's end-of-season sale. After buying a bright yellow scarf, the ladies casually strolled through downtown, where they came across an 18th-century villa with some special inhabitants.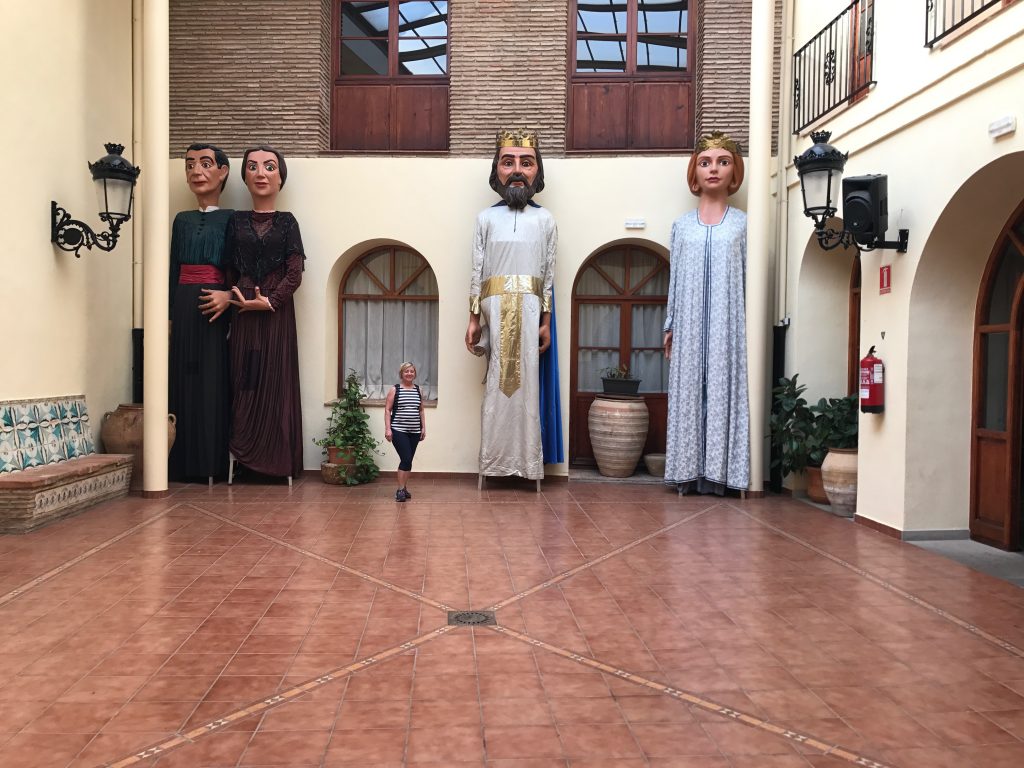 Dreamer was thrilled to discover four gigantes, or giant people, in the courtyard of the villa. Built by the family of the man who introduced and promoted the cultivation of mandarin oranges in the region, the Casa dels Mundina is now a historical site and community center.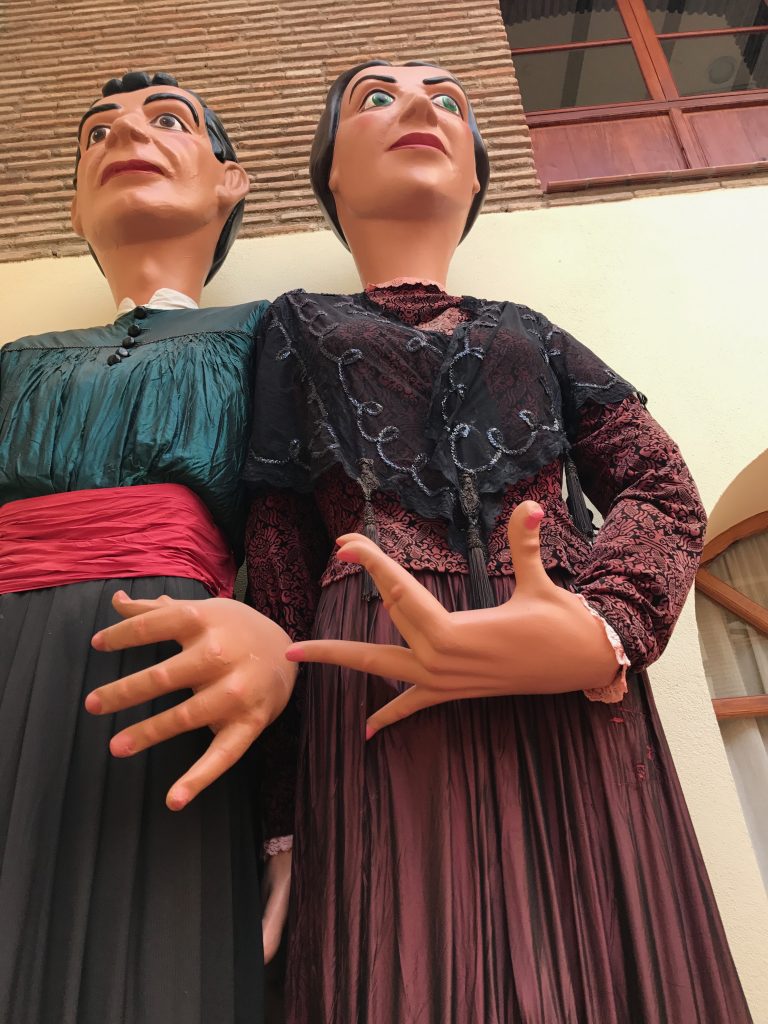 Some of the house's old tiles have been preserved.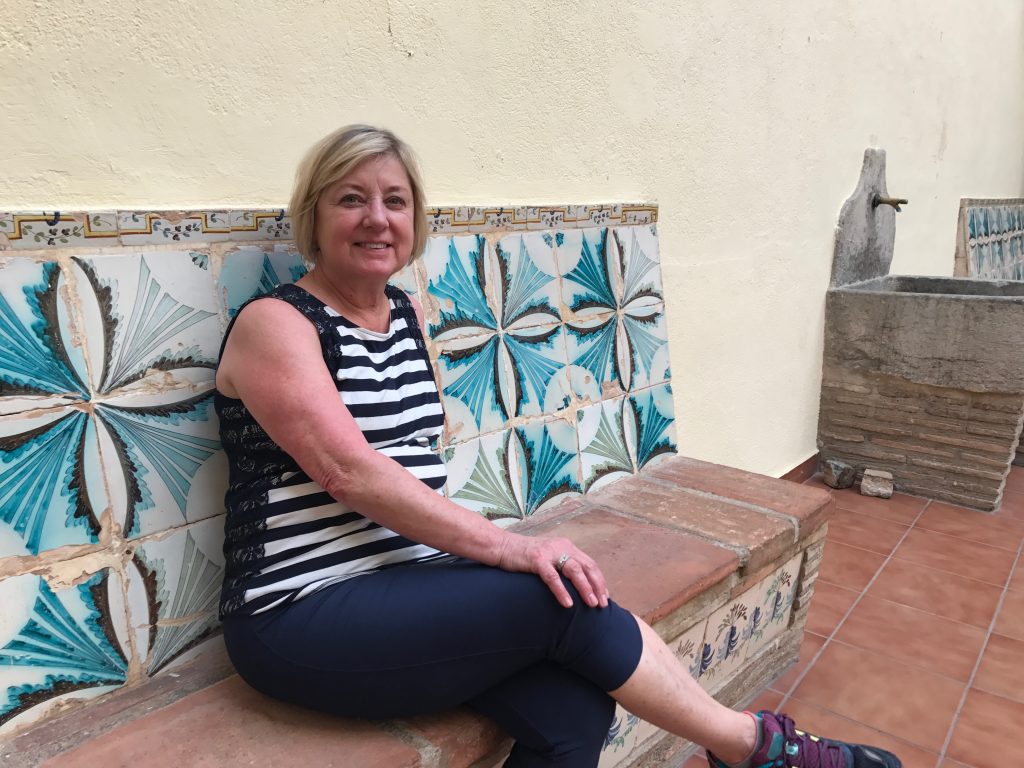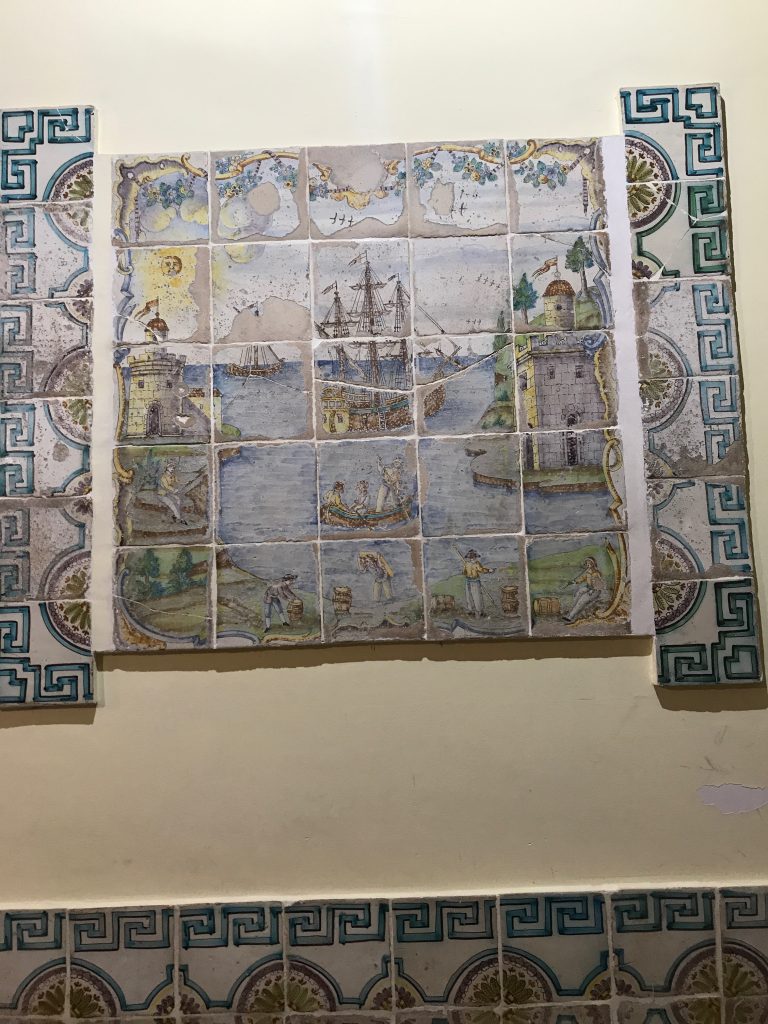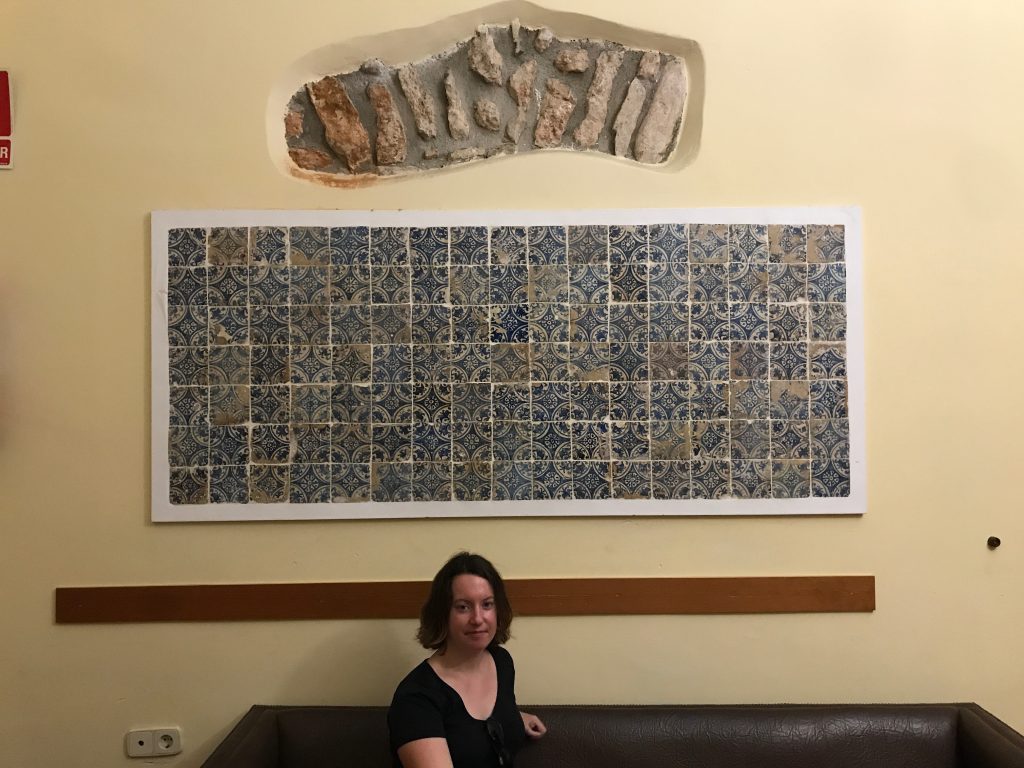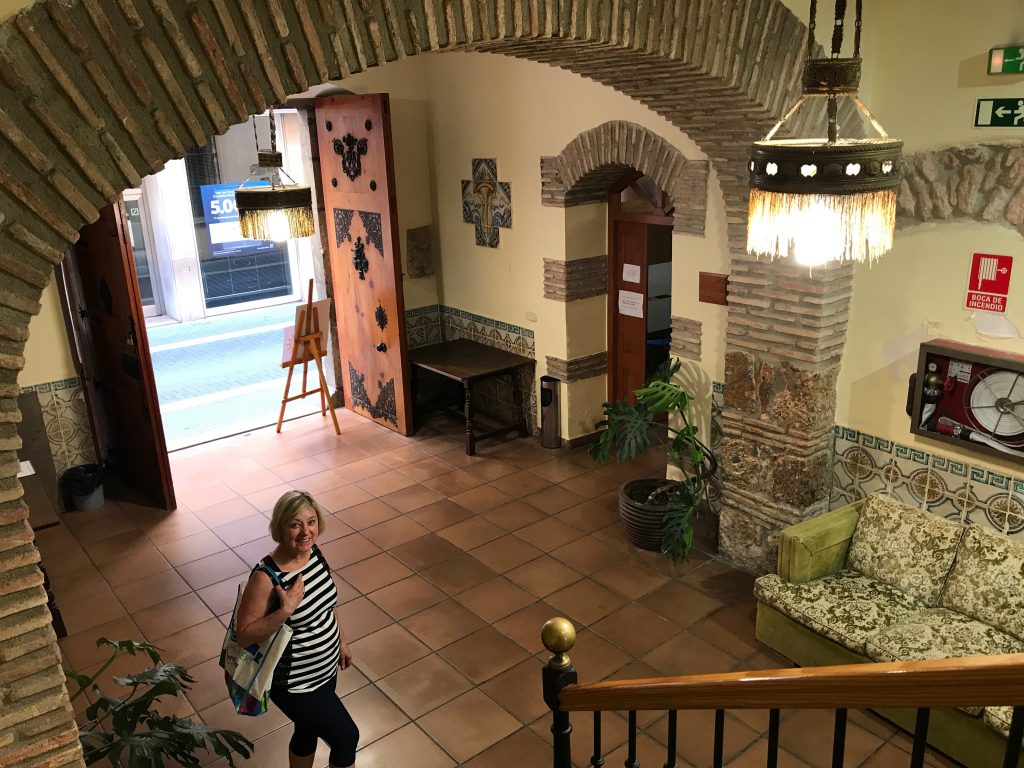 Since it was summer, Dreamer and Mom found their way to the beach a couple of times – once in Burriana, and once in Valencia.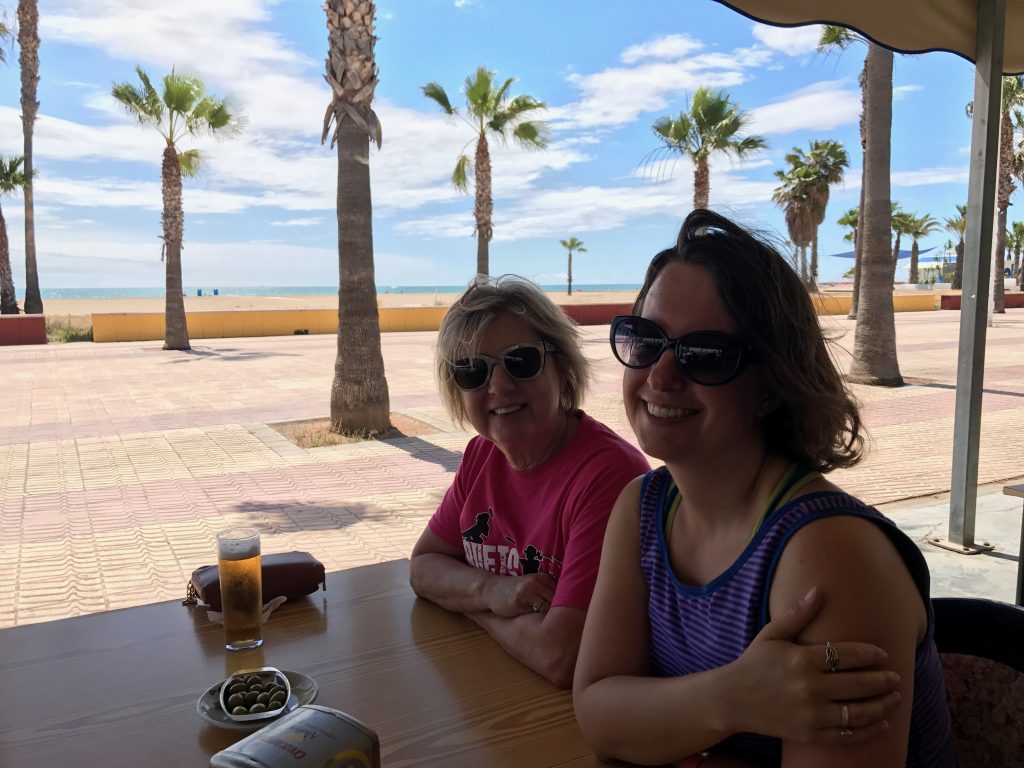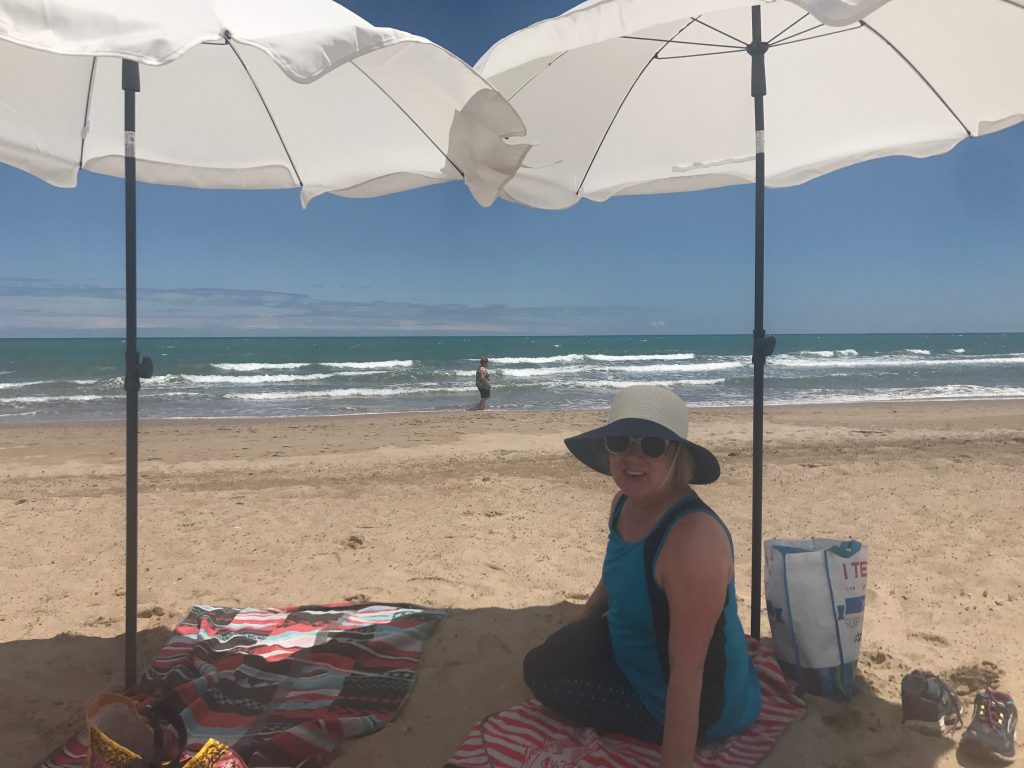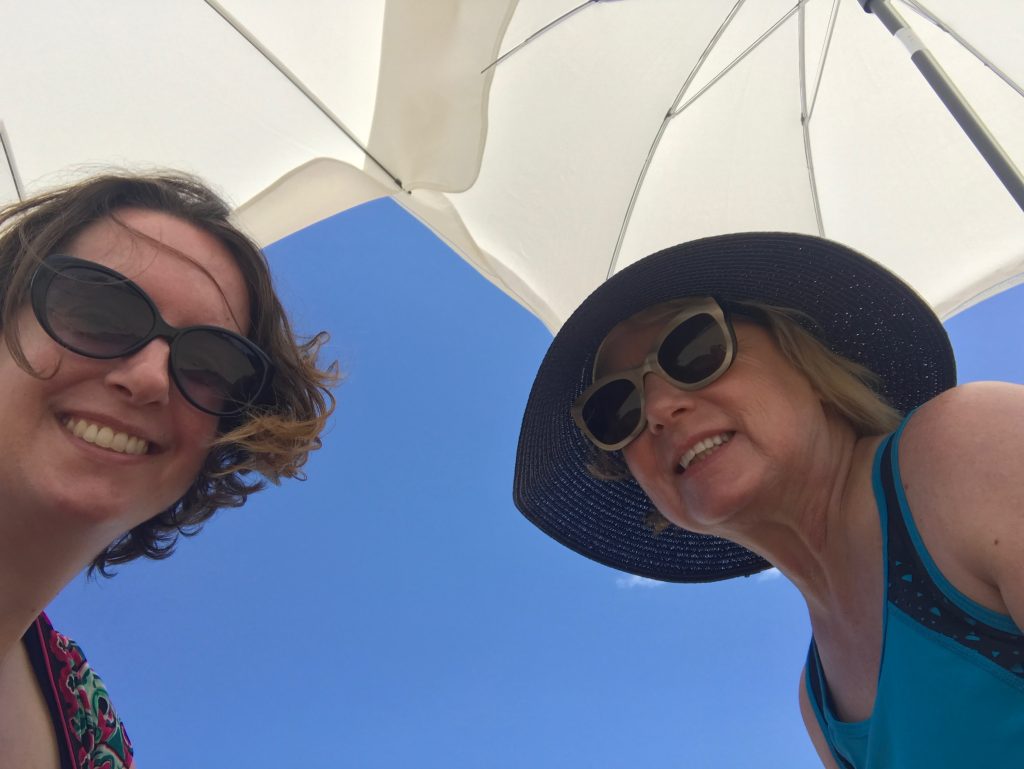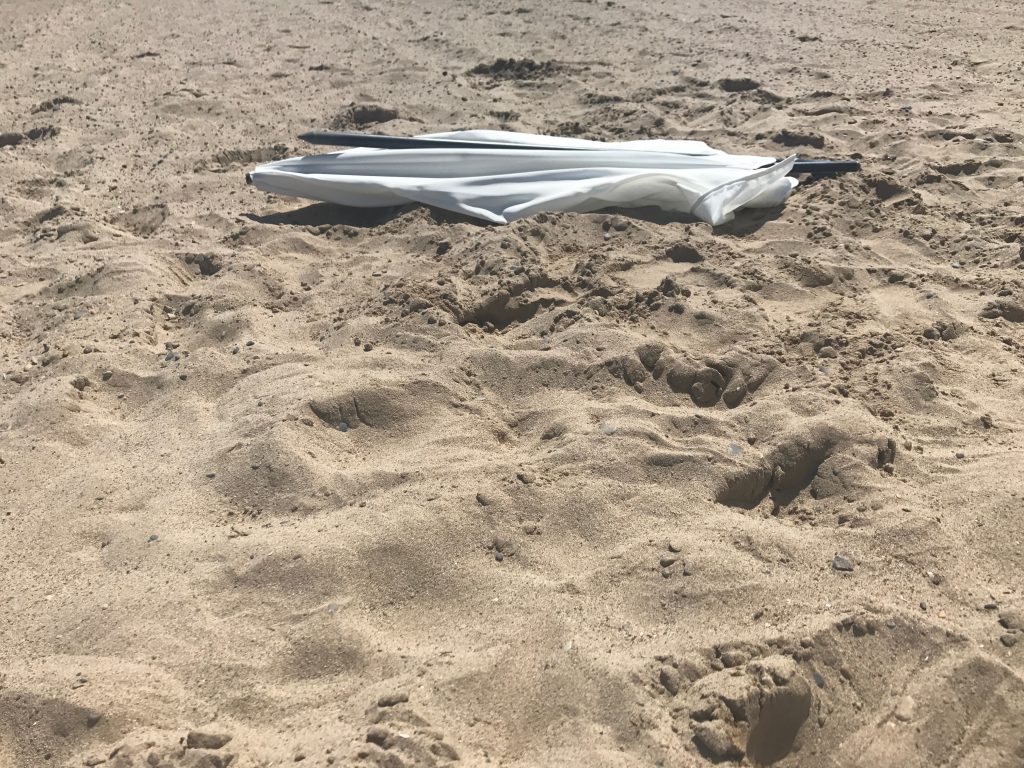 While the water was nicer in Burriana, the beach in Valencia had a few more amenities – lounge chairs, umbrellas, food, and drink.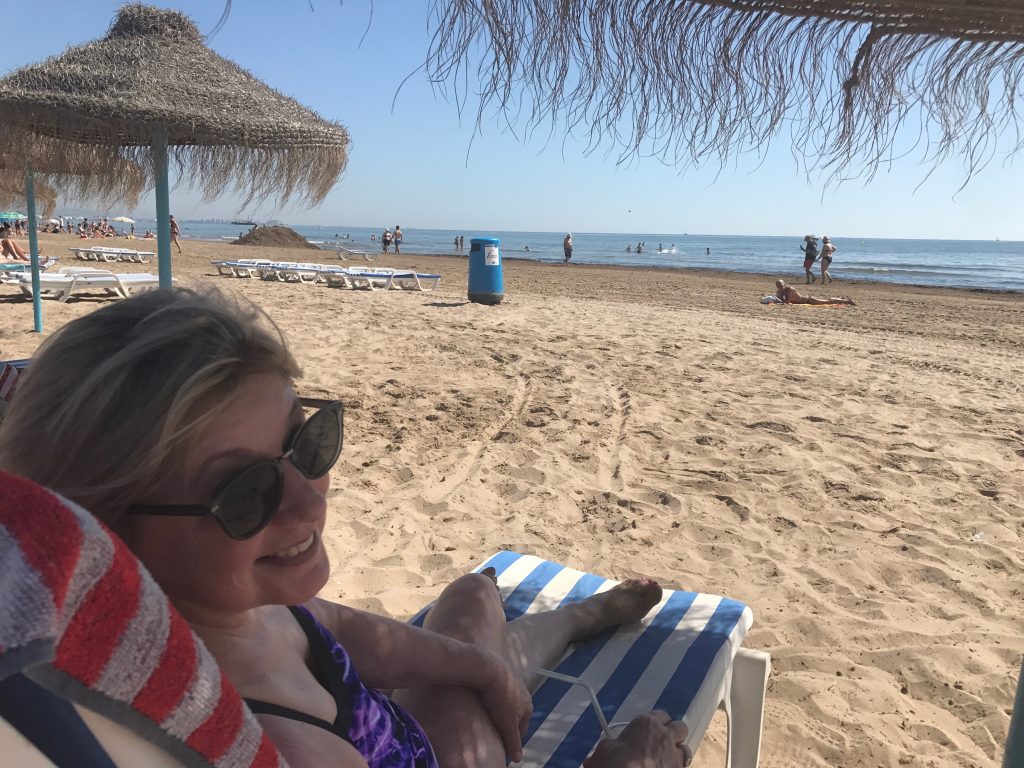 Mom also accompanied Dreamer to Valencia for a tour during the Russafa neighborhood's balconies festival, A Les Balconades 2017.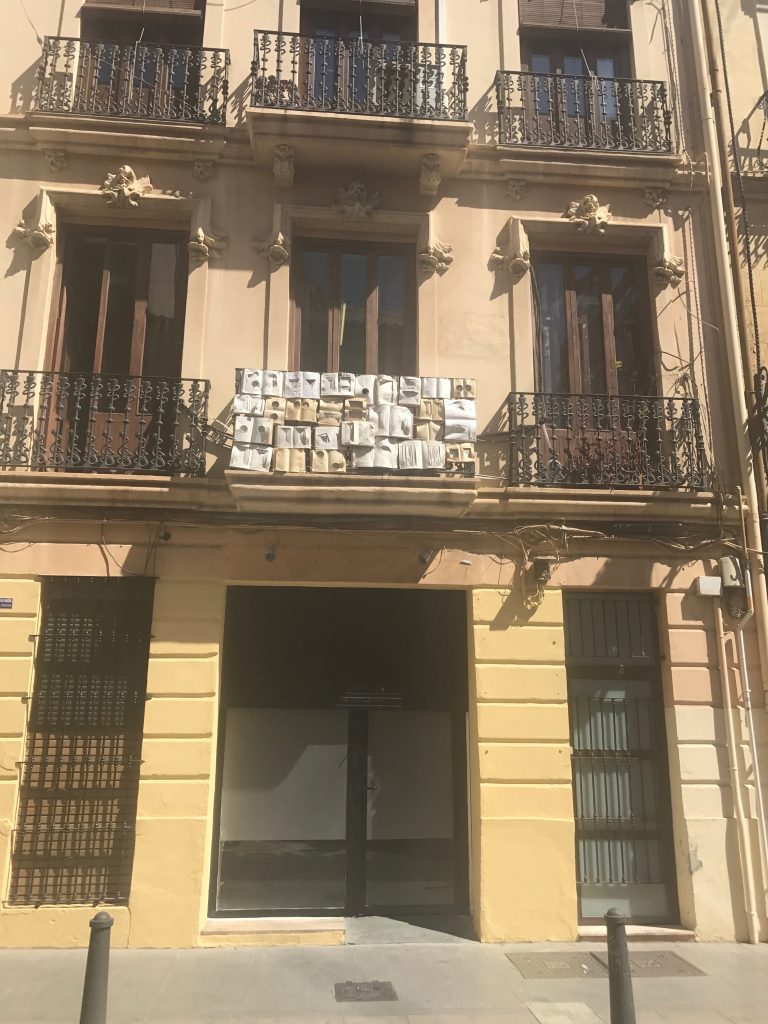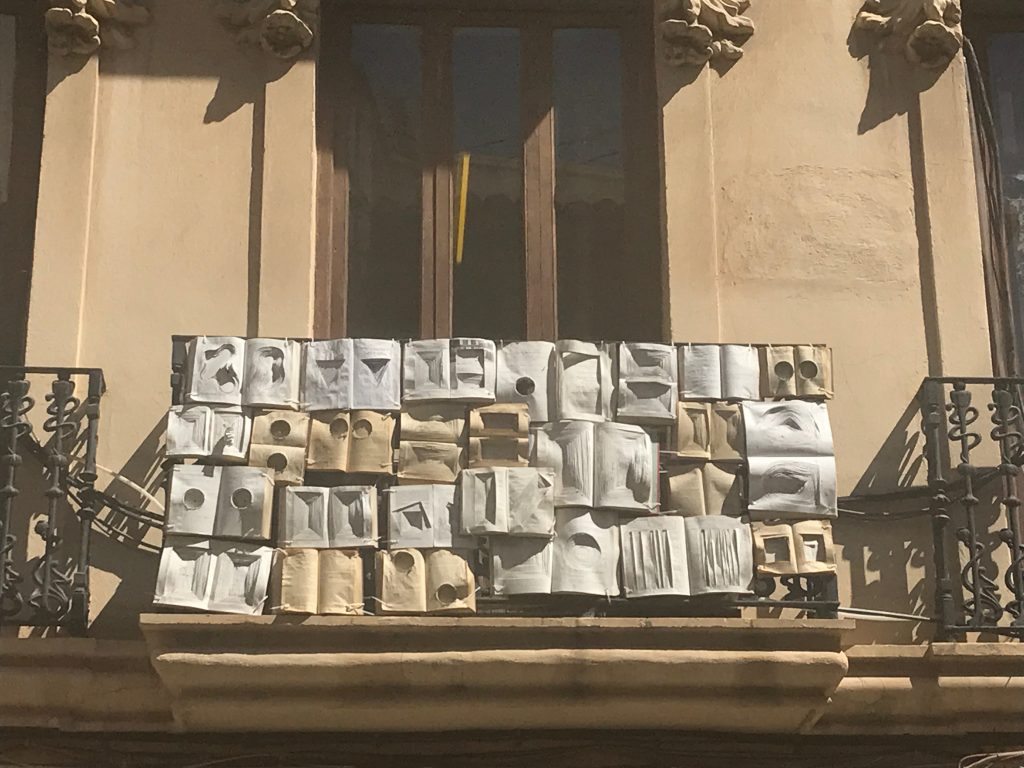 Residents decorated their balconies to reflect different social themes, including human rights, ecology, globalization, and citizen participation in sustainability.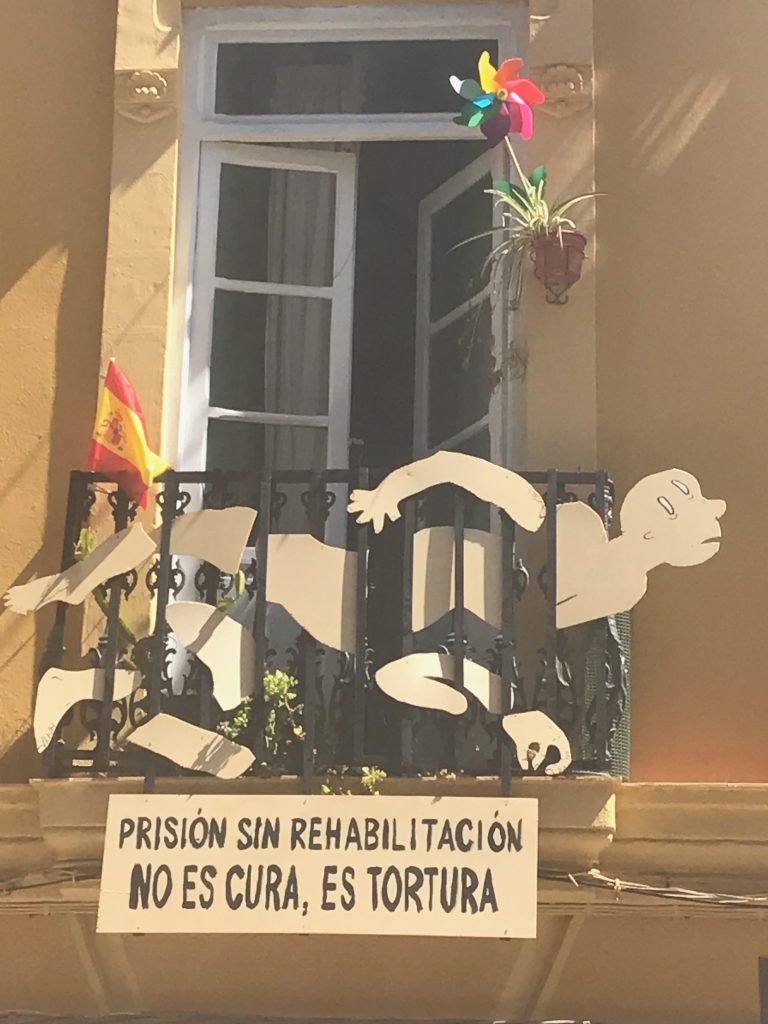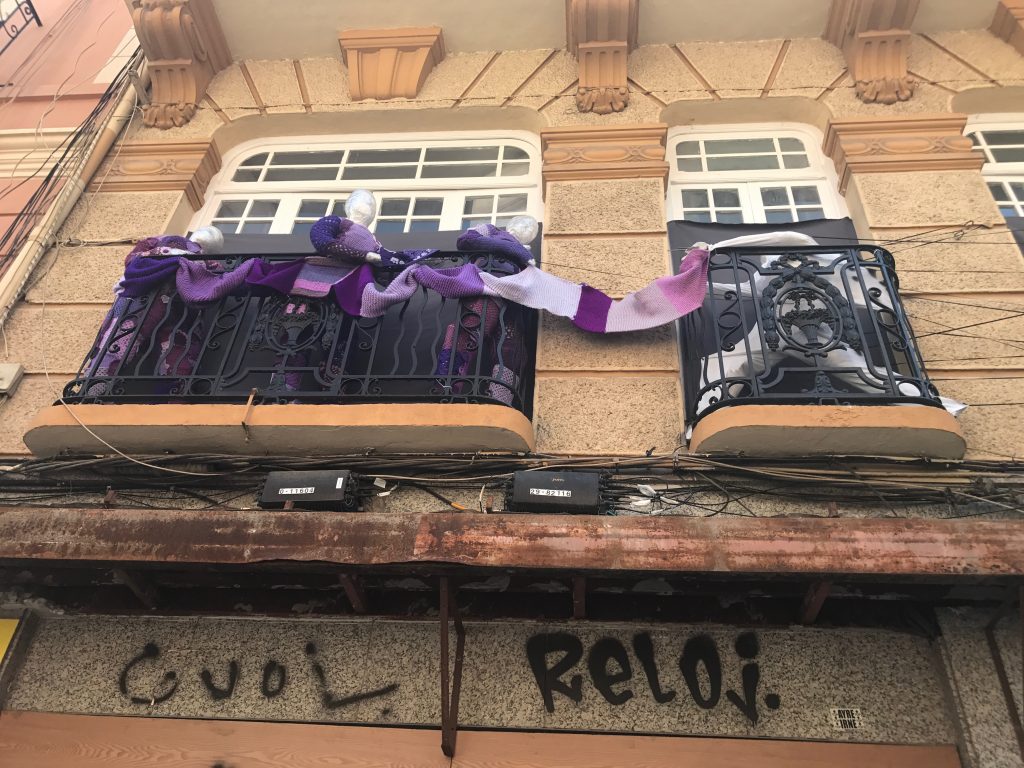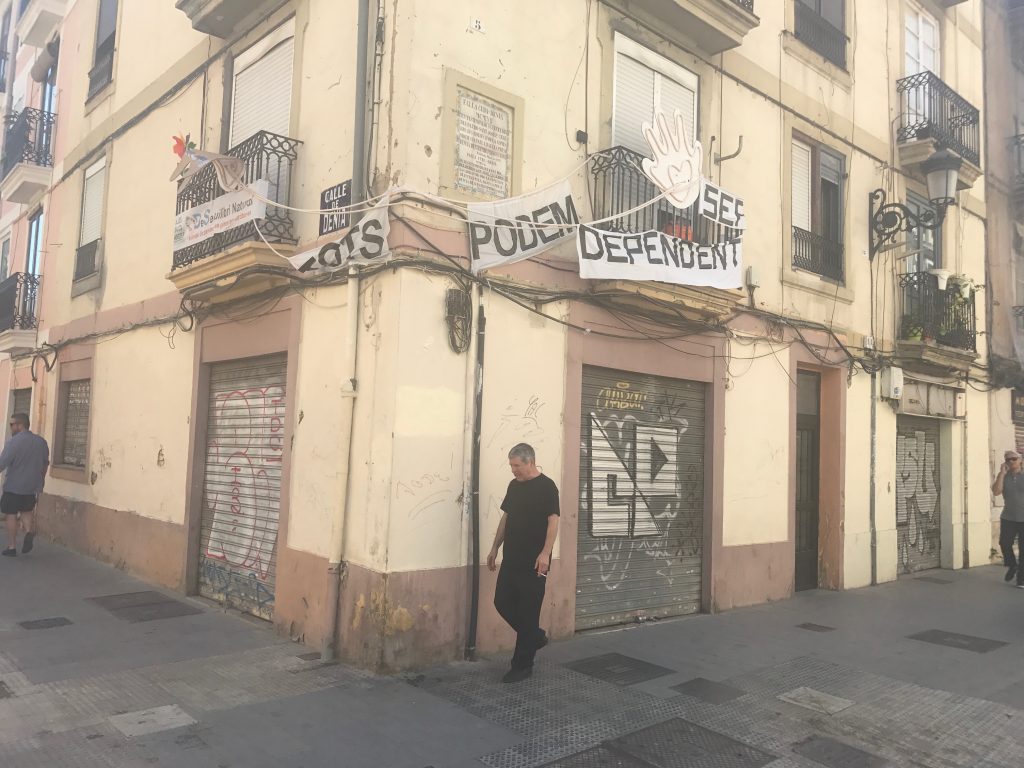 Dreamer and Mom made several trips to Valencia. Even though Doer couldn't come along due to work, the ladies enjoyed good food and drink in his honor.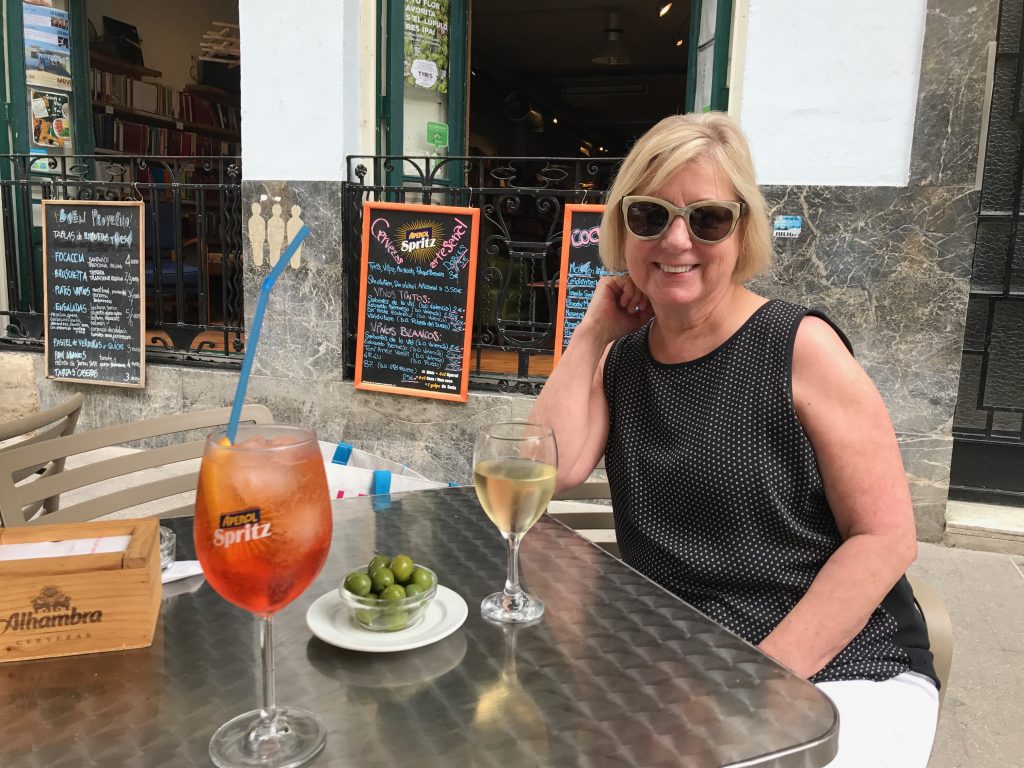 We saw beauty in the city wherever we turned, including stunning architecture and bright murals.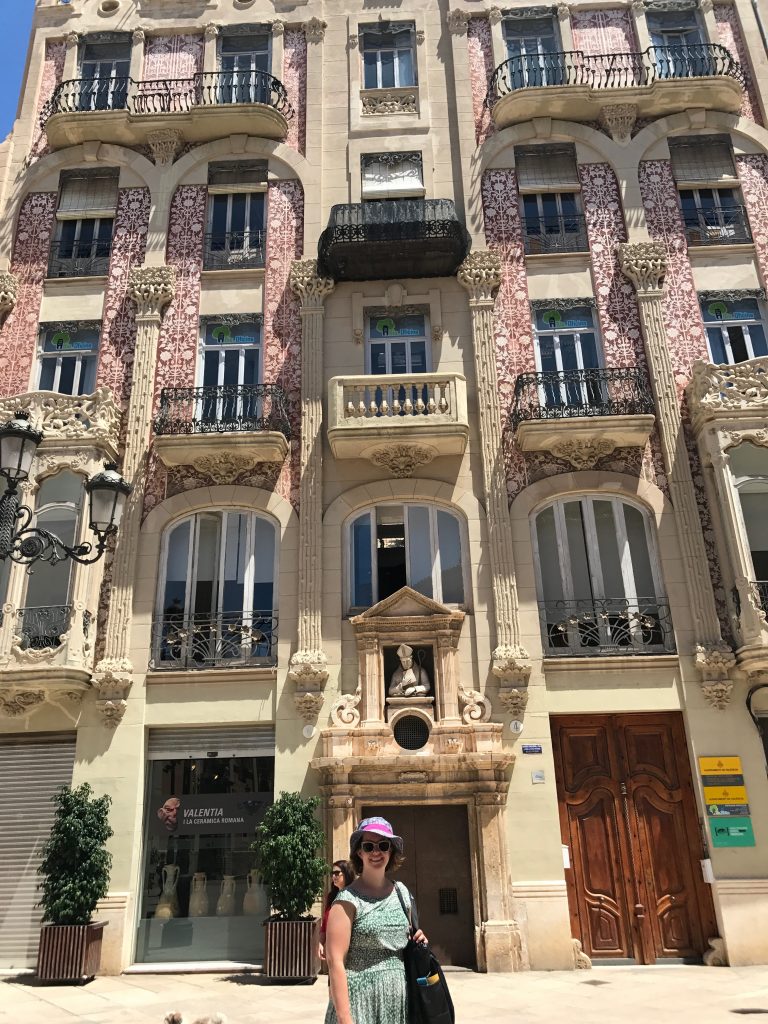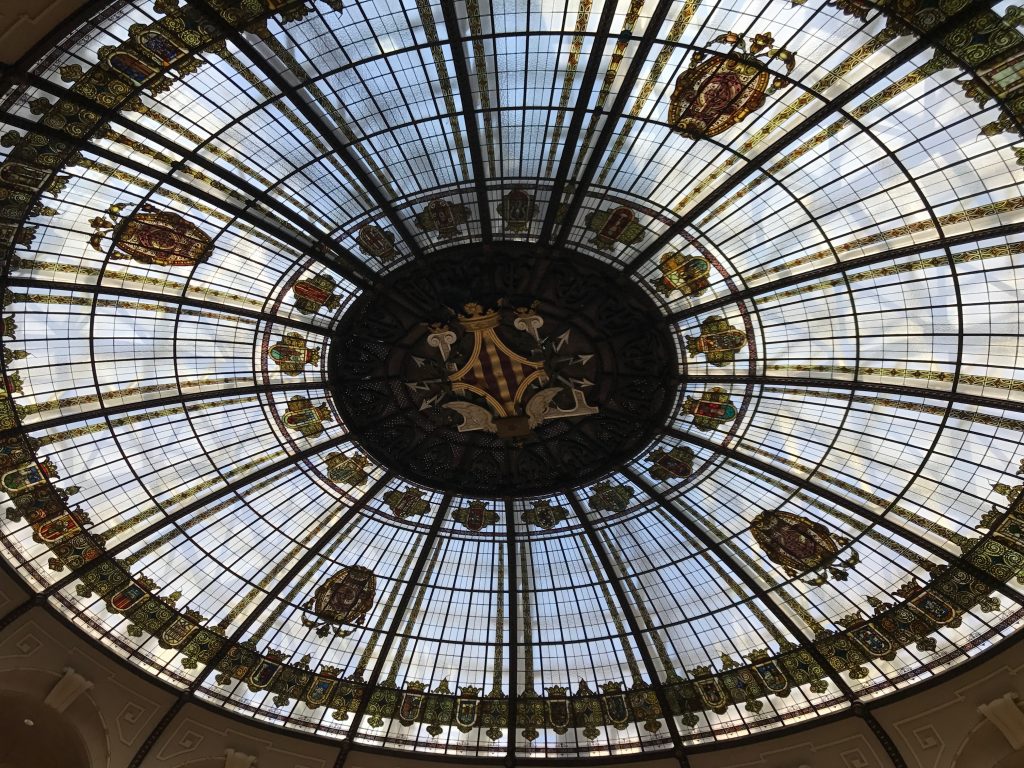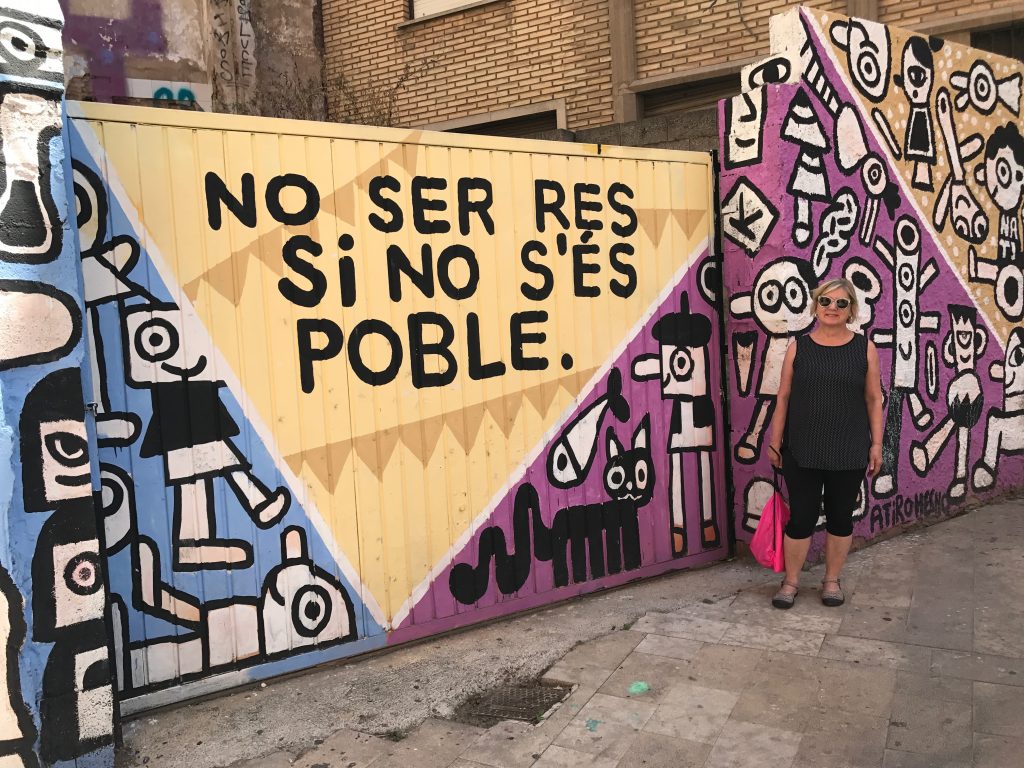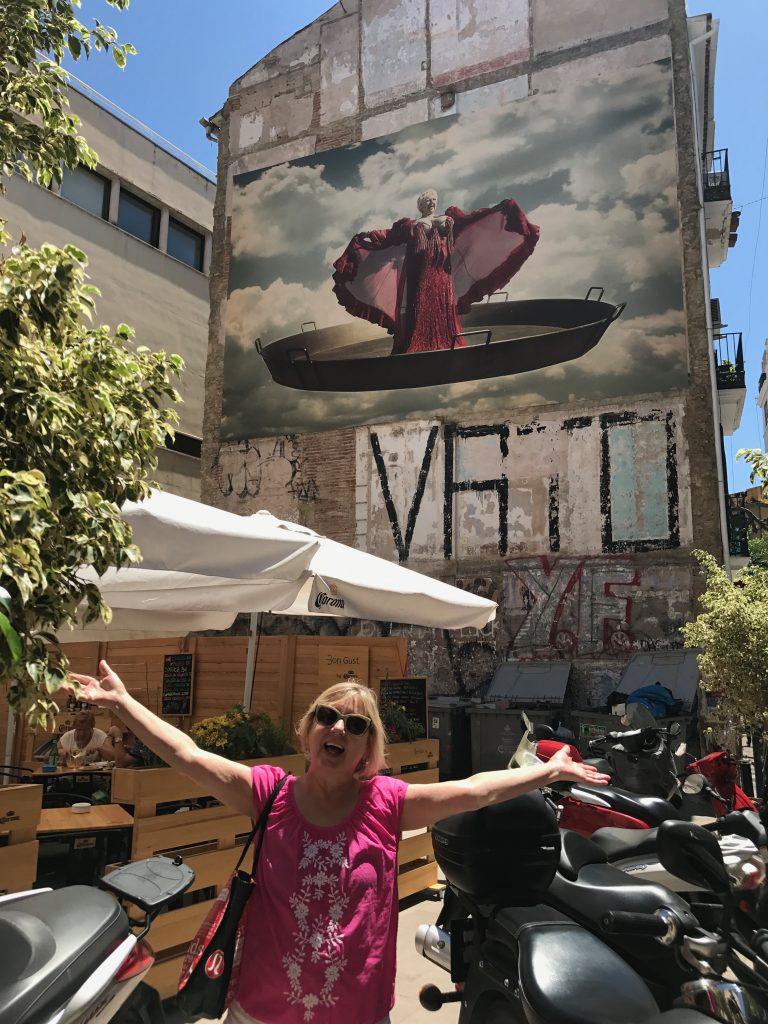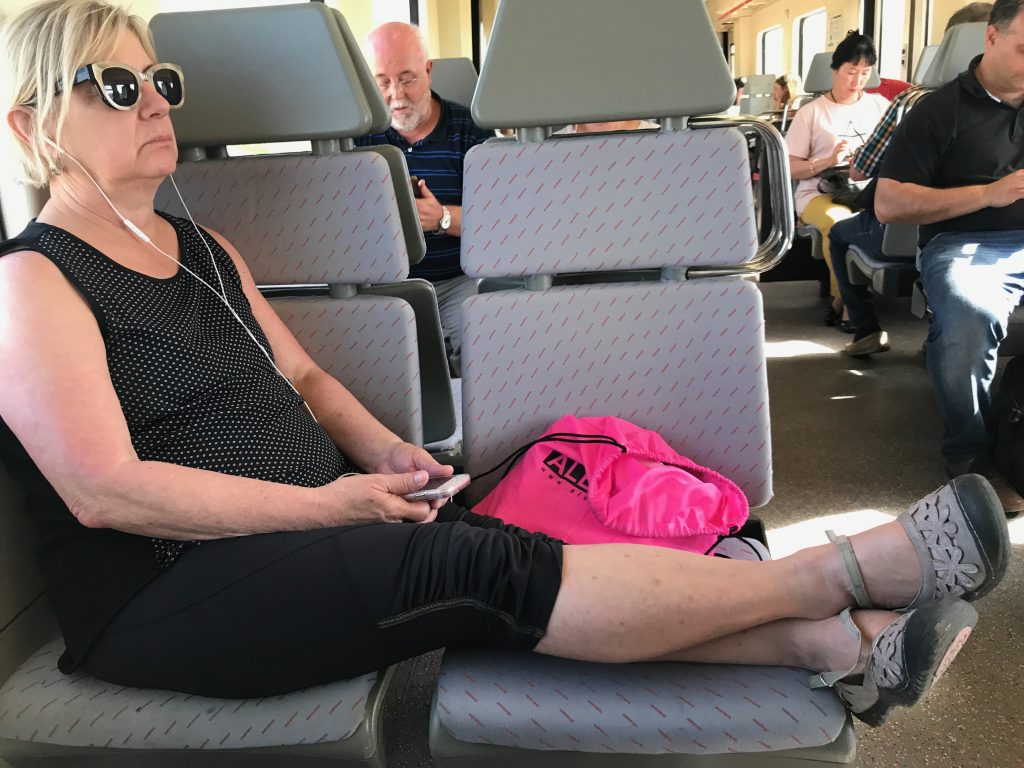 One day, the roles were reversed and it was Doer who got to squire Mom around one morning while Dreamer toiled away teaching English.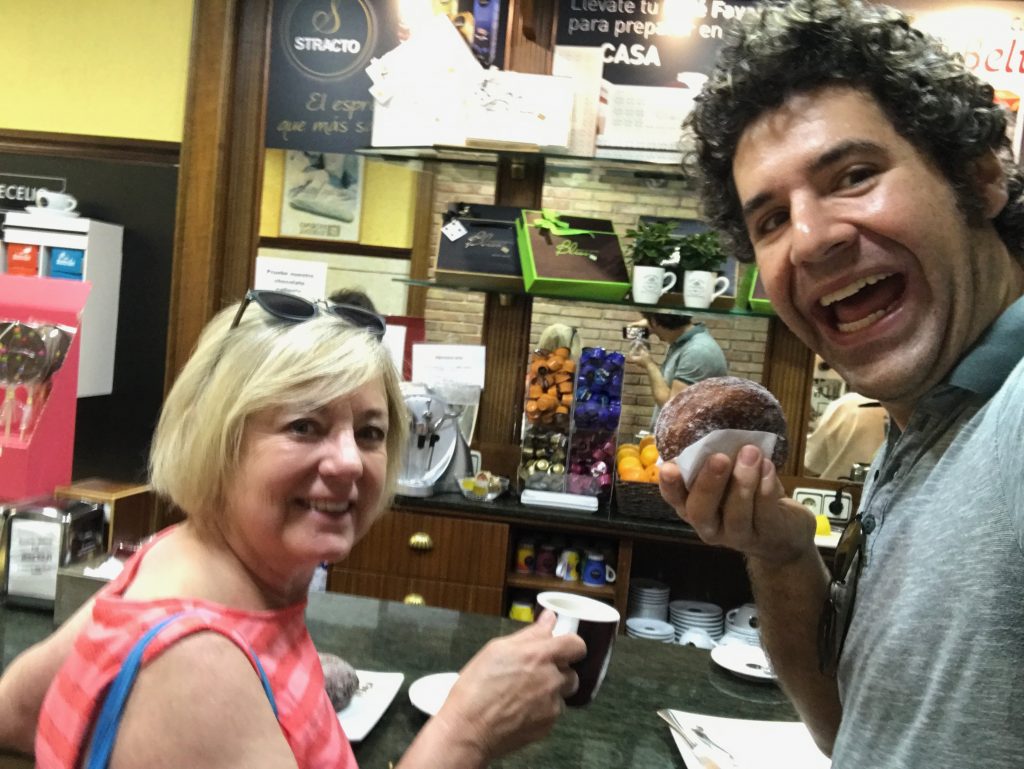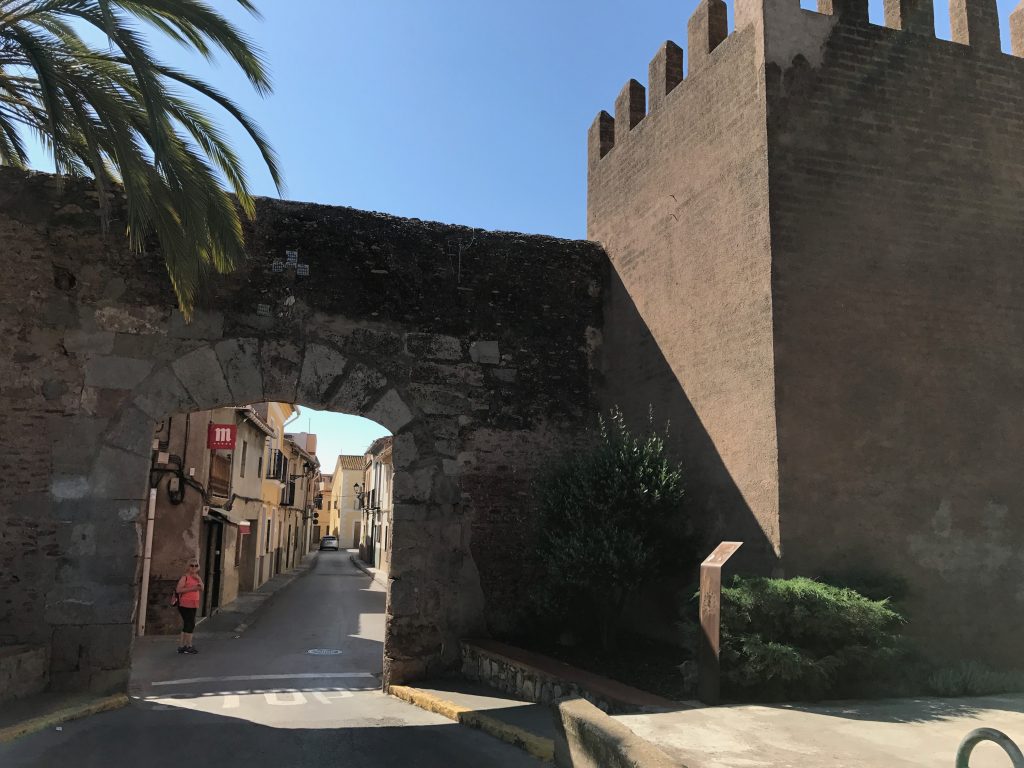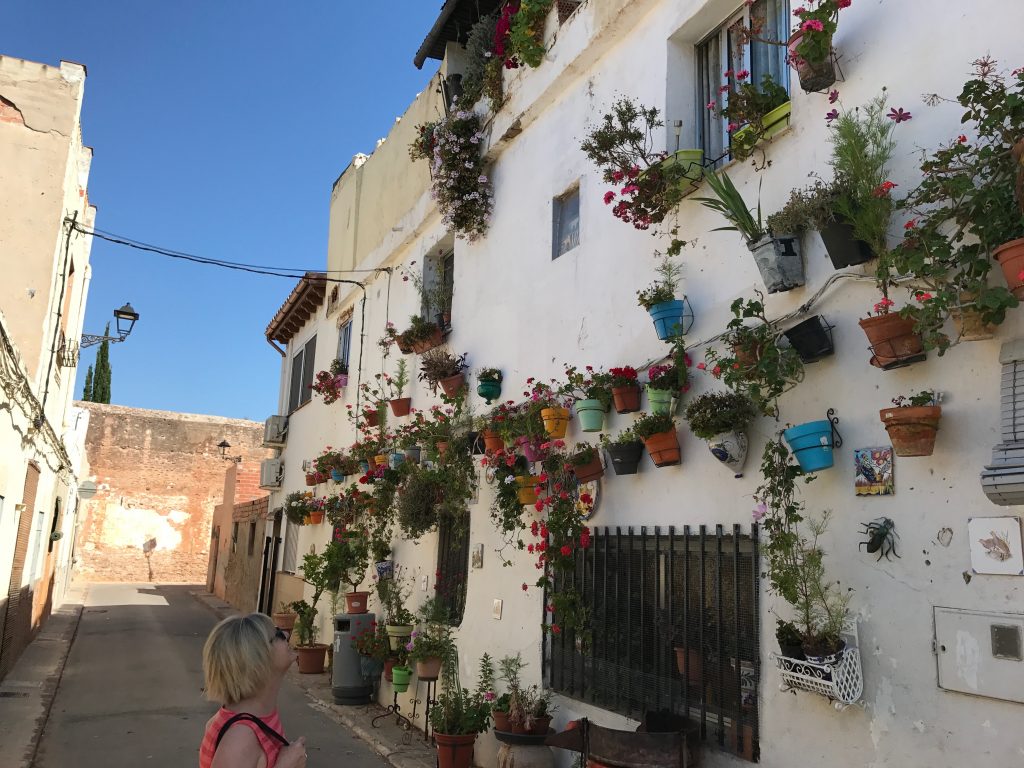 Dreamer was jealous of the pelota experience, so the next time Doer returned with a few para llevar (to go).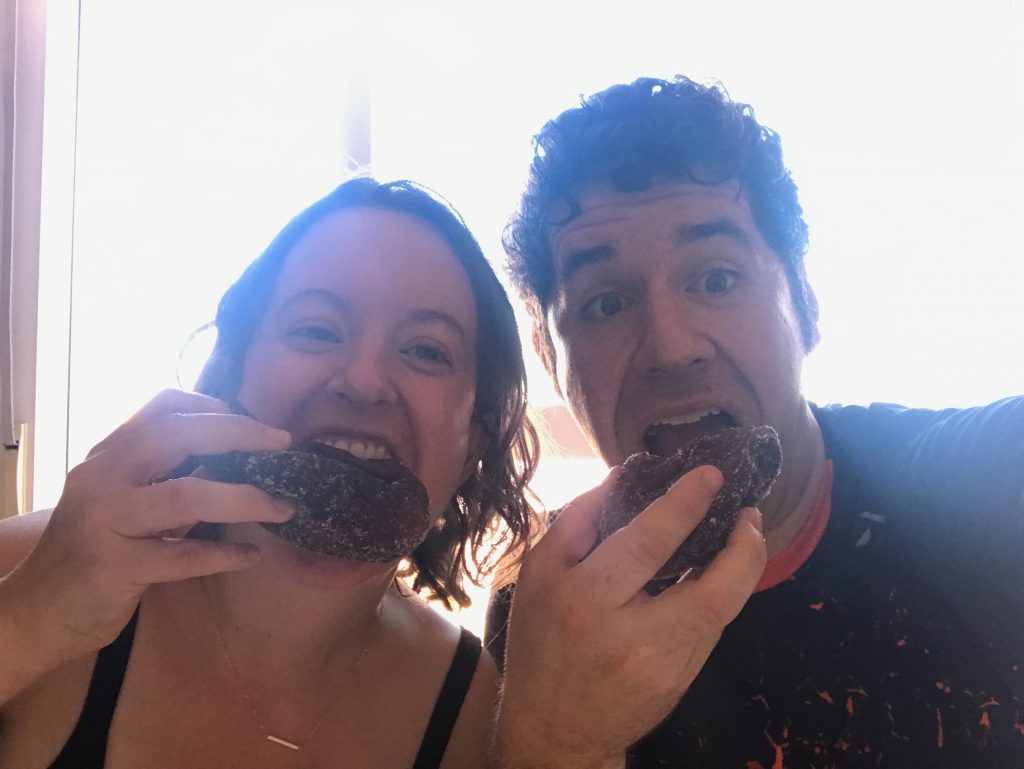 Doer did join the two ladies for a Valencia trip on a Saturday, when he didn't have to work. He noted matching accessories while waiting for the train once again.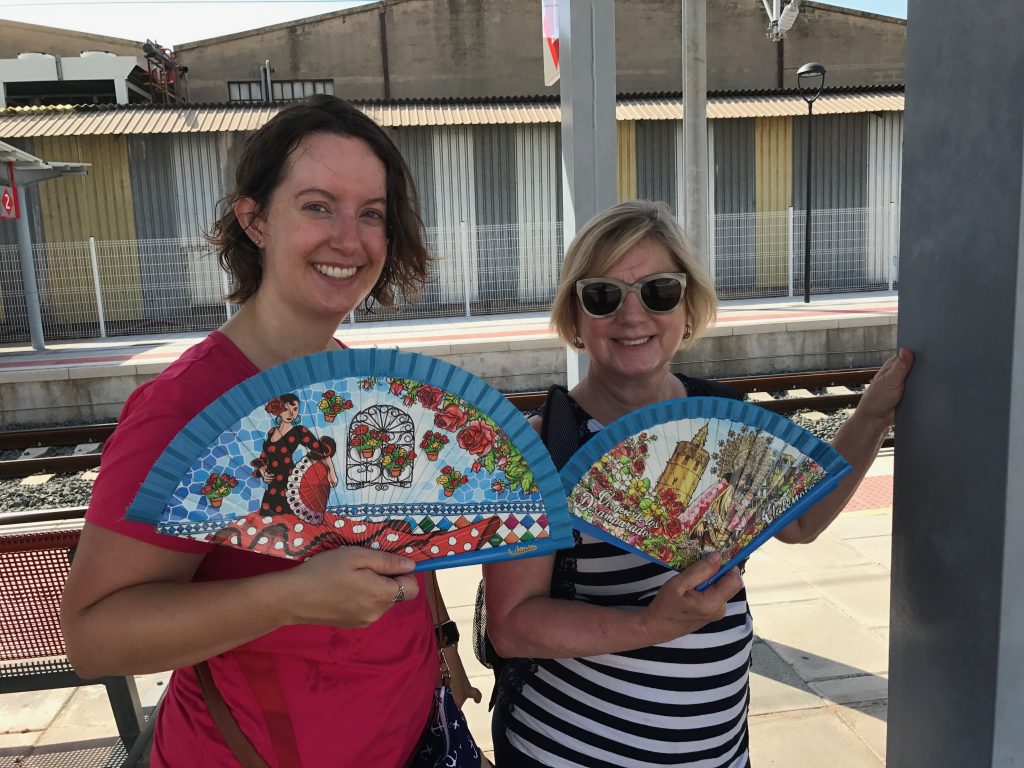 We took Mom to Daniel for horchata – the perfect summertime treat!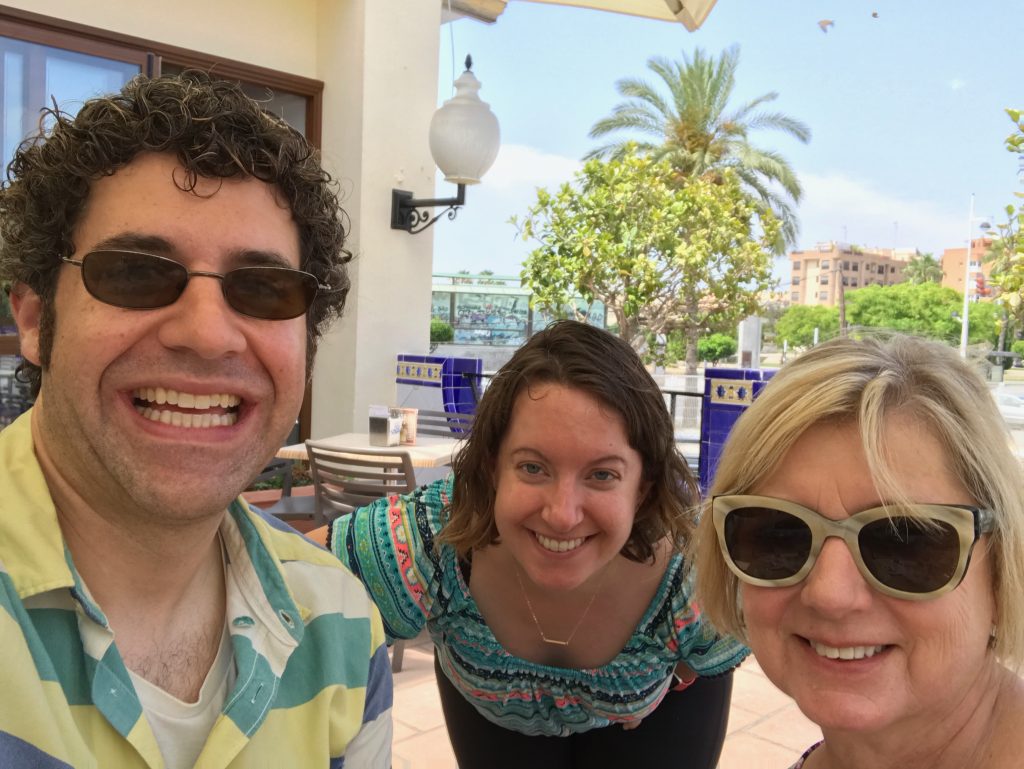 In addition to visiting the regional capital, we had time to show mom what daily life was like in Burriana.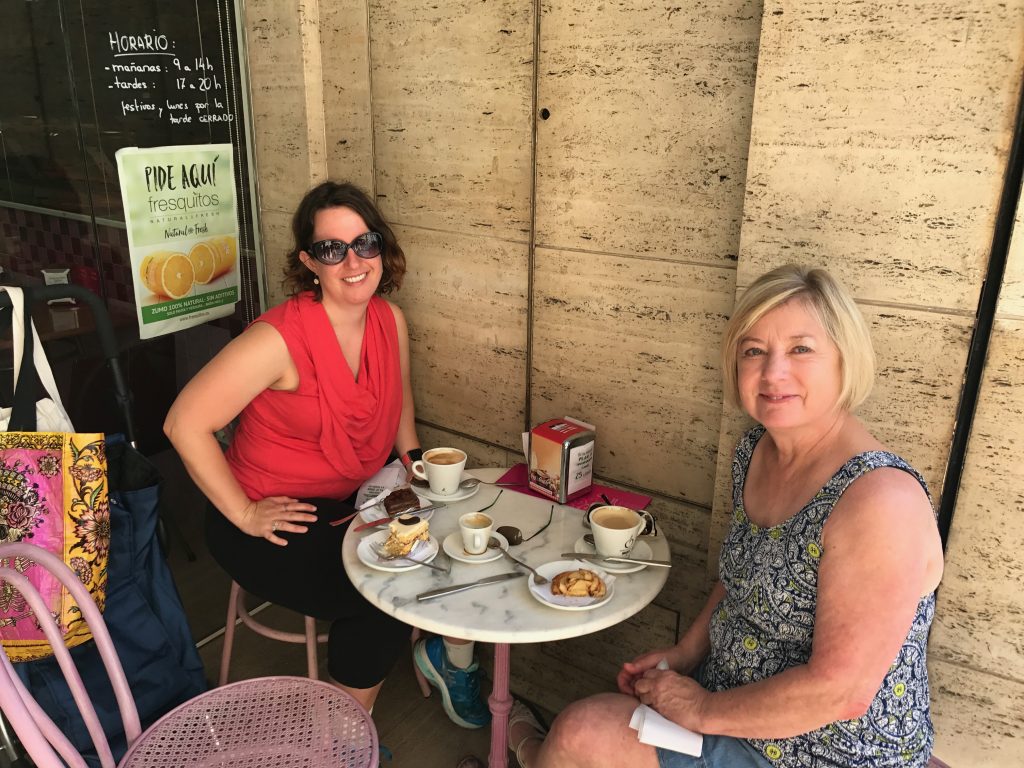 Mom got to see how well we ate at home.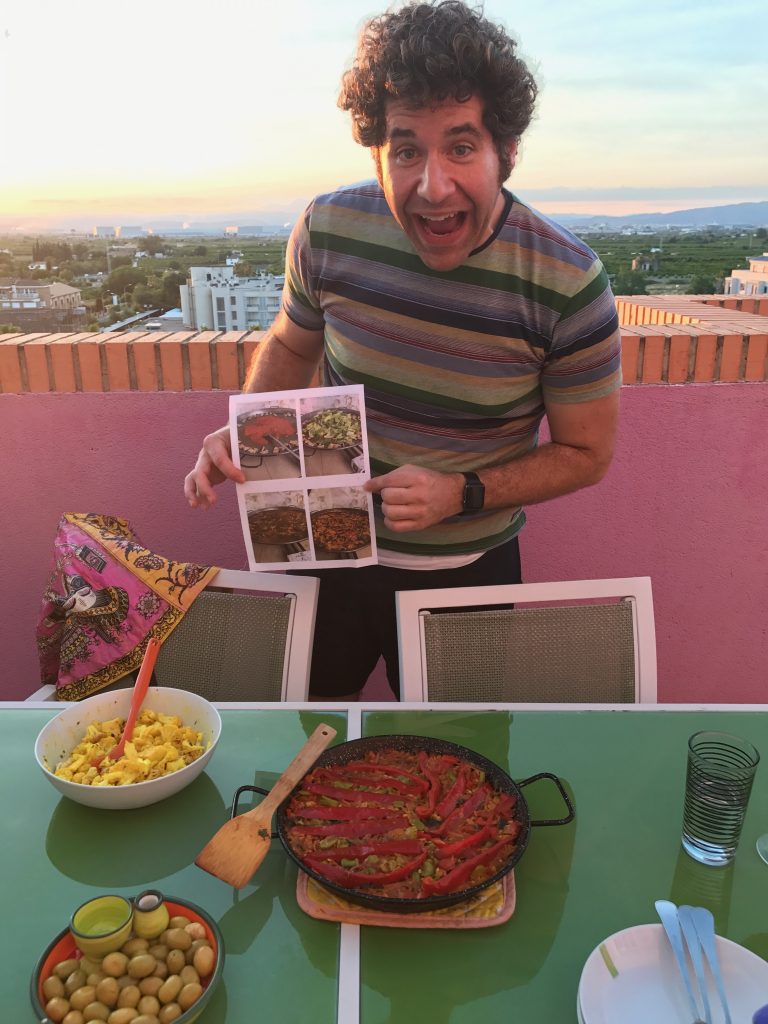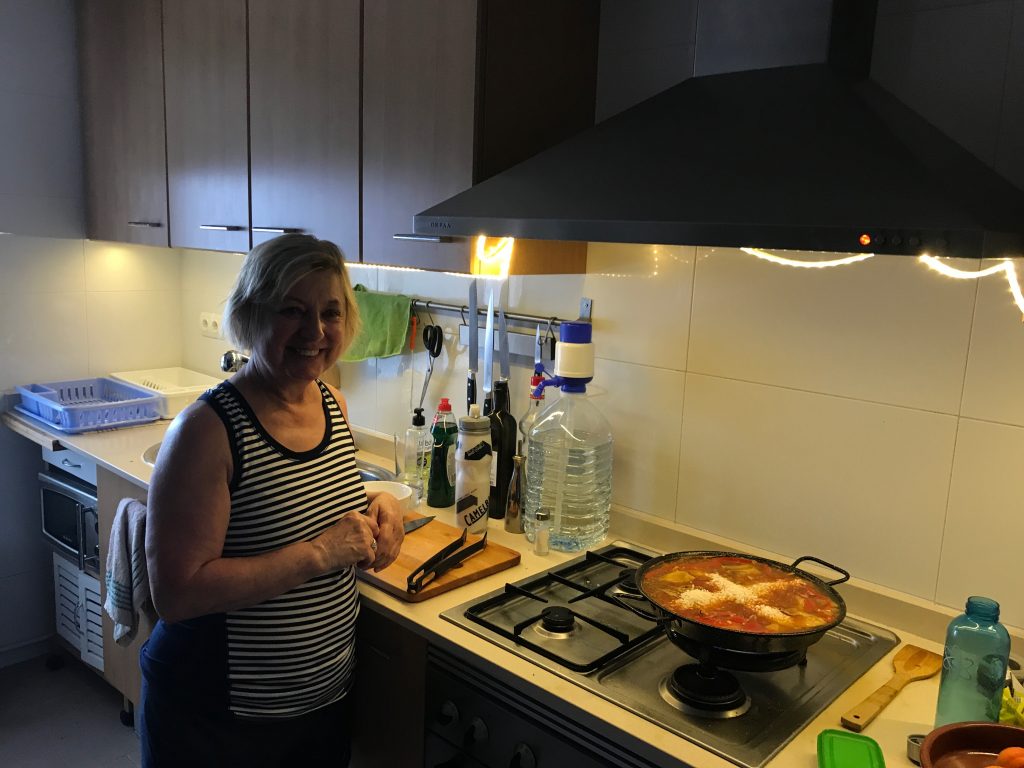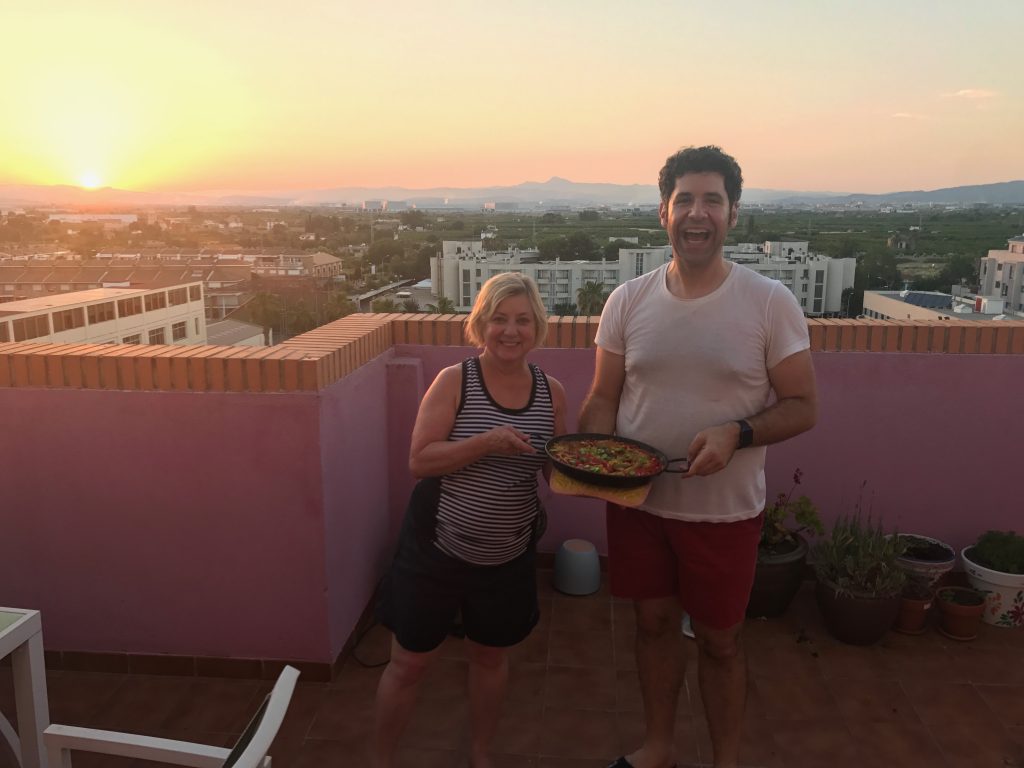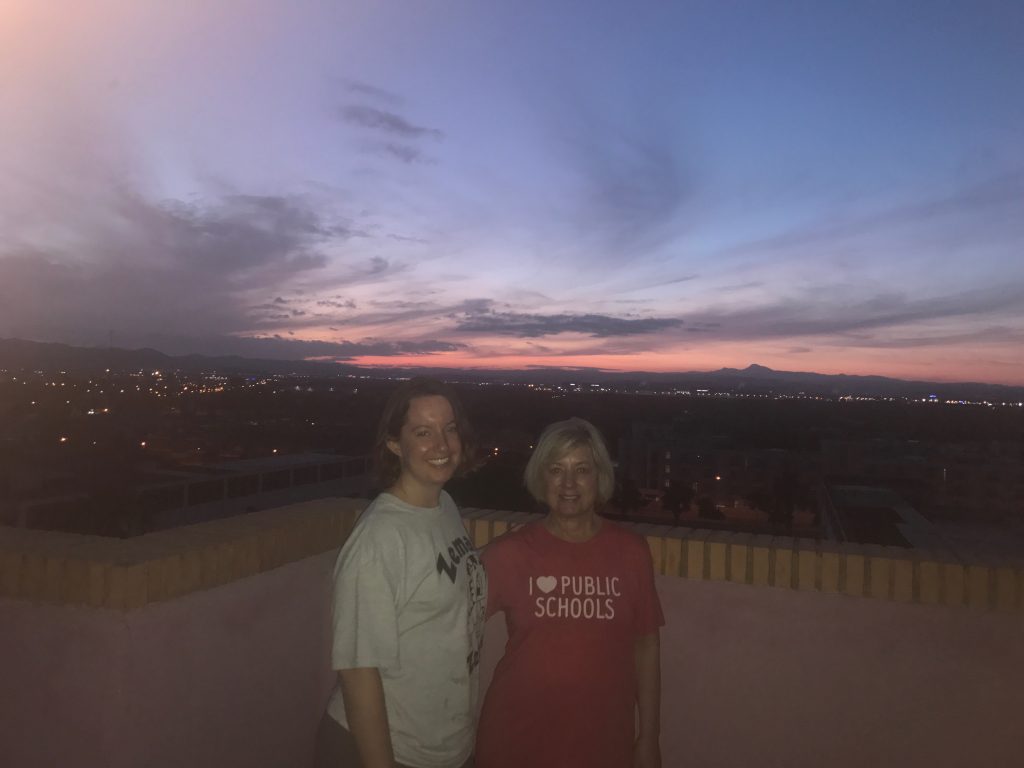 Mom came at a good time to see our typical life in Burriana, too. It was a new month (June), so everyone had to move their cars to the other side of the street. Apparently, someone didn't get the message and was towed. At least they leave a sticker on the sidewalk.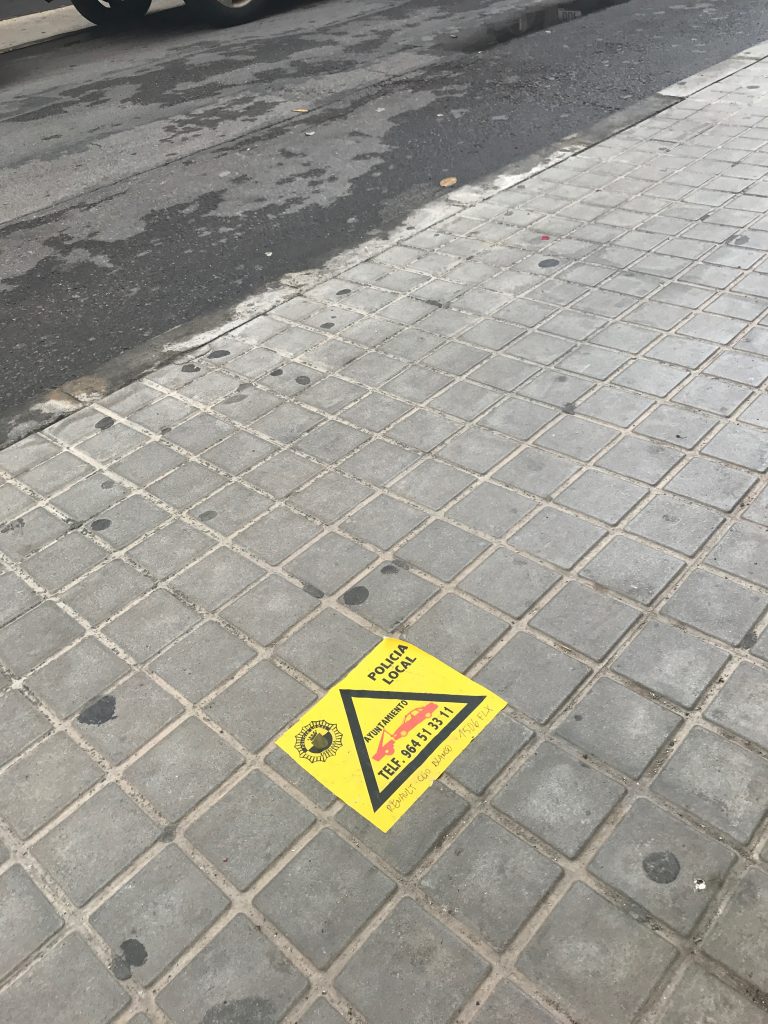 And then there was the matter of the individual in our building who didn't clean up their dog poop… in the lobby, no less! The topic of dog waste cleanup here merits its own post someday, for sure. This one took the cake, though. It sat and sat for over a week as we entered and exited our building.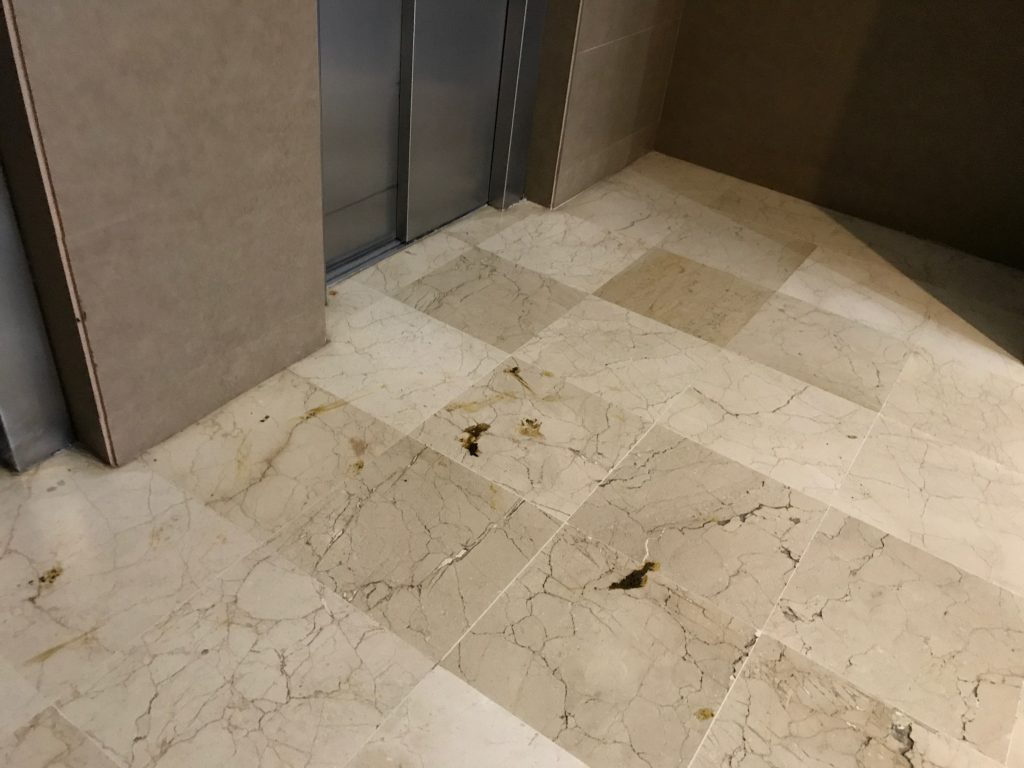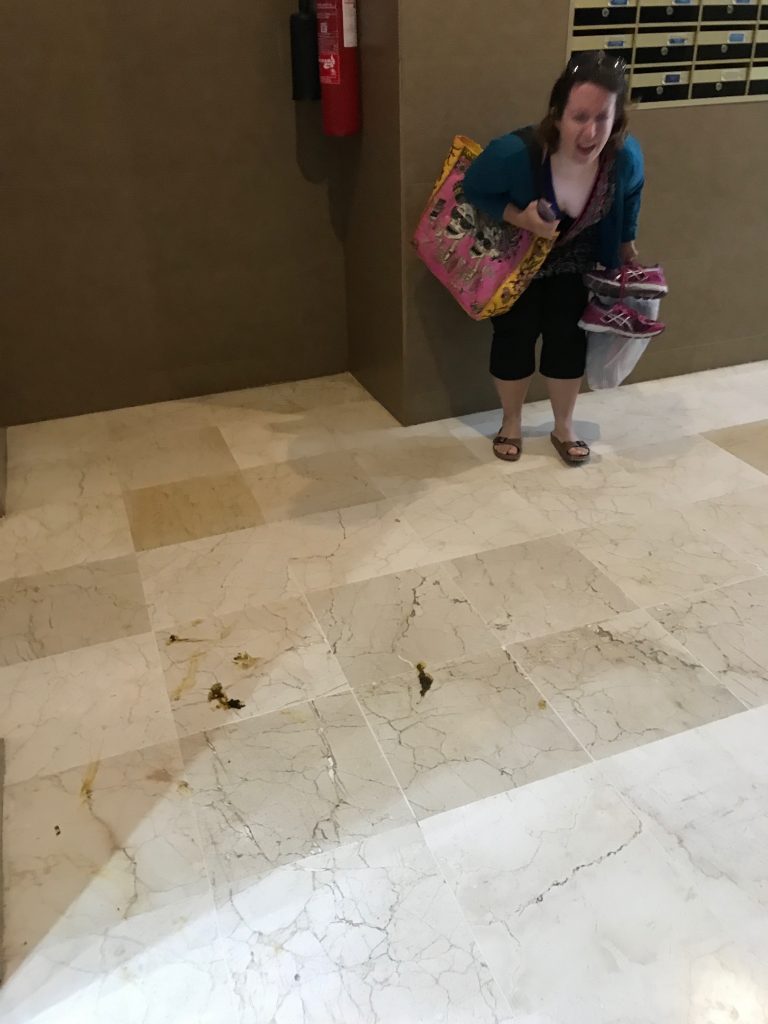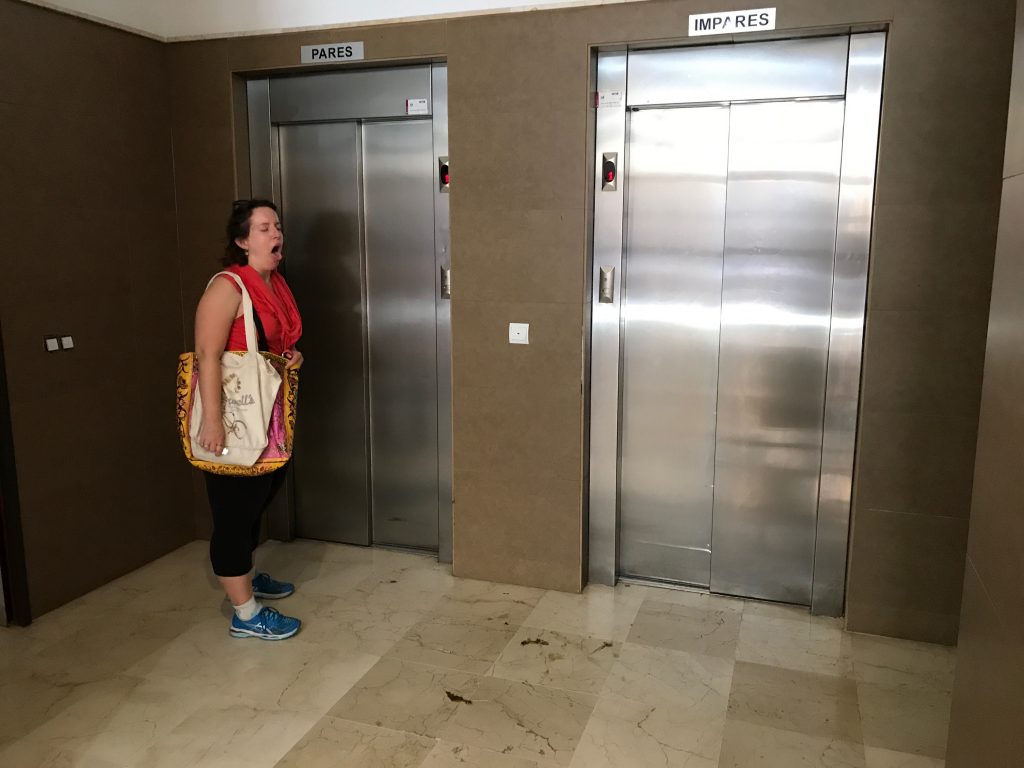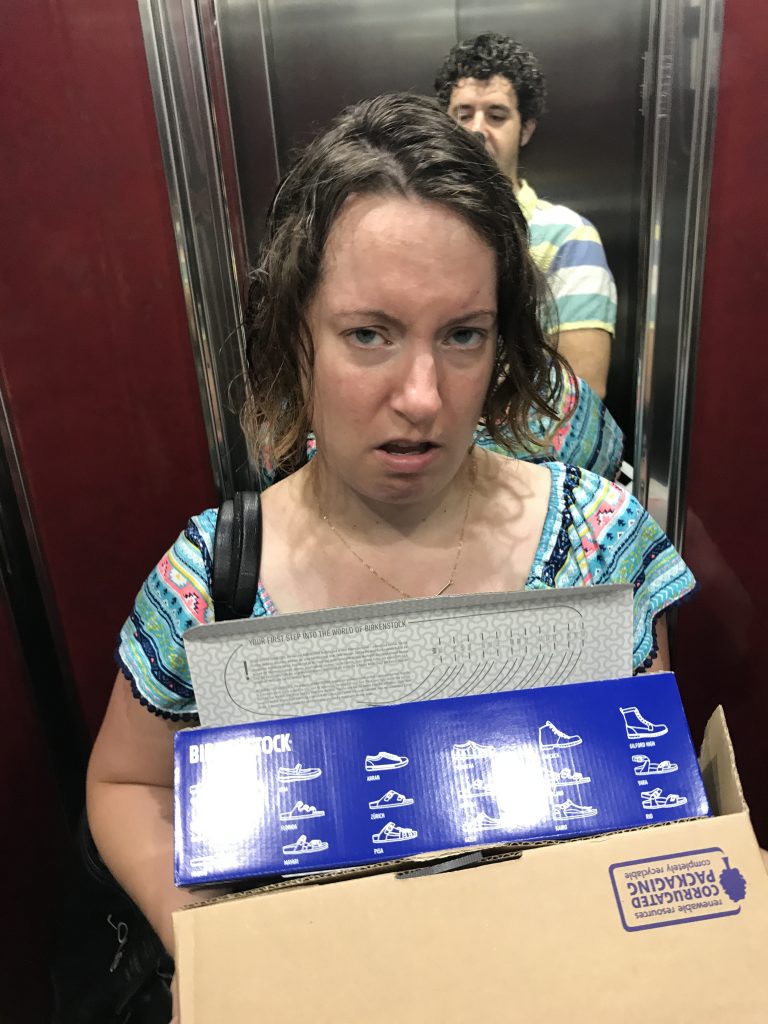 Finally, it was time for Mom to go home. We took her to Madrid, where we had a little time to enjoy ourselves before her flight.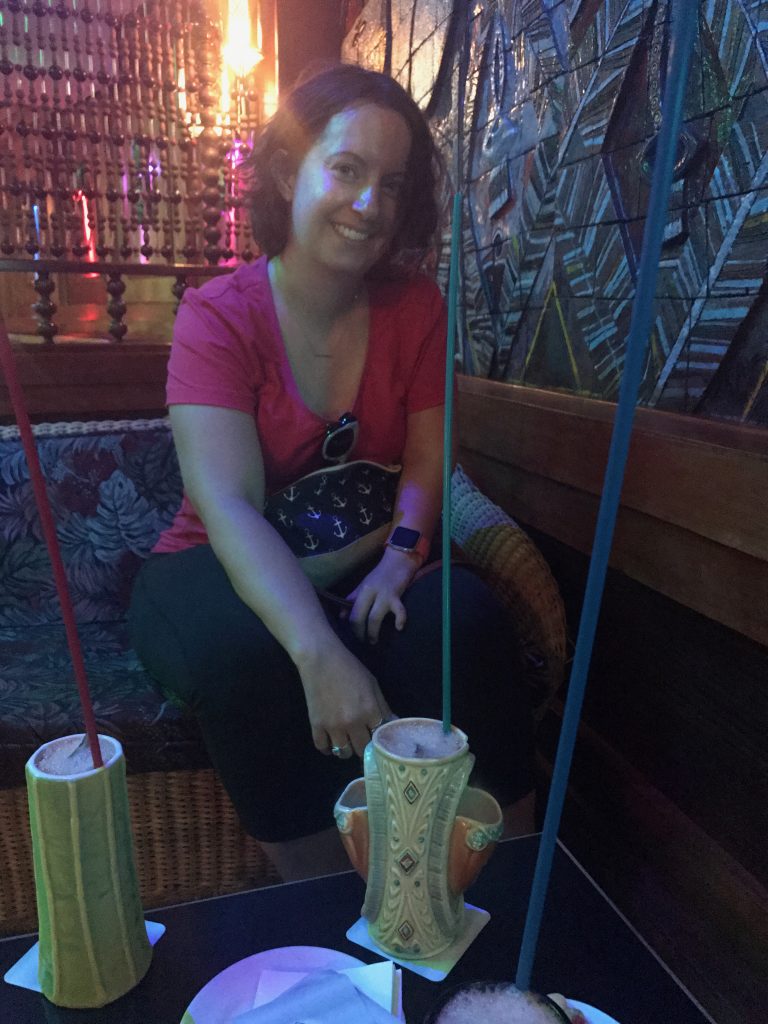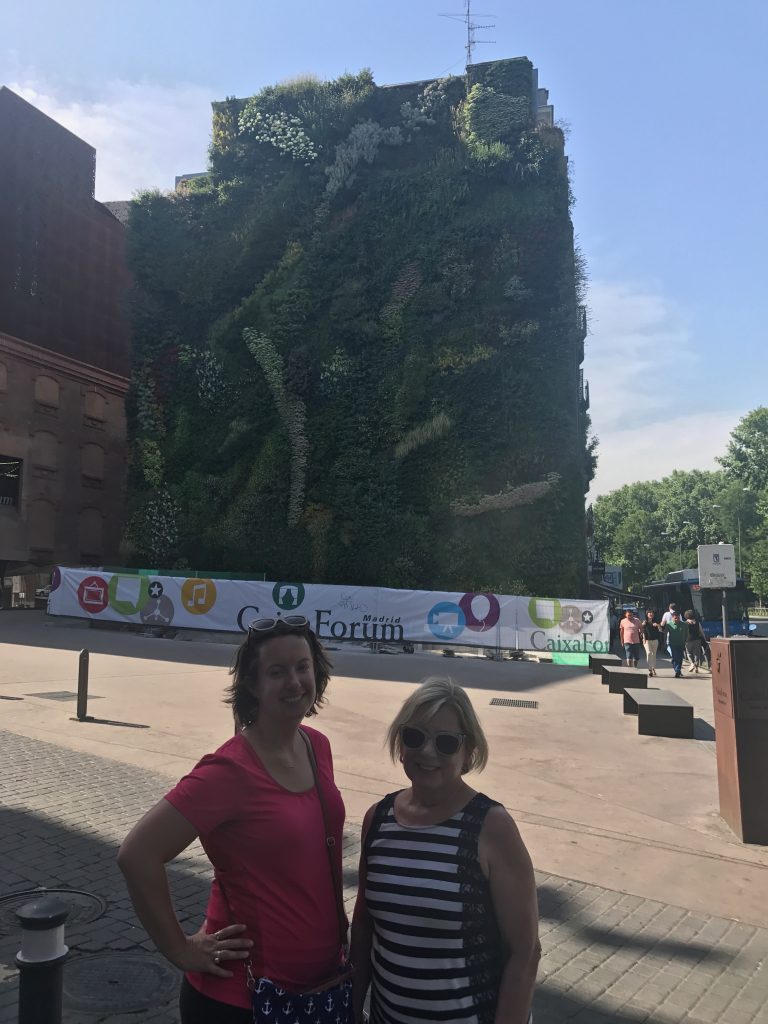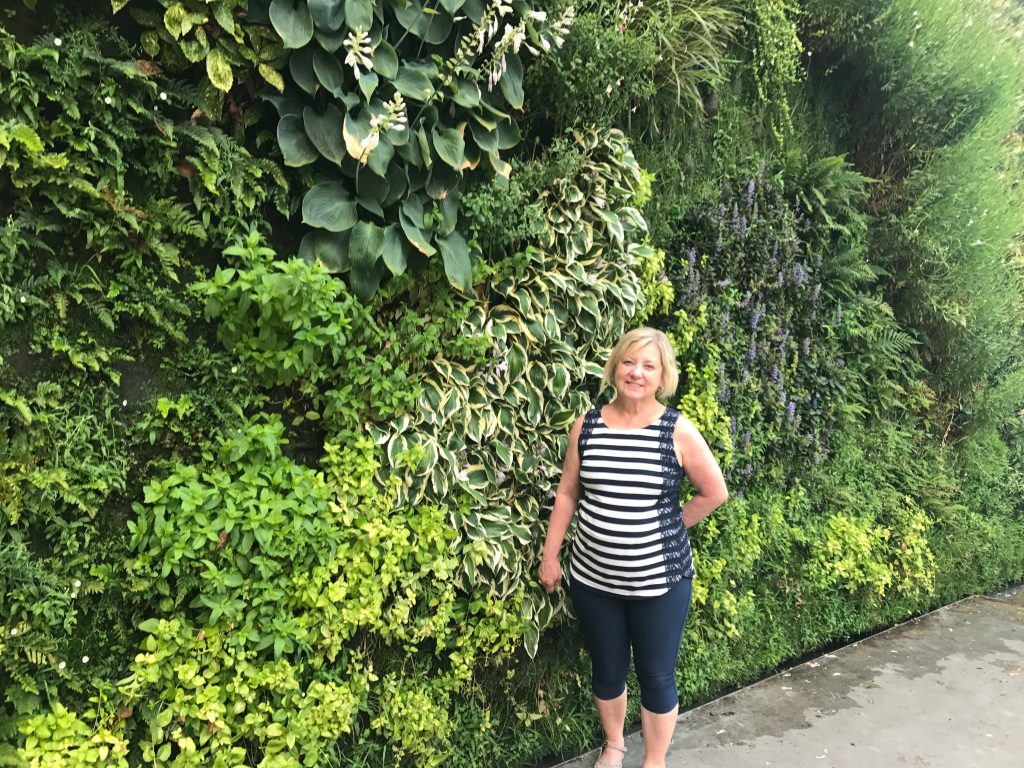 Miss you, Mom!