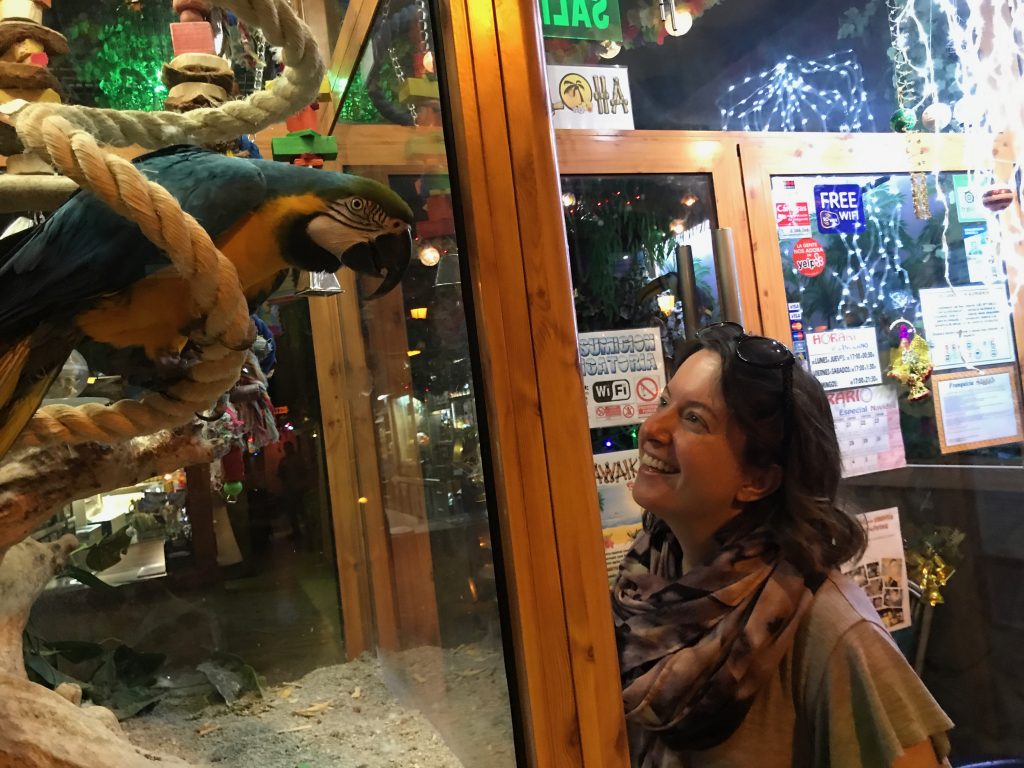 Feeling a little homesick for our first Spanish home, we accepted an invitation to spend New Year's with friends in Vila-Real in the Valencian Community. The visit included a day trip, some jaunts into Valencia, and lots of oranges. Our first night in Vila-Real coincided with the San Silvestre run, an amateur event featuring a bevy of costumed runners.
We were excited to sample some fresh-squeezed orange juice at this event, made in a giant orange and served near Vila-Real's city hall. We even made a new friend, Andrés, who was kind enough to bring us some sweet new posters for our home, promoting the local specialty crop.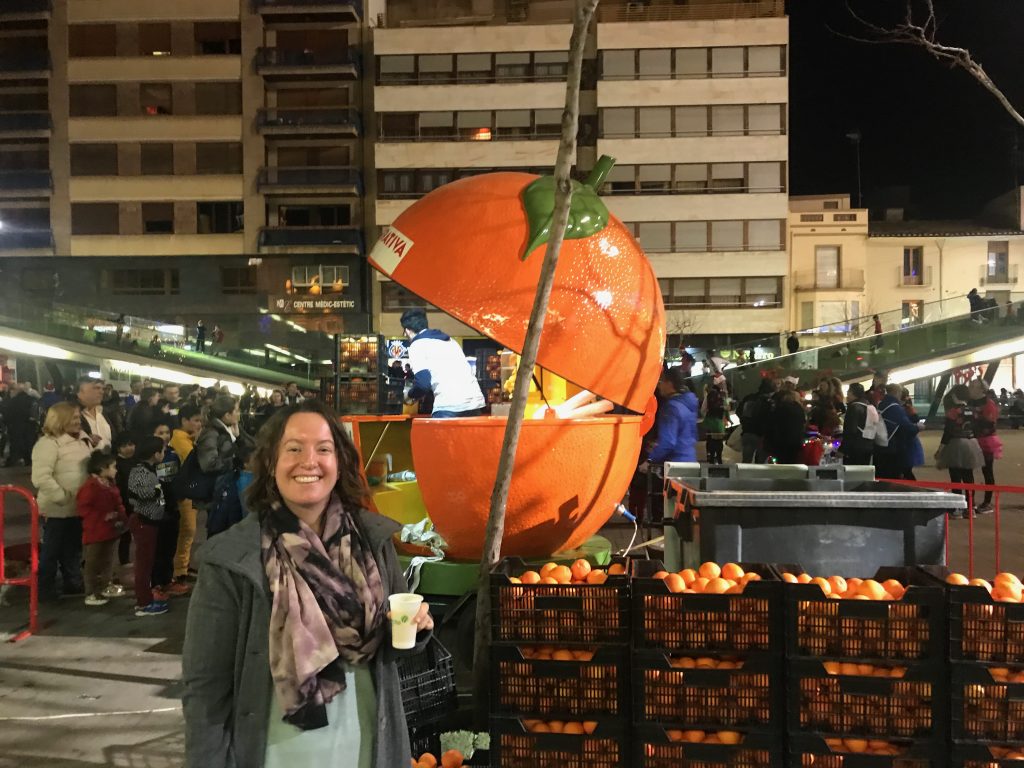 Oranges would take center stage again a couple nights later, on New Year's Eve, when we attempted to eat 12 slices of the fruit at midnight (instead of the 12 grapes typical in the Spanish-speaking world).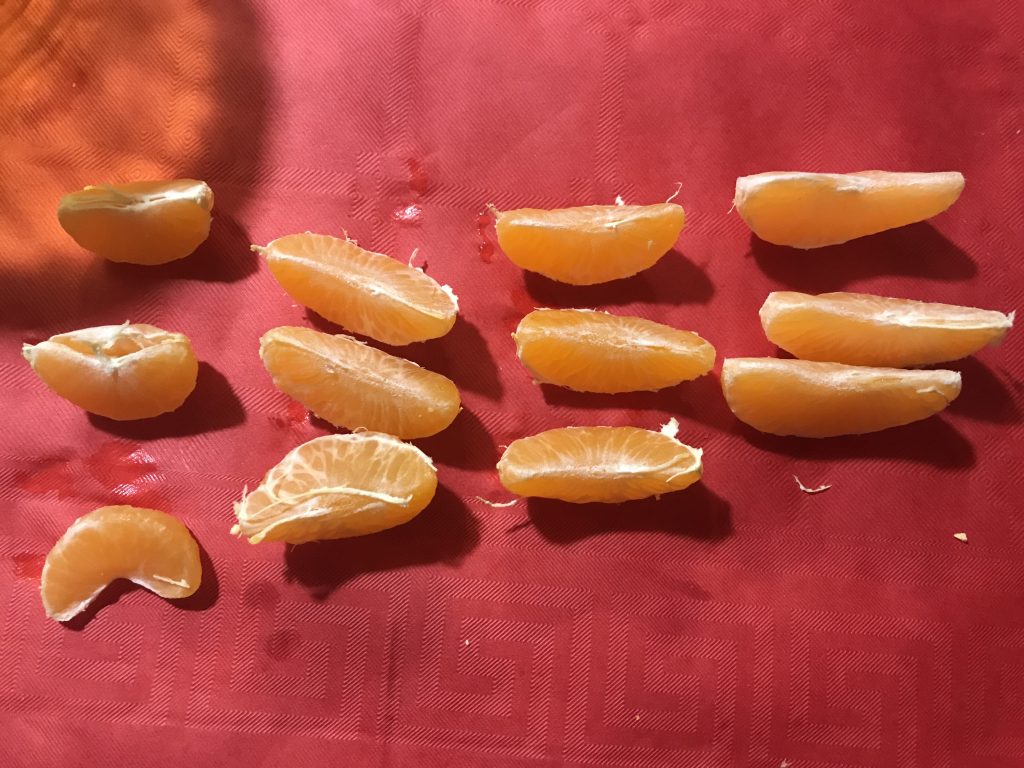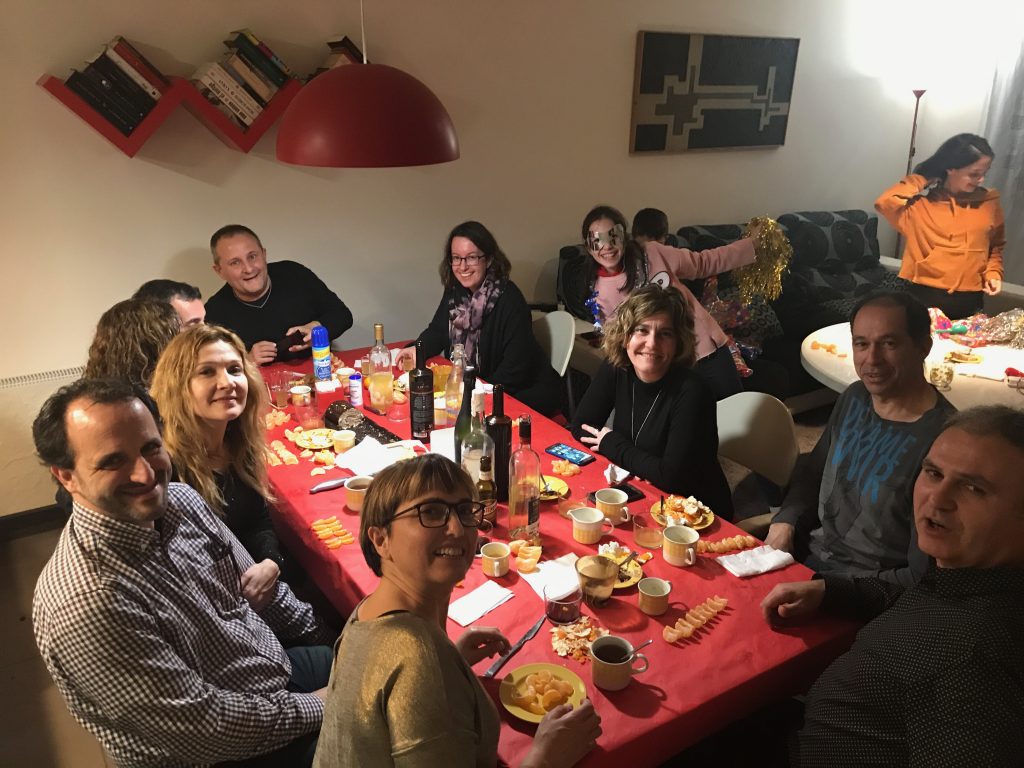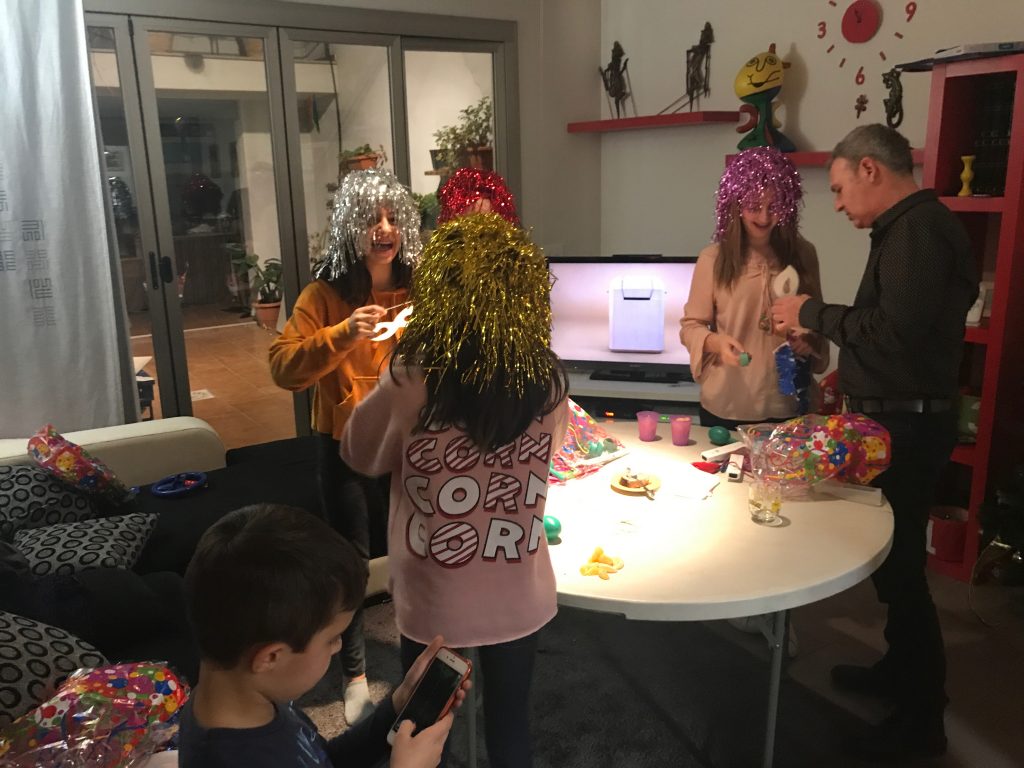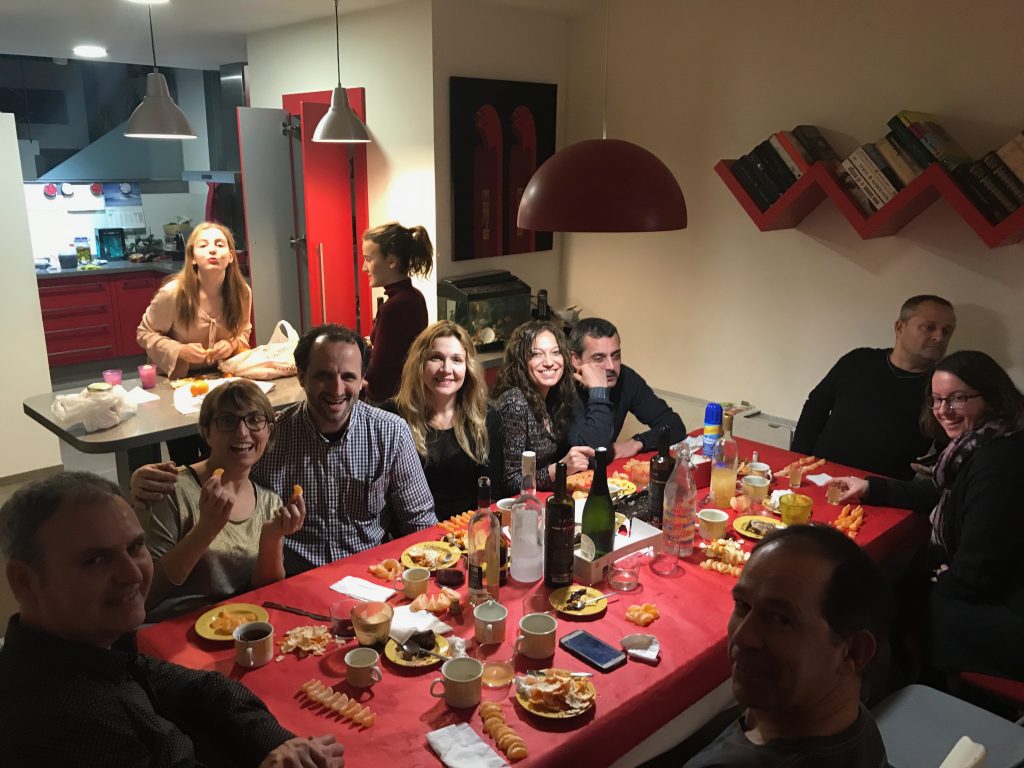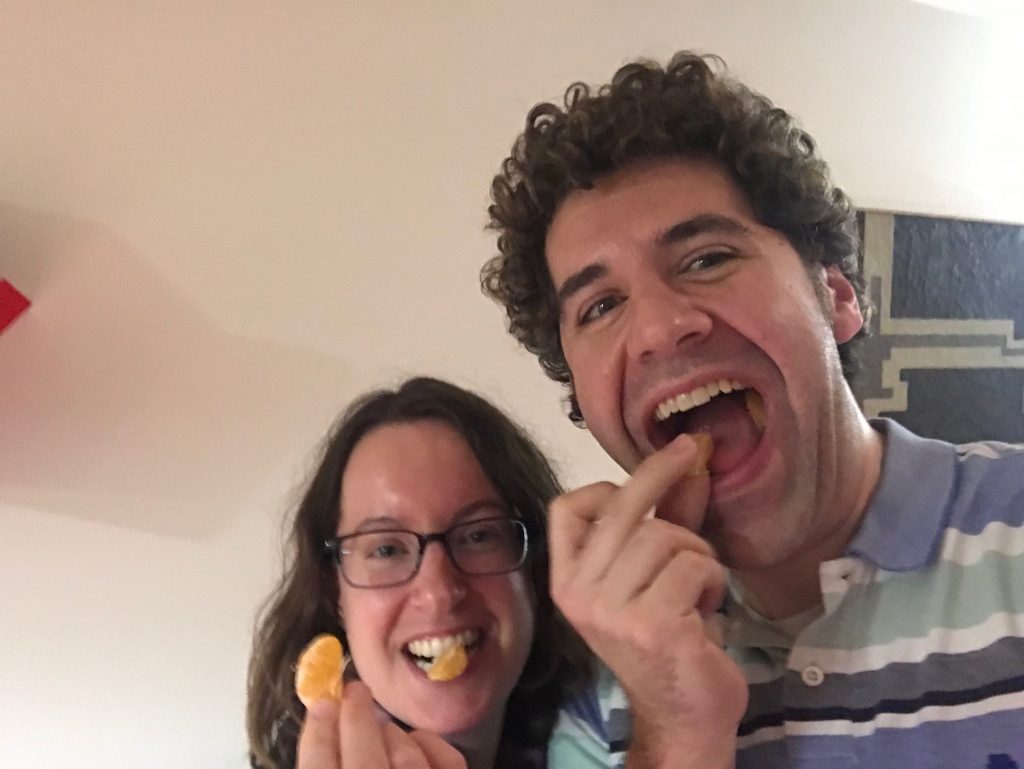 It was great seeing several groups of old friends, including the teacher Dreamer worked with the year prior.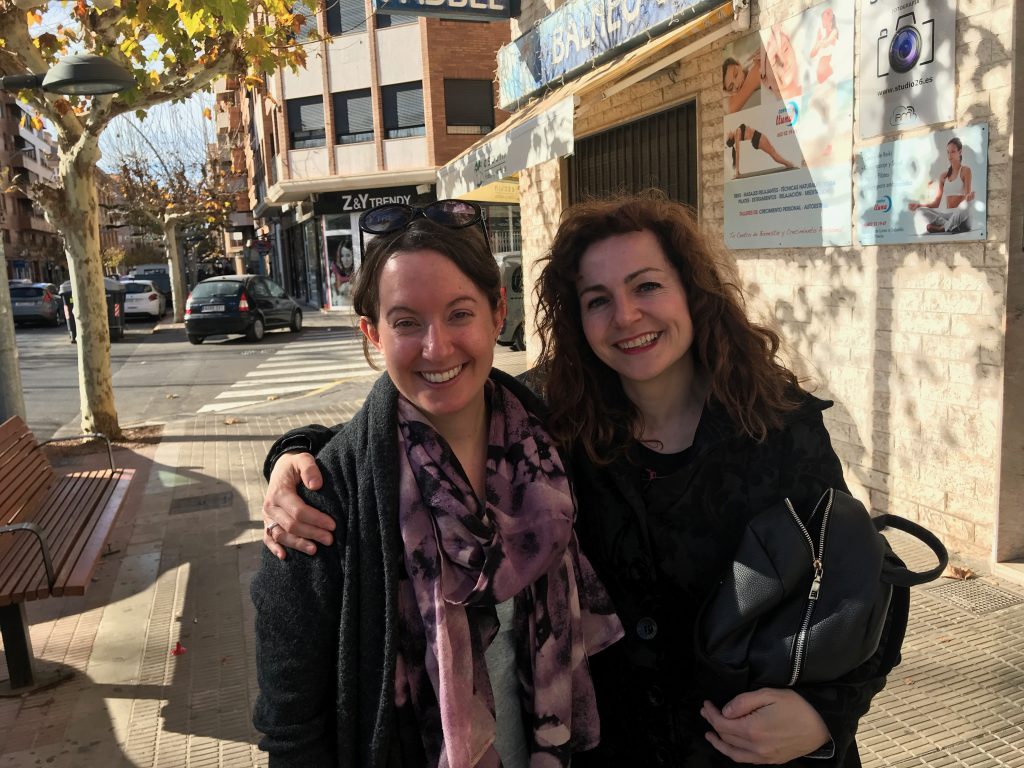 In the days leading up to New Year's, we visited some new sites as well as some old favorites. One of the new places was the town of Albarracín, in the province of Teruel.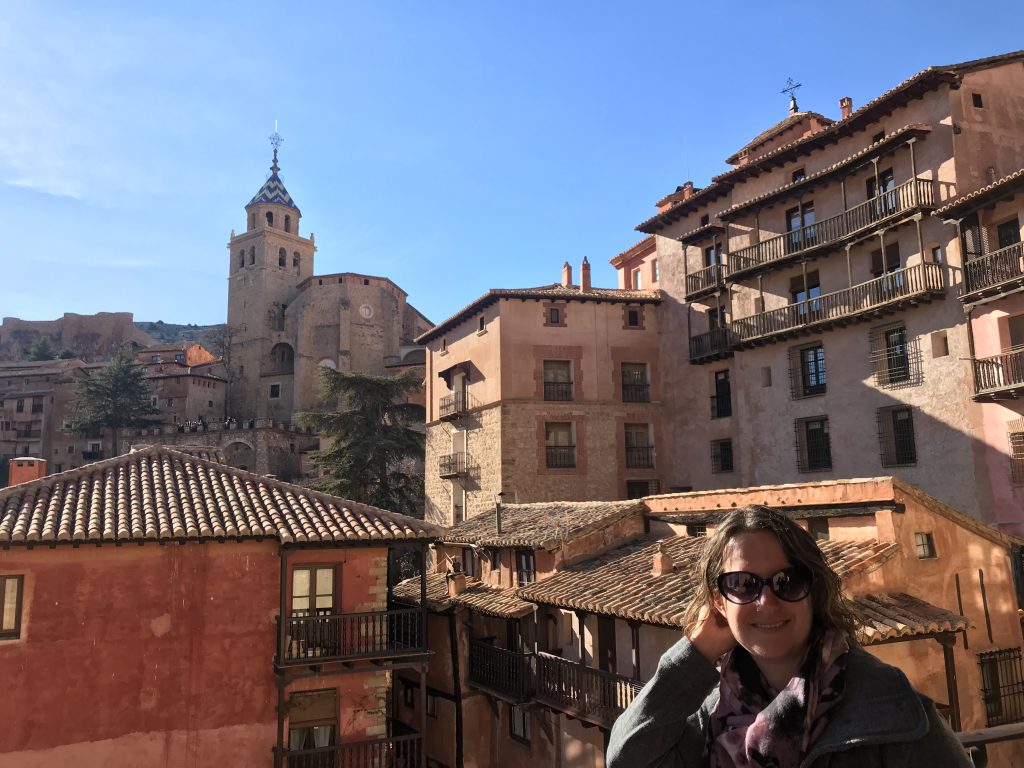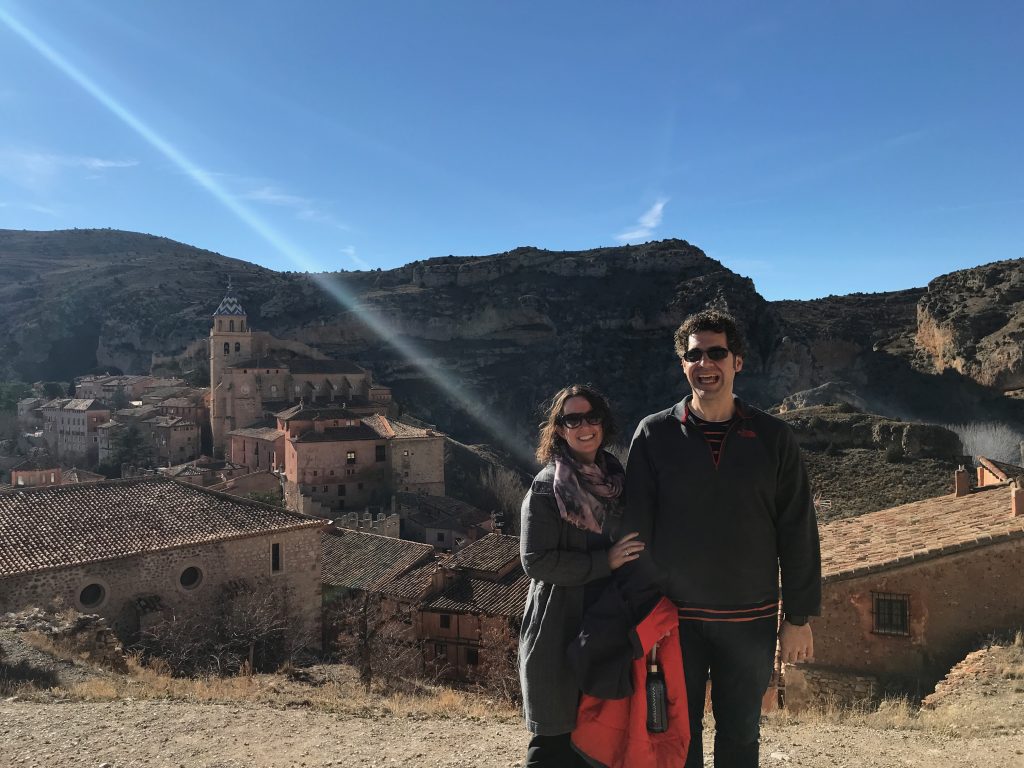 We went to see the medieval walls.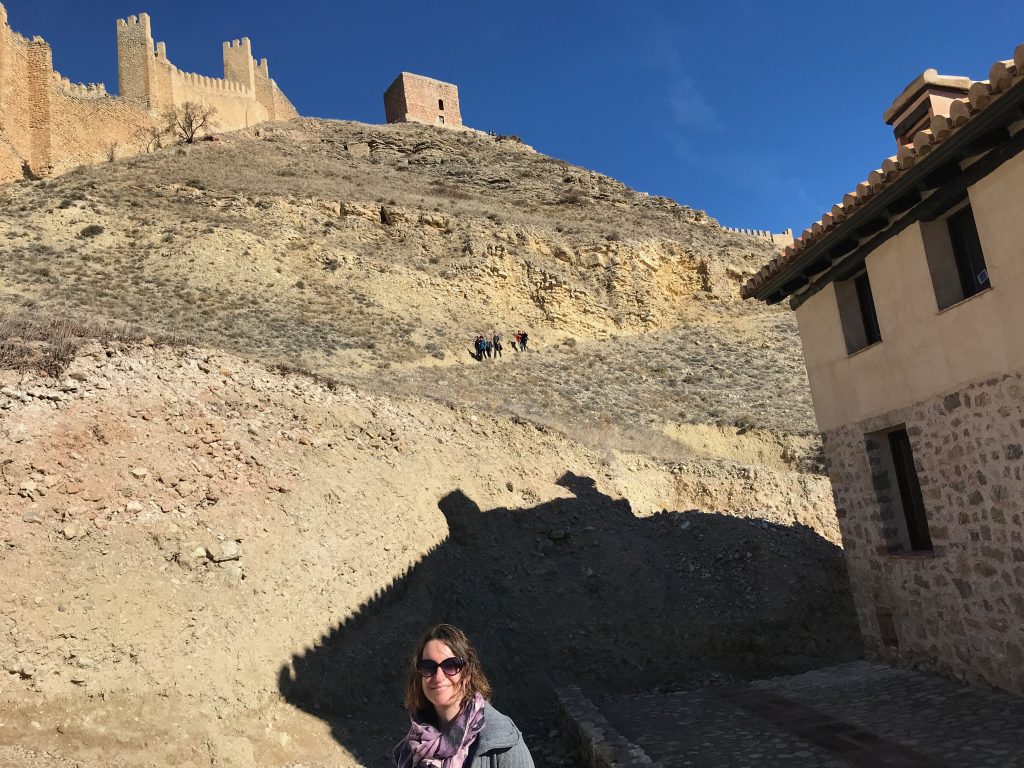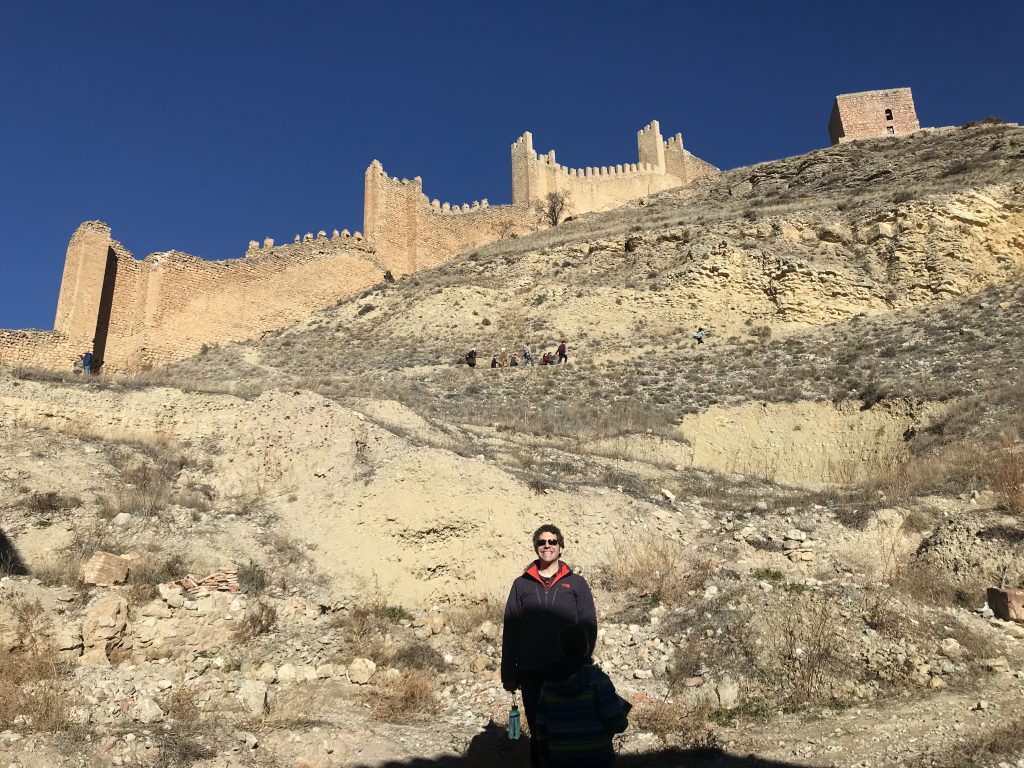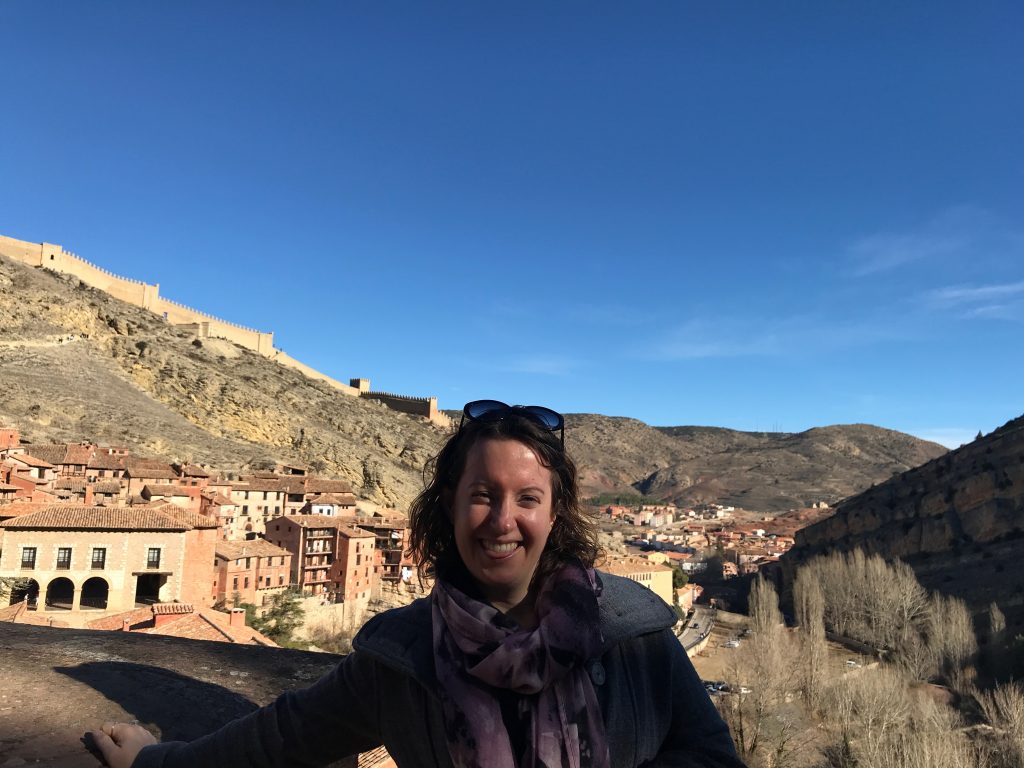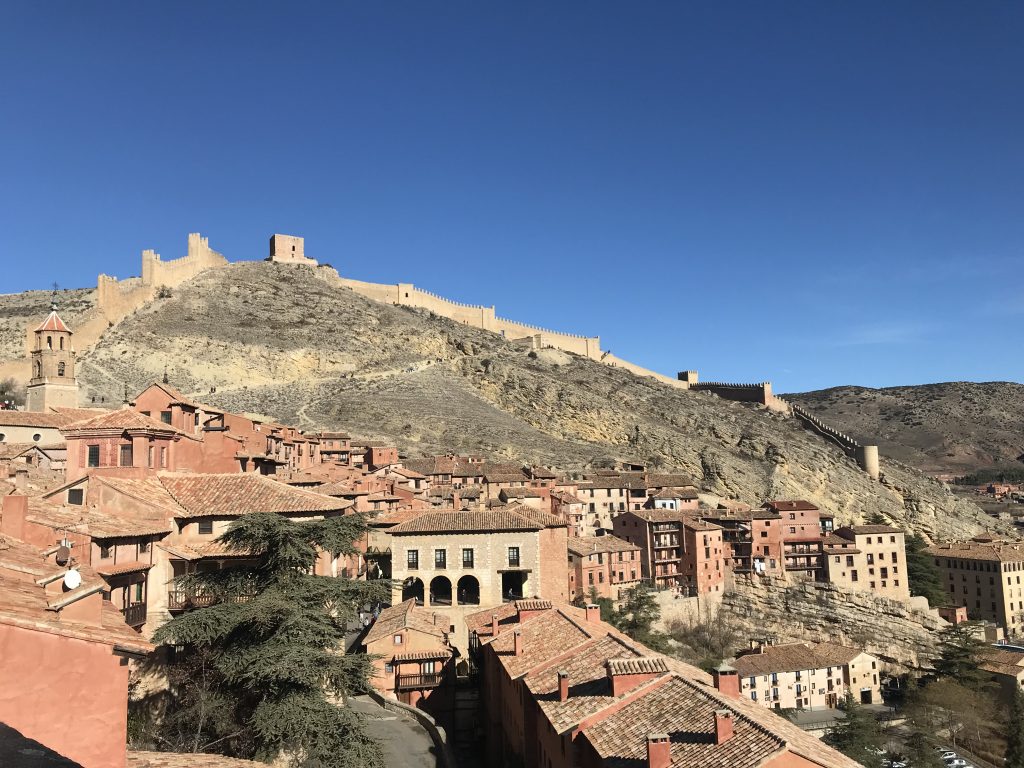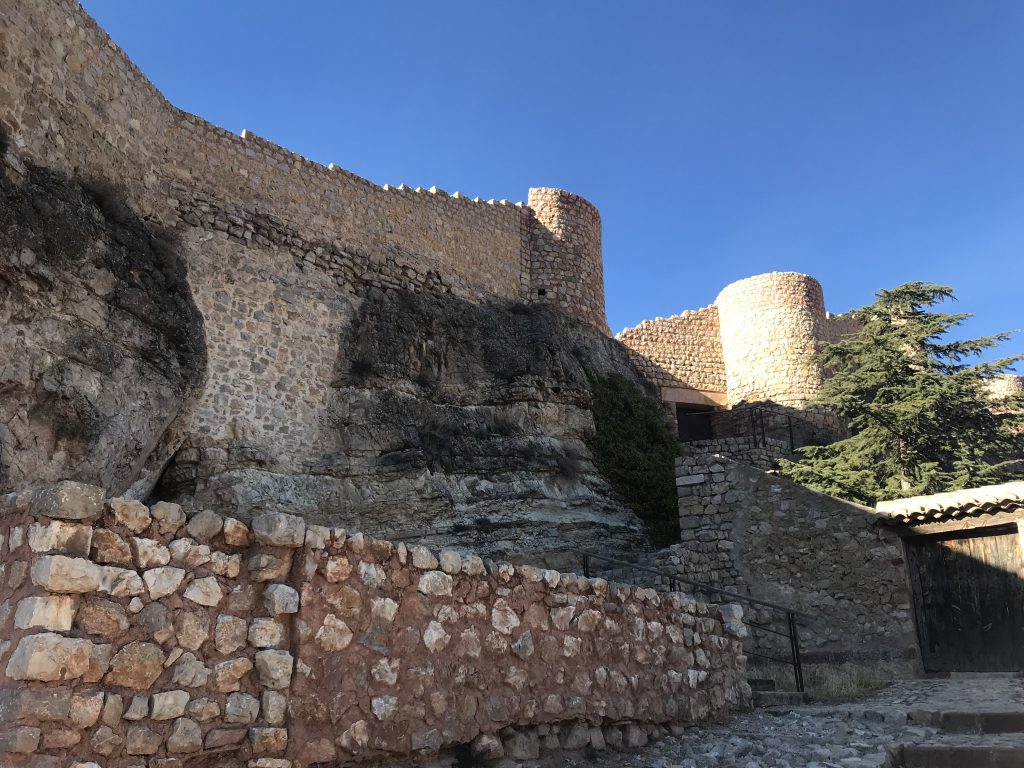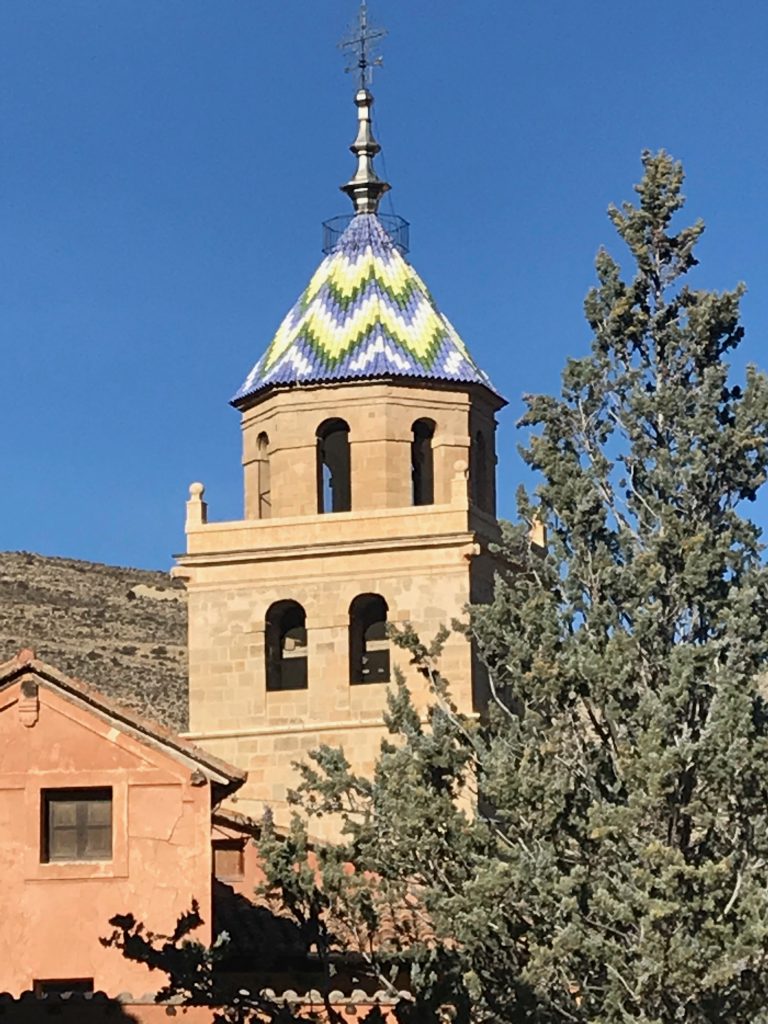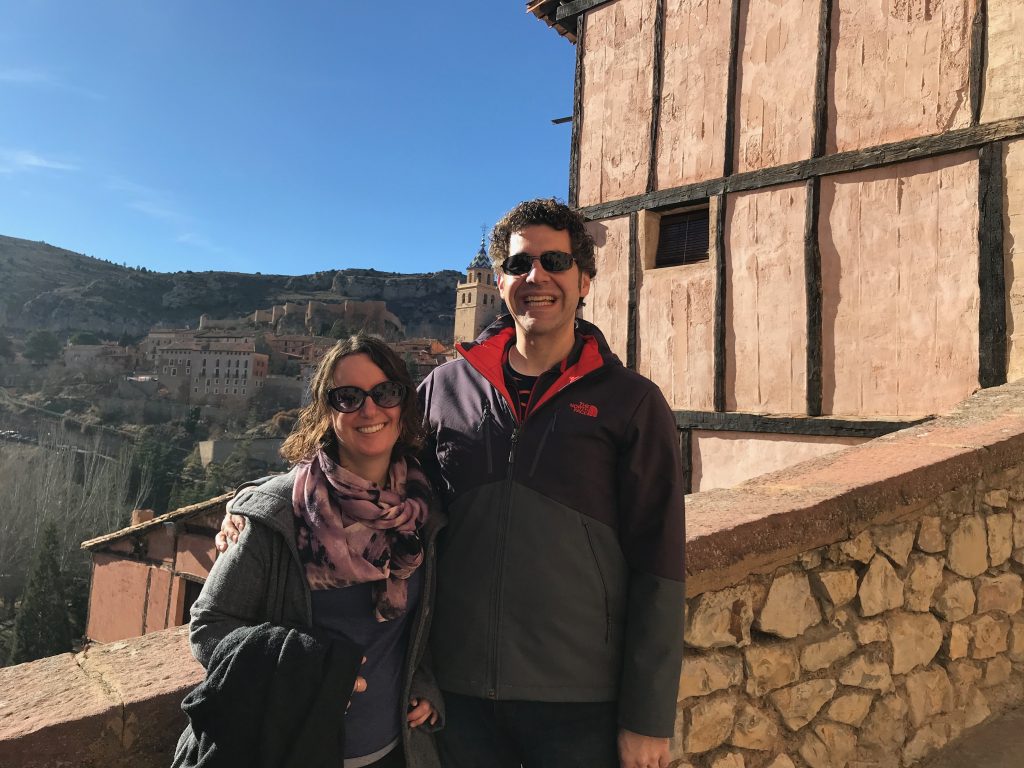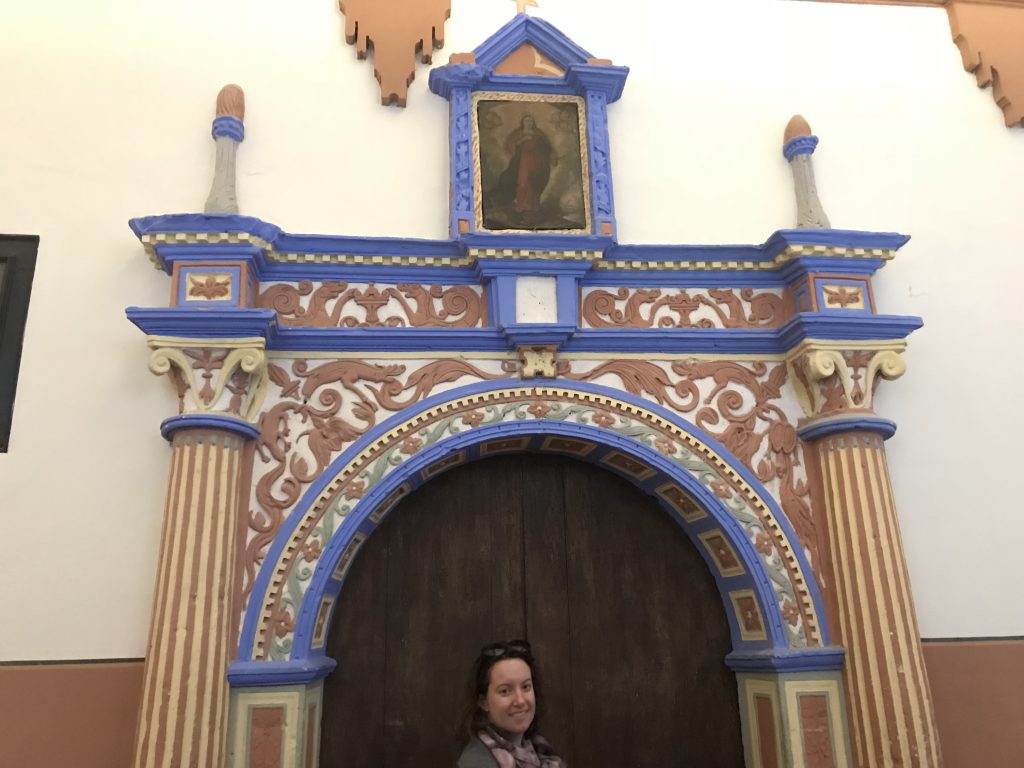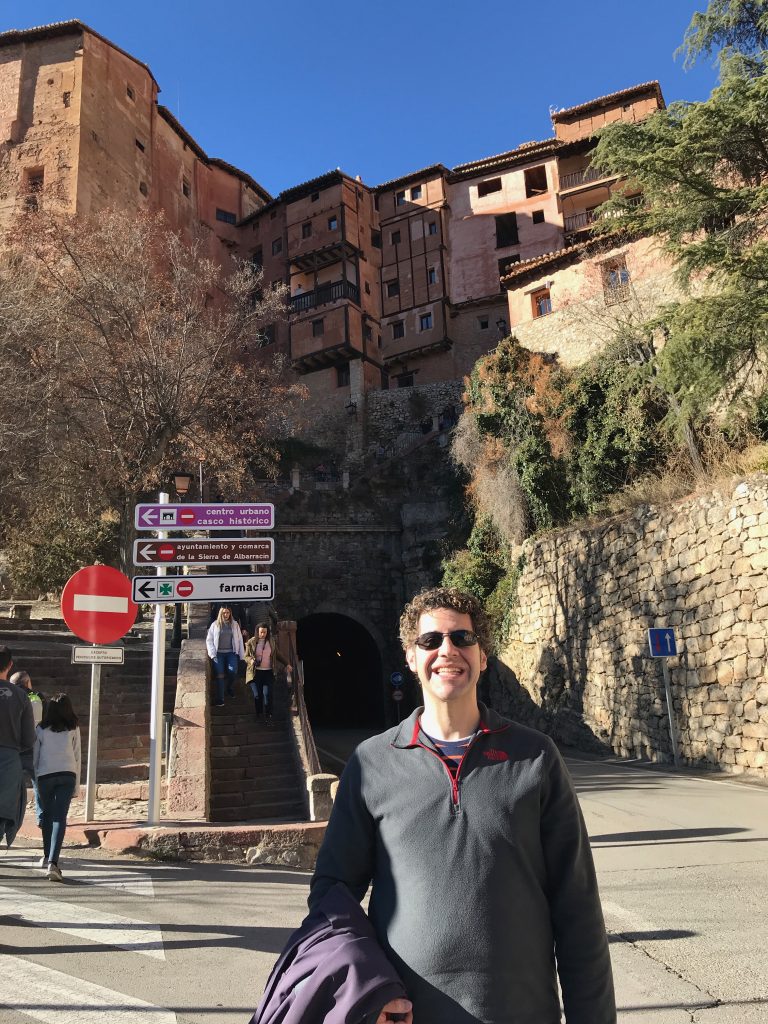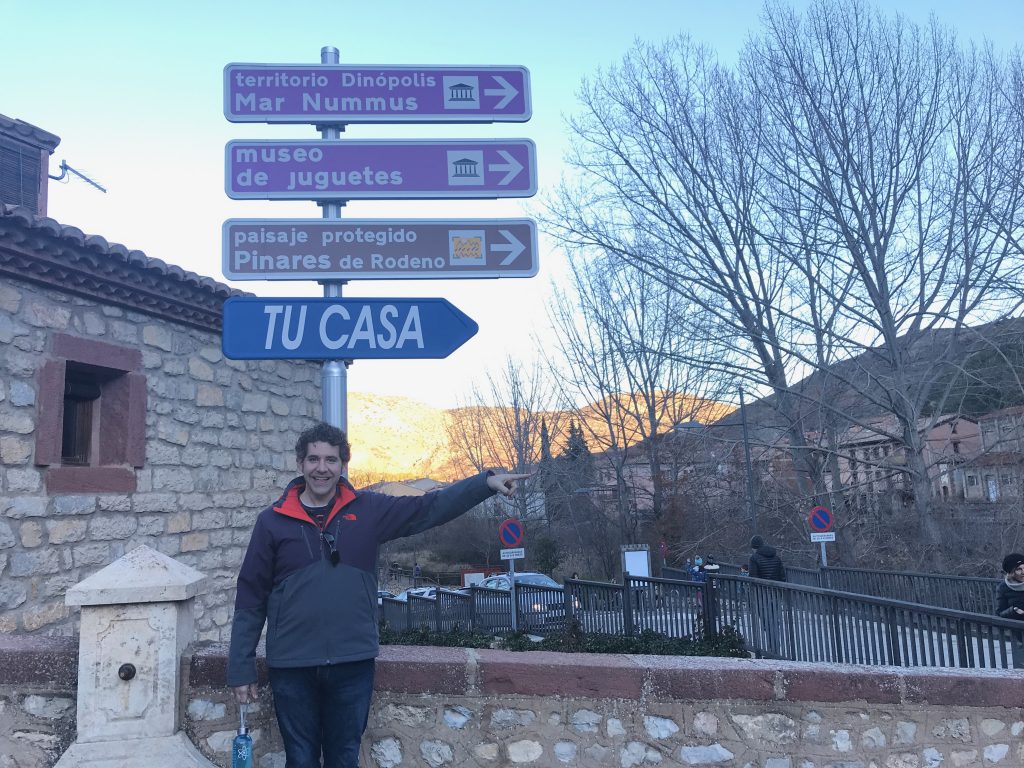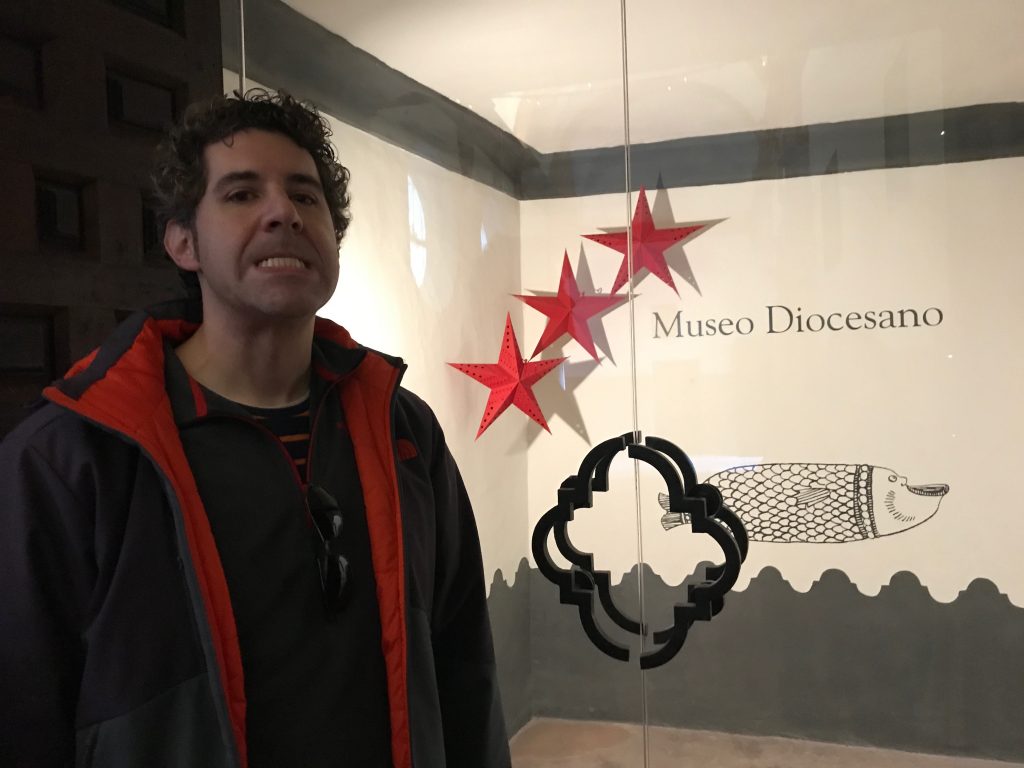 We took advantage of the train to Valencia to eat at our favorite Chinese restaurant, sip horchata, and say "hi" to the bird at our favorite tiki bar.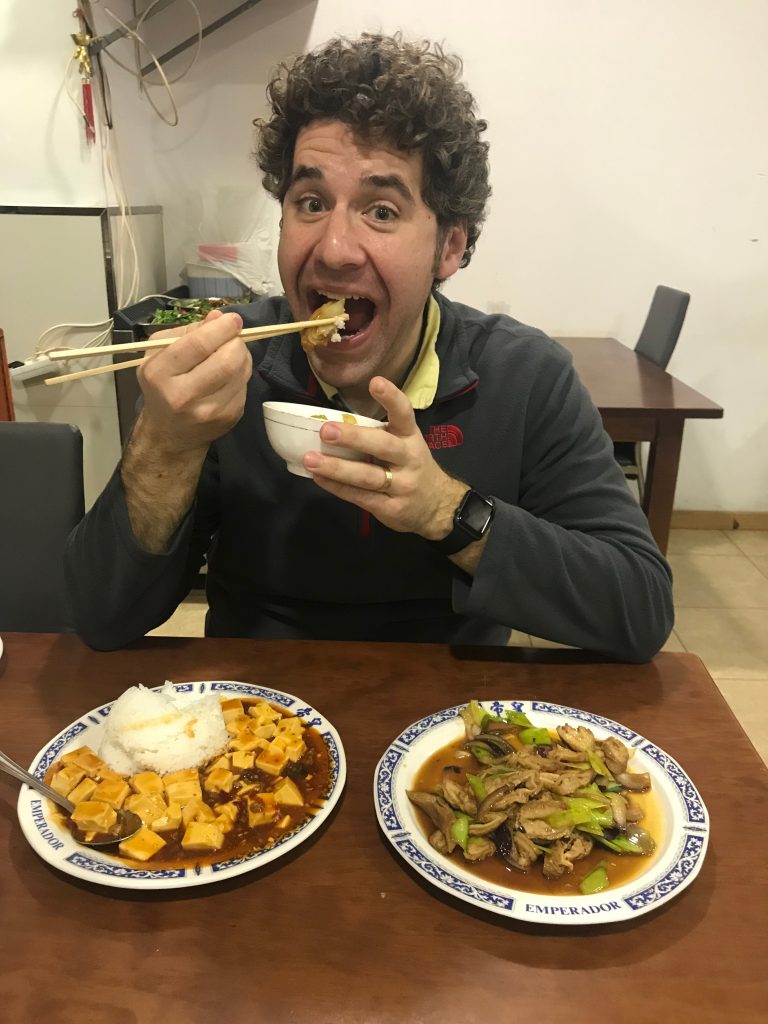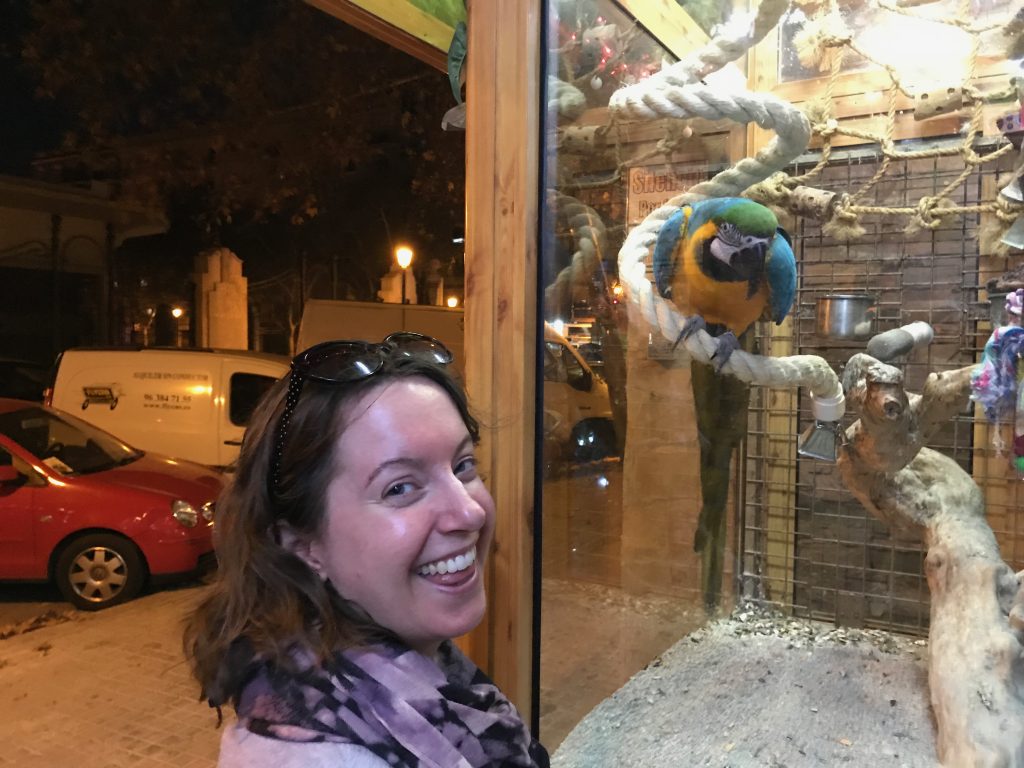 We also went to the silk and ceramic museums.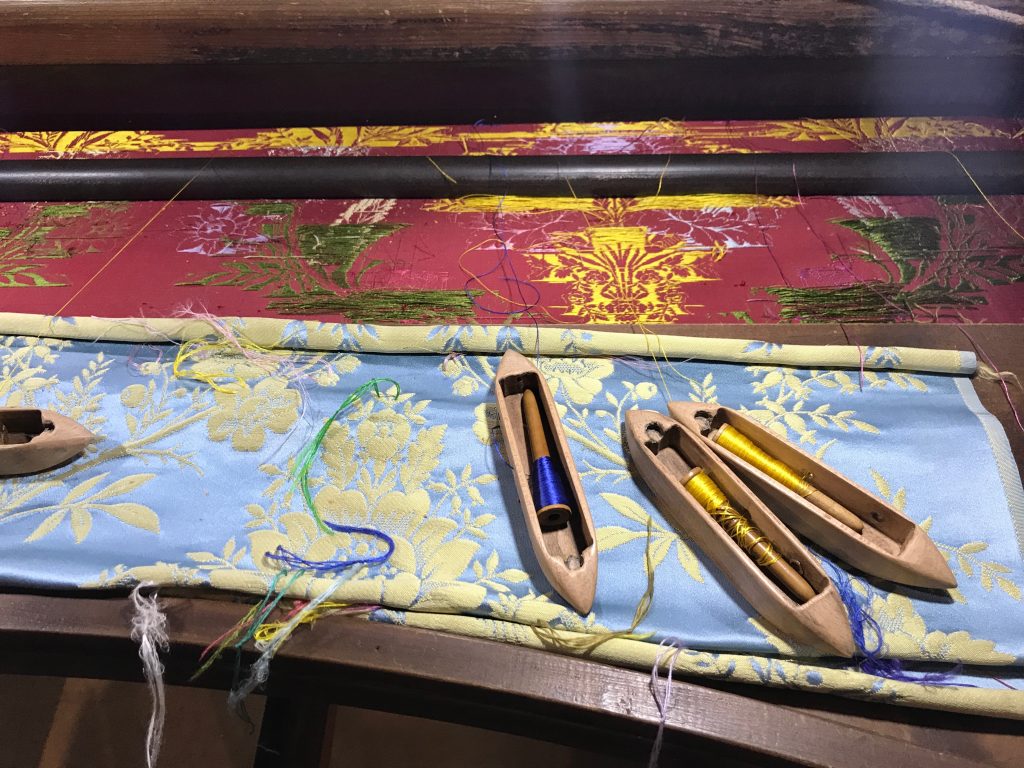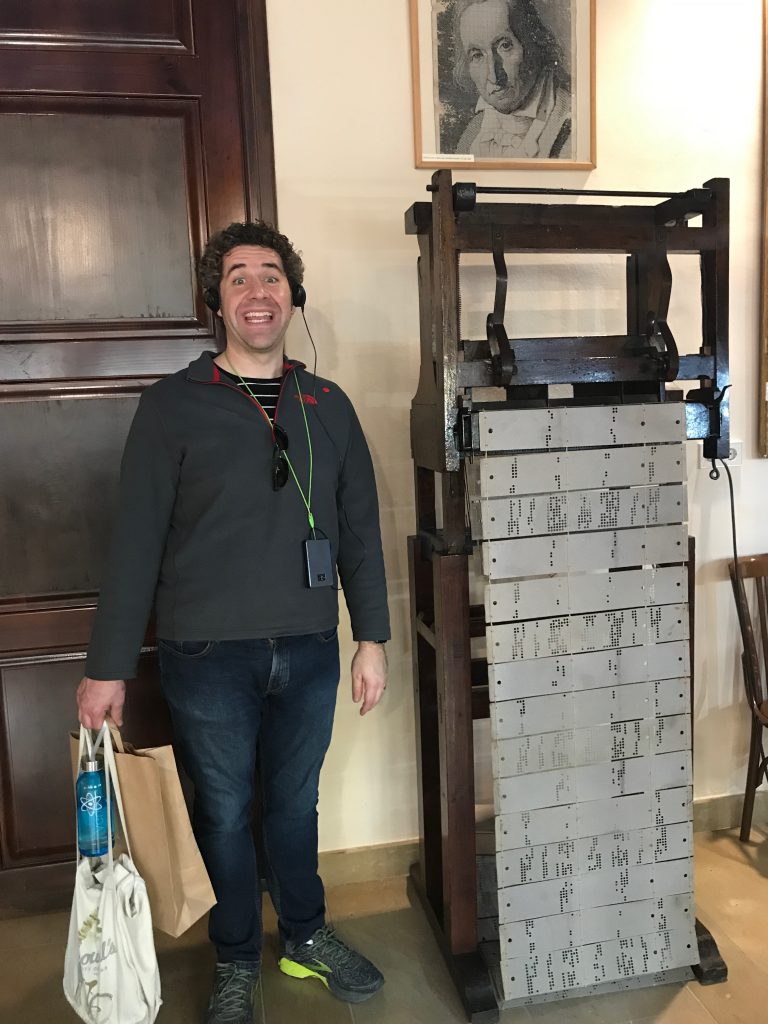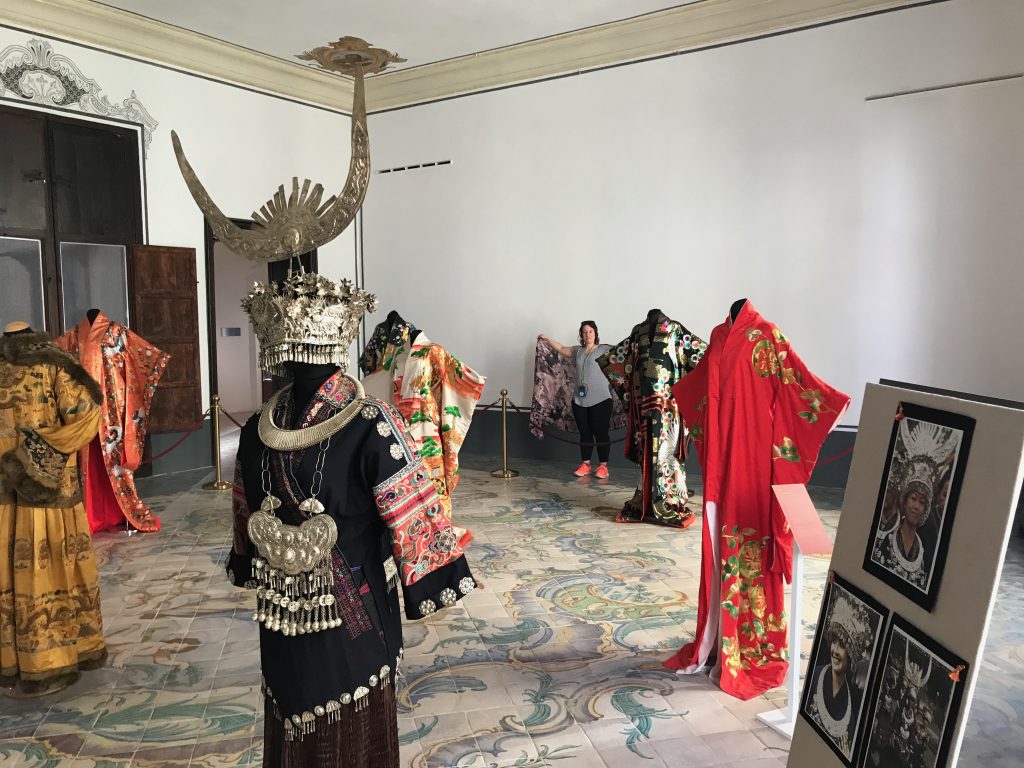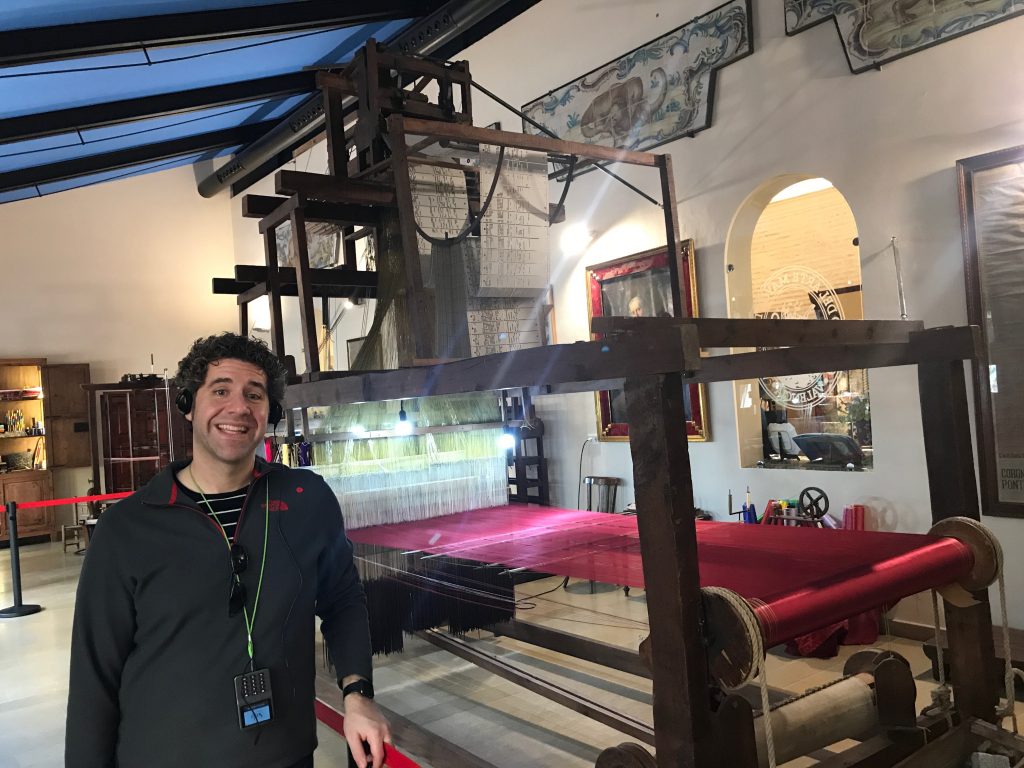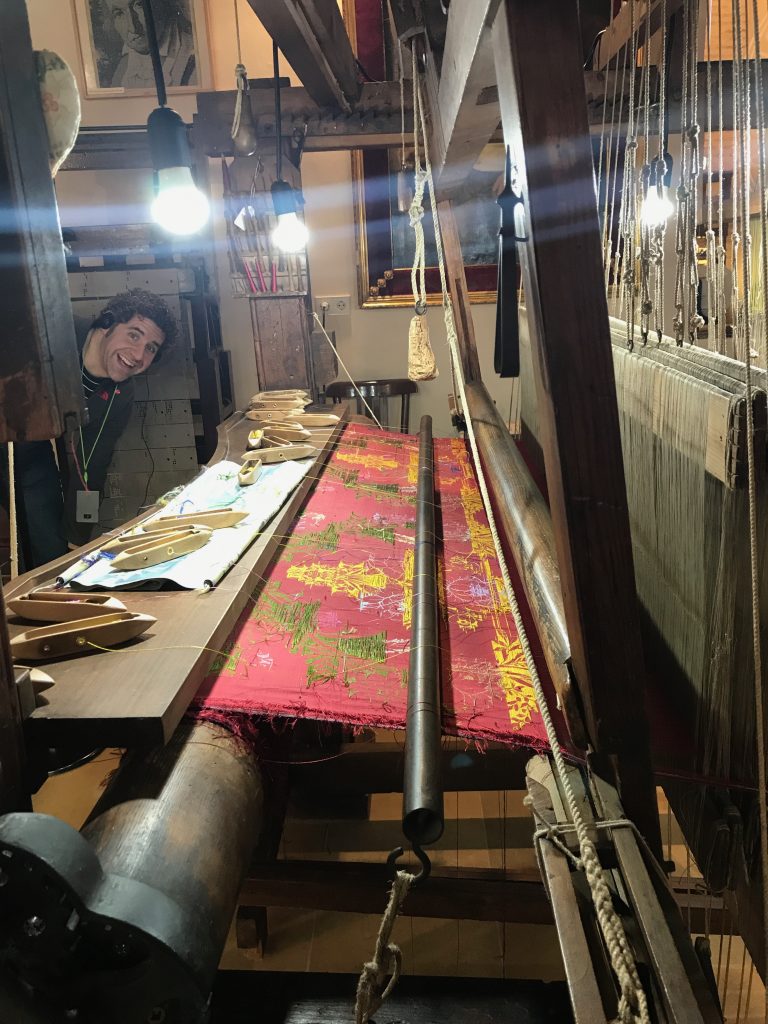 The ceramics museum is in a beautiful old palace.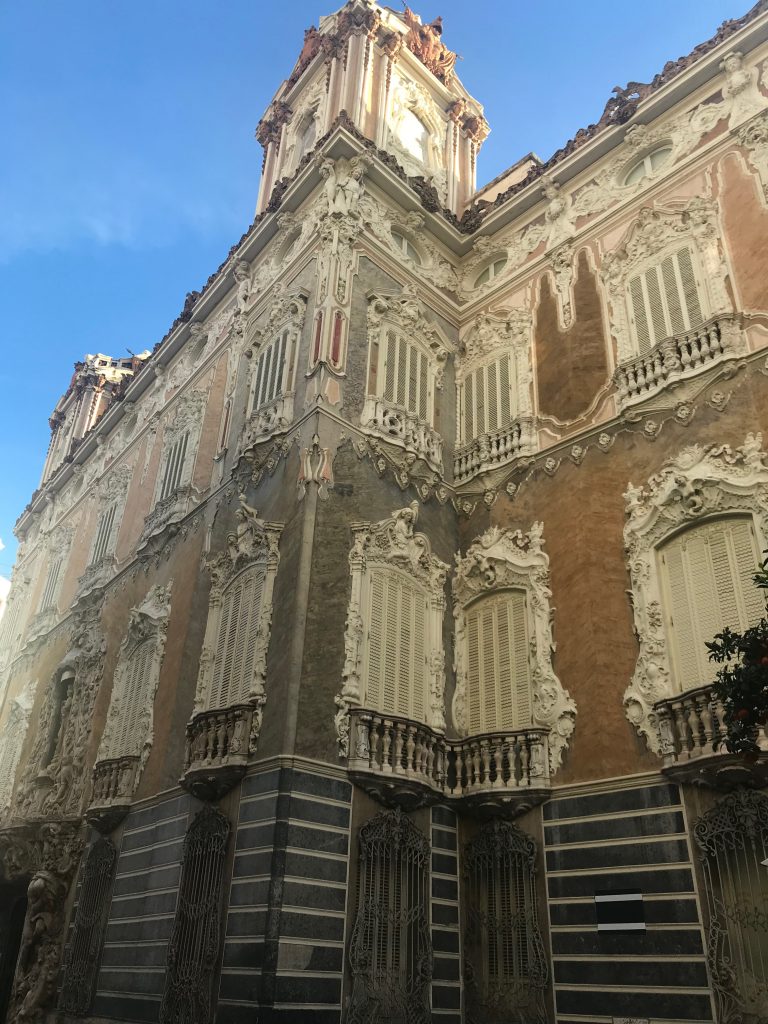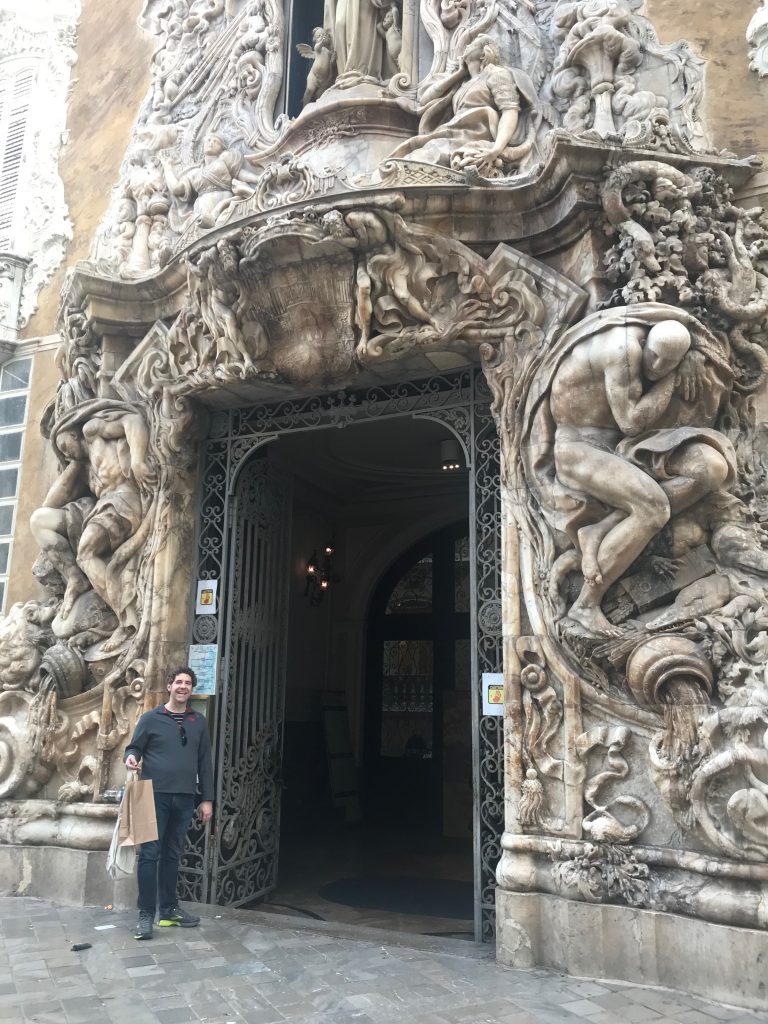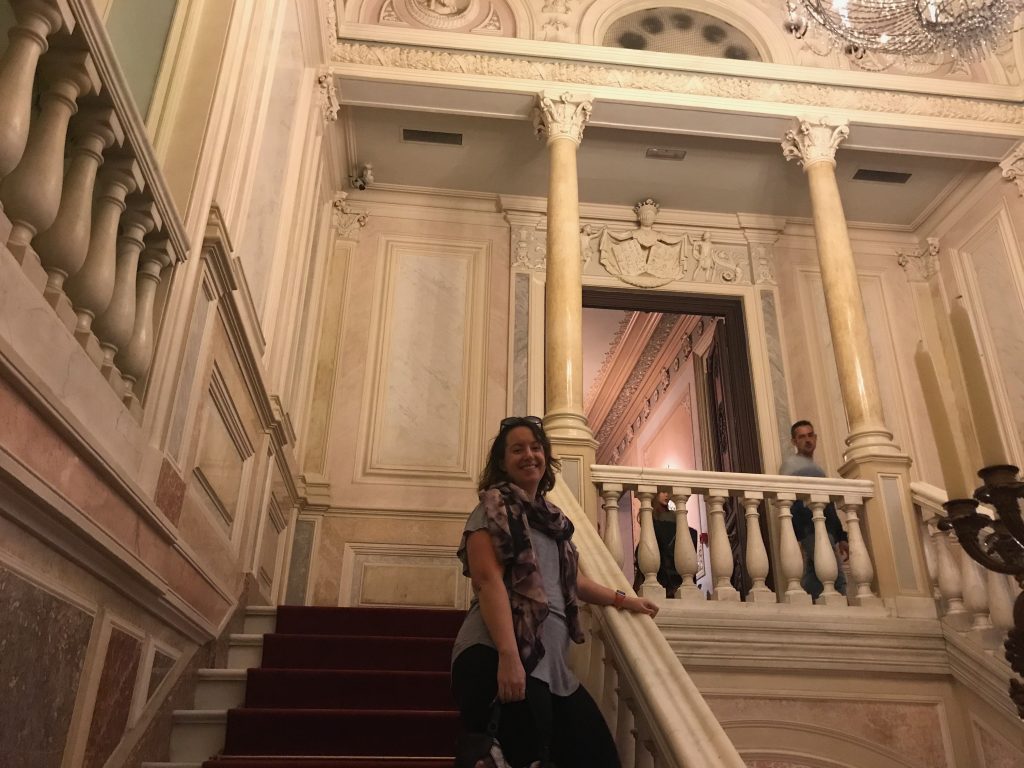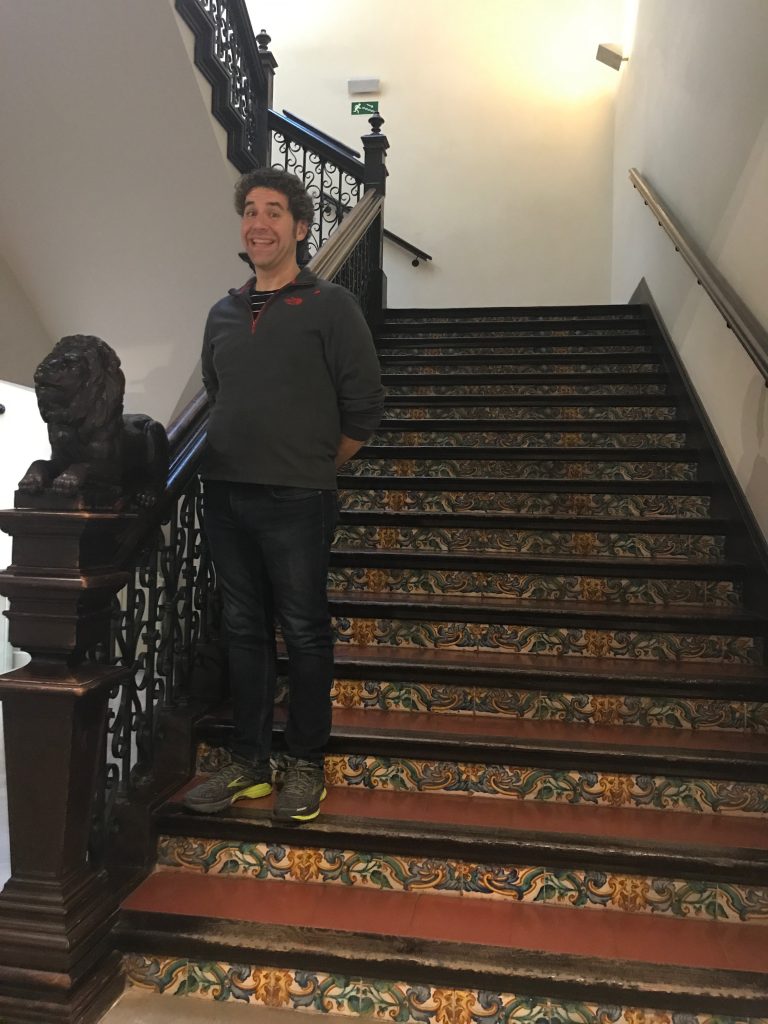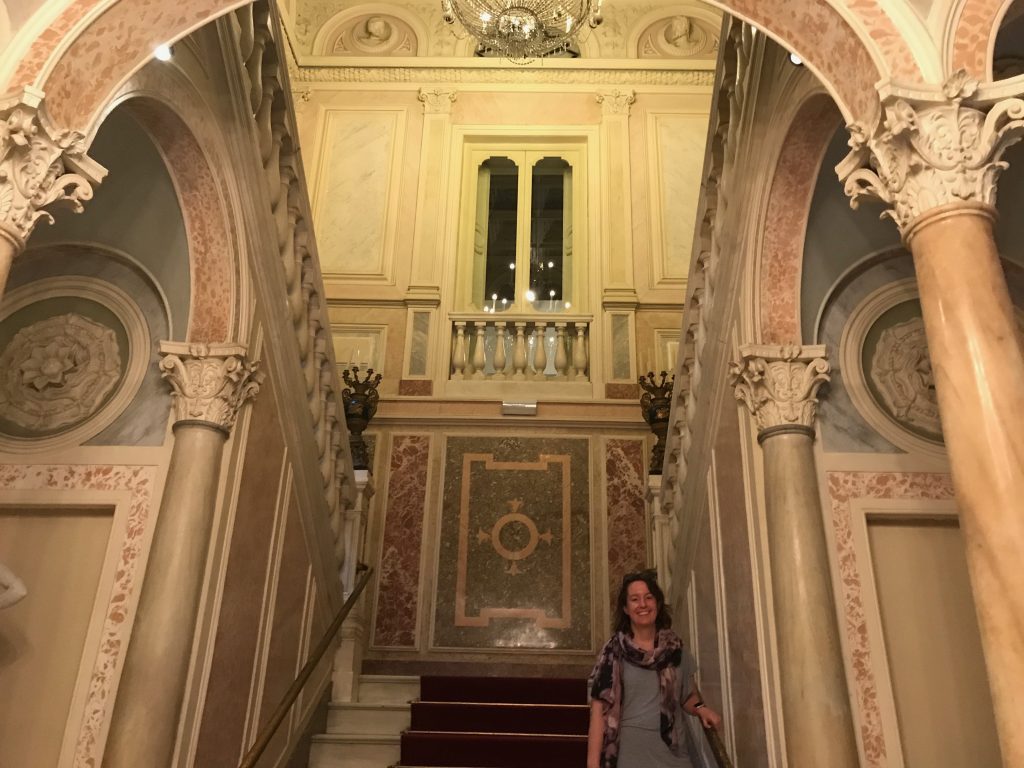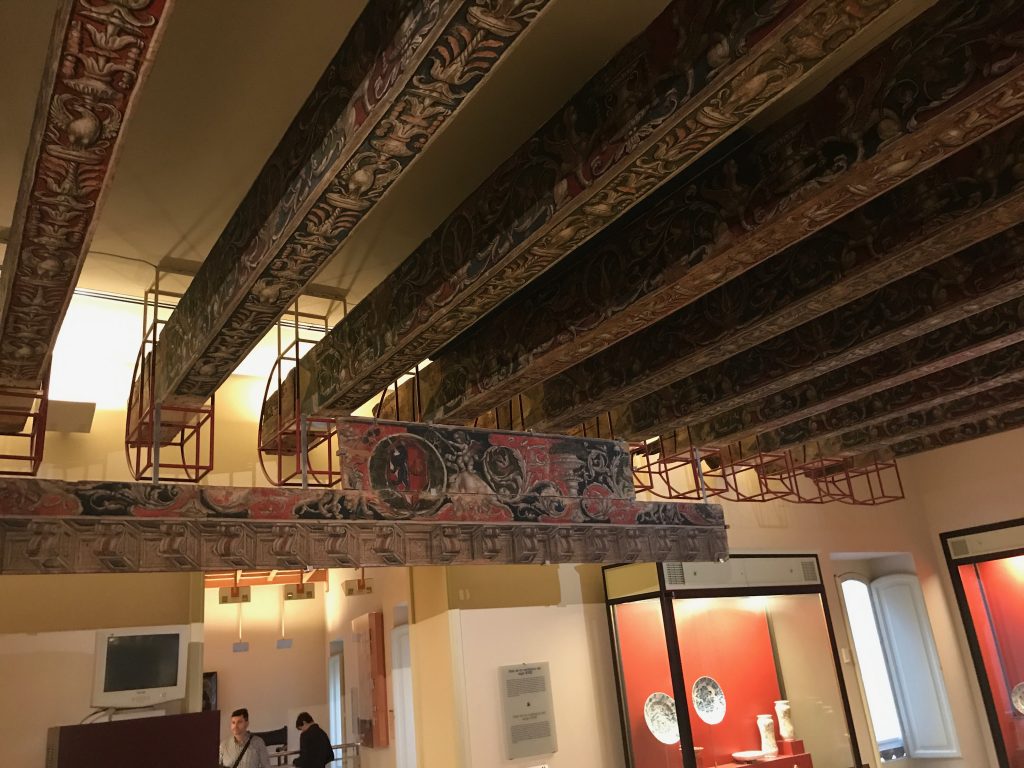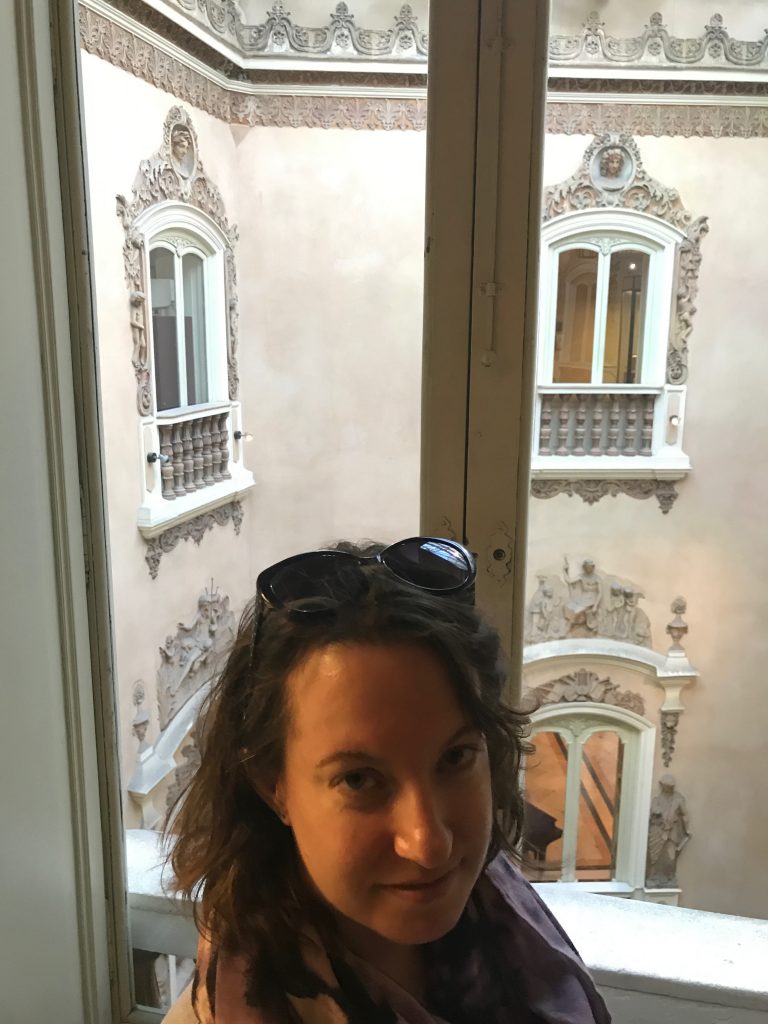 The first display inside is a collection of old carriages.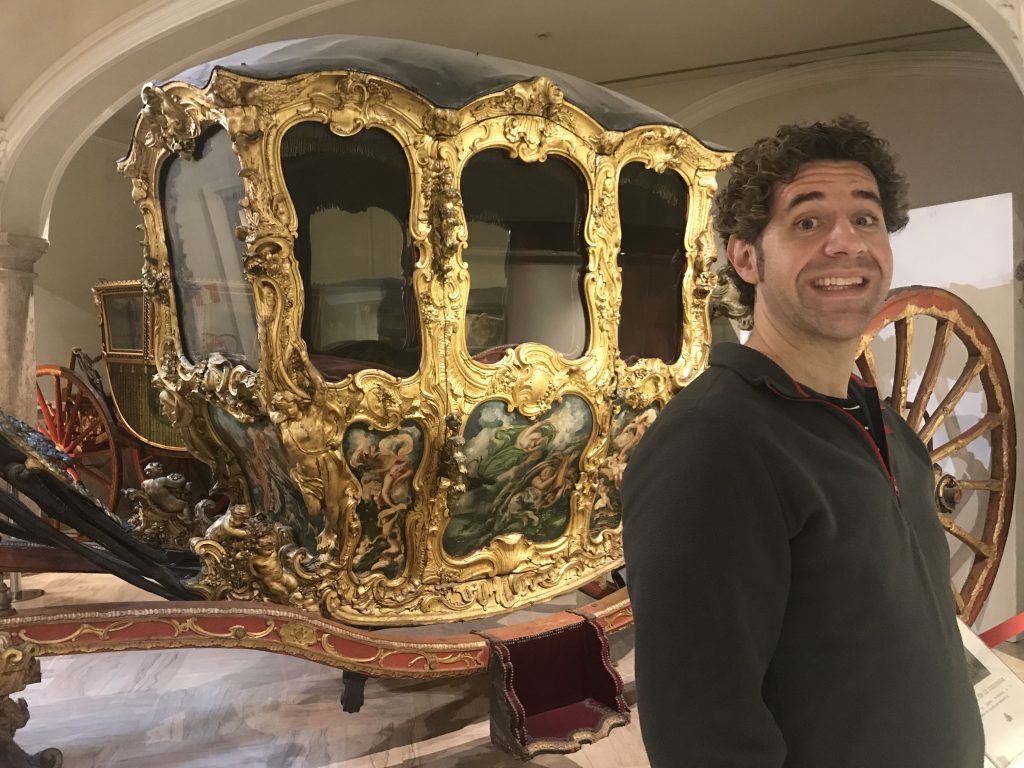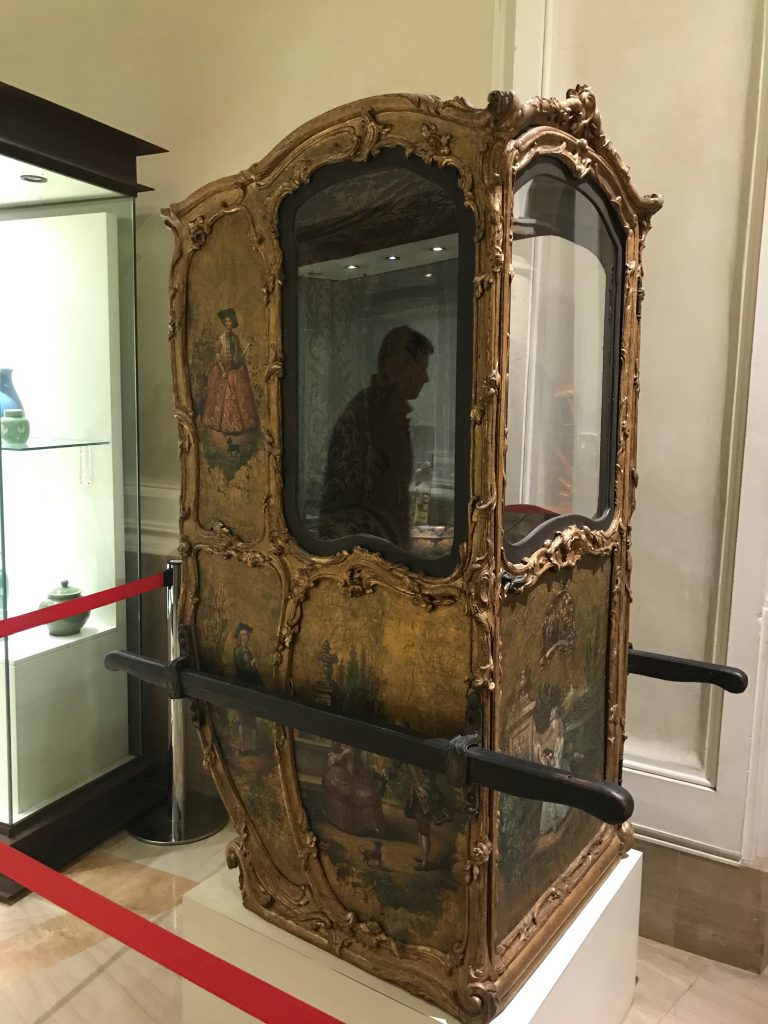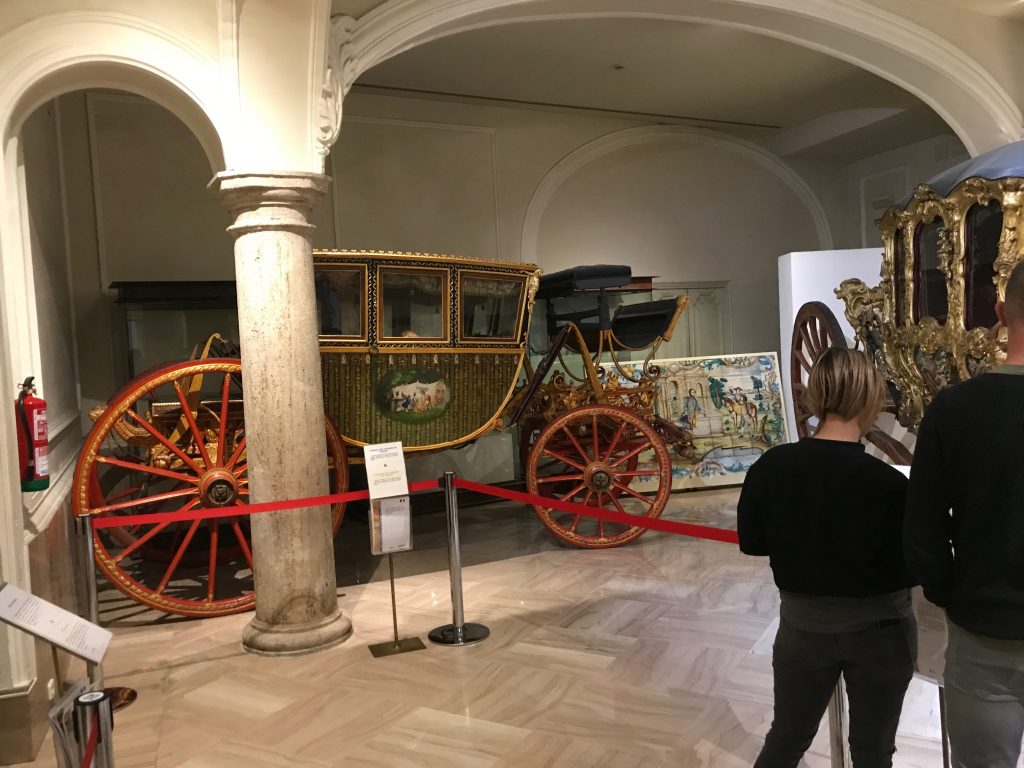 And on to the various ceramics…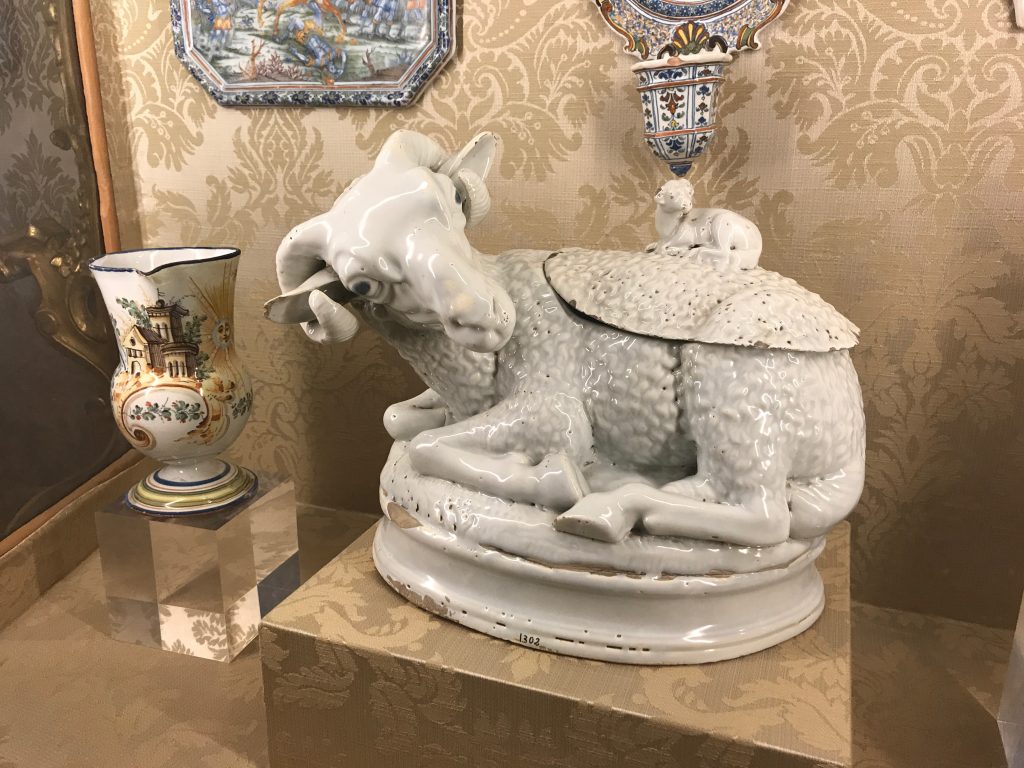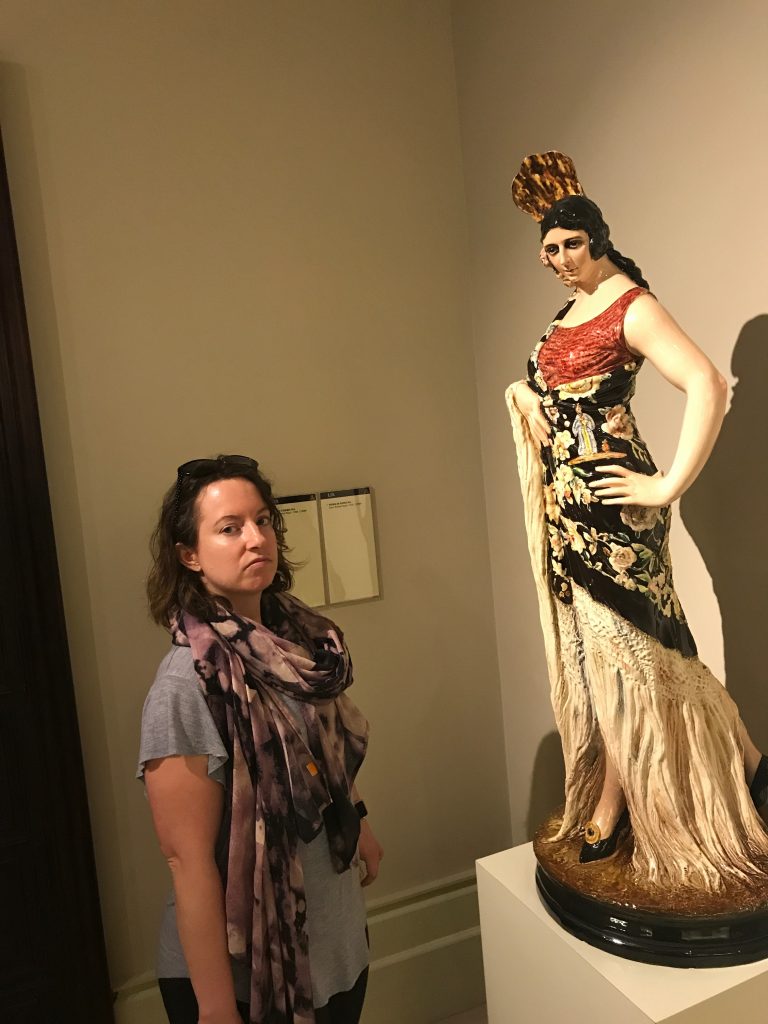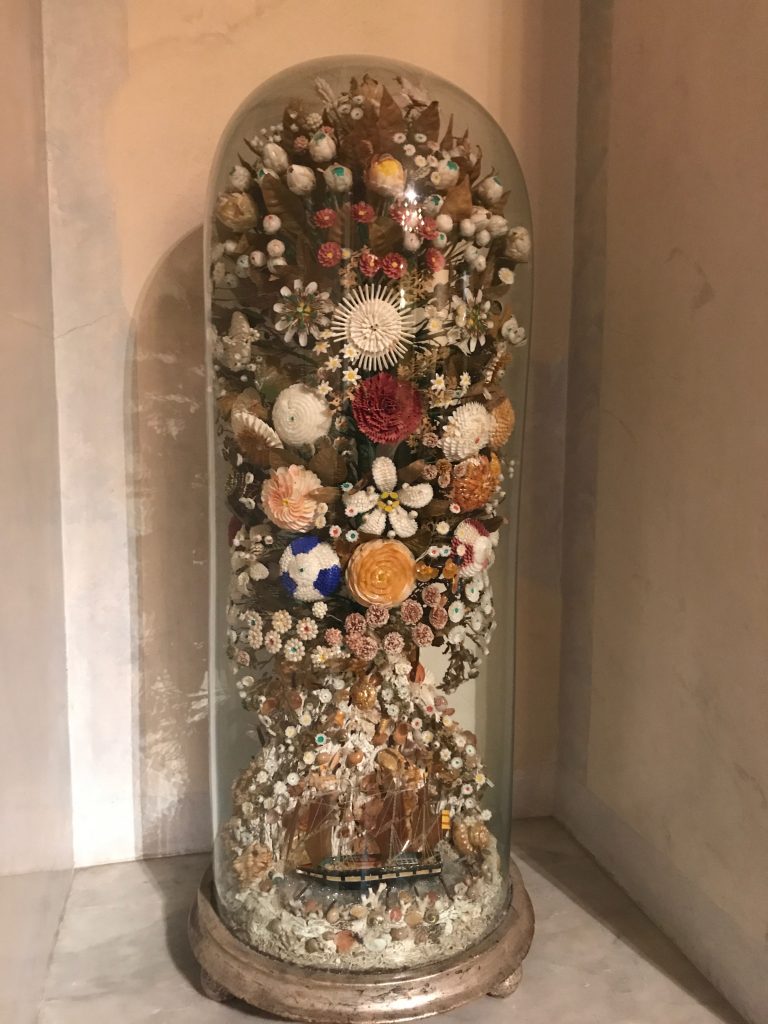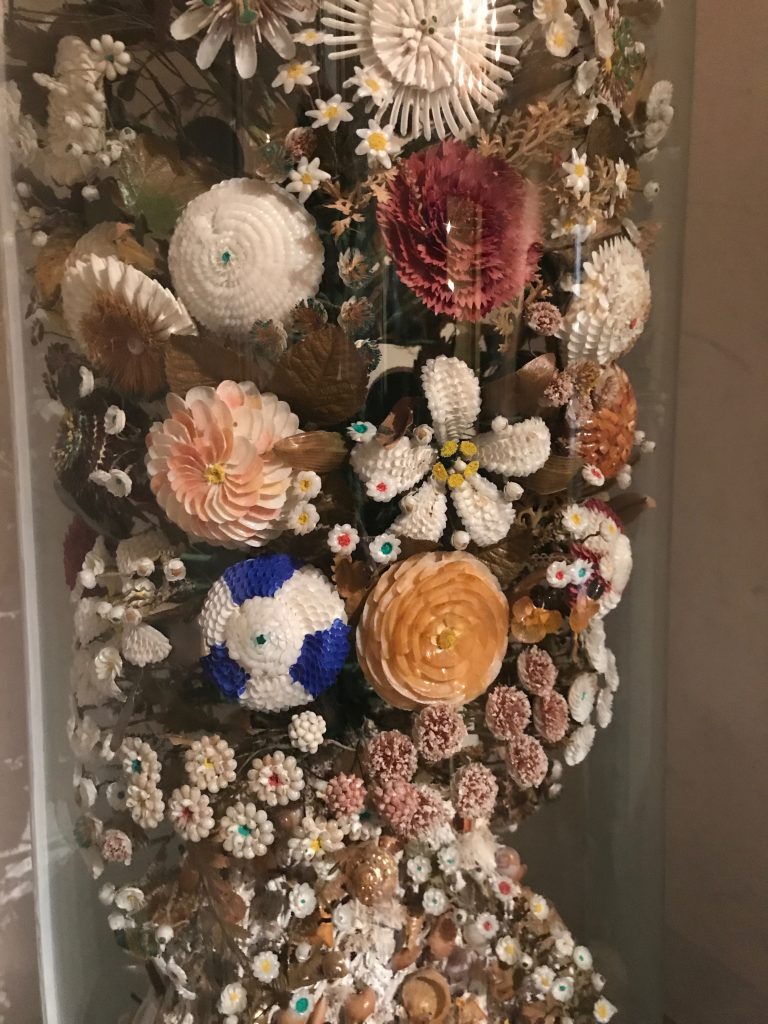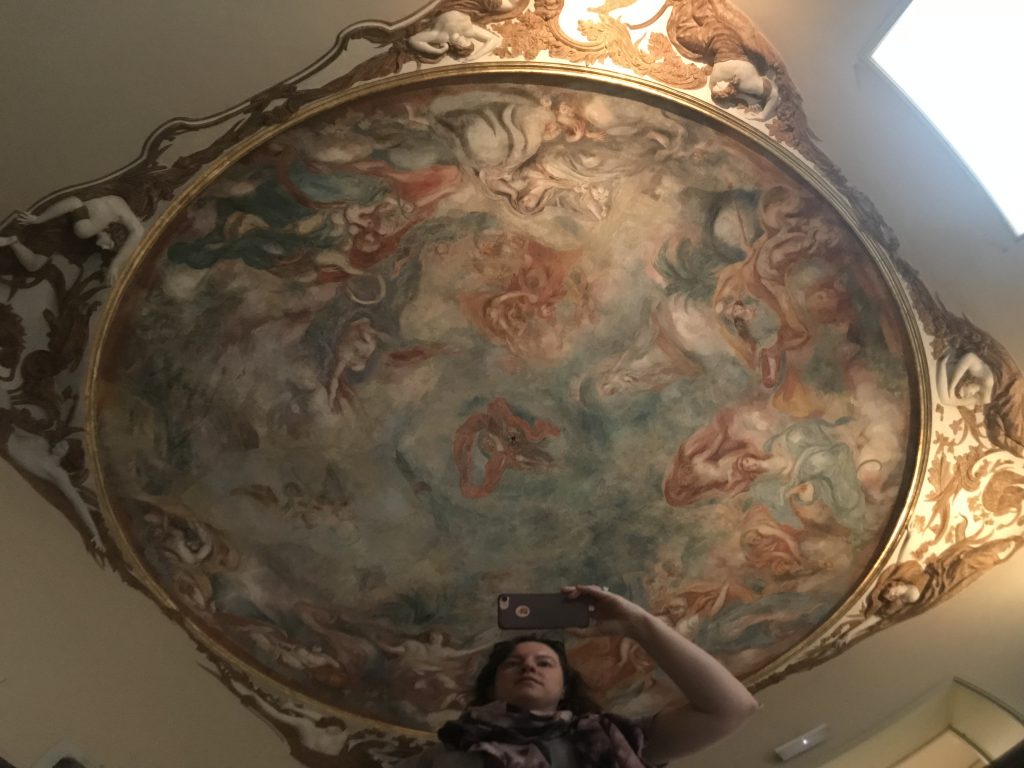 We got a kick out of the old ceramic tiles that say "asegurada," which means insured, clearly with the intent of a possible fire breaking out. It is still super common to see this above the entrance of old residential buildings all over Spain.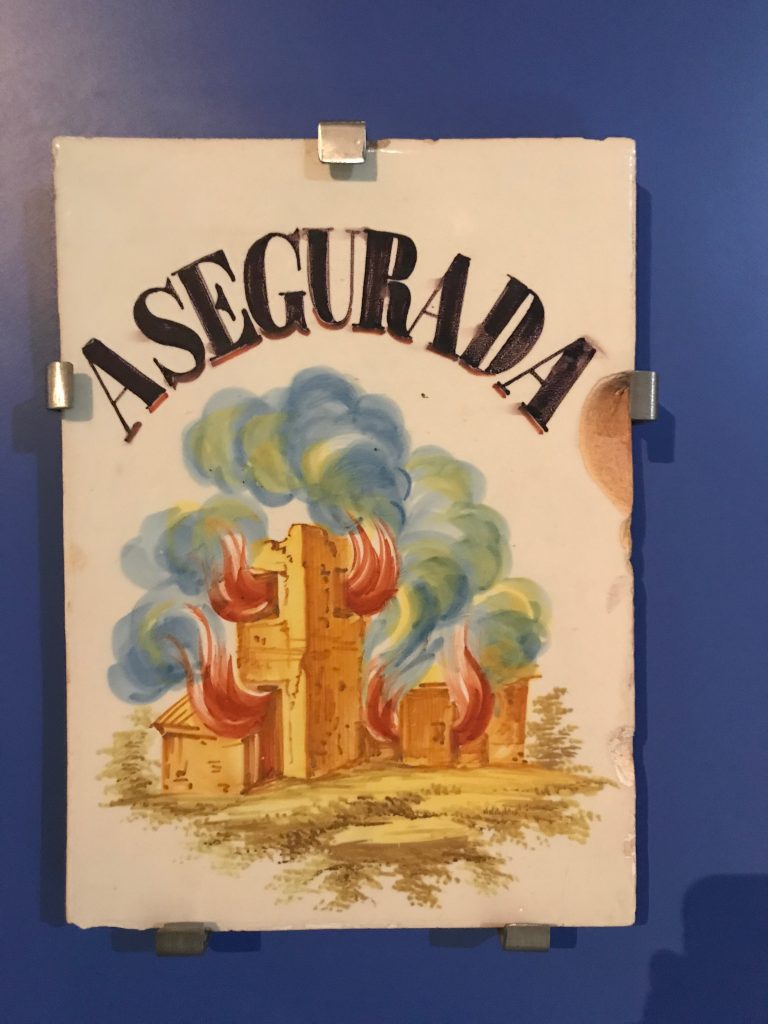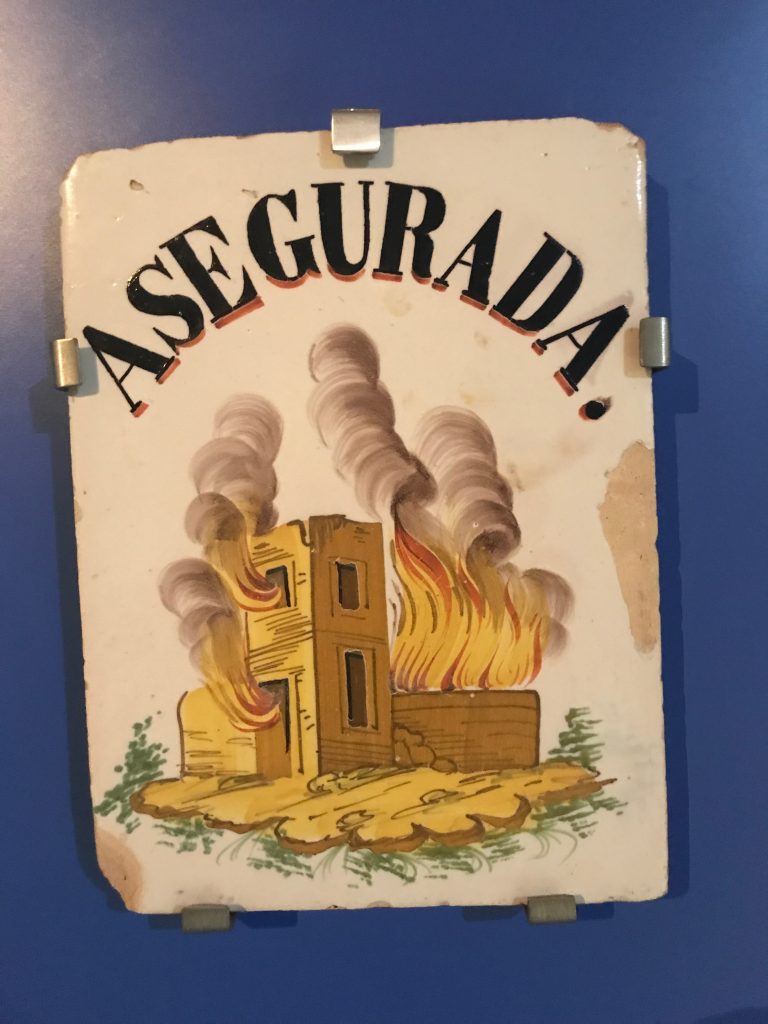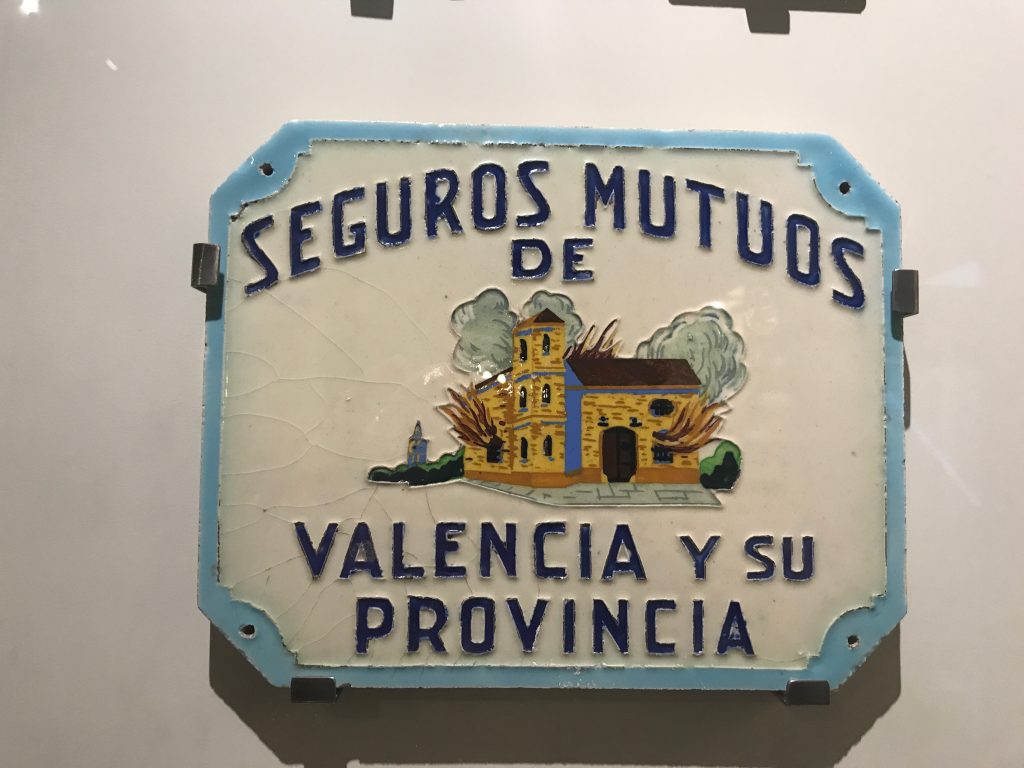 Hey, it's Doer's family!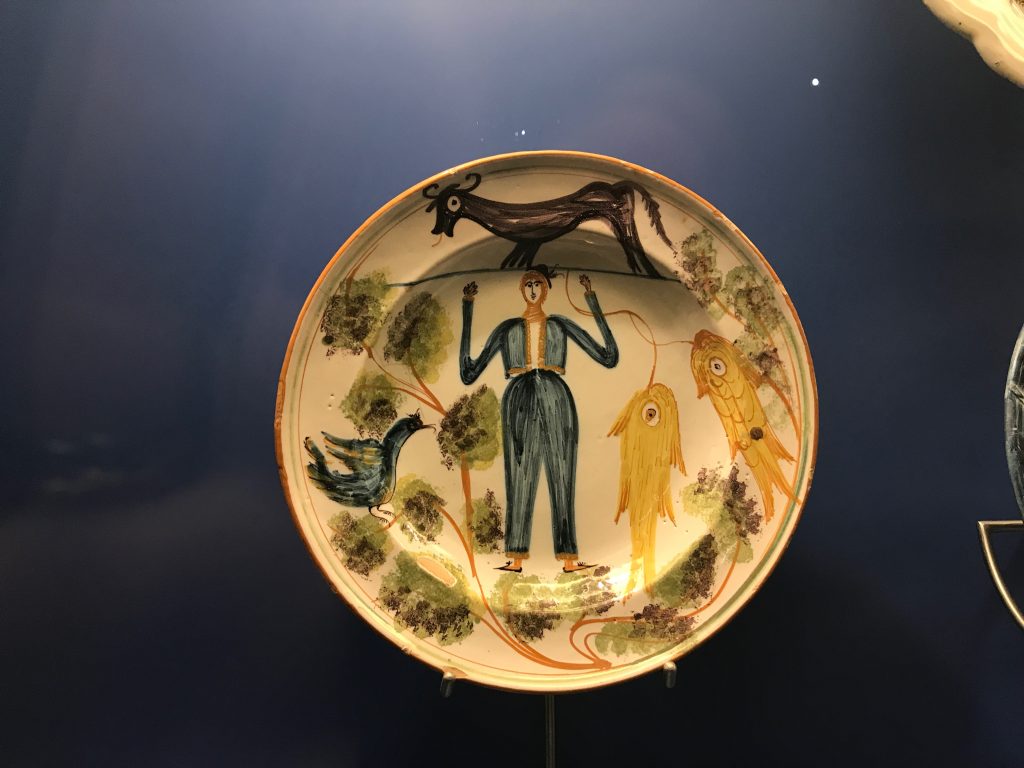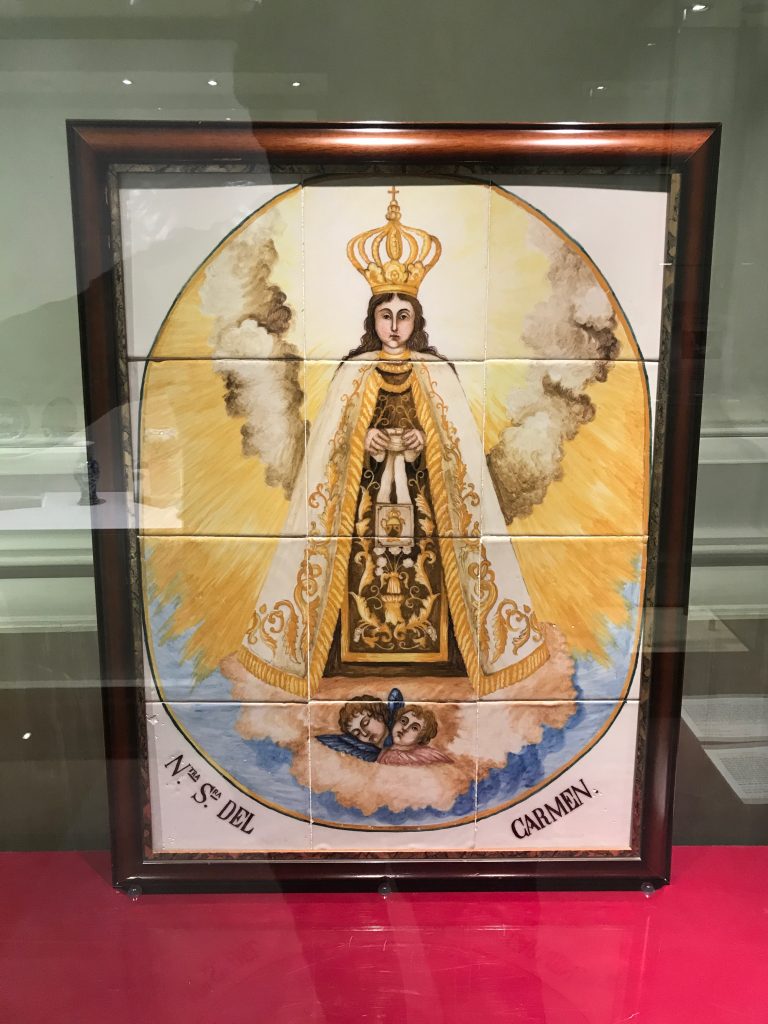 Plus a few other characters among the collection.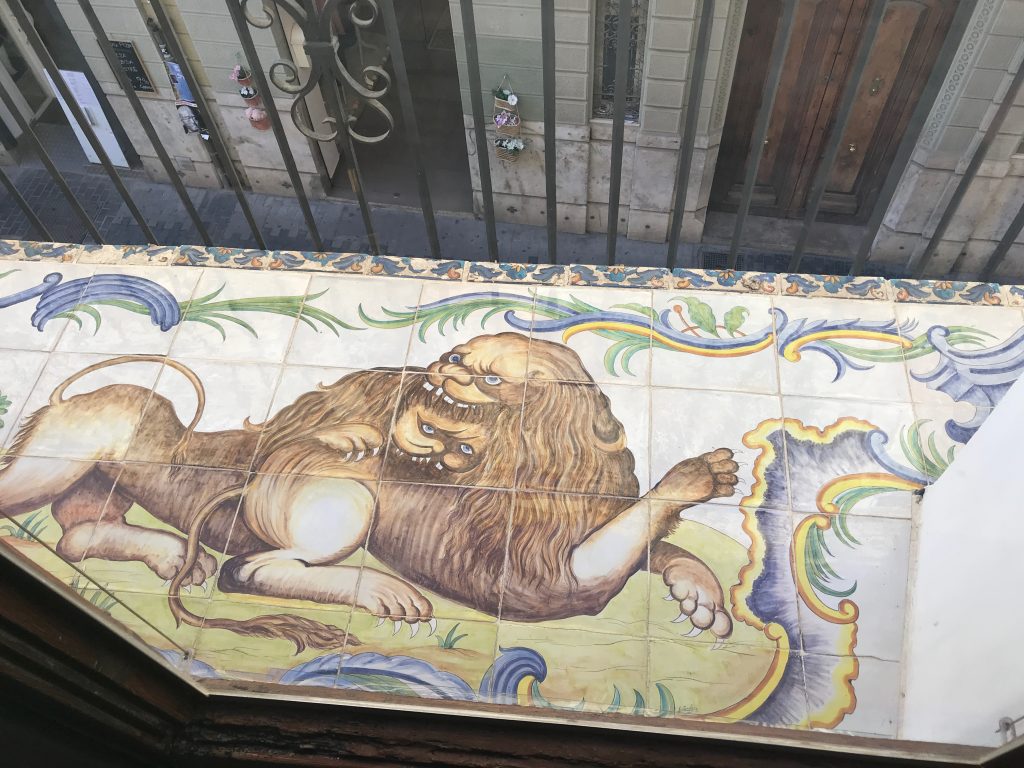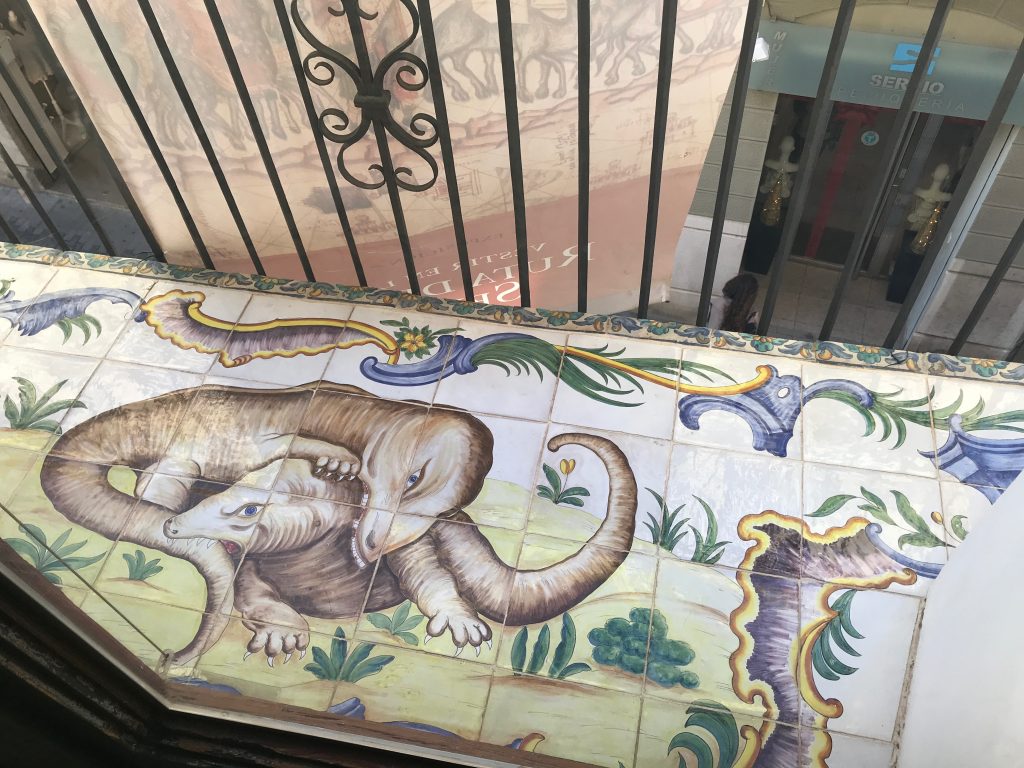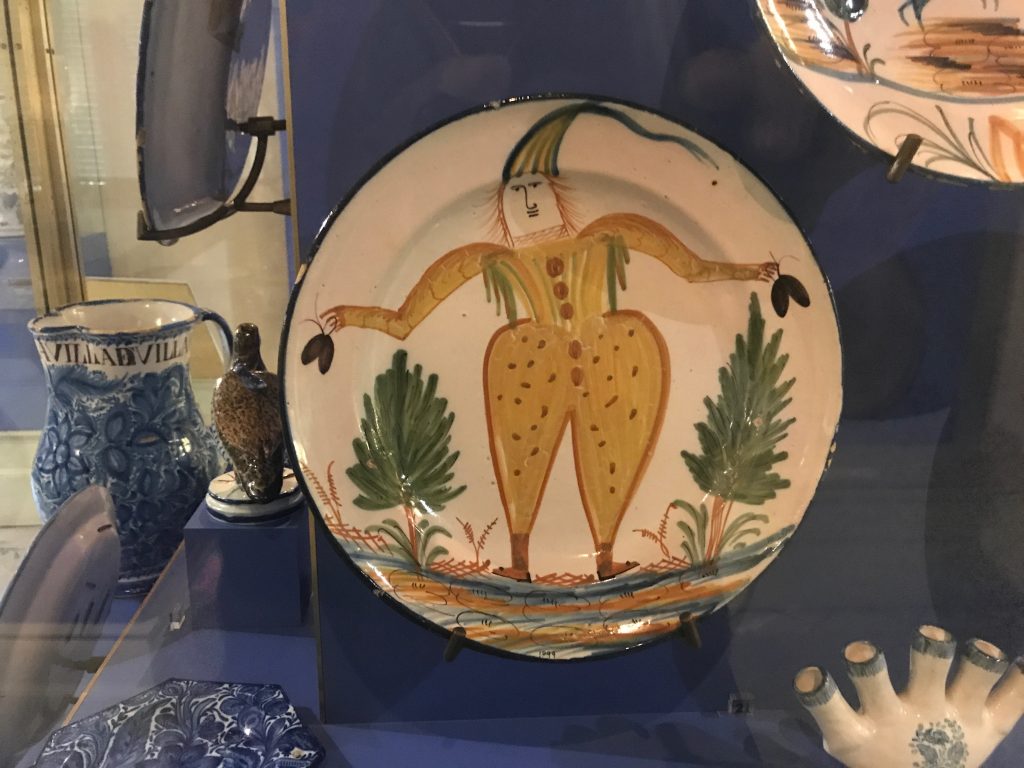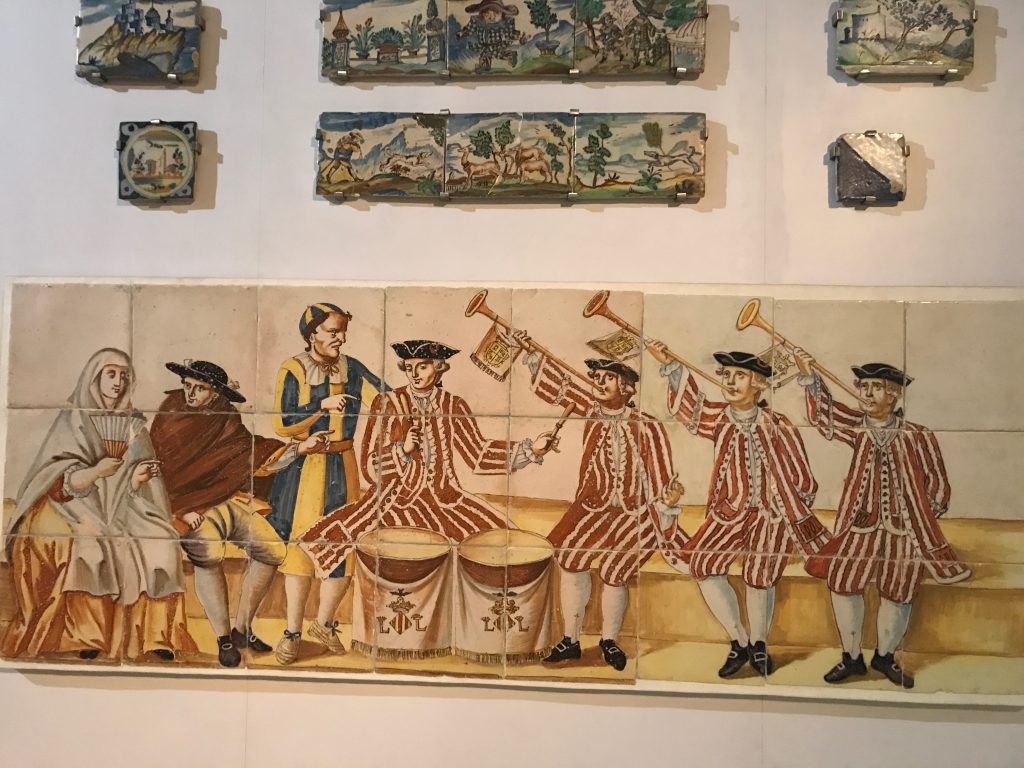 We went to Valencia's version of a flea market, but sadly it didn't hold a candle to Madrid's Sunday Rastro.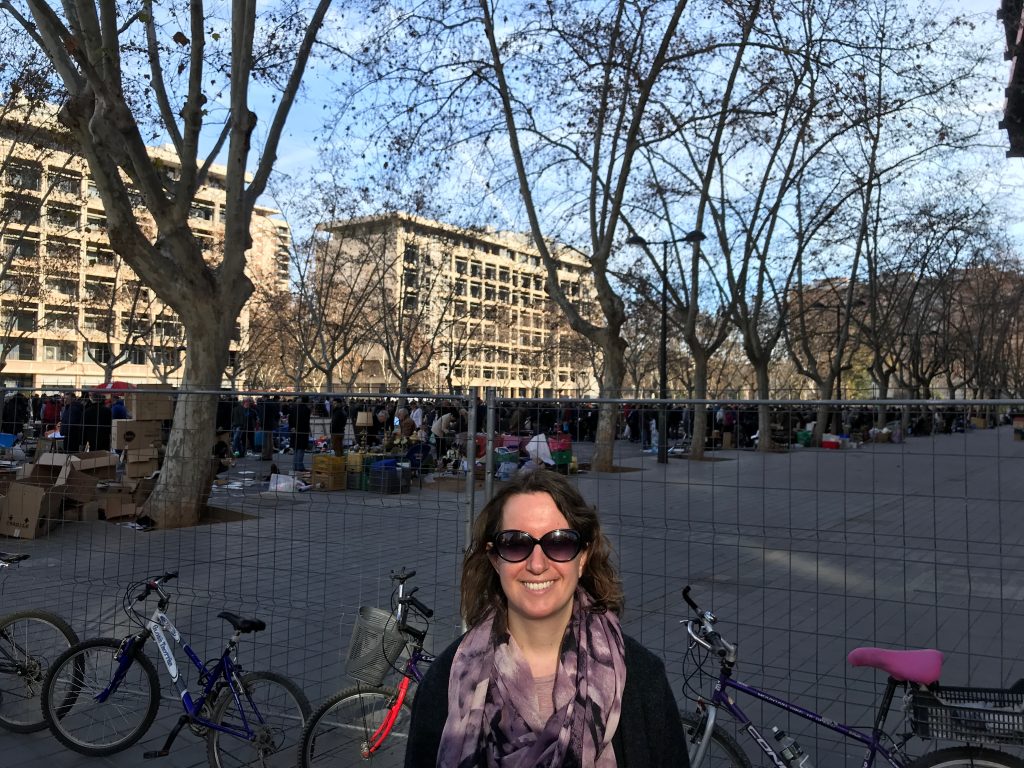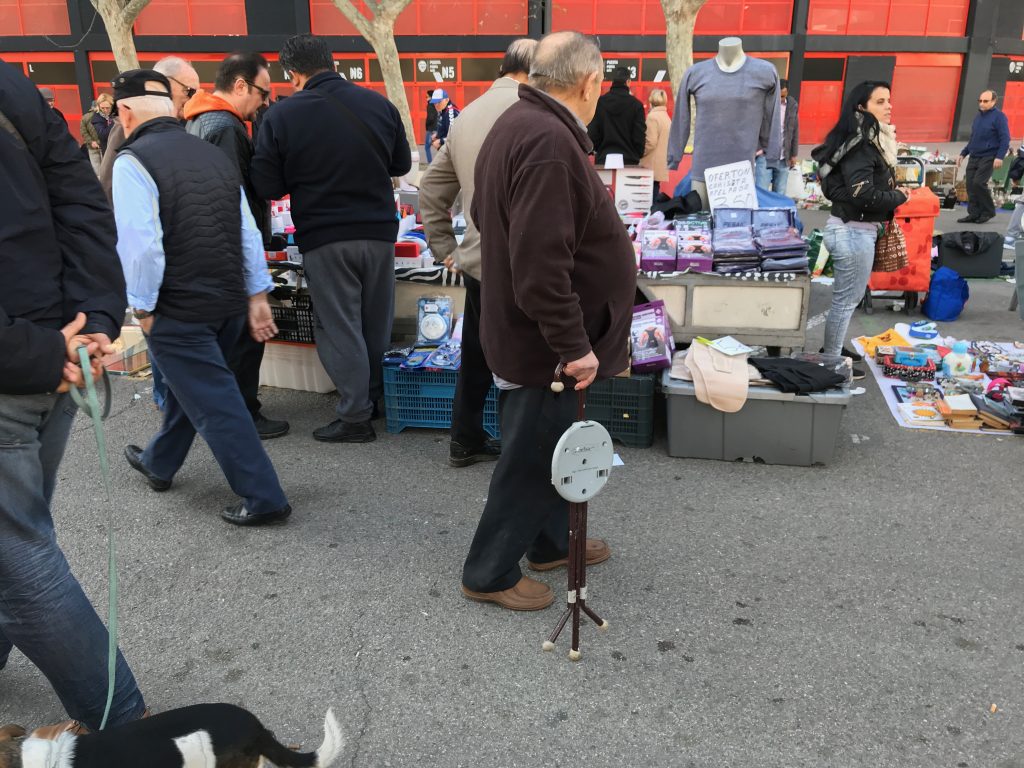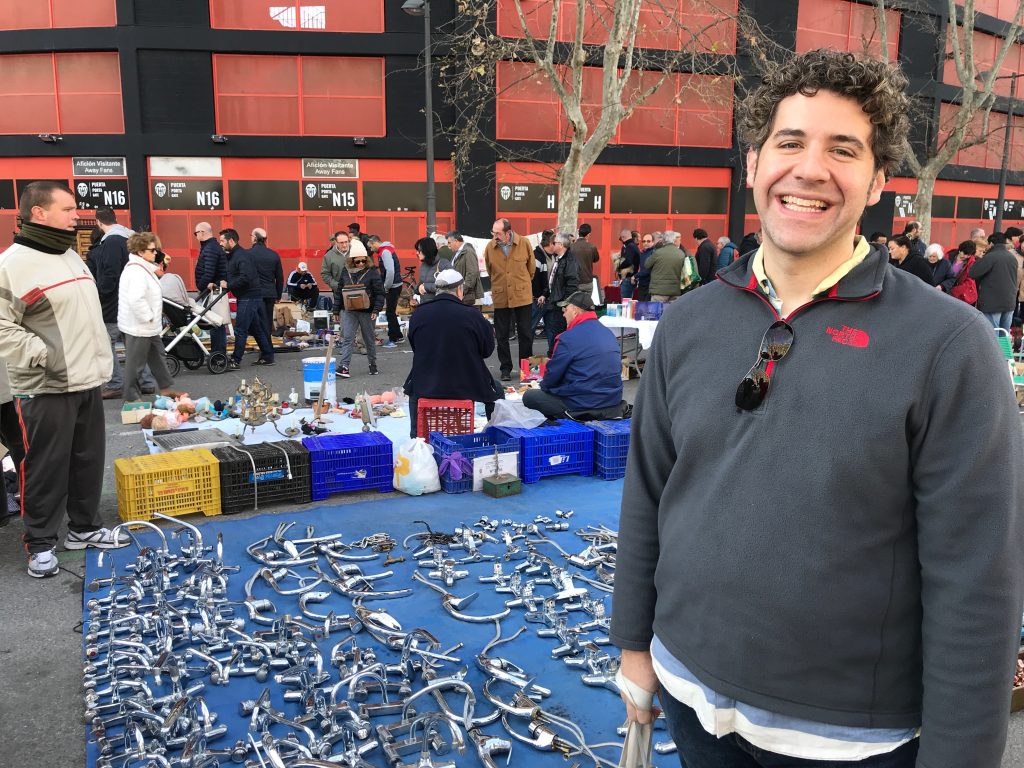 On our way back from Valencia, we came upon a few other fun things.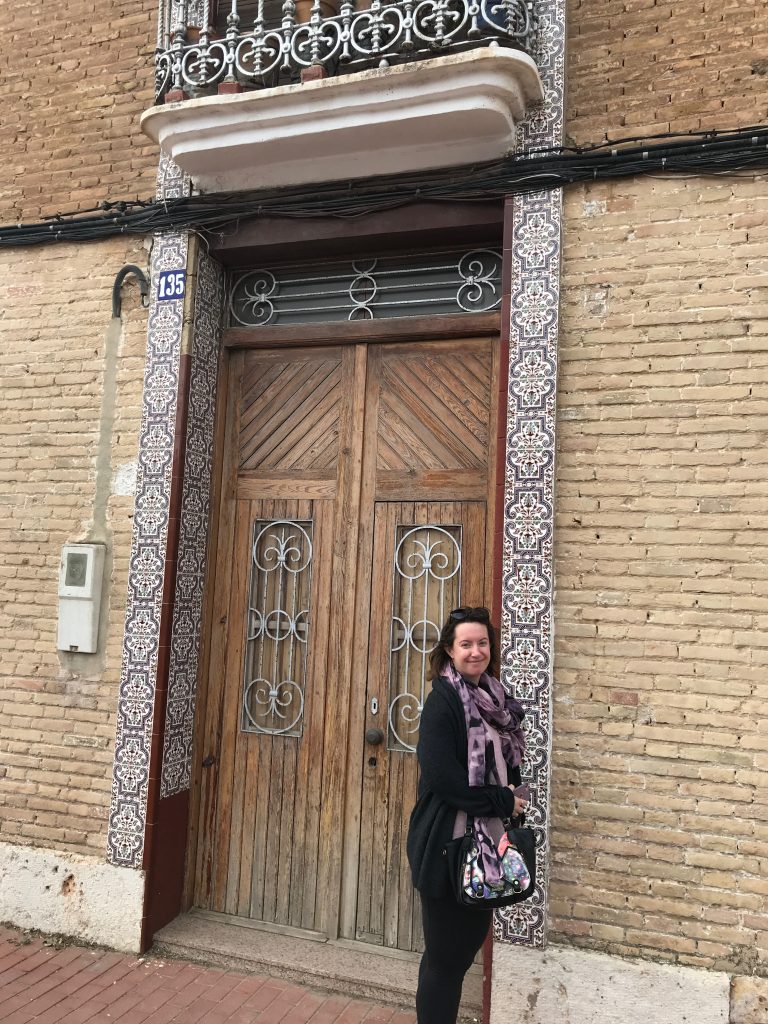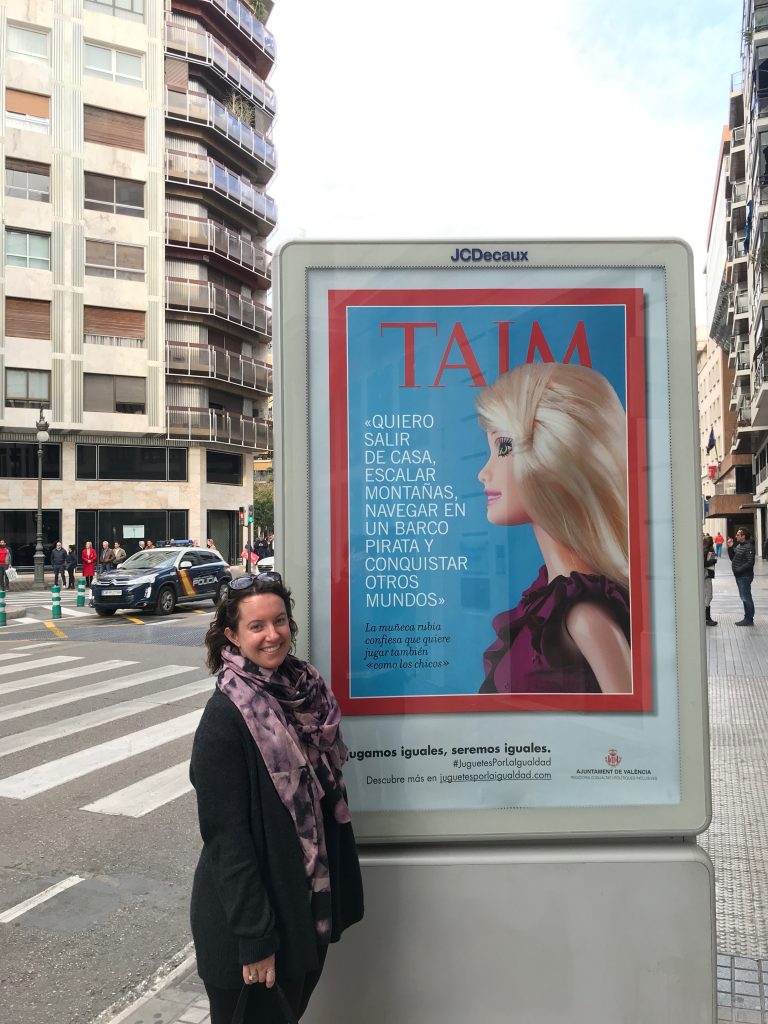 As Christmas isn't really over in Spain until Three Kings' Day, we got to see some elaborate nativity scenes back in Vila-real. The first was at the San Pascual church, the town's patron.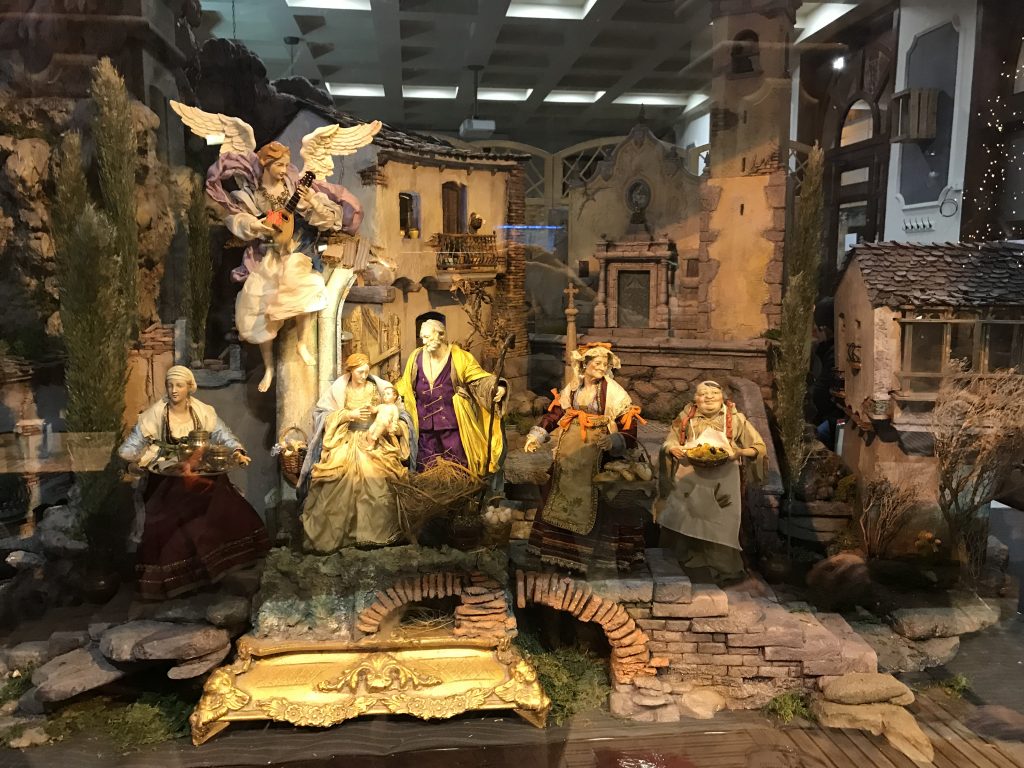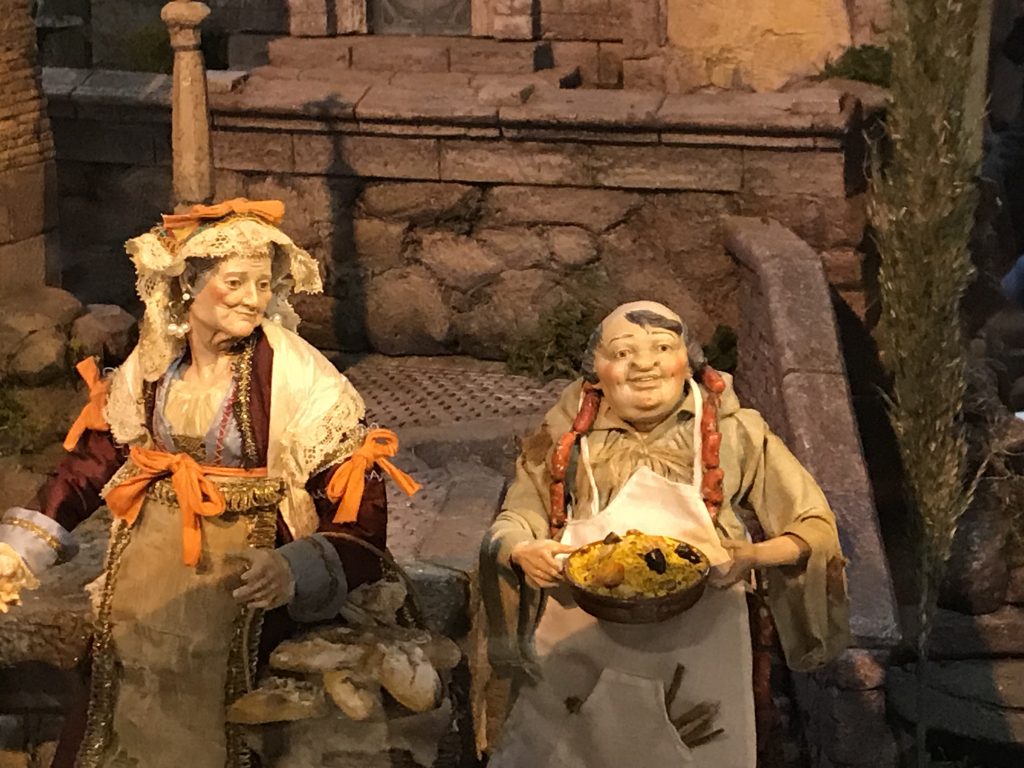 In Valencia's version of the Nativity story, there was paella.The public nativity scenes were nice, but we were especially blown away by the elaborate creation in our friend's brother's apartment.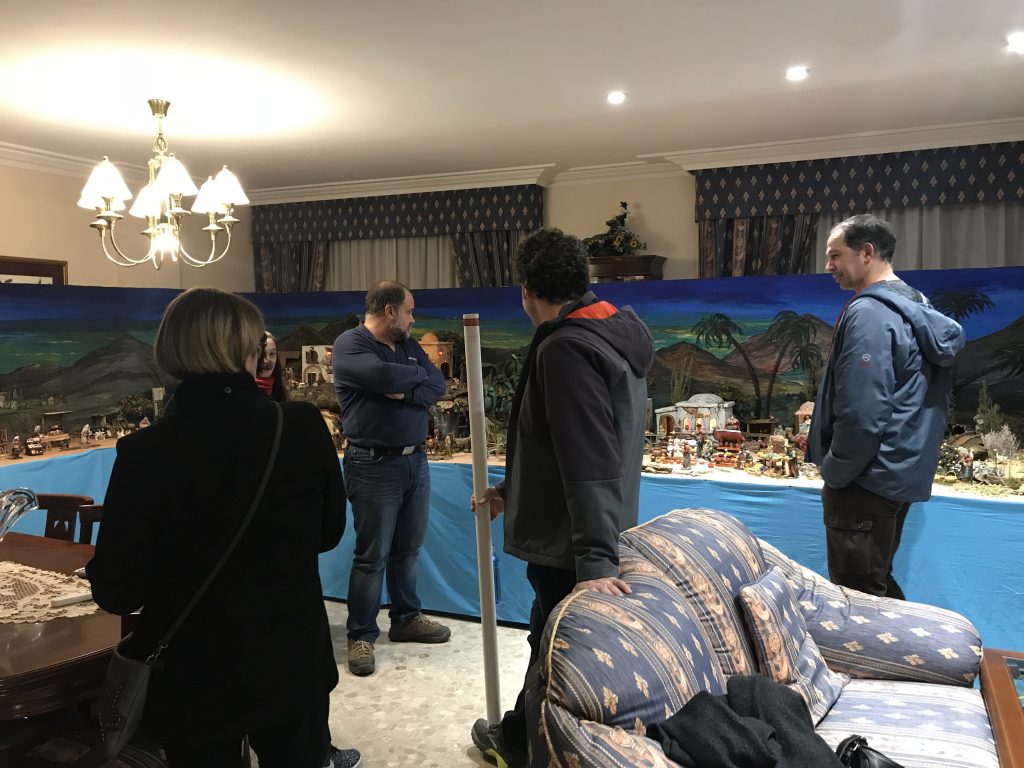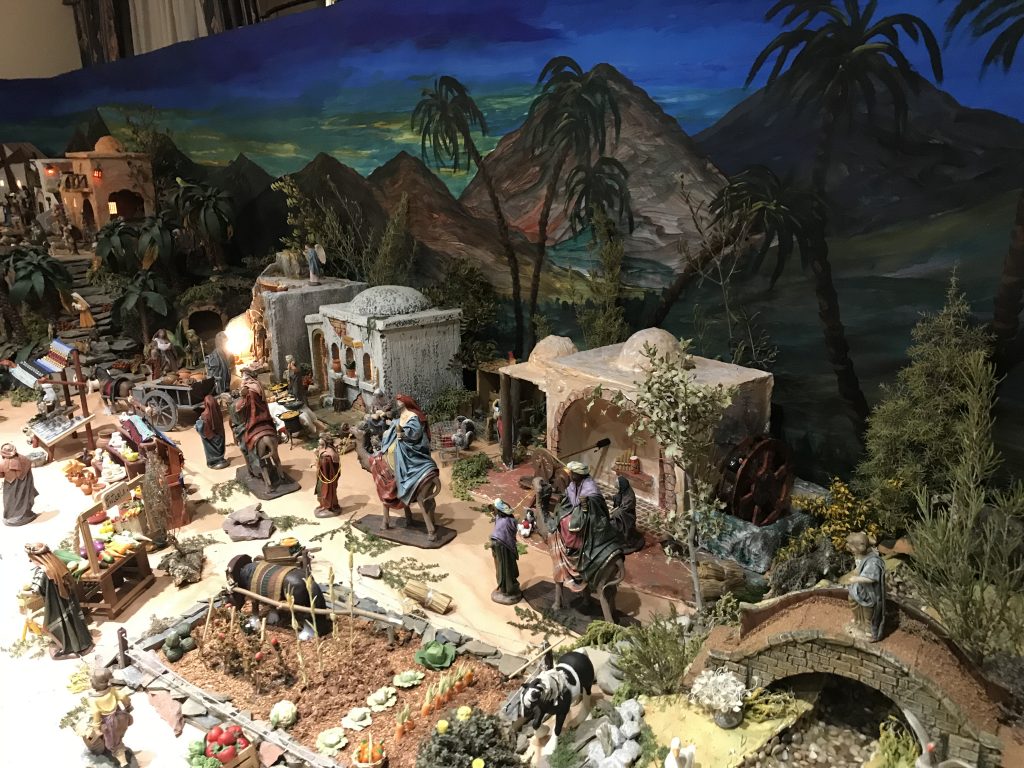 We were in awe of all the hand-crafted details. This represents at least 15 years of collecting, growing by a new piece or two every year. Setup and takedown alone requires days each year.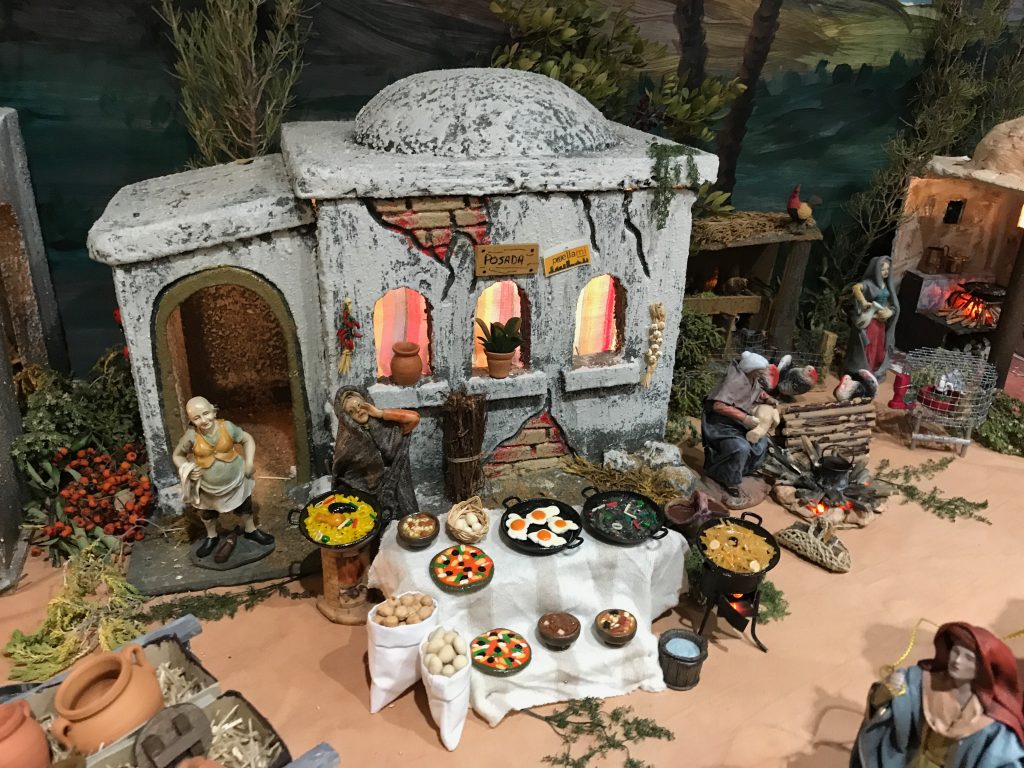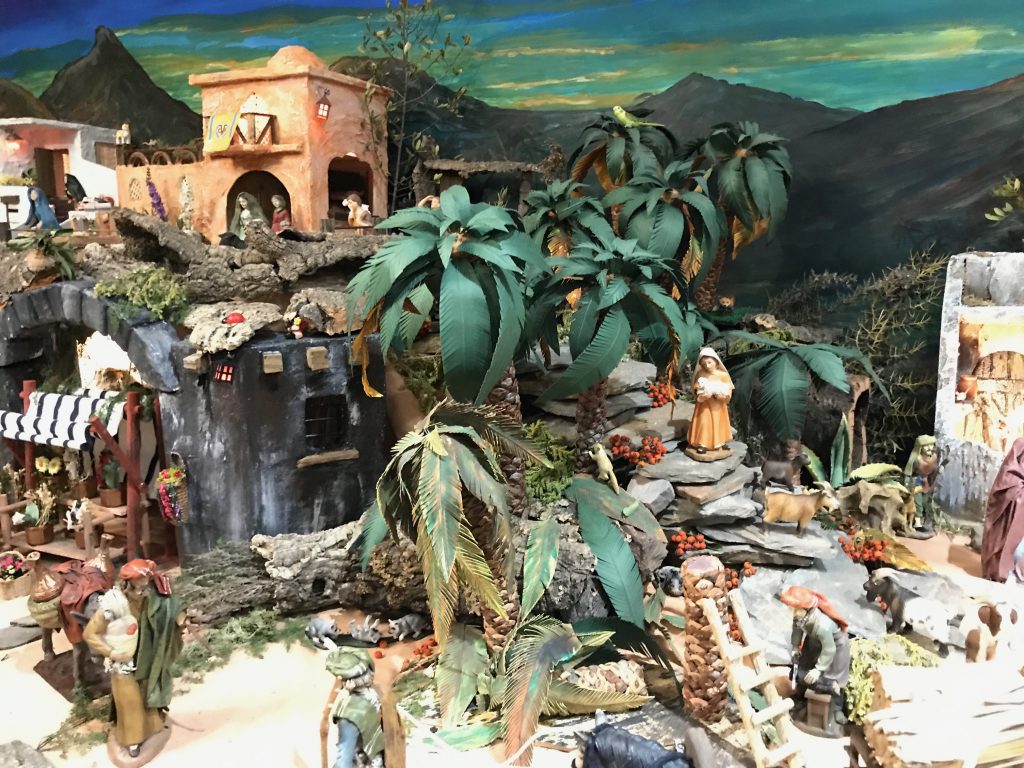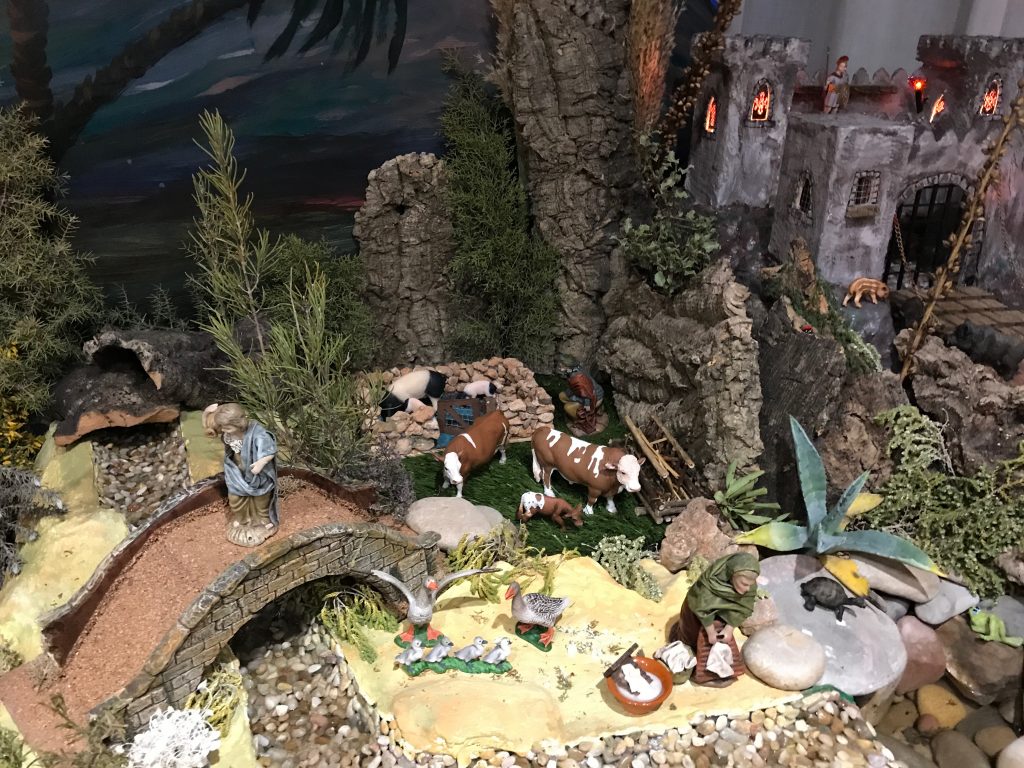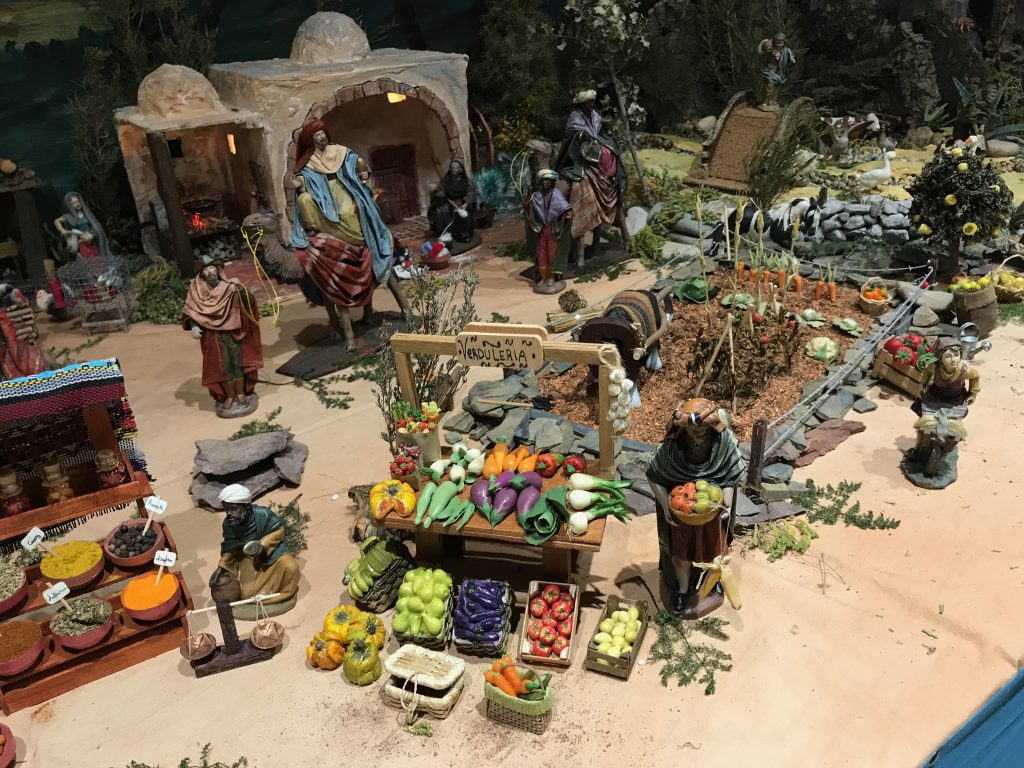 And with that, we've finally made it to 2018, just 10 months behind real time. There's lots of travel to catch up on, so here we go!