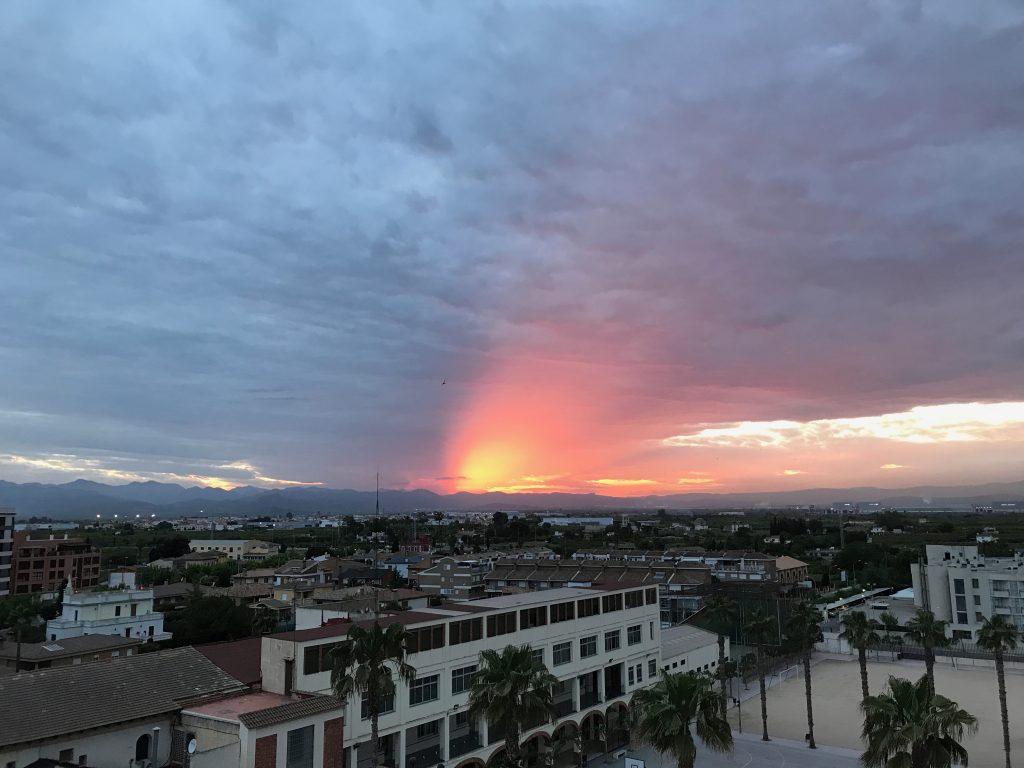 We traveled quite a bit our first year in Spain, but sometimes it was relaxing to spend a weekend at home. After returning from a long week and a half traveling to the Netherlands and to Tenerife for spring break, we started the last weekend of April with lunch in nearby Castellón de la Plana before making our way to the city's fine arts museum when it reopened after the afternoon descanso.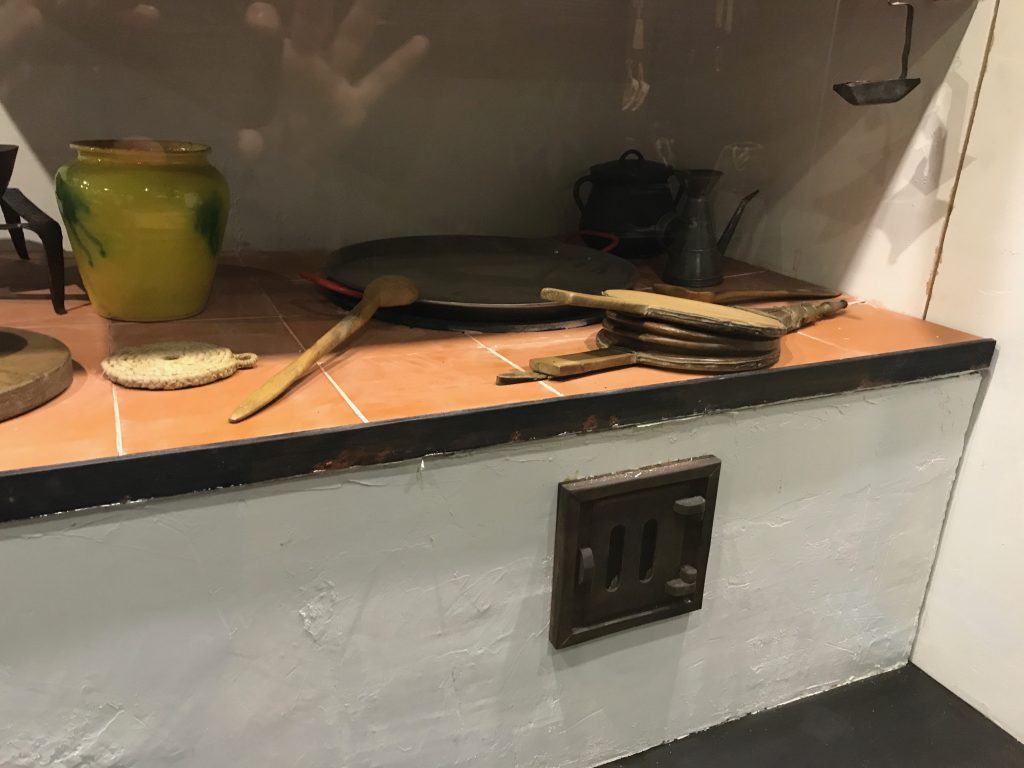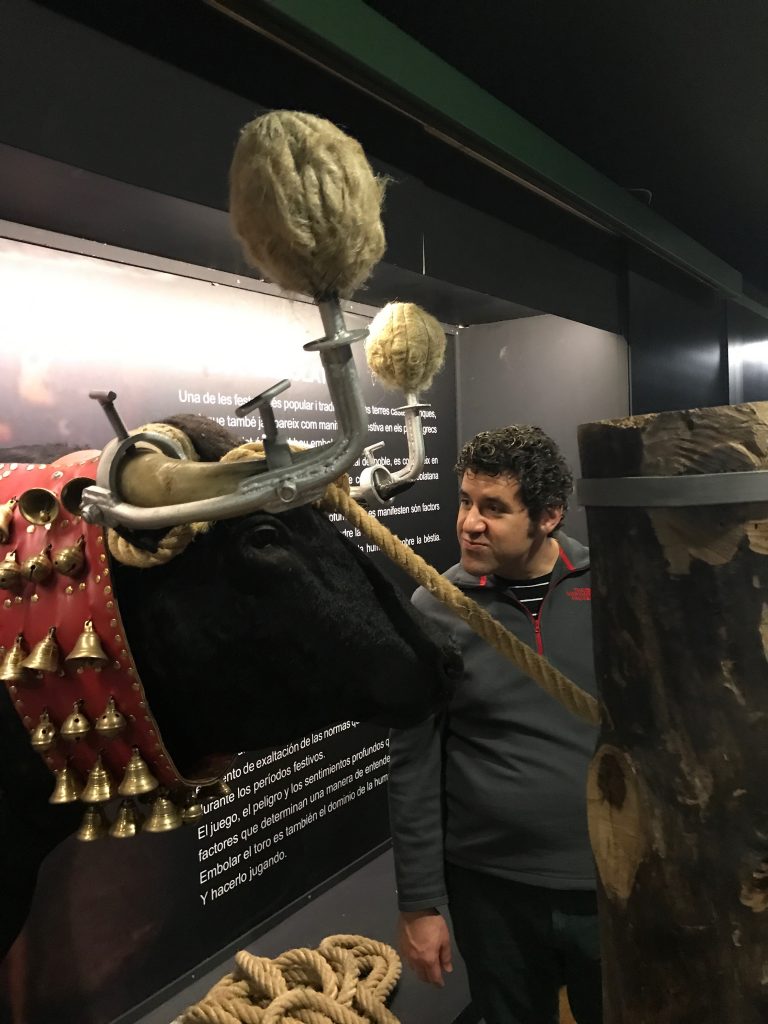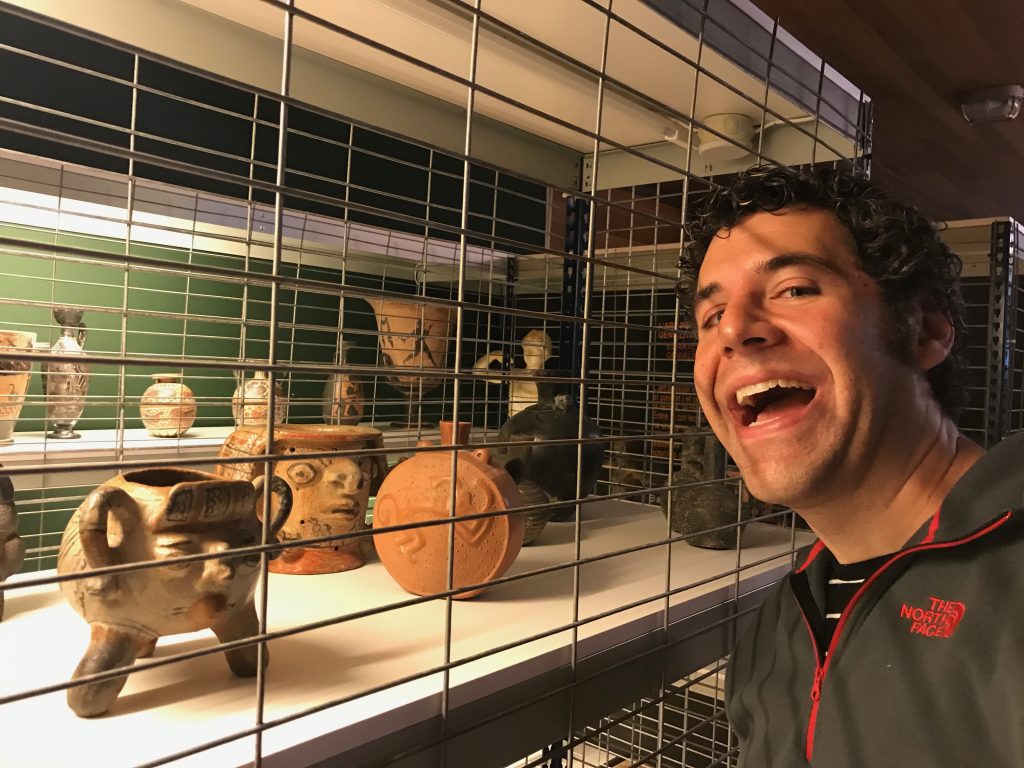 At some point during our visit, we discovered Dreamer had become a friolera, the local word for someone who is sensitive to cold. This room was maybe 60°F.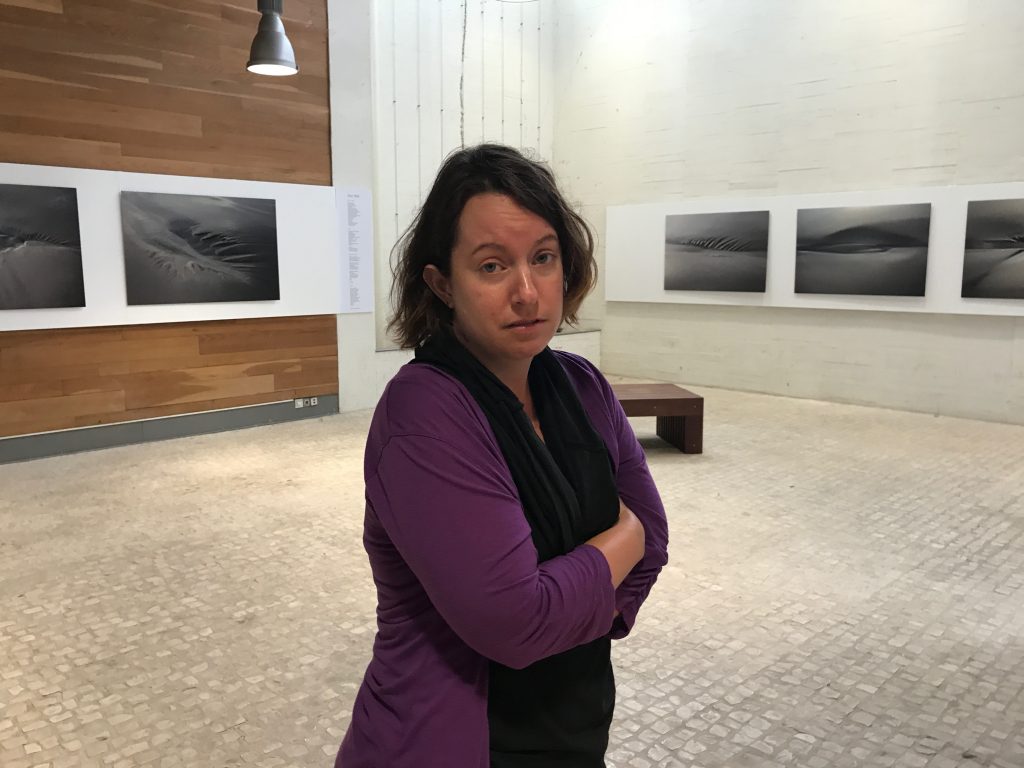 There was art on display, too.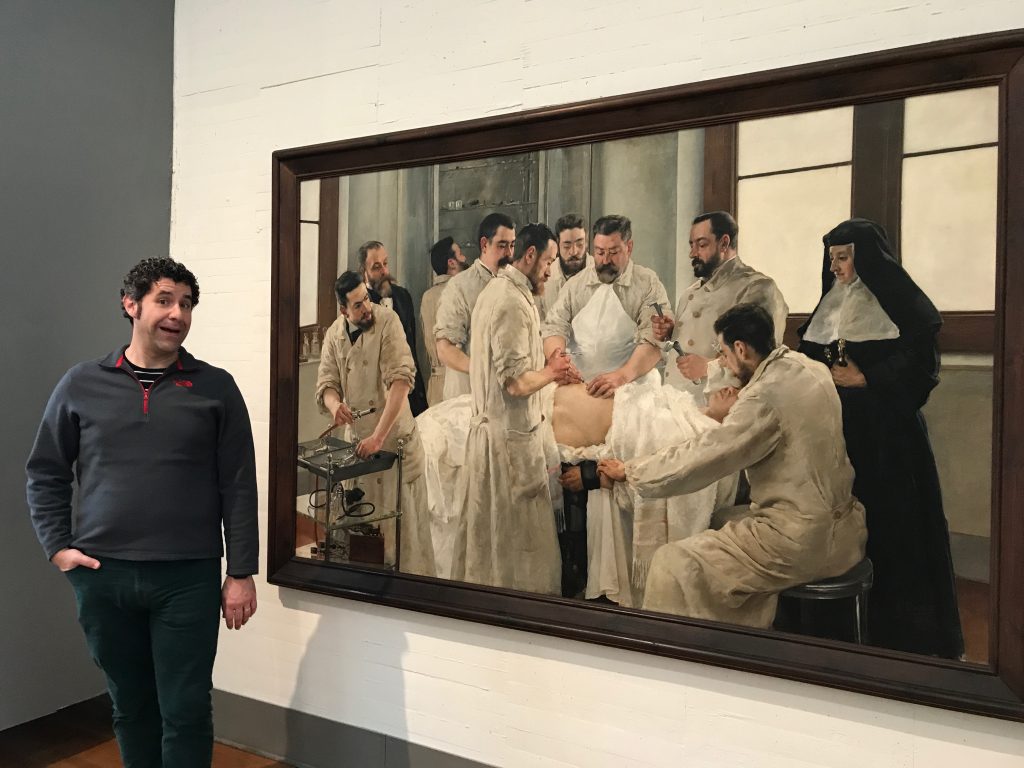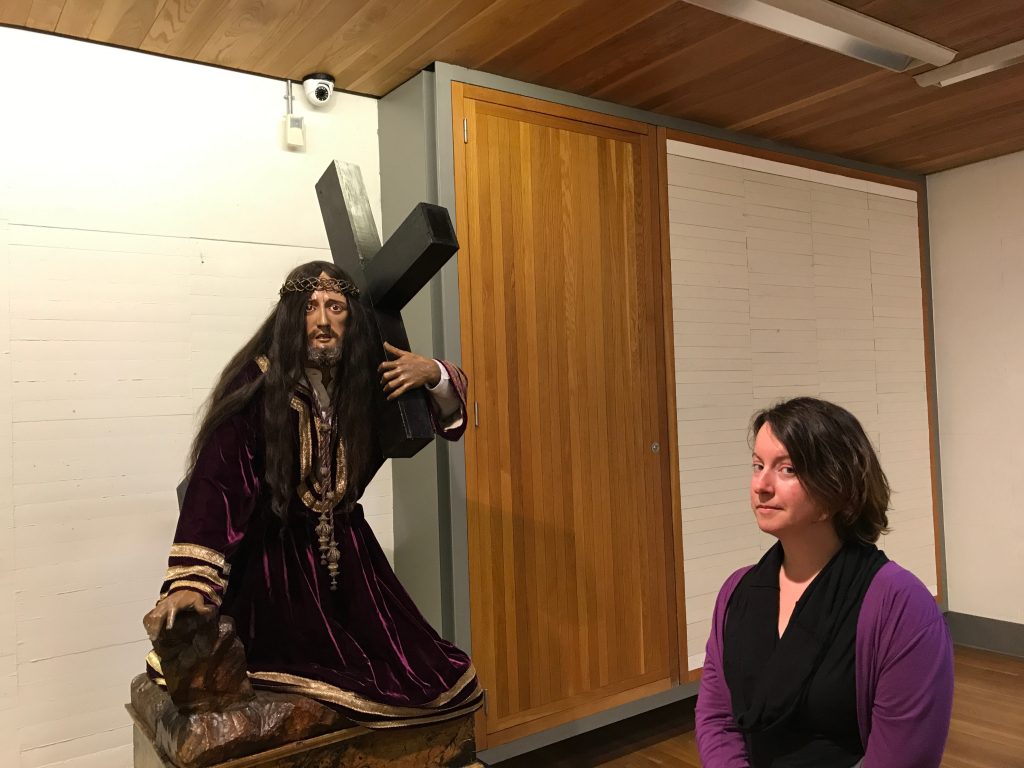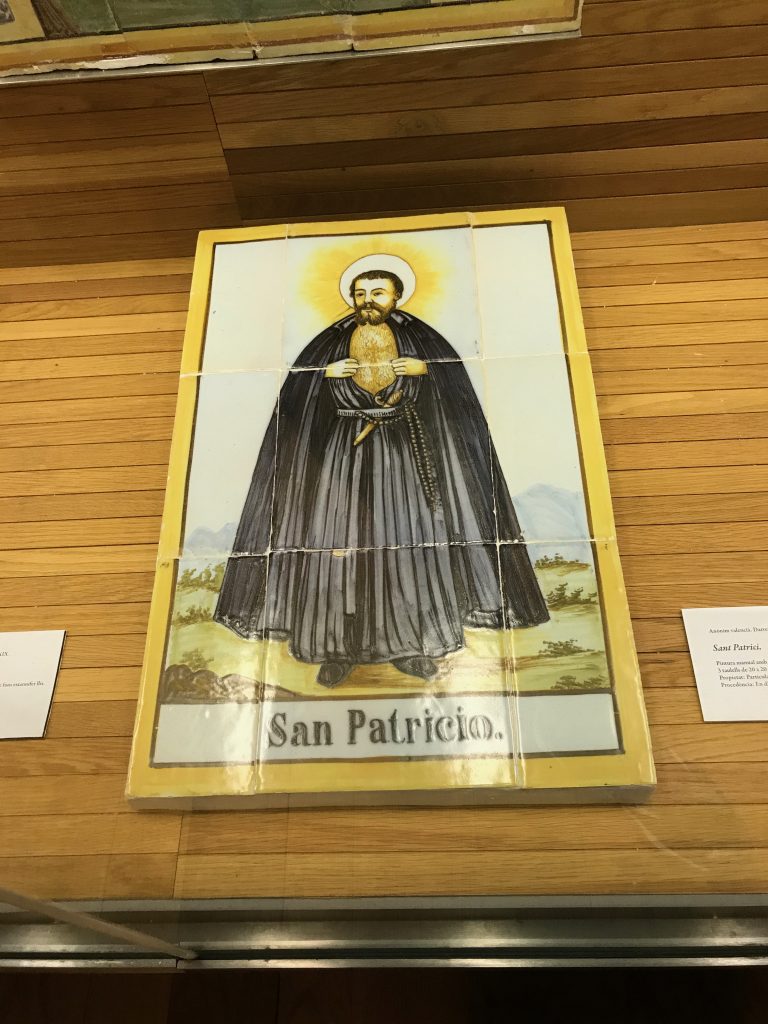 That night, we went to see our friend's band perform in Villarreal. They sang exclusively rock and roll in English, and they were real good!
Dreamer found out why her friend wanted to verify the pronunciation of "libido" and "albino."
Sunday morning, we went to Valencia to visit another museum on the to do list: L'Iber Museo de los Soldaditos de Plomo, dedicated to toy soldiers.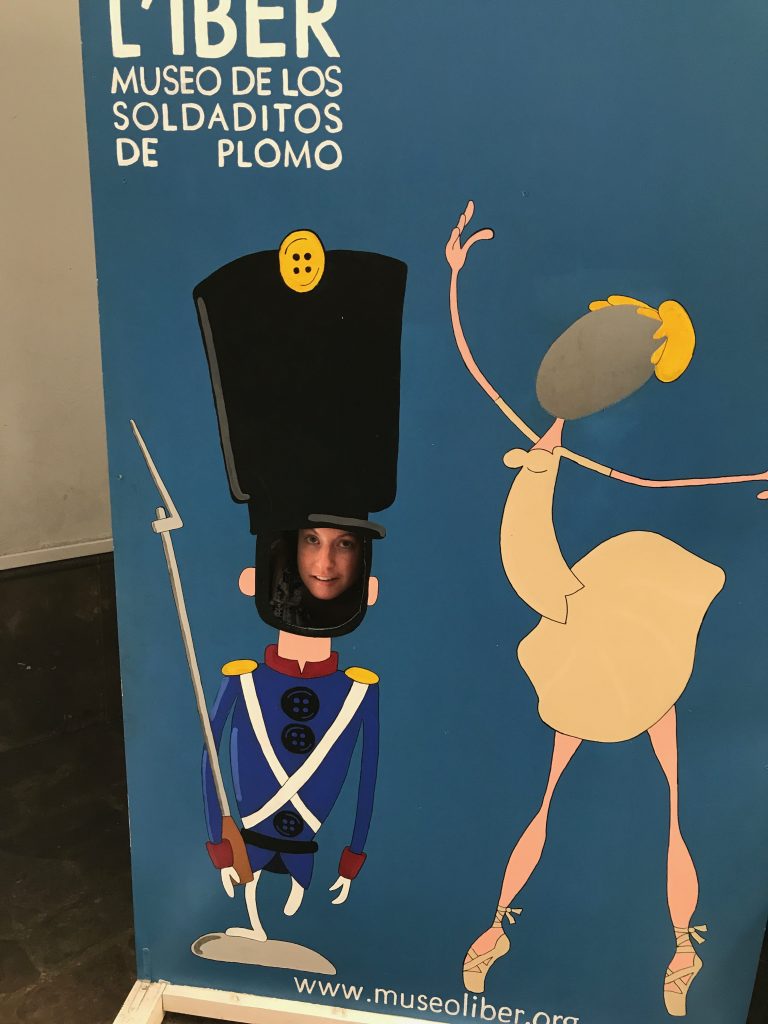 They had a special exhibition of modern pirates done in Playmobil.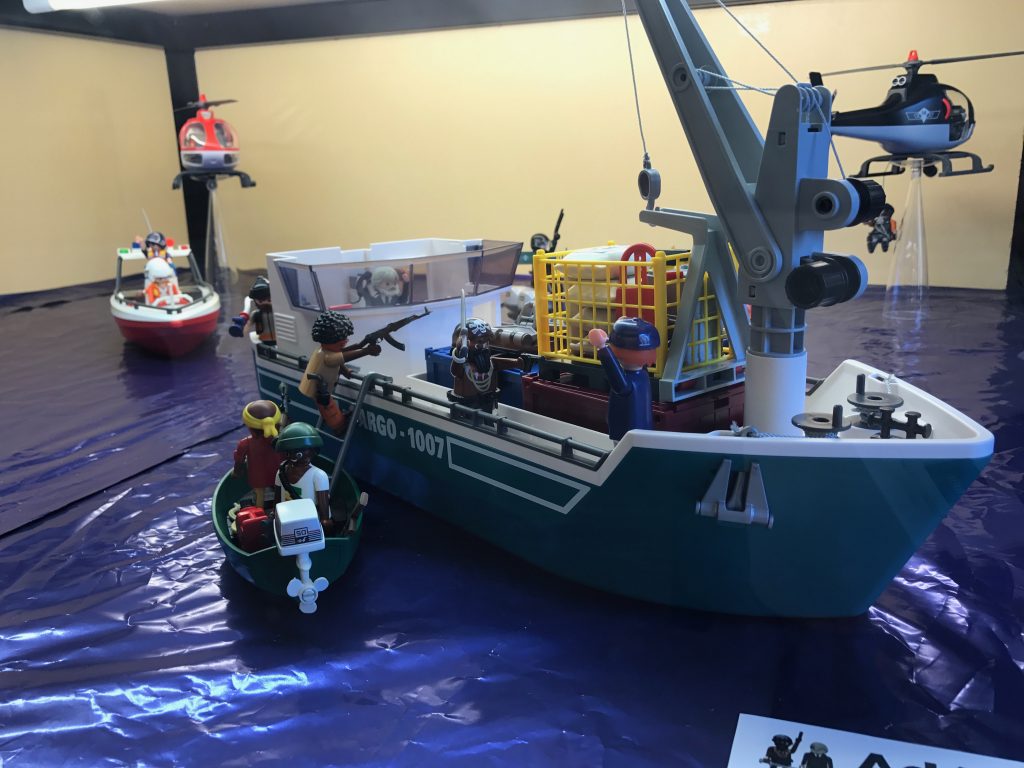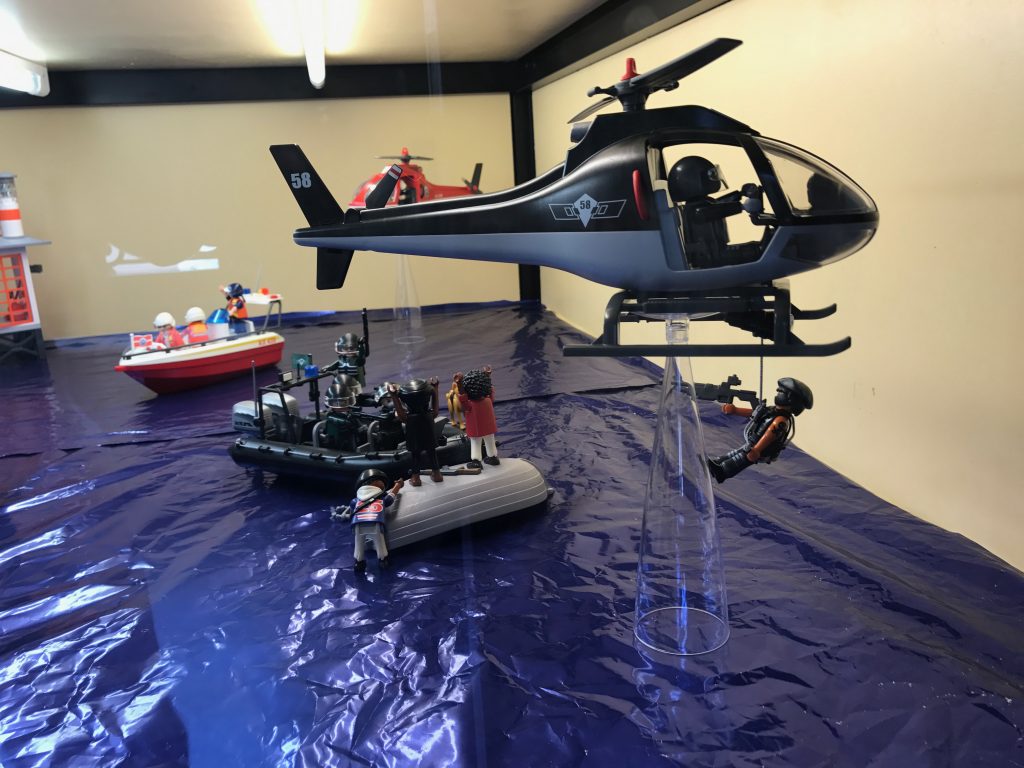 There were historical dioramas of all kinds.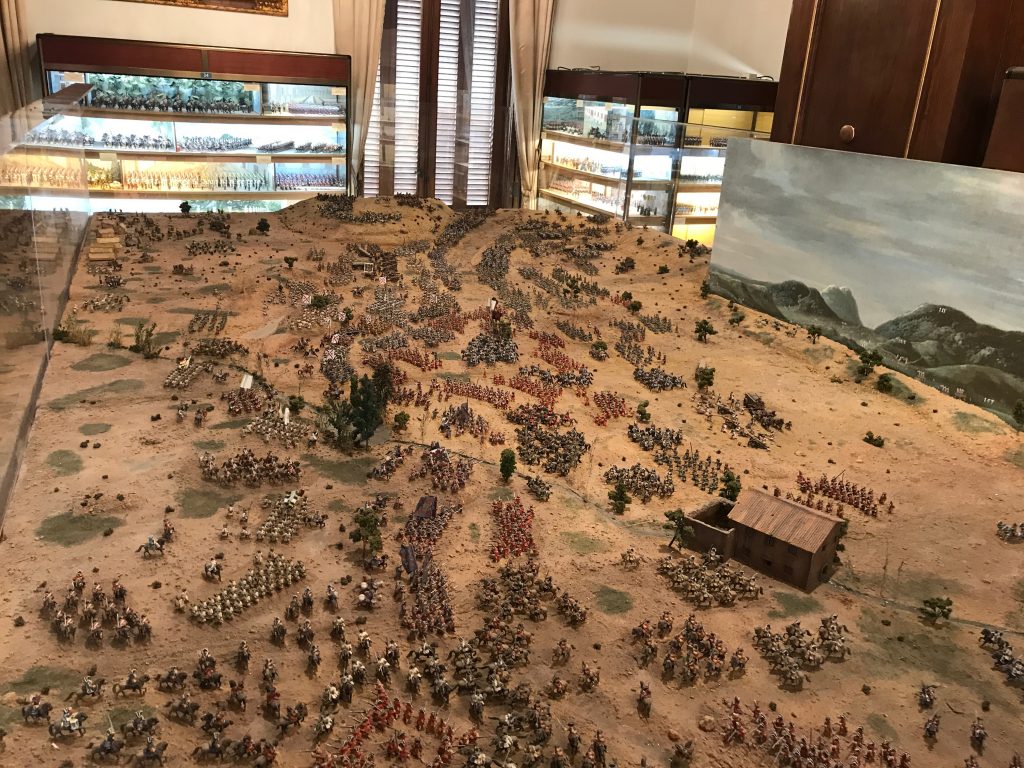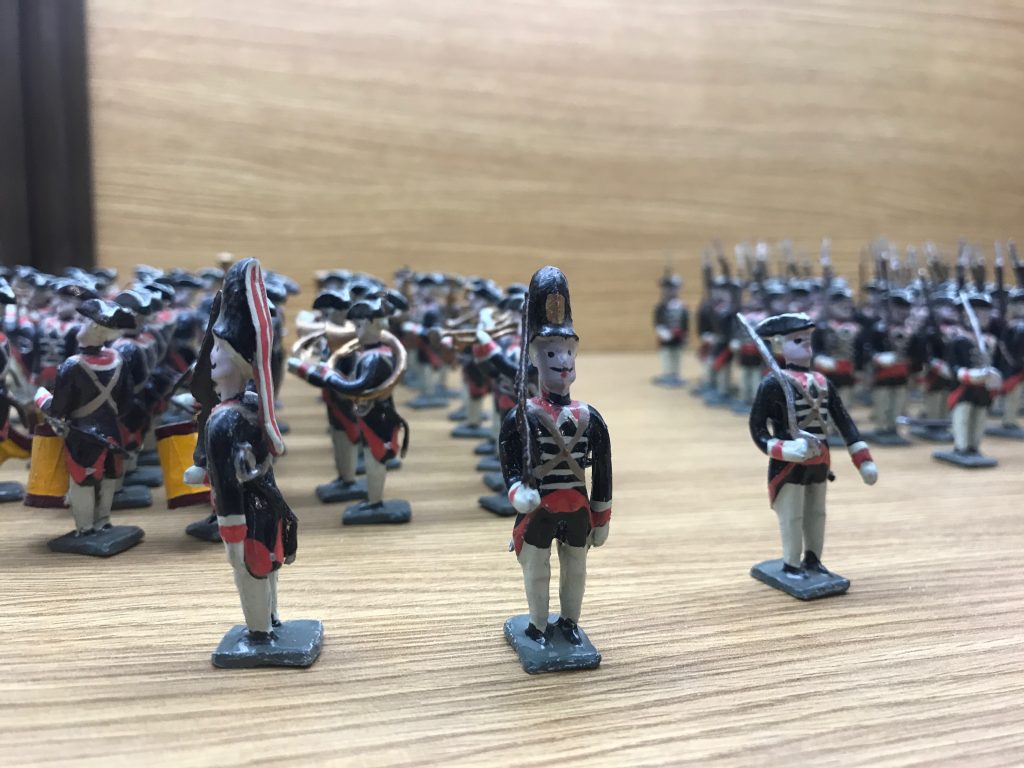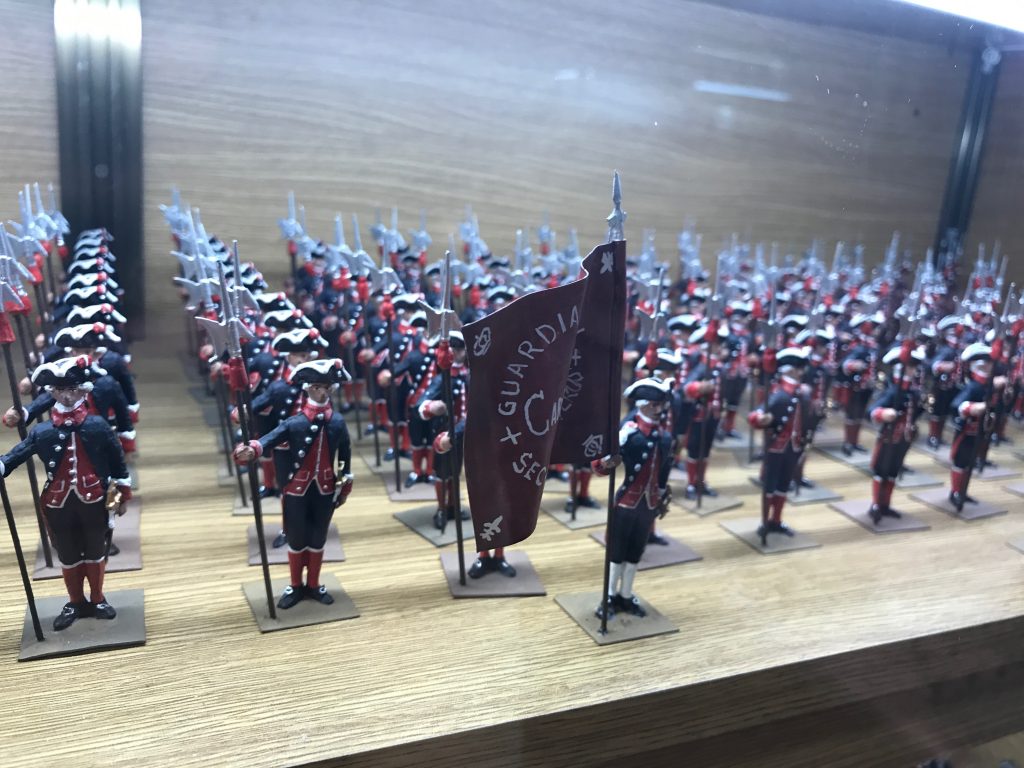 Even fancy soirées…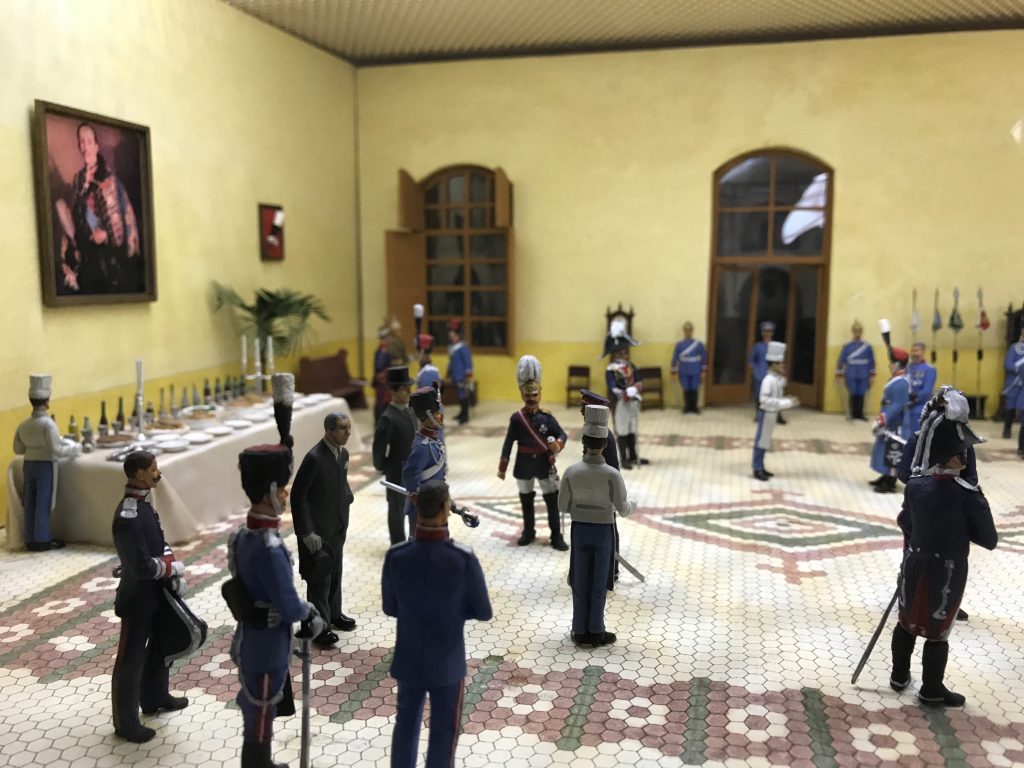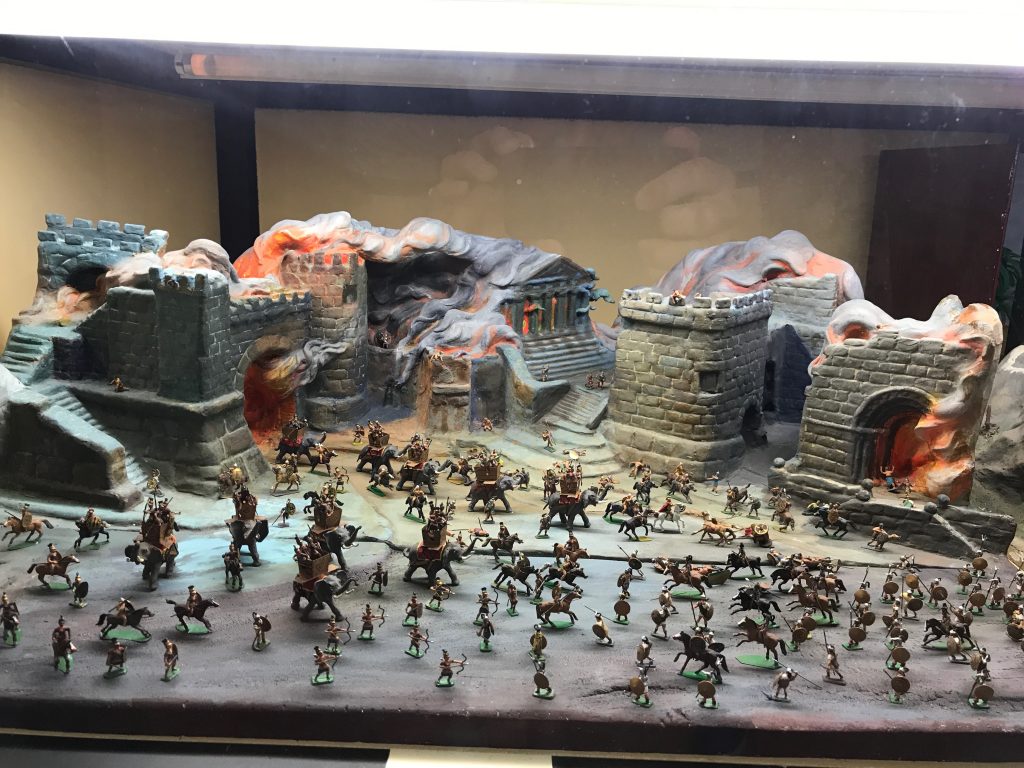 Younger visitors weren't left out of the fun, either.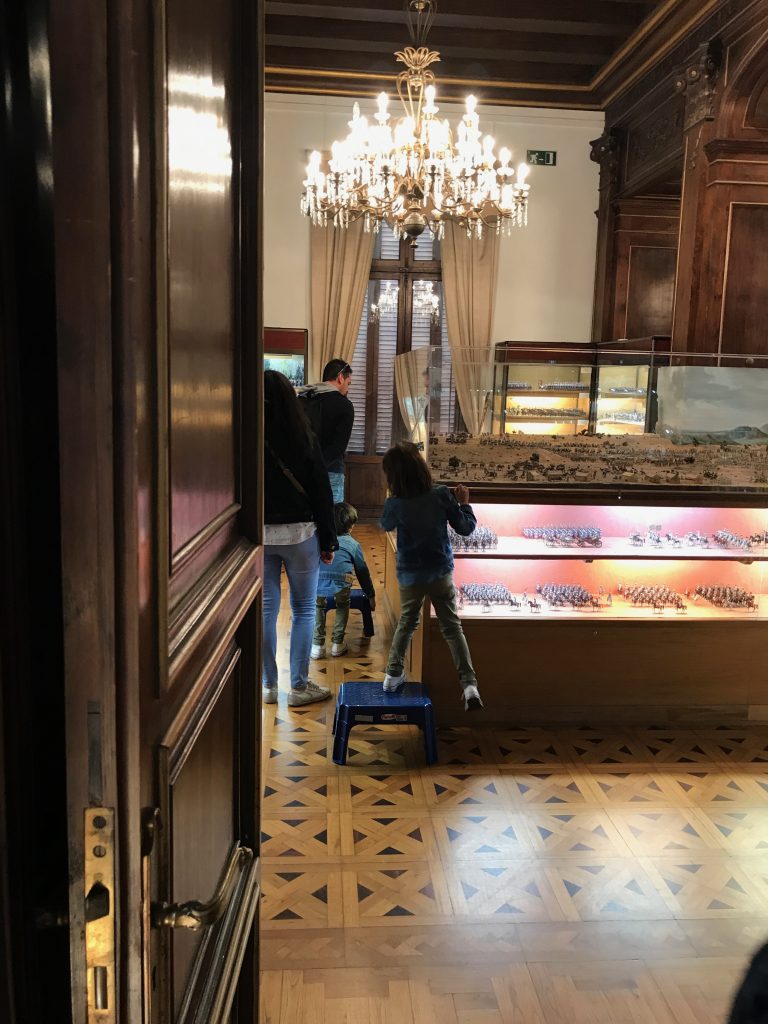 Valencian traditions were highlighted, of course.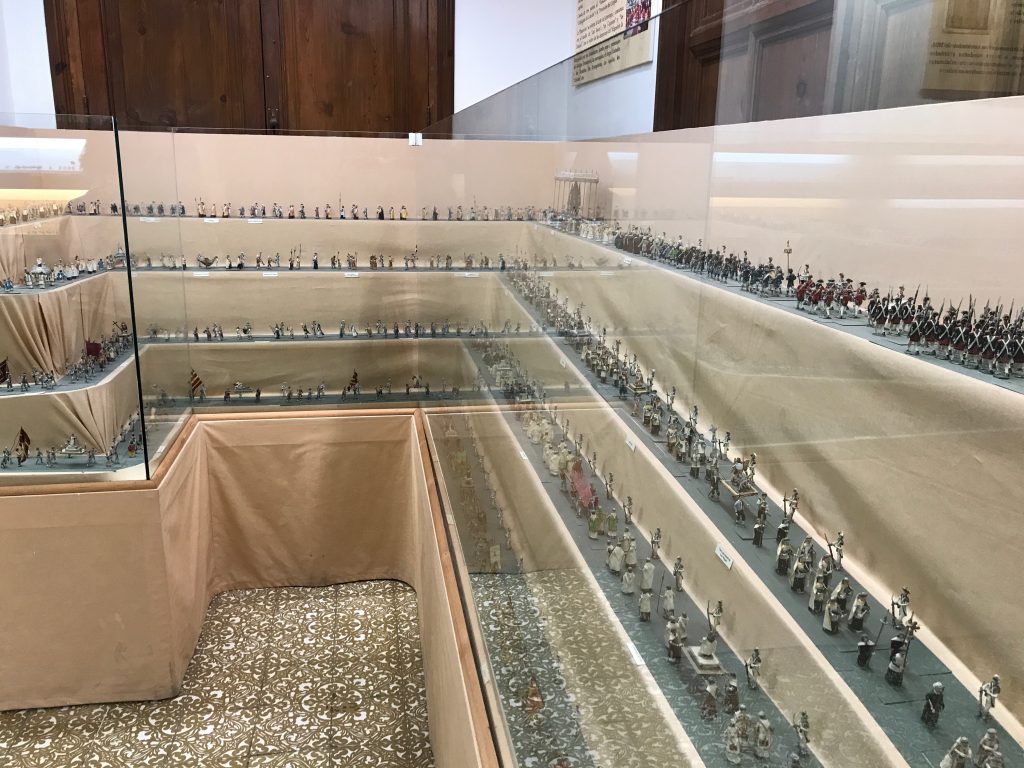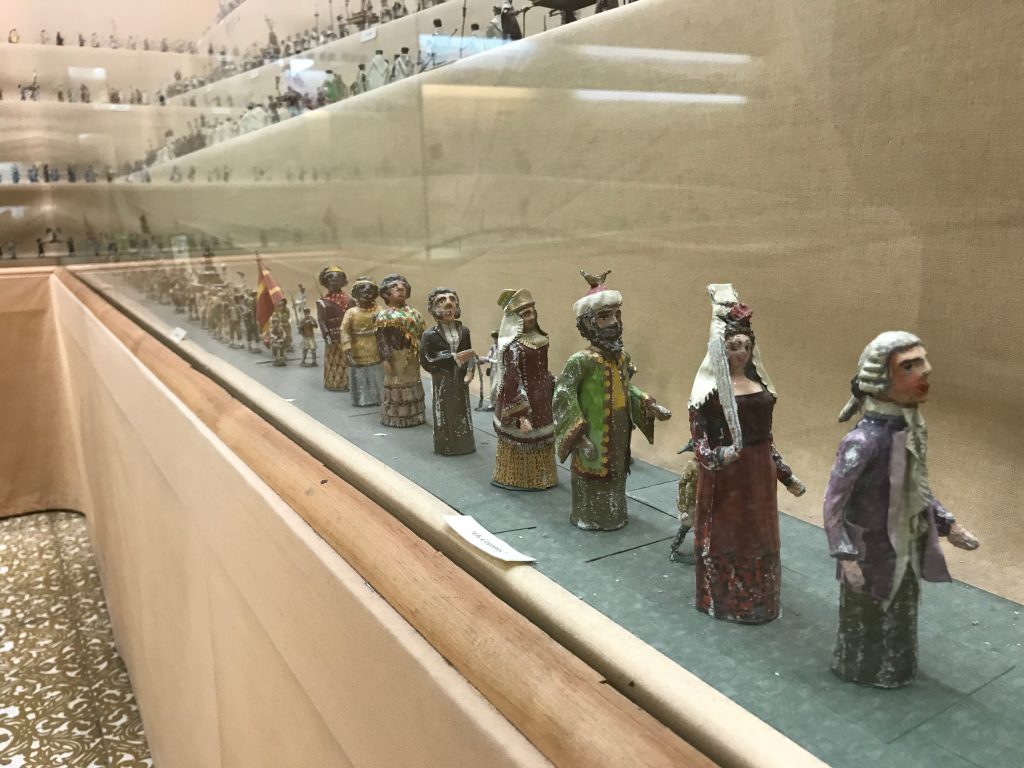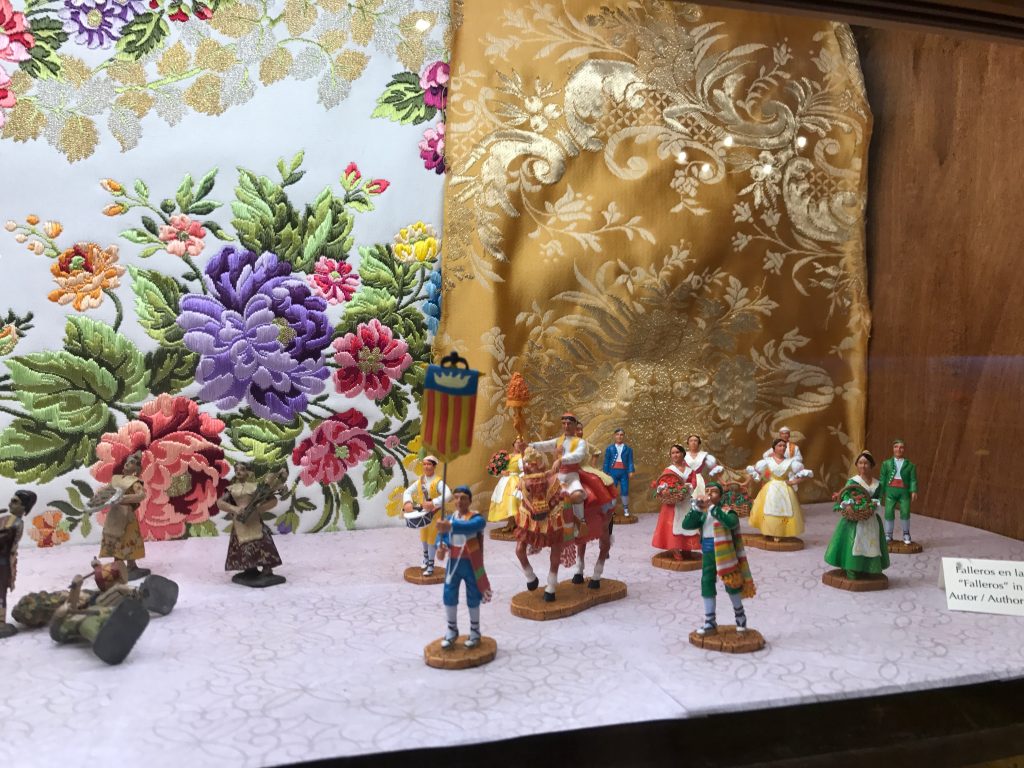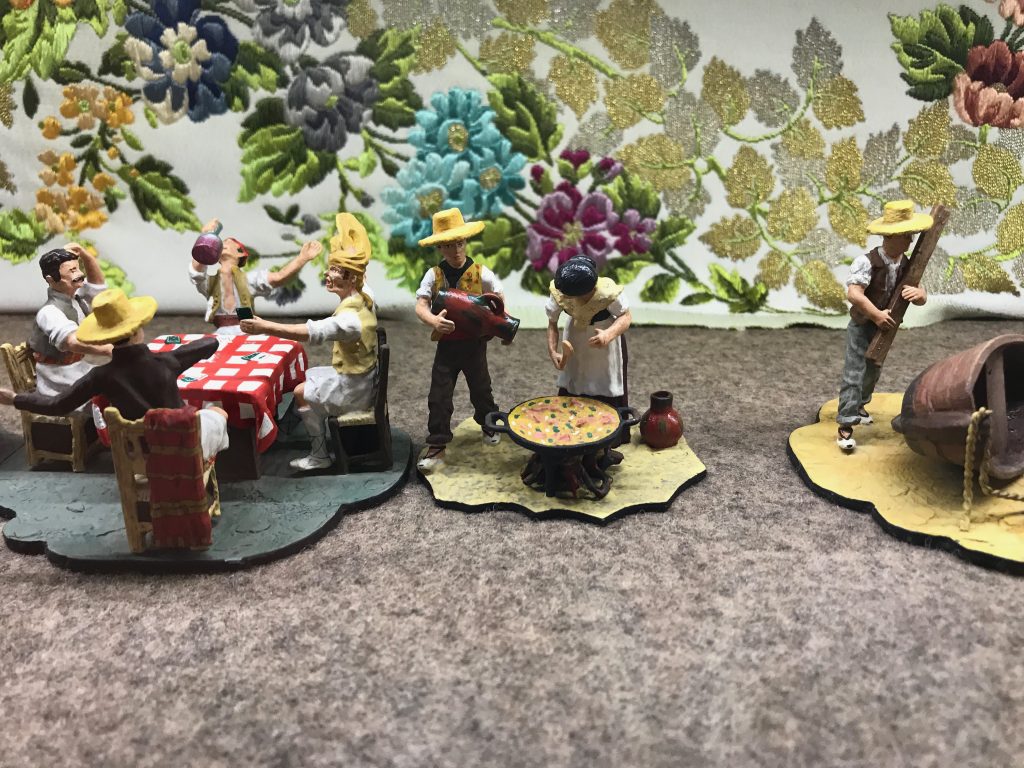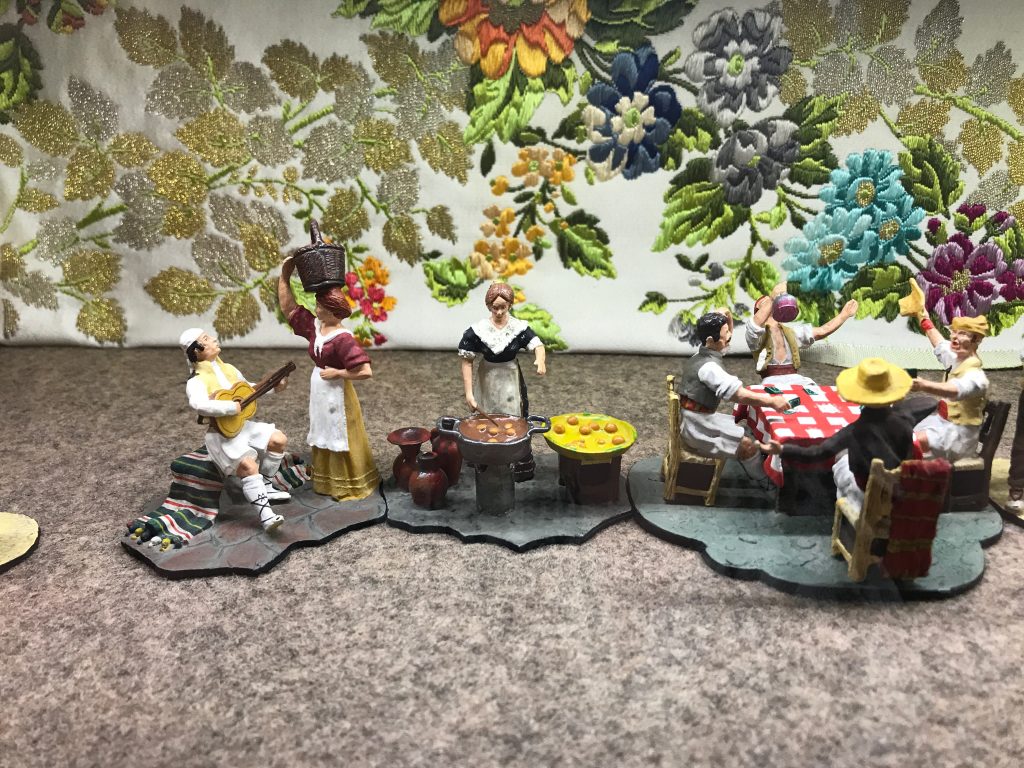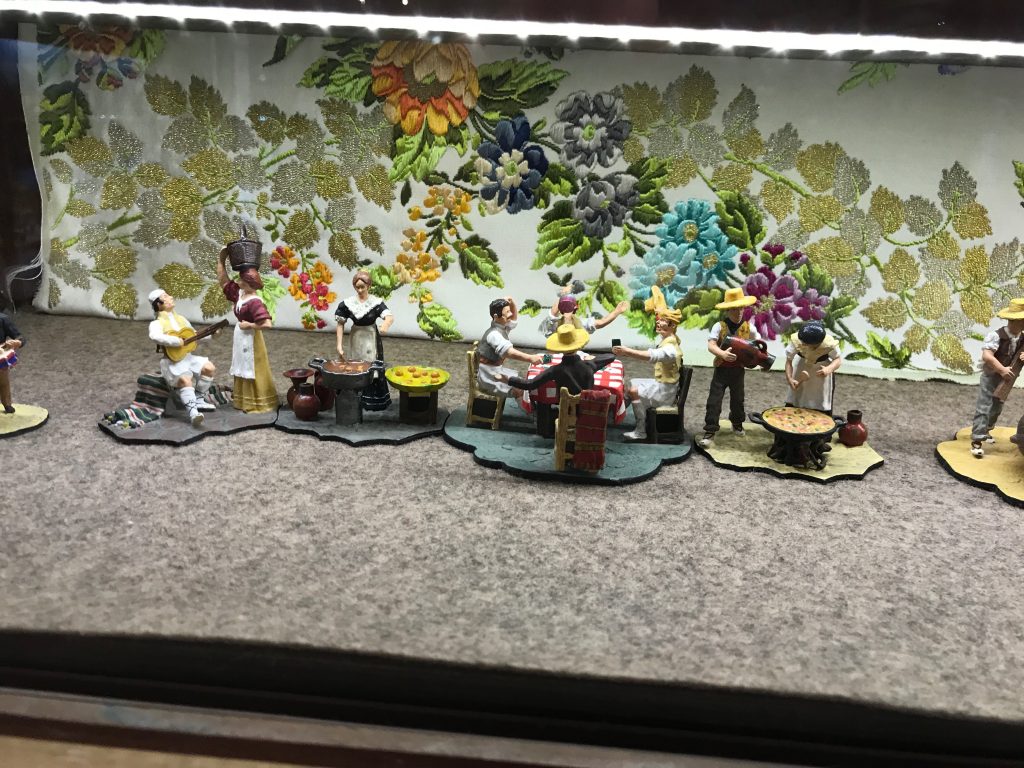 The classics were also there.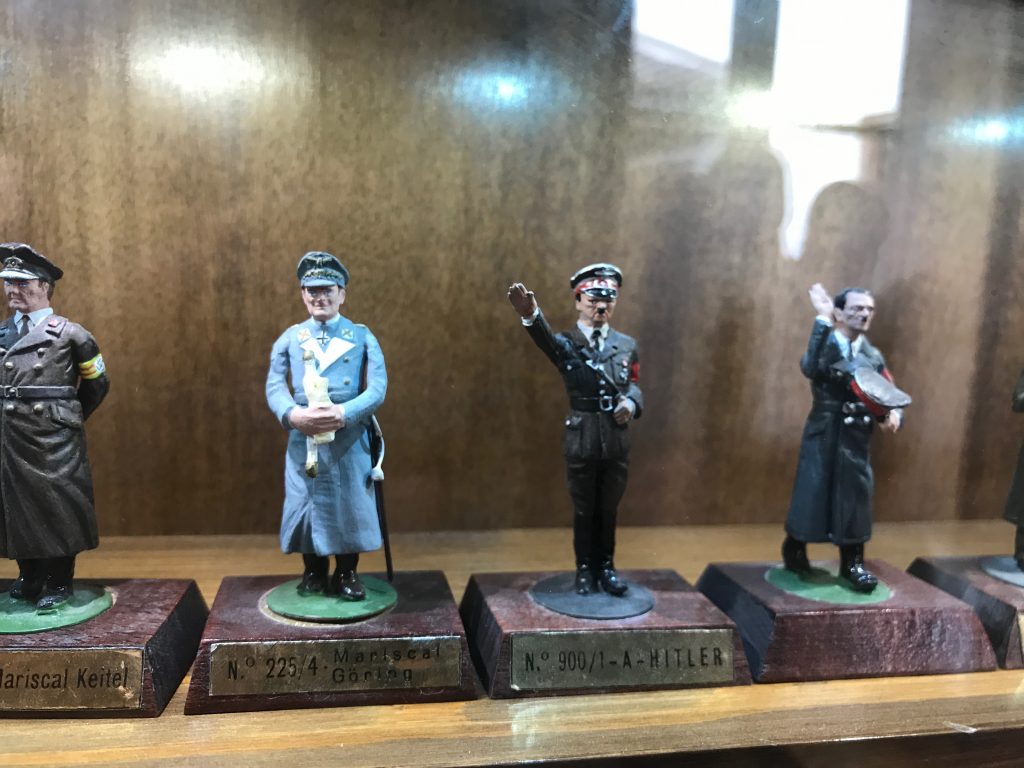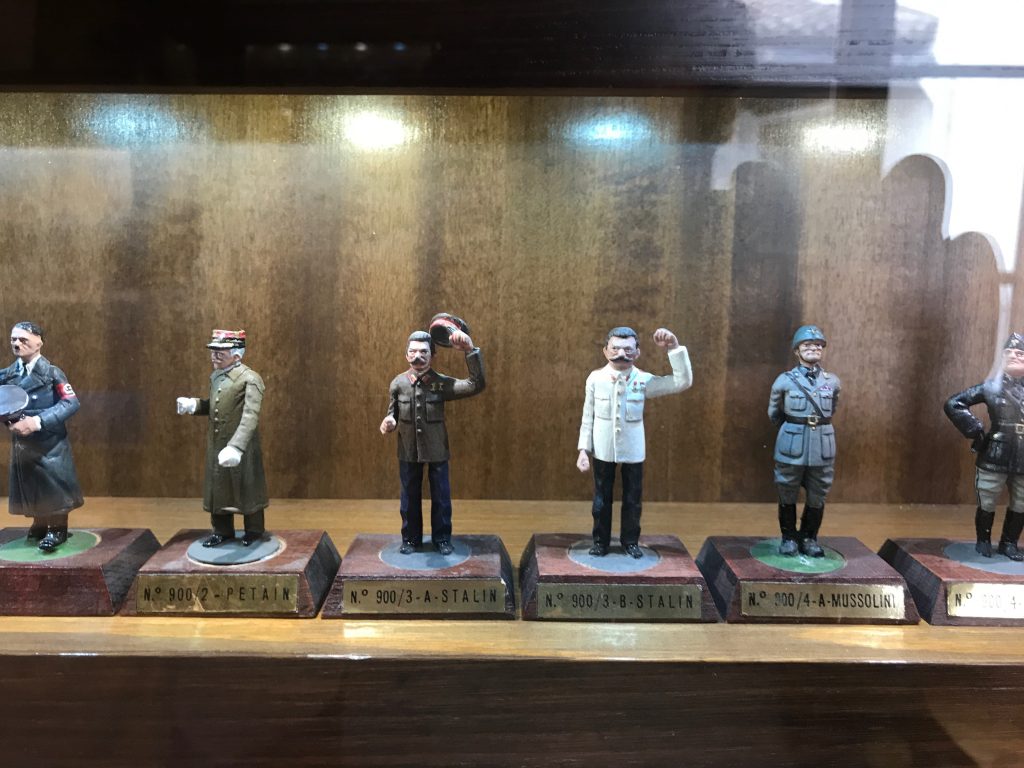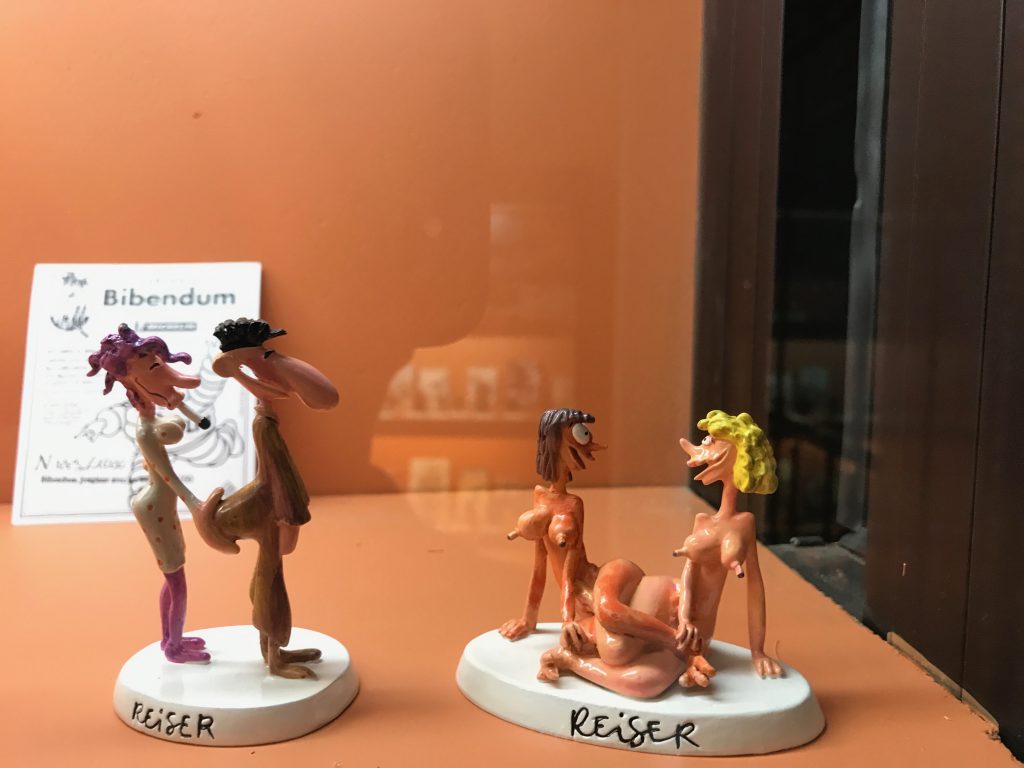 On the street near the museum, someone had woven some clever barricade covers out of esparto.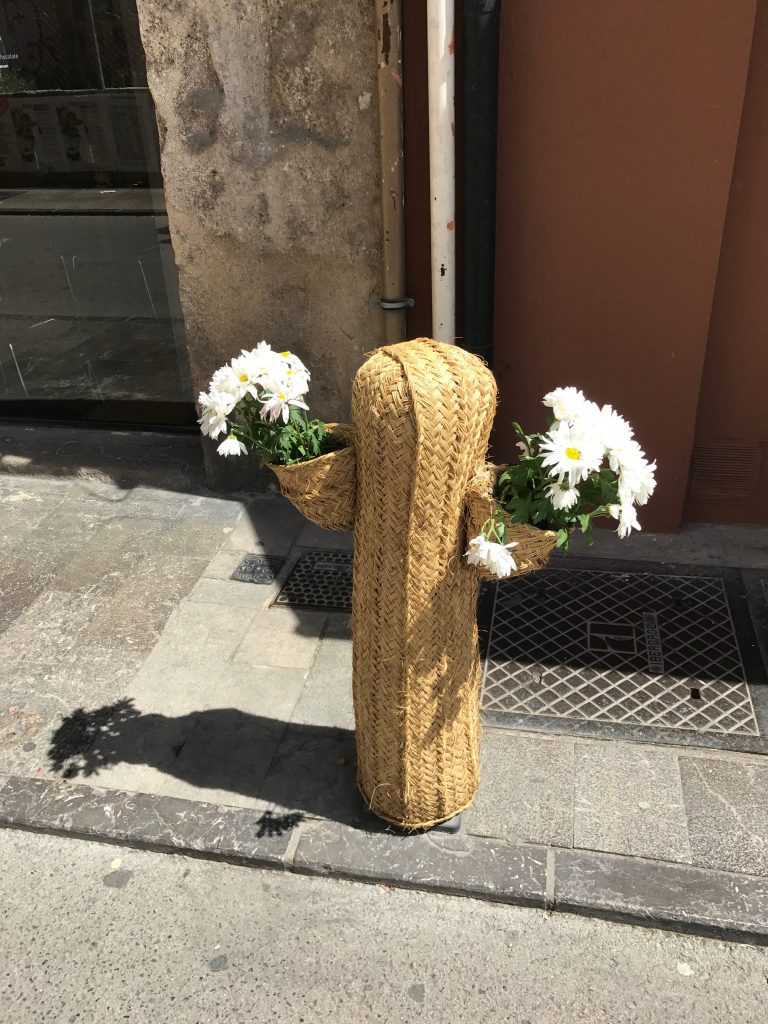 We made our way to the grau – beach – port, an area we had not explored previously.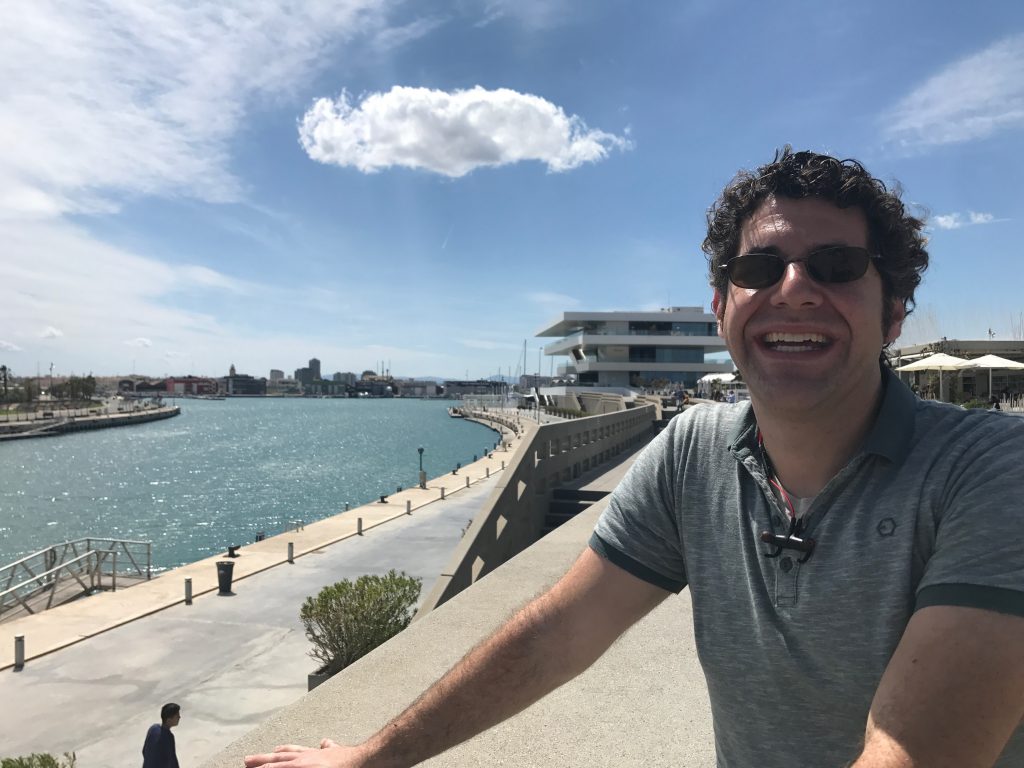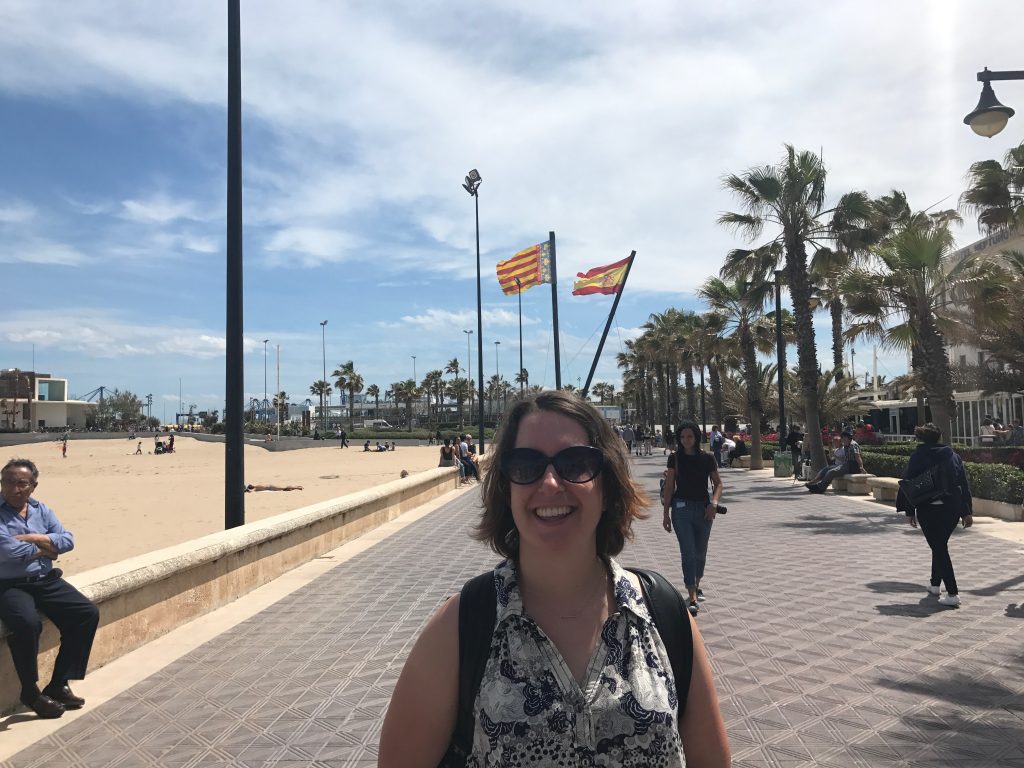 This is where Doer first noted: down there, the pedestrian crossing signals are falleras and falleros!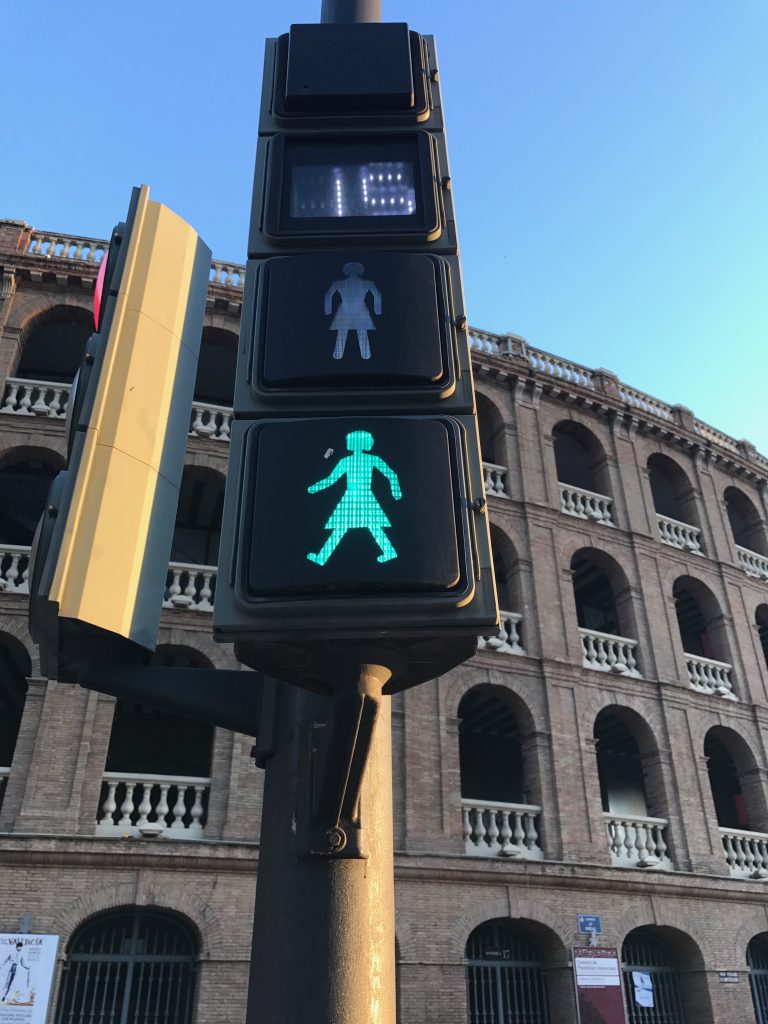 There was a street festival going on down by the beach, where Doer finally got to try a Spanish Runza. It was stuffed with bacon (which is not cooked crispy here) and cheese. It wasn't the worst thing we've eaten here, but let's just say sometimes we get homesick. Luckily, we had a visit home planned pretty soon.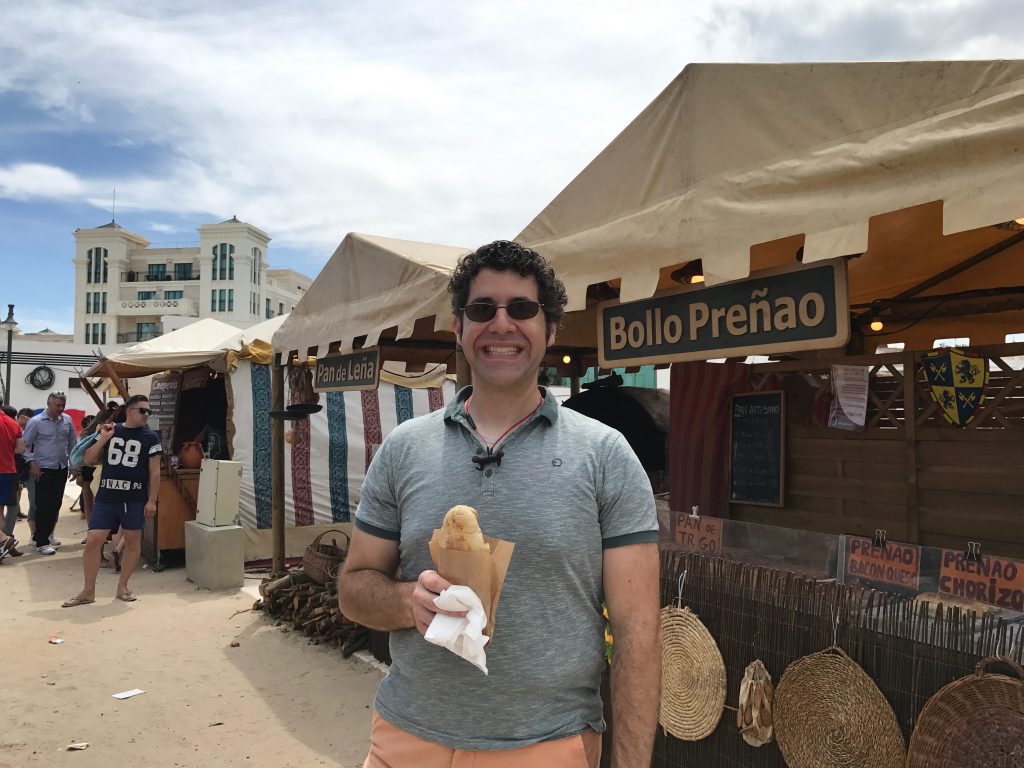 Down on the beach, we also noticed that apparently the hip new thing is building fairly elaborate sandcastles for money. Not a bad way to panhandle, we guess.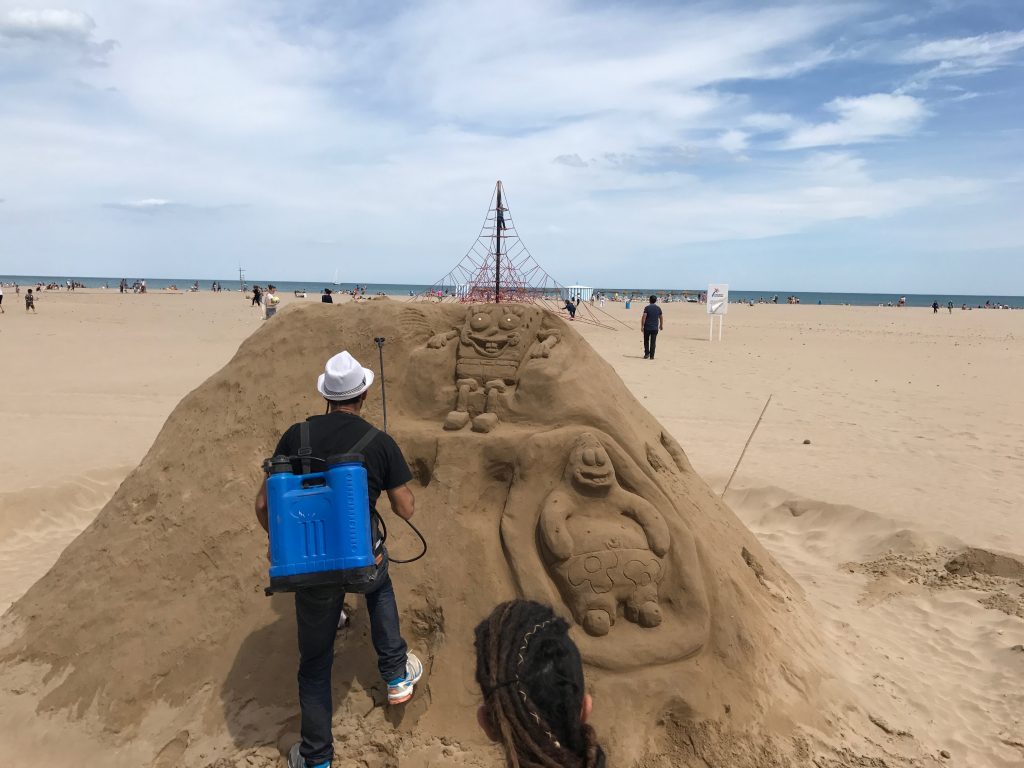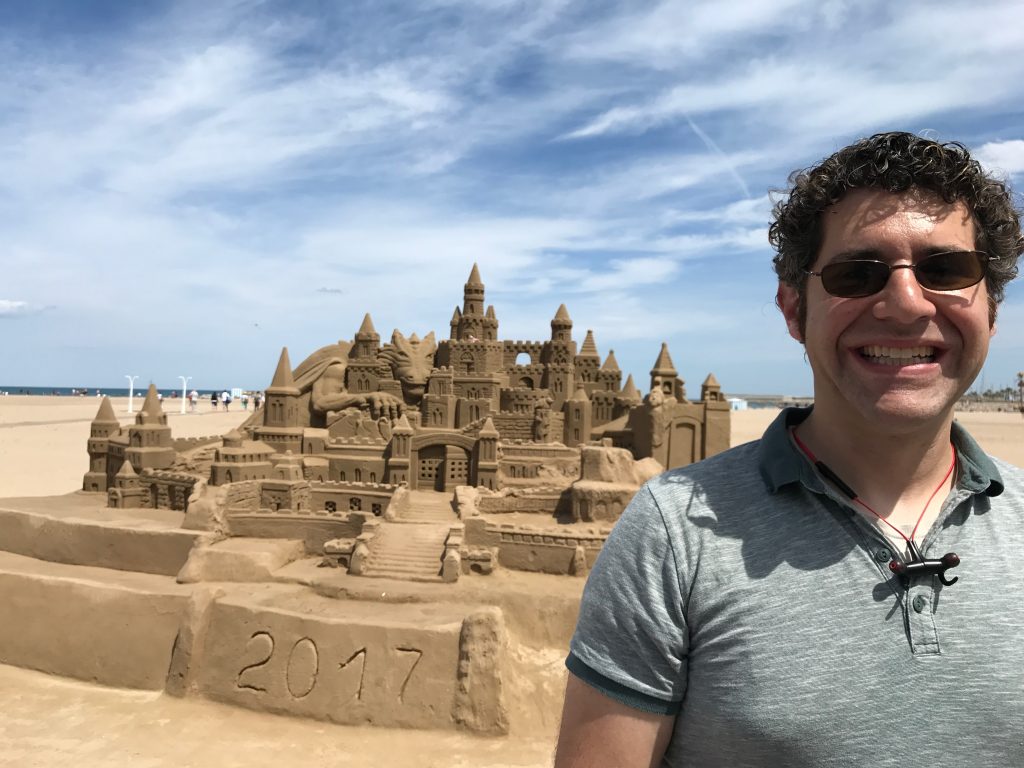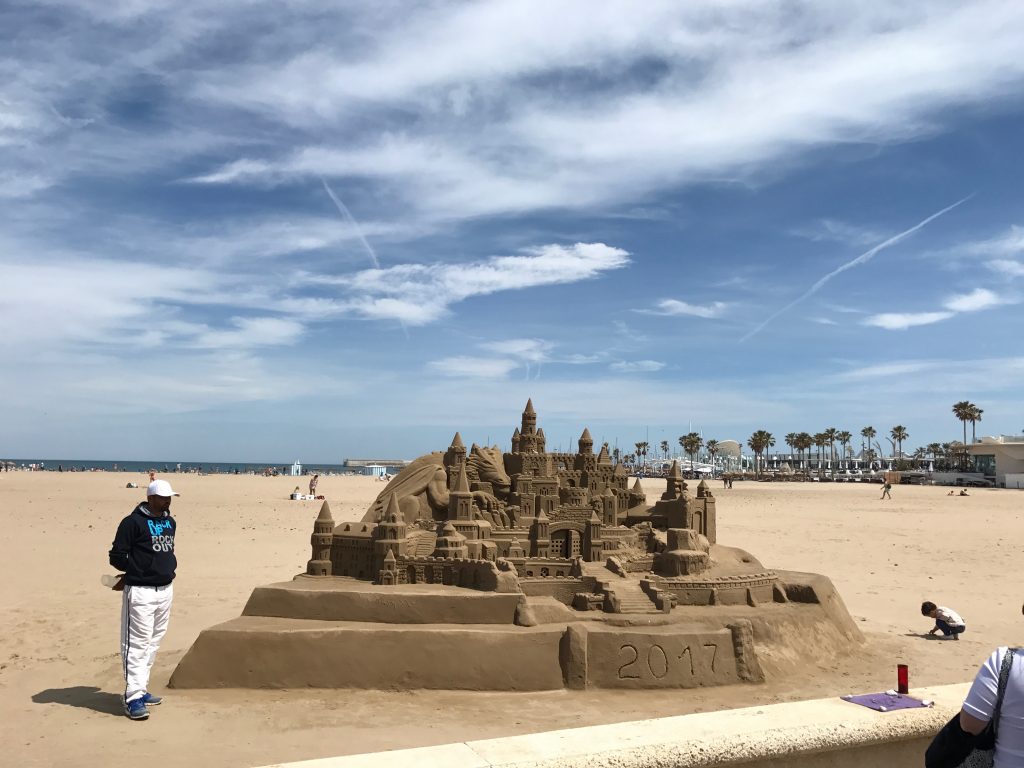 After much continued wandering around the port, we found an excellent Peruvian restaurant. No pisco sours until June, though! Boo.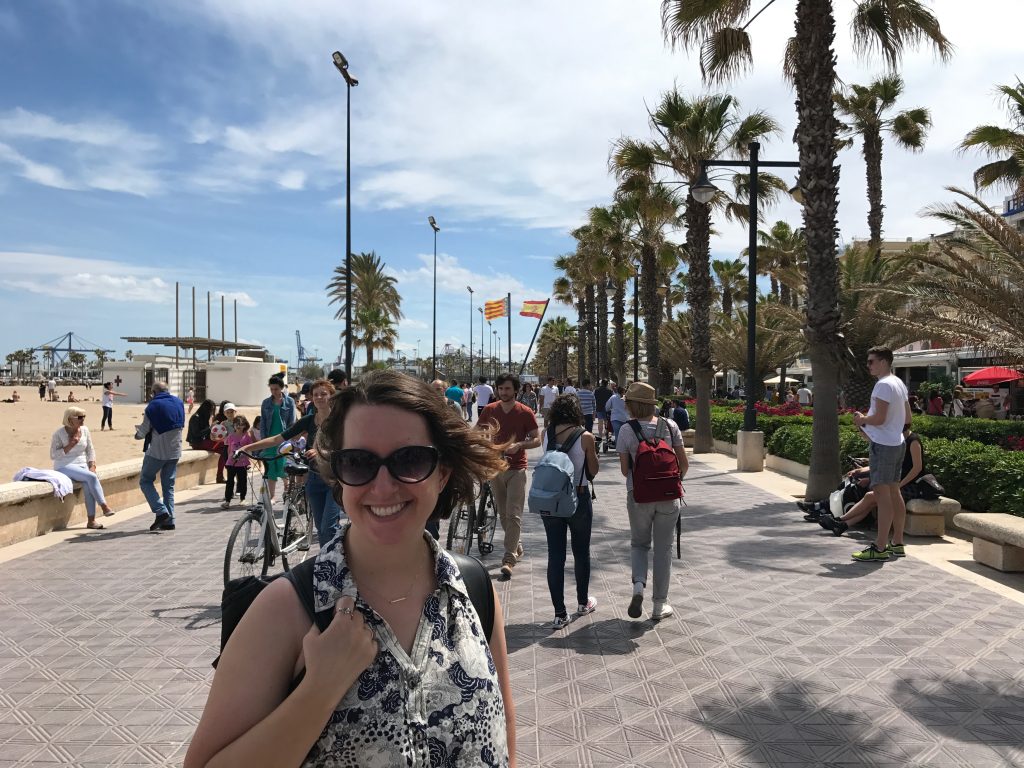 This was also the trip that led us for the first time to the Marítim-Serrería station, where metro meets streetcar. Those are two different rail gauges, folks. While Doer had attempted previously to understand this difference, now it was cemented in his engineer's brain. As a kid who used to play with model trains, this lesson was much valued.
As close readers may notice, we are behind in our blog posts, and by now we're living in Madrid. There is always something interesting to eat, see, or do, and it's so easy to travel from here. However, we often think fondly of Burriana, especially of the good friends we made there. And those sunsets.