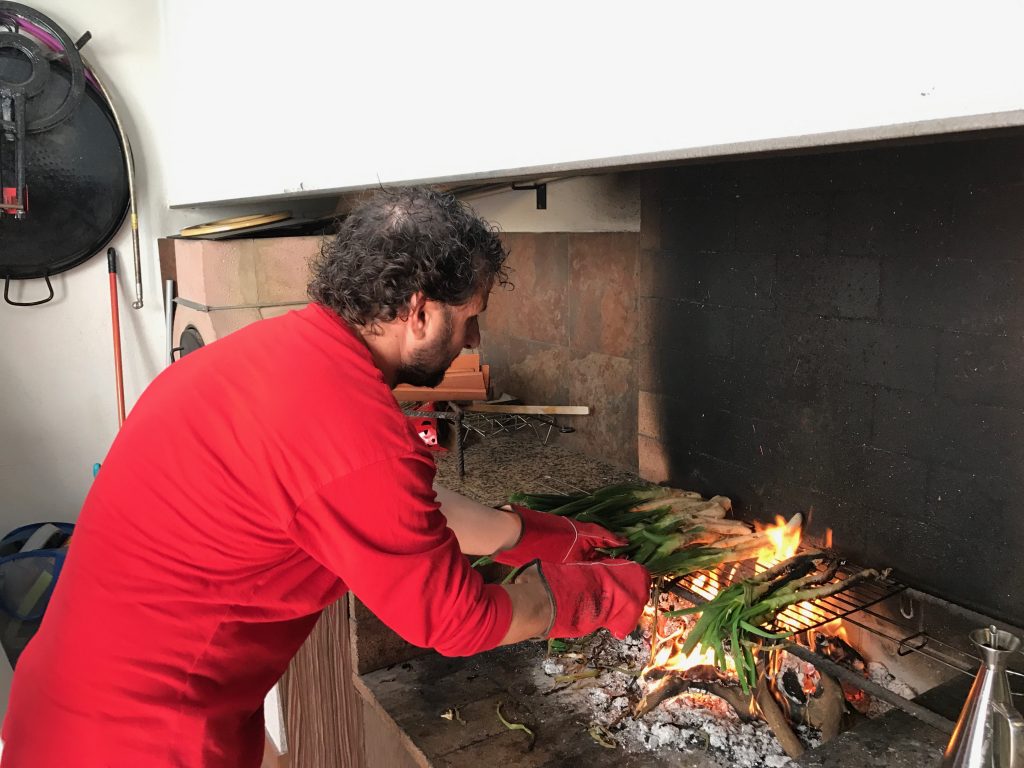 A few days before taking off for a spring break trip to Amsterdam, Rotterdam, and Tenerife, we spent the second weekend of April around home because we were invited to a calçotada in Vila-Real! This traditional spring festival of Catalan origin celebrates the calçot, a very specific kind of spring onion that is traditionally fire-roasted, wrapped in newspaper, then peeled and eaten by hand while wearing gloves. It is also dipped in romesco sauce (delicious, and probably the reason why we needed the bibs) before it makes its way to mouths and bellies.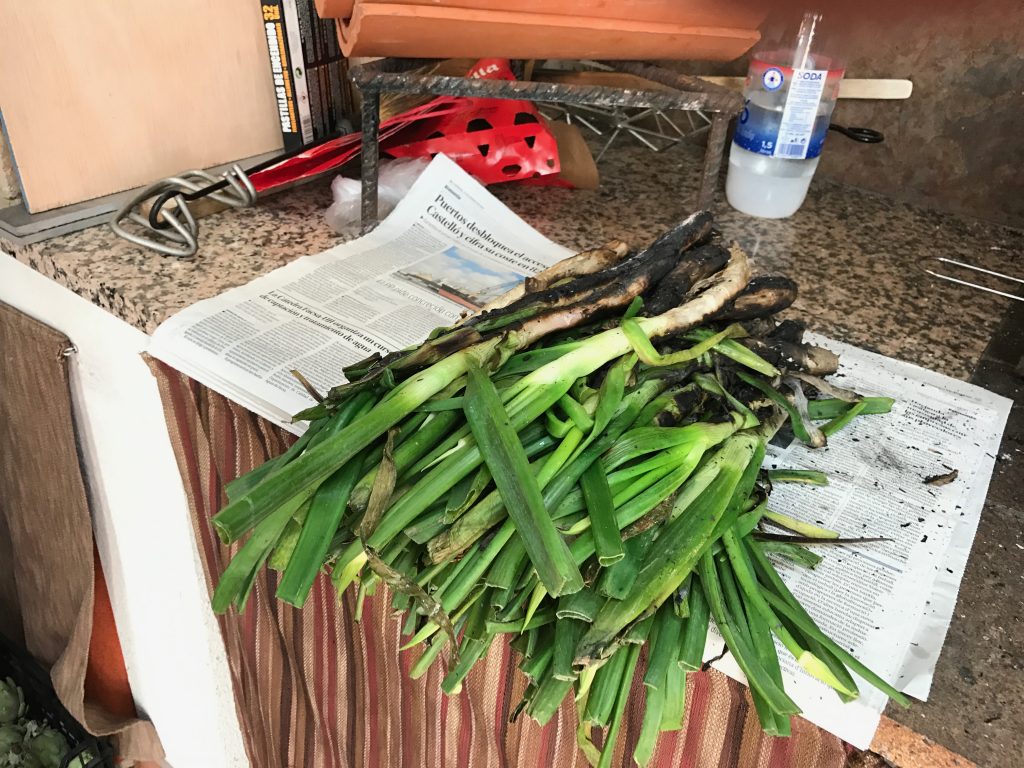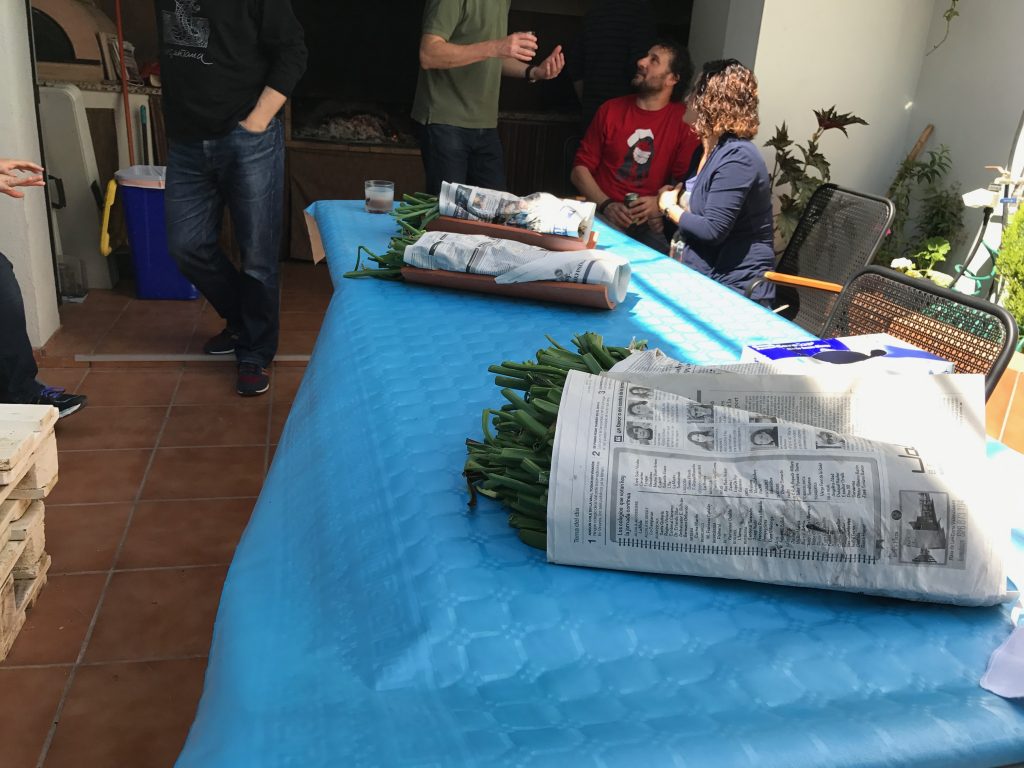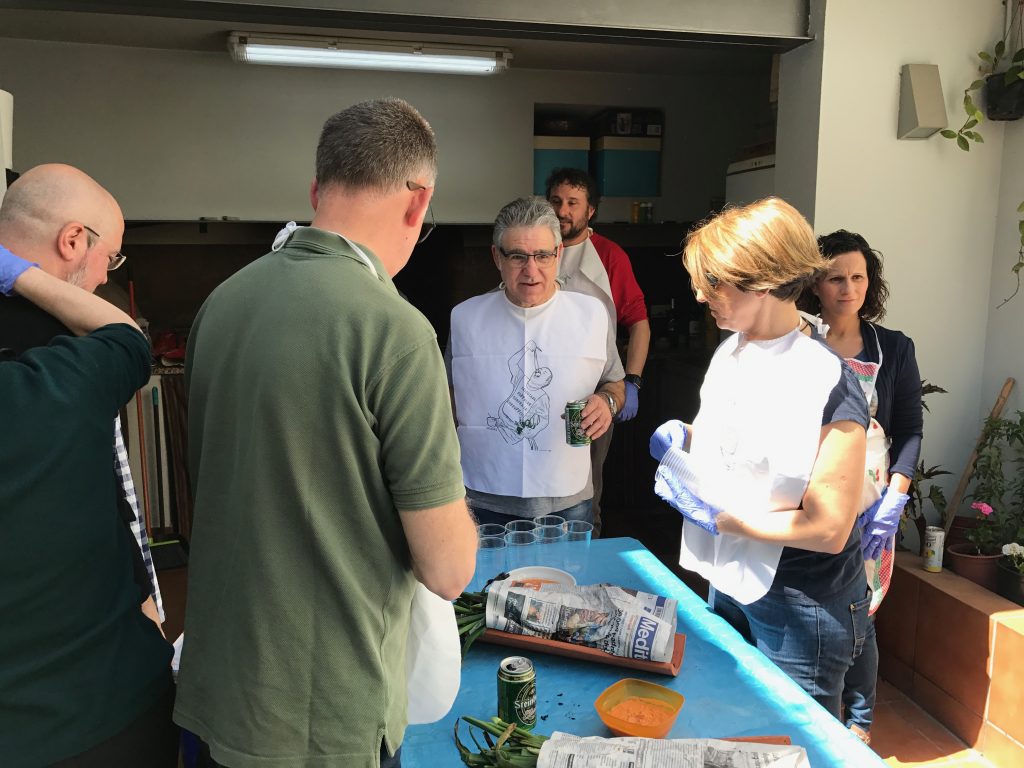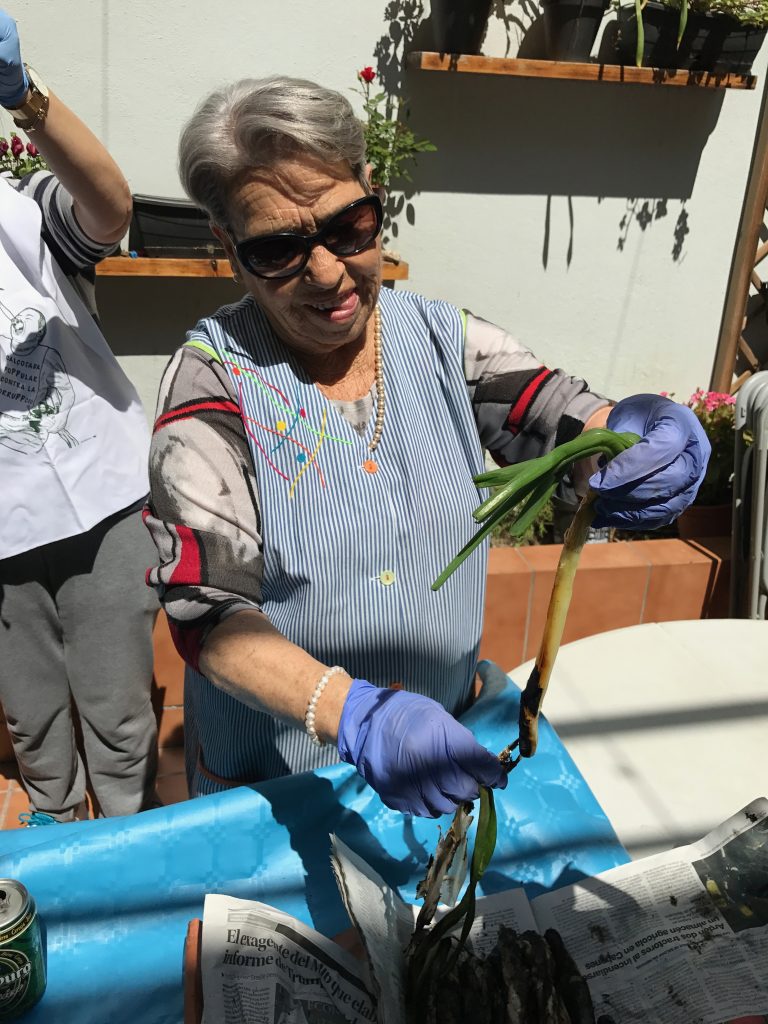 Dreamer just couldn't get it right, though. She needed lots of teaching.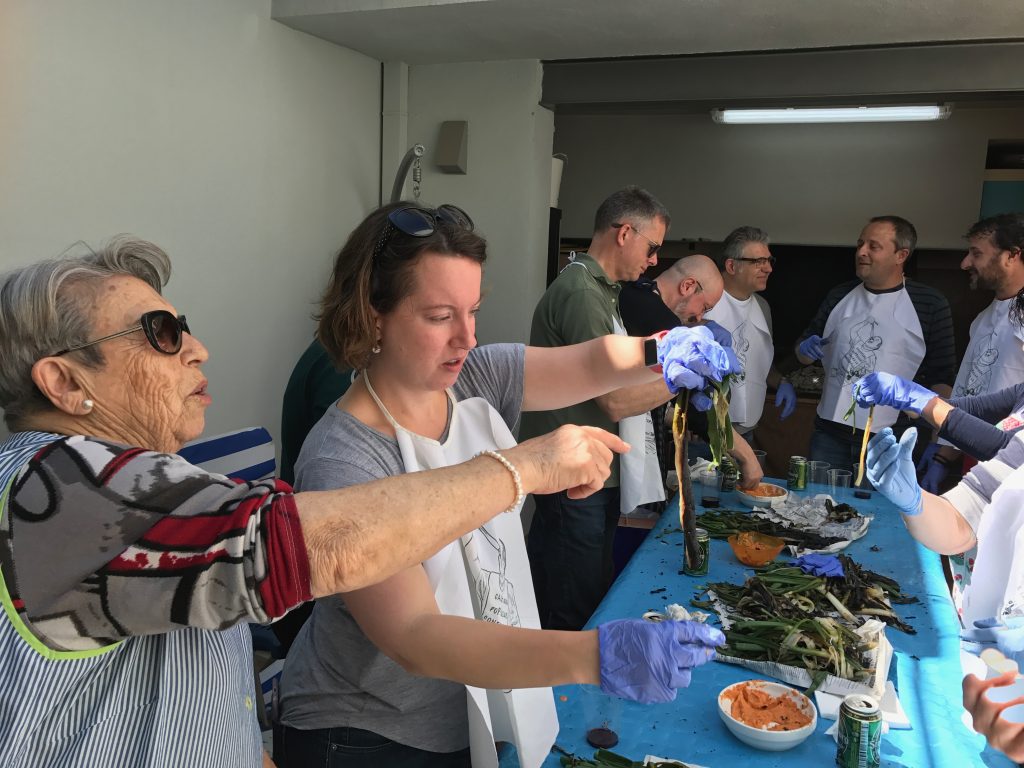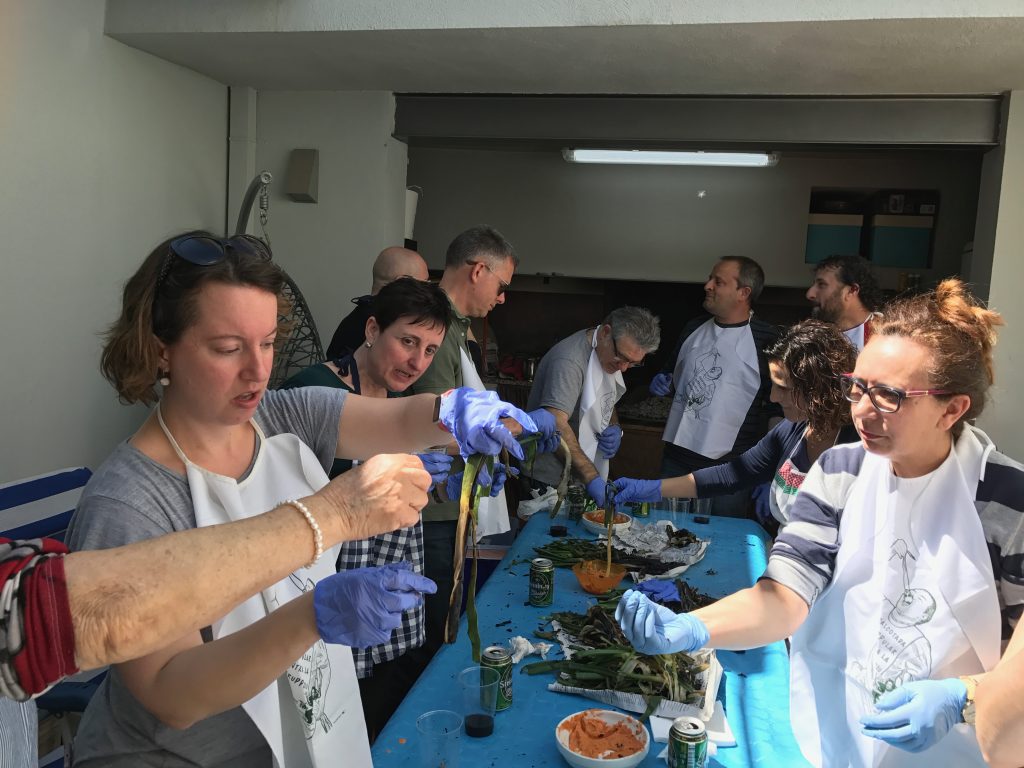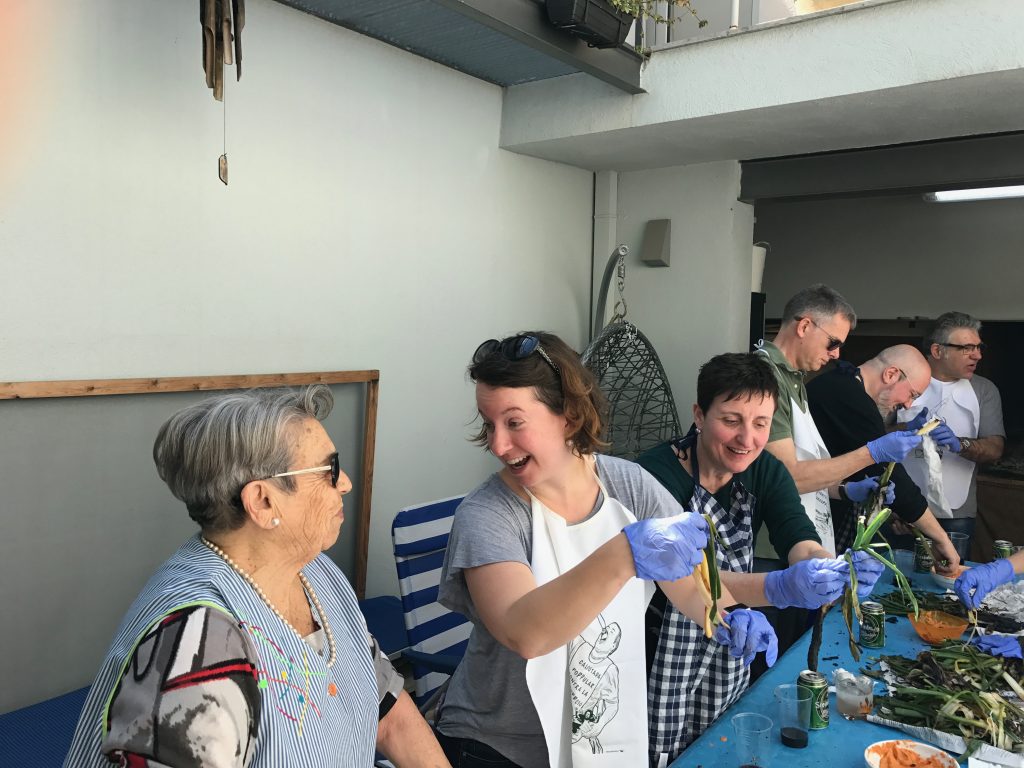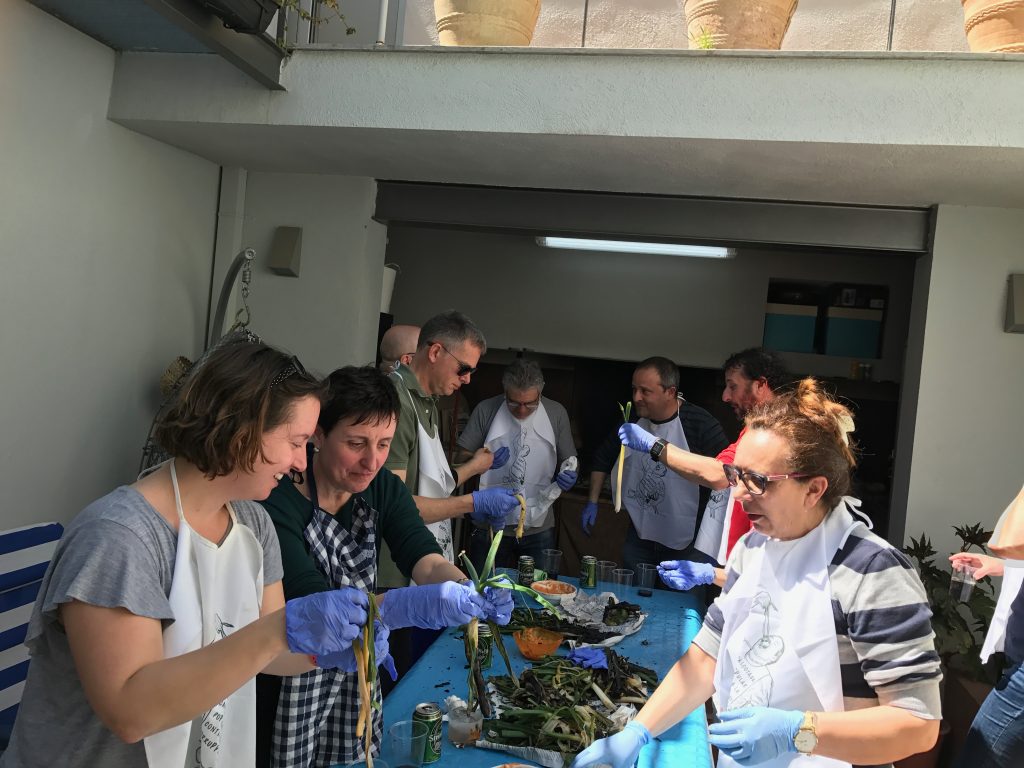 Doer, unsurprisingly, caught on right away.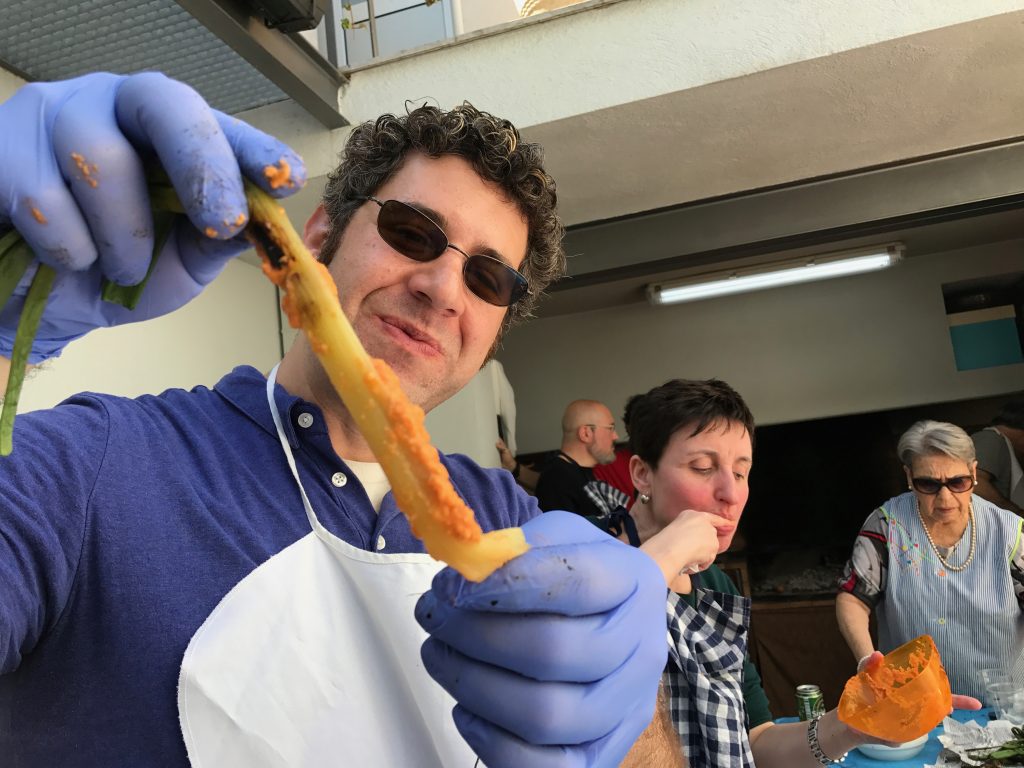 To go with the main meat course, Carles demonstrated how to make homemade allioli (literally, "garlic and oil" or ajoaceite in Spanish). Doer remarked that he hadn't seen this done since culinary school!
Thanks to Màriau and her family and friends for having us over once again to experience local traditions!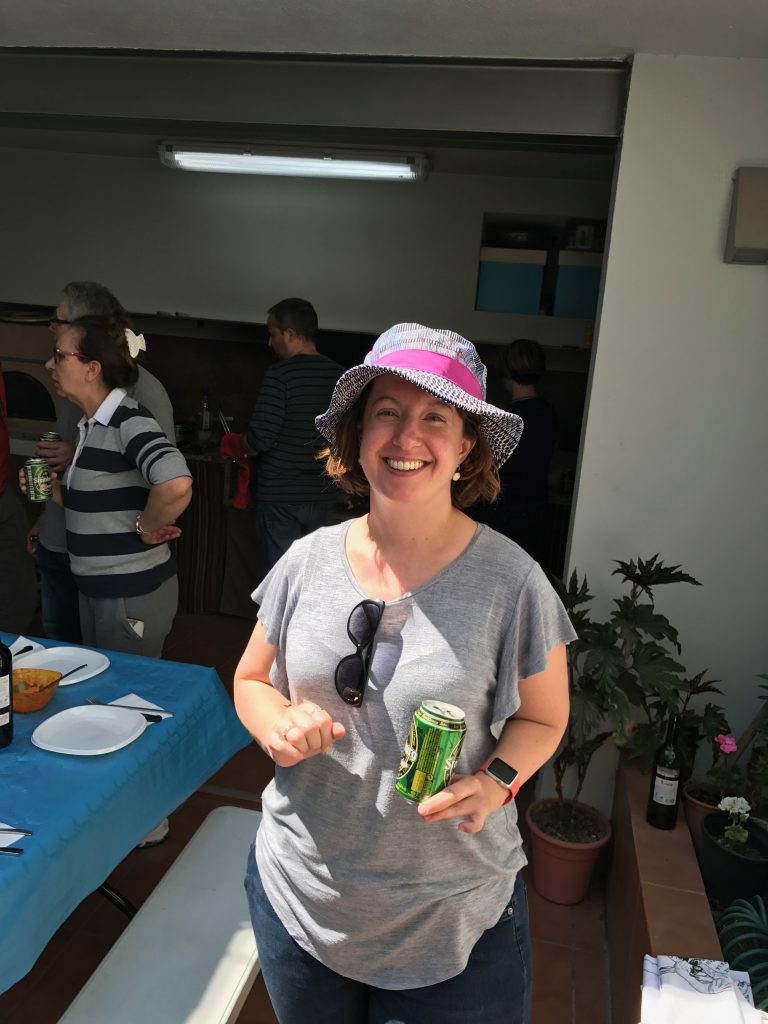 It was a real culinary-focused weekend. Doer made all i pebre the night before. These eels were real fresh!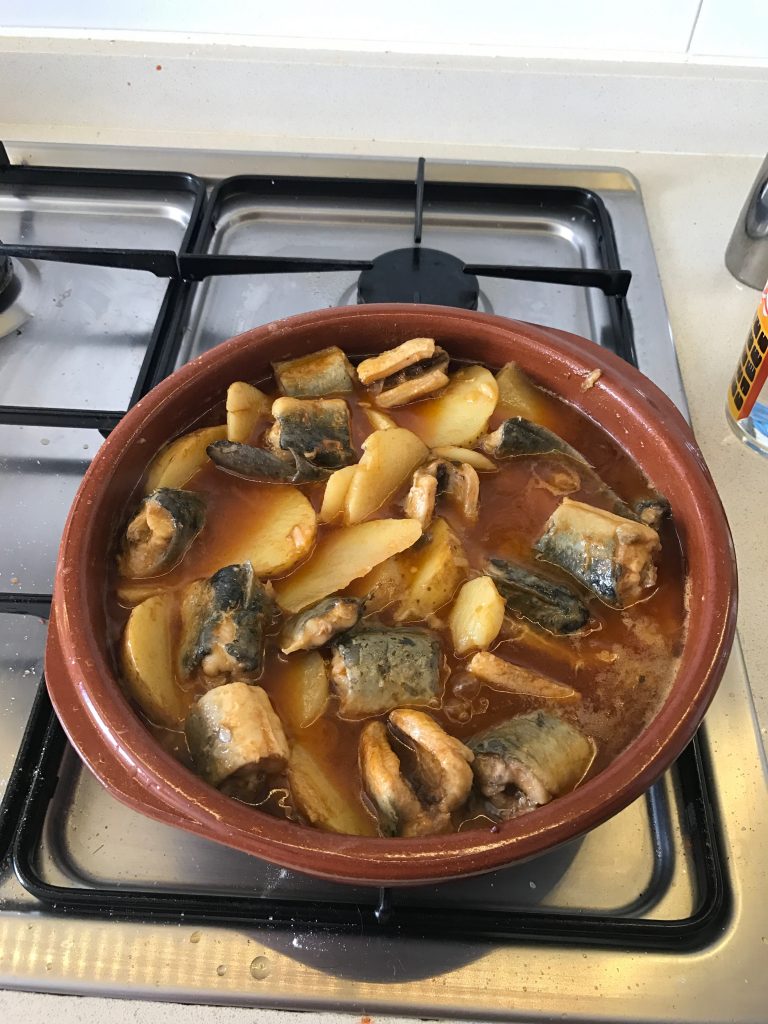 The local school kids seemed to know it was eatin' time, too. It was apparently their time to tour the town bakery, each putting their own loaf in the oven. Look, how cute.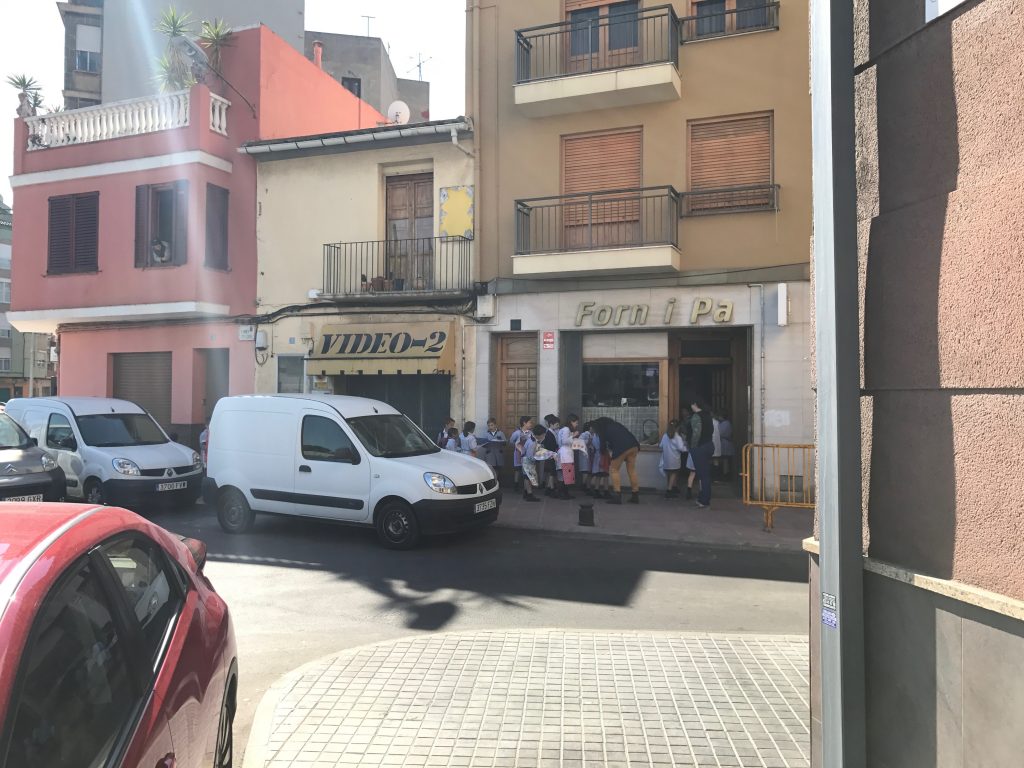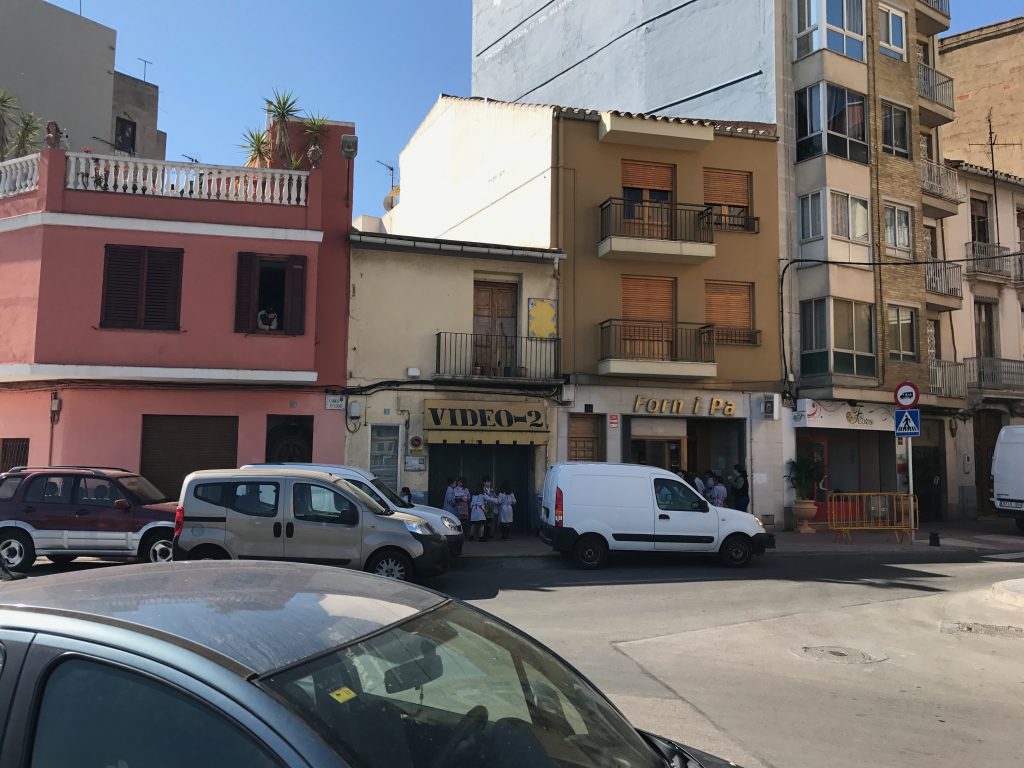 This particular weekend also marked the beginning of Semana Santa, or Holy Week, and we happened to catch part of a parade that started (like so many parades in our town) in front of our apartment building.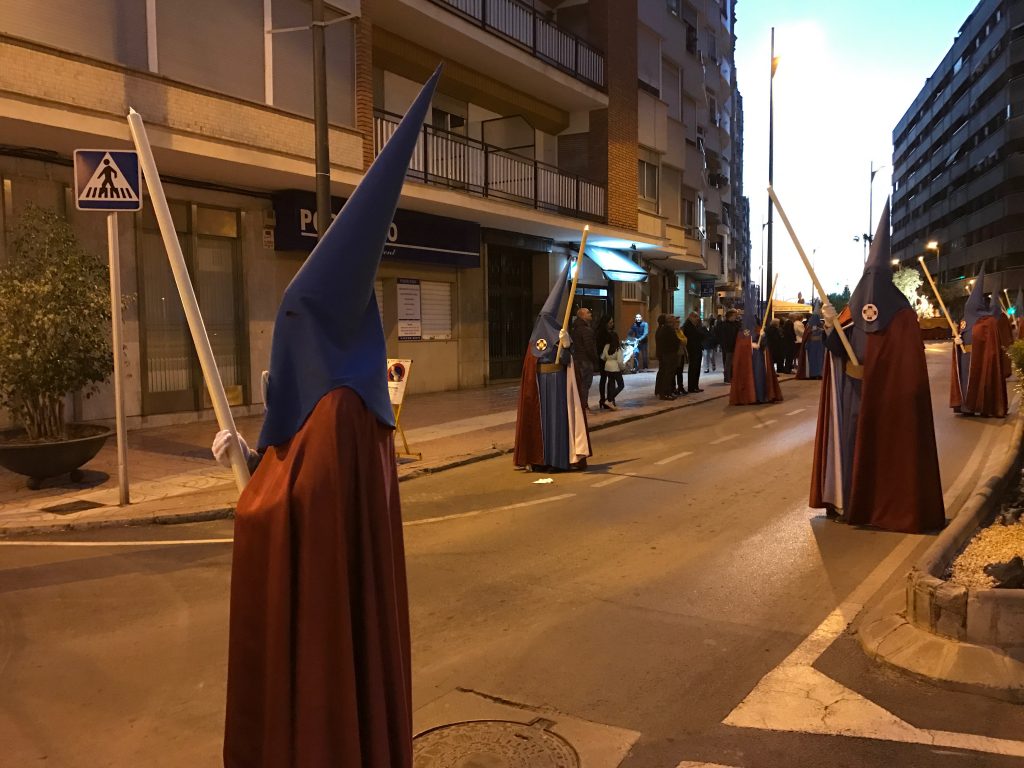 As we mentioned in our post about the Magdalena celebration in Castellón, the pointy hats in this procession have absolutely nothing to do with American-style racism. Nazarenos have covered their faces in this way for many years to signify mourning and shame for their sins.
The Daily Show's Trevor Noah had his own take on this, too. The video is worth watching.