If we visited Amsterdam for the tulips, then we definitely went to Rotterdam for the pinball.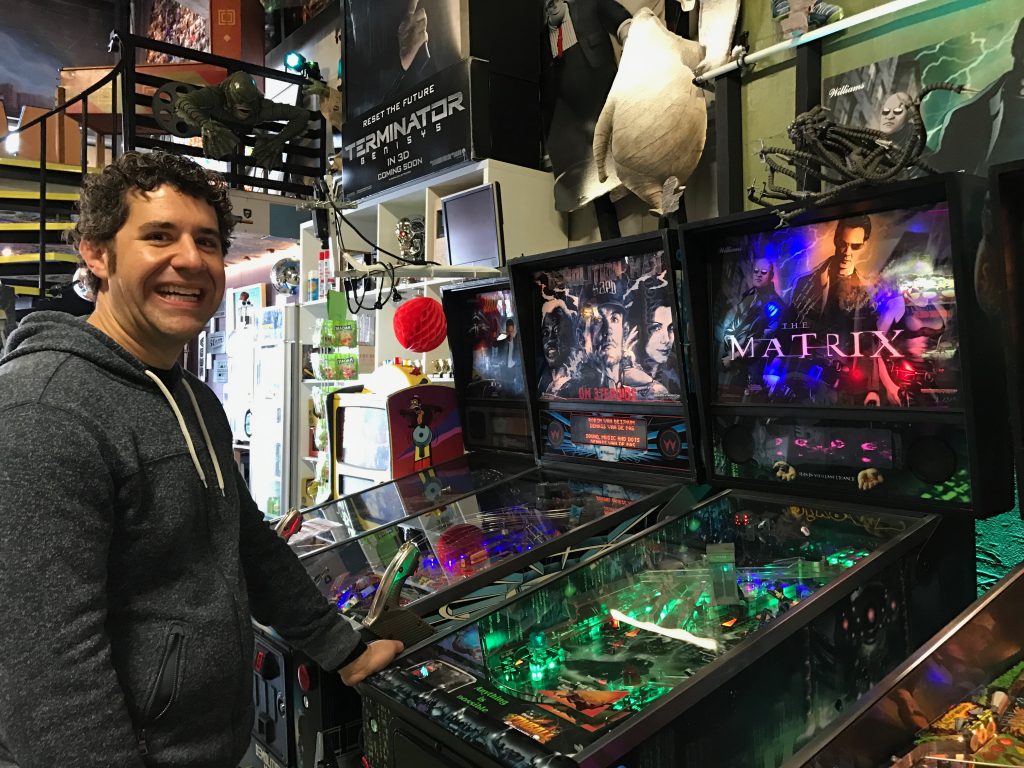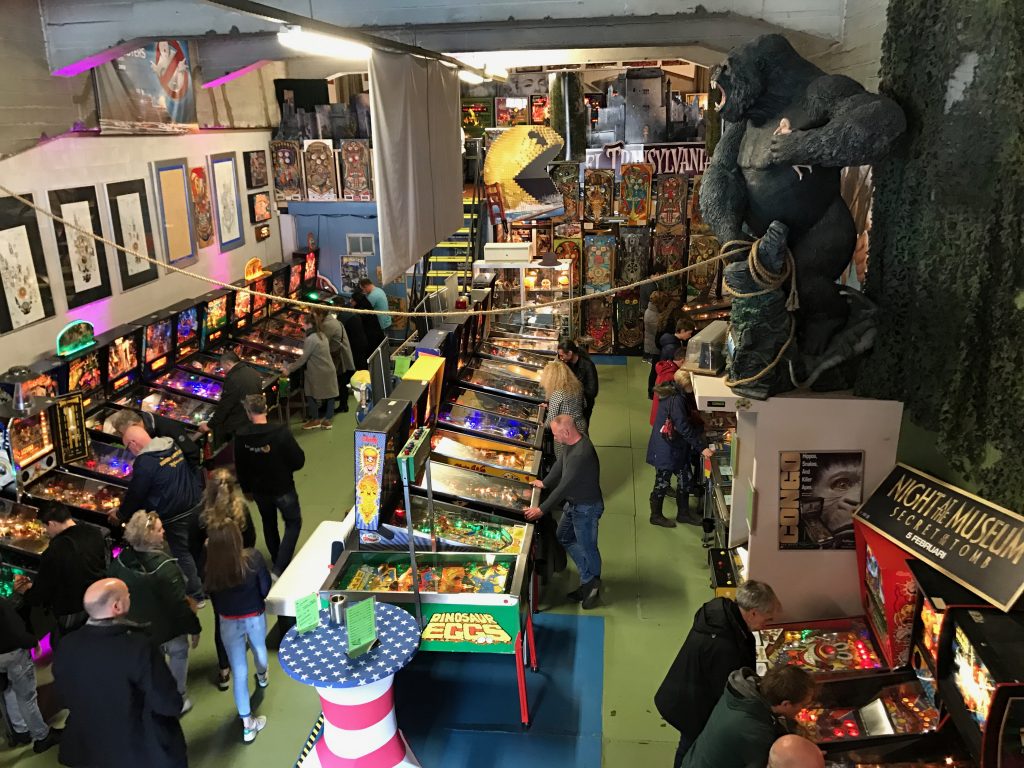 We also encountered surprisingly modern architecture.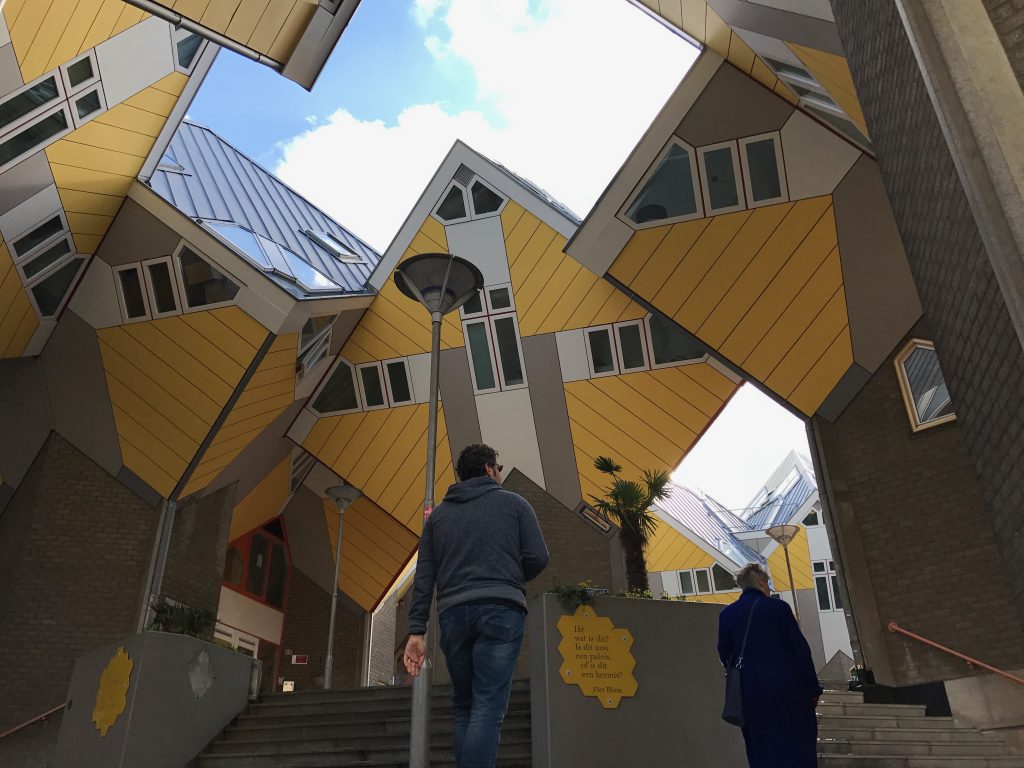 While Amsterdam retains its historic credentials, Rotterdam looks very different because the Germans bombed it in 1940 during World War II. The city has since recovered, and today it is Europe's largest port.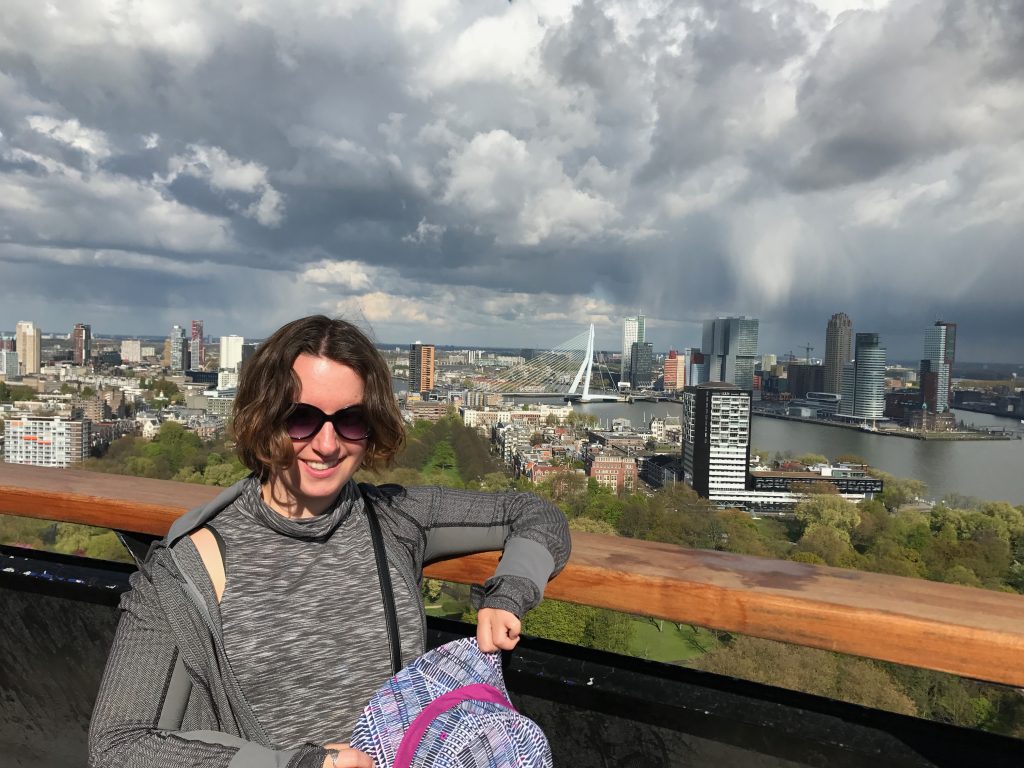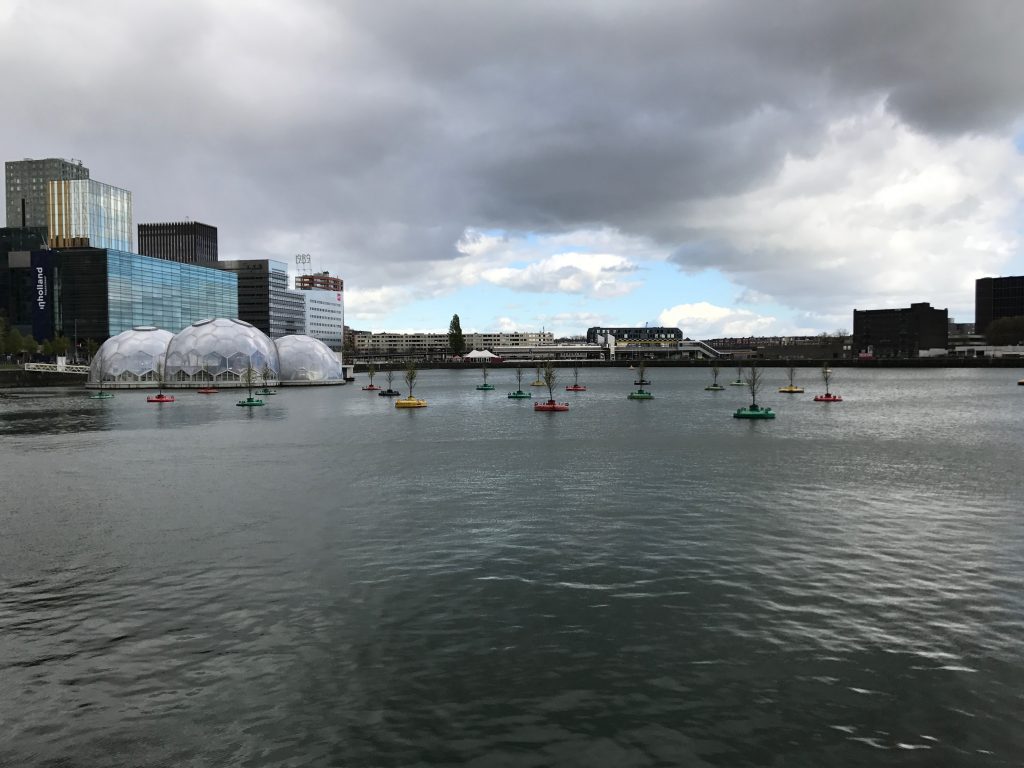 We also enjoyed the small, historic section of the city that was not hit by bombs and thus remains preserved.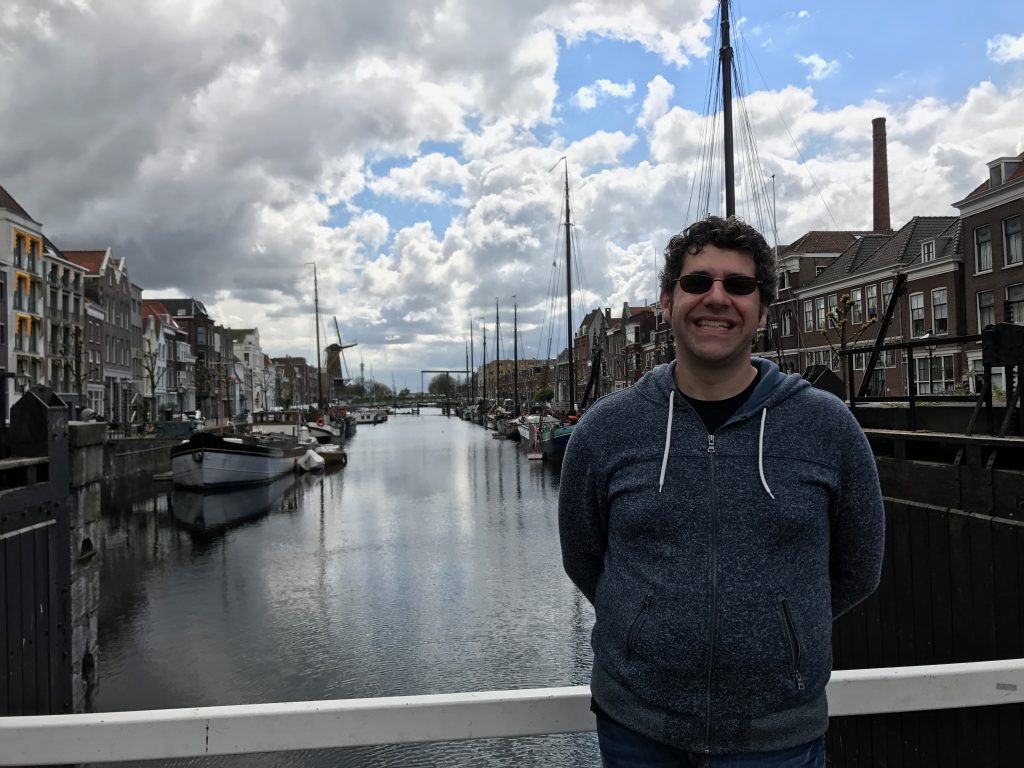 Our train ride into Rotterdam was short and uneventful, with a gray spring landscape broken up by shocks of color.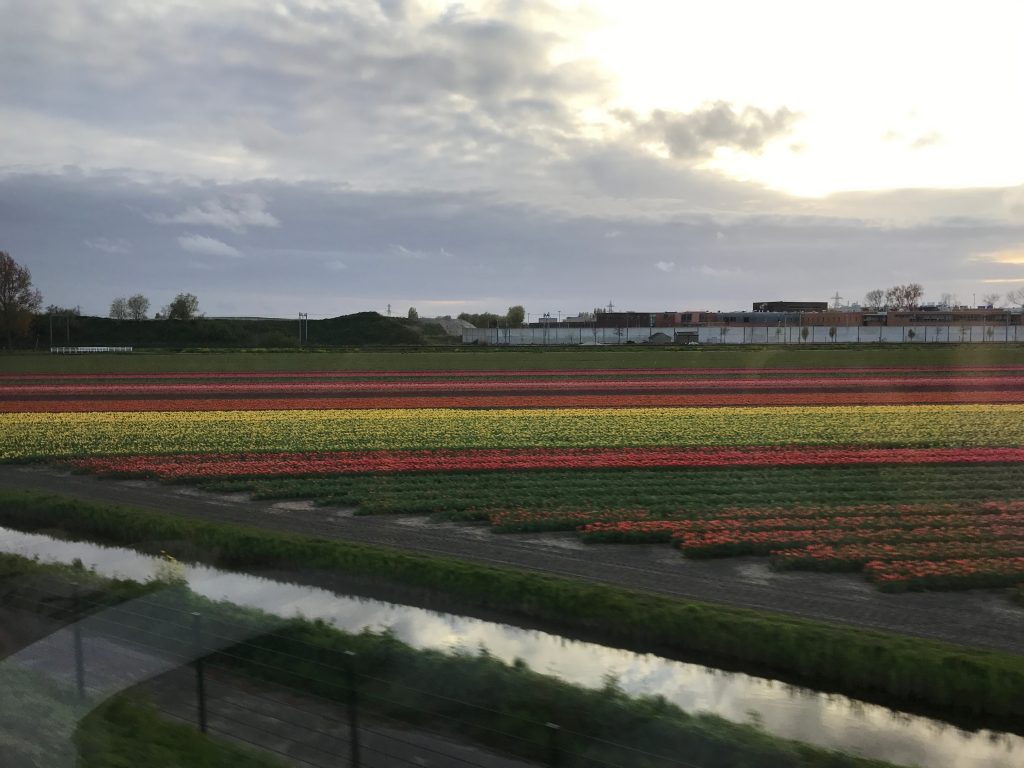 We found our boat hotel and, as we didn't have our bearings, settled for some New York-style burgers… heh, whatever that is. On our way back to the hotel after dinner, we ran into some Turkish people who seemed to be celebrating the results of an election.
Breakfast the next morning was none too creative, either, but at least you can count on Mickey D's for some eggs to start the day. Sometimes, eggs for breakfast feel like a luxury here, as it's not a common way to start the day in many European countries – Spain definitely included.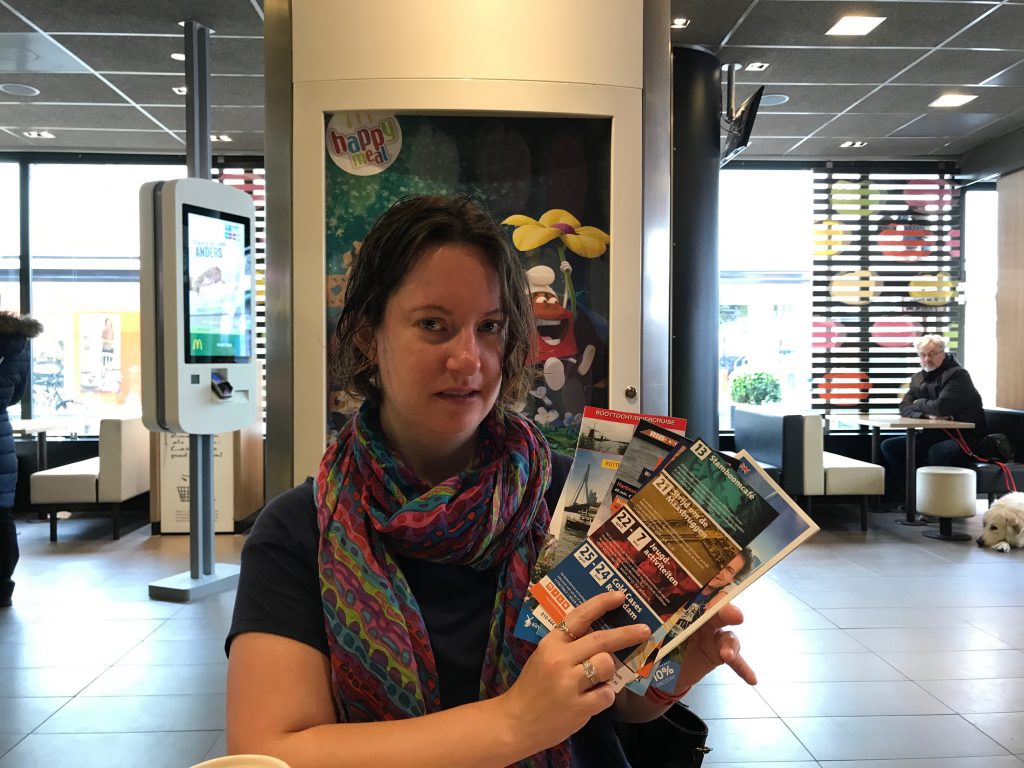 We had a little time before the Dutch Pinball Museum opened on Monday, so first we stopped by the city's famous Cube Houses: habitable architectural wonders tipped on their sides.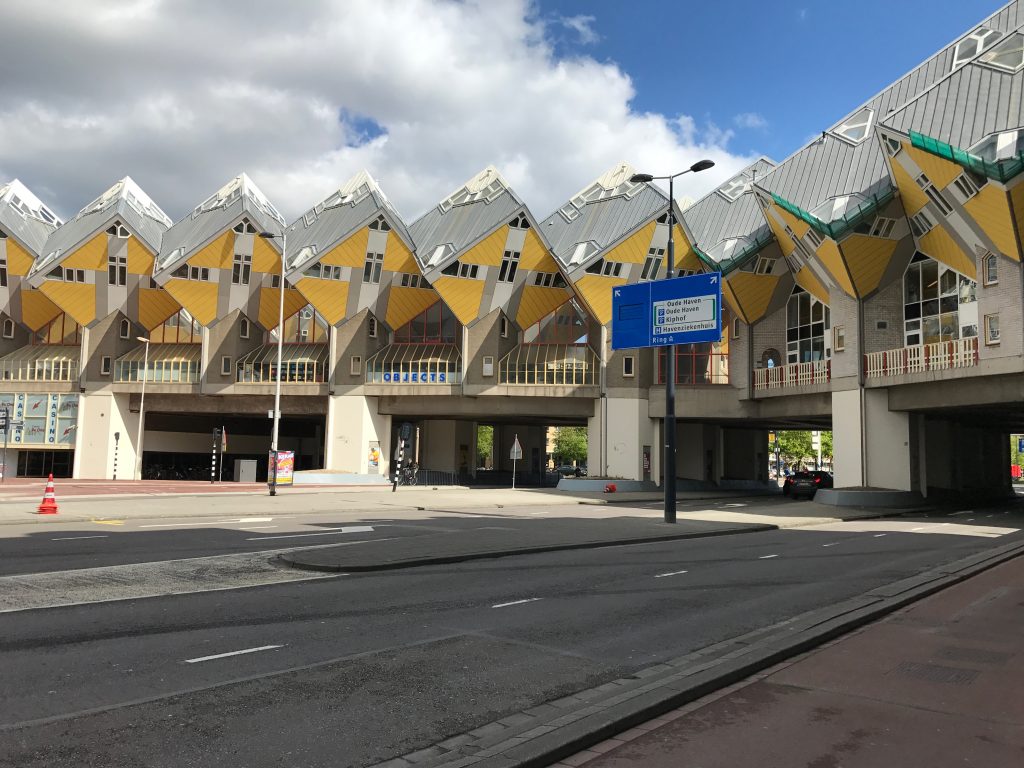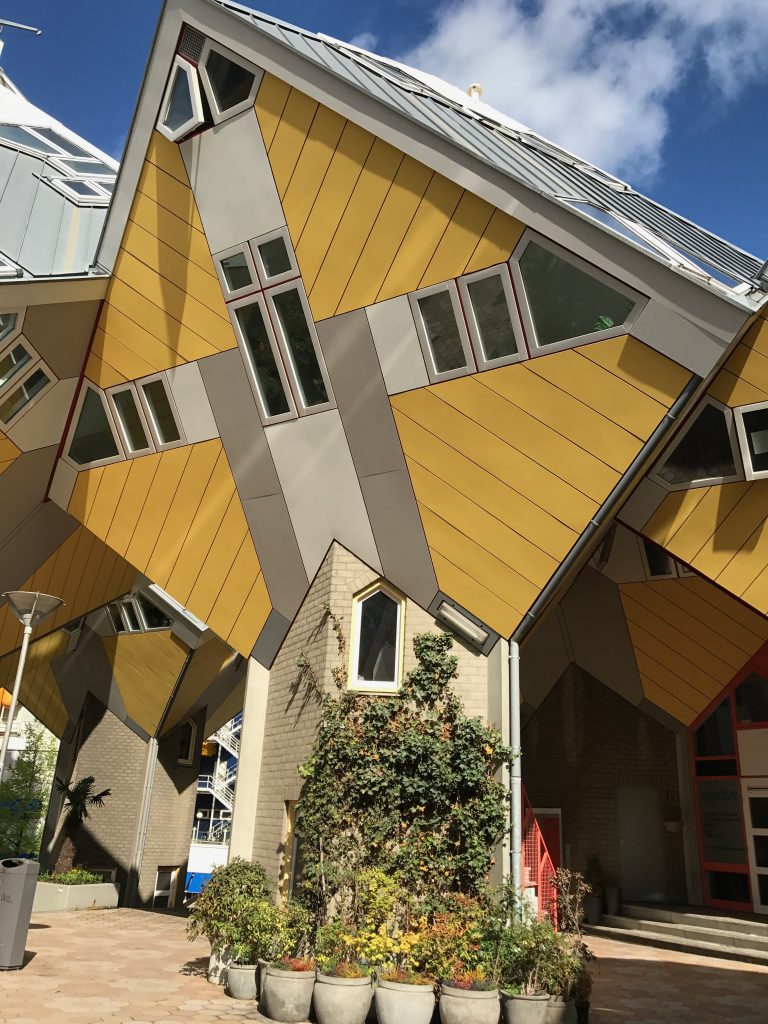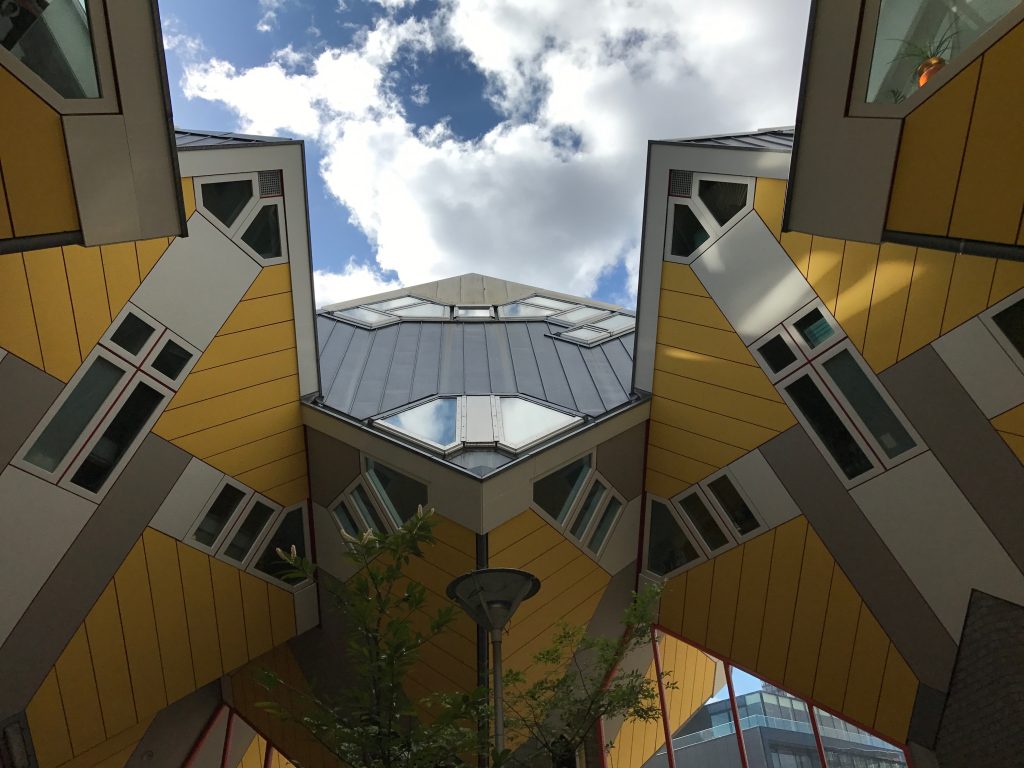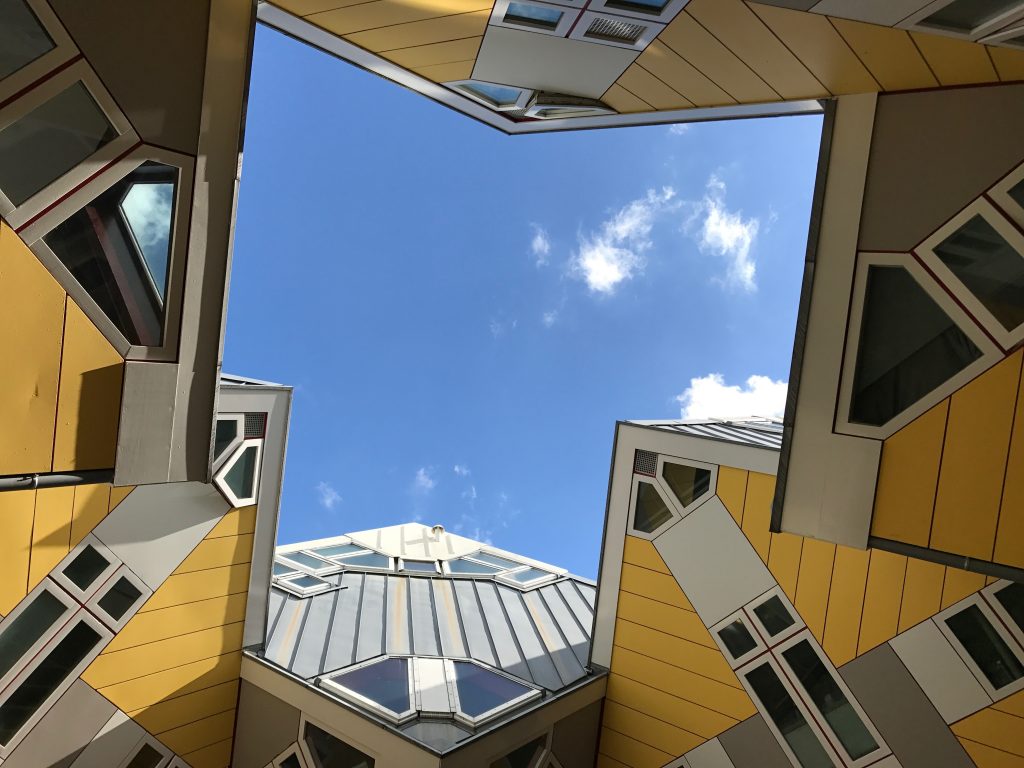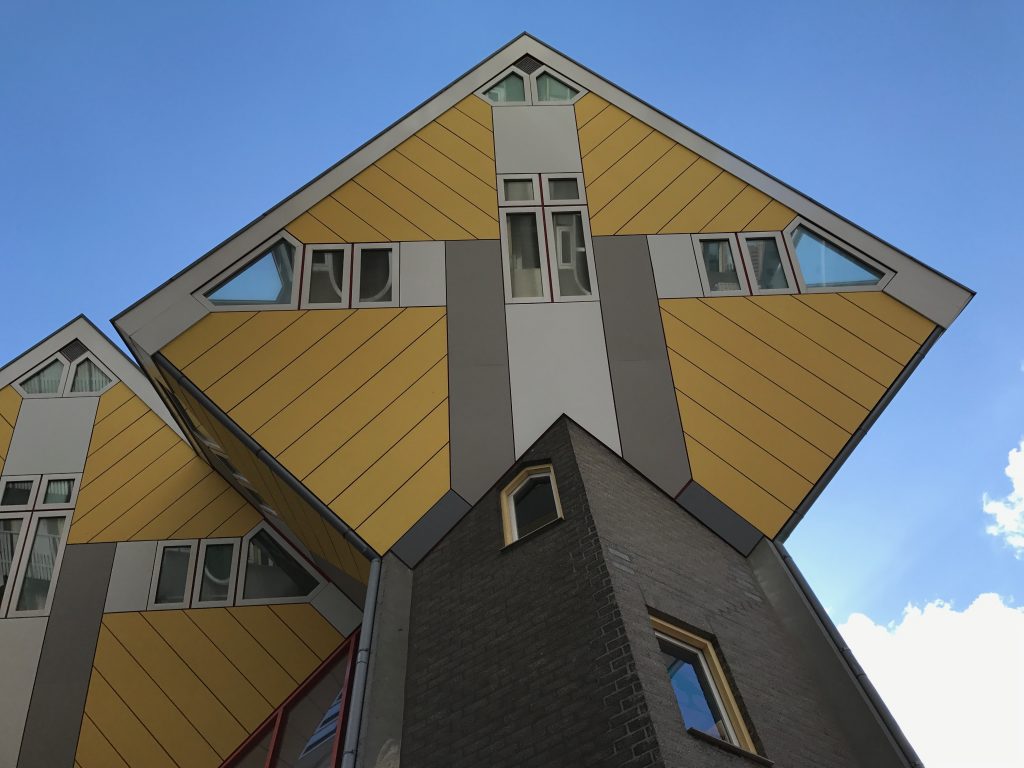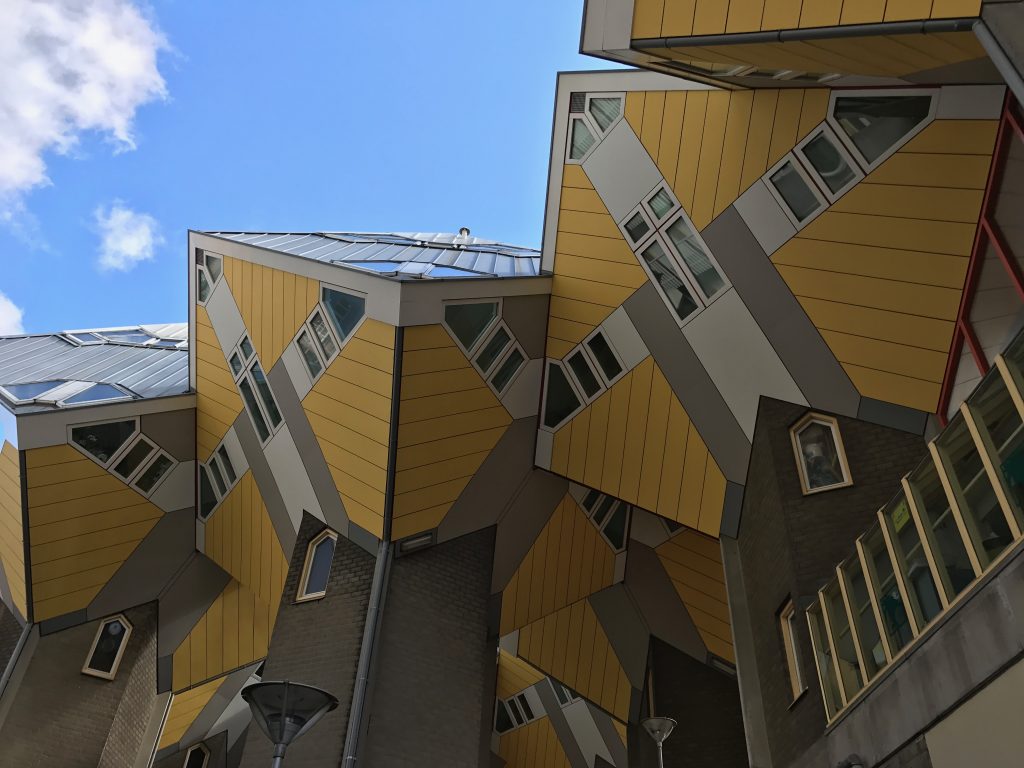 According to a sign at the Show Cube, "living in a cube requires a bit of imagination and adaptability by the residents. They must thrive on creativity since standard furniture simply will not fit."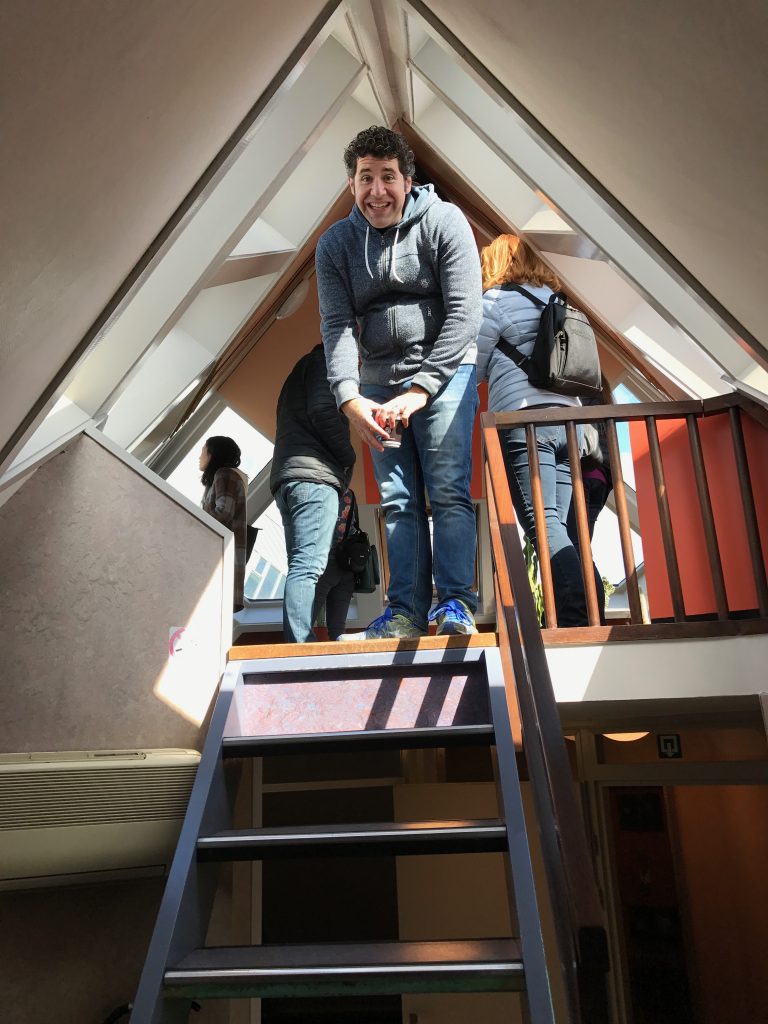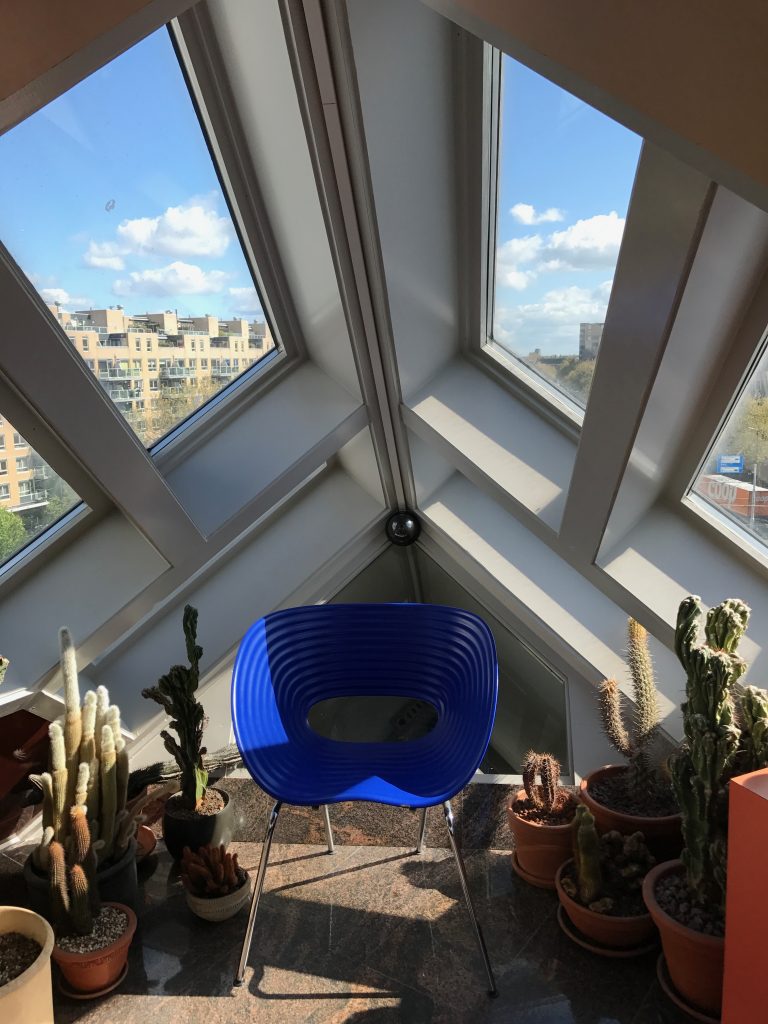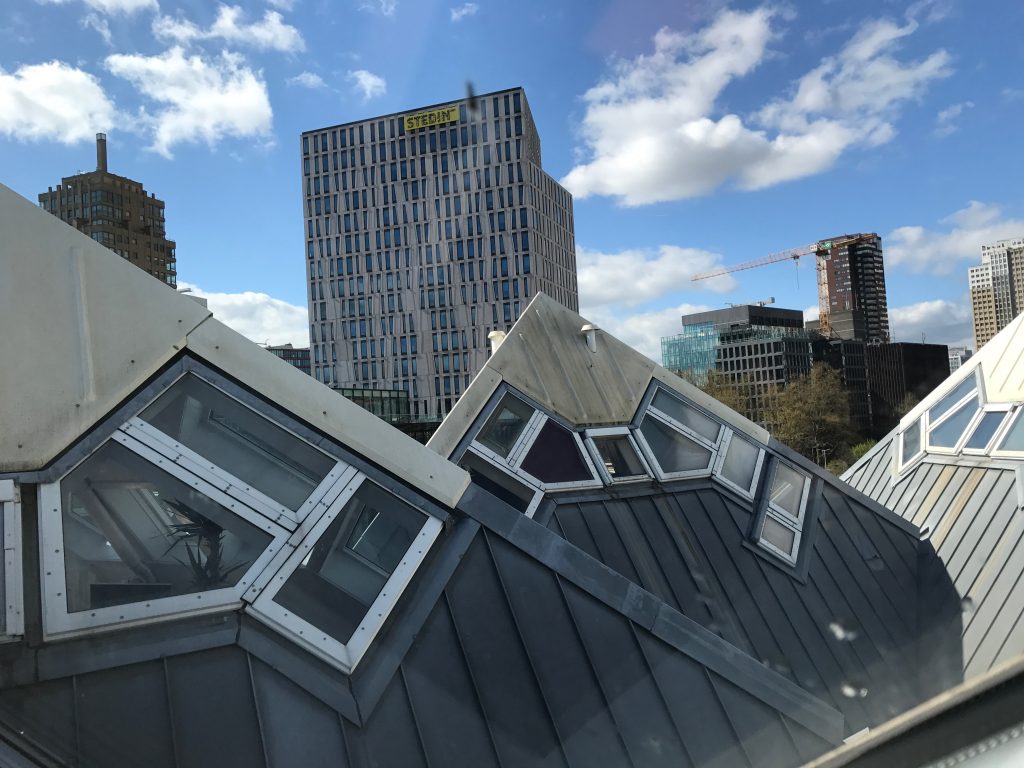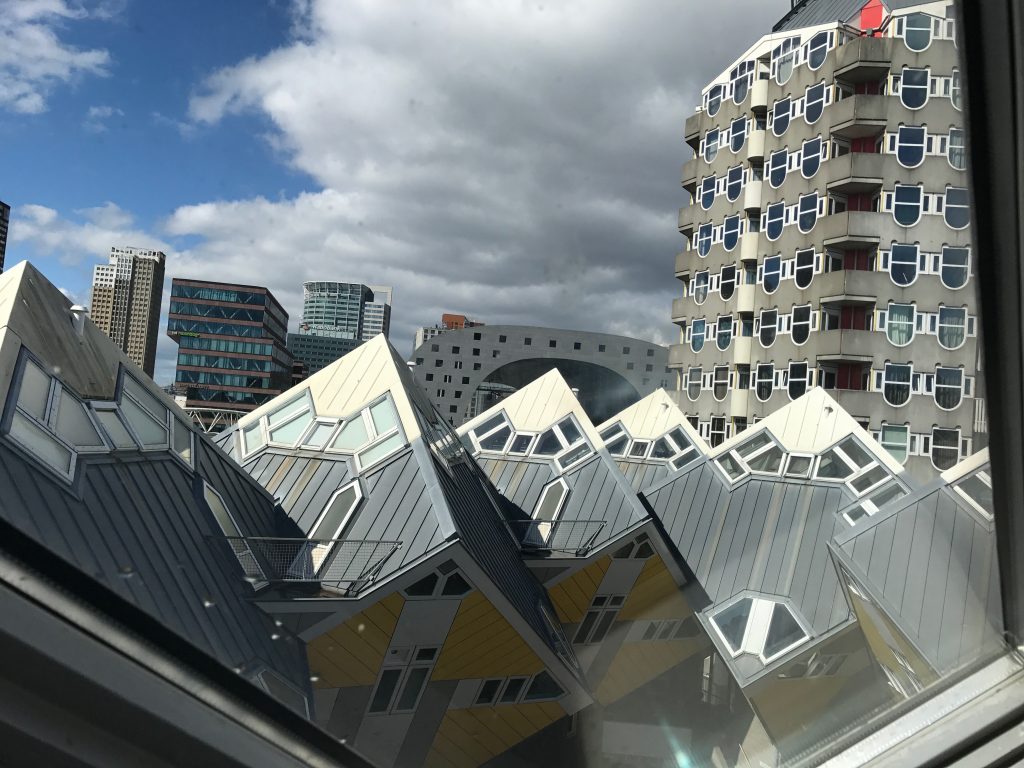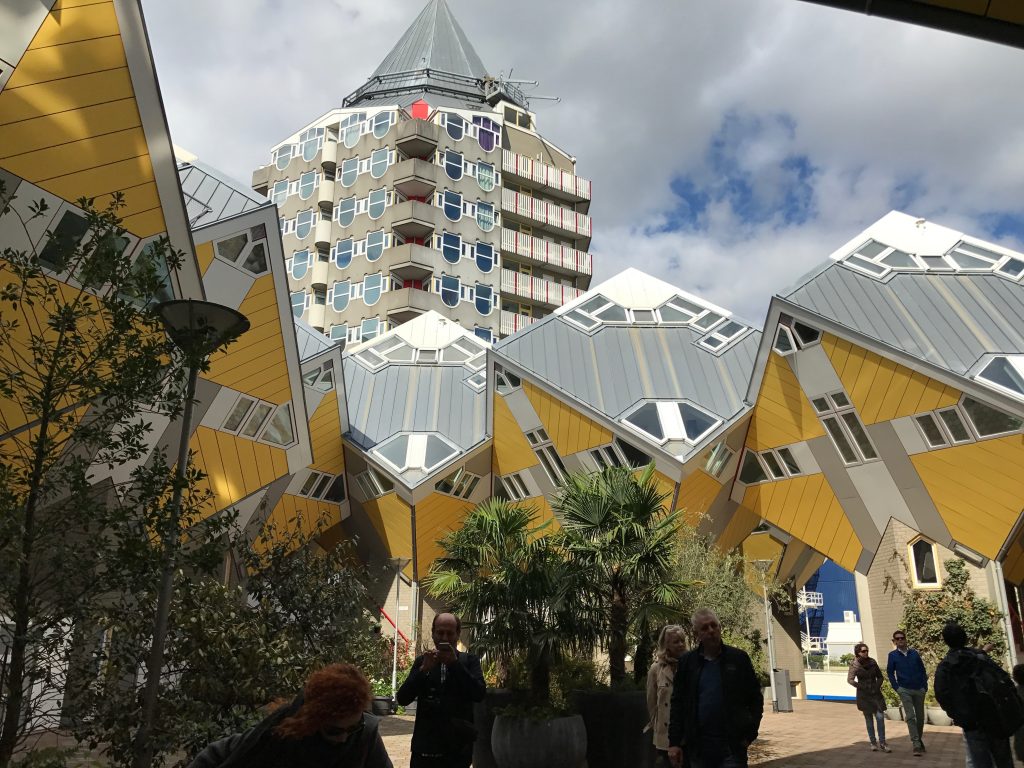 Many of the cubes are still used as residences, but there are also some… er, interesting shops on the promenade below.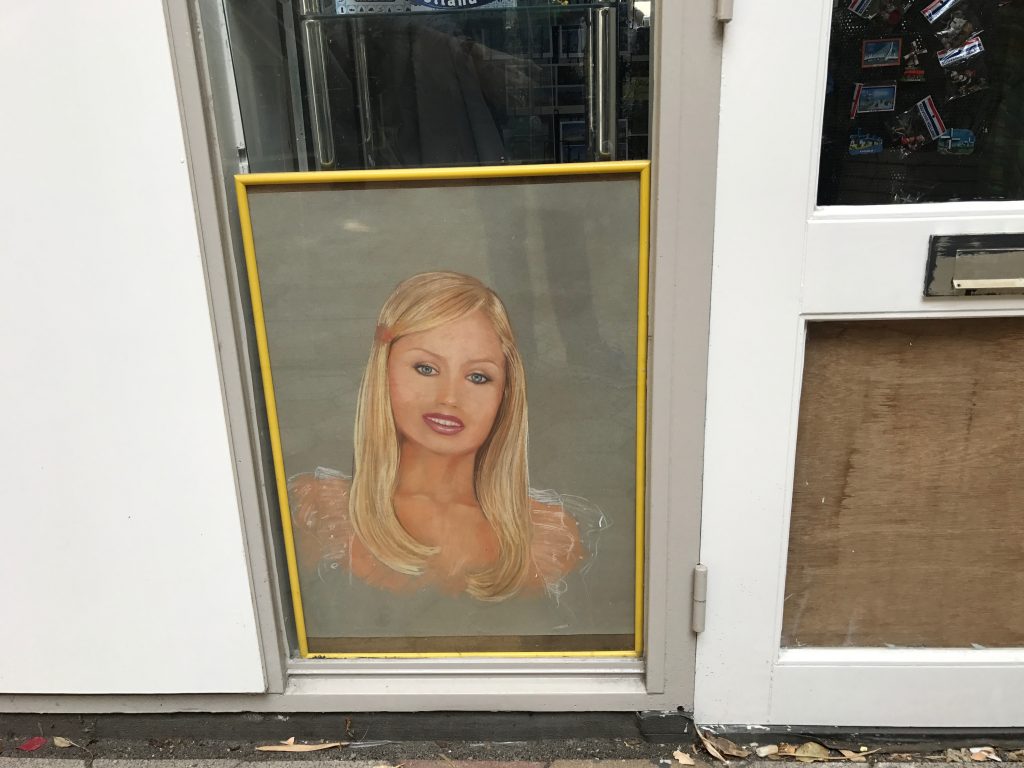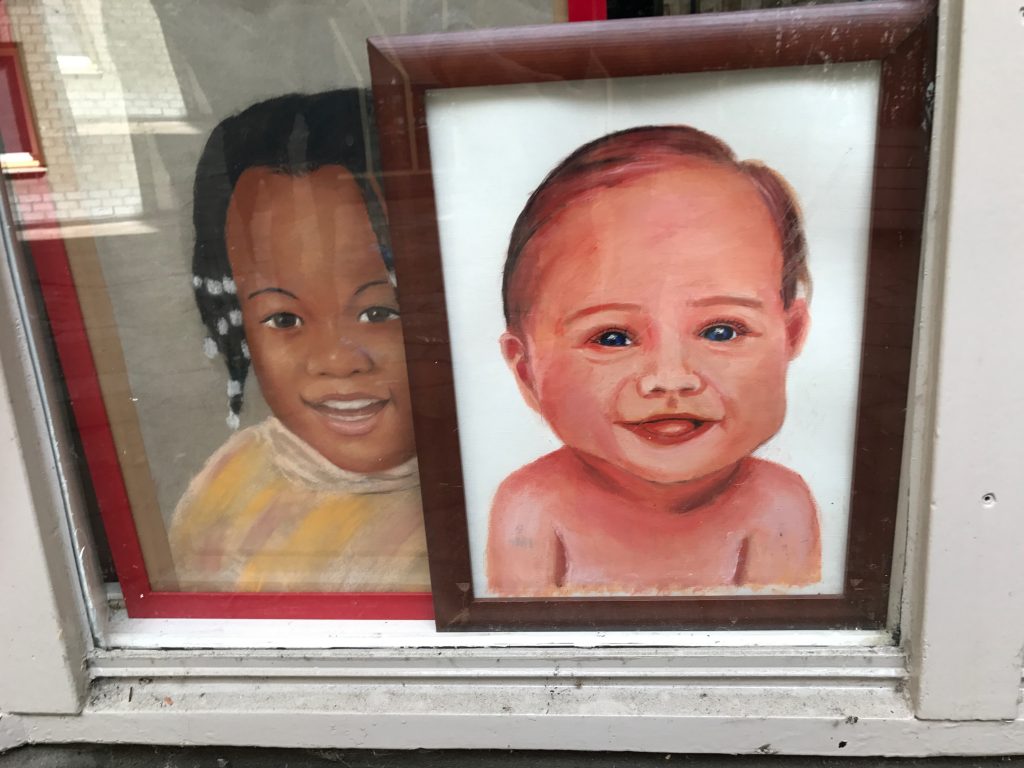 Then – finally! – what Doer had been waiting for: pinning!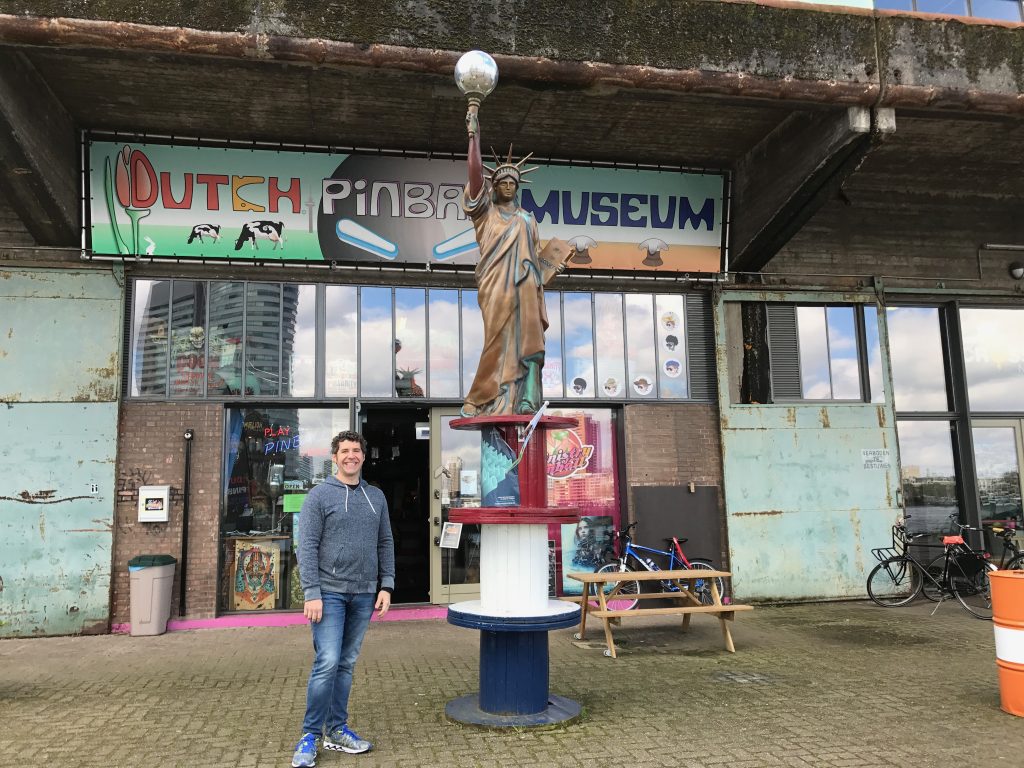 Doer bought an all-day pass to the Dutch Pinball Museum, naturally.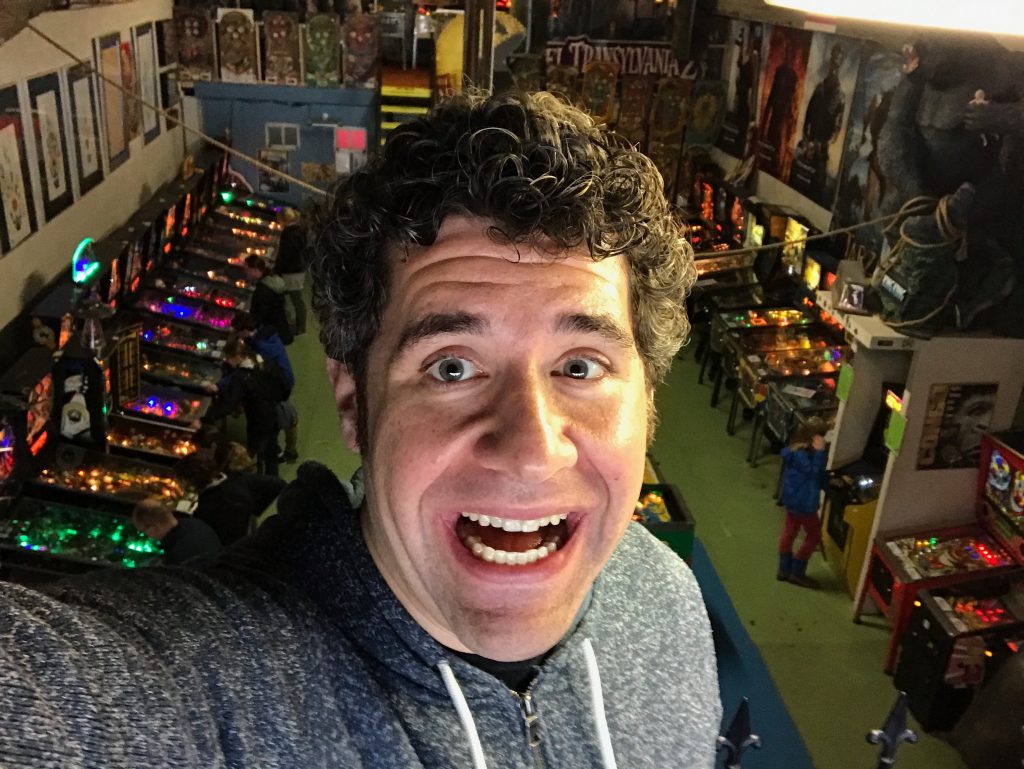 Dreamer only bought a one-hour pass, but she did admit to liking Funhouse.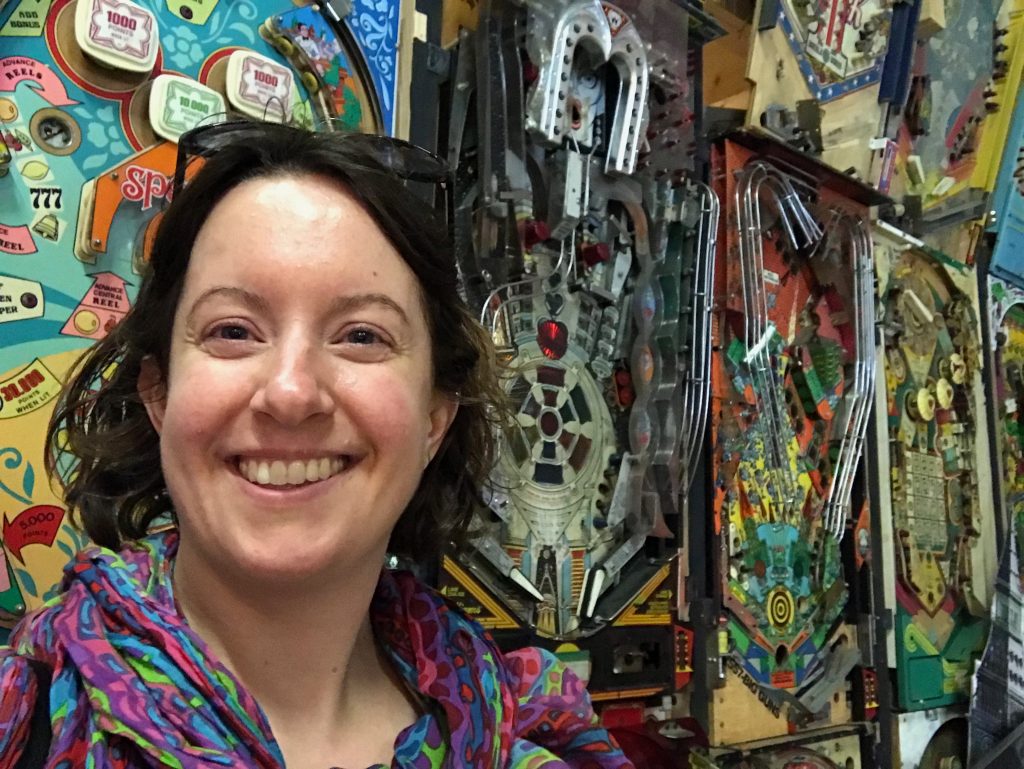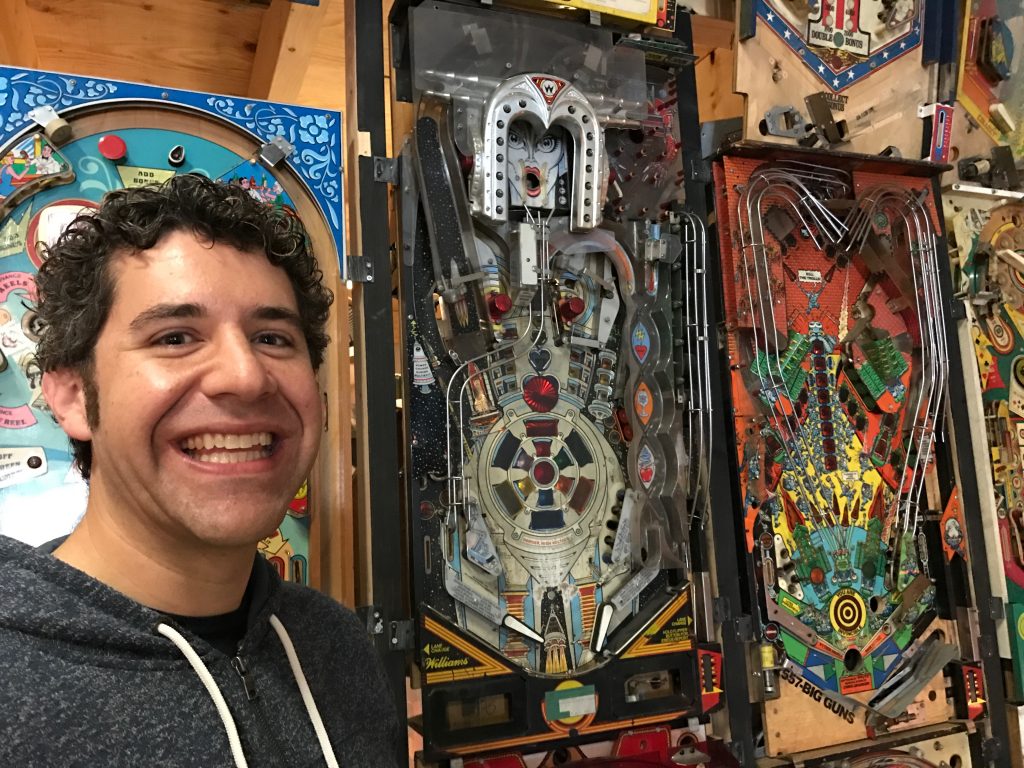 While there are plenty of newer machines, this place definitely earns its museum designation, as it features a number of older games that go at least as far back as the year 1920.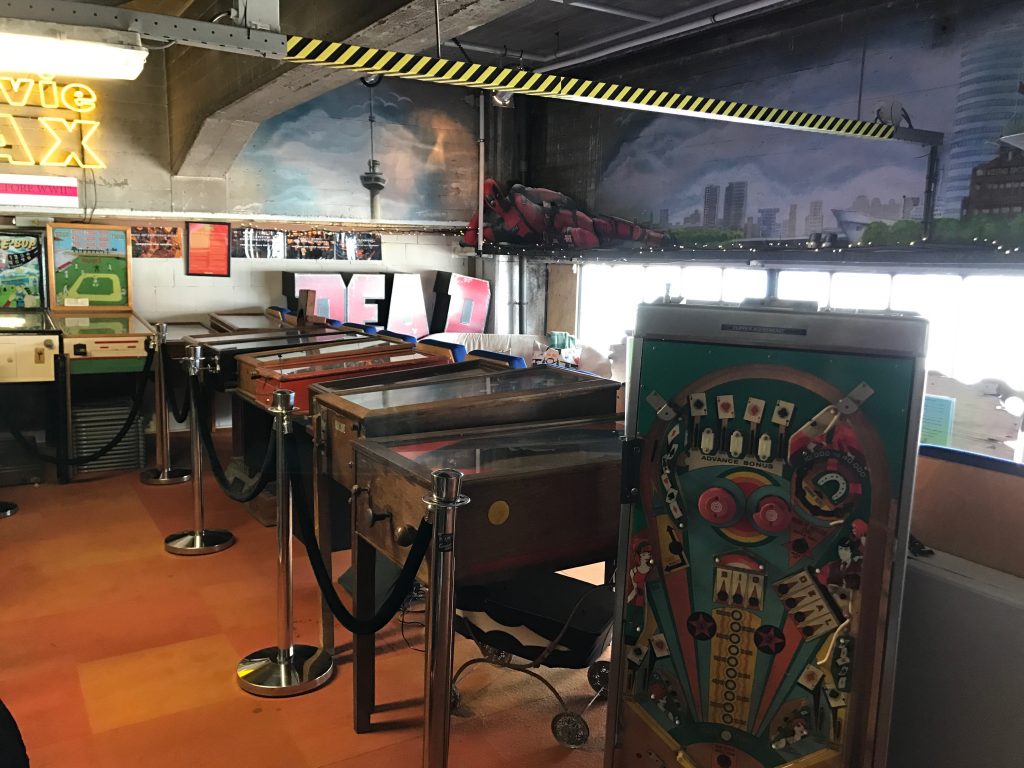 Doer was too absorbed in pinball to finish this collection of coin door photos. These machines had clearly come from all over Europe and had existed pre-Euro Zone.
Doer played nearly five hours, with only a short break for food.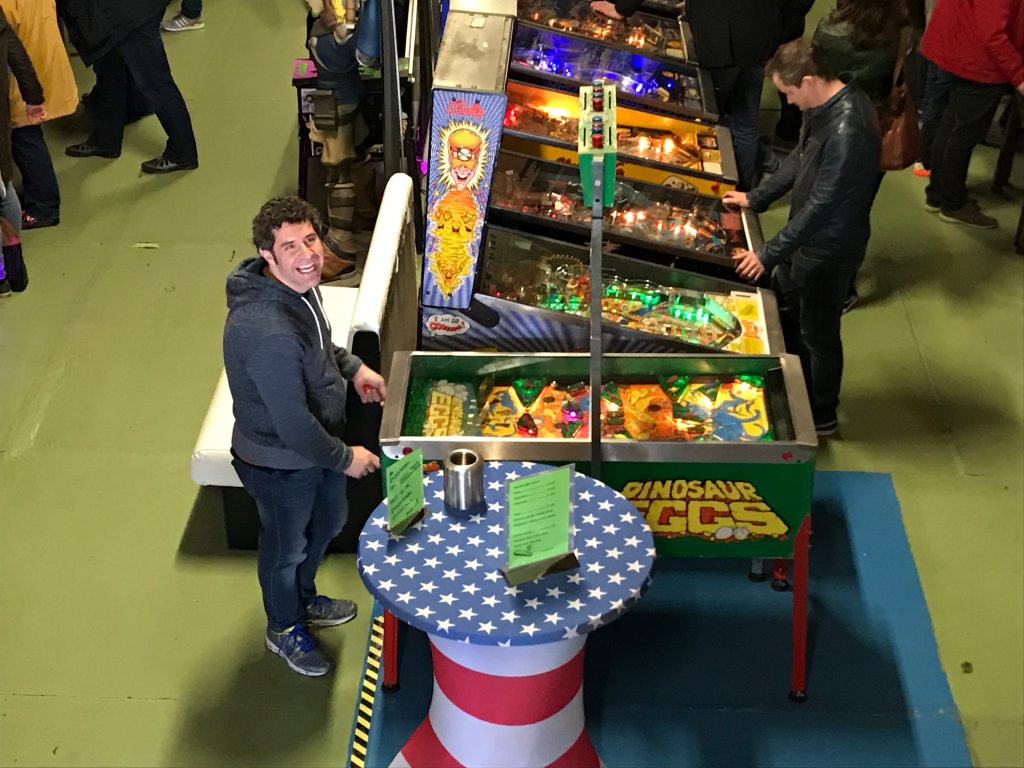 This is the most interesting thing Dreamer saw while Doer was busy pinning: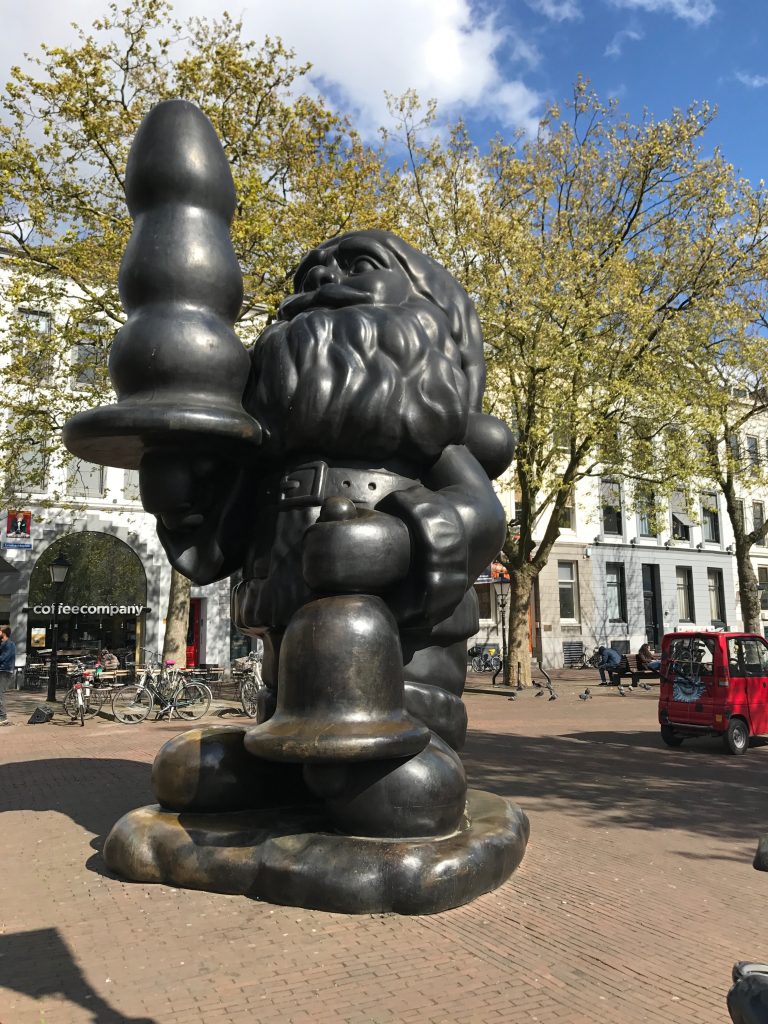 Tuesday started in true Doer-Dreamer Hobbit fashion, with two breakfasts. The first breakfast happened by accident when we were waking by the Strips! comic museum by our hotel, saw a Scottish terrier named Charlie, and just had to go in. We couldn't understand the exhibits, which were exclusively in Dutch, but we decided to eat in their cafe. It was one of those happenstance experiences that we will always remember fondly. Many of these happen to involve dogs at this moment – can you blame us?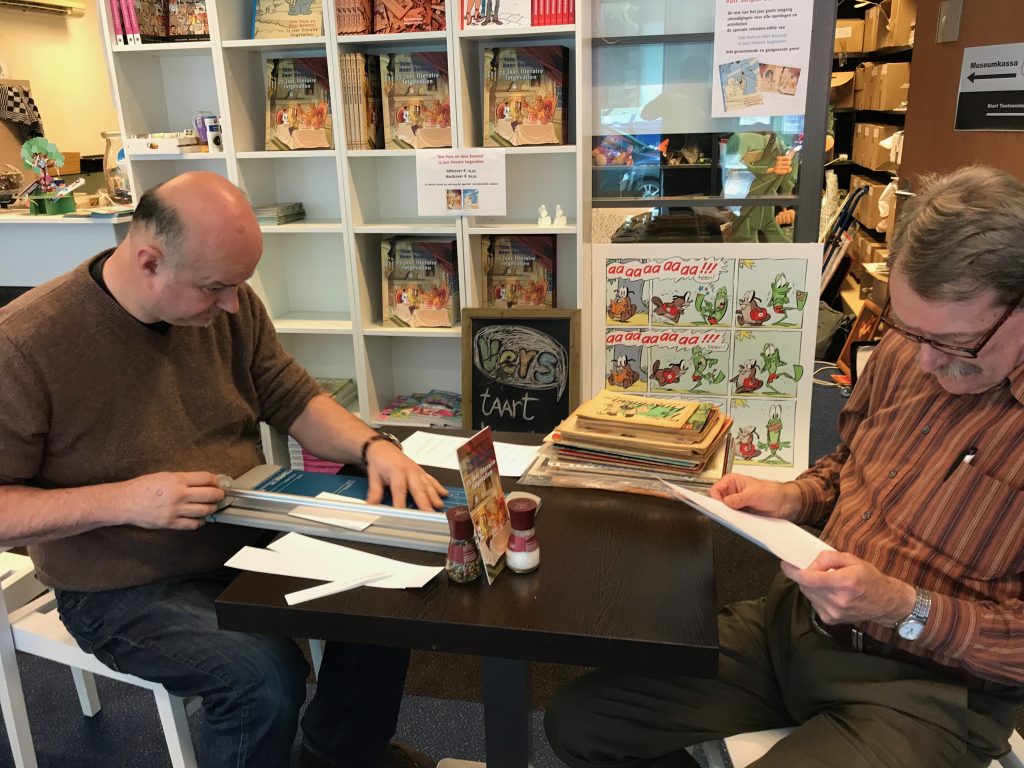 Charlie was the best boy.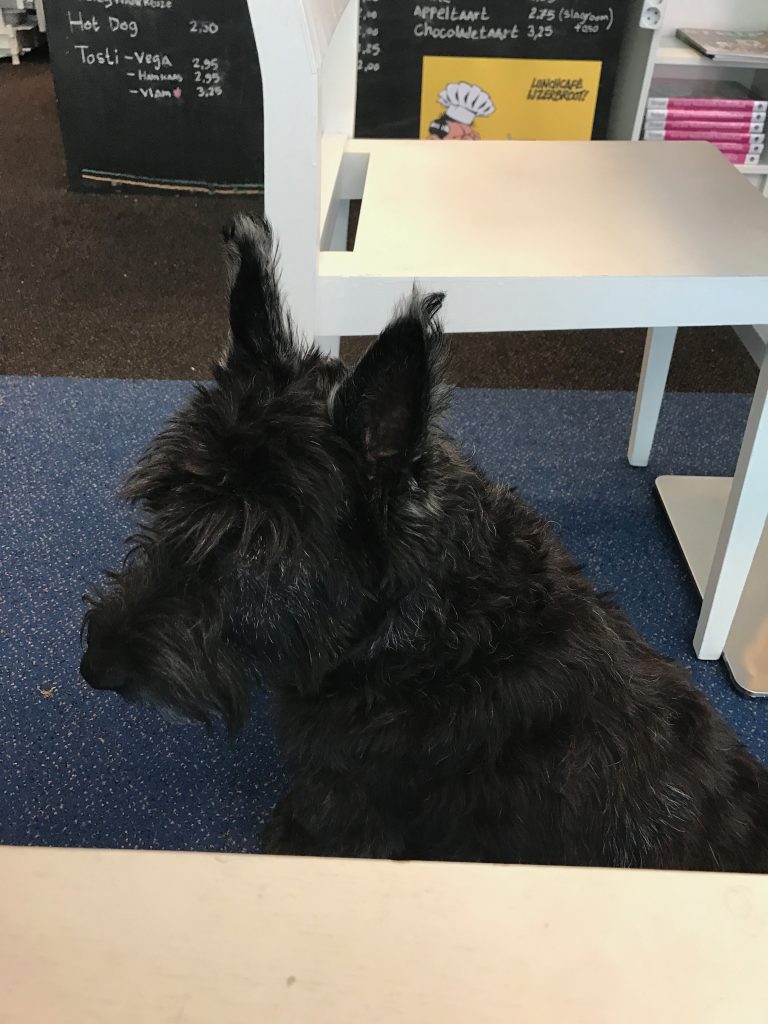 Dreamer later enjoyed some poffertjes while Doer browsed a local market. Then Doer had his second breakfast – a herring sandwich at Markthal, the gourmet food market.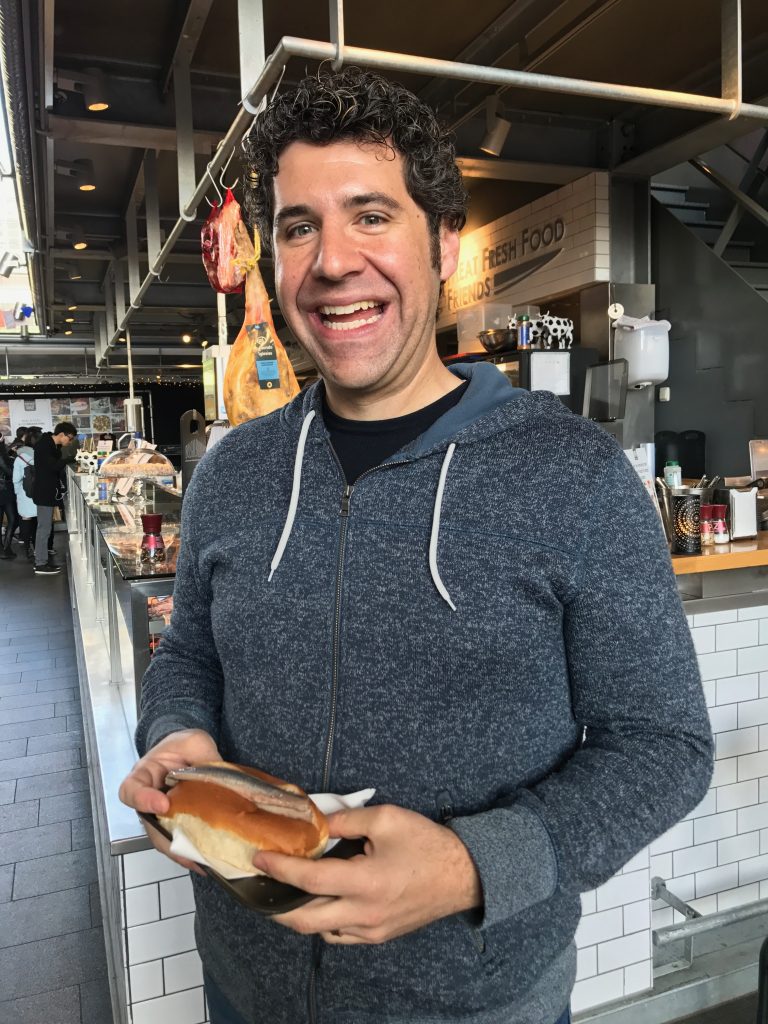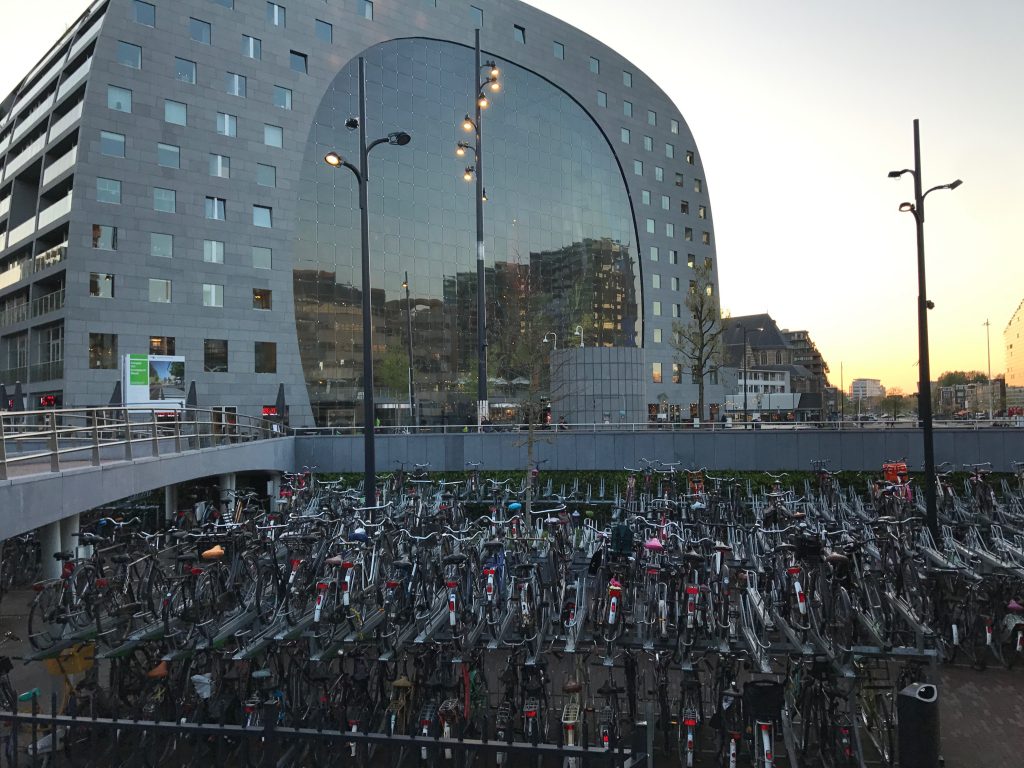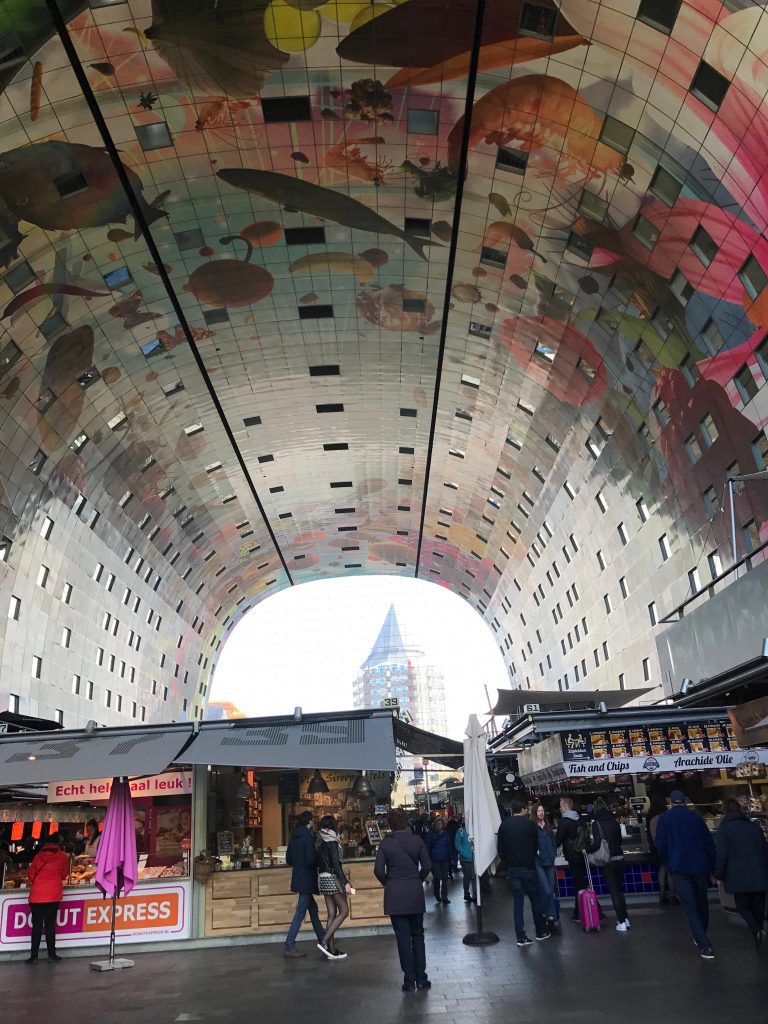 We eventually made our way to the one part of Rotterdam that hadn't been destroyed during the blitz – historic Delfshaven. With its canals, windmill, and old Dutch façades, it reminded us of Amsterdam, but without the hordes of people.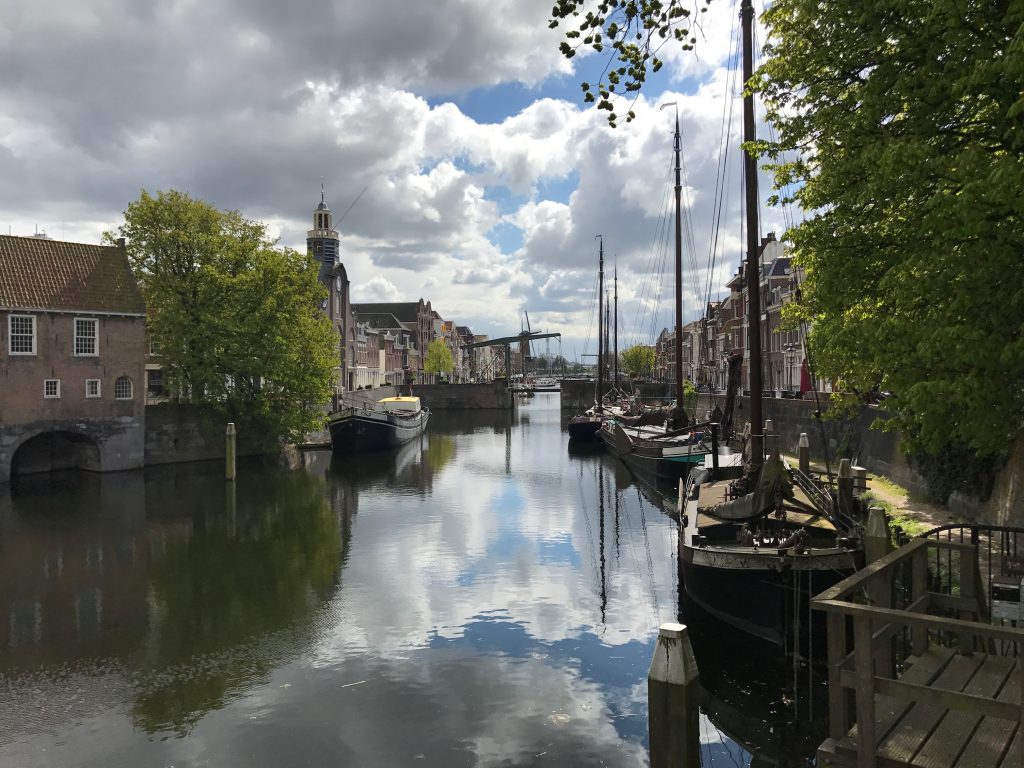 The borough is home to the Pilgrim Fathers' Church, and in the year 1620 a ragtag group of English religious dissenters departed from this site on their way to the New World.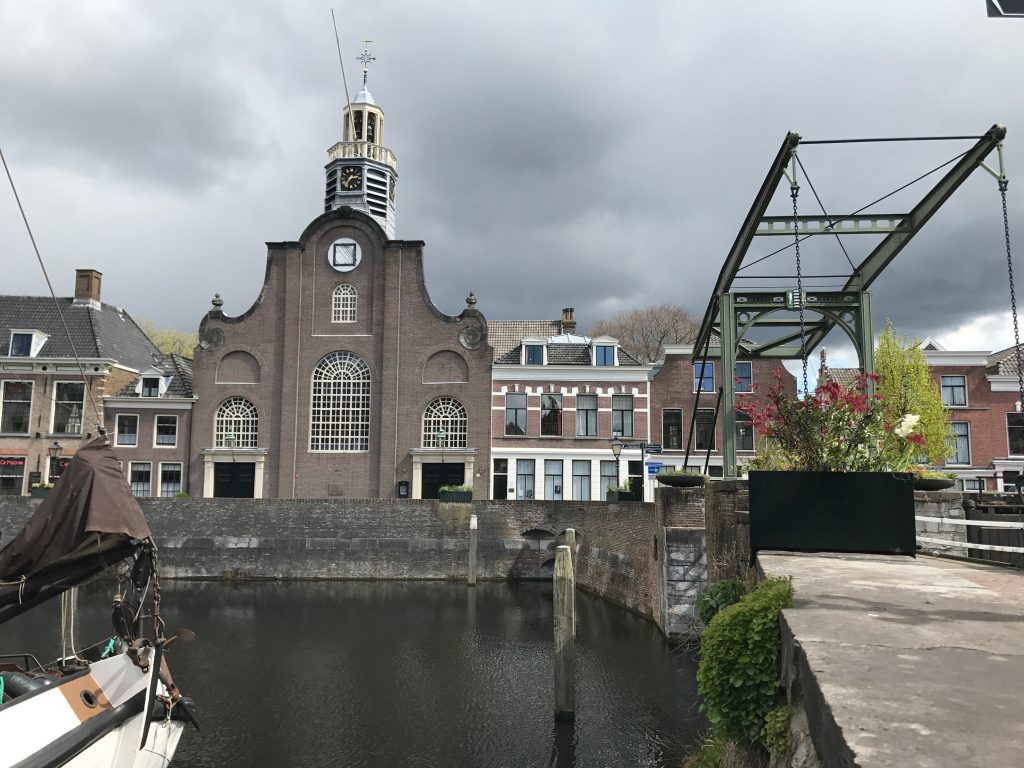 Deftly pivoting from historical to ultra-modern, we eventually made our way to the Euromast Tower for some incredible views of the city. But not with a pit stop on the way…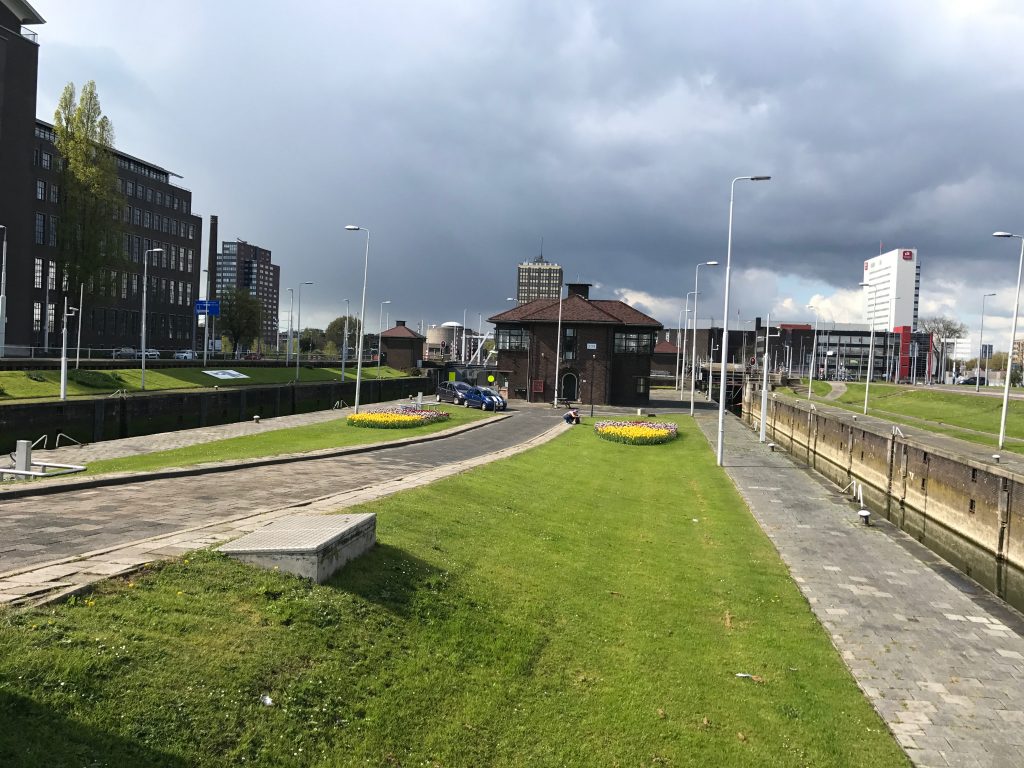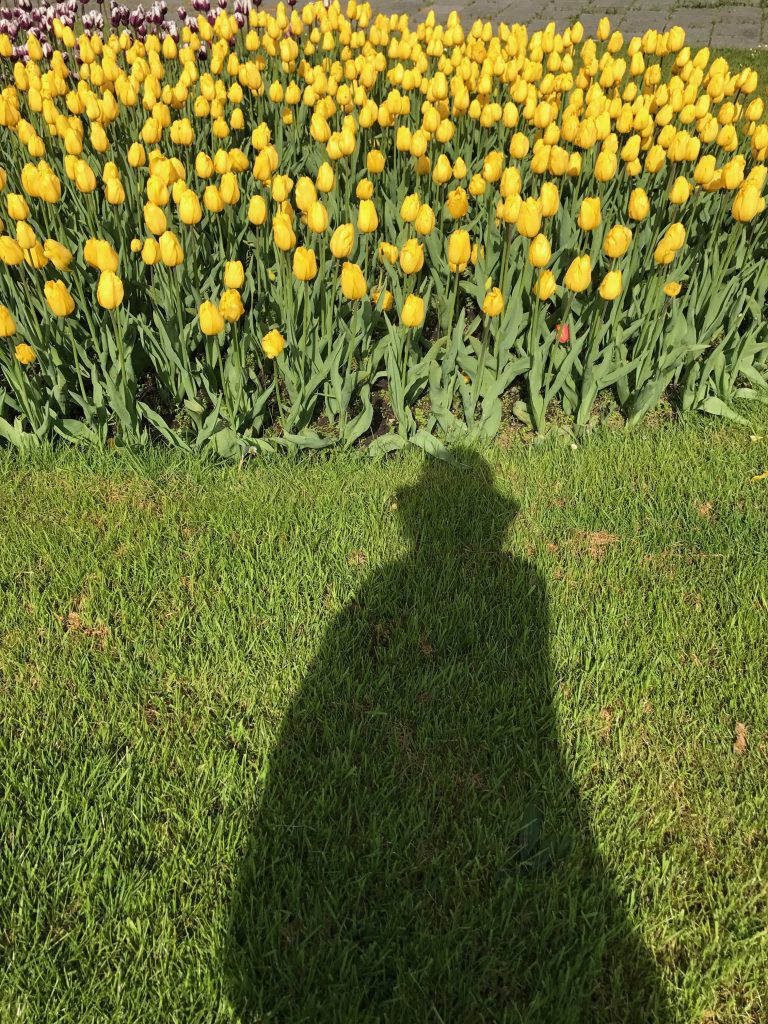 While Dreamer was stoking her constant need to photograph flowers, Doer was fascinated by this drawbridge that electric streetcars pass over. How could it perform both functions?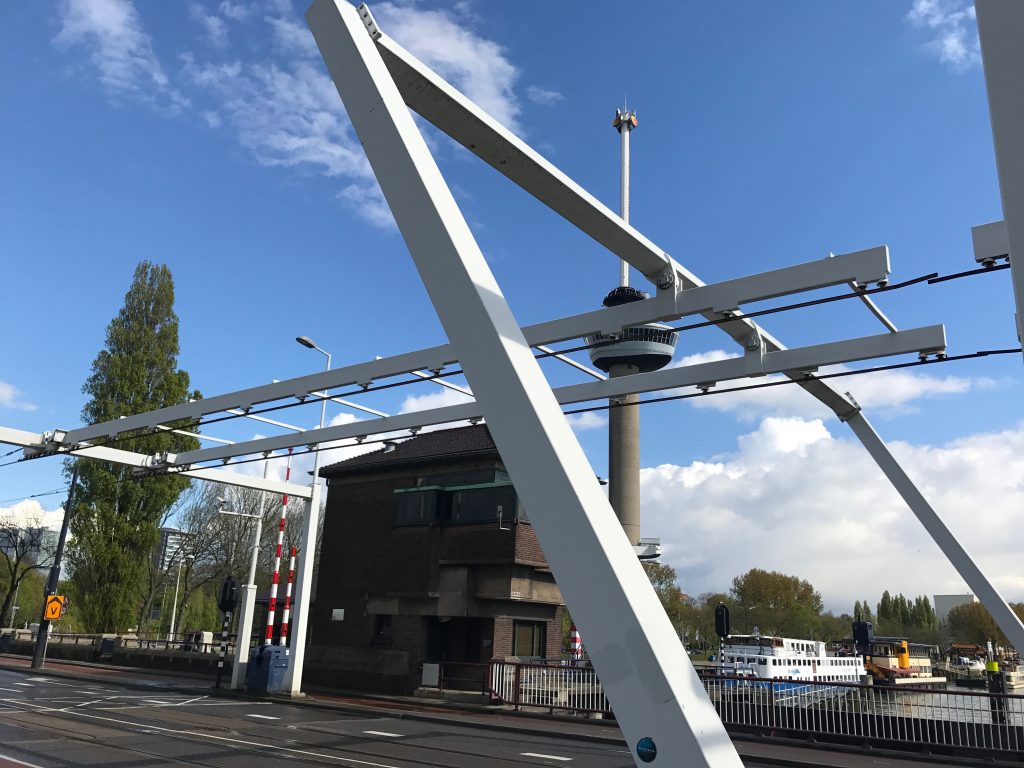 Not ones to ignore additional distractions, we found the park outside the Euromast verdant and well worth the 20-minute detour we spent there. Plus – hey, more tulips!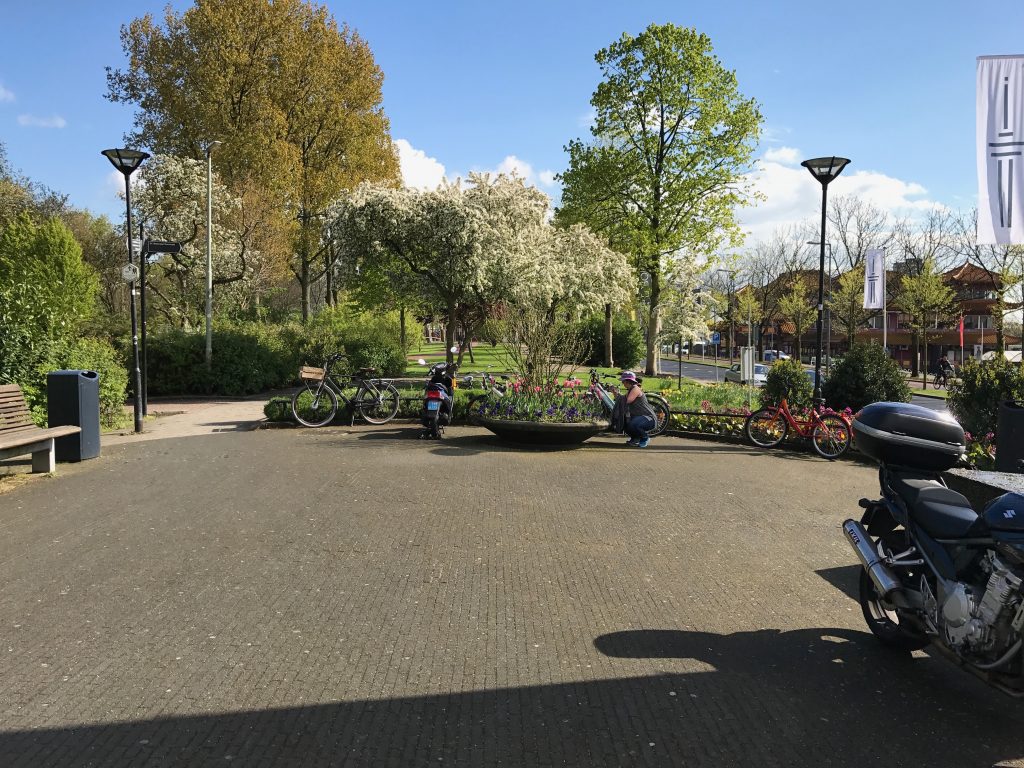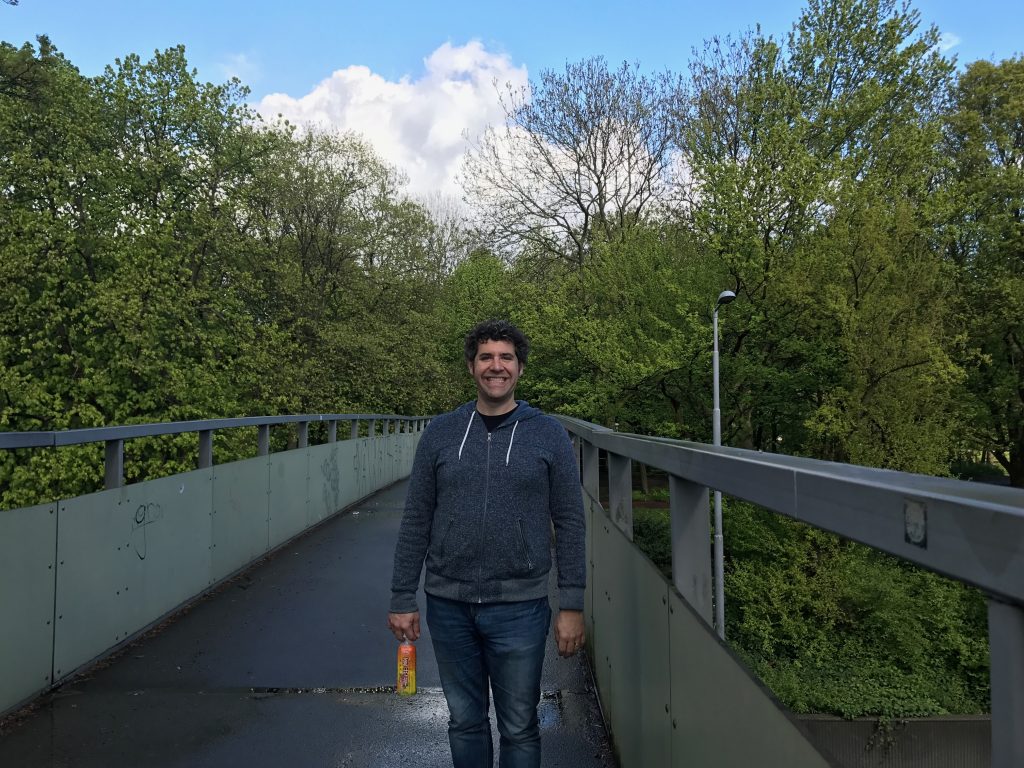 The views were pretty spectacular once we finally reached the top of the Euromast.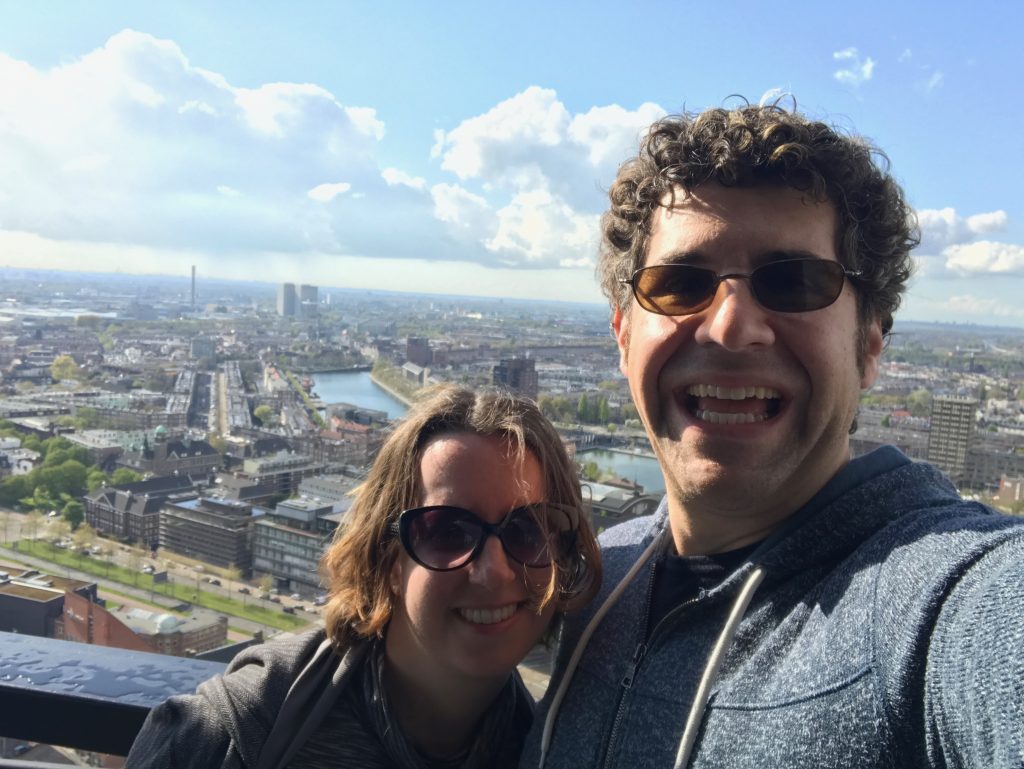 The tower is crowned with a 360-degree revolving room with audio narration.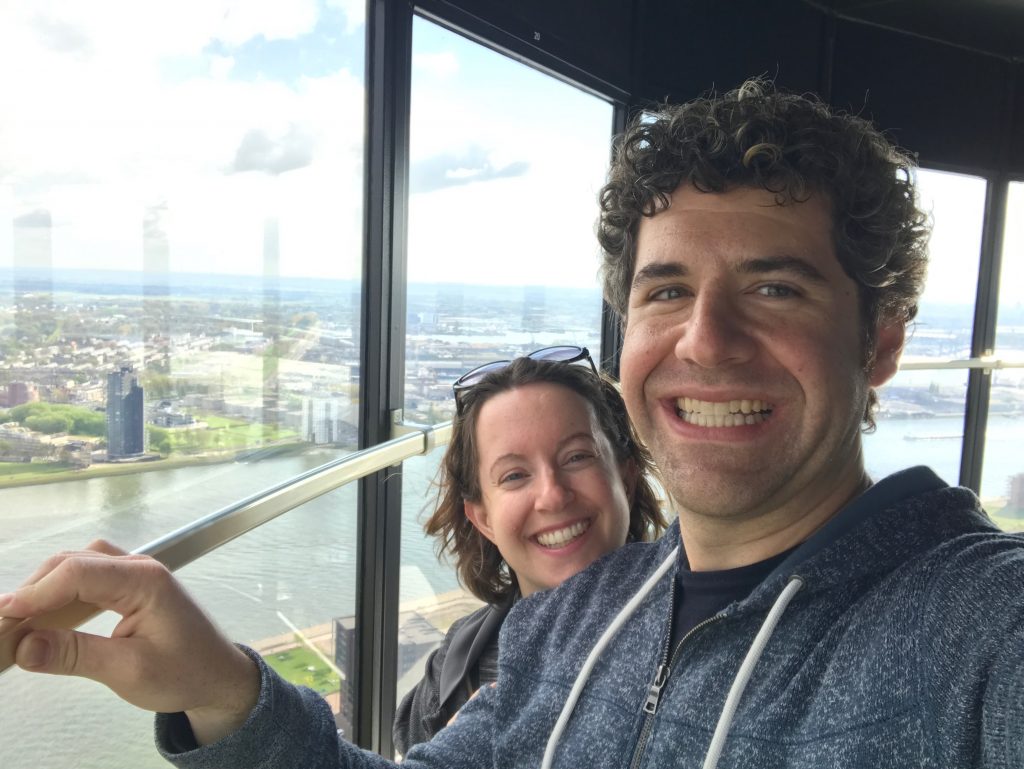 Back on solid ground, we decided to head to one of the sights we had seen and learned about from above: the S.S. Rotterdam, an old cruise ship docked permanently in the harbor. We also decided to try a water taxi for this portion of our journey, and what a great decision that was: it took us right to the special back entrance of the ship and turned a 30-minute journey by foot into about 3 minutes by watercraft.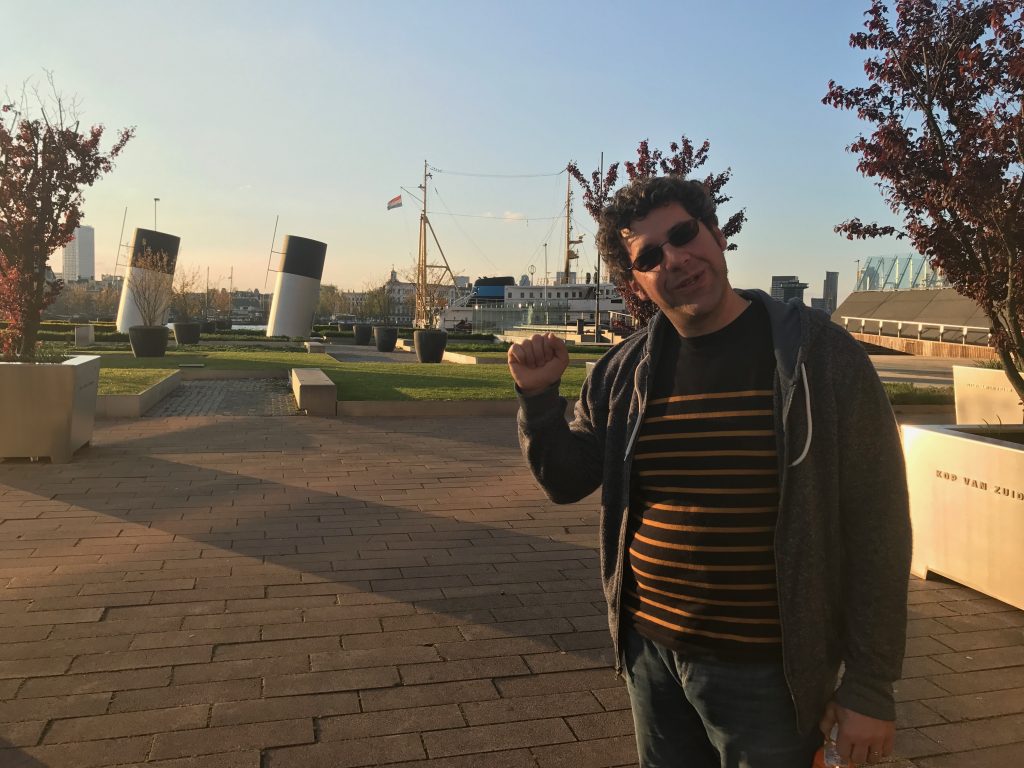 This is where things got a little VEIRD. Since we arrived from a non-normal direction, we were a bit confused. The ship is apparently now a luxury hotel also used for special events. Something was going on while we were there, but all of the staff was focused on that and not on us. It quickly turned into a bit of urban exploration, which Doer did not mind one bit (Dreamer felt a bit guilty). We probably were not supposed to go where we went, but we helped ourselves.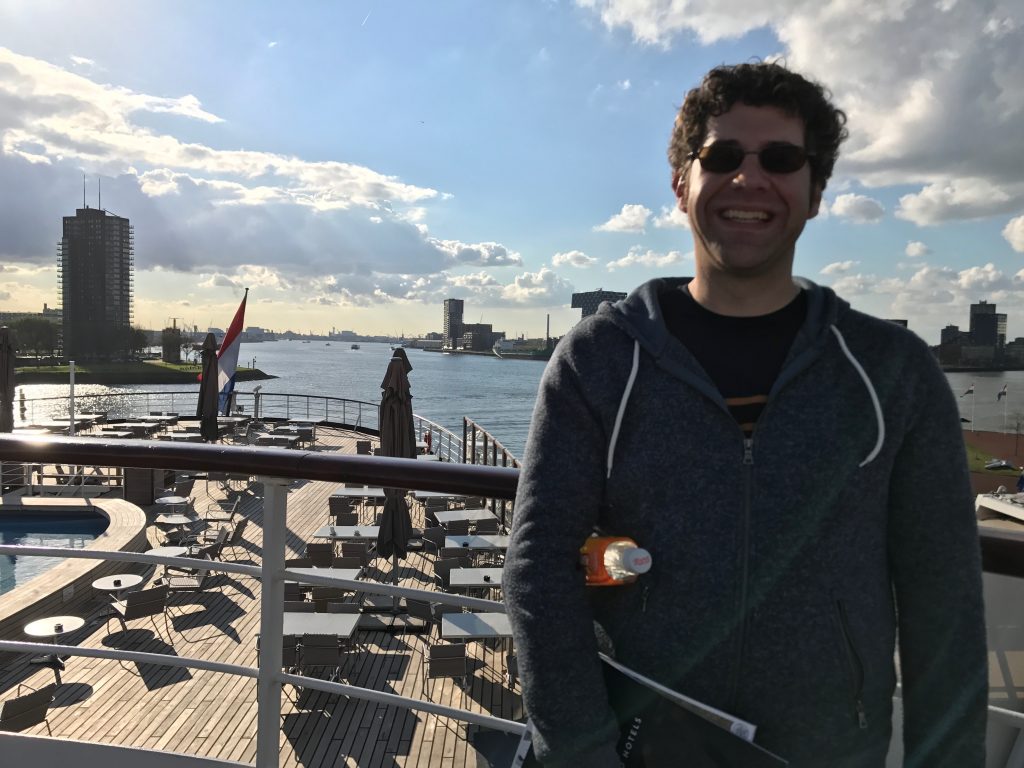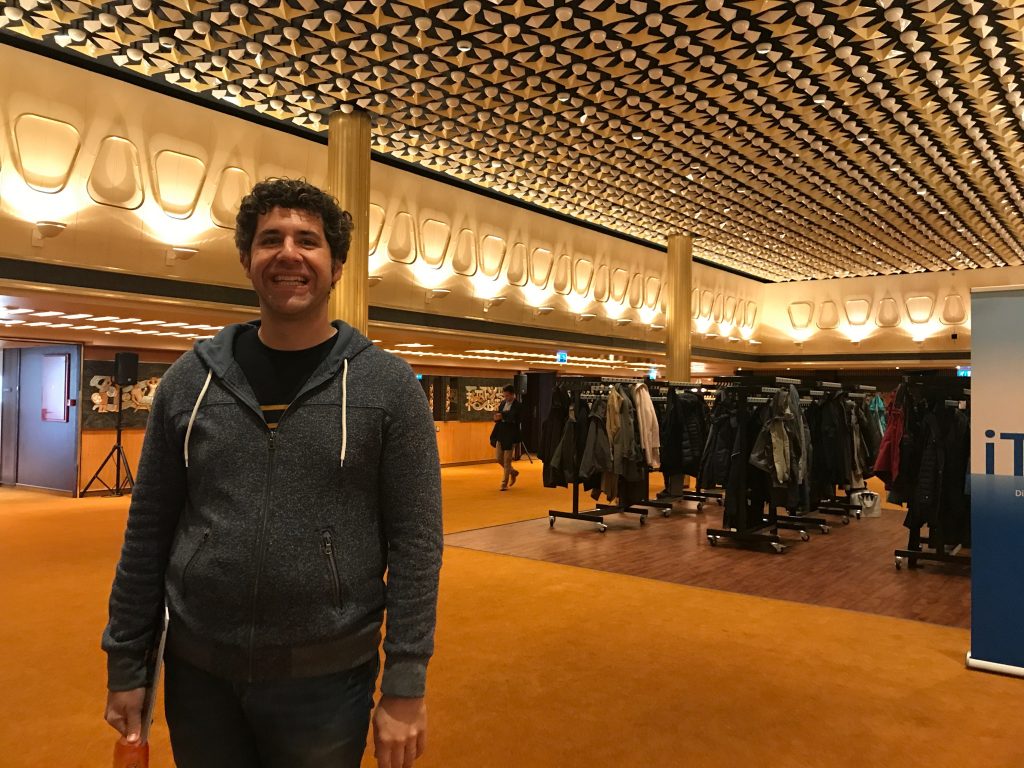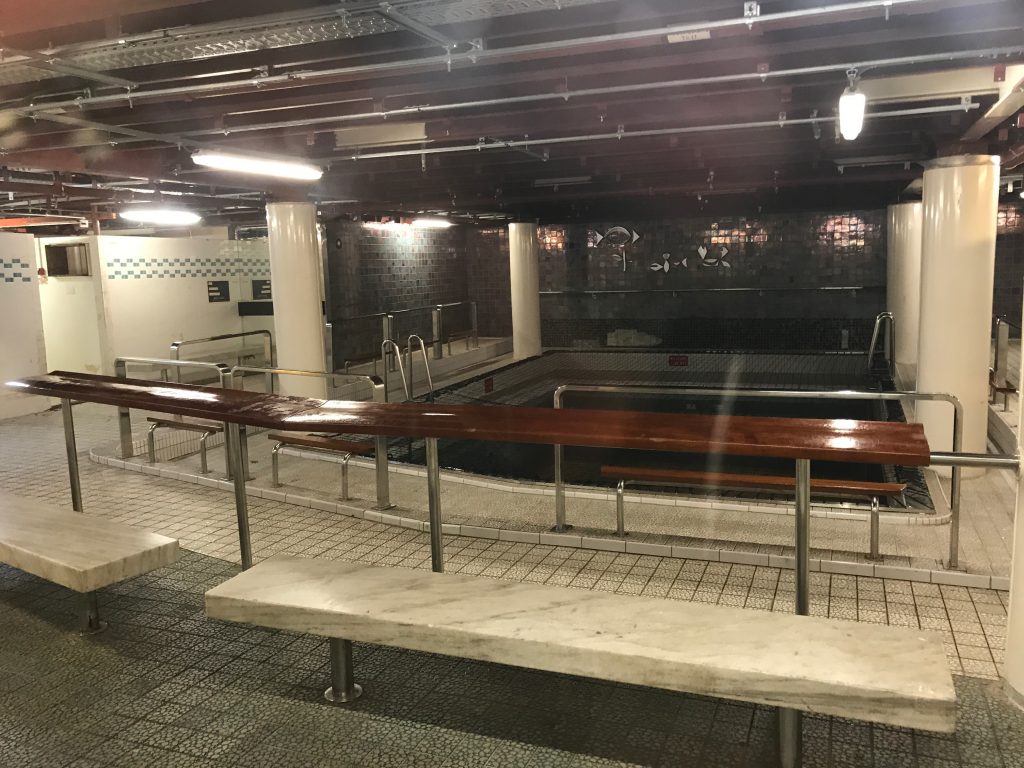 Even with the events going on, the whole thing felt deserted and (honestly) like a colossal waste of money. We felt like we were sneaking around, but every server that passed us had just one focus and it wasn't us. Plus, hey, free tour!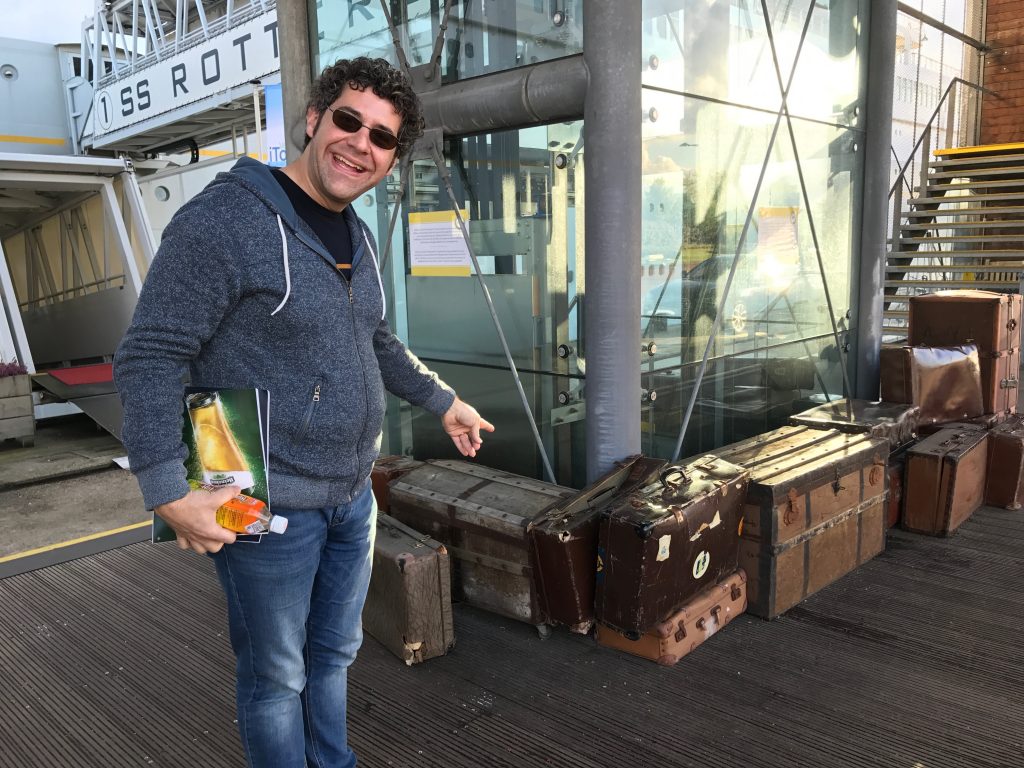 This next picture was also obligatory. You'll see this pose again in a coming post about Venice.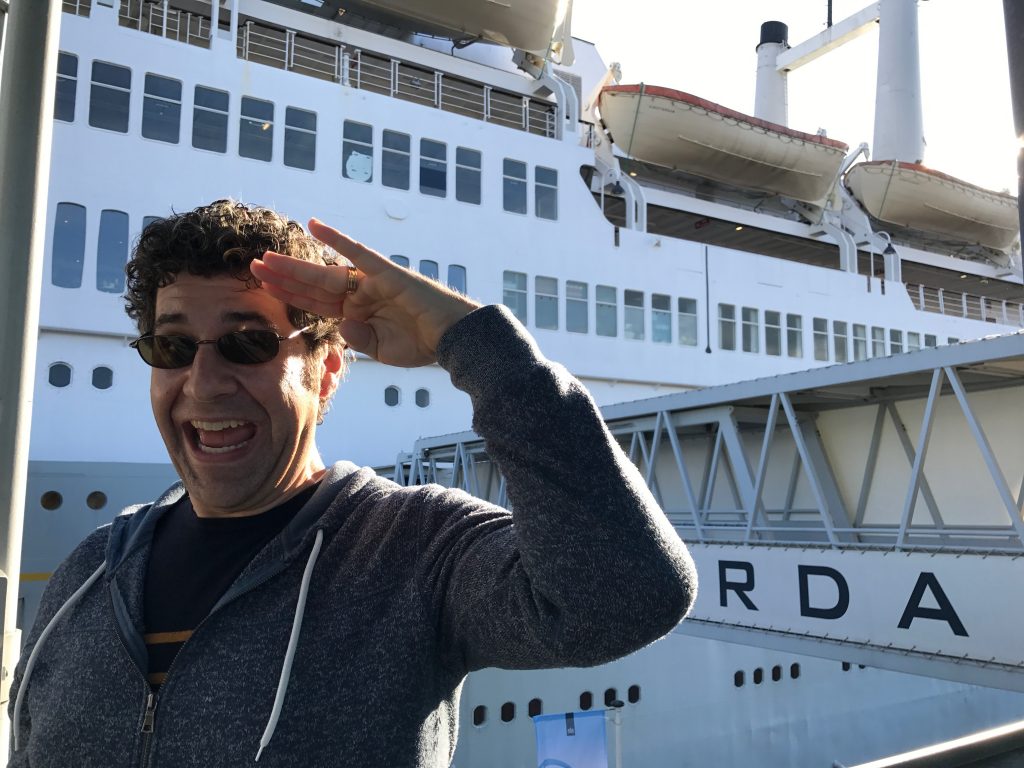 Of course, we sought out good food and drink in Rotterdam, including a new-to-us cuisine: Surinamese food. In addition to the many Indonesian restaurants in Holland, there are lots of Surinamese joints, as both countries are former Dutch colonies. Below, our enormous lunch at Warung Rilah [link in Dutch!].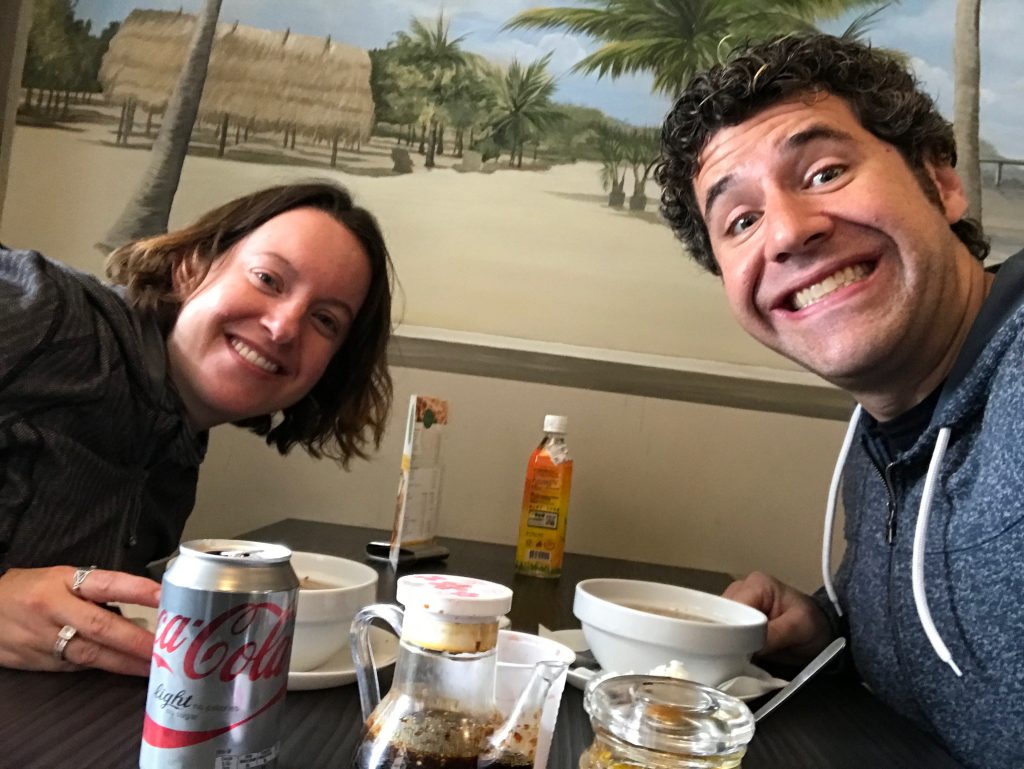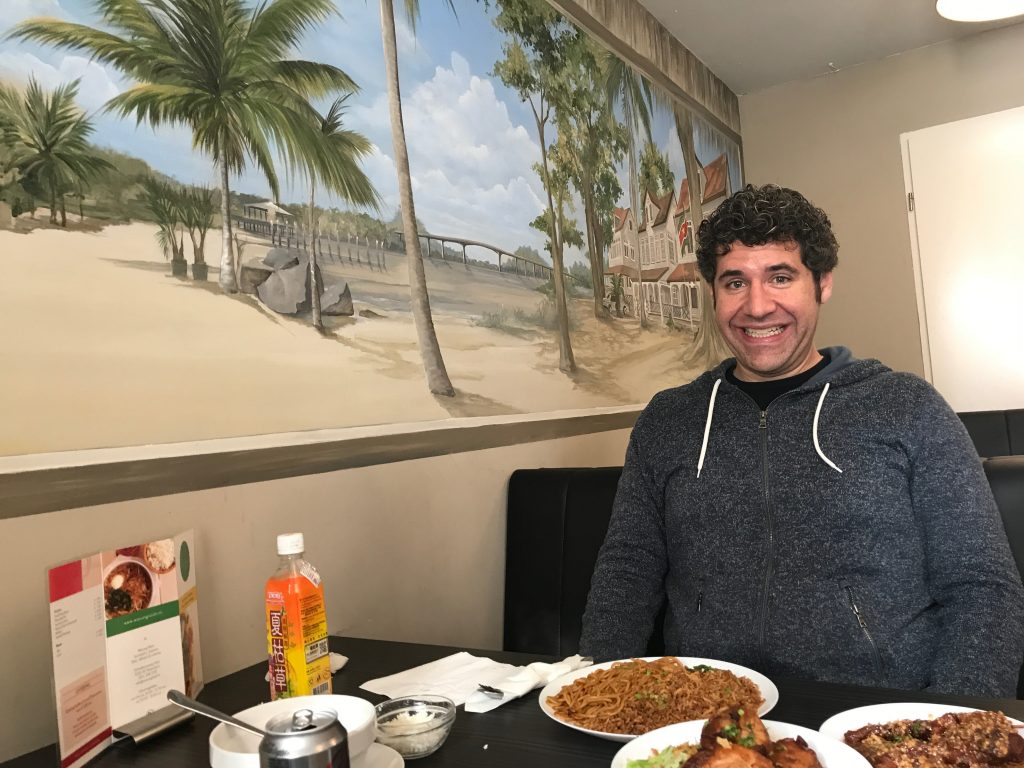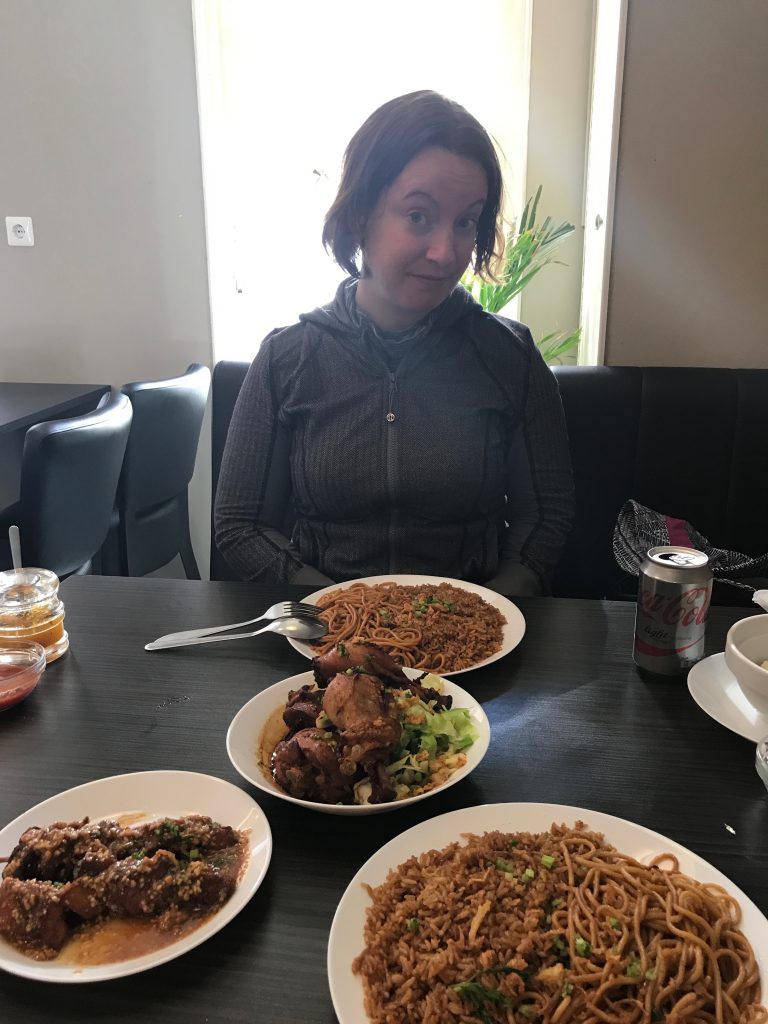 A brown pub in the historic part of town, where we escaped the rain.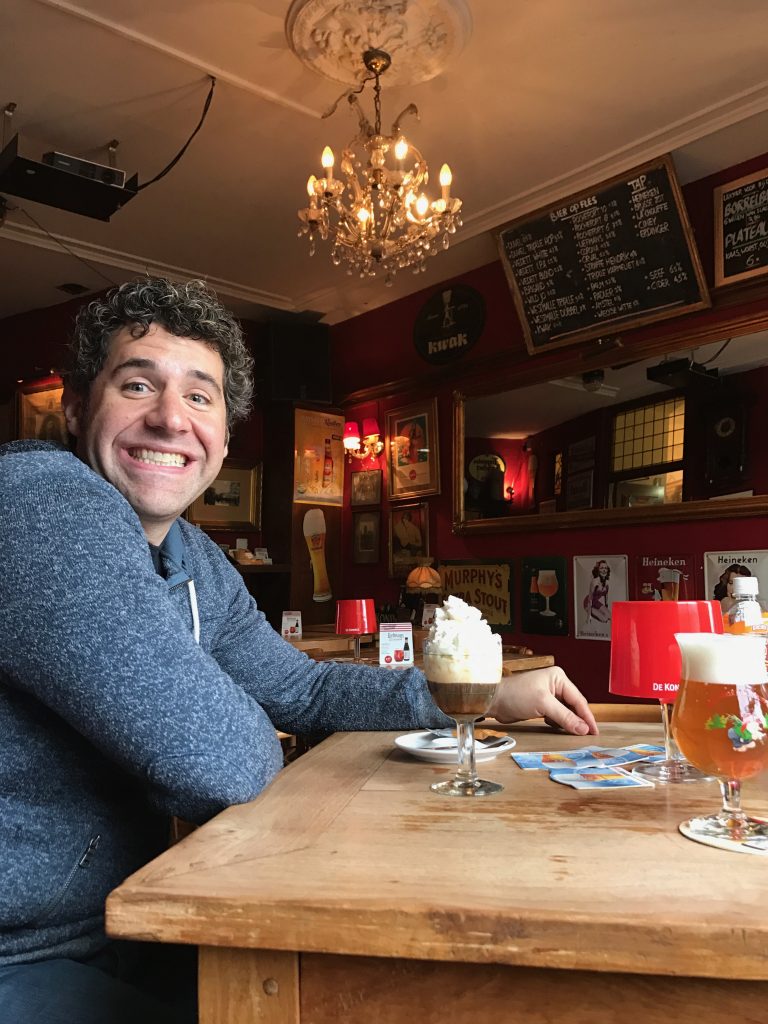 Dinner at a Turkish restaurant.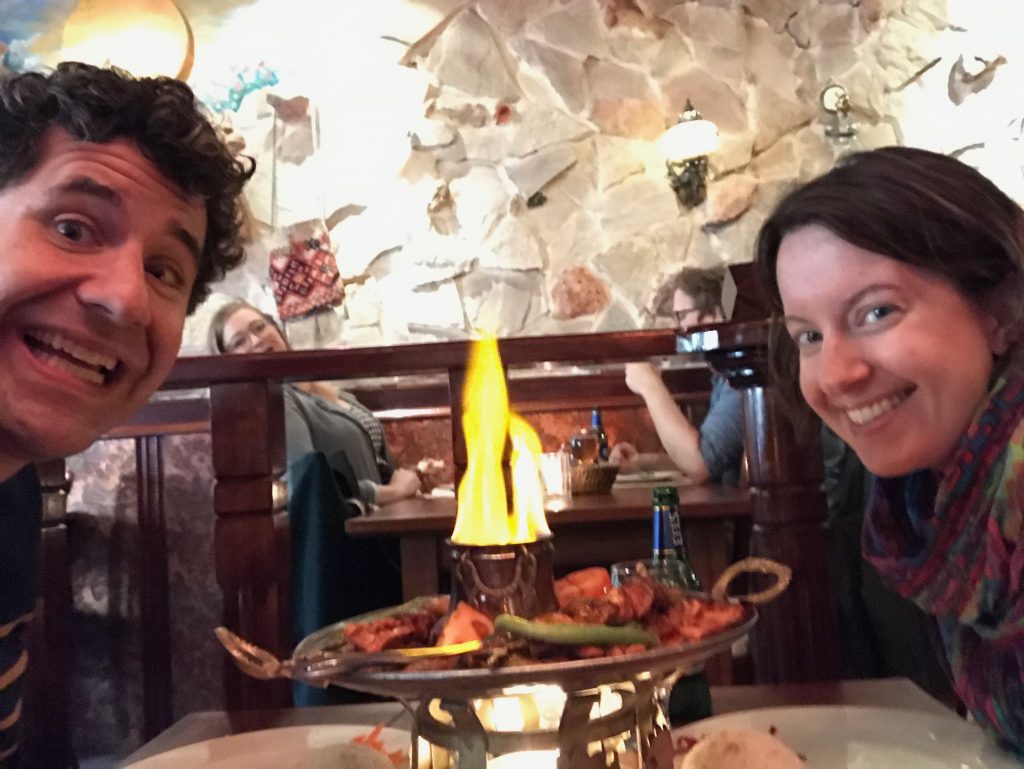 Cocktails with a view.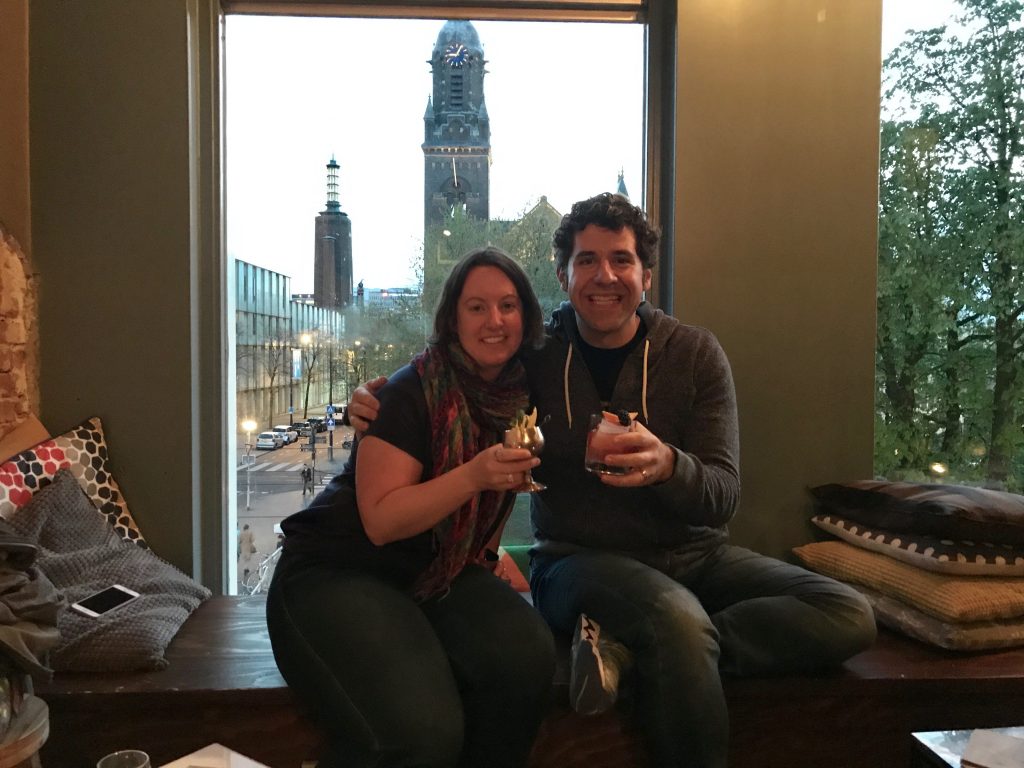 We bid goedenacht to Holland and headed south (waaay south) for the remainder of our trip, where once again we would return to speaking Spanish. Although it must be said that Dutch is a rather mellifluous language we always enjoy trying to decipher.