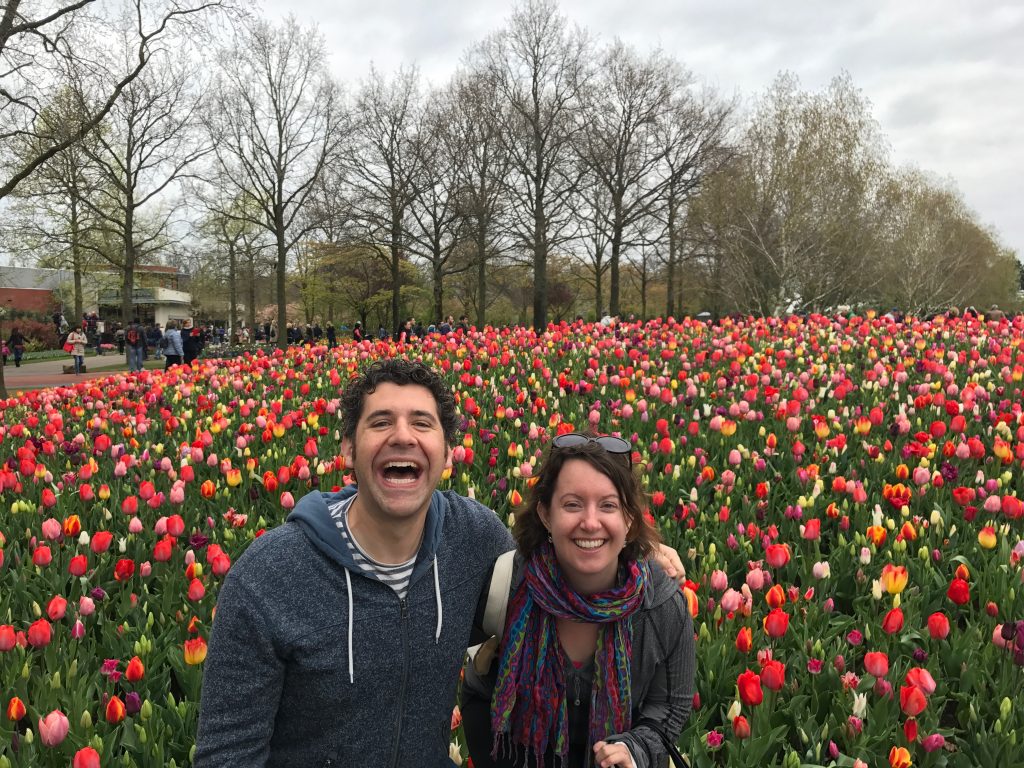 We came to Holland in the spring for the tulips. Isn't that VEIRD??!?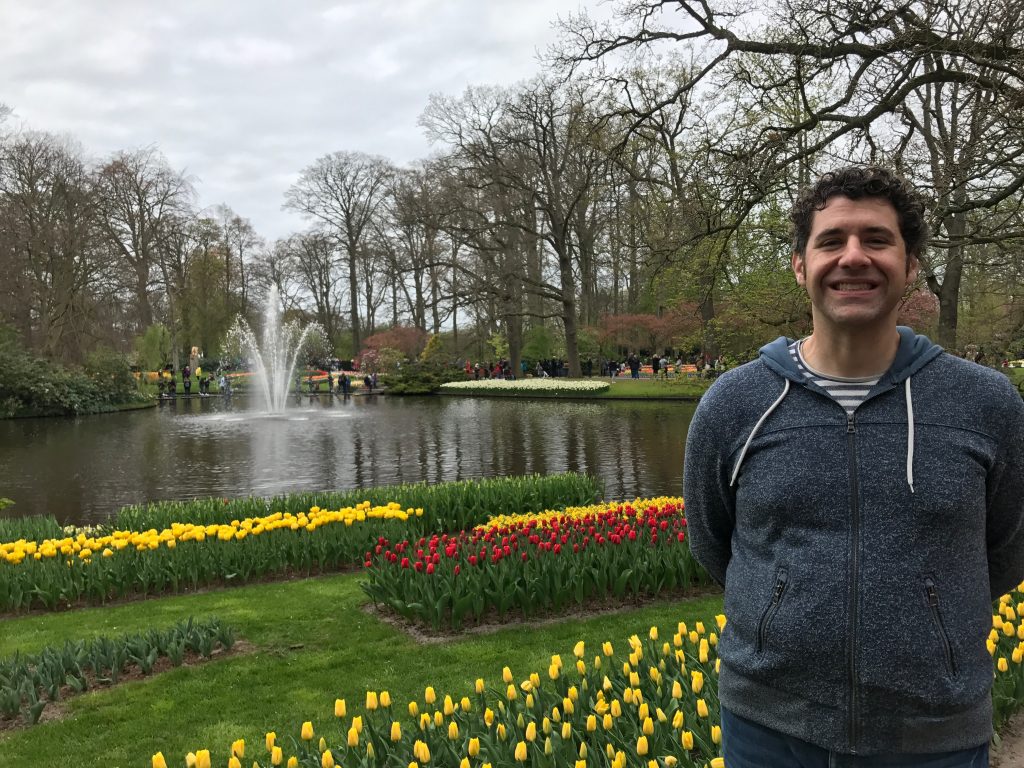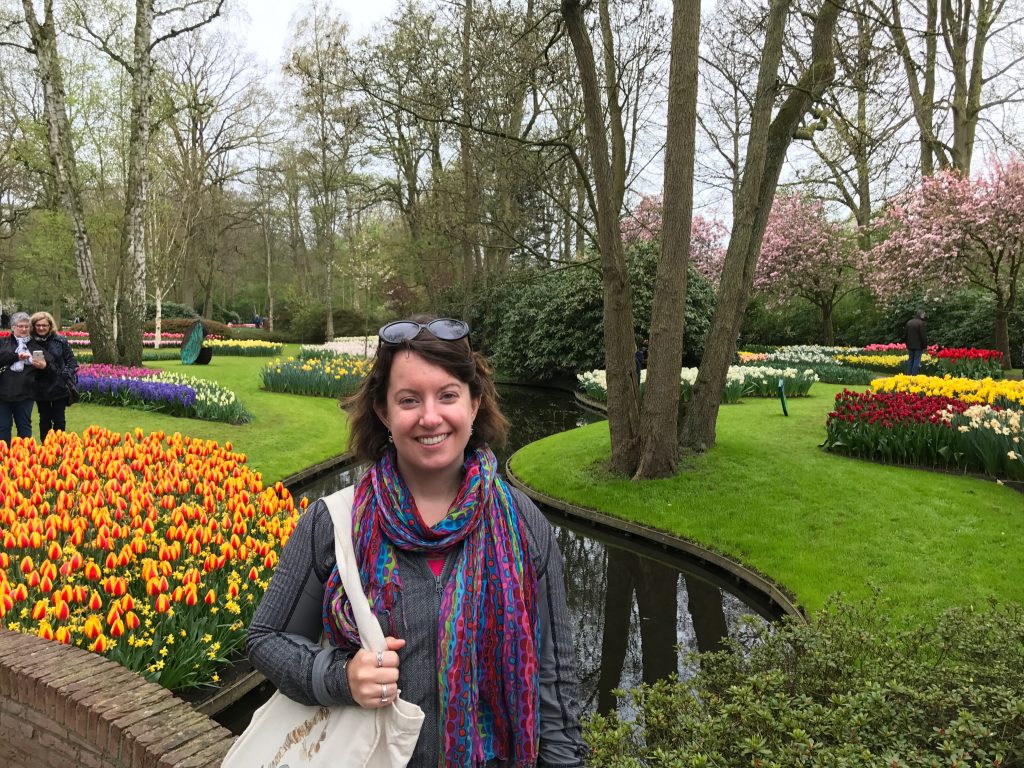 Of course, we crossed canals, we took in history, we visited a famously colorful district, and we sought out interesting food and drink.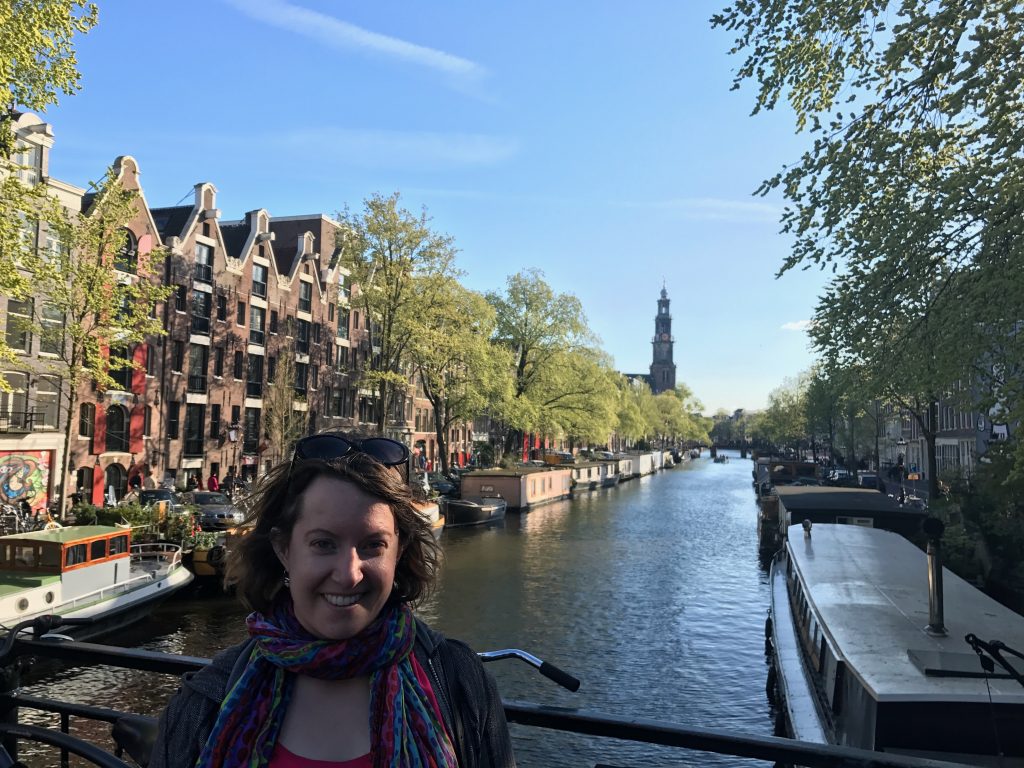 But we really did come for those tulips. Still, we were eager to return to the city after a honeymoon layover there almost four years ago – 18 hours wasn't enough! But first… a trip to the Borriana/Les Alqueries train station in the strong midday sun.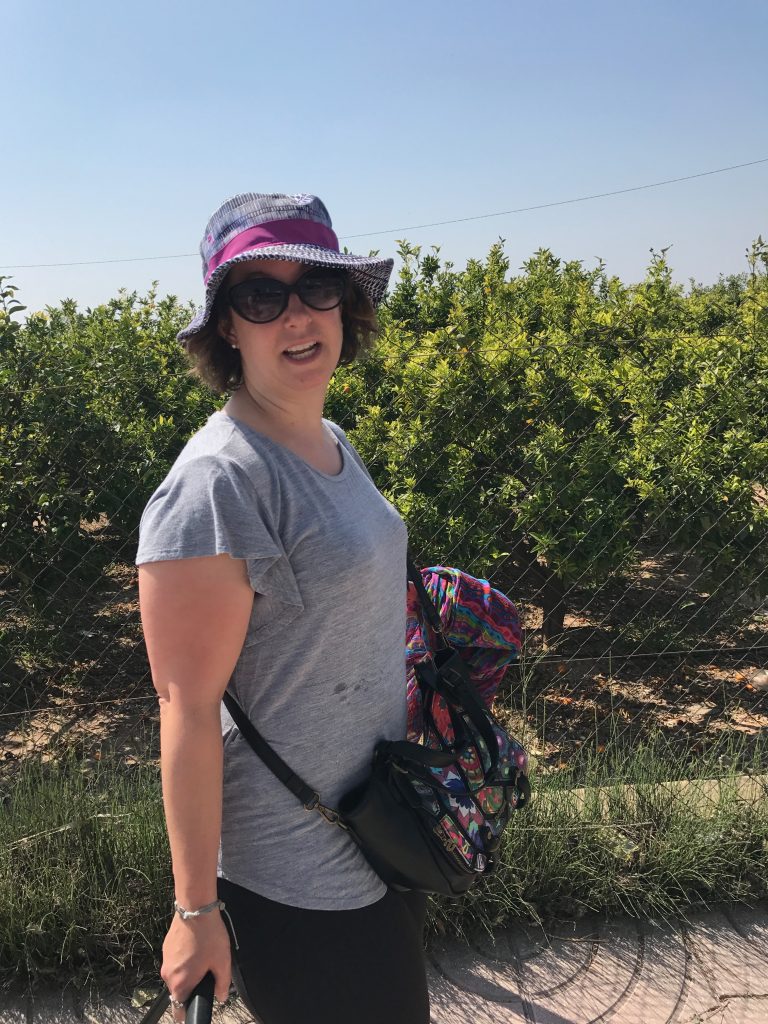 As with many trips before and after it, we celebrated our arrival at the Valencia airport and clearing security with a drink at Starbucks as we waited for our flight. Somehow, they can't ever seem to get Dreamer's name right.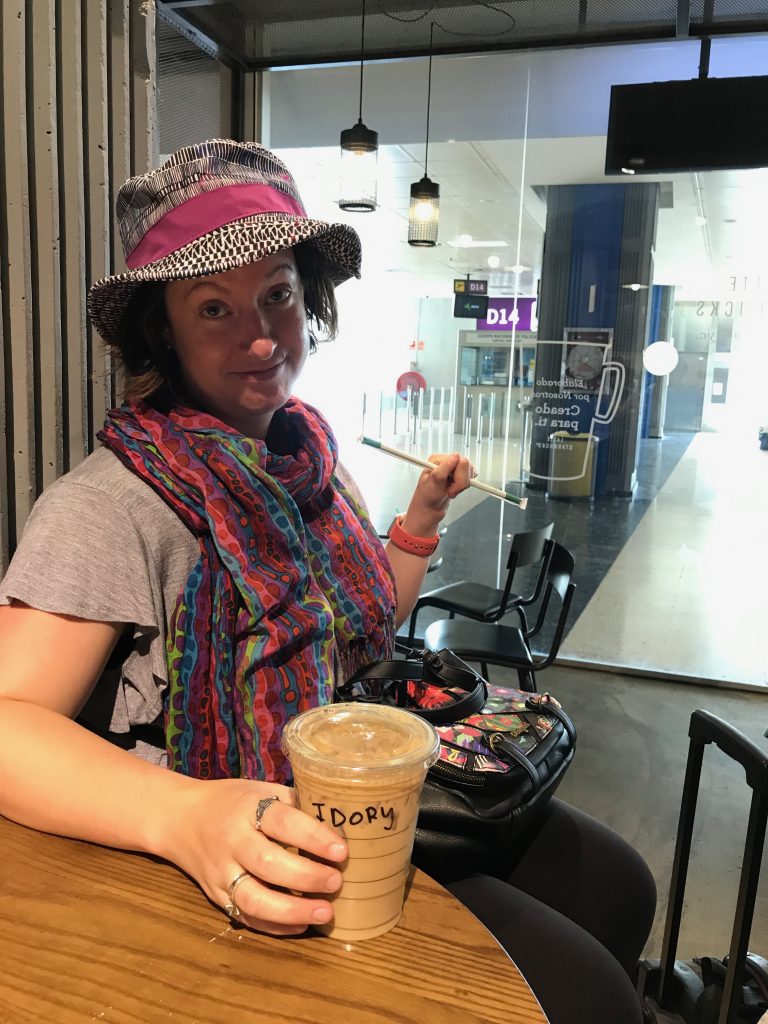 When we arrived at the Amsterdam airport, we were rather impressed at the taxis – many of which are electric and/or luxury cars. Our taxi driver's trunk was well-prepared for the many suitcases that must go in and out each day.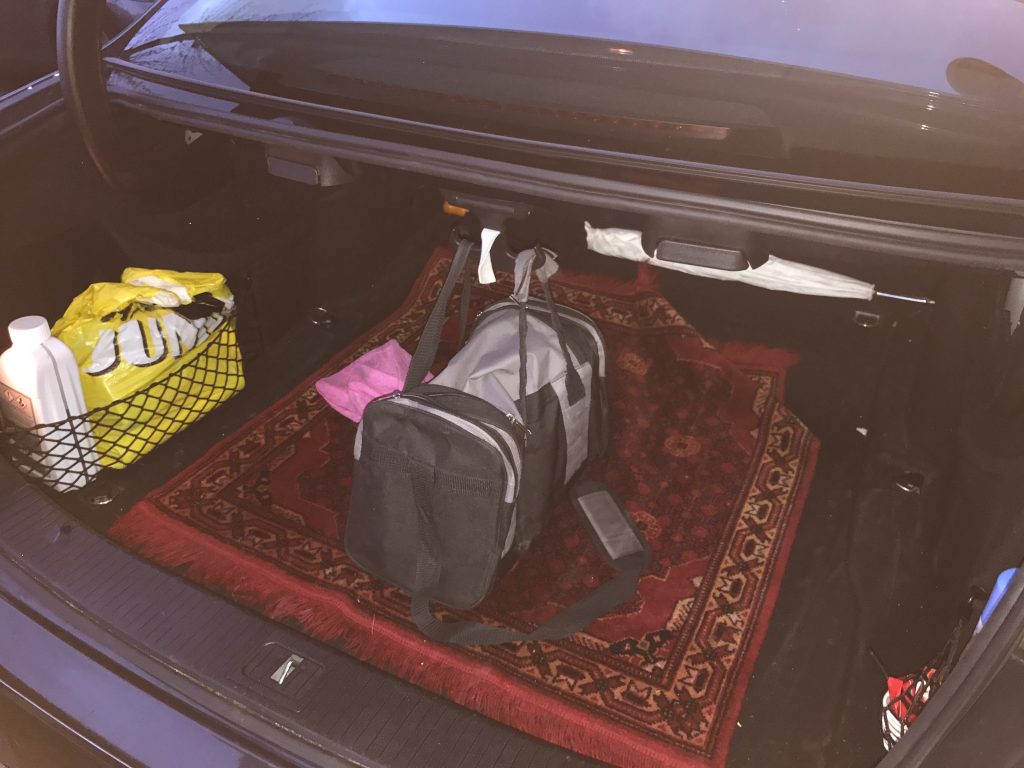 Too bad his hotel-finding skills were not as good as his trunk organization skills. A 15-minute detour later, we finally arrived and checked in.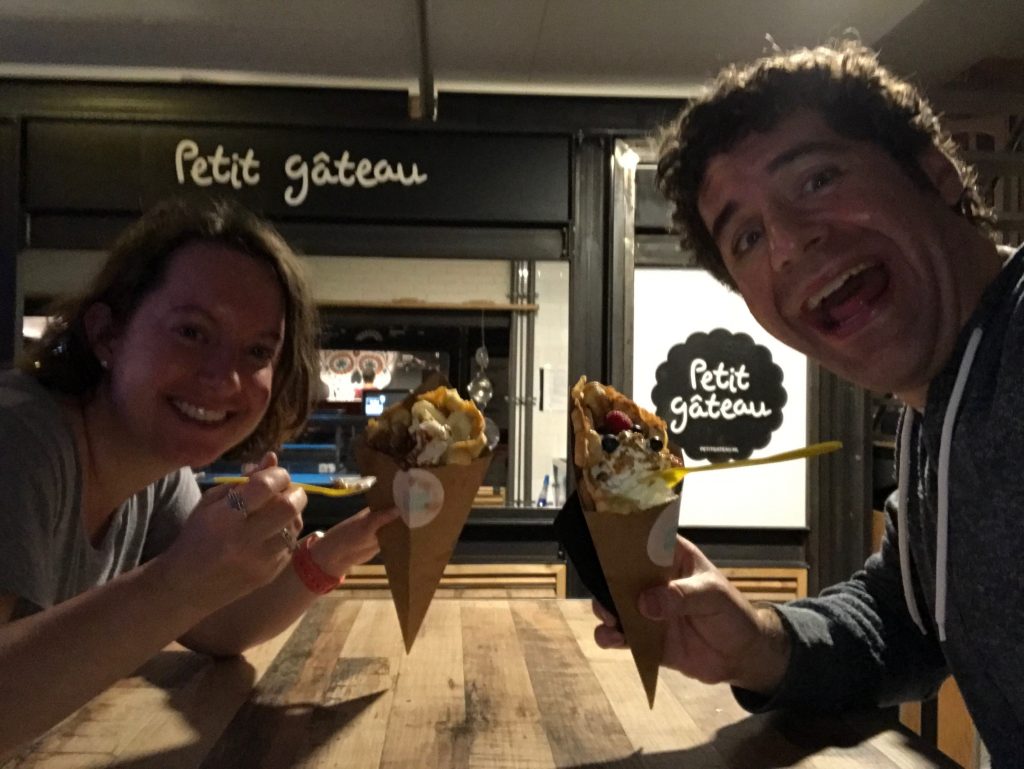 Once we had our bearings, we made our way to Foodhallen for a late dinner. It wasn't quite as life-changing as Copenhagen Street Food, which we visited on our trip to that city, but Doer loved the ice cream waffles – best thing we ate the whole trip!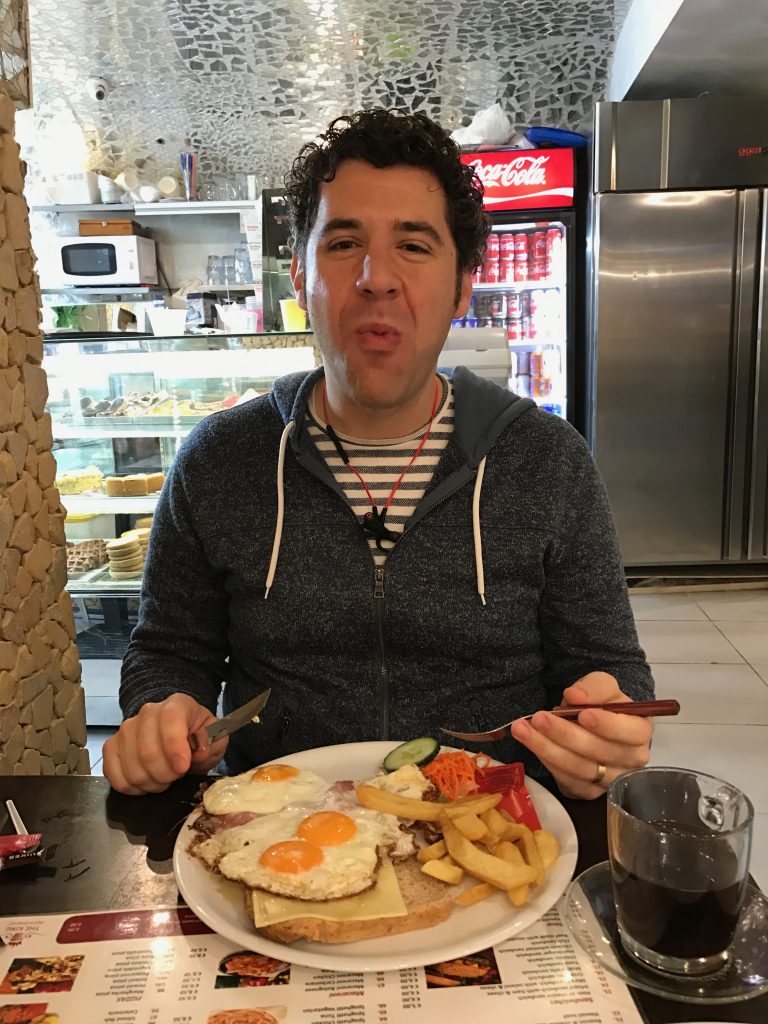 The next morning, after a traditional Dutch breakfast, we left the city for a day trip to see the tulips. As we looked at the Dutch countryside, our tour guide informed us in four different languages that we were driving through an area that was below sea level… later we learned at least a third of the country is below sea level!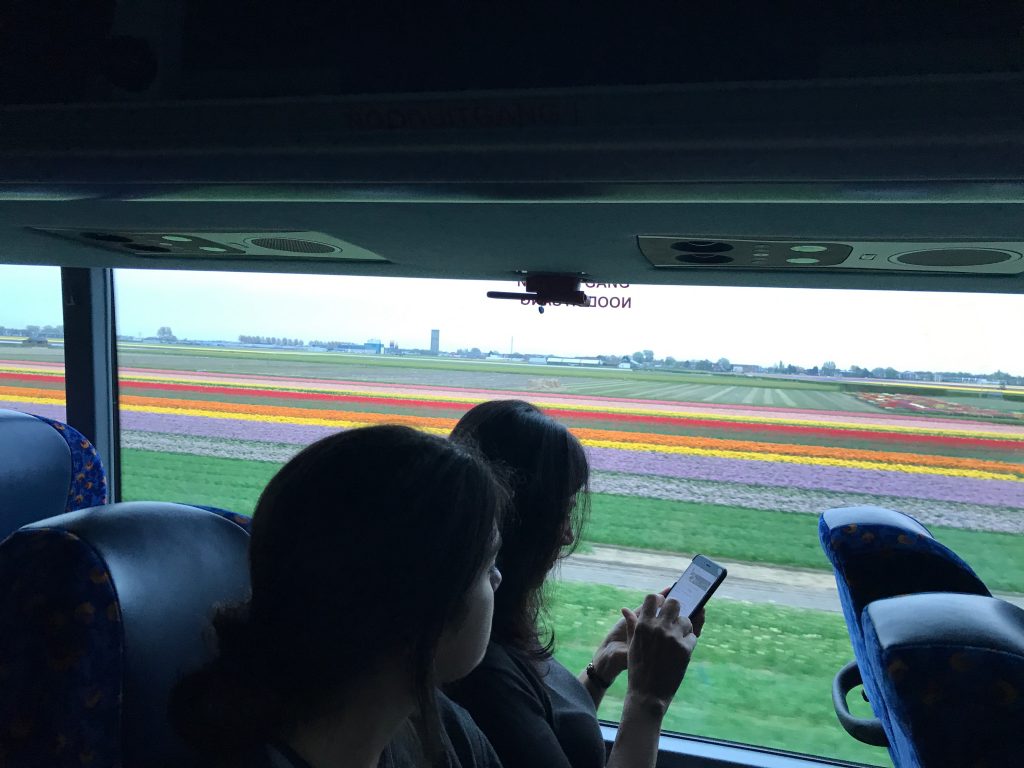 After a short bus ride, we arrived at the famed Keukenhof Gardens. Though the history of the estate dates back to the 15th century, it has been open to the public as a park featuring the country's spring-flowering bulbs since 1950.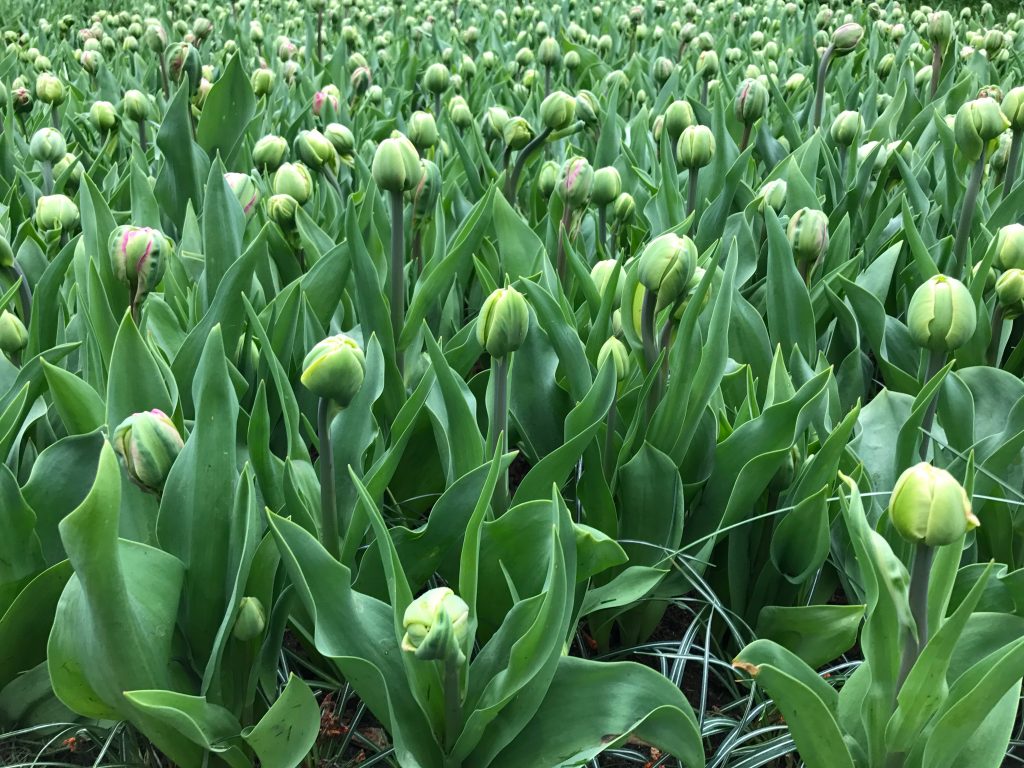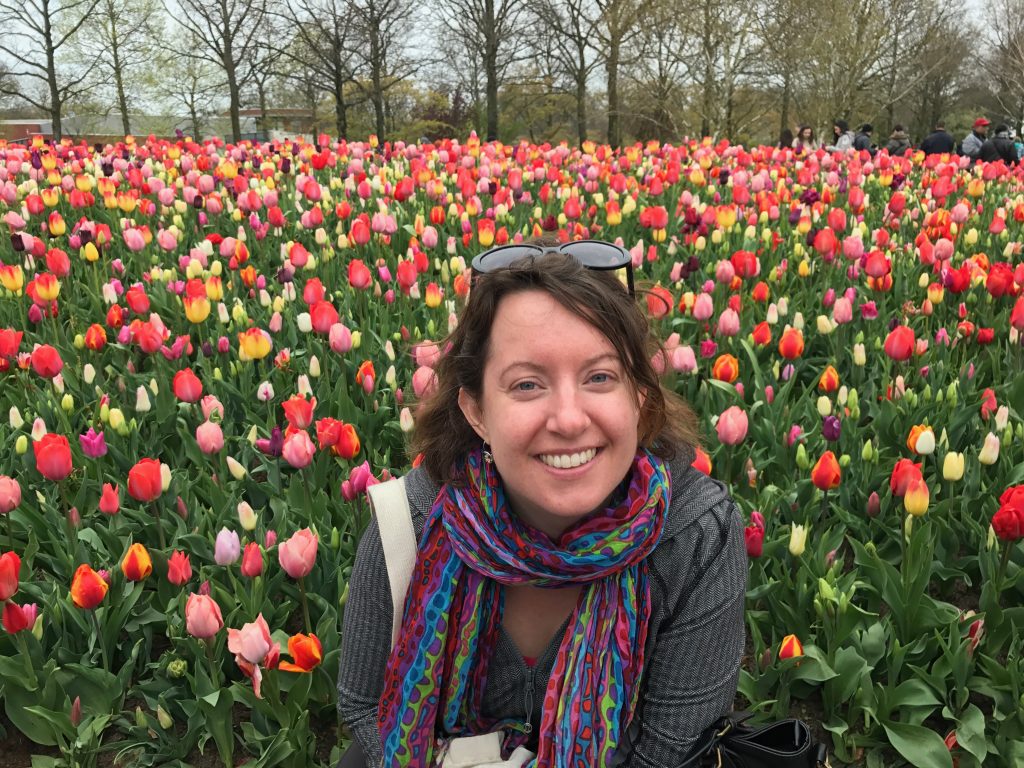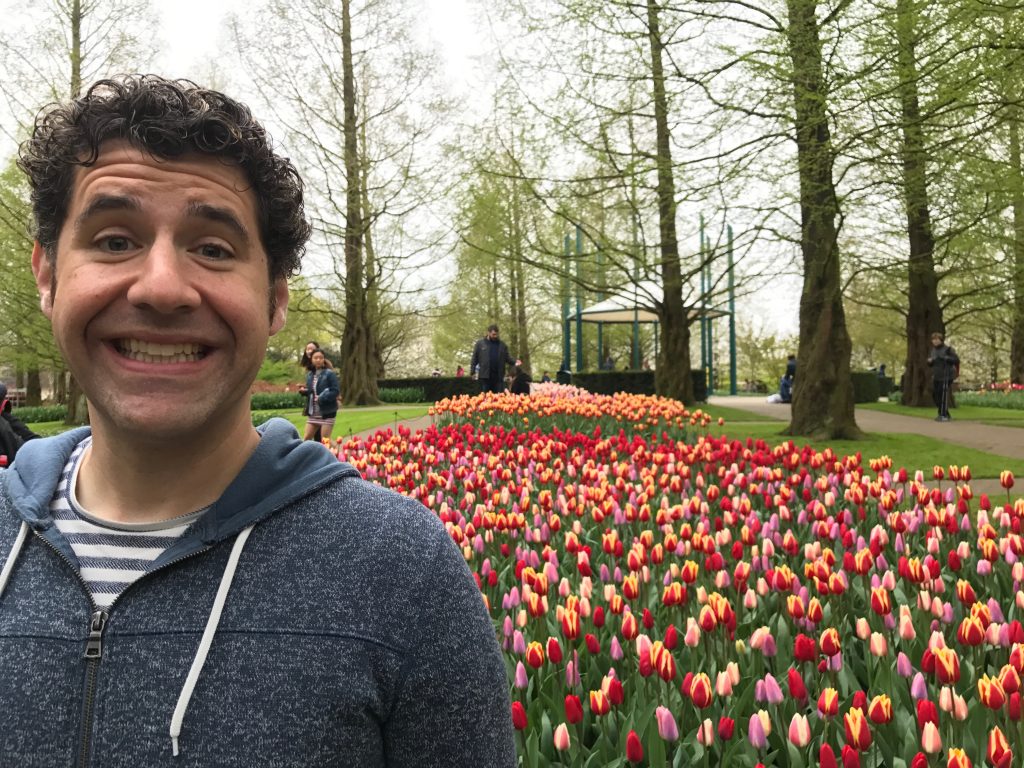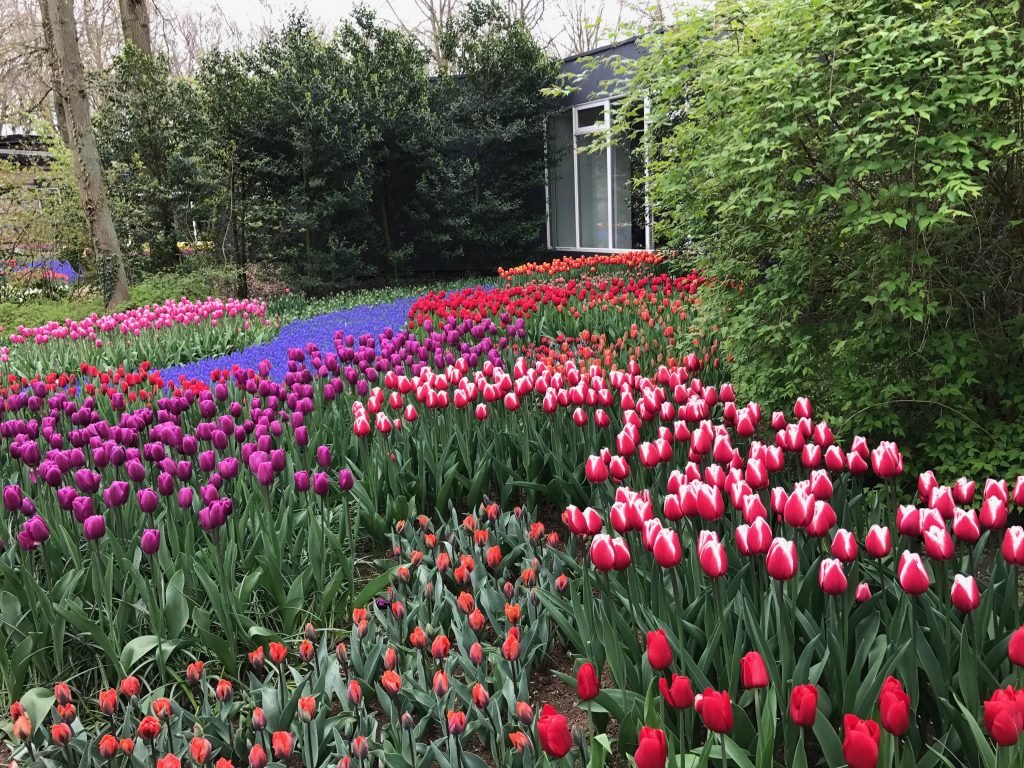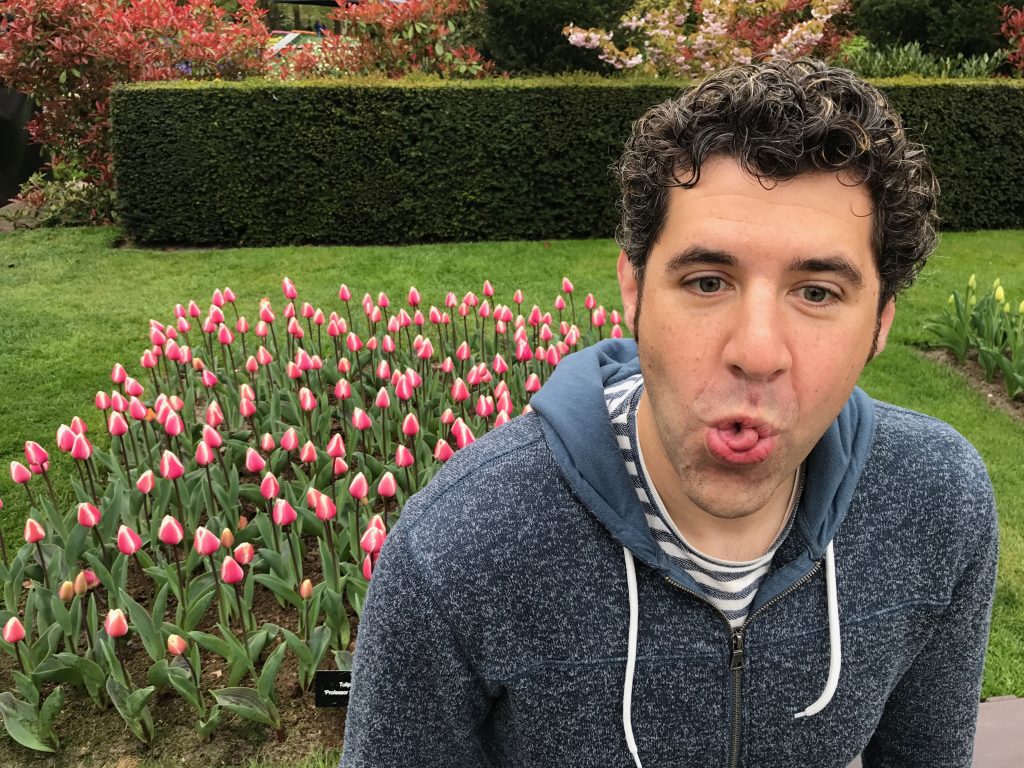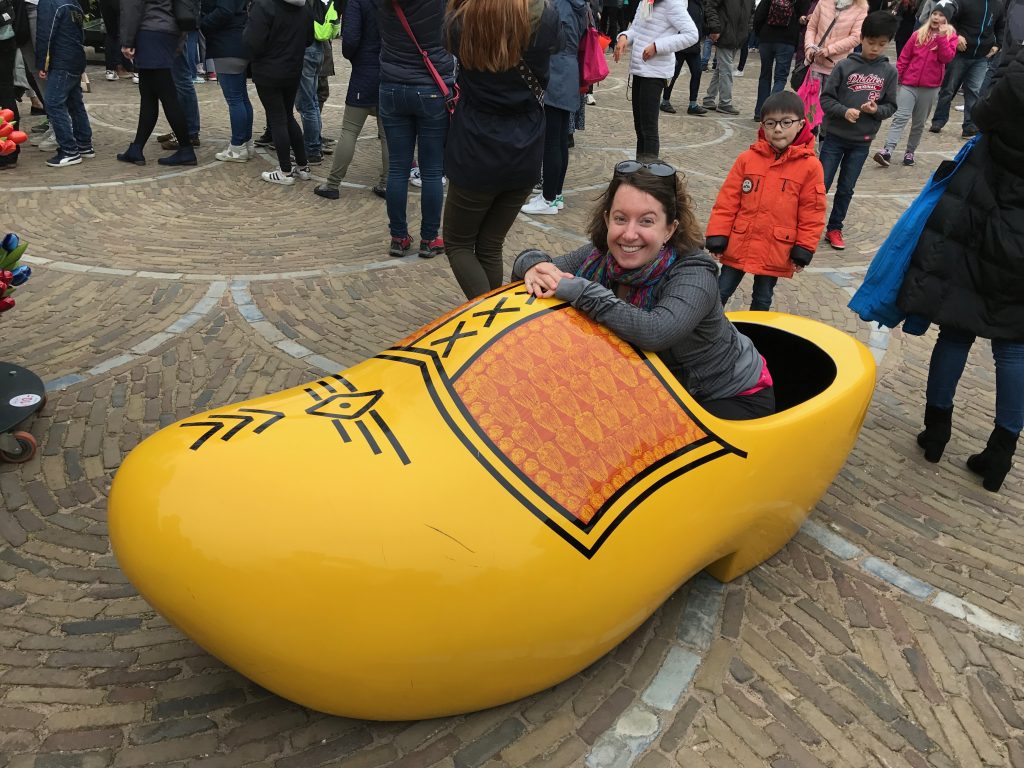 The park is only open for about two months a year – tulip season. This year's theme was Dutch design, which – according to signage at the park – "is characterized by Dutch sobriety combined with innovative solutions."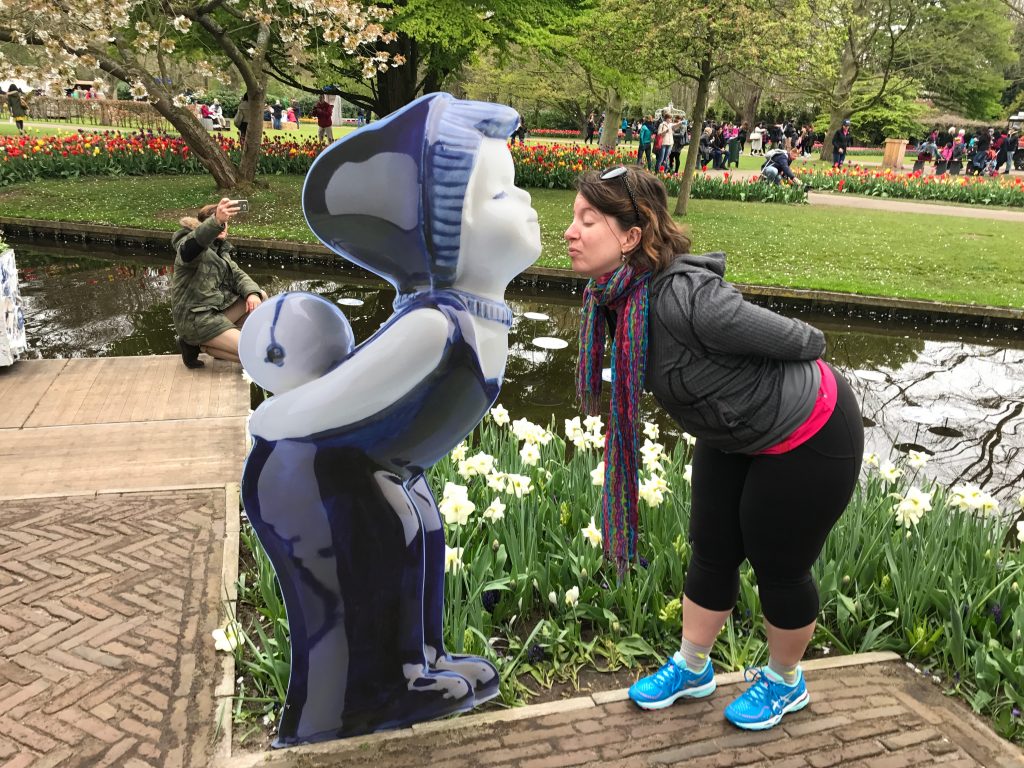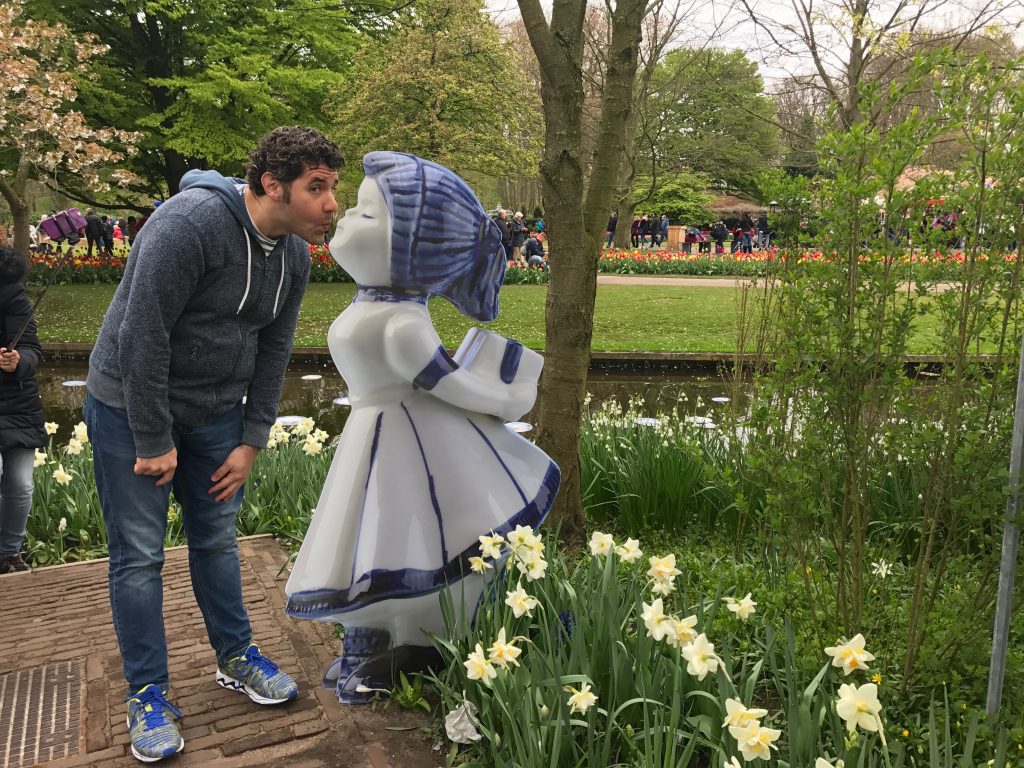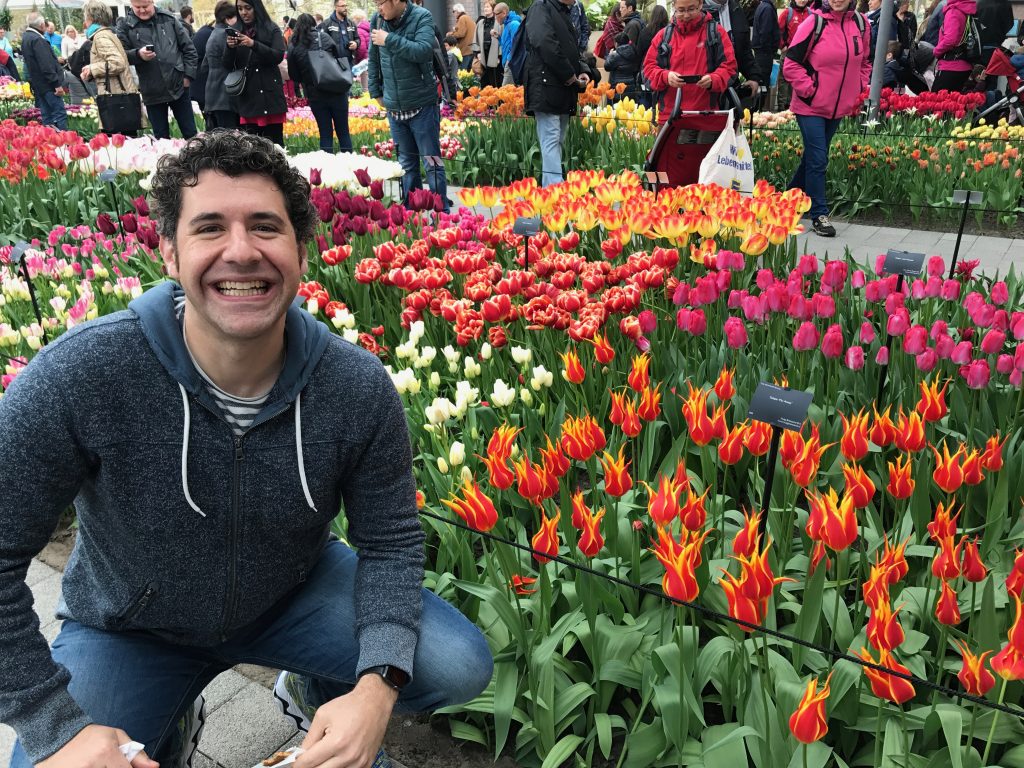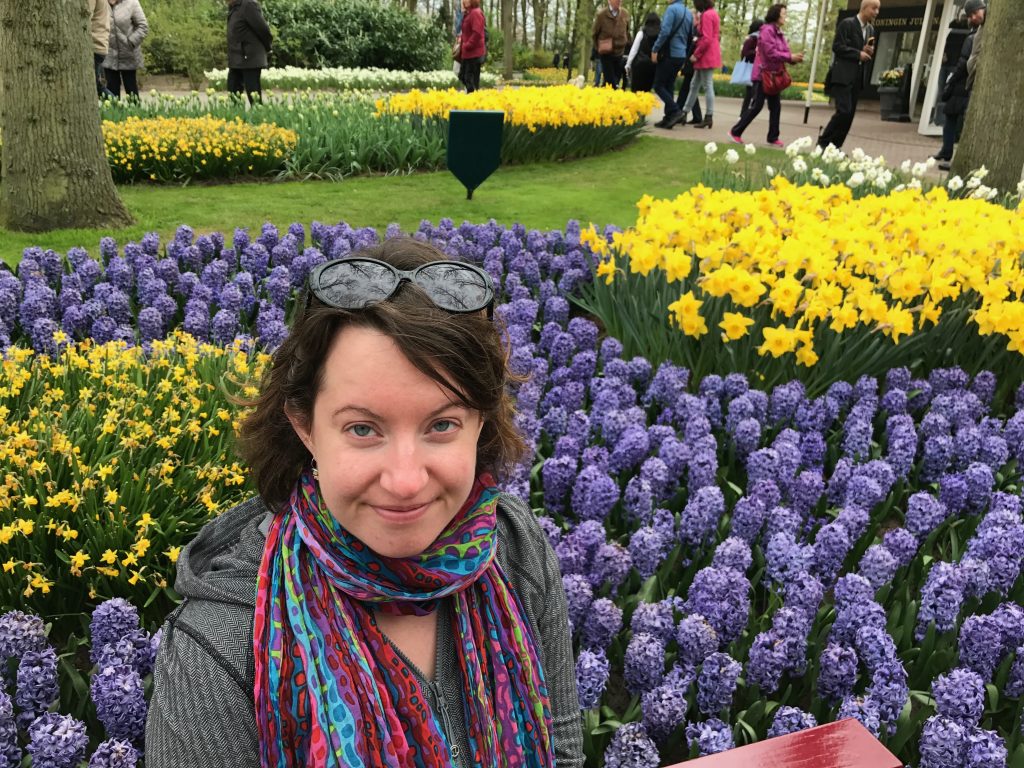 We took a boat ride at the Keukenhof through the canals surrounding the tulip fields.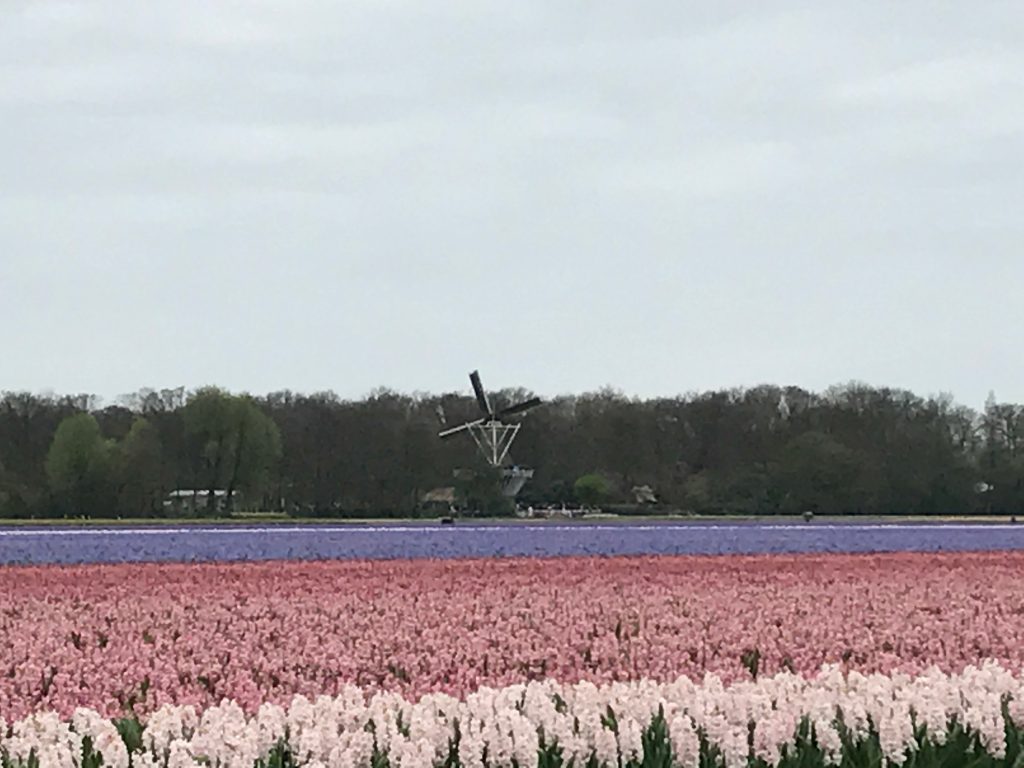 The most interesting part was the machinery for creating tulip bulbs… by removing the flower! This makes sure the plant puts all its energy into the bulb.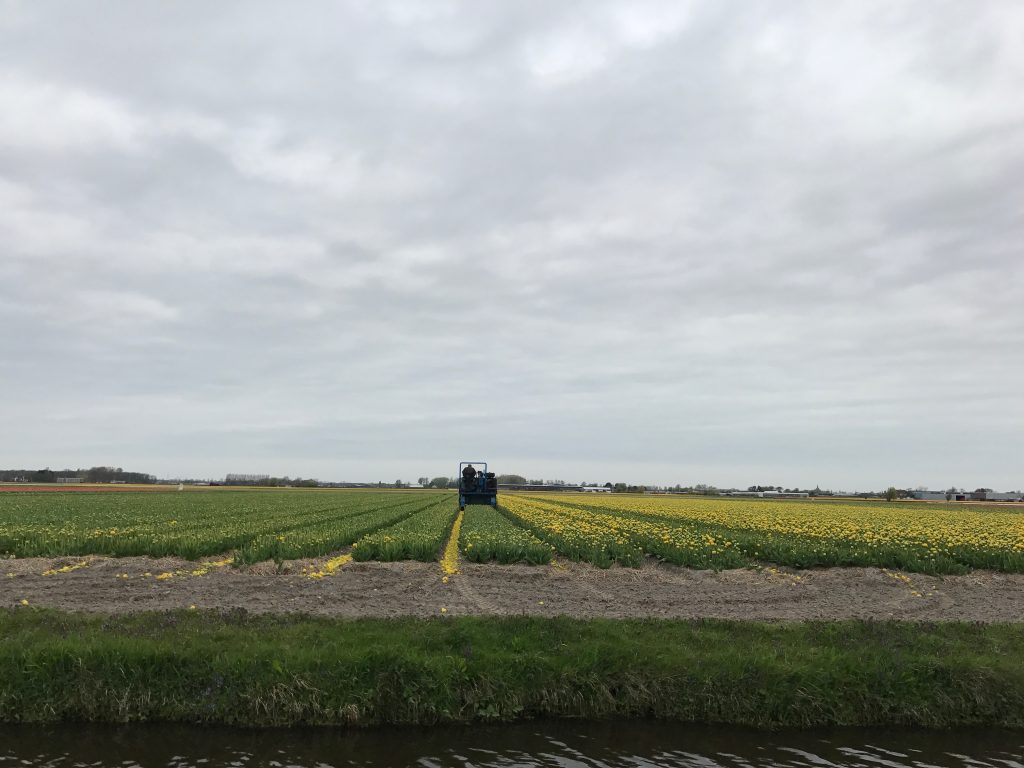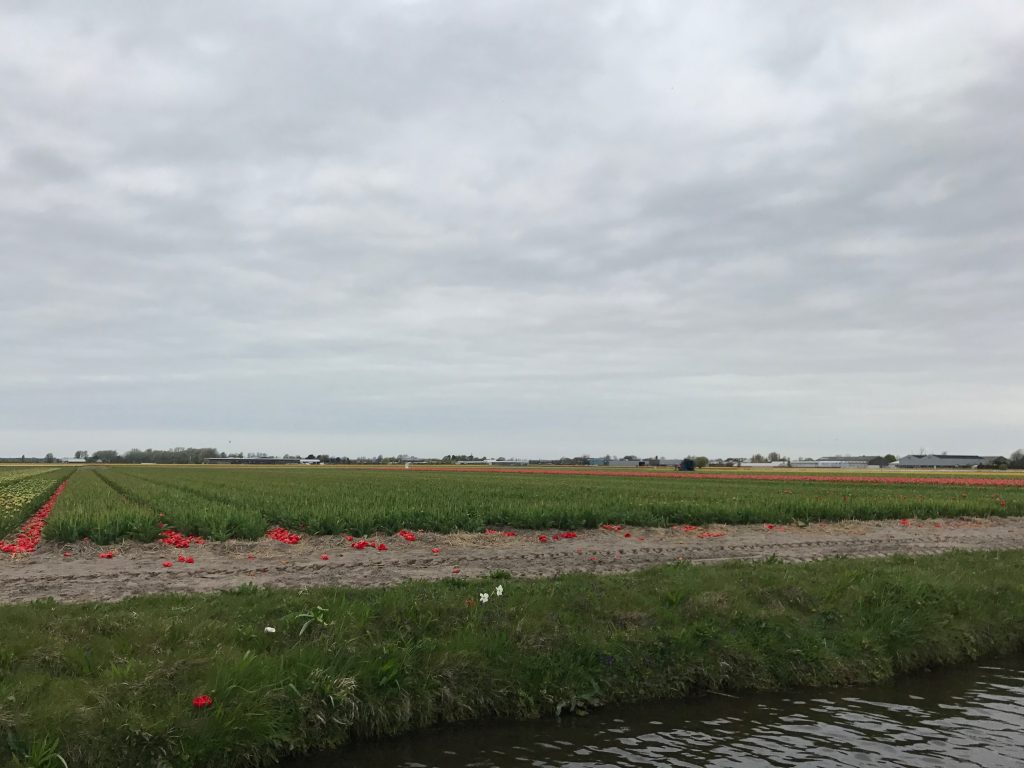 Notice how the unfinished side of the field contrasts with the finished.
The park also had plenty of traditional Dutch foods available. Dreamer was beside herself when she got to enjoy her favorite Dutch treat, freshly made poffertjes.
"Honey, do we really need two Poffertjes videos?"
"YES!"
End of story.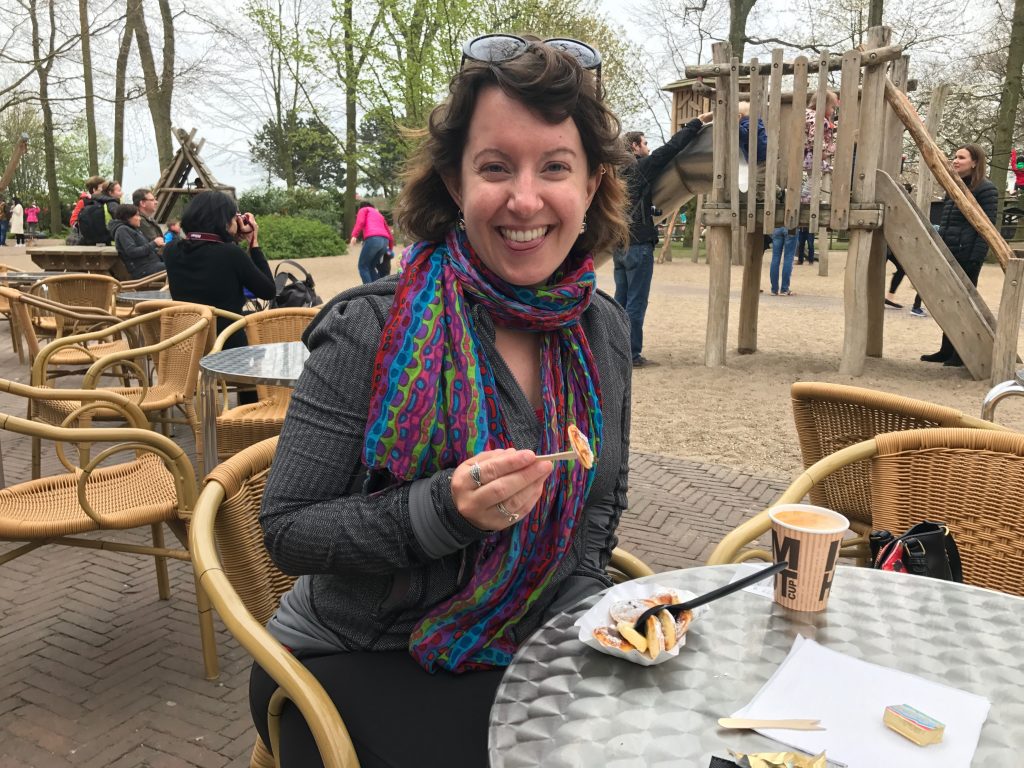 We both were keen on the freshly-made stroopwaffels.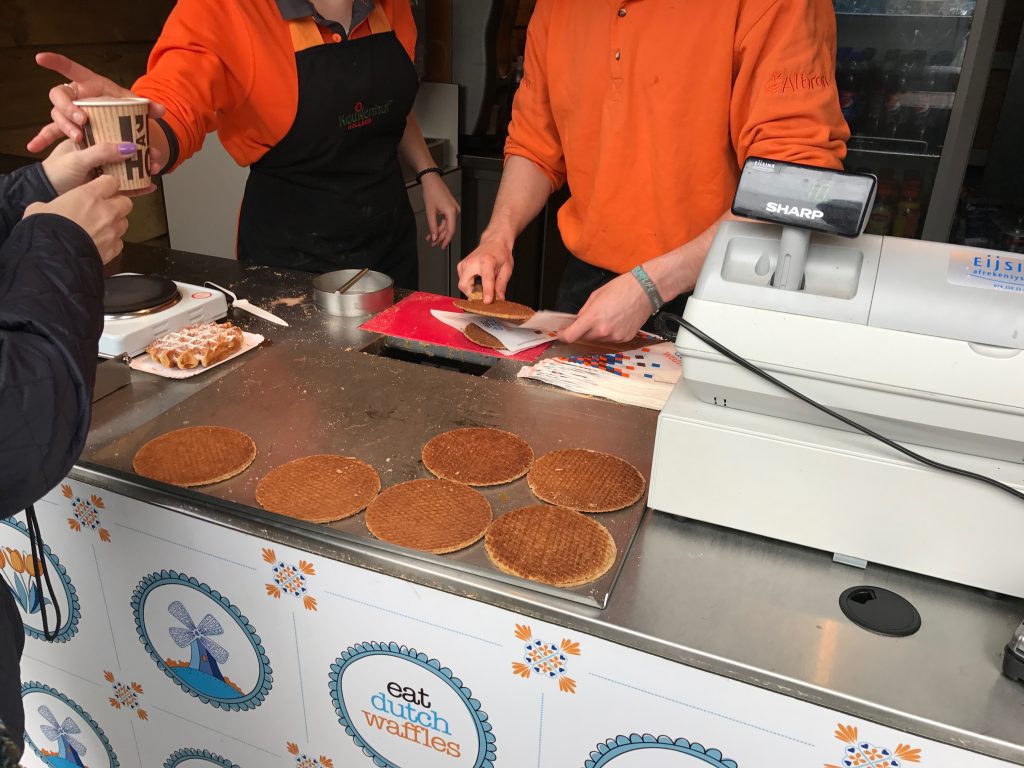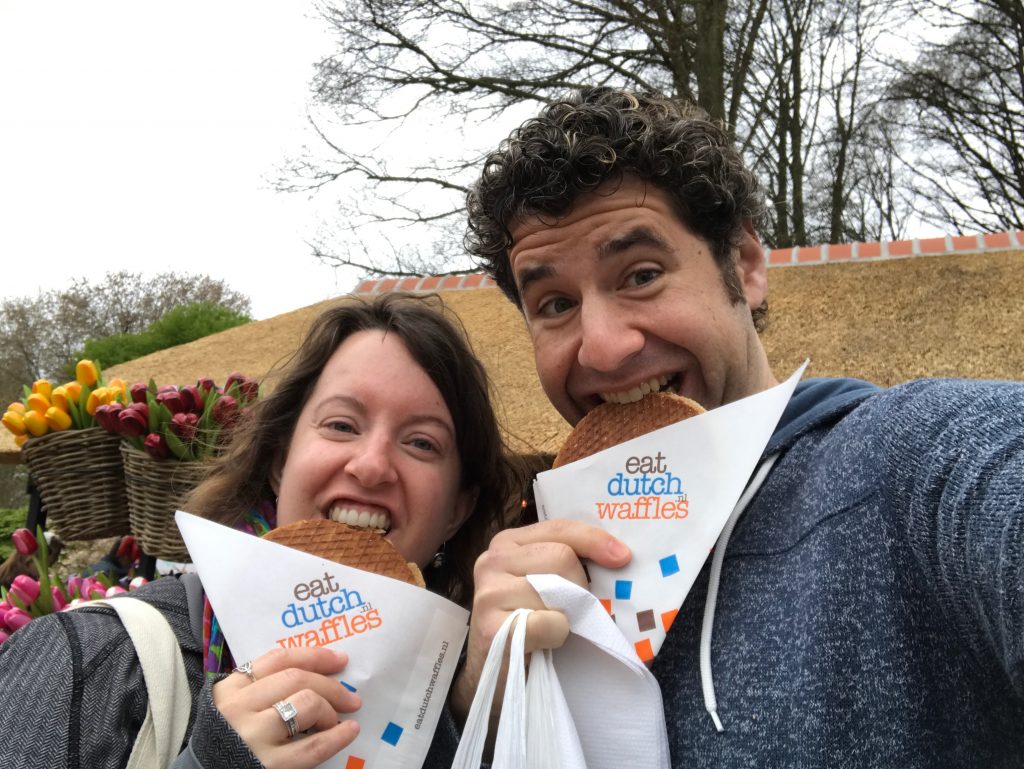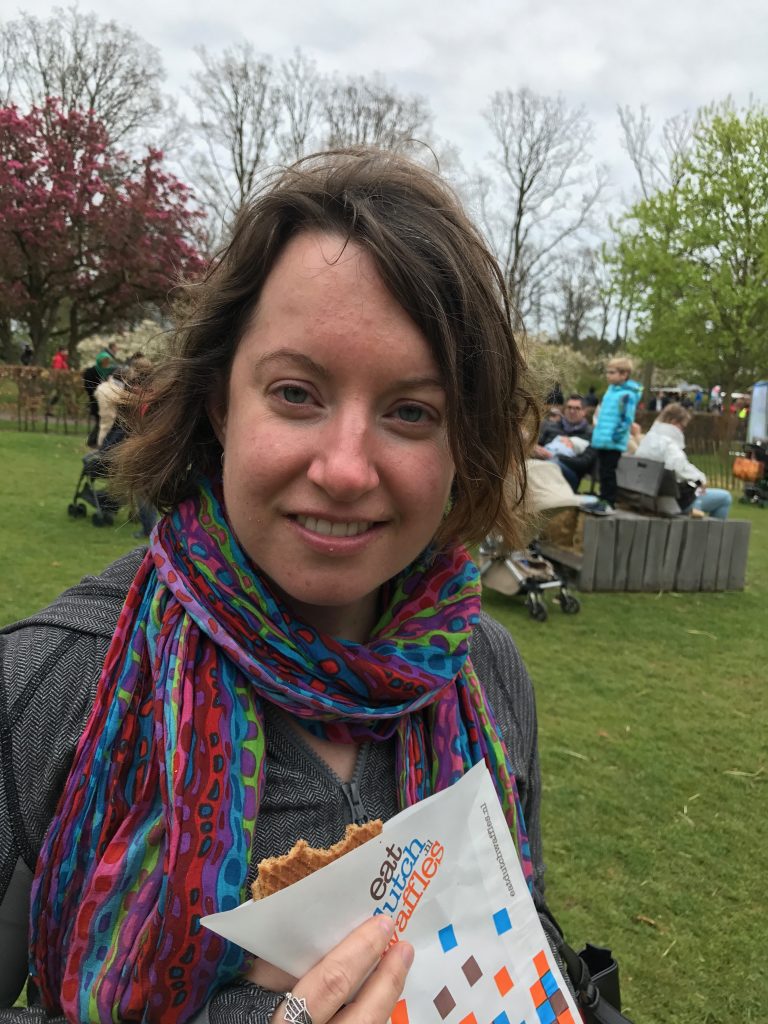 We may have been tulip'ed out, but the bus ride on the way back to the city was also eventful. The Little Tykes car is totally real, You Guys, and it hates traffic.
Doer later caught up to one (parked on the sidewalk, natch') so we could grab a picture.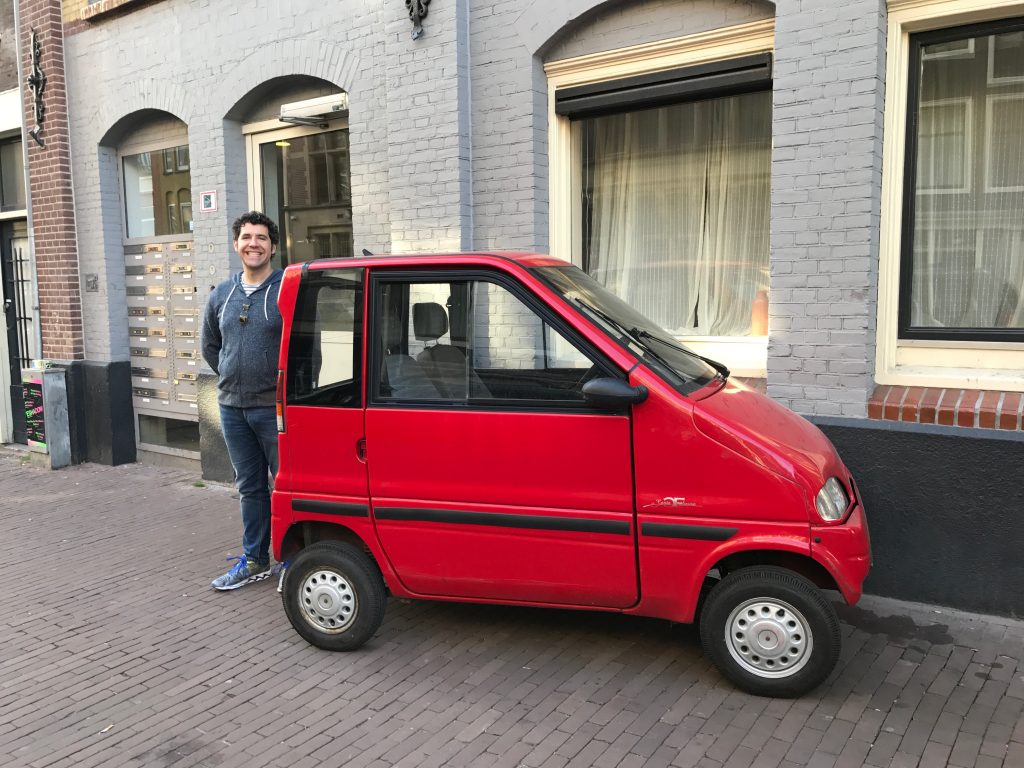 Feeling nostalgic, we returned to the restaurant where we dined on the last night of our honeymoon for some Indonesian food. It was as good as we remembered.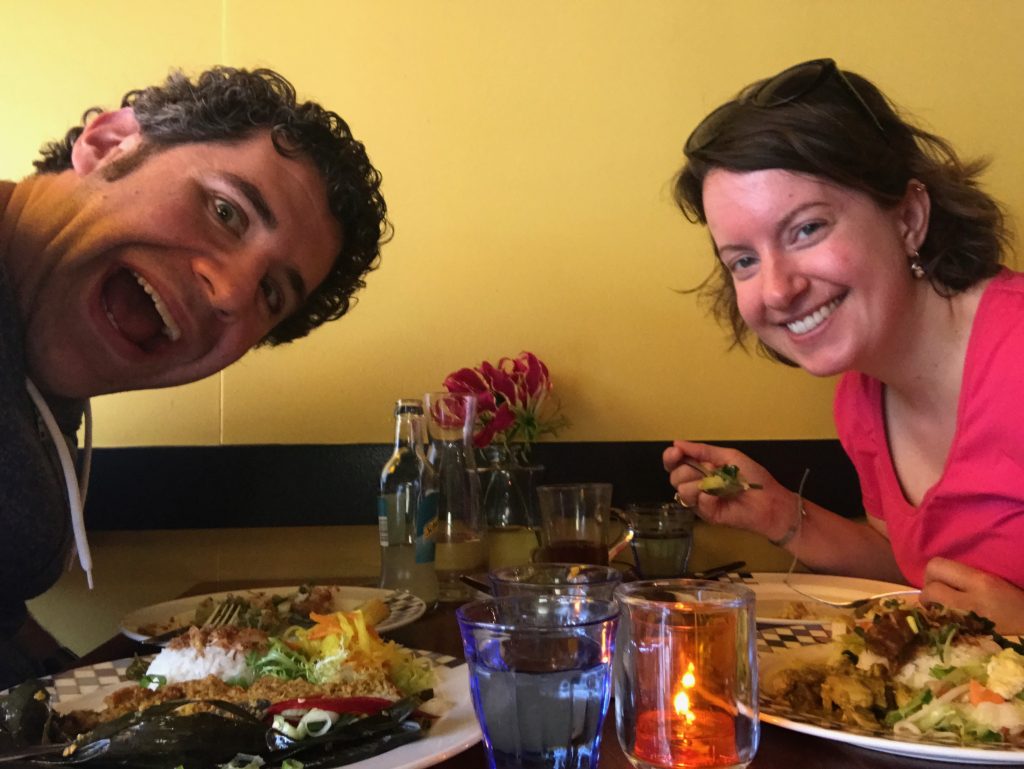 Afterward, we thought we'd check out the Anne Frank House… but we arrived to find a monster line. Fun fact: they accept reservations up to two months in advance; we don't recommend showing up without one unless you're keen on waiting in line. We weren't, so we decided to save the iconic museum for a future trip. Instead, we passed some time at a nearby coffeeshop (note, single word… as in, where we enjoyed a disappointing treat) that featured some pinball machines for Doer to play. Meanwhile, Dreamer passed the time watching some baby ducks trying to get their mama's attention – and she wasn't having it! She was taking a break just out of reach on a house boat.
Later, we enjoyed frites (Flemish-style fries) and then had cocktails at Tales and Spirits. Genuine Tiki-style Zombie for the win!!!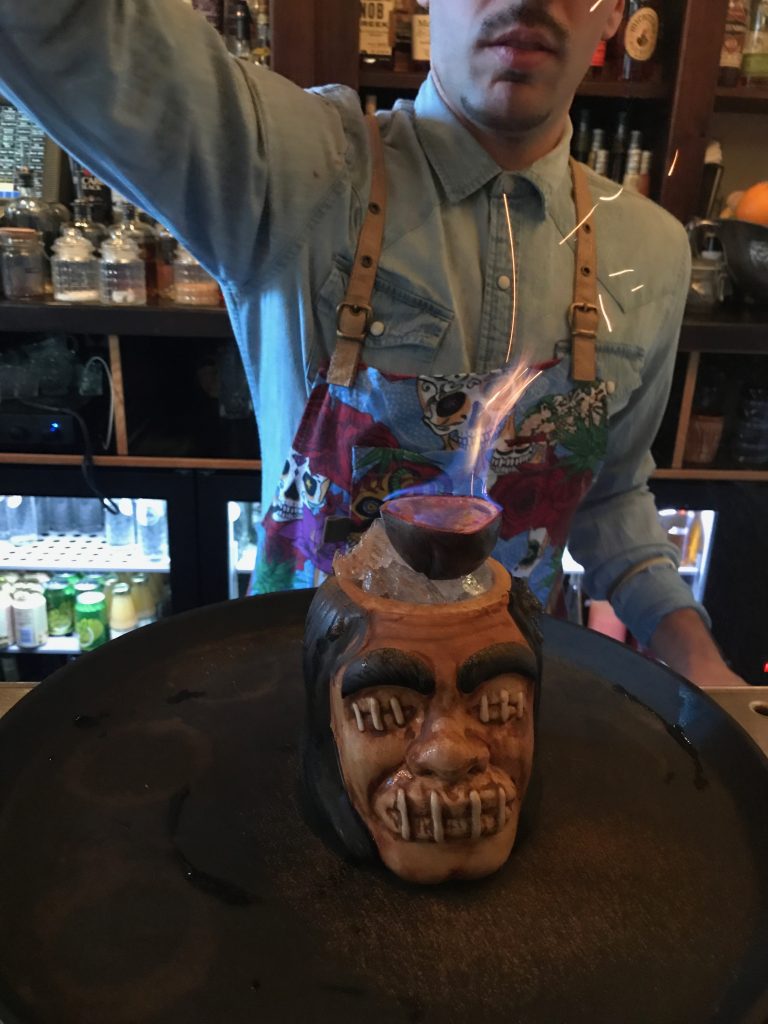 Gotta be careful not to get too intoxicated in Amsterdam, though. All the staircases look like this, and inevitably the bathroom is at the top.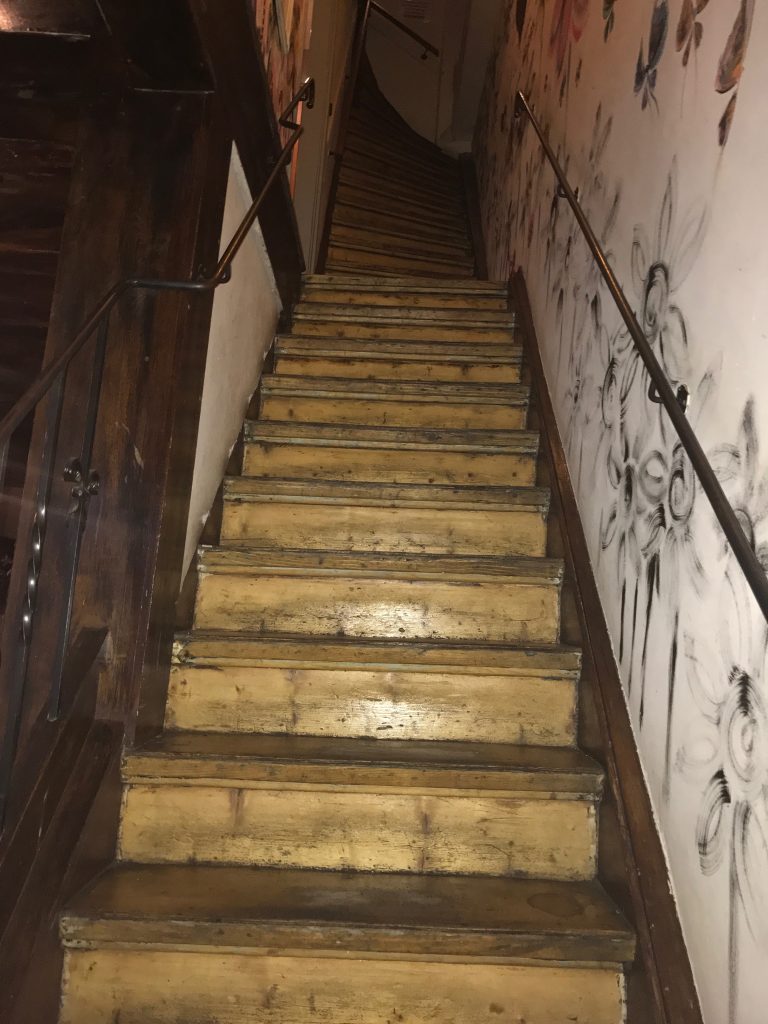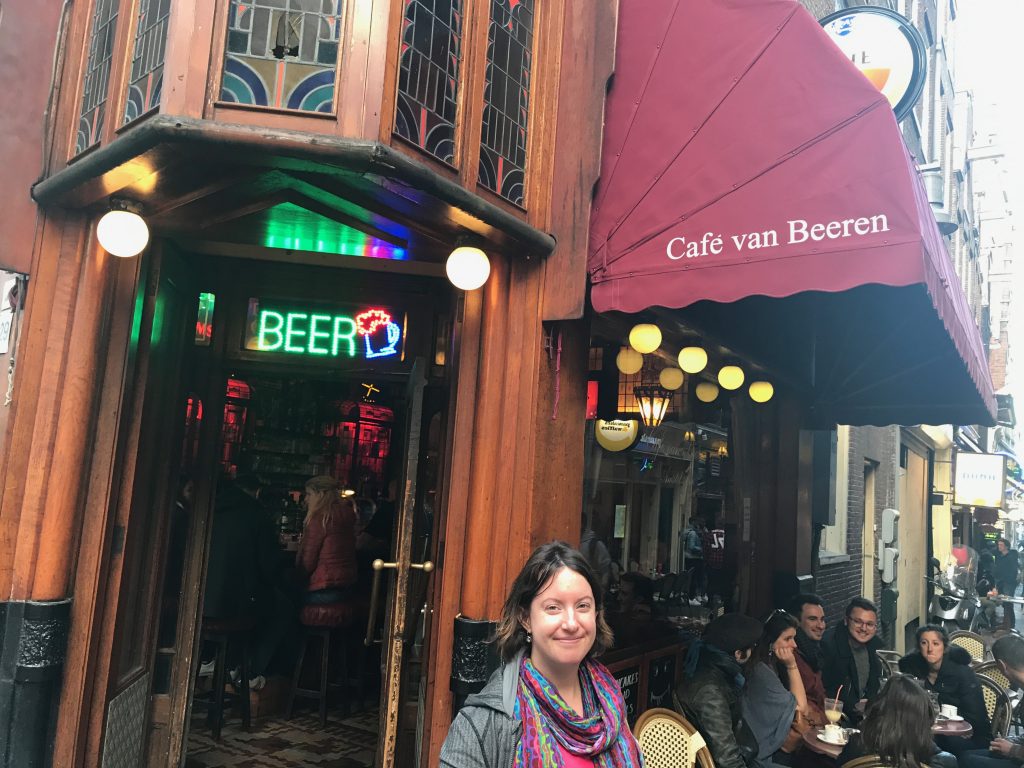 As luck would have it, we were in Amsterdam on a Friday night – the one time each week that City Free Tour Amsterdam offers a tour of the famous Red Light District. We don't have many pictures, as our guide asked us to refrain from photographing the sex workers out of respect for them. Prostitution is legal there – the sex workers pay taxes and everything – and the district is actually very safe, with the government making sure they have access to health care.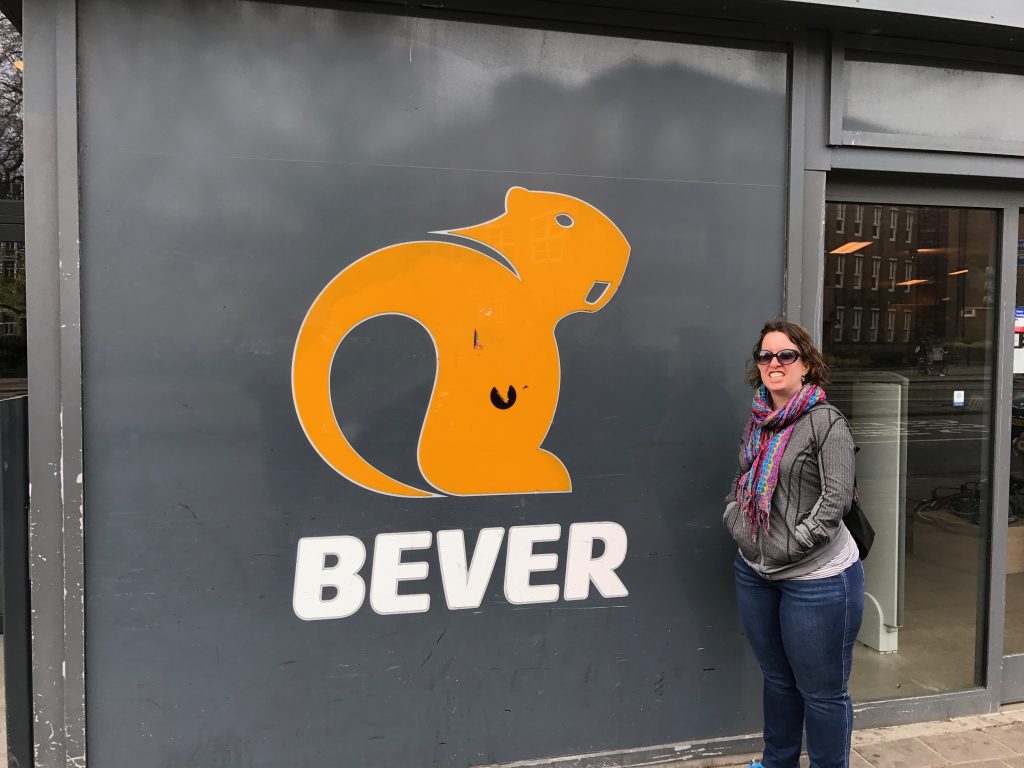 The next morning we began the day in traditional Hobbit style with two breakfasts. After grabbing a bite at a trendy Dutch place called Ted's All-Day Breakfast (we started outside and had to move indoors when it began to rain), we went for nostalgia again and revisited the pancake house where we tried poffertjes for the first time.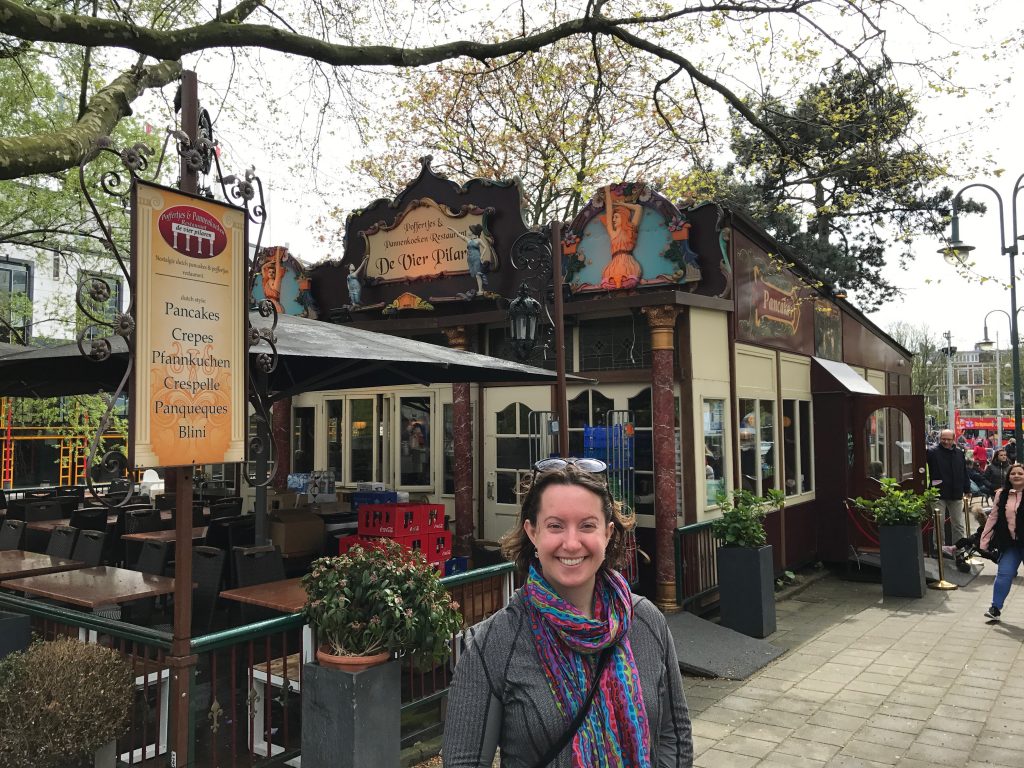 Next, we went on a free city tour, followed by a canal tour.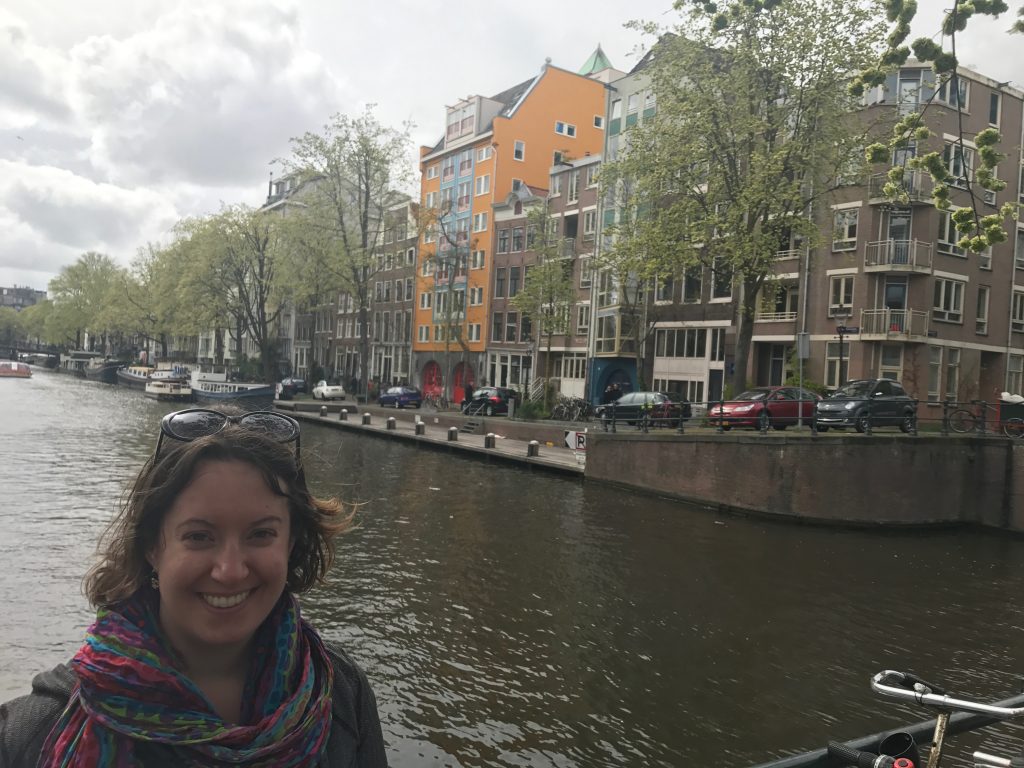 We learned the city was founded as a dam on the River Amstel in the year 1240. The city sprung up on some rather swampy ground, and the canals helped people get around more efficiently.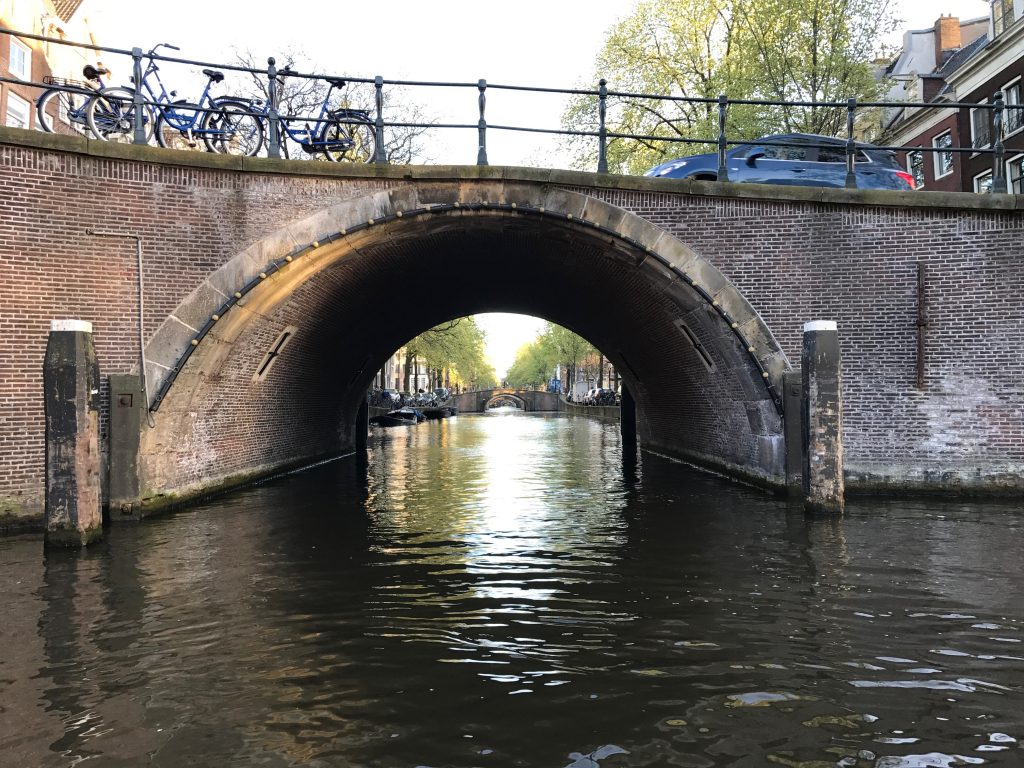 Most of the old houses lining the canals are very narrow because that allowed the inhabitants to pay fewer taxes due to the reduced footprint, and many of them lean today because of the swampy foundation. Hooks on the tops of facades are used to hoist cargo.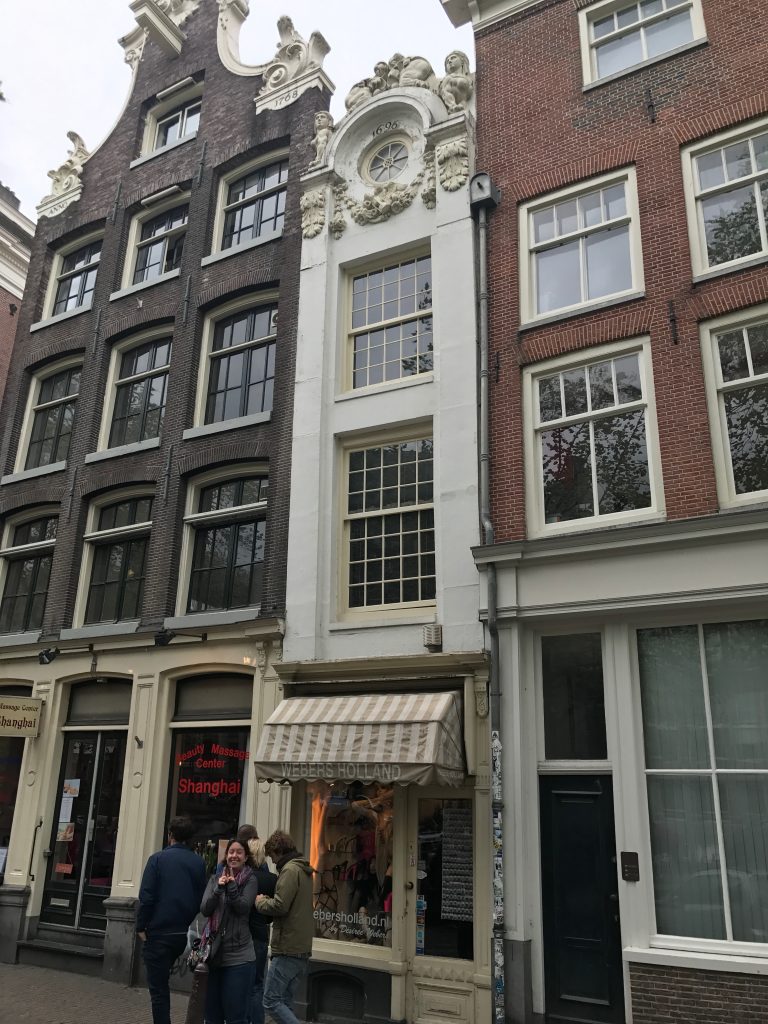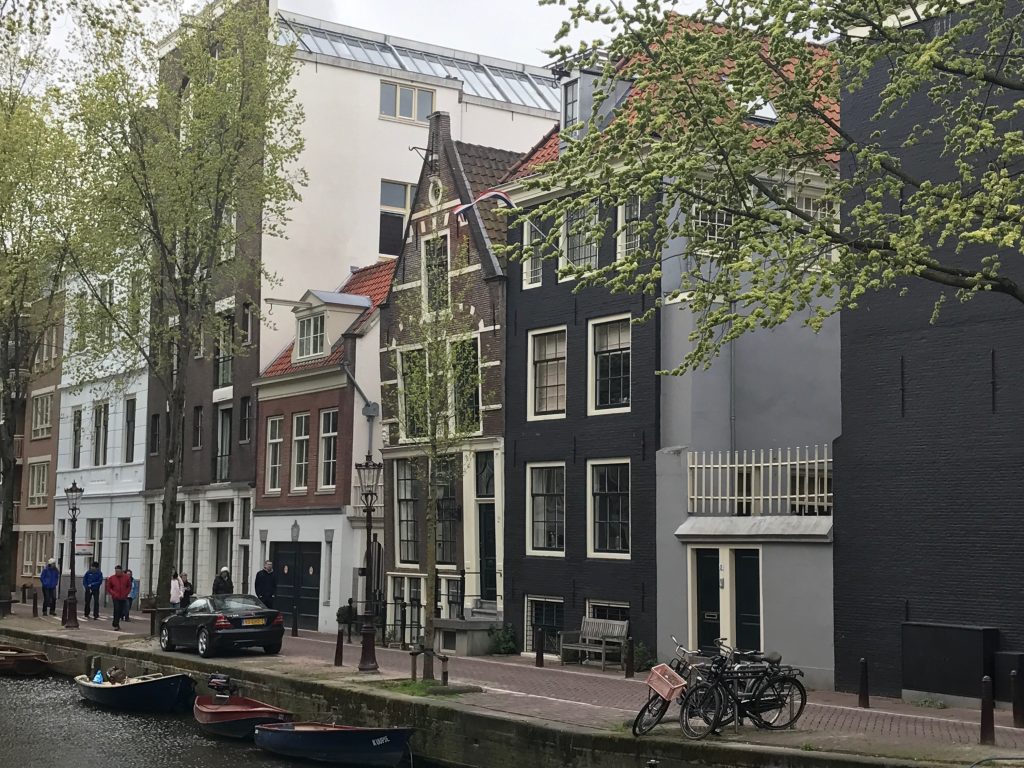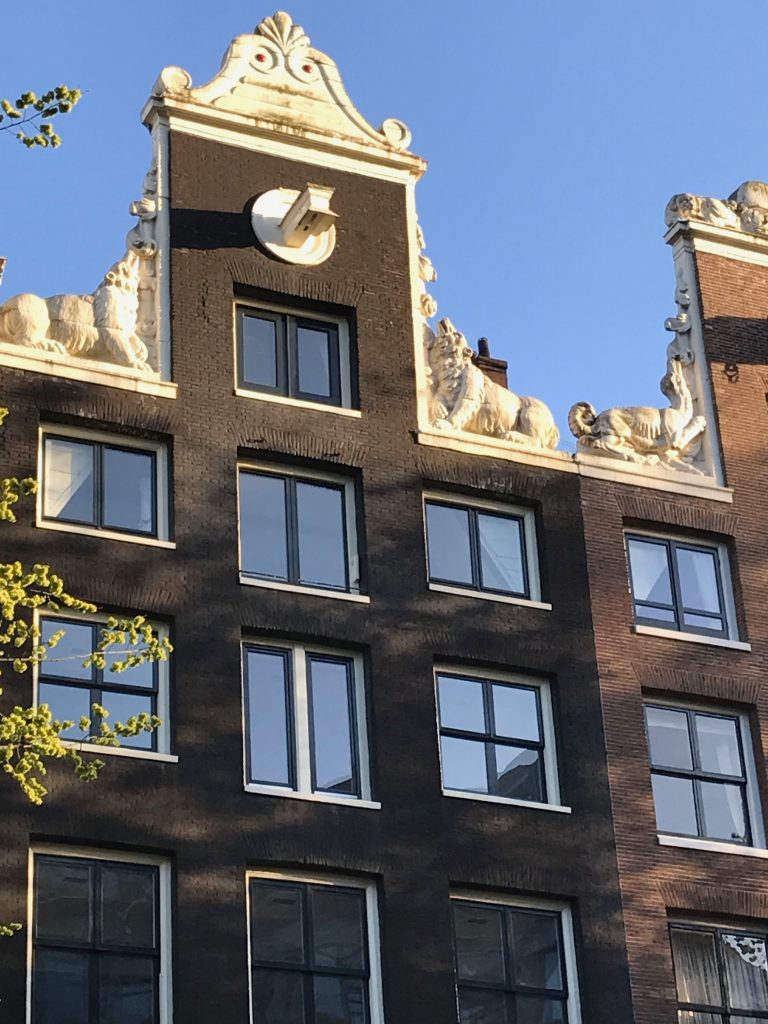 There are more bikes than people in Amsterdam, and today the city infrastructure is bicycle-oriented.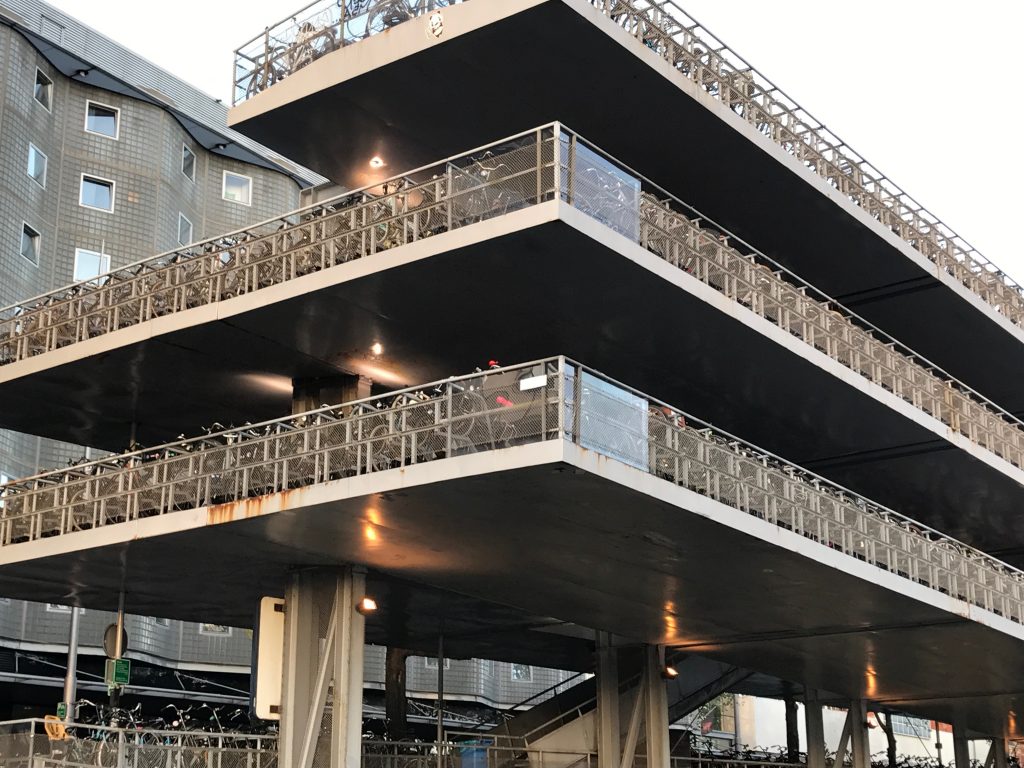 During the walking tour, we visited a quiet inner courtyard surrounded by residences where single women (and only single women) have lived for centuries, starting with members of religious orders. No boys allowed after dark!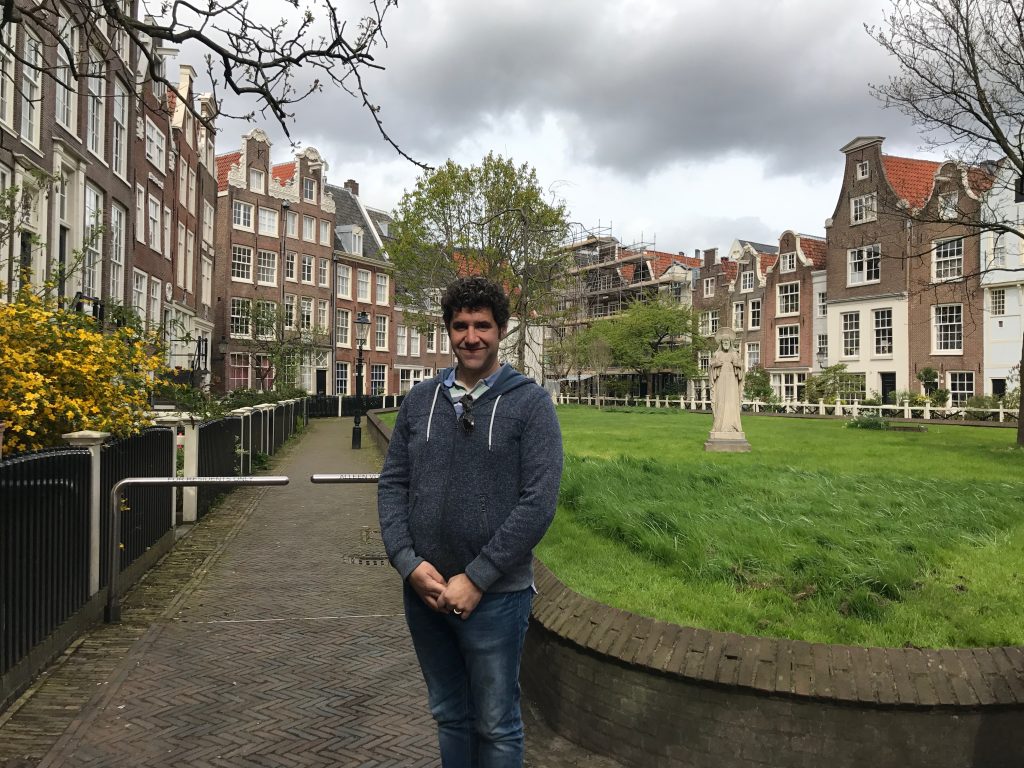 A secret Catholic church was built in the same courtyard in the 17th century.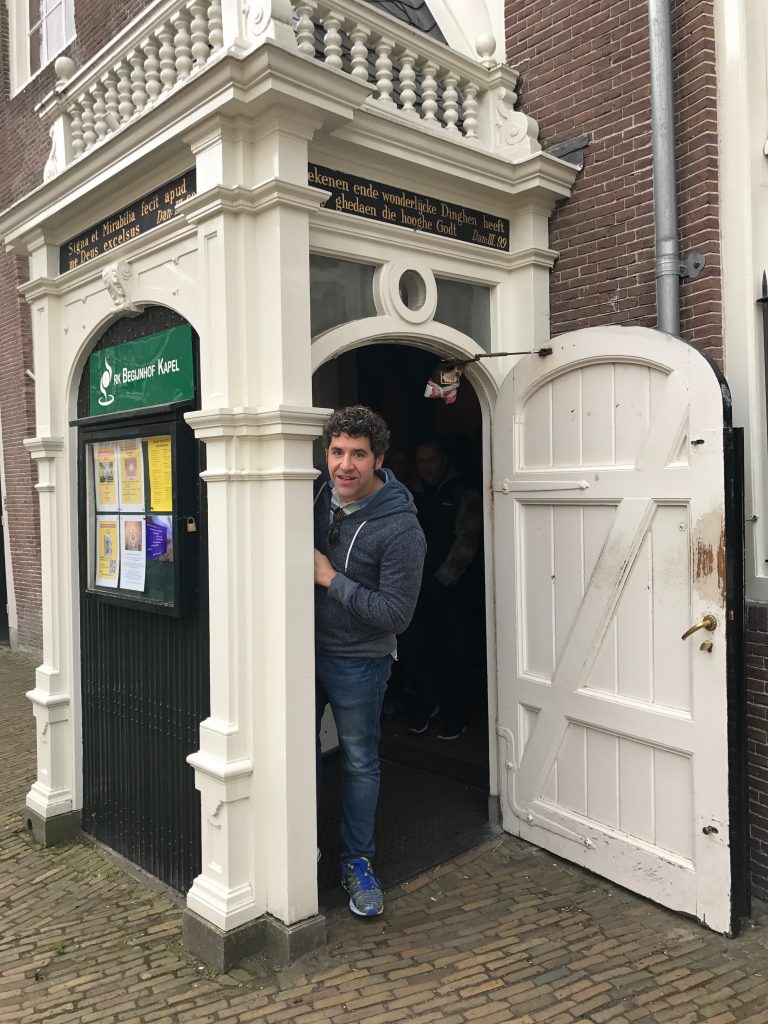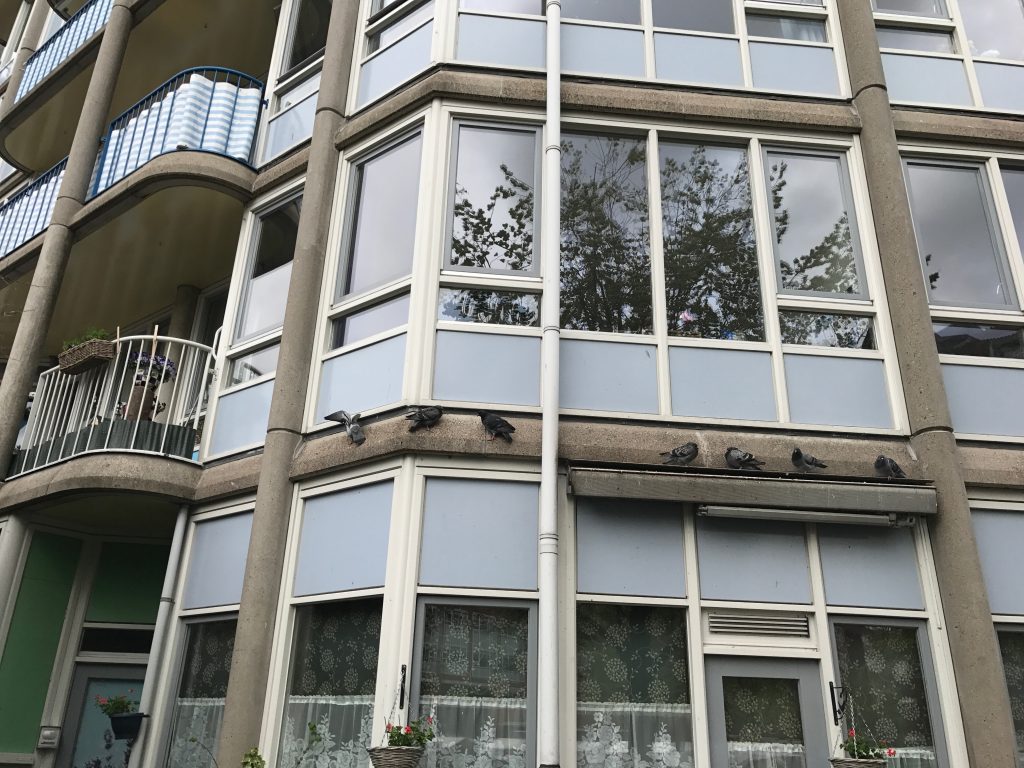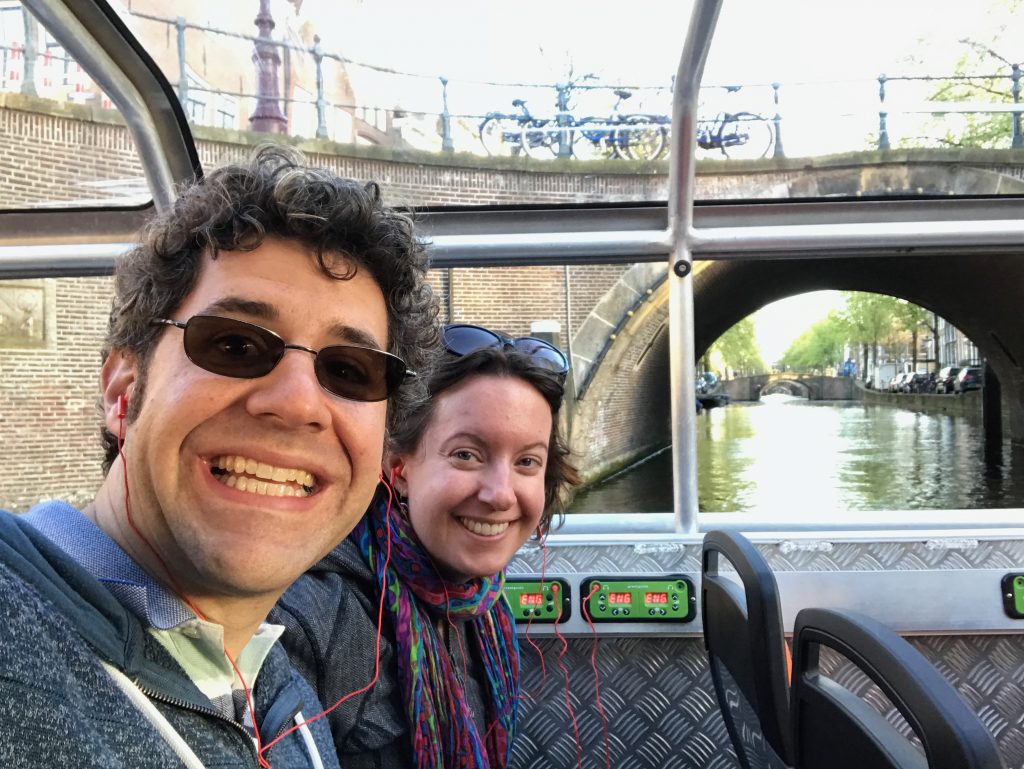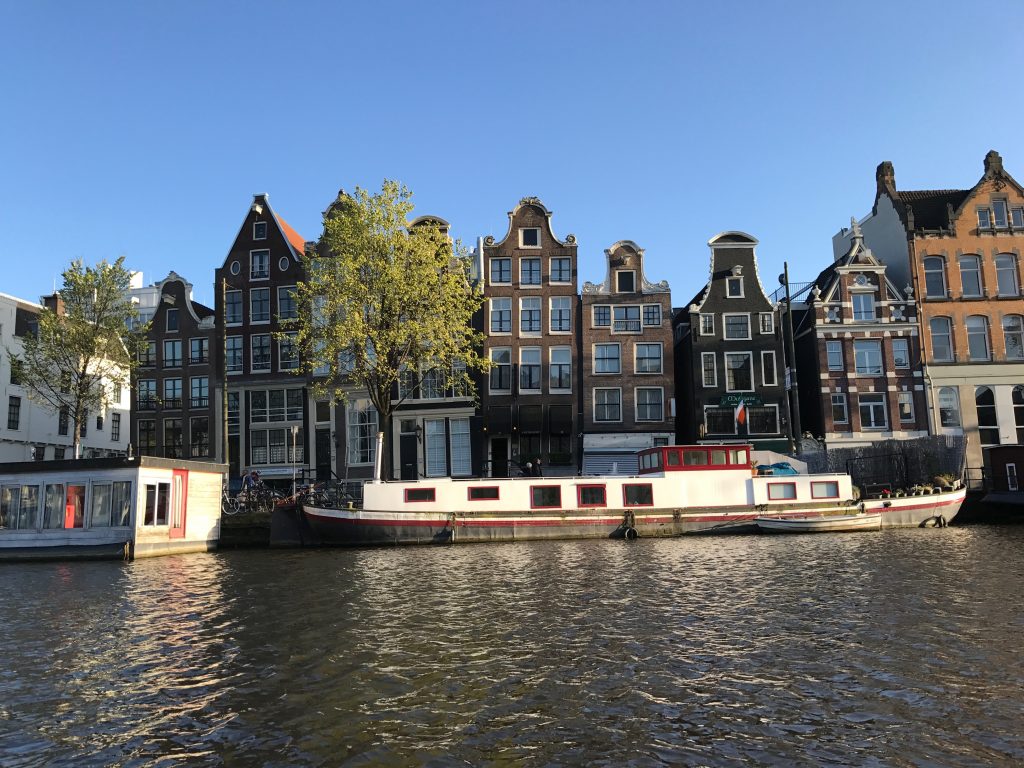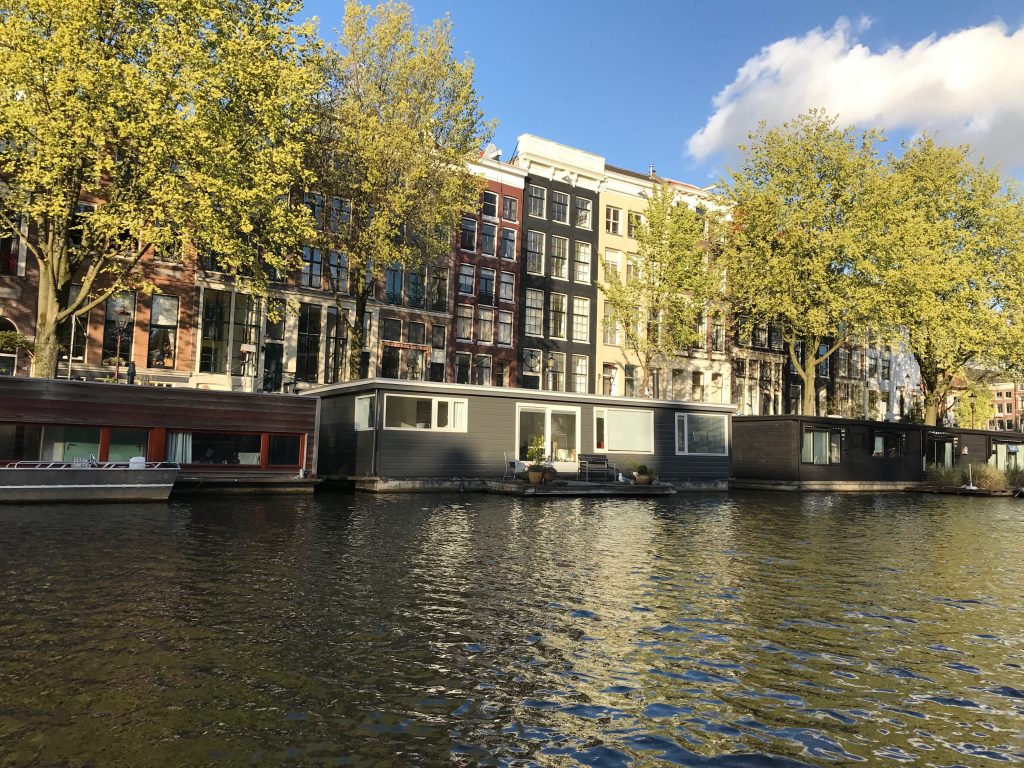 We enjoyed the variety of cocktail bars in Amsterdam, but after a long day of sightseeing, drinks made Dreamer meep (sleepy).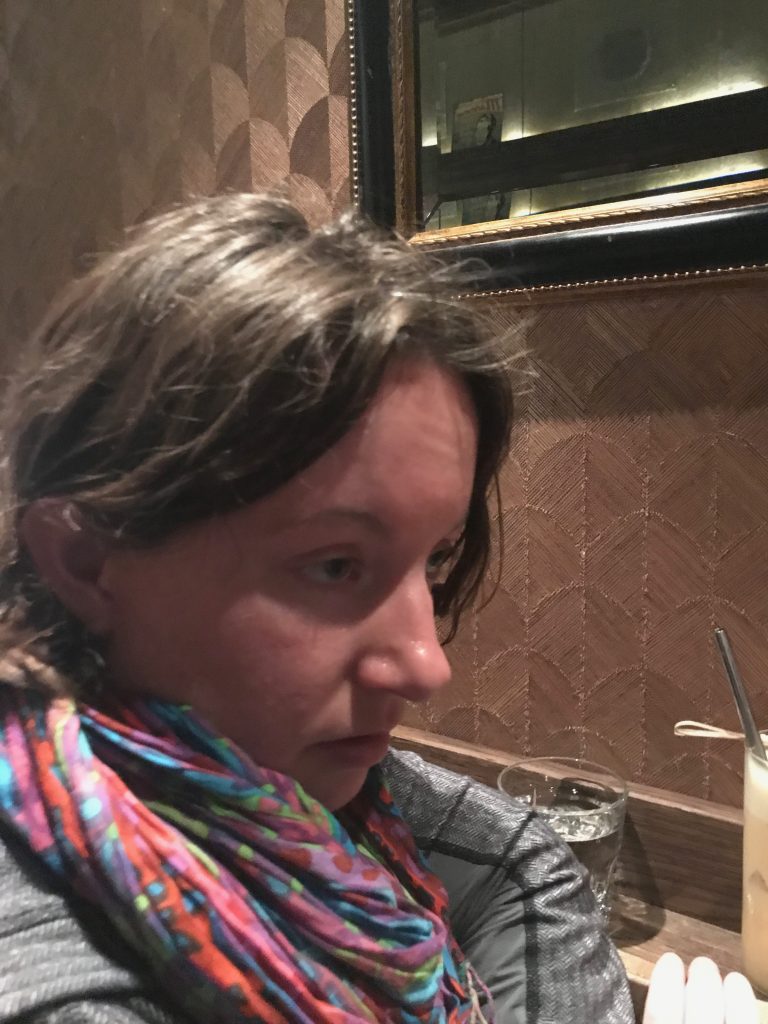 During the city tour we learned many people who fled the Spanish empire during the Inquisition settled in Amsterdam, including many Jews. Our last day in the city, we visited the Portuguese Synagogue, where these Sephardic Jews have worshipped for many years (though in much smaller numbers after World War II).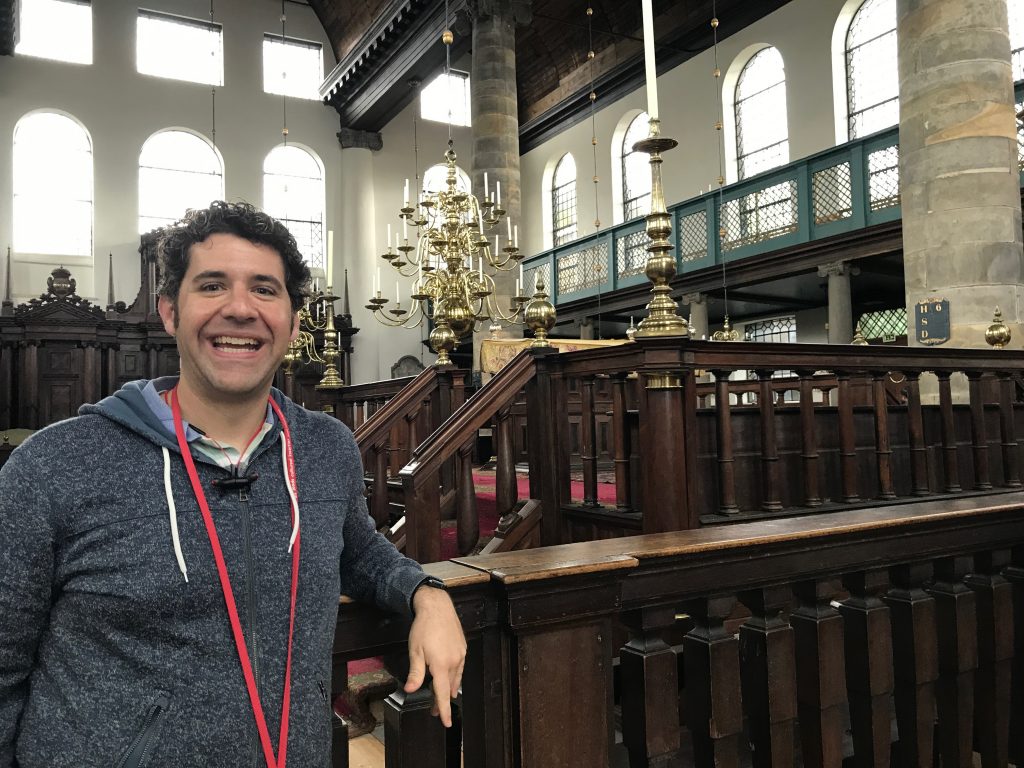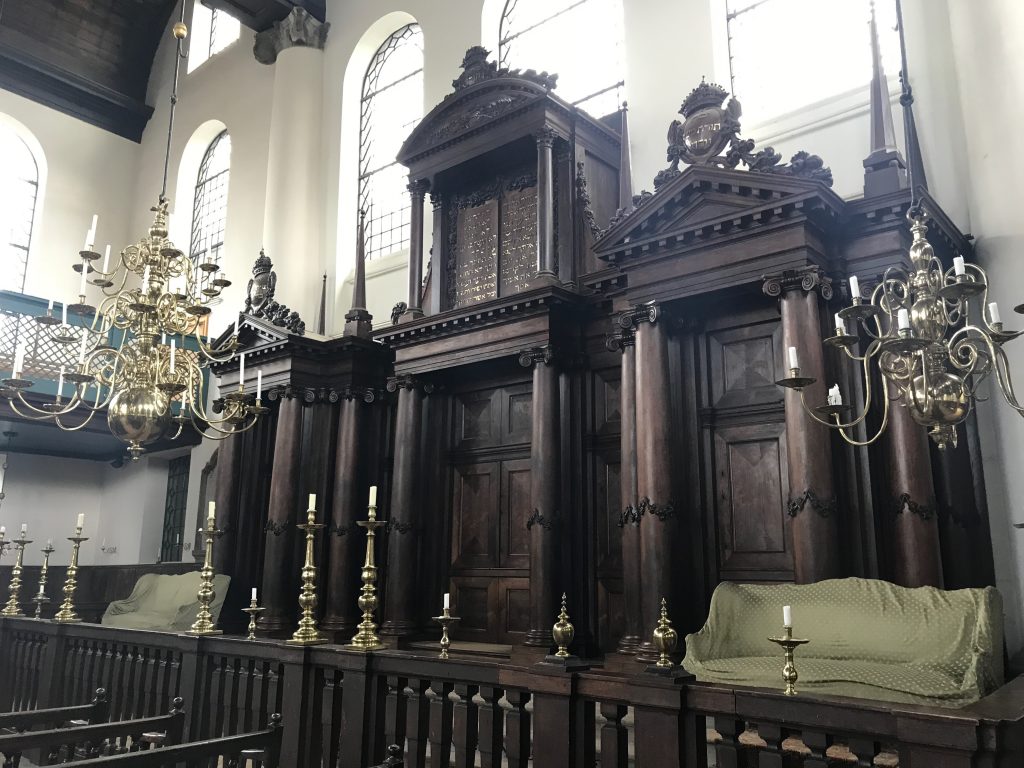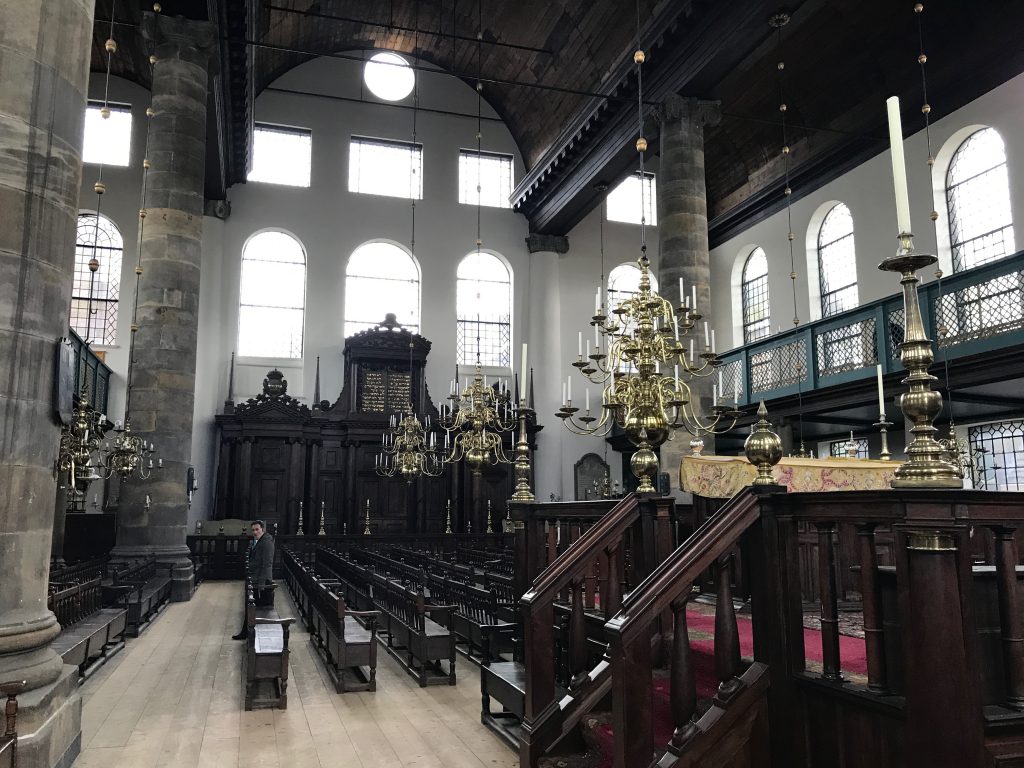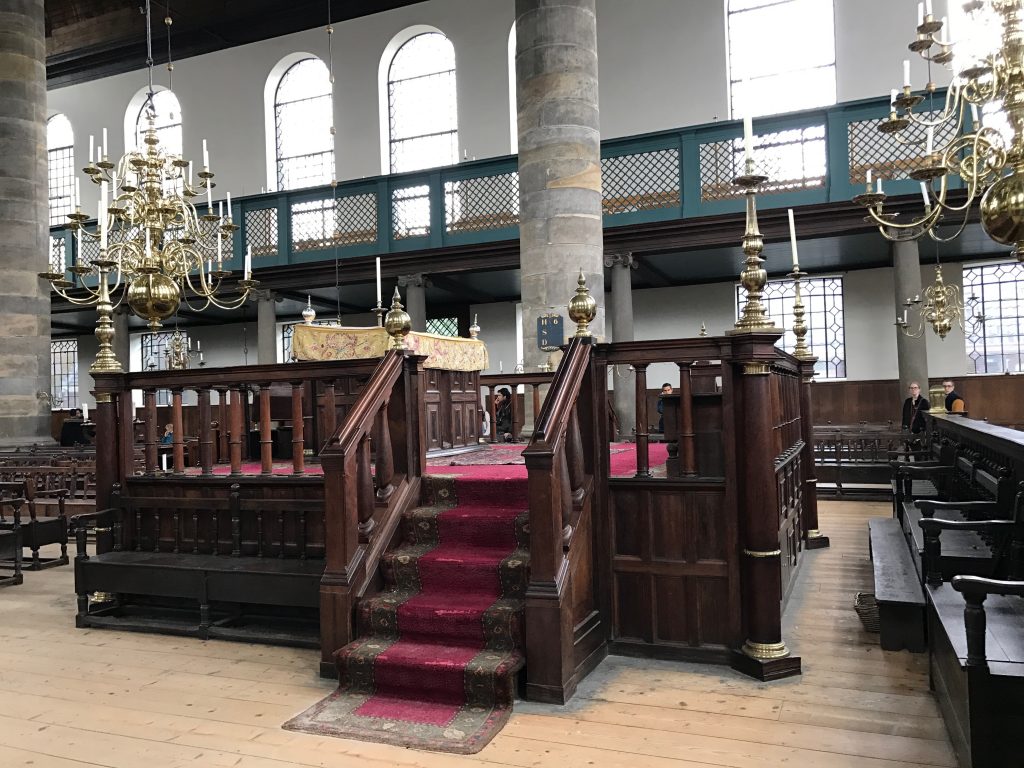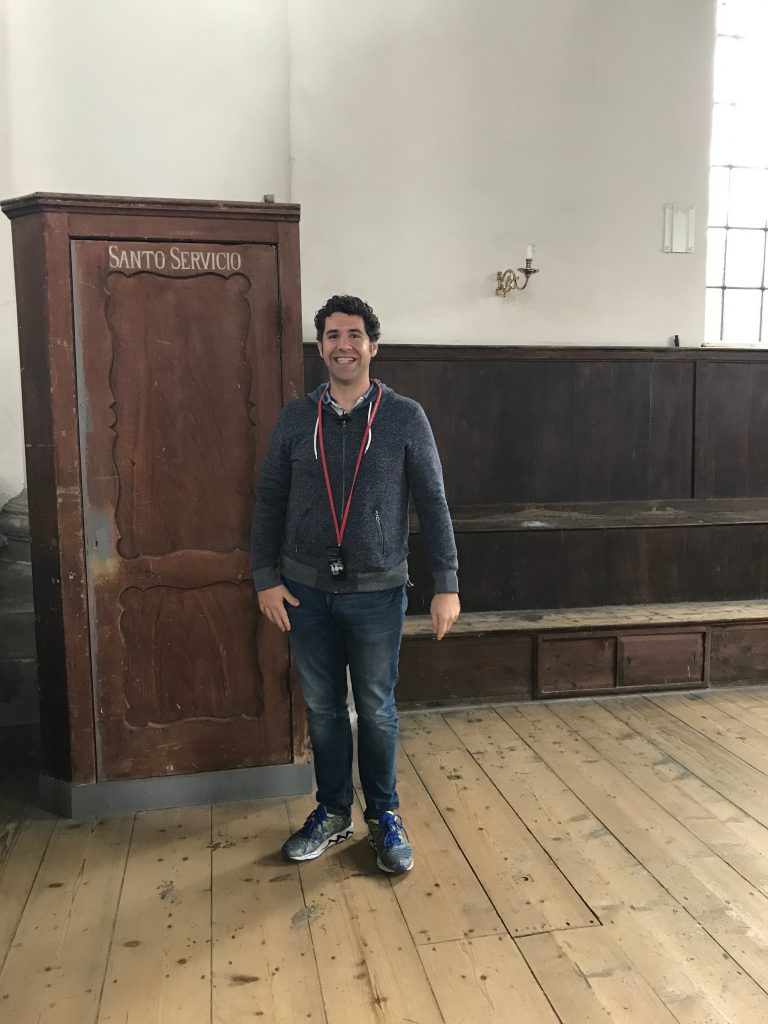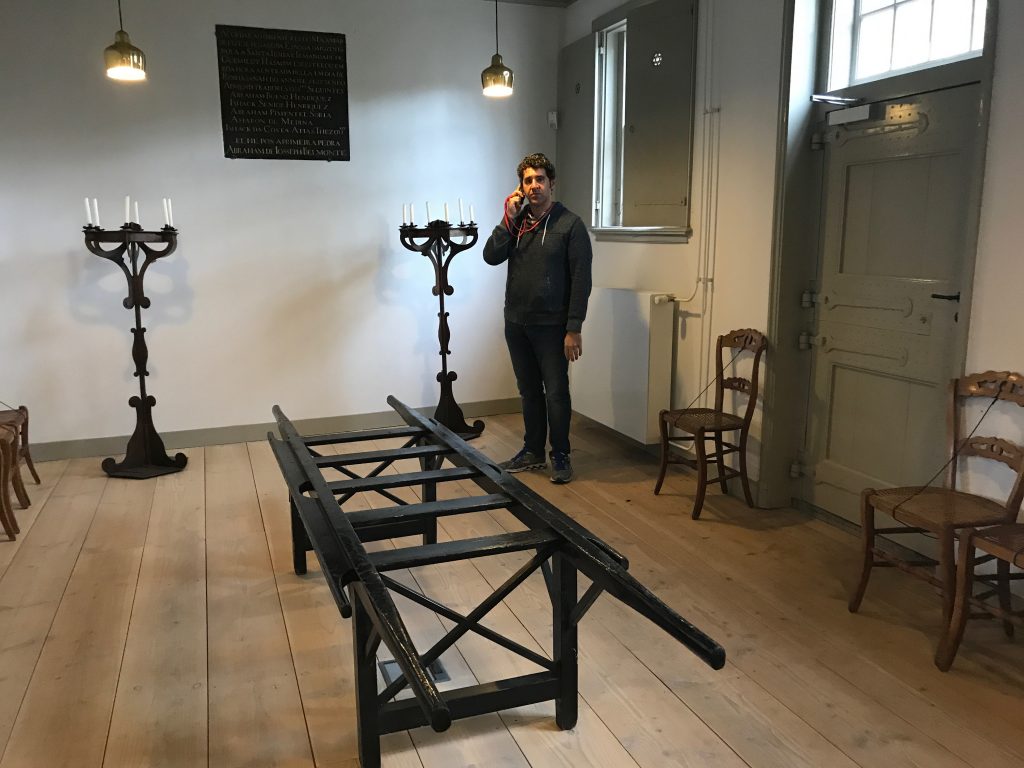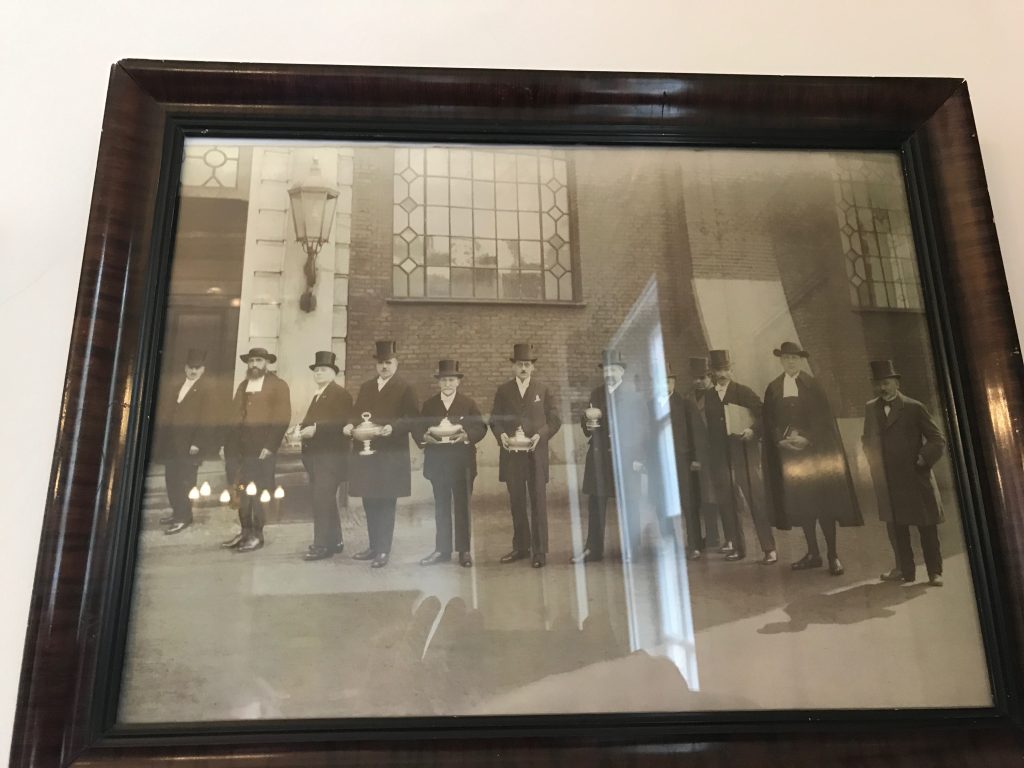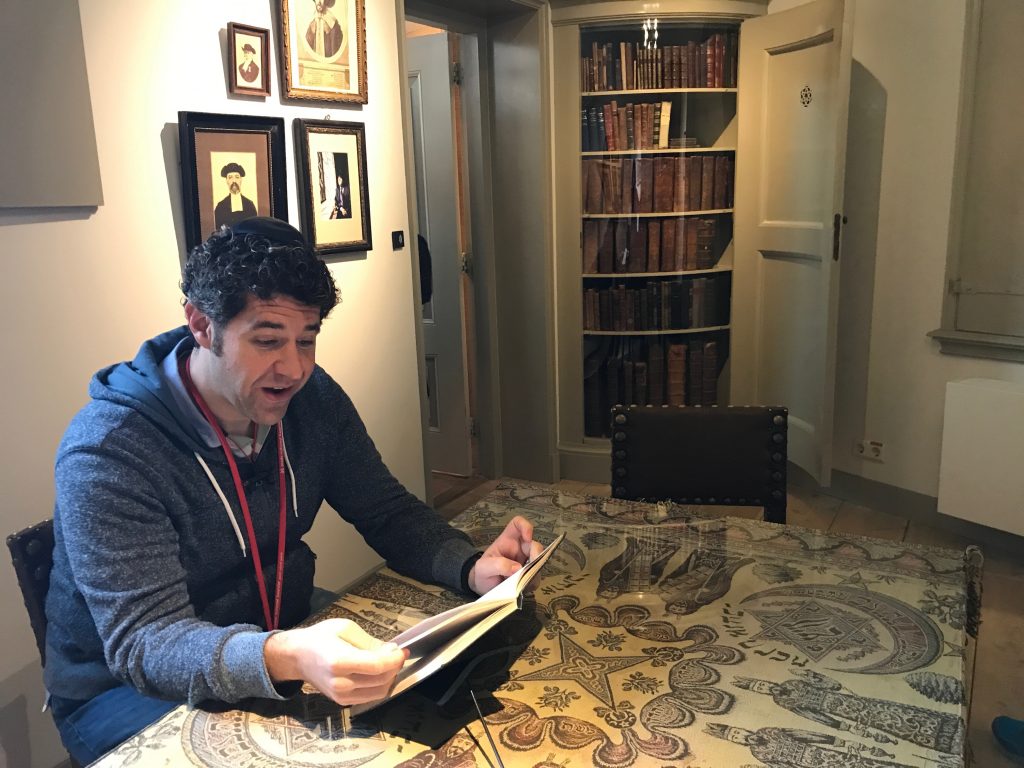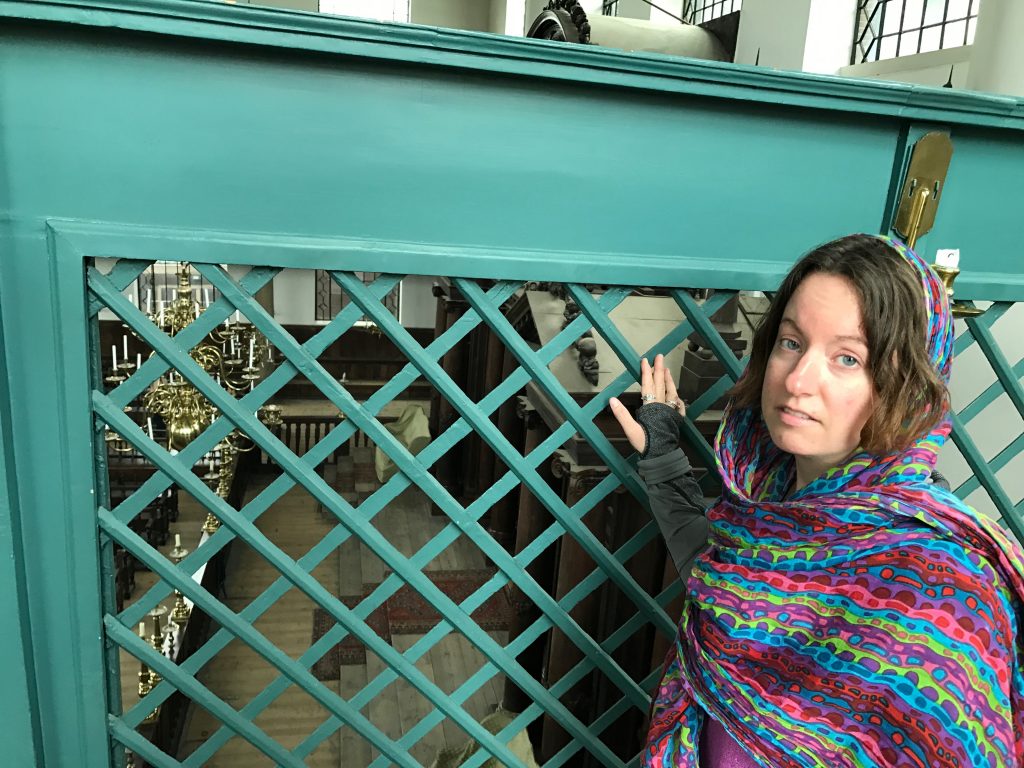 The area surrounding and below the Portuguese Synagogue was also full of fascinating artifacts.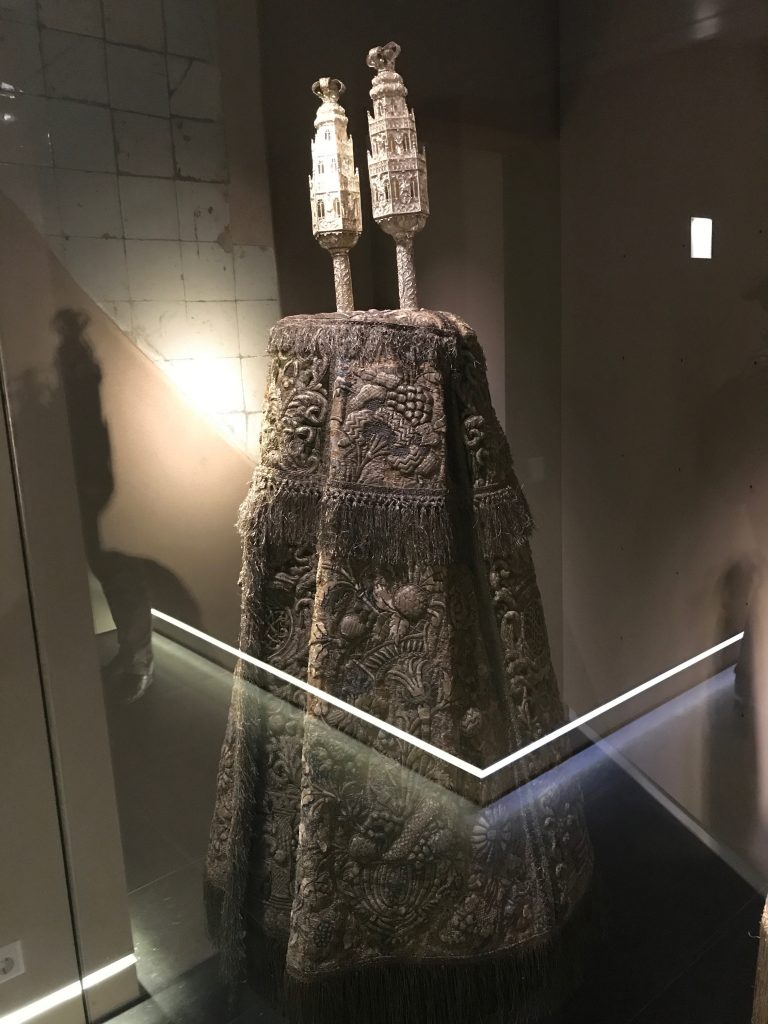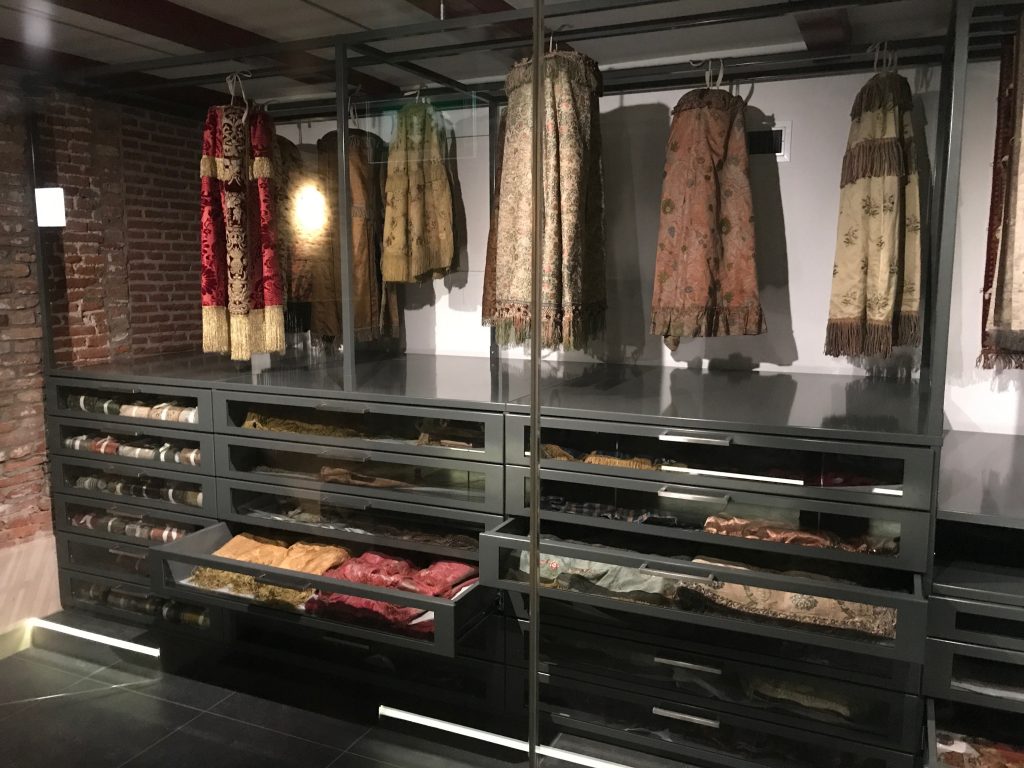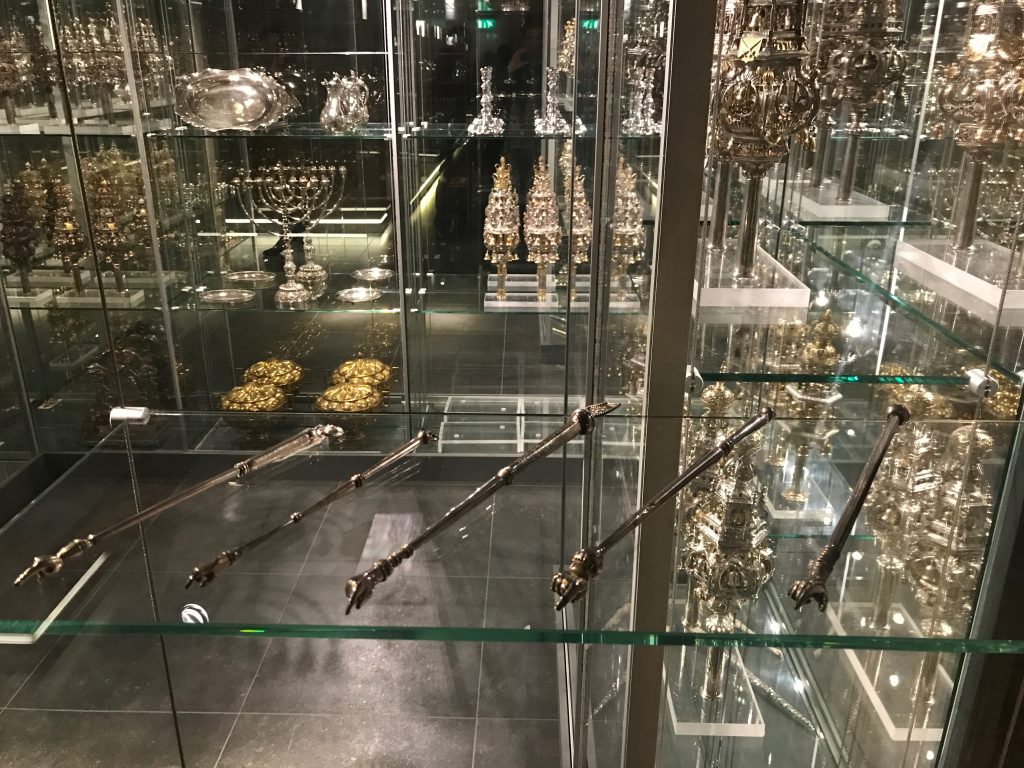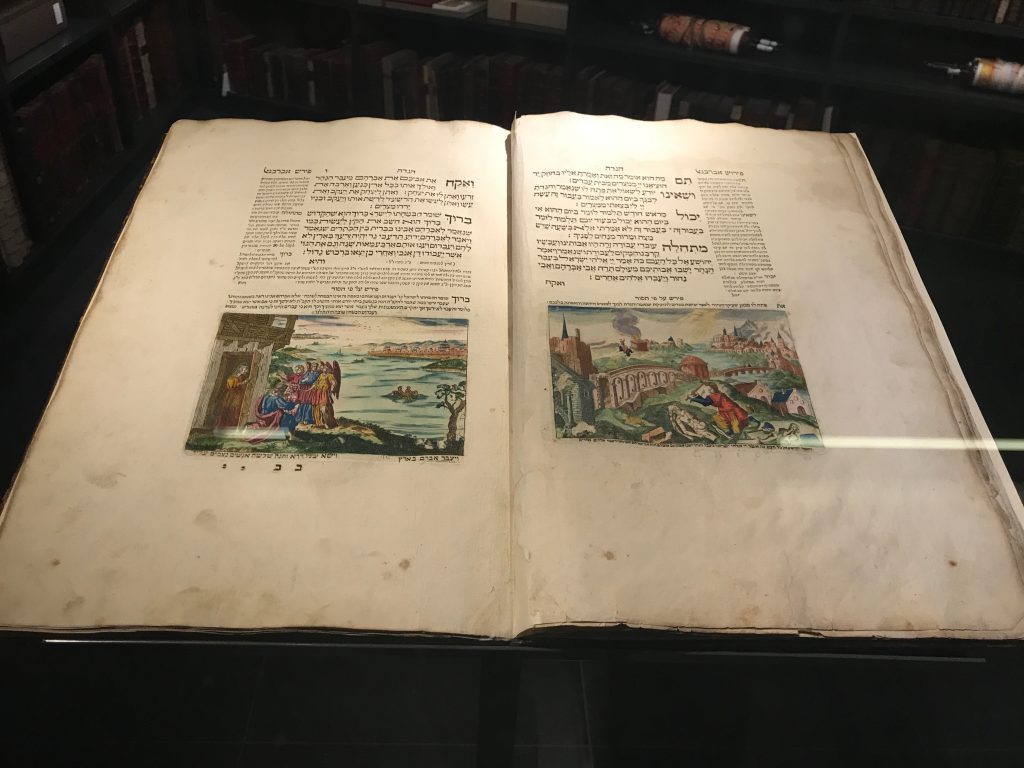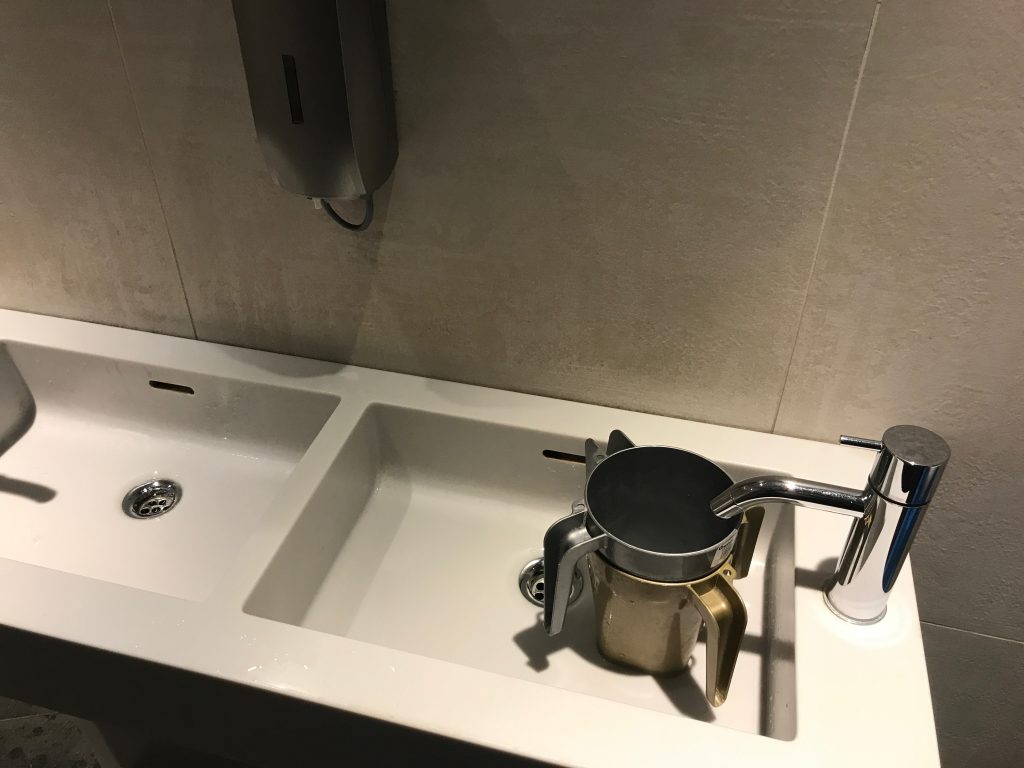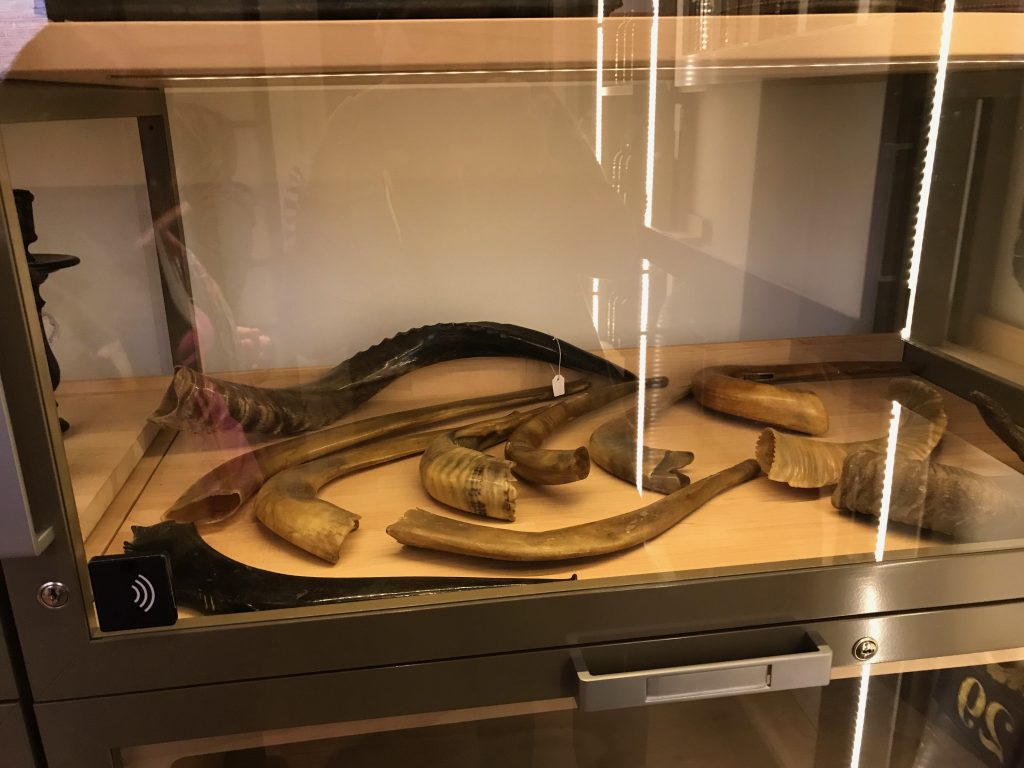 The Holocaust Museum was informative, too. There was a photography exposition, as well as possessions of Dutch children who died during the Holocaust.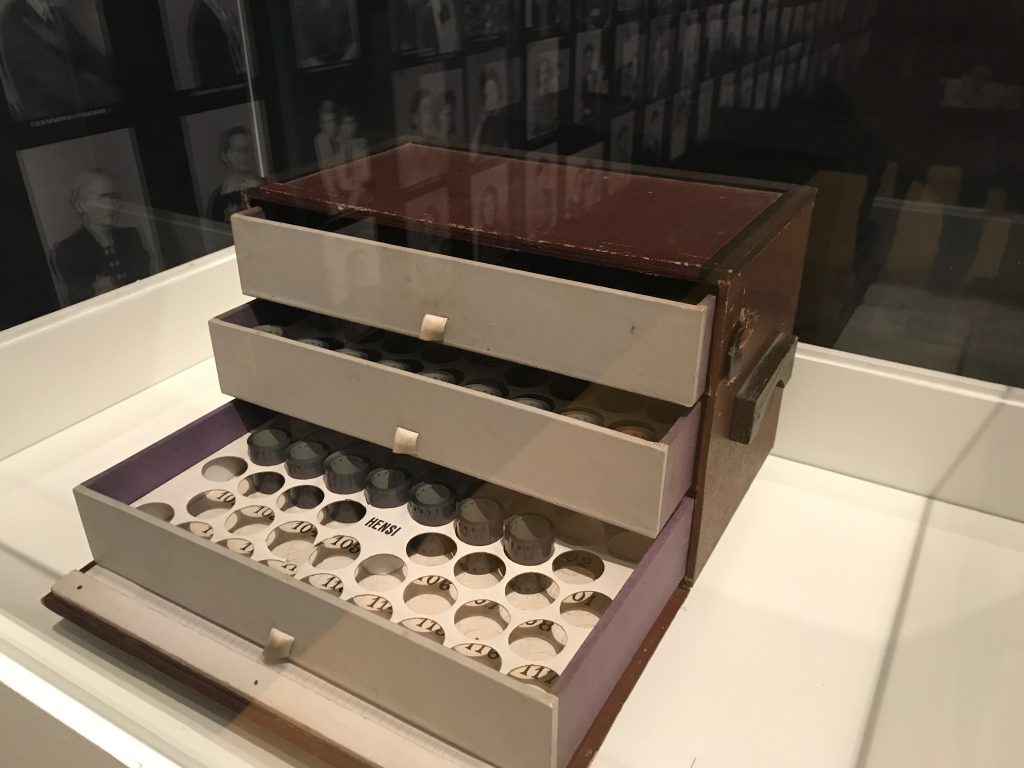 We caught a train to Rotterdam right as April the Giraffe was giving birth. Dreamer was speechless… kind of.
(Reading Internet comments): "'Who can deny God after seeing this??!?' Jesus Christ, it's an animal pushing a freaking baby out of its twat."
We boarded the bus, but she still couldn't stop watching.
Stay tuned for the second part of our two-part Dutch series! Much shorter than our Fallas series, we promise.