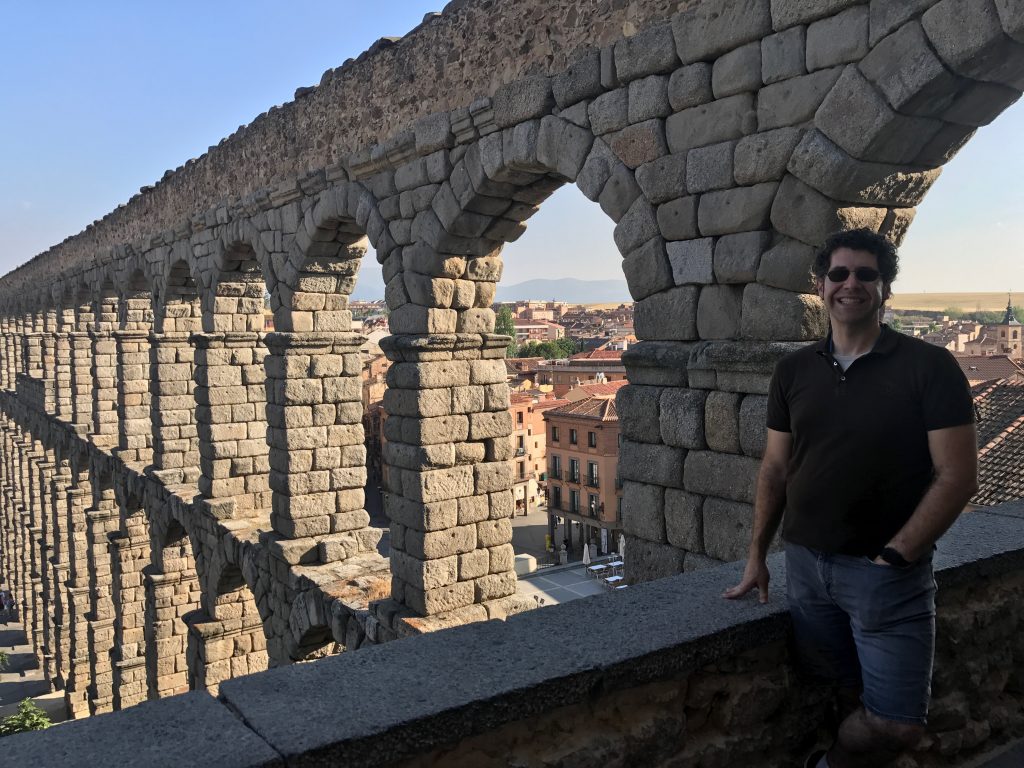 Madrid is well-positioned for interesting day trips: just hop on a train and an hour or so later you can immerse yourself in history. In early August, we headed to Segovia, north of the capital in the province of Castile and León, where some of the history dates back to Roman times. The city is famous for its well-preserved aqueduct, which dominates the center.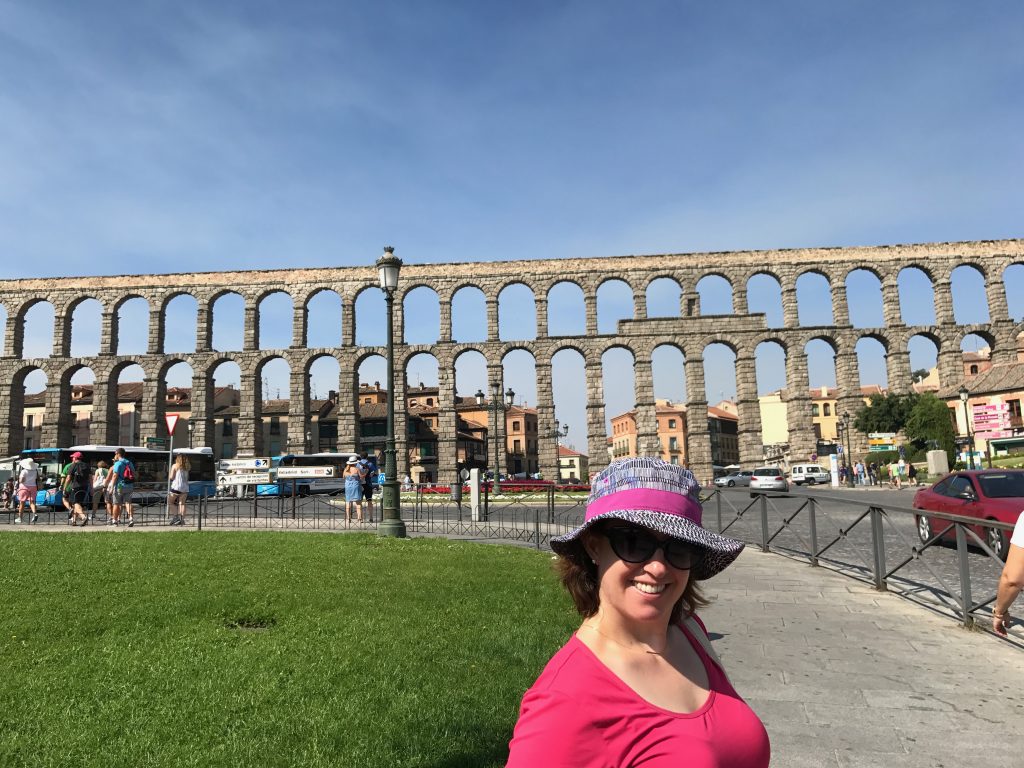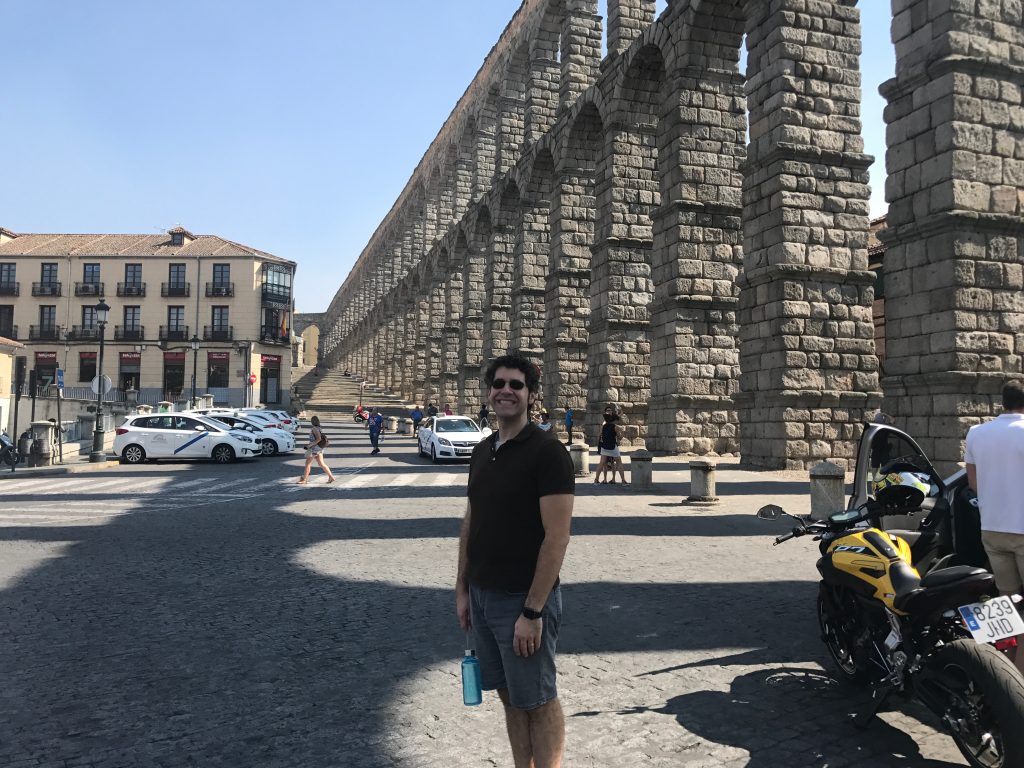 The aqueduct is a part of normal everyday life for Segovianos, with some roads even passing through it.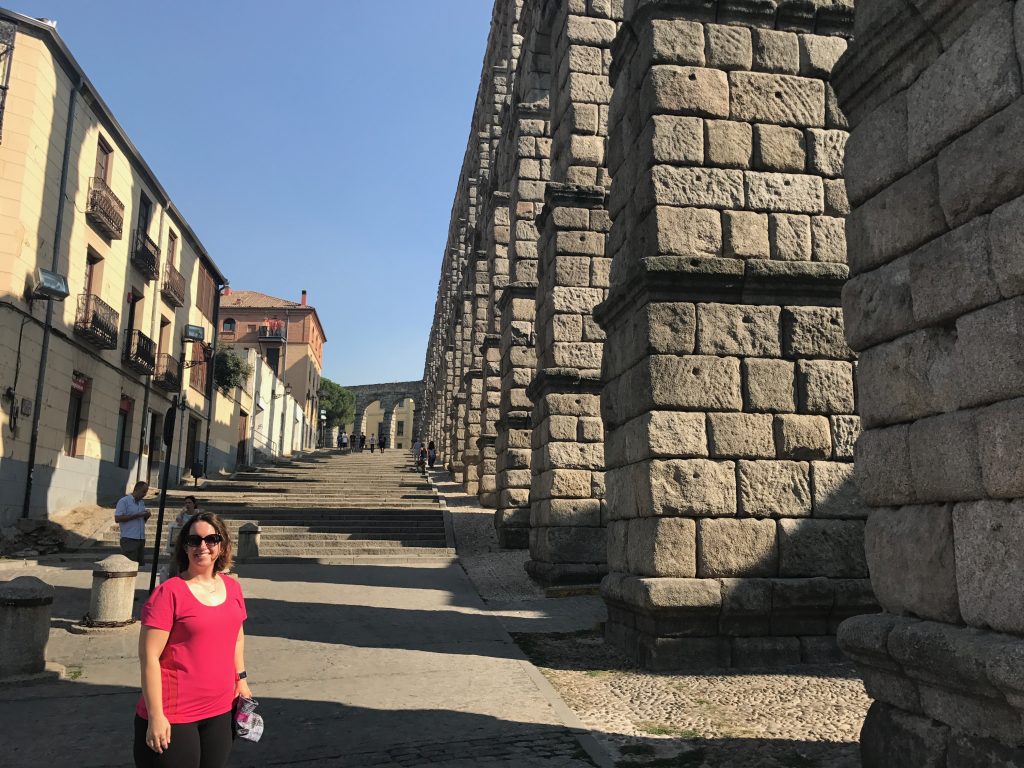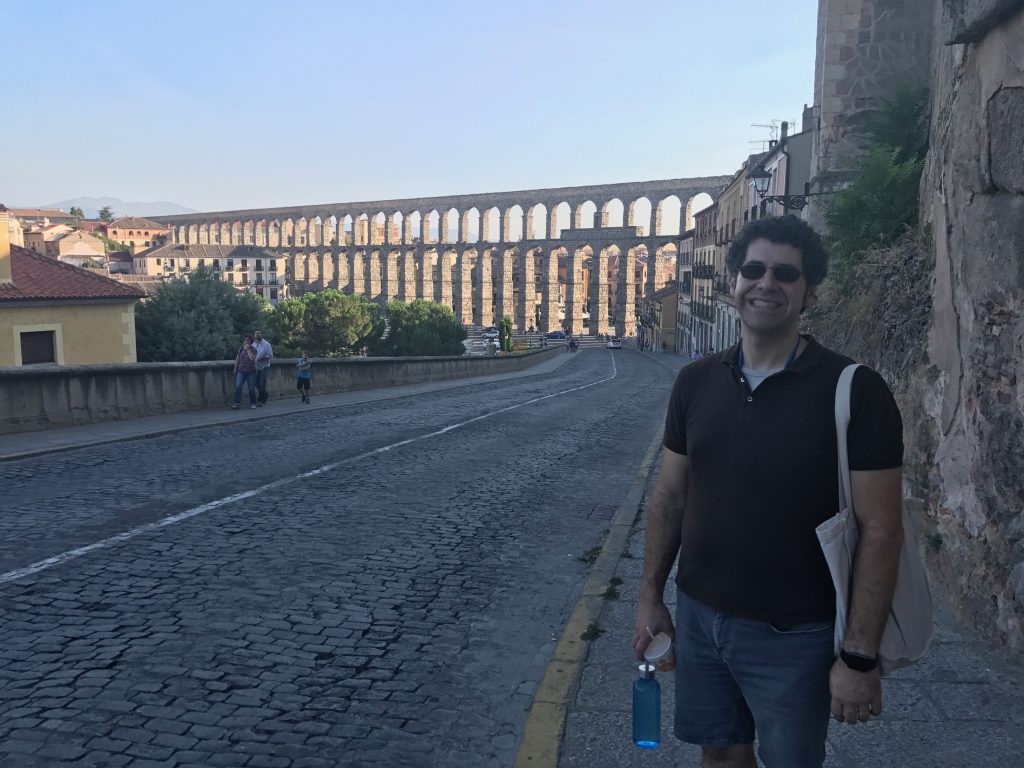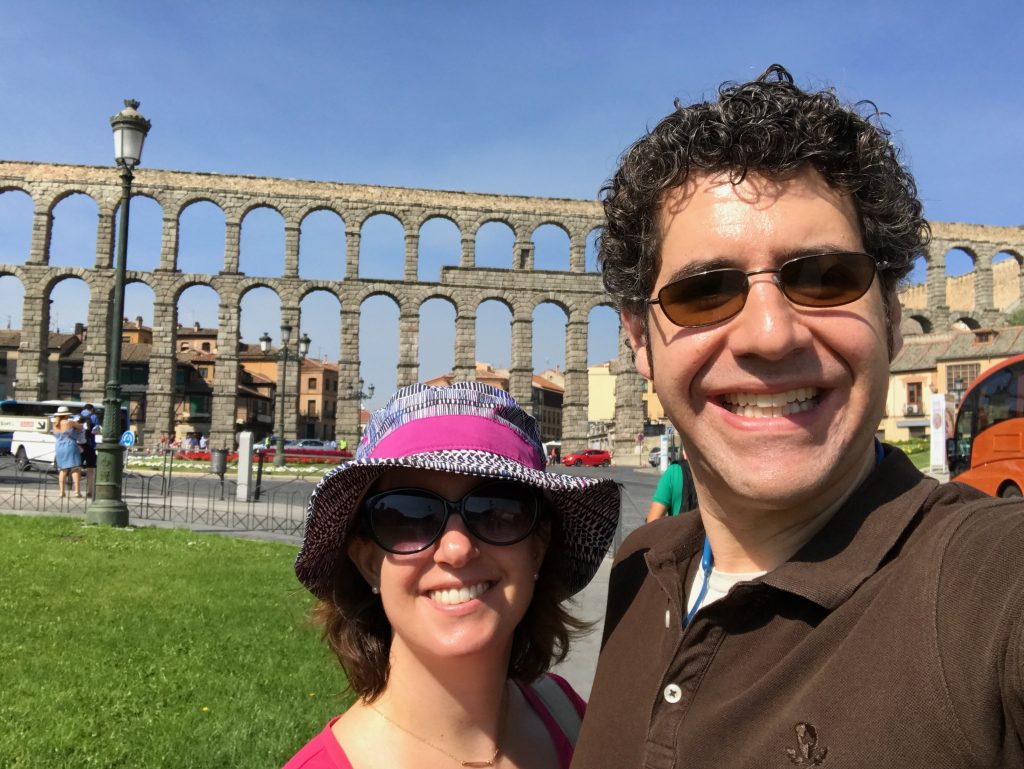 The city's mascot – meant to echo this famous aqueduct – was just a bit creepy, though…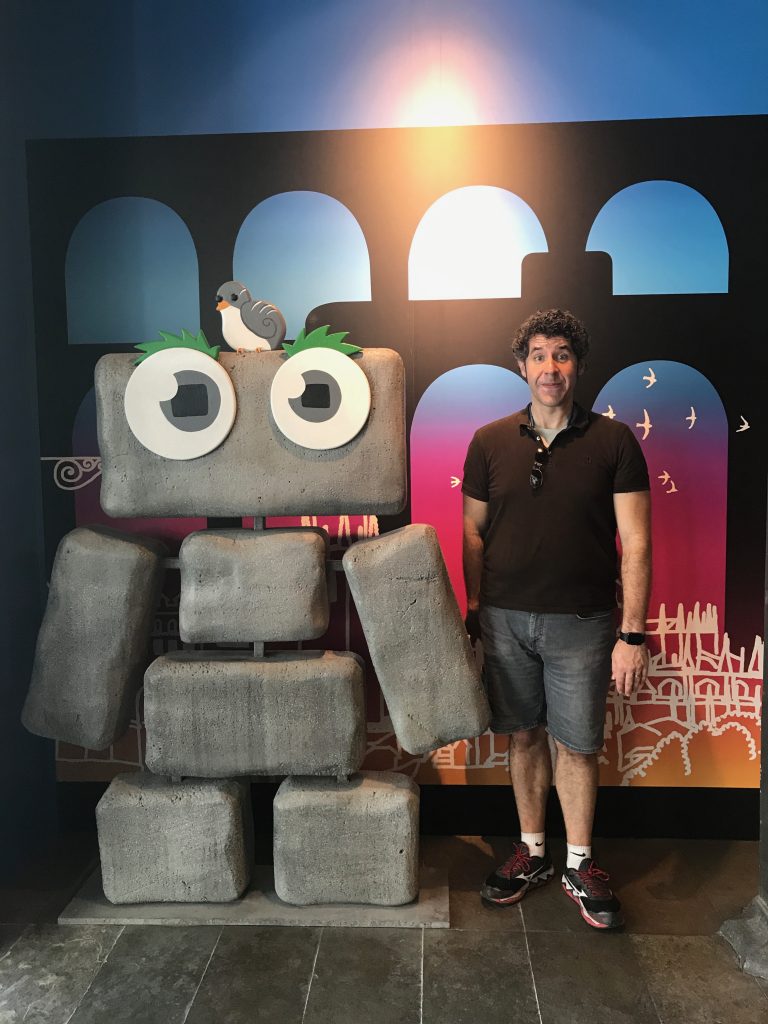 Speaking of water, it was still the middle of summer when we visited, and thus super hot. Free refills at B.K. to the rescue!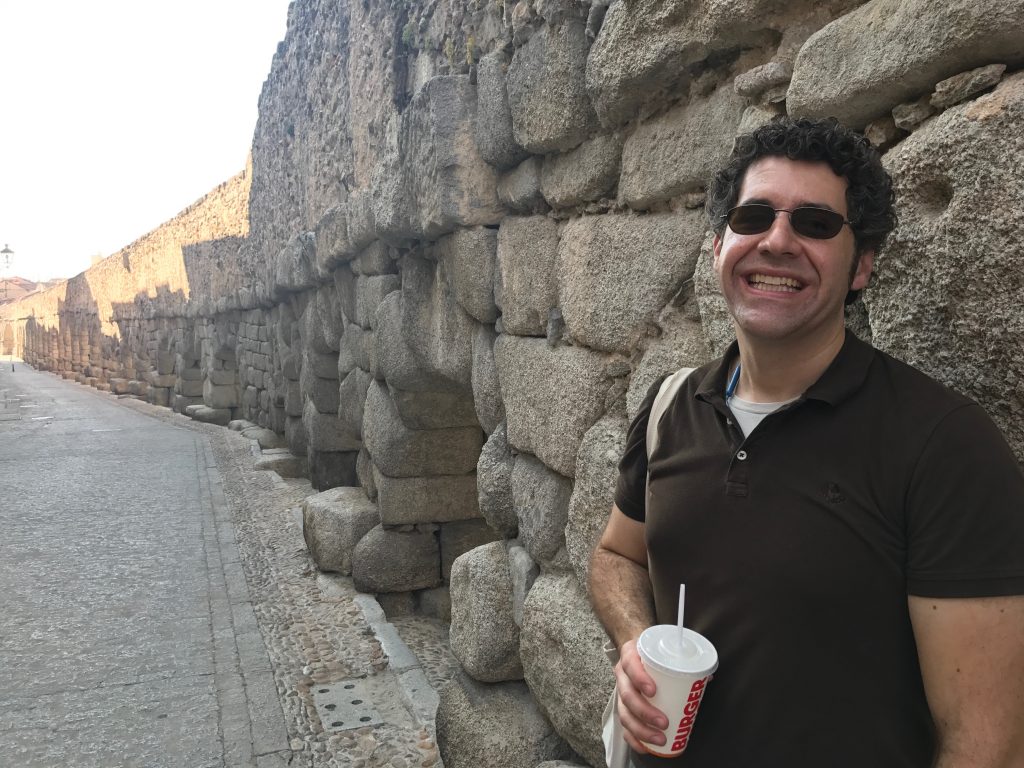 Segovia isn't all aqueduct, though. The city's 16th Century cathedral was the last Gothic cathedral built in Spain.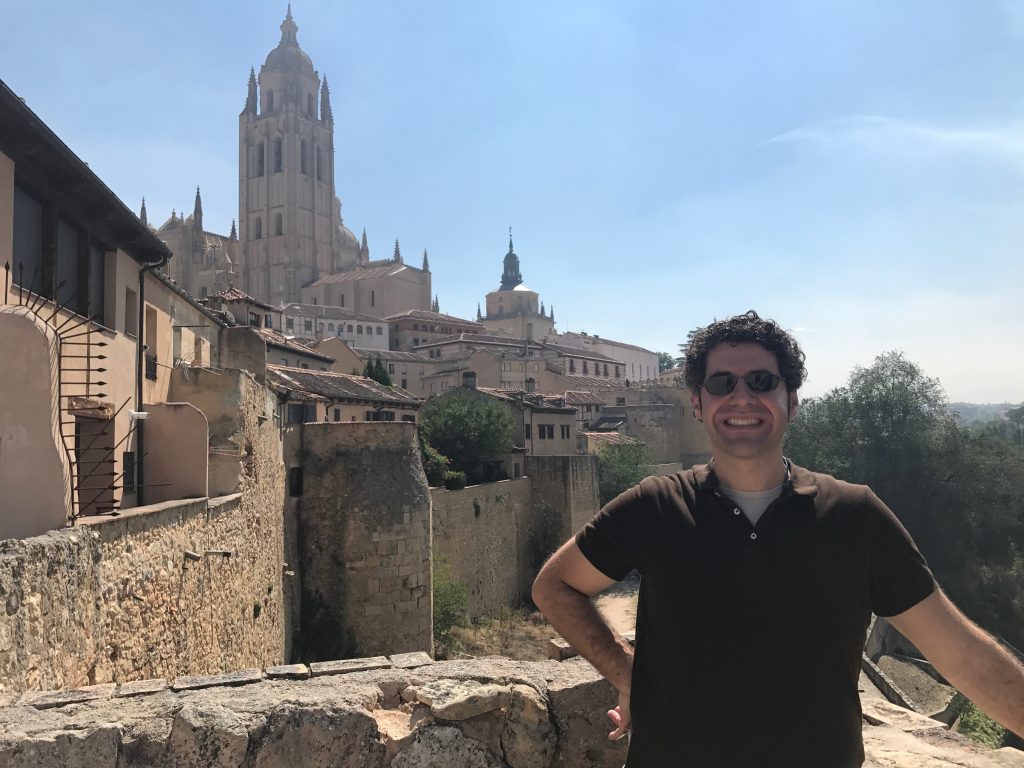 The cathedral had plenty of interesting art inside, too.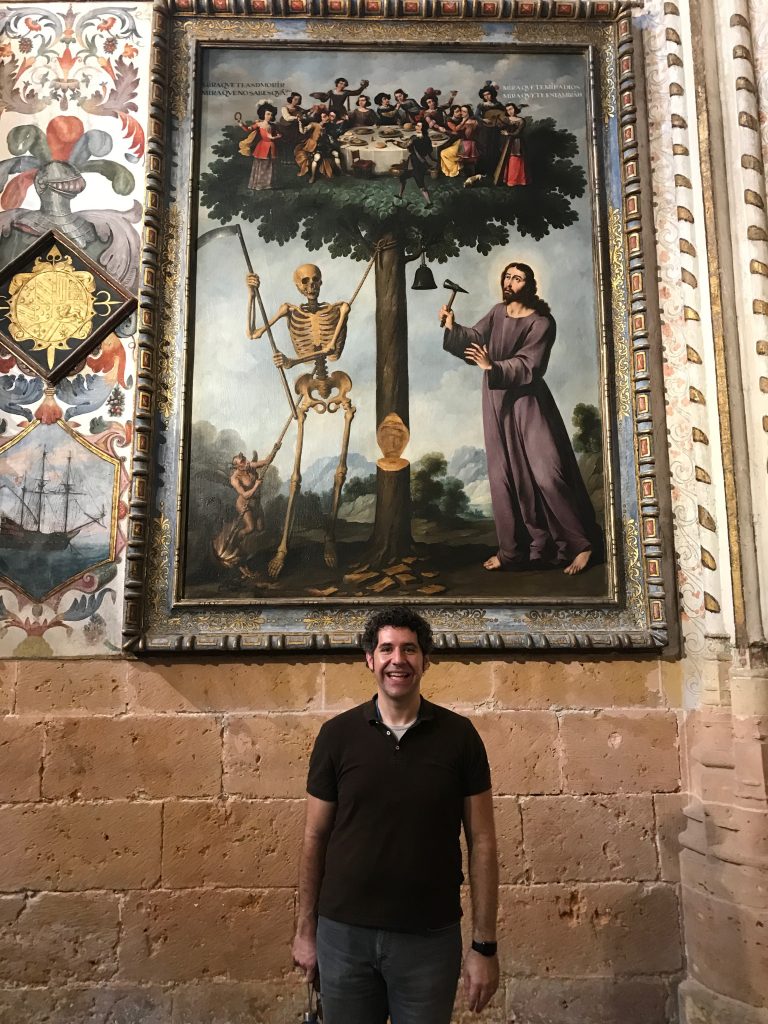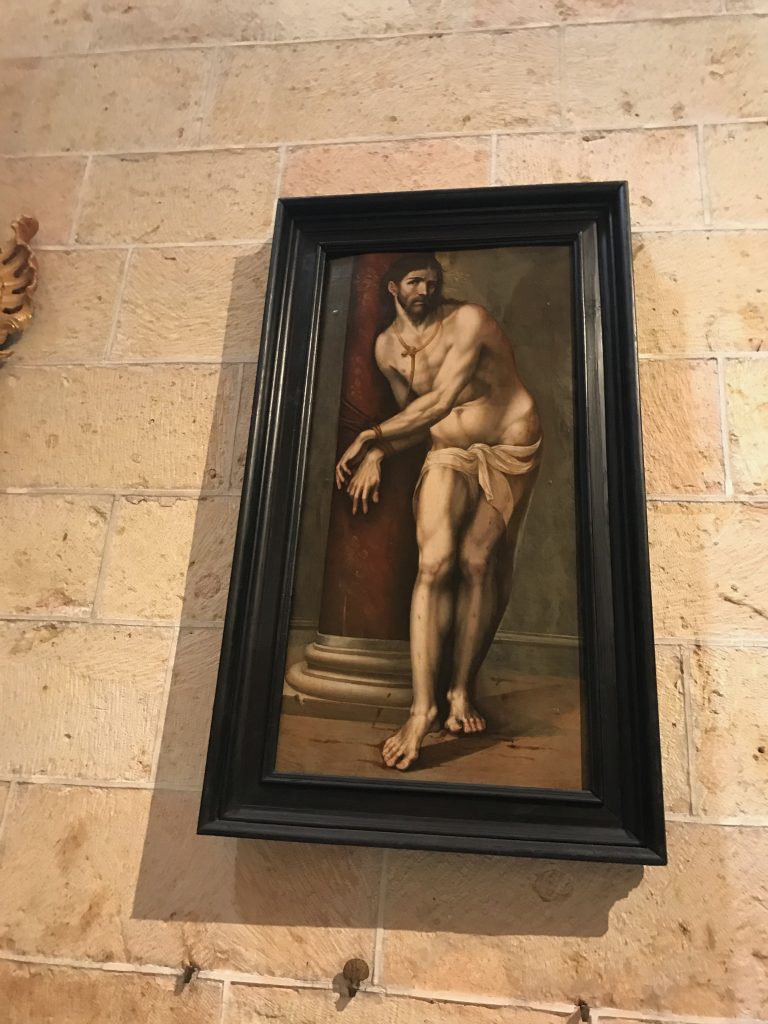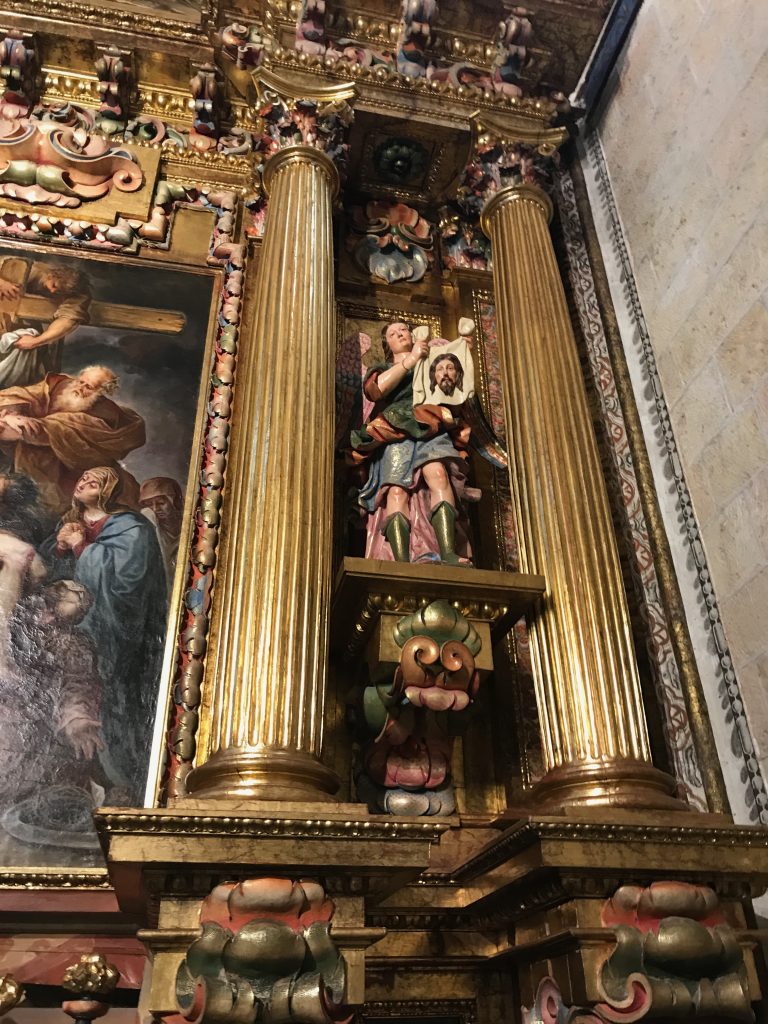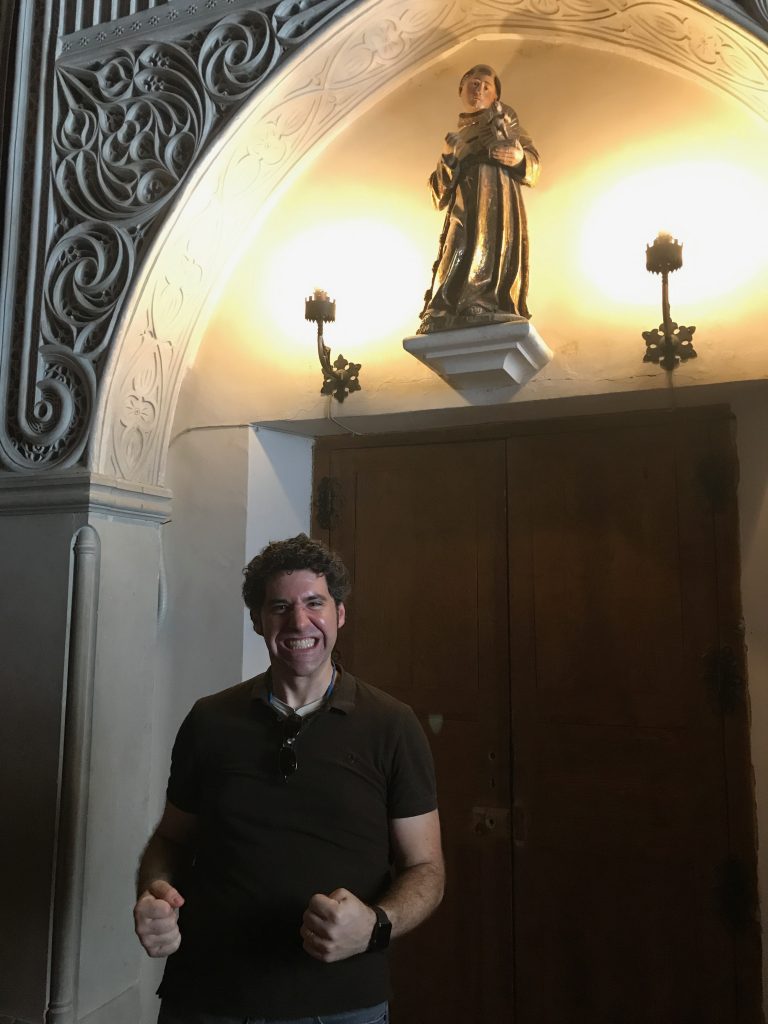 Dreamer was feeling judged in the Hall of Popes again.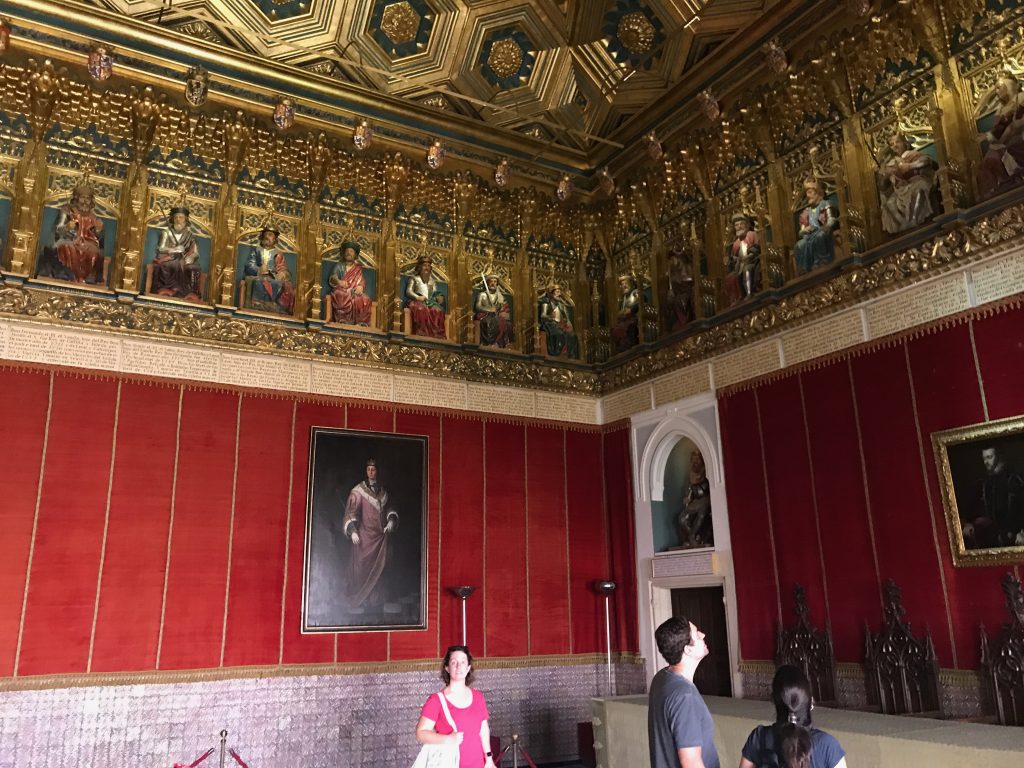 Some things billed as art were not so in the eyes of the beholder… like this display of old tombstones that was a short walk from the gates of the cathedral in the aforementioned summer heat.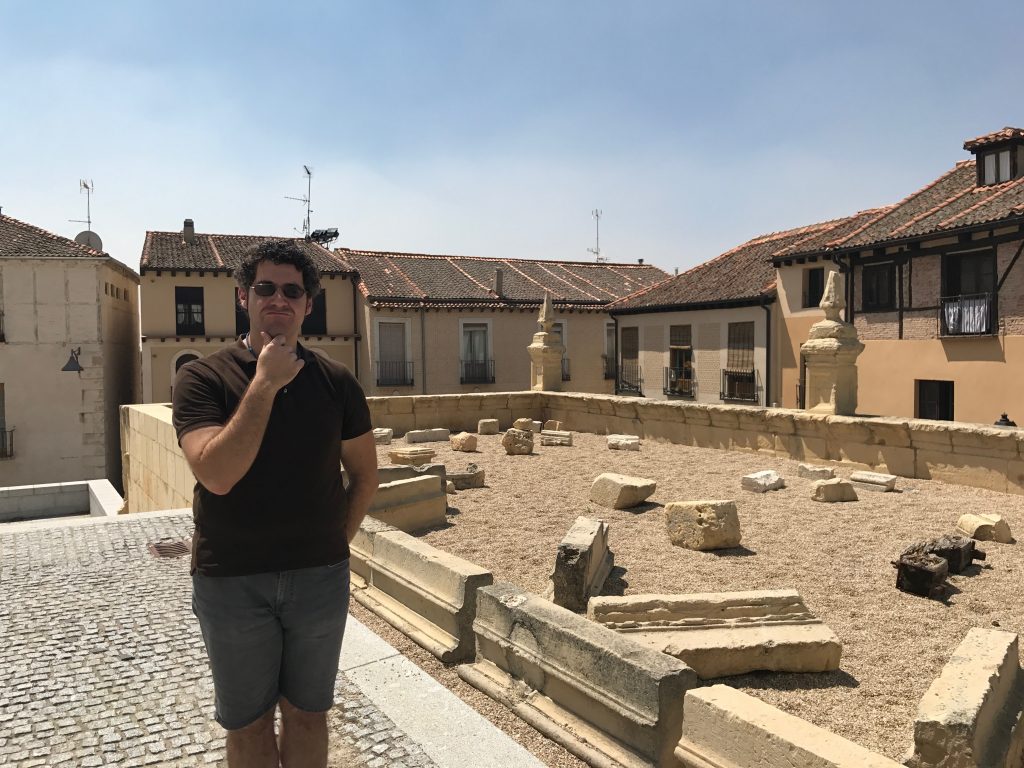 Back inside the cathedral, Doer had some fun playing God in one of the many "sideshow chapels."
Segovia's fairy princess castle was reportedly inspiration for the famous Disney rendition of the Cinderella Castle. This behemoth was the fortress, or alcázar, during medieval times.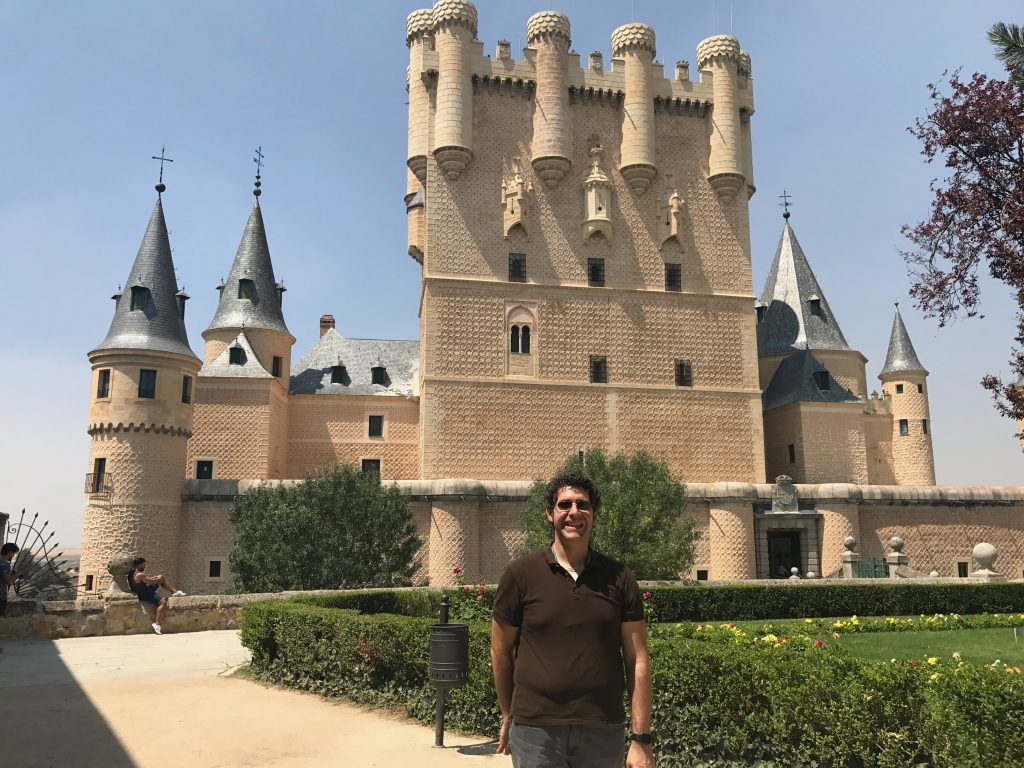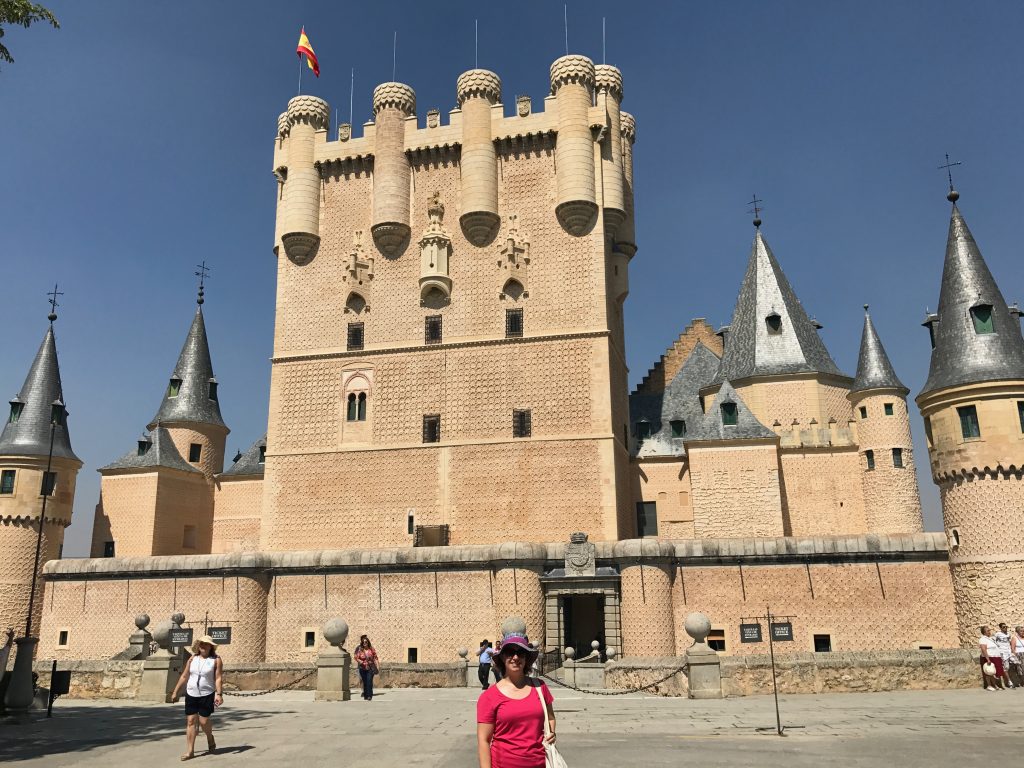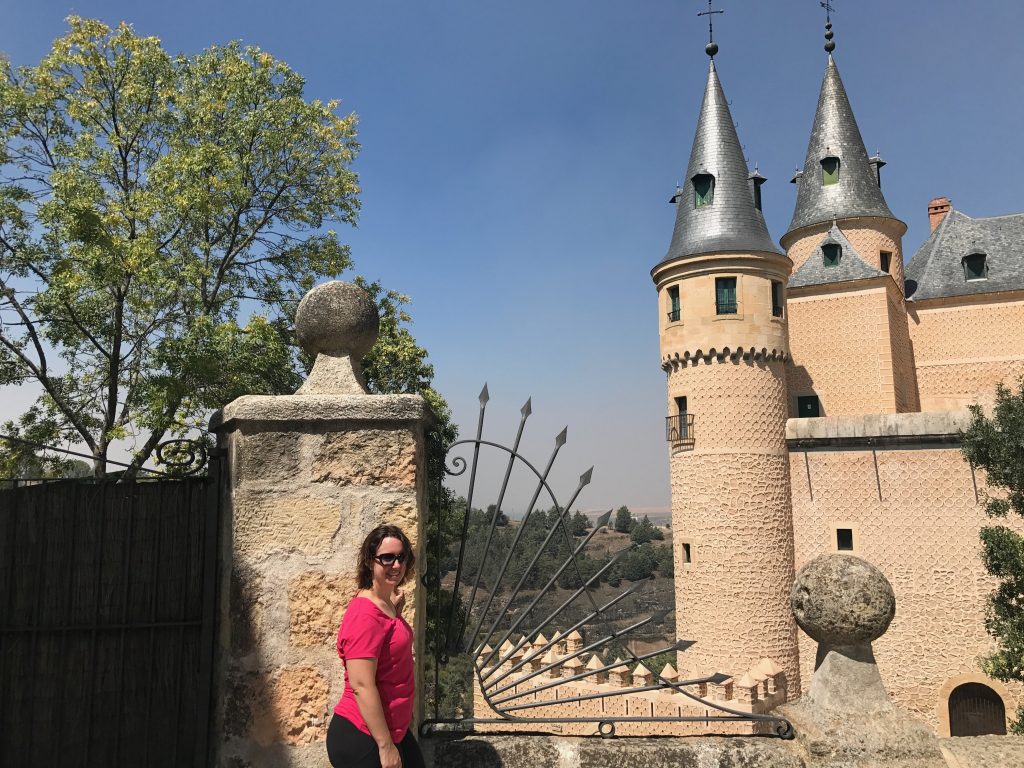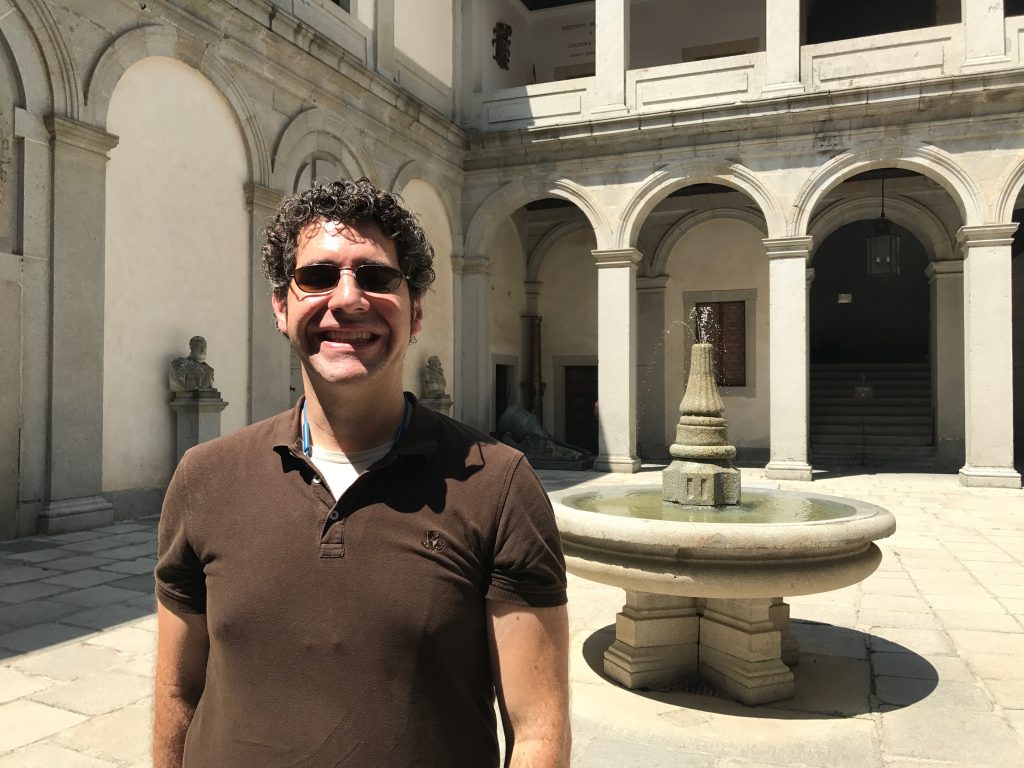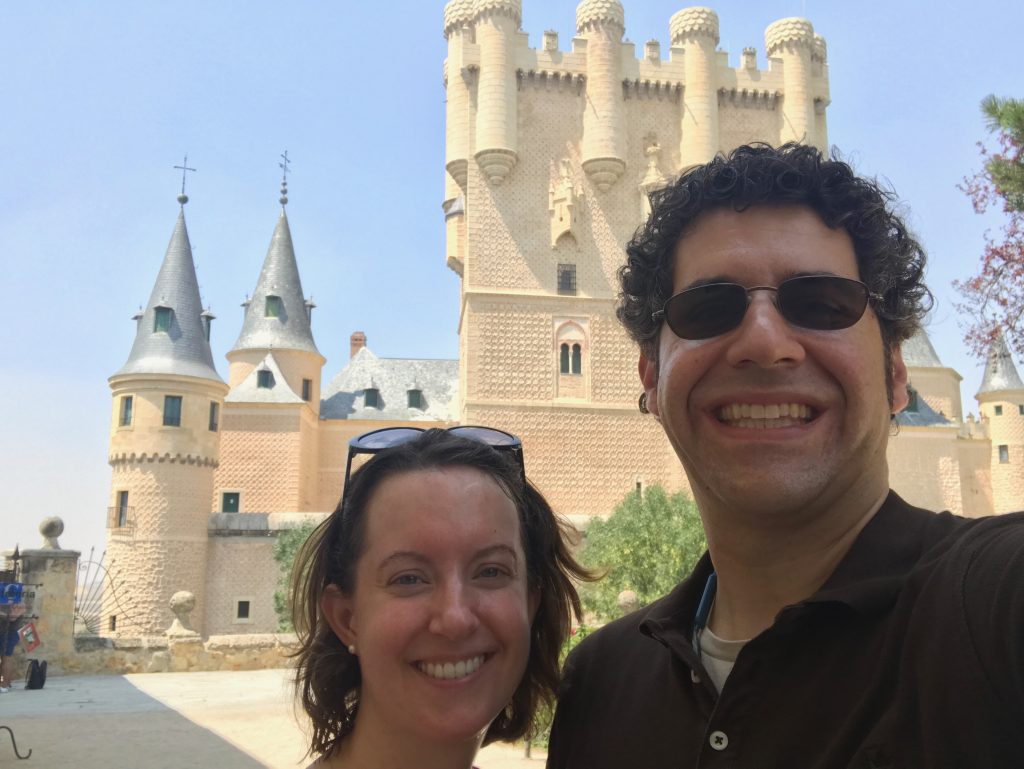 We endured a climb on a claustrophobic spiral staircase to get to the top of the castle and were rewarded with some great views.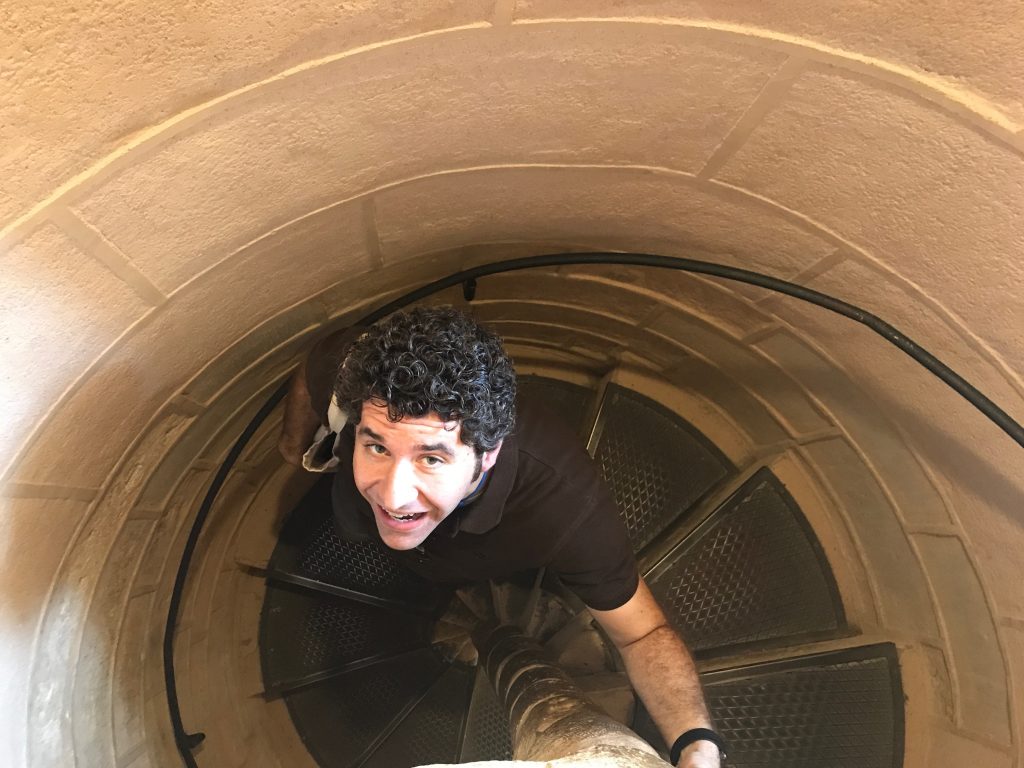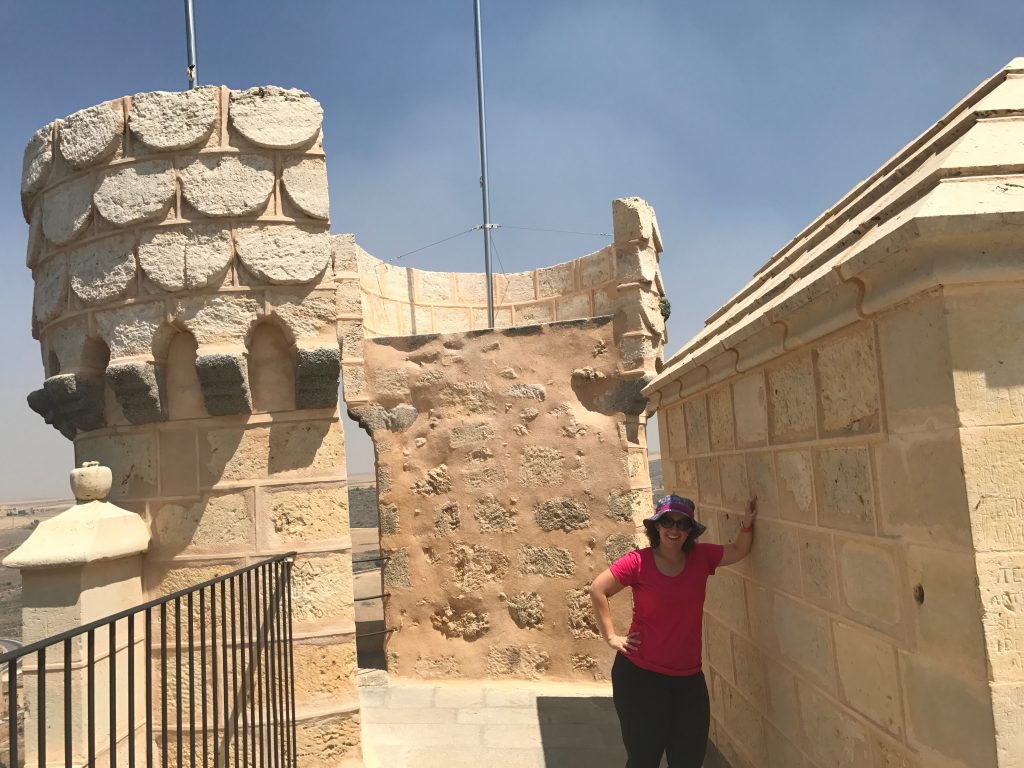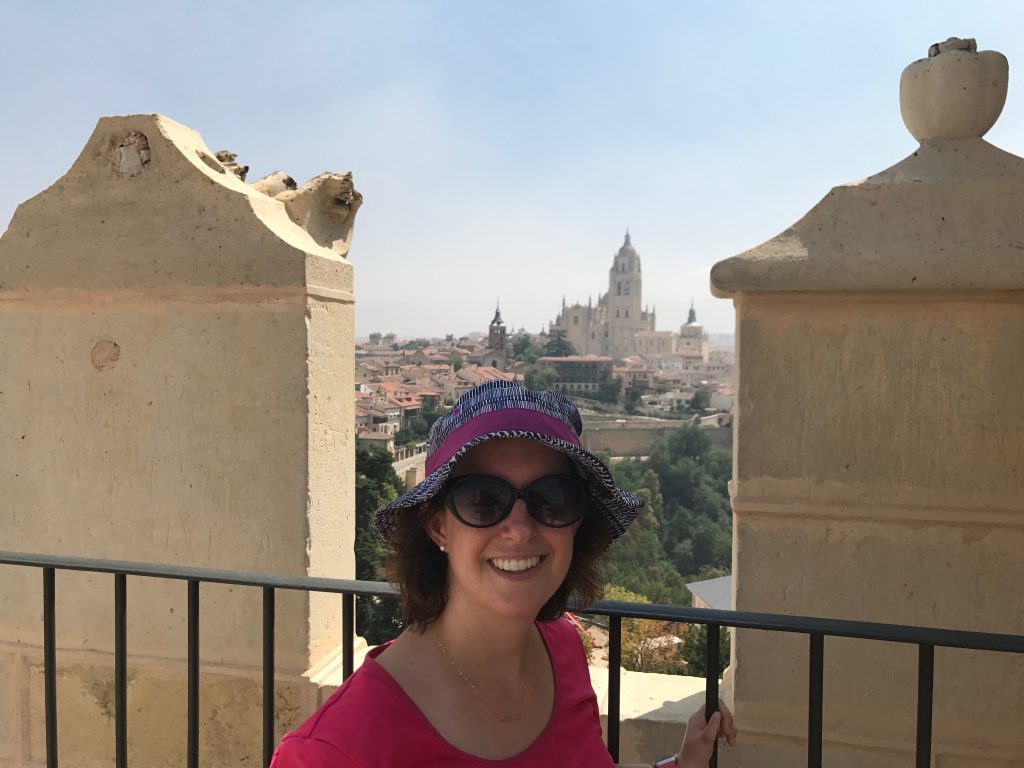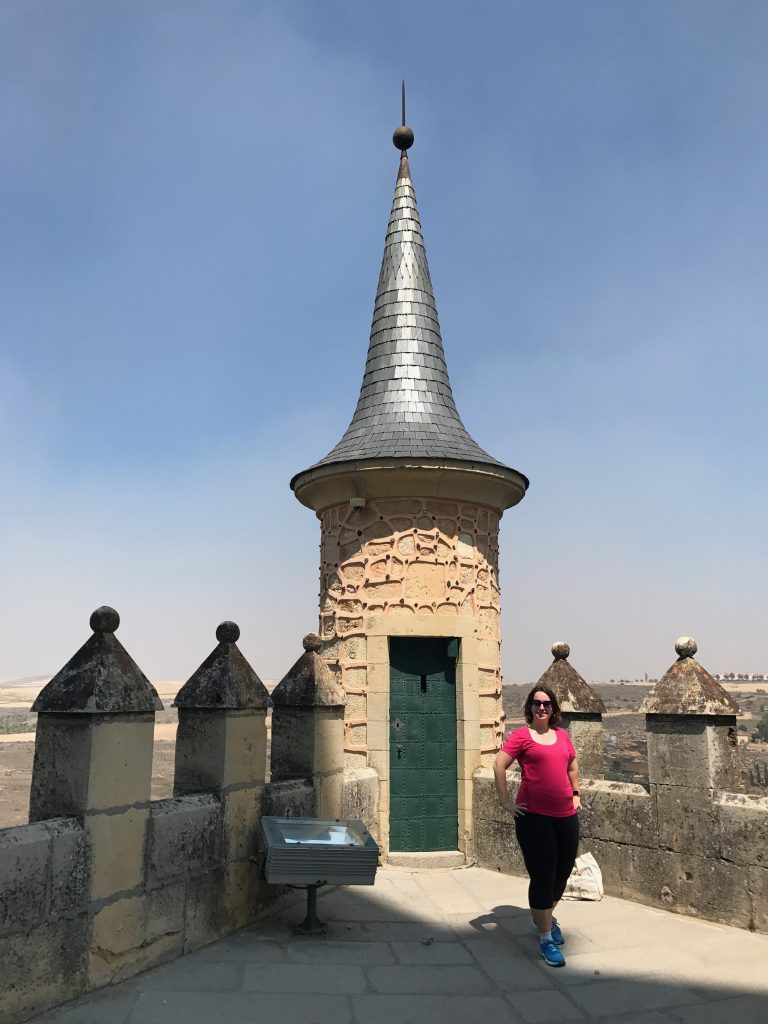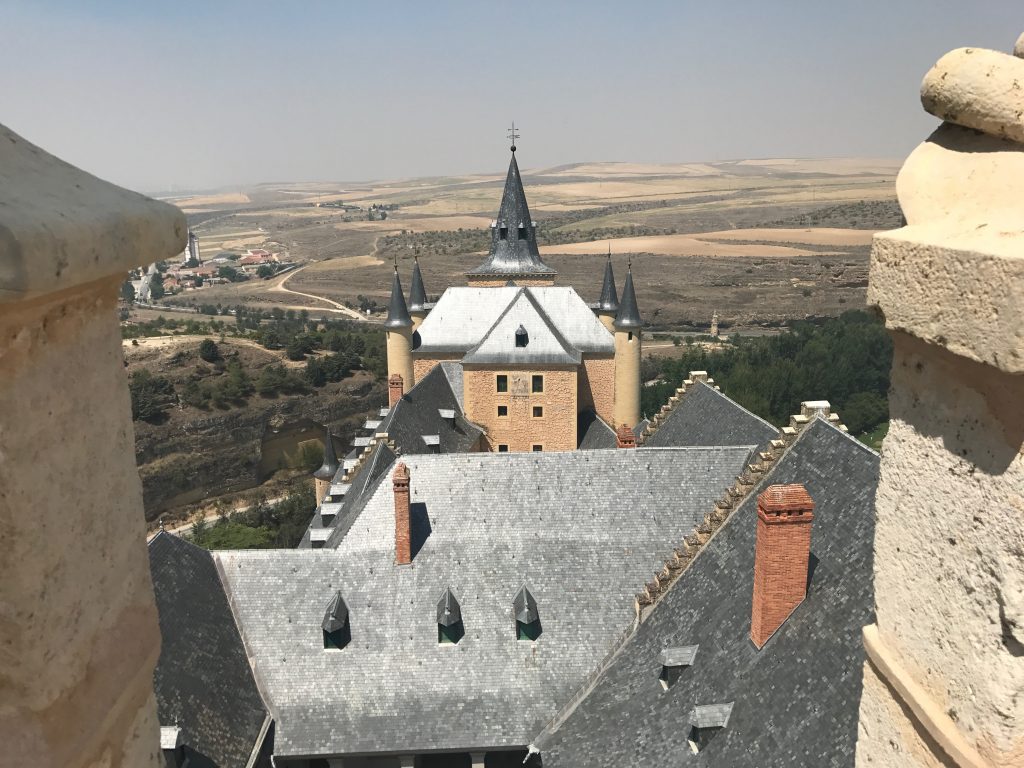 While we were there, we also made sure to try cochinillo, or suckling pig, a Segovian delicacy. It took us back to the time in Murcia when Doer cut it with a plate. No less tender here!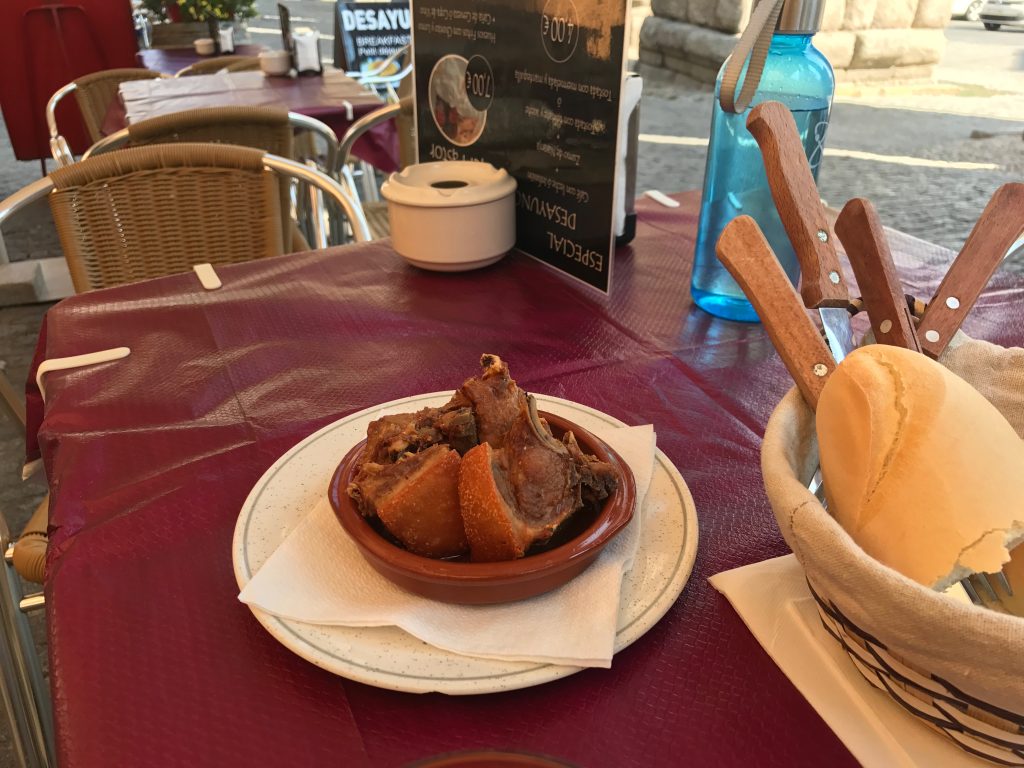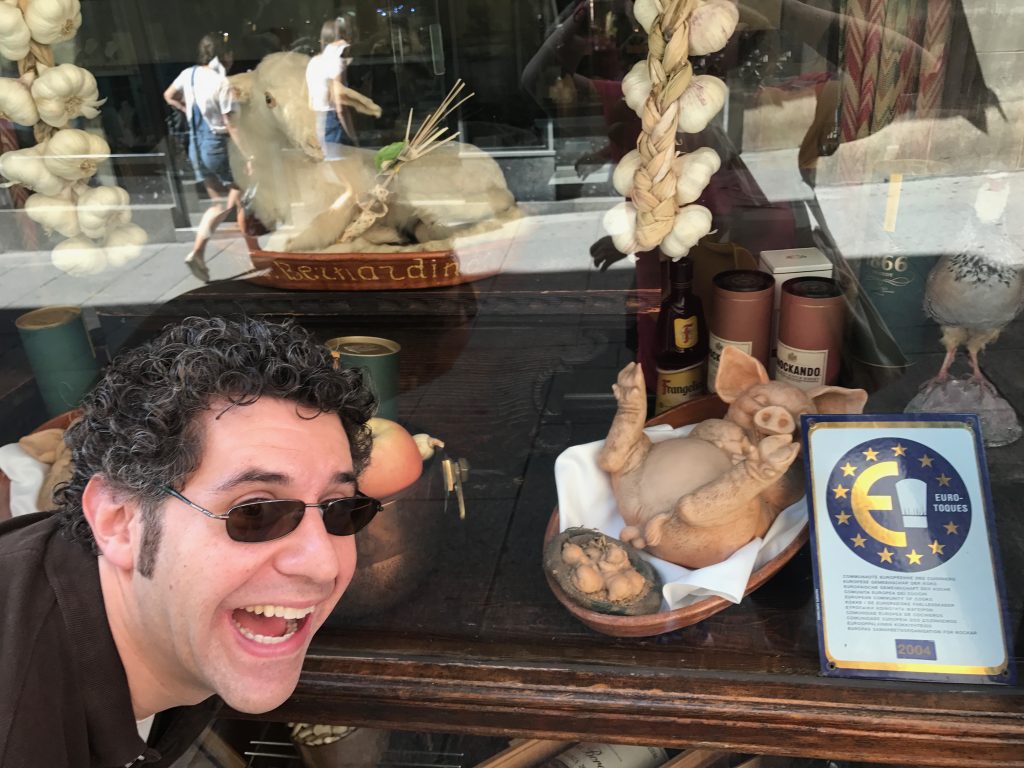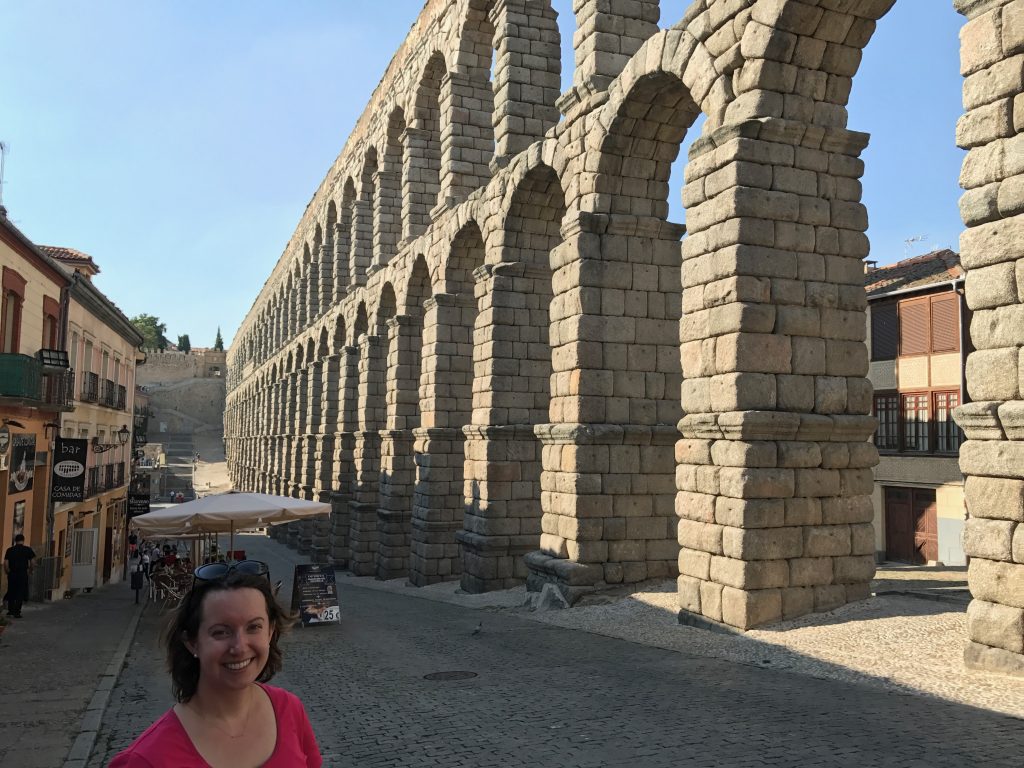 We are always astounded by the amount of history so close to us, and this memorable day trip was no exception. ¡Olé!