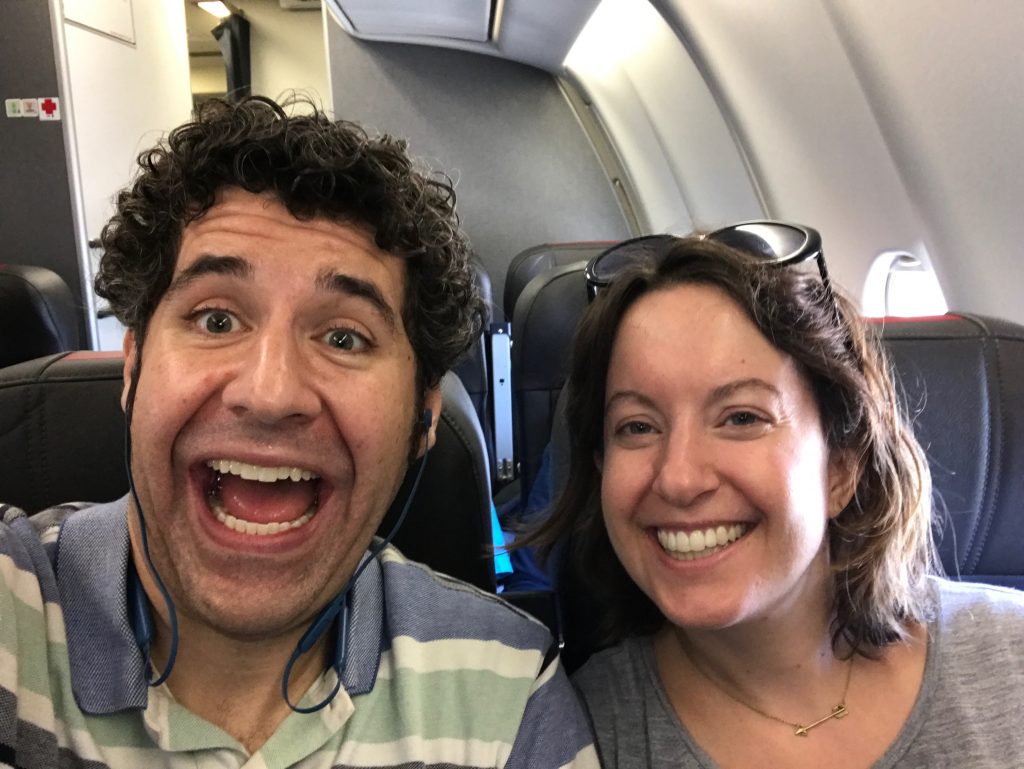 We hopped off a plane at MIA, with a dream and our cardigans
Welcome to the land of fame excess
Whoa, are we [still] gonna fit in?
Jumped in the Escalade, here we are for yet another time
Look to our right and see the Hollywood (Florida) sign
This is all so crazy, everybody seems so famous
Our tummys turnin' (from all the sugary drinks on our connection)
and we're feeling super homesick
Too much pressure and we're nervous
That's when the Dad-man turned on the radio
And a Miley song was on… A Miley song was on.
So we put our hands up, they're playing our song,
And the butterflies fly away
We're nodding our heads like yeah
We're moving our hips like yeah
We got our hands up, they're playing our song
We know it's gonna be OK

It's a party in the USA!

(with our apologies to Miley…)
While everyone in Spain was on vacation during the month of August, we decided to return to America to visit family and friends. It was hard to believe it had been exactly a year since we were last on American soil.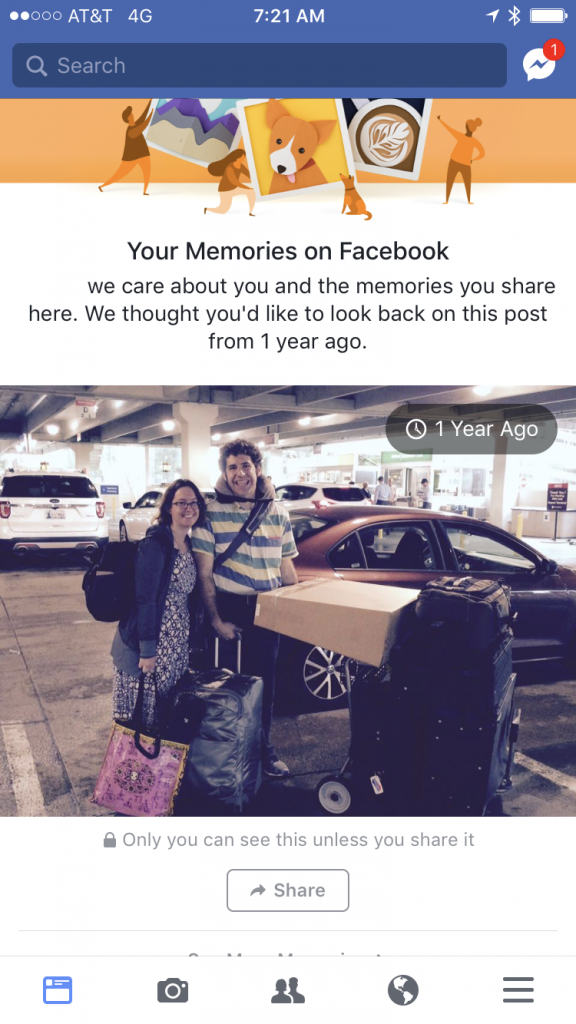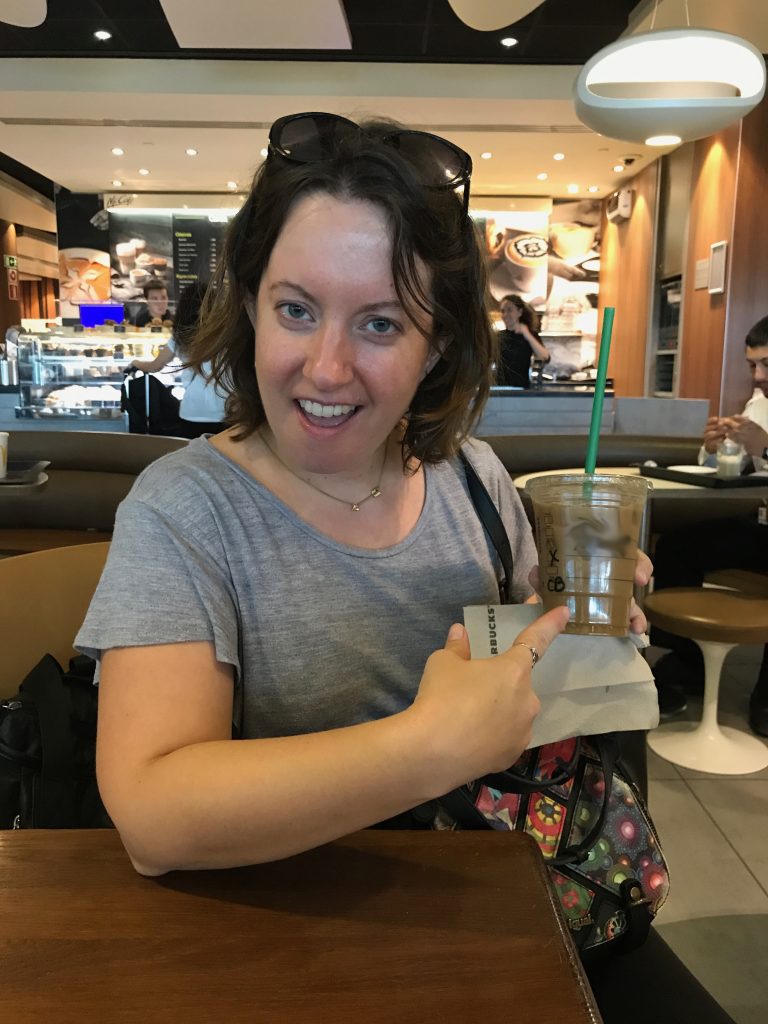 We left our new home of Madrid and touched down in Charlotte, under eight short hours later. First order of business: SUGAR! While waiting for our connecting flight to Miami, we stopped at Jamba Juice to experience the essence of America.
And don't think we both didn't take our share of hits on the Jamba bong.
Dreamer still hadn't had her fill of sugar and popped into Starbucks, but quickly reconsidered.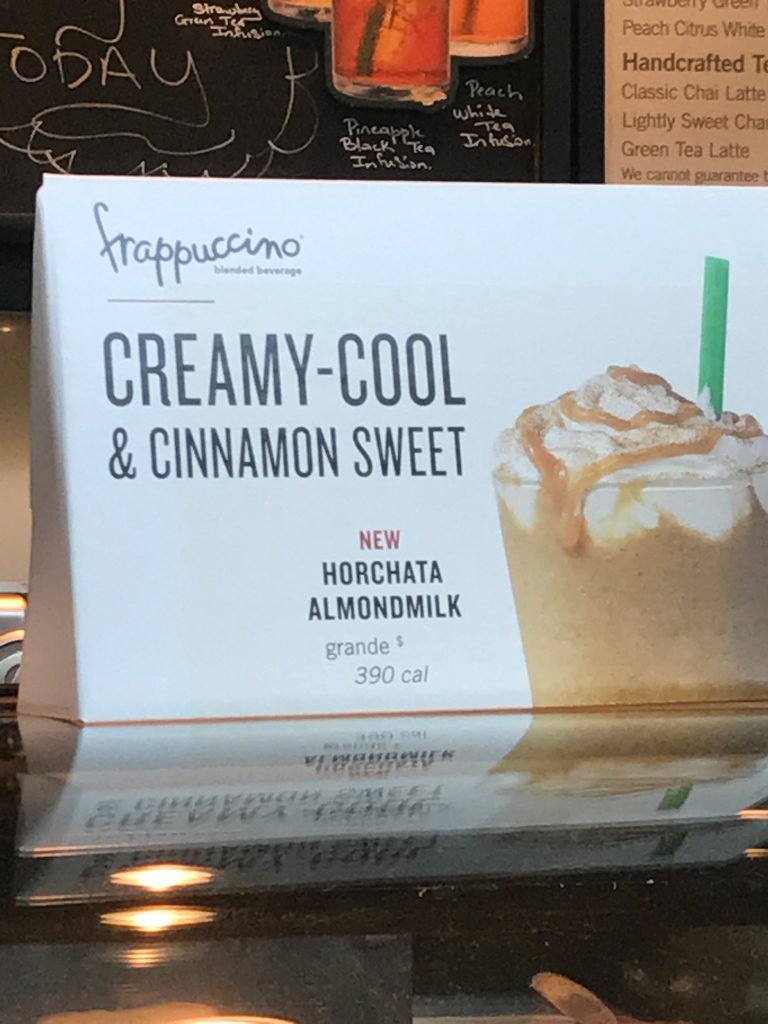 OK, off to visit Doer's family in South Florida… After a couple of long but otherwise uneventful flights, we finally touched down in South Florida to visit Doer's family. This included a reunion with Doer's sister and BroLaw, The Hunter and The Gatherer, as well as his parents, Driller and Thriller. Together, our Gang of Six had some serious fun in the Florida sun. Thanks to Thriller for picking up dinner for us all after a long day of travel. Mmm – tuna salad salad! – Gatherer's famous creation.
Doer's Dad, The Driller, finally got that tiki mug that looked like him, too.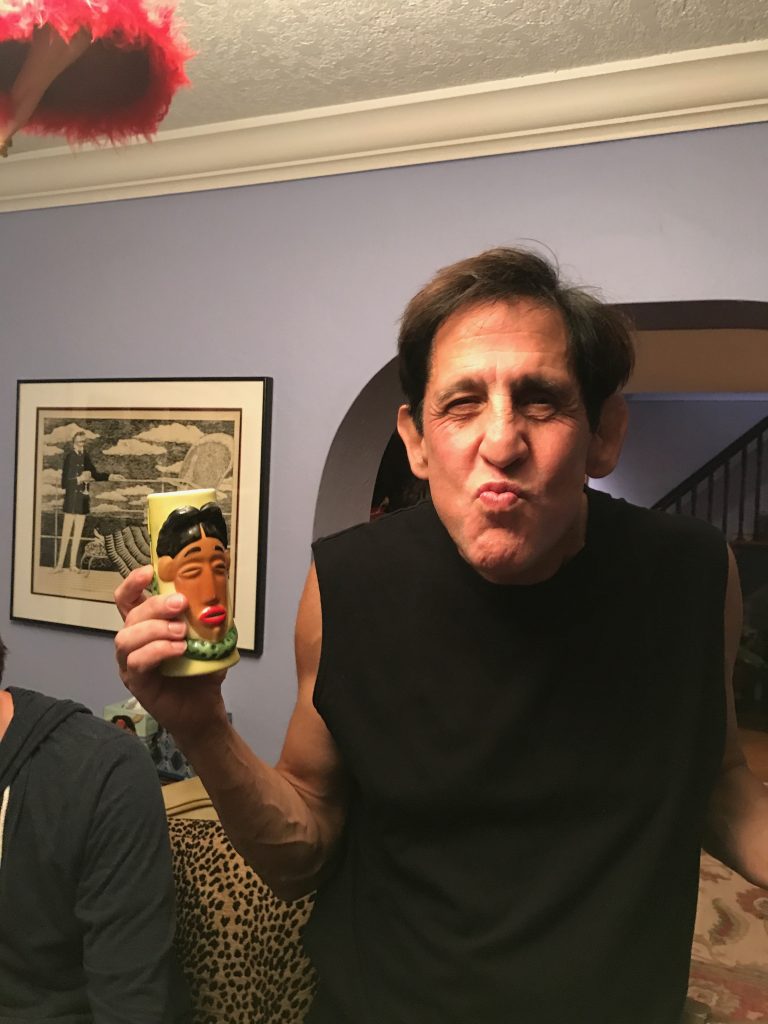 Grandma Esther was less than convinced at the resemblance… but more on our visit with her in a bit. For now, we checked into our favorite hotel for a bit of beach time in the Florida sun.
Next up: Shabbat dinner (Jewish sabbath) with Grandma Esther – thanks to Driller and Thriller for hosting! Gotta pick Grandma up first, though.
Good boychick that he is, Doer spent Friday night on Grandma's futon and even went to Saturday services at the synagogue with her.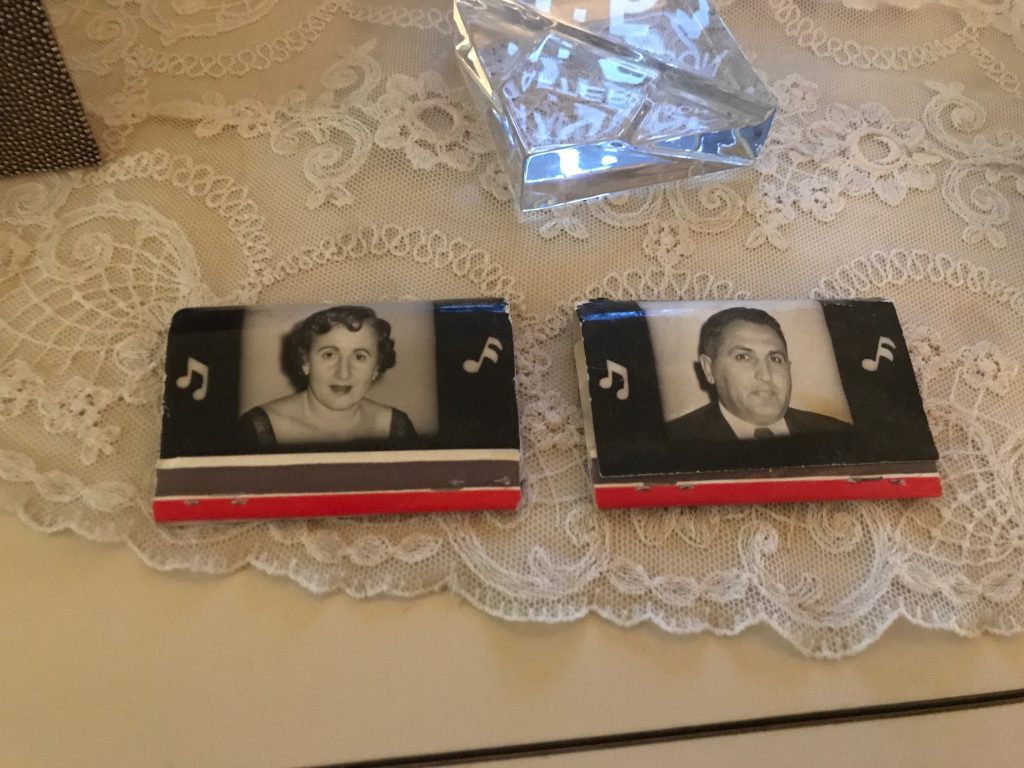 And tiki heads that we are, we had a fun tiki time at The Mai-Kai that Saturday night, one of the last tiki icons of its kind still in existence. Proudly serving guests in Fort Lauderdale since 1956, Driller remembers going on a family trip as a boy.
The parents went home after the show and left us kids to take photos in the garden all by ourselves! Perhaps you can tell we've had a few tiki drinks by this point?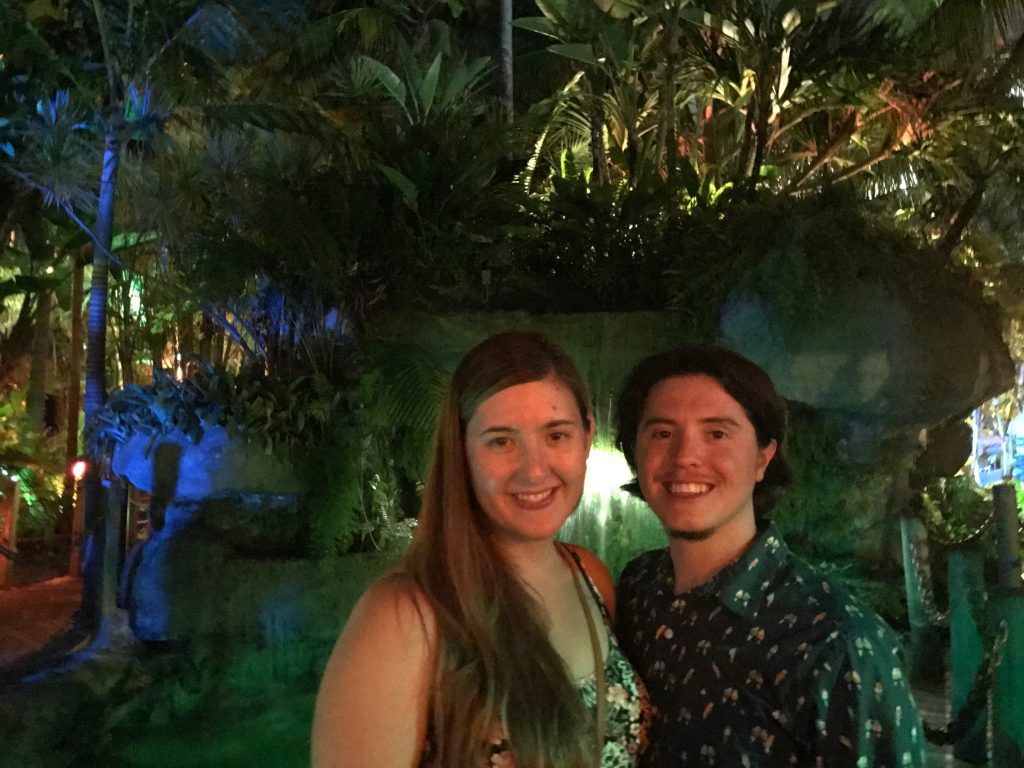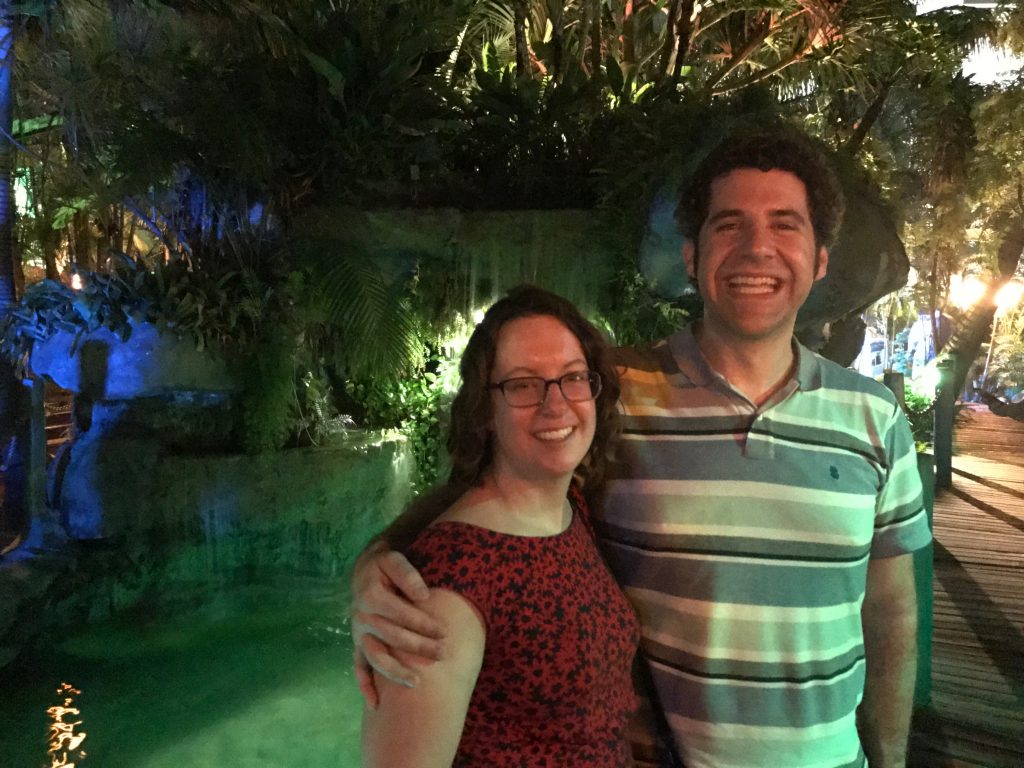 And of course a trip to Florida wouldn't be complete without Sunday brunch at Grandma's, either. It's tradition… just like pulling out those old photo albums.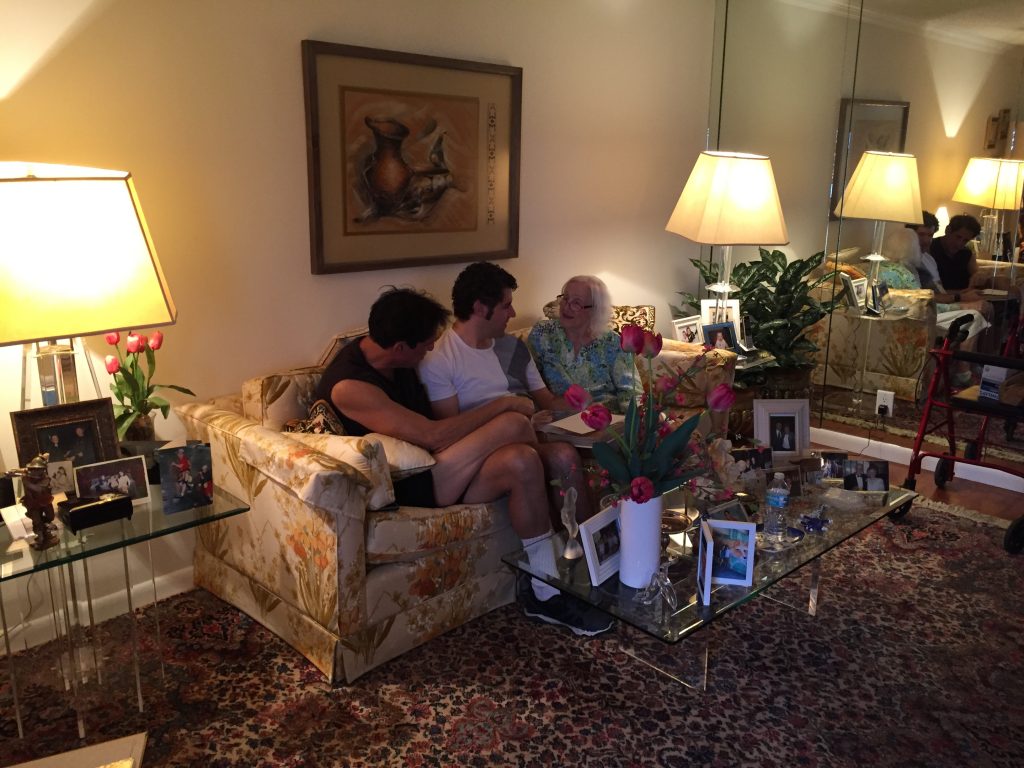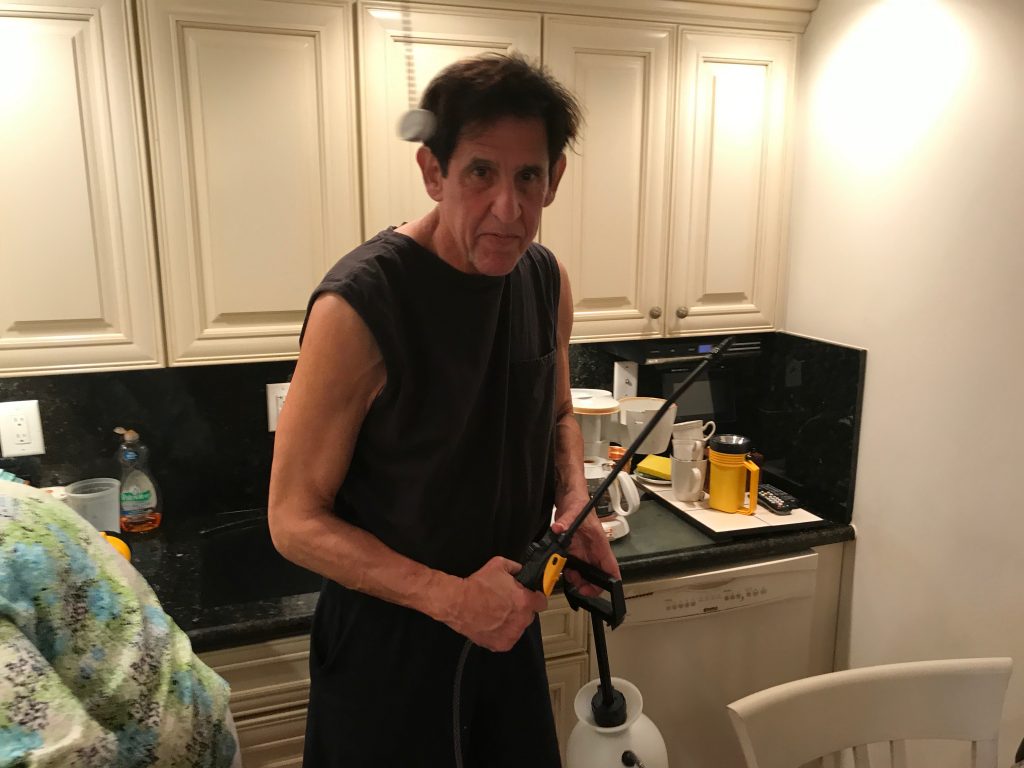 After brunch, we checked out the Morikami Museum and Gardens, a Japanese cultural center. We've been passing the sign for years without stopping in; this was our chance!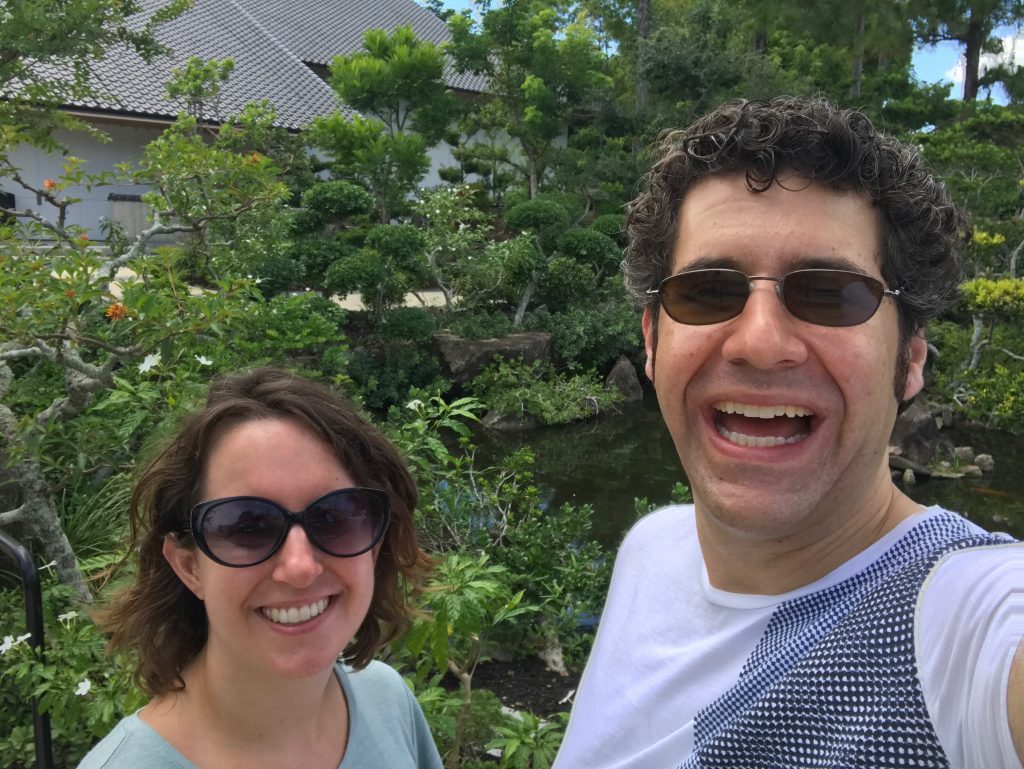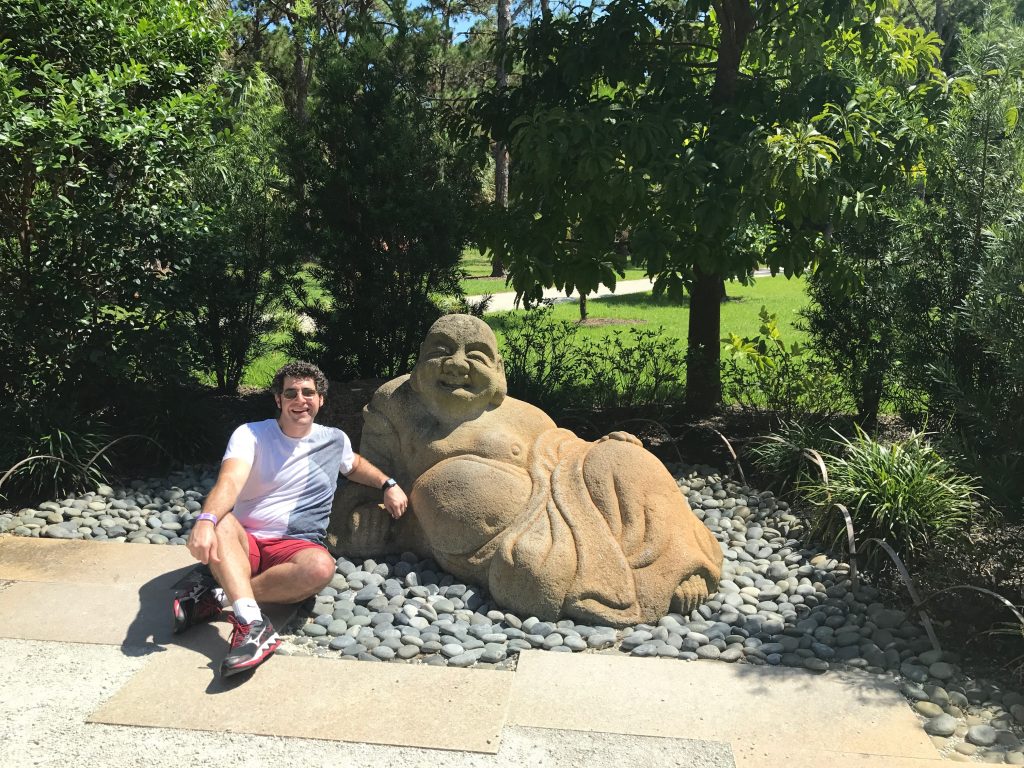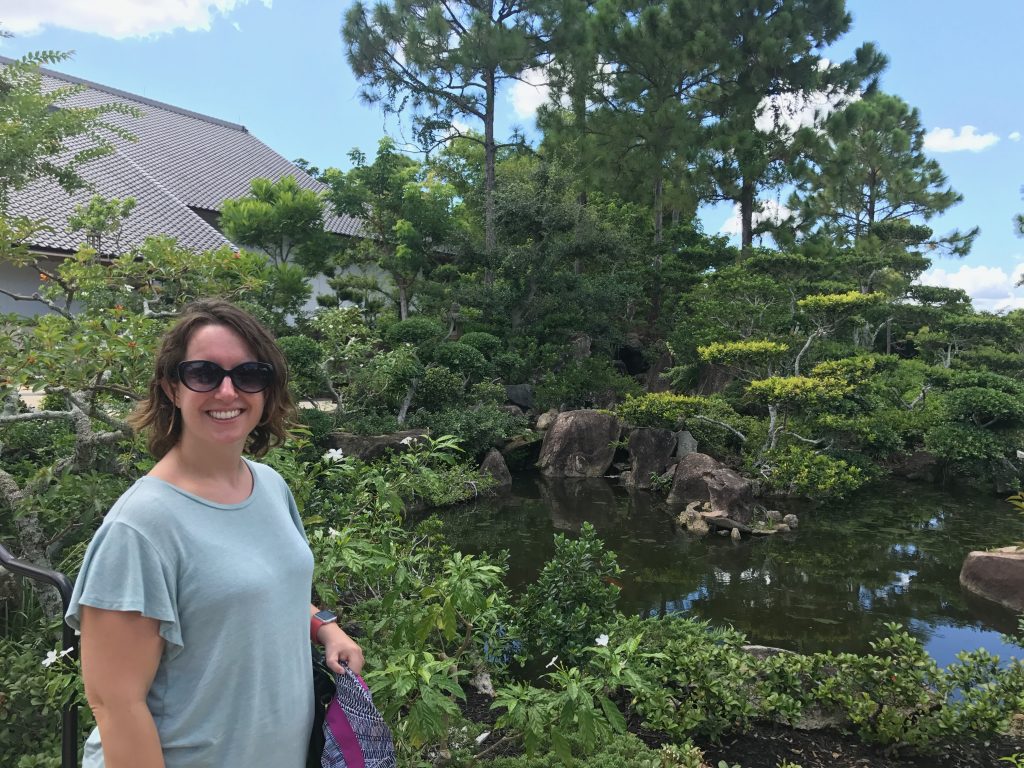 For Doer, the highlight of the visit was seeing this guy just moving through the scrub. Invasive species? Feh!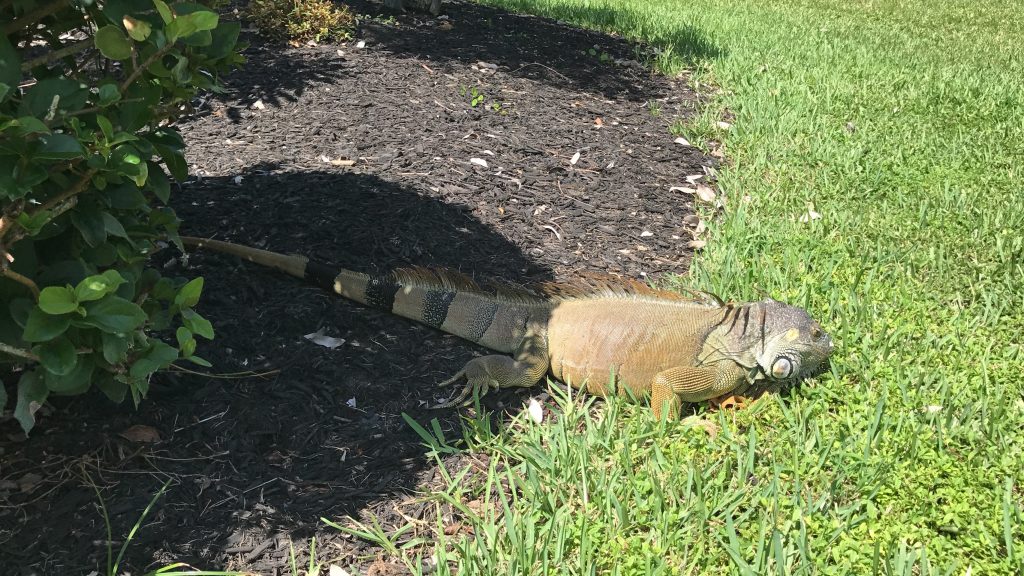 And since it had been a few hours since brunch, Doer needed a snack, to which Dreamer begrudgingly obliged. Those hushpuppies weren't half bad, she reckoned.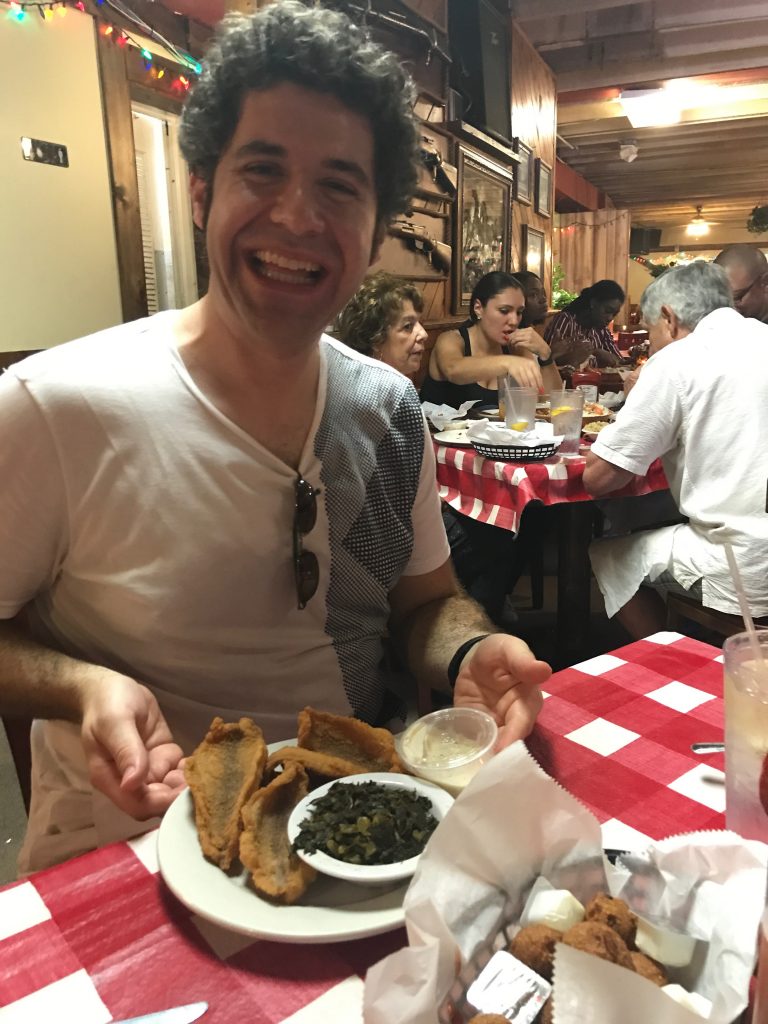 The next day, Doer met Driller for lunch and then spent an afternoon at the Delray Beach location of the Silverball Museum, which opened just after we left for Spain last year. Simply amazing collection of pinball machines and memorabilia!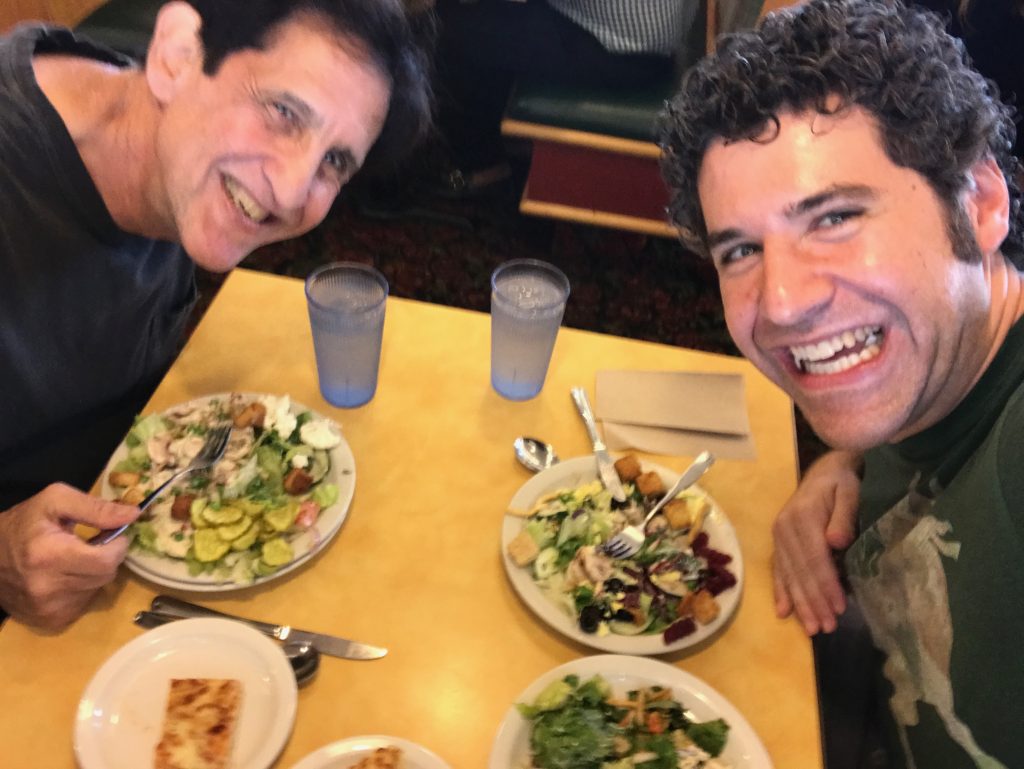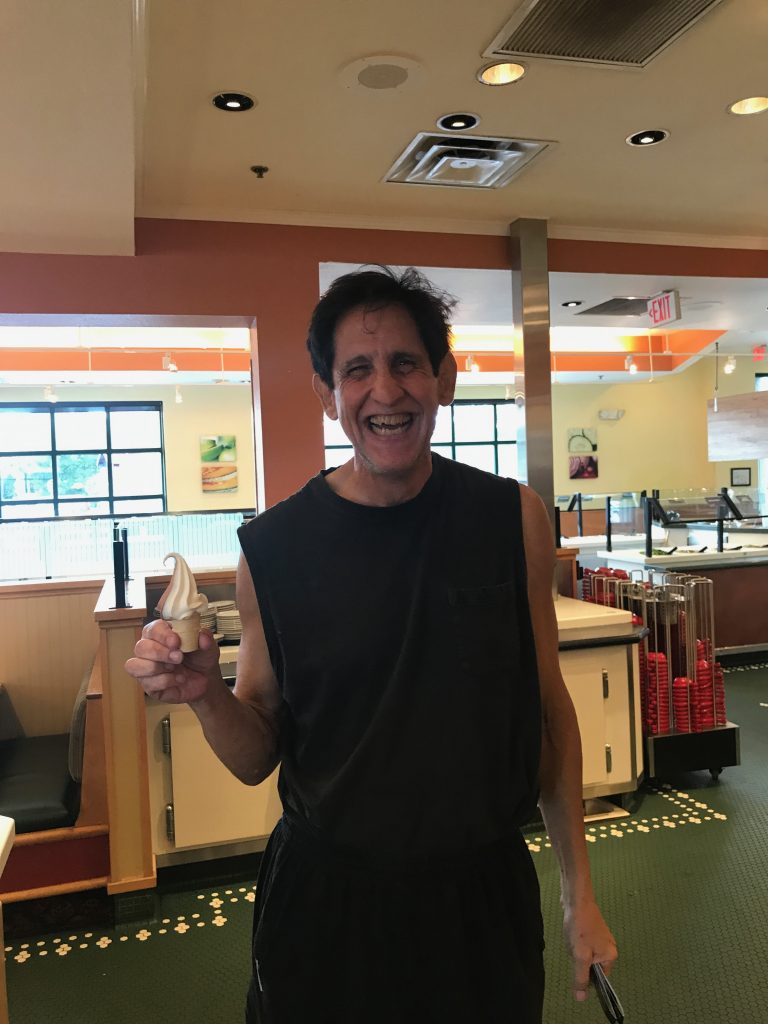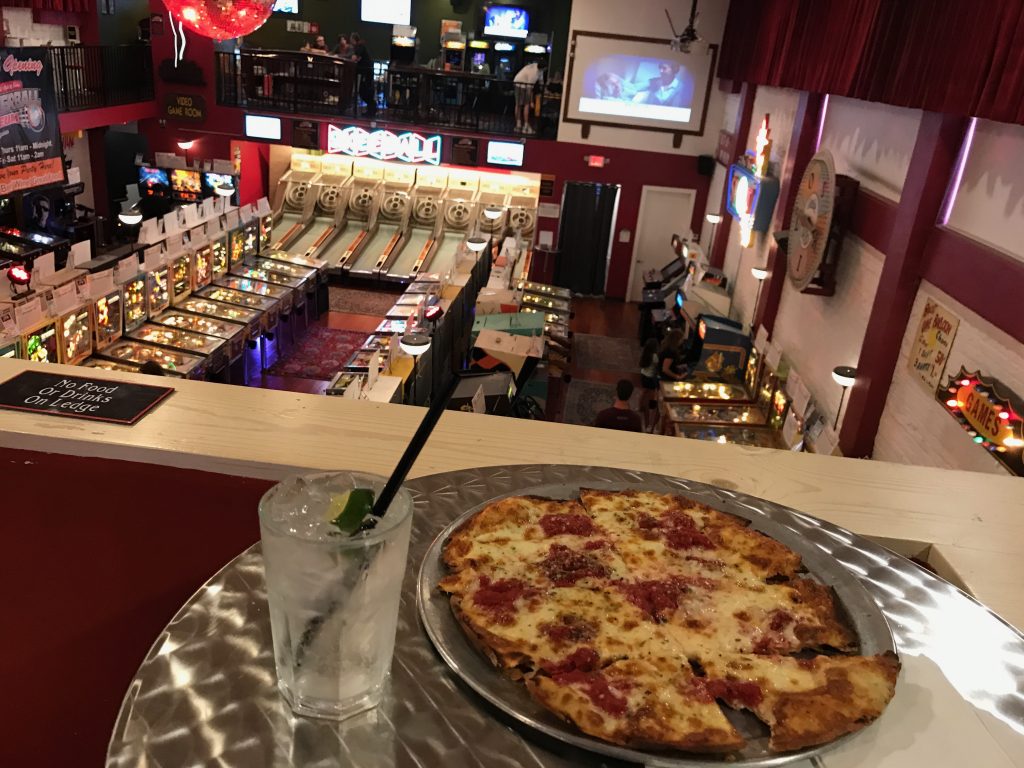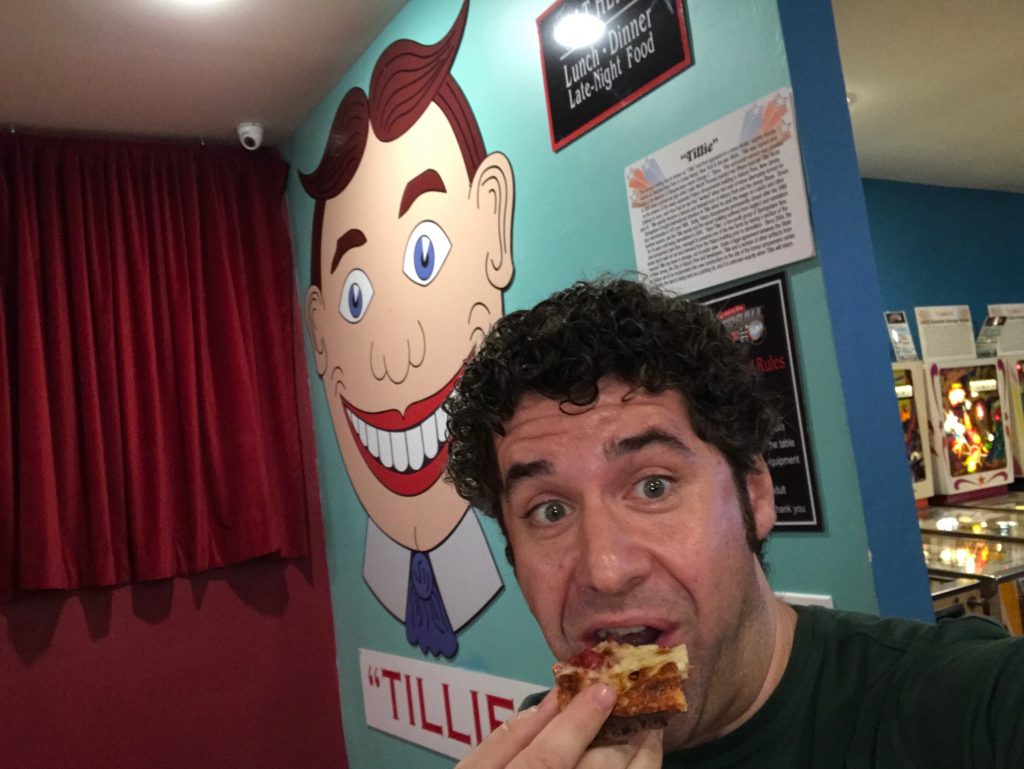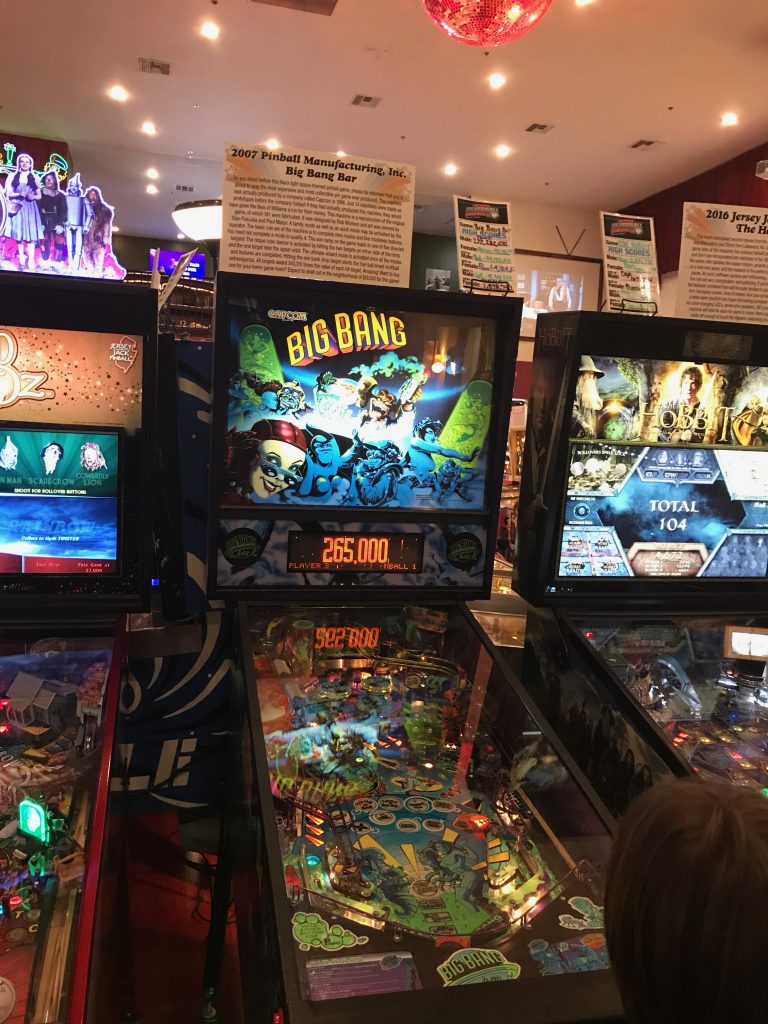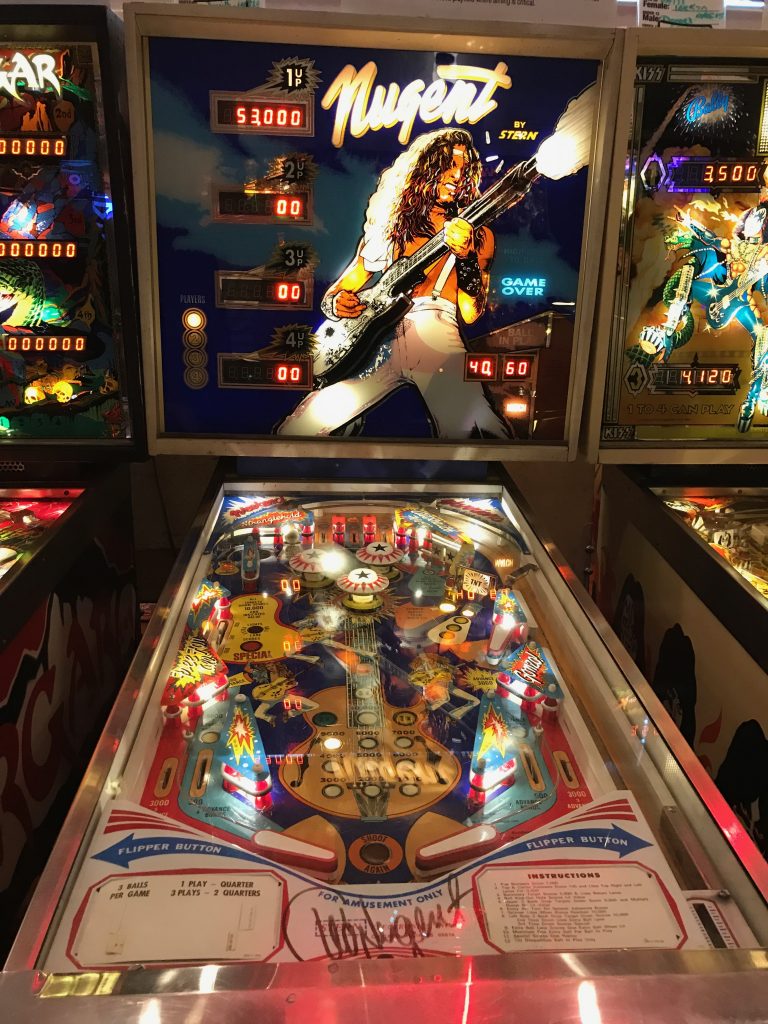 It wasn't just pinball, either. Check out this vintage skee-ball and the reset procedure on that split-flap display.
Doer stopped for a snack on the way home and was glad to see Italian Americans follow the same philosophy as the Spanish and most other Europeans.
Dreamer, meanwhile, clocked more beach time.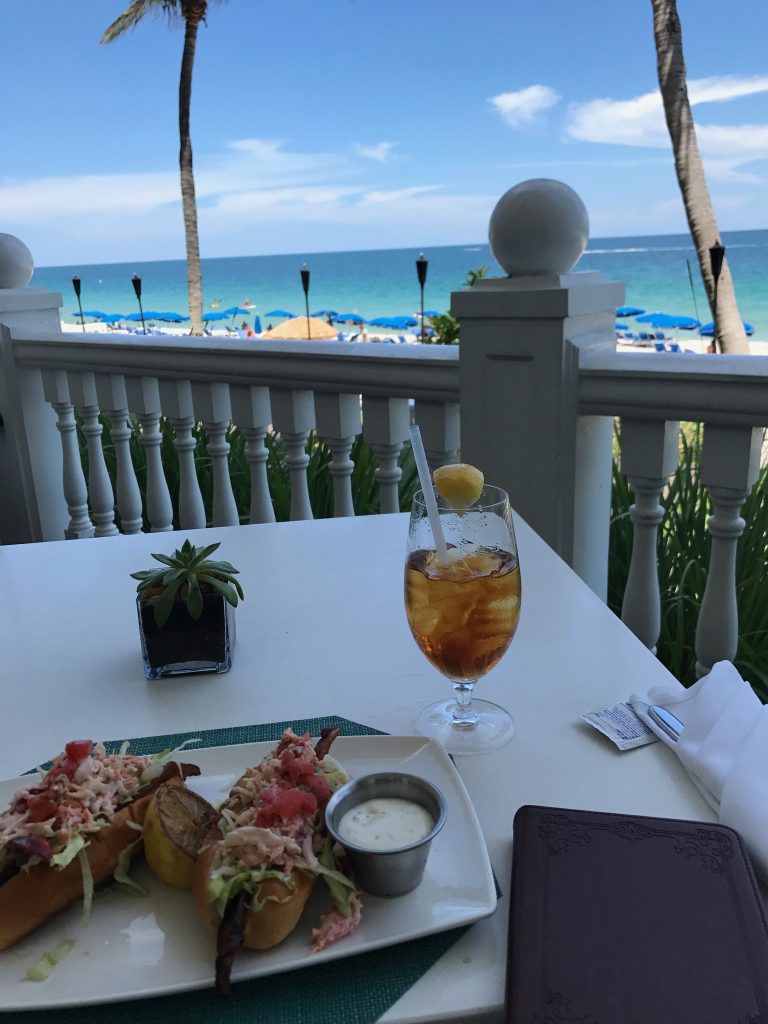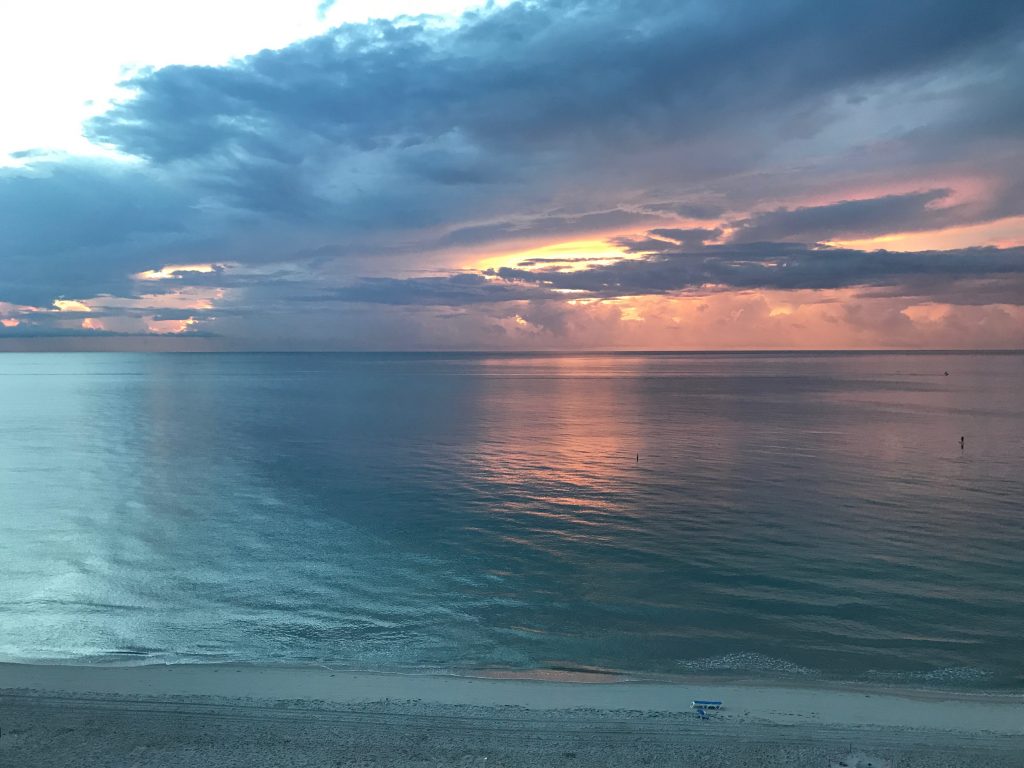 Don't think all this South Florida driving is relaxing, though. I-95 will make all but the most passive drivers fill with road rage.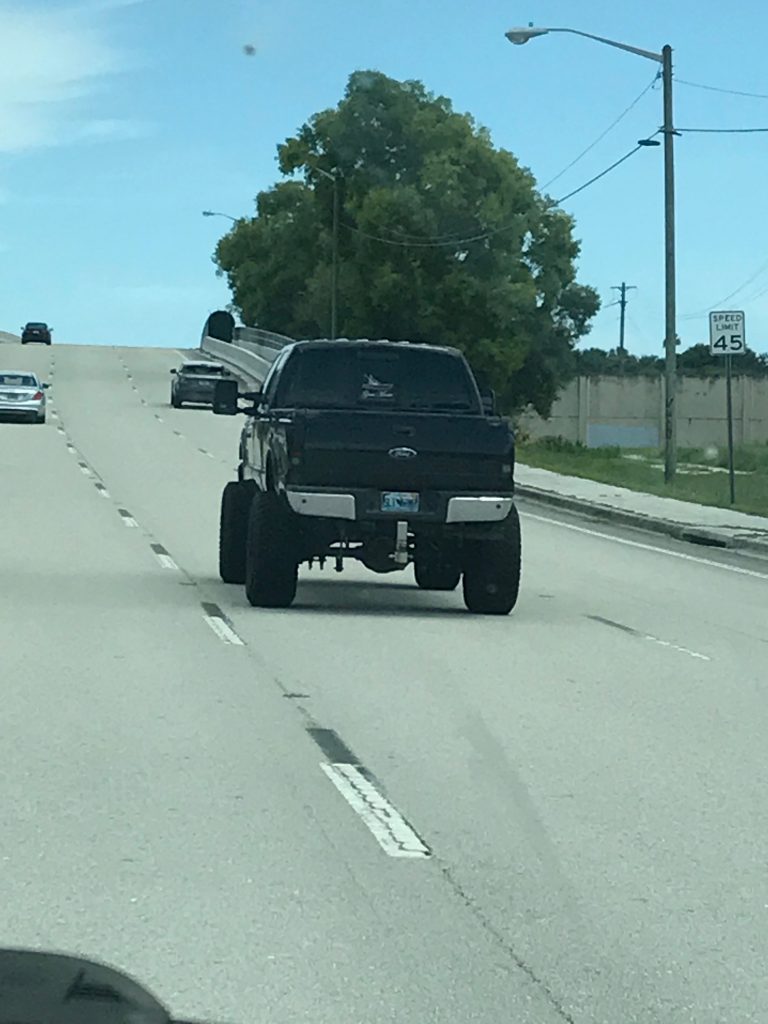 That night, we met back up for Thai as if we were just traveling as a couple again.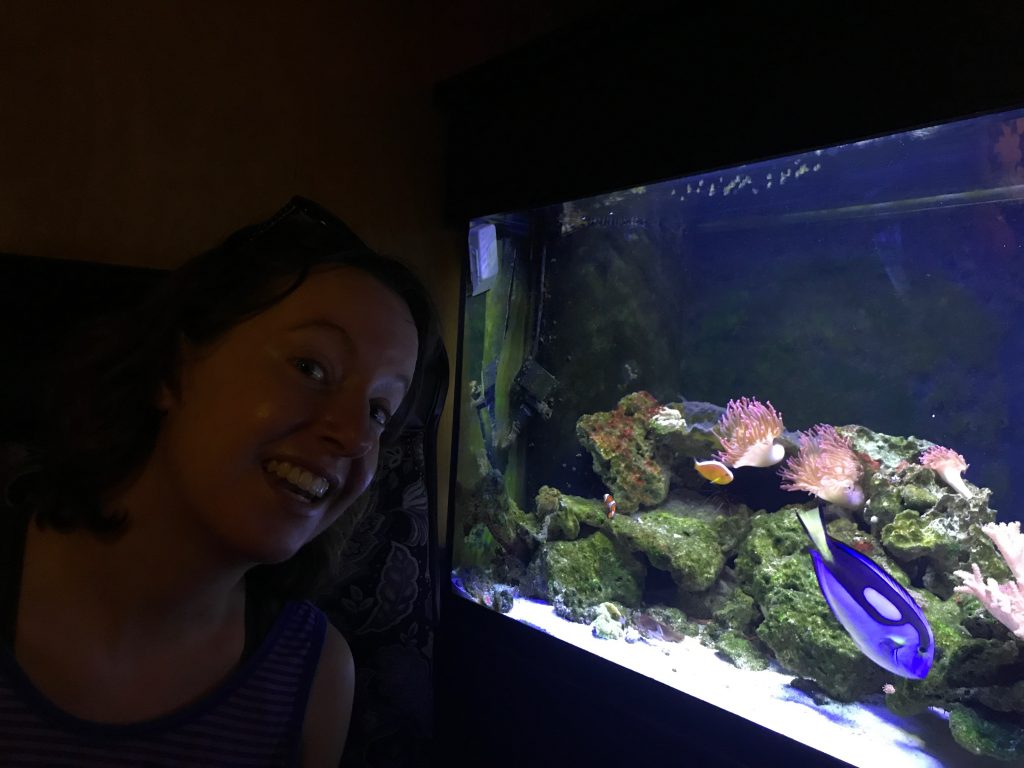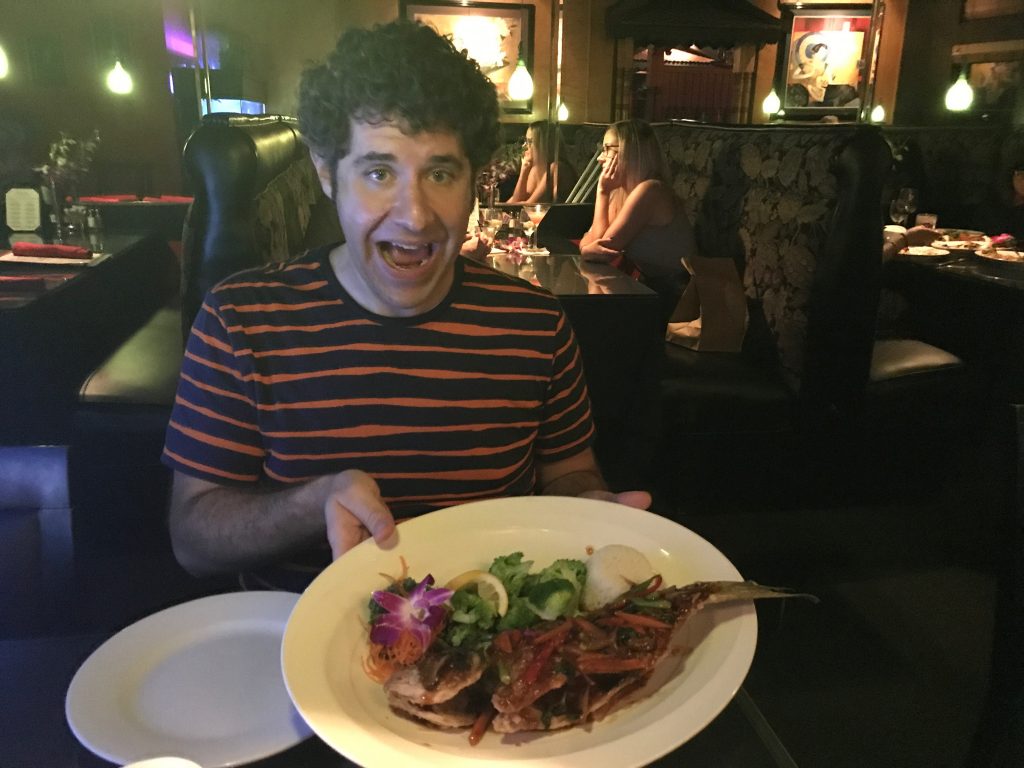 On our last morning, there was just one last food treat we had been wanting to try. OK, one of us more than the other. Believe it or not, neither of us had ever been to a Waffle House. And we miss proper breakfast here in Spain.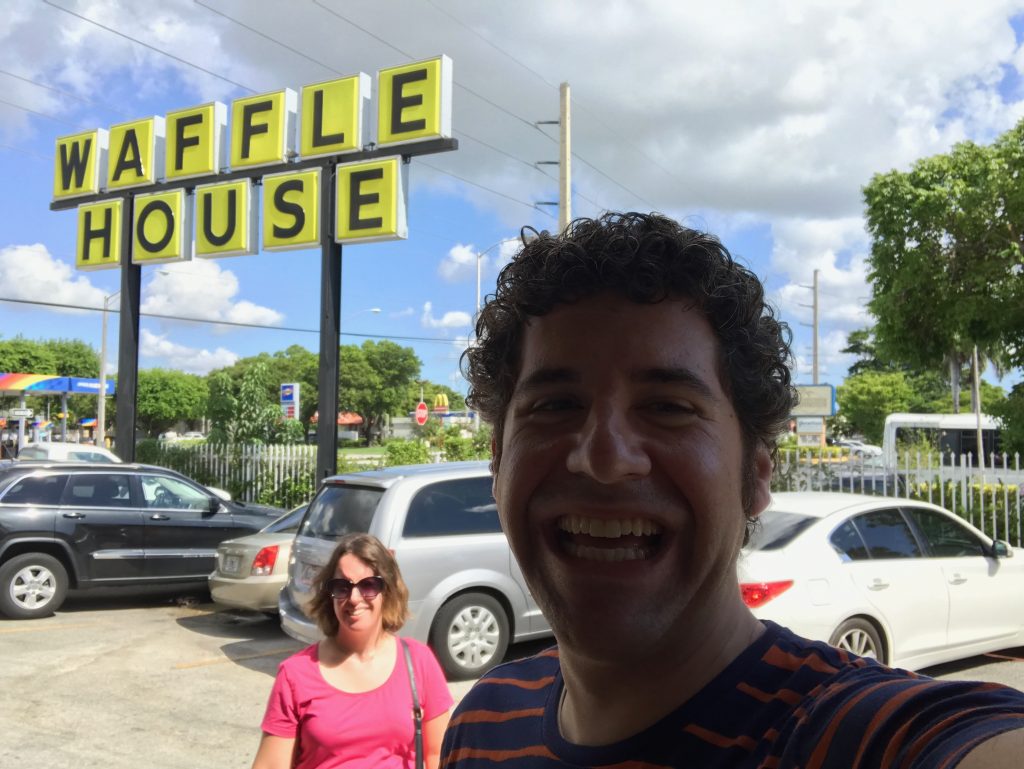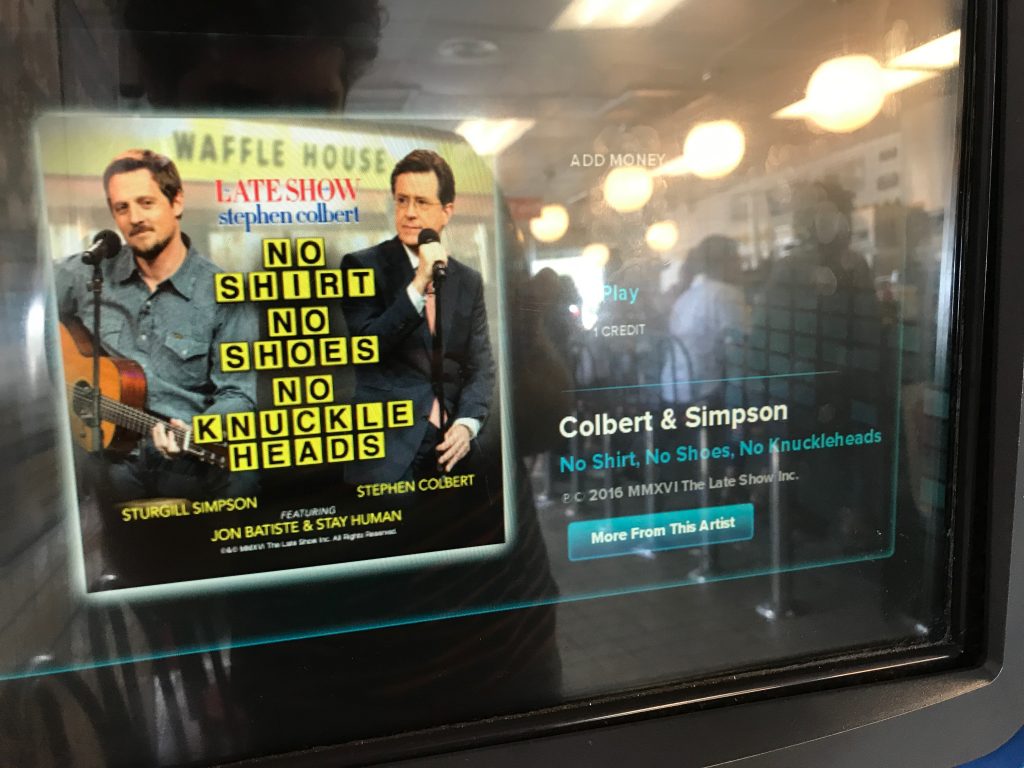 From Florida, we headed on to Nebraska. On the way, Doer had the best hot dog he'd had in a year at Chicago O'Hare Airport.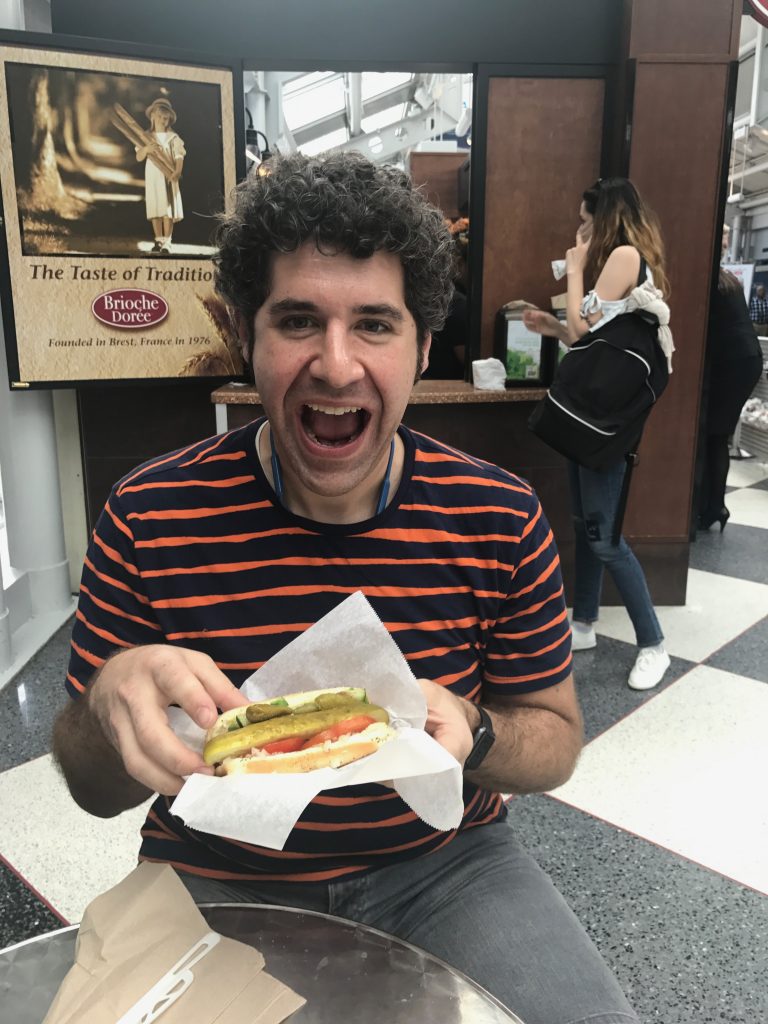 Seriously, you could go to Chicago just for the hotdogs and it wouldn't be a wasted trip. But try and see some other stuff while you're there, too, OK?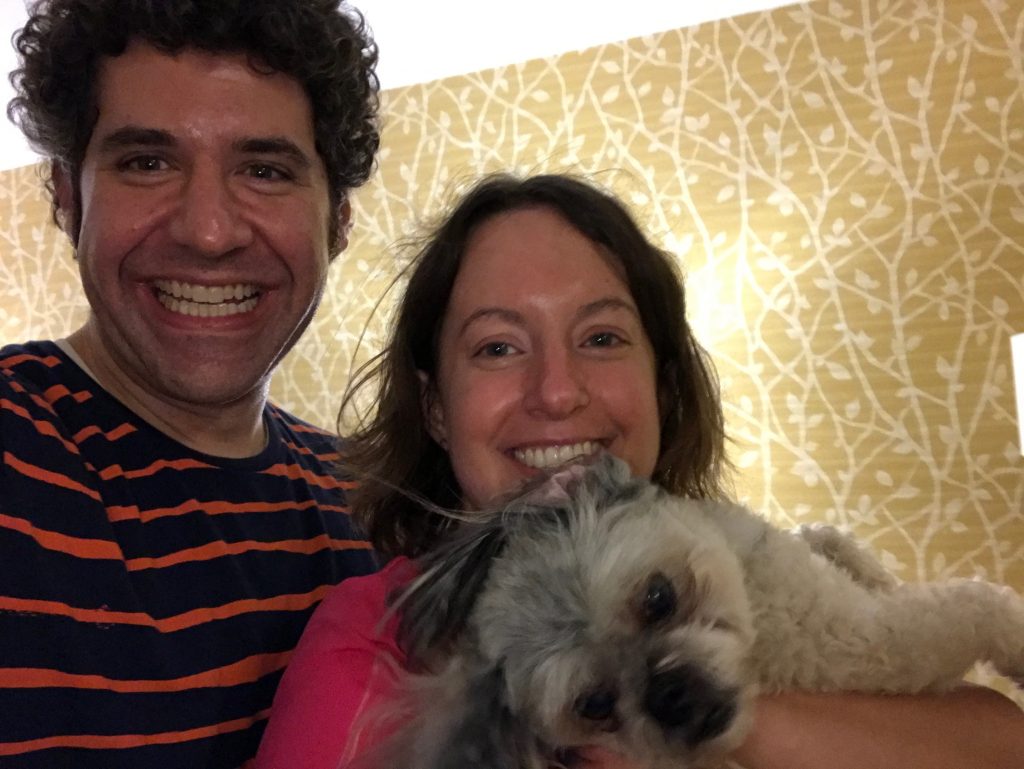 We met up with [Dreamer's] Mom, who drove us to Fremont and lent us her car for our entire stay. Thanks, Mom! Most importantly, we took back temporary custody of our estranged son, Latte, for the duration of our stay. We think he still remembered us, especially since he was so excited to see us, he excused himself to poop (in his litterbox, no less) within minutes of us walking in.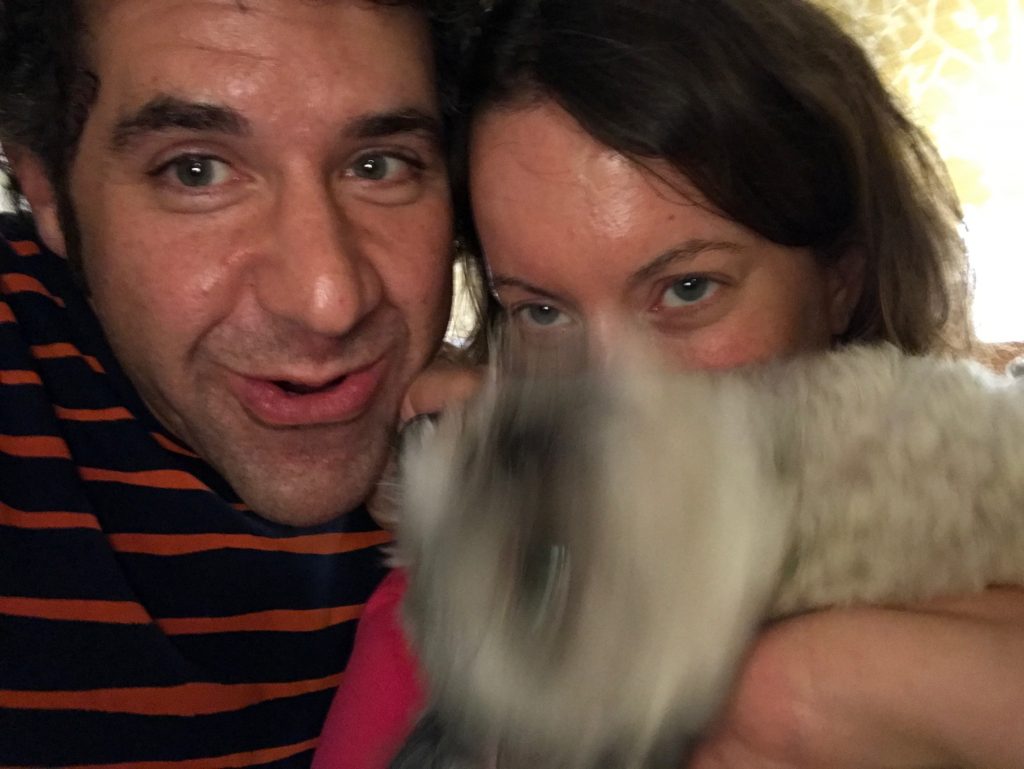 Latte and brother-cousin Cal were pretty excited to see us.
Mom had a few things waiting for Dreamer.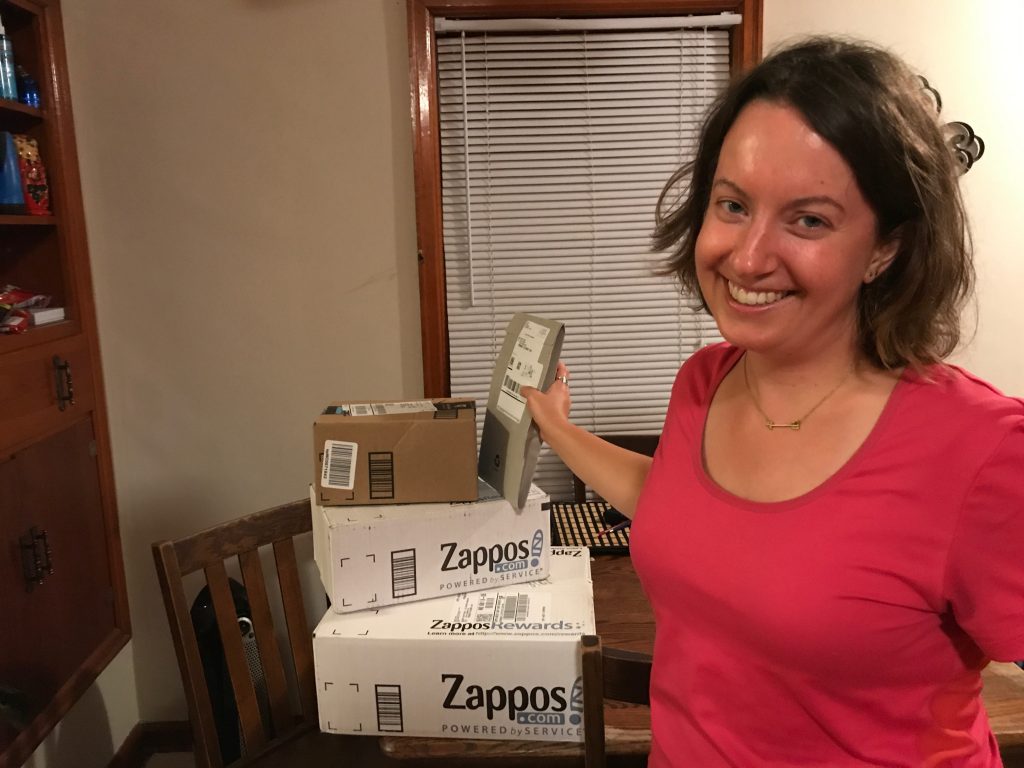 We checked into our hotel with Latte and got some sleep.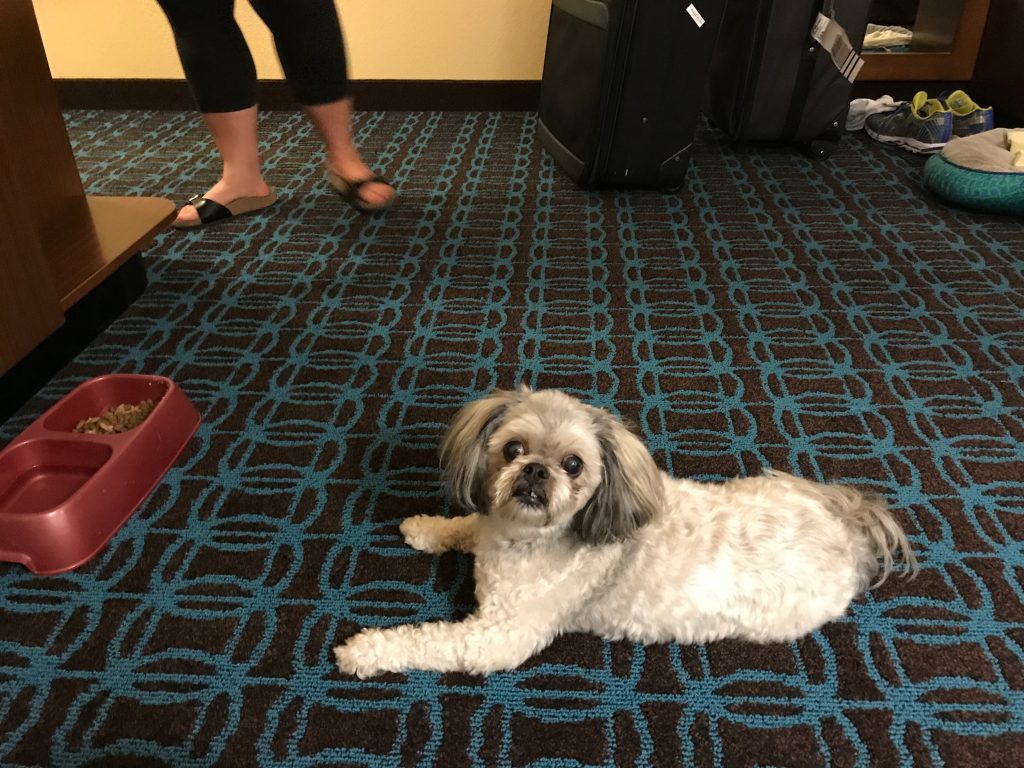 The next day, Doer met up with his coworkers in Omaha for the first time in a year, too. It was nice to see them, but he prefers to be in Spain now, where he is not working so much. Doer spent lots of time with Deeds, visiting his pinball machines (estranged like Latte) and seeing countless other new toys. It was an expensive visit, considering we now have a PSVR. Easier to get home than another pinball machine, at least.
While in Omaha, we spent a moment with Doer's Papa before he made us leave for dinnertime. Sadly, he passed away in October shortly after we returned to Spain; we had no idea this would be the last time we saw him. Nana had previously passed in May.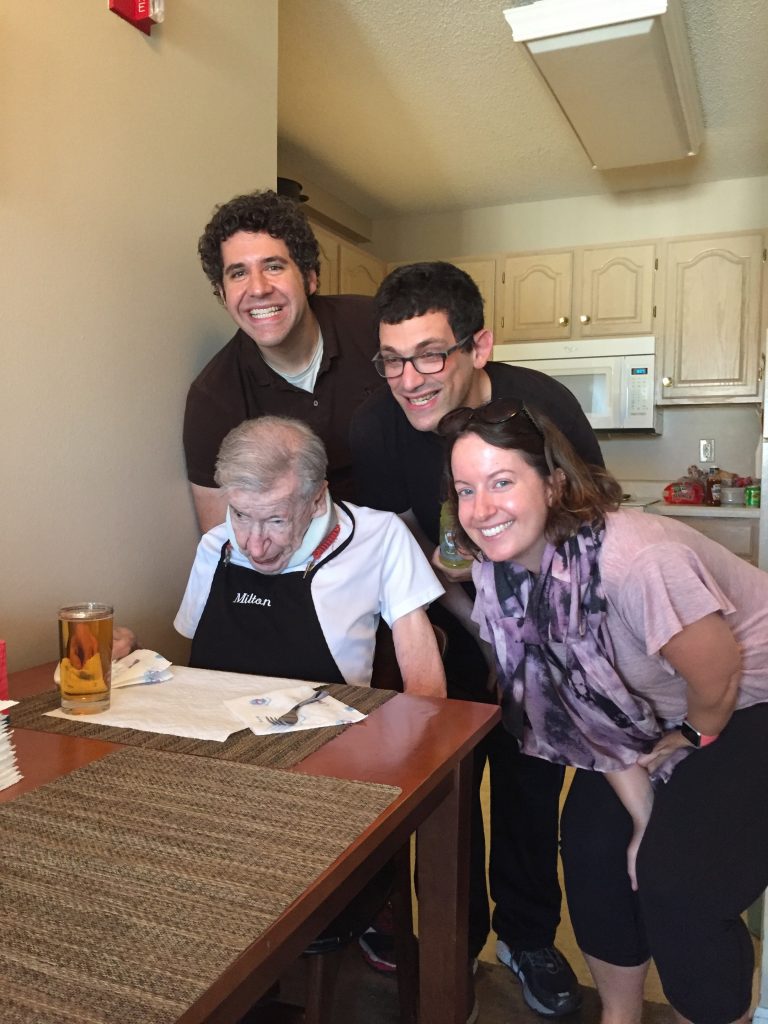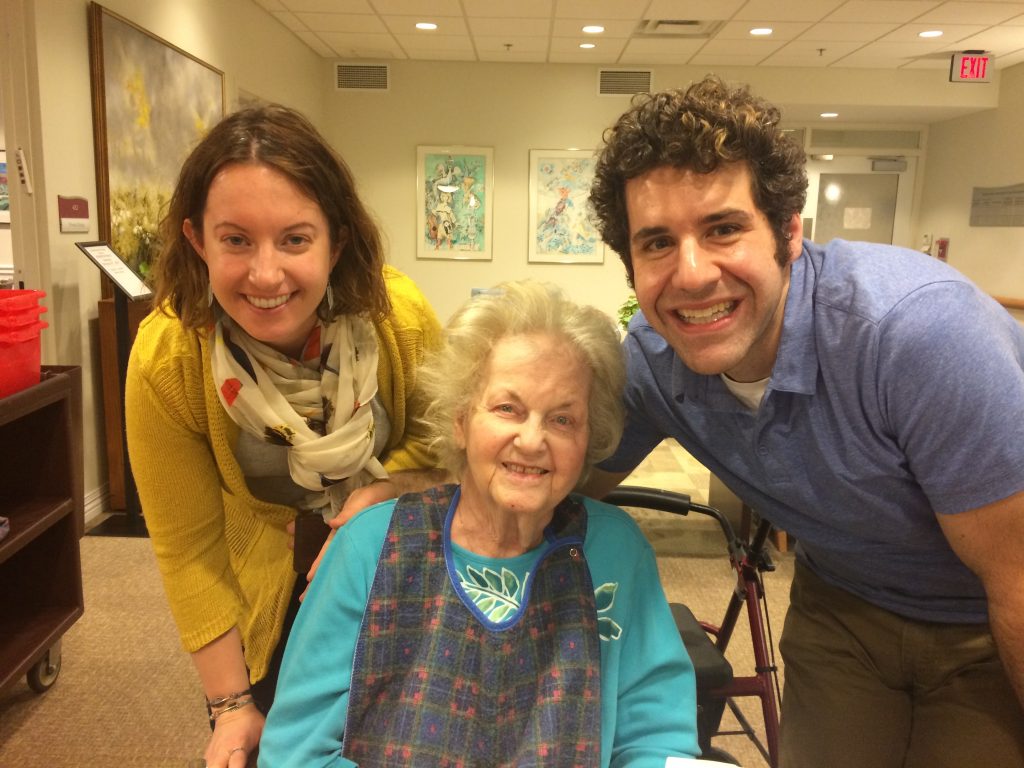 We visited Dreamer's grandma in Neligh, too. The sign in the bathroom at Assisted Living was fun.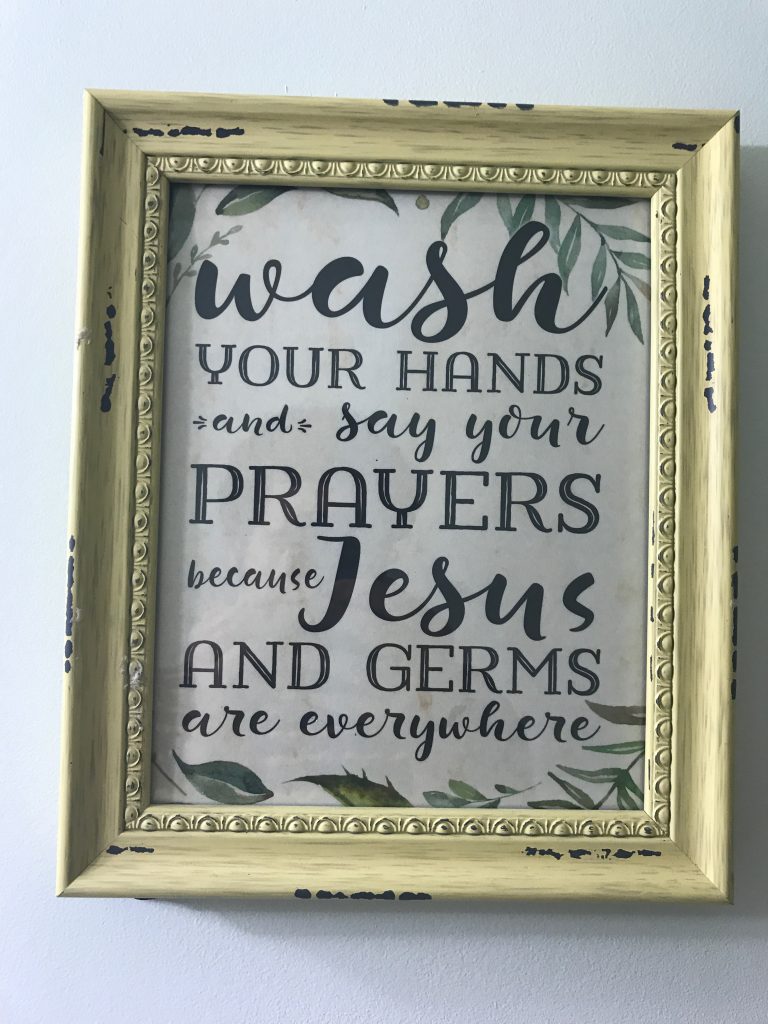 Back in Fremont, Mom's friend, Jim, took us to see his very impressive garden plot. Not that we forgot what corn looked like, but it seemed like home for sure. Plus, we got some sweet supplies for a meal later in the week.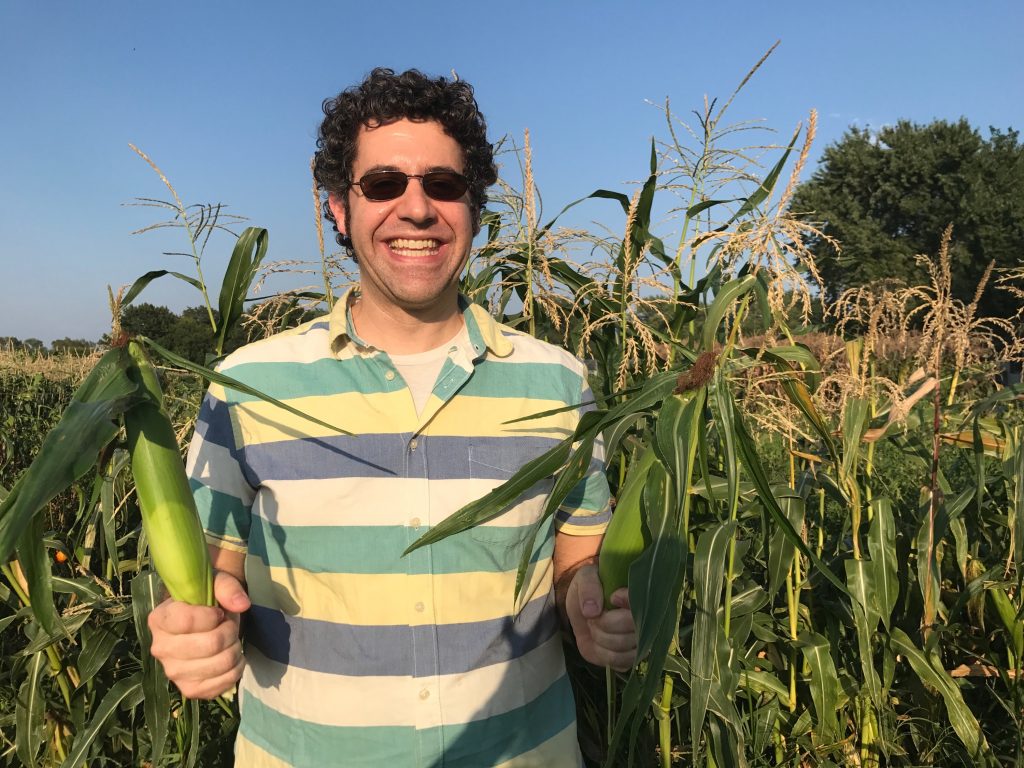 We visited Omaha's newest tiki bar and it was awesome! What a great date night.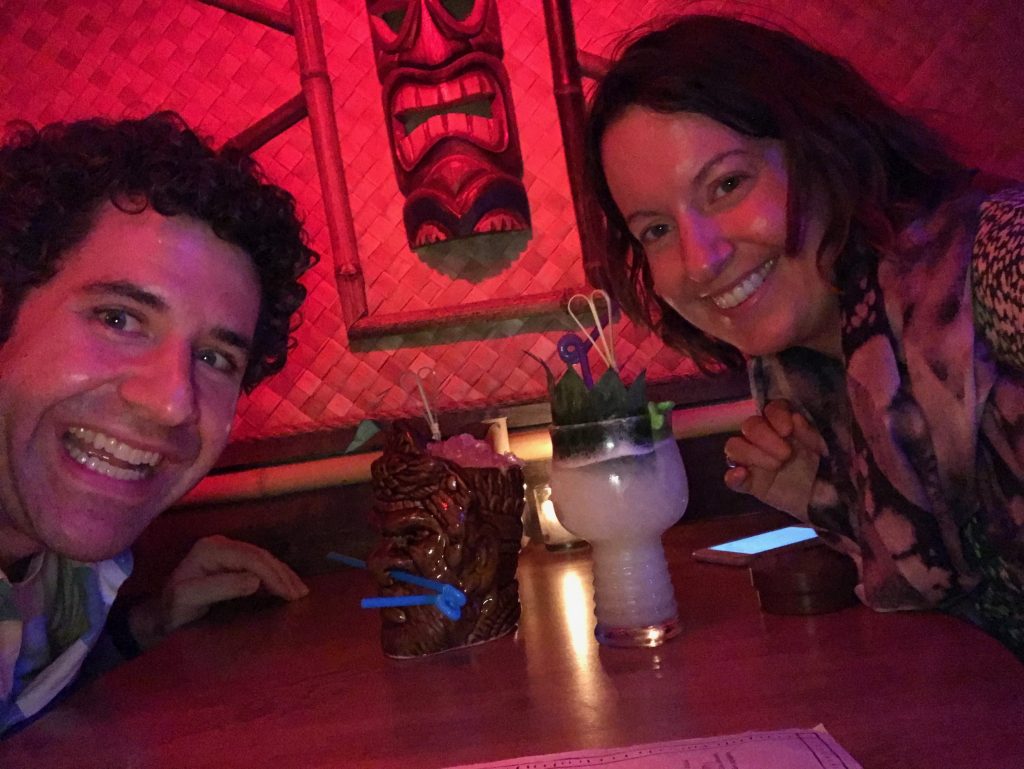 For dinner after, we trekked down to Bellevue to try legit sushi from this guy who worked with Jiro. Omakase, please! It did not disappoint, let us assure you. And in Omaha, Nebraska no less!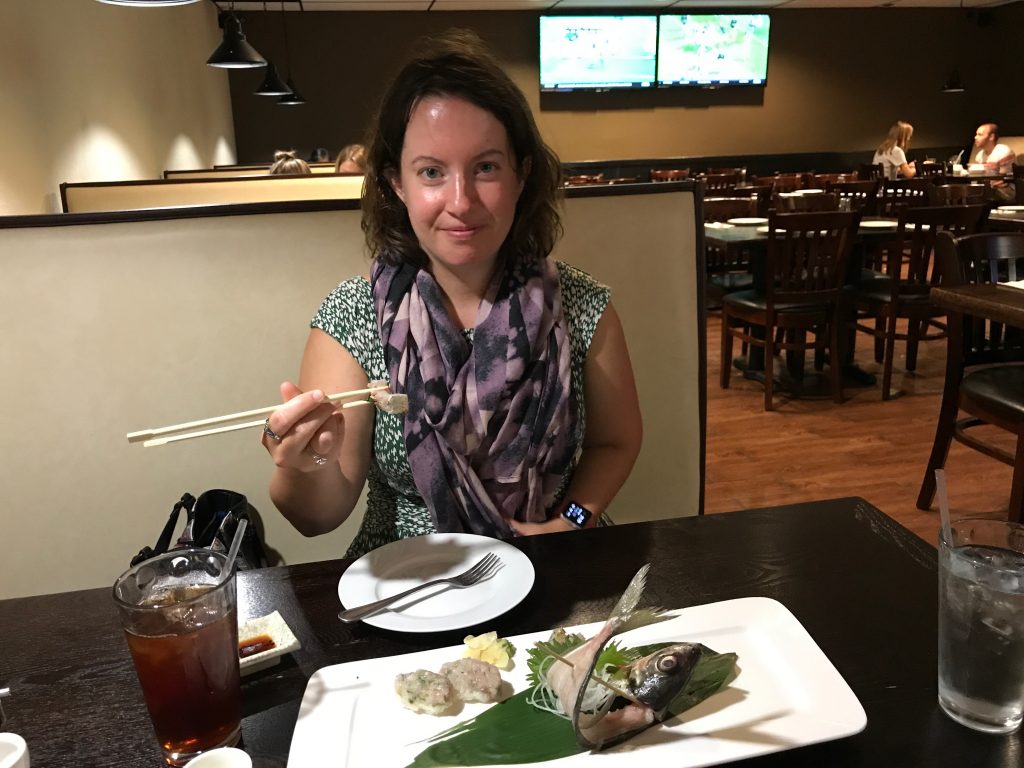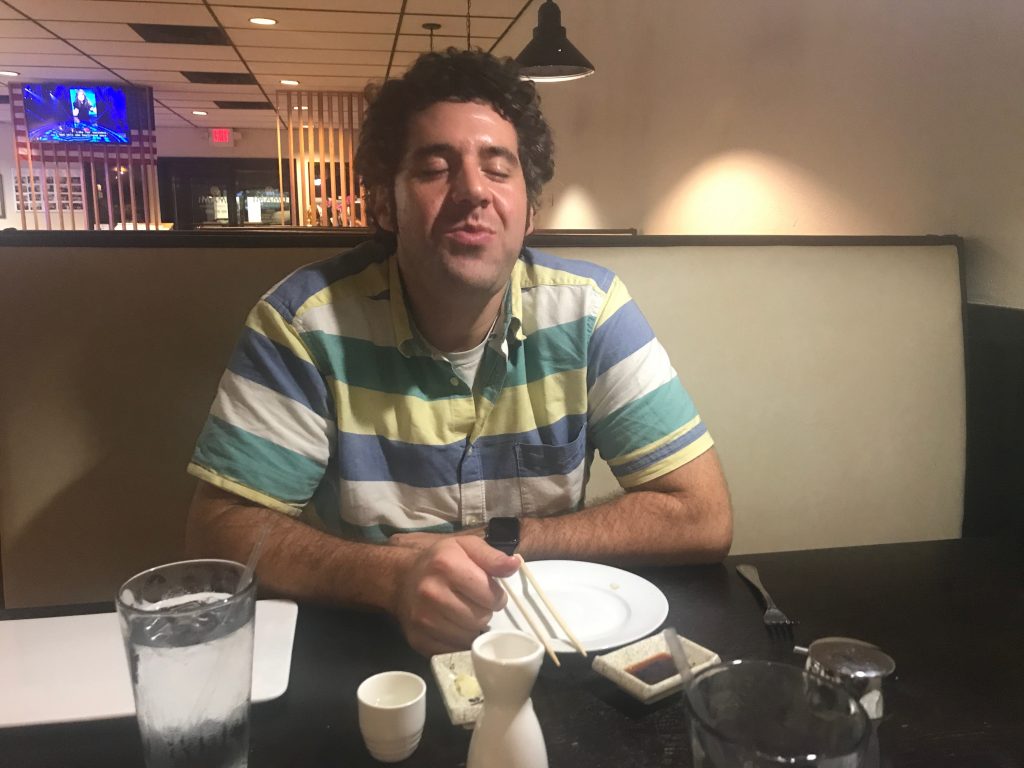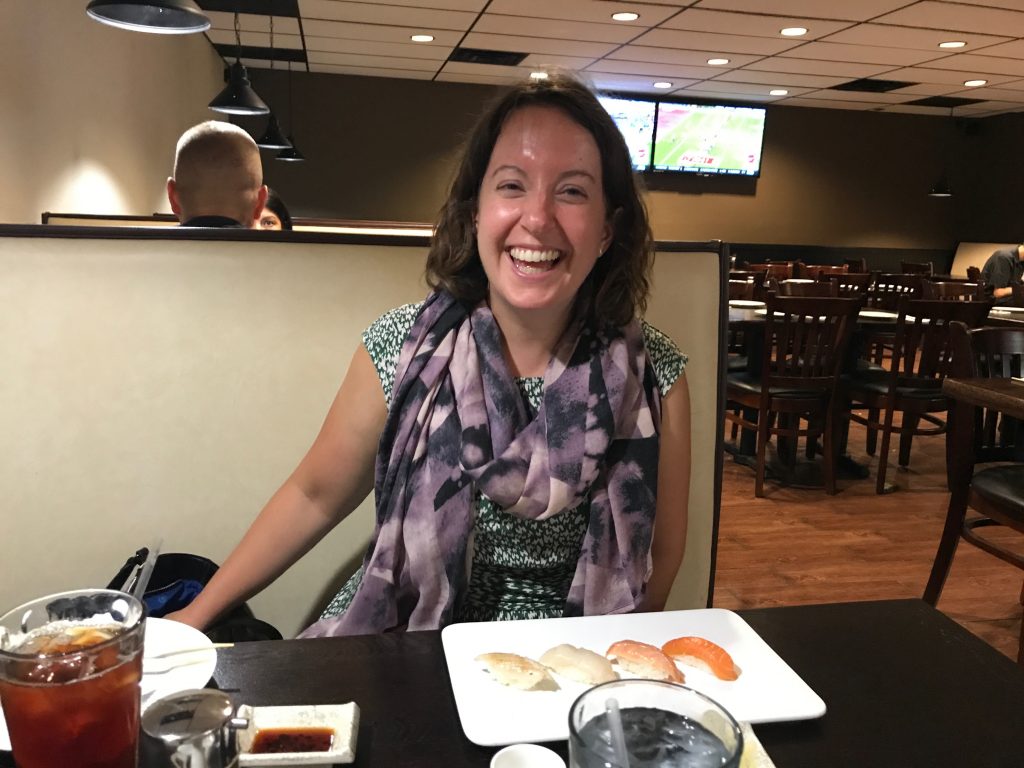 We want to thank Mom for loaning us her car the whole time, but we could have done without the giant spider inside. Luckily, there was a warning sign.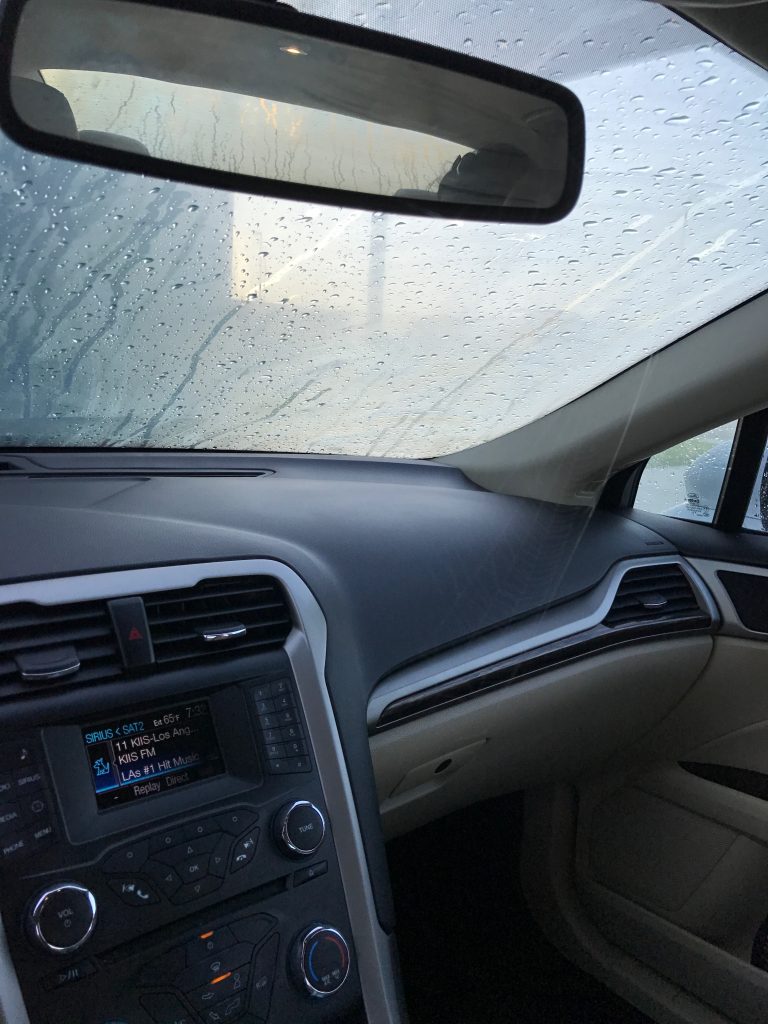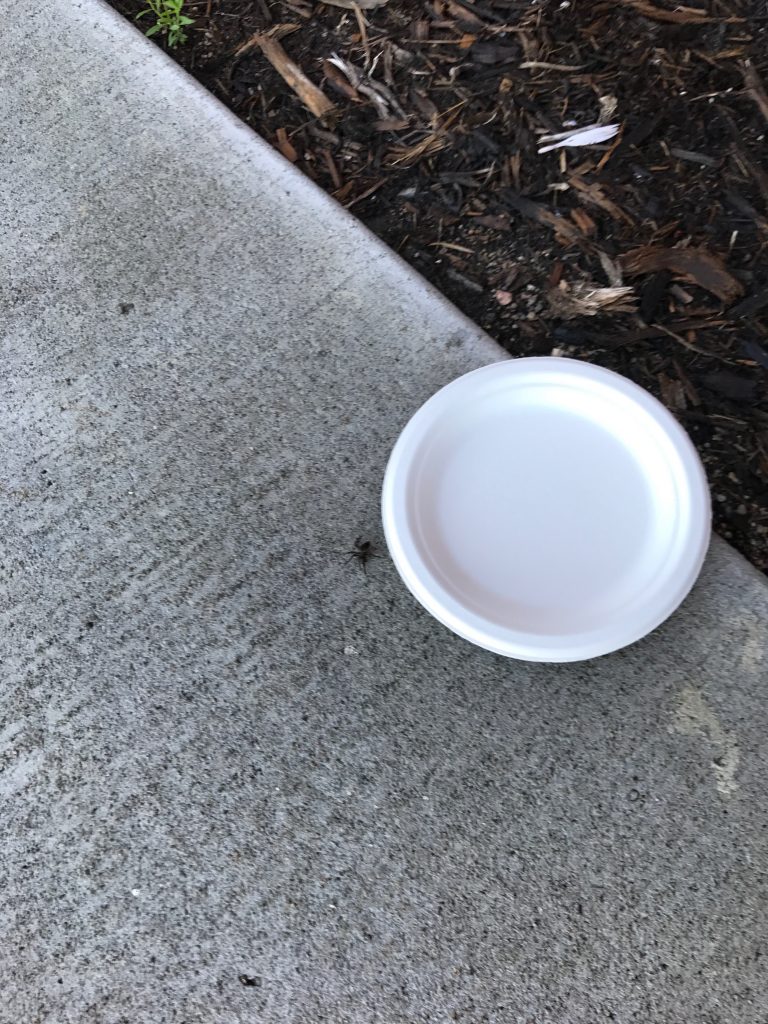 To be fair, this probably came from our stuff being transferred to storage. Thanks again, Mom!
Next up: meal punchy for Doer: Freddy's… this is what a burger should be!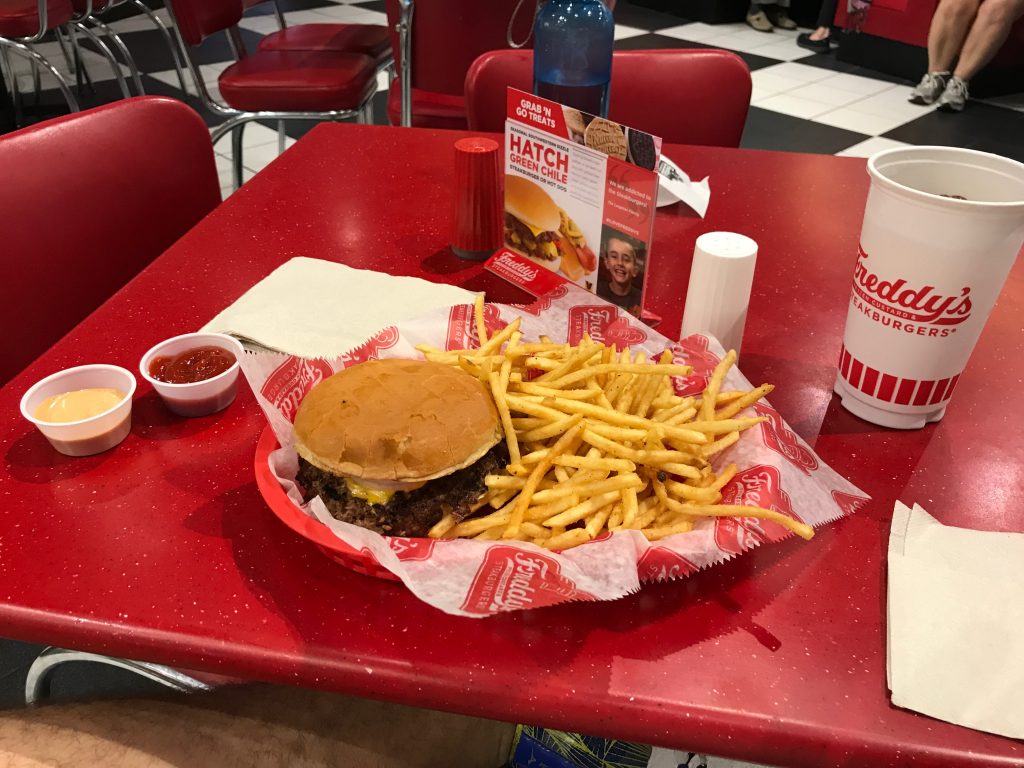 We took Latte with us to Lincoln, where our old house somehow remained unsold. It was sparsely furnished – staged for sale, actually – but we were able to make do. We enjoyed the paint and carpet improvements the realtors made, but it didn't really feel like our place any more.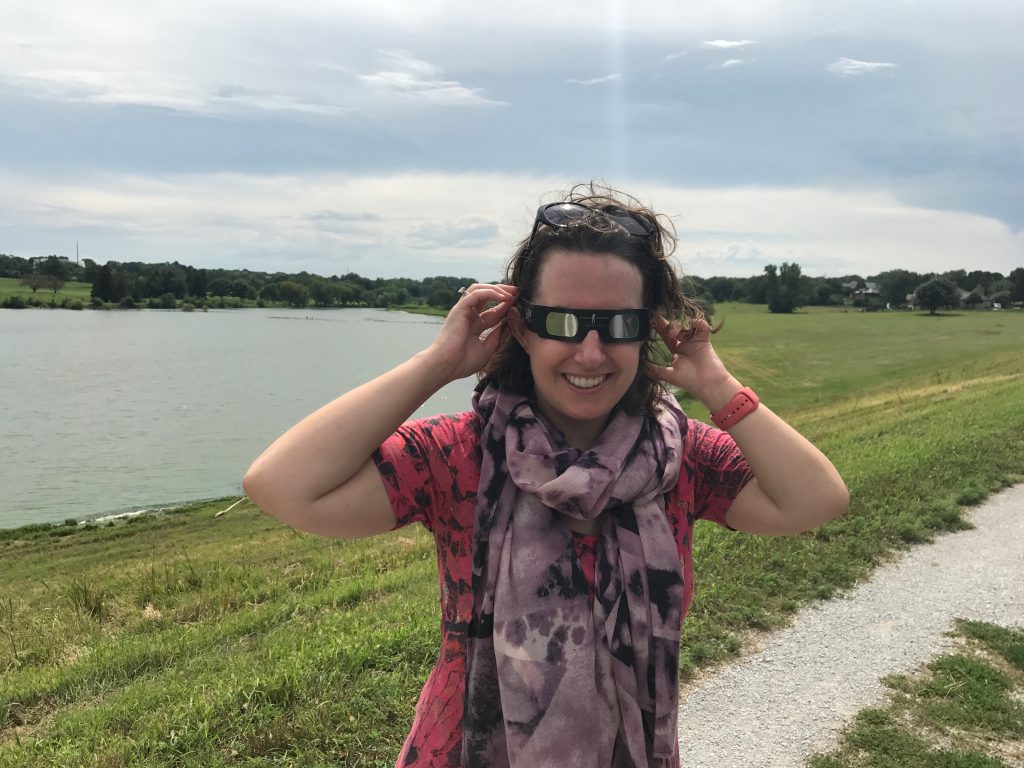 Oh, and there was a solar eclipse on. Did we mention that? We were surprised there were not more people up on the Holmes Lake Dam. It was way cool.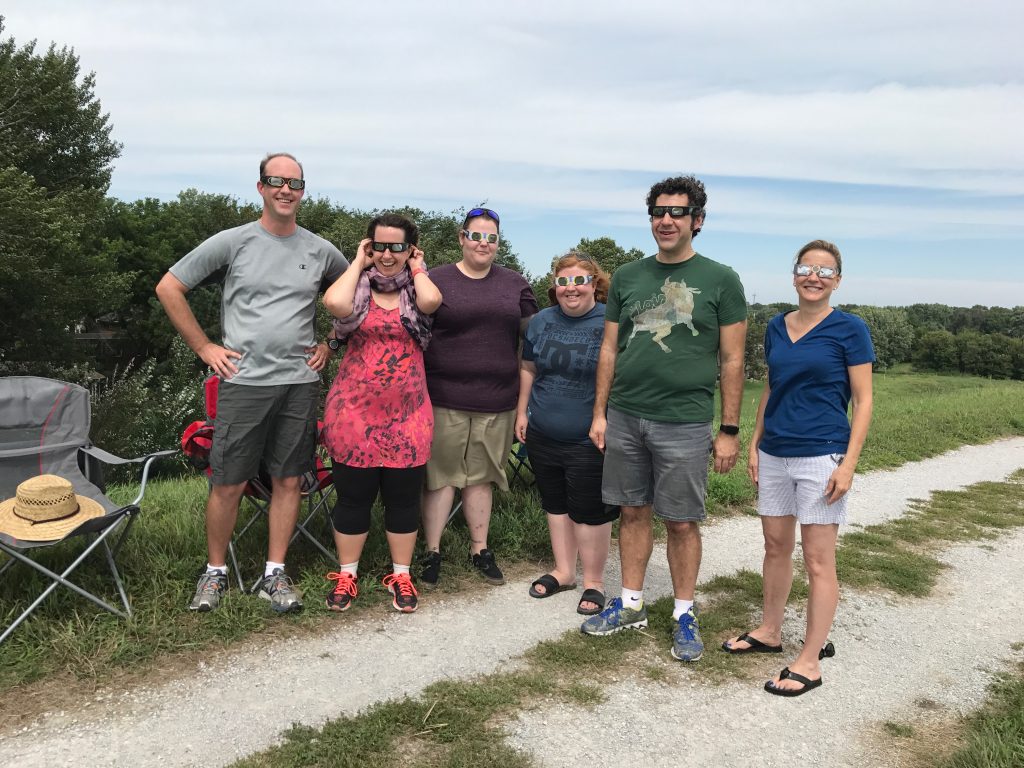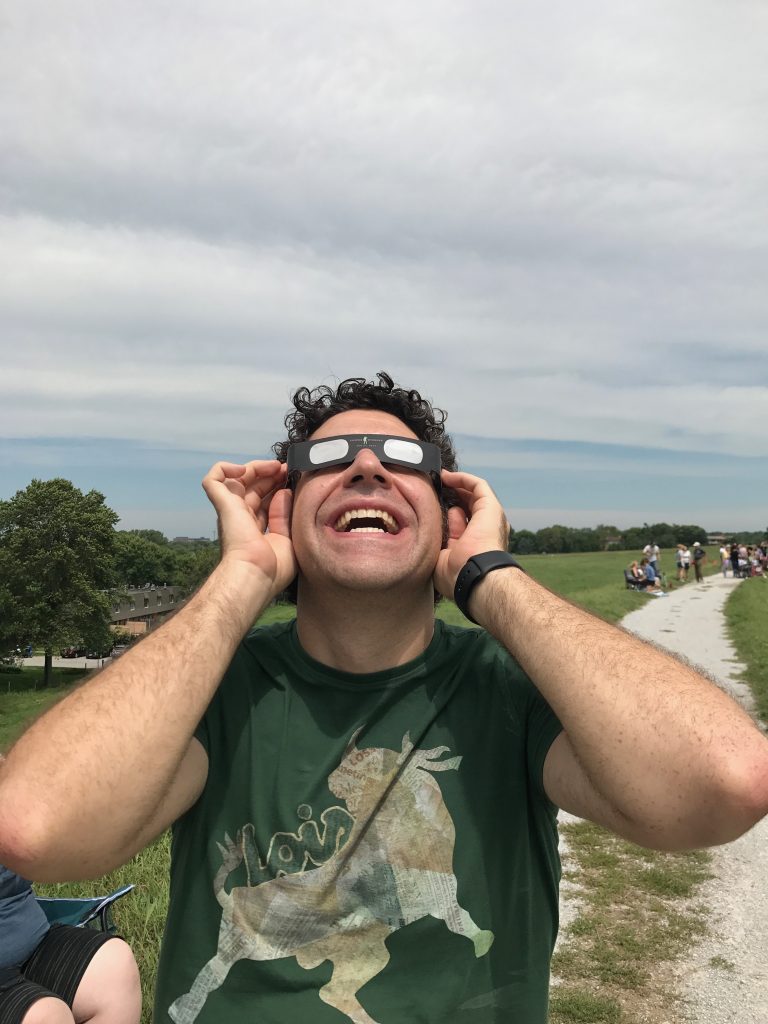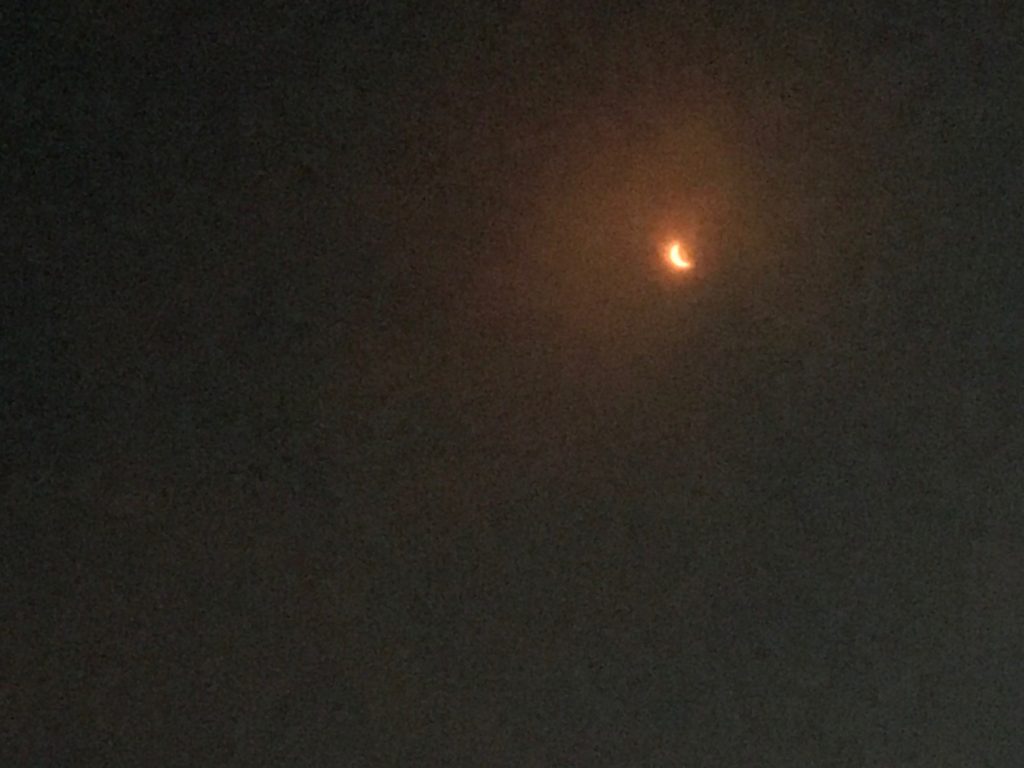 Another meal punchy: Pho Nguyenn, easily the best pho we've had since the last time we ate at this place, and that's not for lack of trying. Thanks, Kathy and Mary Lee!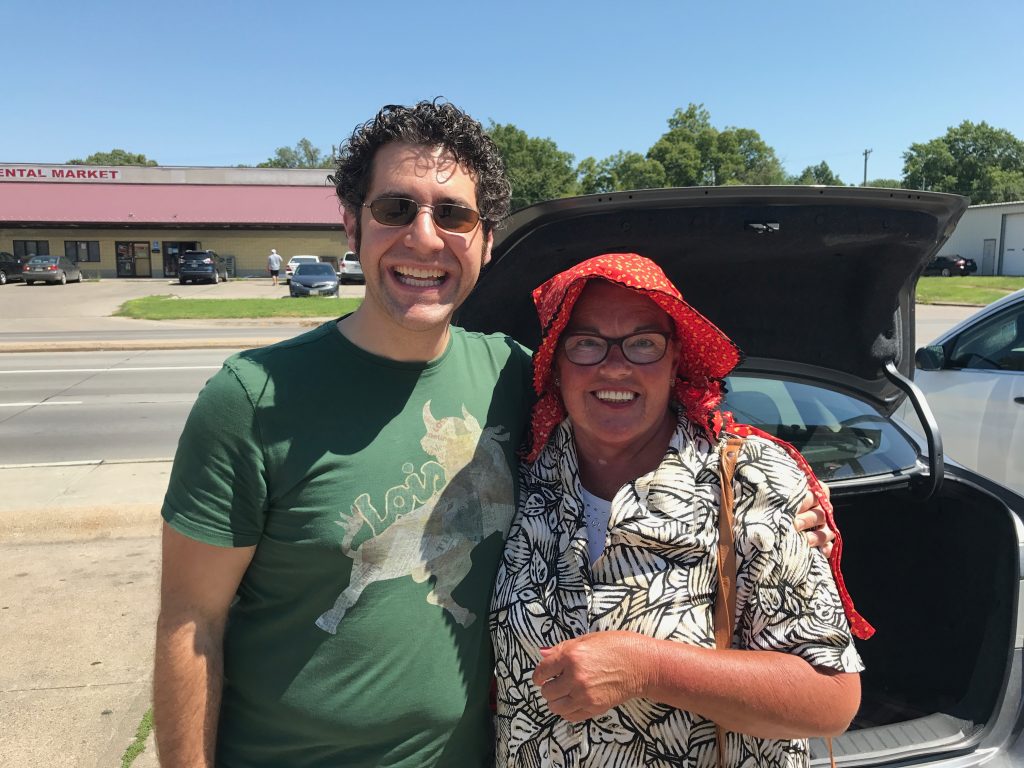 We took Latte to the South Street Dairy Queen, another gem. He didn't complain and we appreciated the memories.
Doer got a Runza, of course, plus onion rings and onion dip. Need a breath mint after this one!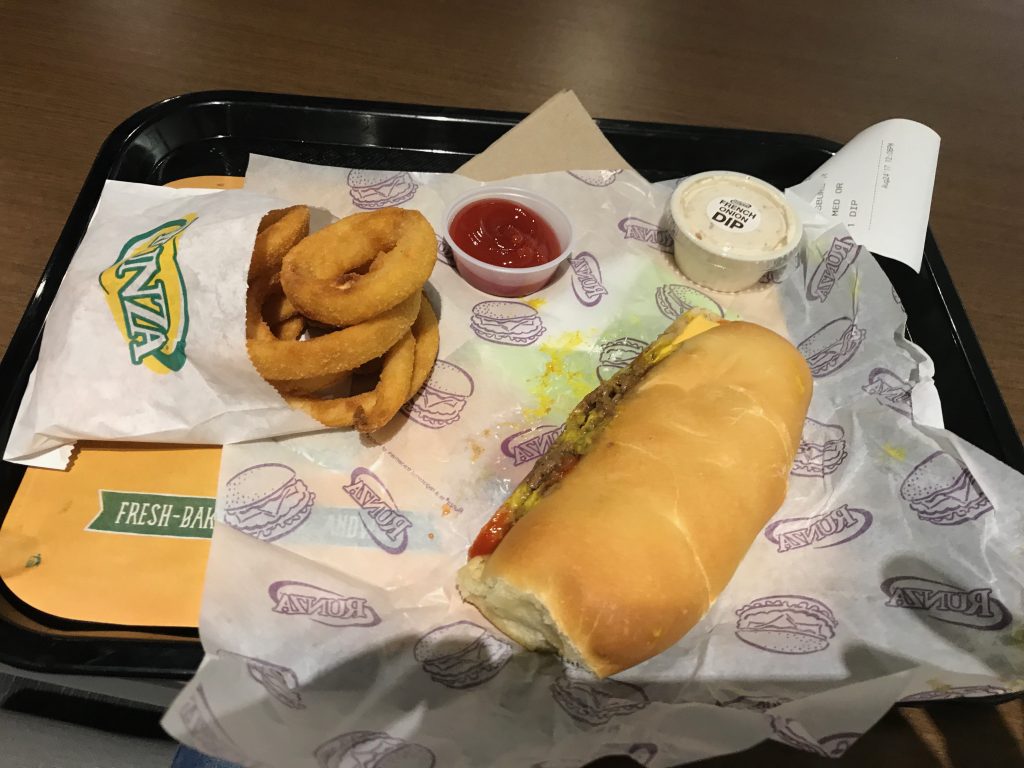 We visited Dreamer's old school and saw a helpful book in the library for any aspiring presidential types.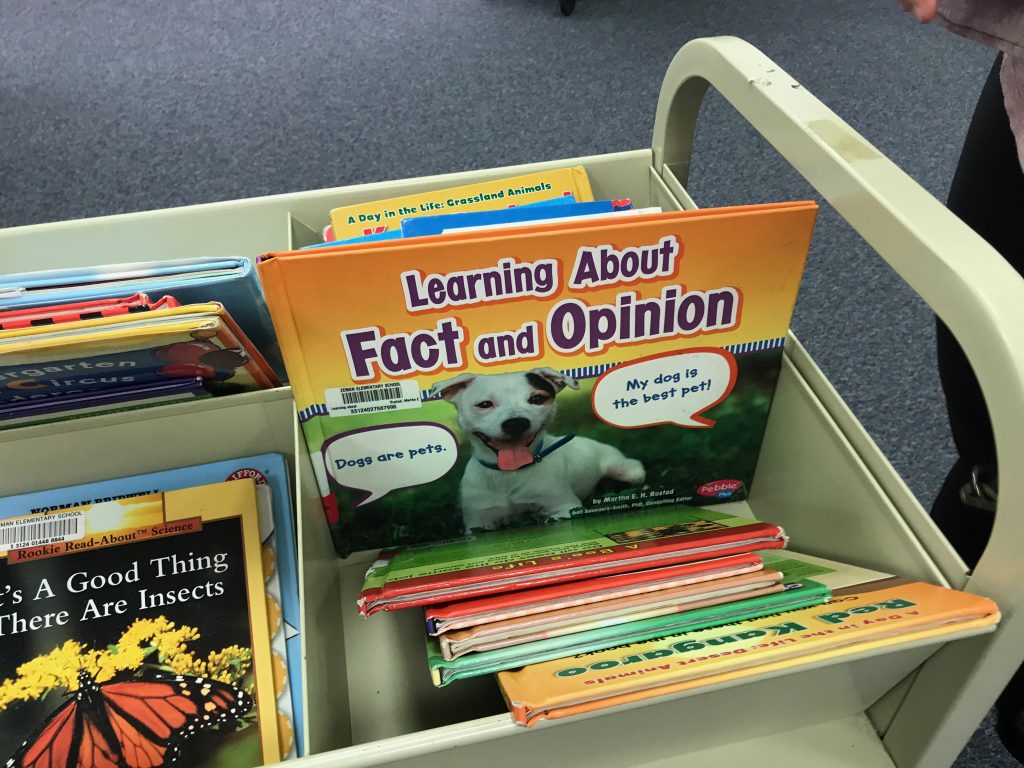 It is fun to see how Lincoln keeps growing. Did you know that one building is now known as The Schwarz? Hopefully these people were big Mel Brooks fans.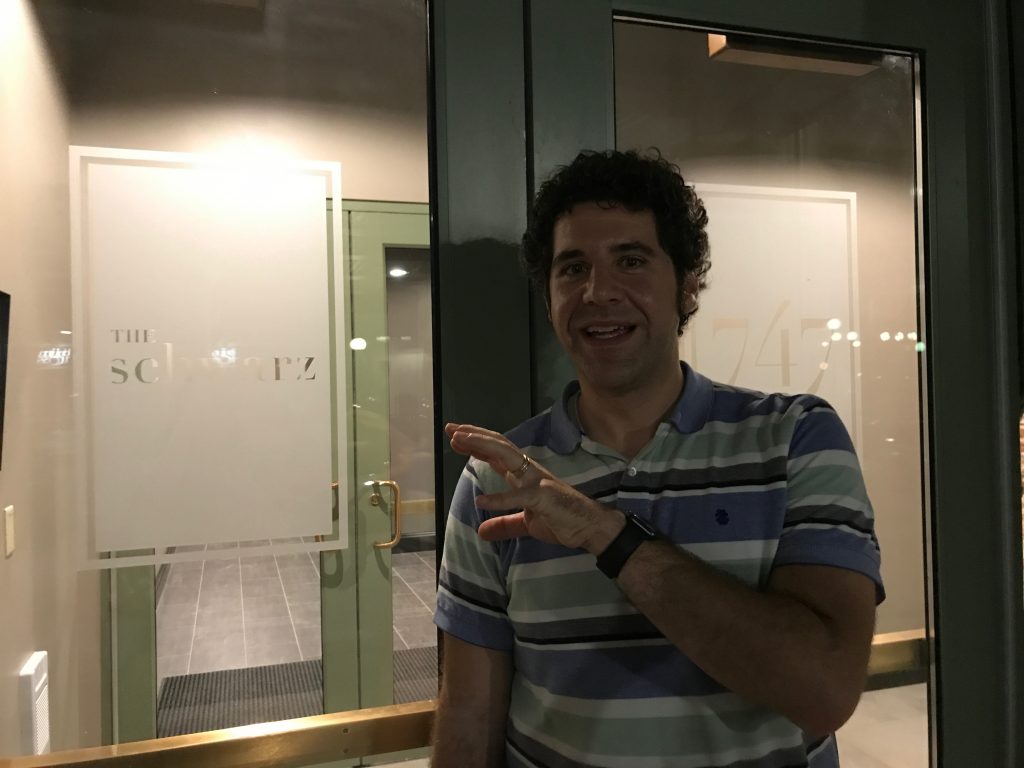 Though we were very busy, Doer managed to find time to donate blood.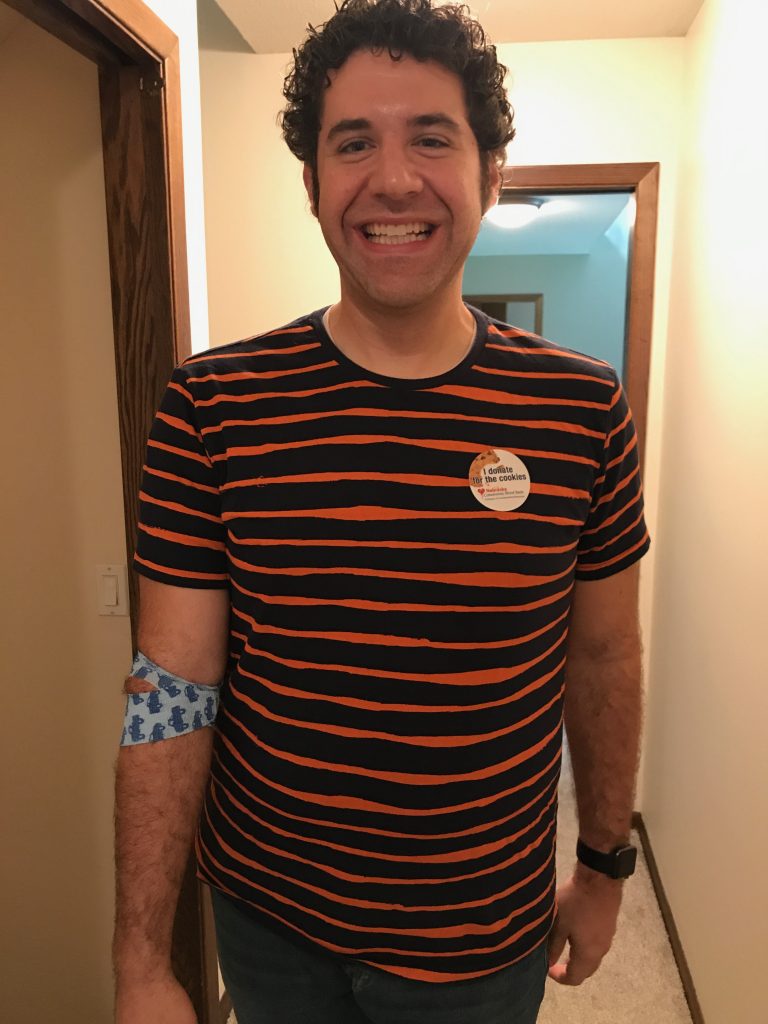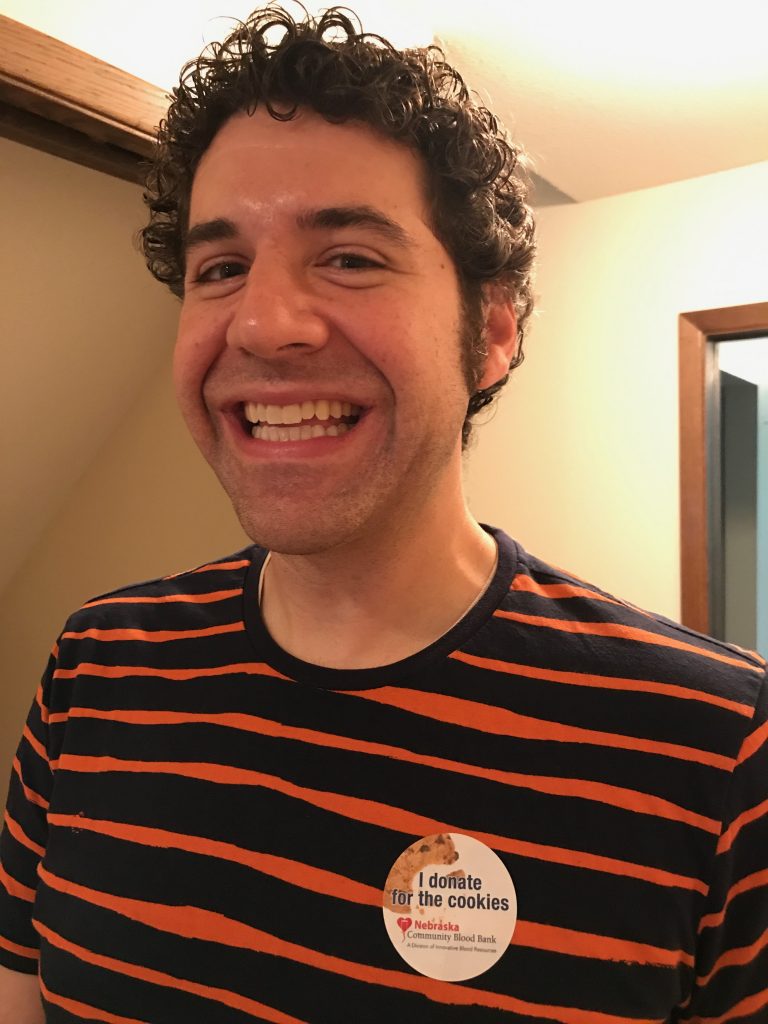 We got to see The Driller again, as he was back in town for his high school reunion. We all ate at The Oven, again the best Indian food we'd had since we ate here last.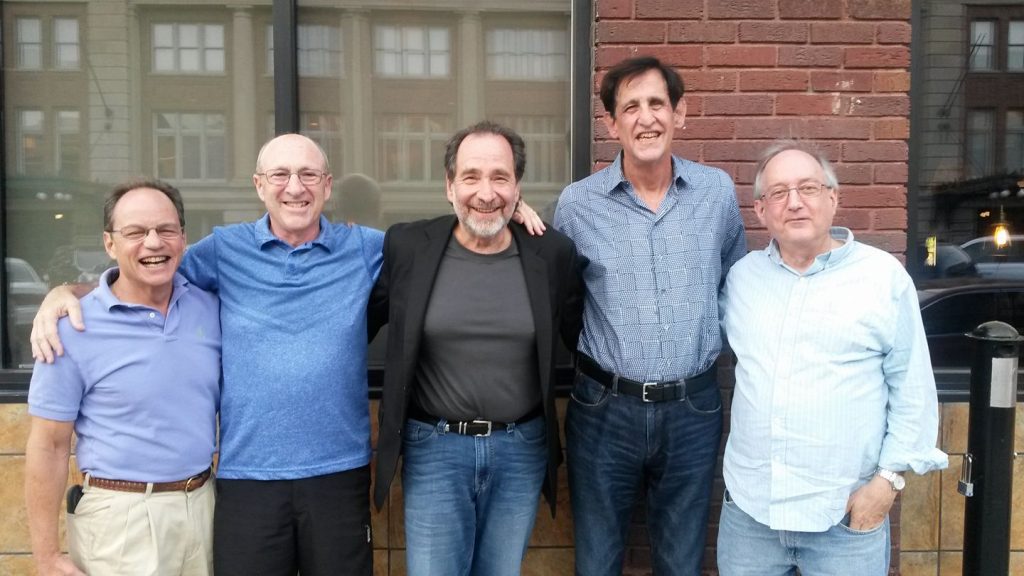 On to that home-cooked meal we had been waiting for: STEAK! Accompanied by baked potatoes and sweet corn from Jim's garden. You can probably fill in the blank on this one: it was the best steak we've had since ___. Spanish ternera really leaves one wanting; luckily the pork here more than makes up for it (our apologies to Grandma Esther for all the treif).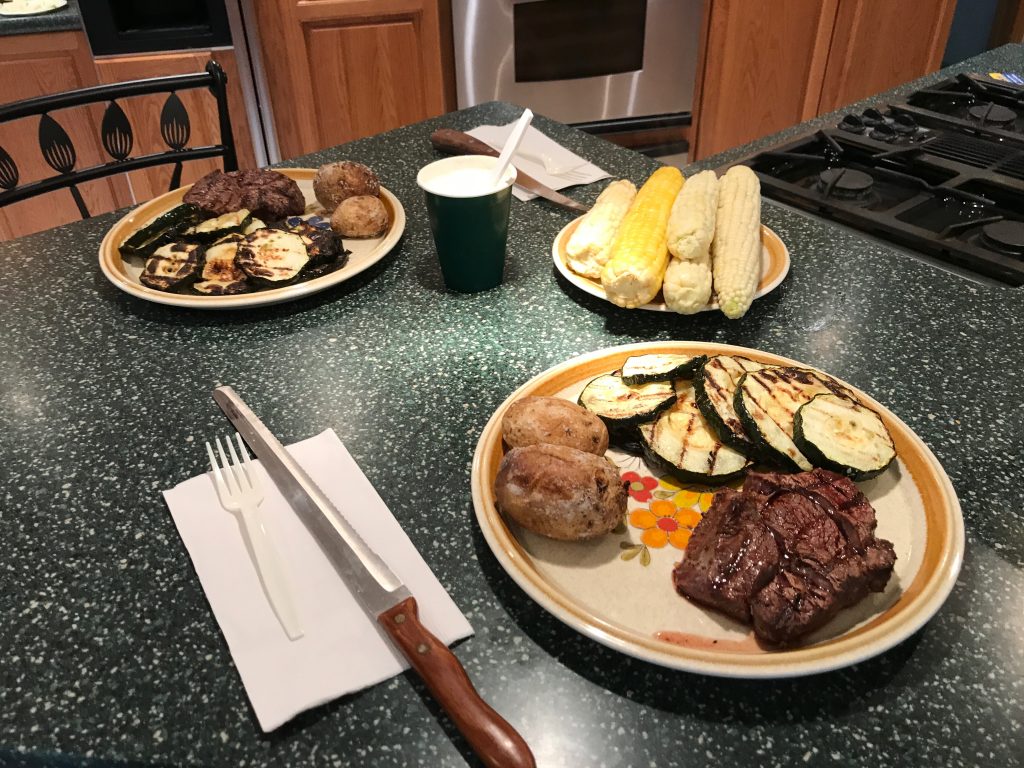 That meal was a fitting end to our time back in the states. Now our batteries are charged and we are ready for another year here. Plus, we got free emergency exit seats on the plane back to Chicago – woot!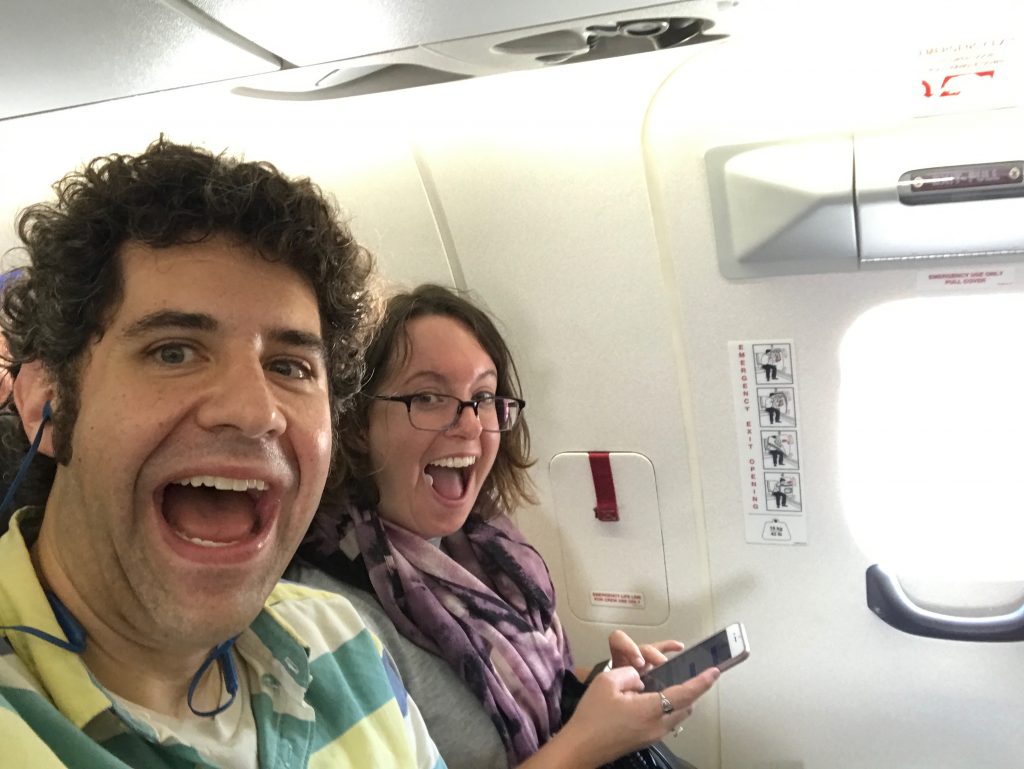 And in case you're wondering what kind of things Americans bring back to Europe with them…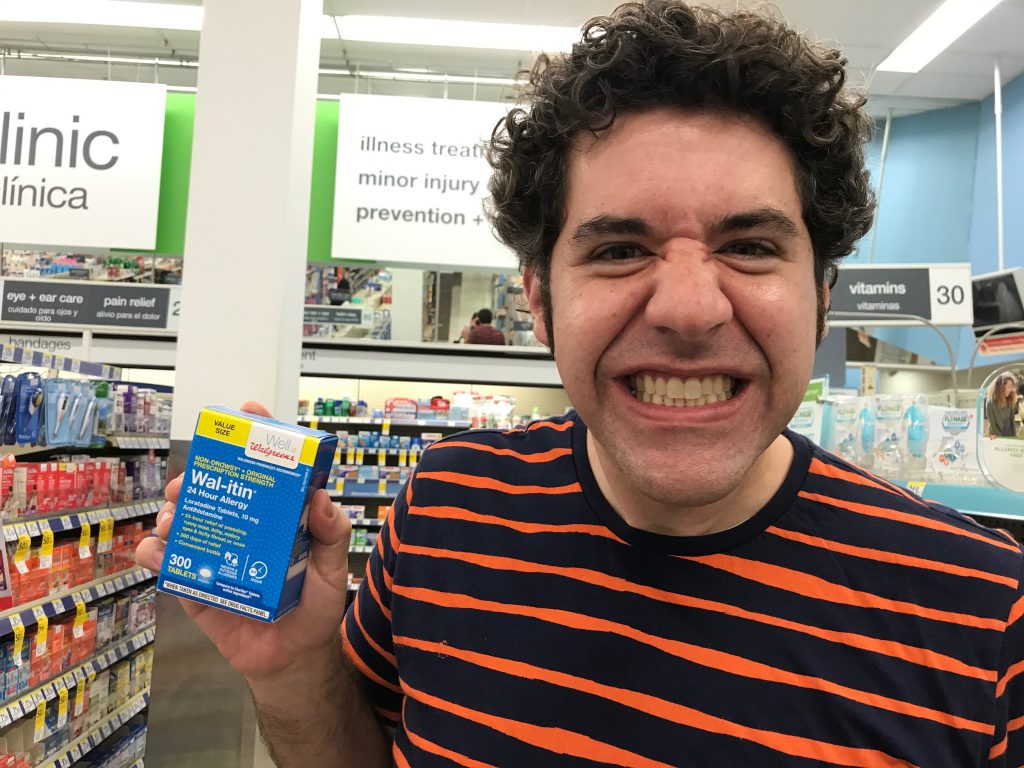 Though the USA still felt like home, we also missed a lot of things about our adopted home in Spain and were eager to get back to traveling. Here goes another year…