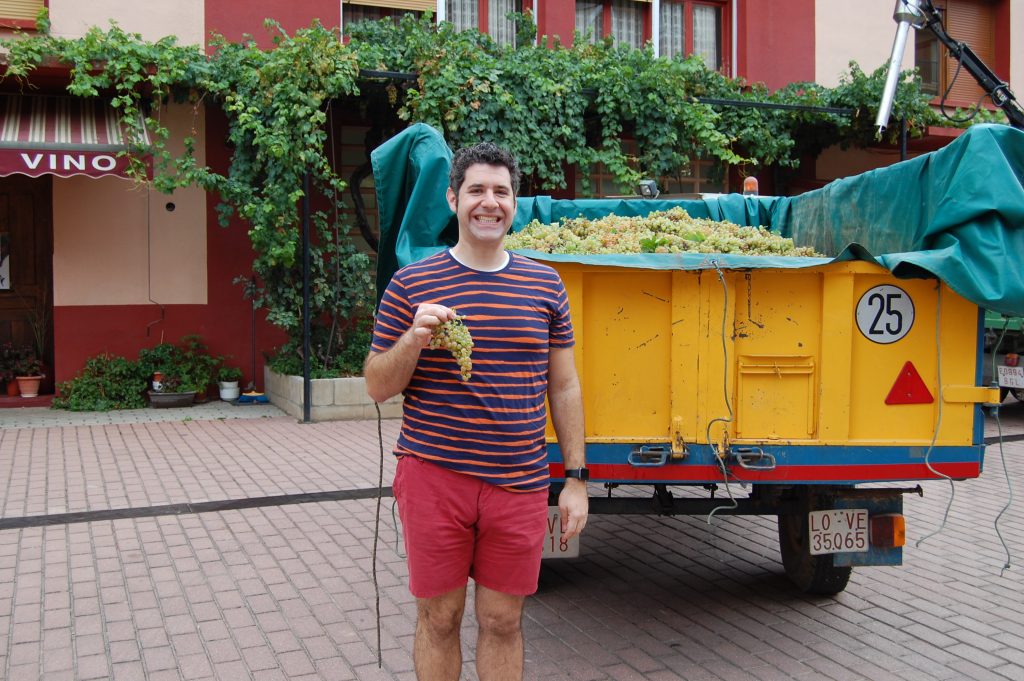 Aah, wine country. Next in line for our "have car, will travel" vacation in early September 2017 was Spain's wine producing region, La Rioja.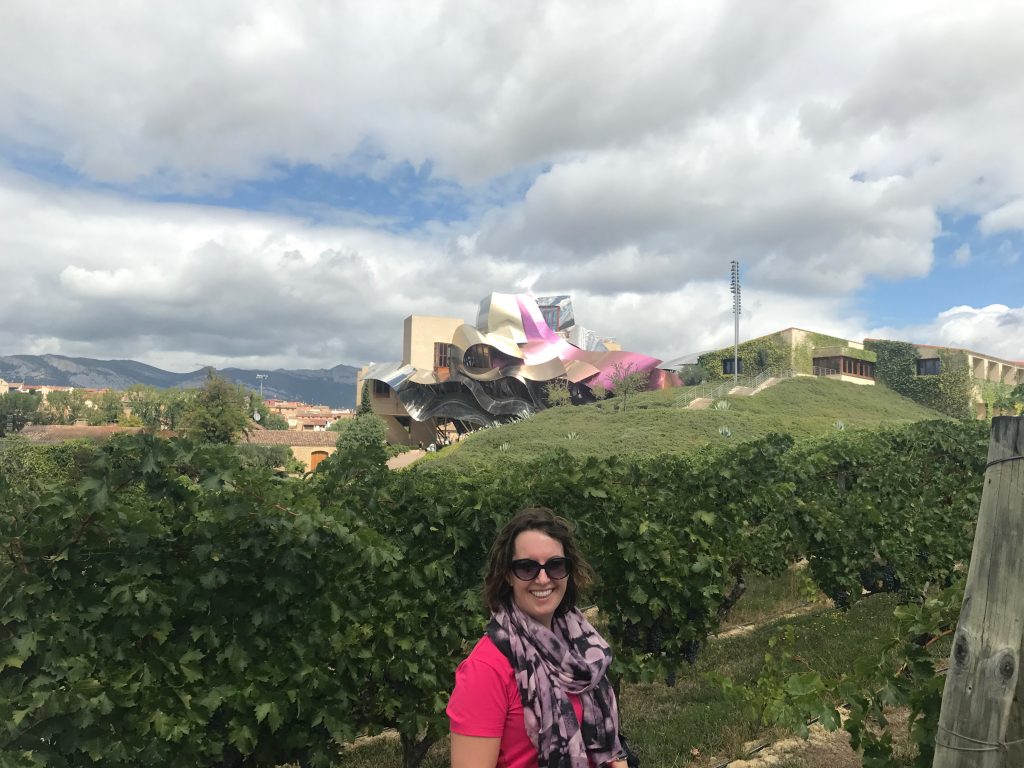 And it just so happens we arrived at harvest time.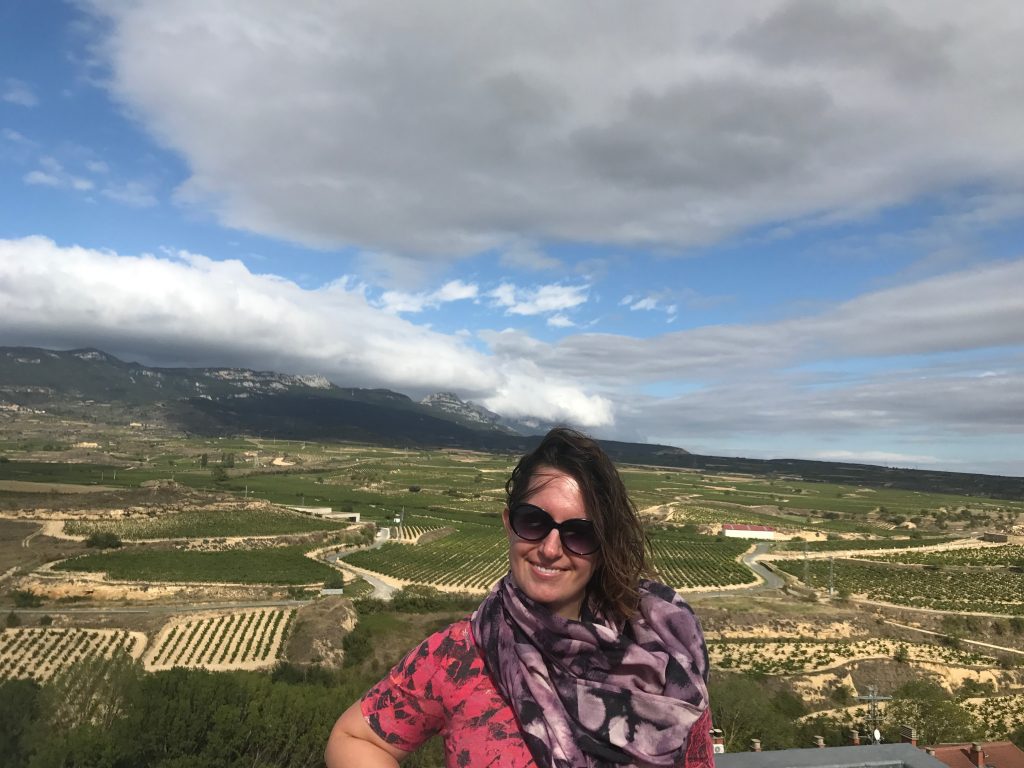 We stayed in the romance suite of a renovated 16th-century monastery in the town of Casalarreina.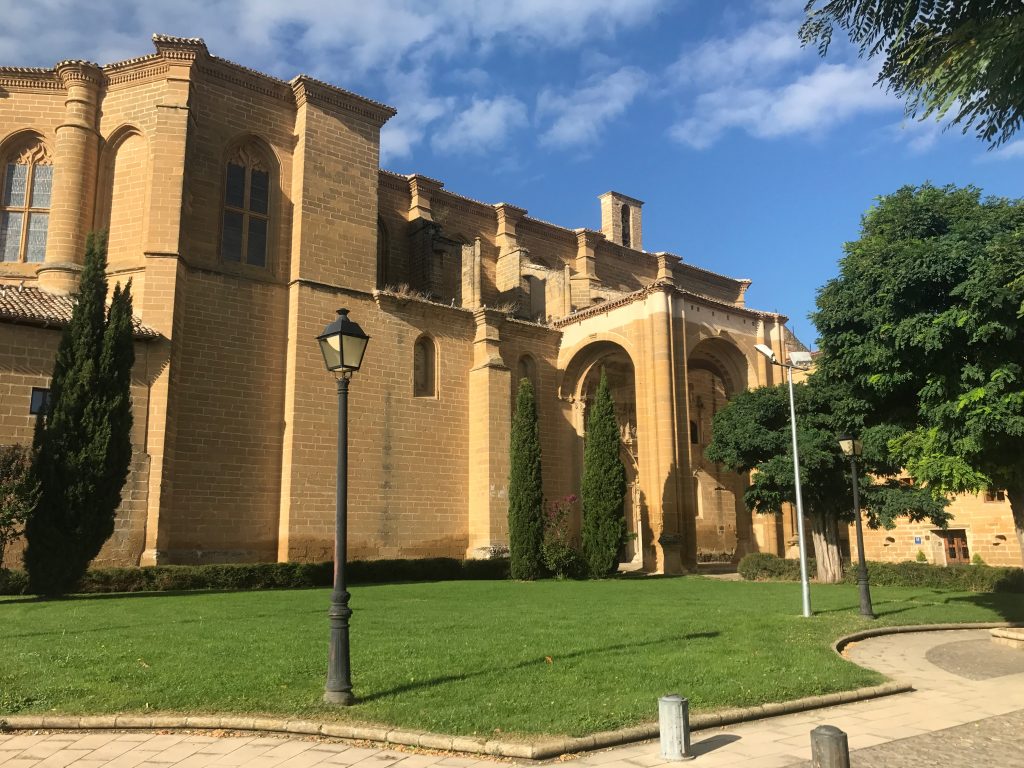 Everyone in Spain had gone back to work or to school after their August vacations, meaning we had the place pretty much to ourselves; and it was a rather affordable trip to boot.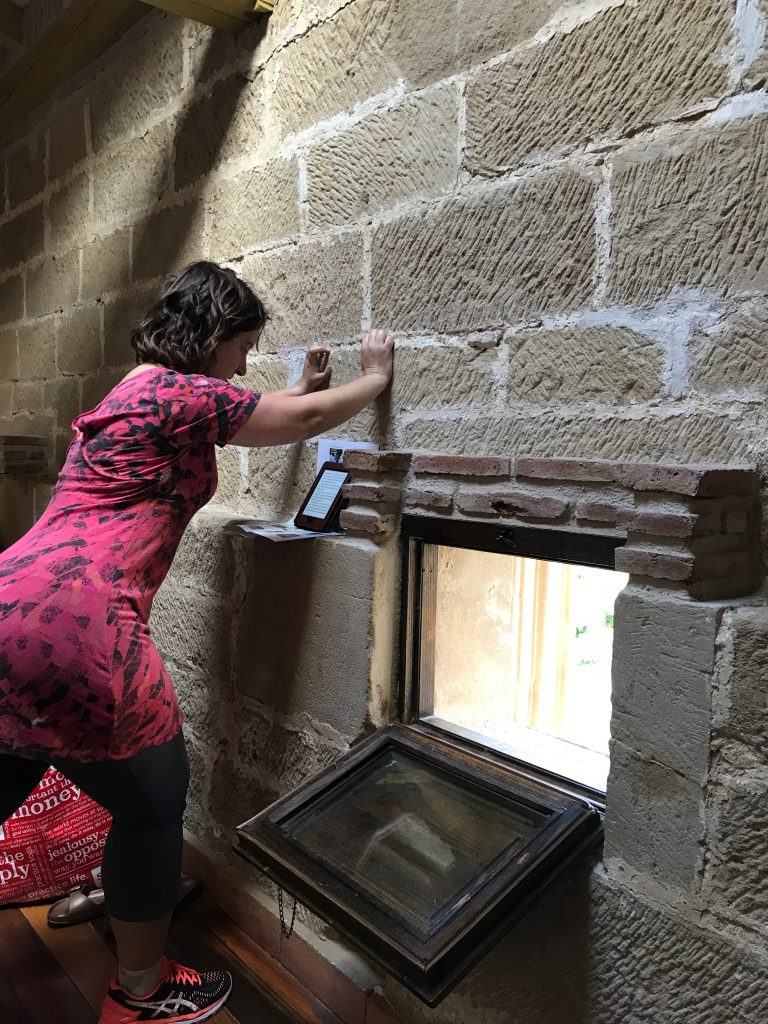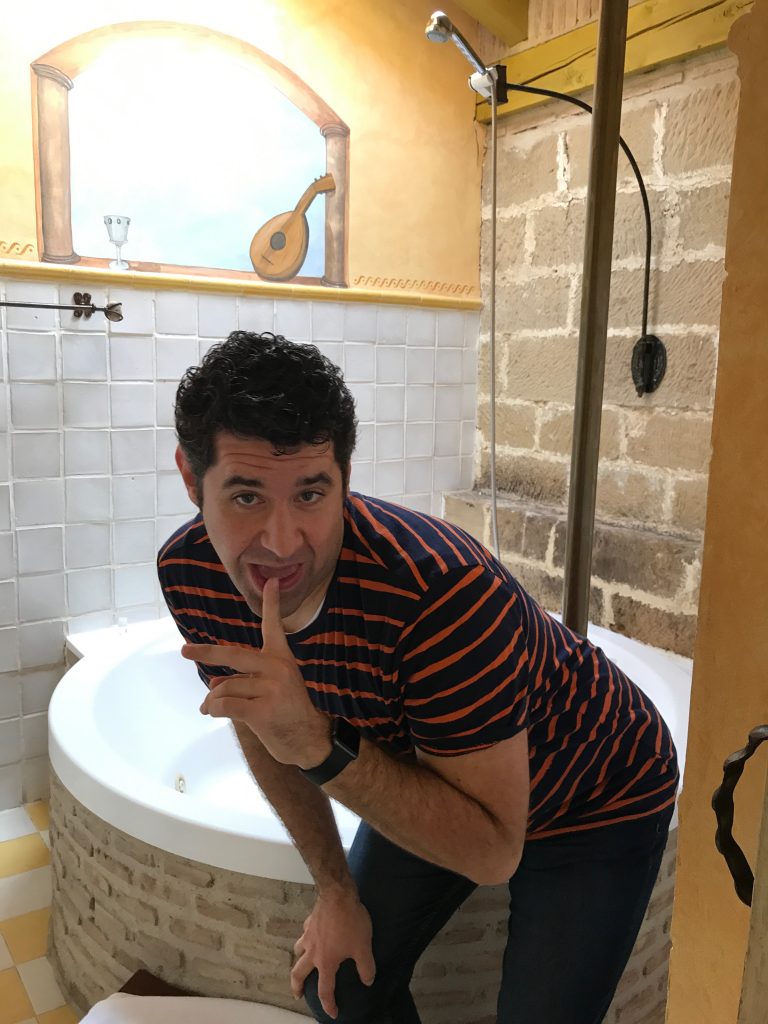 In nearby Haro – capital of the upper Rioja region – we decided we might as well try some local wine.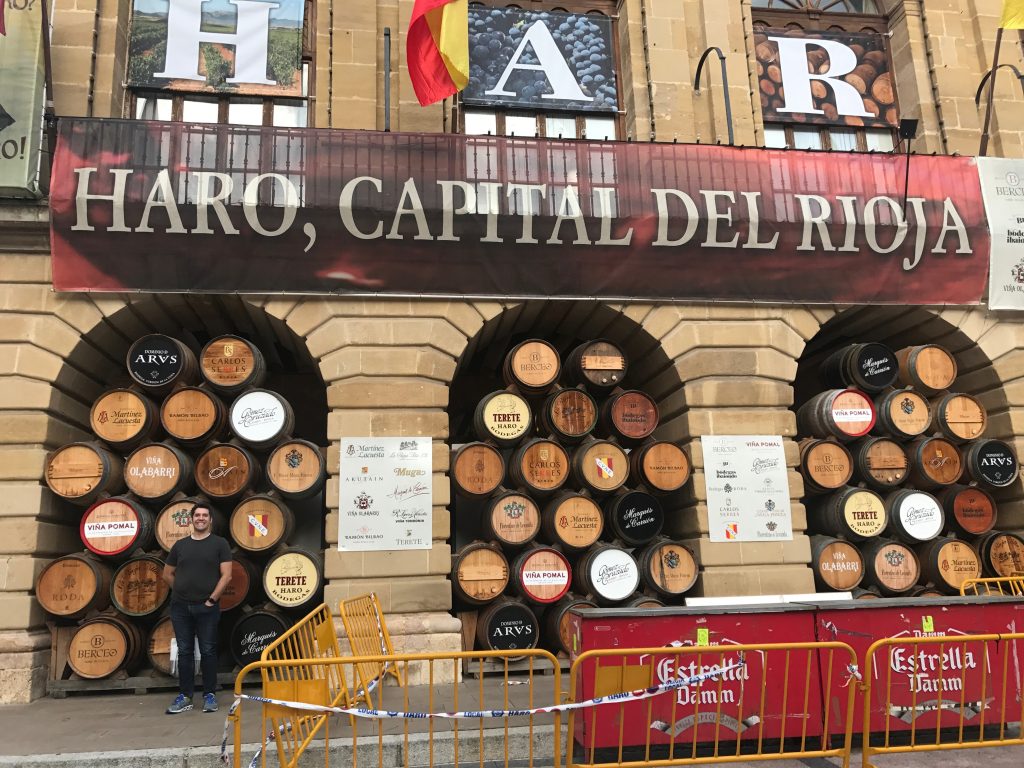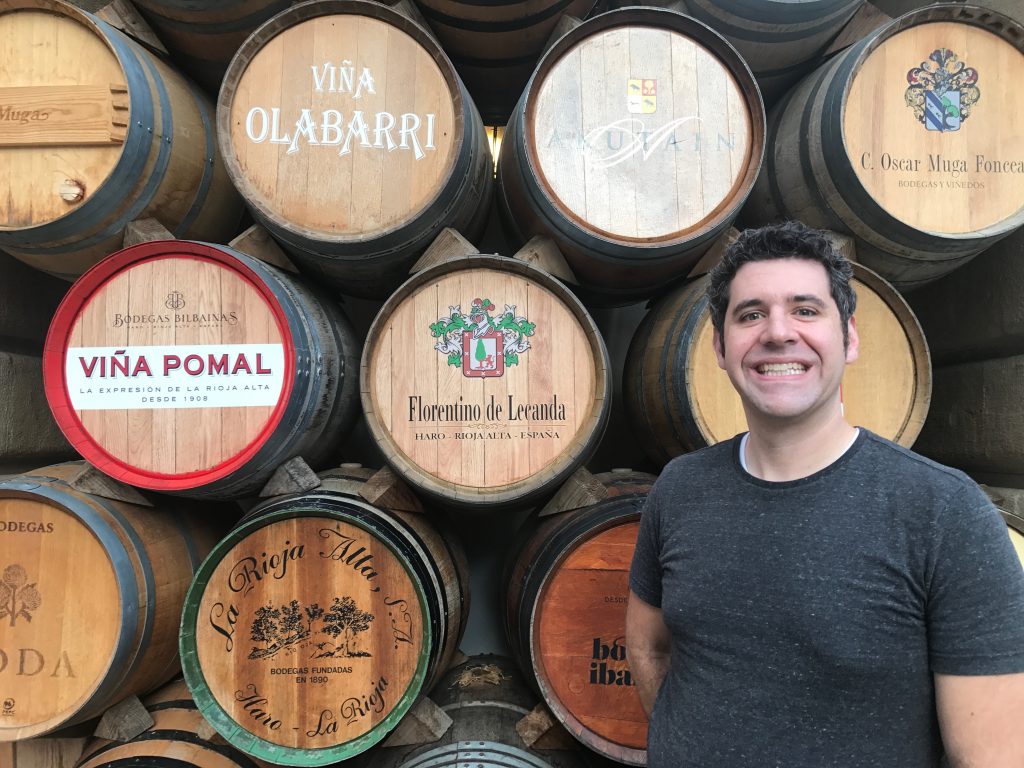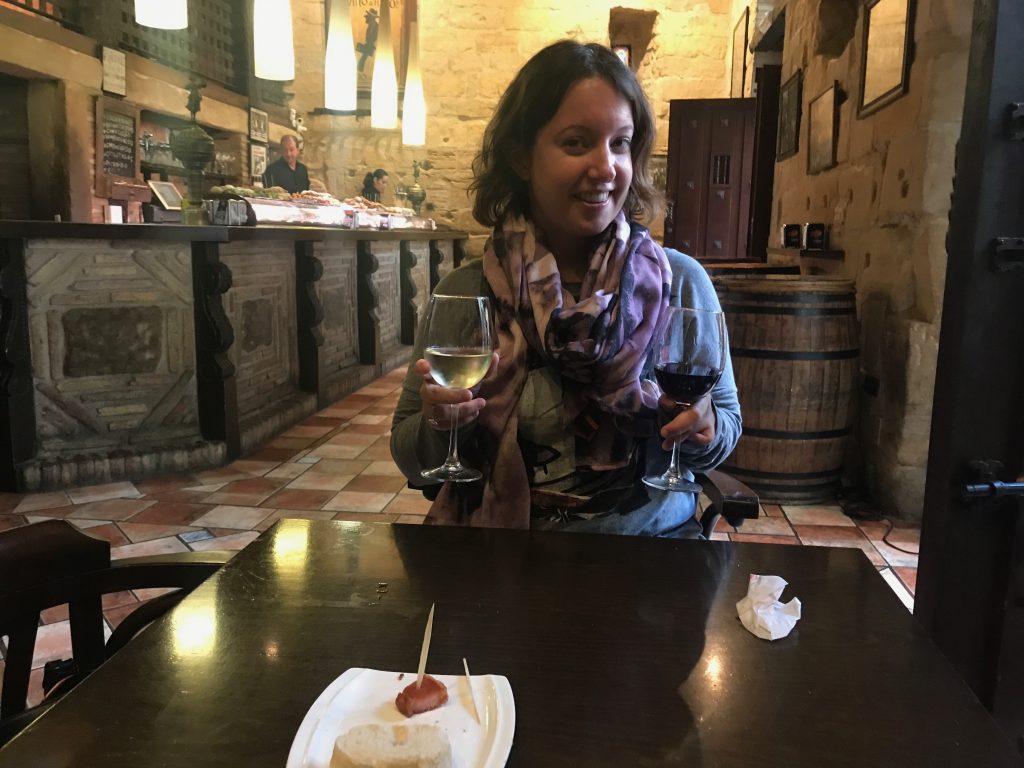 Also in Haro, it was local festival time. Bigheads and giants for the kids!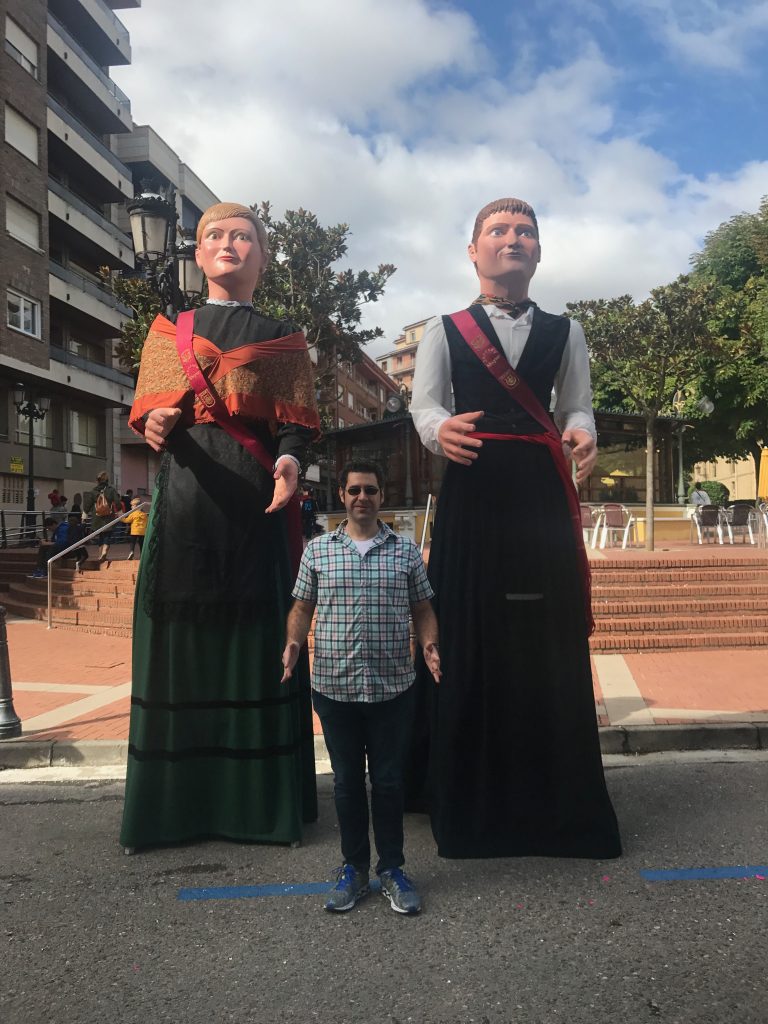 Not surprisingly, the church in Haro maintains a collection of holy wines…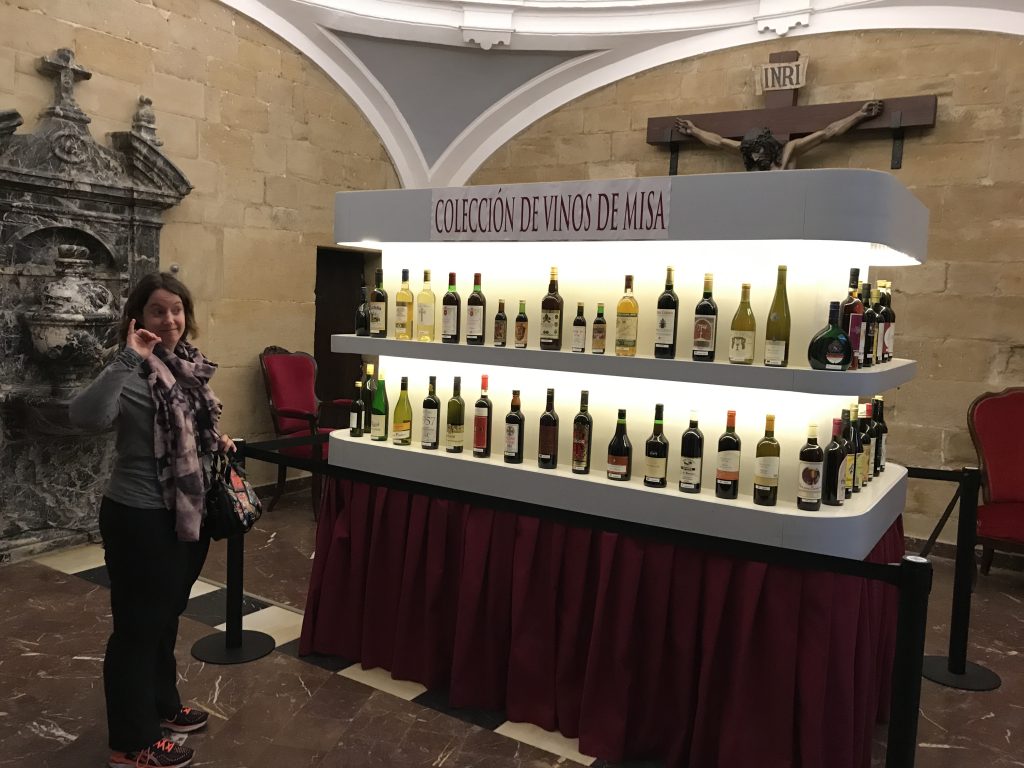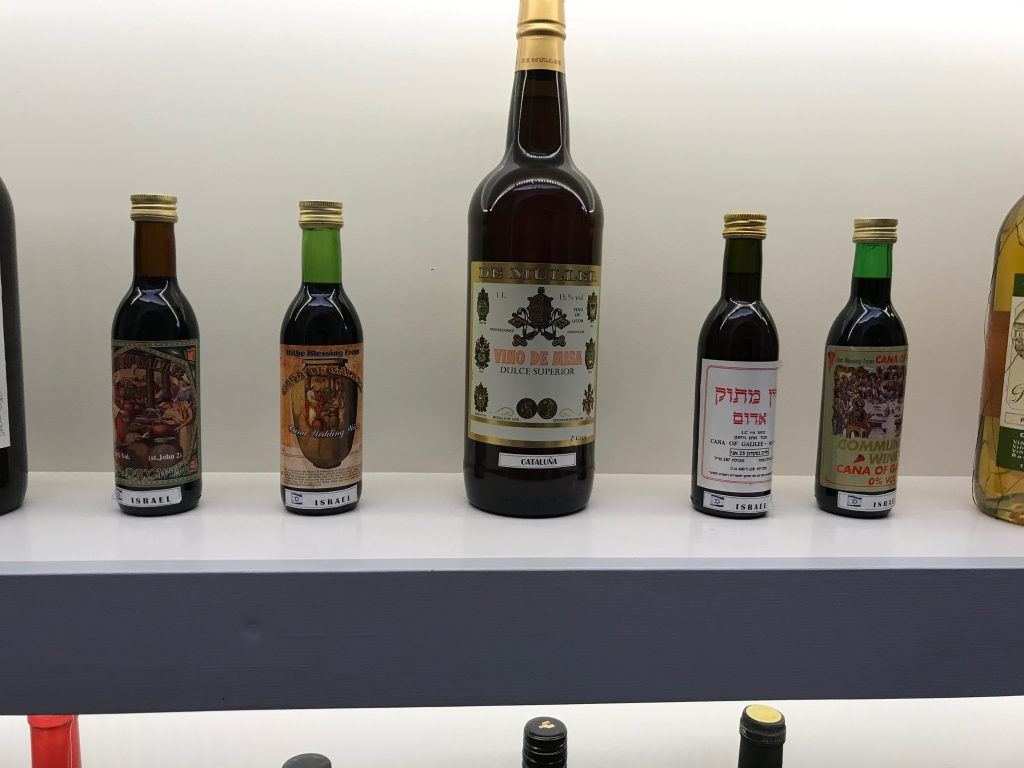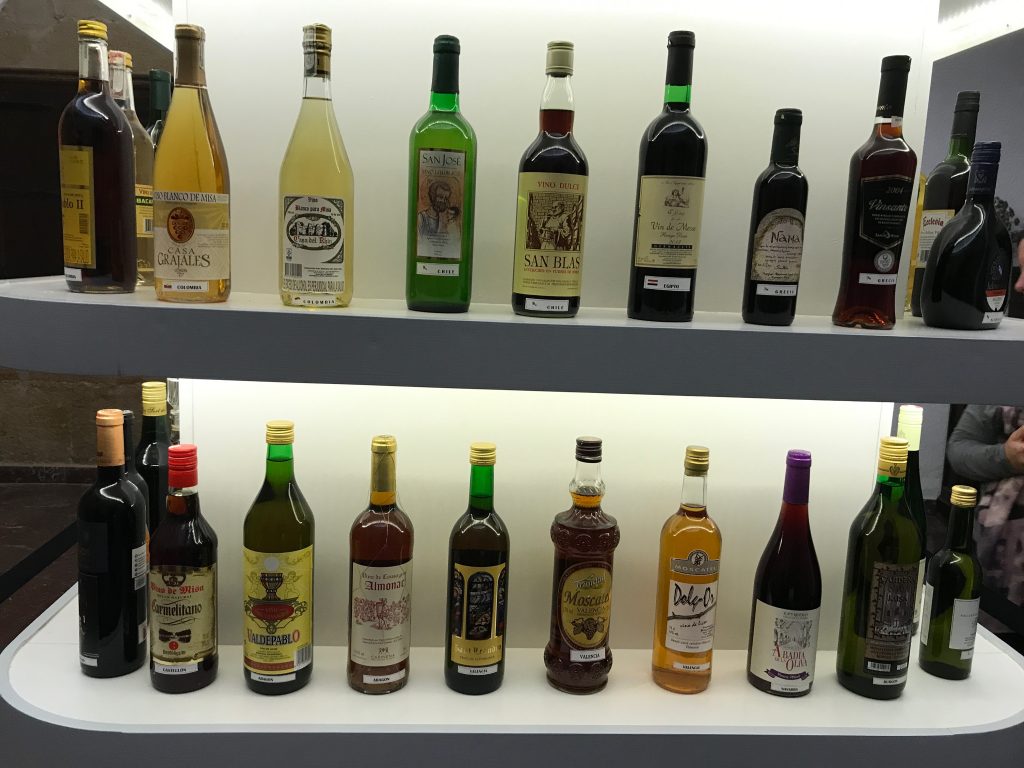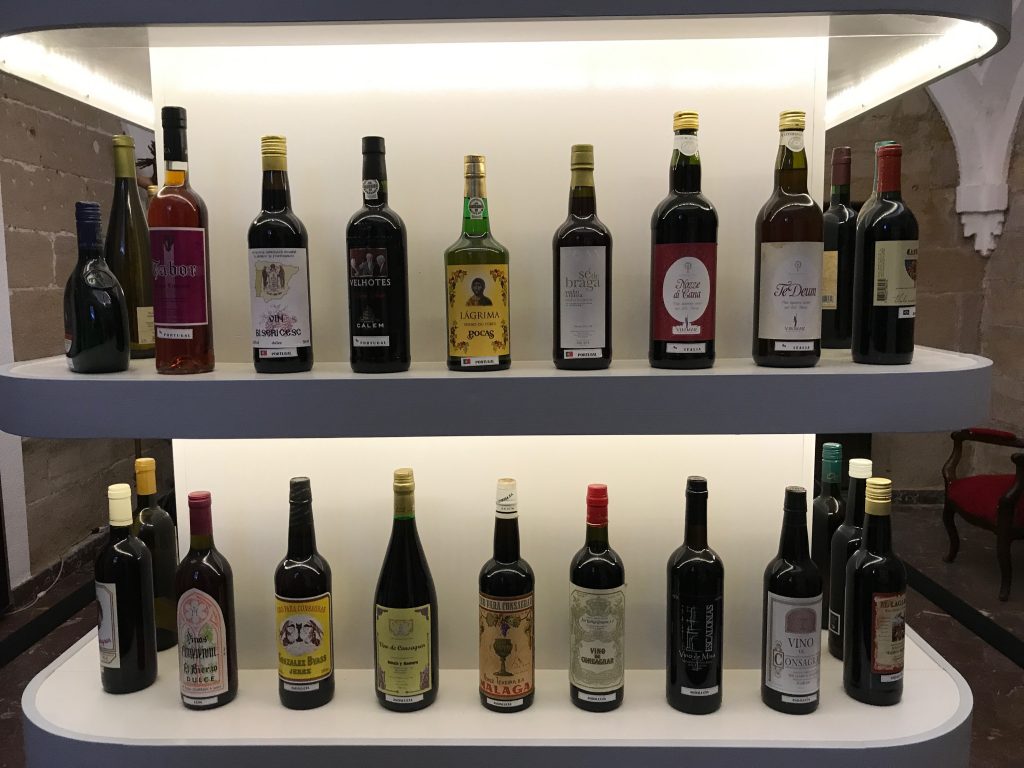 Ok, off to wine country! A lot of our time in La Rioja was spent driving through scenic landscapes from one bodega to another to sample the local product.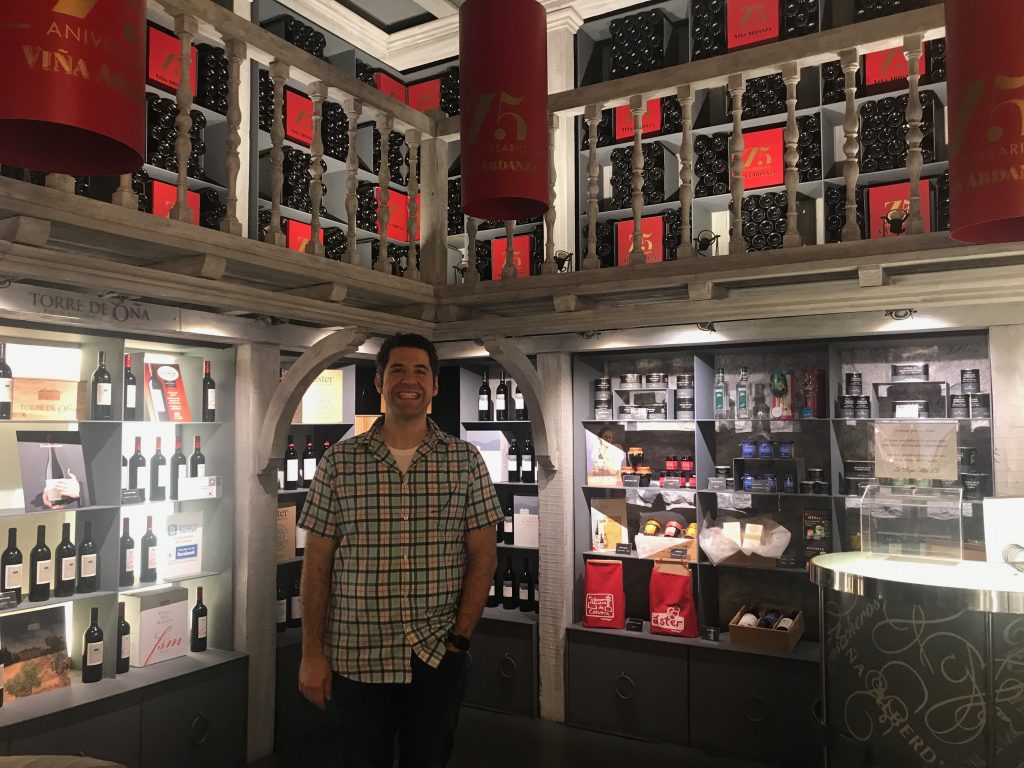 Doer's three weeks spent in wine class at culinary school really paid off.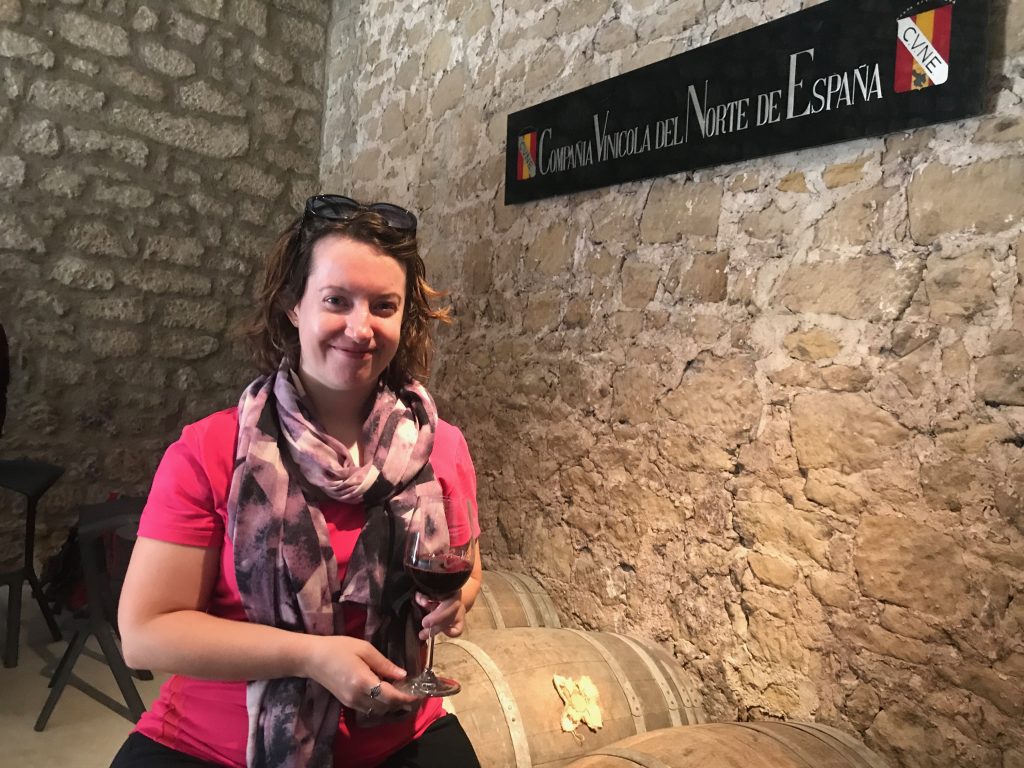 Many famous Spanish wine producers are headquartered here, like Marqués de Riscal.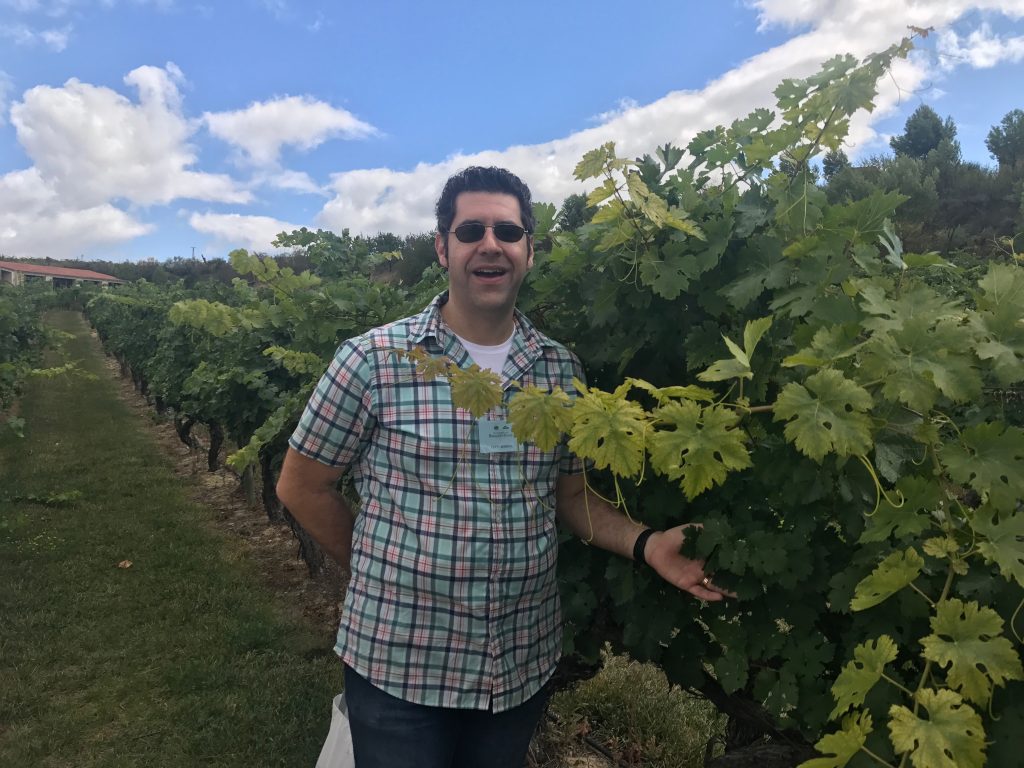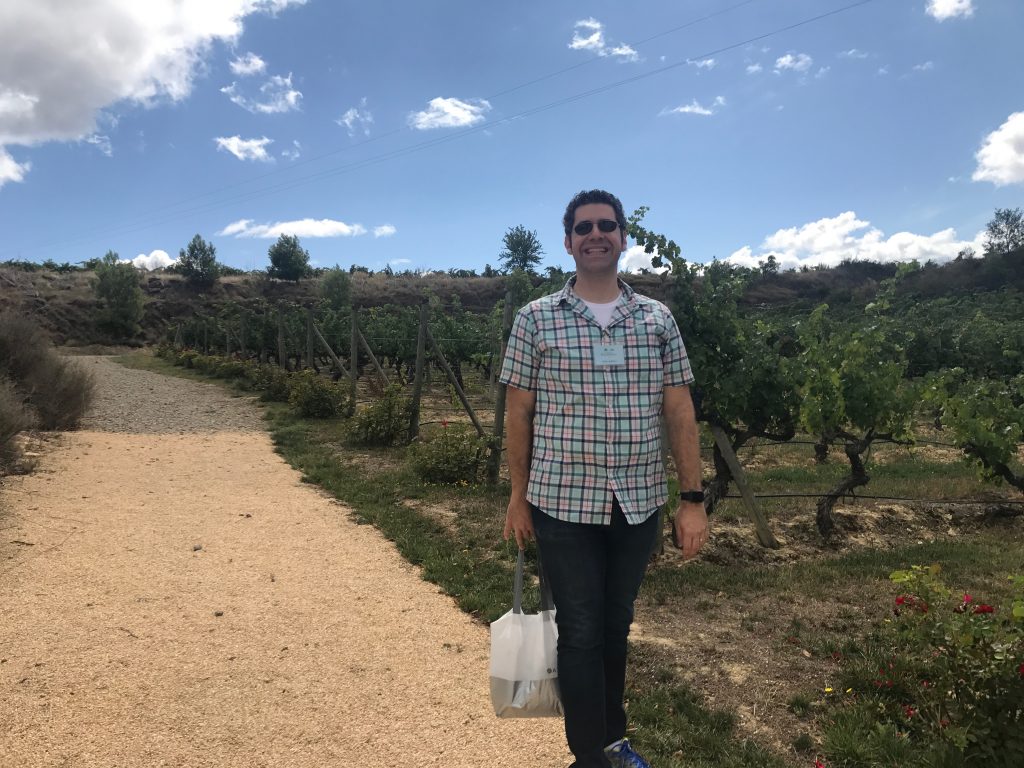 The centerpiece of the vineyard is a hotel and restaurant designed by Frank Gehry (note the resemblance to the Guggenheim museum we just left behind).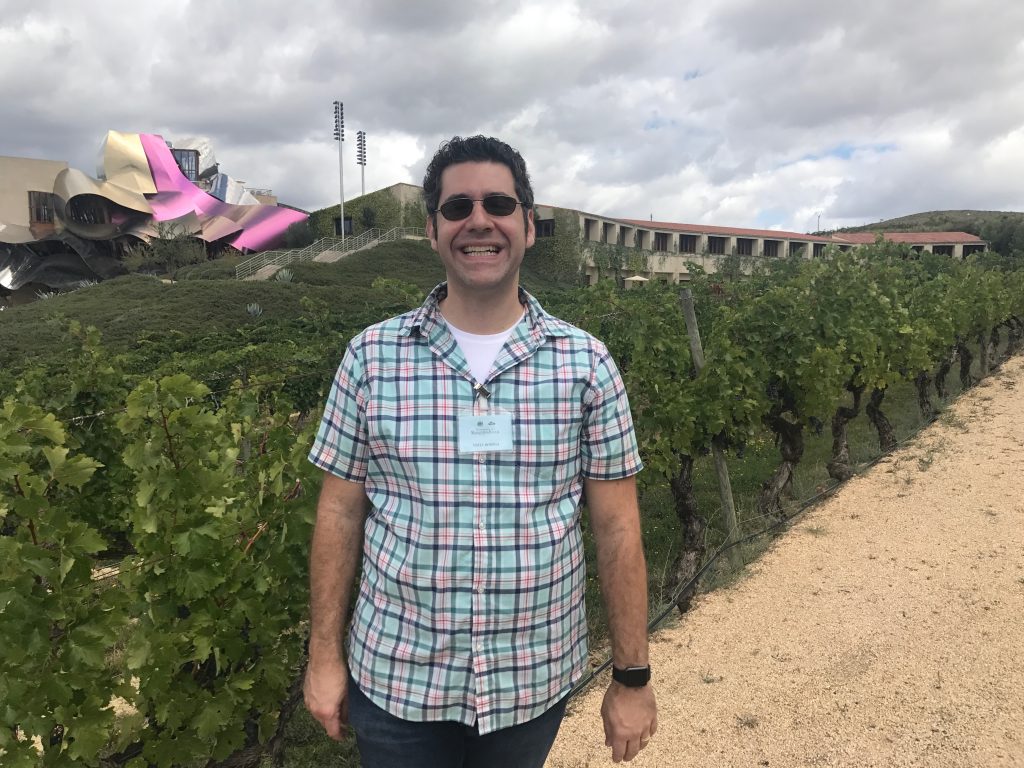 Unfortunately, unless you pay the big bucks to stay or eat there, the winery tour (which also is not free) is as close as you can get to the big house.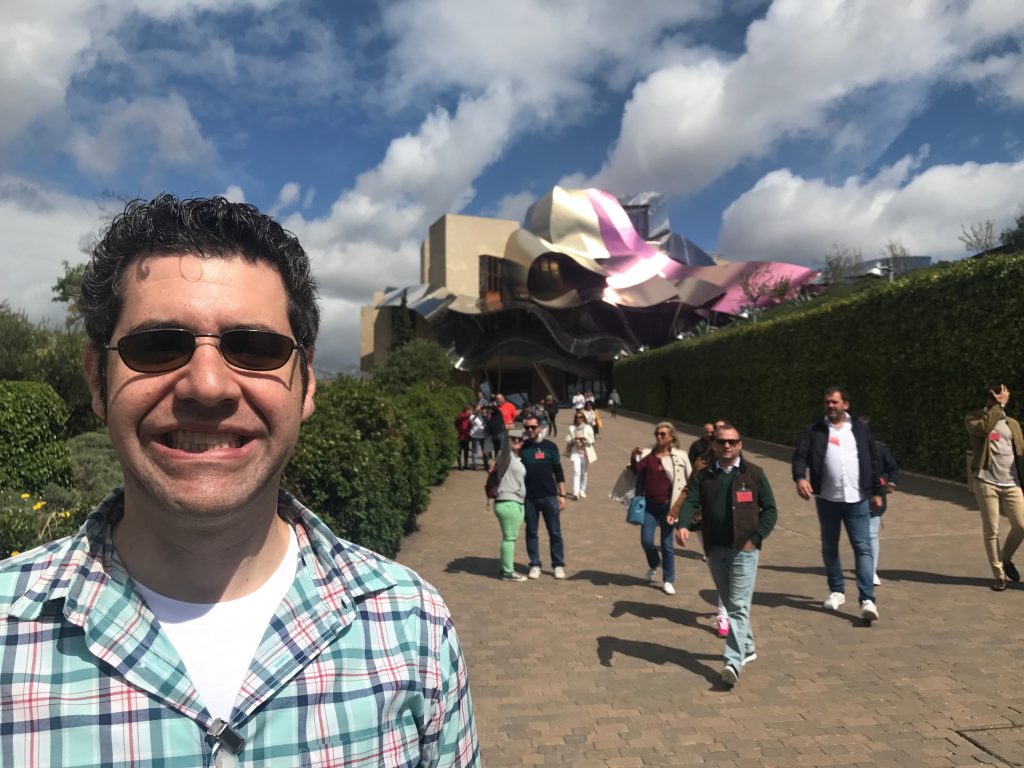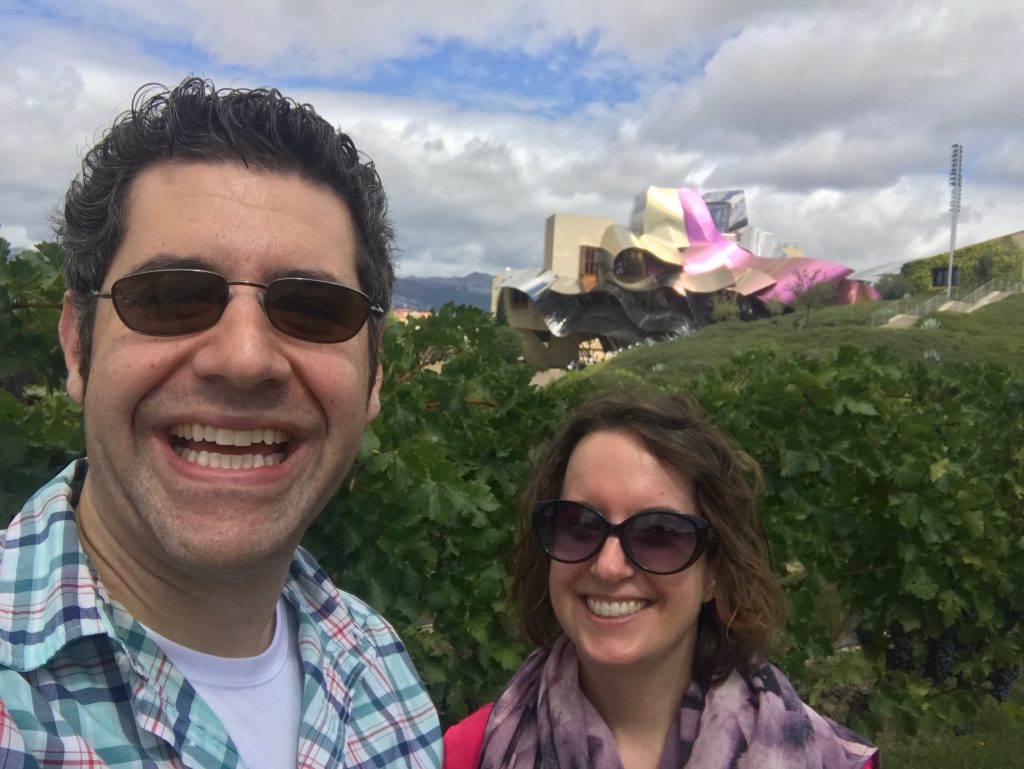 Obviously, that didn't stop us from taking lots of pictures!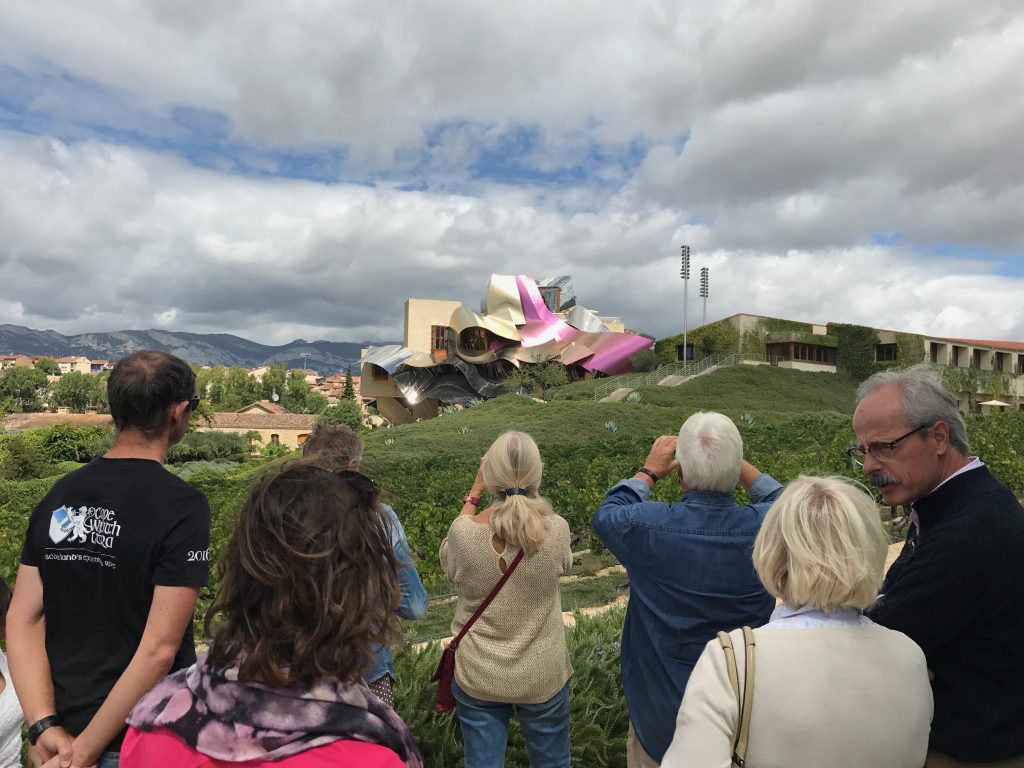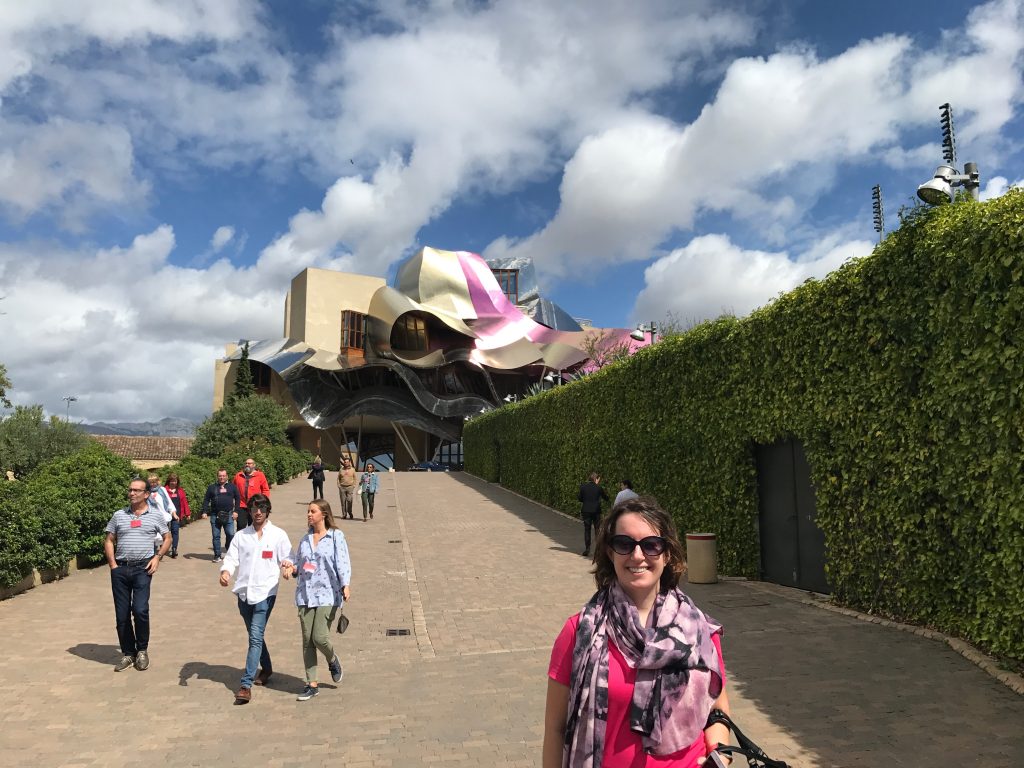 As this was the one winery we actually toured, rather than just a tasting visit, we gave it our utmost attention.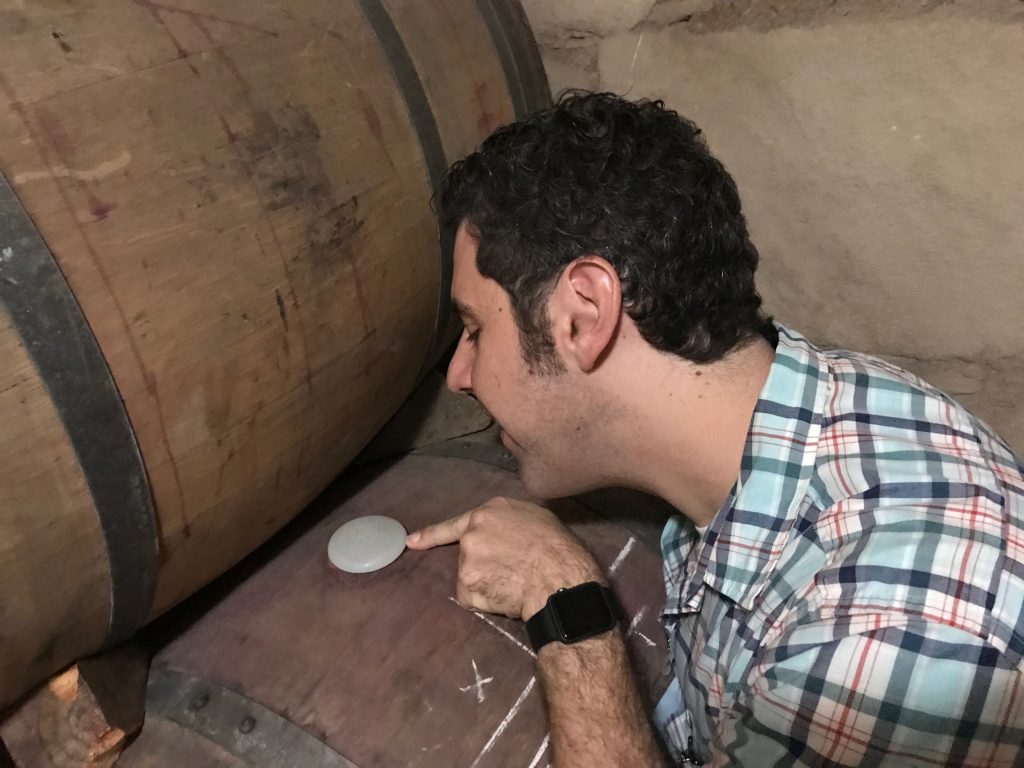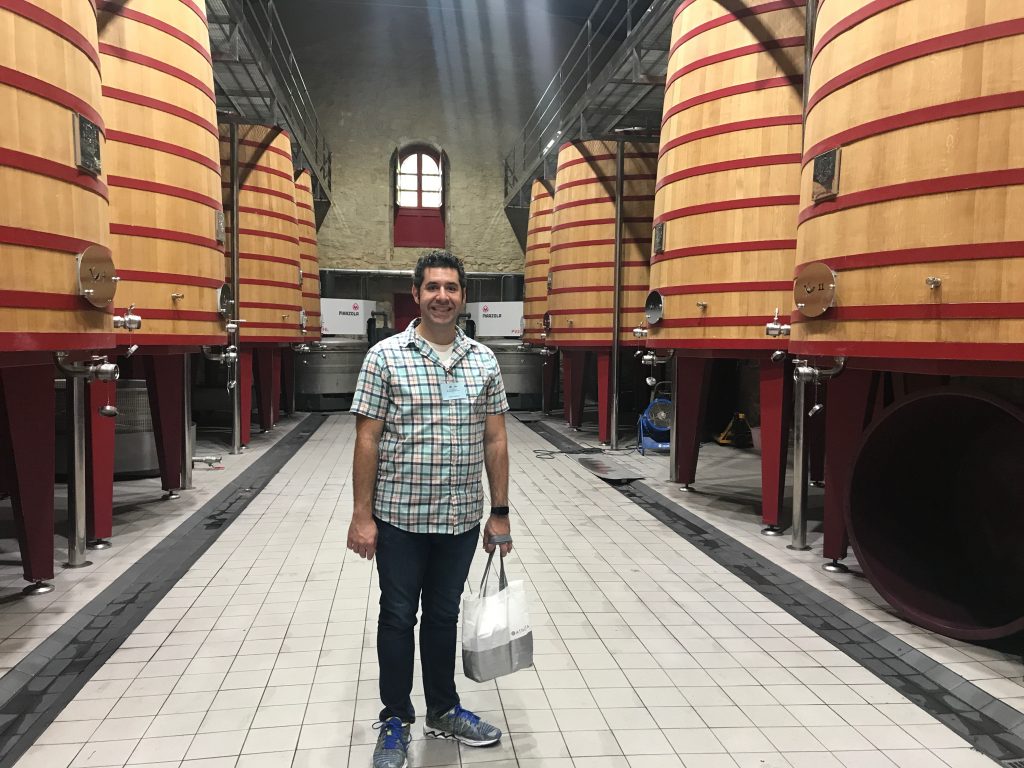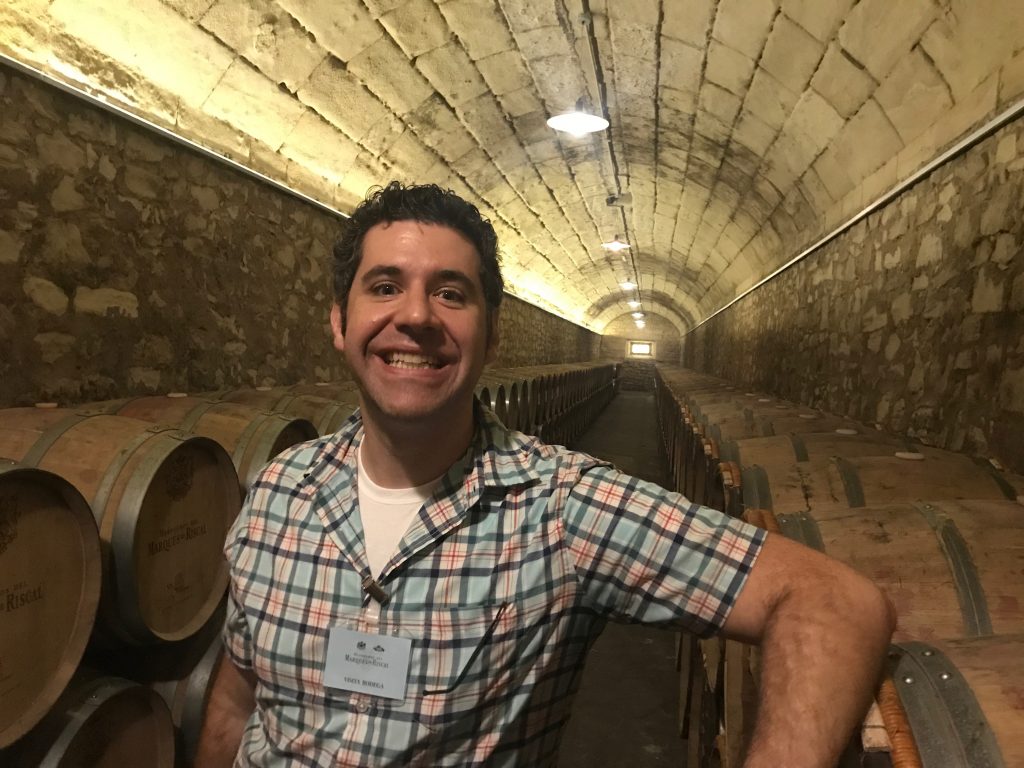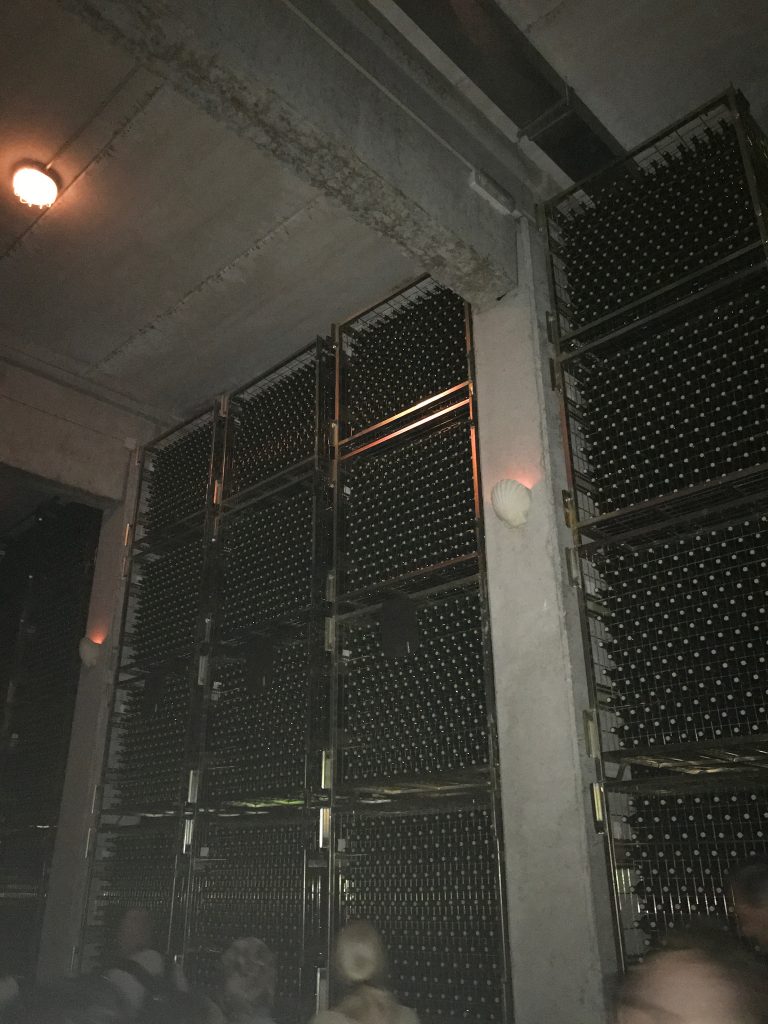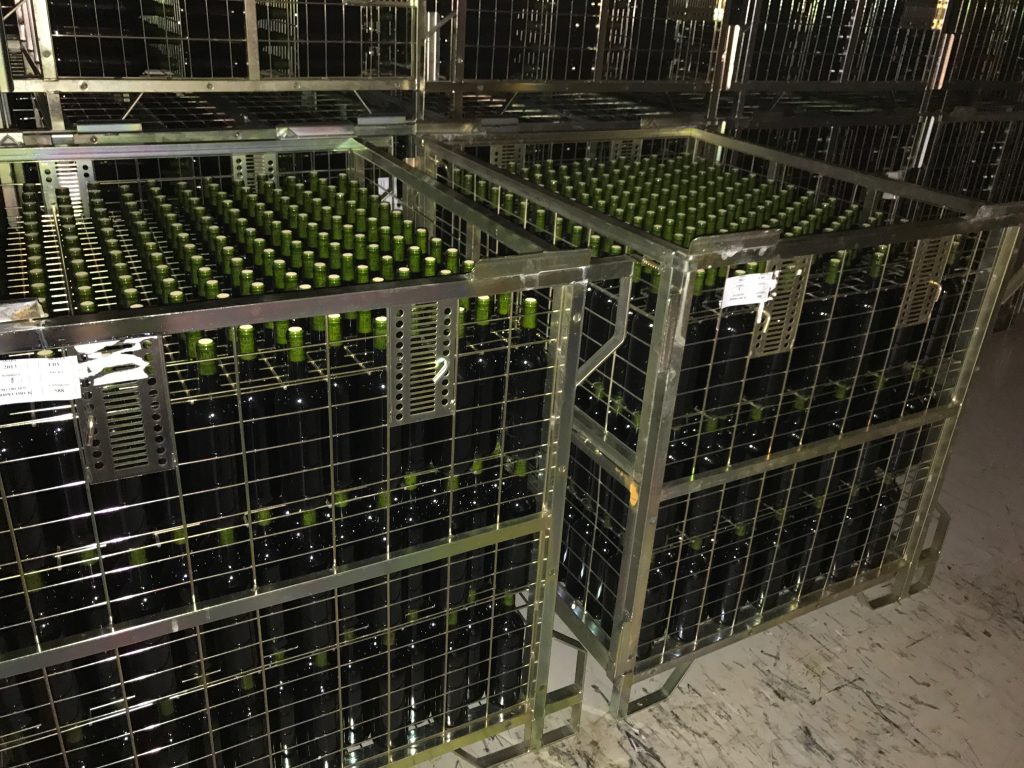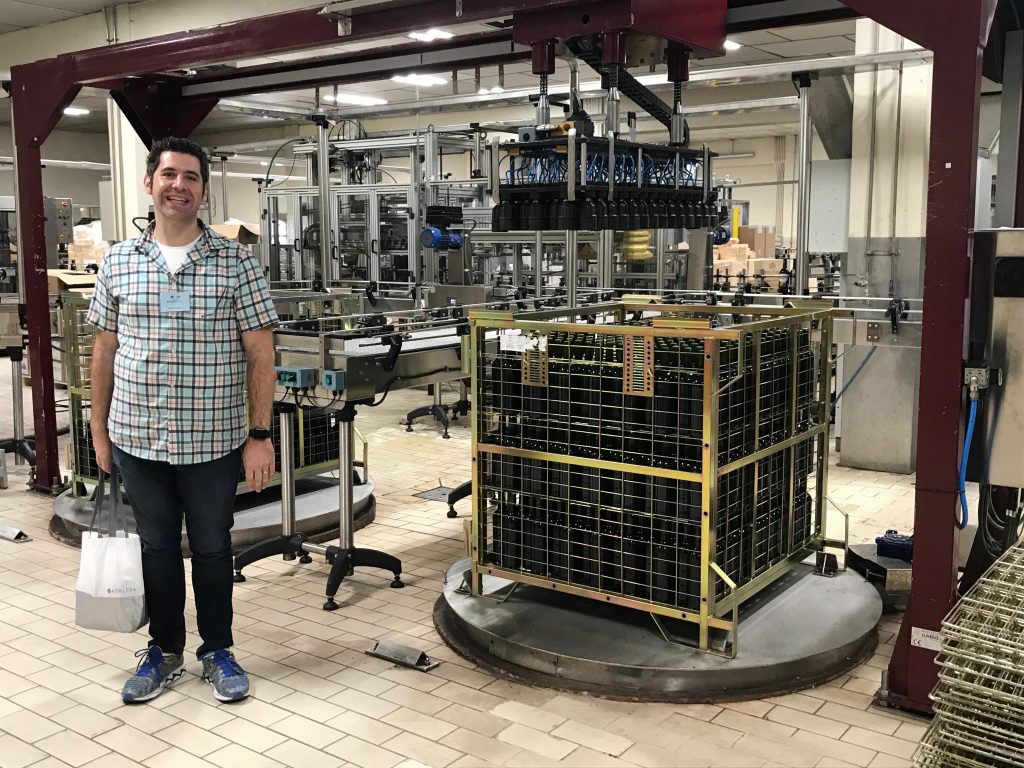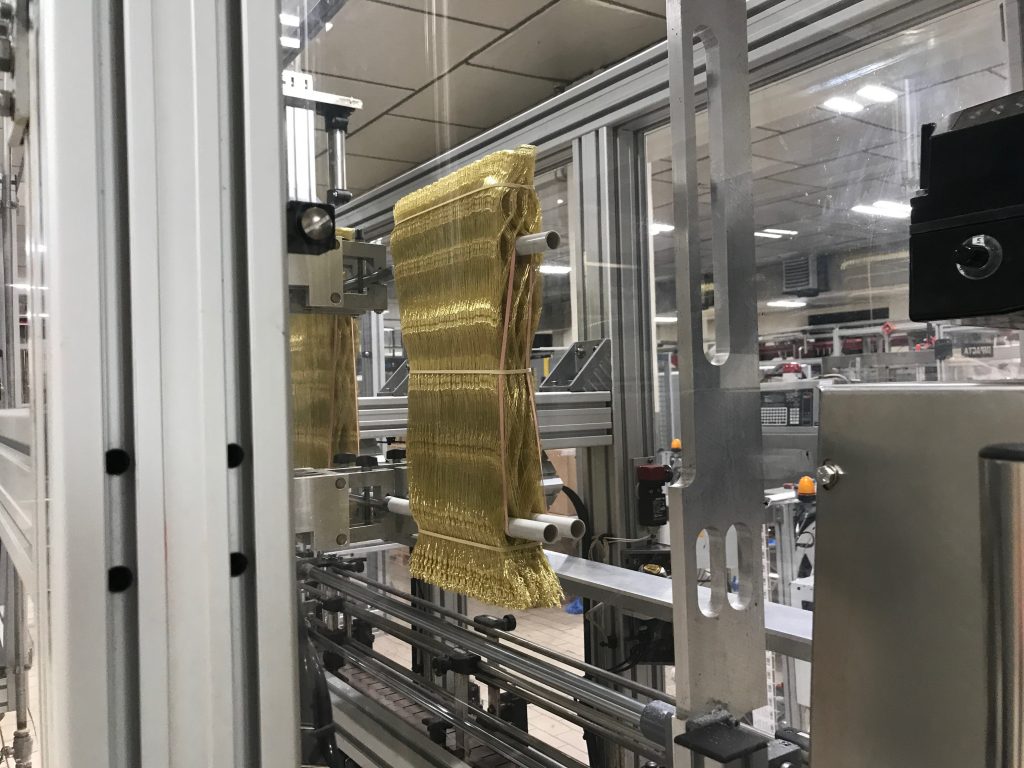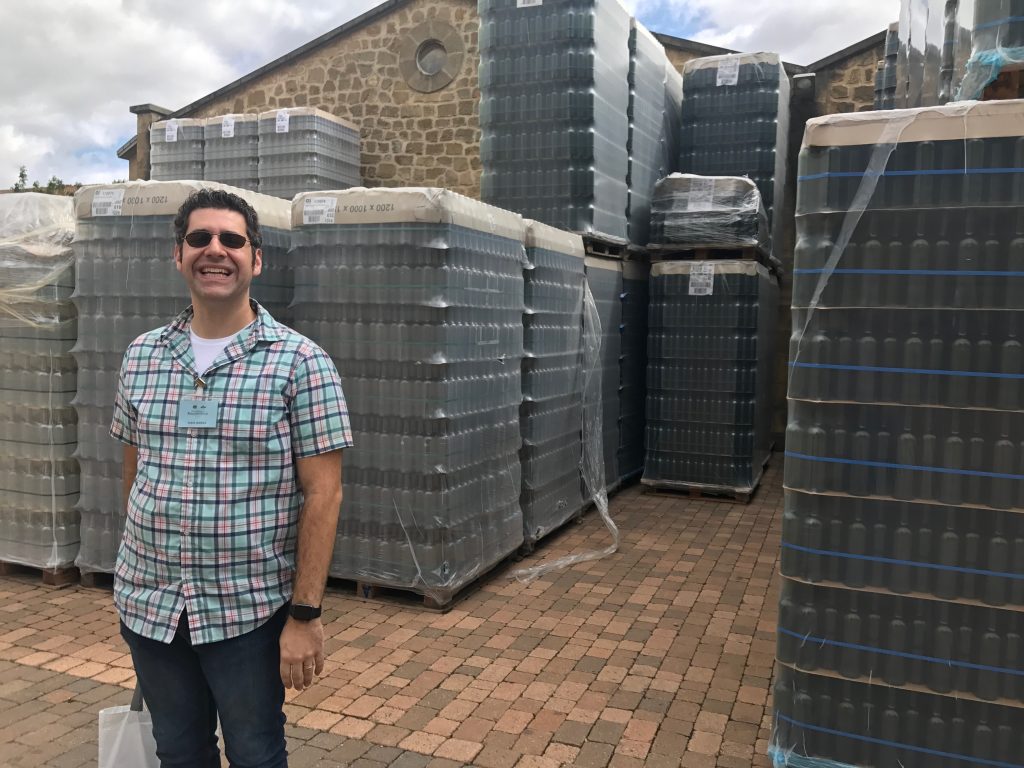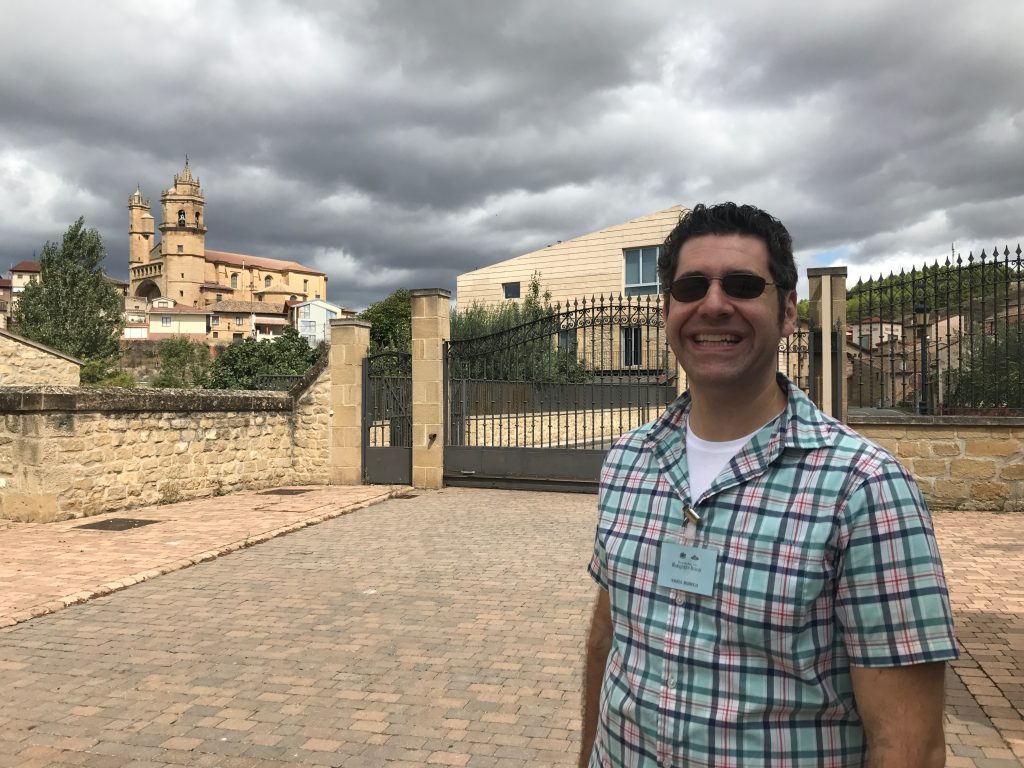 Surprise, surprise – the tour ended with another wine tasting!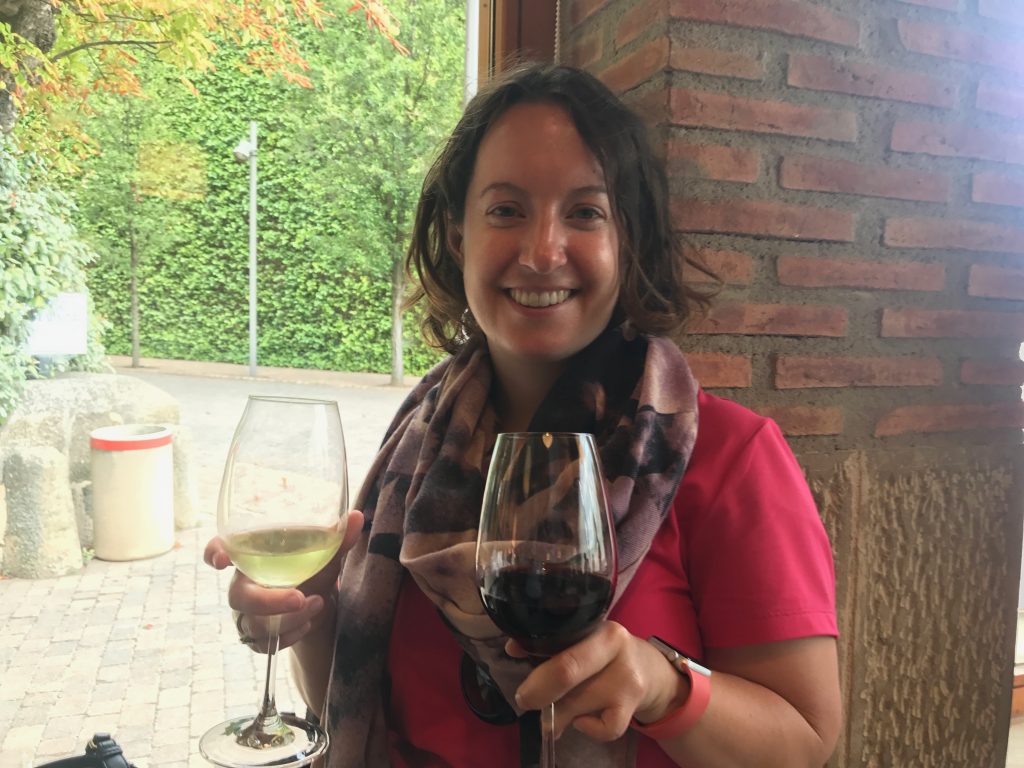 In order to see the agricultural side, we went to the town of Cenicero, just outside the Marqués de Cáceres winery, where the processors in the local farmers cooperative invited us in to observe. They even handed us a bunch of grapes to enjoy.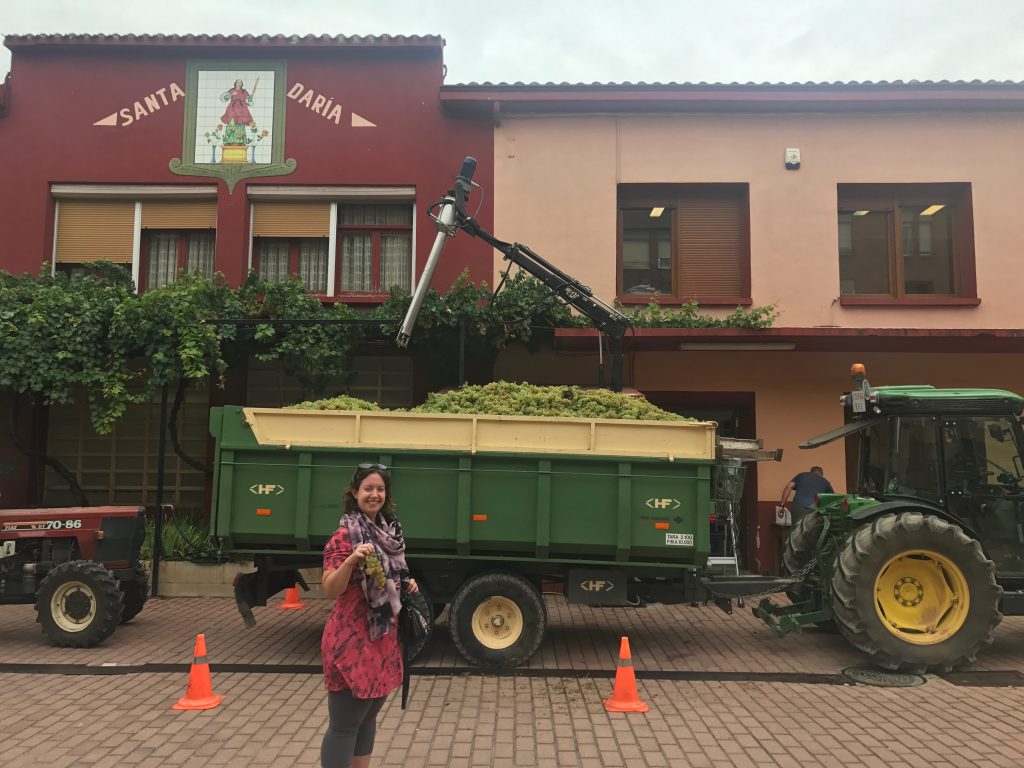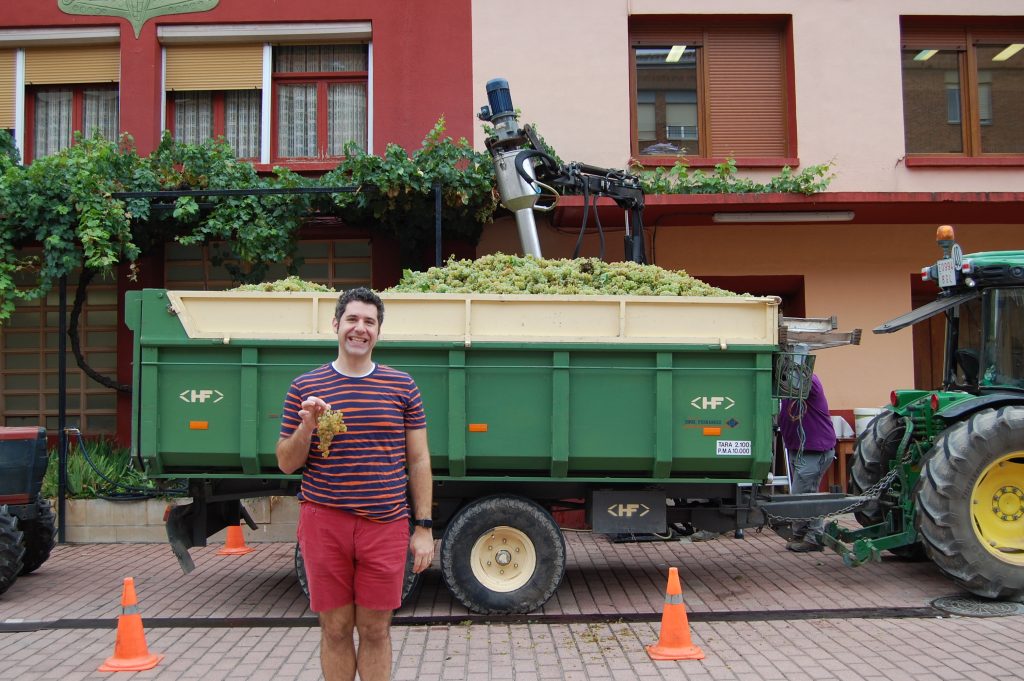 As Nebraskans, we were struck by the whole experience, only instead of corn, the farm equipment in question was harvesting sweet, sweet grapes.
Of course, as soon as we finished exploring the co-op and the town, we headed over to the famous winery for – you guessed it! – another tasting.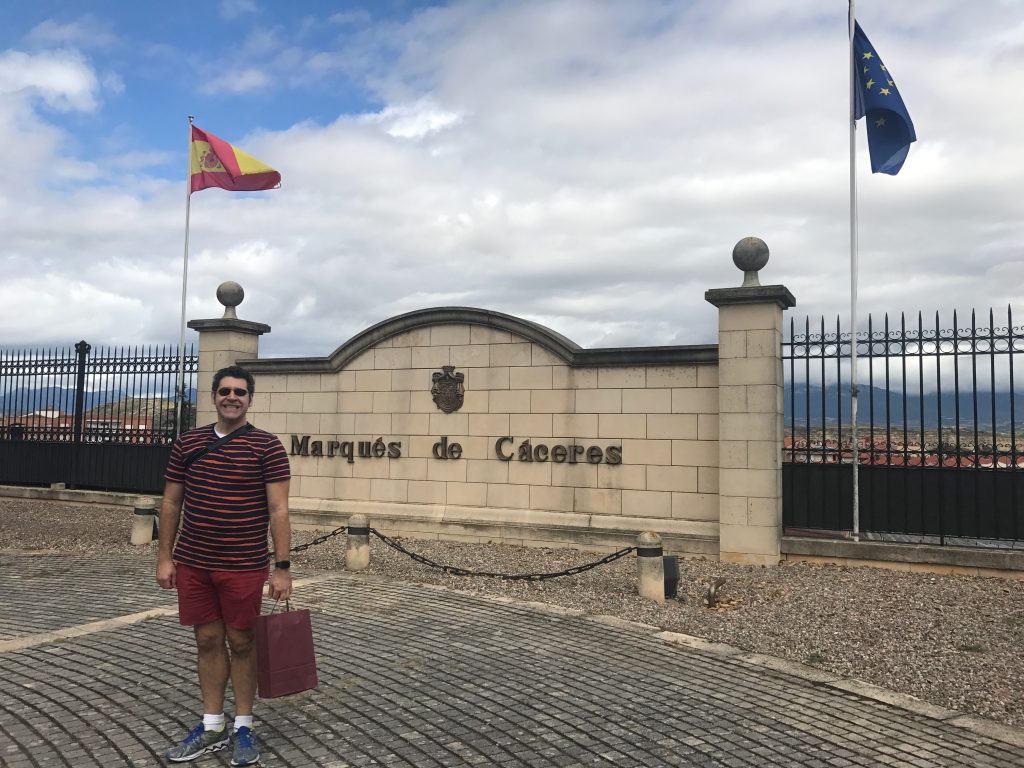 There was a lot of stopping for photo opportunities as we drove from one town to another.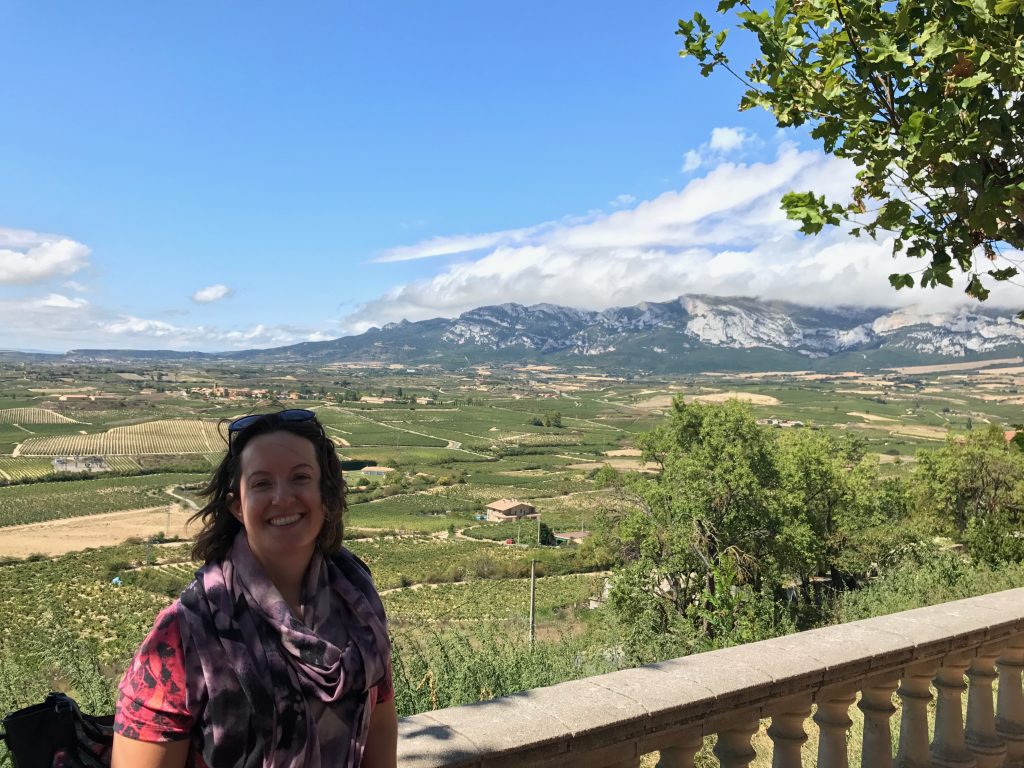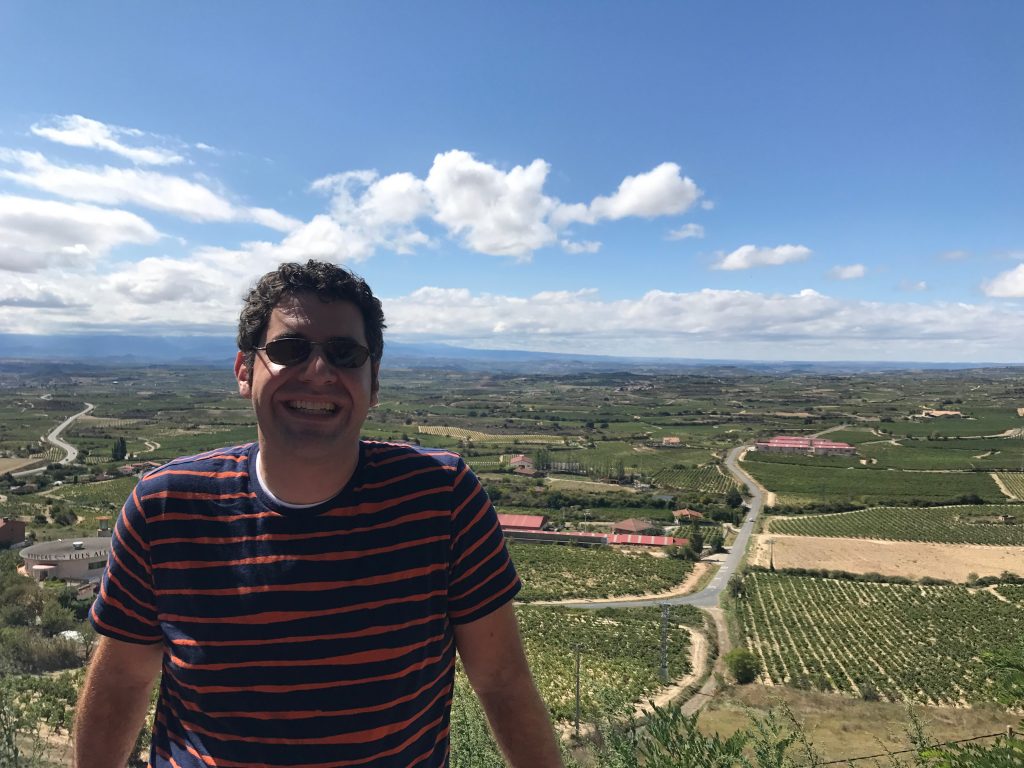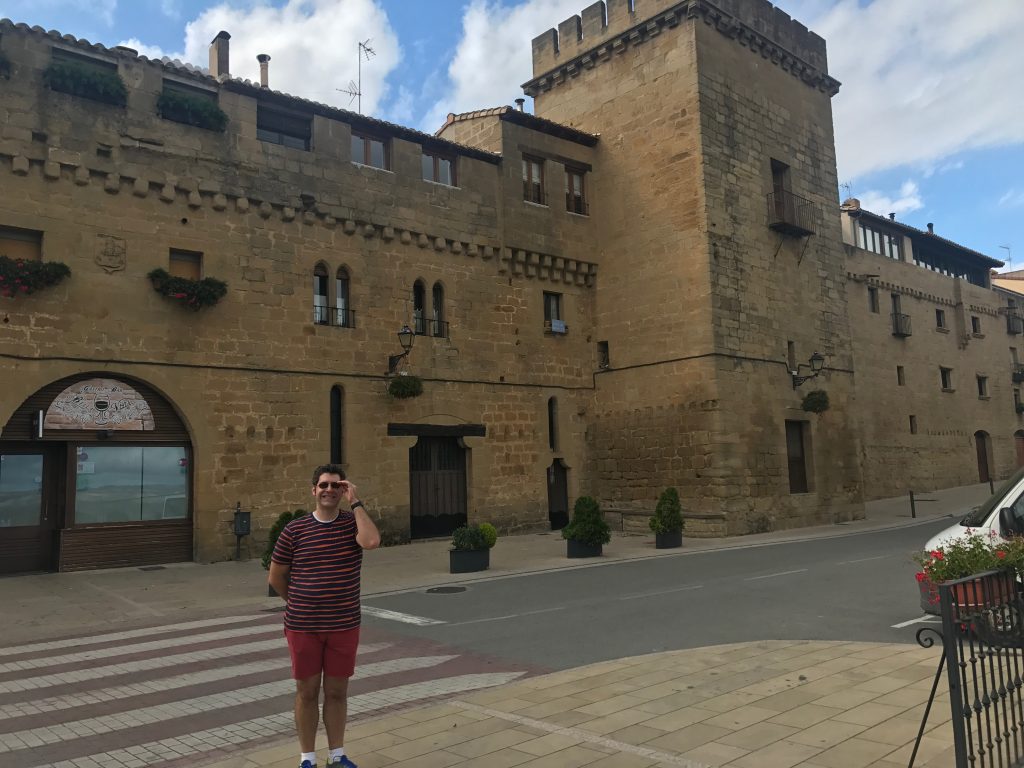 We stopped in San Vicente de la Sonsierra for views of the picturesque bridge, and so Doer could climb up to an old castle.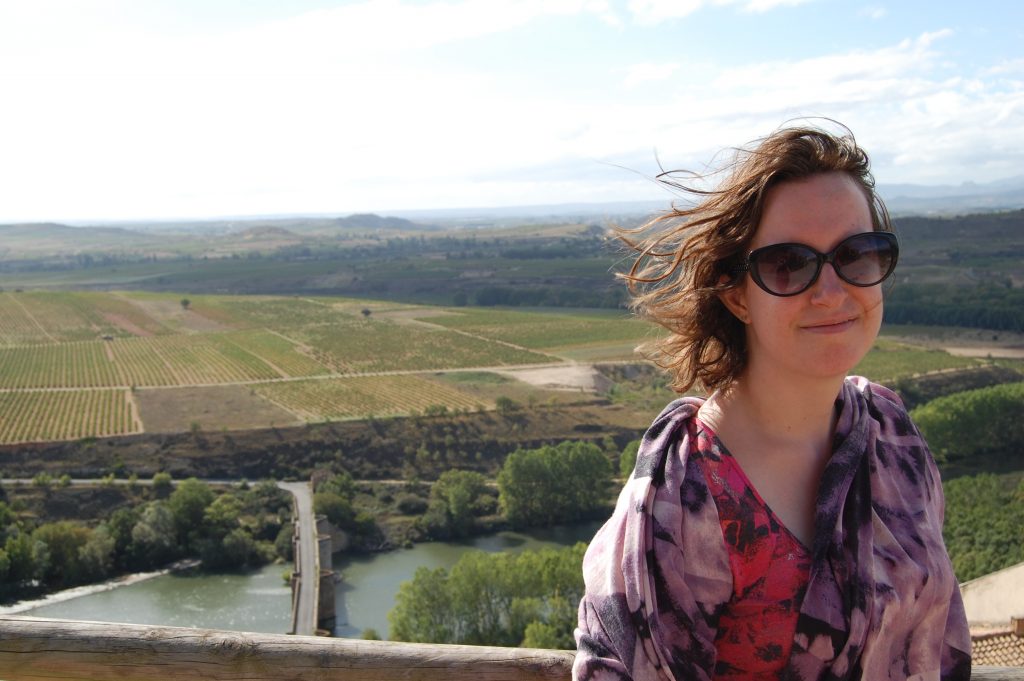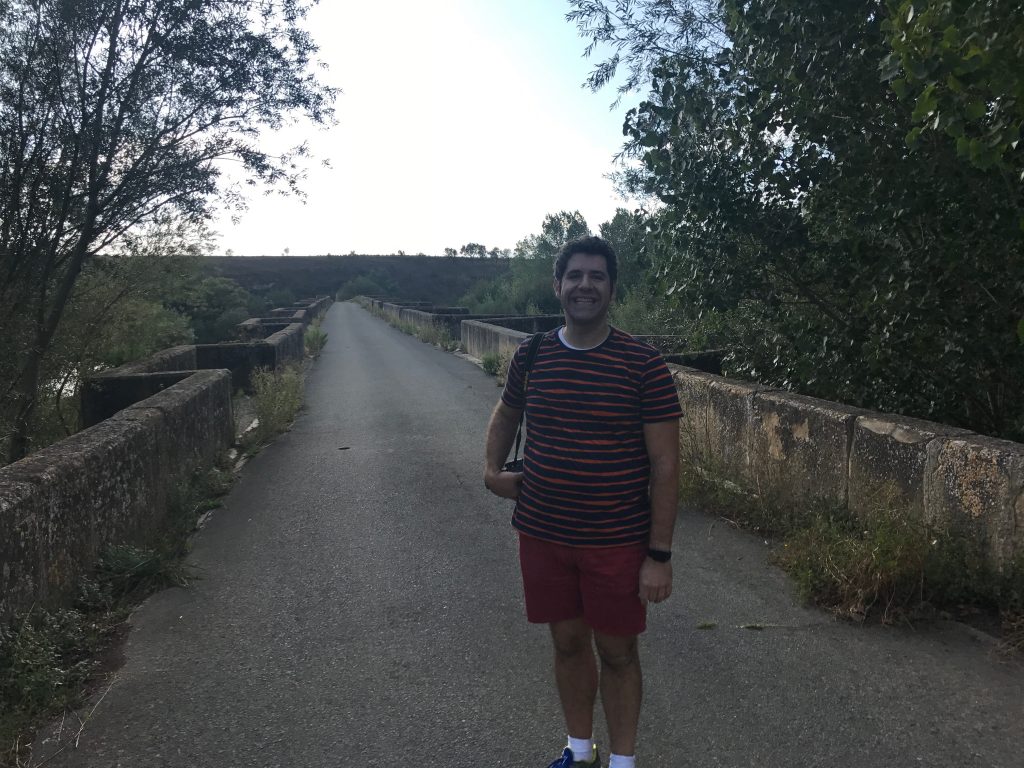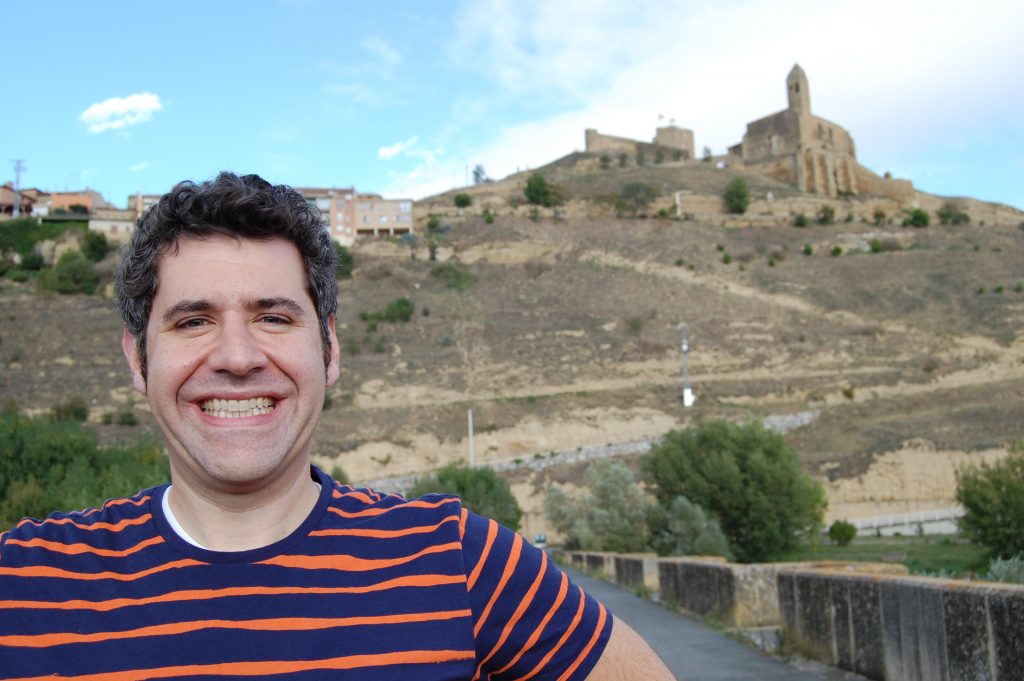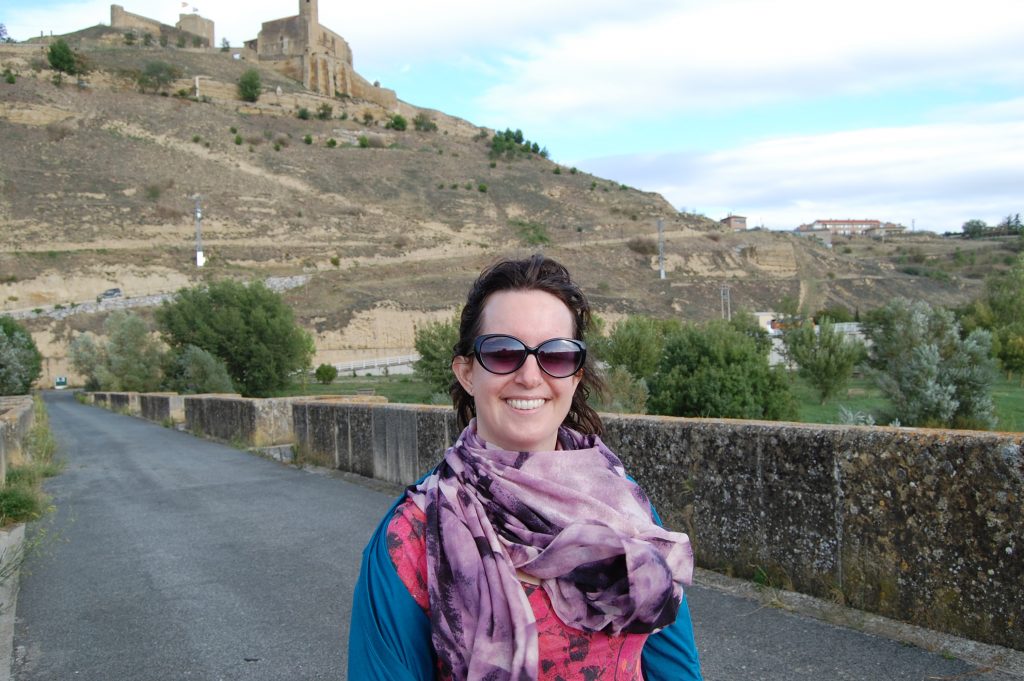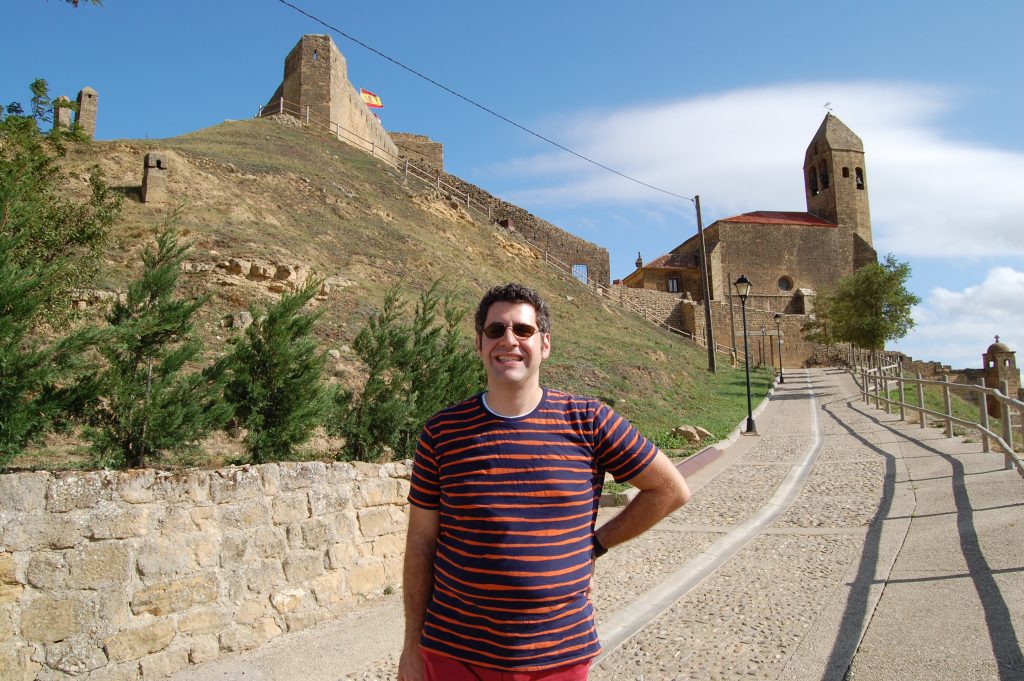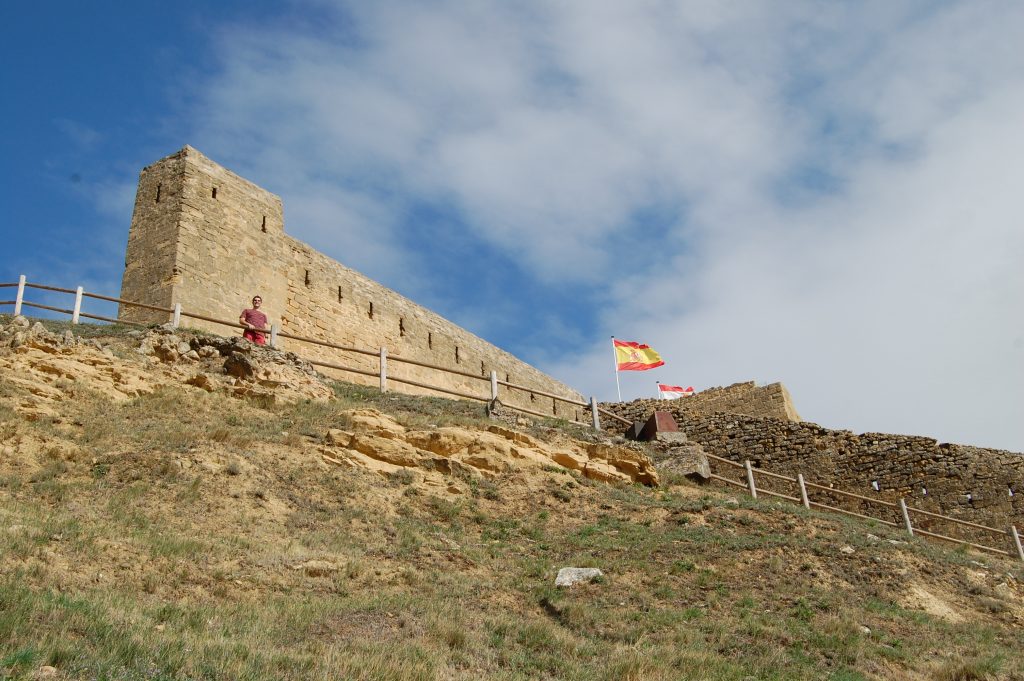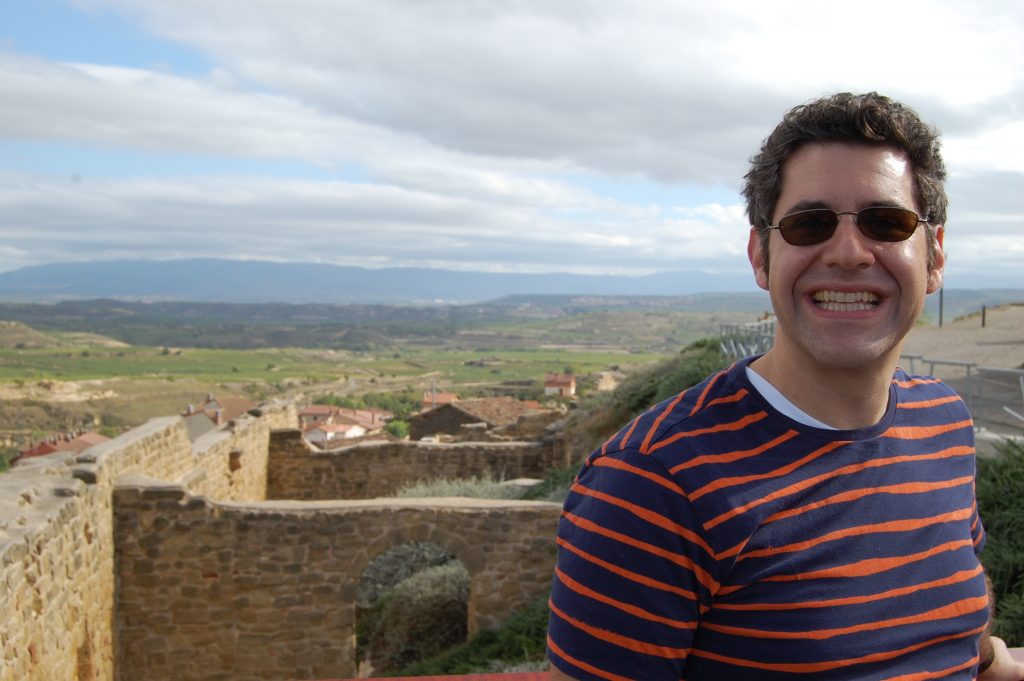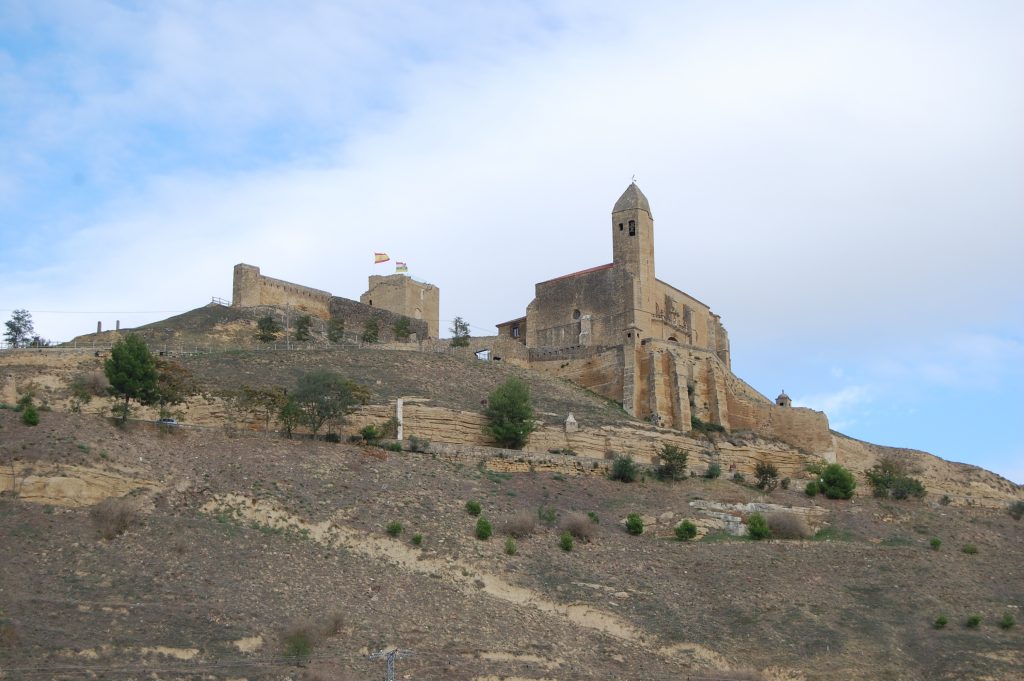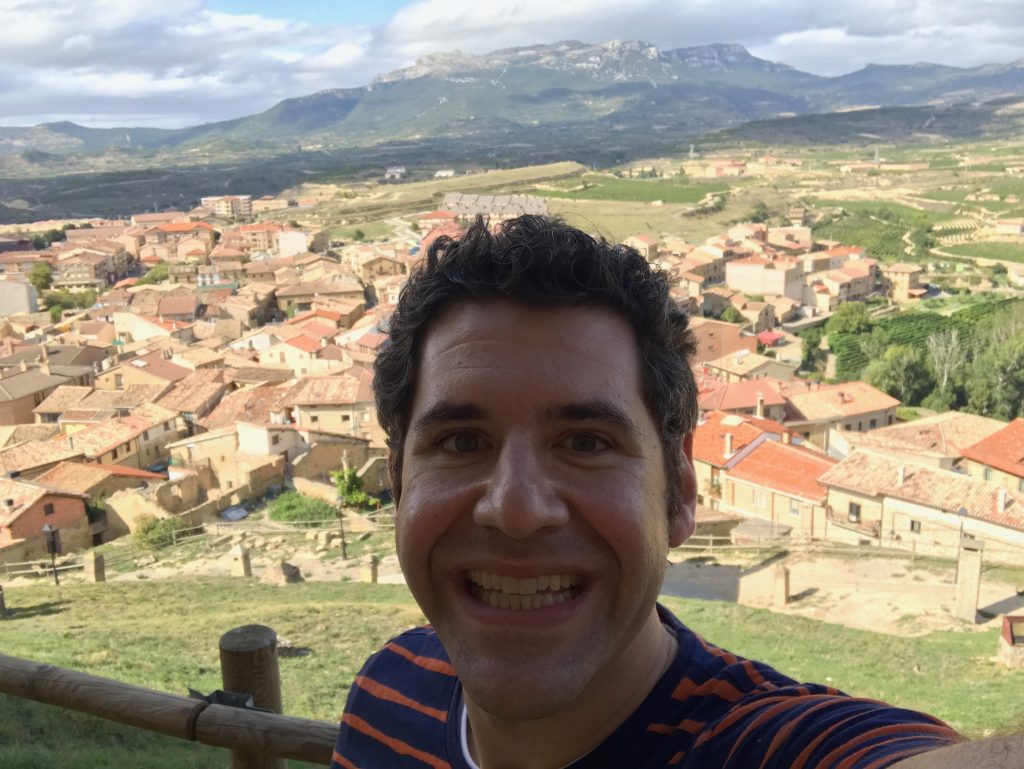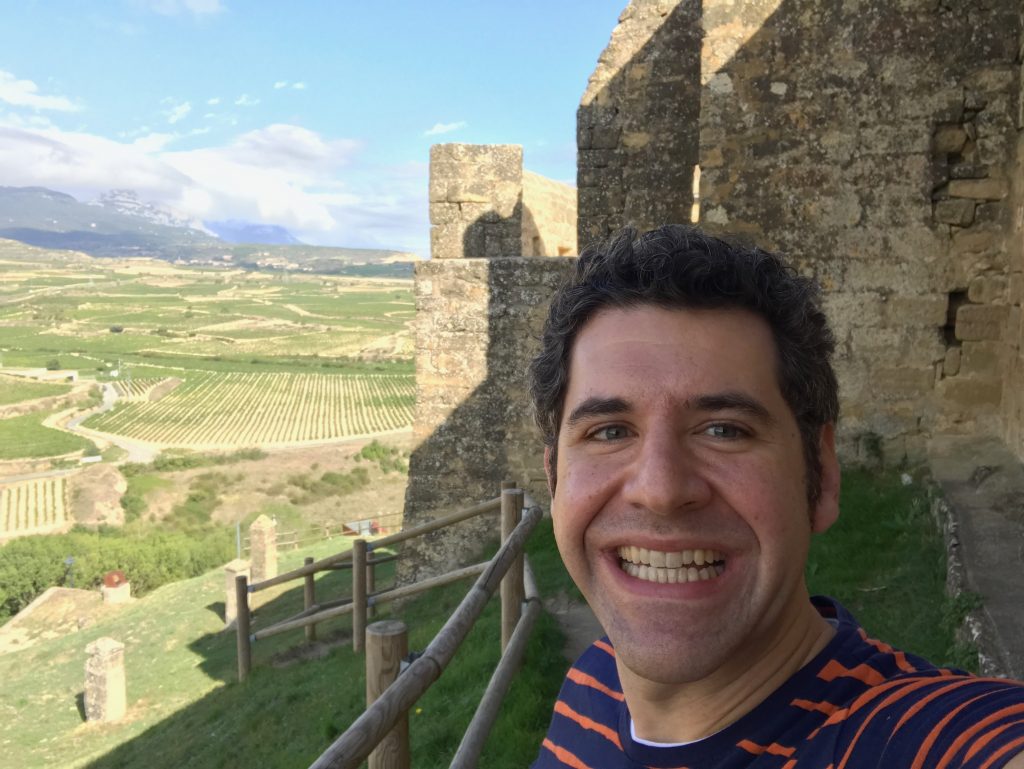 Back on the ground, we enjoyed a stroll through town square before heading home.