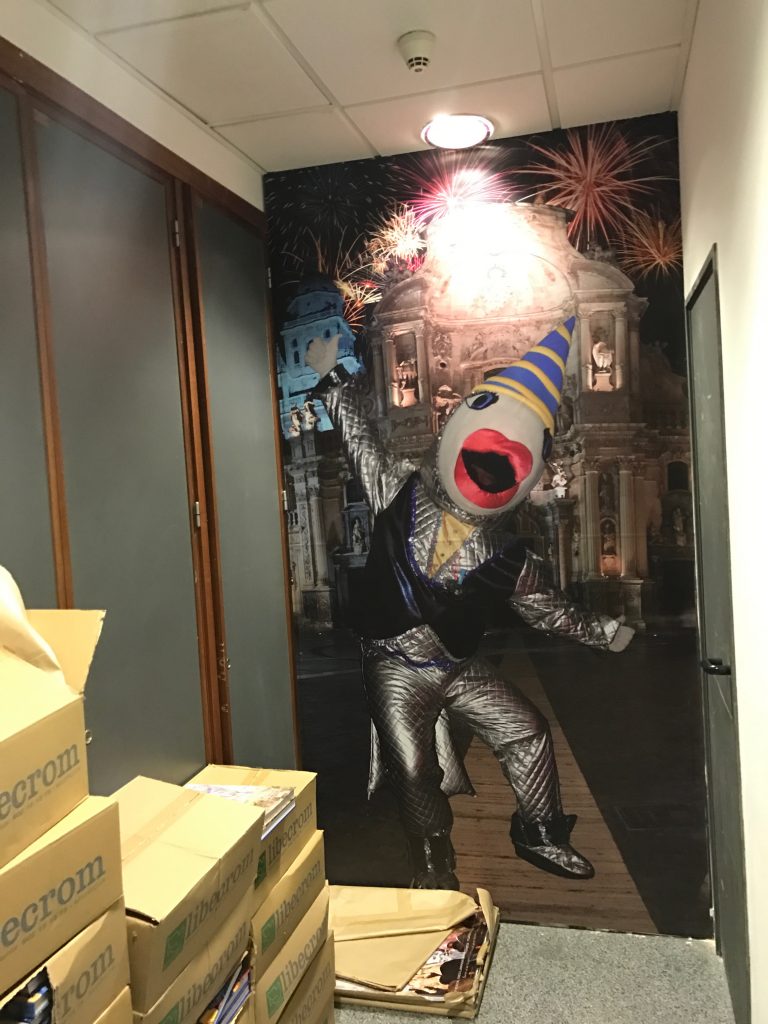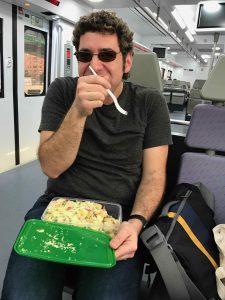 We never thought a dancing sardine with a trout pout would be part of our cultural experience in Europe, but life is full of fun surprises. More on the fish later. In February, we found ourselves in the city of Murcia, the capital of the autonomous region of Murcia, which lies below the autonomous Valencian Community, where we live. It also has a near-miss patriotic name if you're from 'Murica like we are. One letter off, darn.
After four or five hours on a train – which Doer supplemented with leftover potato salad – the two adventurers arrived in time to find an Indian restaurant for dinner.
Saturday morning began in one of the best possible ways to begin a weekend – with a visit to the local market. We enjoyed some tortilla española for breakfast, and Doer especially enjoyed seeing the seafood from the Mediterranean coast of Murcia – slightly different than the fare caught off the Mediterranean coast of Valencia (he is a connoisseur, after all).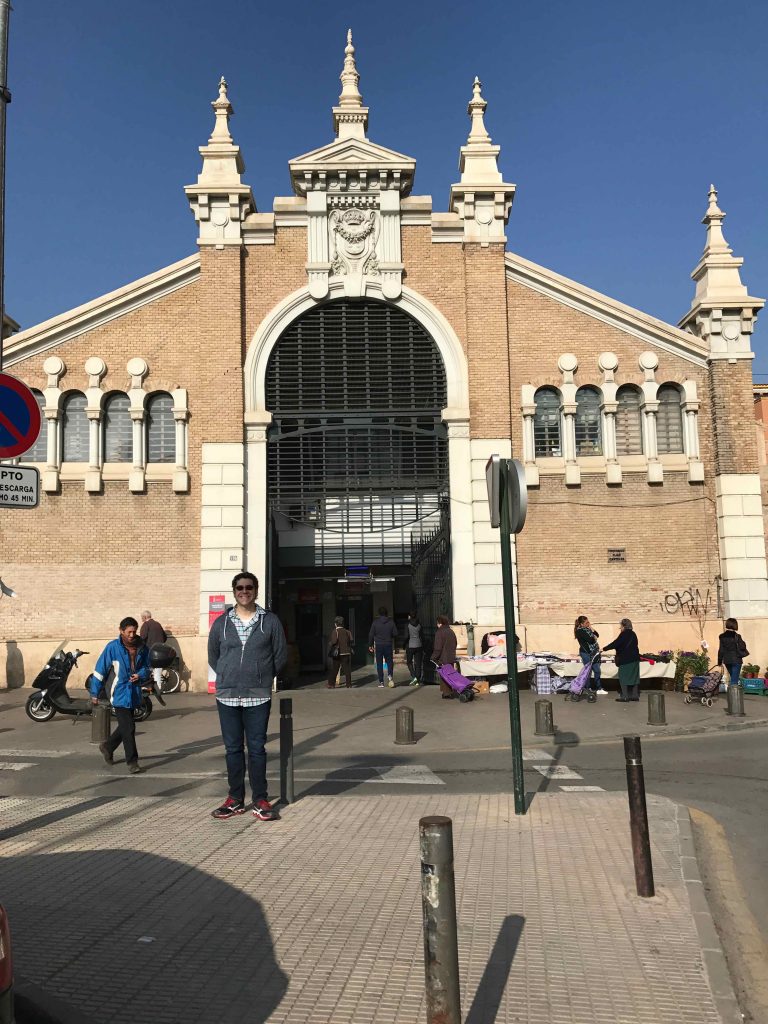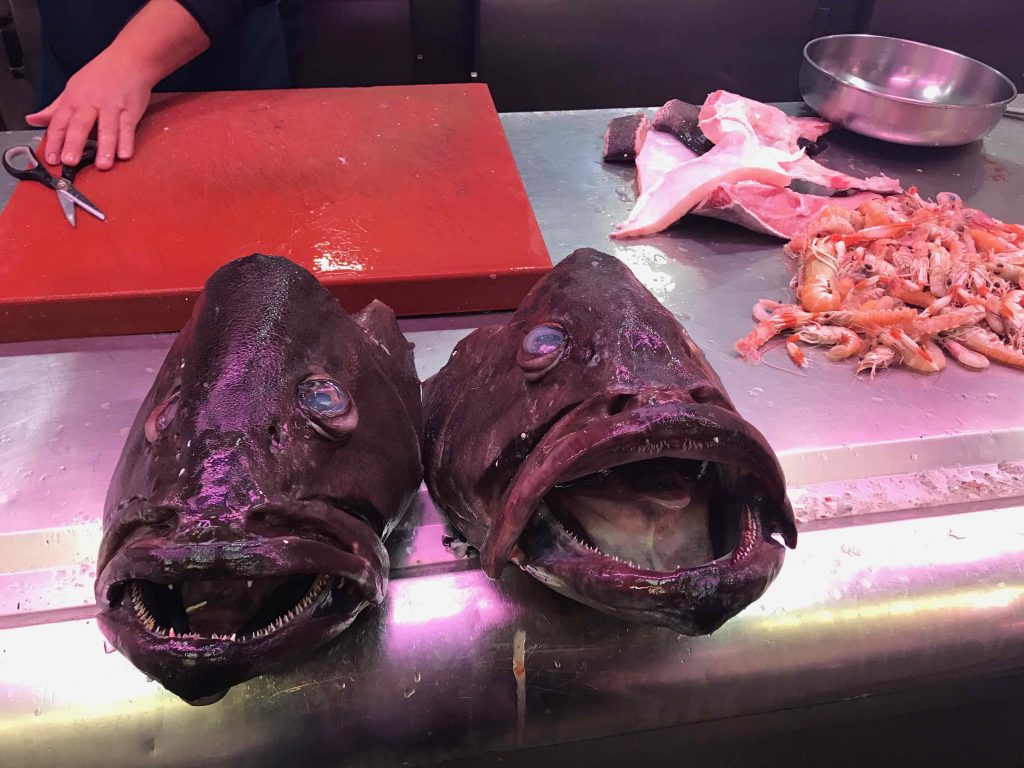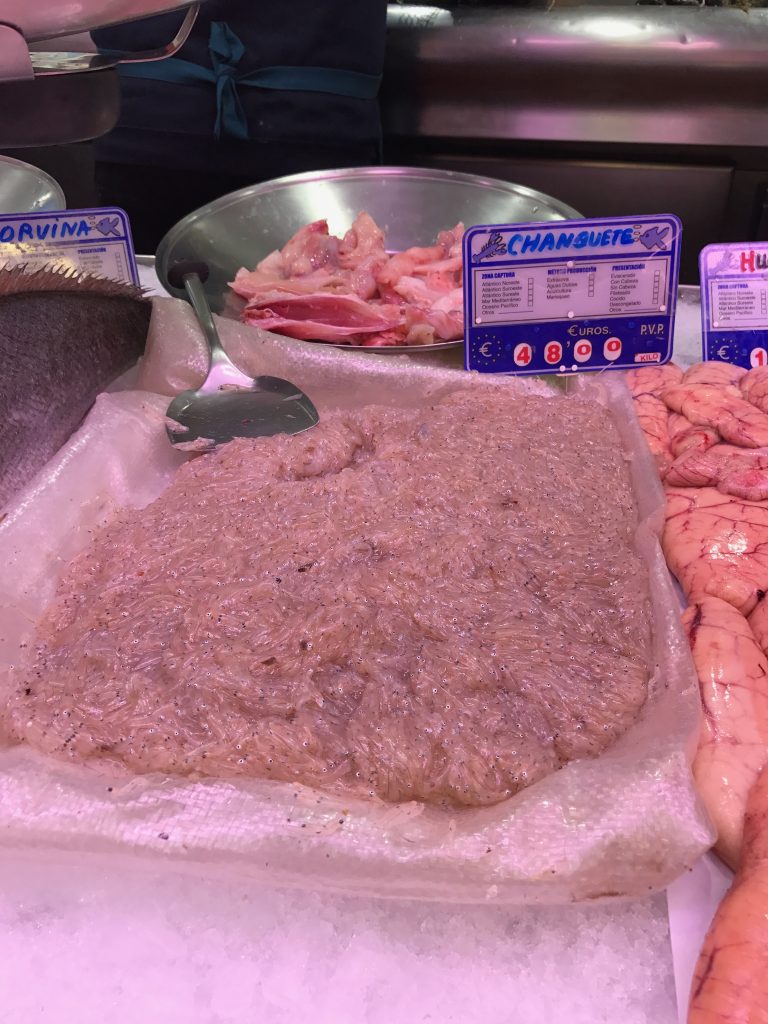 An exhibition hall and the remains of a 12th century wall lie adjacent to the market. The hall, a former 18th century convent, hosts temporary exhibits. Peter Greenaway and Saskia Boddeke's Body Parts was there at the time of our visit – although we have to say, certain parts were featured more prominently than others.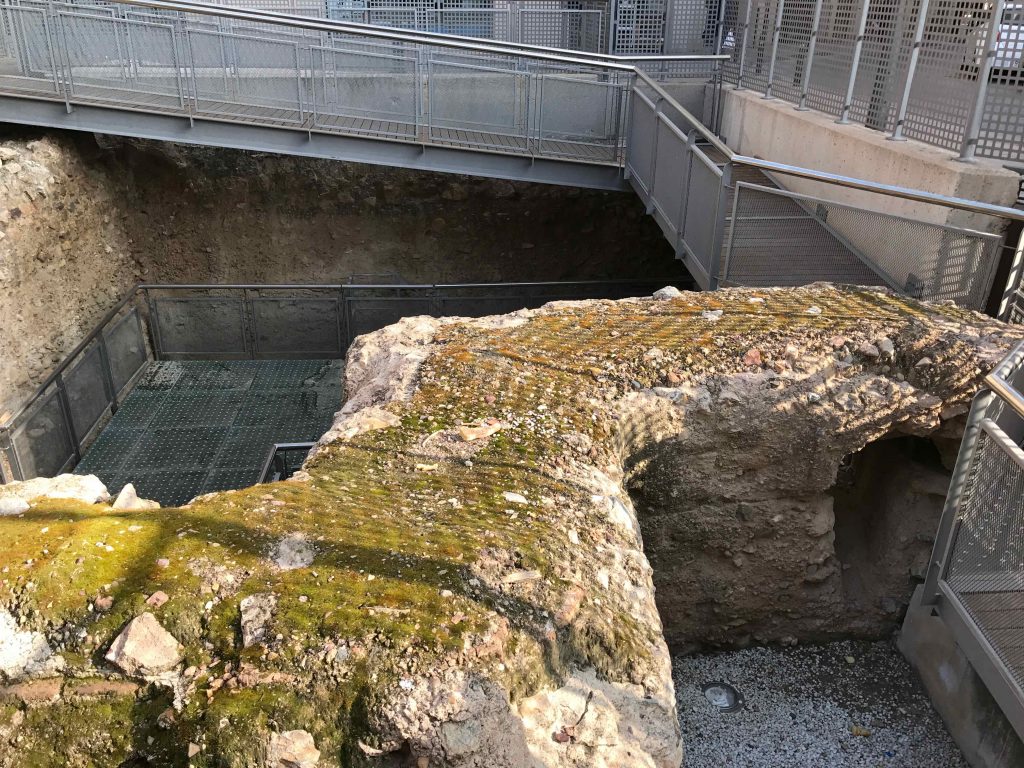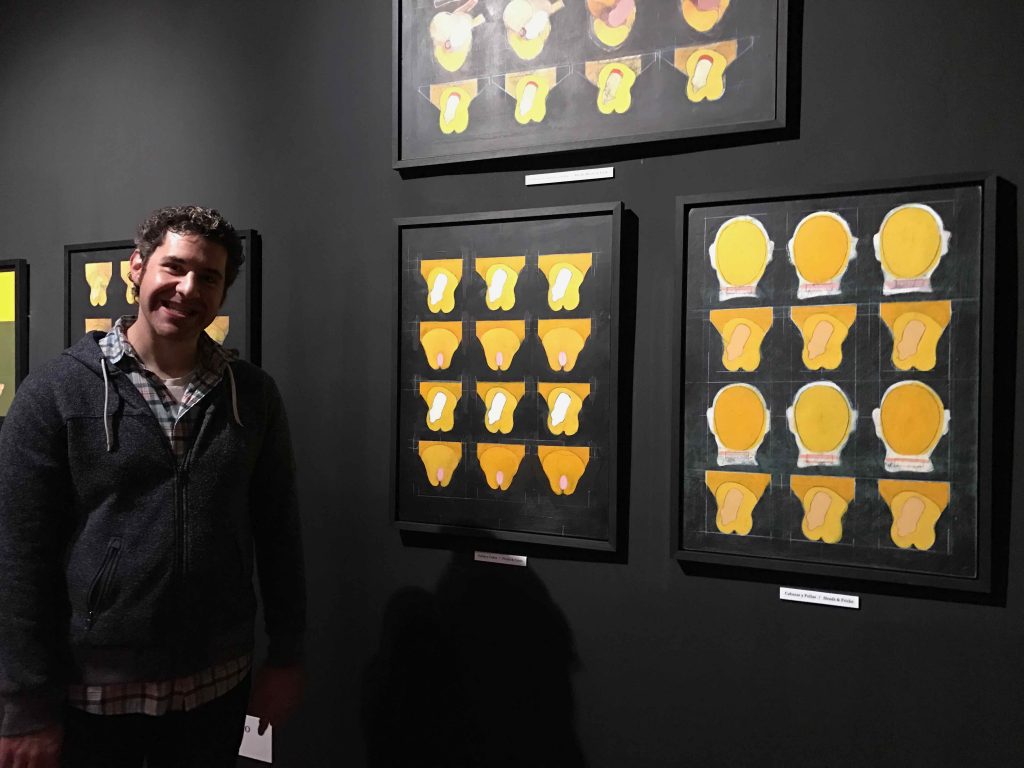 The Cathedral Church of Saint Mary was built during the 14th to 18th centuries, and because of that long stretch of time, it includes all of the artistic styles from its inception to its completion (to be fair, that is fairly common in grand buildings of that time).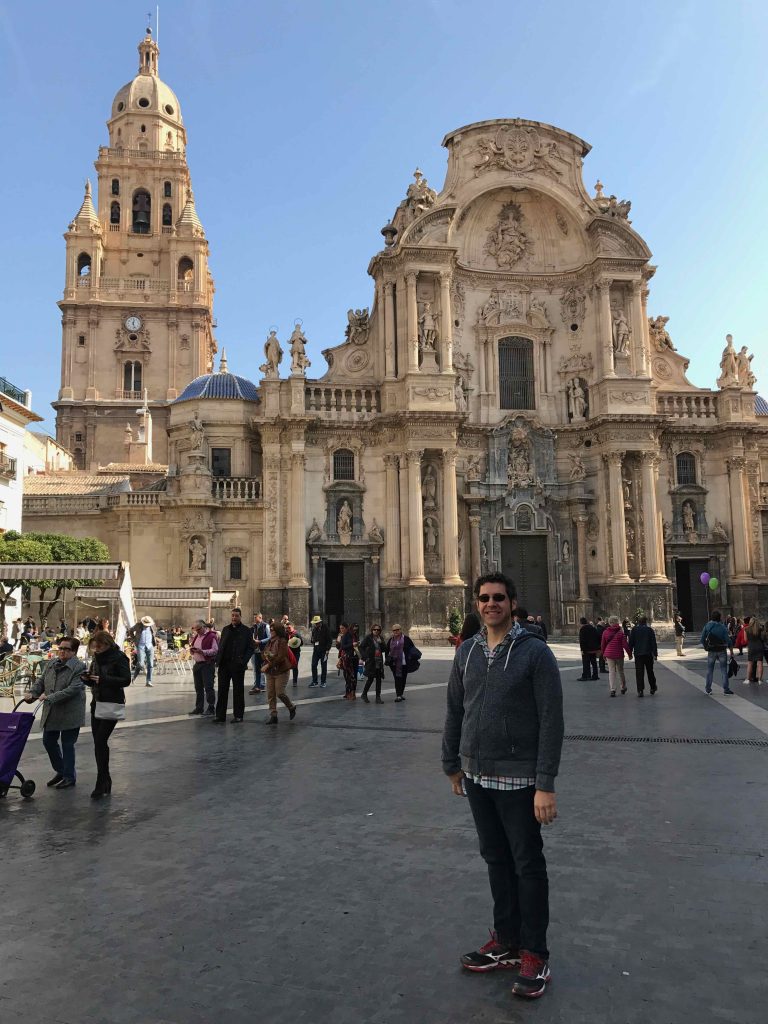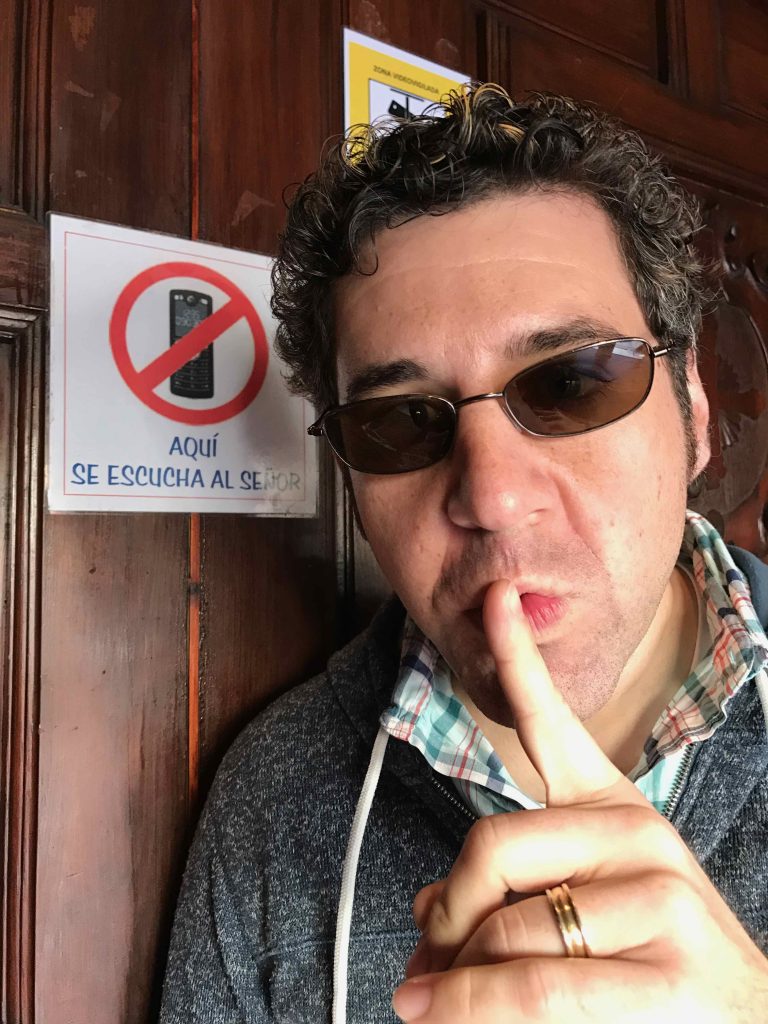 Not far from the cathedral lies the 19th century Real Casino de Murcia, Dreamer's favorite part of the trip. Built between 1852 and 1892, the private club features classical and modernist design elements, and much of it seems to be inspired by Spain's Islamic era. A self-guided audio tour filled us in on the history.
The Casino Entrance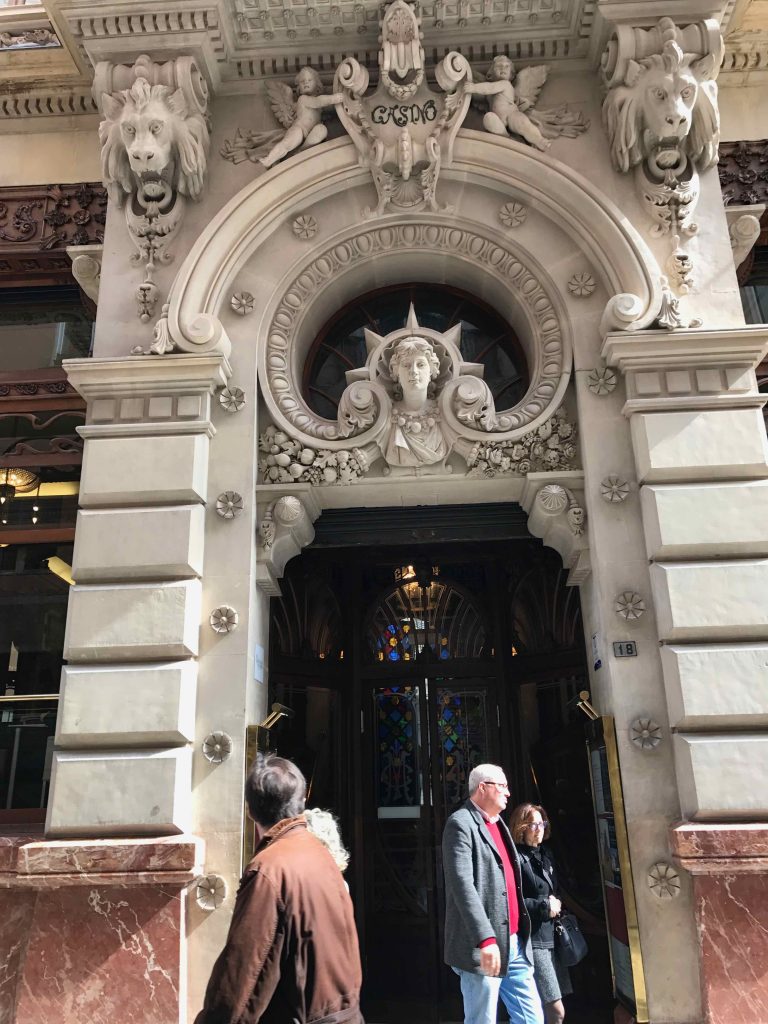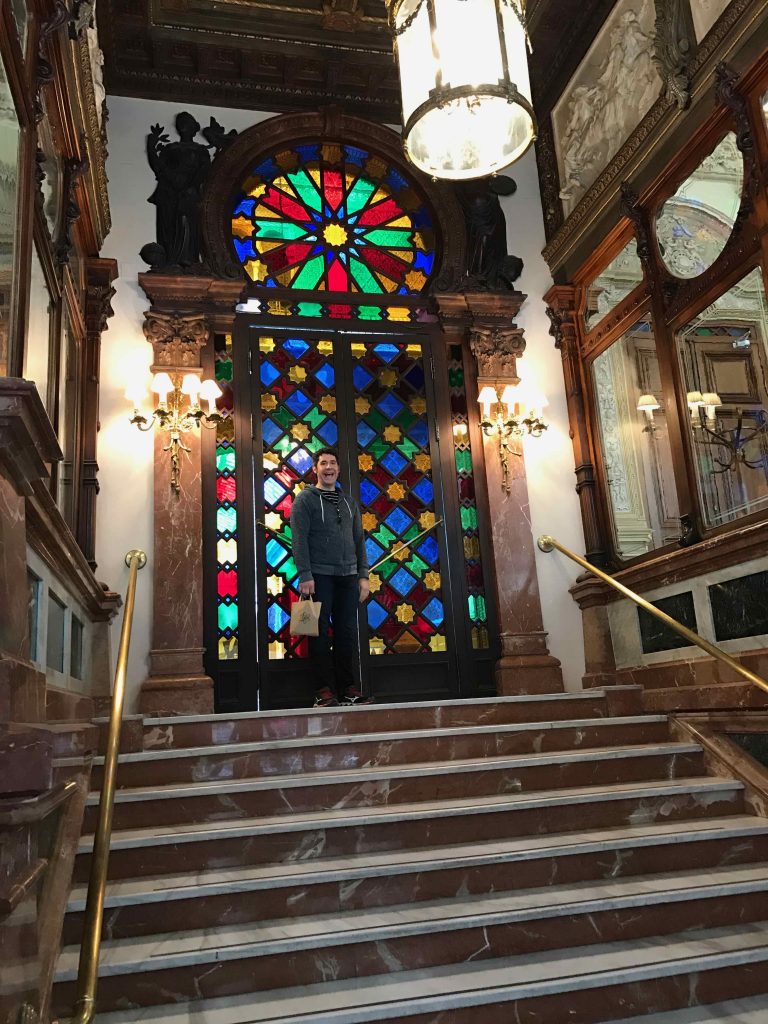 Patio Árabe – Moorish Patio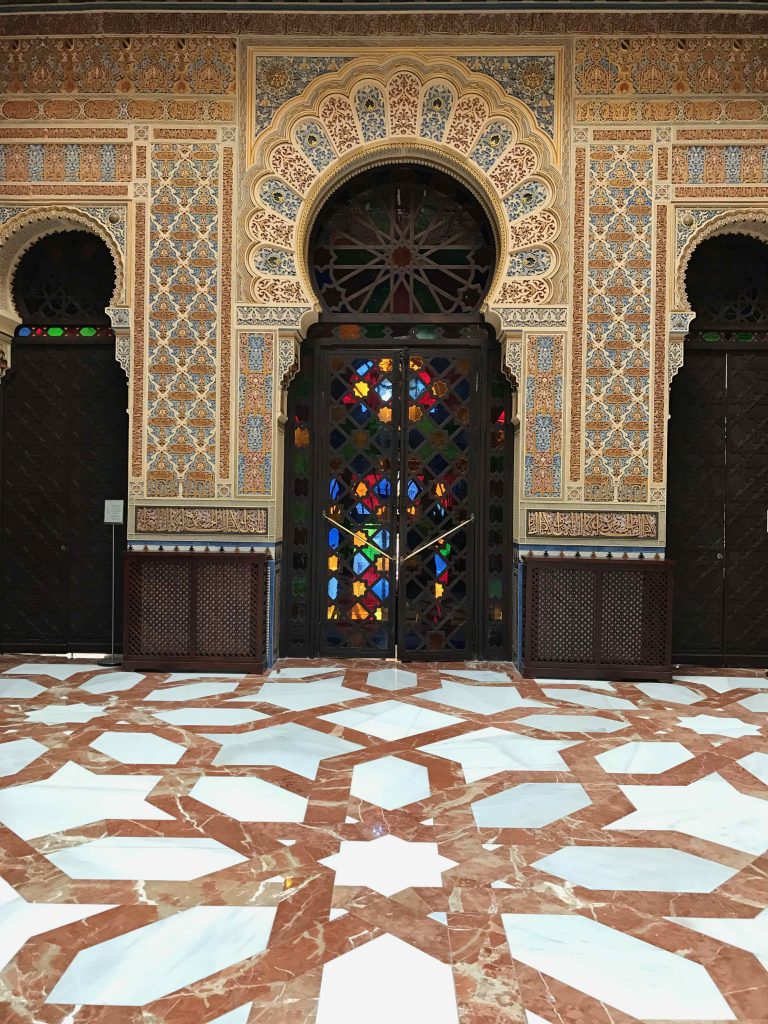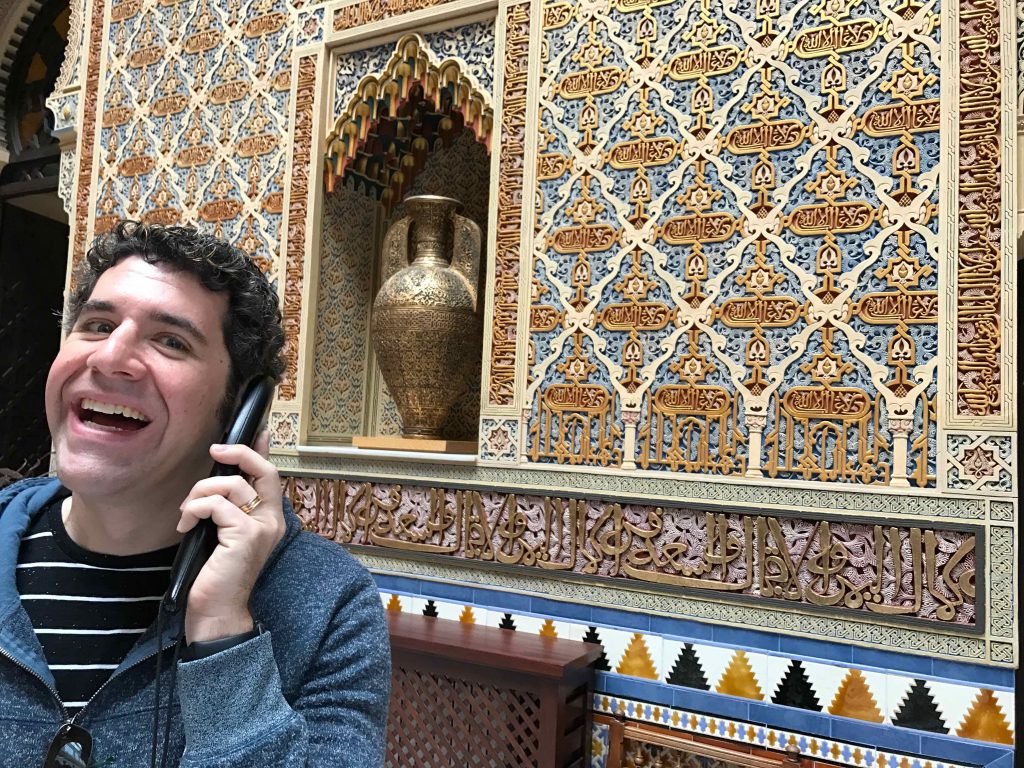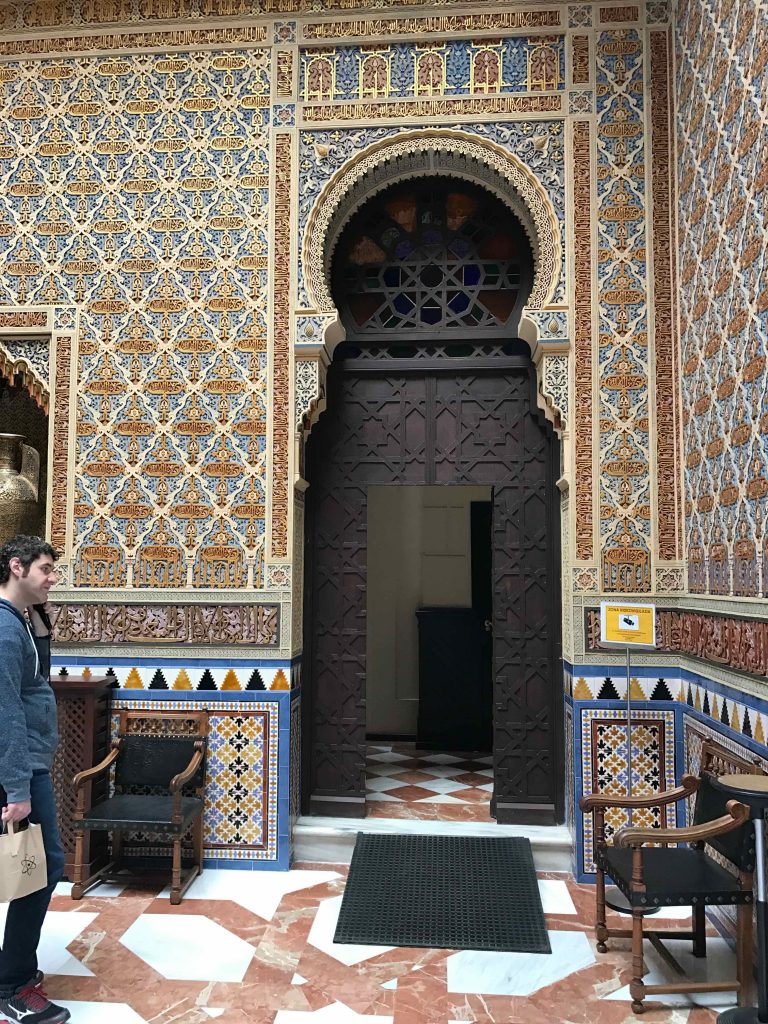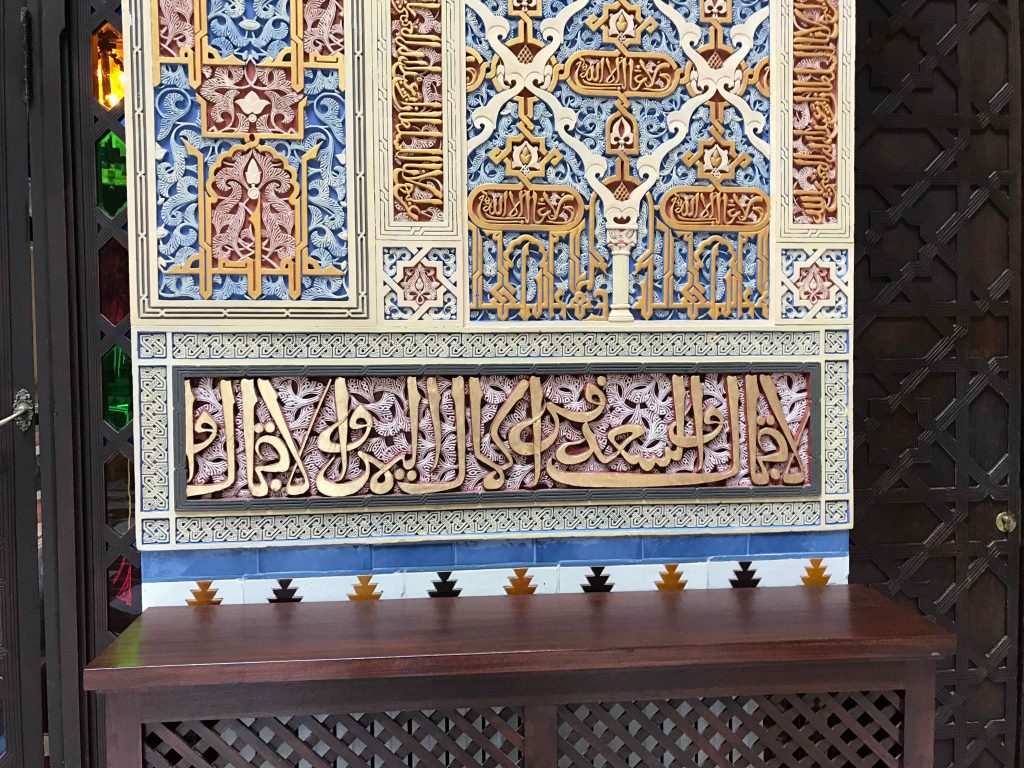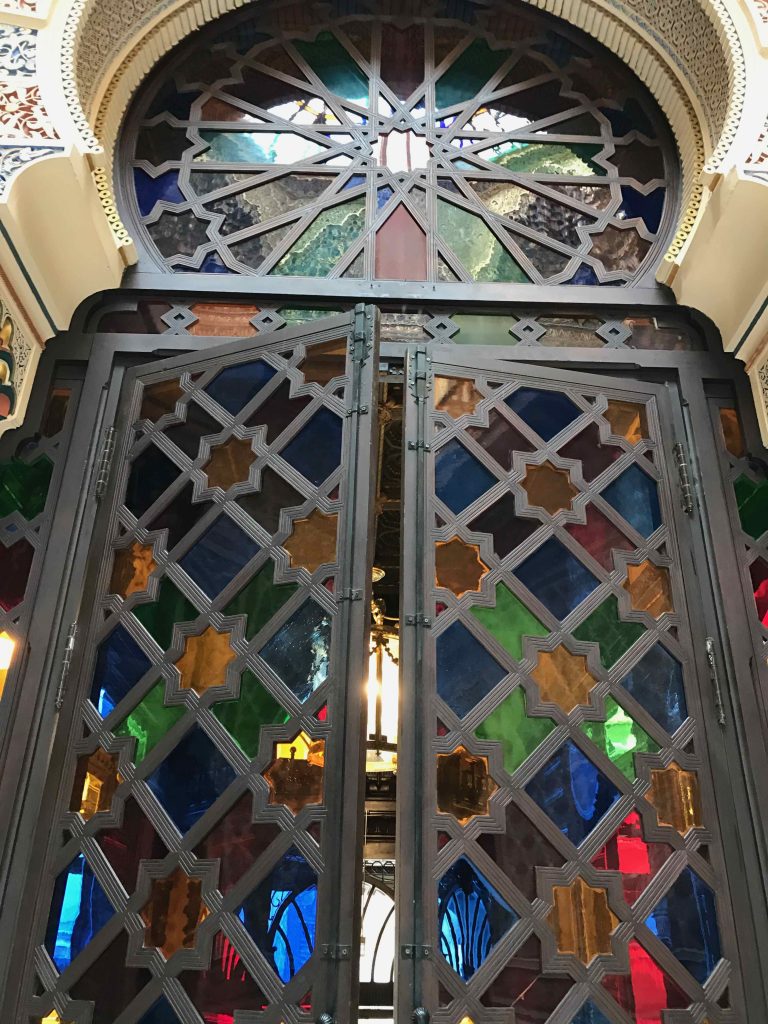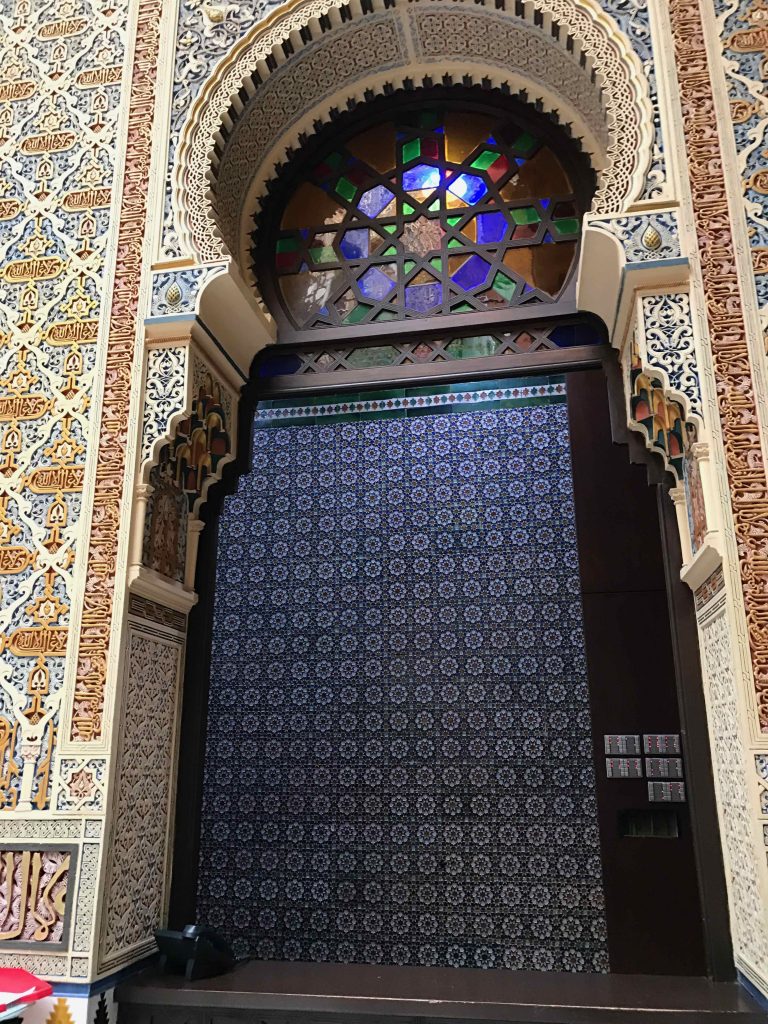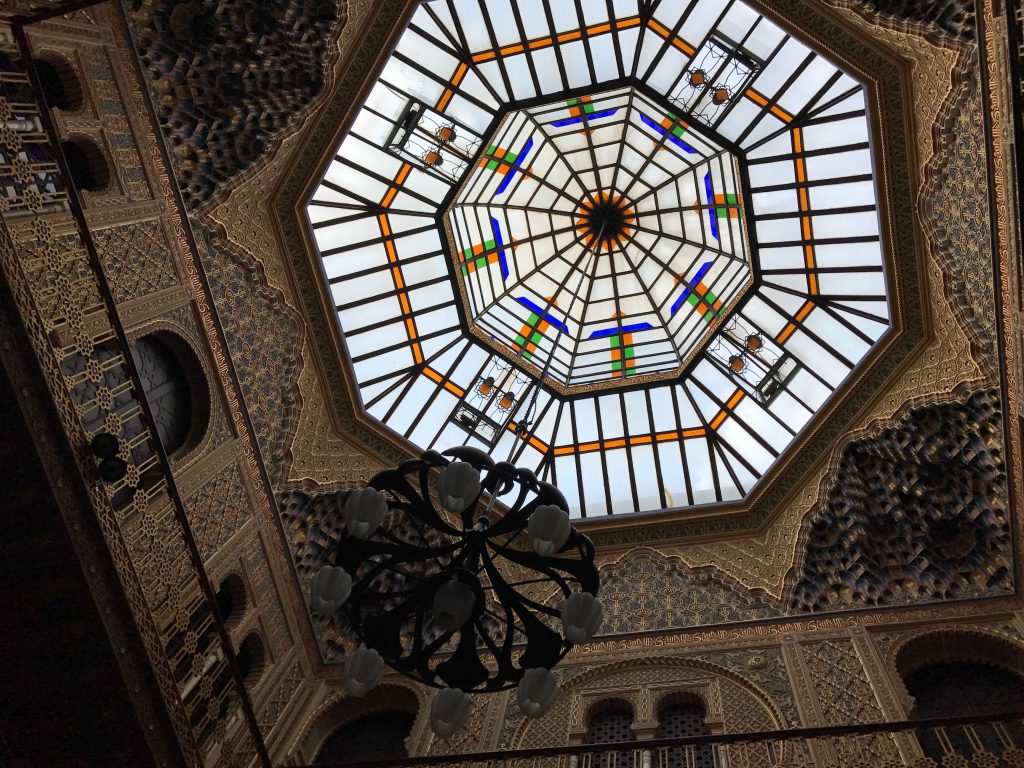 Galería Central – Gallery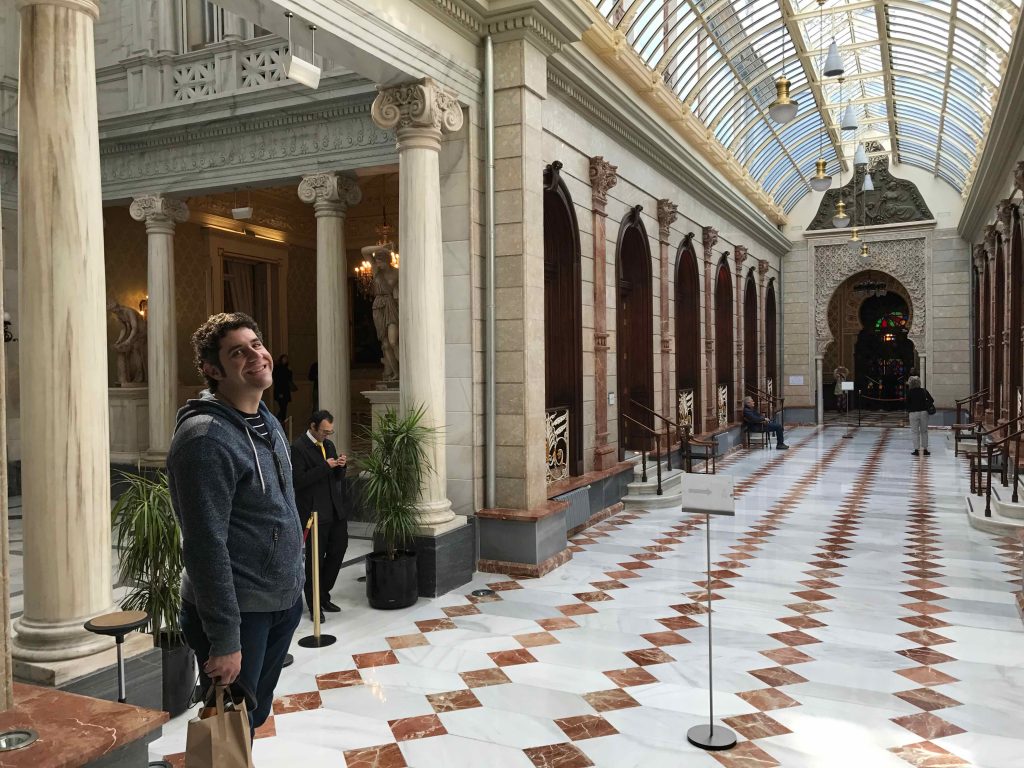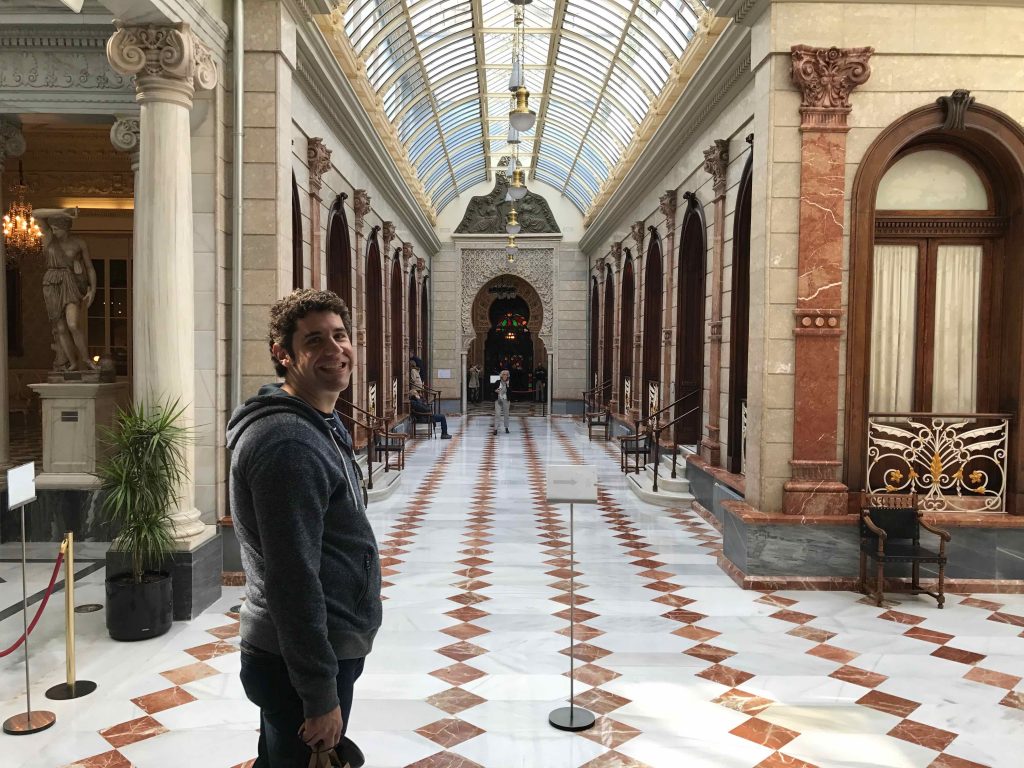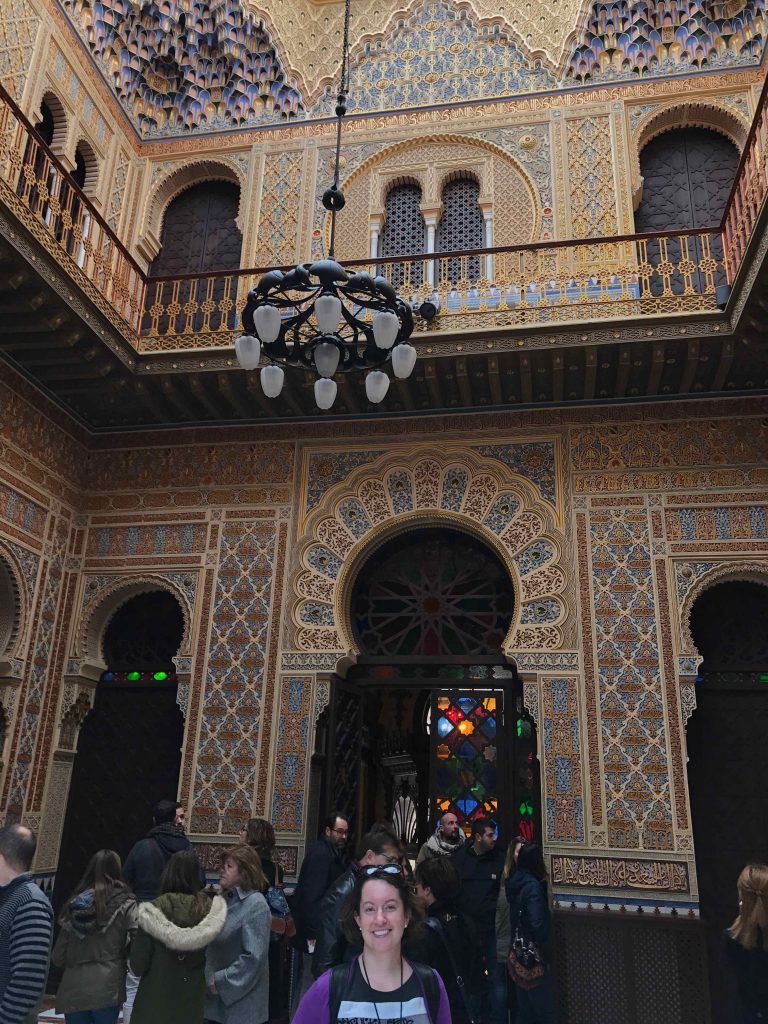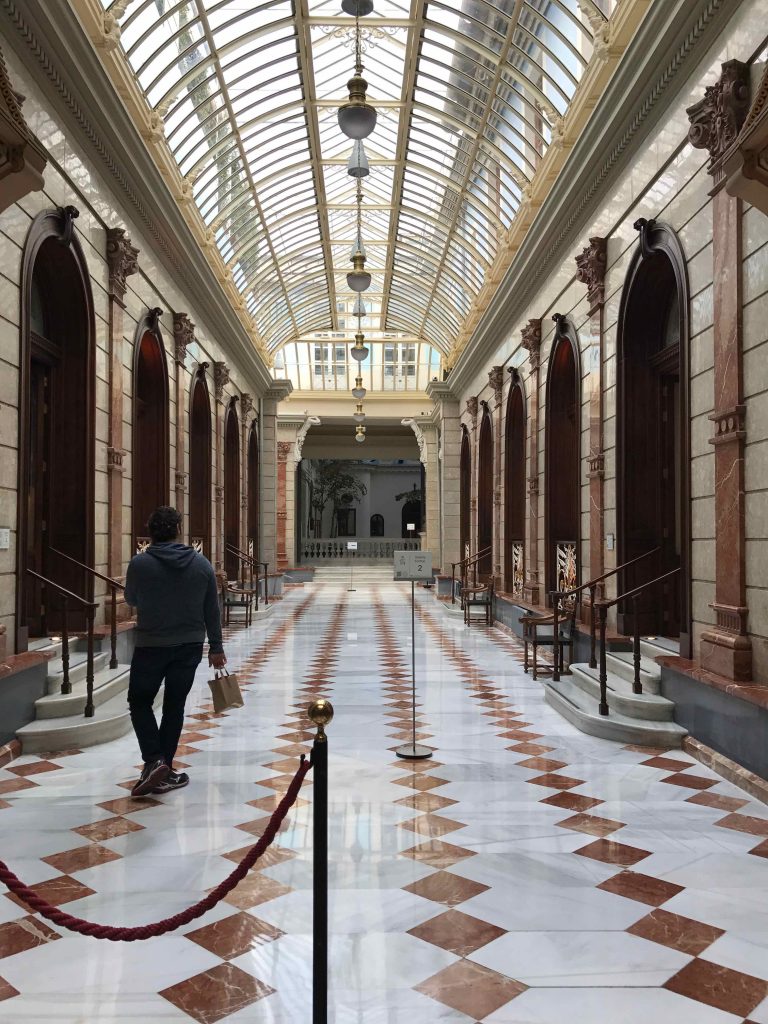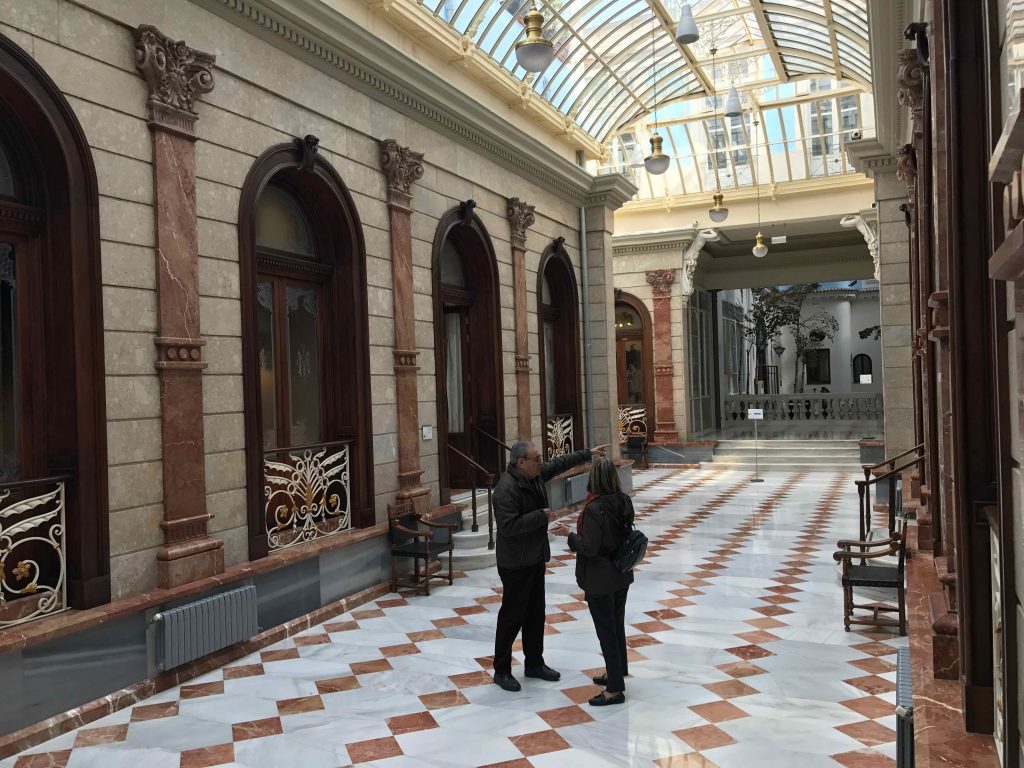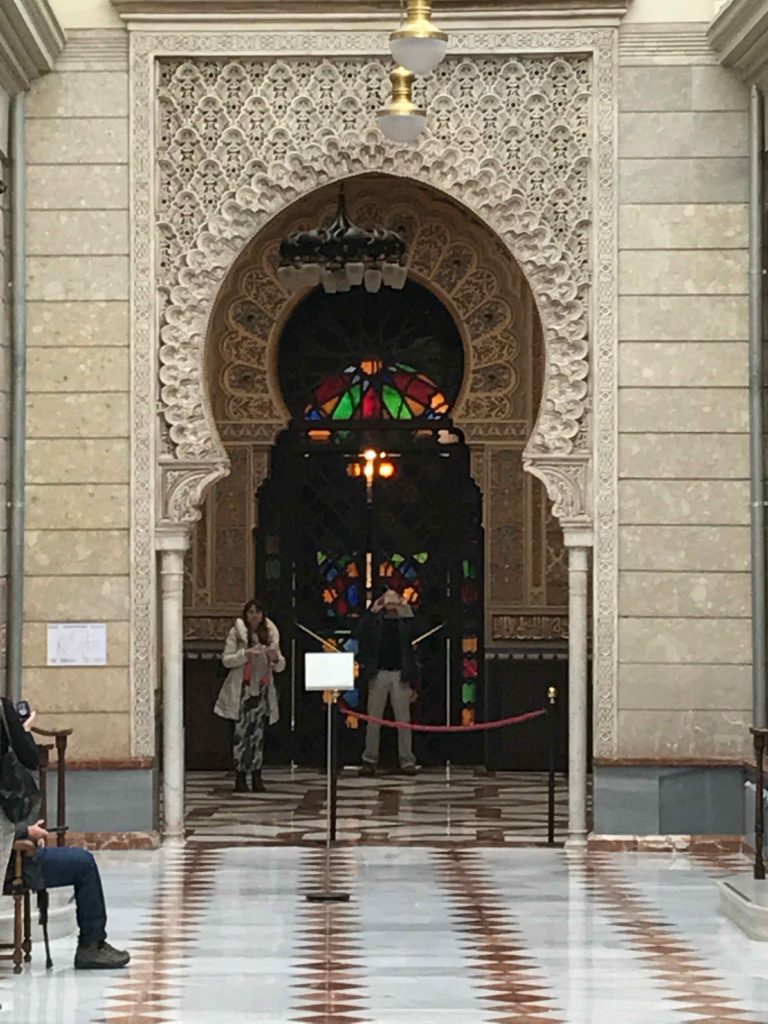 Biblioteca – Library (squee!)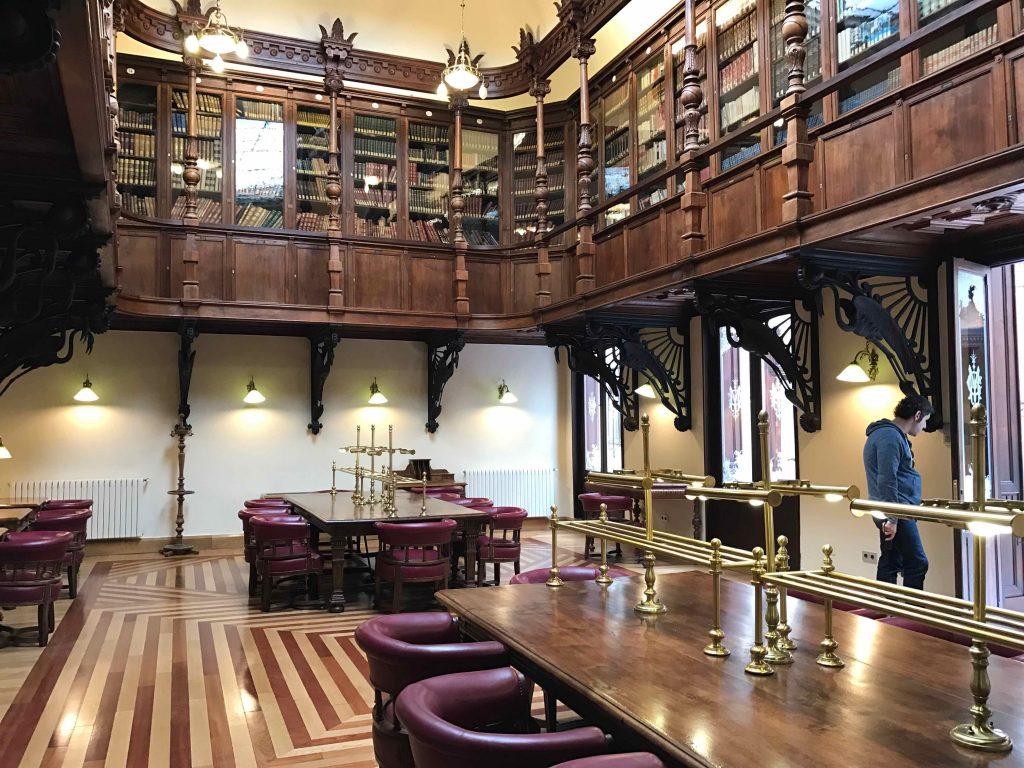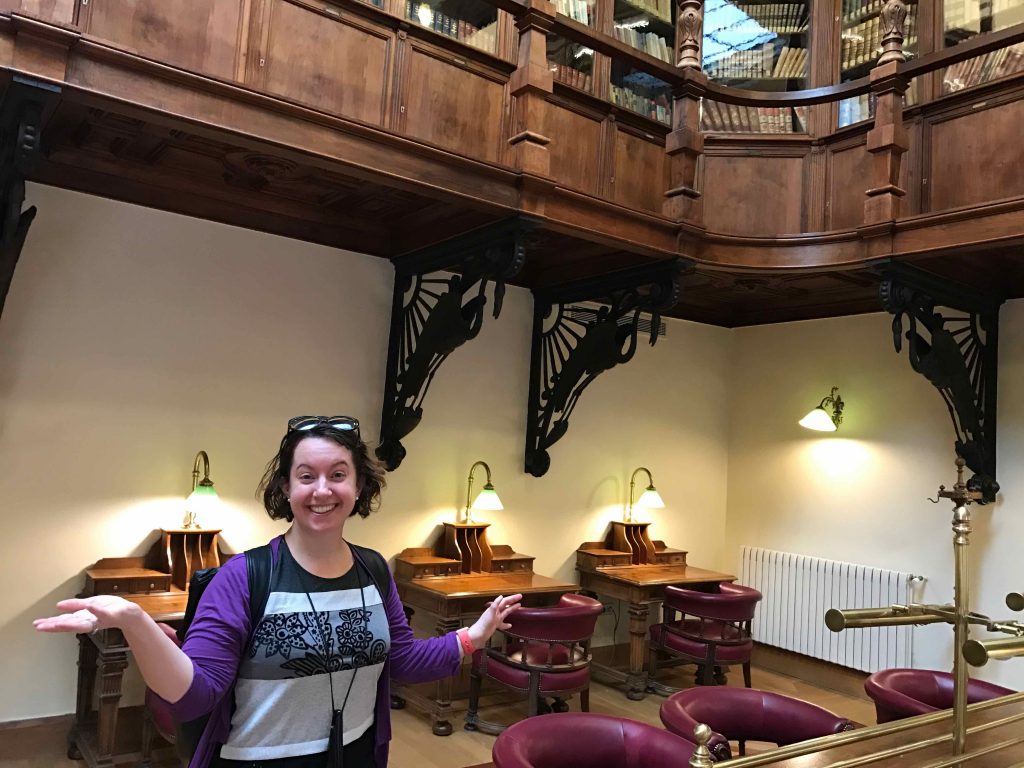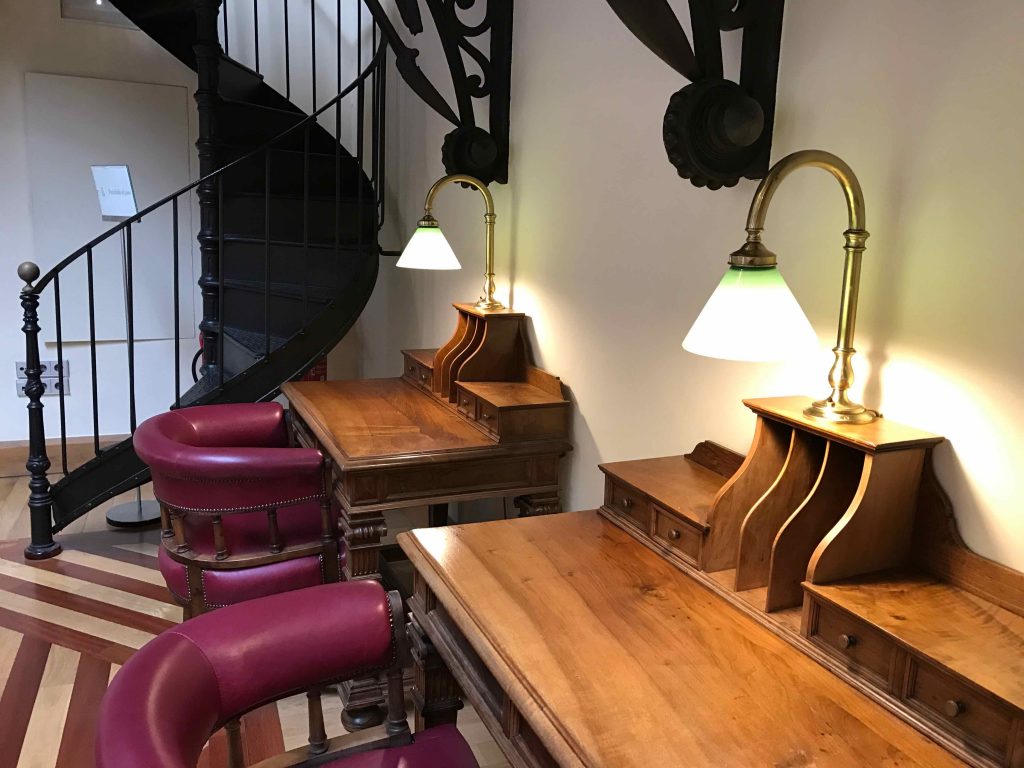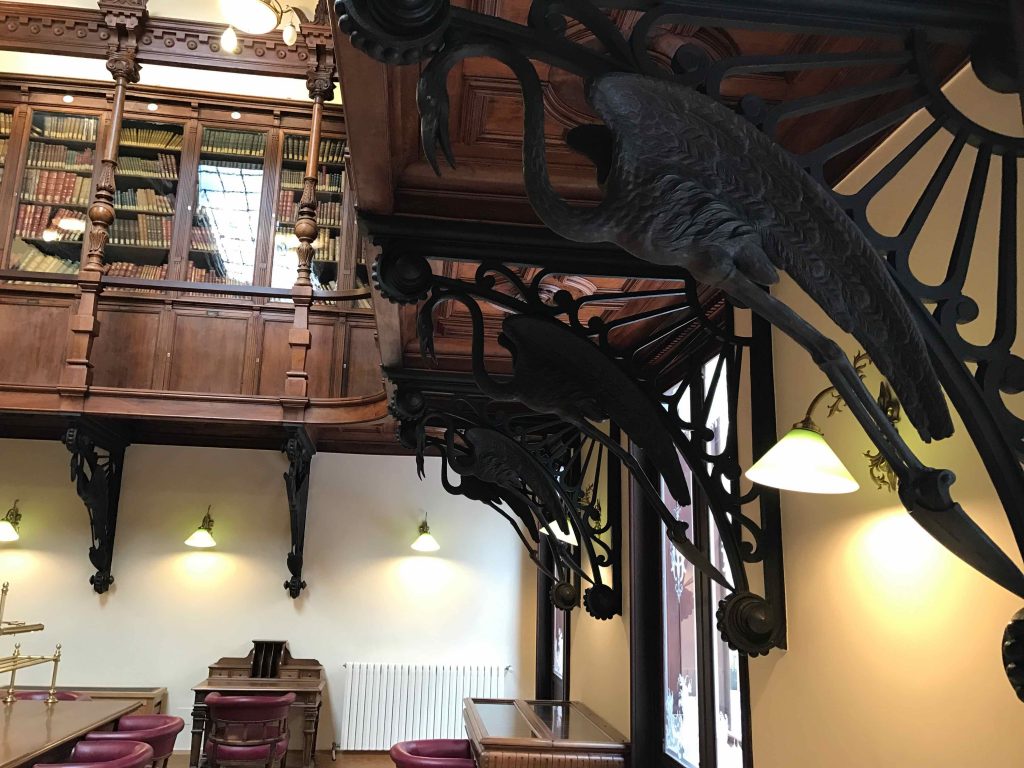 El Congresillo – Interior hall where powerful people met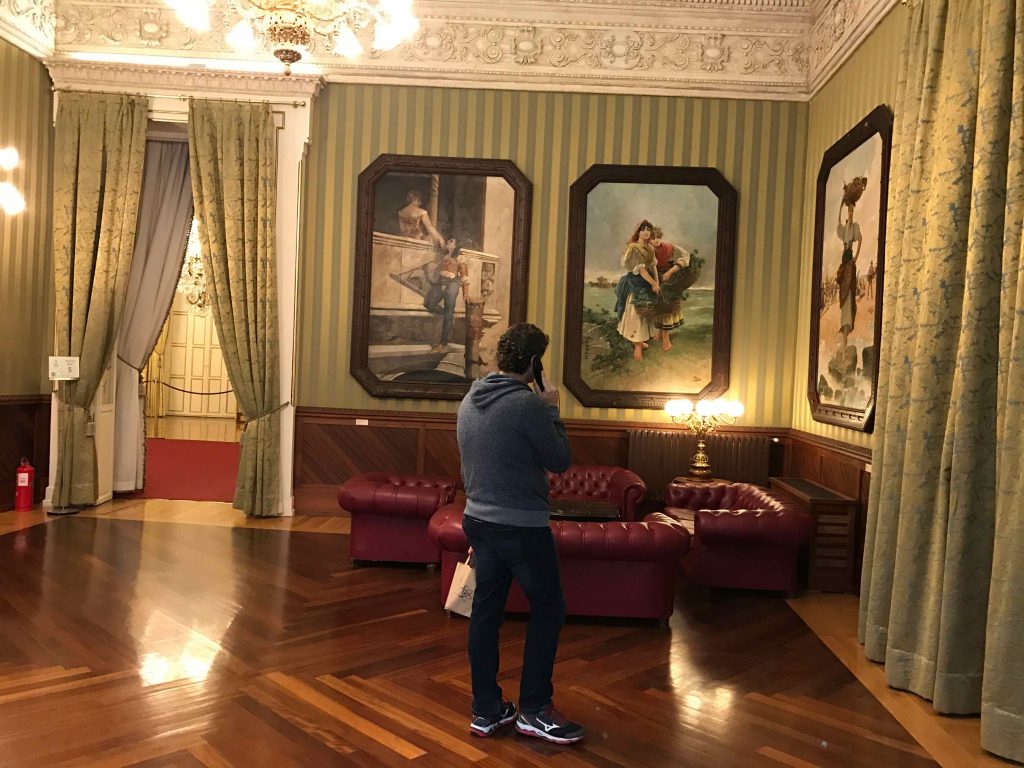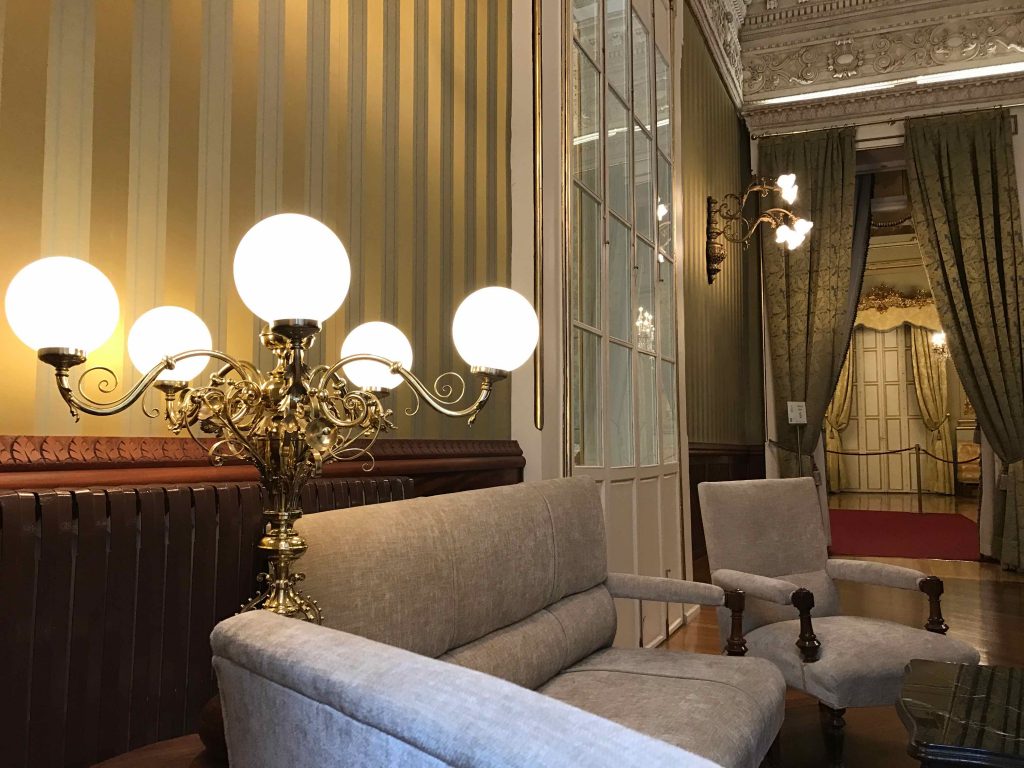 Salón de Baile – Dance hall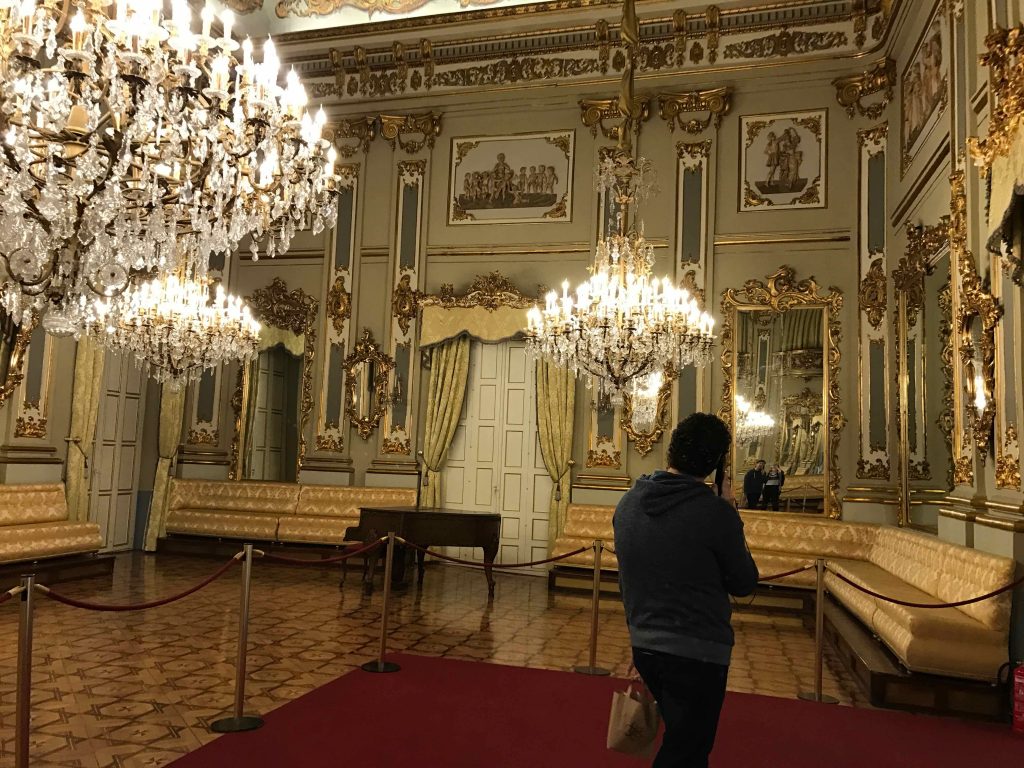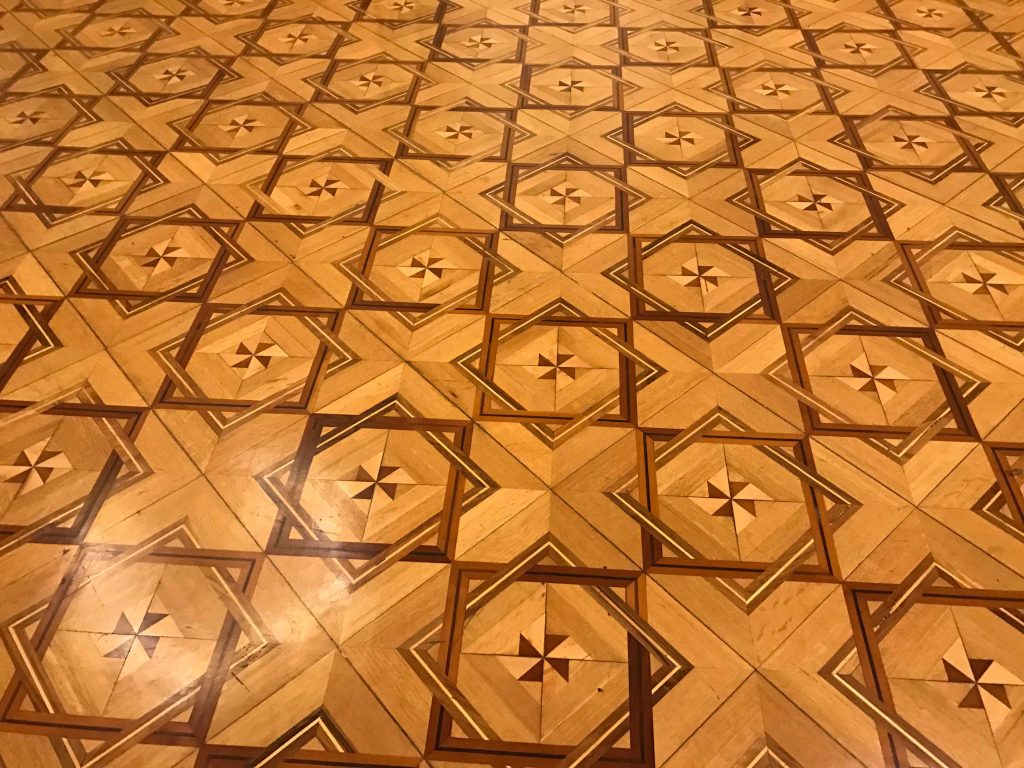 Antesala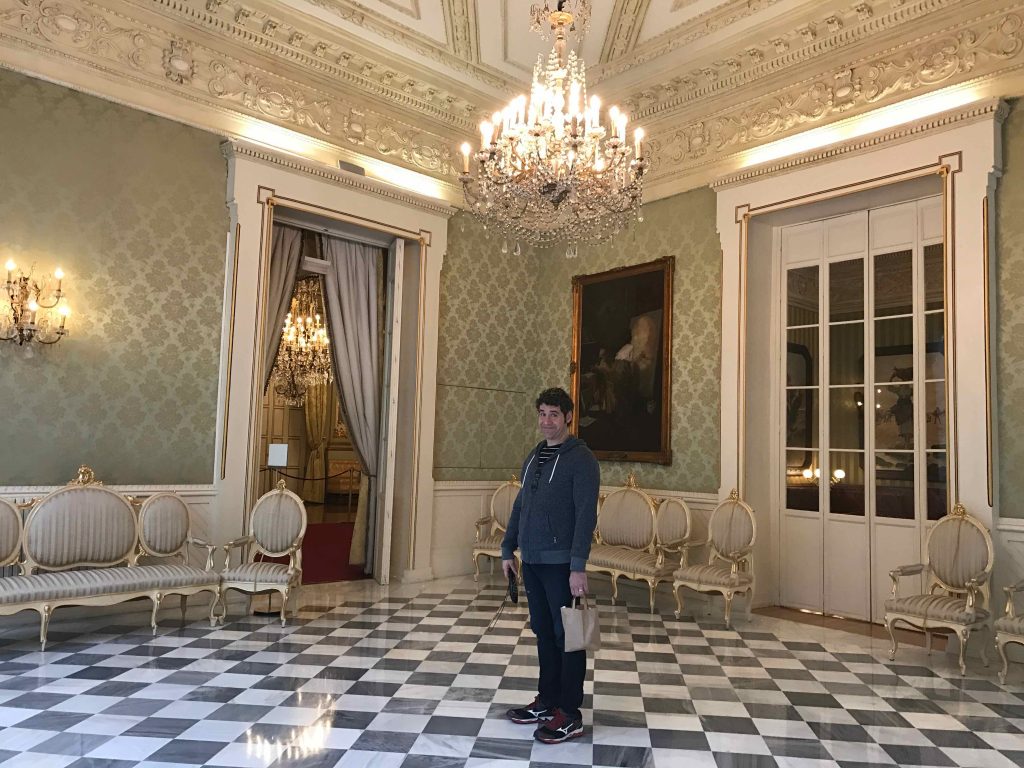 Tocador de señoras – Ladies Powder Room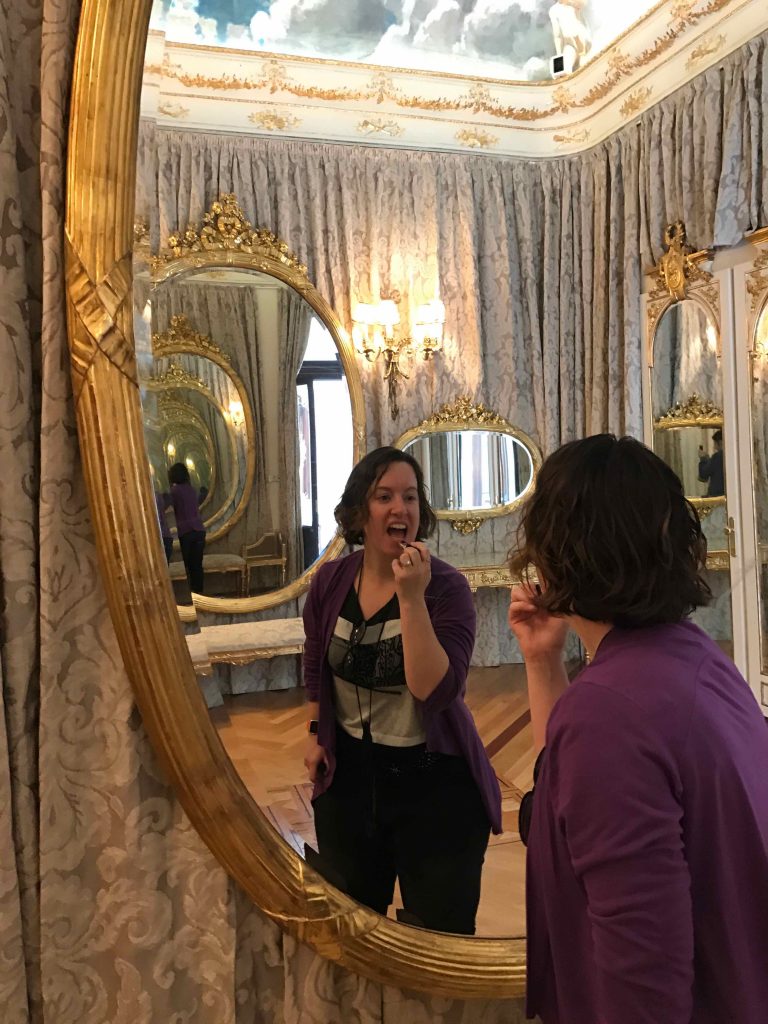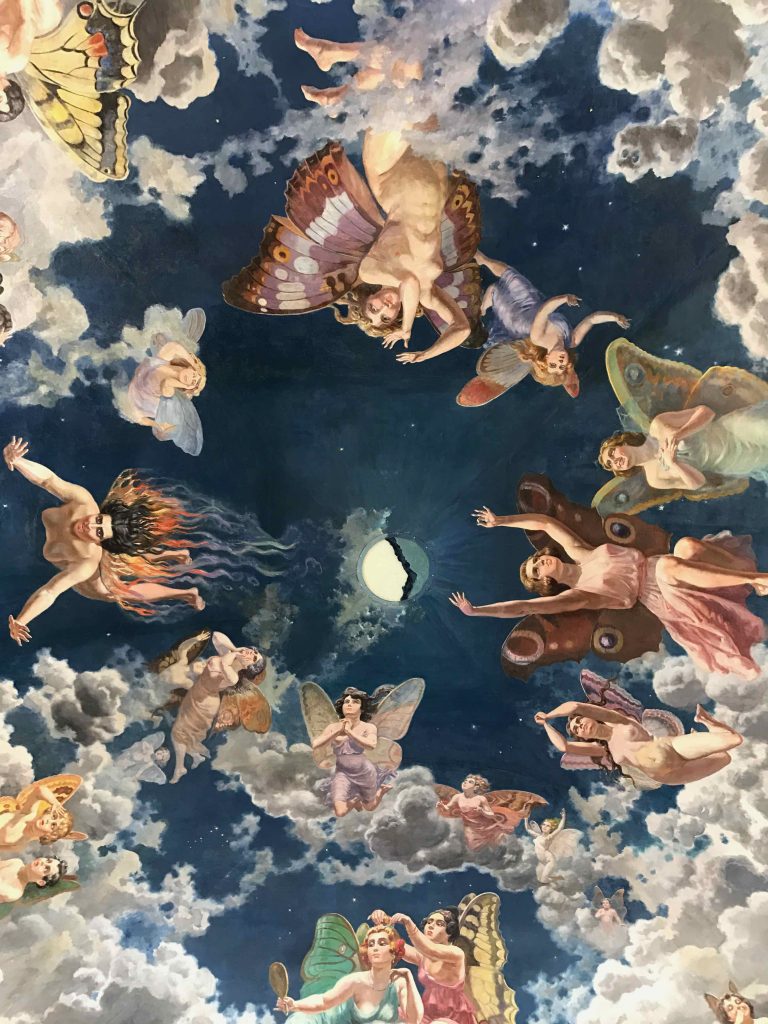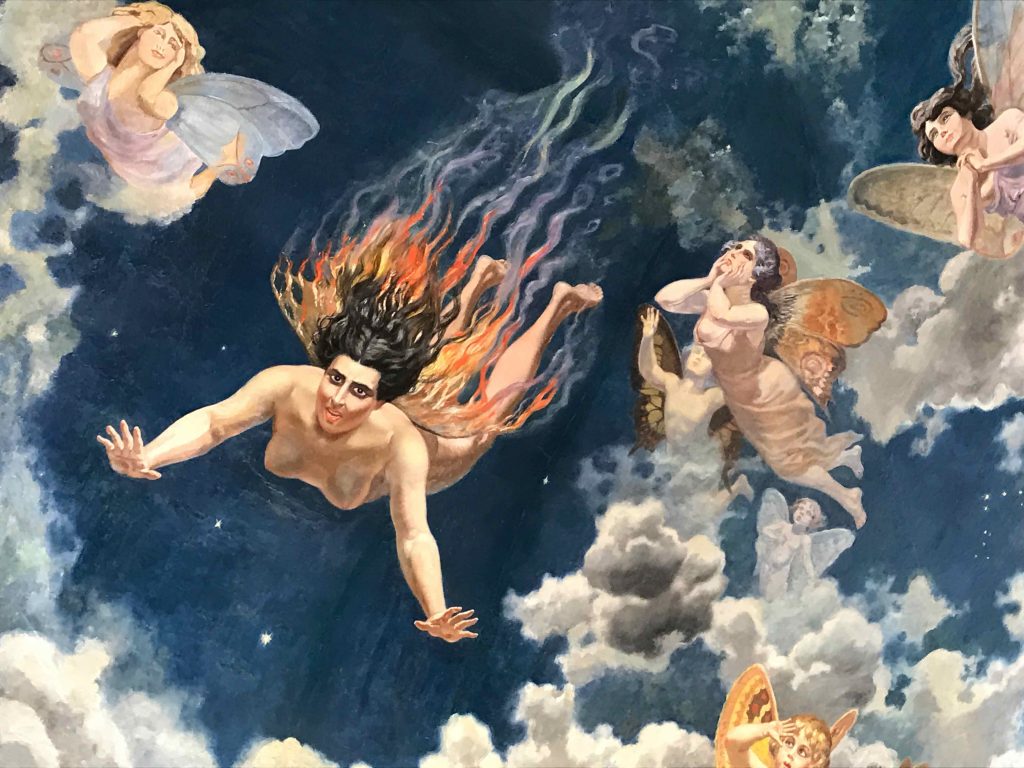 Salón de armas – Weapon room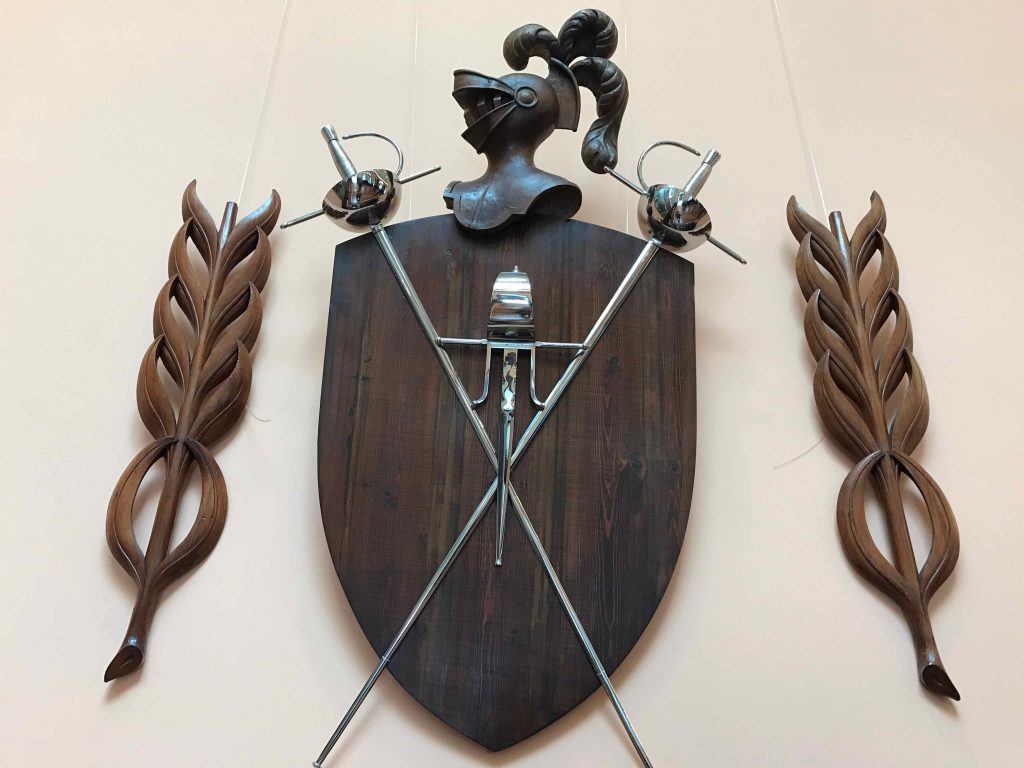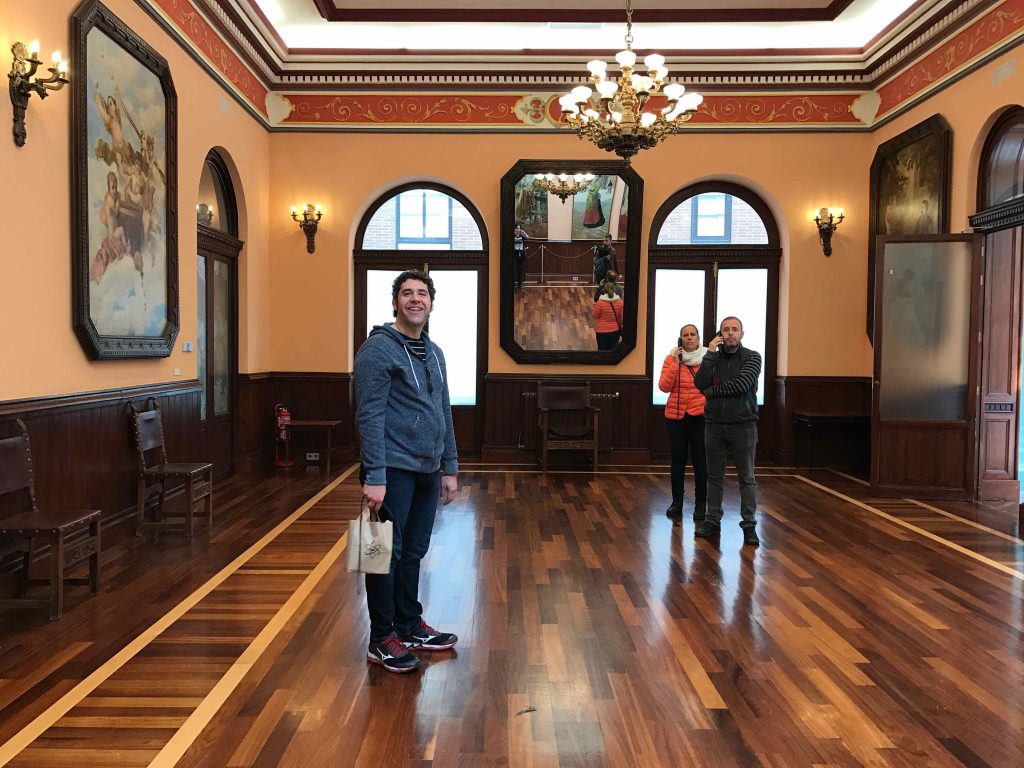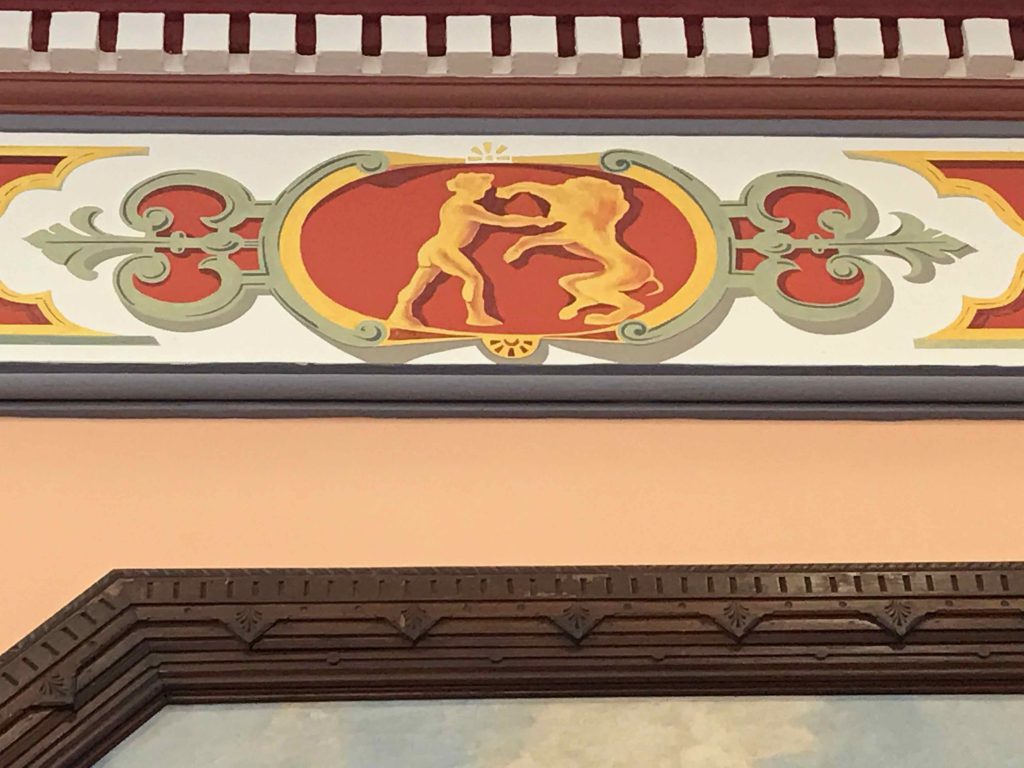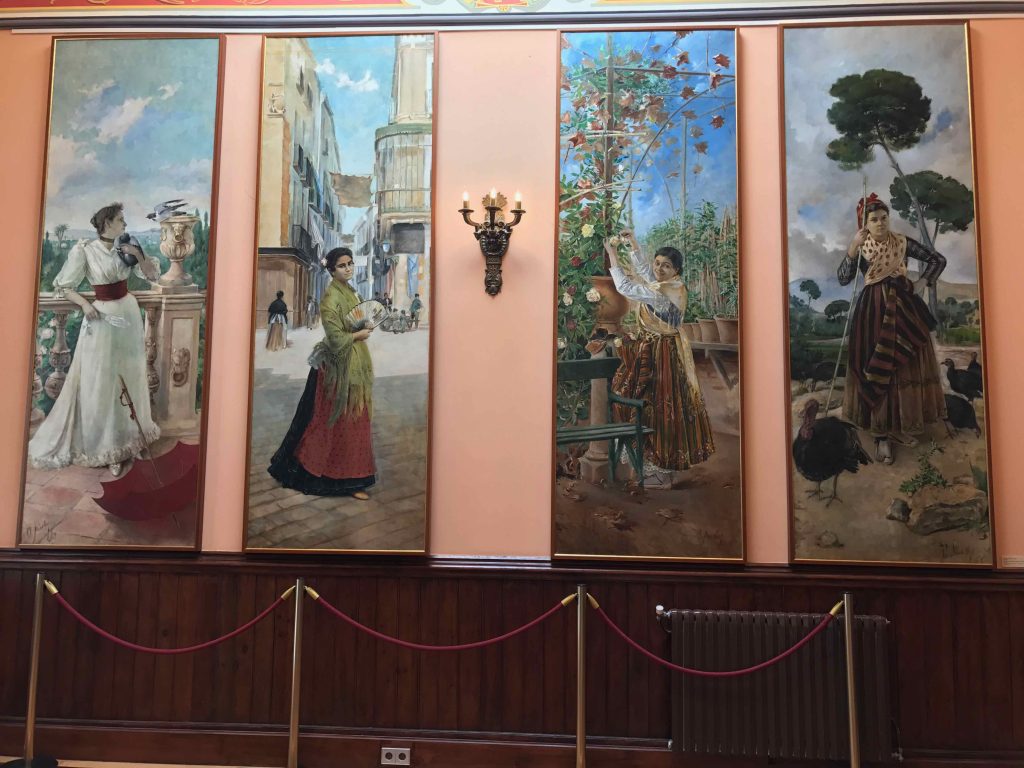 Salón de té – Tea room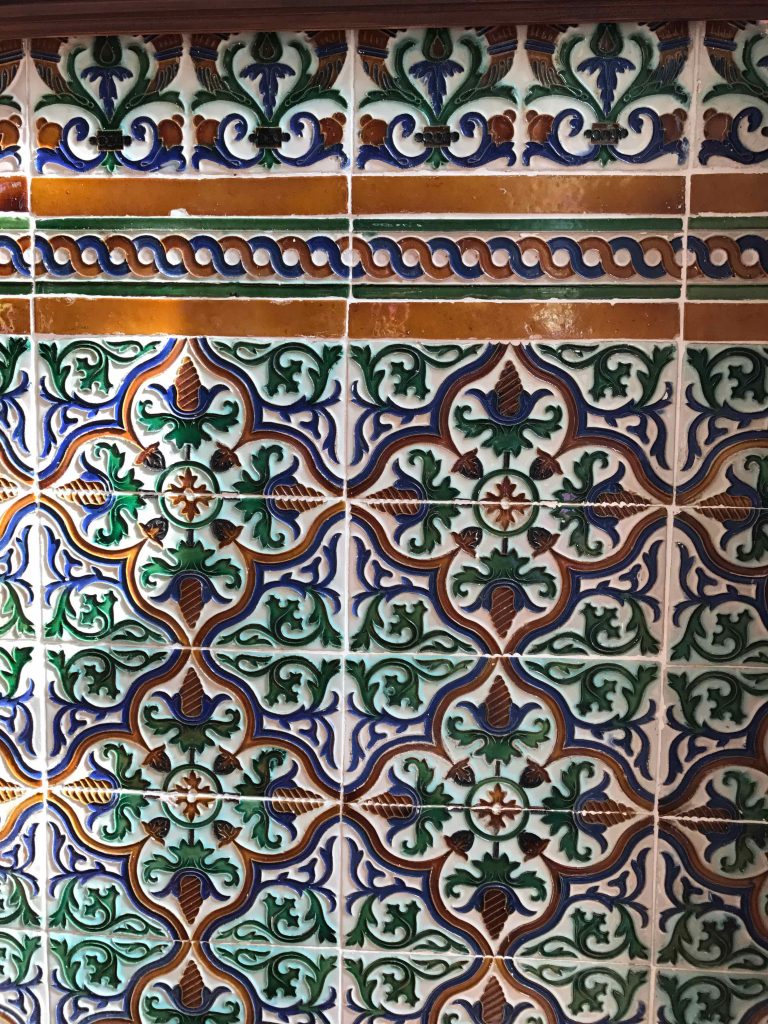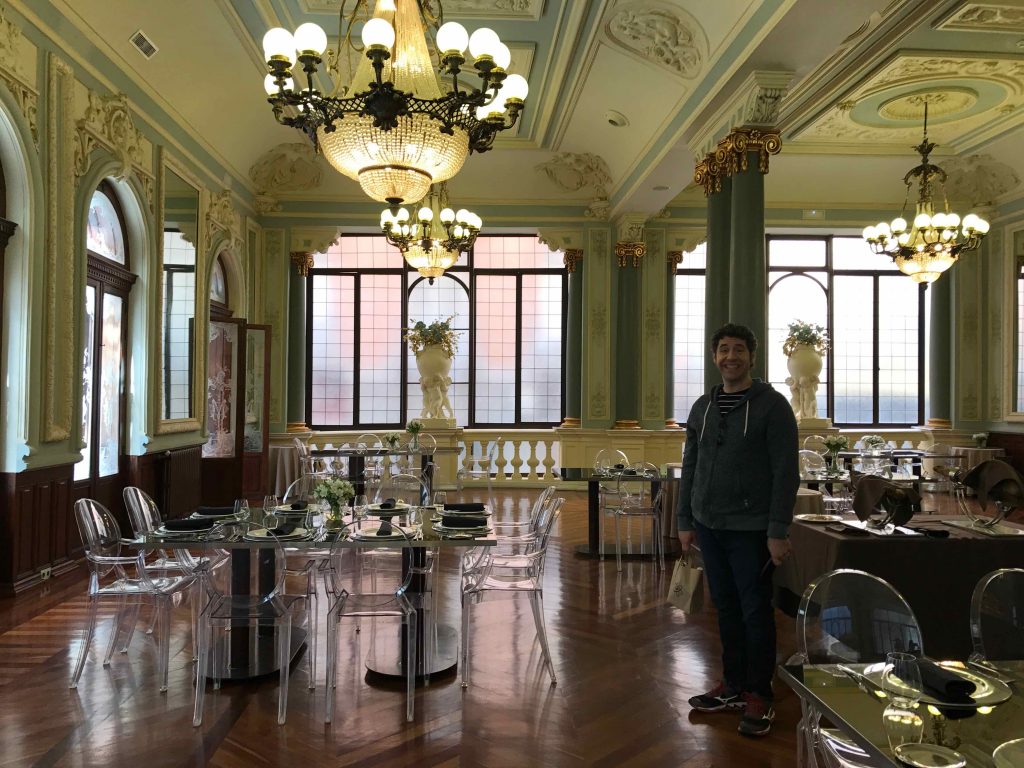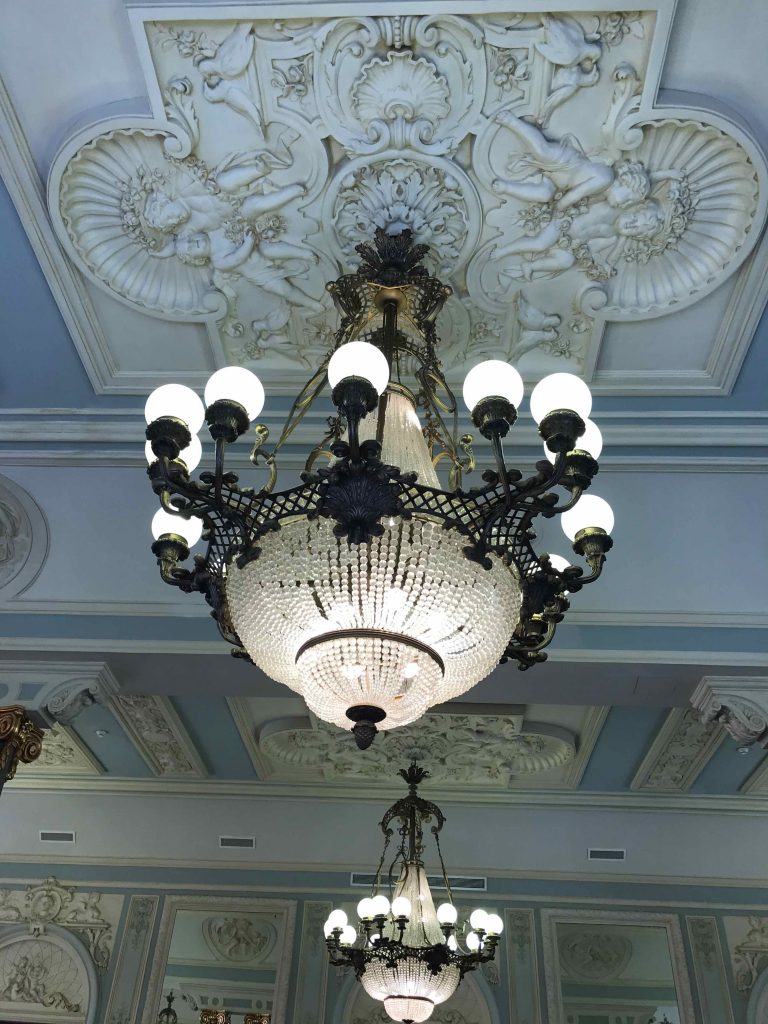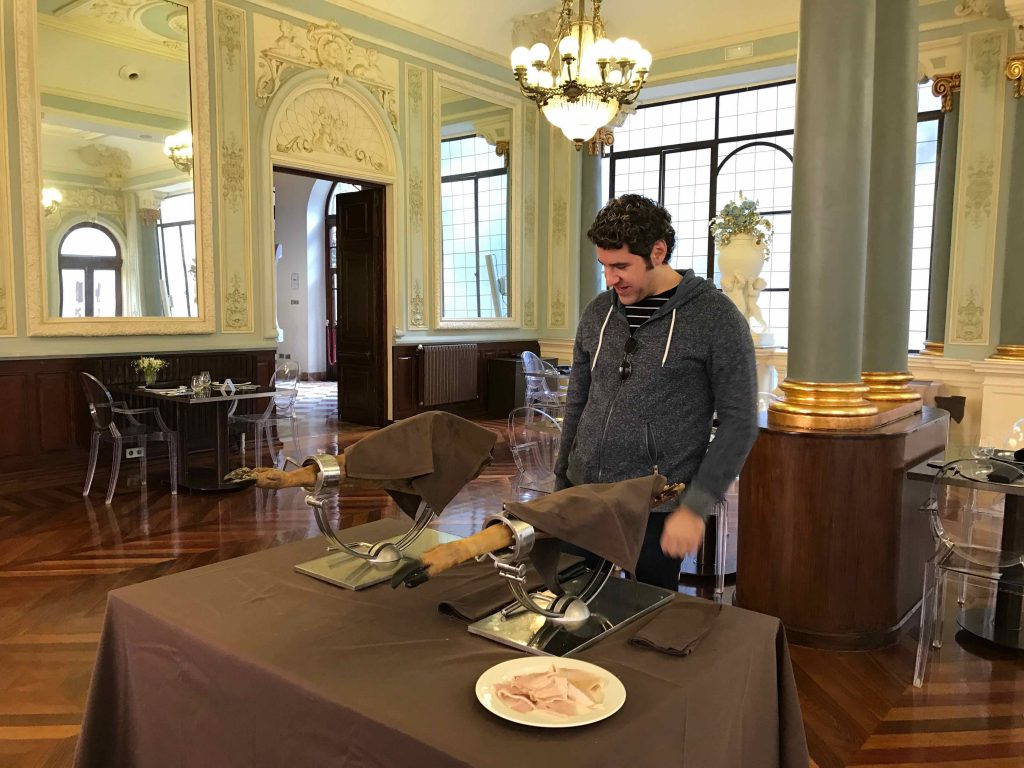 La exedra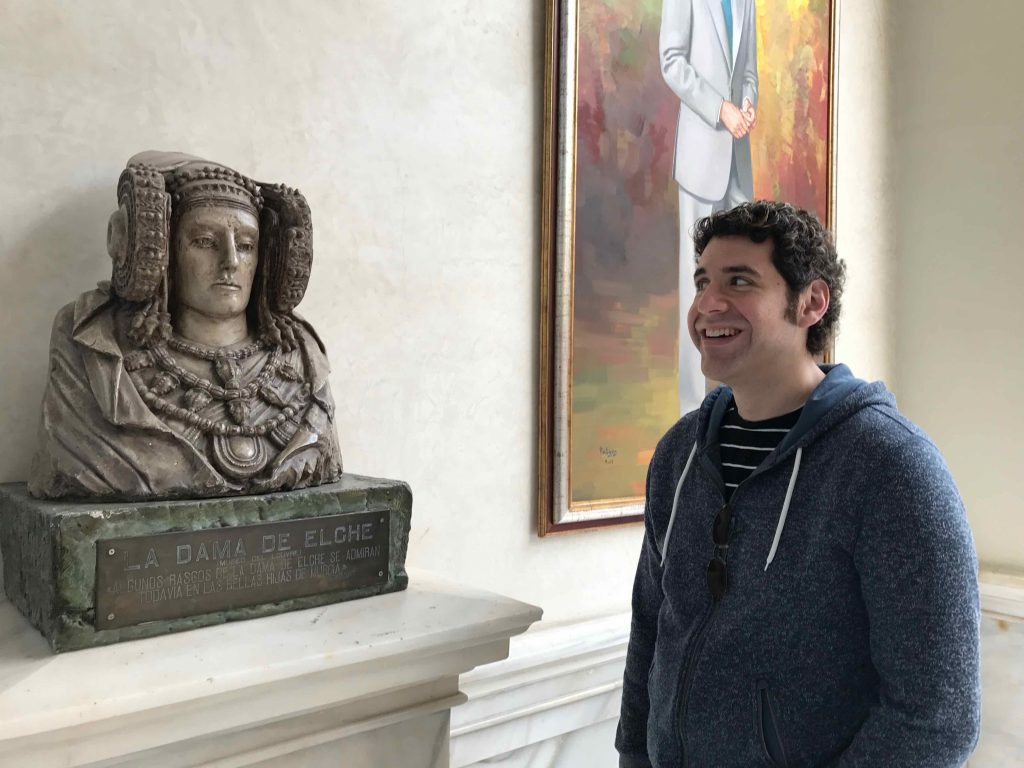 Patio Pompeyano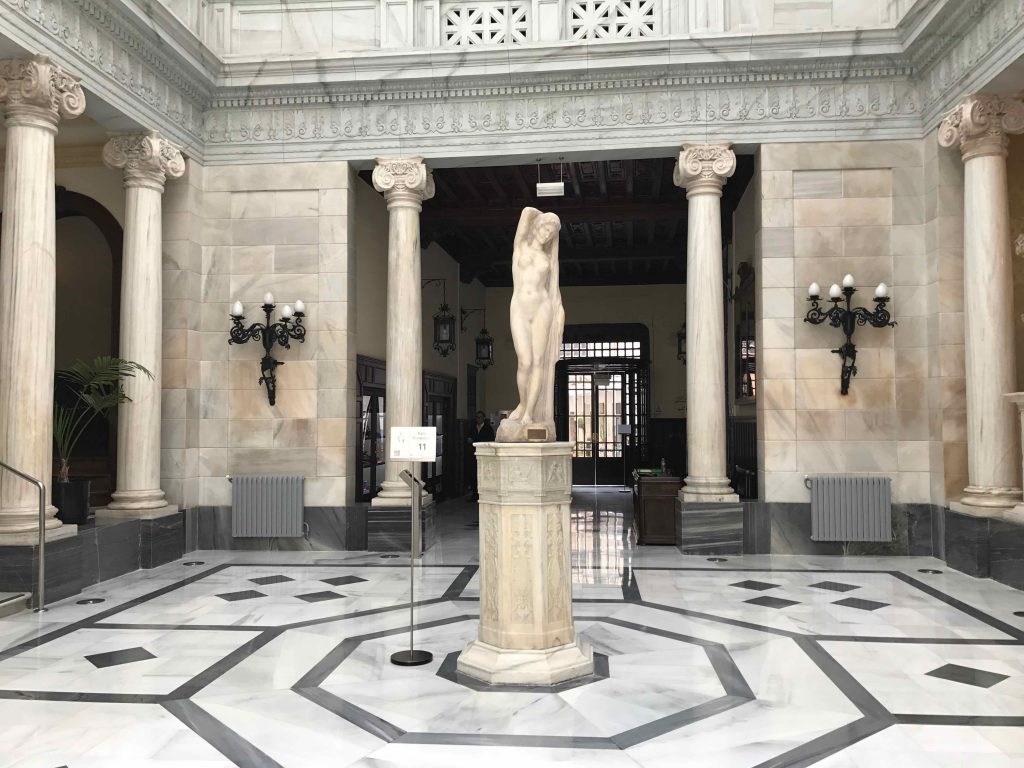 Miscellaneous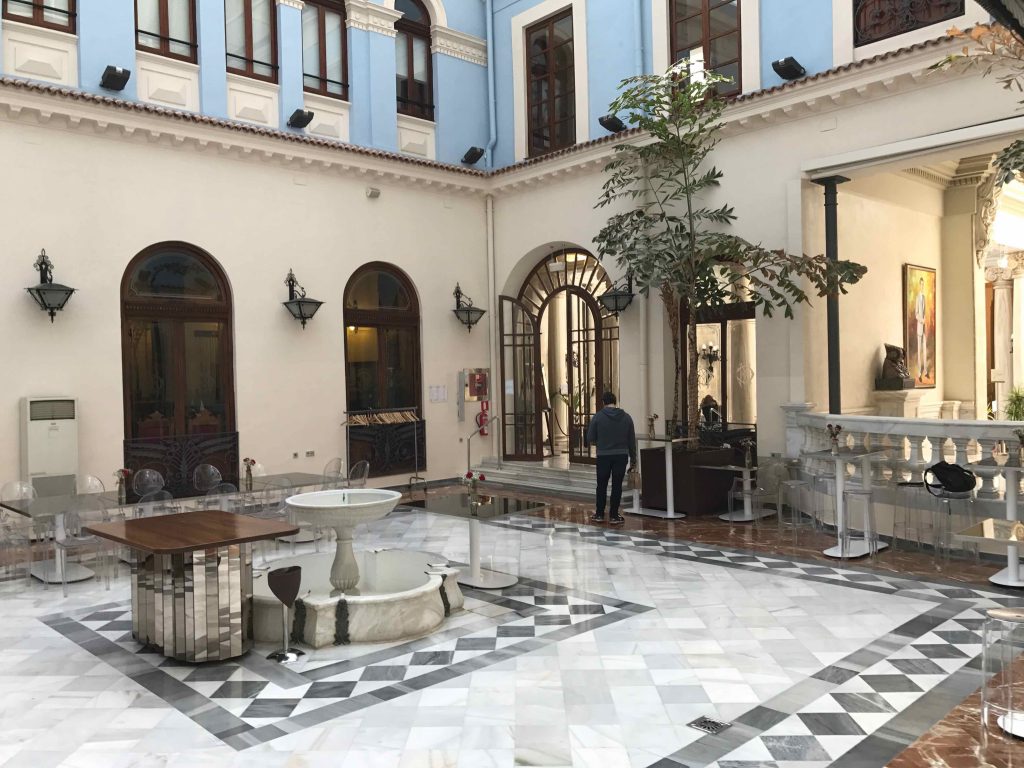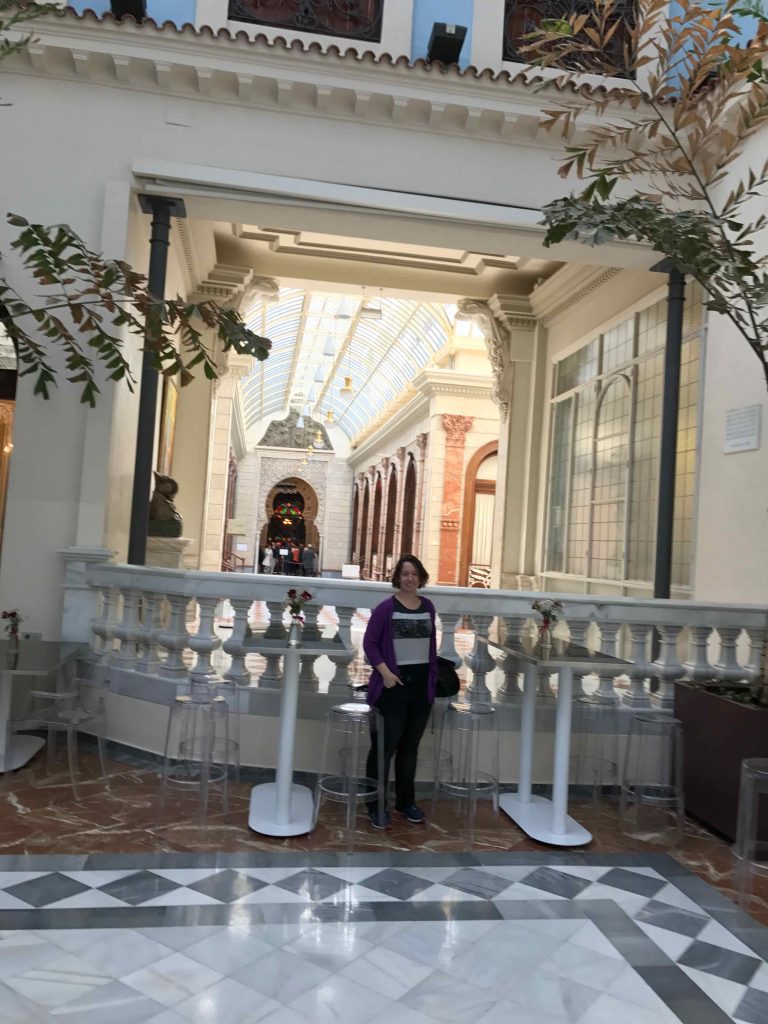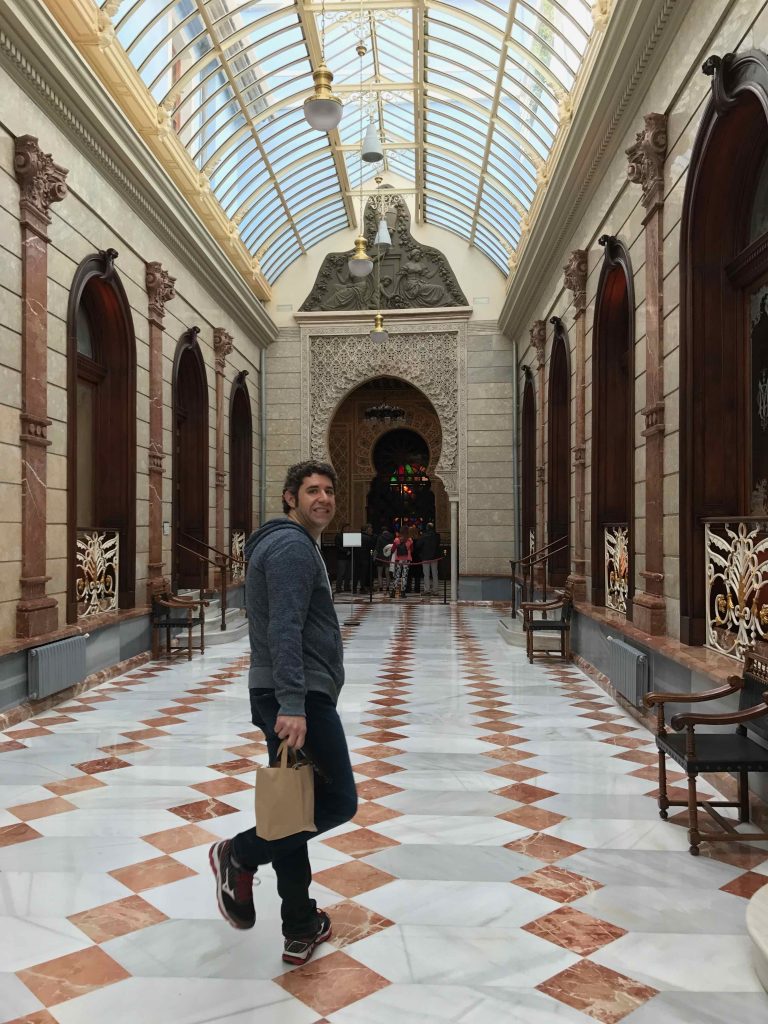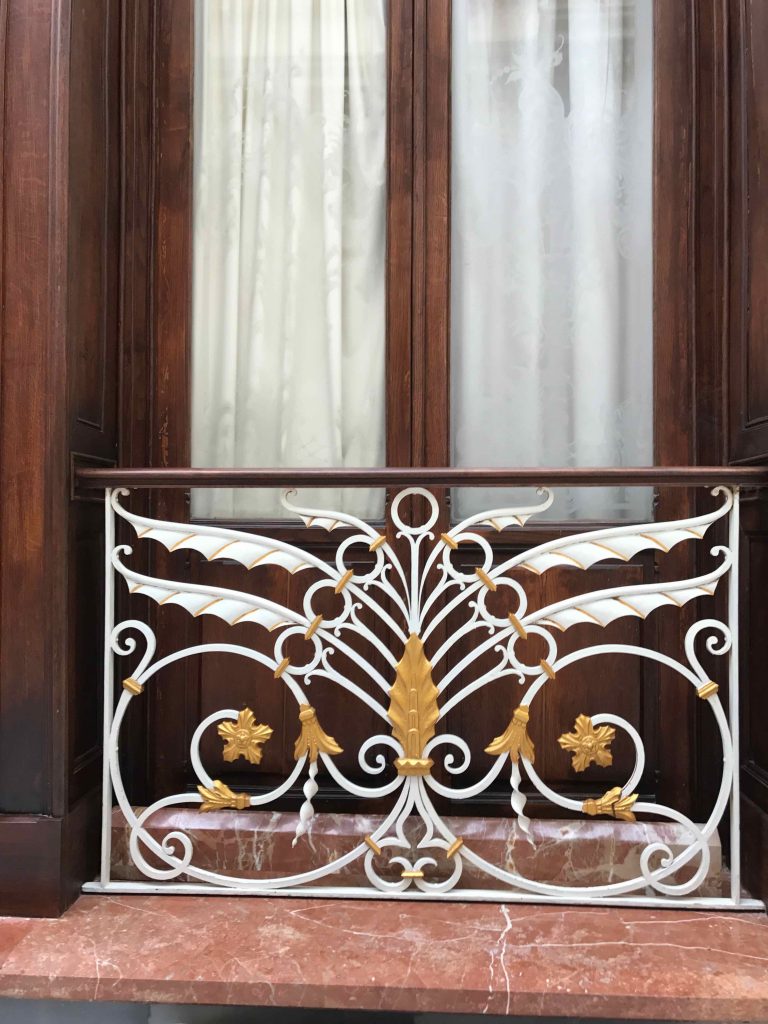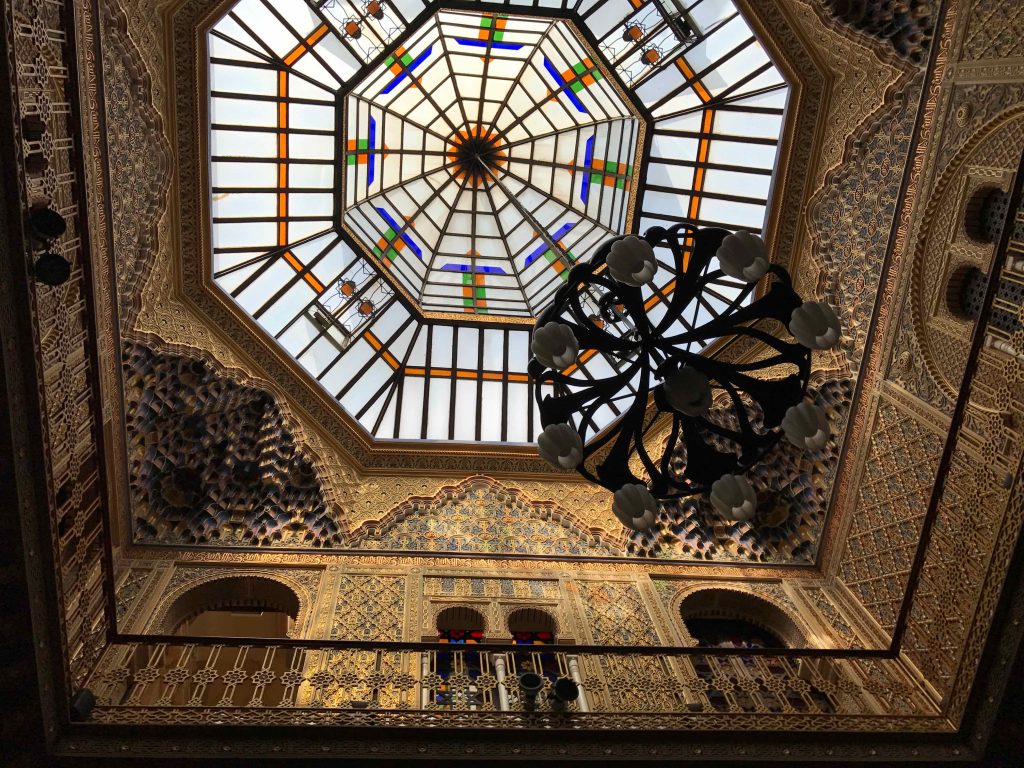 Like many Spanish cities, one can encounter beauty simply by strolling outside in Murcia. We were surprised to learn Spain's first public garden was in the city. At first we thought the garden was named for the white flowers lining the path (in Spanish, florida = flowering and blanca = white), but that's not the case; Floridablanca Garden was named after an 18th century count.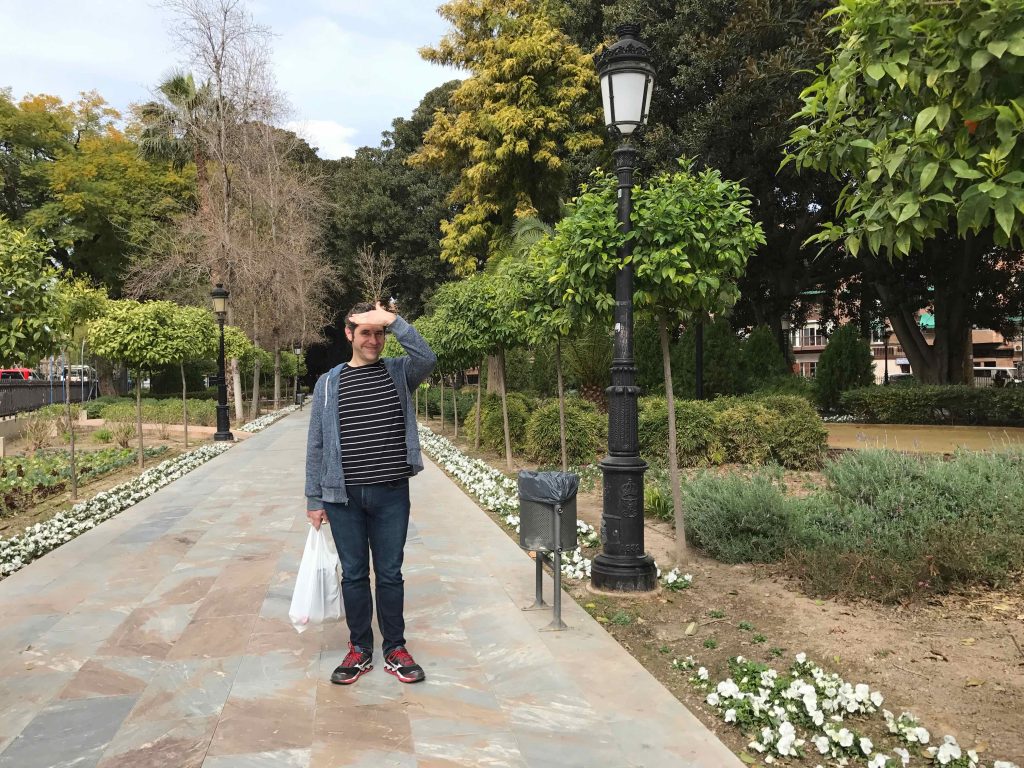 City Hall (the ayuntamiento) is pretty easy on the eyes.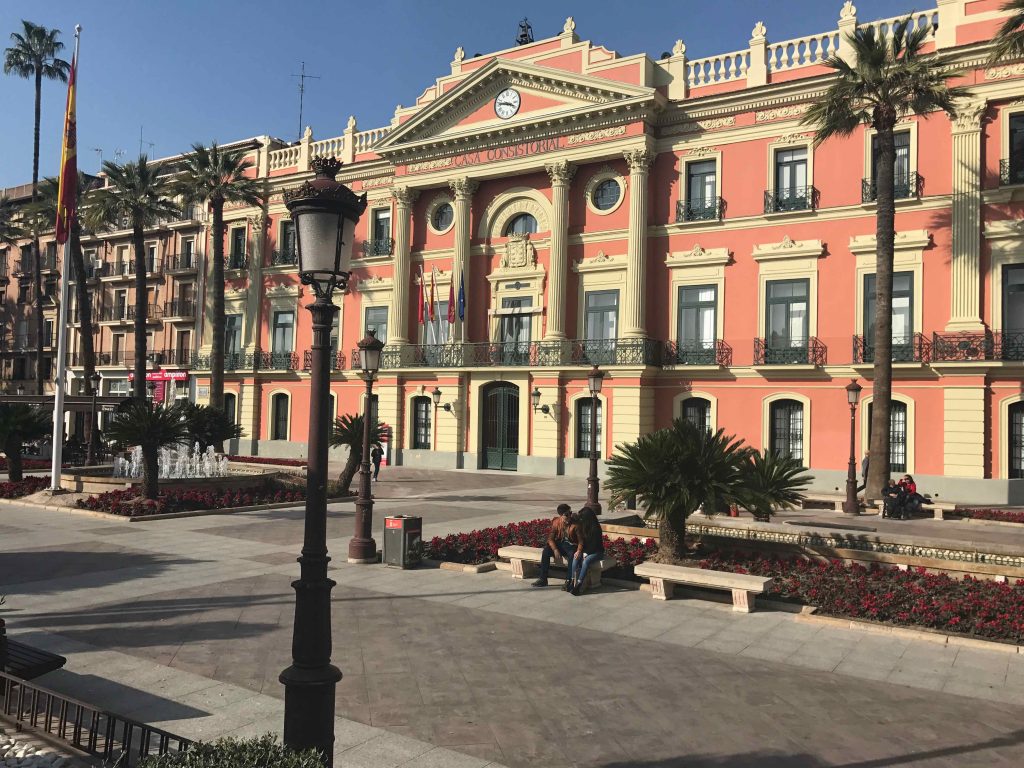 Murcia has some interesting sculptures in and around its river, particularly the one representing the sardine, whose burial is part of the spring festival in the city.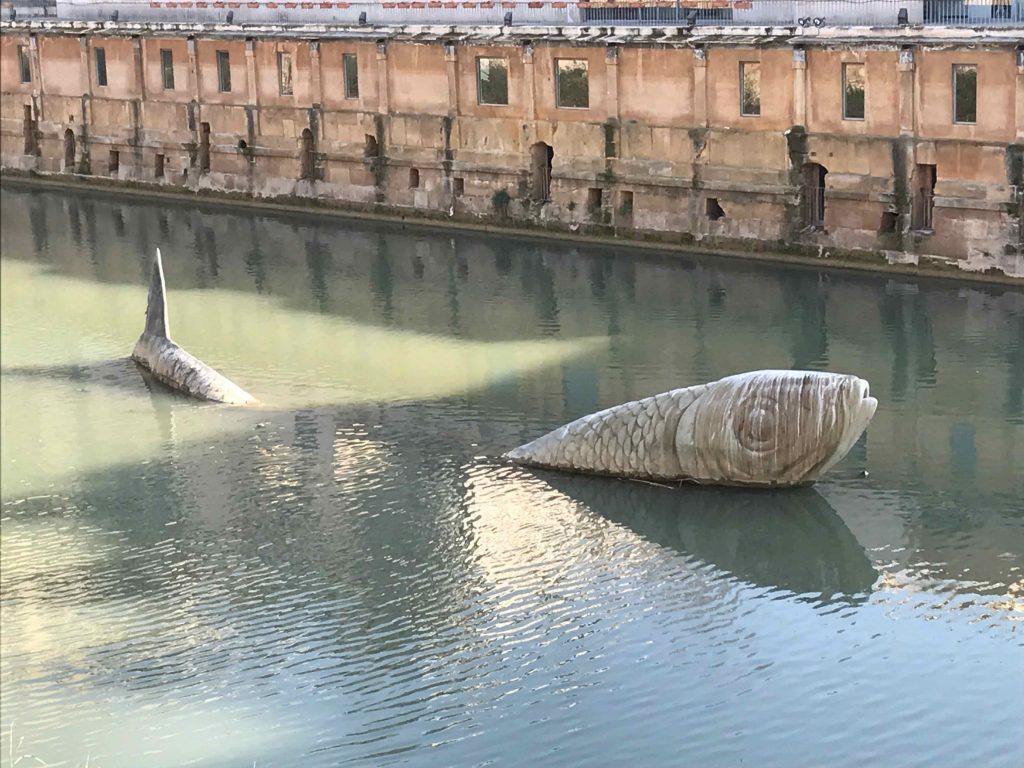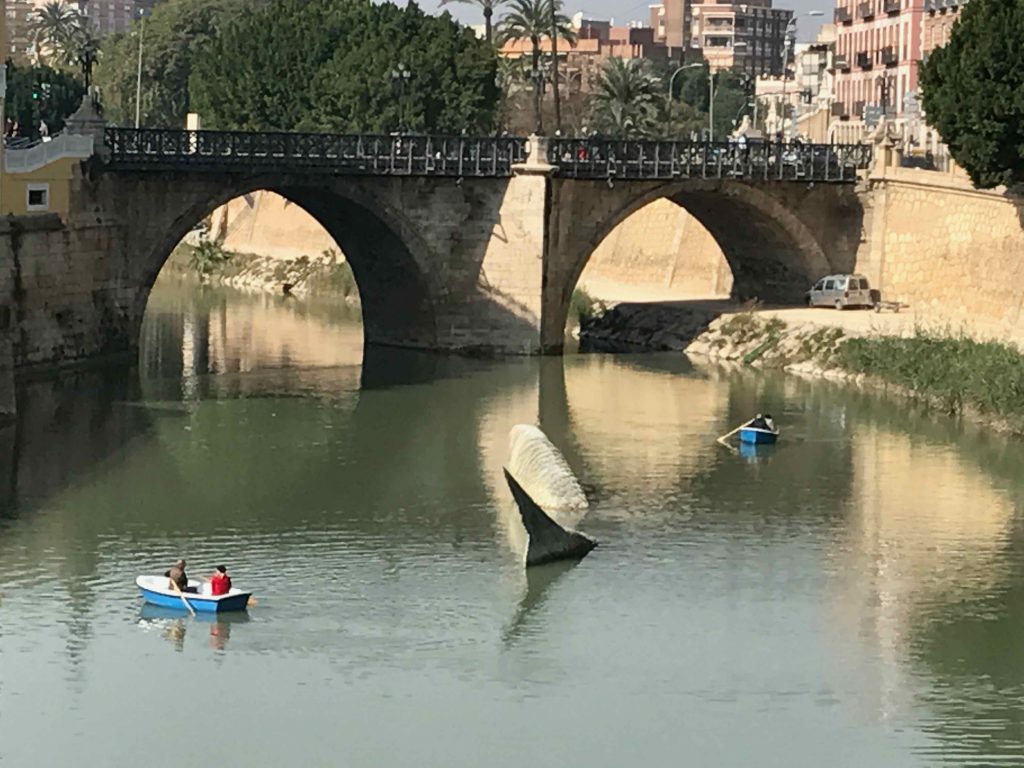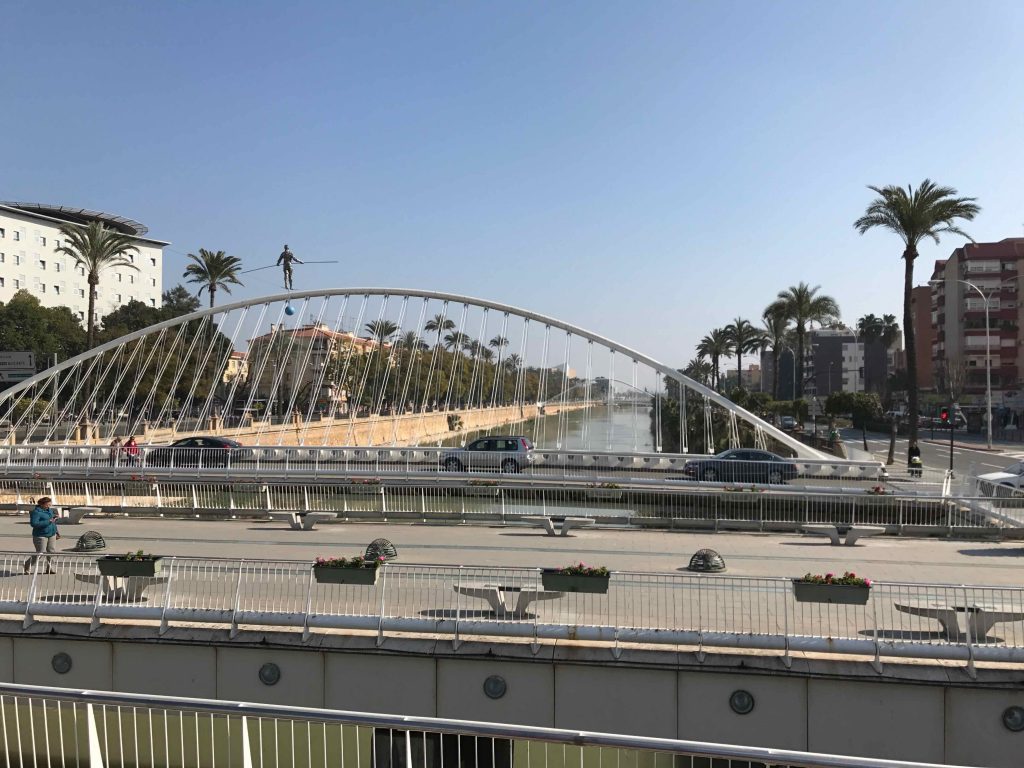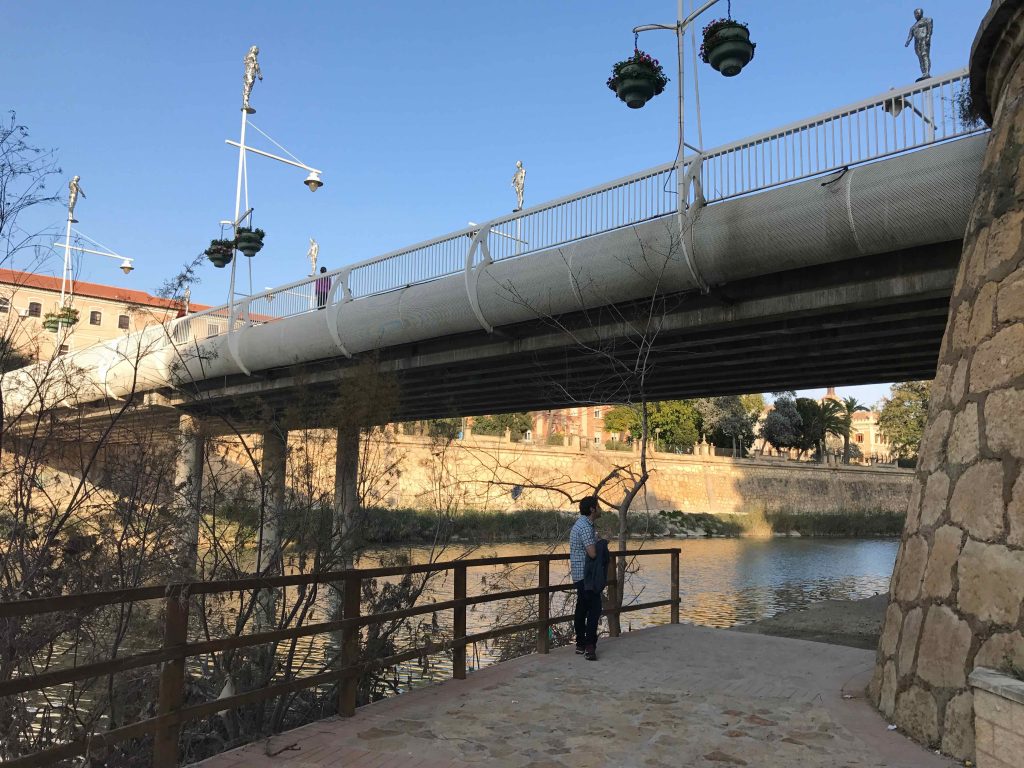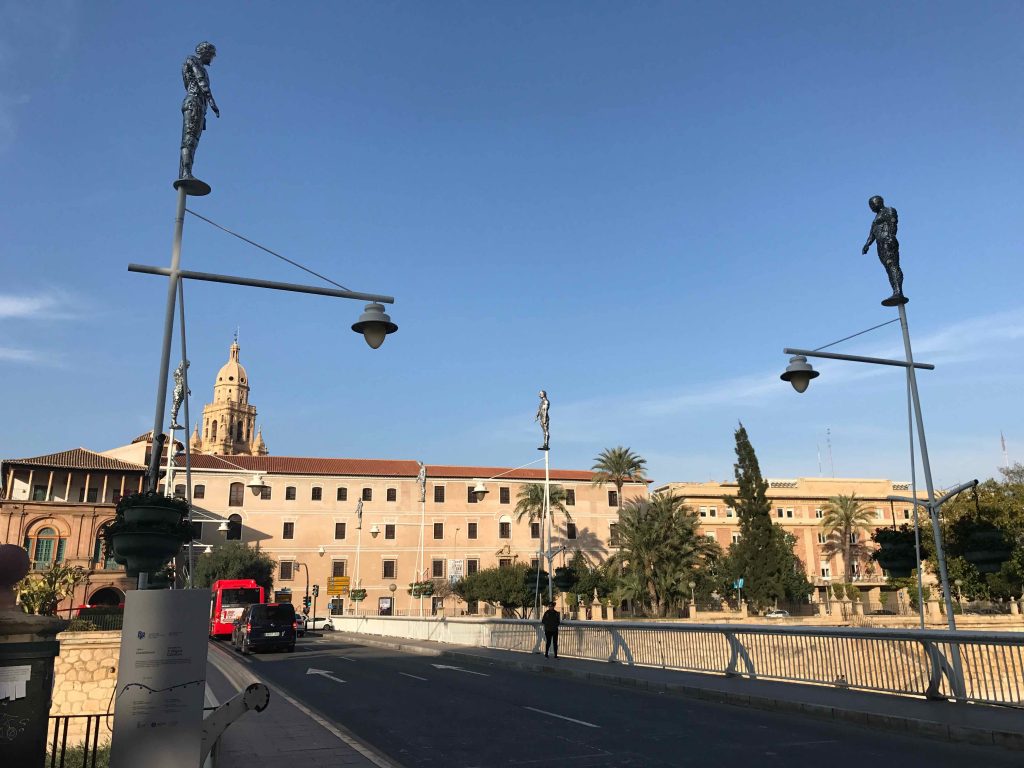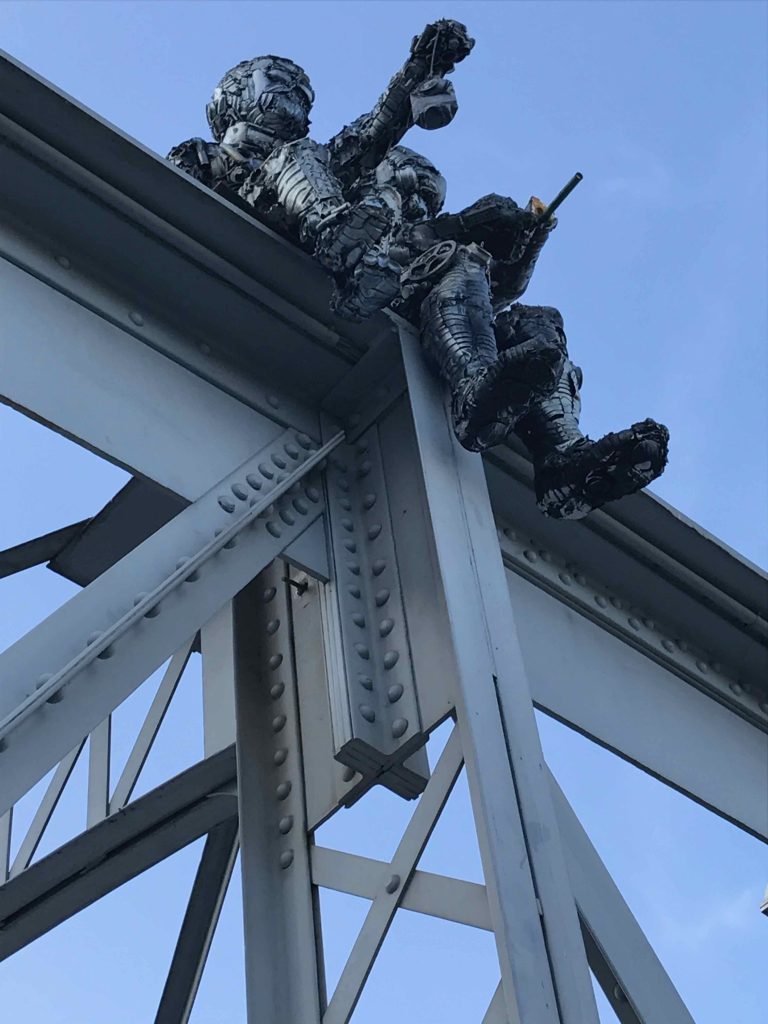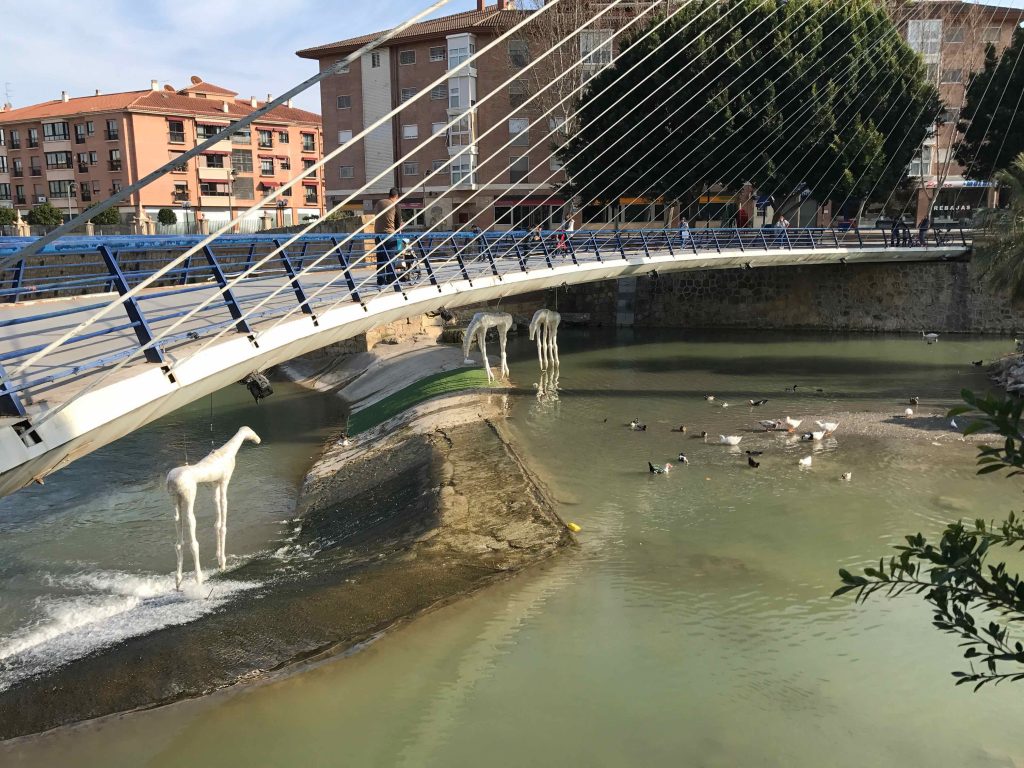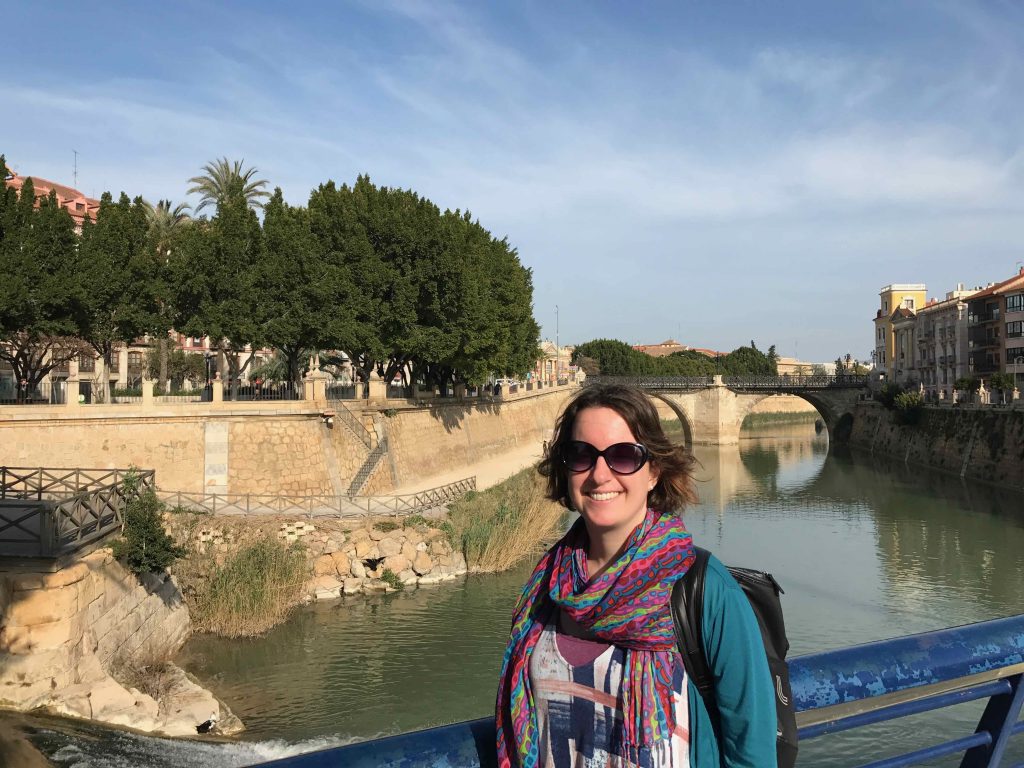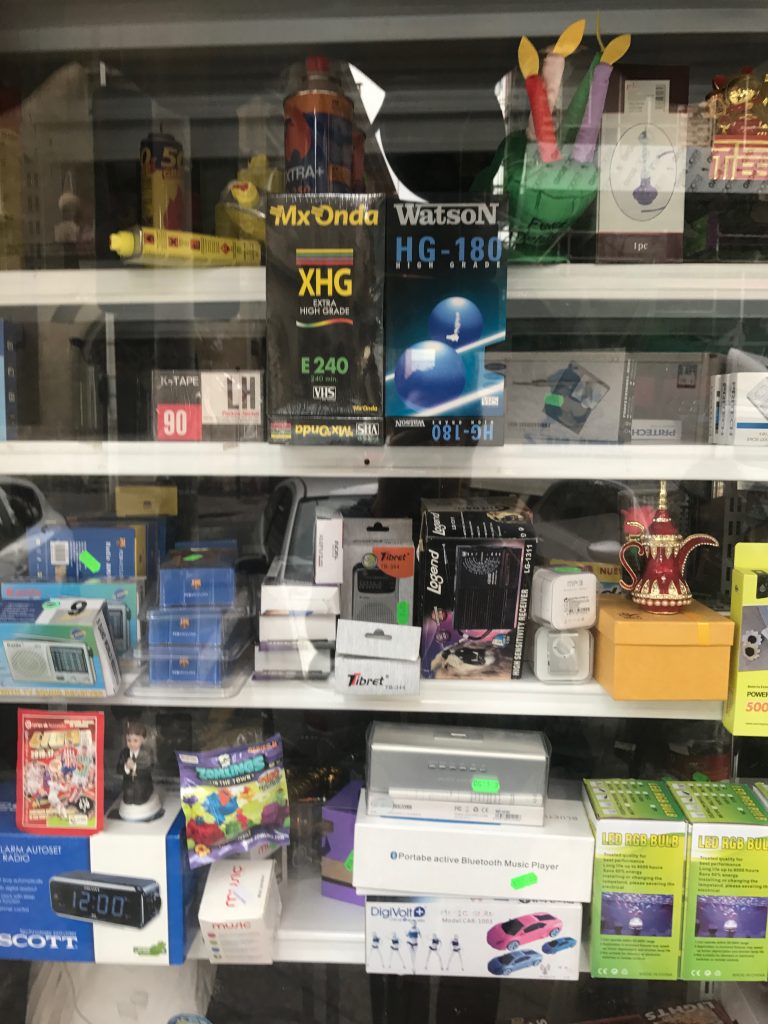 Based on the bands on its feet, we are hoping this pigeon was part of some experiment, rather than the result of something like teenage graffiti going wrong…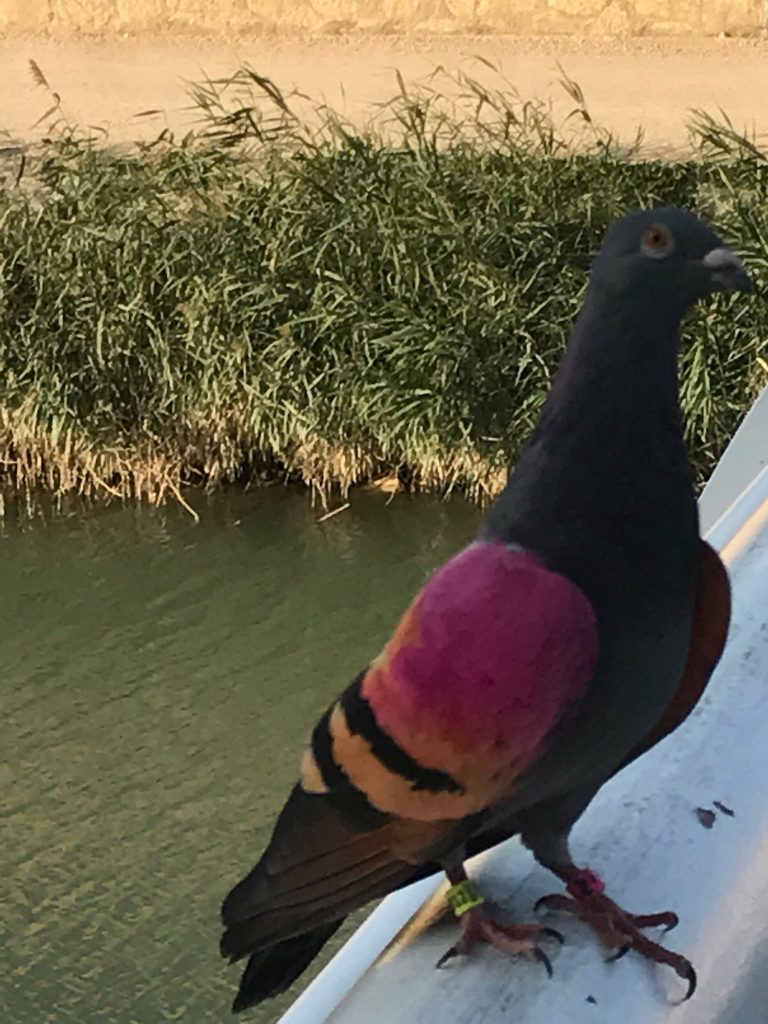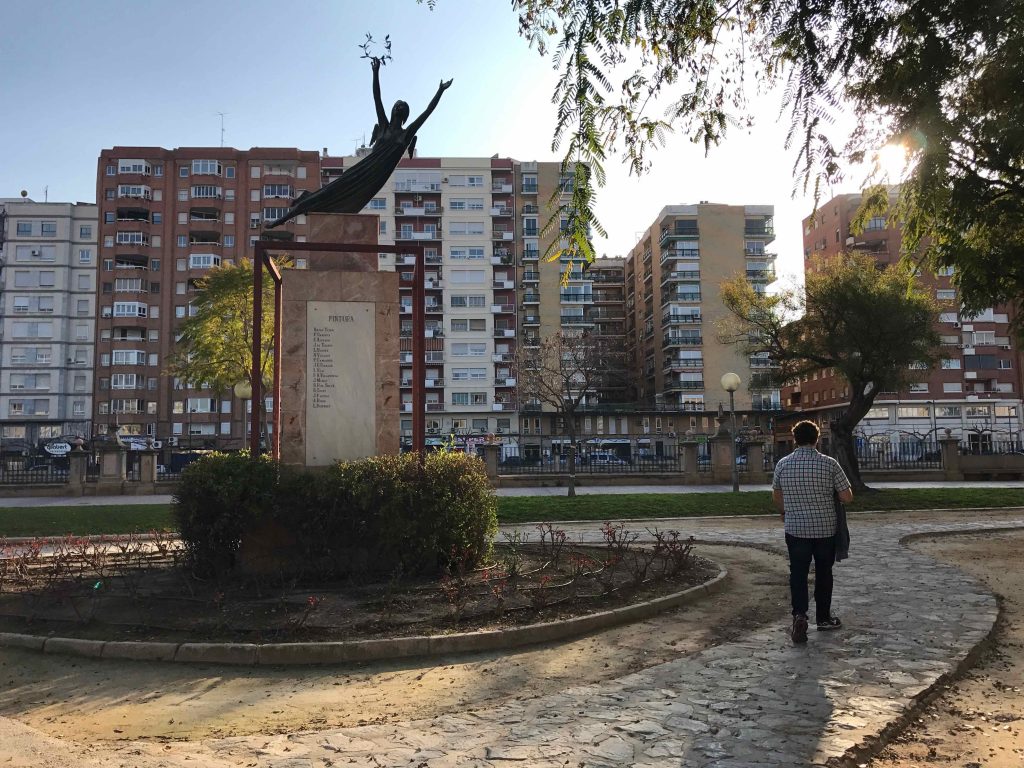 The old water mill on the Rio Seguro has been converted into a hydraulic museum. After going by several times, we finally found them open on Monday before we left. Doer enjoyed all the old remnants from the mill's days grinding flour and paprika for the area. There was even a series of photos dedicated to the last man to work here, who had to understand all the intricacies of adjusting the stones and incoming water pressure to produce a consistent product. With industrialization, all that knowledge died with him.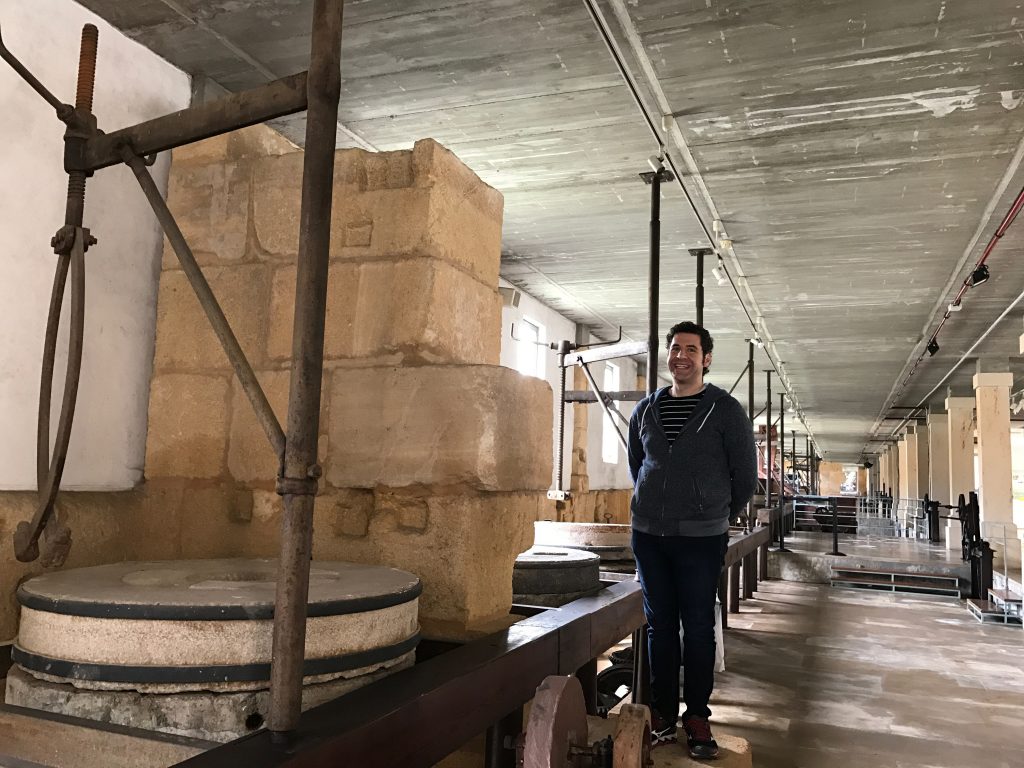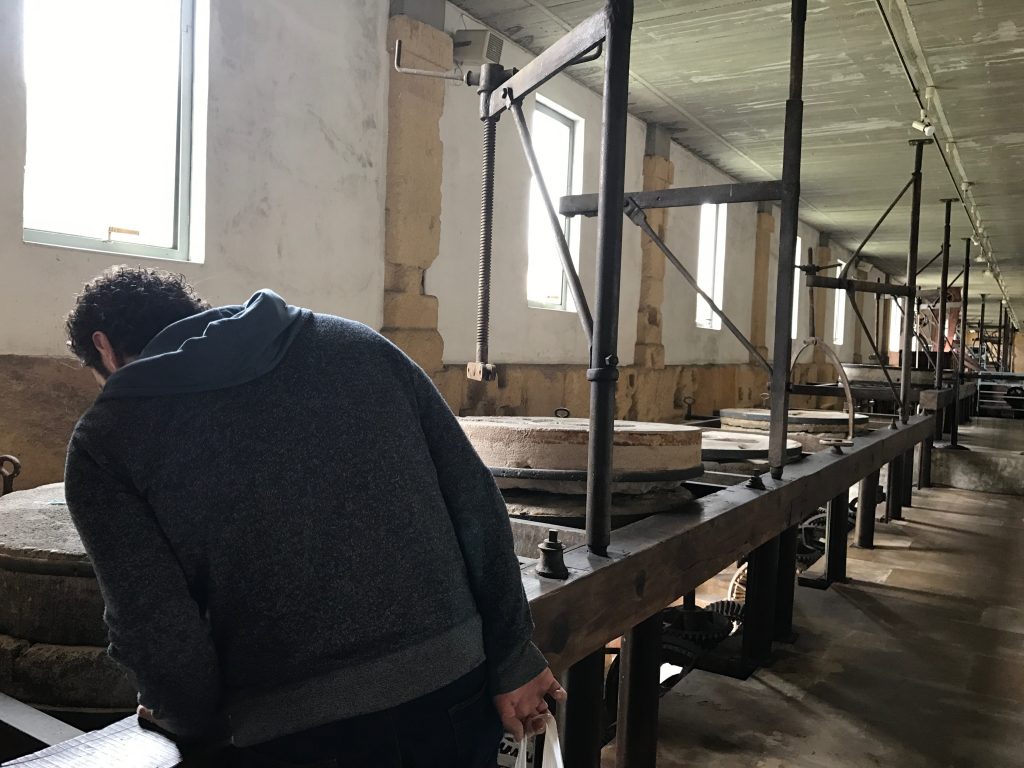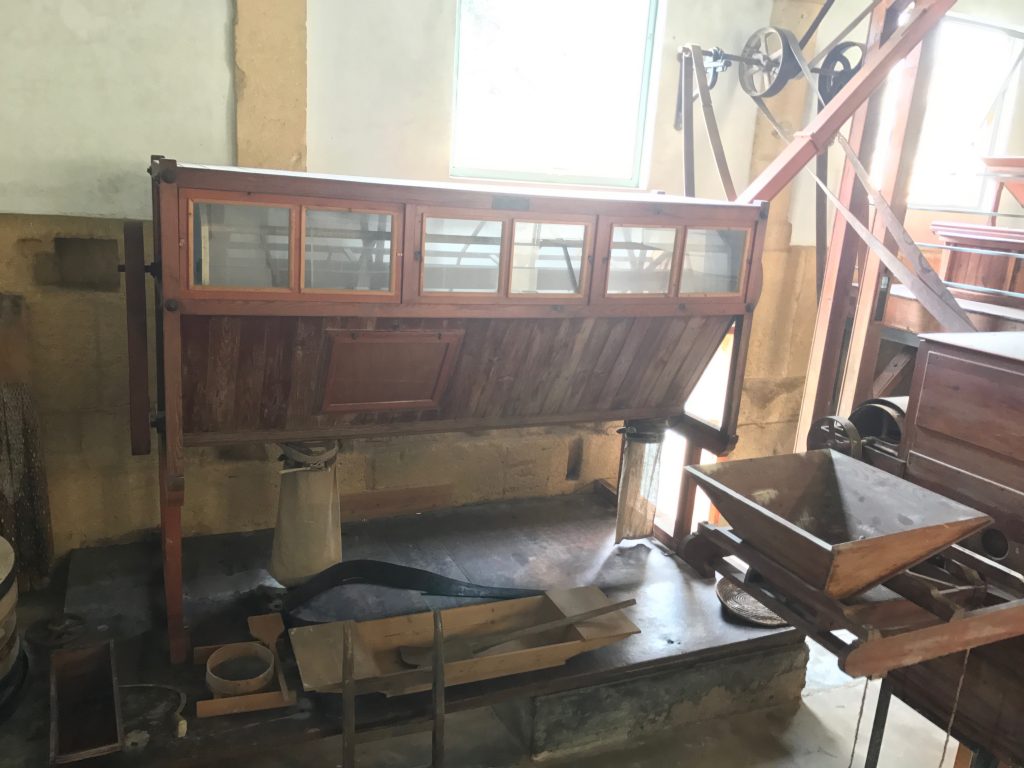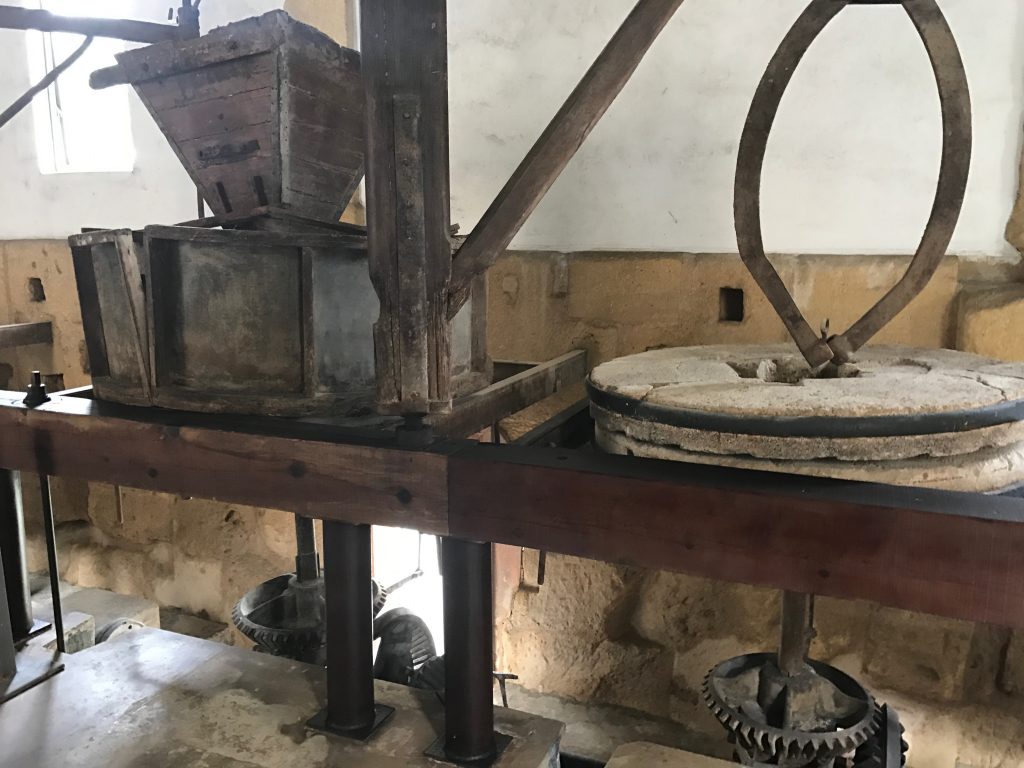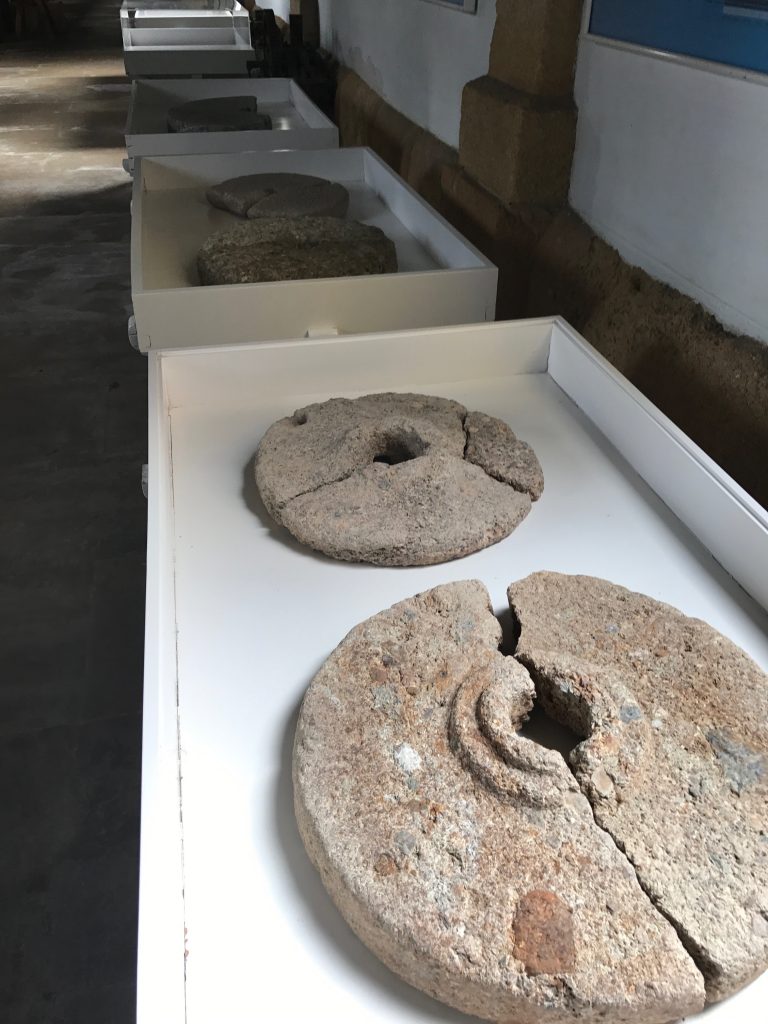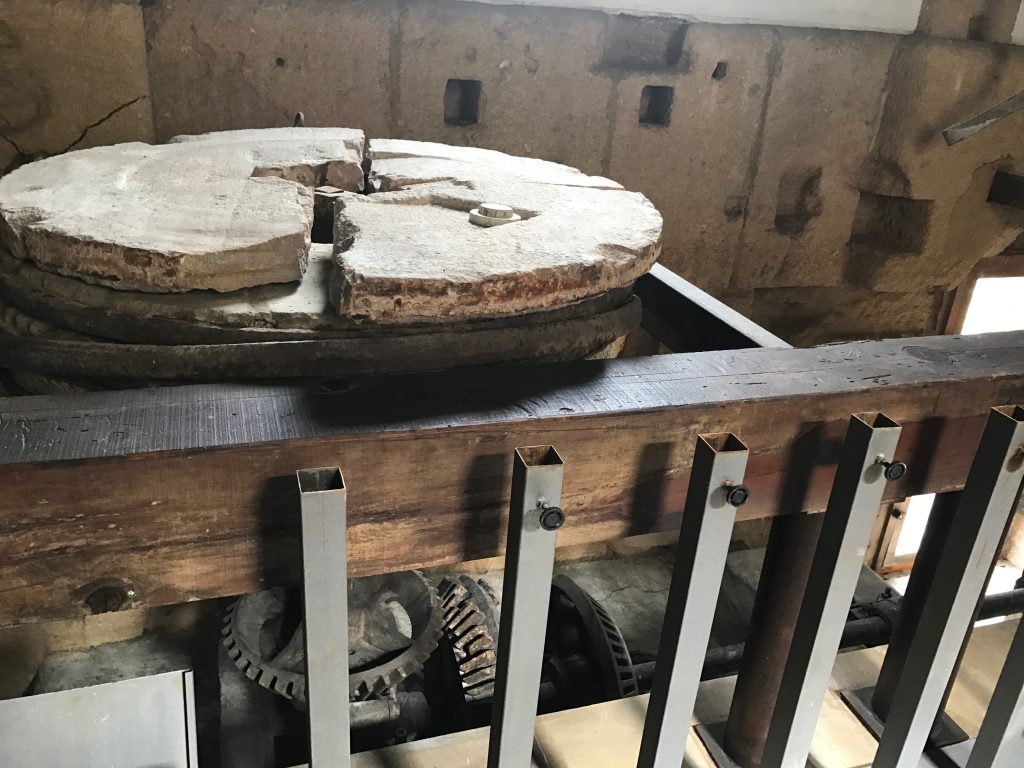 We ate and drank well in Murcia, of course. We enjoyed sampling regional specialities, like a delicious meat pie that was perfect in the morning.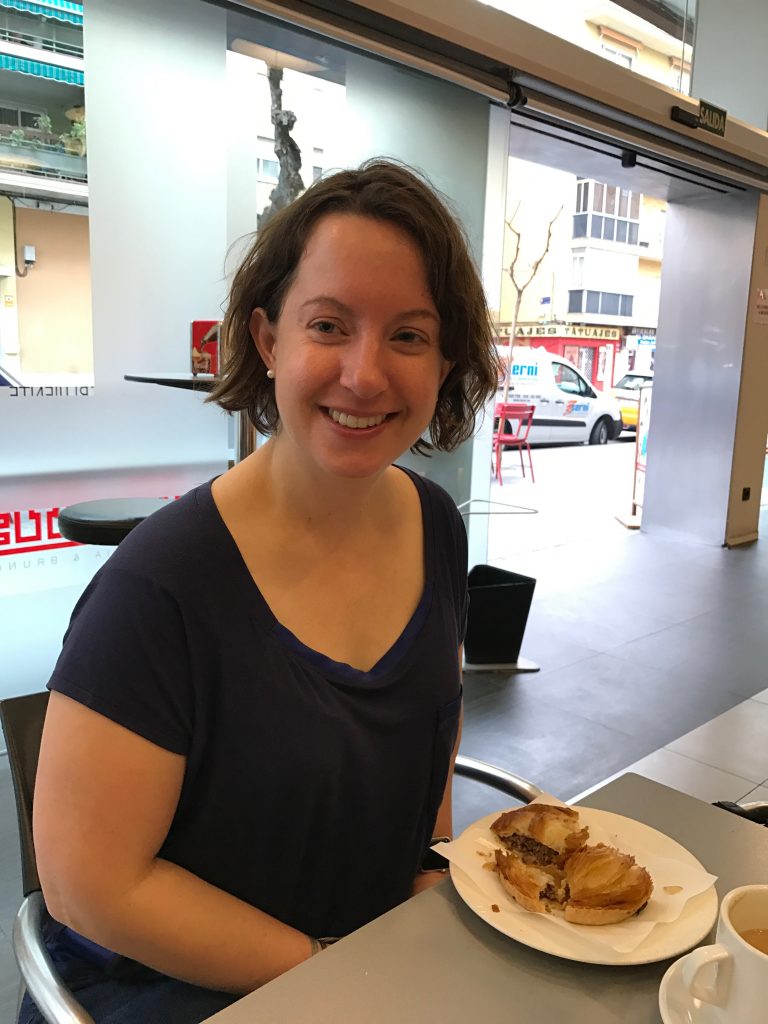 Good breakfast ought to be accompanied by (or at least followed up with) good caffeine, so we were thrilled to stumble upon Coffee Lab next to the Cathedral – indeed, it's a place that would be right at home in Seattle or Portland.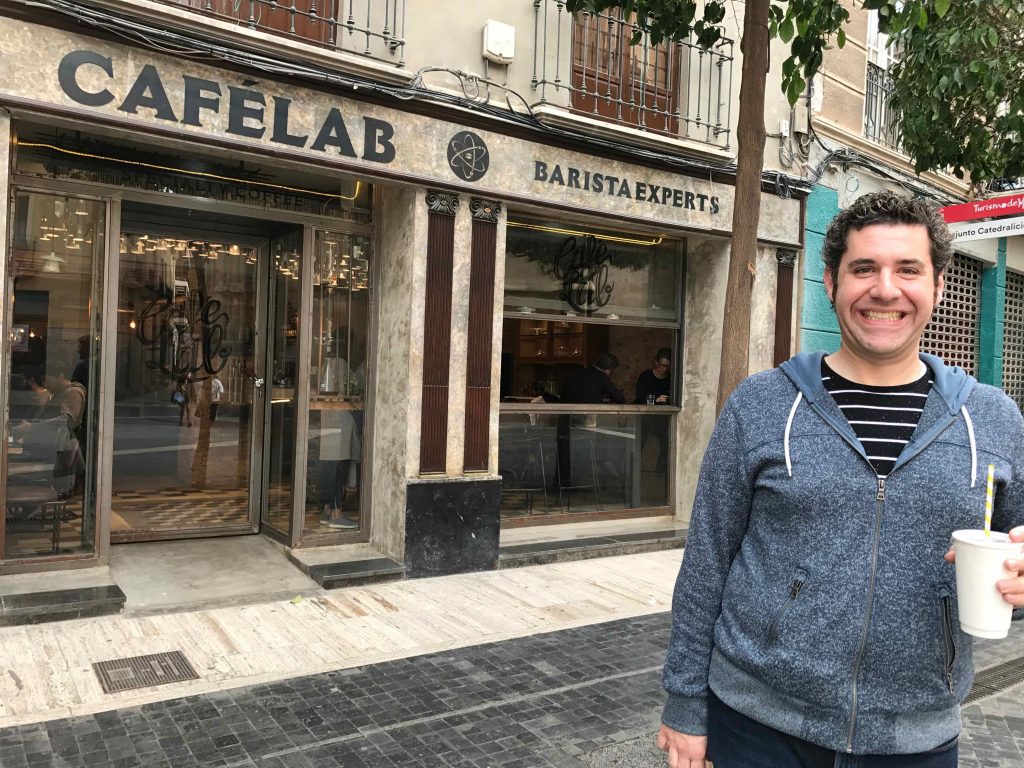 The coffee was legit and they did some fun drinks: nitro coffee, pour-overs, etc. Their carpenters, plumbers, and electricians also did a great job with the fixtures, which are all works of art in themselves – most made out of old coffee brewing equipment.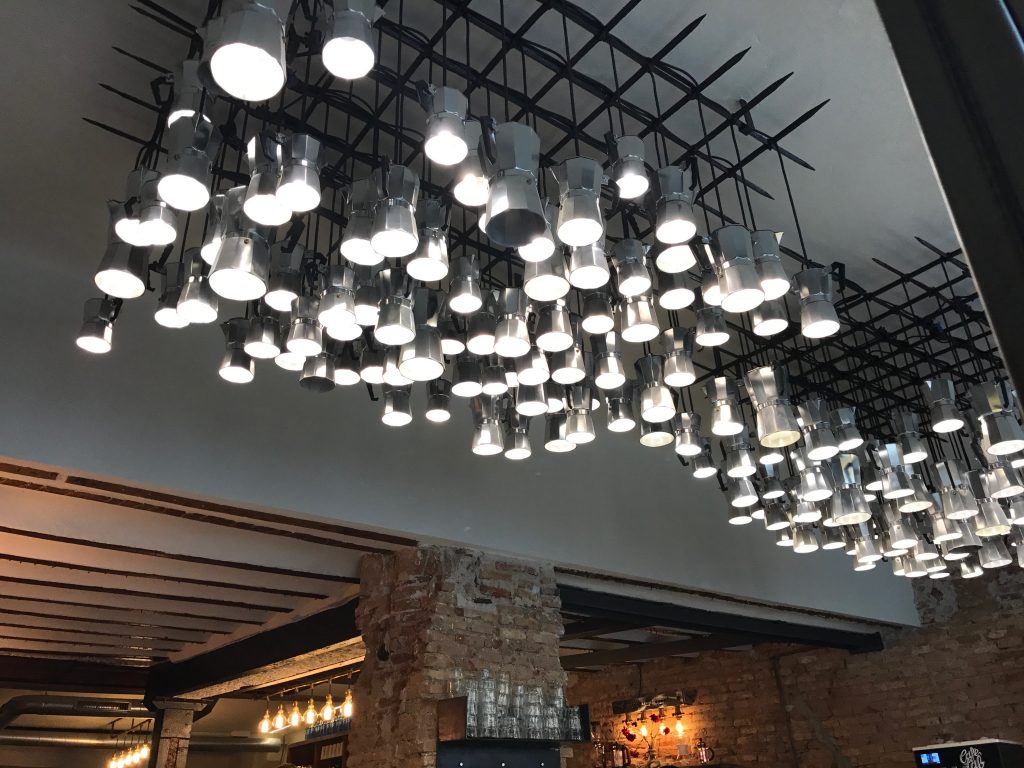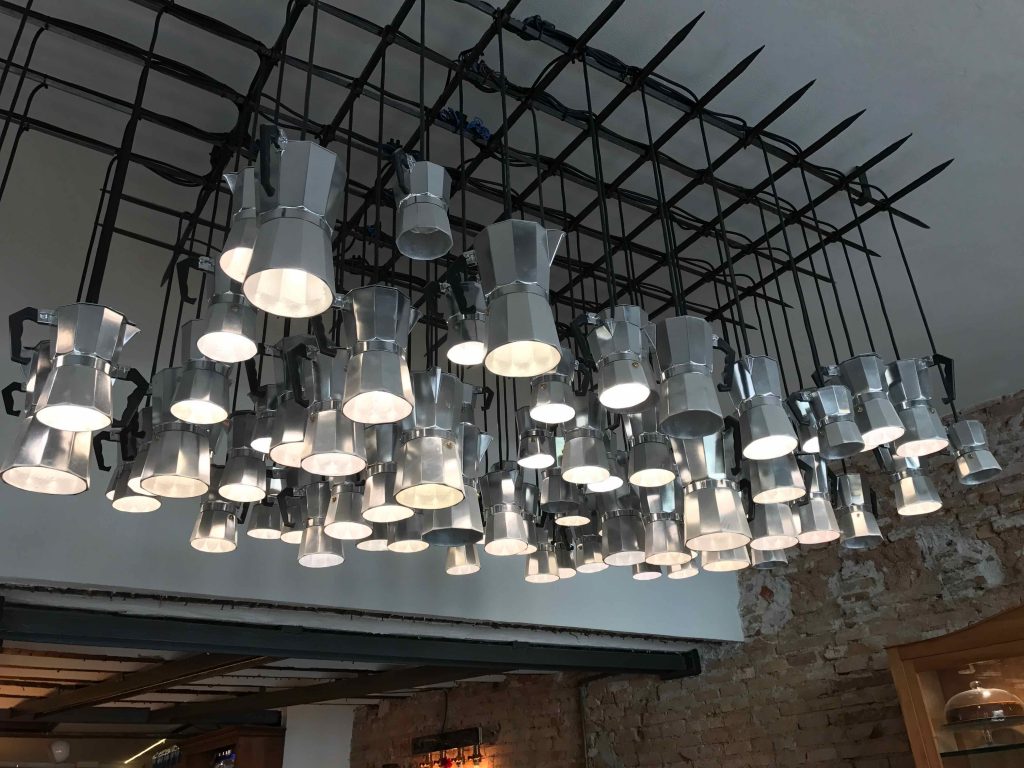 Even the bathroom was fun.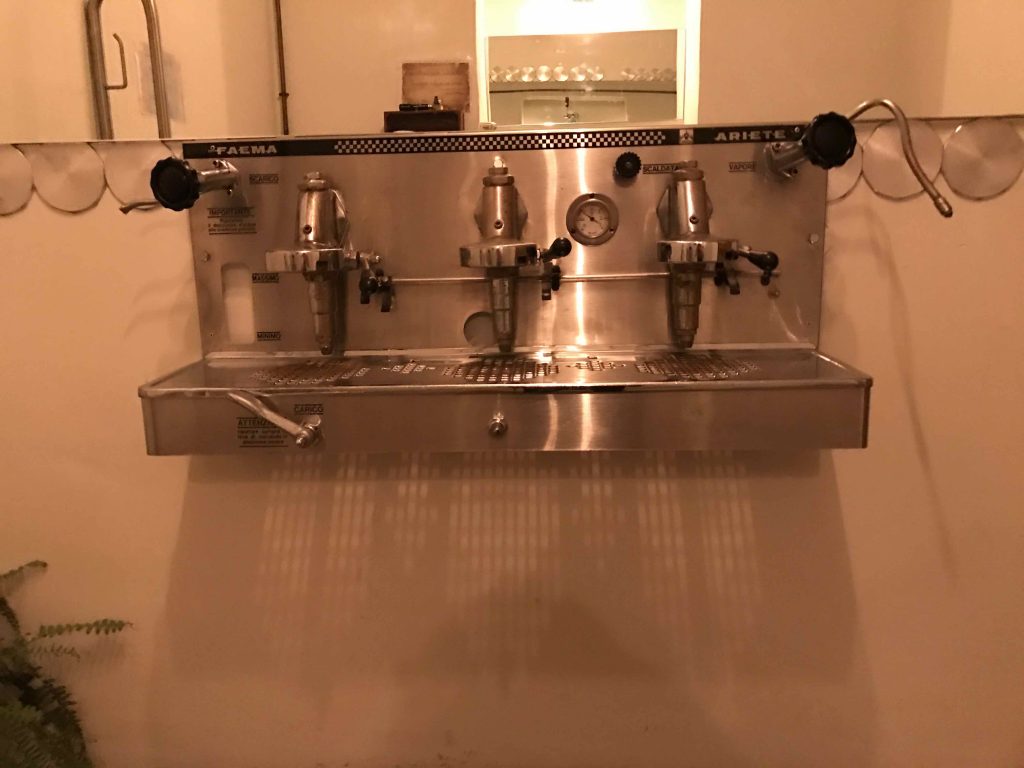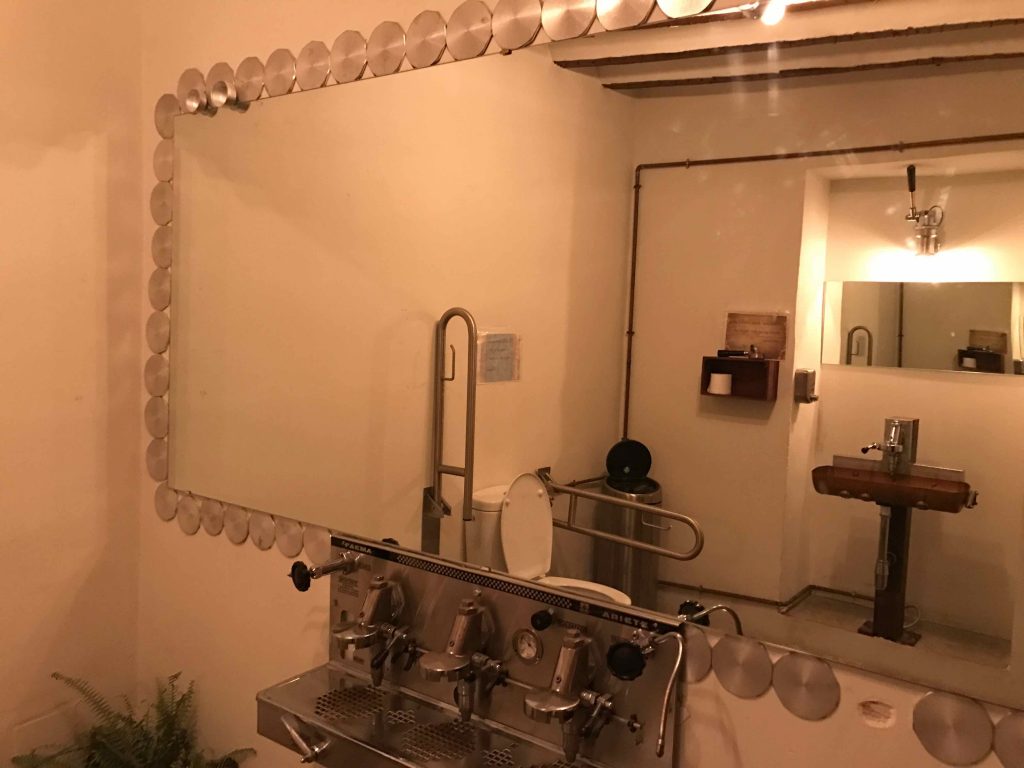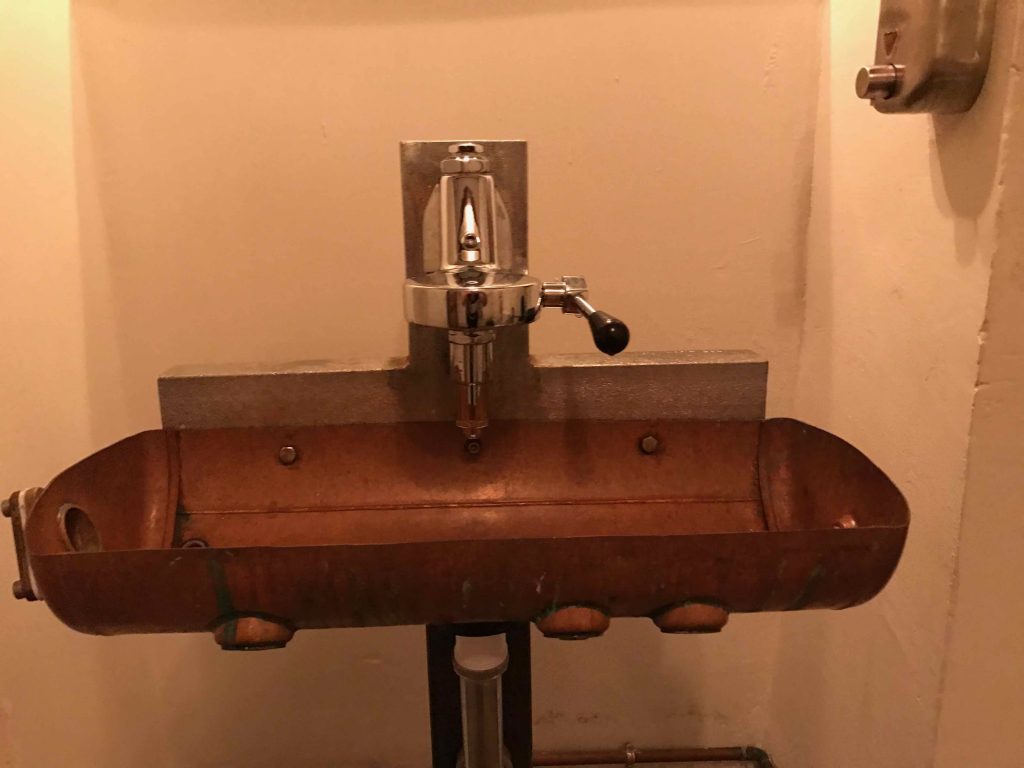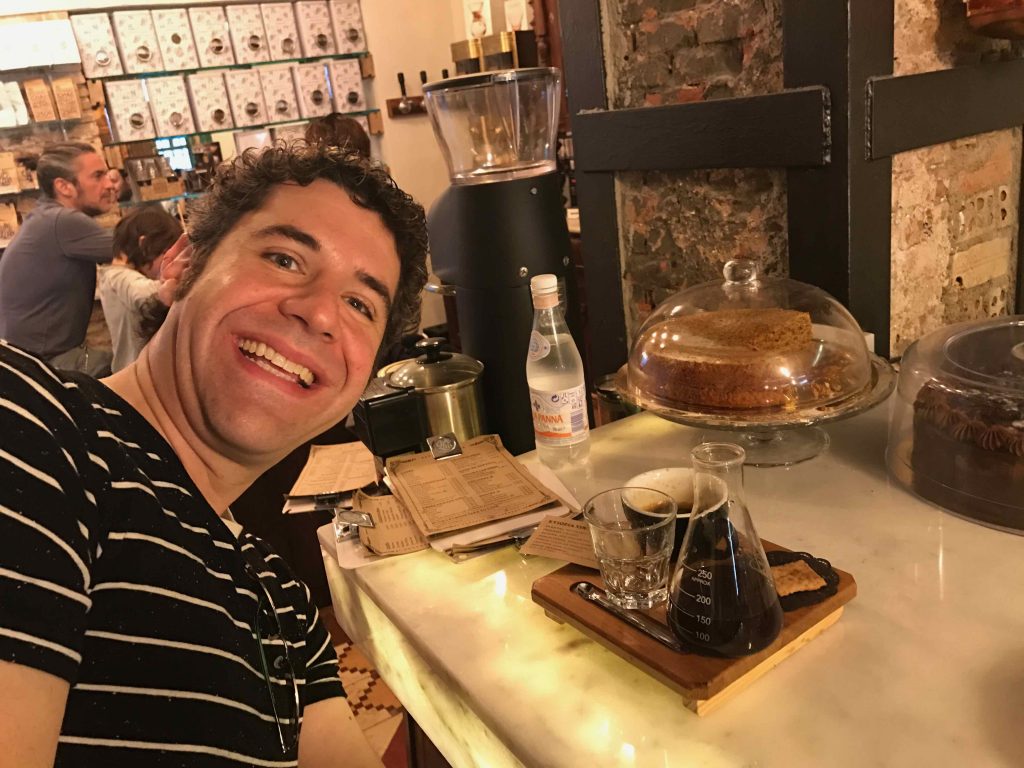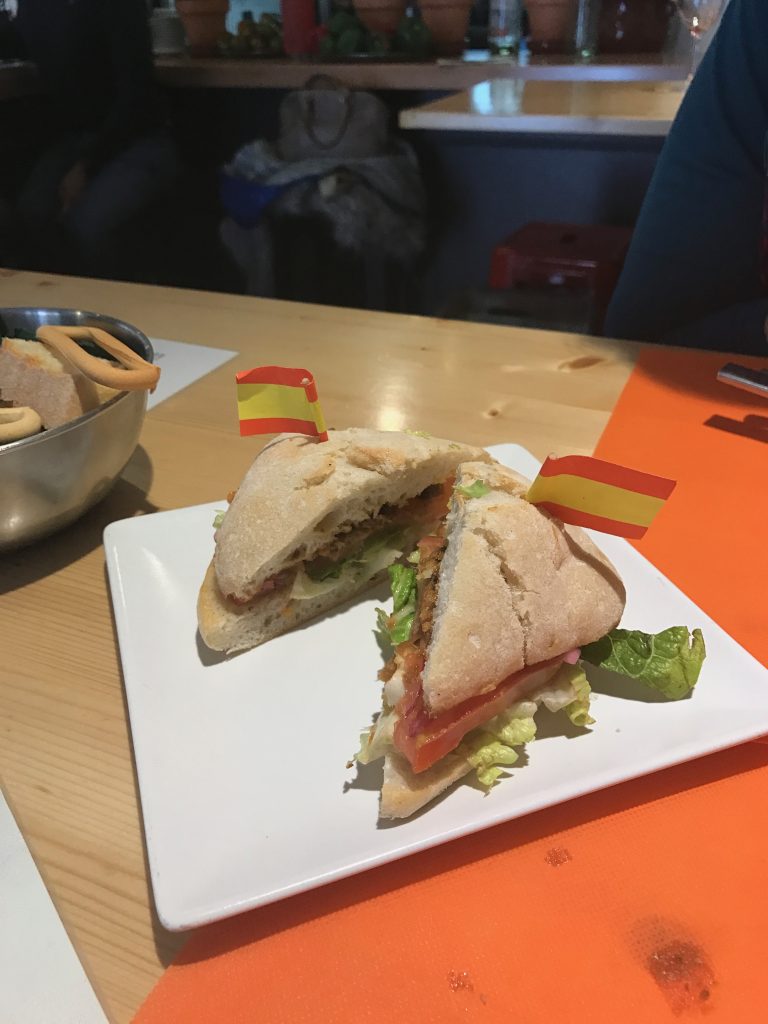 Found a restaurant specializing in suckling pig.
We waited an hour for it to be ready, so Doer got the honors of cutting it… in a most unconventional way.
We also were delighted to find a serious cocktail bar near the end of our stay, Closer Coffee & Handcraft Cocktails.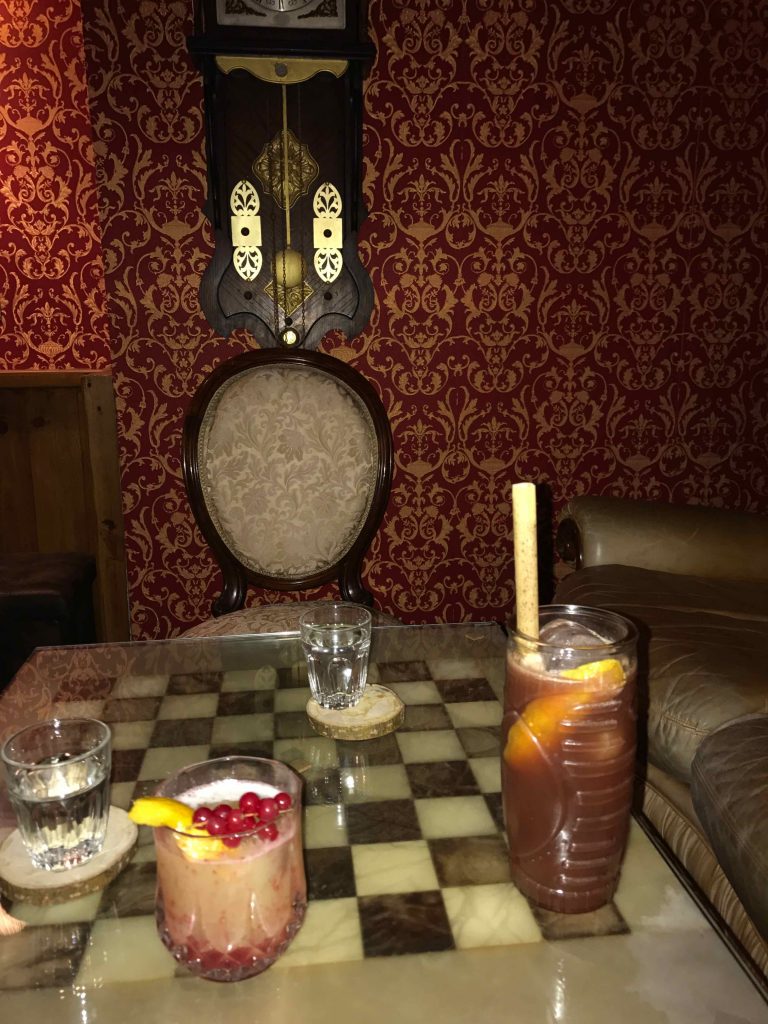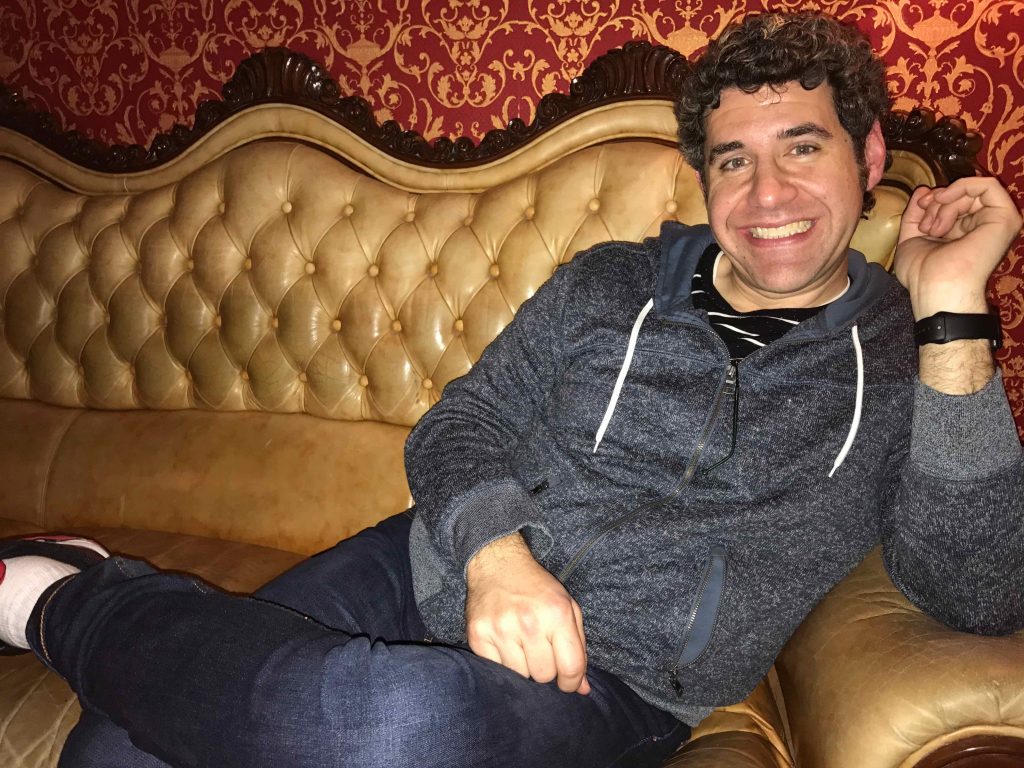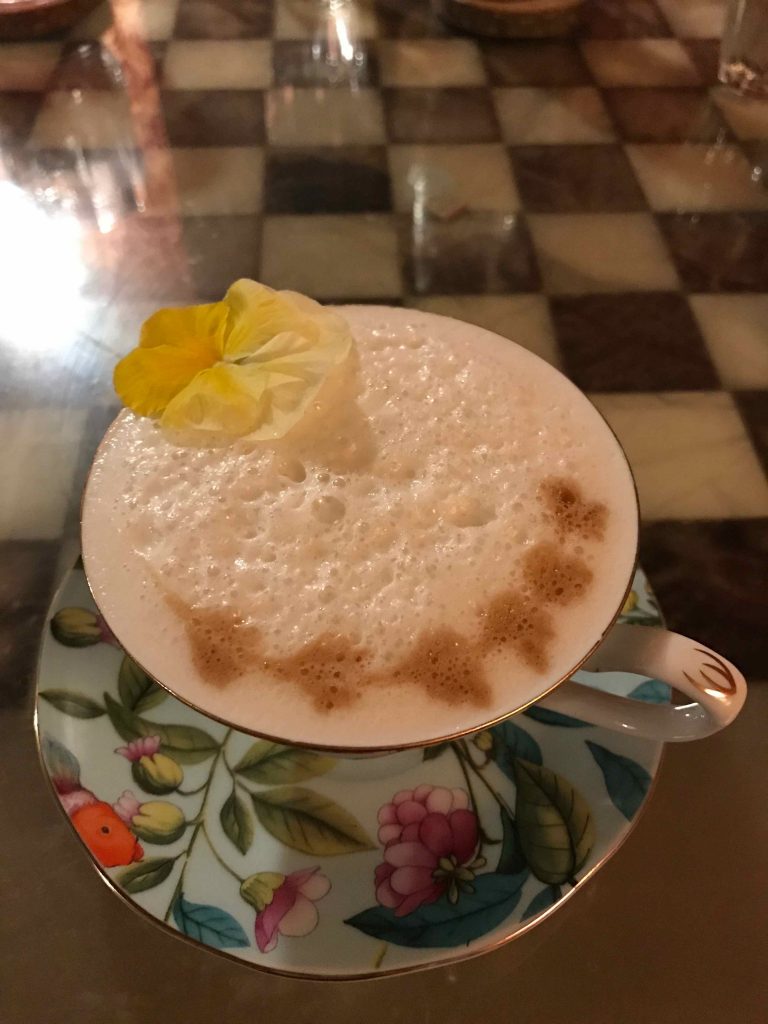 They even served tiki drinks!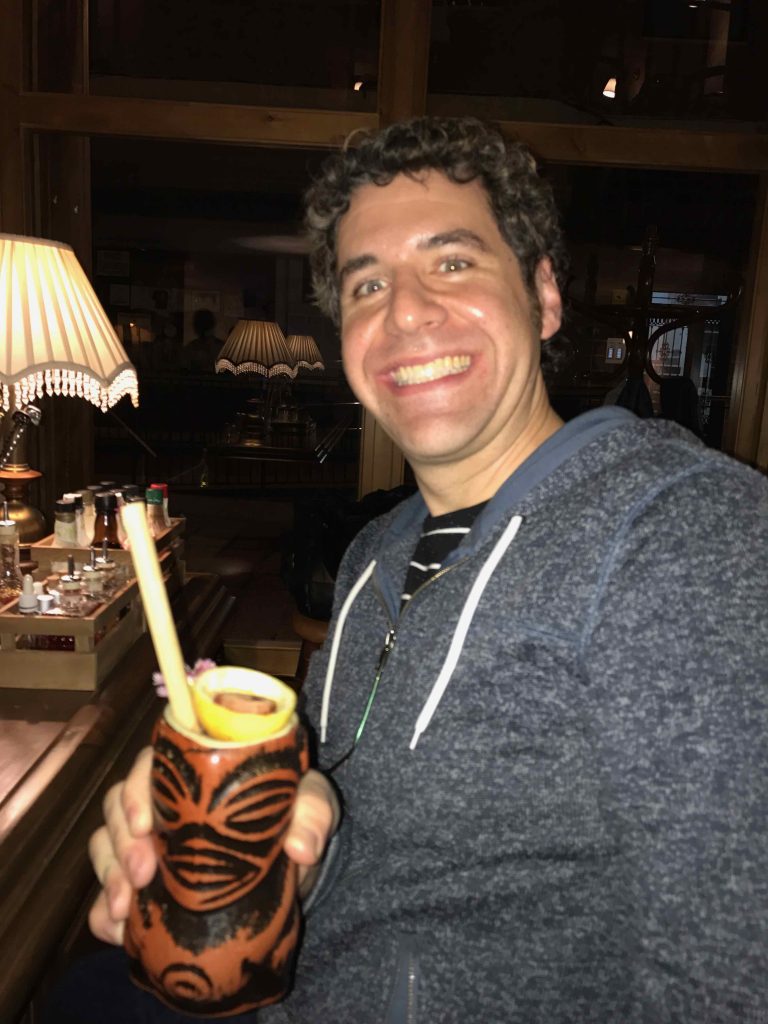 Before catching our train on our last day in Murcia, we spent some time in two small, relatively difficult to find museums: one displaying items from the Moors and Christians festival, and the other celebrating the burial of the sardine, which can either take place at the beginning or the end of Lent, depending on the community.
See if you can spot Doer at the first museum.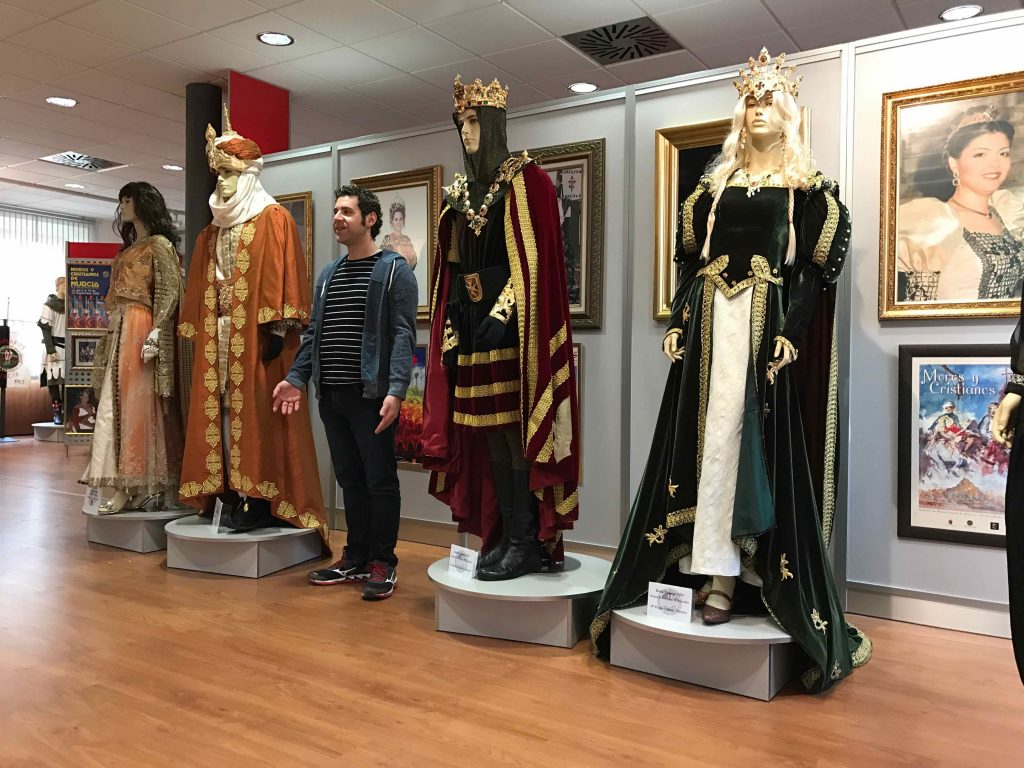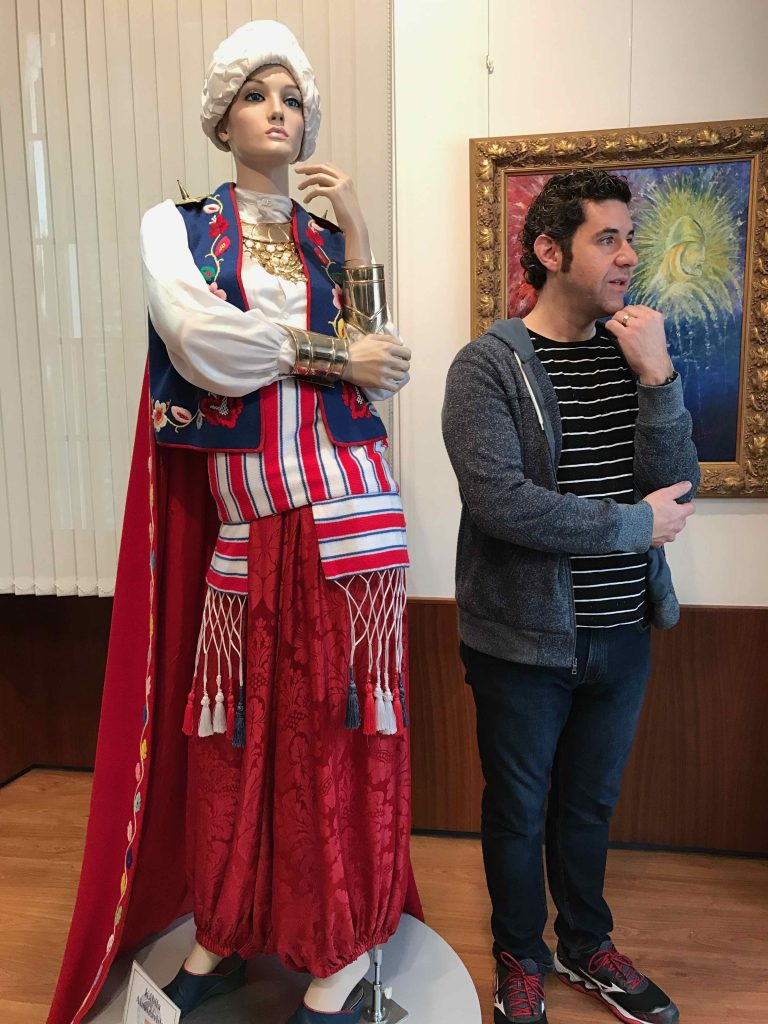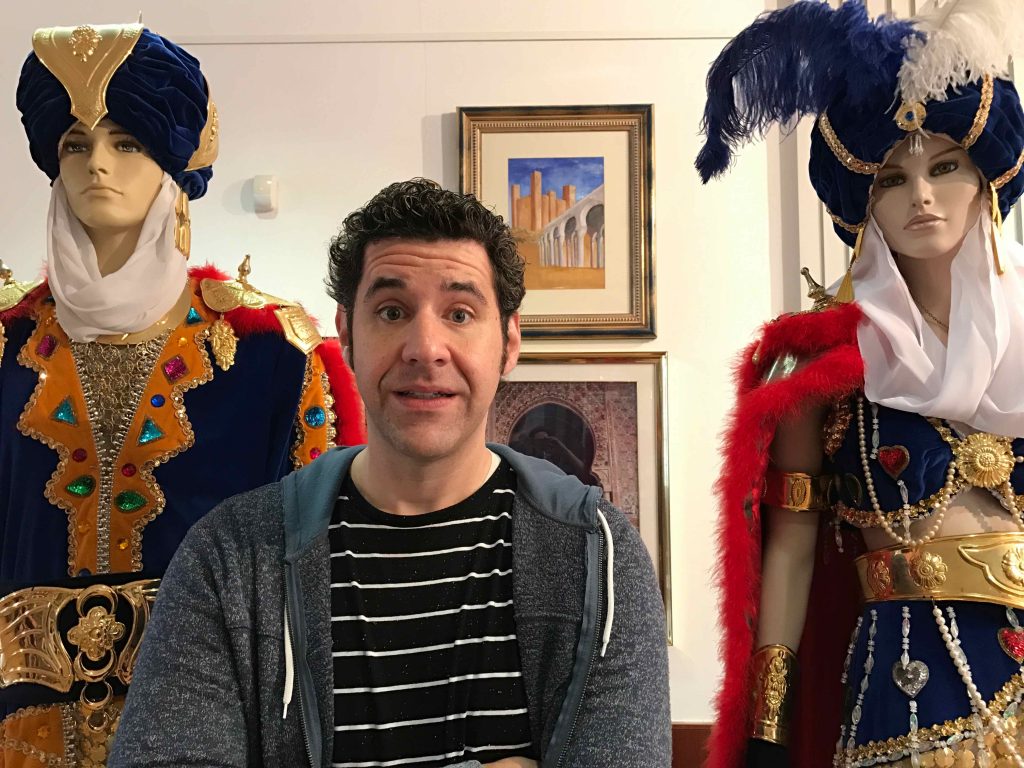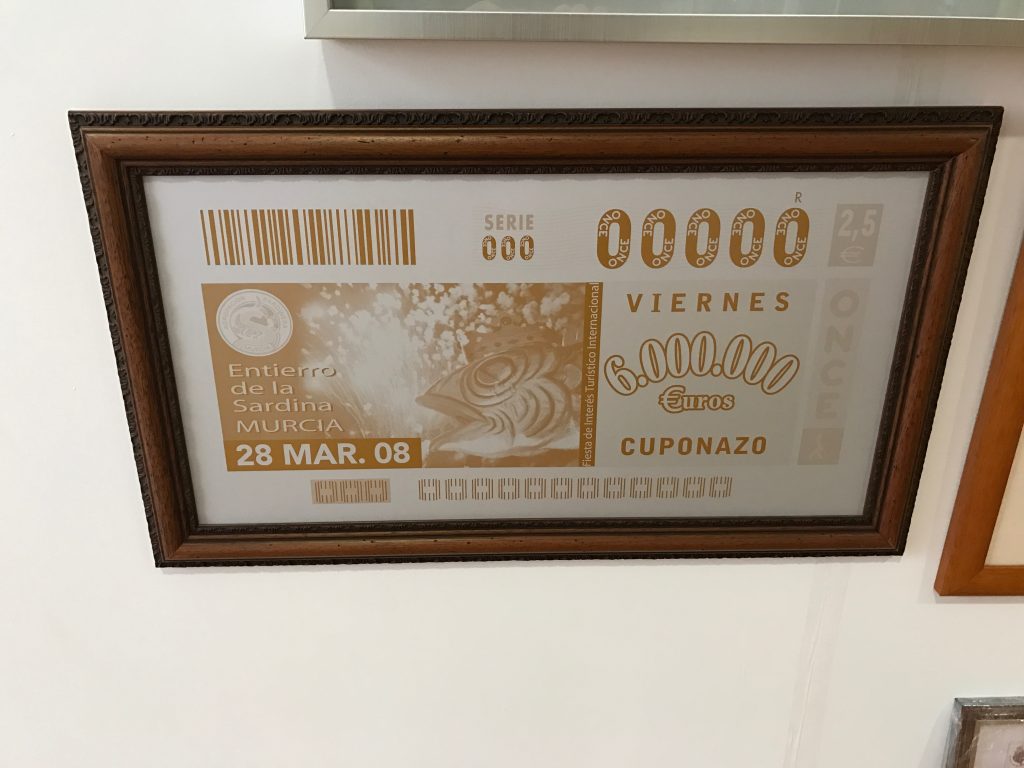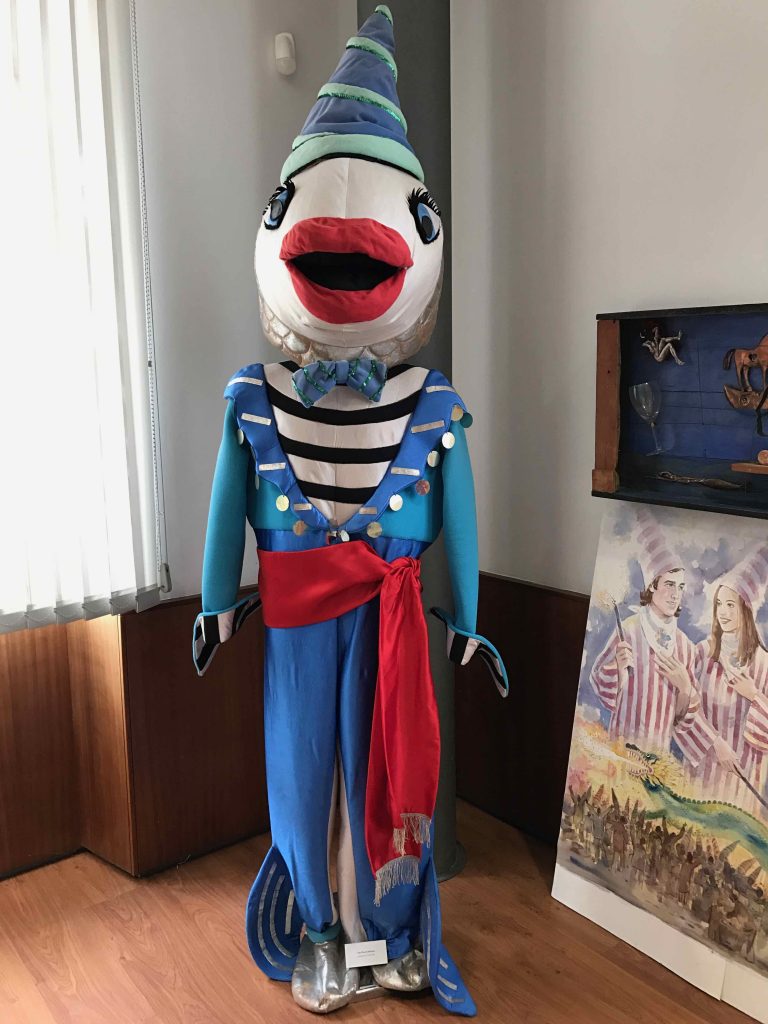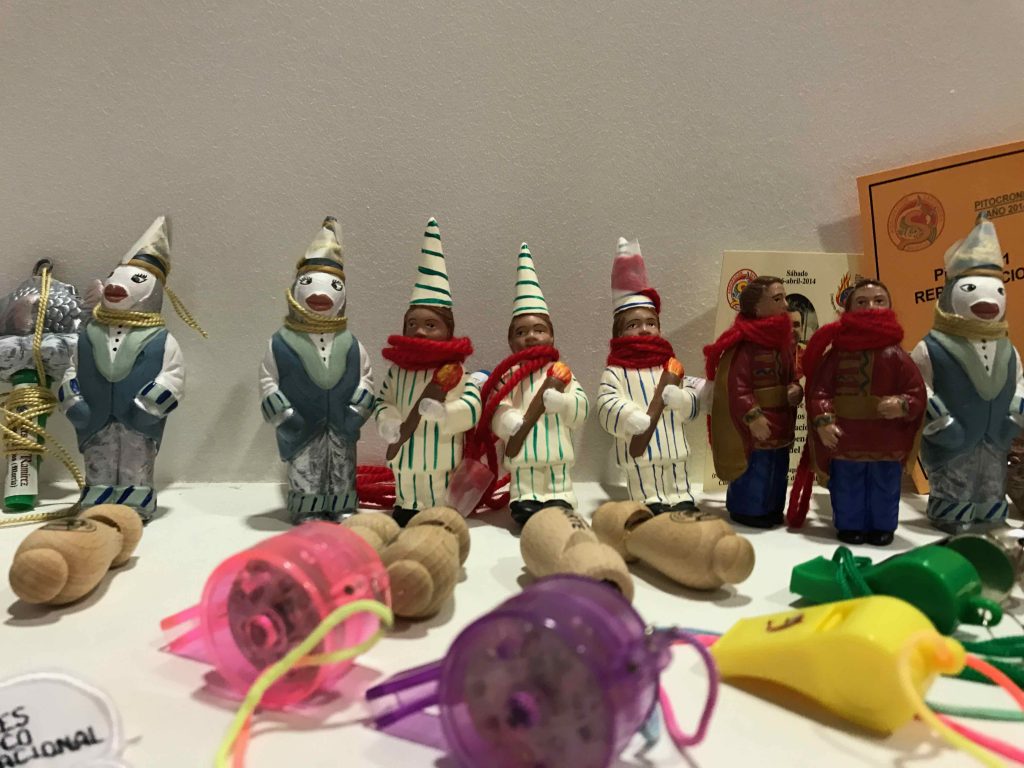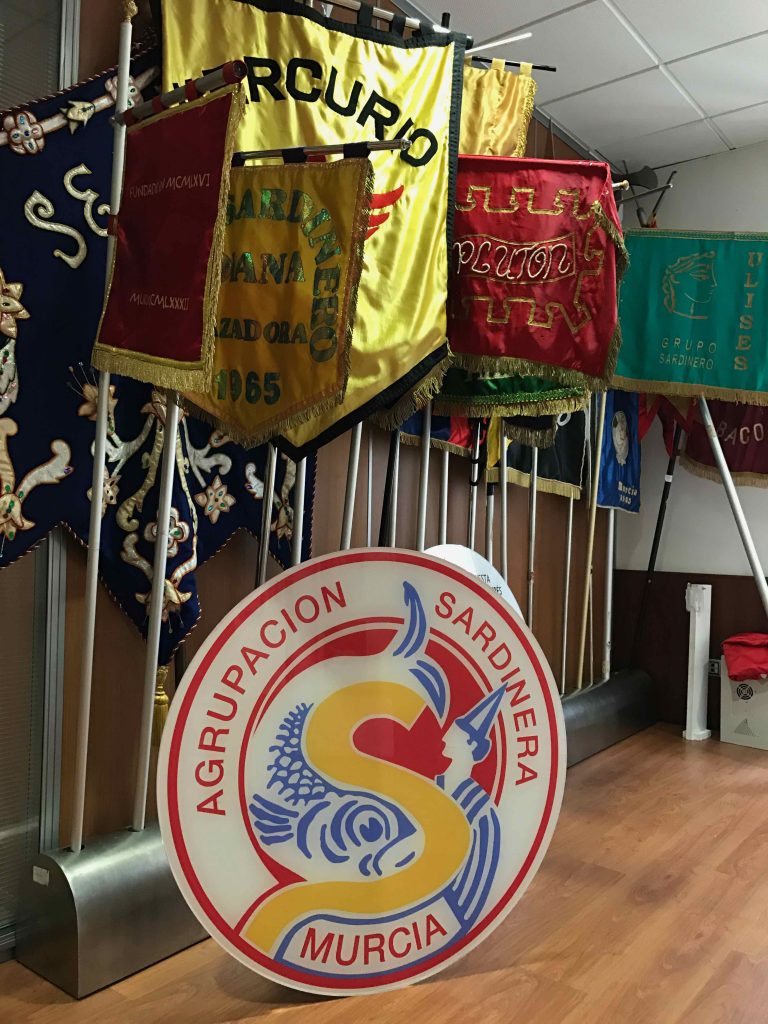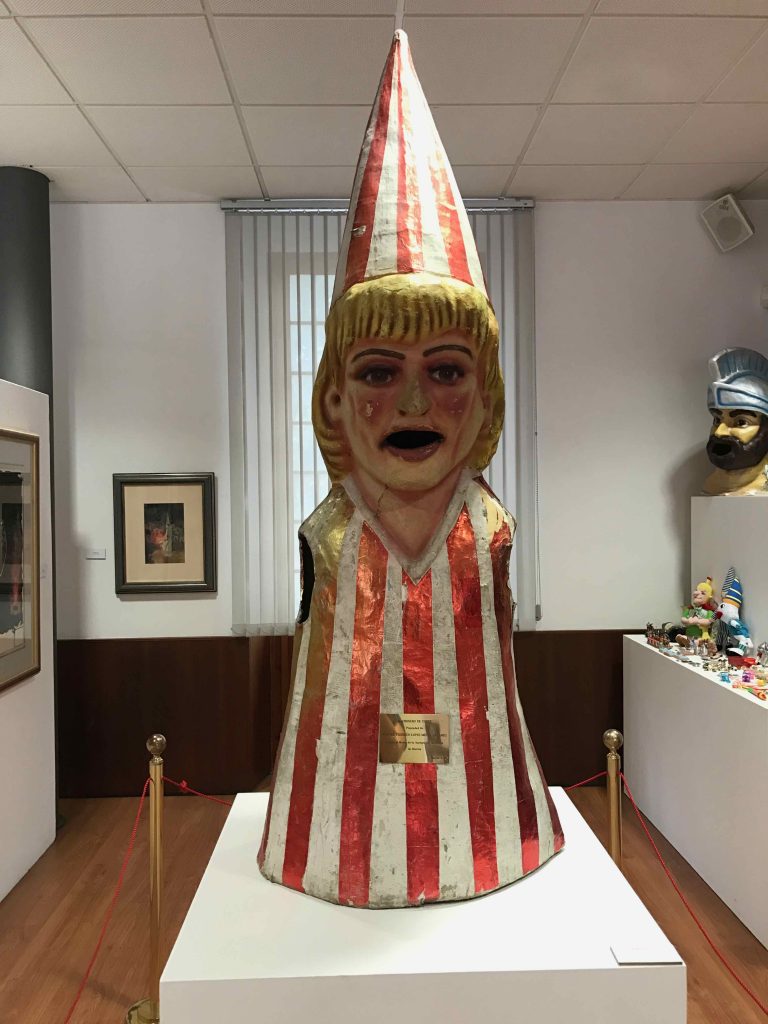 Our train on the way back was a little late. Dreamer was not pleased.
But with some Cool Cream Cheese* Doritos on the train, everything is definitely going to be O.K.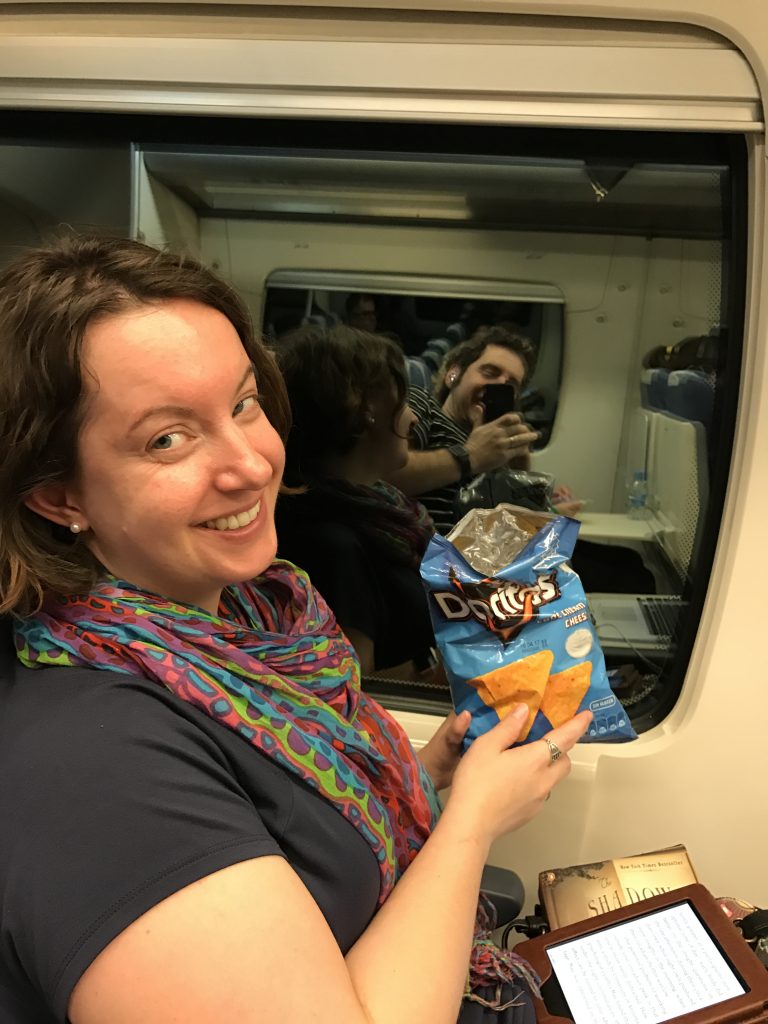 *NOTE: Ranch and the concept of "Ranch" do not exist here.