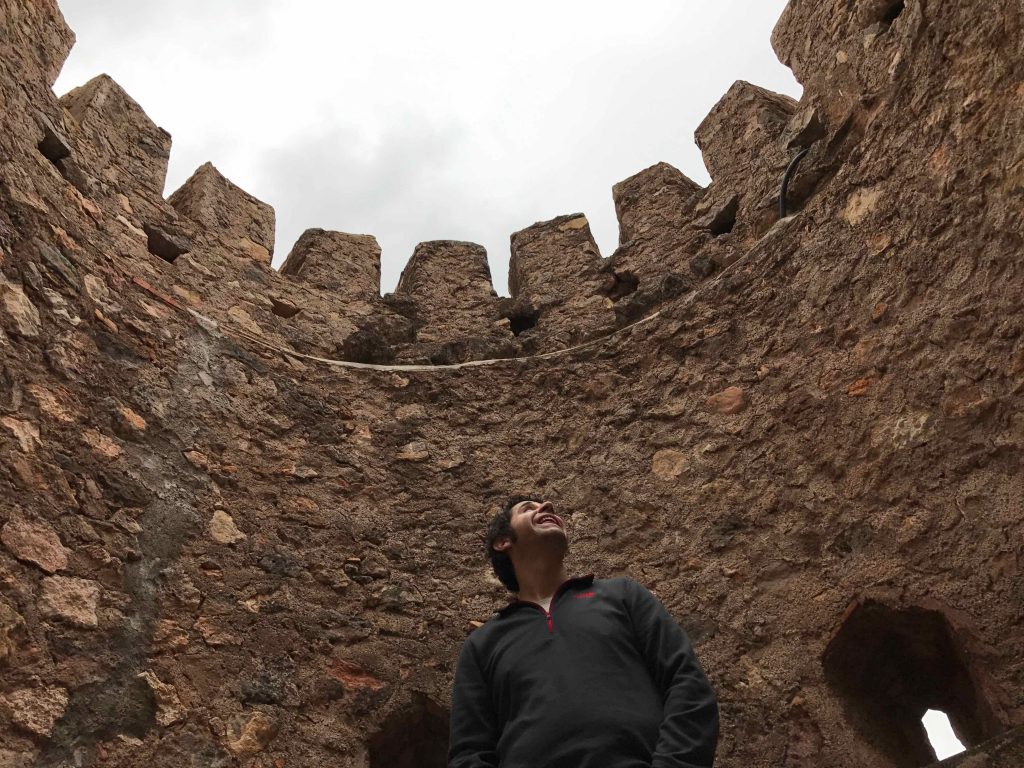 We managed to fit another castle into our schedule last month during an overcast weekend spent recovering near home after our epic trip to Copenhagen. We also visited a ceramics museum and Doer learned some new techniques for making paella – but first, the castle!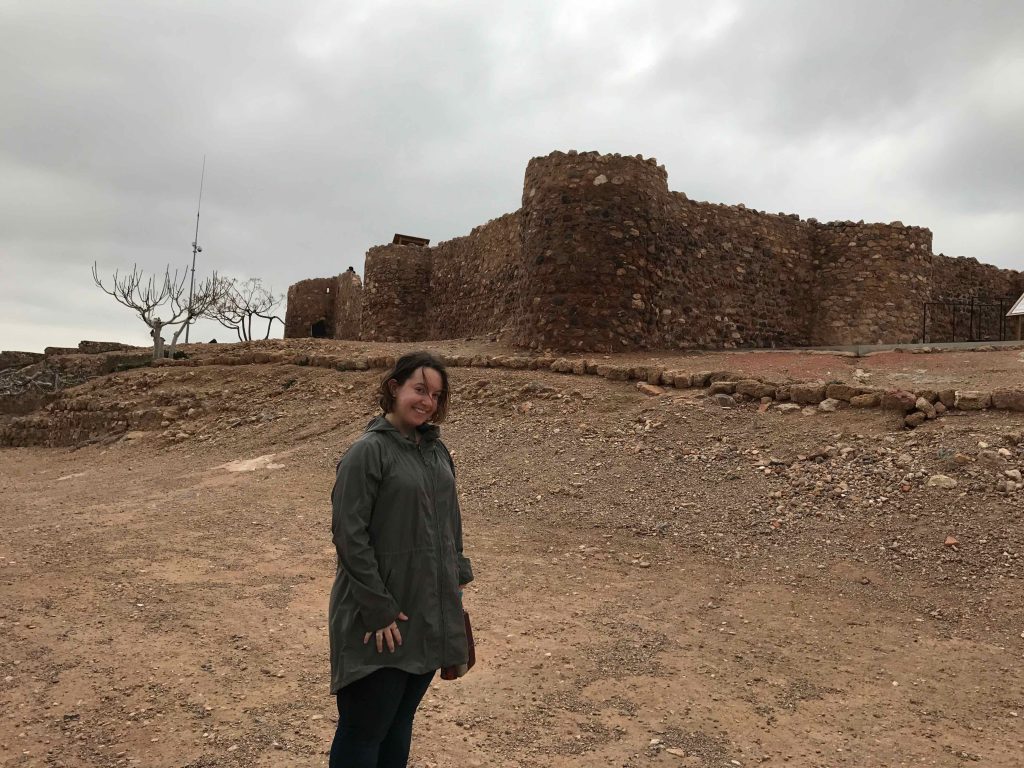 Onda's castle once was known as the Castle of 300 Towers, and according to Guía Total de la Comunidad Valenciana (our resident guidebook of the Valencian Community), these towers allowed Muslims in Onda to resist King James I the Conqueror for years, even after the nearby city of Burriana, where we live, was taken in 1233.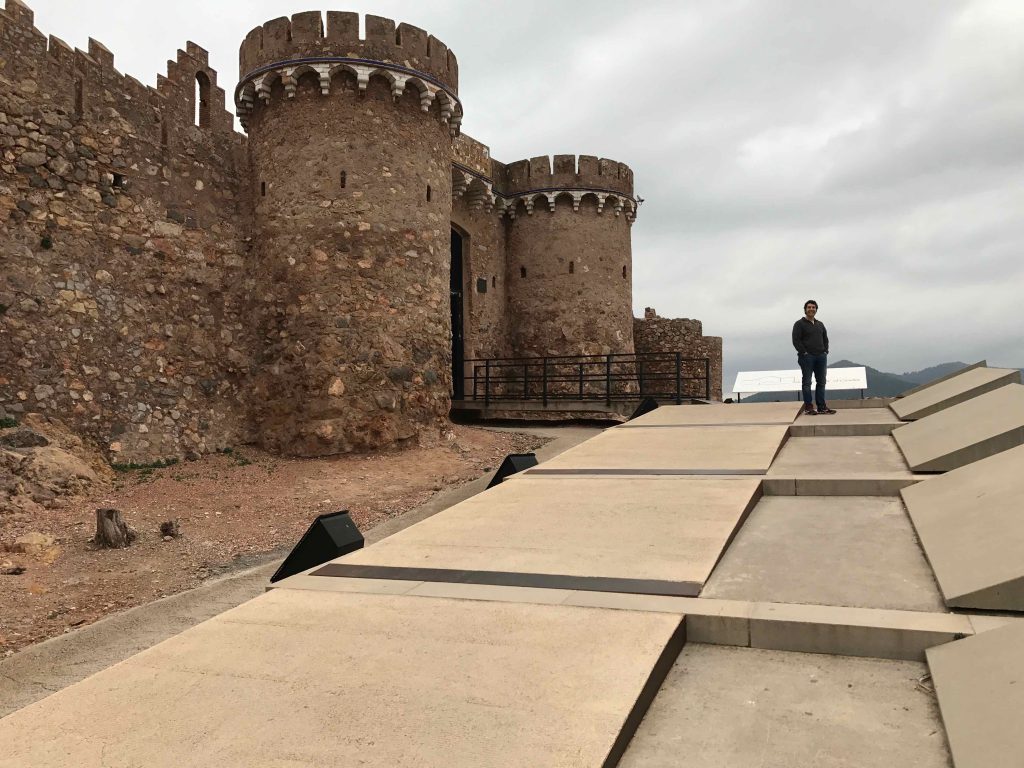 The Moors built the fortress on top of traces of ancient Iberian and Roman civilizations in the 10th century. It consisted of a walled medina (civil city), and the castle (the military and political city).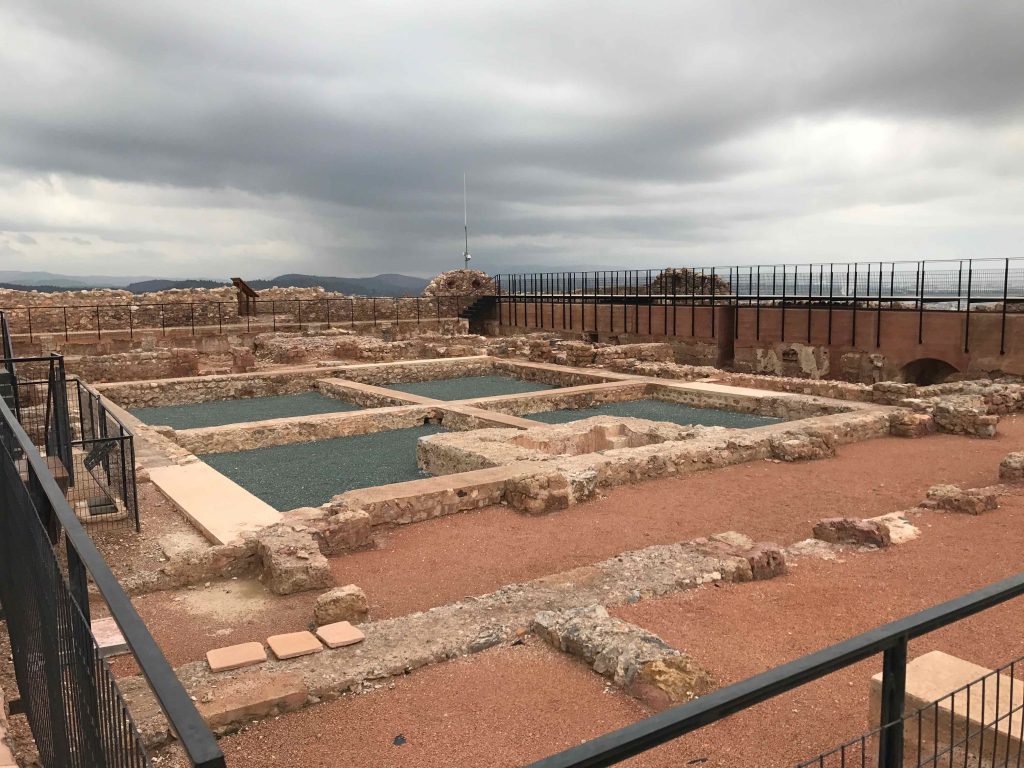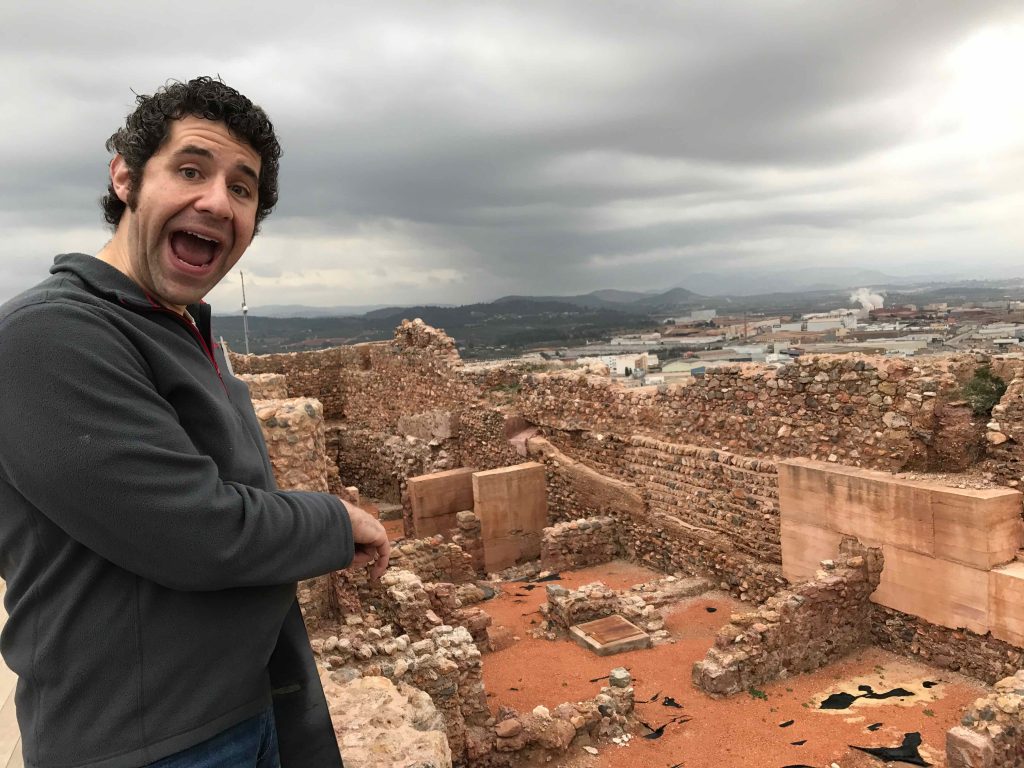 Due to its formidable fortress, Onda played an active role in various military conflicts over the years. I'm not exactly sure when the castle lost most of its 300 towers, but I think it was during the Spanish Civil War – apparently it was bombed and "seriously damaged" in 1938, when coincidentally it was being used as a school run by Carmelite friars.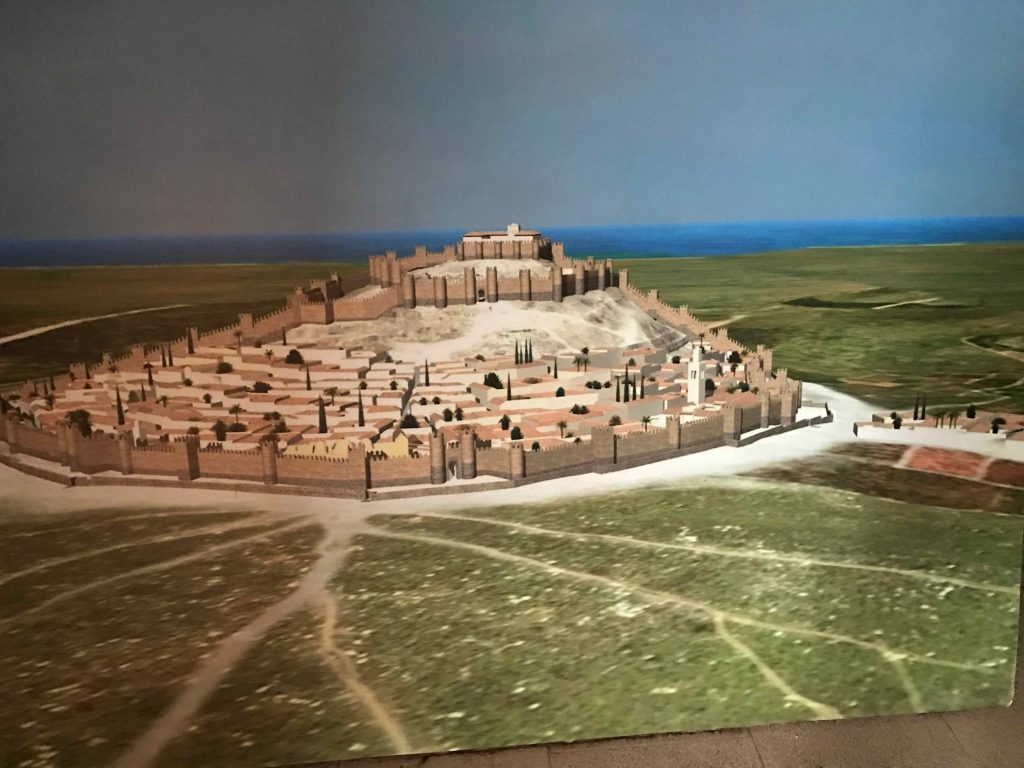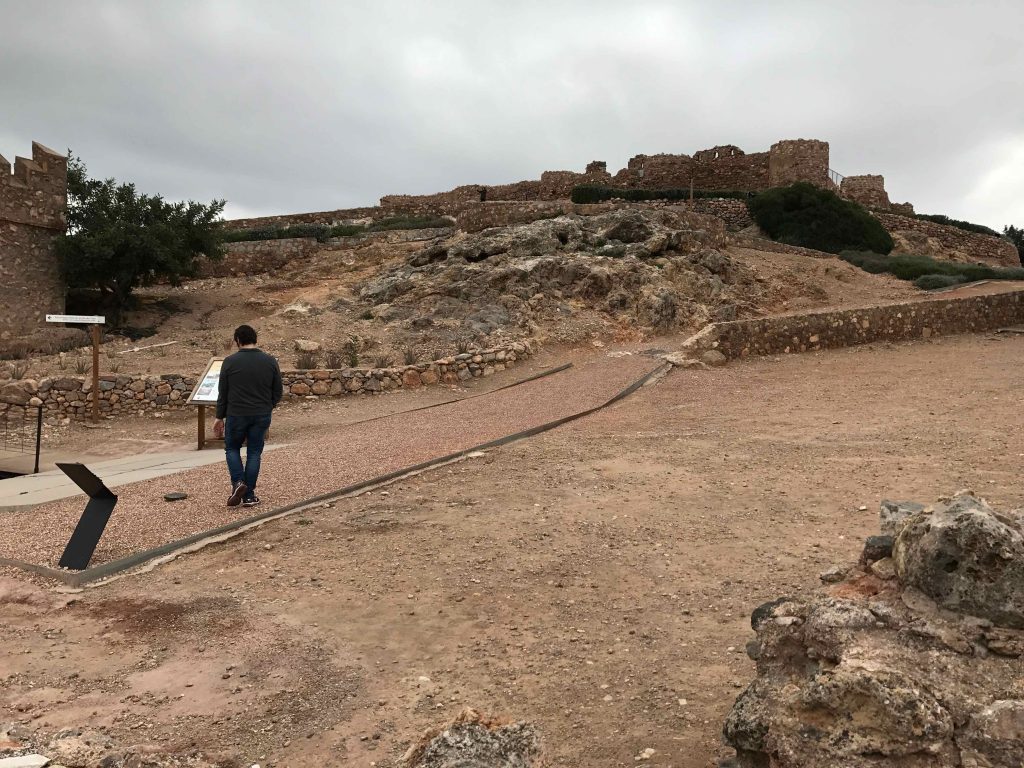 The castle had some beautiful views of Onda and the surrounding countryside, of course . . .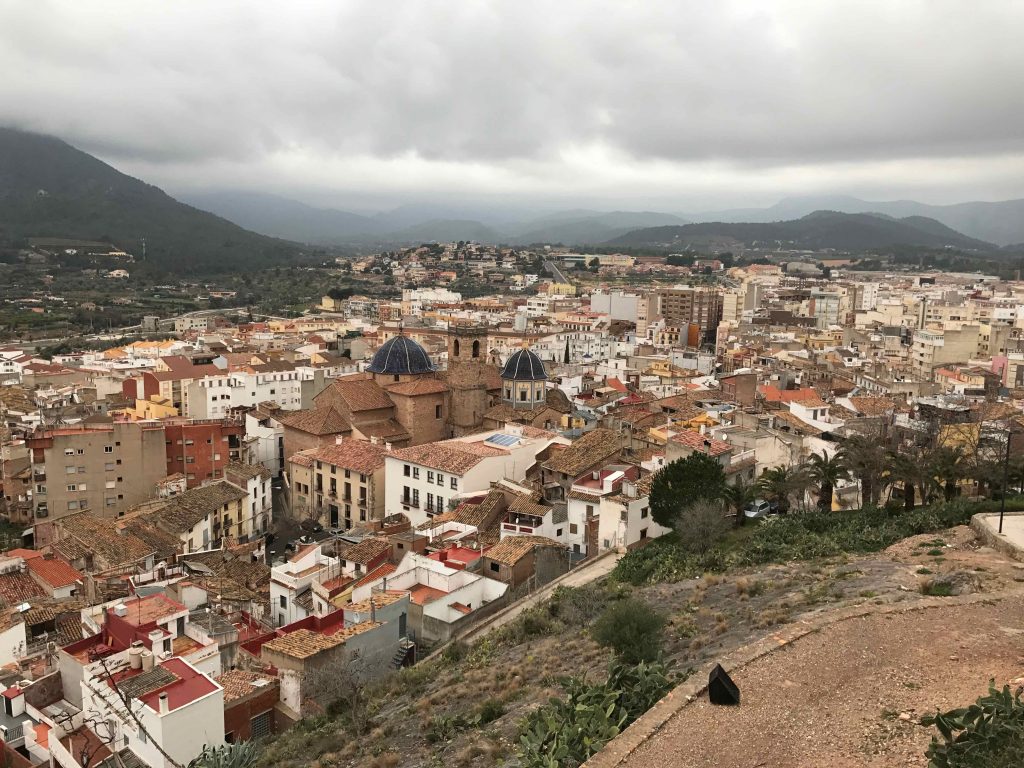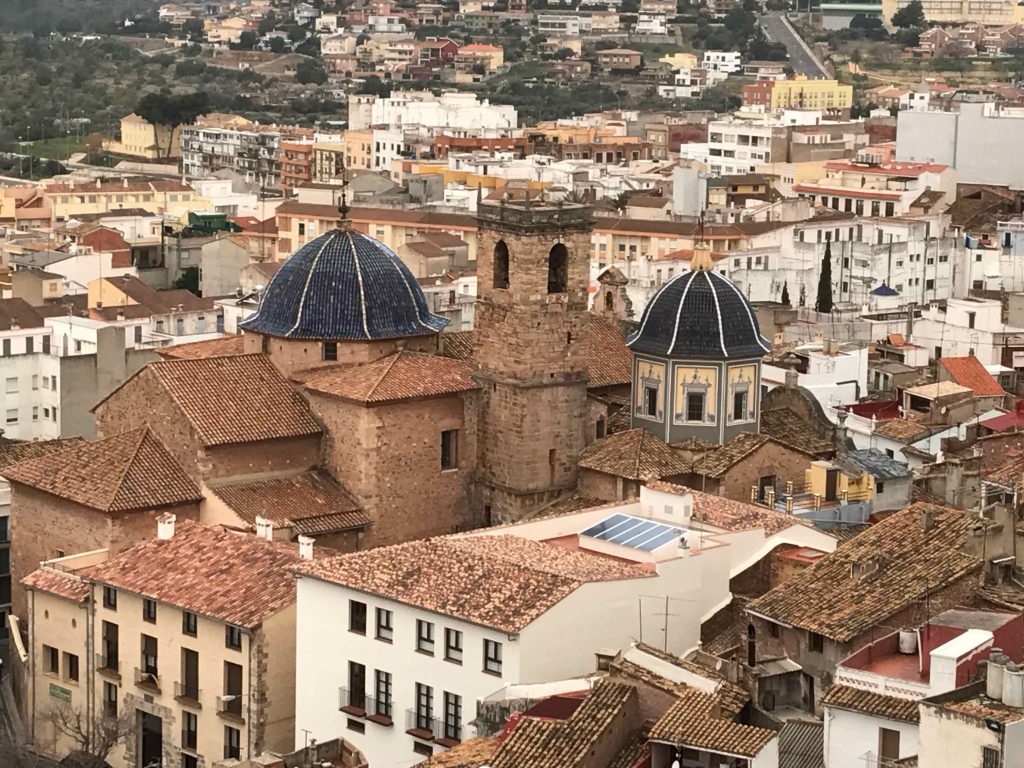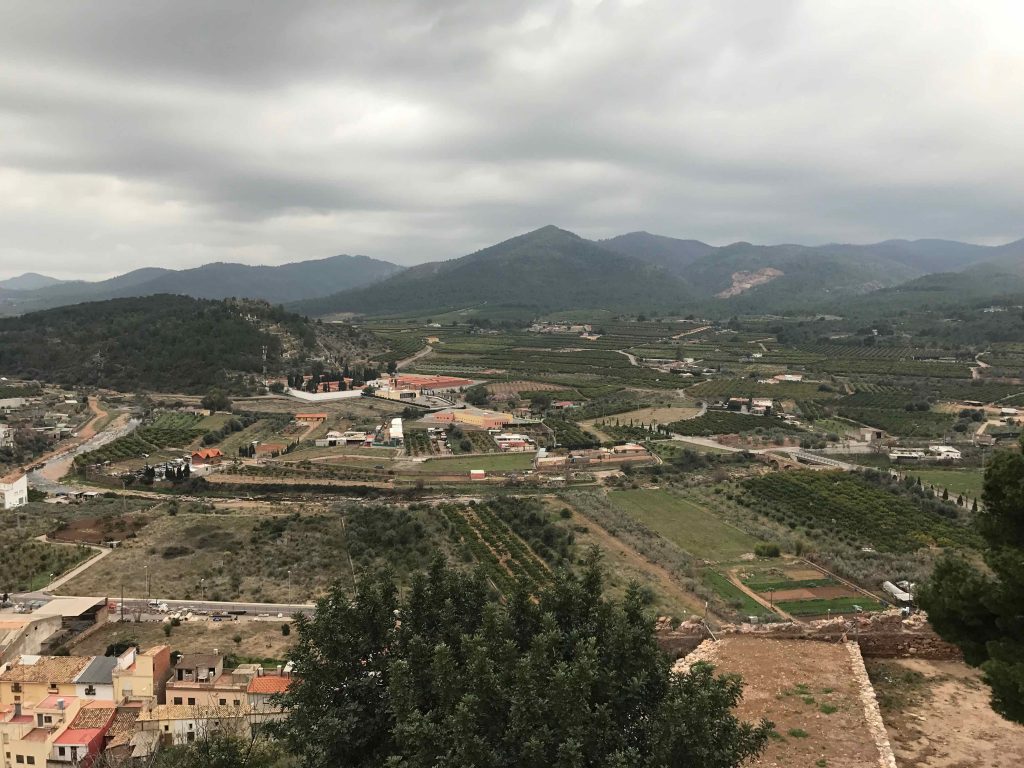 . . . but we were not expecting the view of our city, Burriana, in the distance. That was a fun surprise.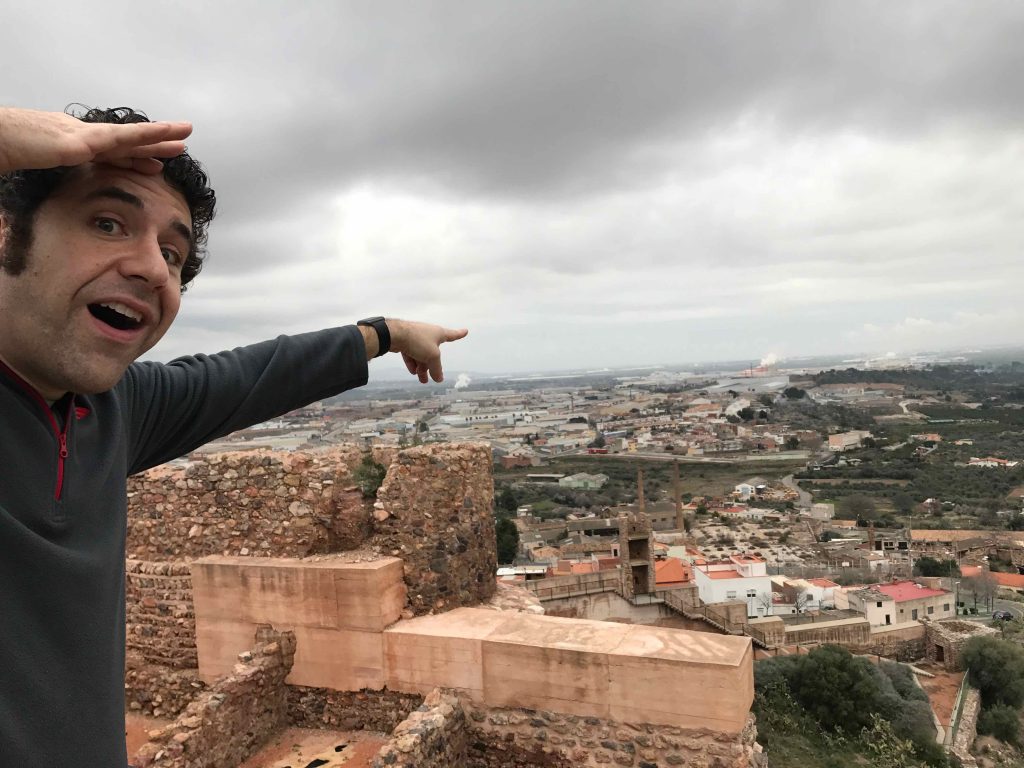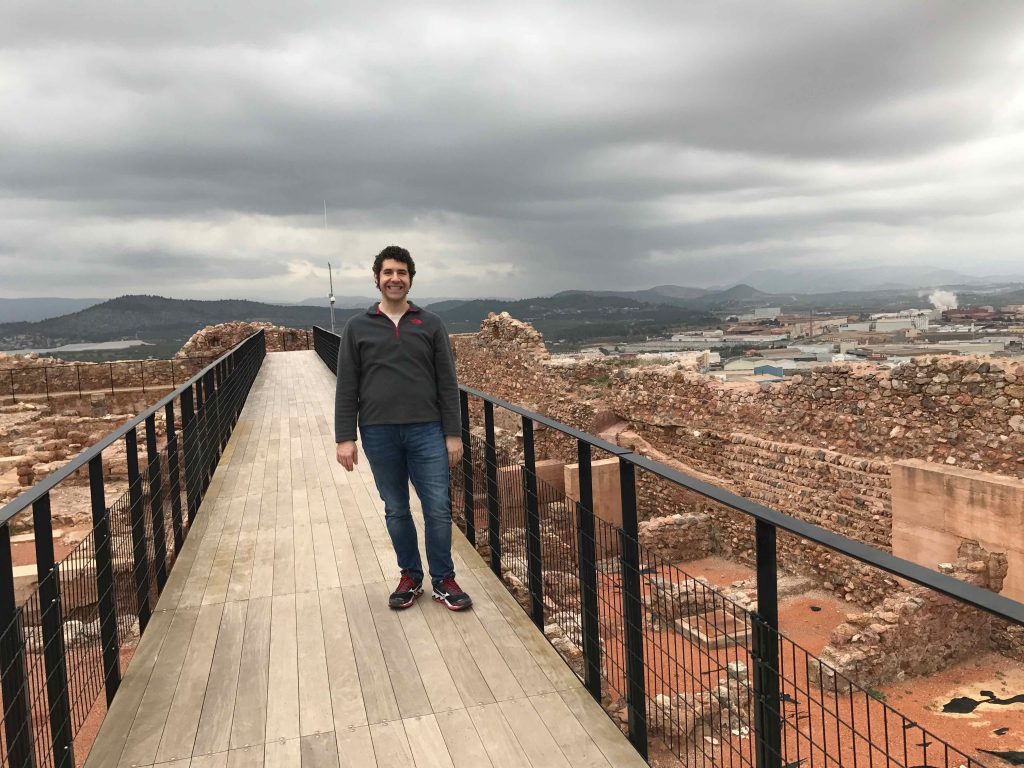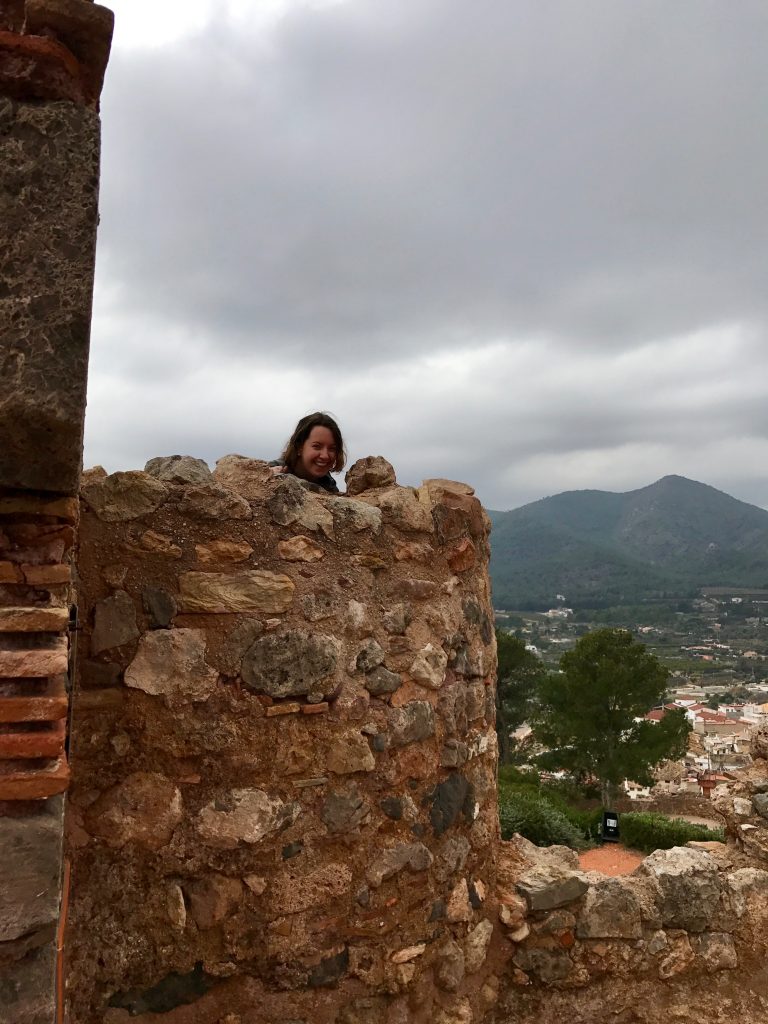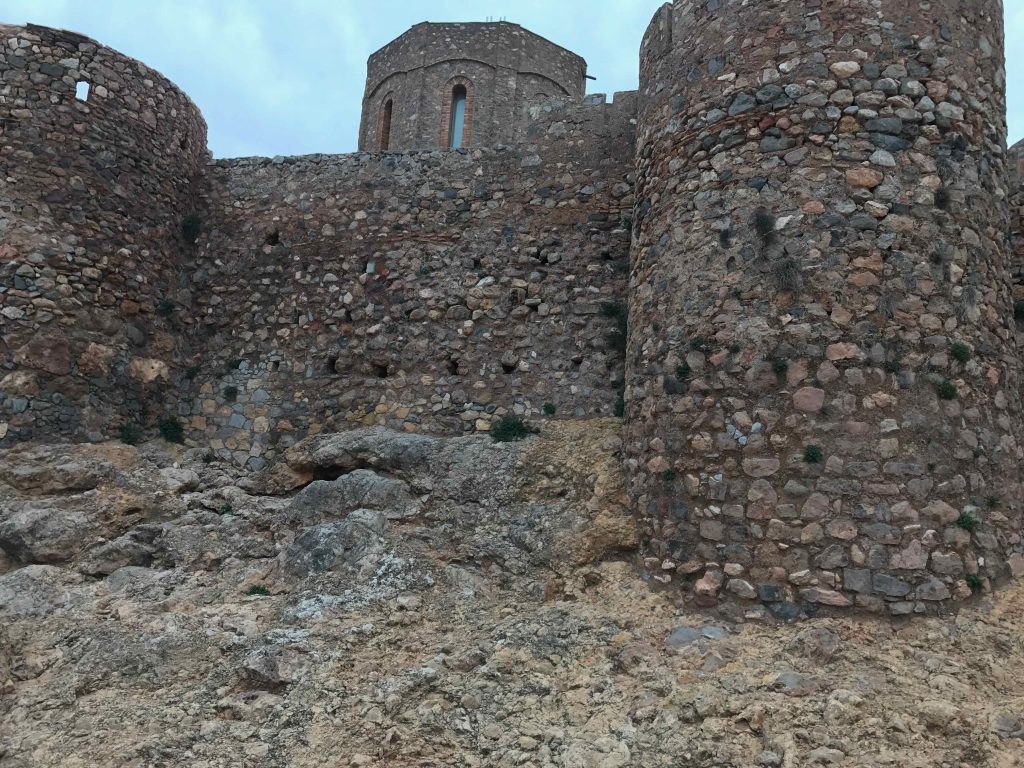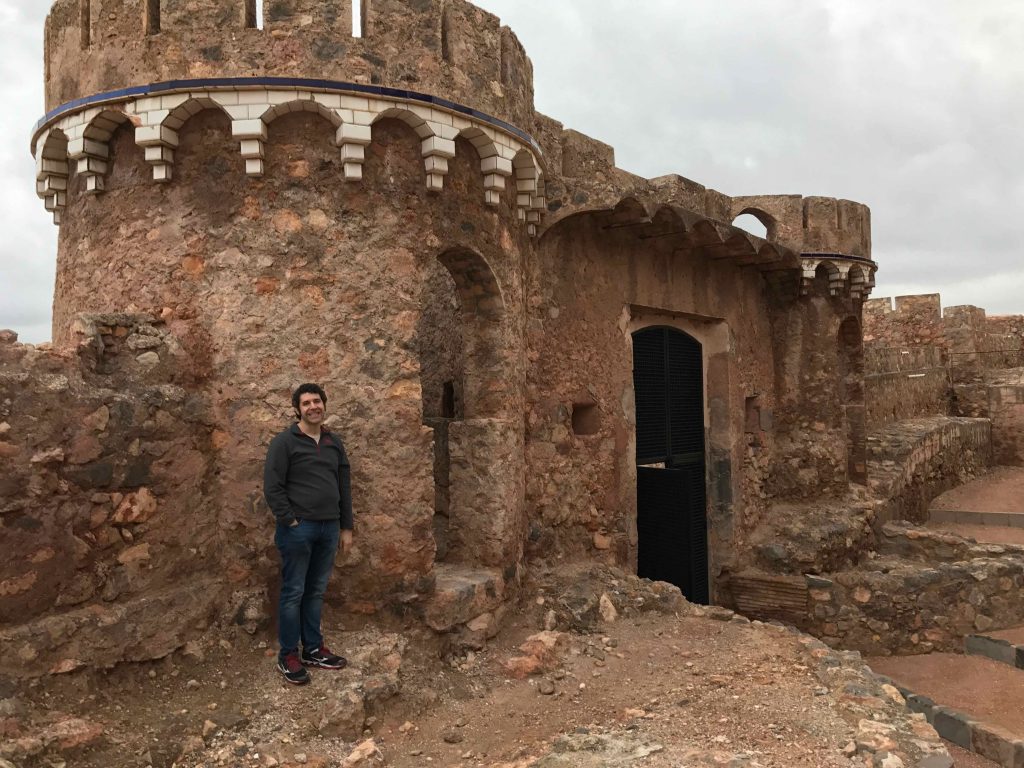 After checking another castle off the list, we decided to visit the town's ceramics museum. A number of cities in our province of Castellón have a strong ceramics industry, including Onda, and the Museo del Azulejo [link in Spanish] displays more than 80,000 objects – including pieces dating back to the times of the Romans, Visigoths, Muslims, and other historic eras.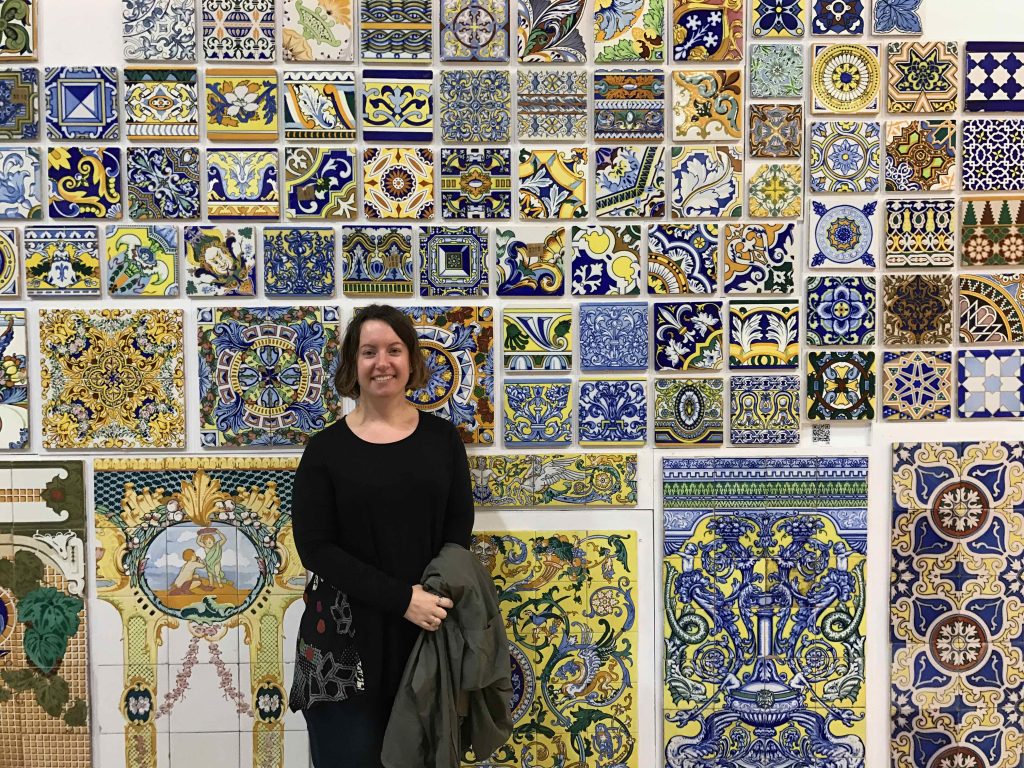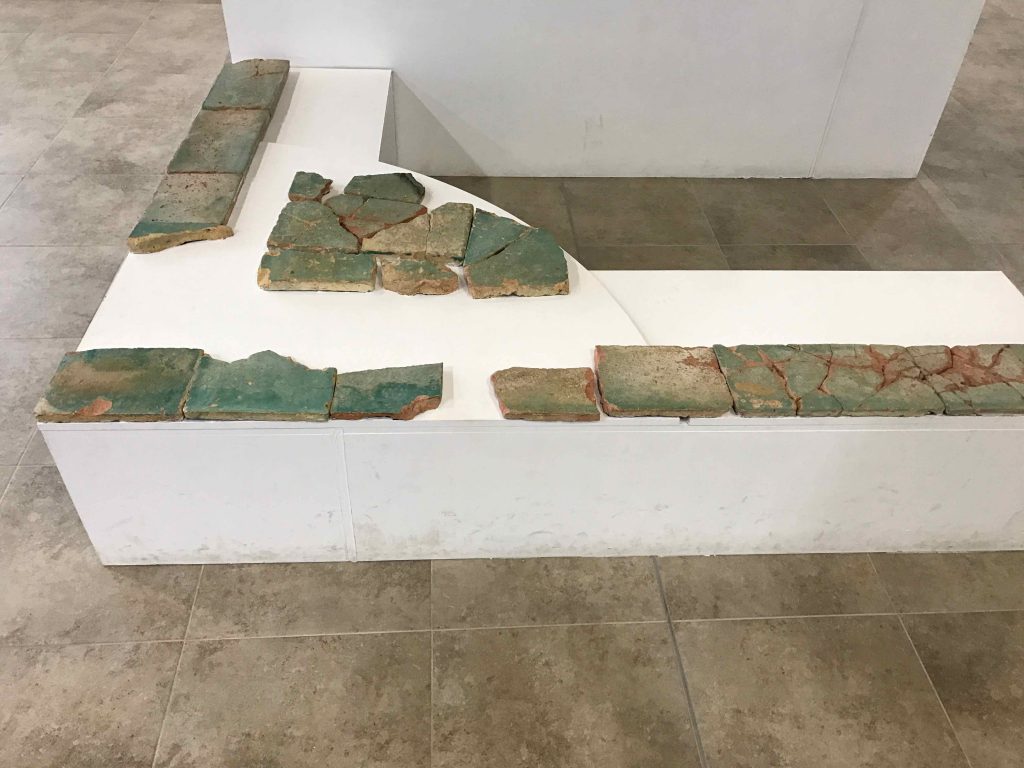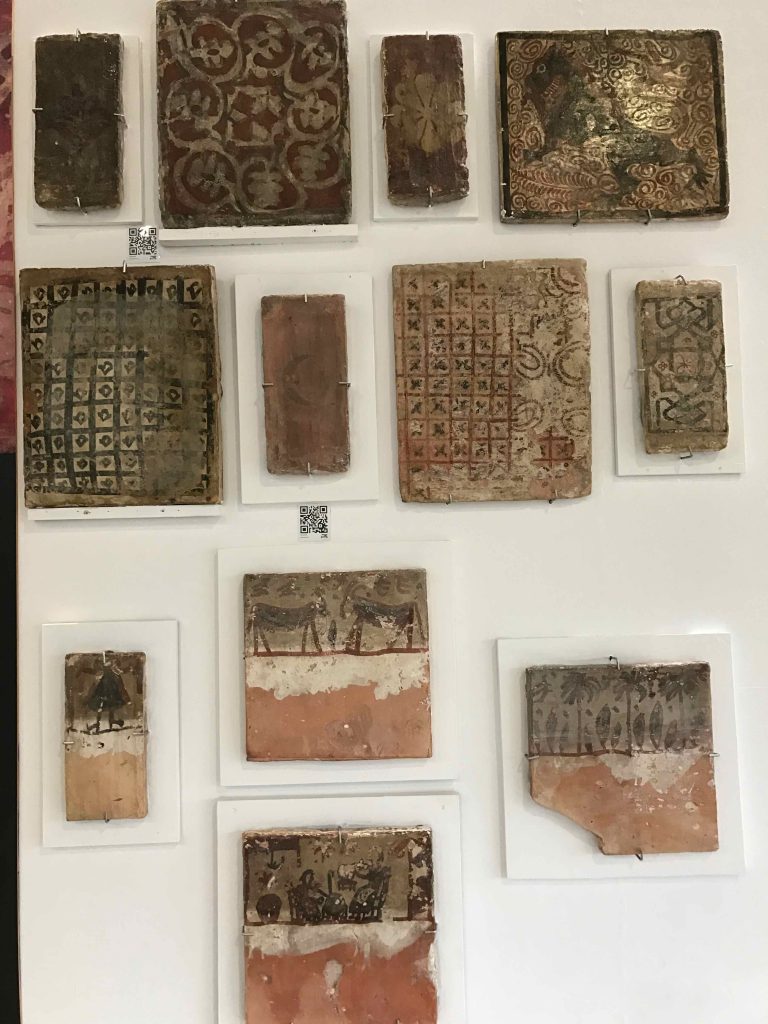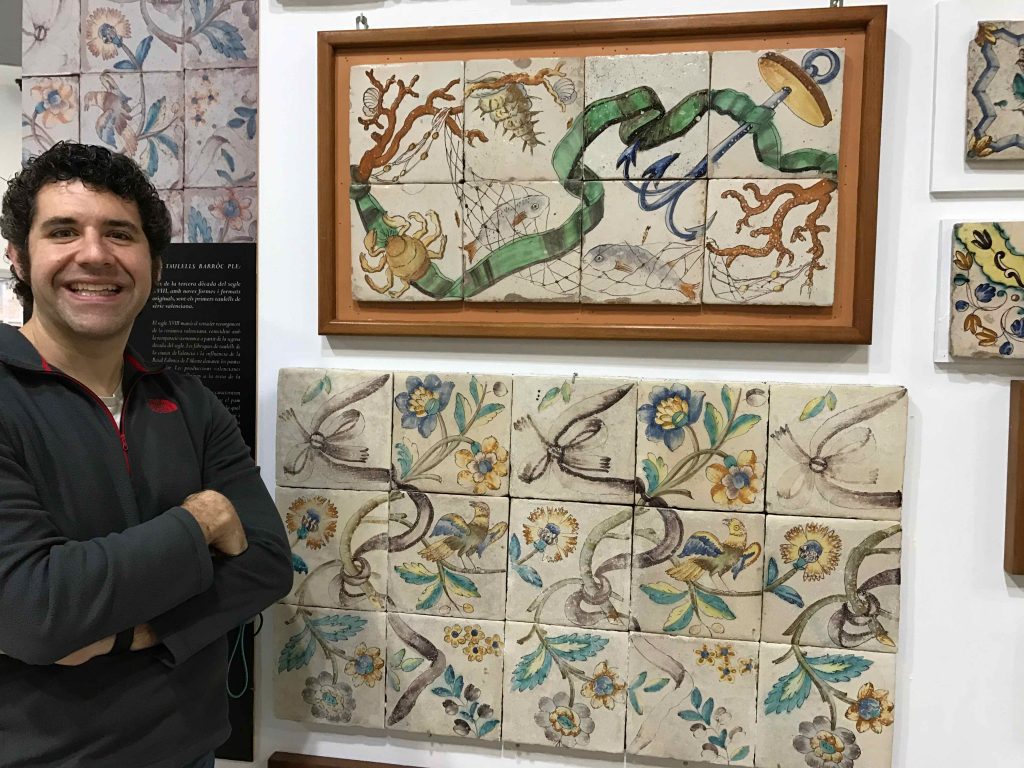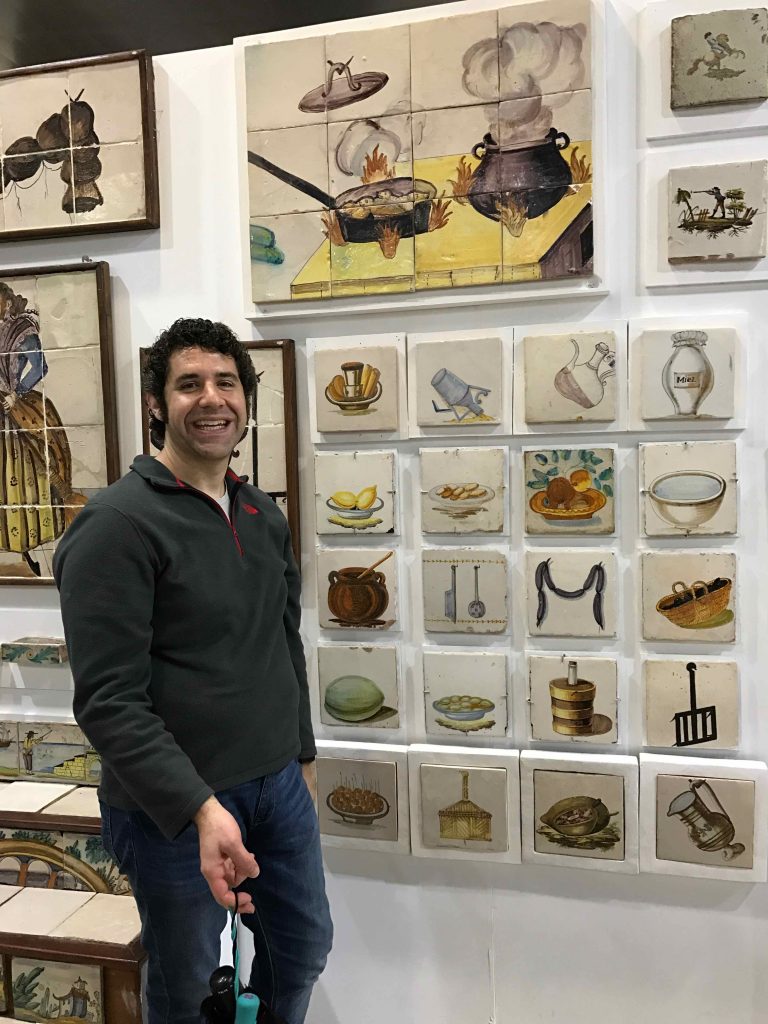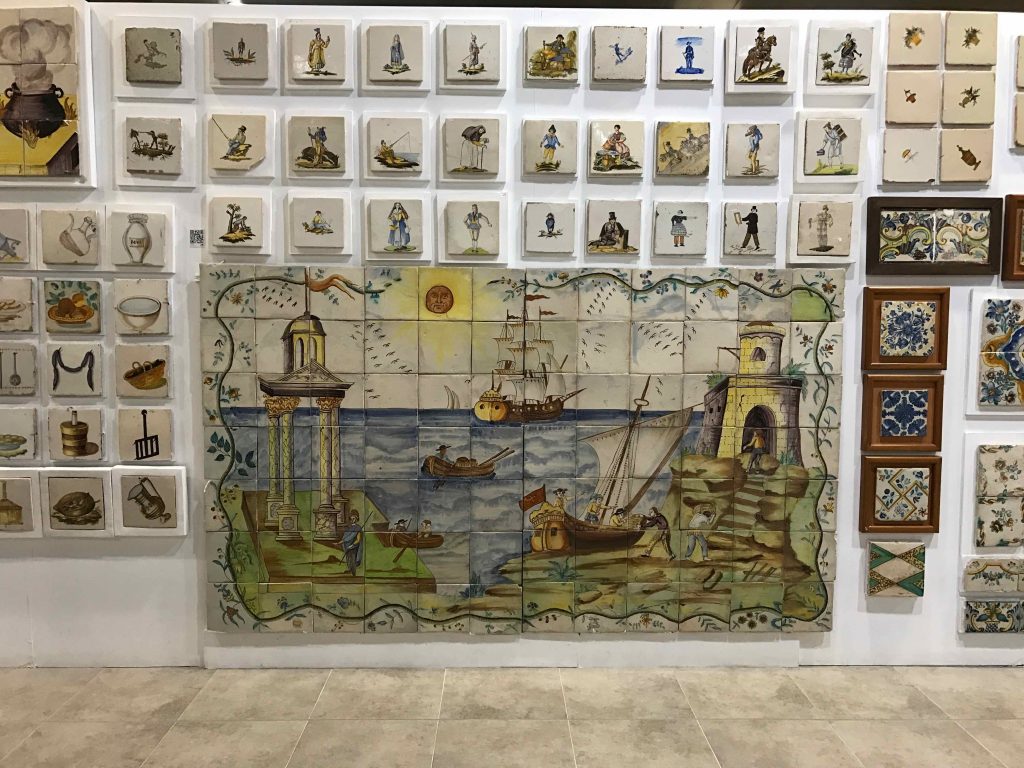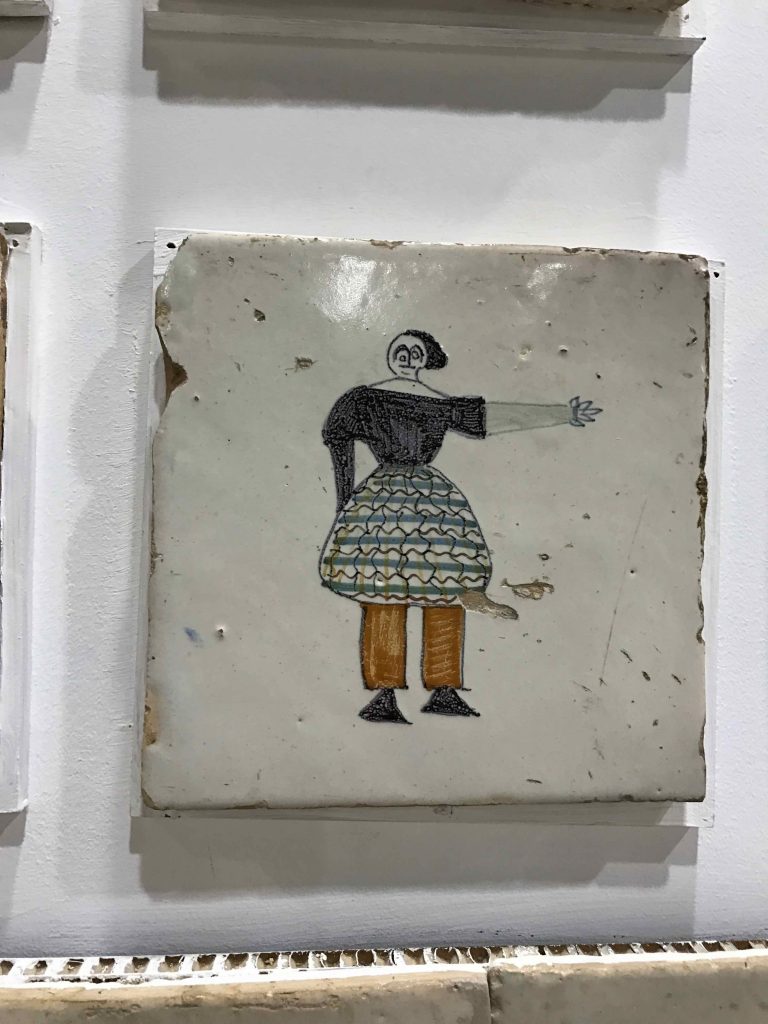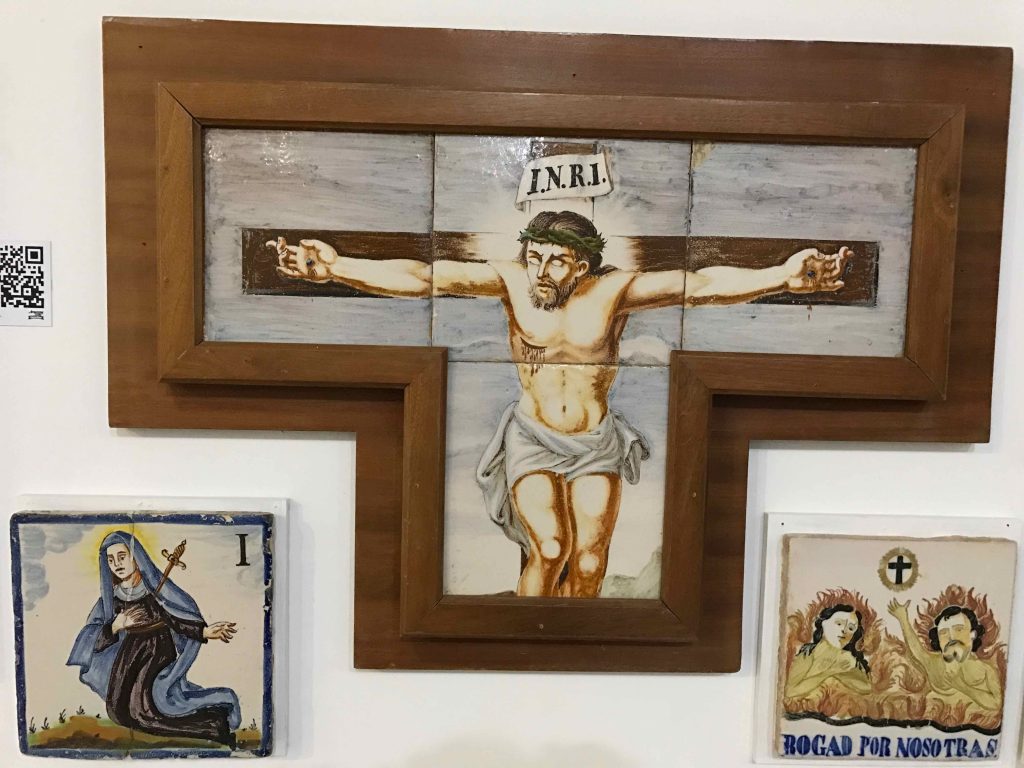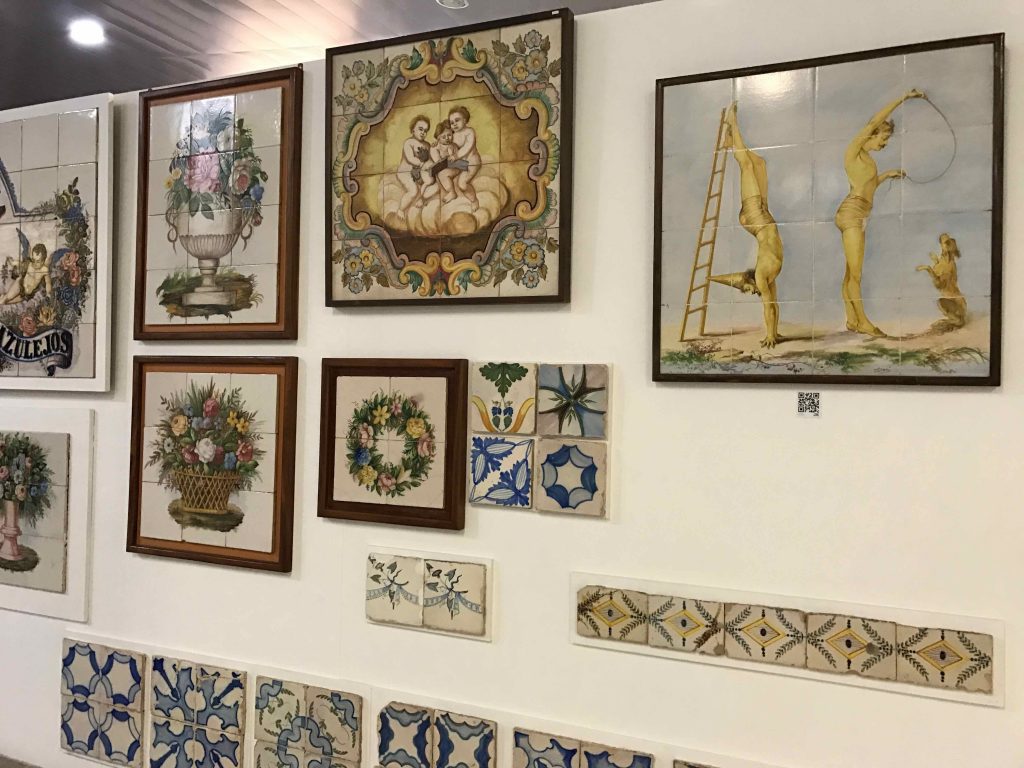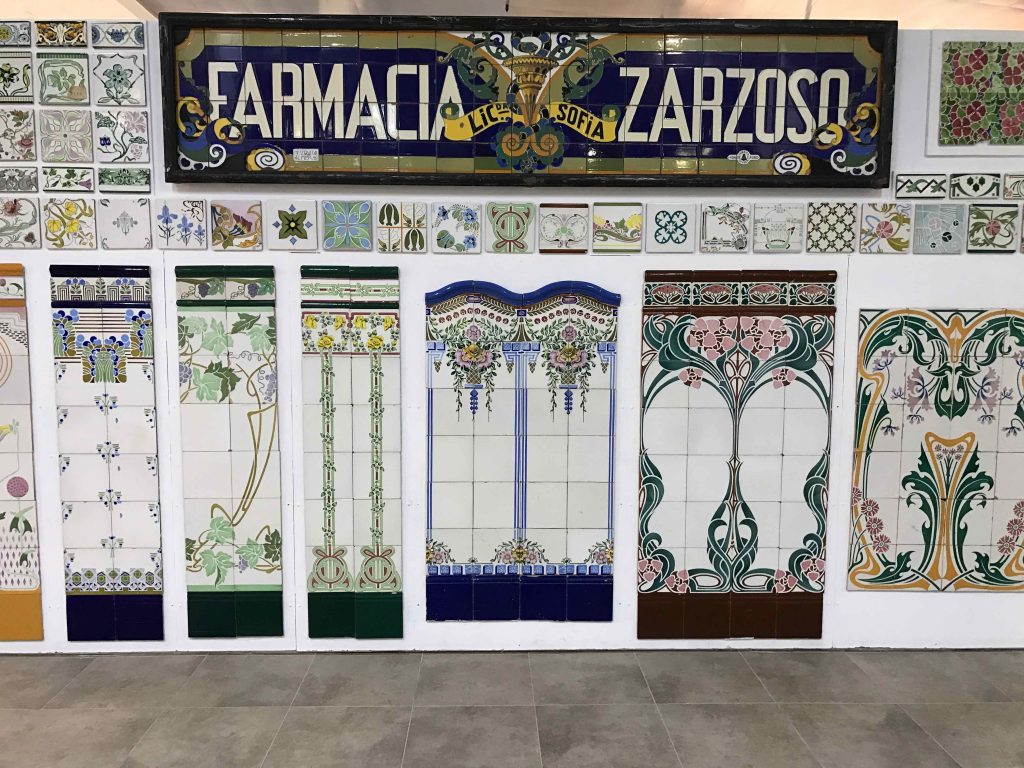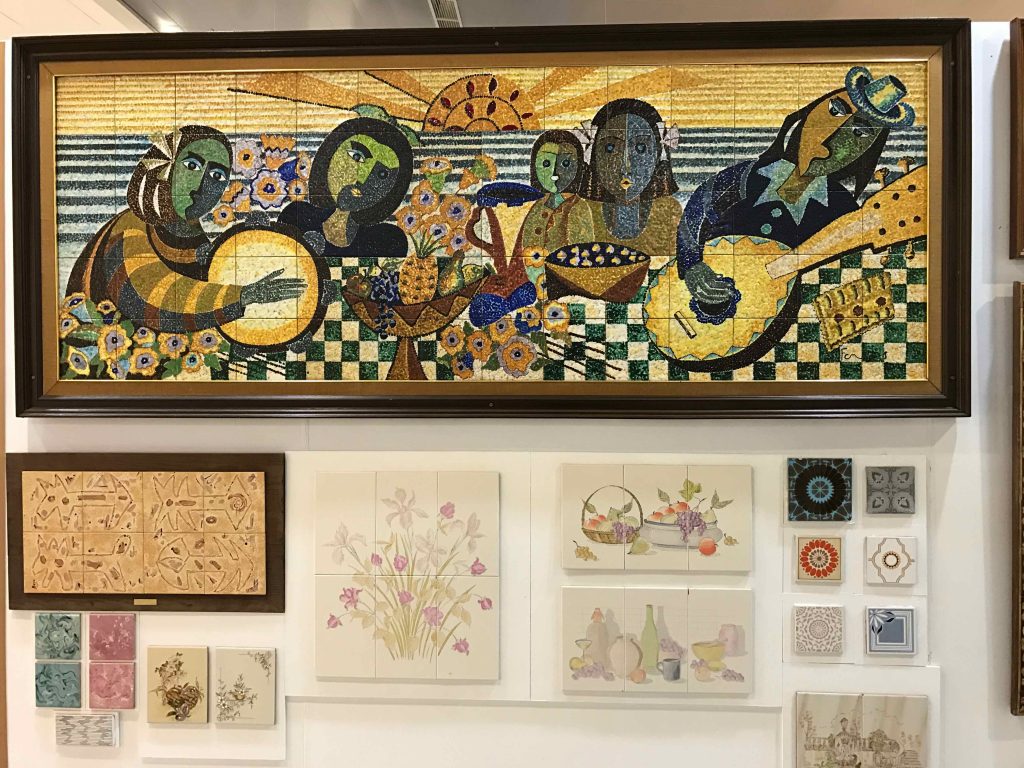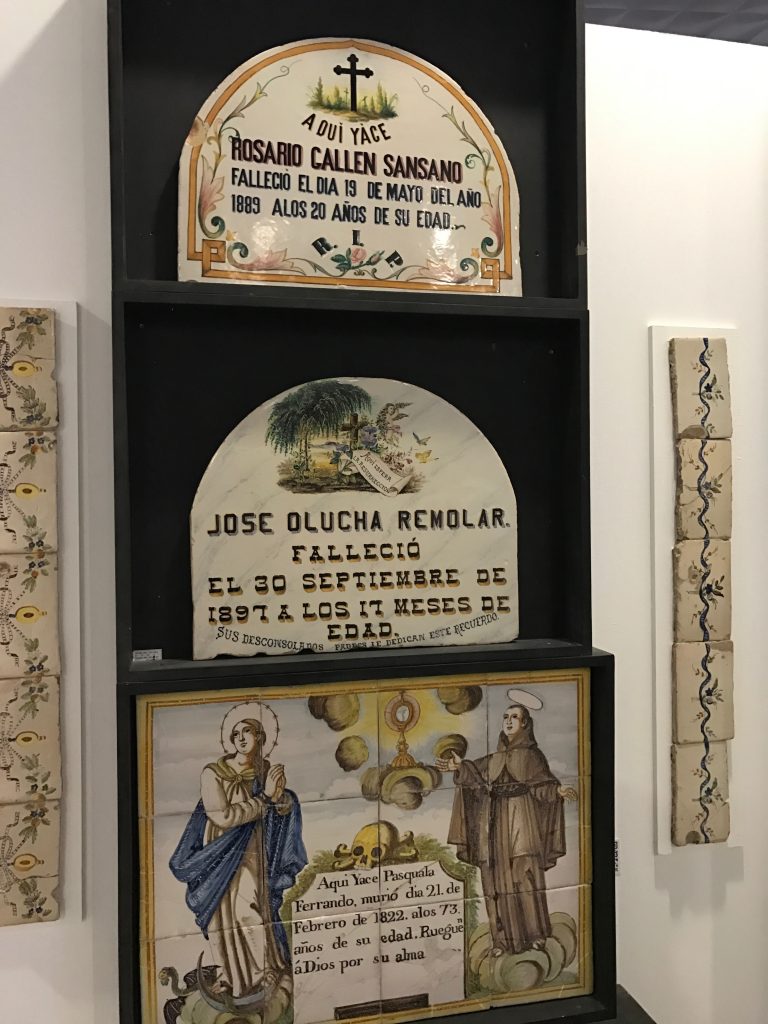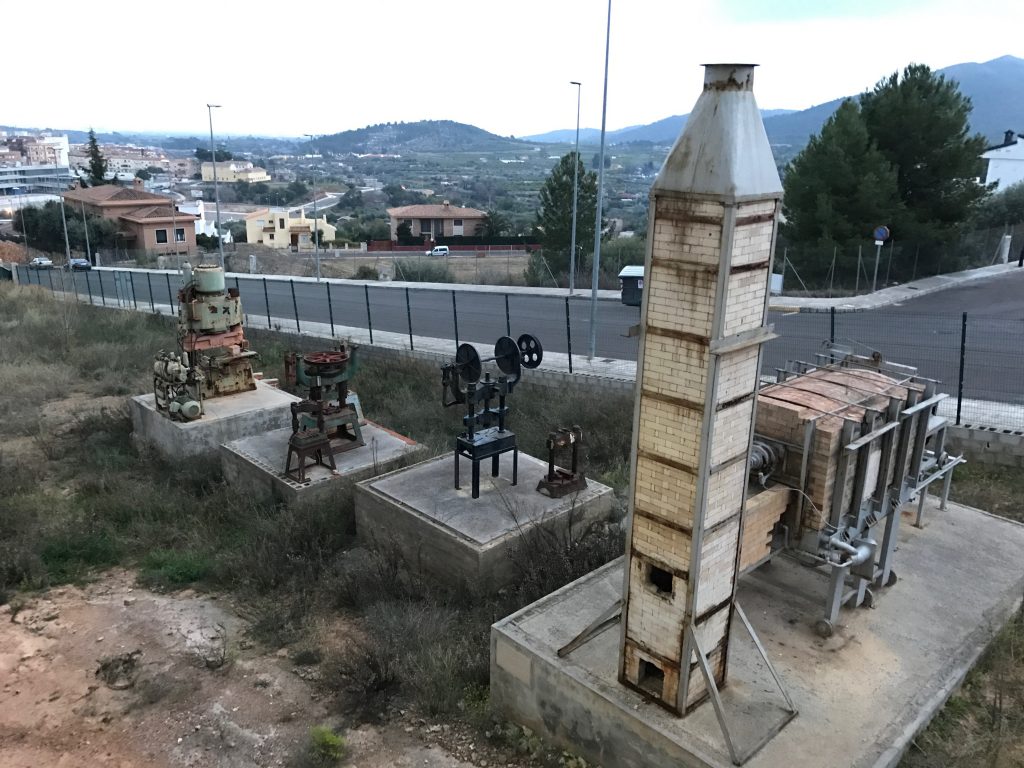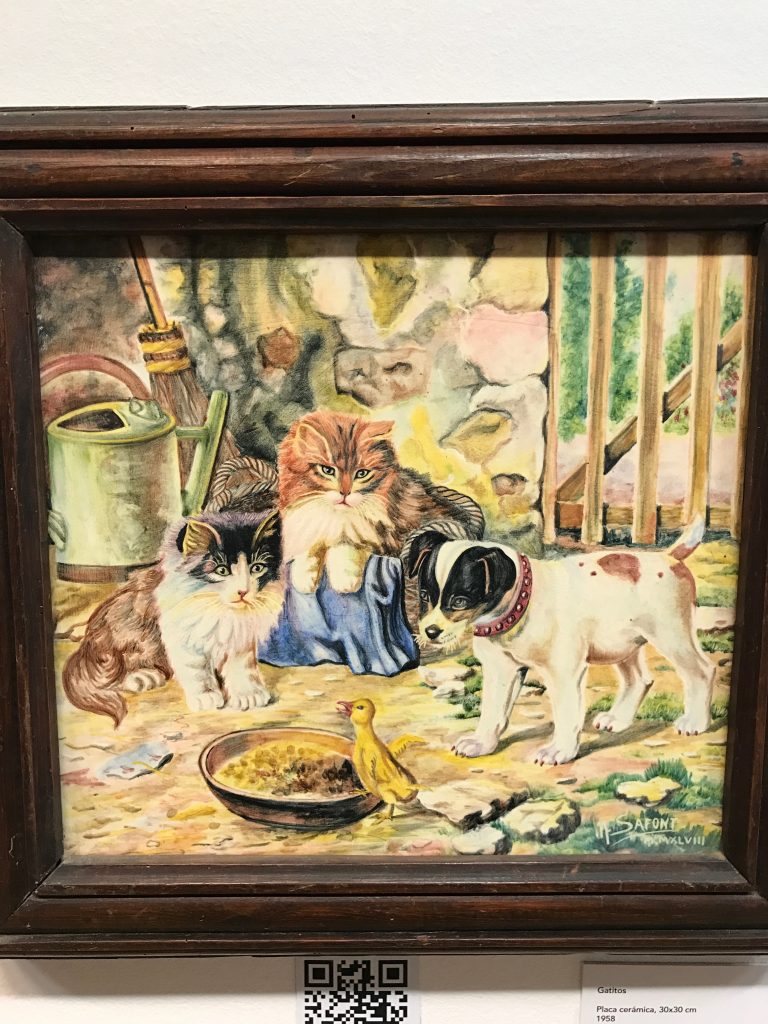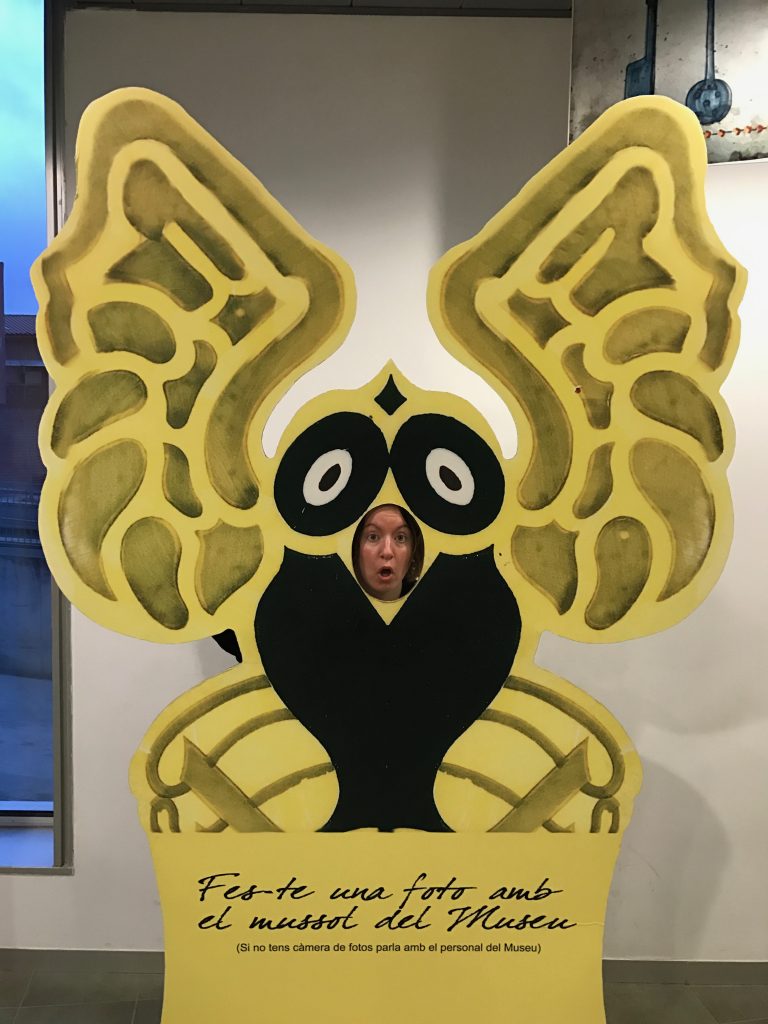 We also enjoyed a town plaza dating back to Muslim times. The Plaza del Almudín, or Font de Dins, was the site of the local market from the 1400s until the 19th Century.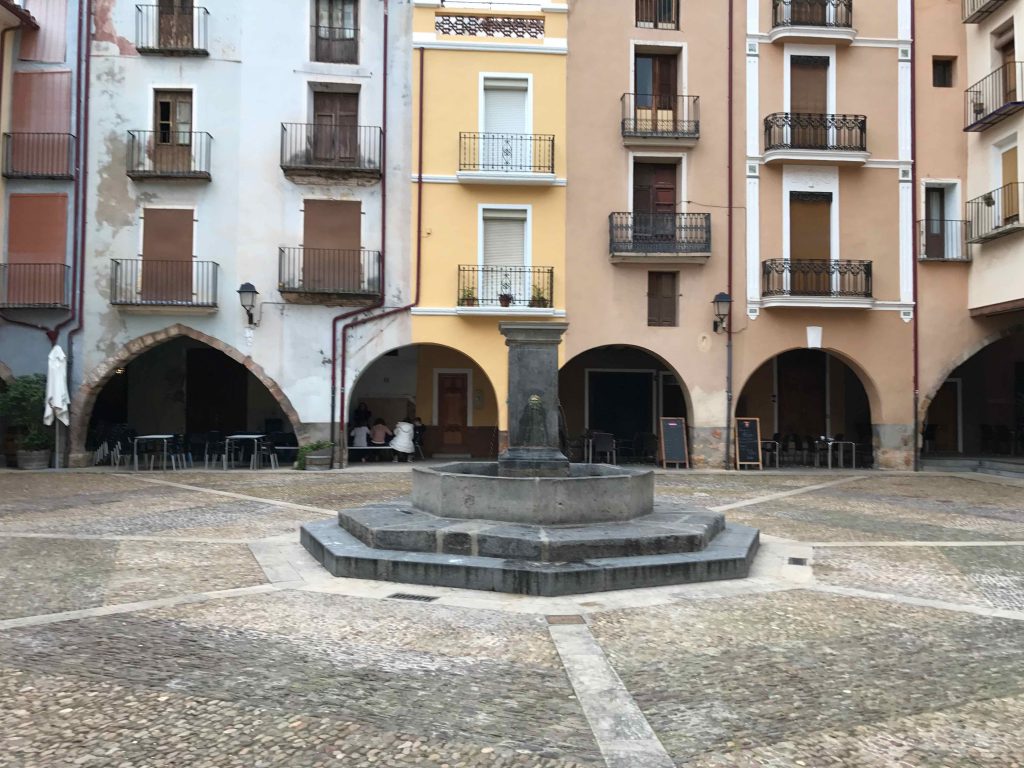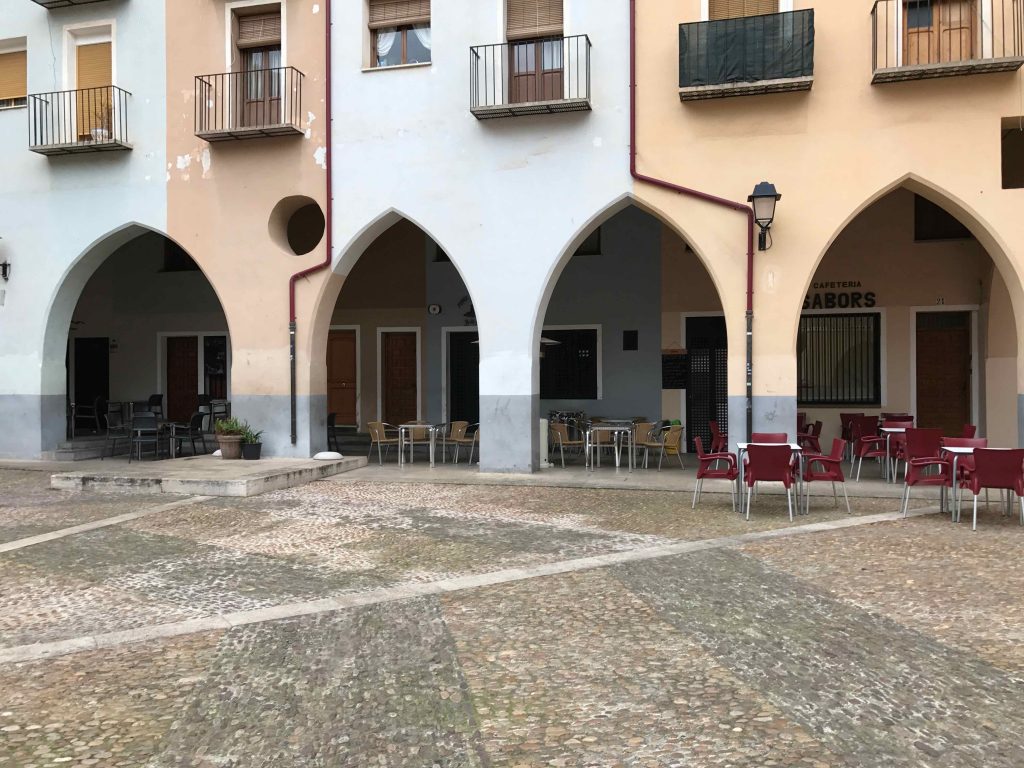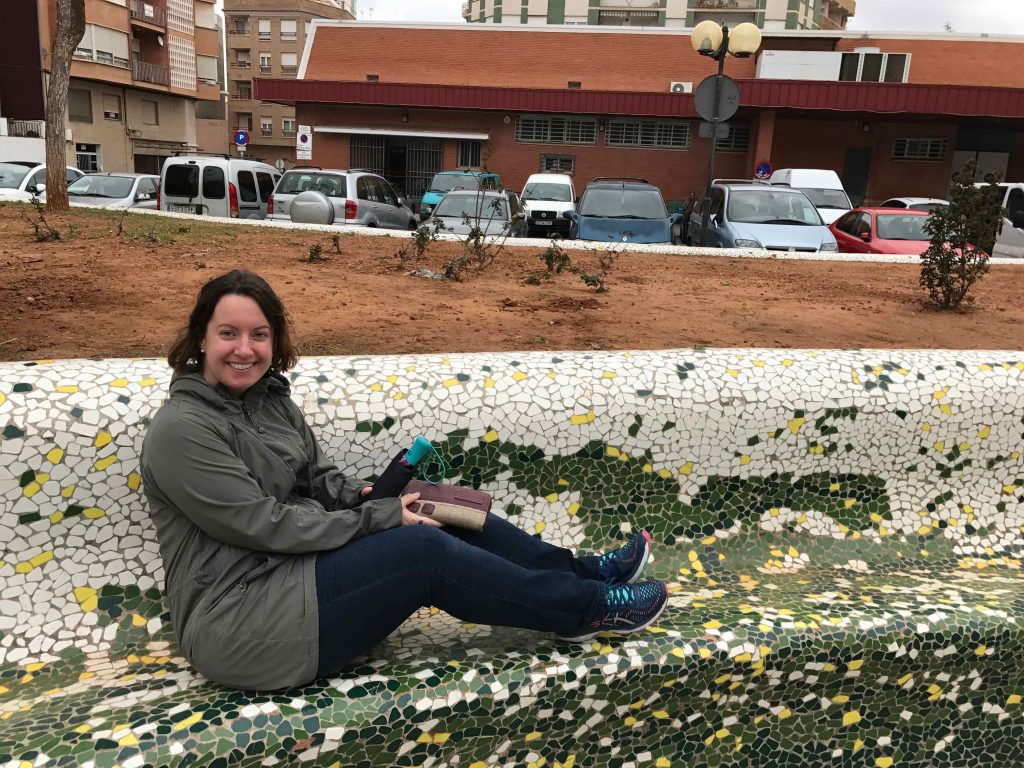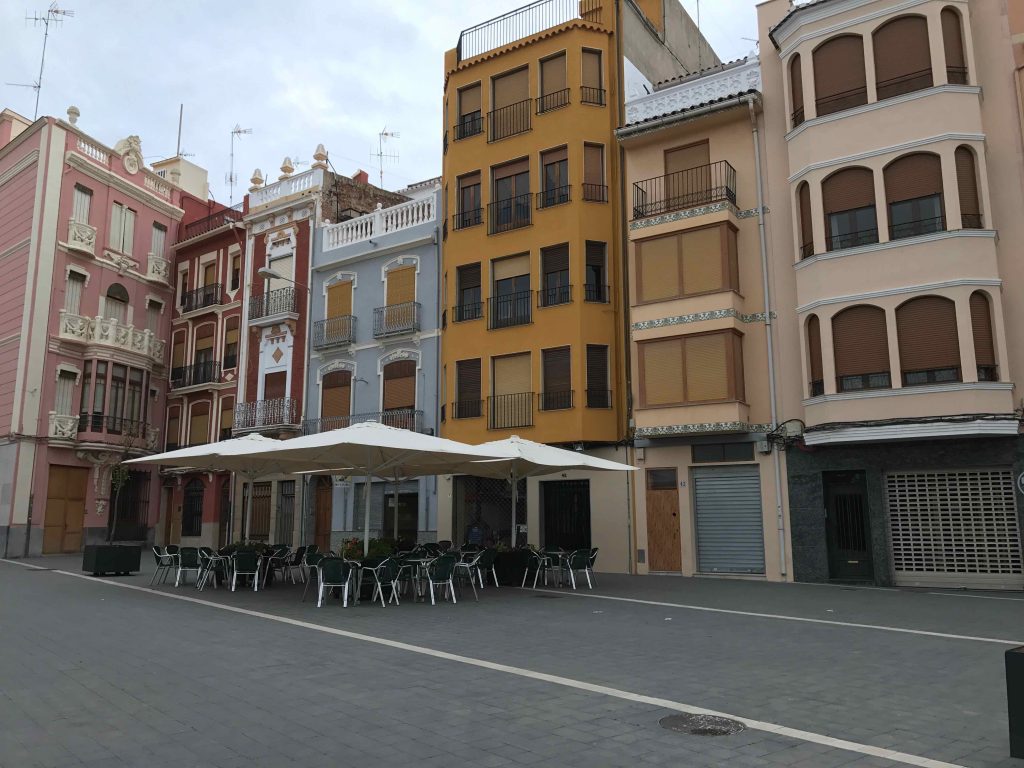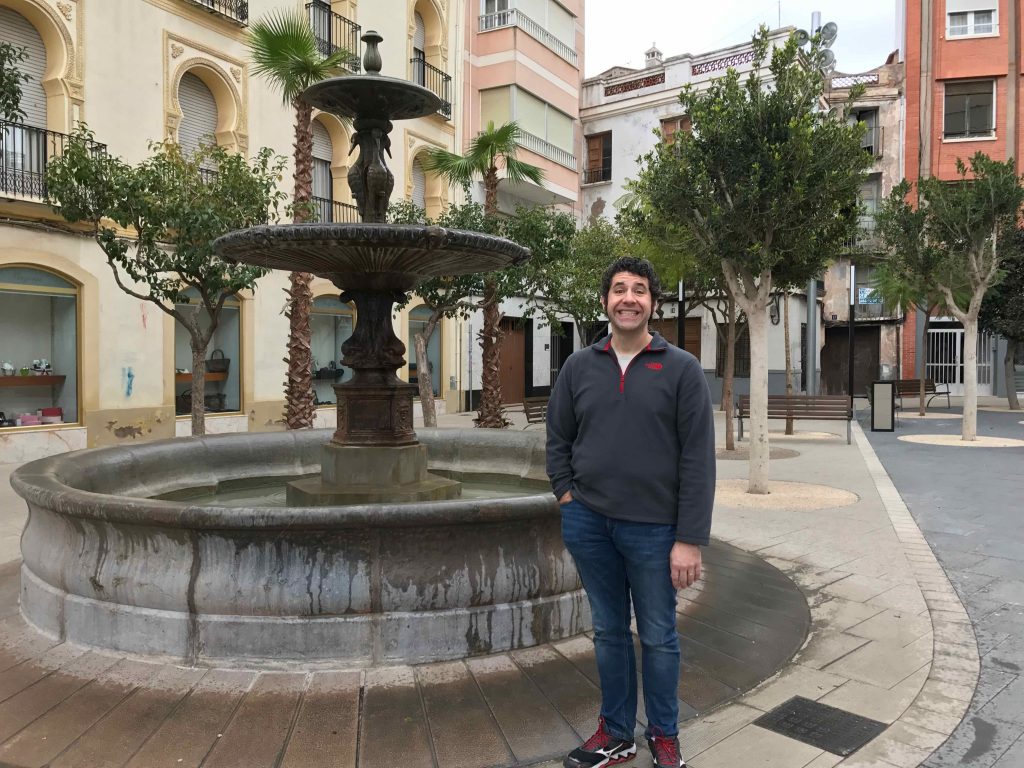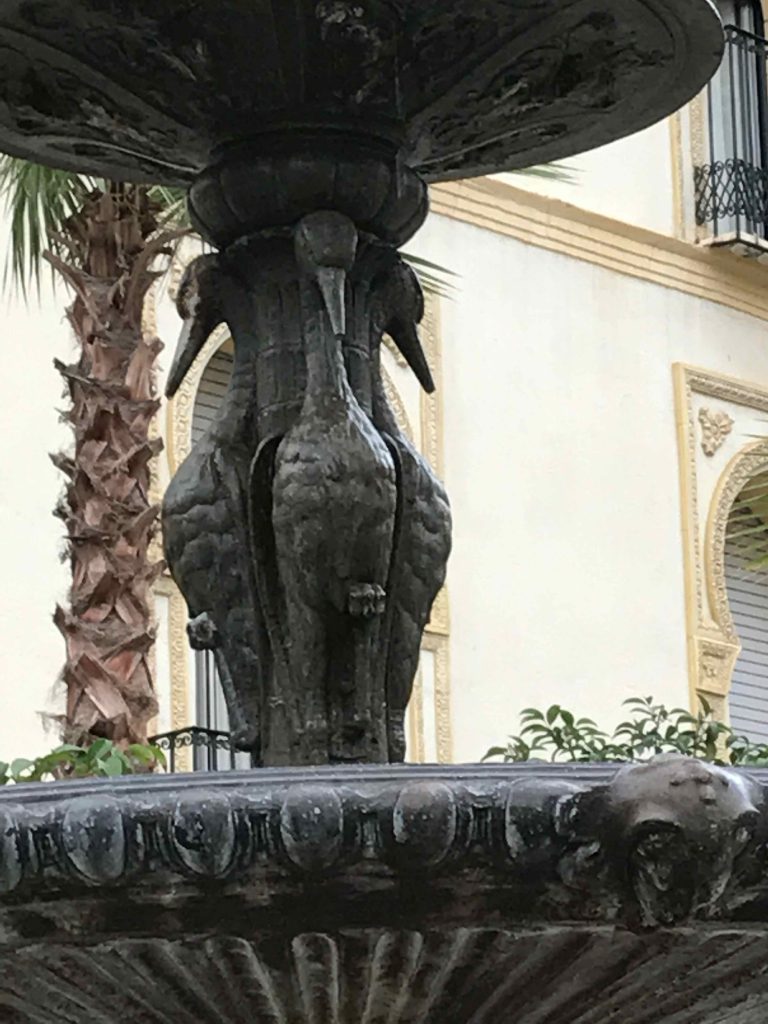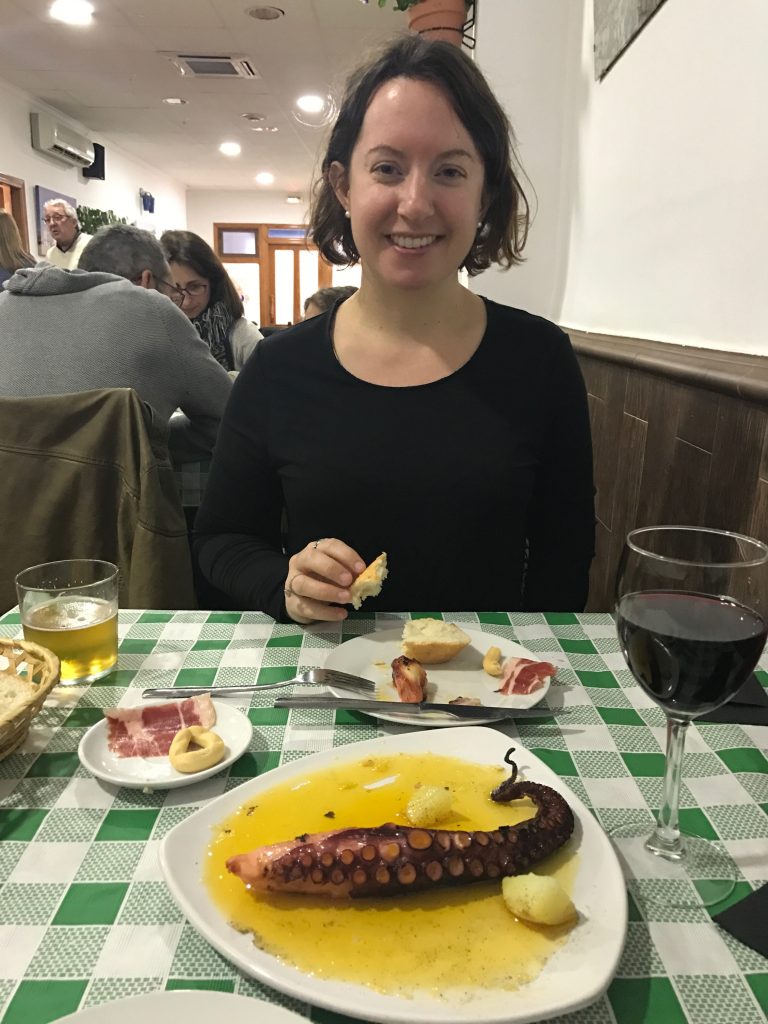 On Sunday, we went to another important ceramics city, Vila-real – but instead of tile, our focus was paella. Our friend Màriau was nice enough to invite us over to help her mother prepare an authentic paella on their patio. This is the most well-known rice dish of our region, and Màriau's mom cooked this for schoolchildren throughout her career. Doer definitely took notes and refined his technique.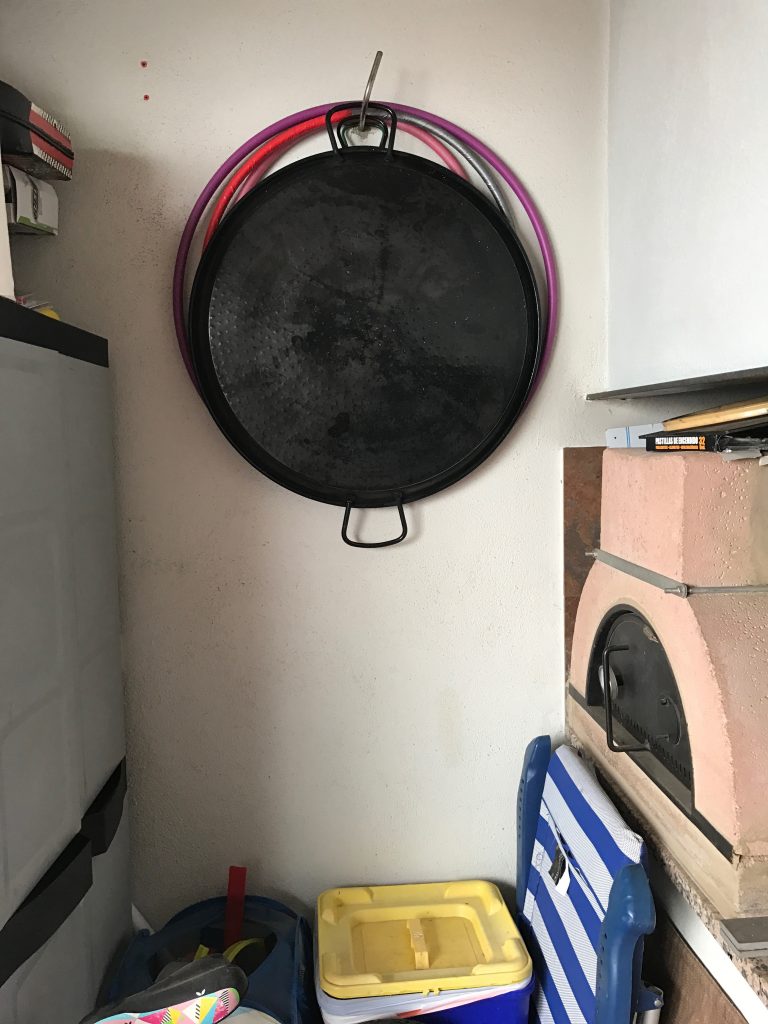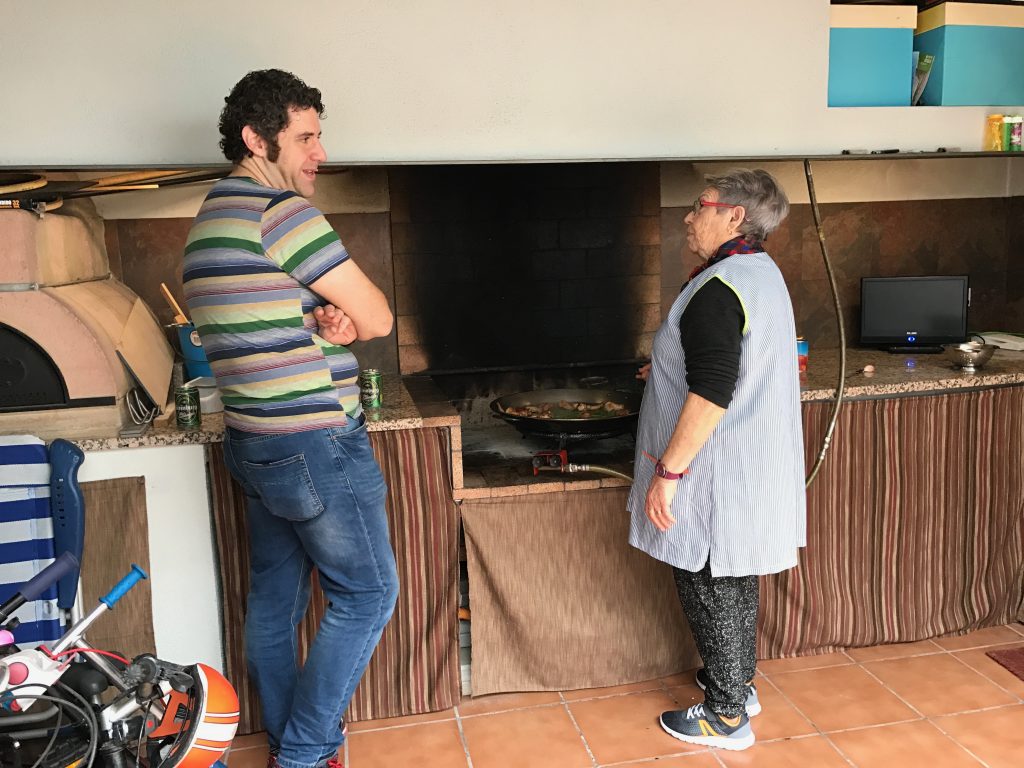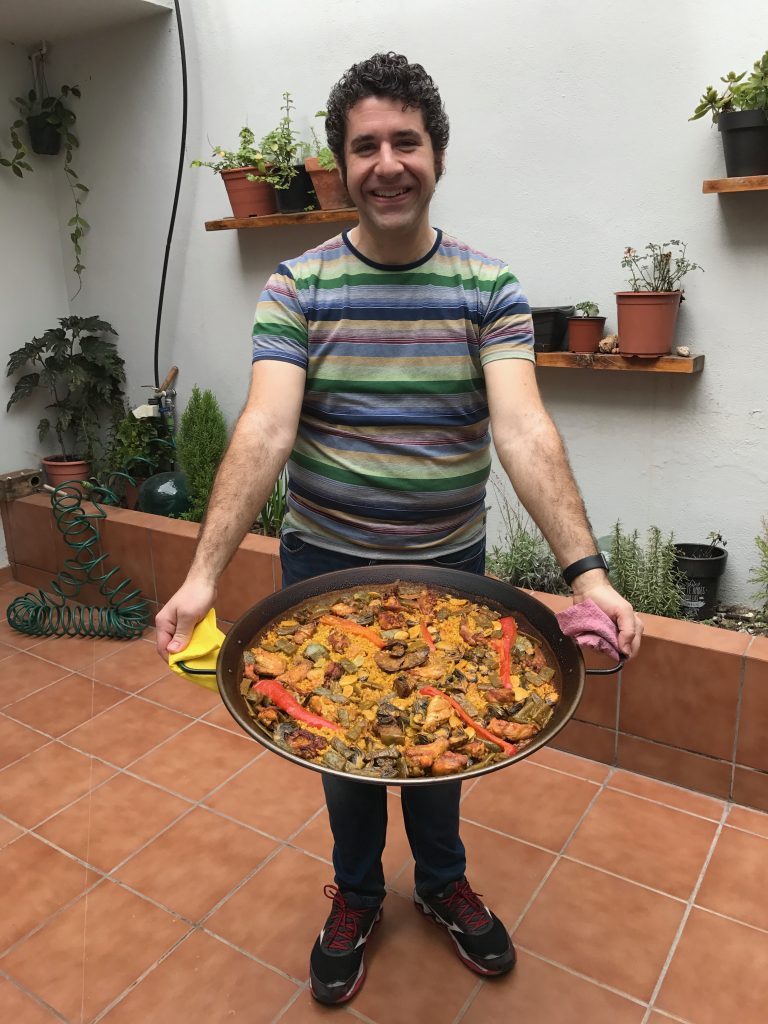 Take it from me: Doer's paella game has totally improved since this experience. And yes, it was even more delicious than it looked!
After lunch, we went for a walk in a park just outside the city, where we saw the Hermitage of the Virgen de Gracia.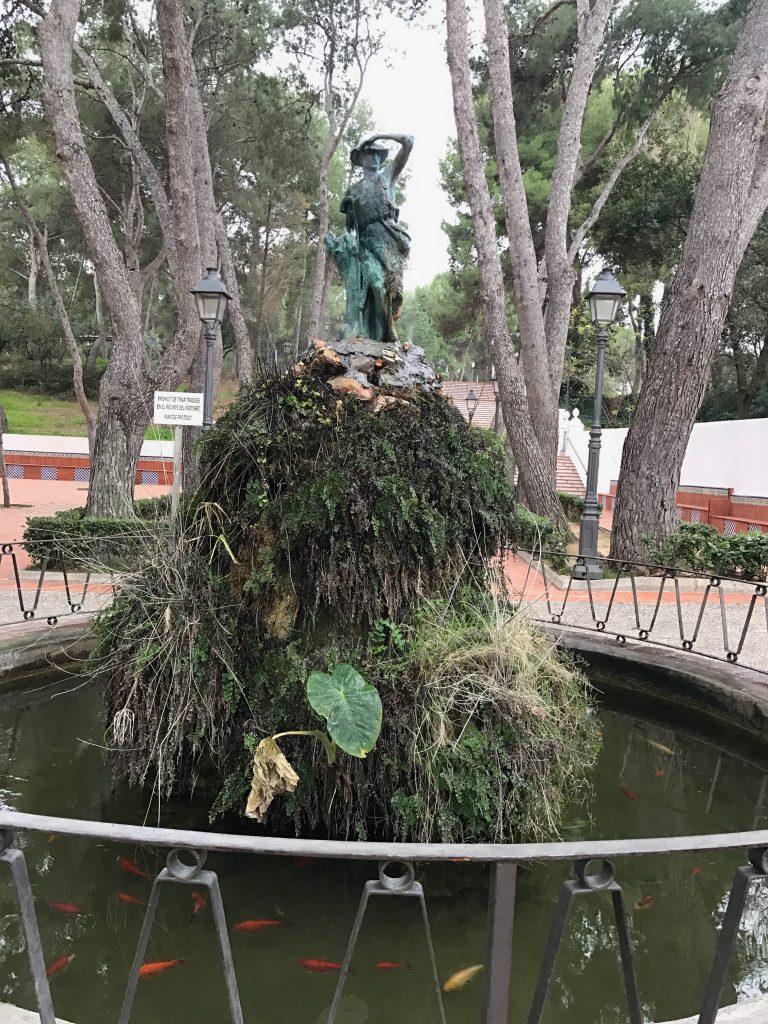 We also enjoyed a stroll along the Millars River.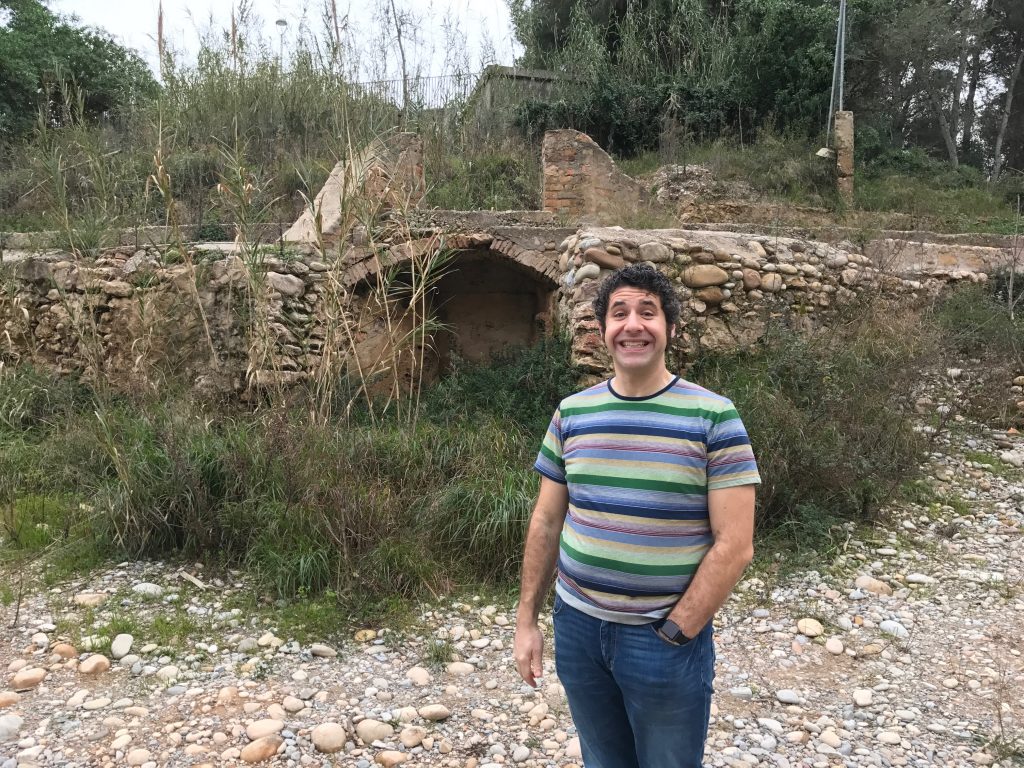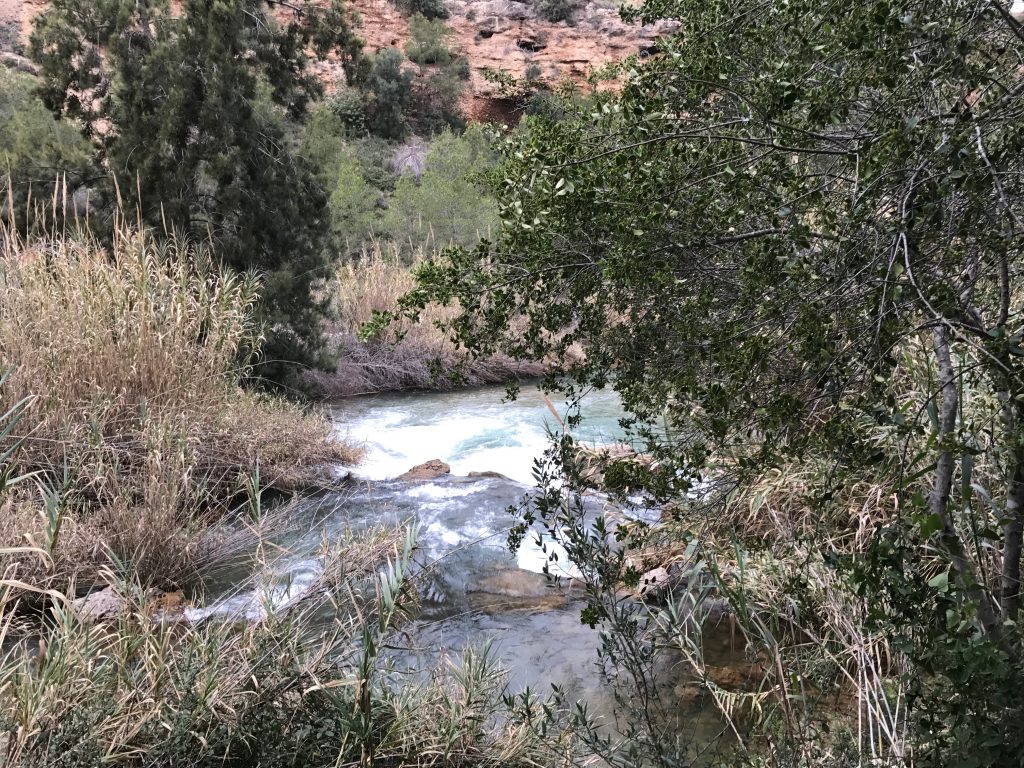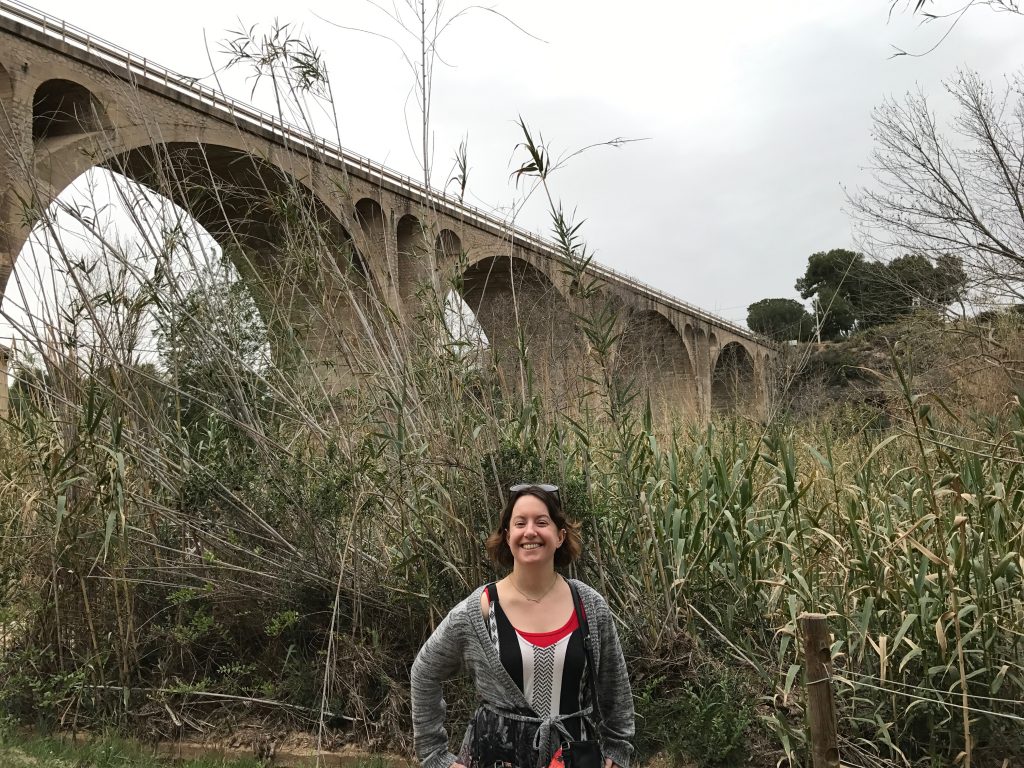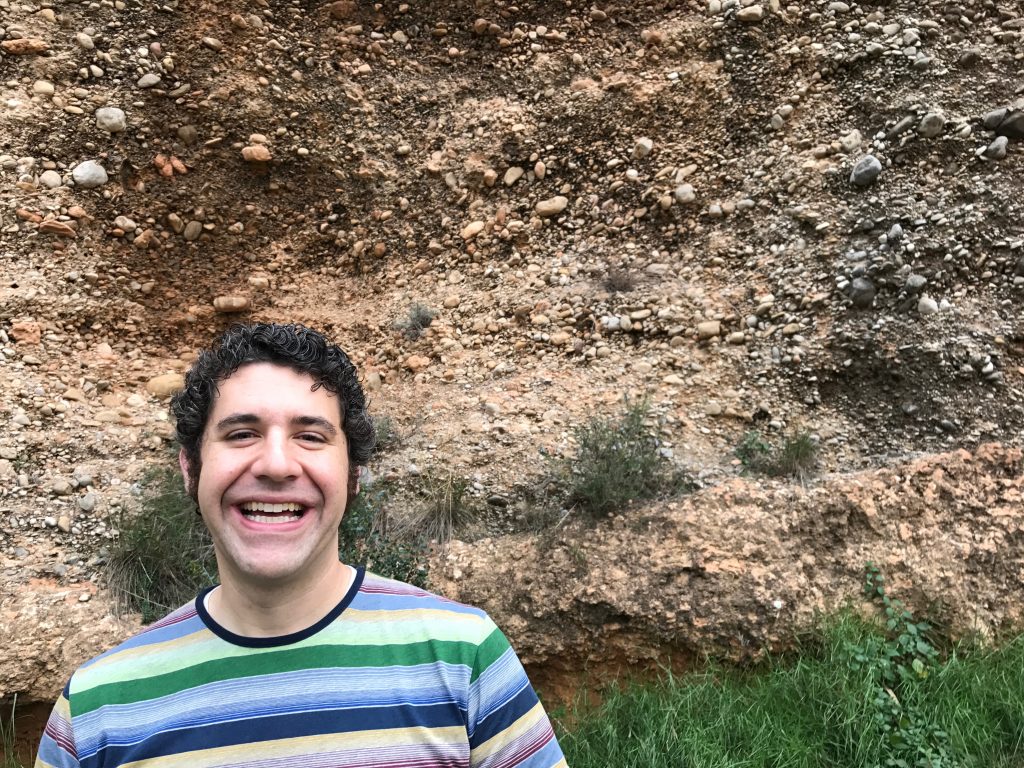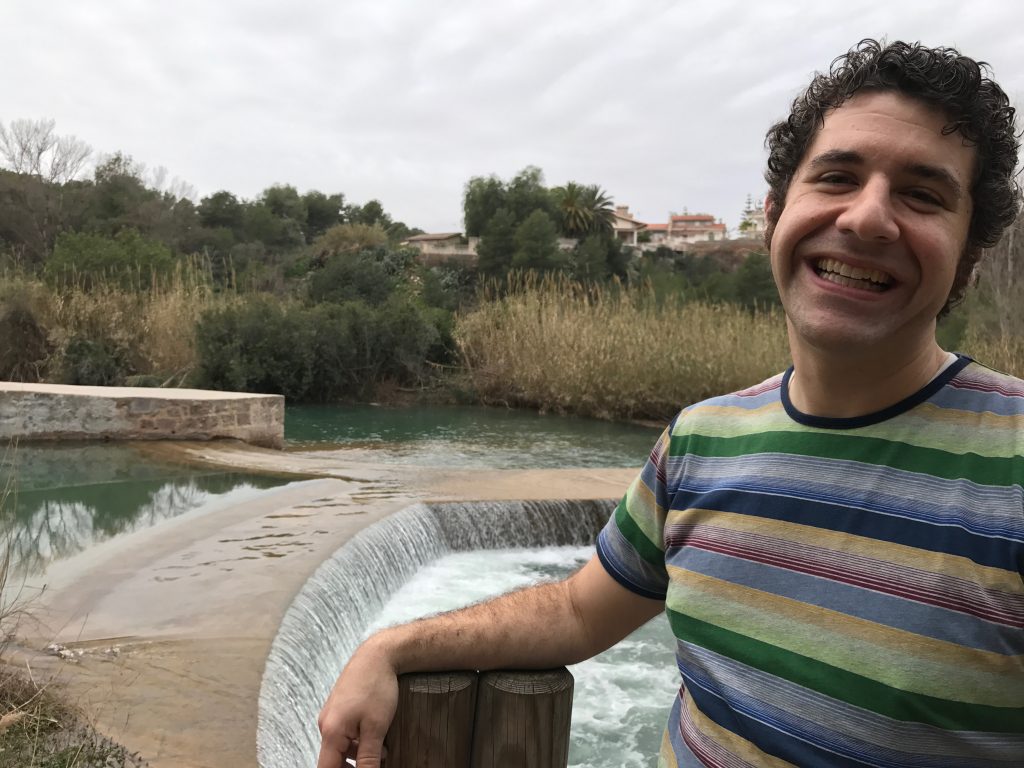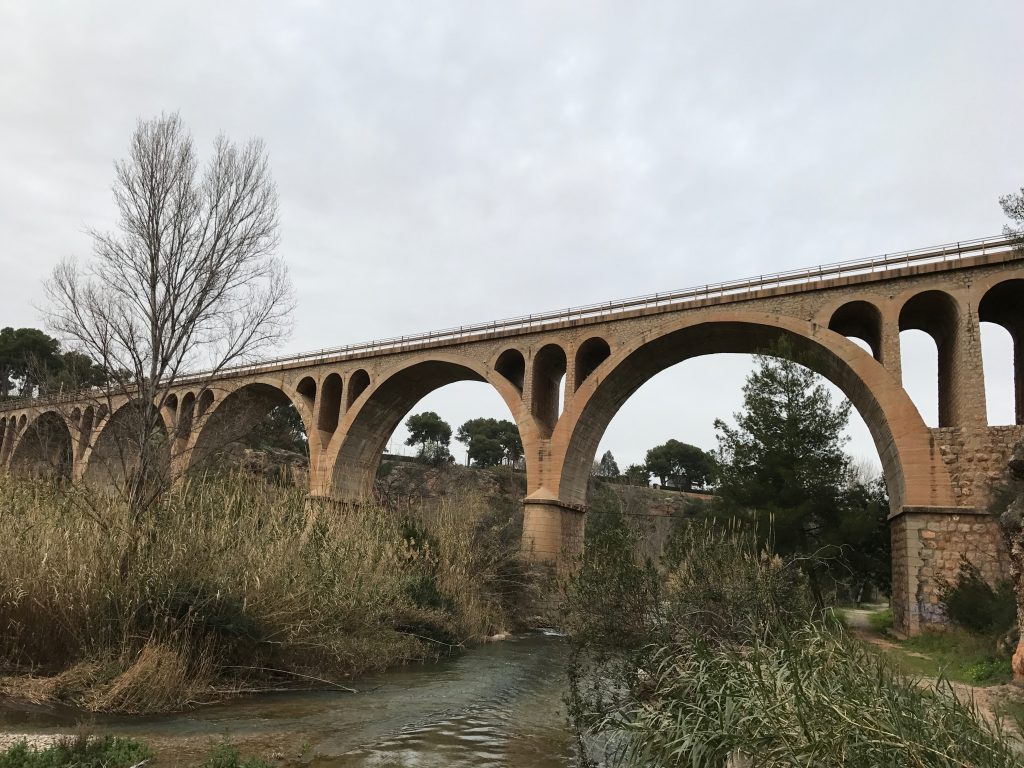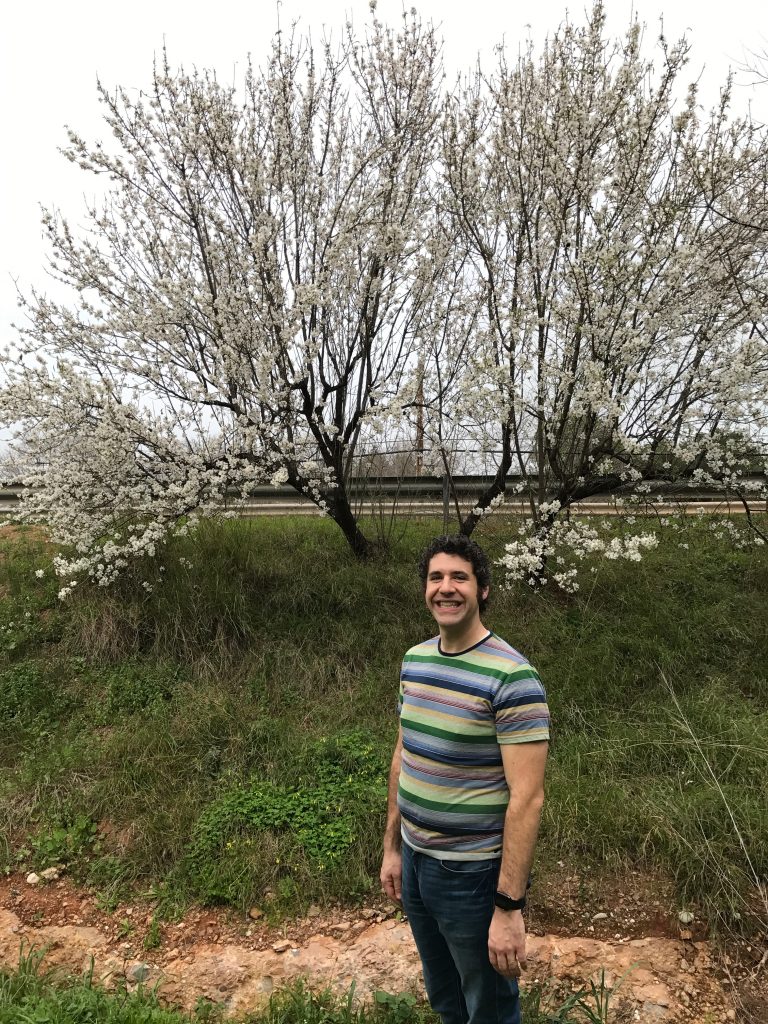 When we came home to Burriana, we were surprised to see a carnival had sprung up near our home.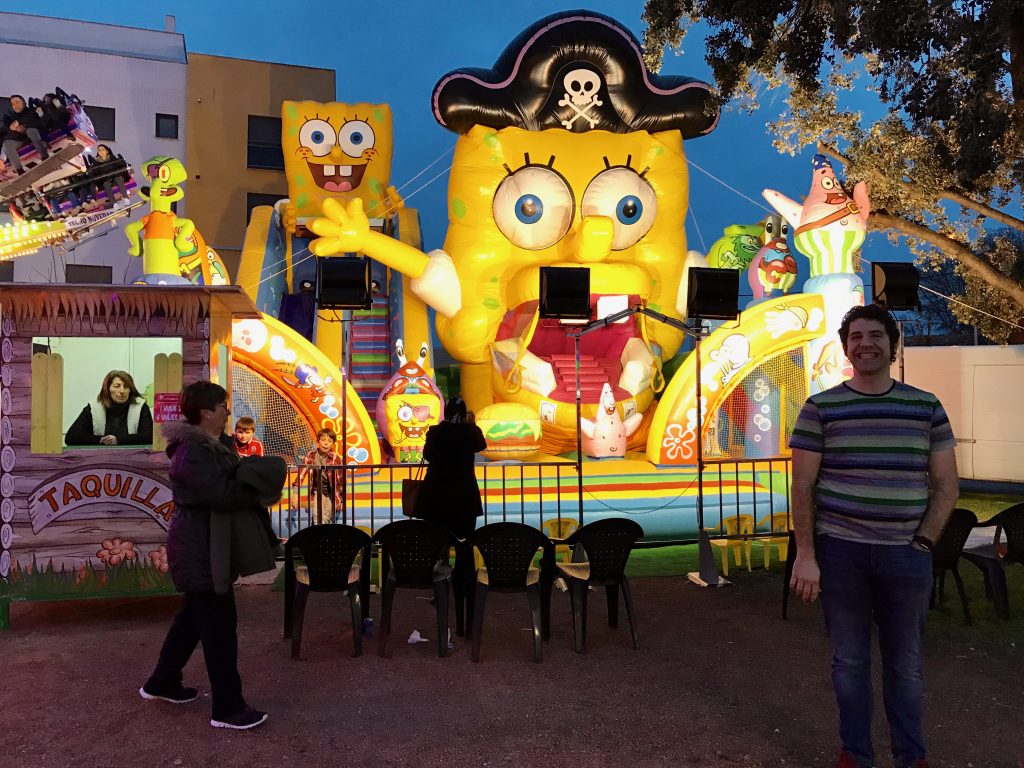 On Monday, we headed to Valencia to see the ninot exhibition ahead of Fallas week – stay tuned to more about our Fallas experience once we catch up with blog posts!