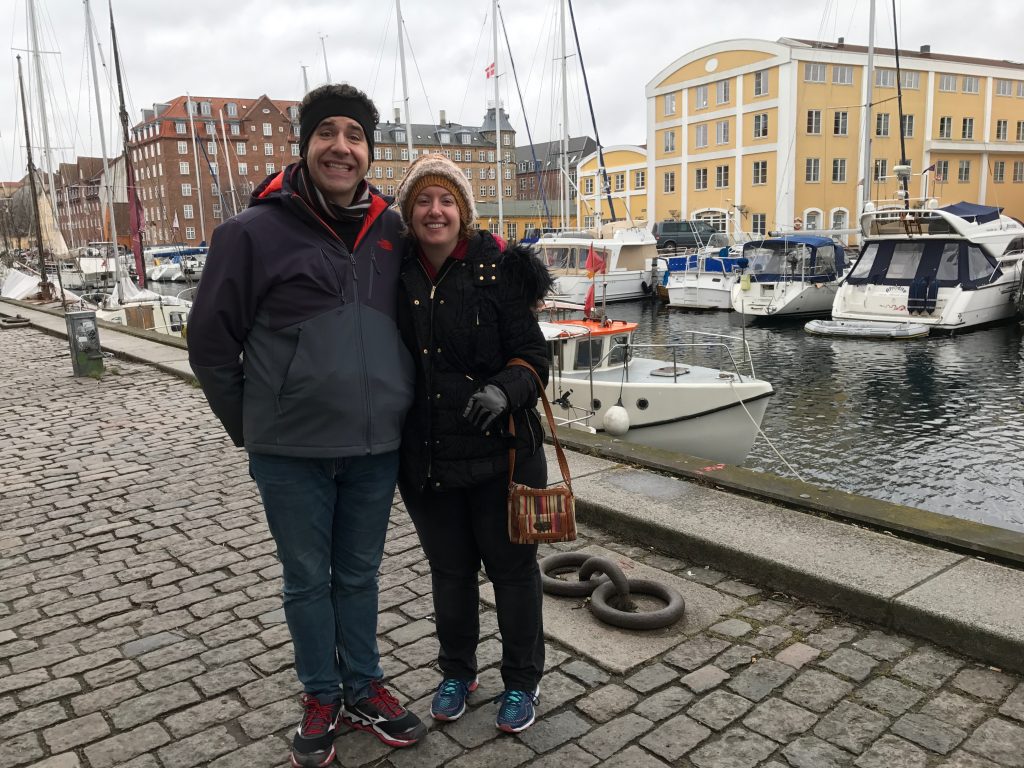 Our friend Wendy is something of a world traveler, and when talk turned to a European visit, there were very few places she hadn't actually been. High on her list and ours: Denmark, a country famed for its happy people and high quality of life – and specifically, Copenhagen. A trip to Scandinavia in the middle of winter? Sure, we said!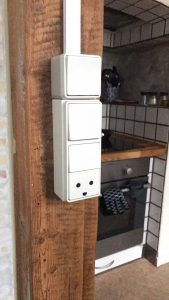 Before we get started… let's survey what we know about Denmark. Quality schools, check.  Big dogs: yep, those are from here (didn't see a single one our whole time in Copenhagen, though!). Butter cookies in a round blue tin – definite "yum." Bikes? Yep, Dreamer reads that blog. Little Mermaid? Copenhagen's got that.
In the most recent season of South Park, Doer – a devoted viewer – had seen the Danes portrayed trying to hunt down Internet trolls to make the world a better place. Bet you didn't know the song they used in those episodes was real, eh? Here now, some music with which to enjoy the rest of the blog post…
Episode here. Explanation of song here.
Yes, Copenhagen was cold, like, the entire time. Windy, too, like back home in Nebraska during the height of winter. And in five days, we never saw the sun (locals said this was normal). But we also learned about the Danish concept of hygge (pronounced, "HOO-geh"), which is a word that does not have a direct translation, but means something like comfort in all aspects of your life.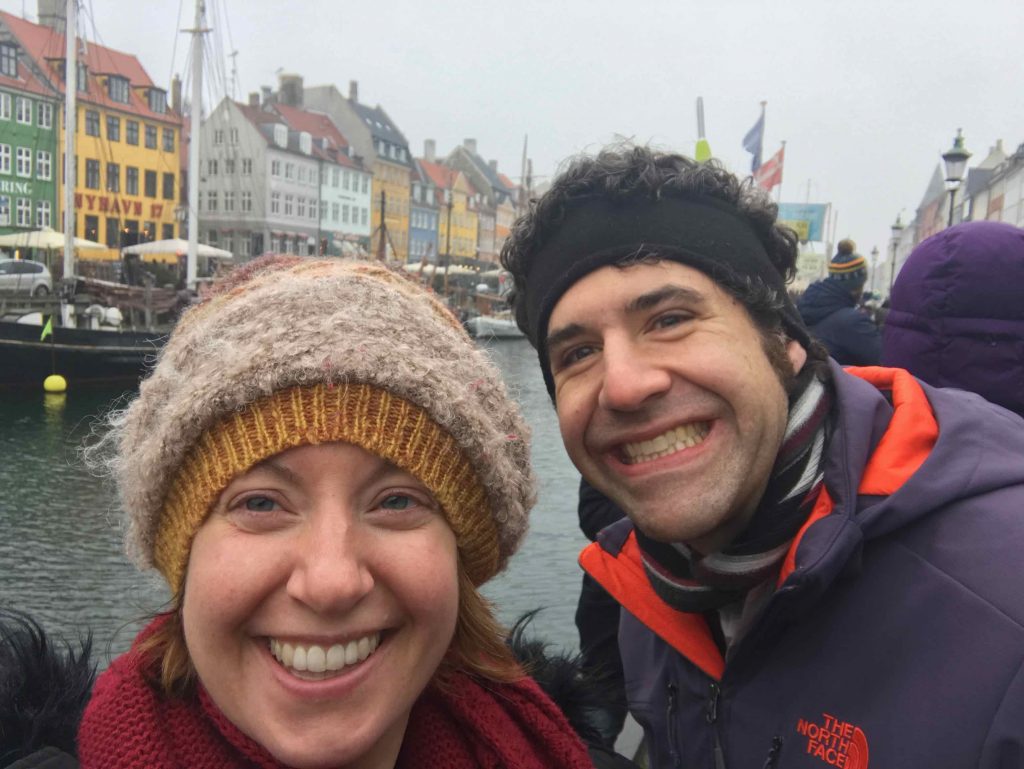 With a cozy Airbnb as our home base, it seems safe to say that we all felt the hygge: though it was cold outside, inside was always warm and well-appointed, with plenty of warm blankets on our beds under which to snuggle. This concept also held sway in every odd coffee bar and restaurant, too: the Danes are great at making you feel like you're at home.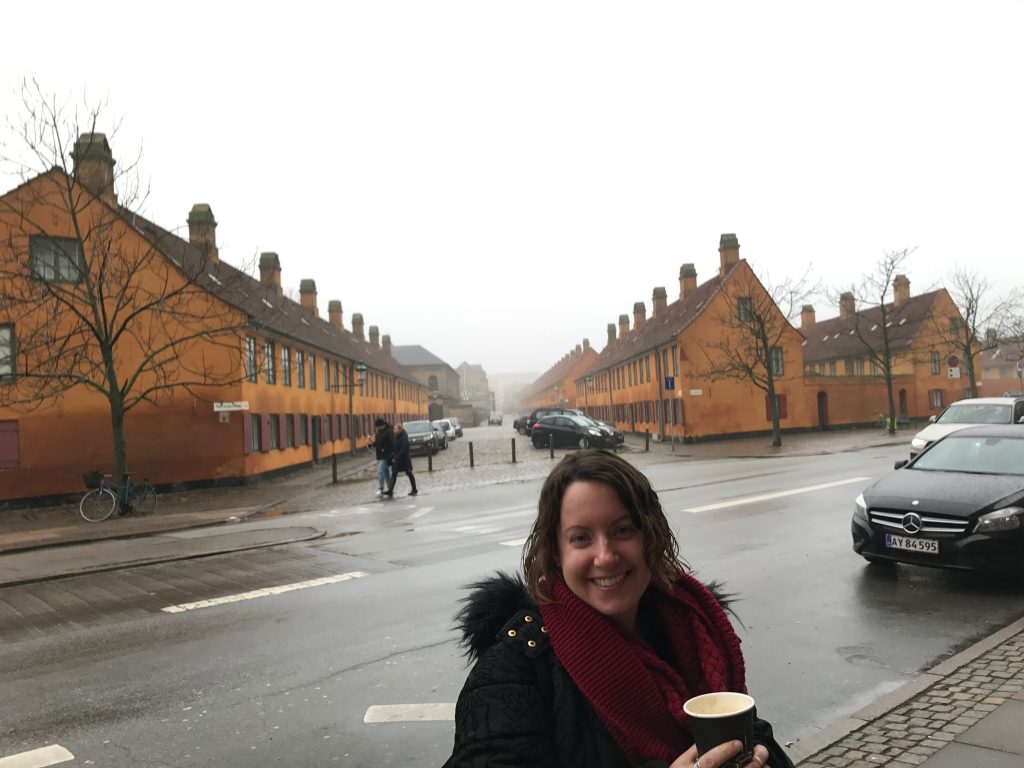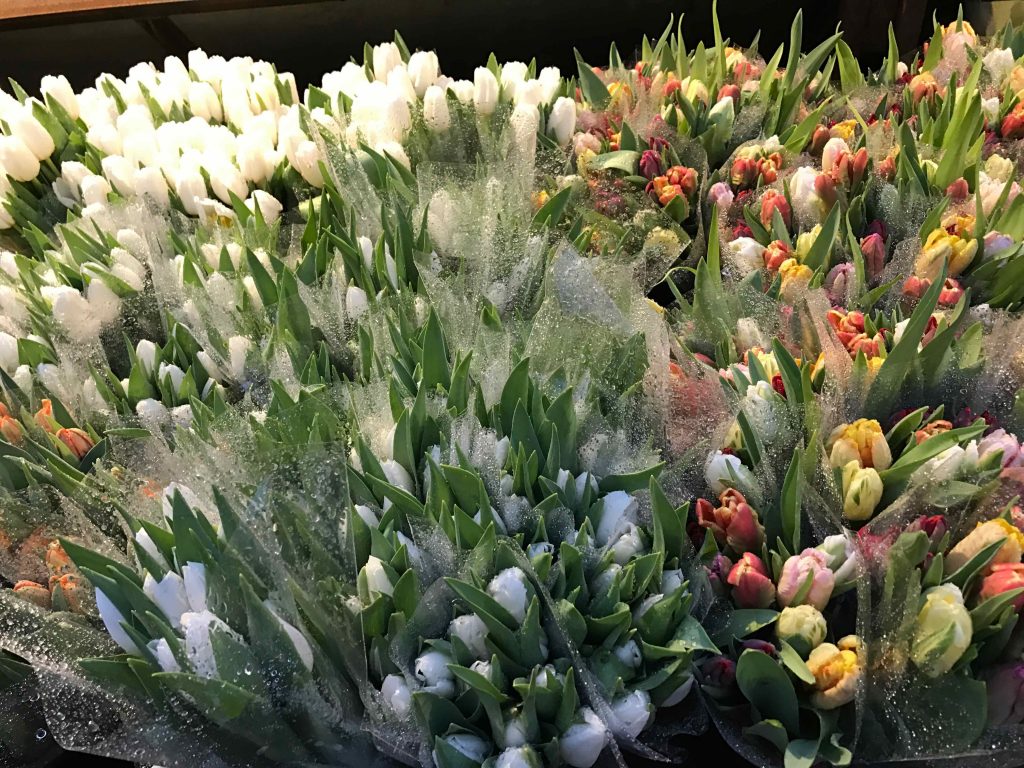 Hygge even extends to public restrooms – Dreamer remembers Copenhagen's with longing each time she have to go in the Castellón de la Plana train station.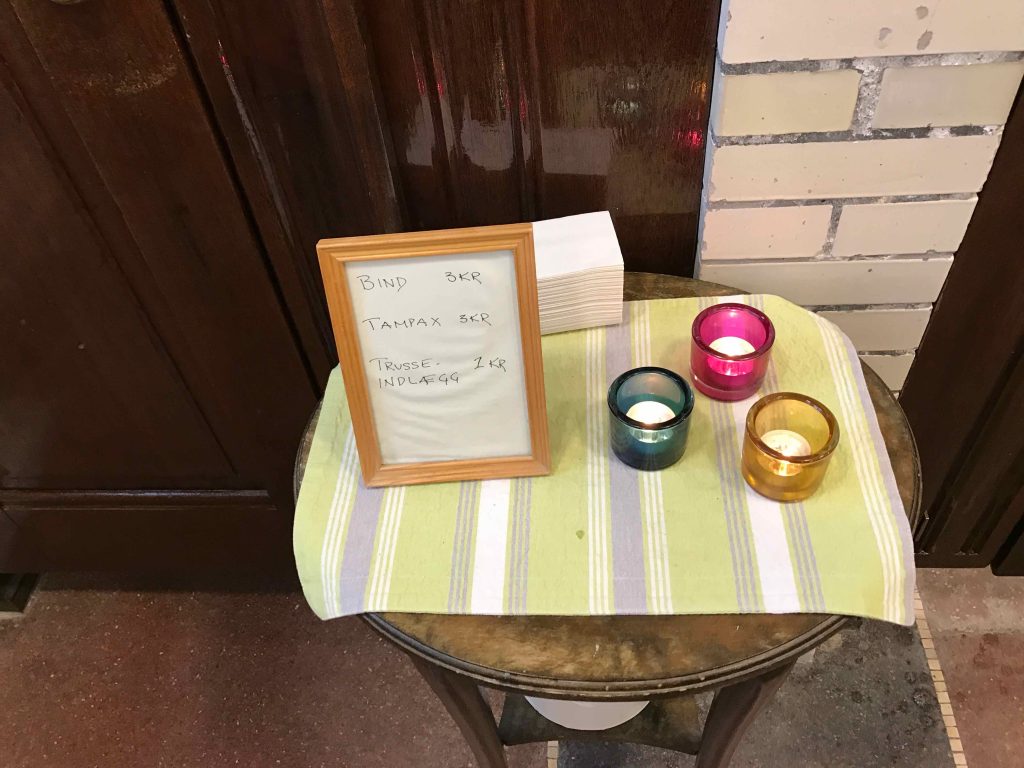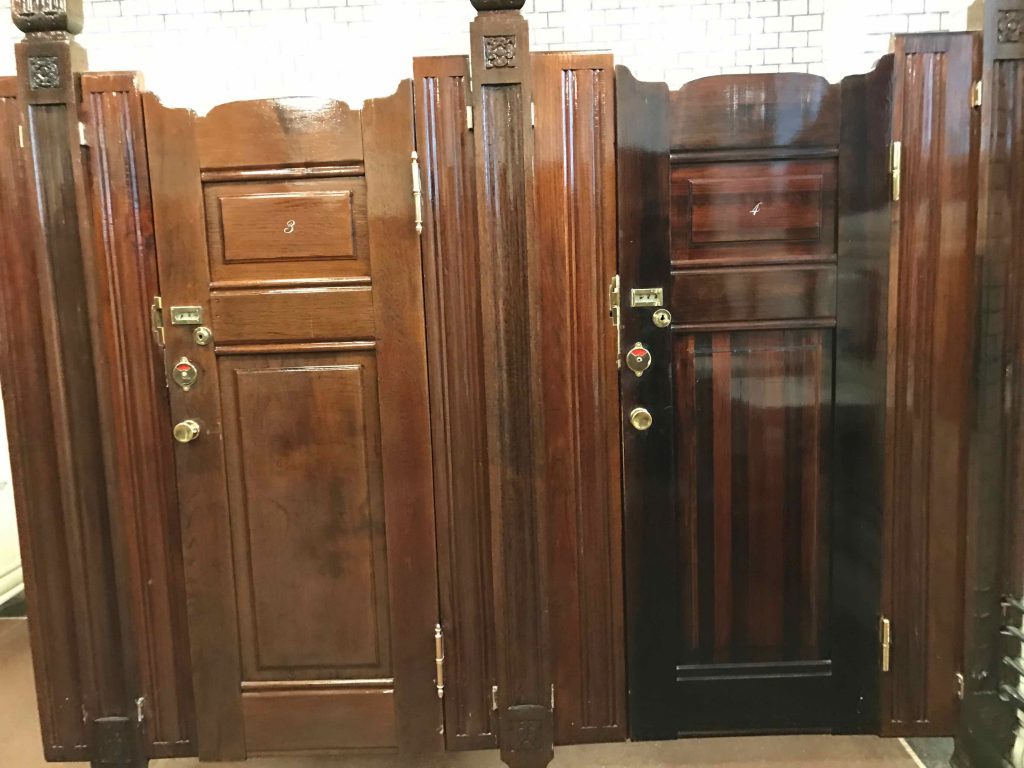 Danish is a fun language and we couldn't help but make comparisons to English as we went along. There is the requisite, "tak!," which is how you say, "thank you." Greetings are super easy: "hej!" means "hello" except it is pronounced, "hi!" Seriously. Goodbye is, "hej hej." Combined with the aforementioned hygge, we also learned øl ("earl" – beer) and "skol" (cheers). Some other stuff was pretty easy to guess, too.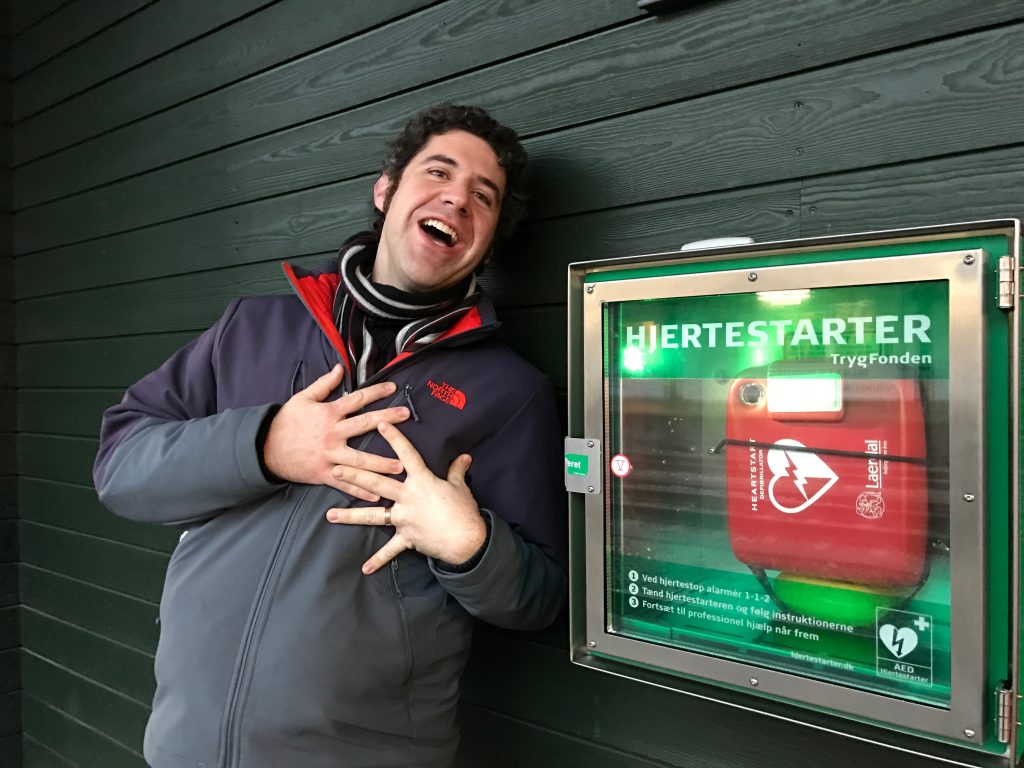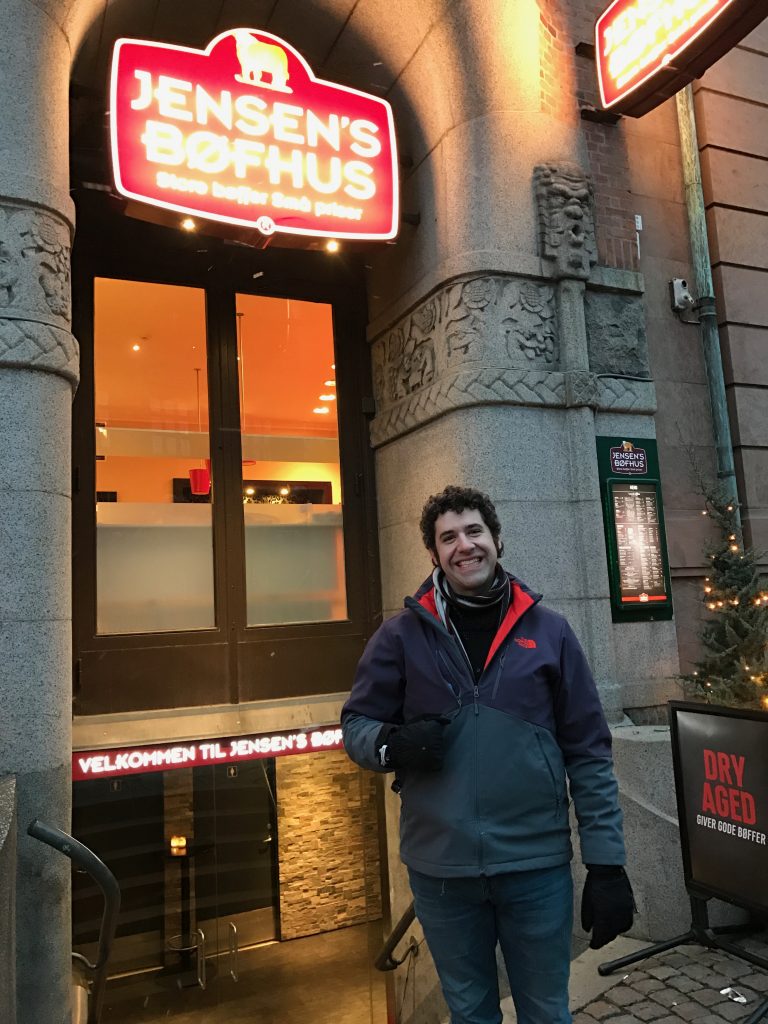 We definitely were craving some hygge after starting our trip with a very chilly Copenhagen Free Walking Tour. By the way, if you haven't tried a free walking tour, we highly recommend it! It's a great way to learn historical and cultural background as you see some of the most important sites. At the end of the tour, you give your guide a tip if you enjoyed the experience. We've done it in Sofia, Copenhagen, Toledo, and Valencia so far.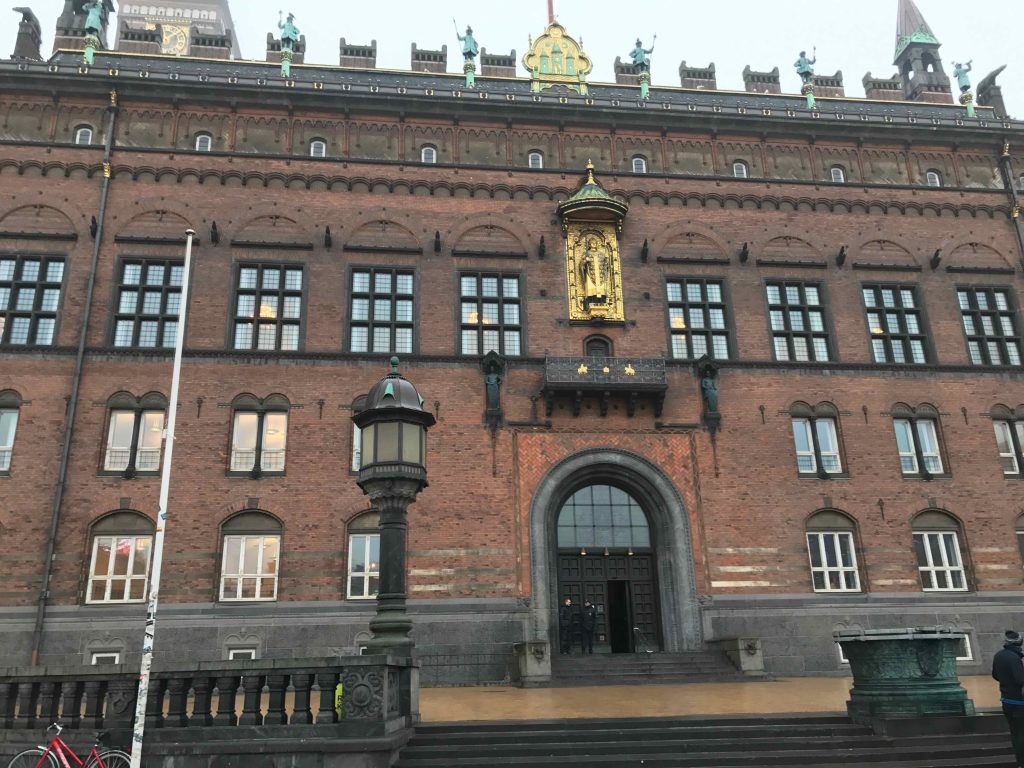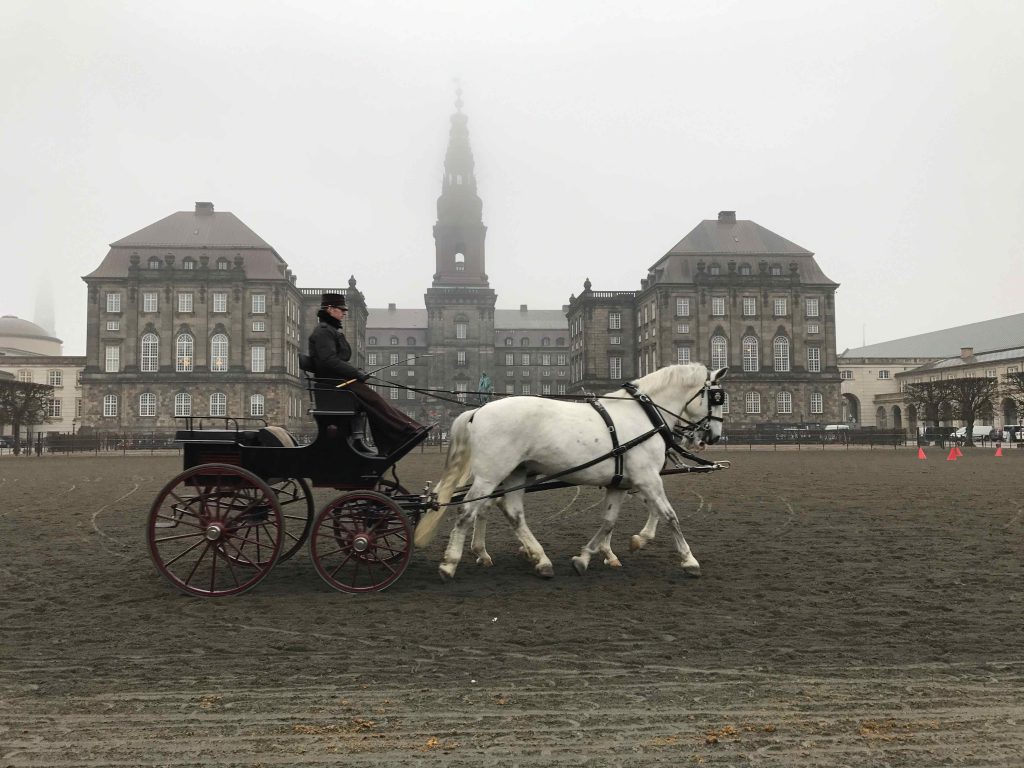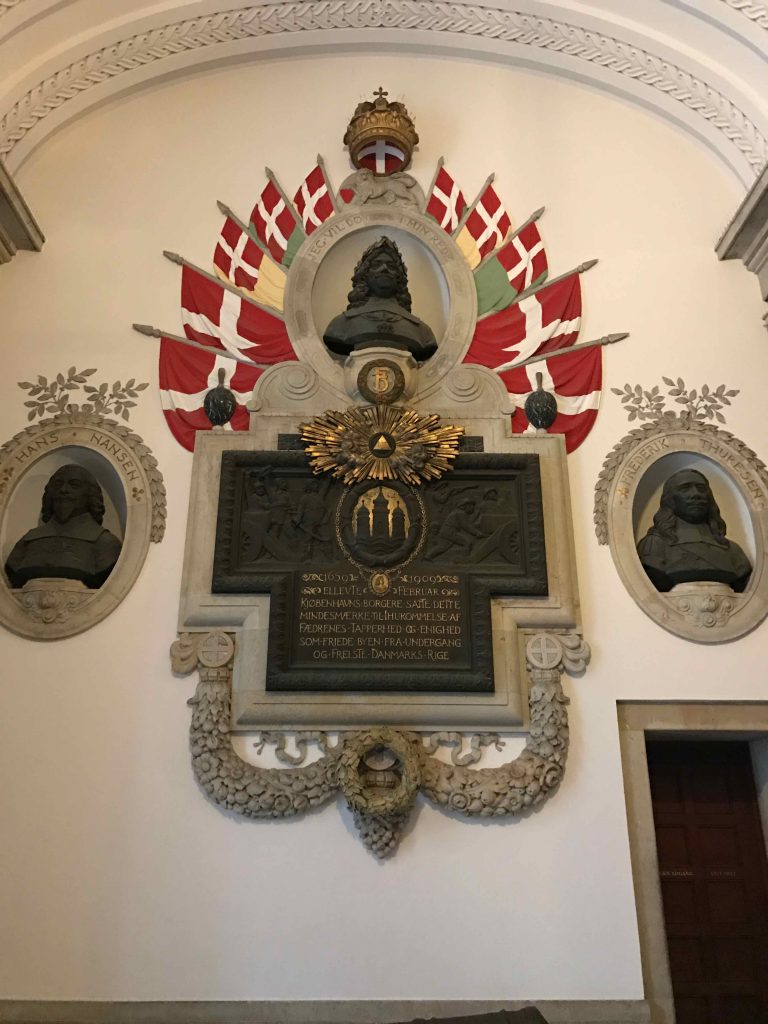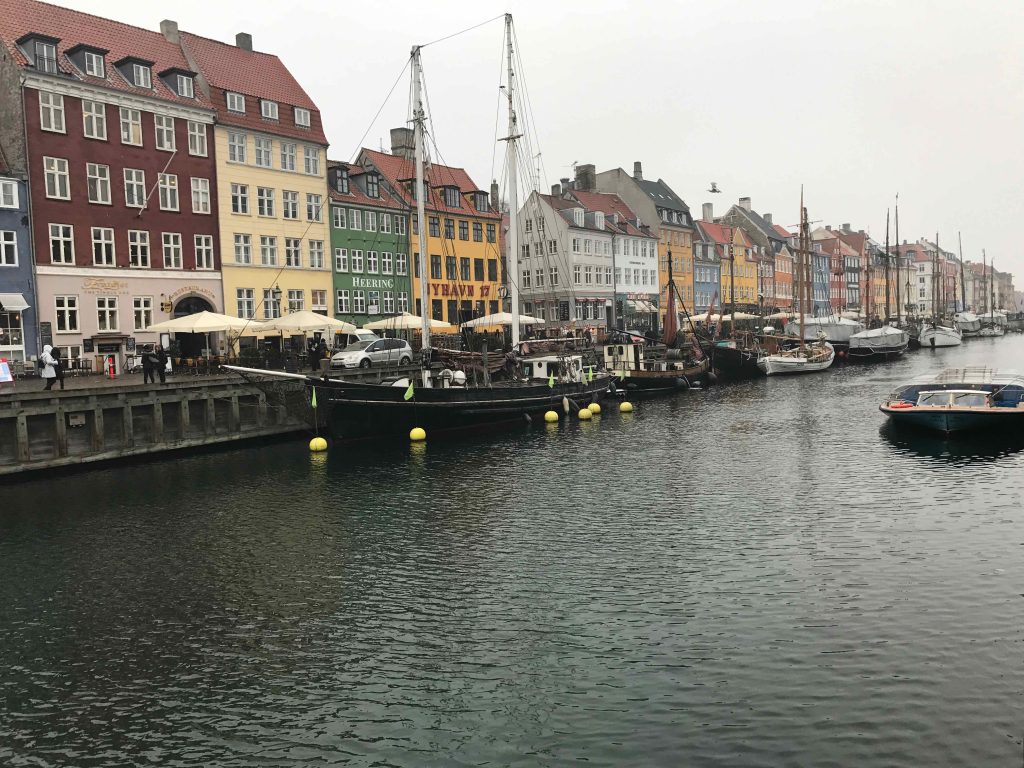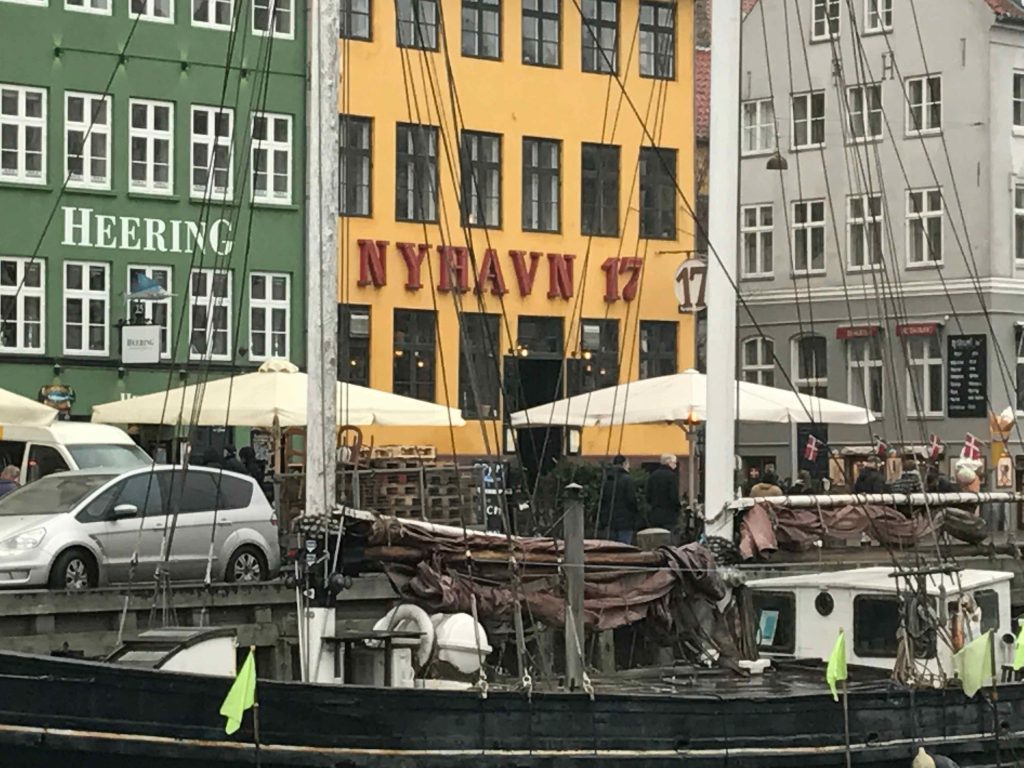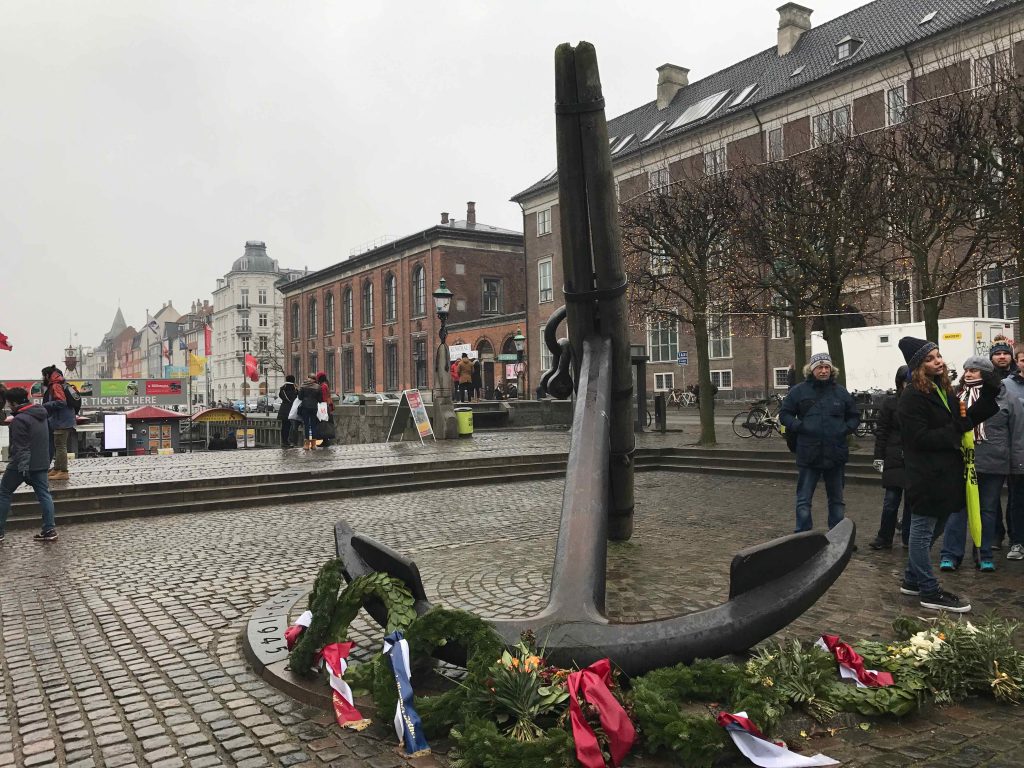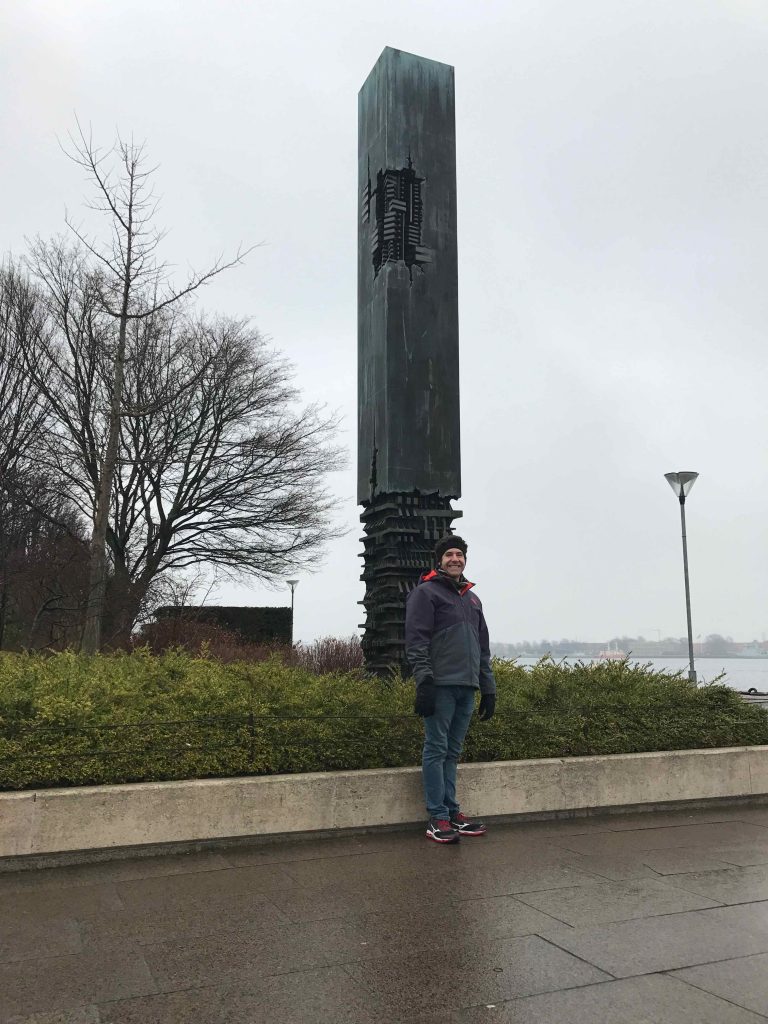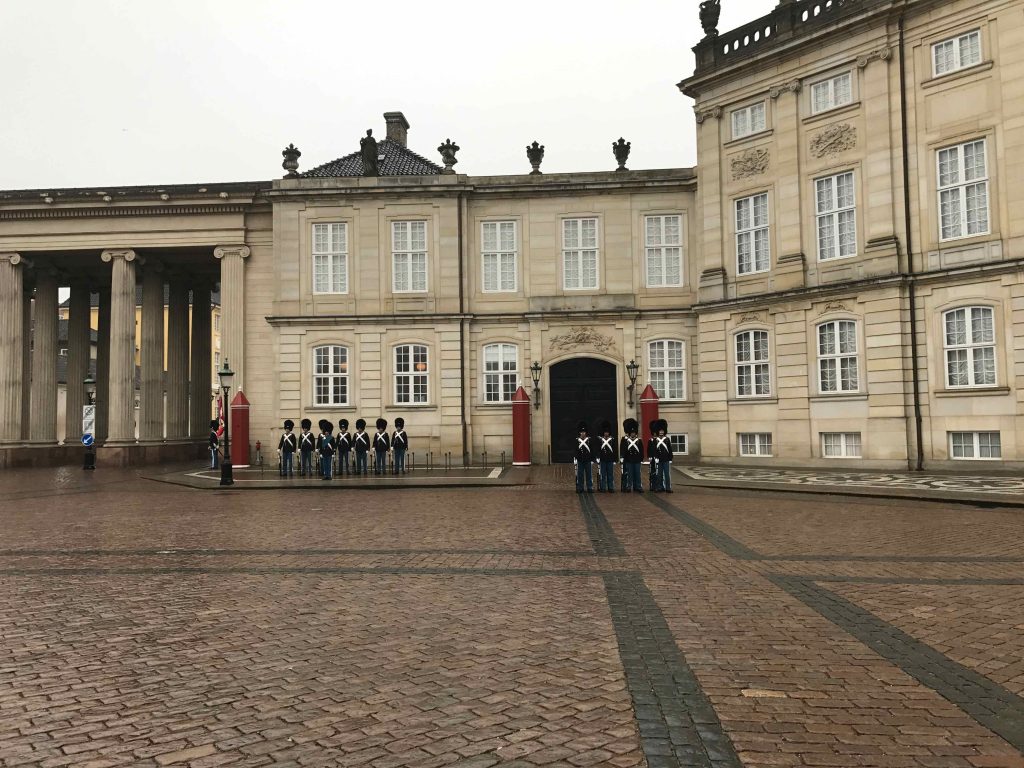 Changing of the Danish Royal Guard at Amalienborg Palace:
Although there are many beautiful and interesting buildings, monuments, and neighborhoods, from time to time the weather encouraged us to seek out some indoor activities, including the Copenhagen Amber Museum. Located in one of the oldest houses in Copenhagen, the museum – home to the largest piece of amber in the world – details the history of amber.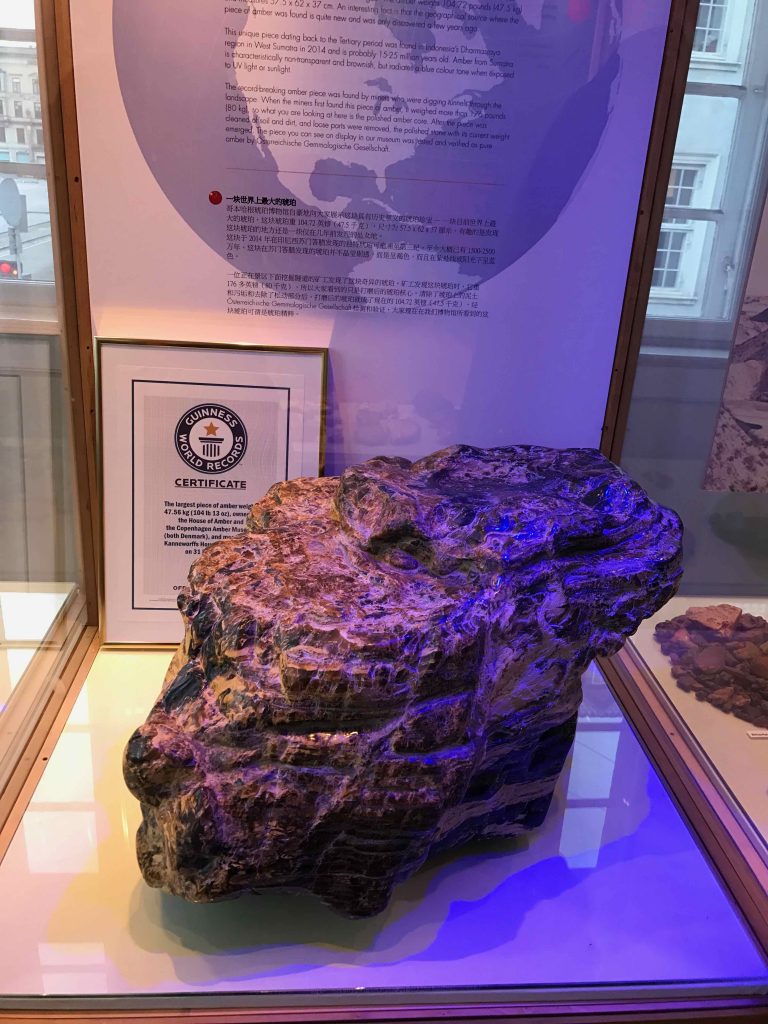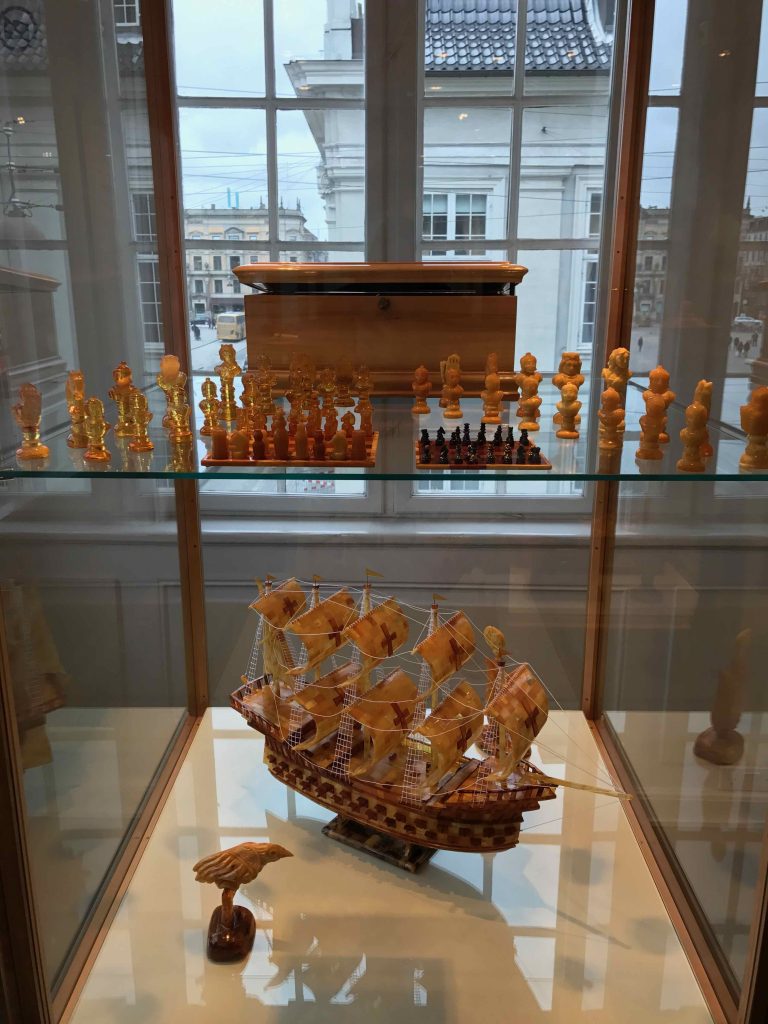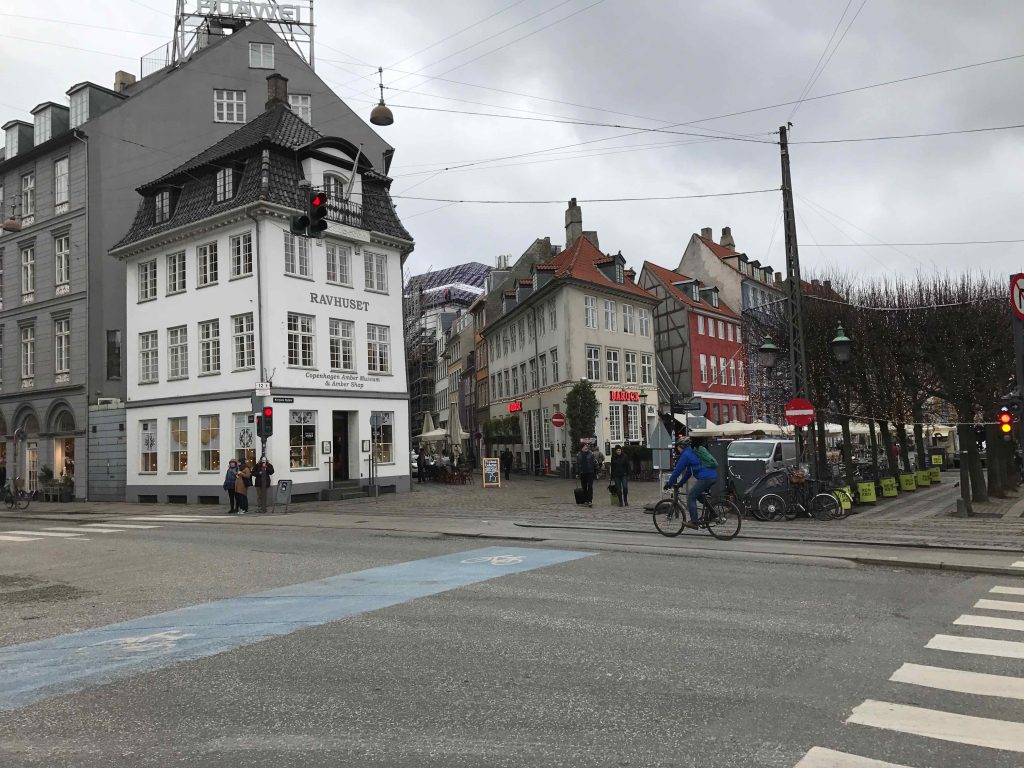 One thing crappy weather could not ruin: Doer's enthusiasm for a construction site. They are building an entire new metro line under this old city.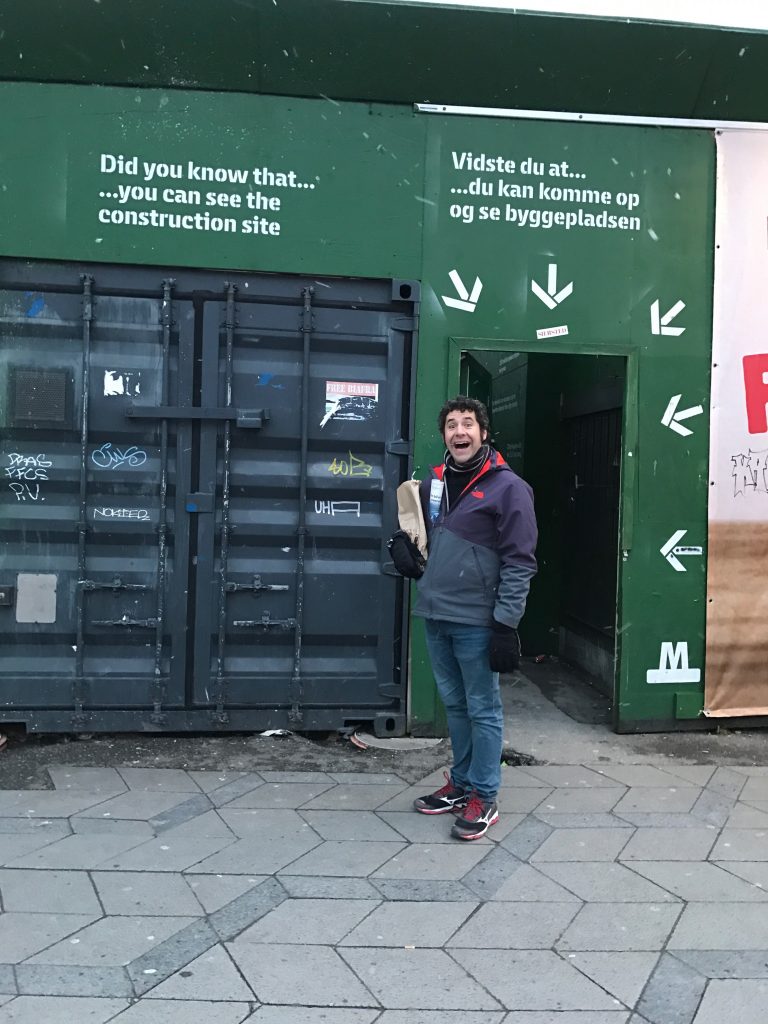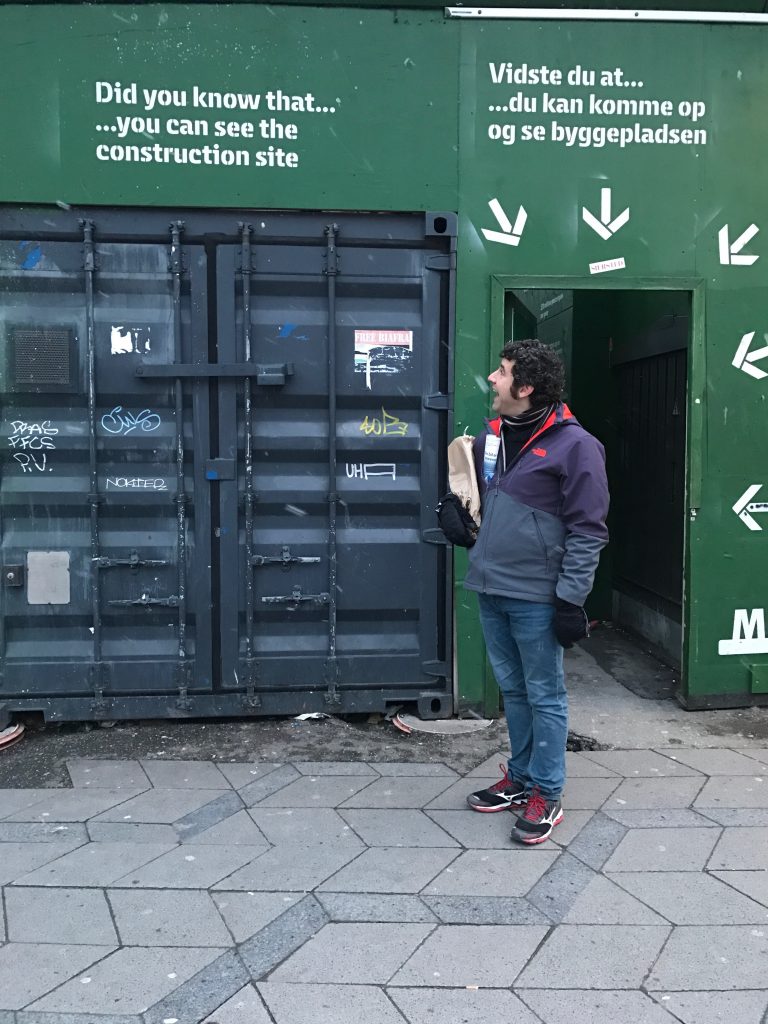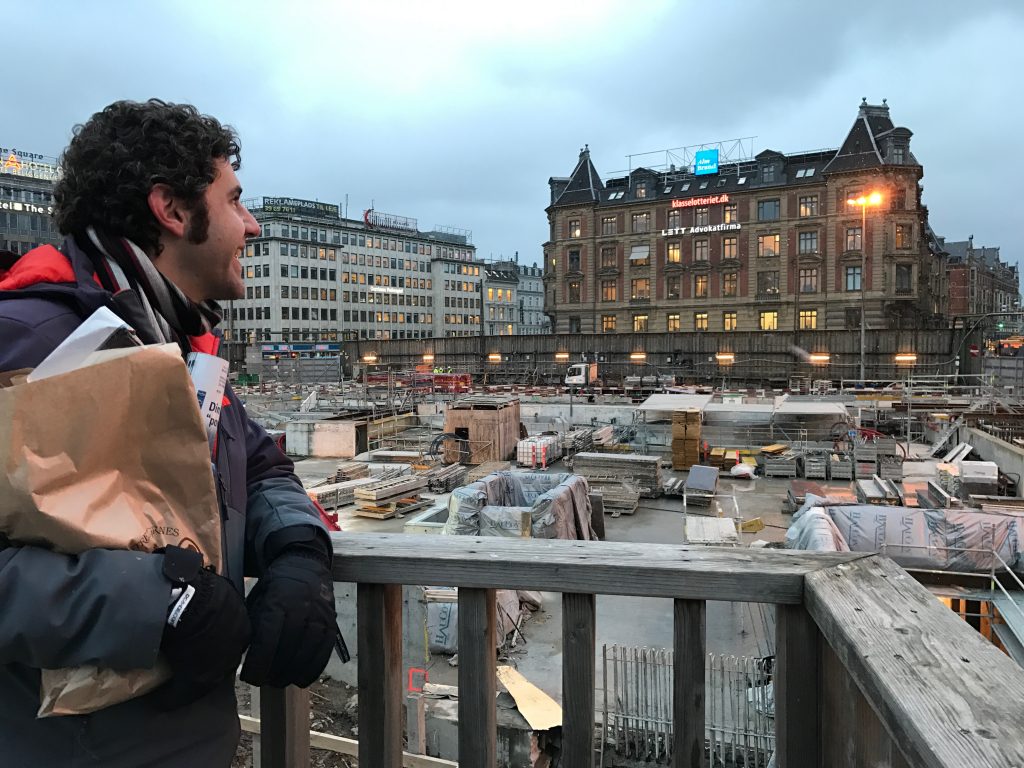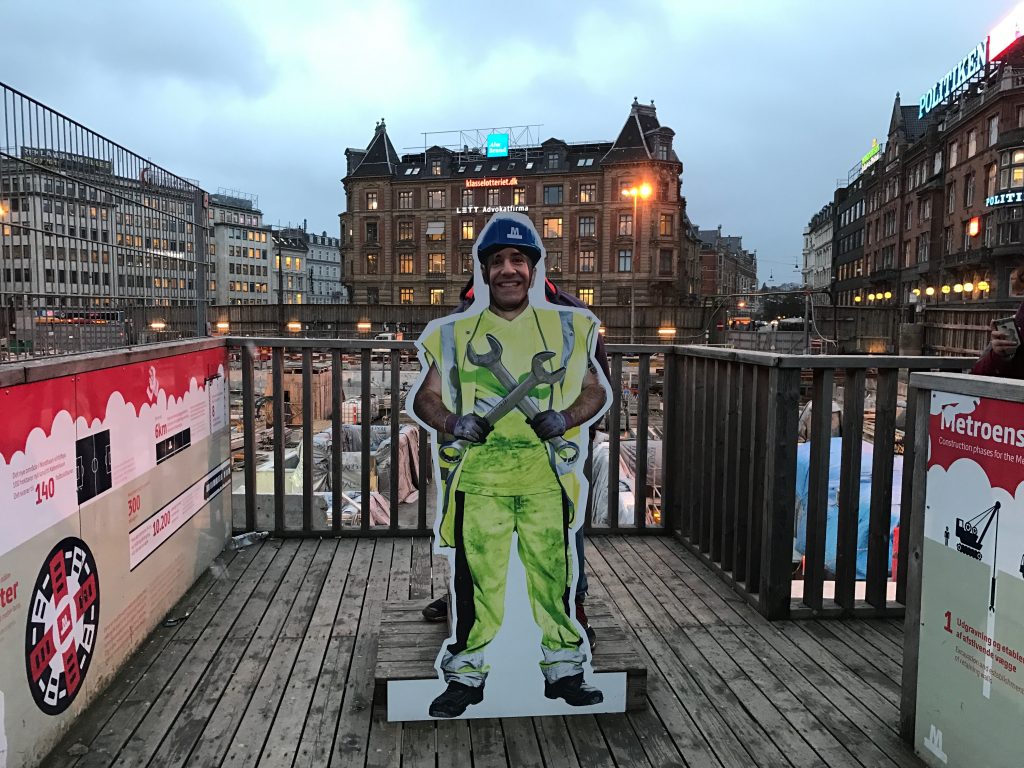 Speaking of construction, Denmark is the birthplace of LEGO. Leg got is Danish for "play well." Sadly, their base of operations is in Billund, about an hour away, and Legoland is closed this time of year, anyway. So we will be saving that for a future trip.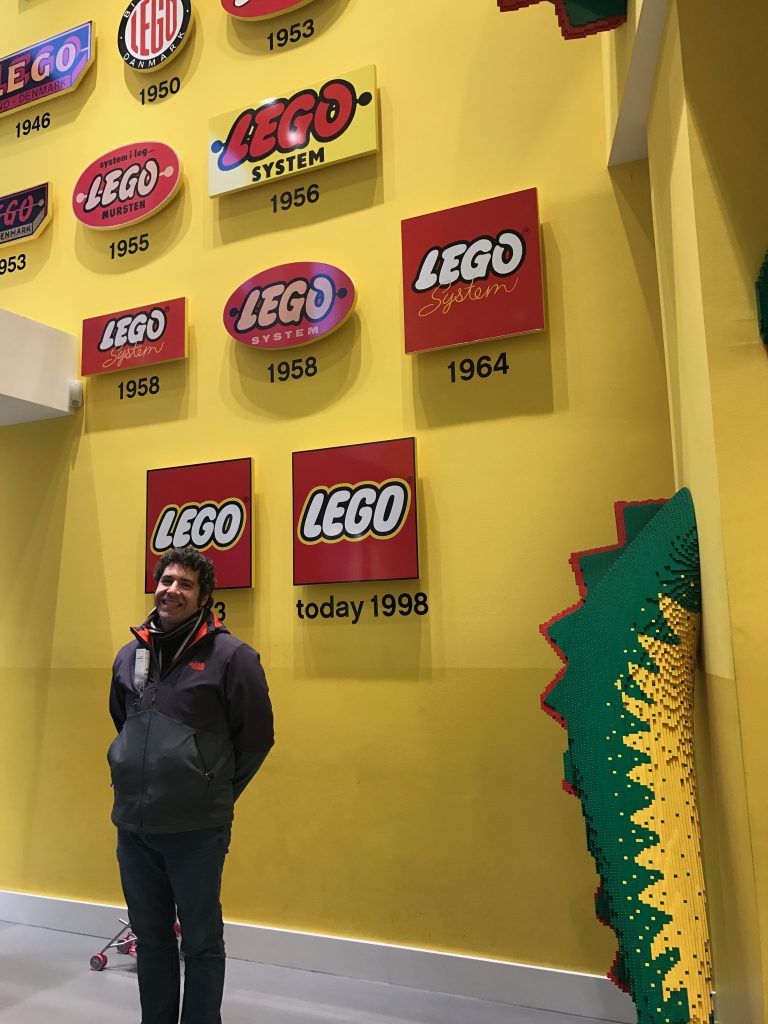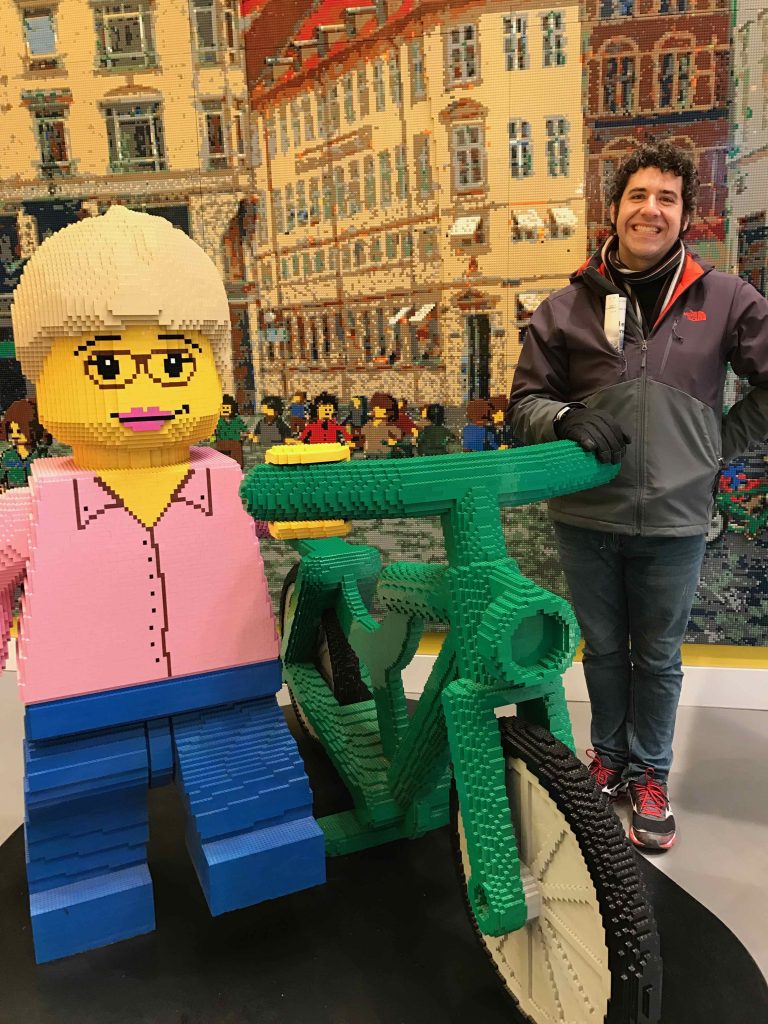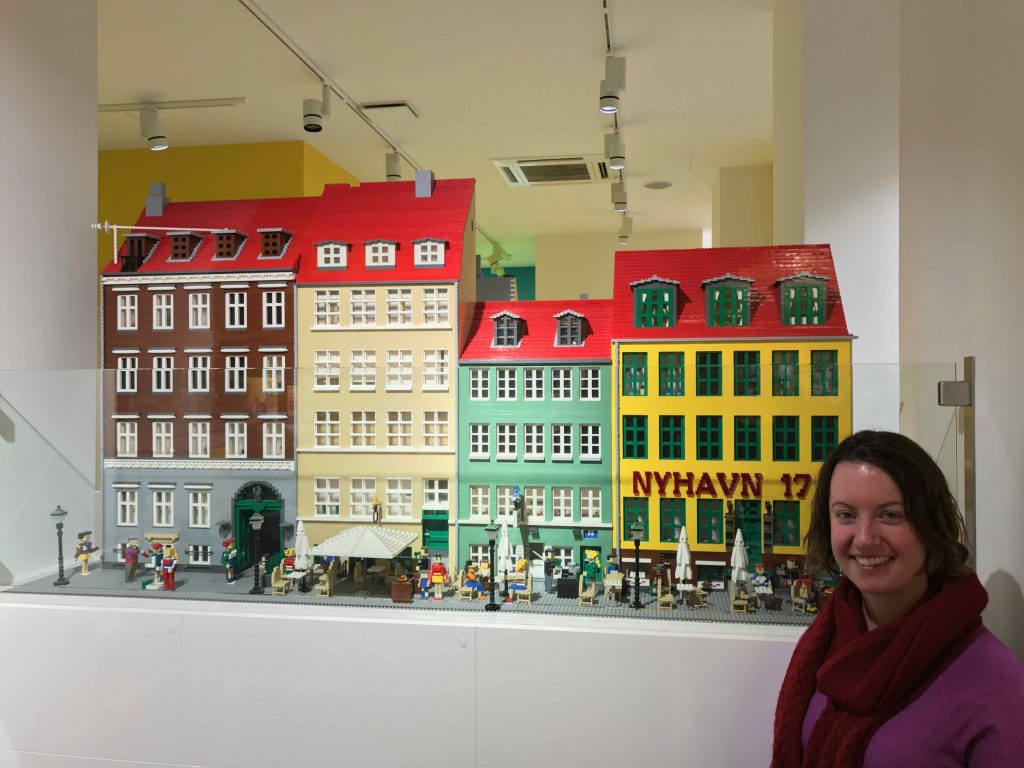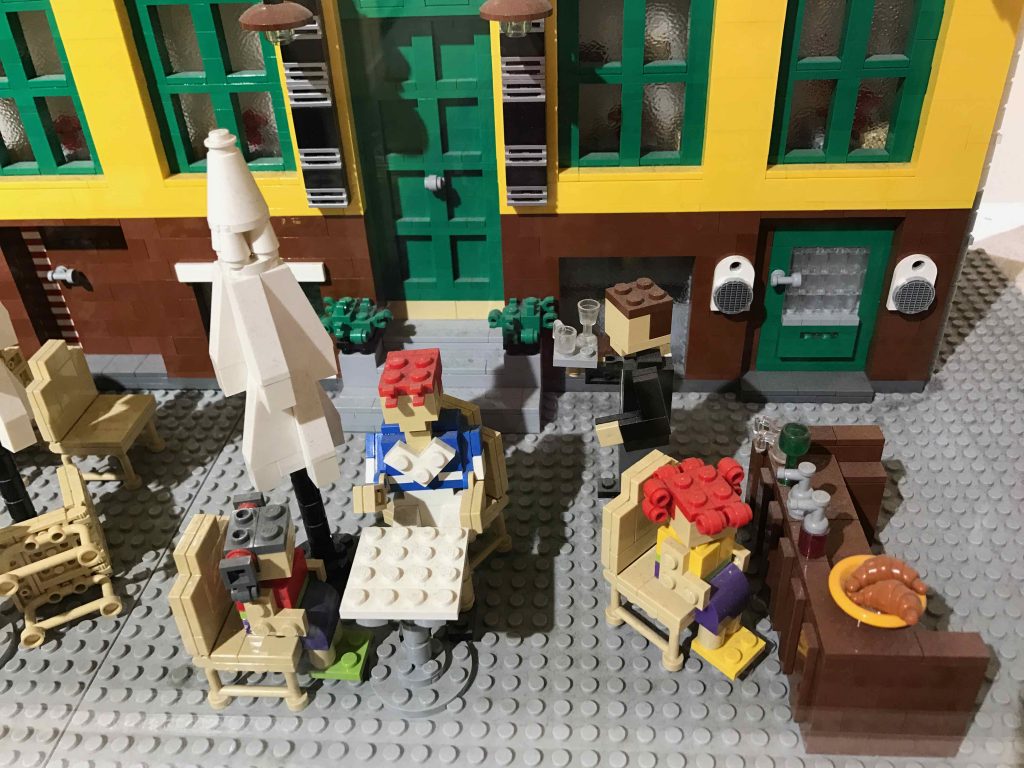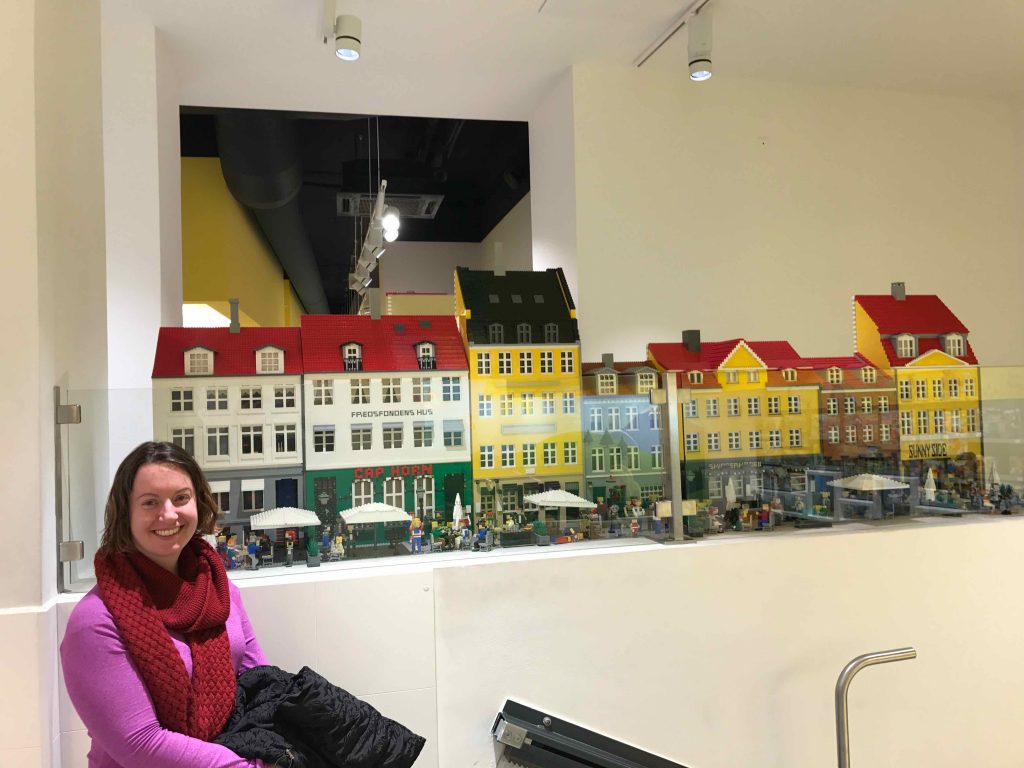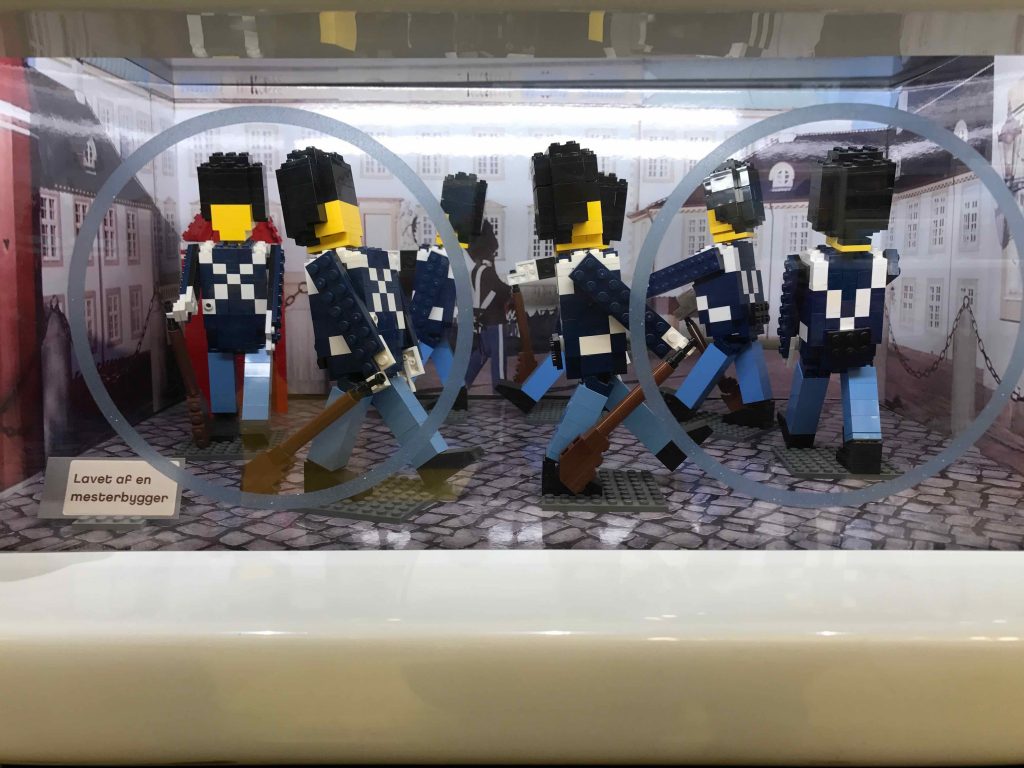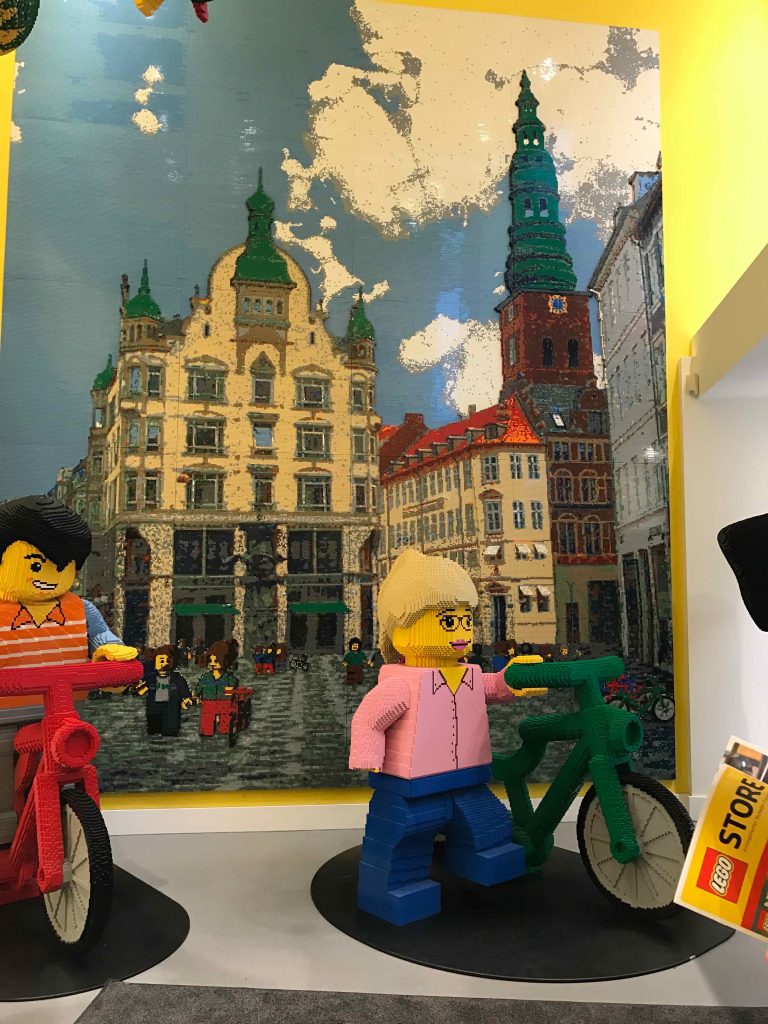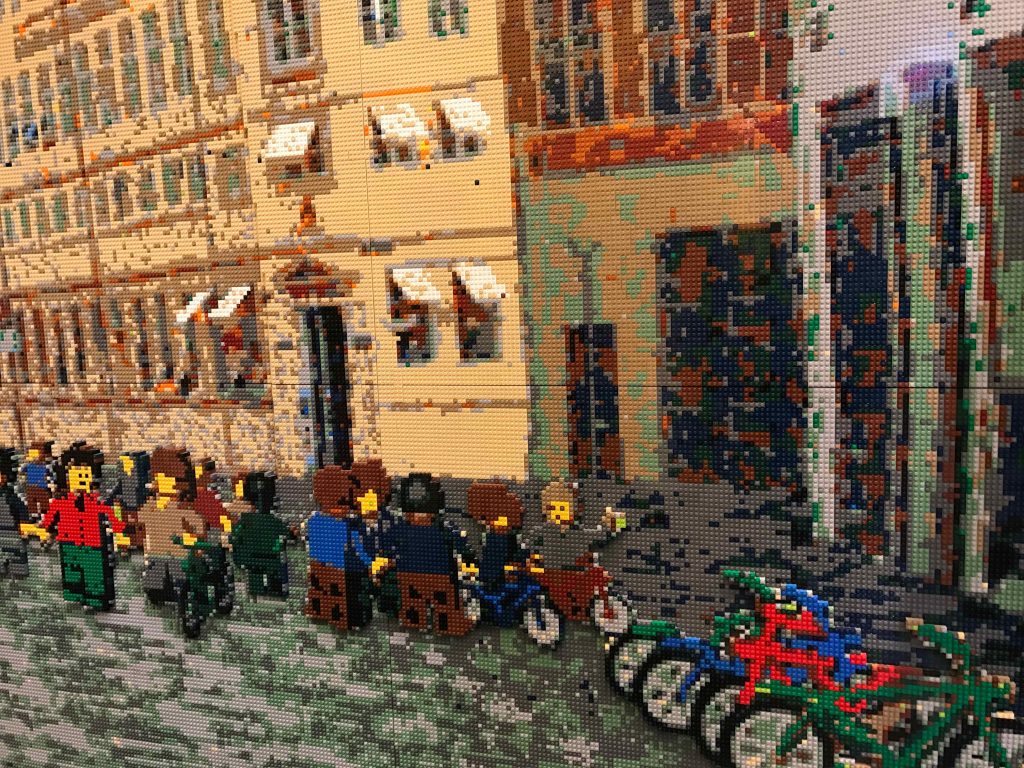 Because design is a very important part of Danish culture, we made sure to visit the Danish Design Museum to understand how a sense of hygge can be achieved.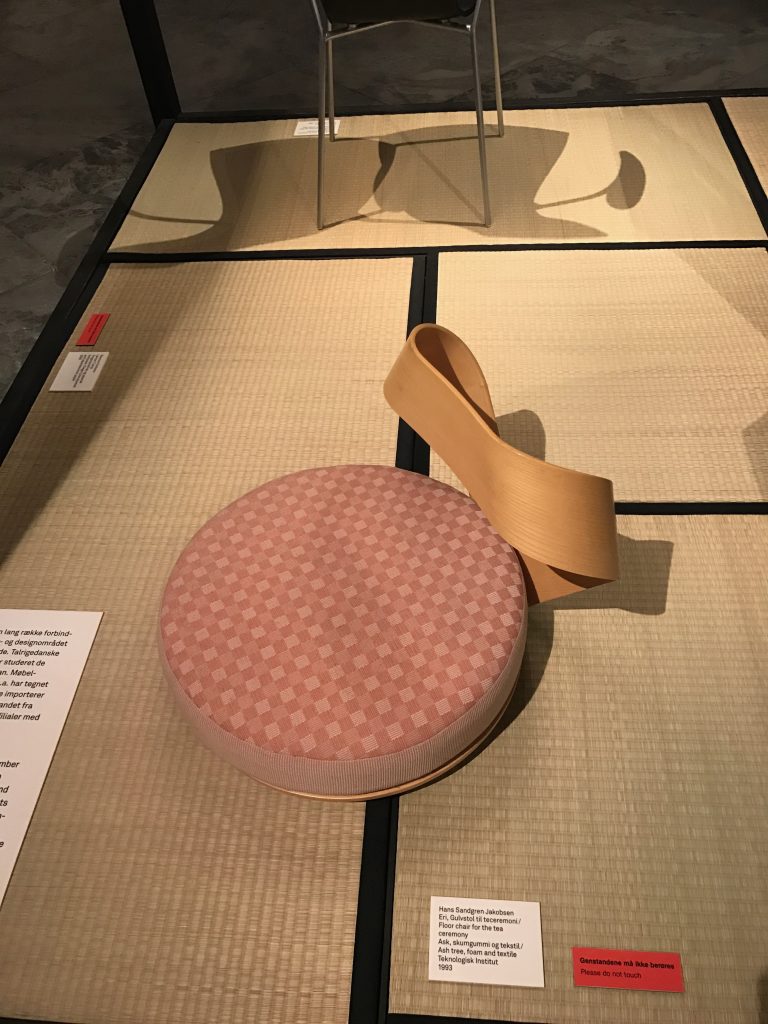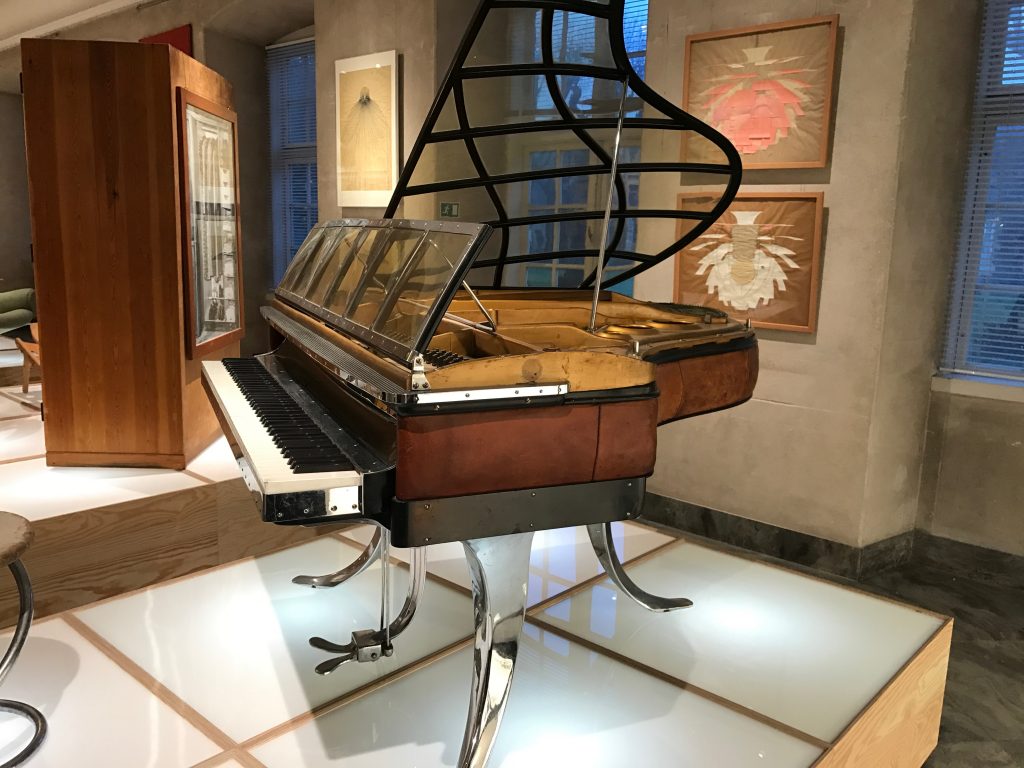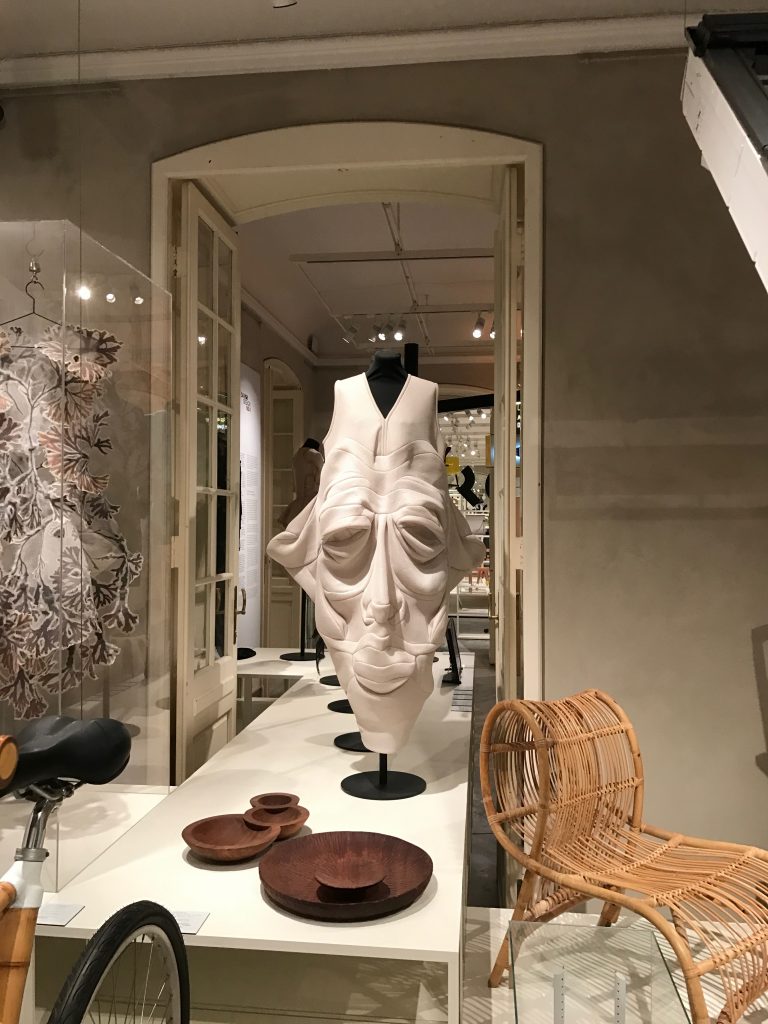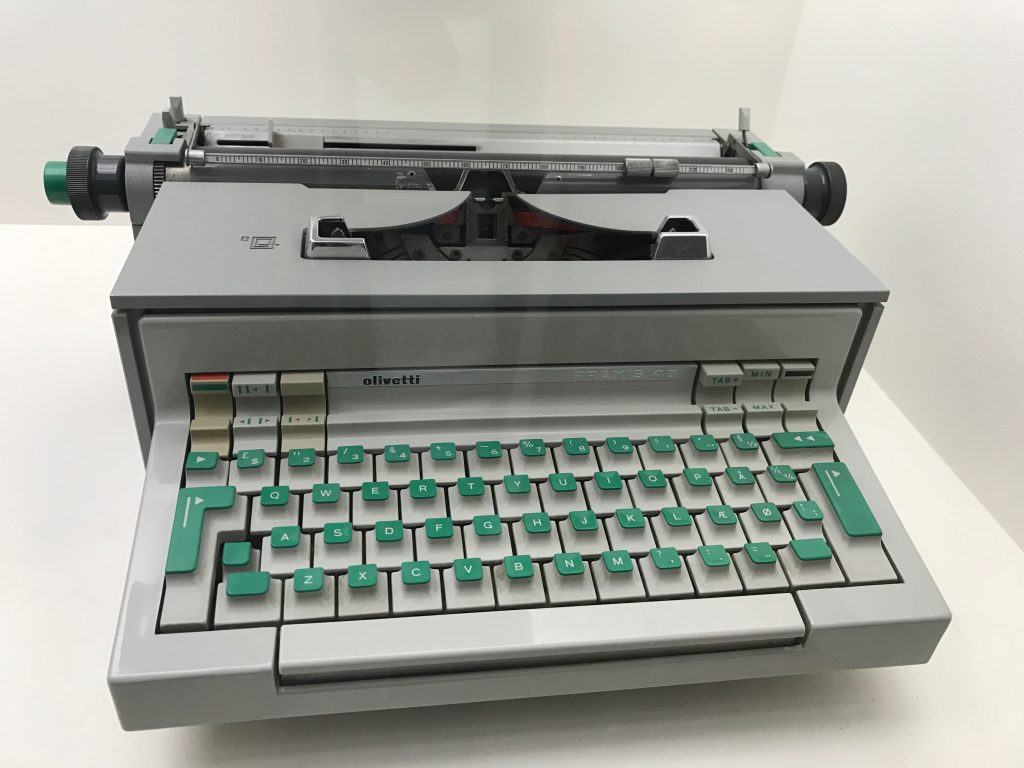 Even the Danish sign for "Place of Interest" is well-designed… and famous, thanks to Apple. Recognize this from your command key?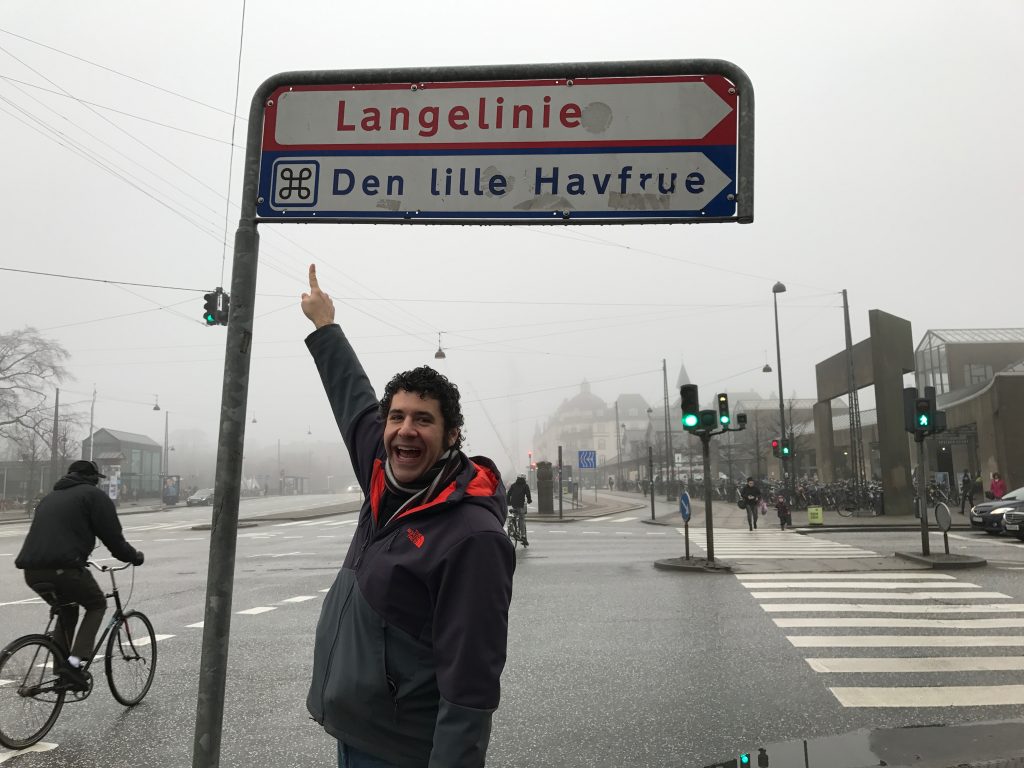 You might think the photo below merely shows a collection of bikes, but it speaks to how well even Danish trains are designed: these are special holders that latch on to the back wheel and hold everything in place, while allowing the front wheel to pivot when the train turns (also quite a sight).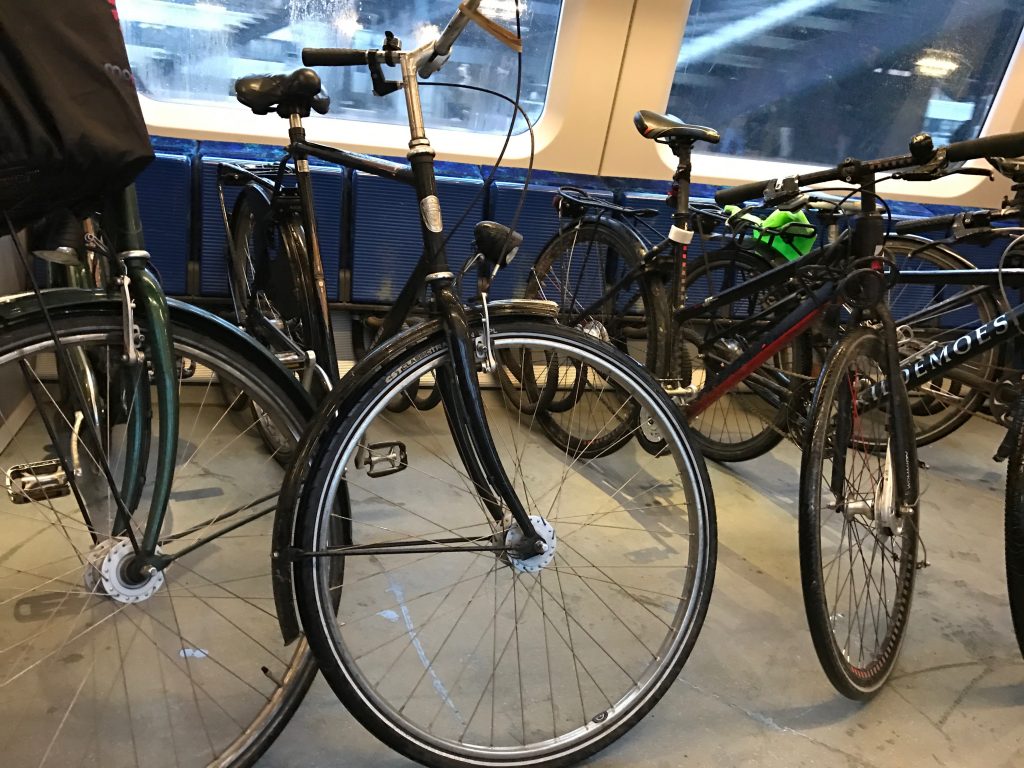 There is no shortage of museums in Copenhagen, and we didn't even begin to scratch the surface with the few we visited. There also are a number of interesting museums outside the city, and we took a train just like the above to one of them: the Louisiana Museum of Modern Art, in Humlebæk.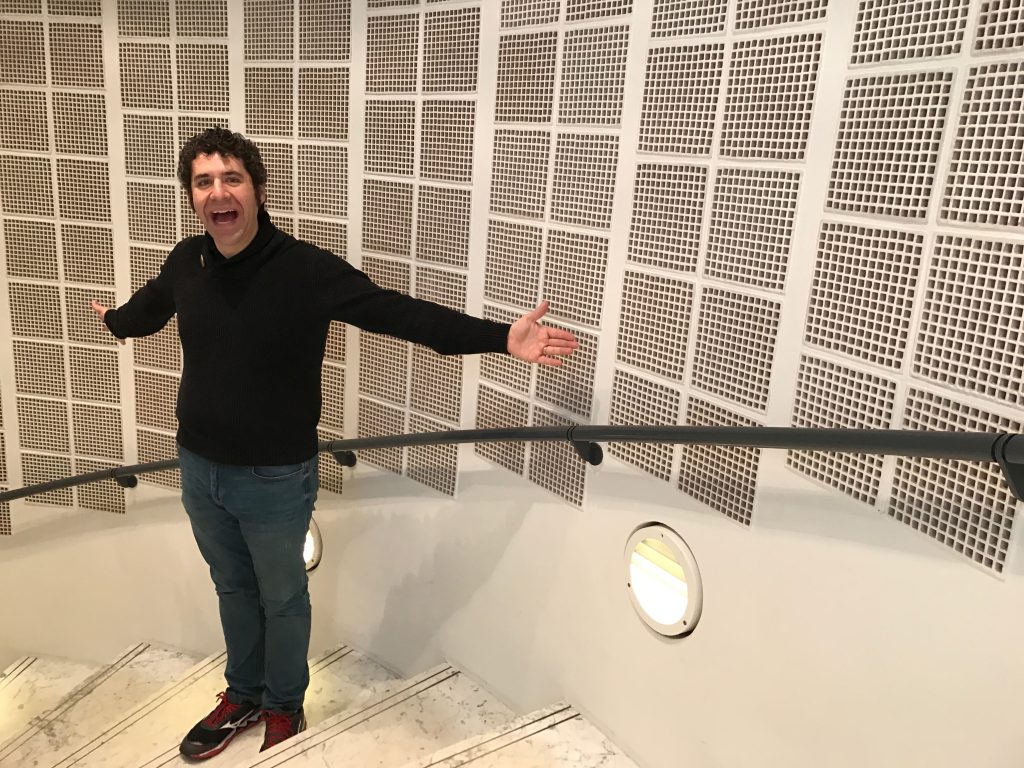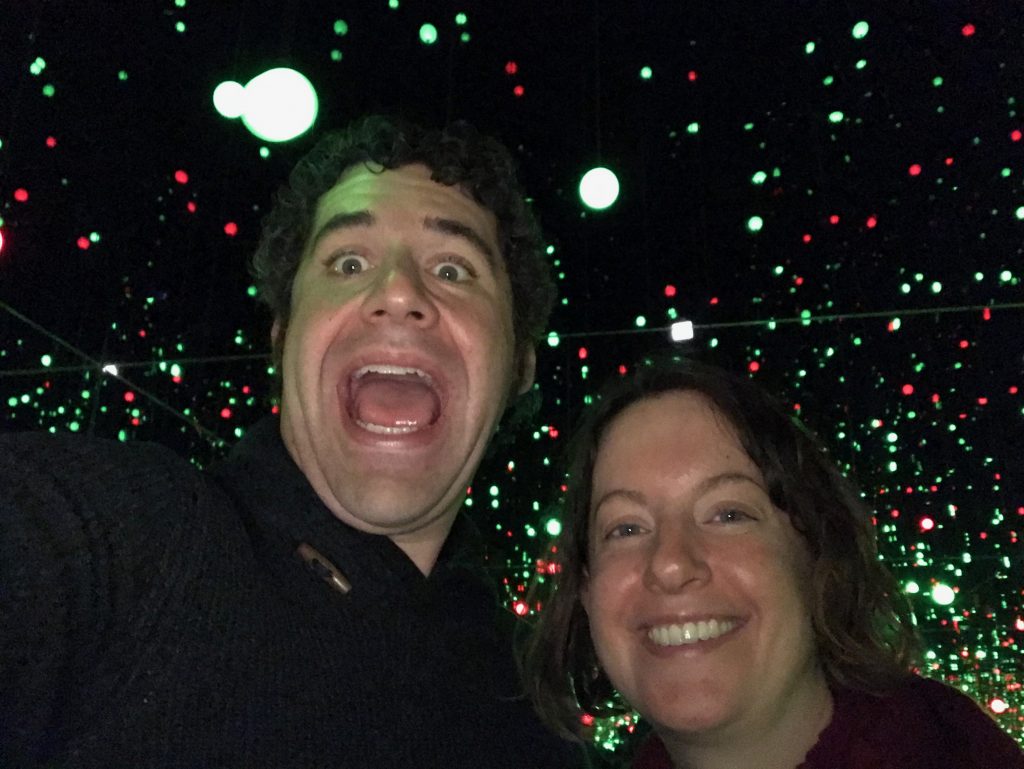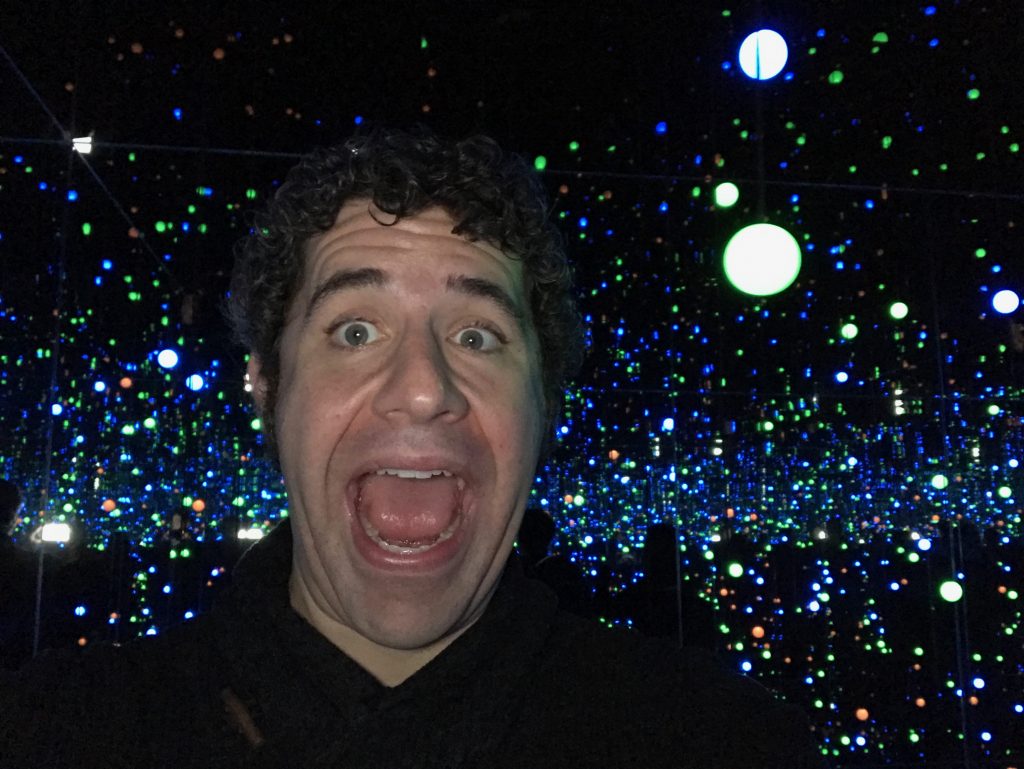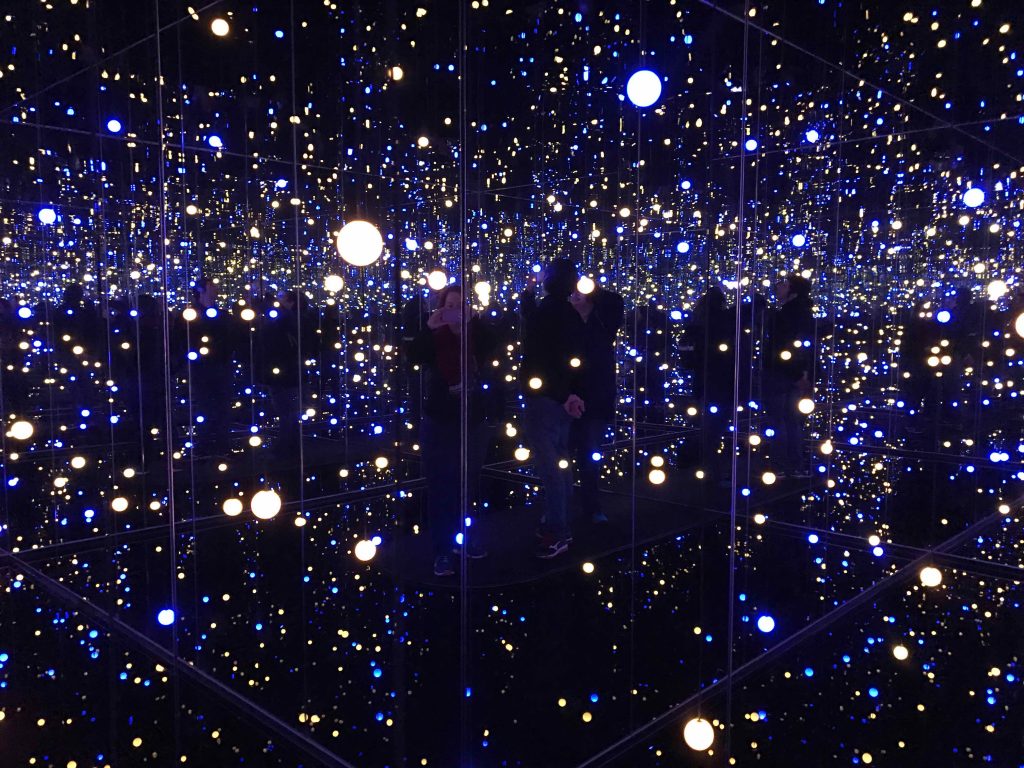 The museum was featuring an exhibition of pieces by Louise Bourgeois, famous for her spiders.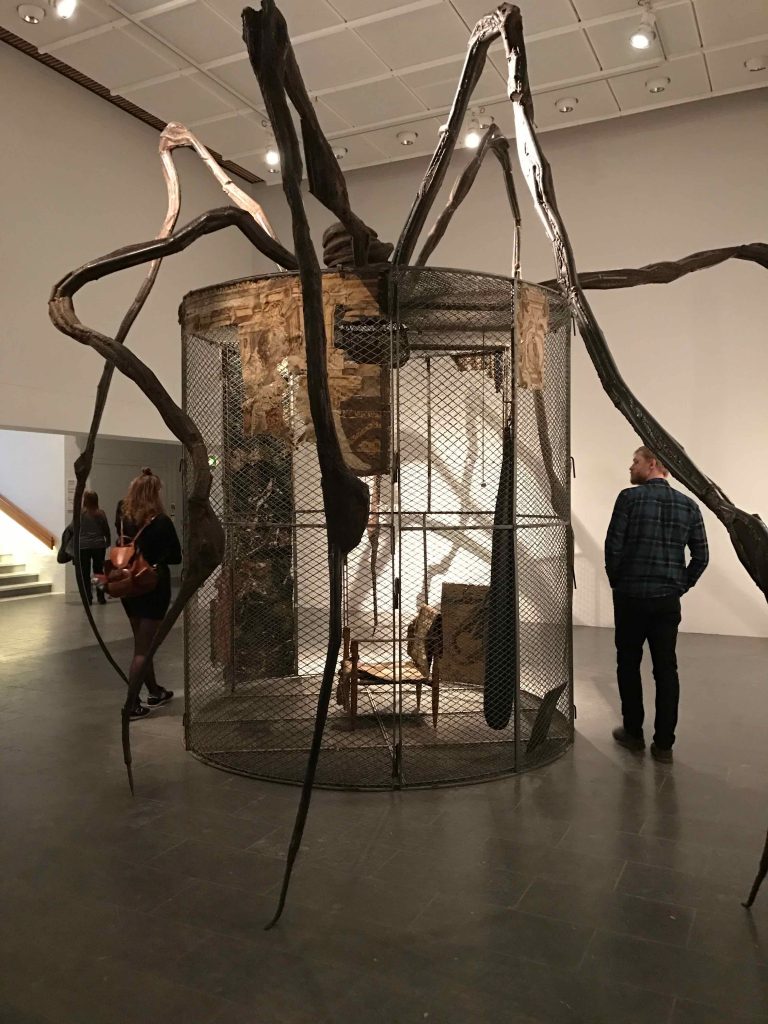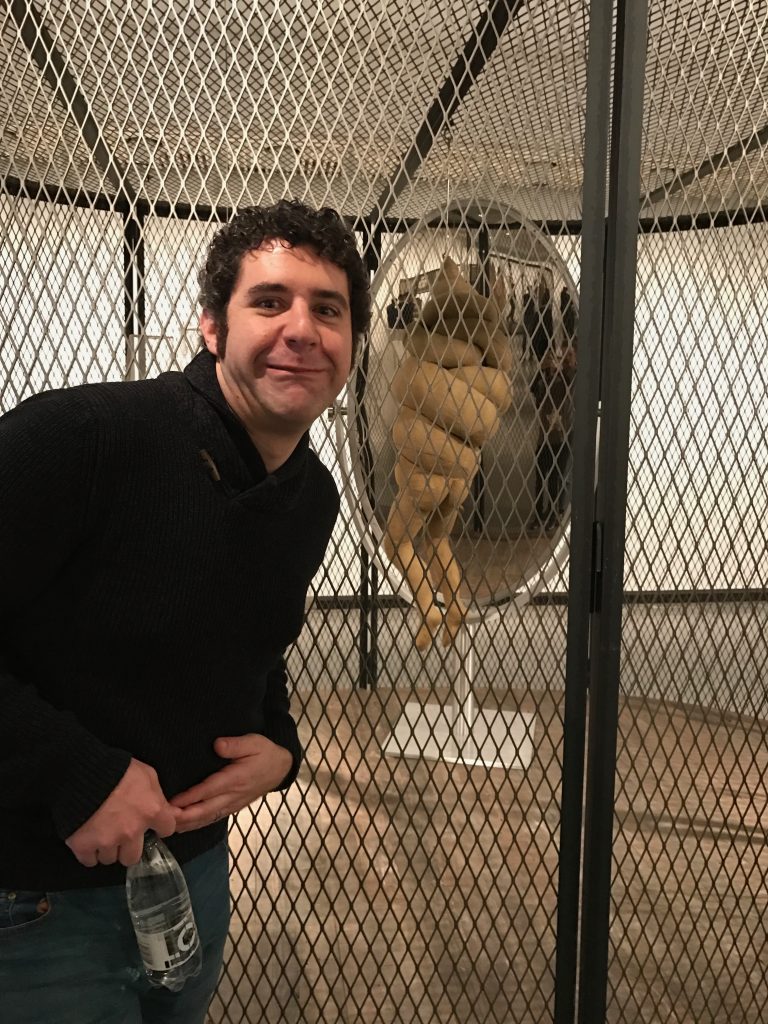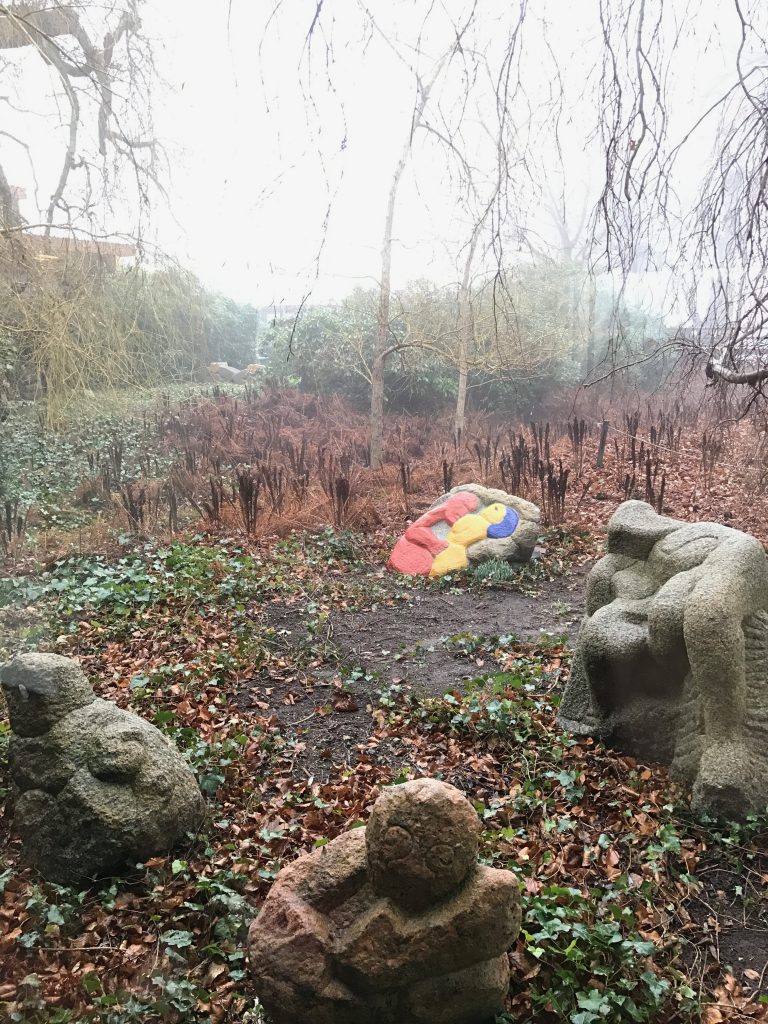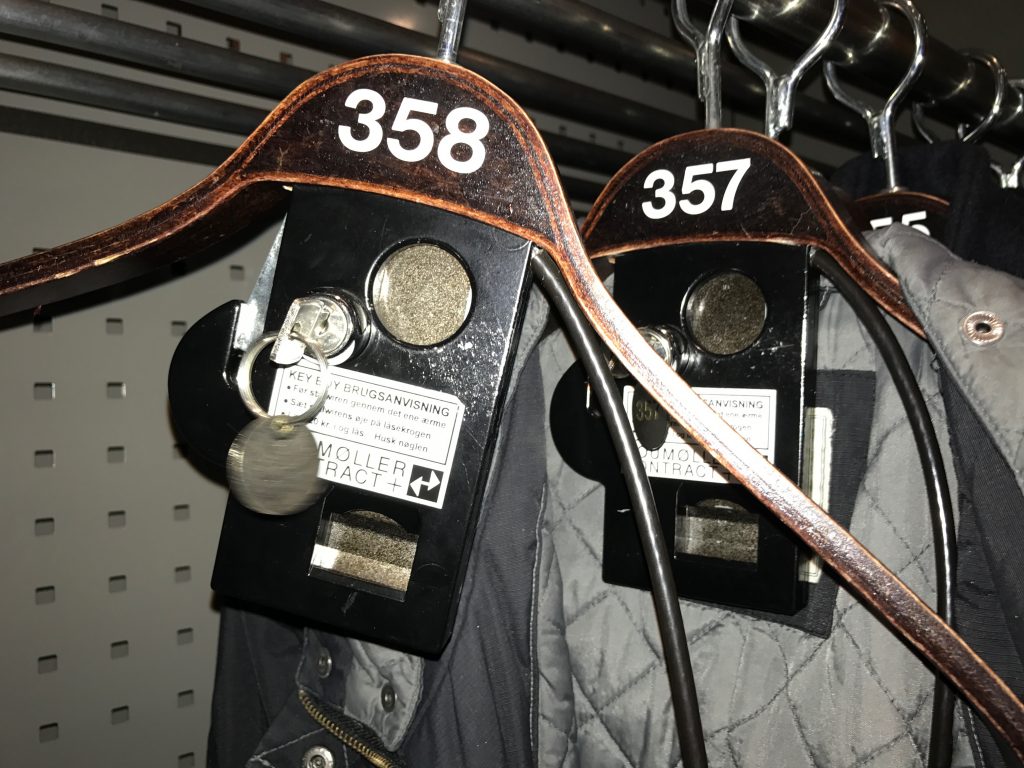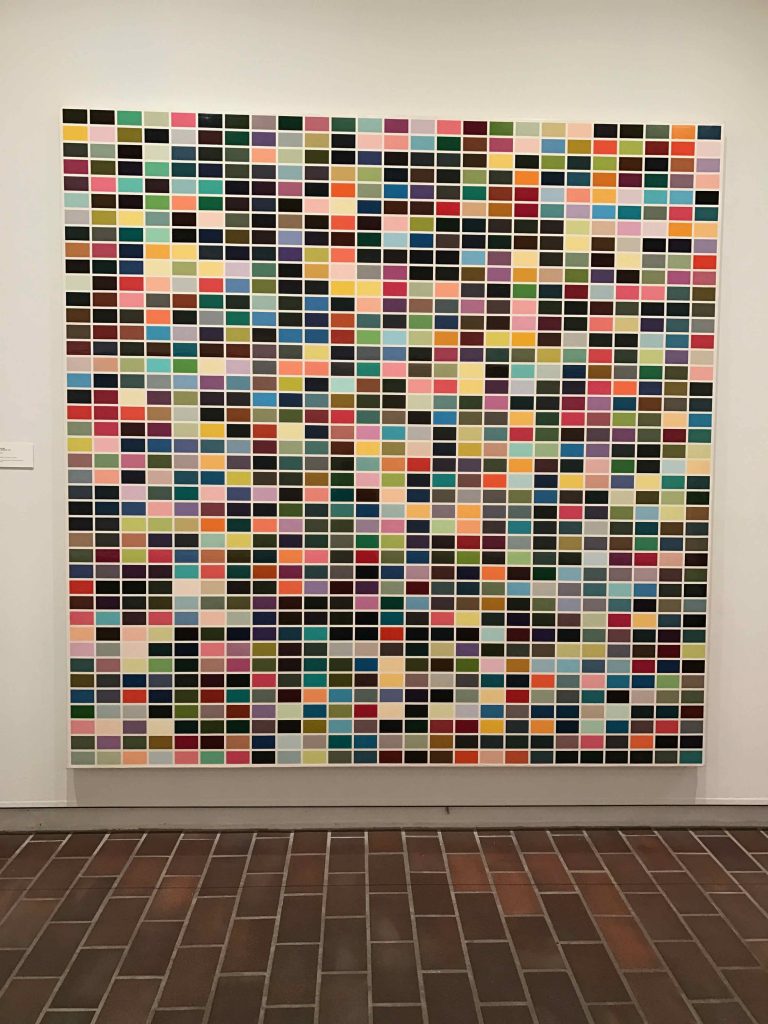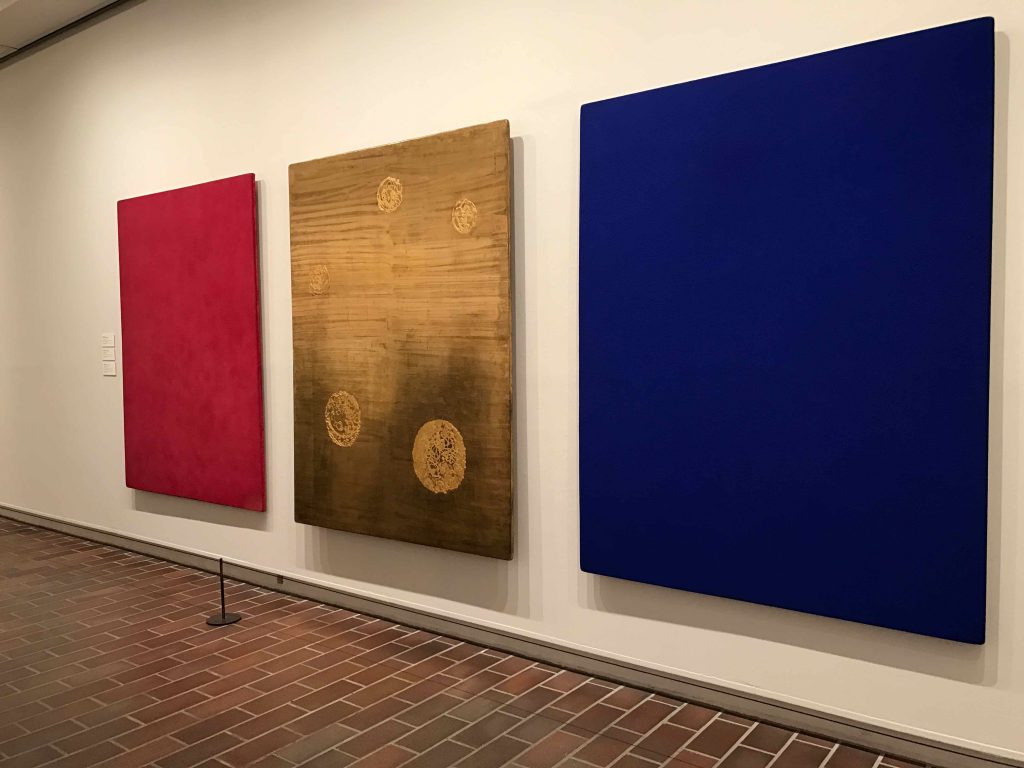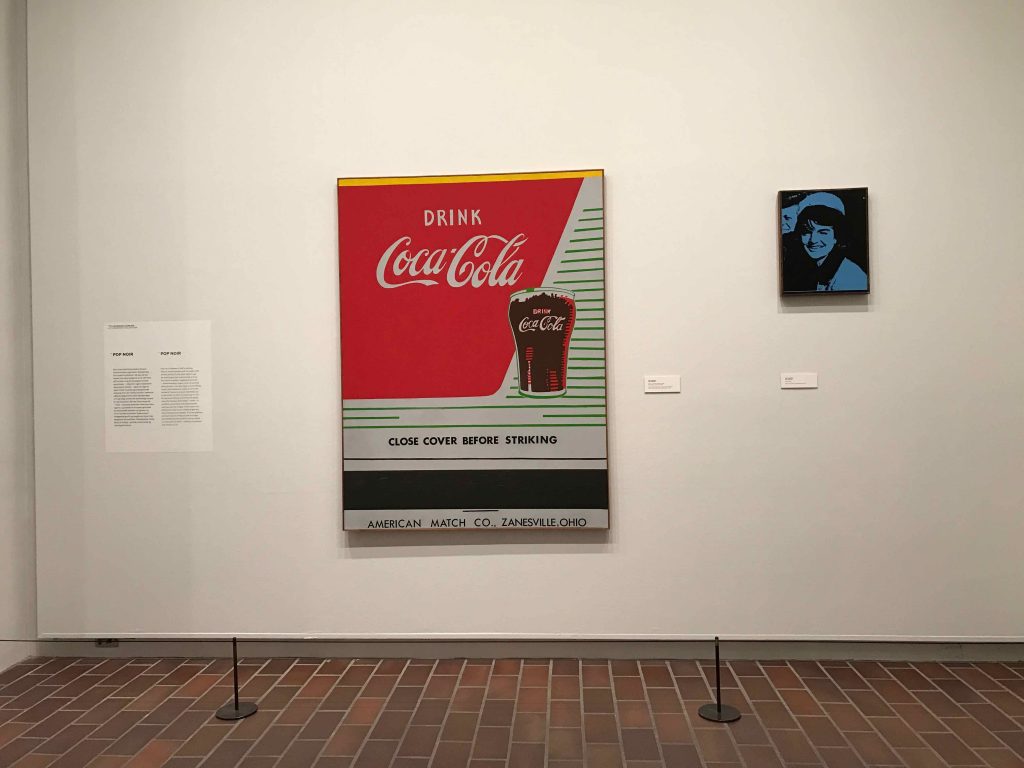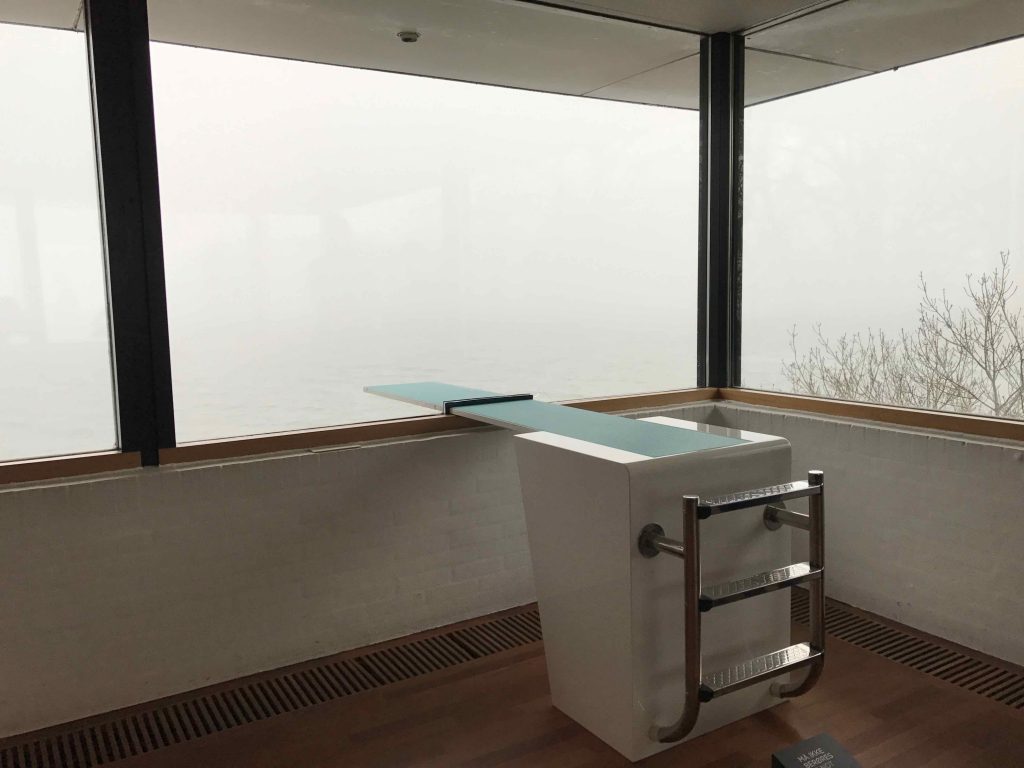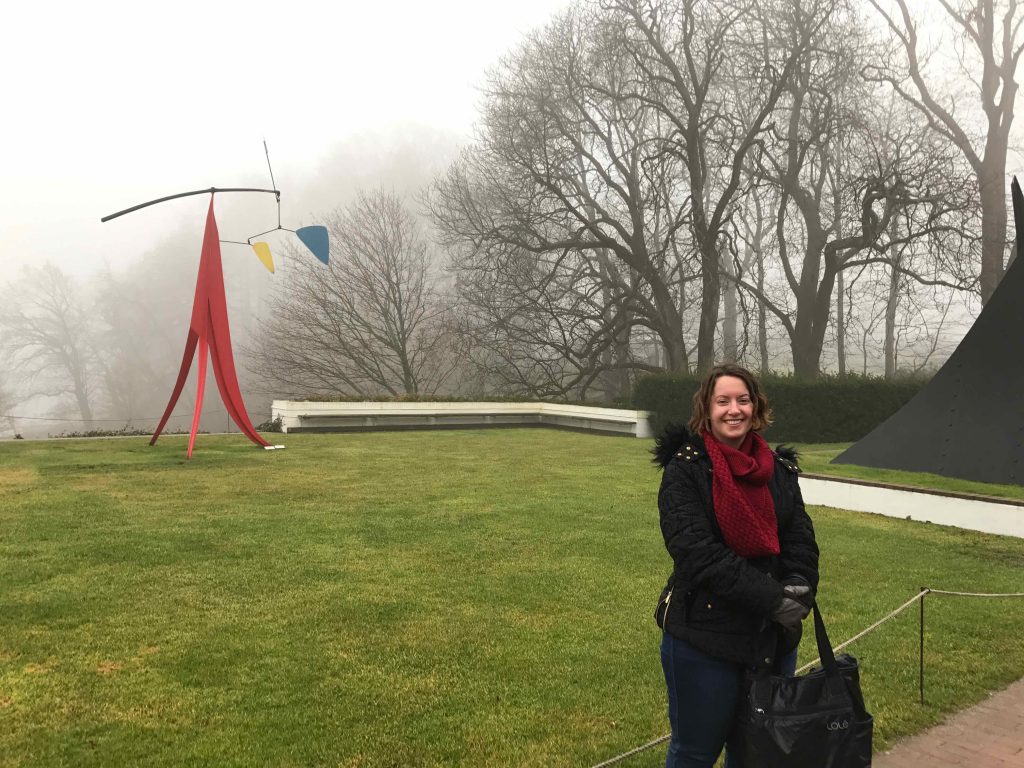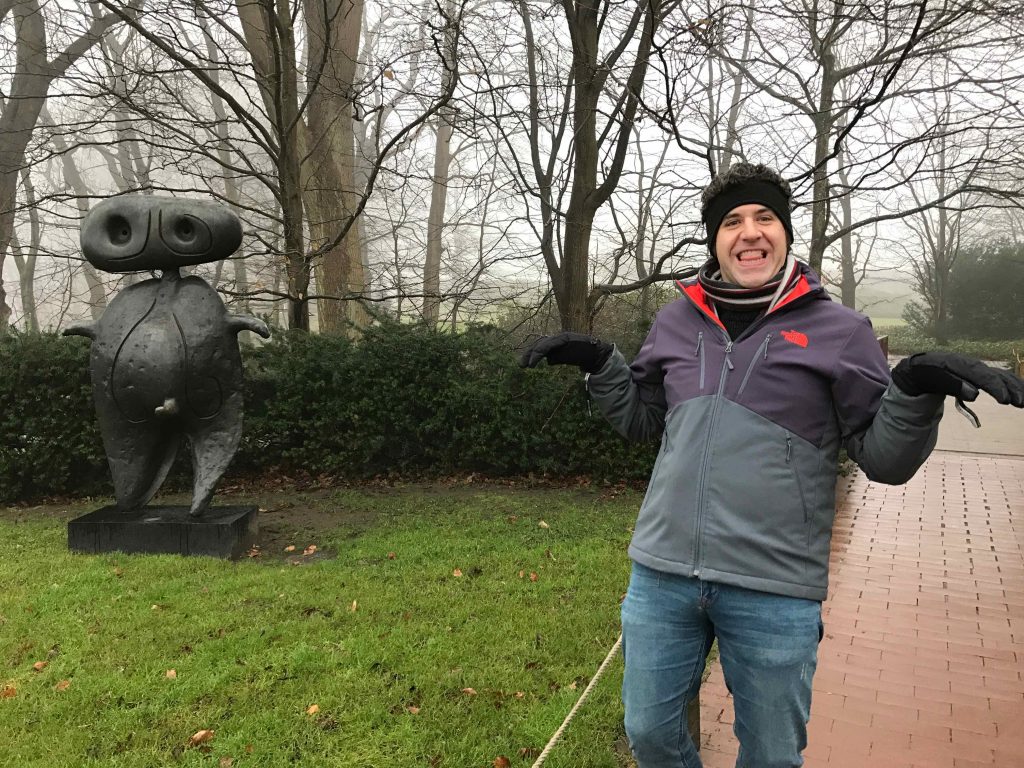 Also Danish? Carlsberg beer, now an international brewing conglomerate comprising many well-known brands. Started by a man named Jacob Jacobsen (remember, that's pronounced, "YA-kohb YA-kohb-son" in Danish). And we swear we are not making that up. Jacob named his brewery after his son, Carl, who was nice enough to repay his father by creating a family split. Carl started his own brewery and only after his father's death brought the two businesses together to form the modern Danish brewery we know today. Sounds like a few family businesses we know, too!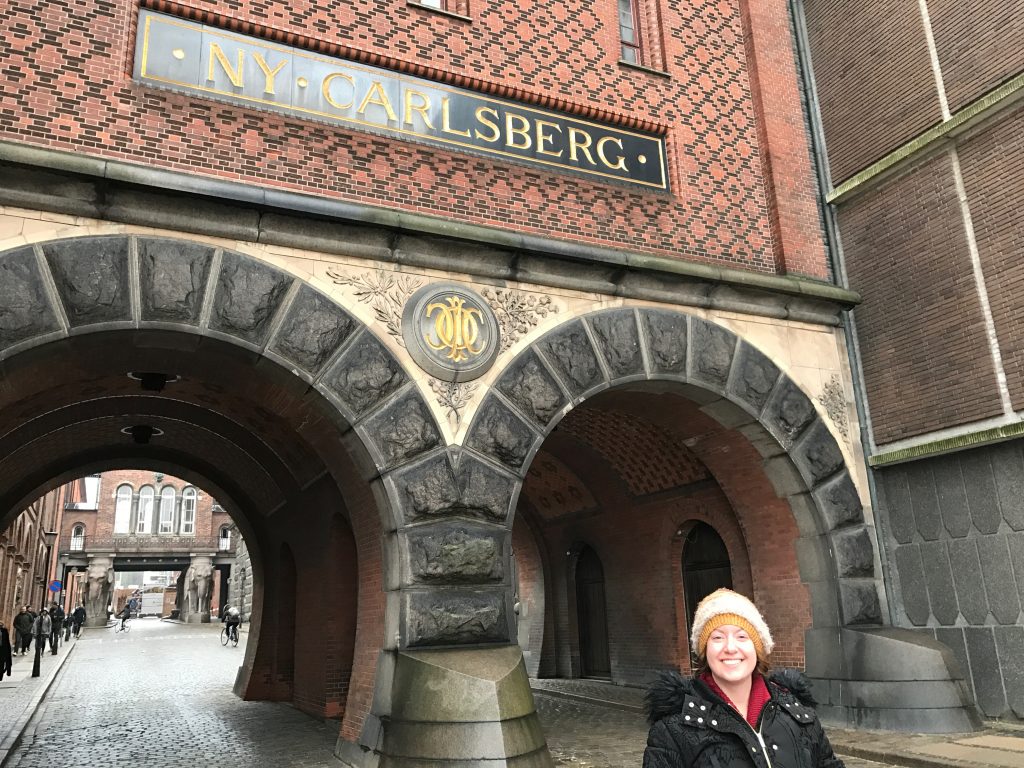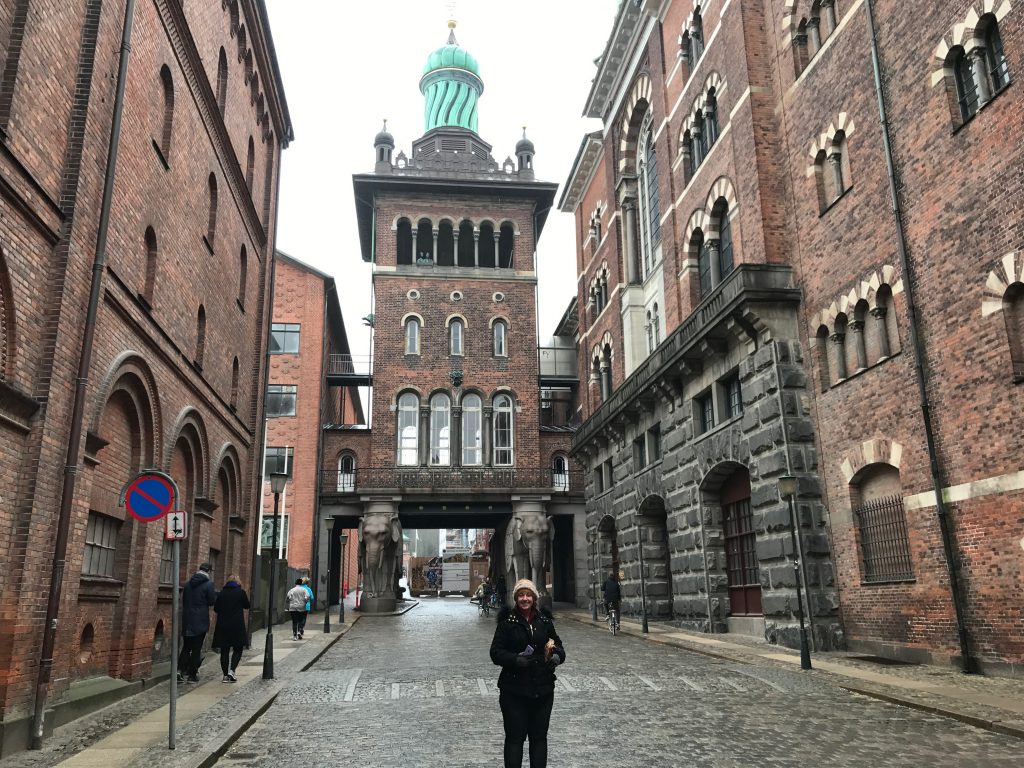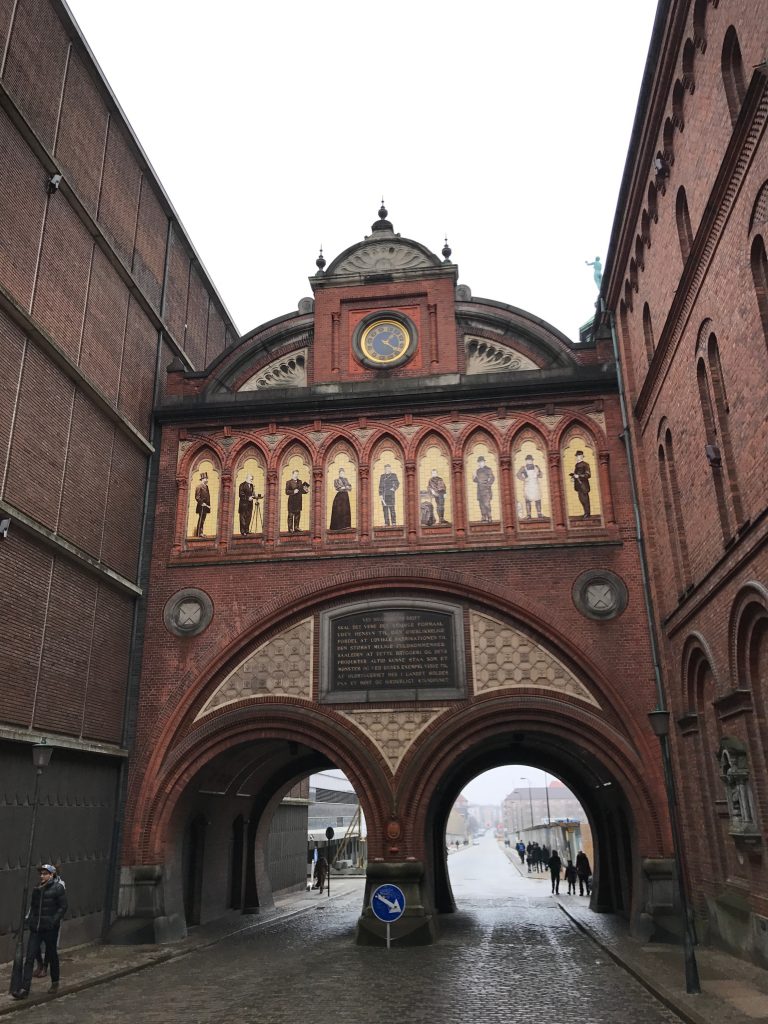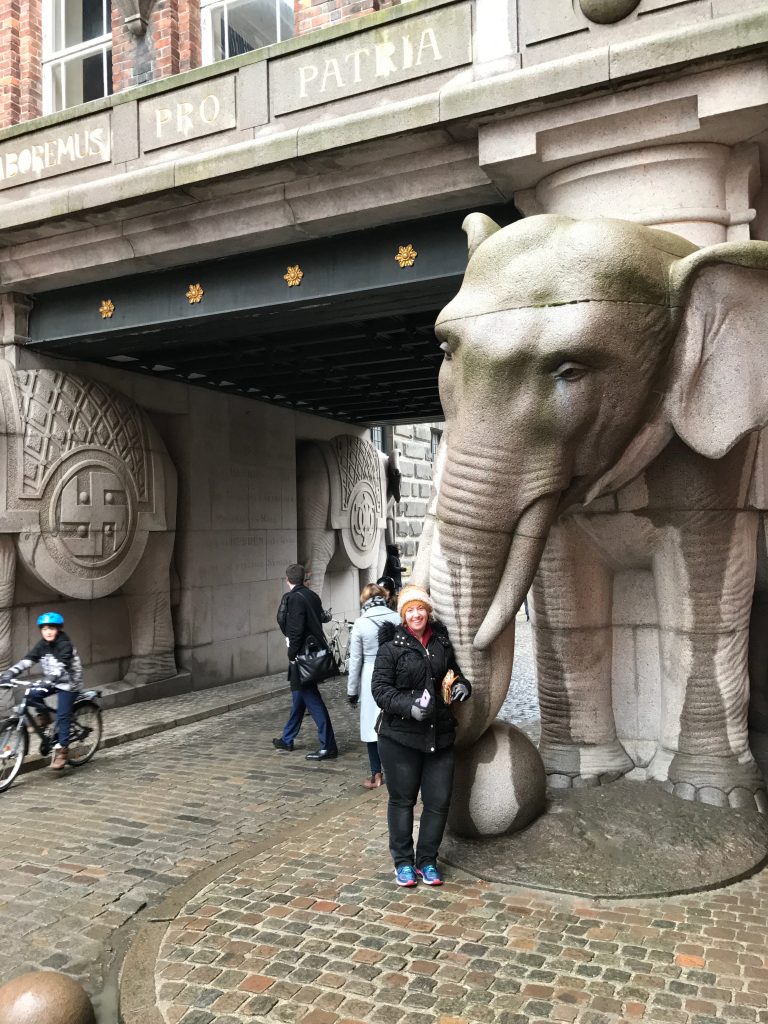 Interestingly enough, all the modern Carlsberg marketing has removed the swastika they were so proud to display in the first half of the 20th Century.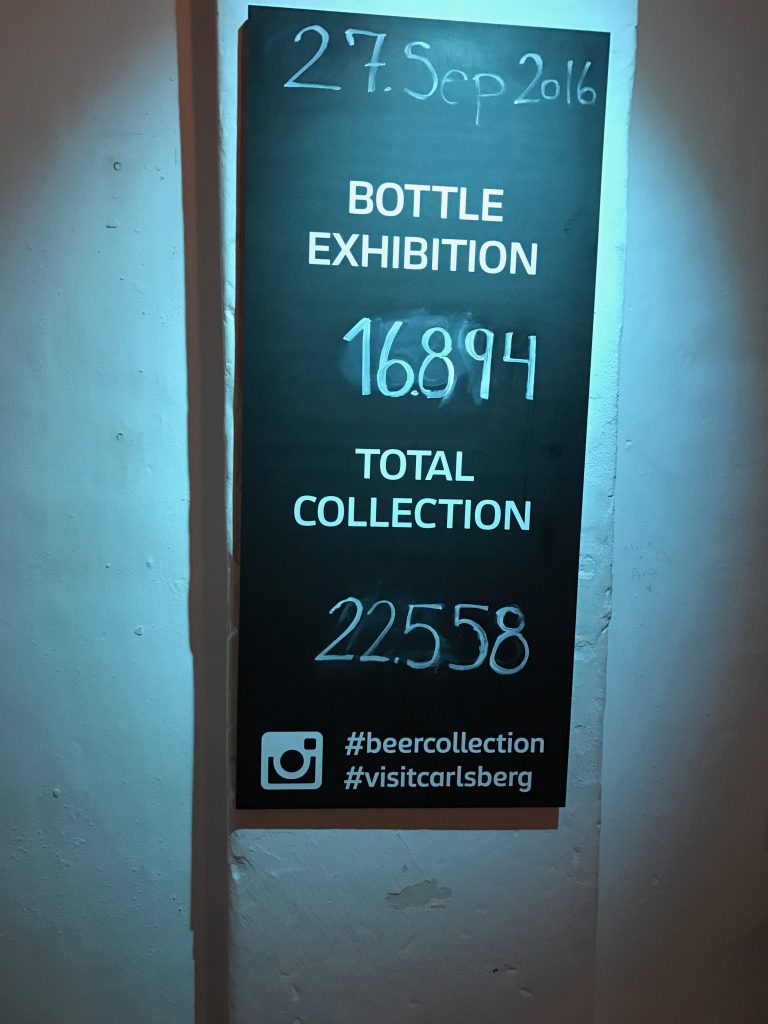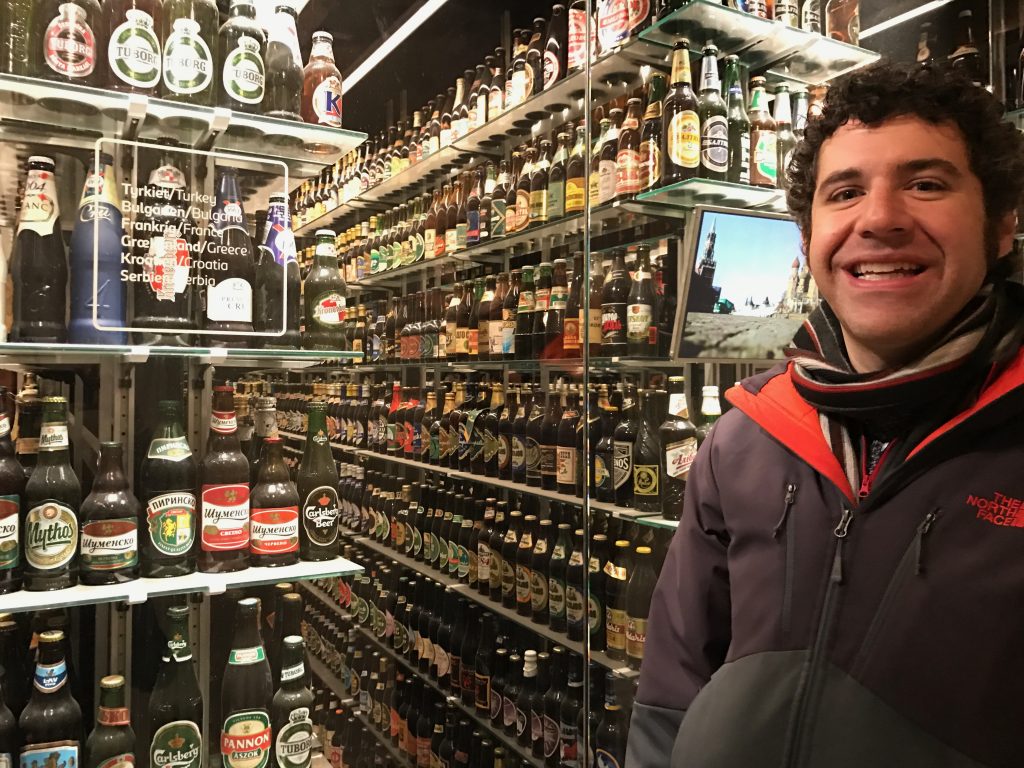 Unlike previous animatronic brewery tours we'd been on, this one had some actual history to it. Everything is housed in the old brewery, which you can walk through on your way to the museum, tasting room, horse stables, etc.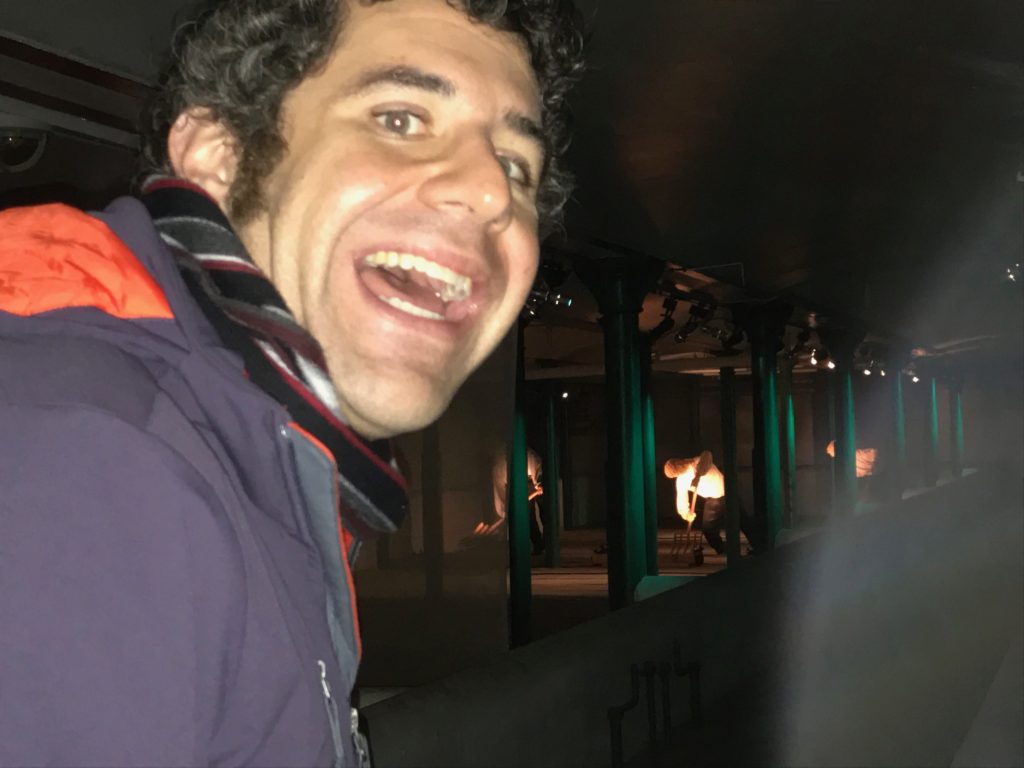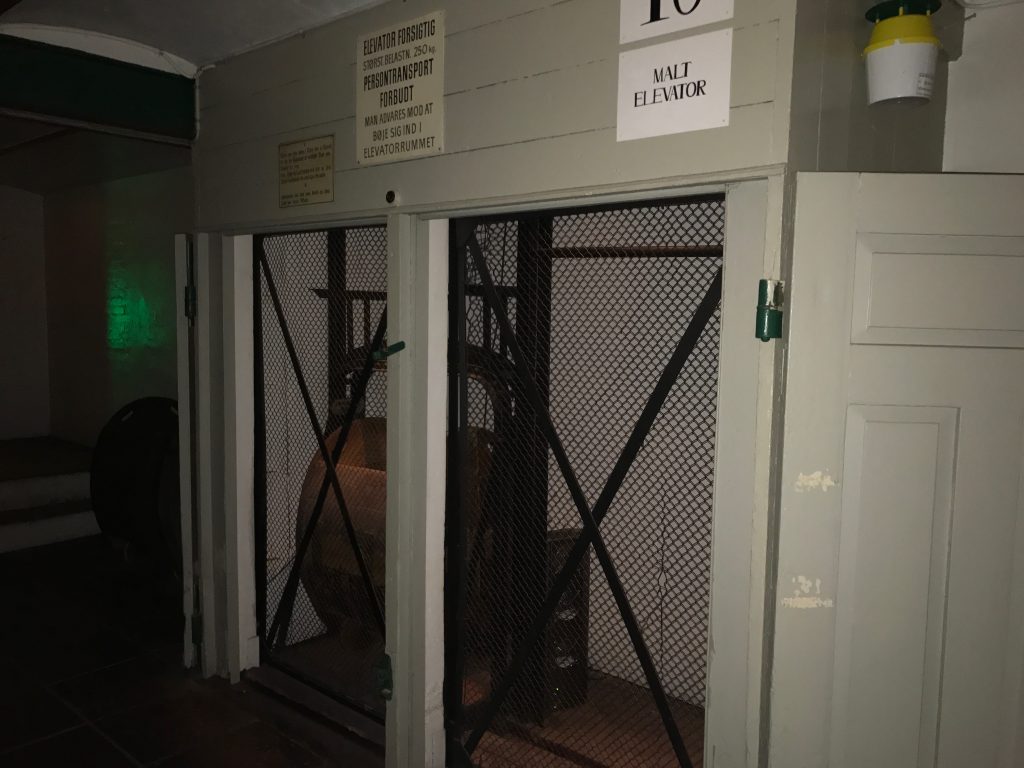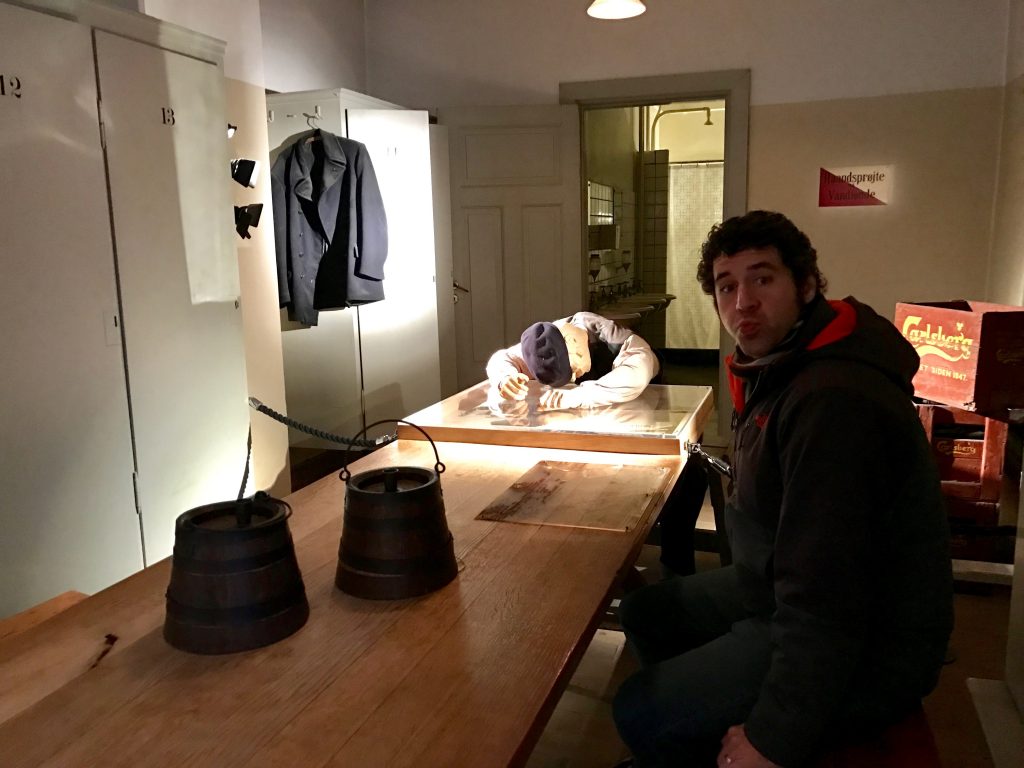 The museum had some interesting pieces, too.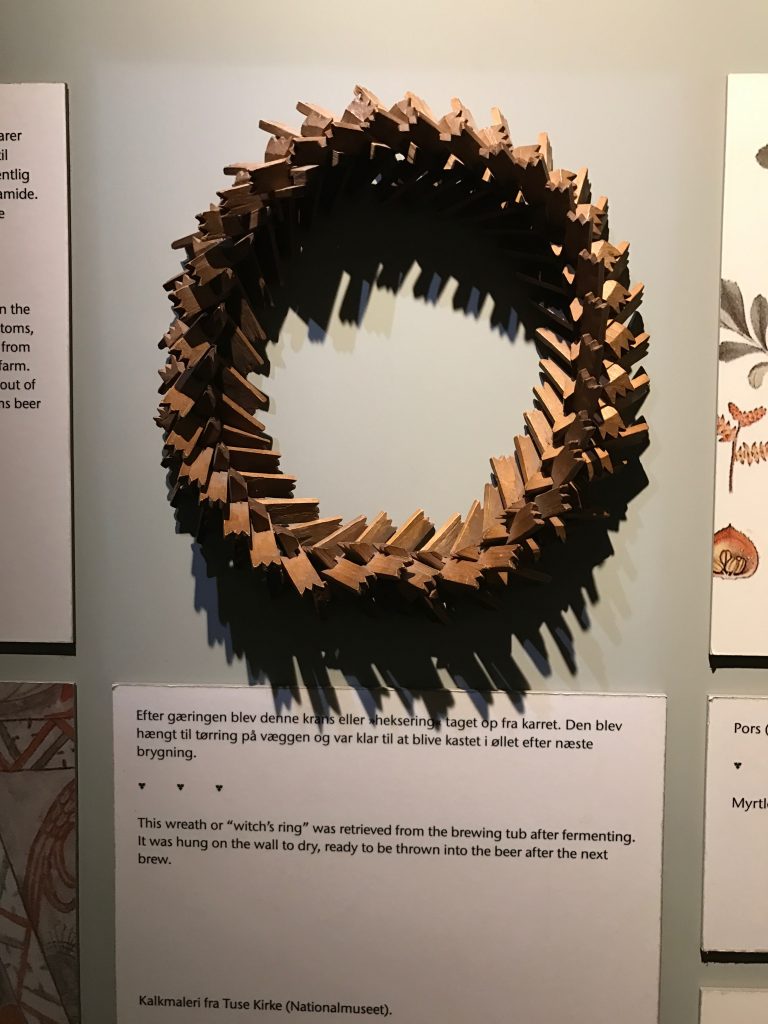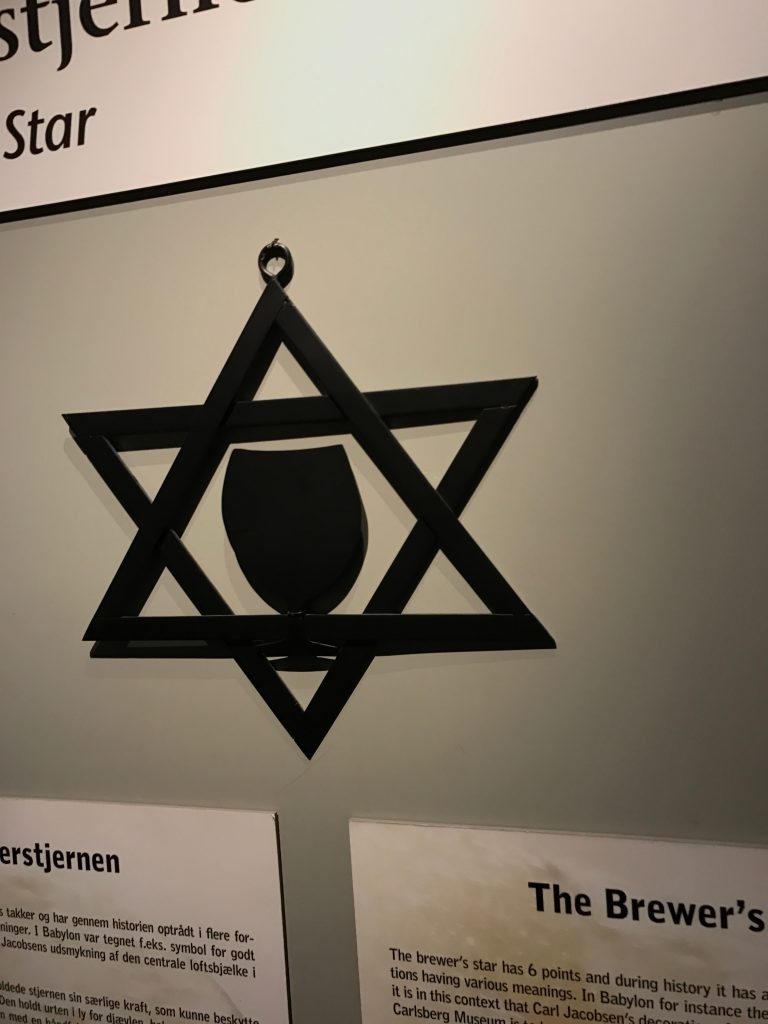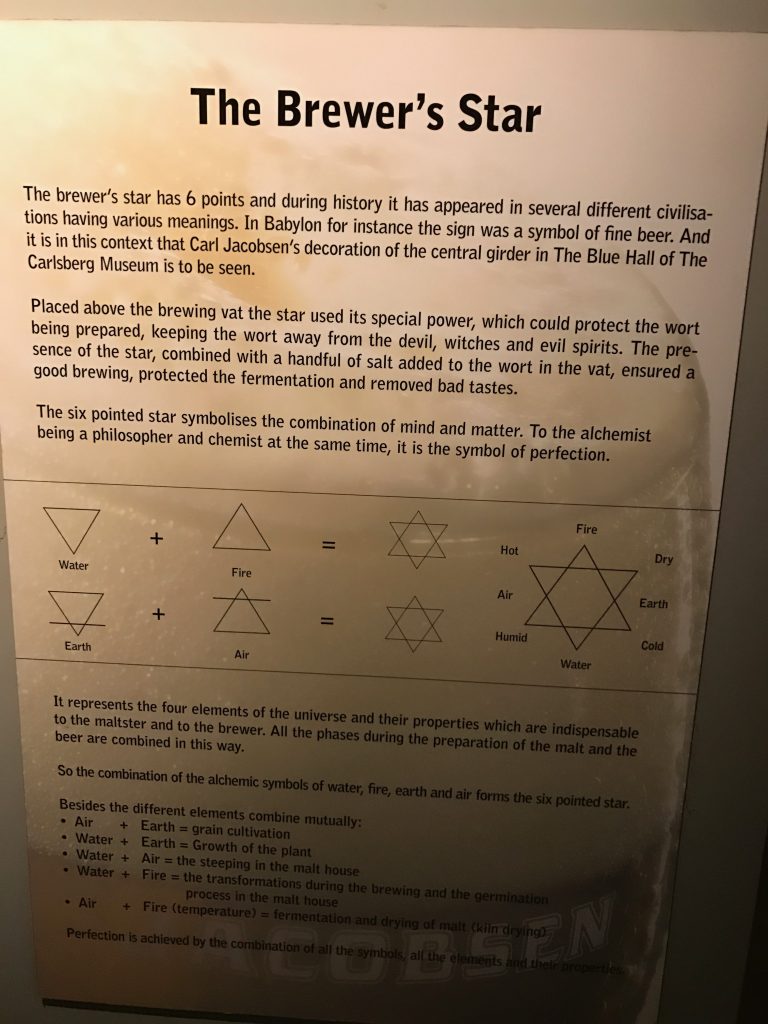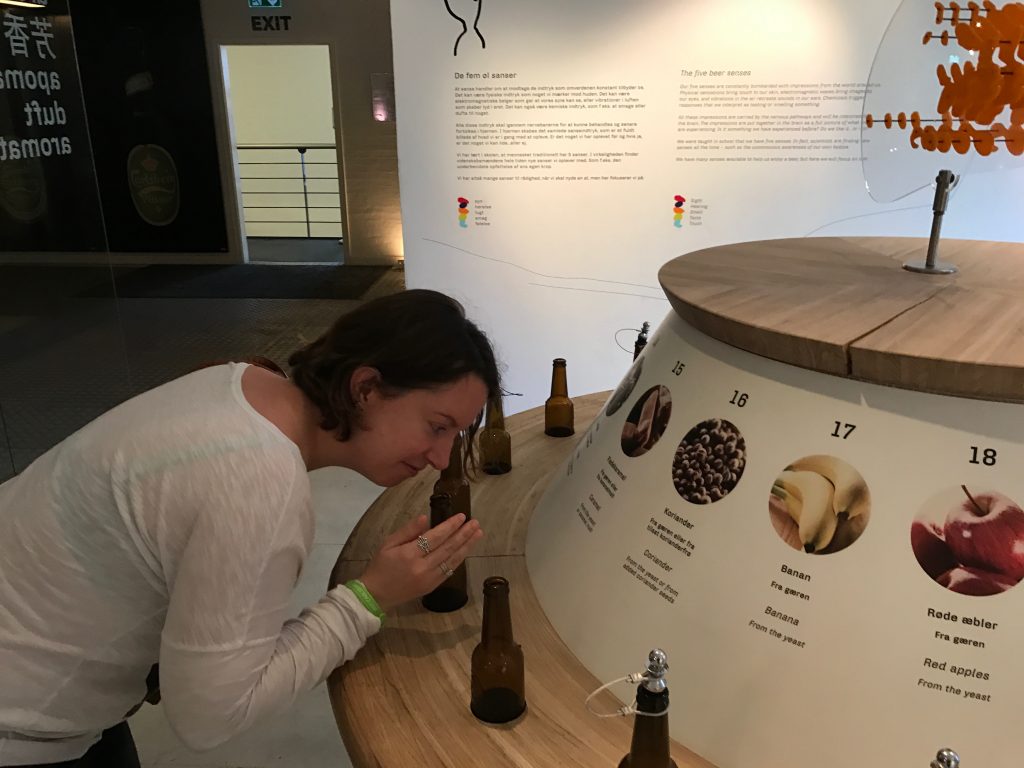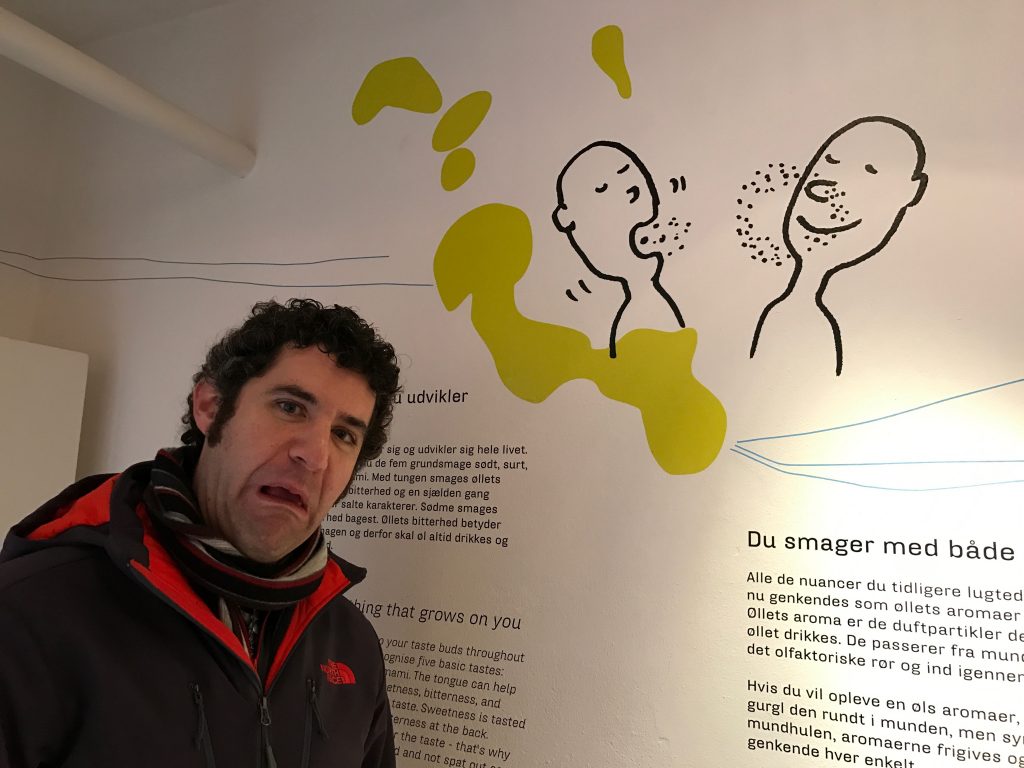 Just like Budweiser has its famous Clydesdales, Carlsberg, too, maintains a stock of good-looking horses for pure show.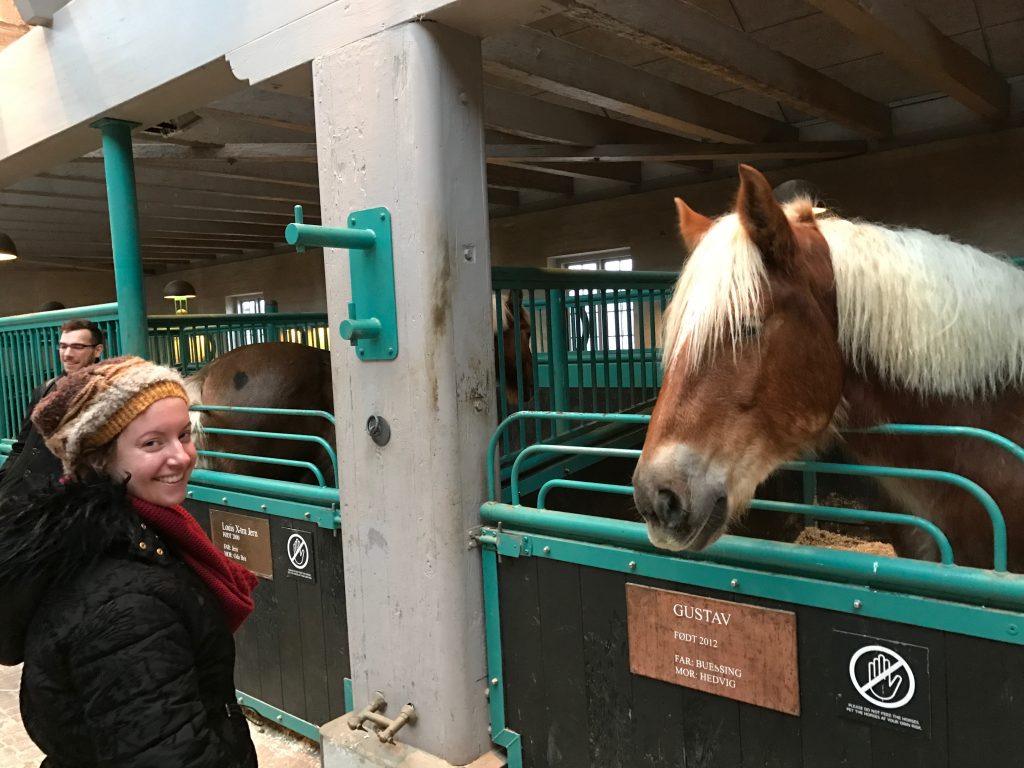 …and a few antique Chevys to round out the history of beer delivery.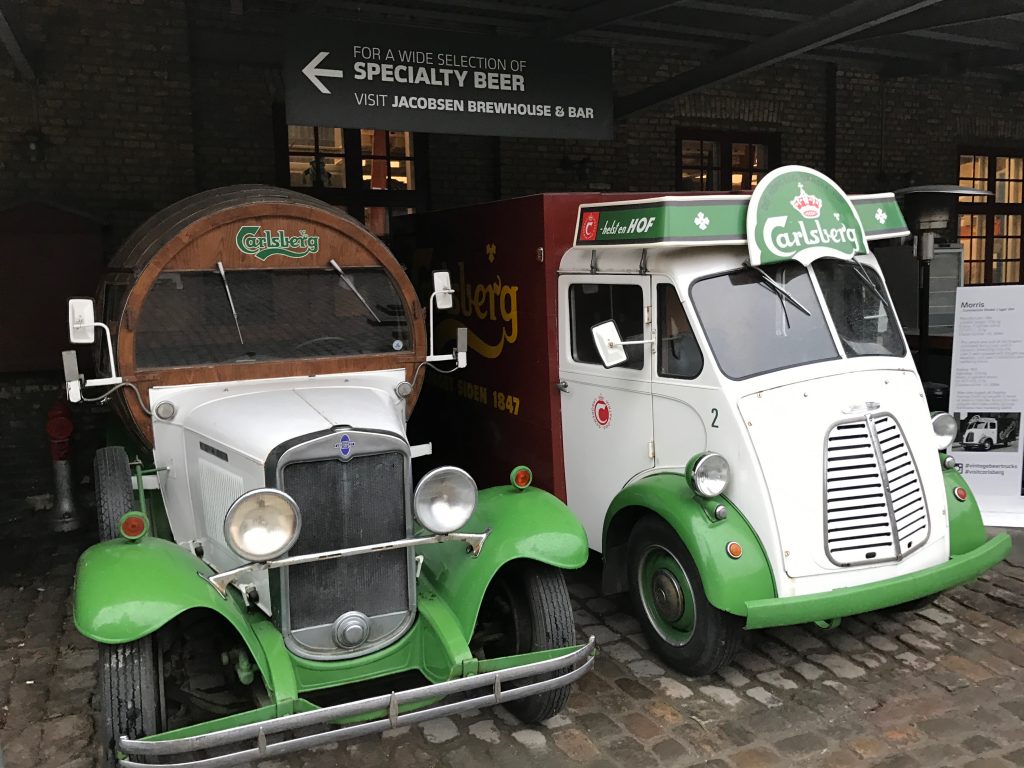 The Carlsberg family were the donors of the famous Little Mermaid statue to the City of Copenhagen. Alas, we will have to make do with this replica (and Doer's very lifelike impersonation) for now. If you want to see the actual little mermaid, you're going to have to keep reading, or at least scroll down…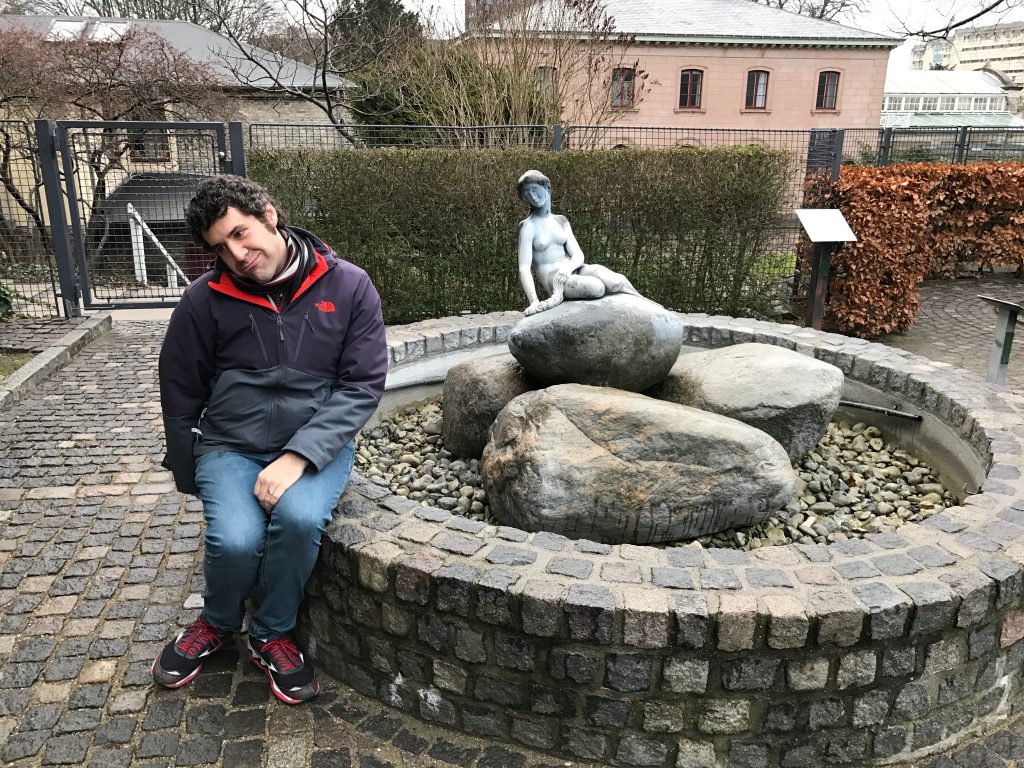 Before we move on to the cuisine of Copenhagen, we should work up an appetite first by mentioning our visit to Christiana, a self-proclaimed autonomous neighborhood known for a . . . shall we say, green type of tourism.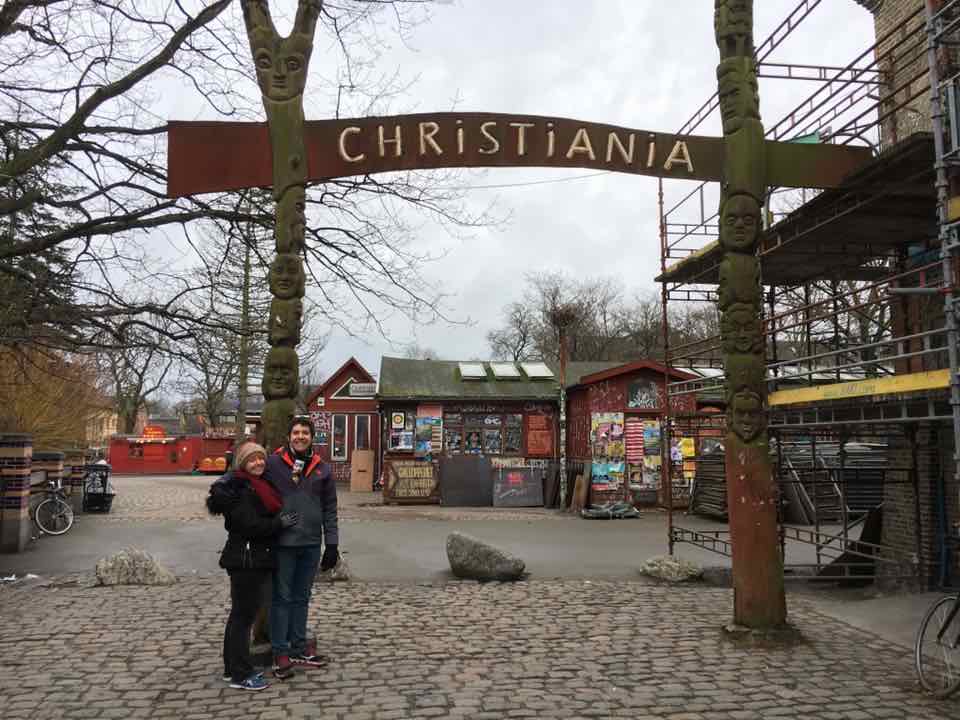 We did not take photos of any of the cannabis- or hash-related activities we witnessed, as it is expressly prohibited.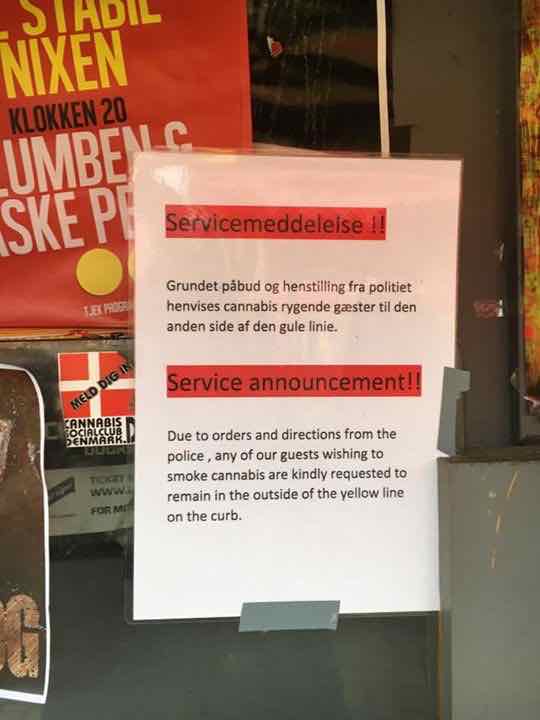 Christiana makes somewhat of an aesthetic contrast to Christianshavn, the posh, canal-lined neighborhood that surrounds it.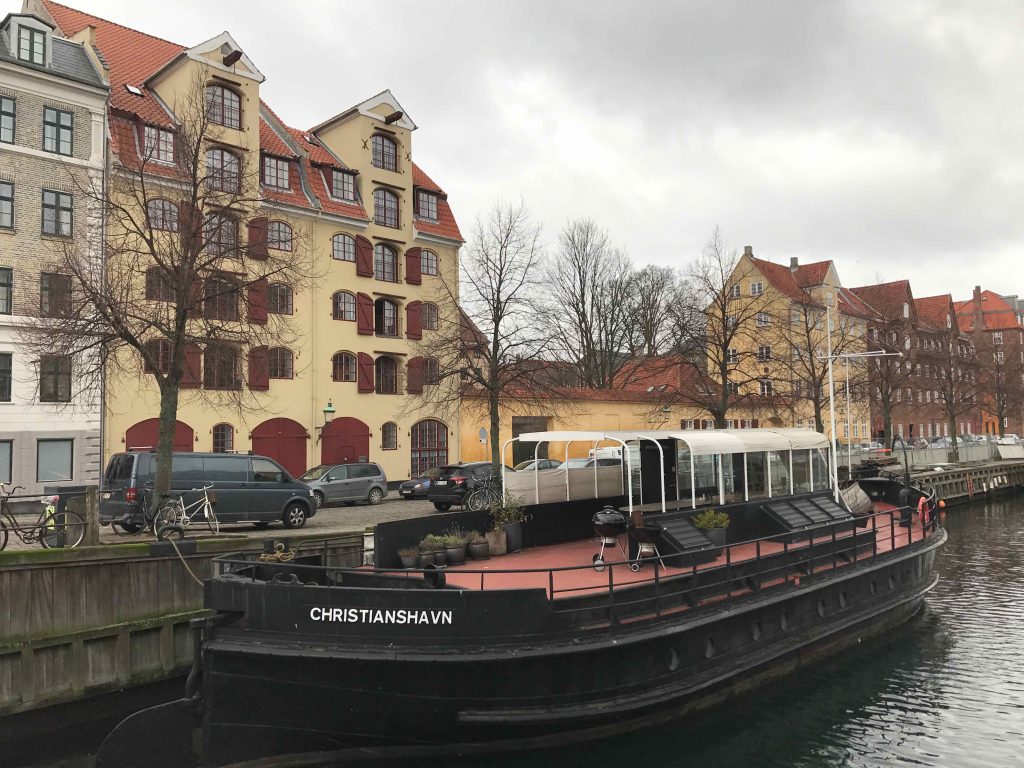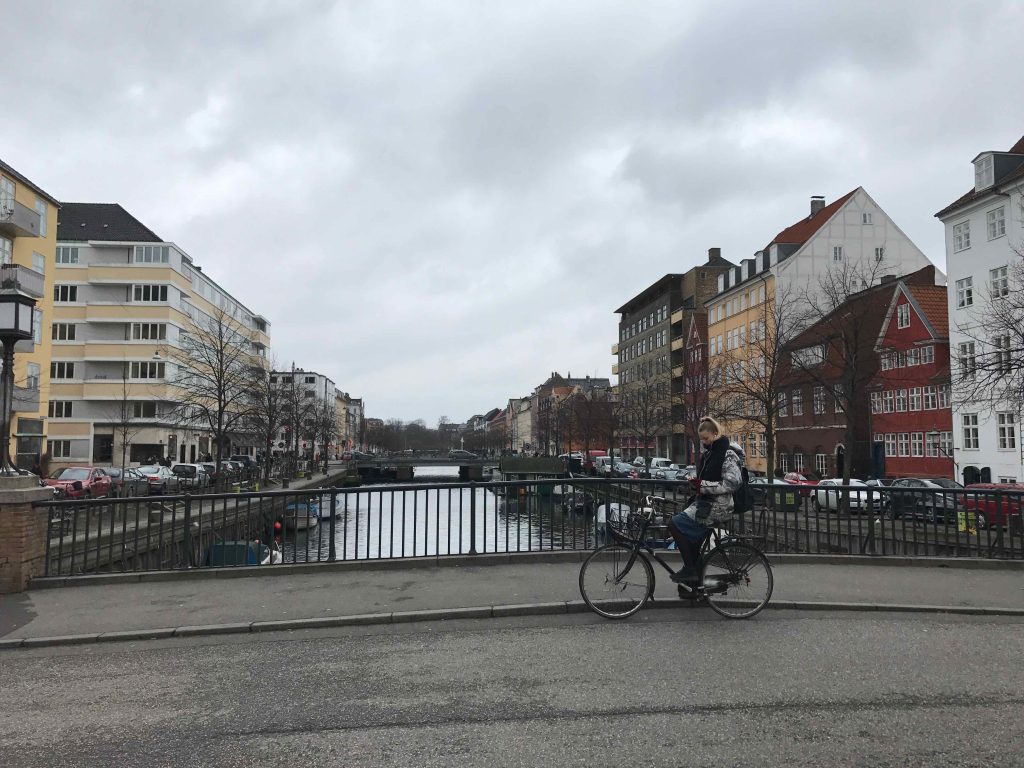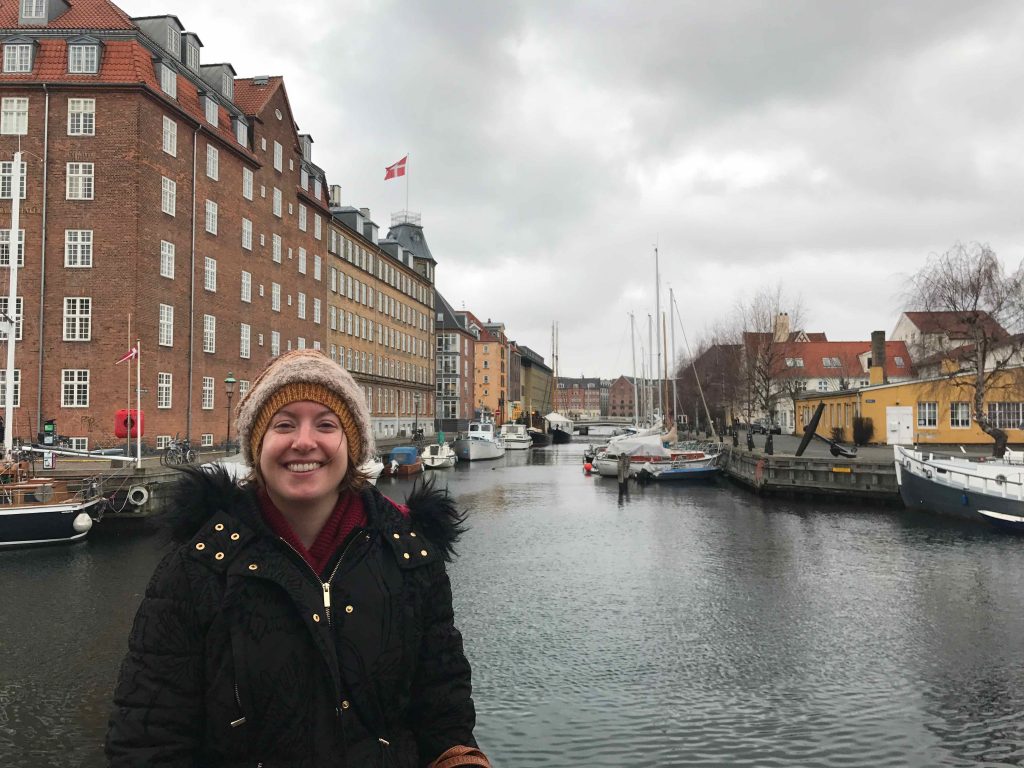 The spiral staircase to the top of the Church of Our Saviour can be climbed to for some great views of the city. Unfortunately, we didn't make it up there.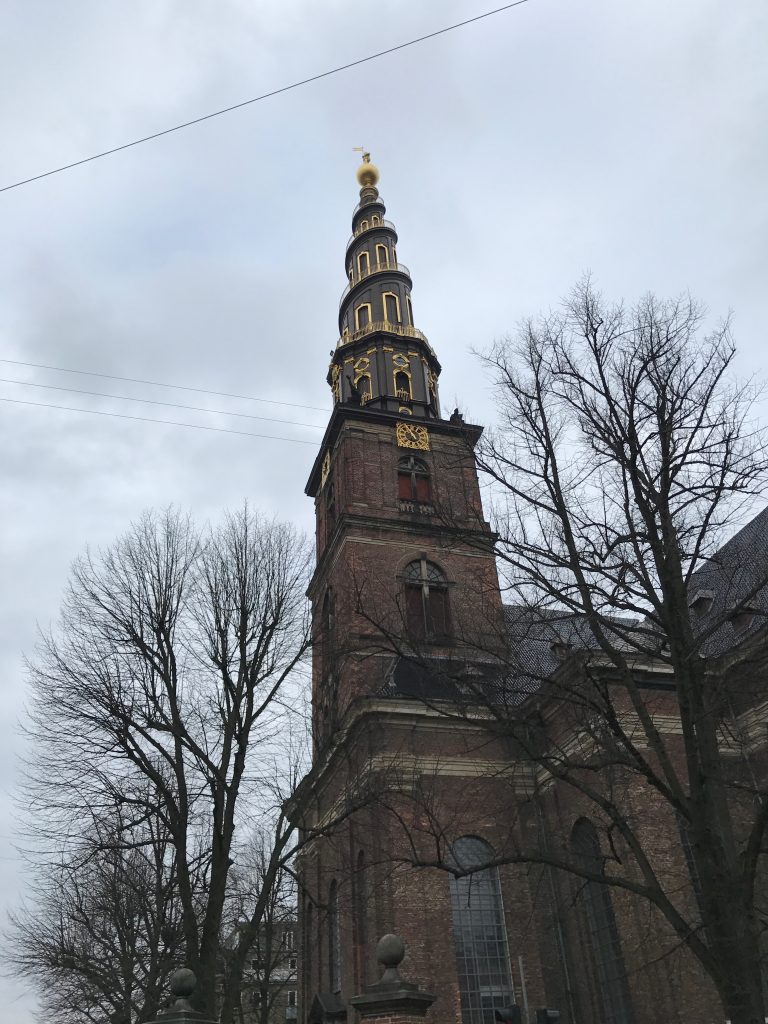 We did, however, visit the Christiansborg Tower overlooking the whole city. Remember earlier when we said we didn't see the sun this whole trip? That put a bit of the damper on the view.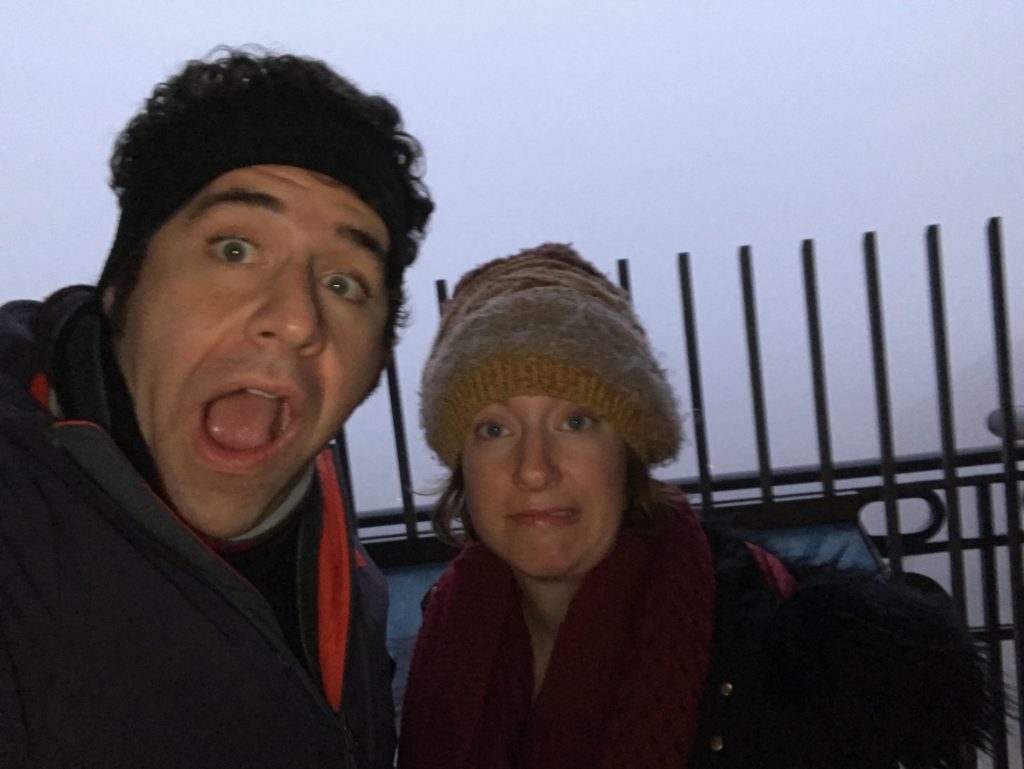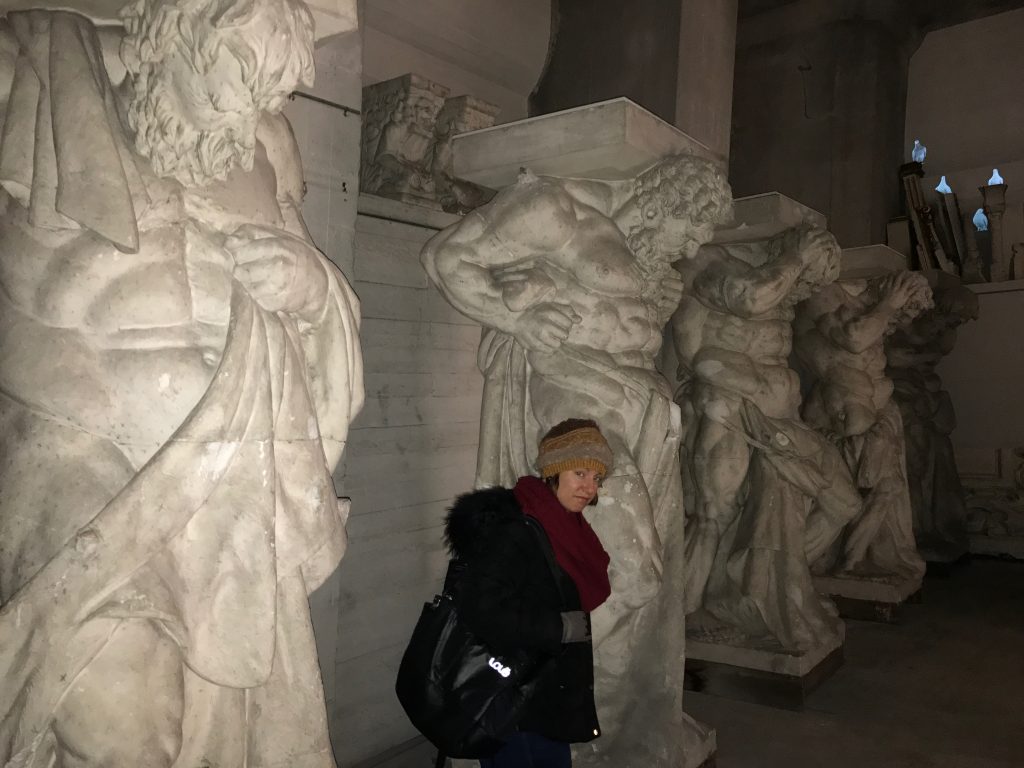 At last, on to the food!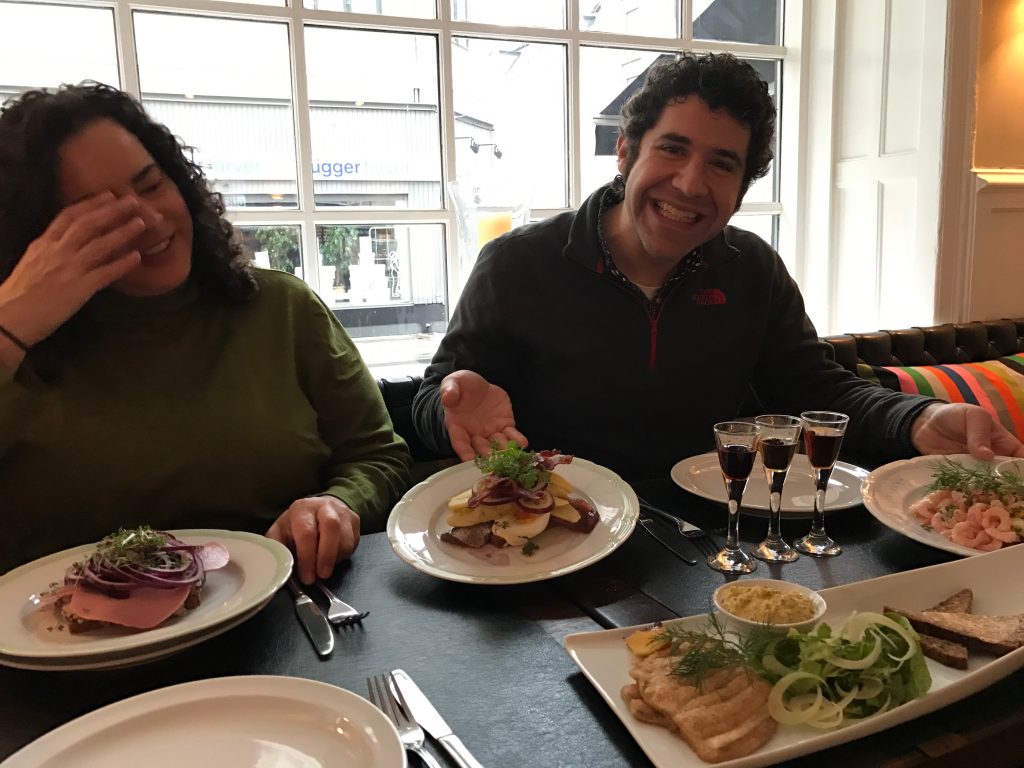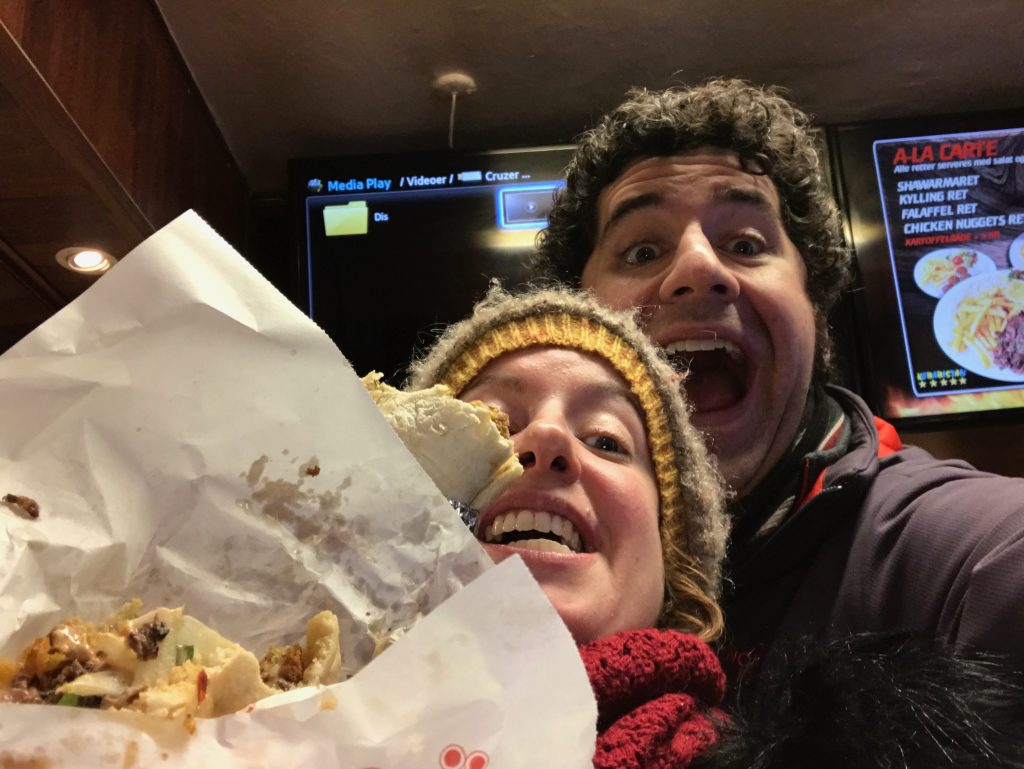 By far, our favorite eating experience (which merited a rare repeat visit on the same trip due to the immense variety) was Copenhagen Street Food, a converted warehouse full of small vendors, each specializing in a particular cuisine.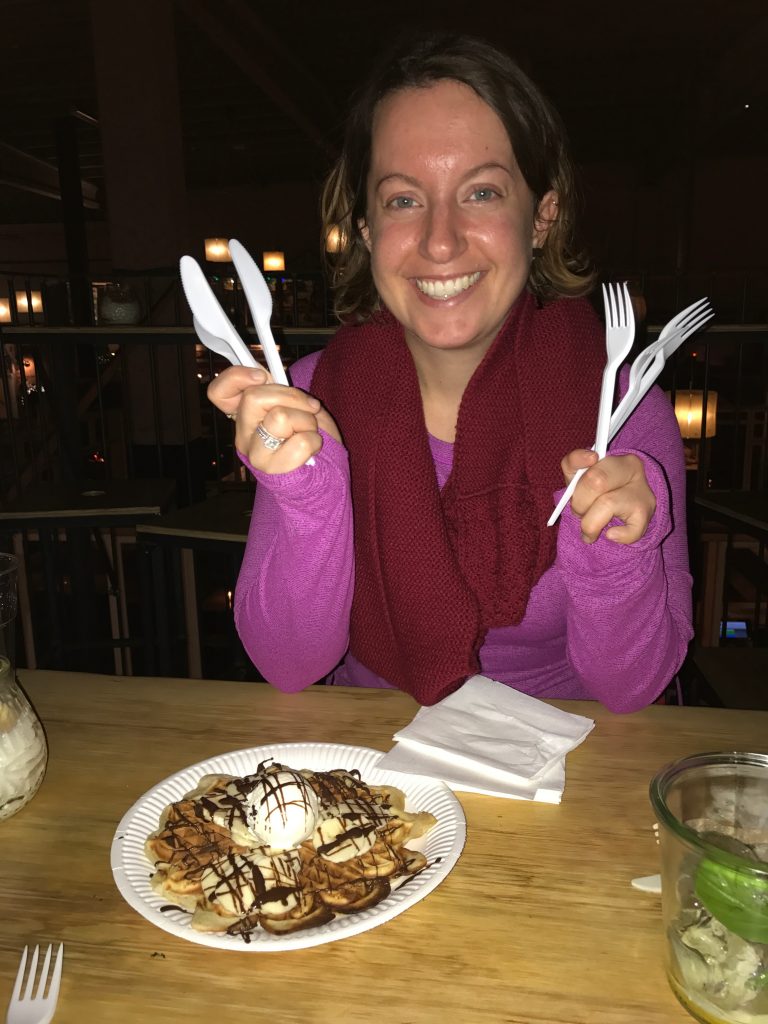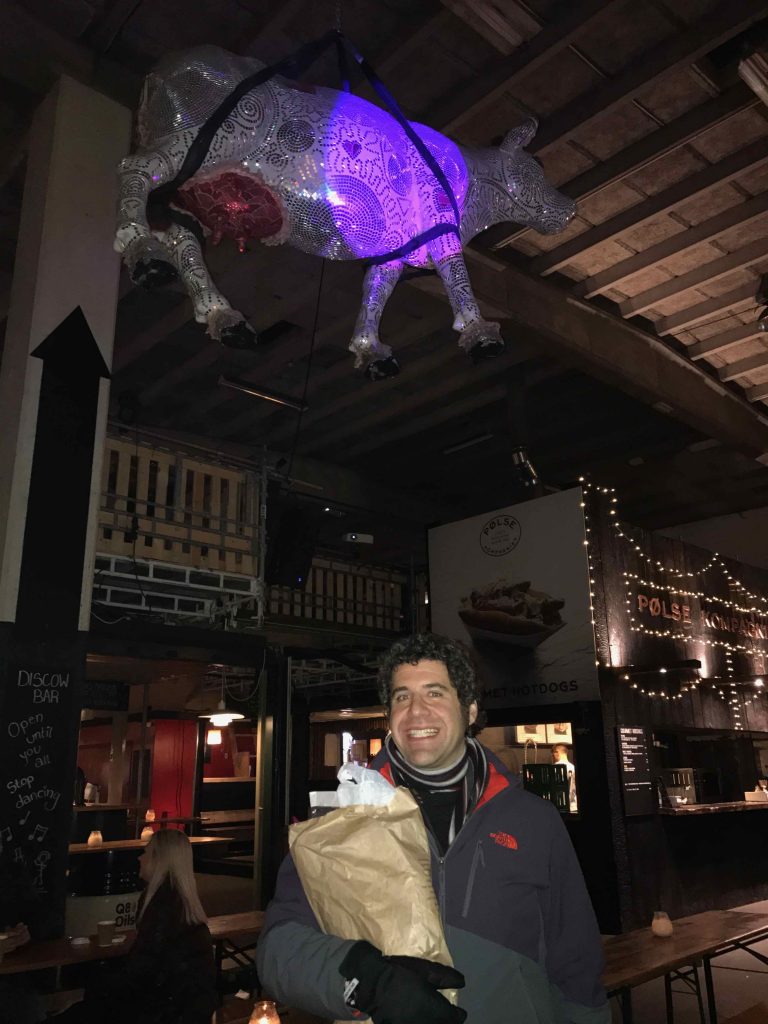 The warehouse wasn't terribly warm – luckily, hygge can be imported with a few well-placed heaters.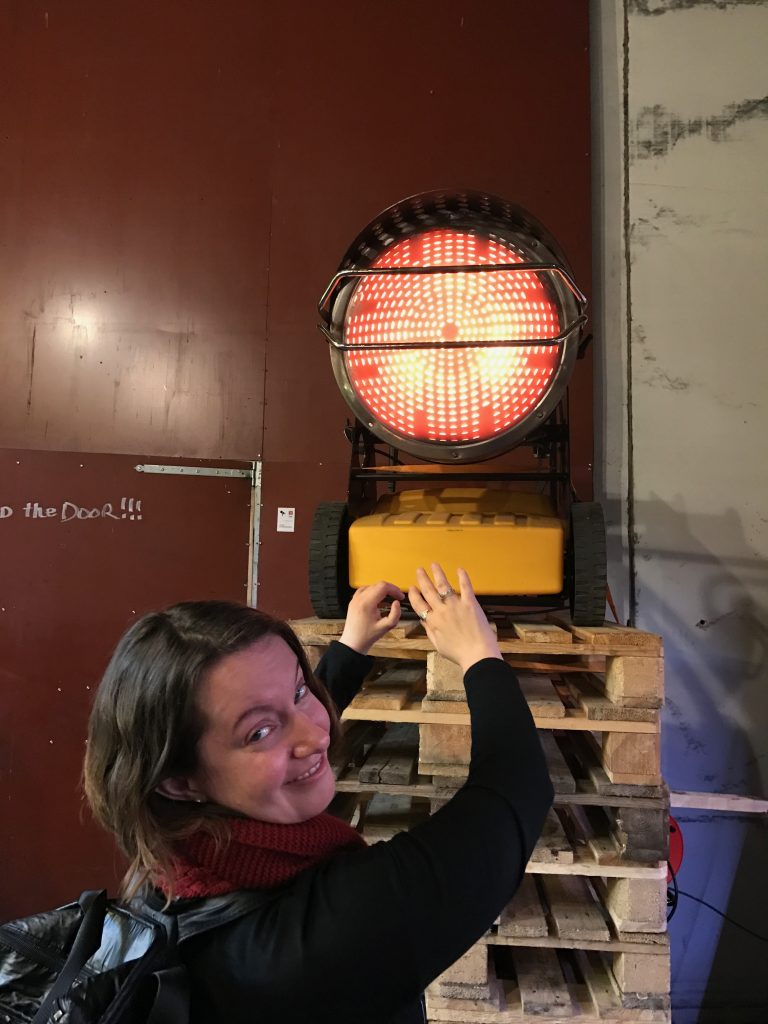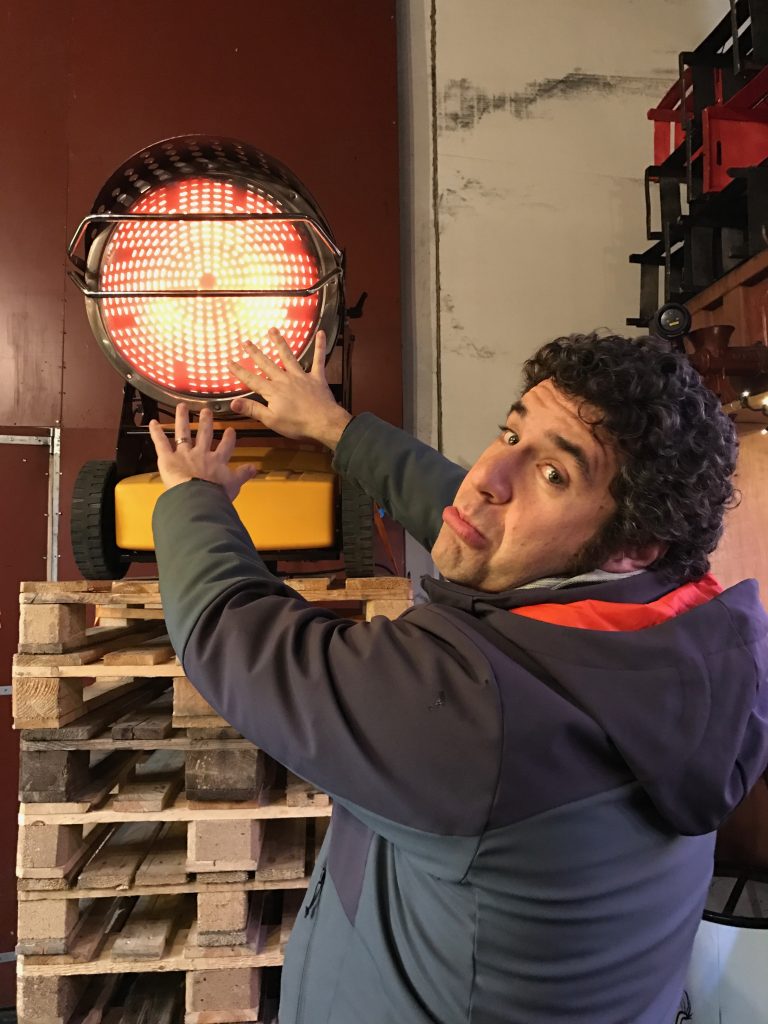 We skipped the famed Noma in favor of new Nordic cuisine at Höst, and it did not disappoint. Every course on the tasting menu was great. And we smelled the second course the moment we walked in.
All of the food we ate on this trip was spectacular, really.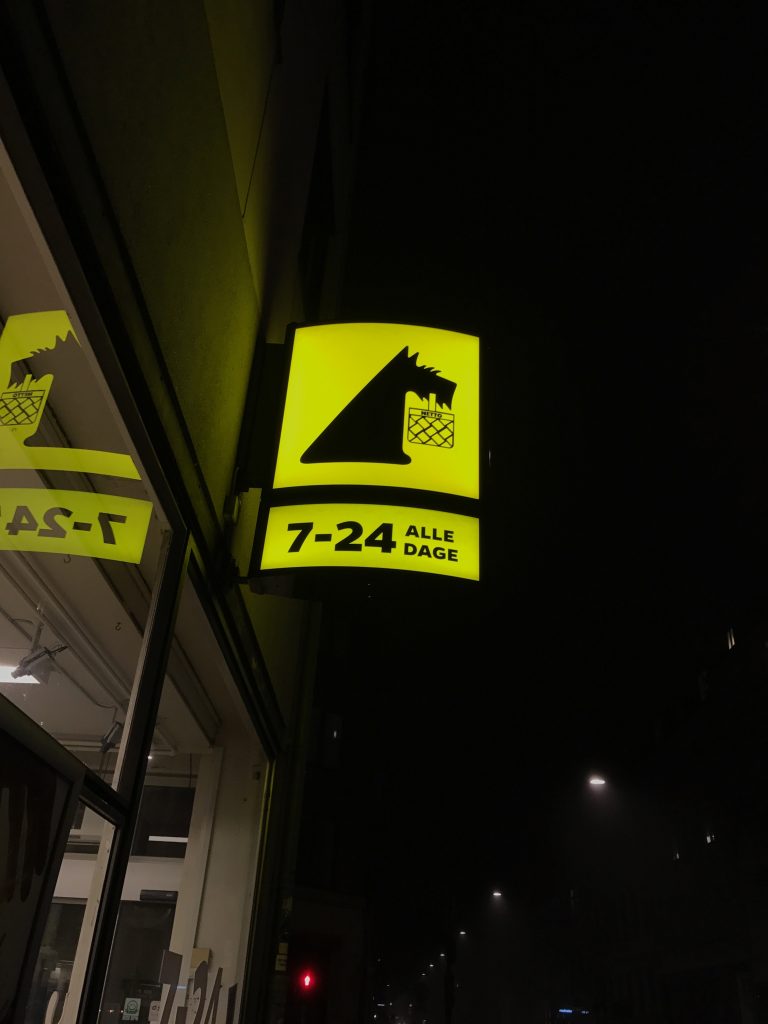 Toward the end of our time in Copenhagen, we bookended our visit with another tour – except this time, it was a boat tour.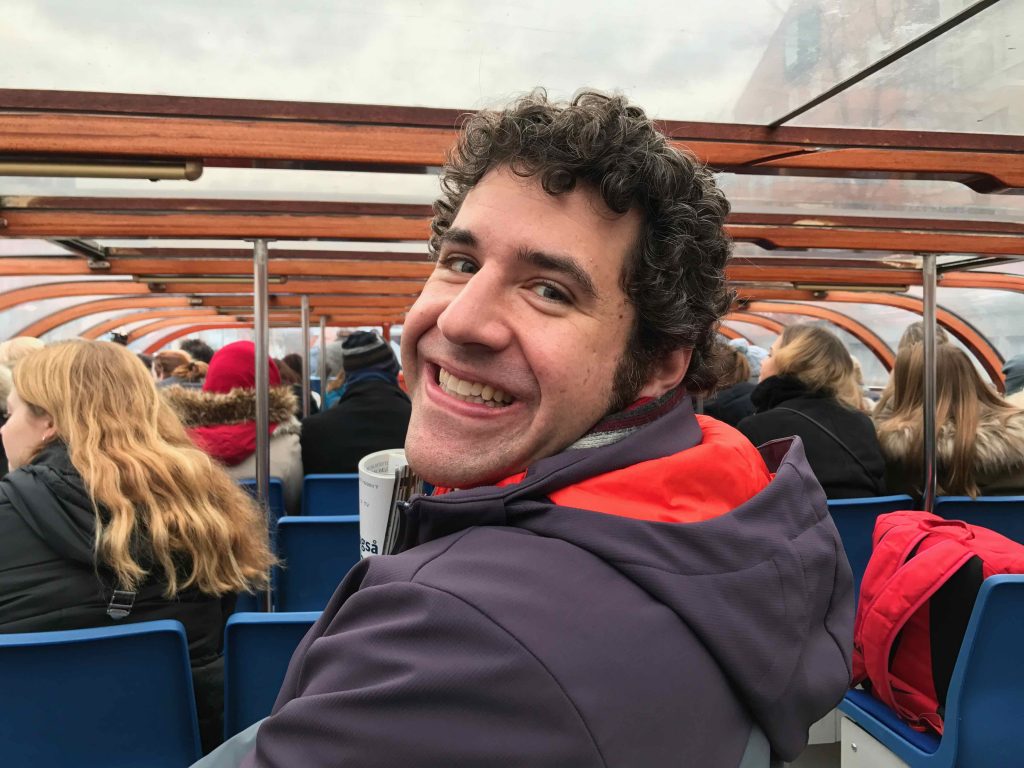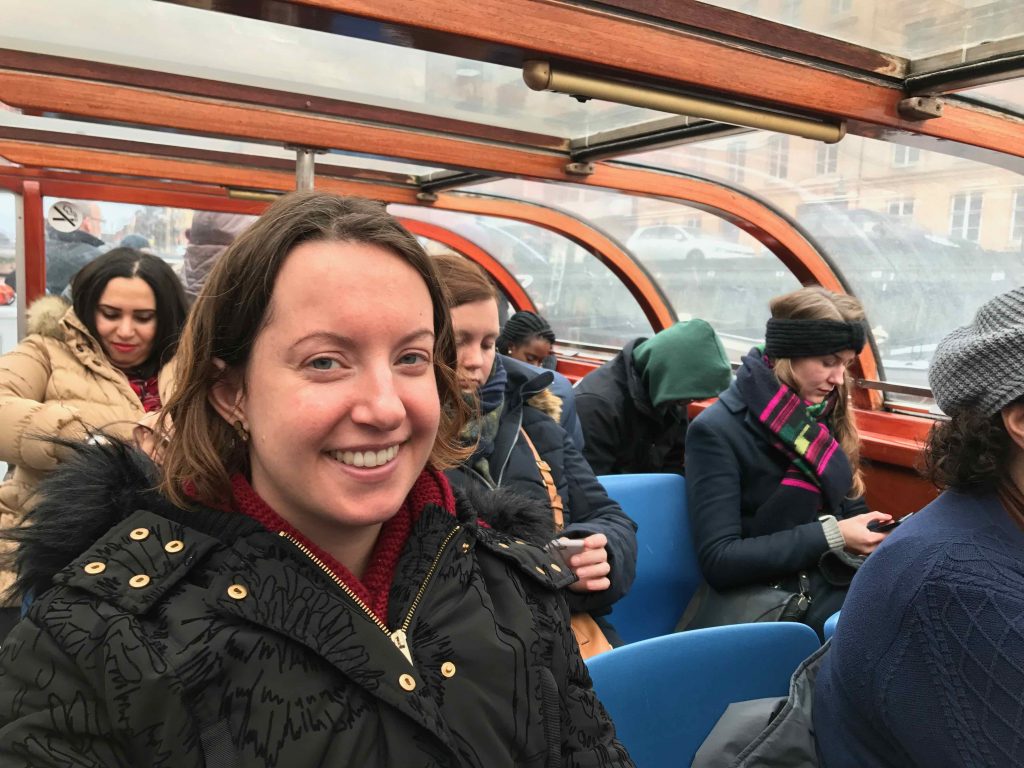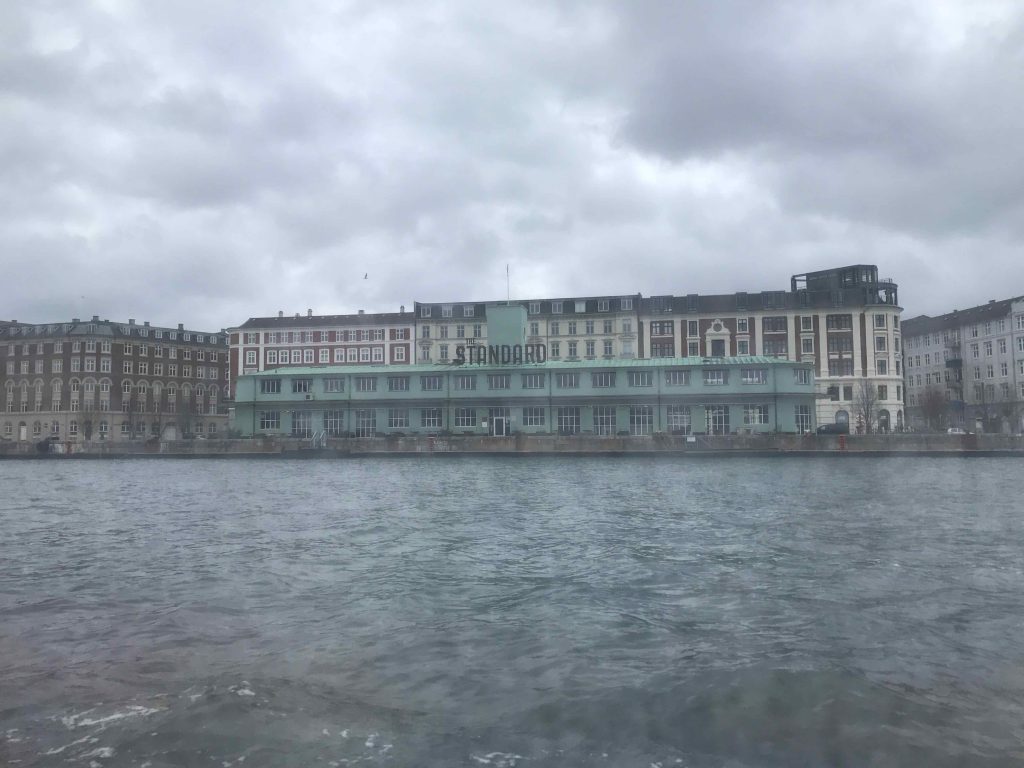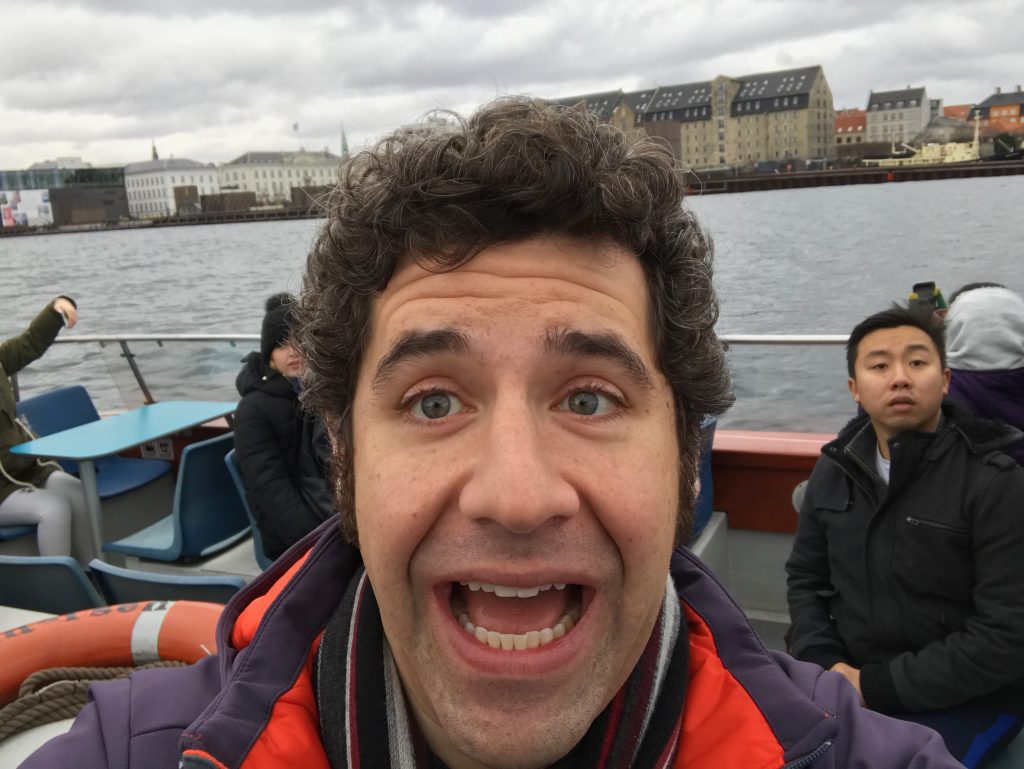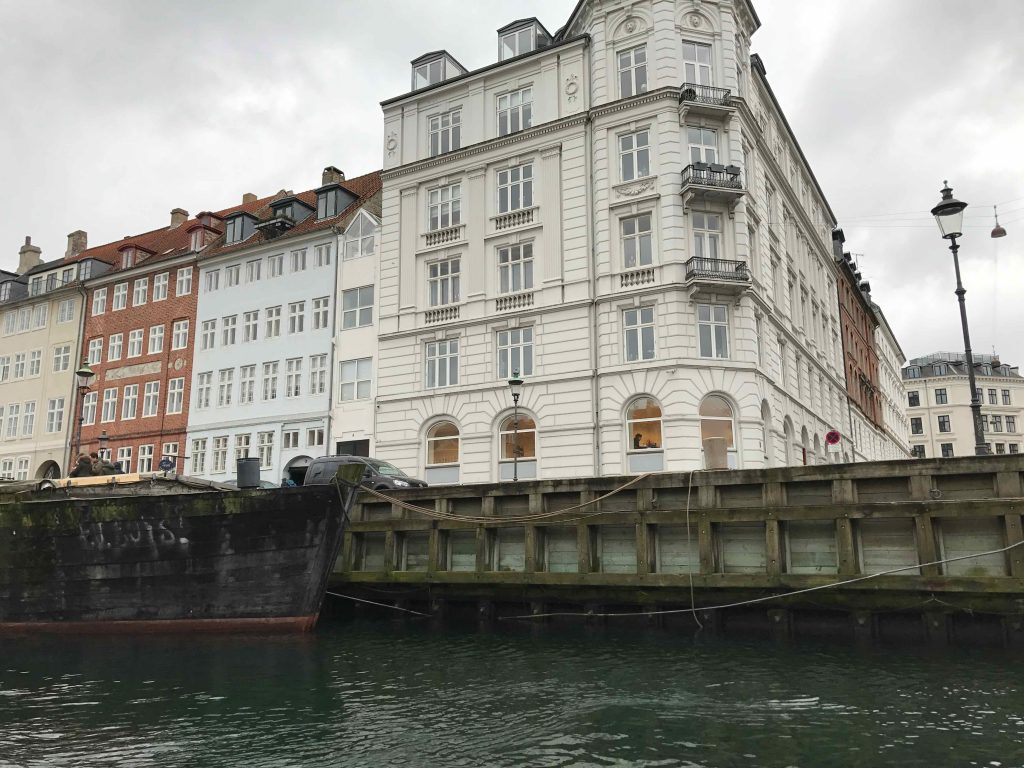 Our boat tour guide was one of the best tour guides we've ever had. He turned what could have been a boring stretch through a dark tunnel into an opportunity:
You thought we forgot about Copenhagen's most famous attraction, didn't you? In 2010, she was sent away and replaced with a video feed, disappointing many tourists who failed to look this up ahead of time. She's been back ever since, delighting visitors of all ages. Brace yourself, we've finally arrived.