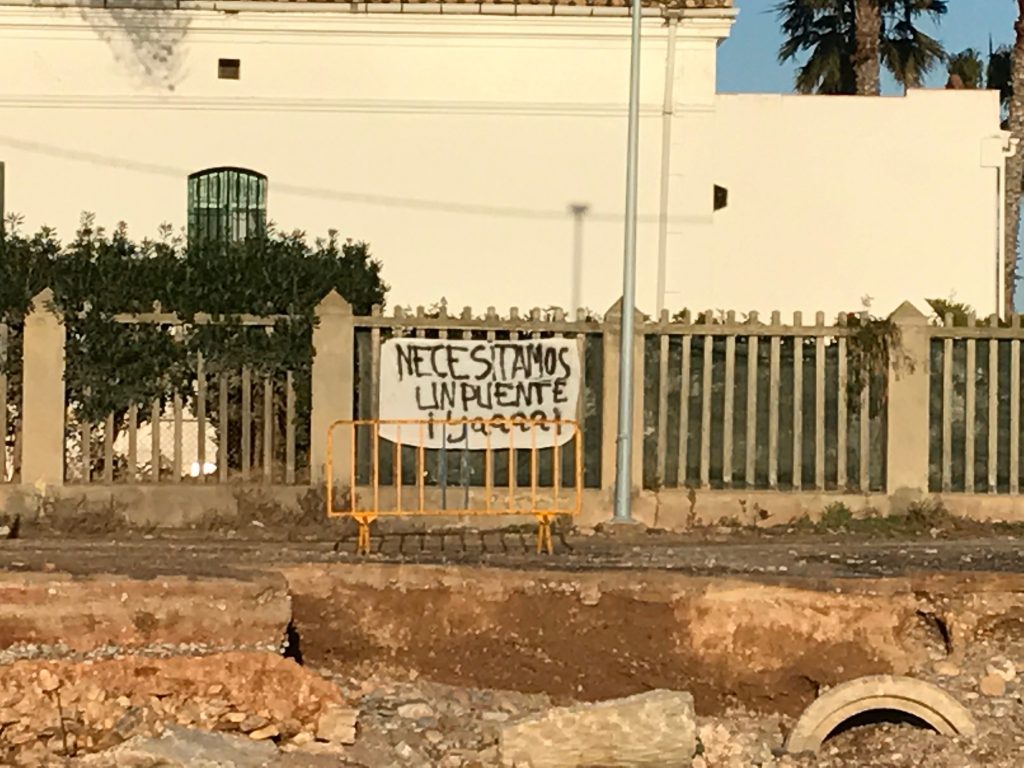 Doer and I have been enjoying the winter weather in the Valencian Community. Even on the coldest days, it usually reaches 60 degrees Fahrenheit, or it gets pretty darn close (this doesn't prevent locals from asking us how we can possibly go about with short sleeves and no coats – but that's a different blog post).
It doesn't even rain that often here – but when it does, it can become downright torrential. After an especially rainy weekend near the end of January, I rode my bike to one of my favorite places in Burriana – the Clot, a little park with a trail and a river that empties right into the Mediterranean.
This is what the Clot looked like the first time we visited: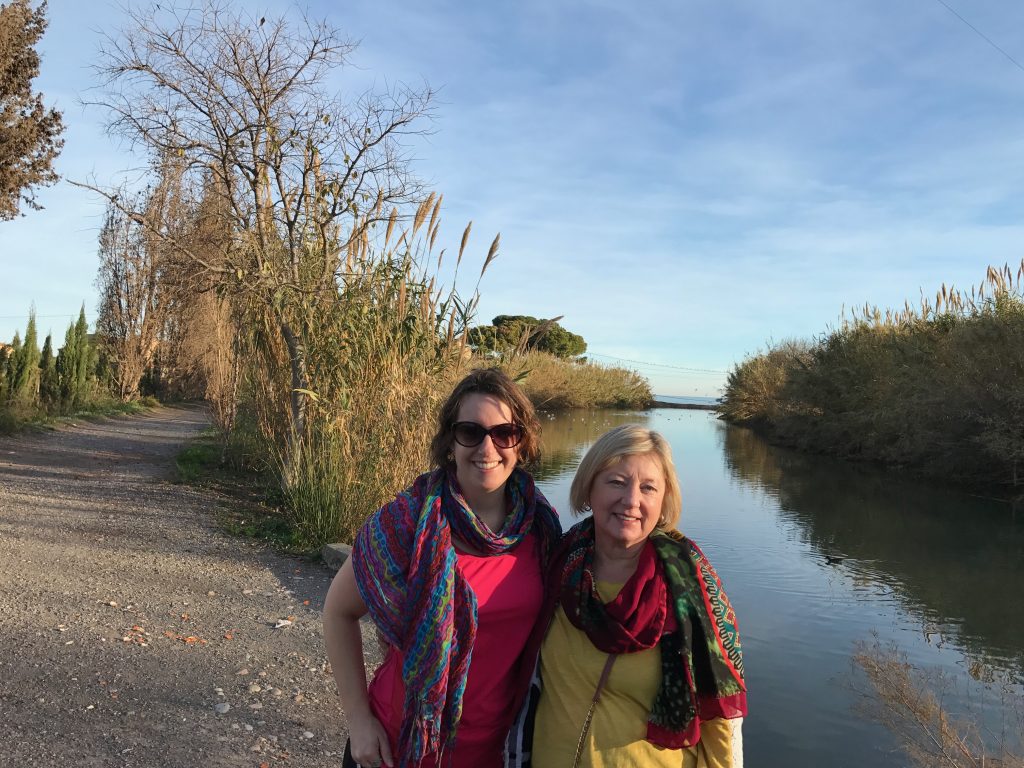 This is what it looked like after the heavy, heavy rain: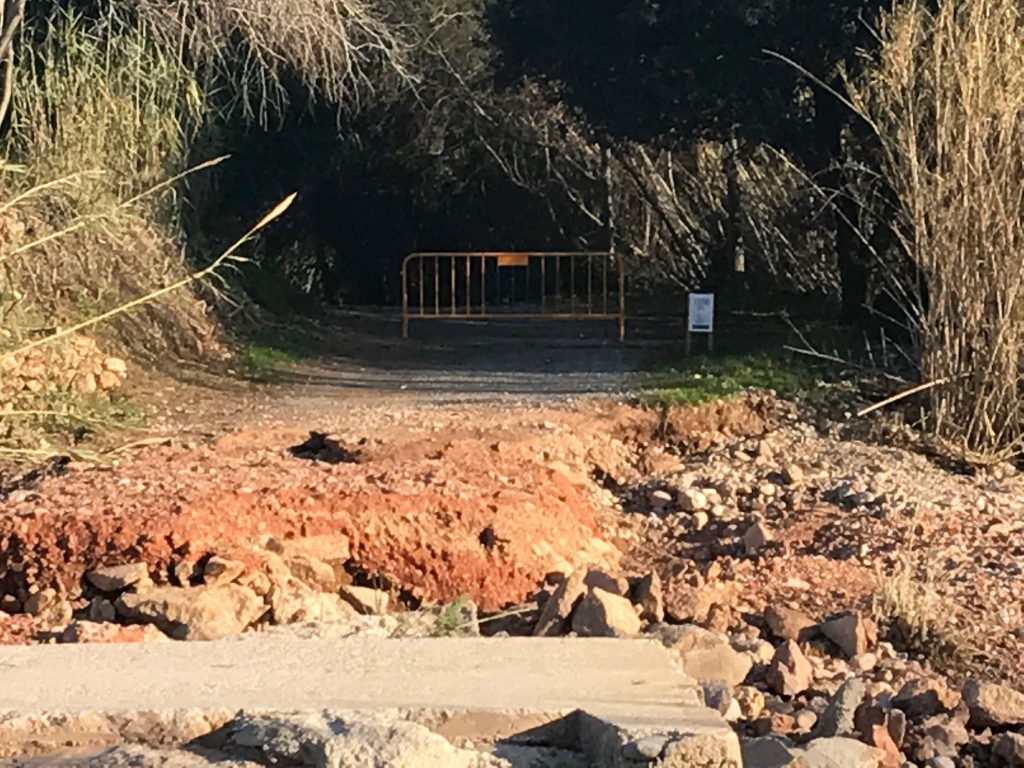 The path was completely destroyed on one end, as water continued to rush in days after the rain had stopped.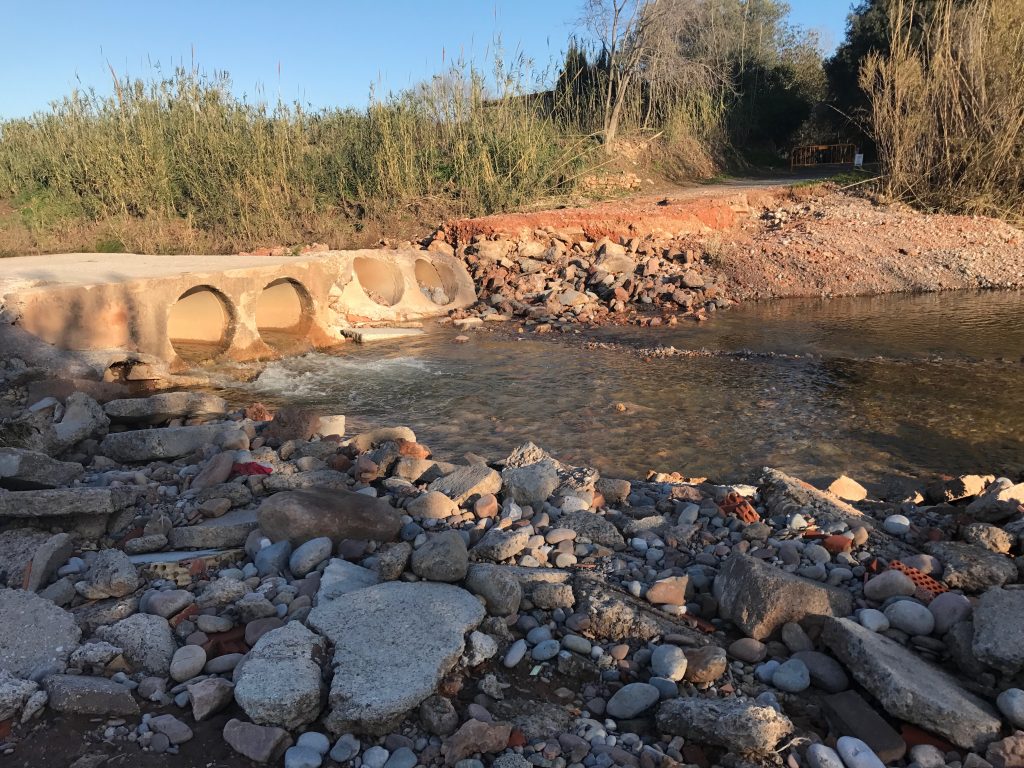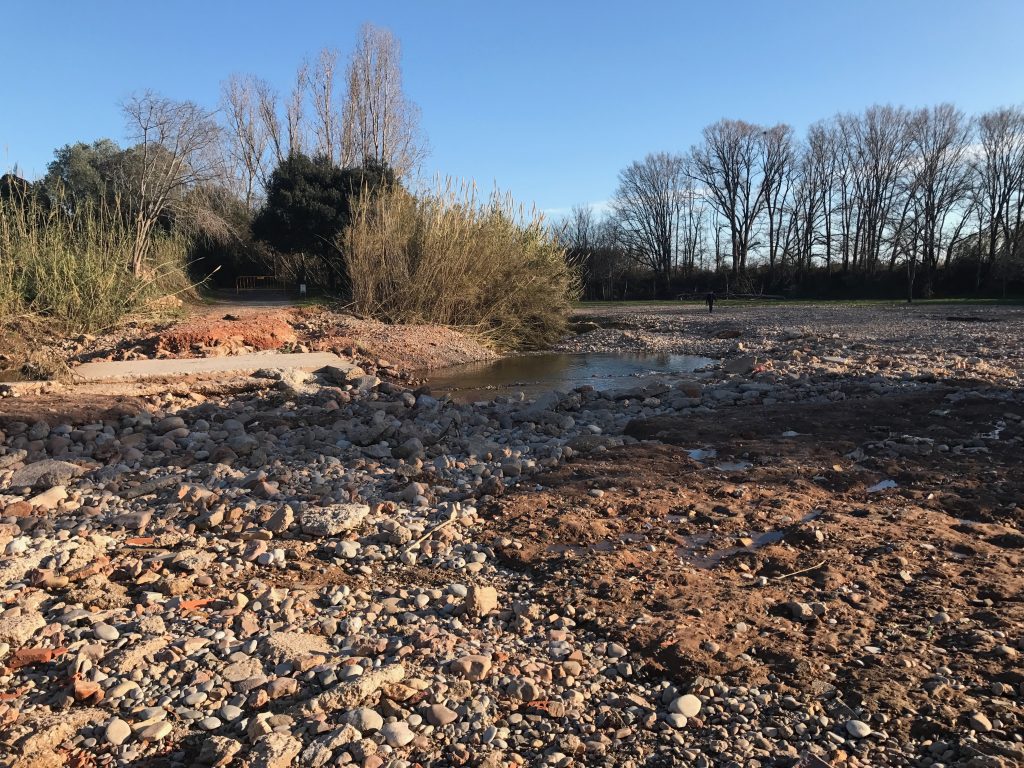 This used to be a road – not sure how the people who live to the right were able to come and go. No wonder they made the sign about the bridge.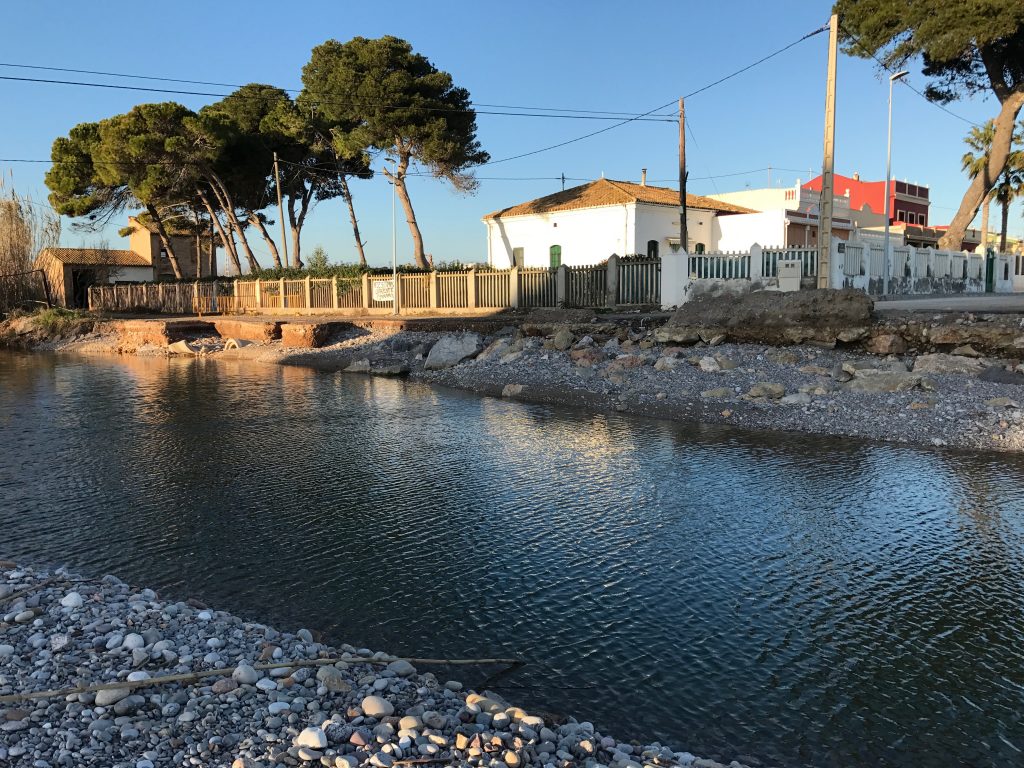 Doer has approached the Clot recently on one of his runs, and he said it appears to be back to normal. I must go and investigate soon – before it rains again.