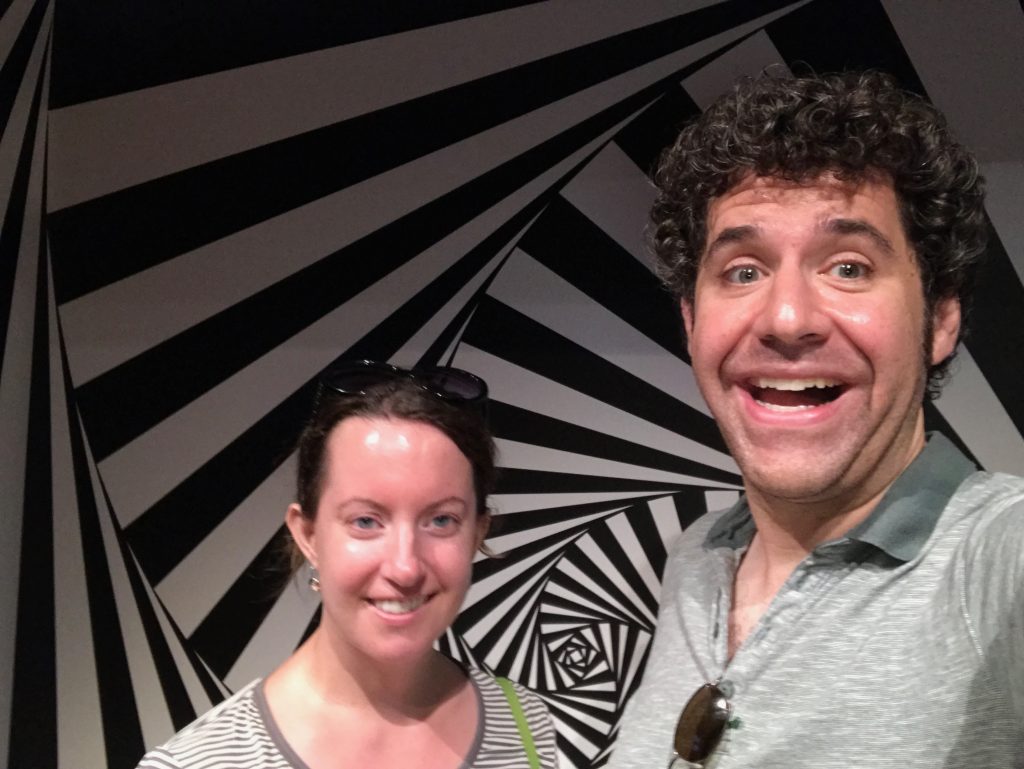 Madrid has a wealth of museums, and one of our favorites is in our own backyard, so to speak. We've seen three exhibits featuring very different iconic artists at this museum since we moved to the city.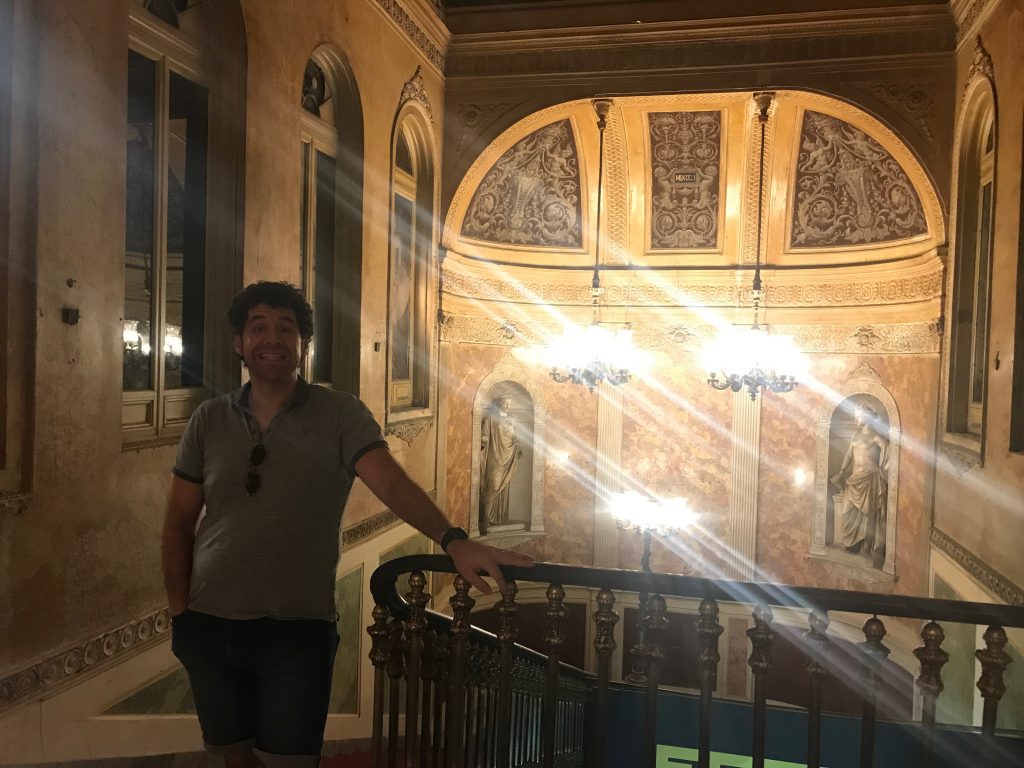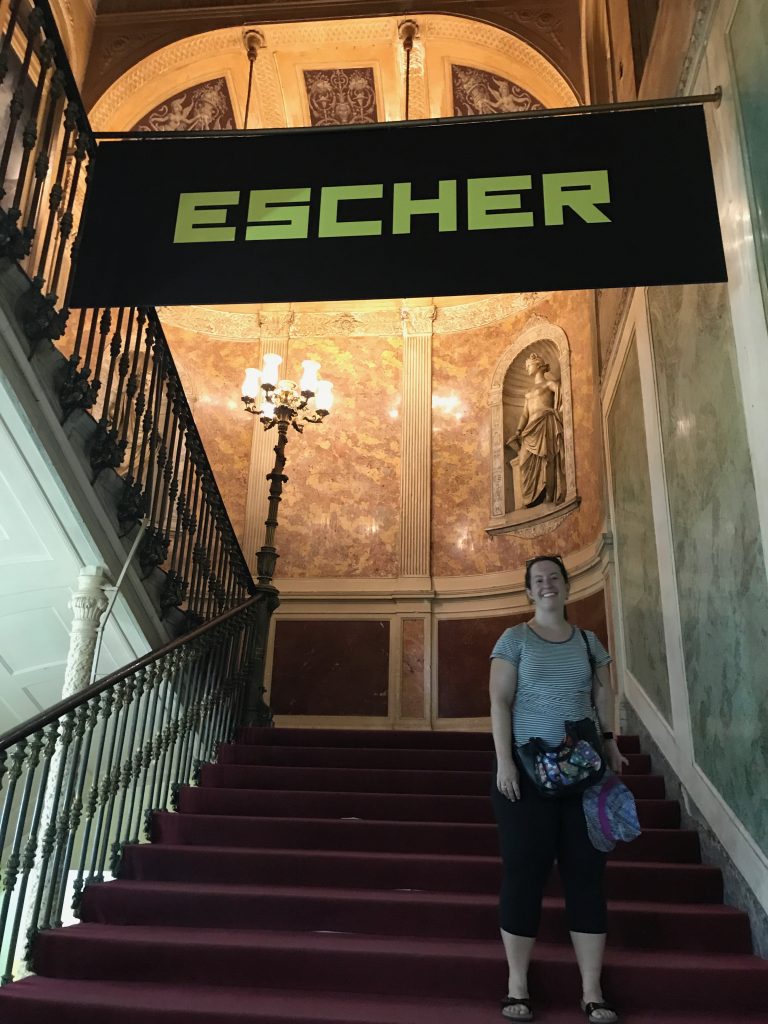 The Palacio de Gaviria, located mere minutes from our front door, is a 19th-Century palace that features rotating exhibitions. Last August, the M.C. Escher exhibit caught Doer's eye, while somehow Dreamer was not quite as familiar with his work. She quickly fell in love.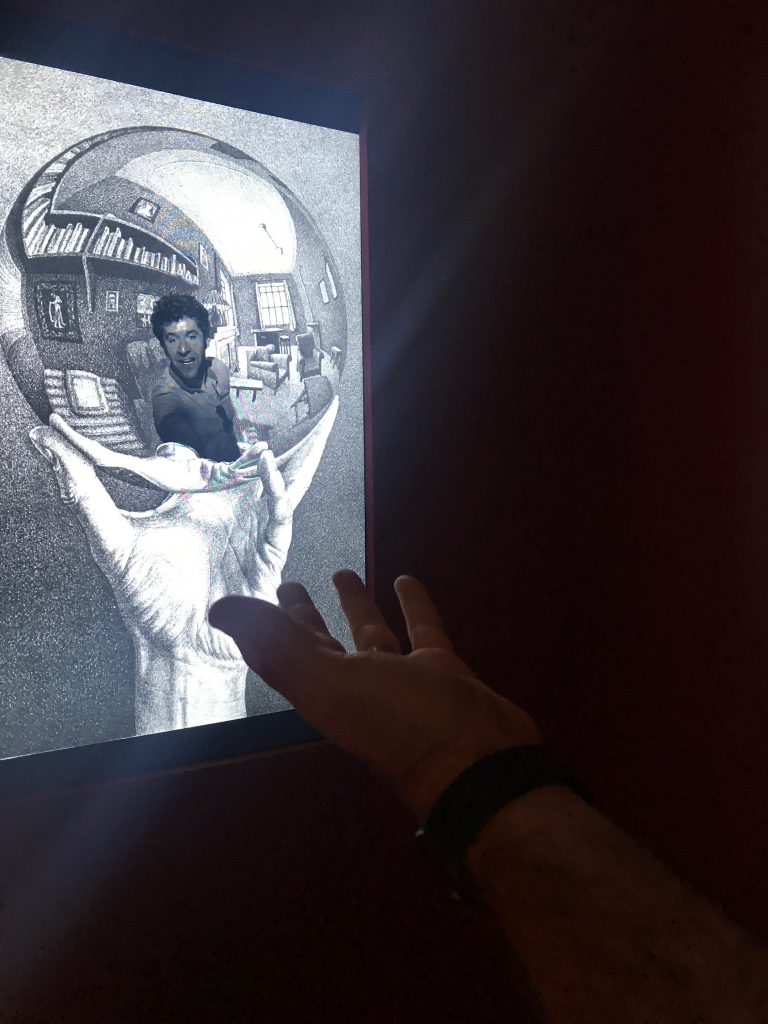 Hi, Bauble Doer!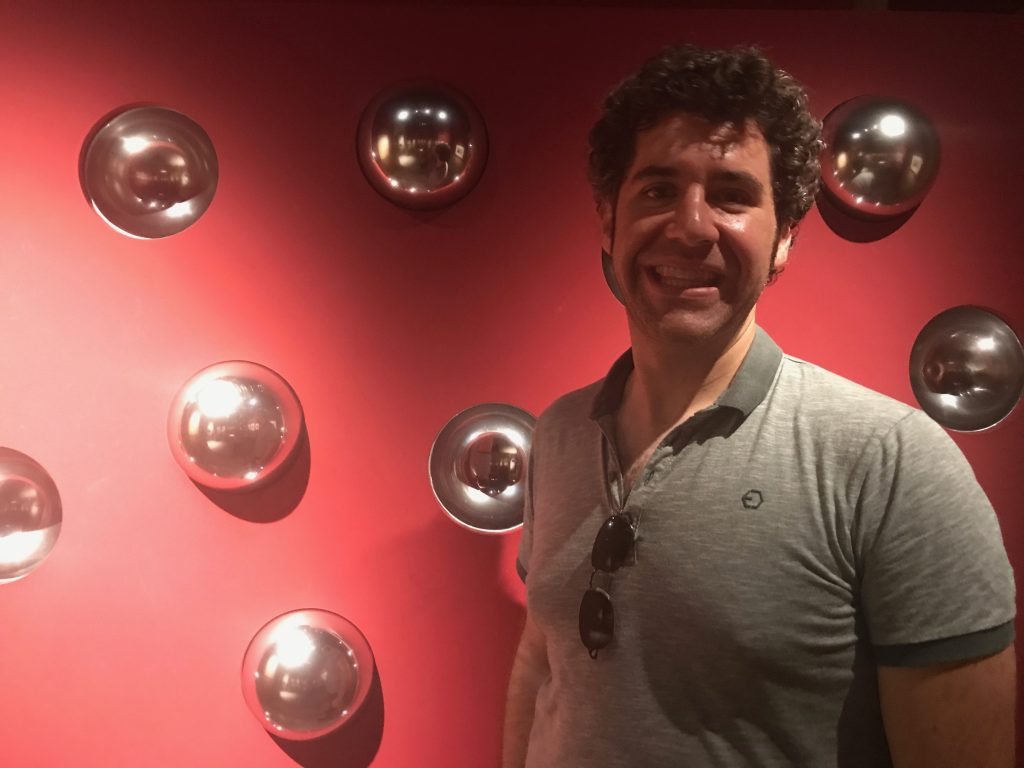 The Dutch artist is famous for mind-bending works like impossible geometric designs and things like pictures of hands drawing themselves.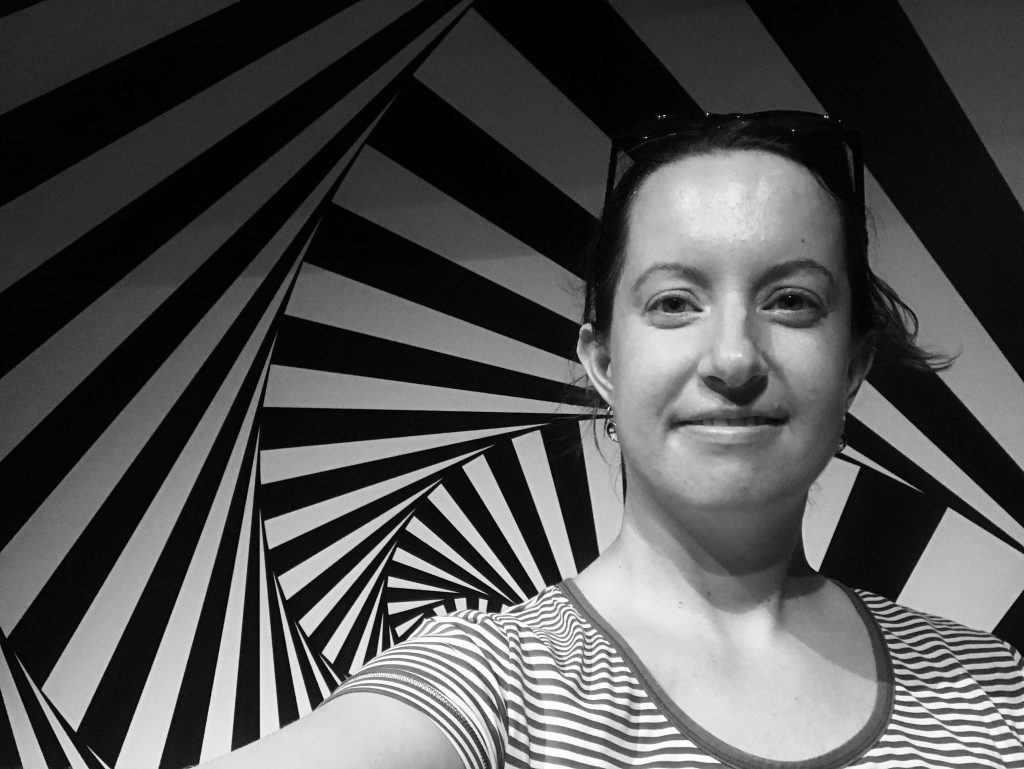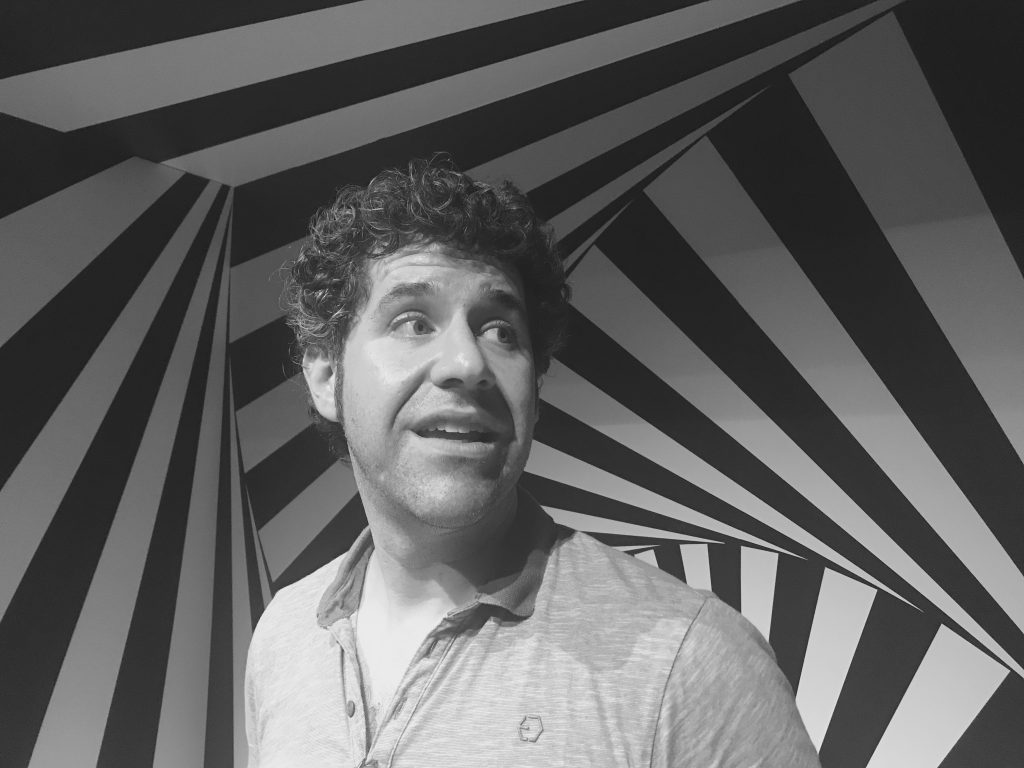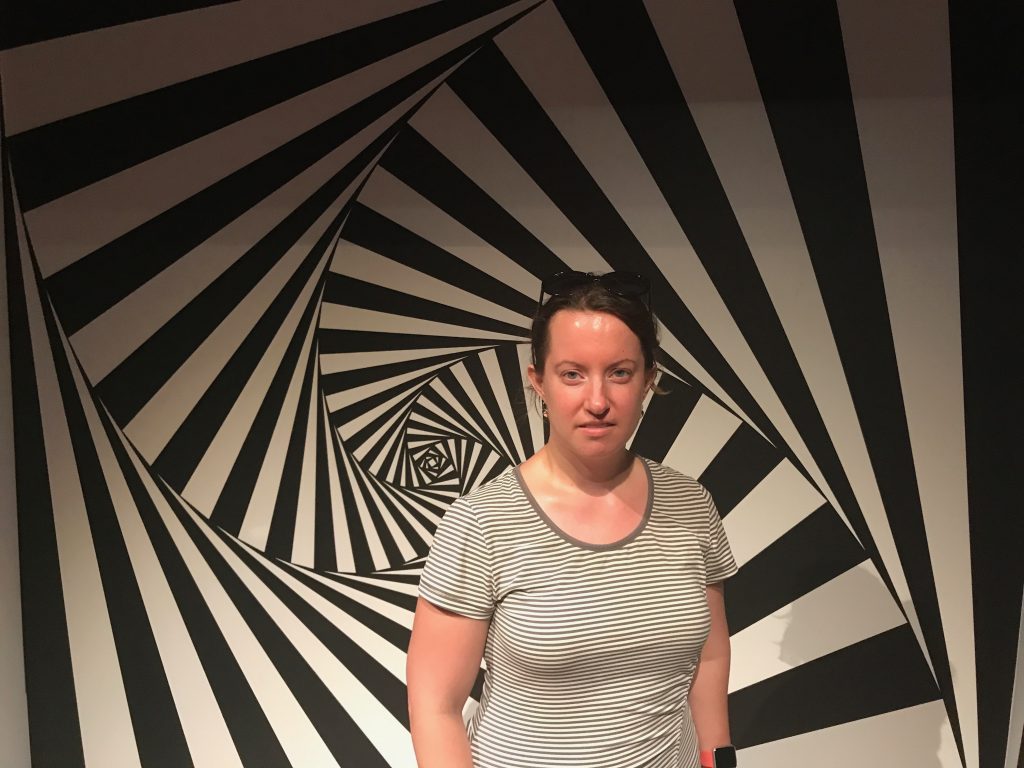 The exhibit featured lots of selfie-worthy interactive portions that made you feel like you were stepping into an Escher drawing, like that bauble pictured above.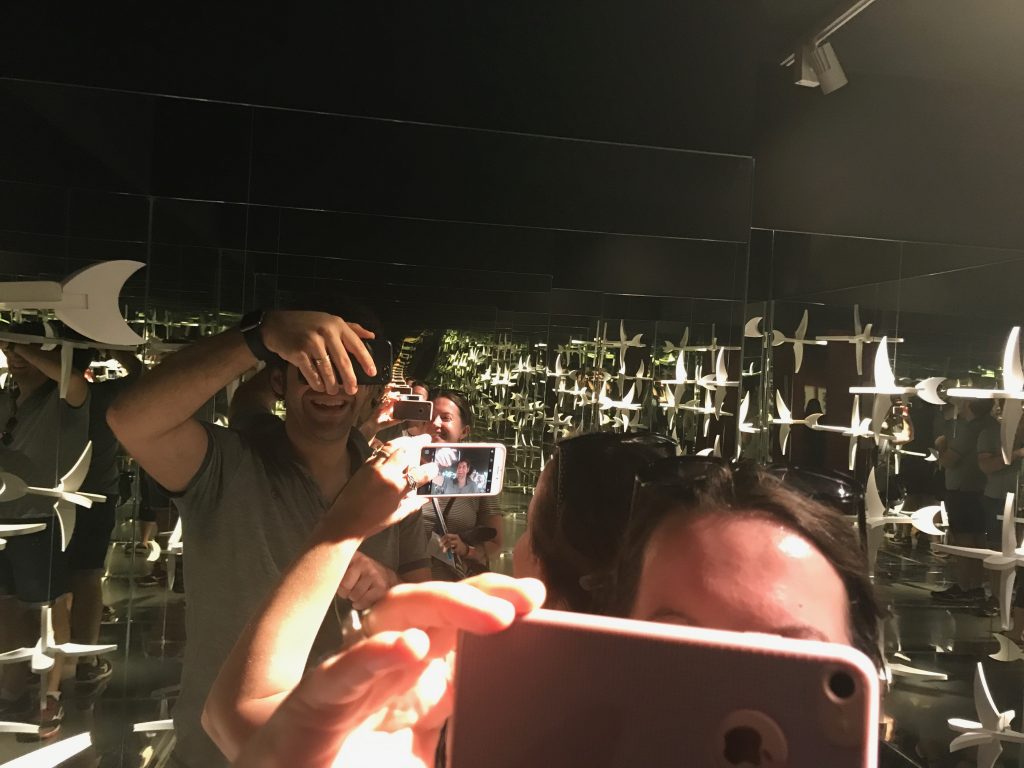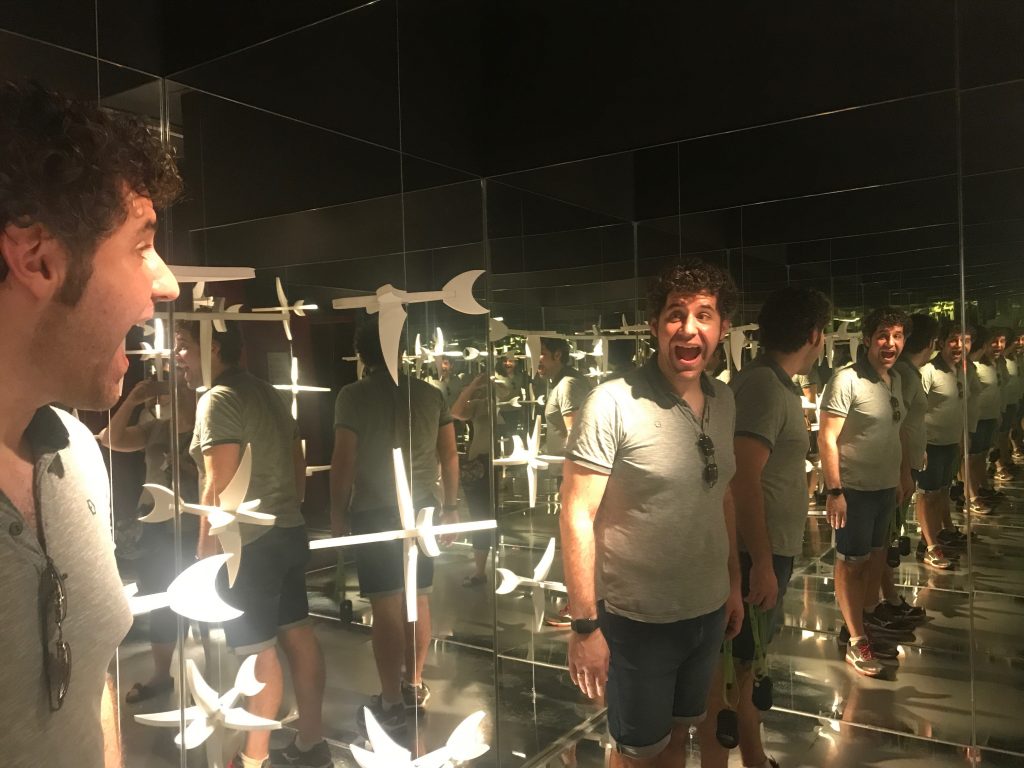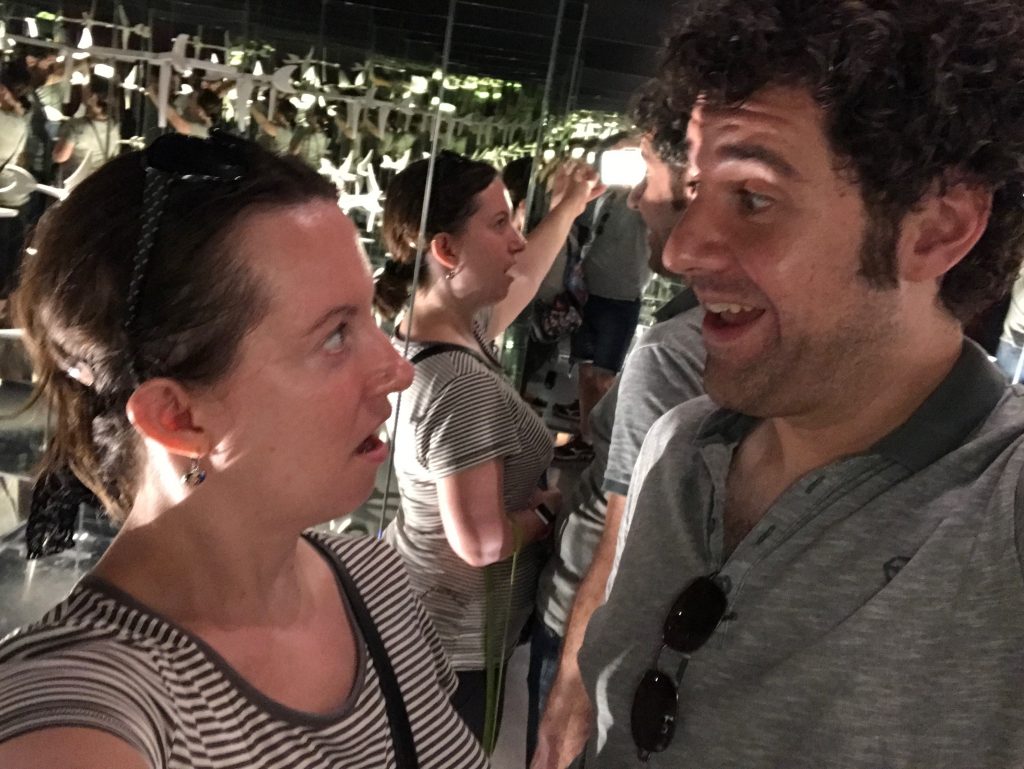 The Gaviria Palace is itself a cool space. It did used to be private living quarters, after all.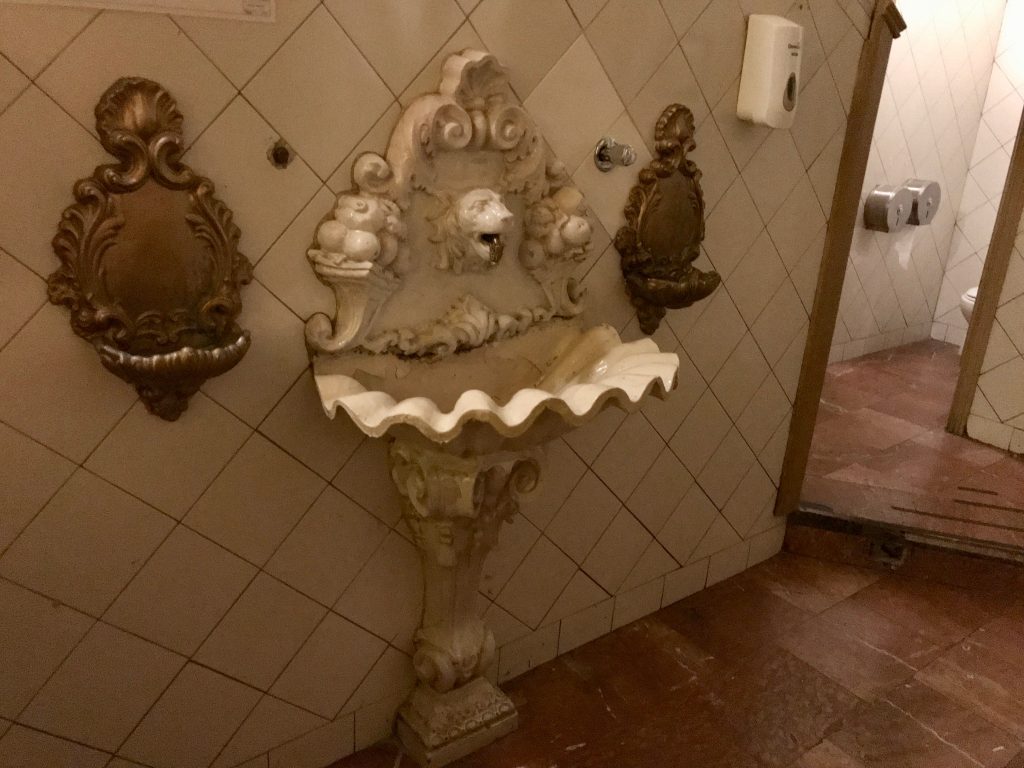 Doer was particularly impressed at how portable air conditioners were adapted into the ancient space and then the vents made into somewhat inconspicuous works of art themselves.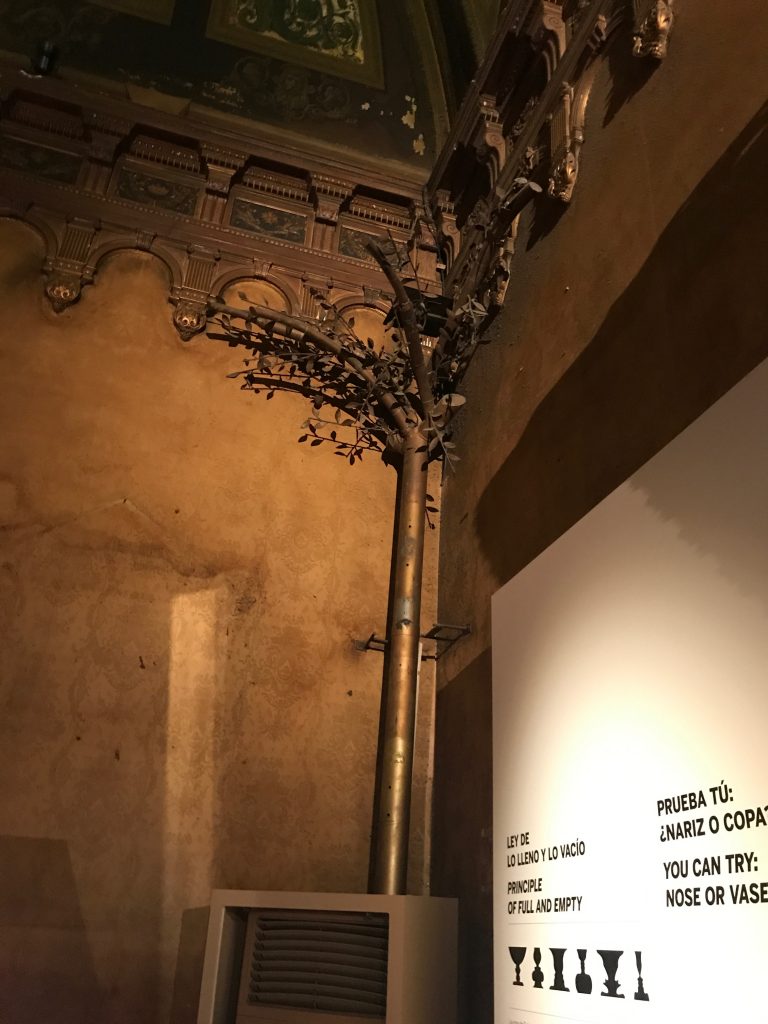 A few months later, in November, the palace's new Alphonse Mucha exhibit struck Dreamer's fancy. As much as we love to say "mucha" with a Spanish accent, he was Czech, so it's actually pronounced, "MOO-haw."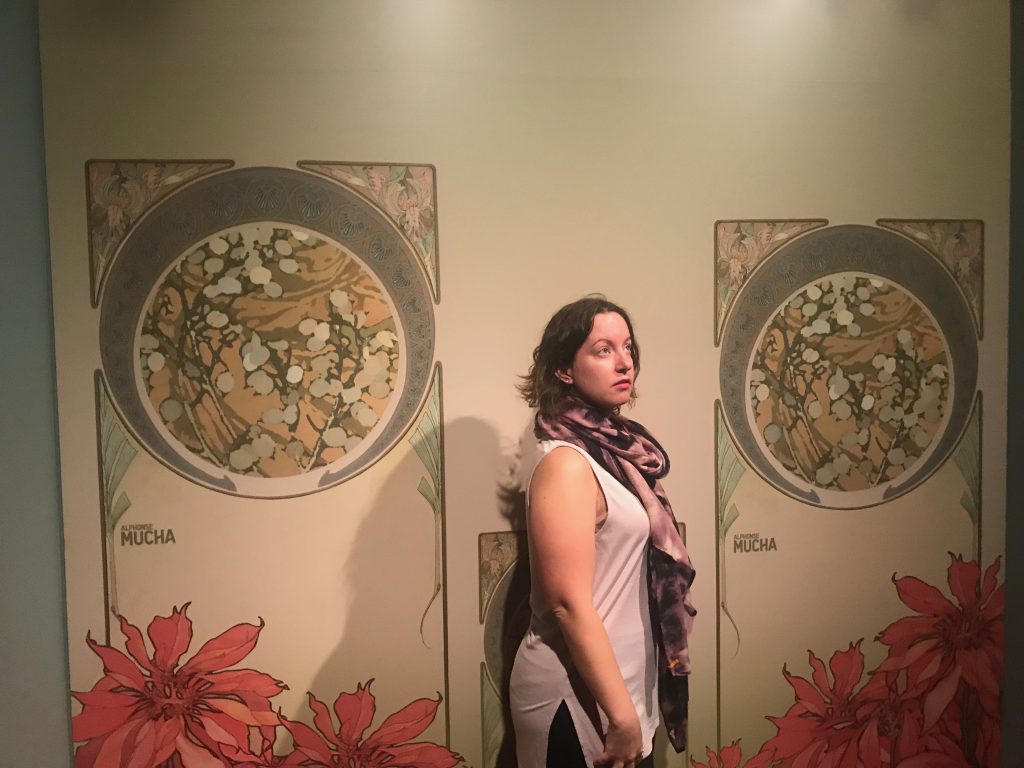 Mucha developed a distinctive style, which became synonymous with the newly emerging Art Nouveau movement.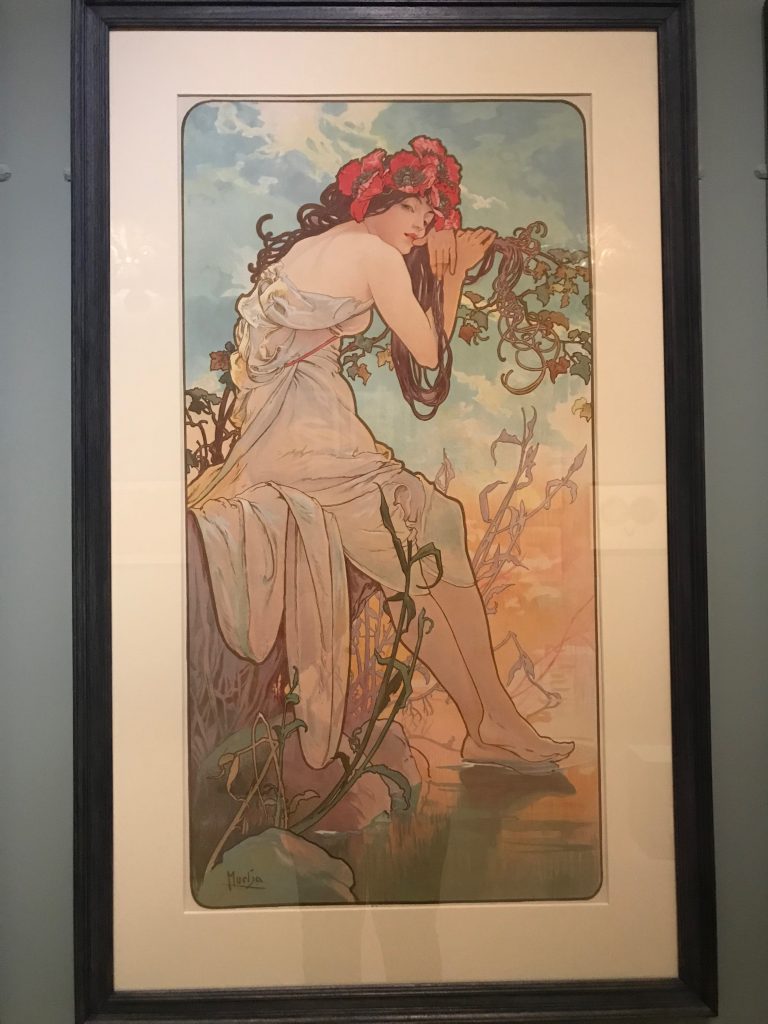 He was perhaps most famous for his advertisement posters, including many depictions of Sarah Bernhardt, the most famous French actress of the time.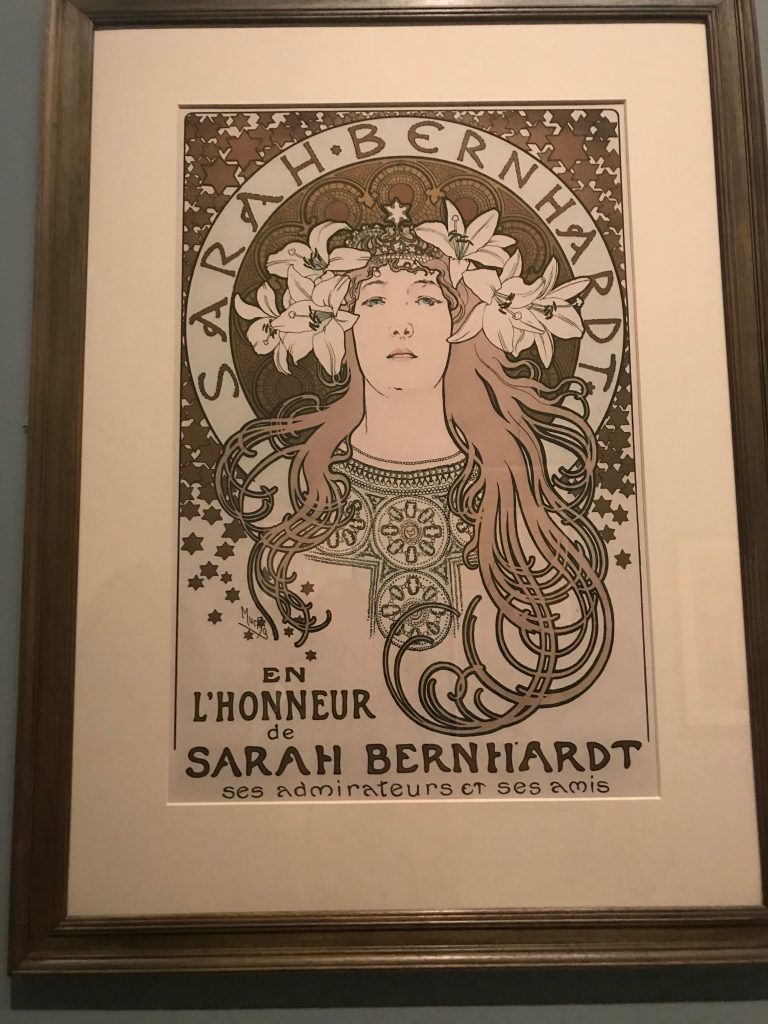 His portrayal of Bernhardt as Gismonda made Mucha famous.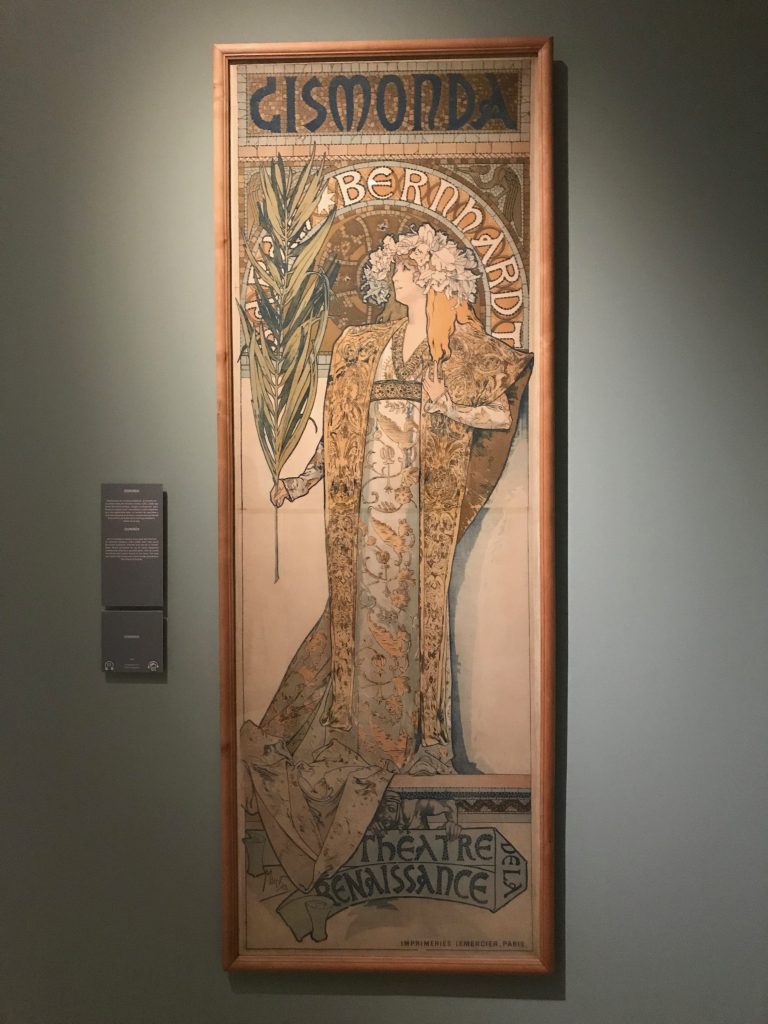 After the Gismonda poster appeared all over Paris on Jan. 1, 1895, Bernhardt awarded Mucha a six-year contract to produce posters, as well as stage and costume designs for her.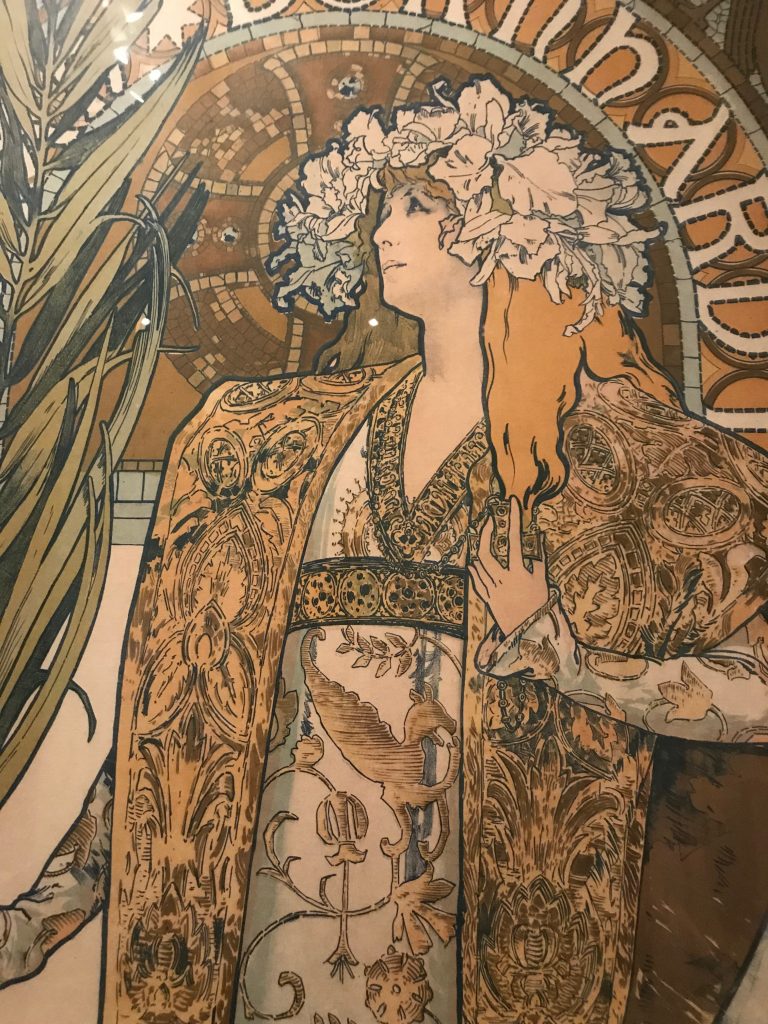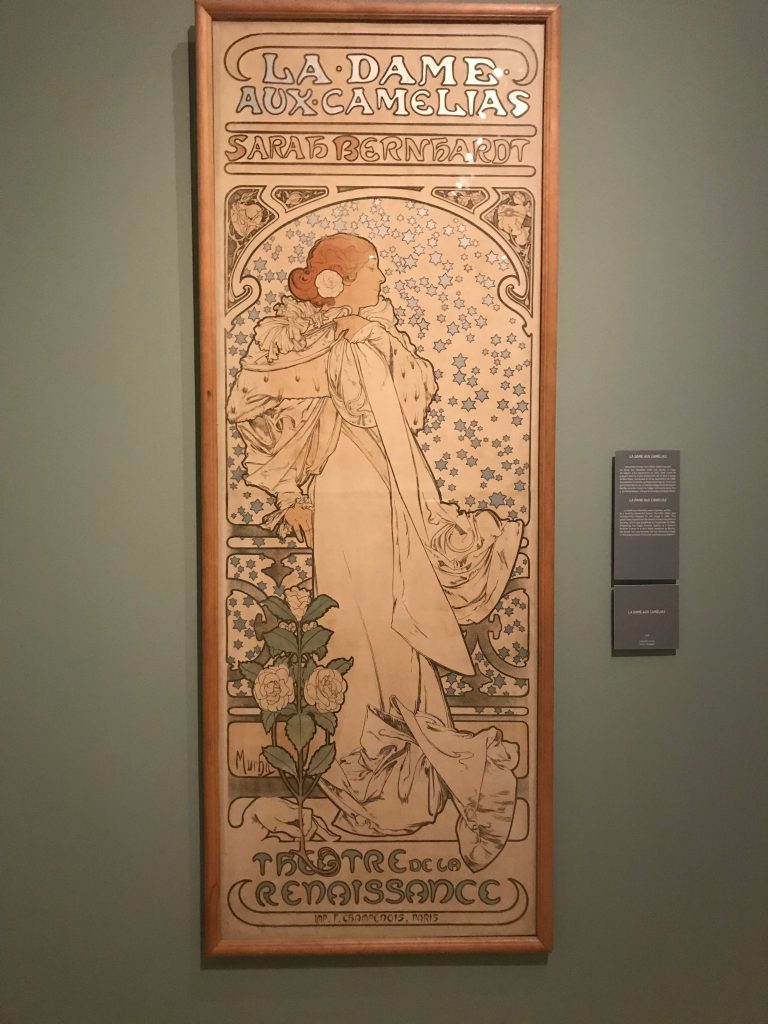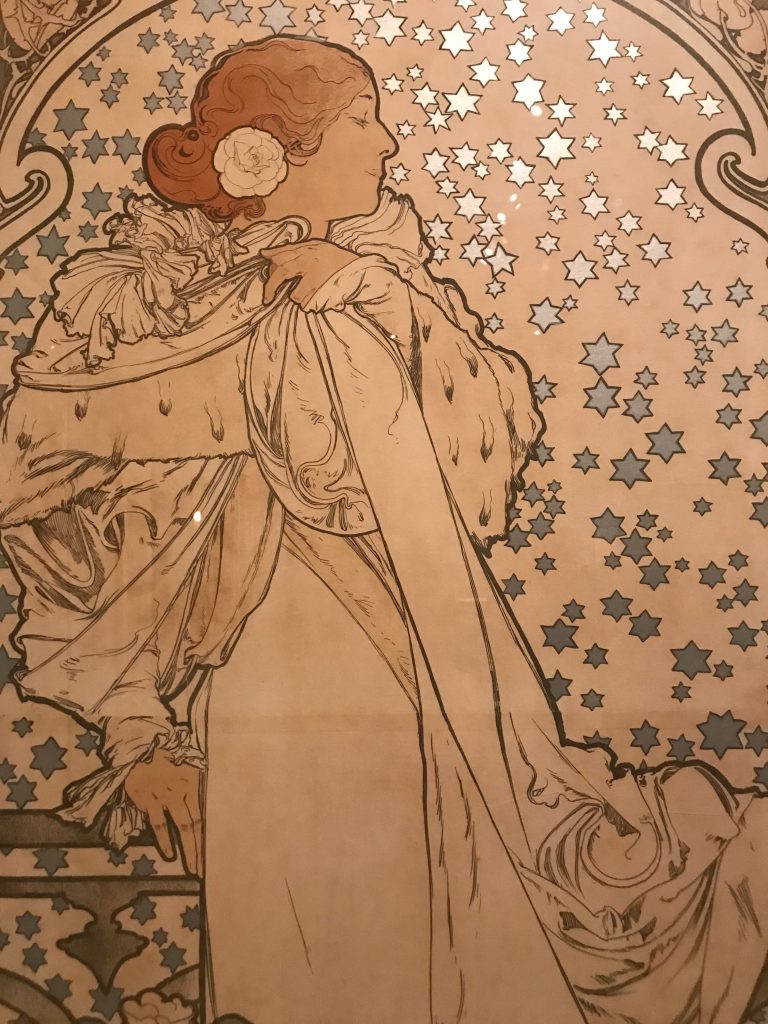 Mucha's posters were an effective way to bring his art to the public, creating a sort of open-air exhibition the streets of Paris.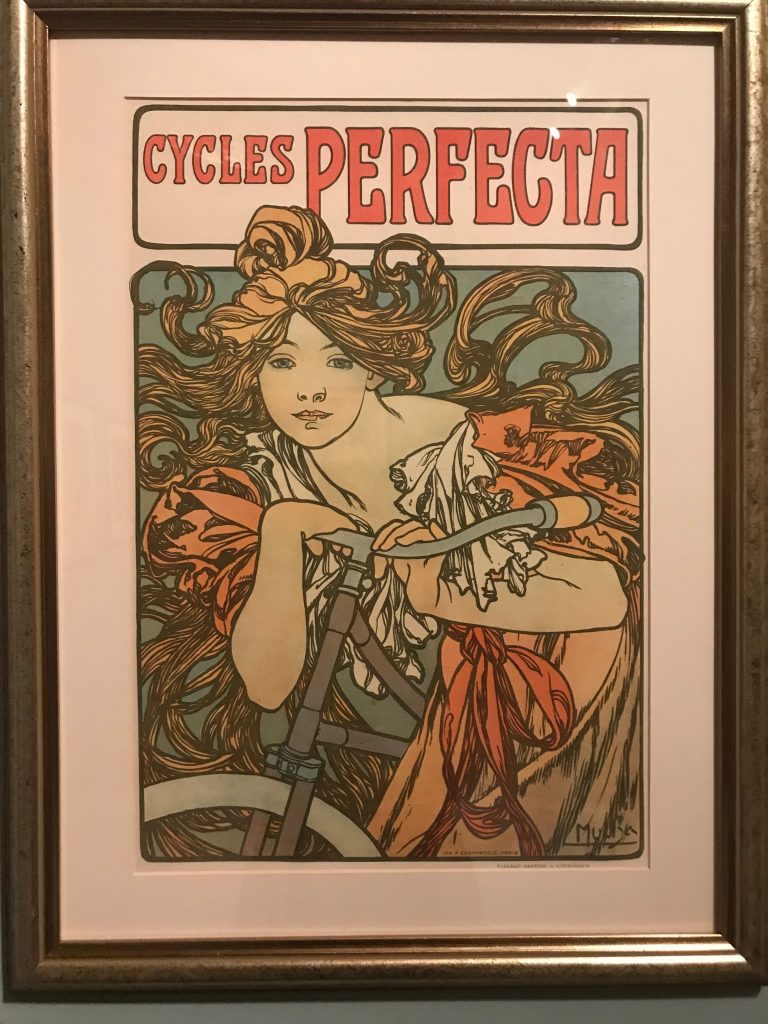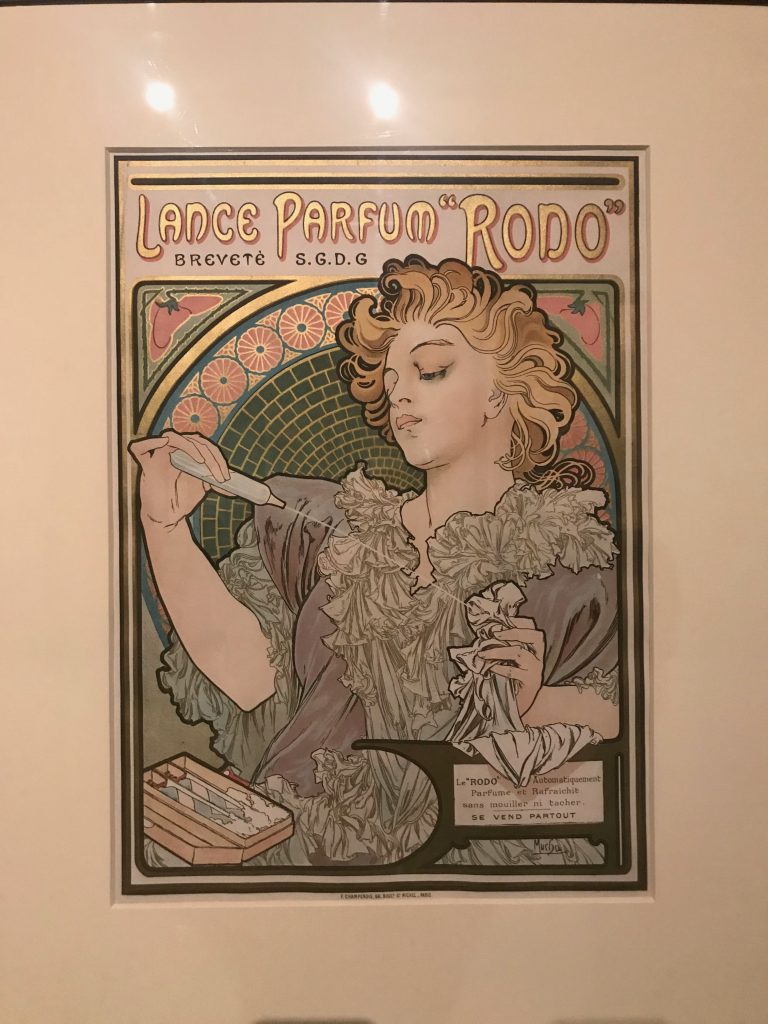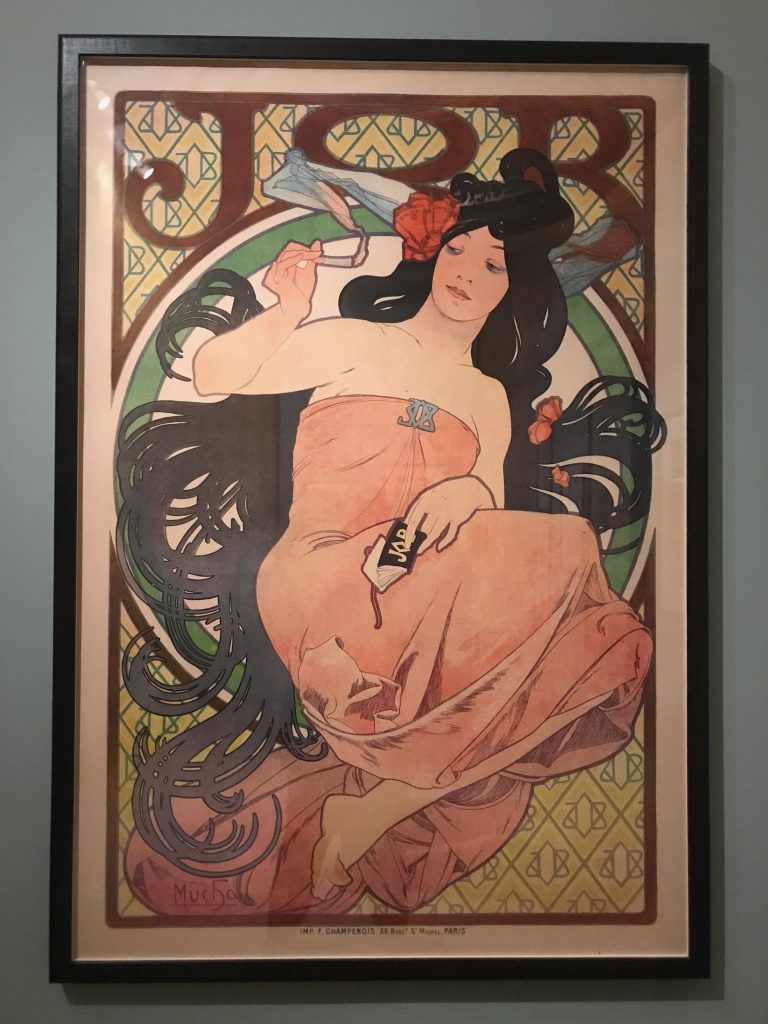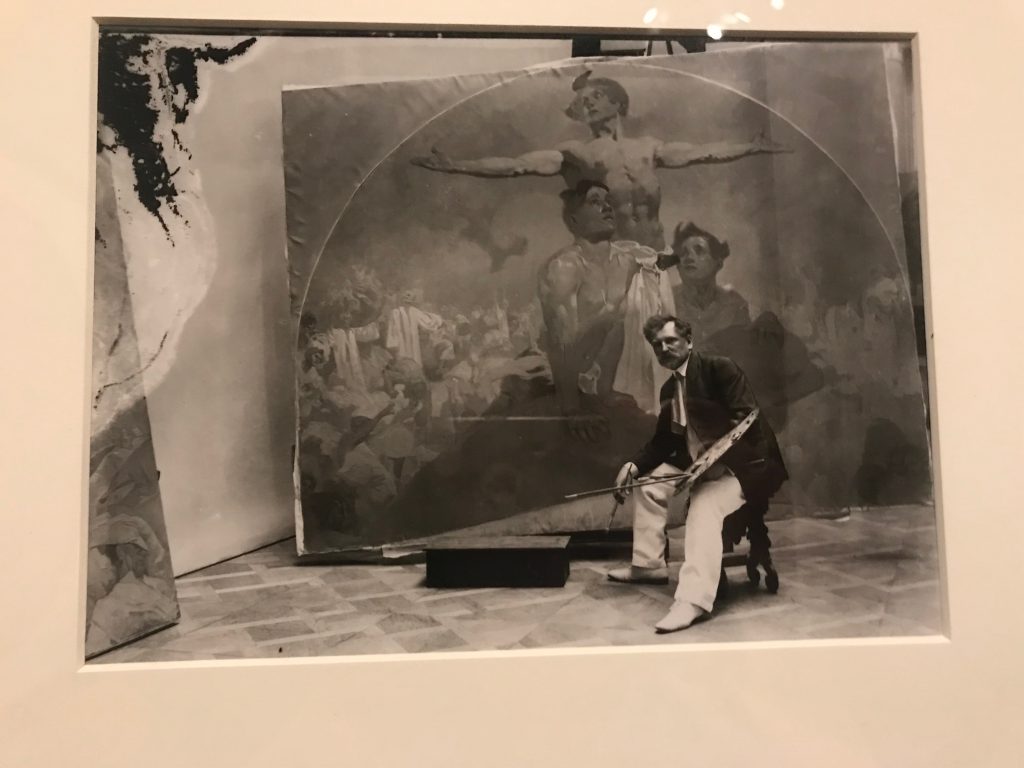 Doer liked the works related to food and drink.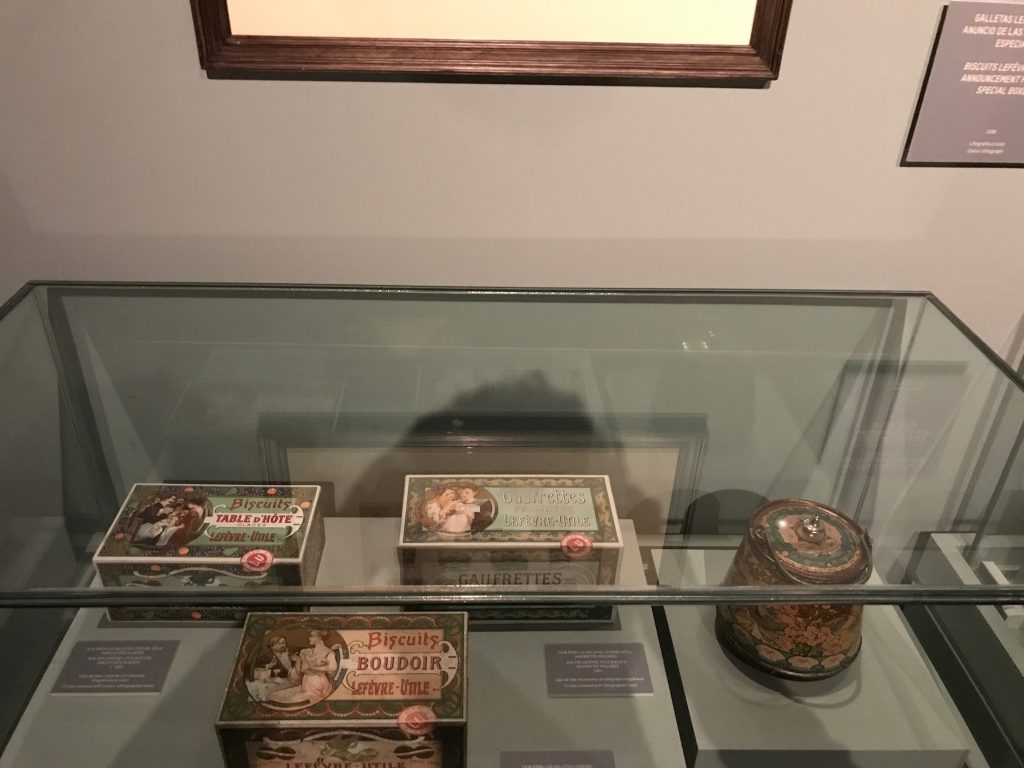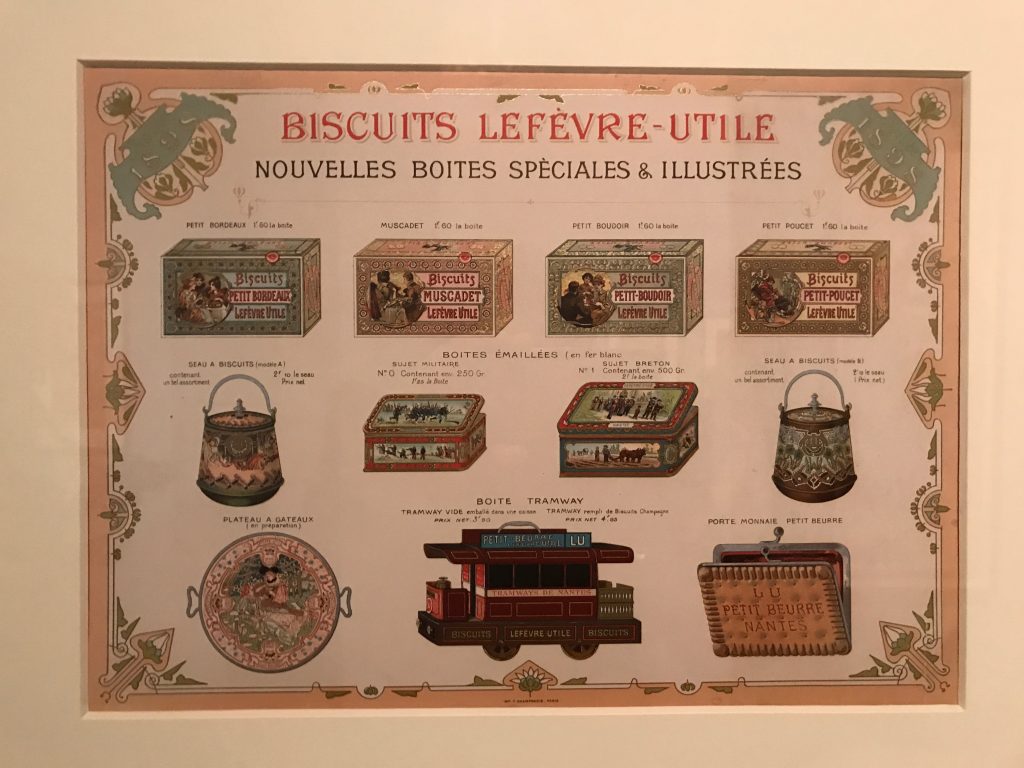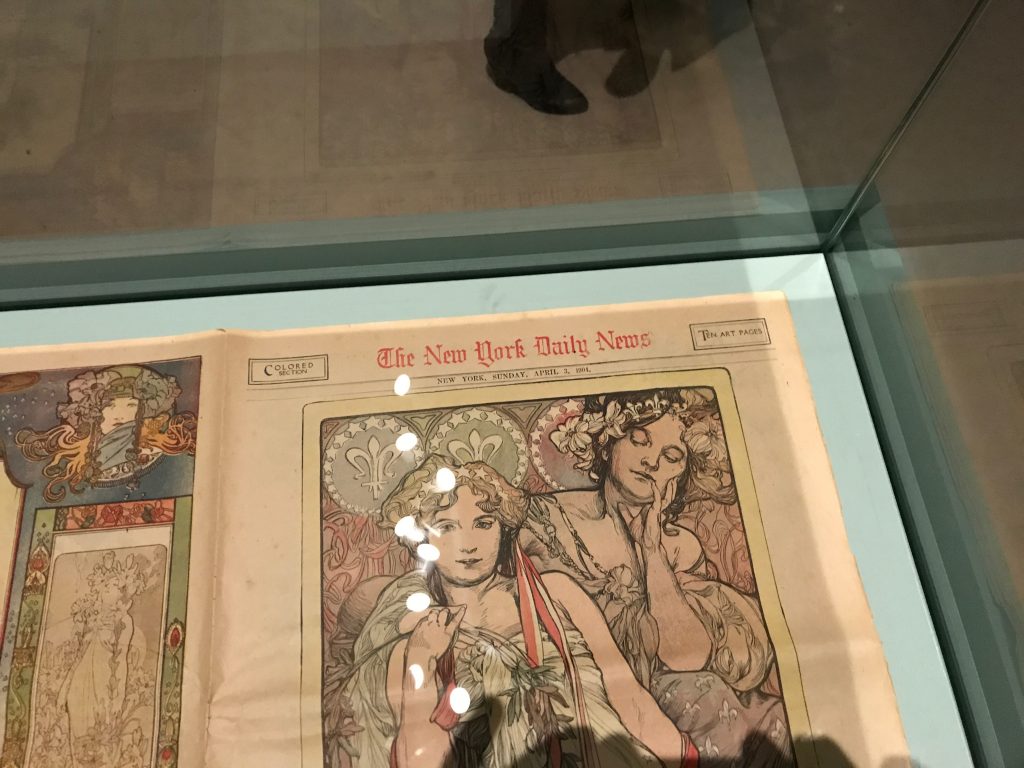 Although we loved the first two Gaviria exhibits so much, we were surprisingly disappointed with the third one, which we saw at the end of July.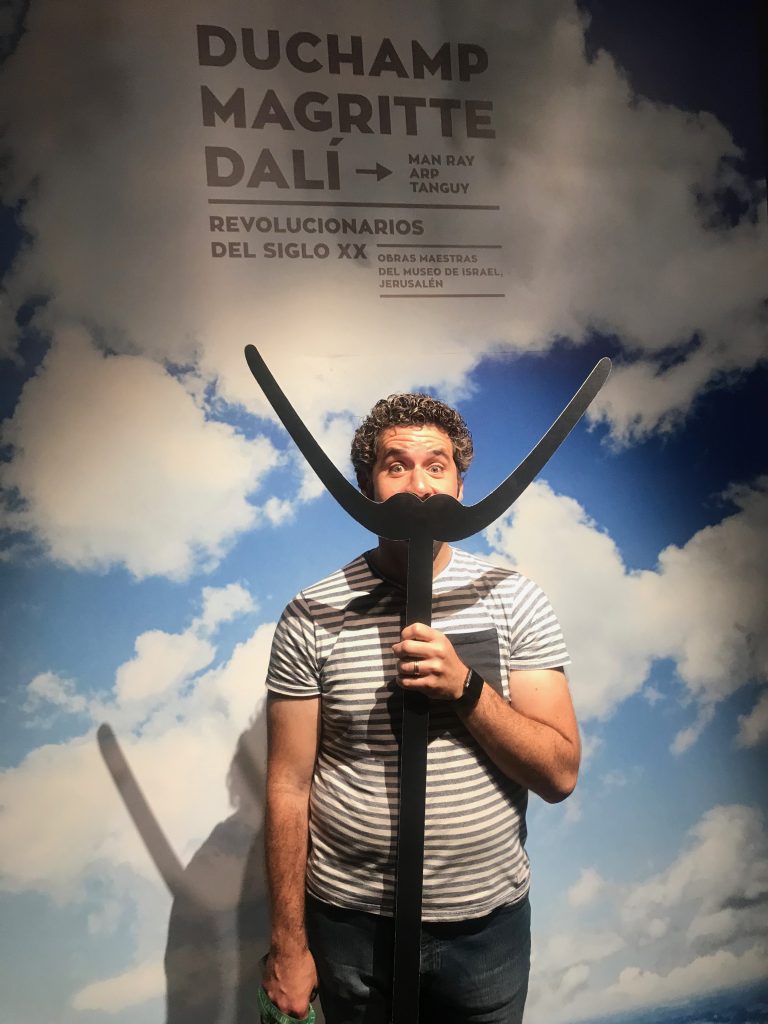 Unlike the first two exhibits, photos weren't allowed at this one, which featured different artists in the Dadaism and surrealism movements. Dreamer managed to take a few before museum staff, ahem, reminded her of the prohibition.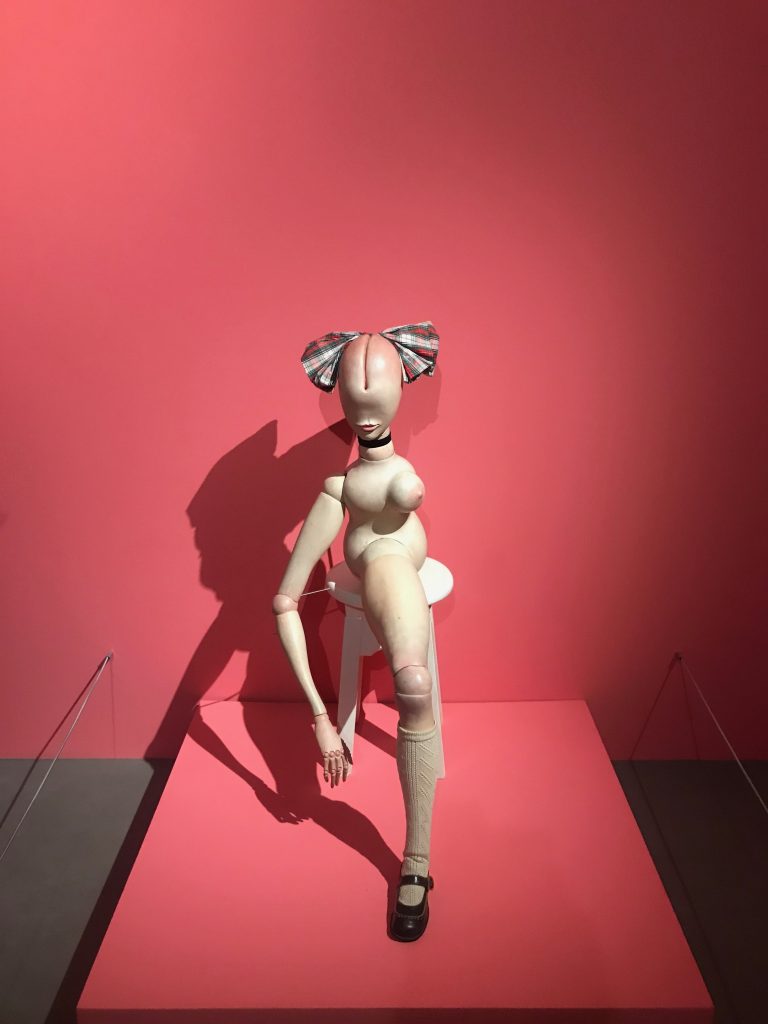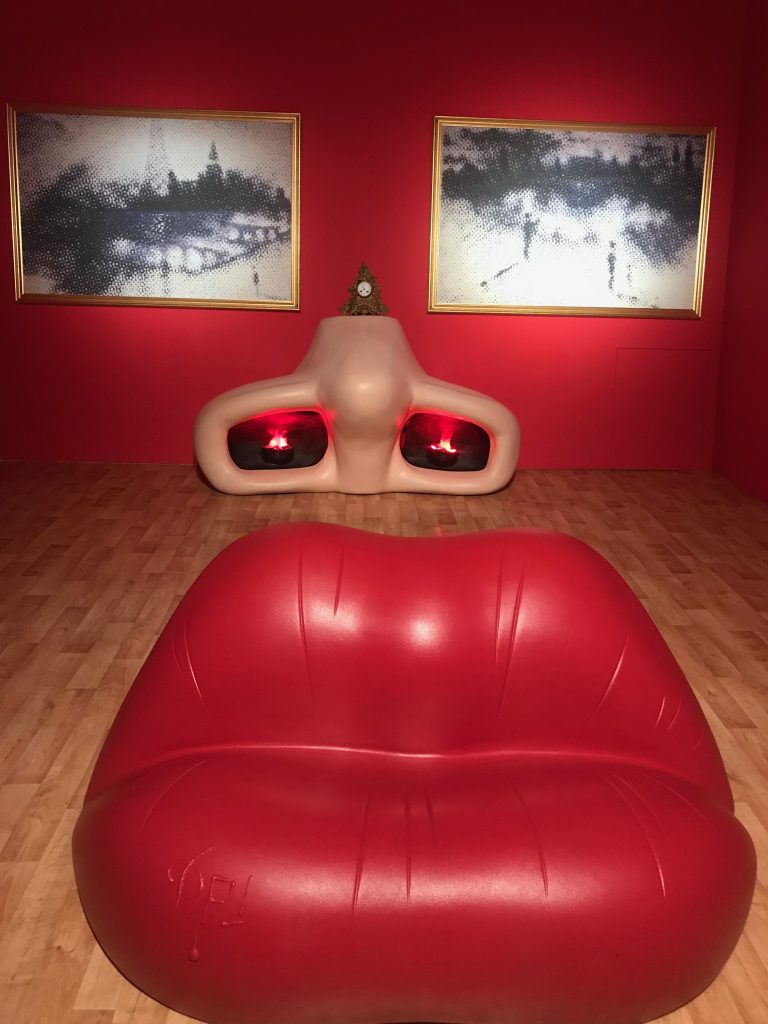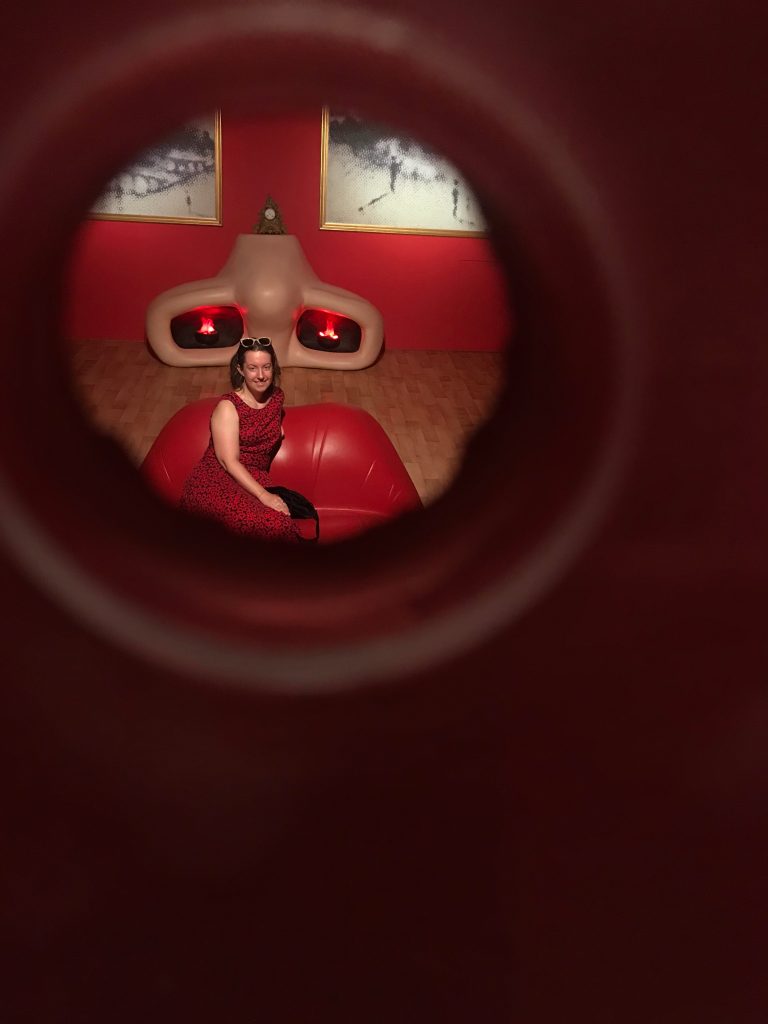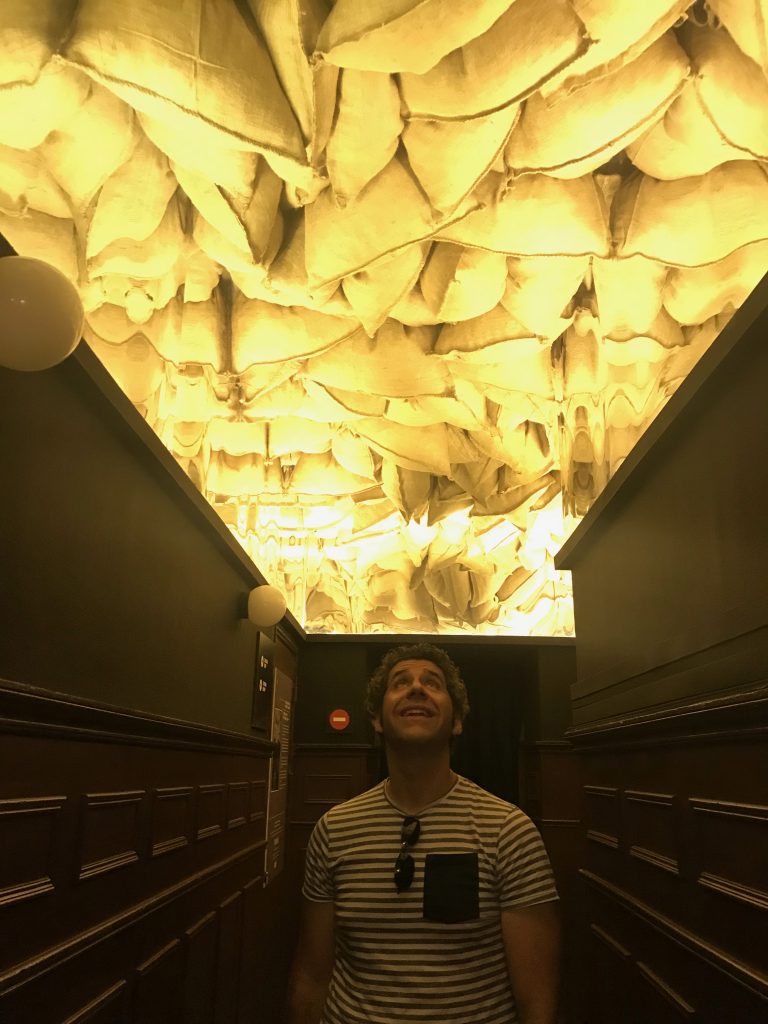 Maybe it wasn't as appealing to us because it didn't focus on one specific artist, like the first two? Oh well, the upcoming exhibition looks like another good one.