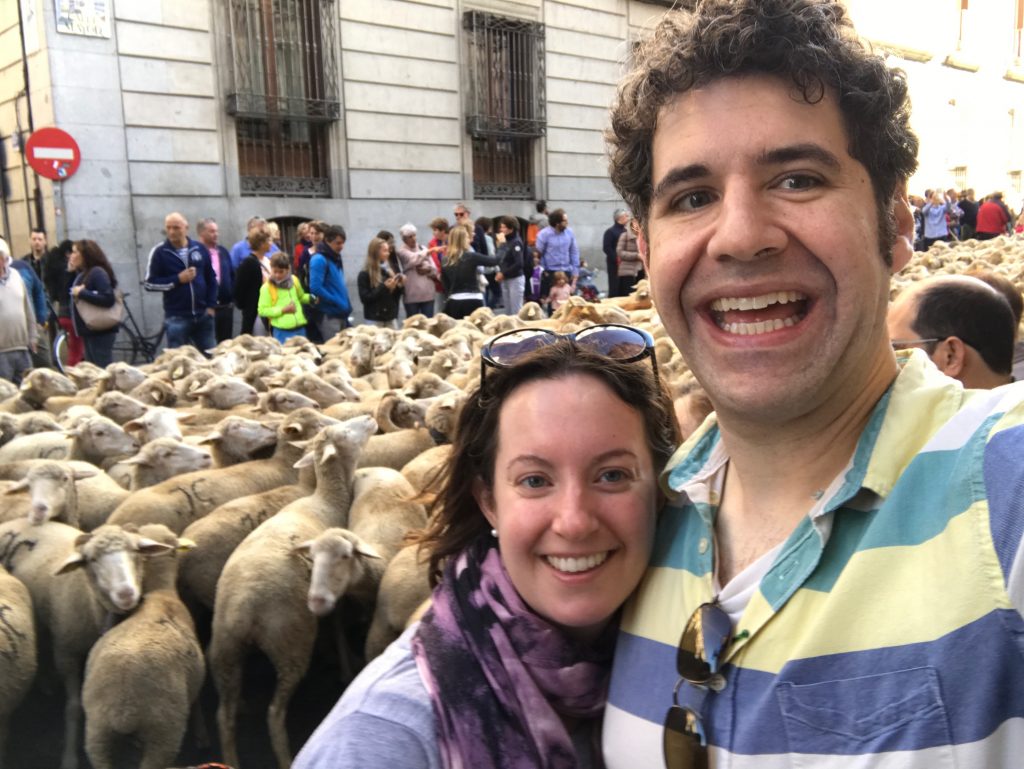 We are no strangers to parades. When we lived in the Valencian Community last year, there seemed to be one every weekend. But we hadn't seen any locals take to the streets in the first months after our move to Madrid last summer. In October, however, that changed – in a big way.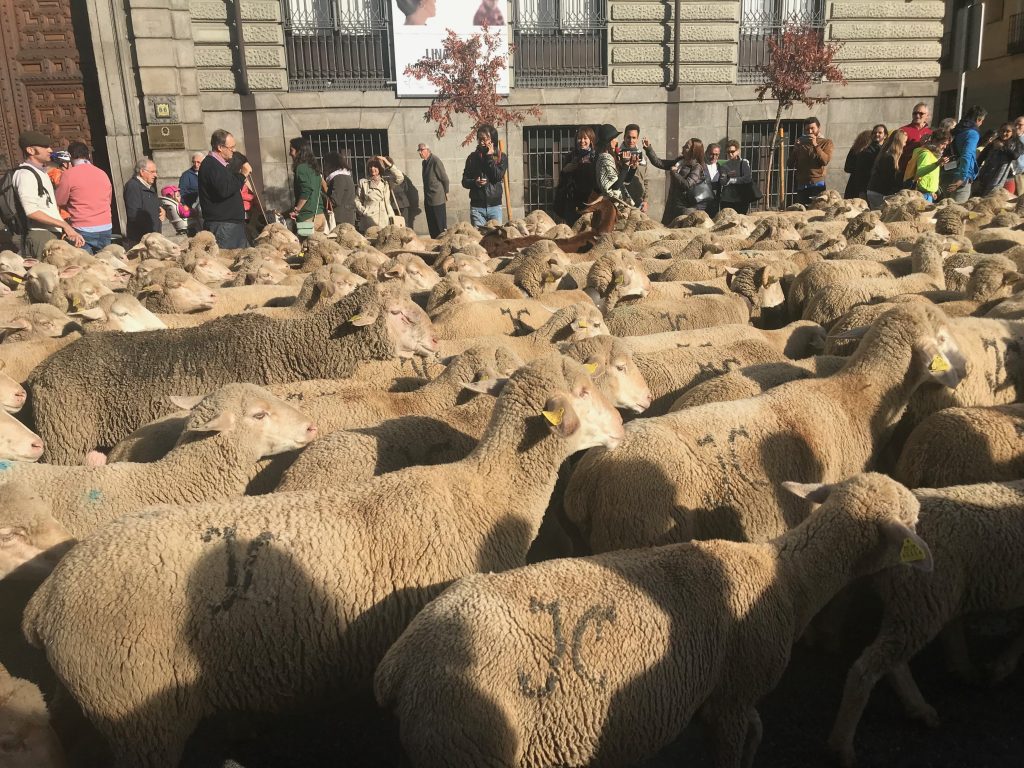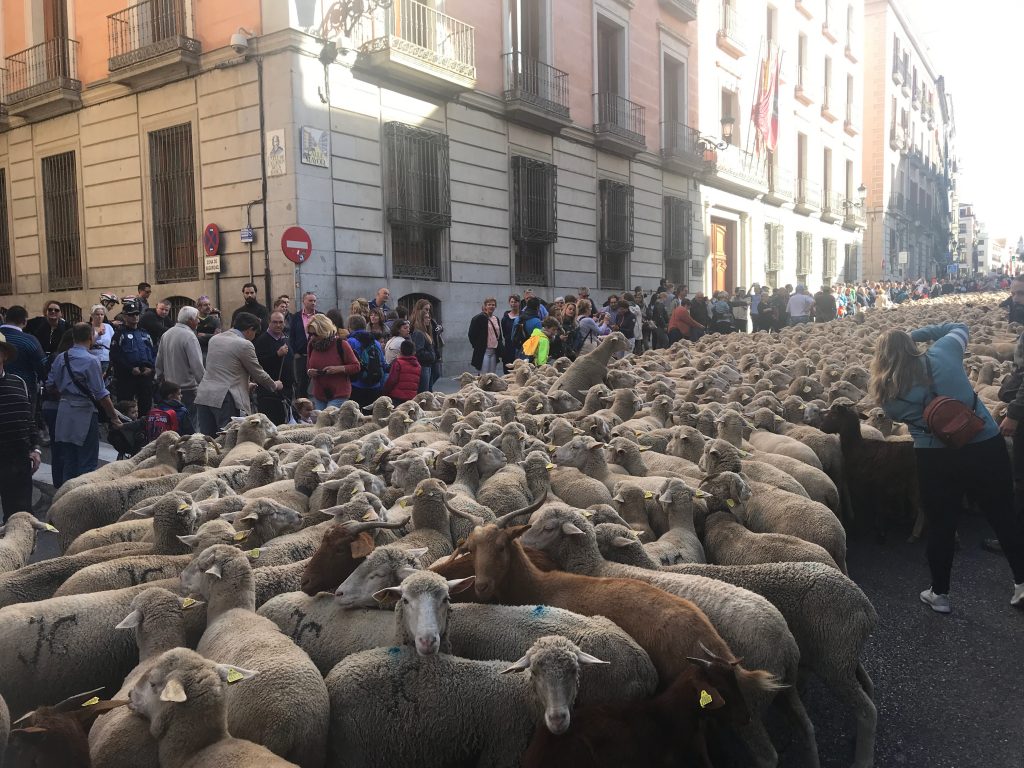 Despite our repeated exposure to traditional dress, musicians, fireworks, and the occasional horse in Valencian parades, we were in no way prepared to see thousands of animals making their way through a major world capital. The Fiesta de la Transhumancia, or Transhumance Festival, is a nod to the country's tradition of seasonal livestock migration.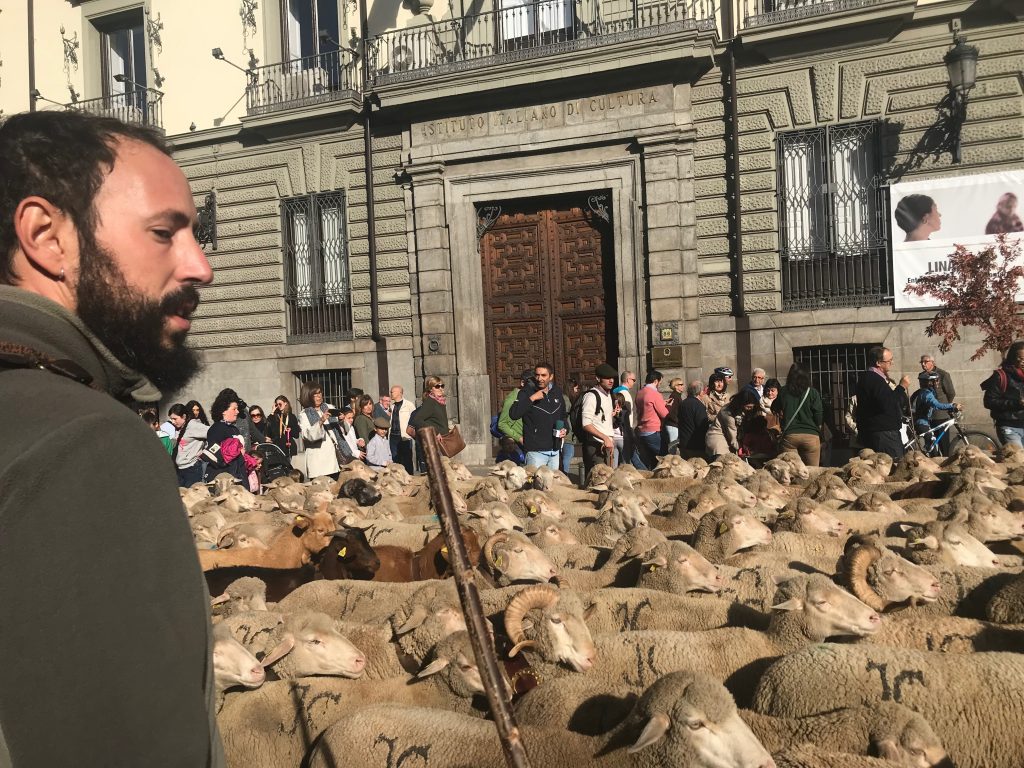 Transhumance is the seasonal moving of livestock from one grazing ground to another, typically to lowlands in winter and highlands in summer.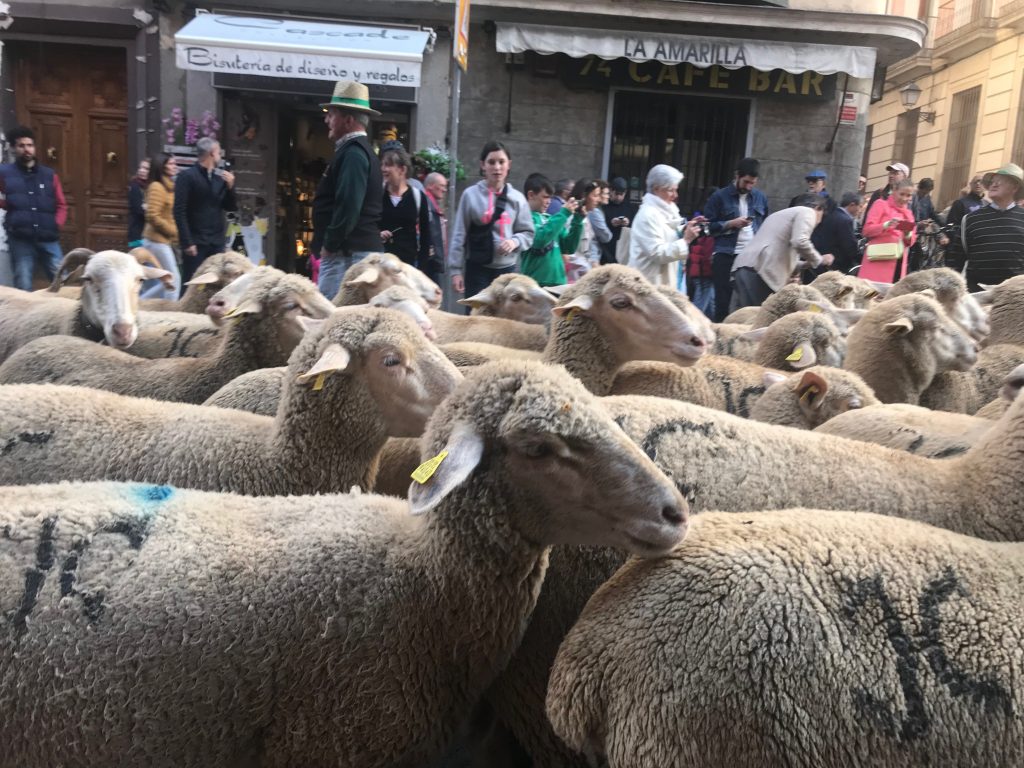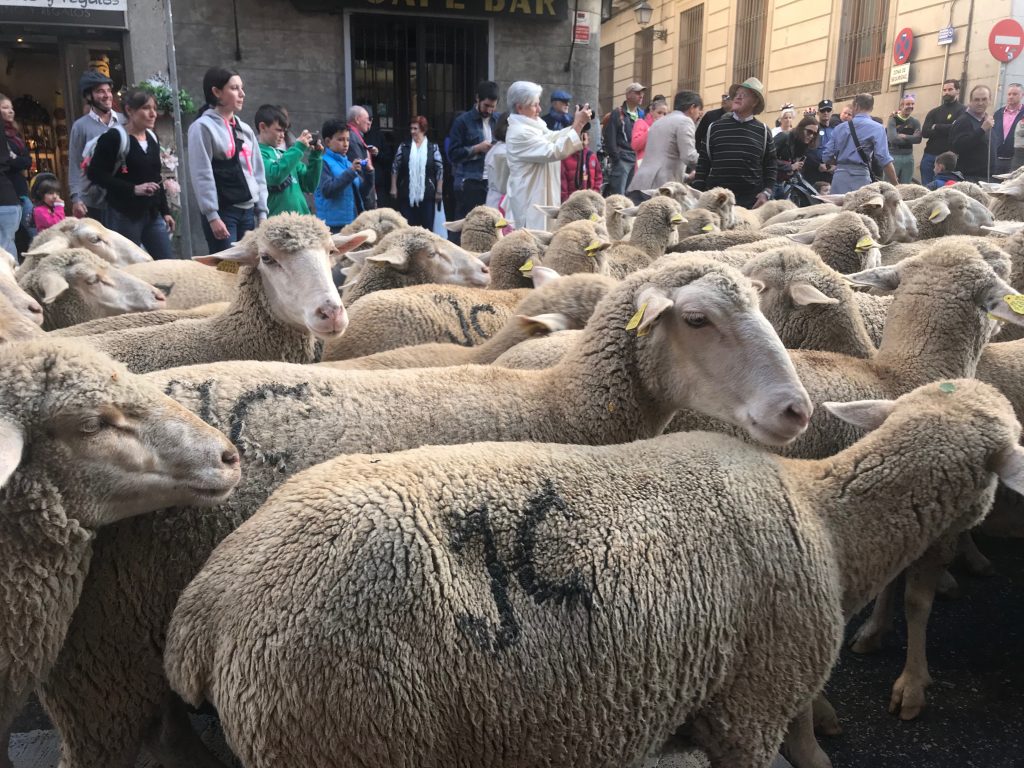 Doer went ahead to see the flock of sheep and goats come out of Casa de Campo, the large park where they had spent the night.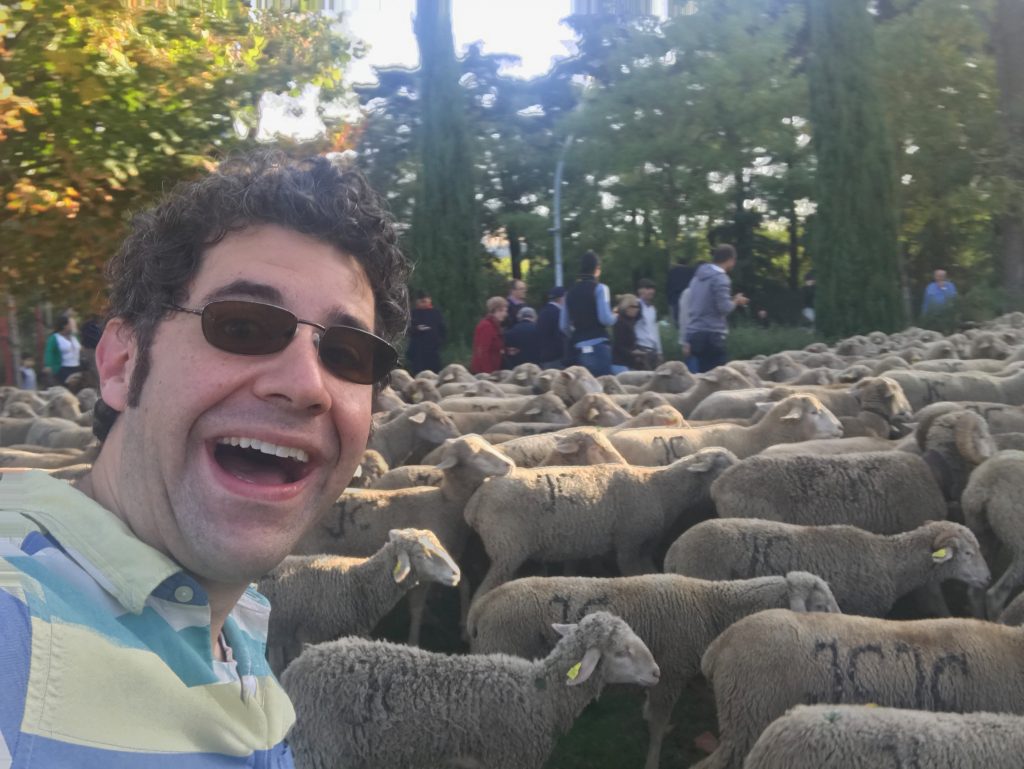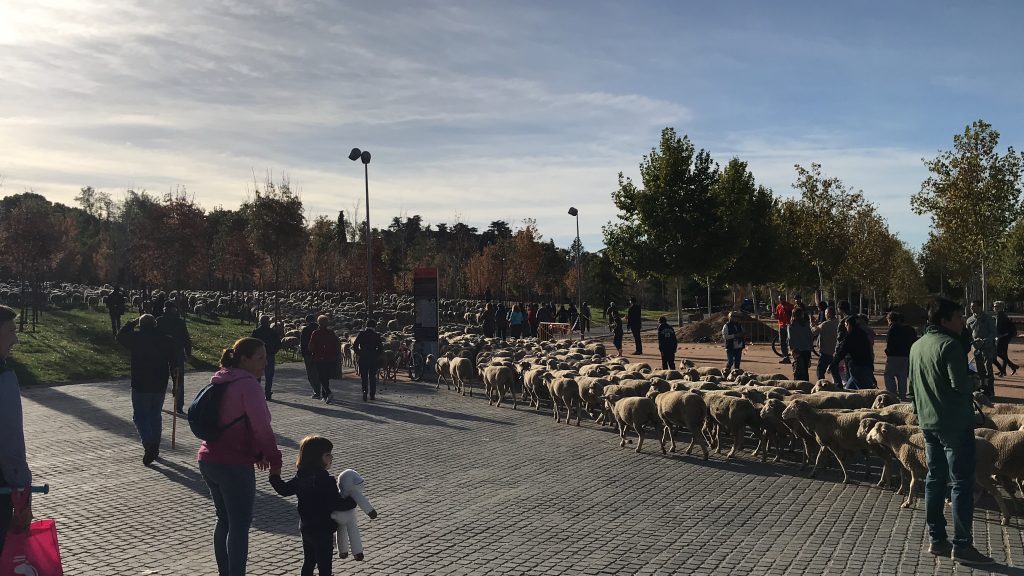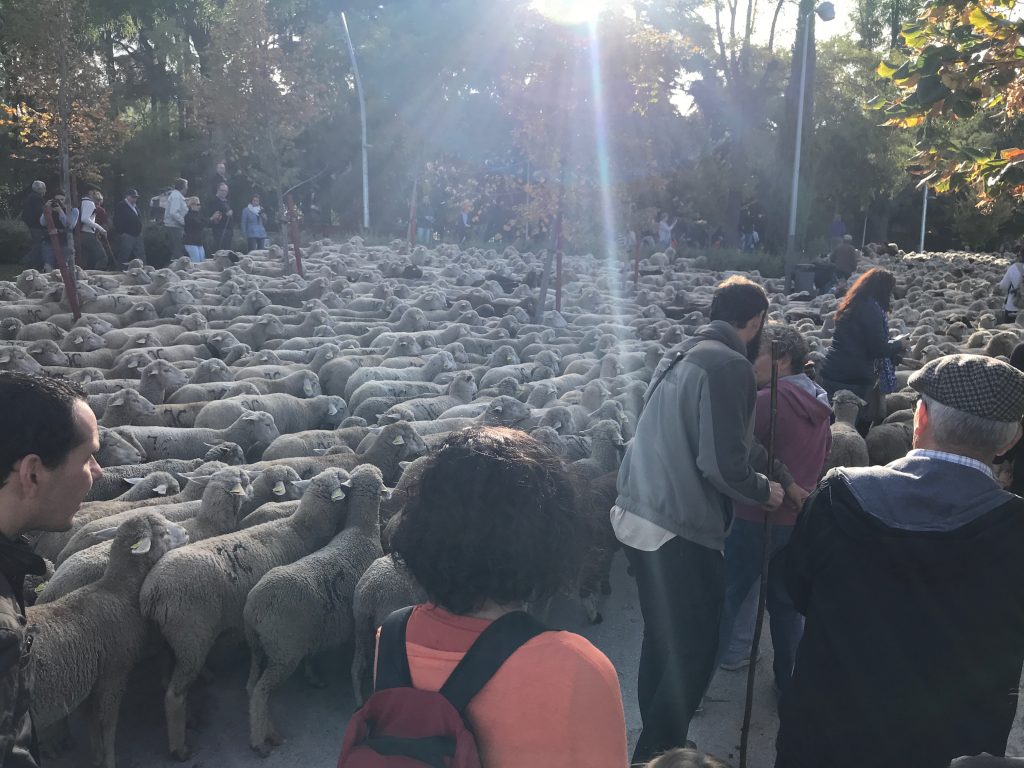 It was pretty impressive. They were literally in the streets: traffic lights, bus stops, and all.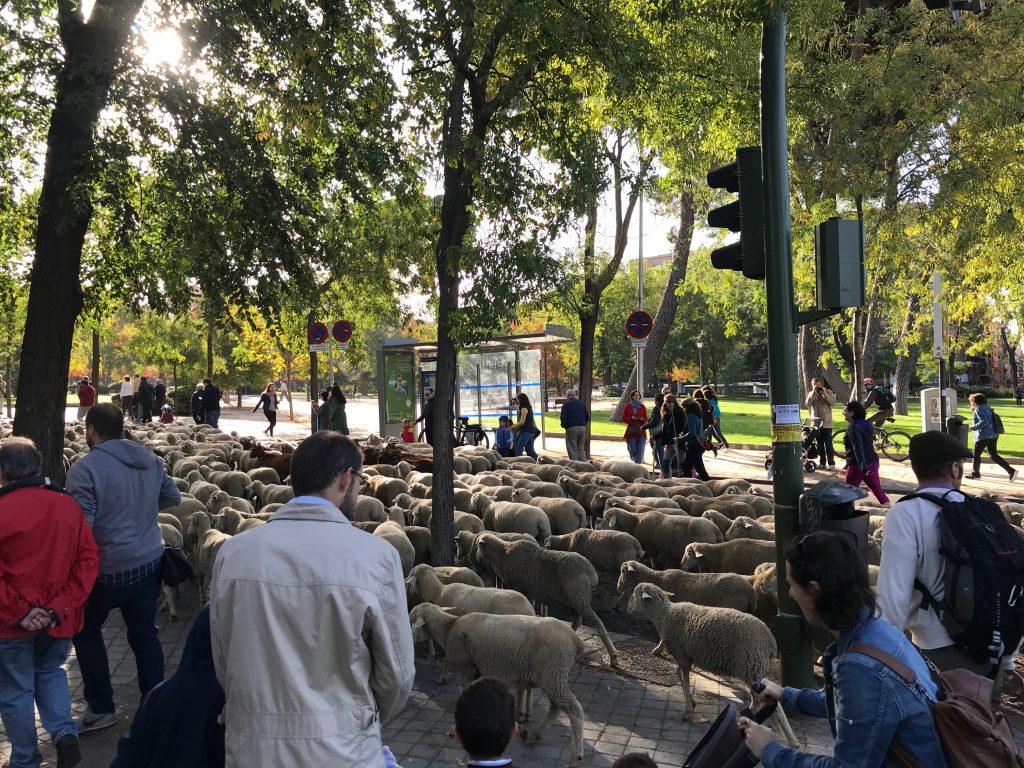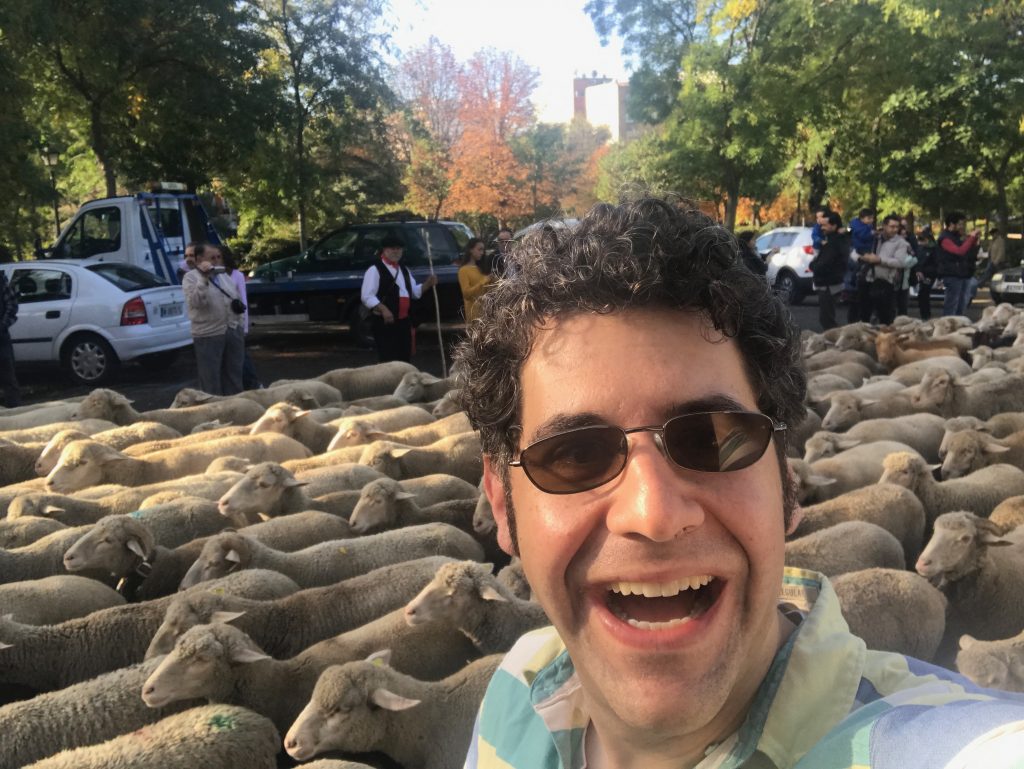 Then they went up the hill toward La Almudena Cathedral – also a sight.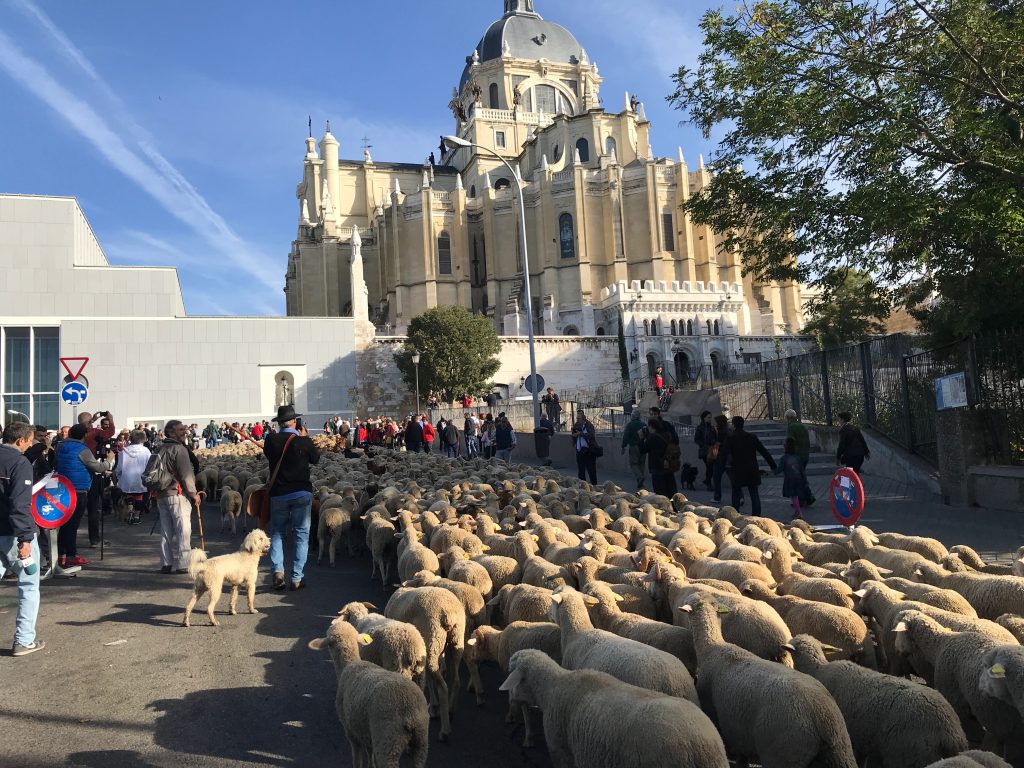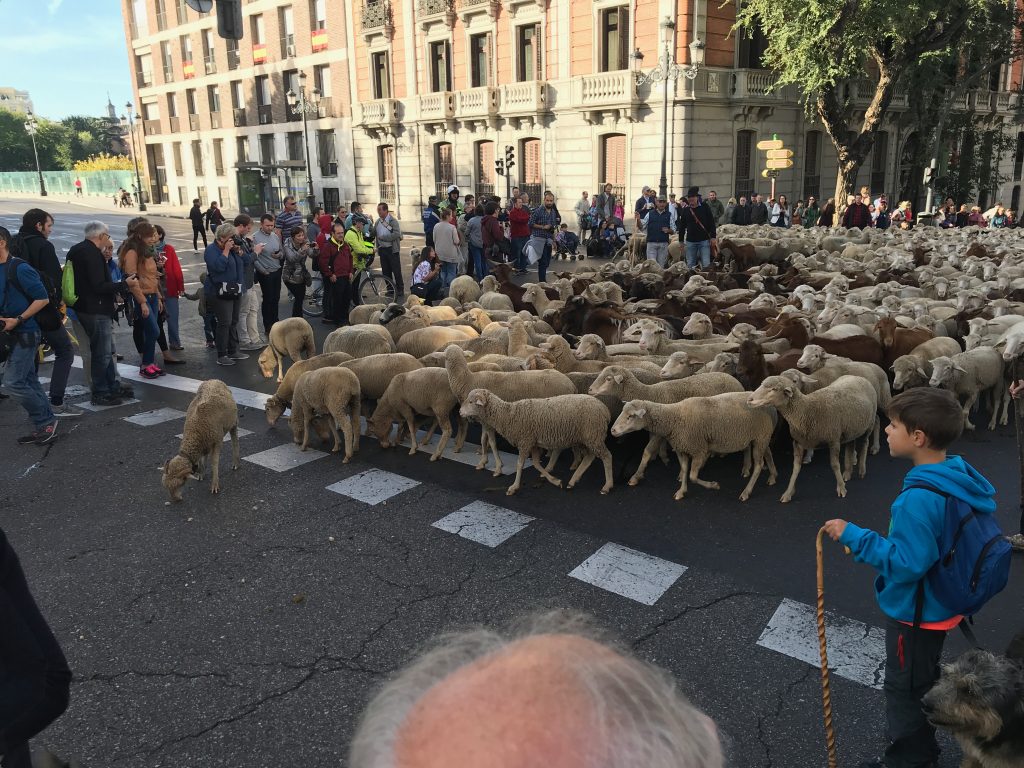 There were even shepherds and sheepdogs to guide the flock, plus standard procedures in place for dislodging a traffic jam.
Not that things weren't cute when things did get a bit jammed up…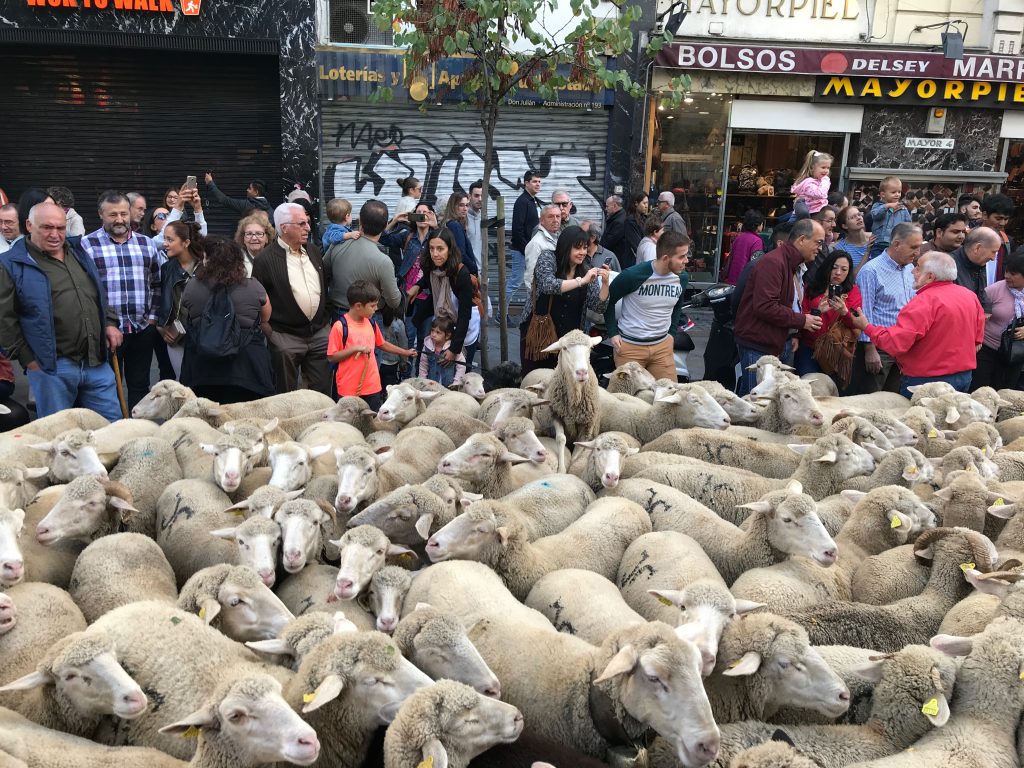 Meanwhile, Dreamer found a spot on Calle Mayor to watch the parade. Just because there were lots of sheep and goats – around 2,000 – doesn't mean there weren't also musicians and dancers in traditional dress. This is Spain, after all!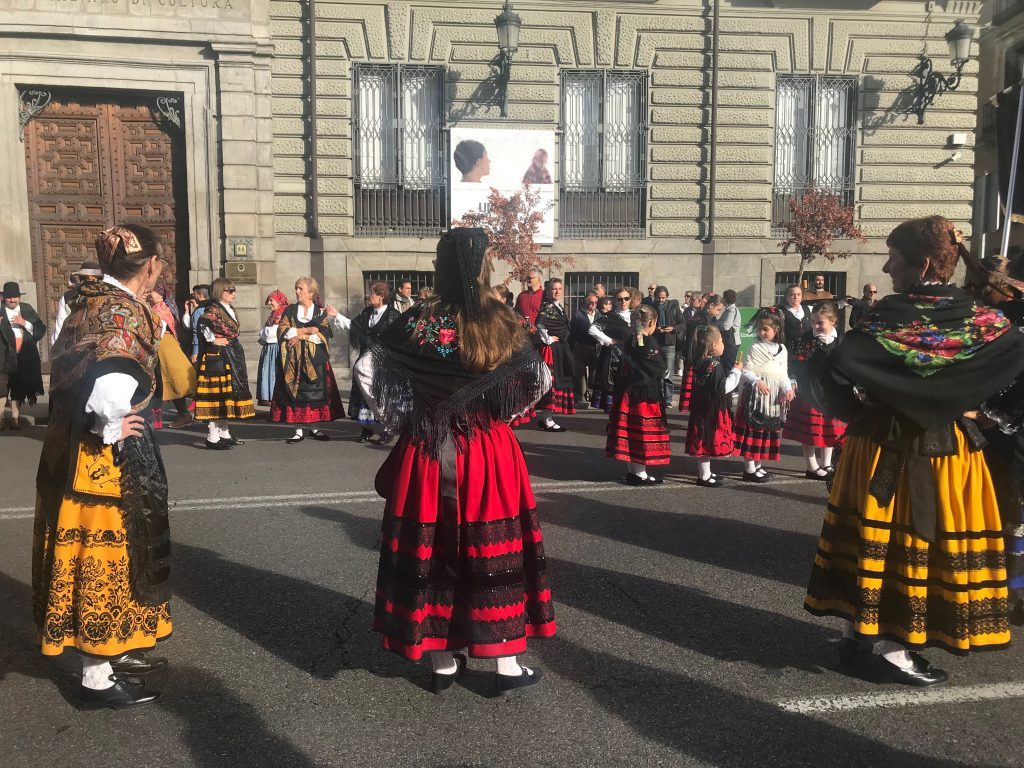 The traditional clothing was not only beautiful, it was practical to boot! Specifically, the boots were practical – shepherds wore similar kicks to navigate muddy pastures.
That most Spanish of percussive instruments made an appearance as well.
All of the dancers, musicians, and people in traditional dress were interesting, but the truly fascinating part of the parade came trailing behind.
When Doer, who was following the herd, finally reached the top of the hill to Calle Mayor, a whole flock of sheep separated him from his Dreamer.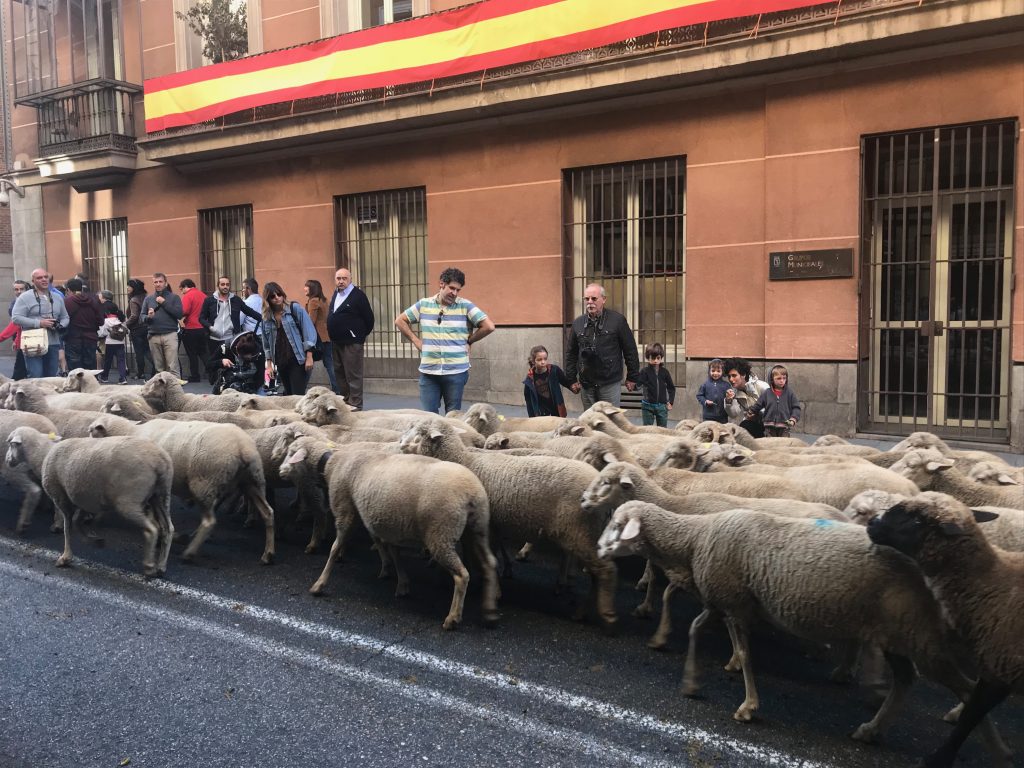 Reunited!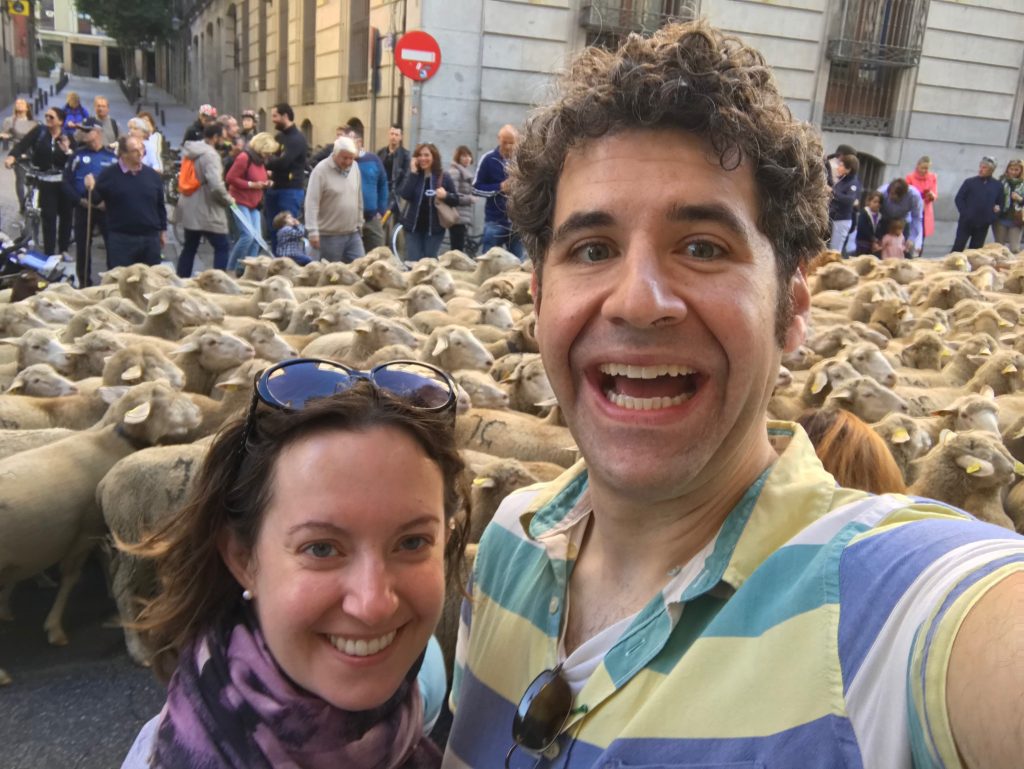 Anyway…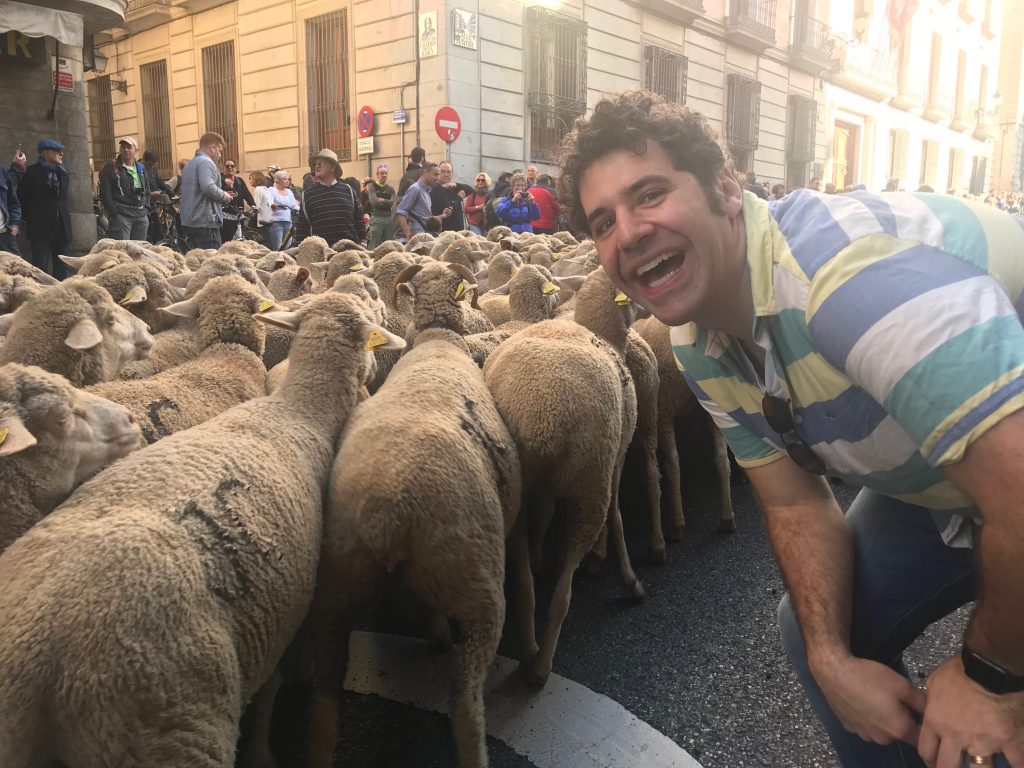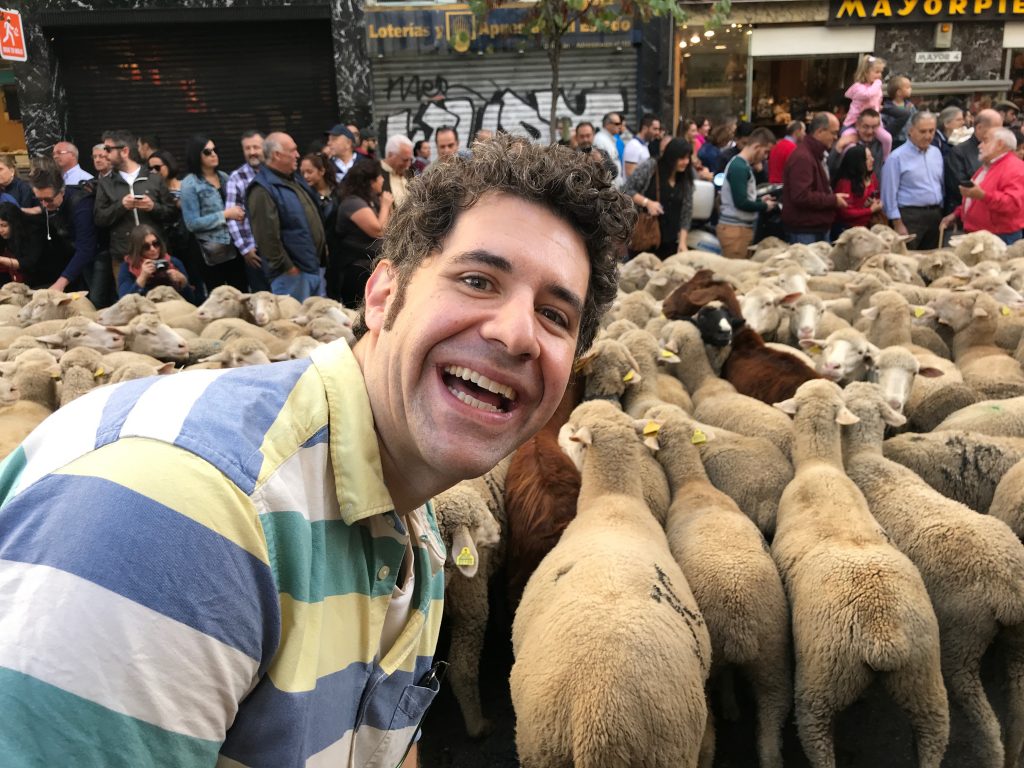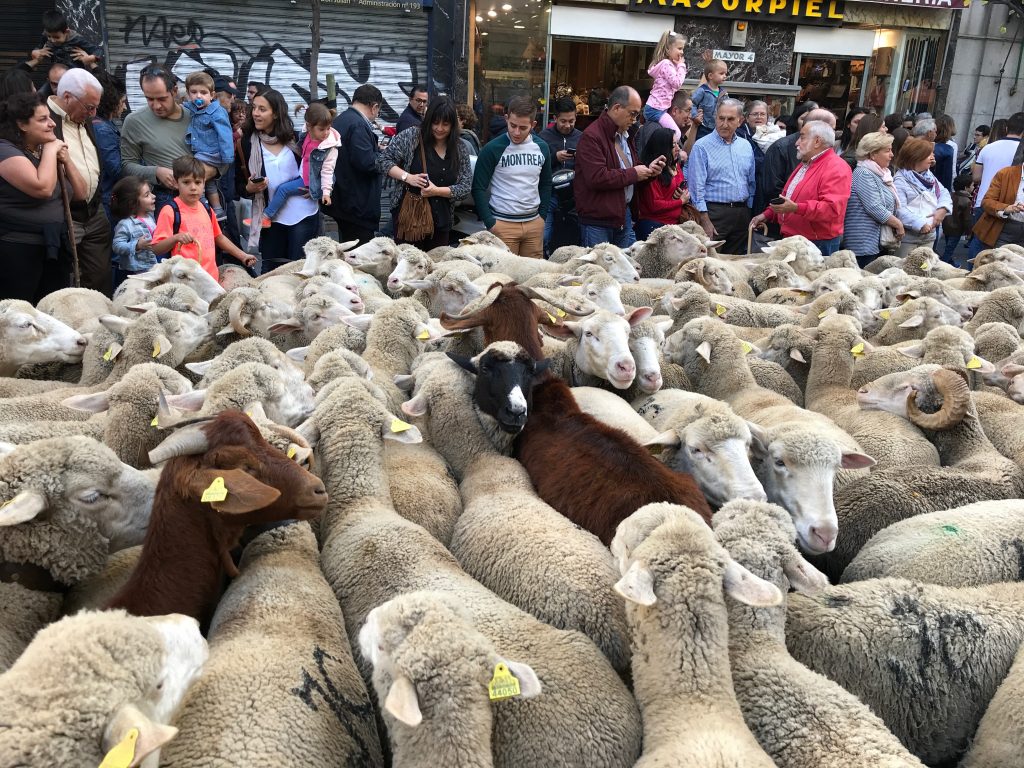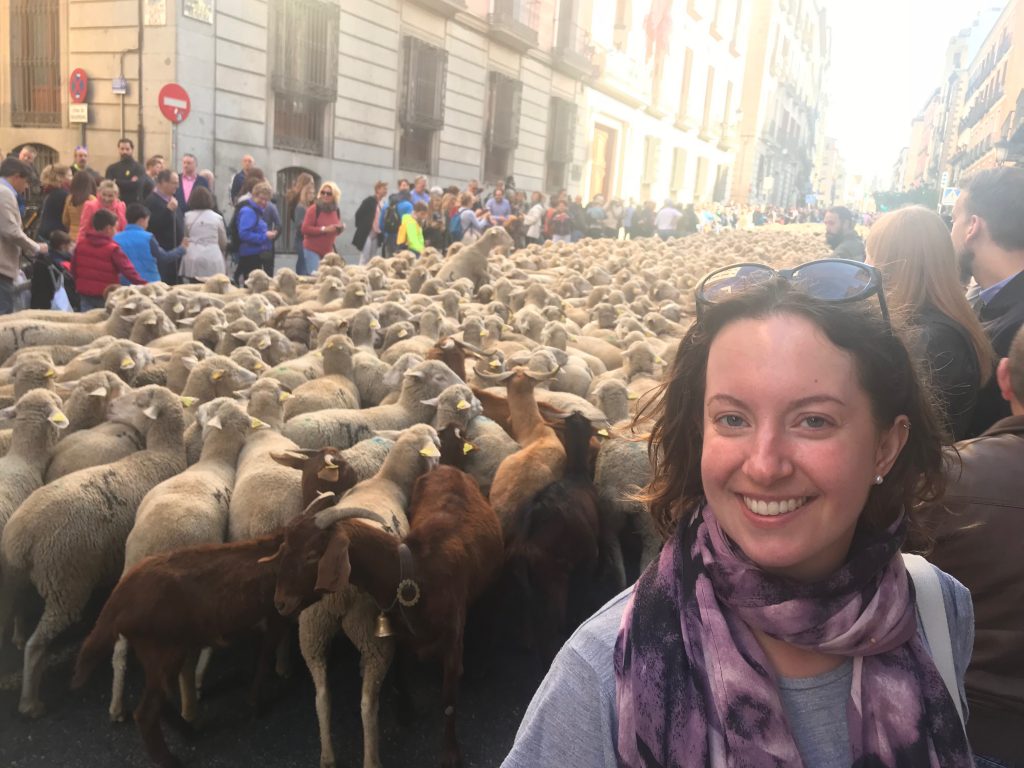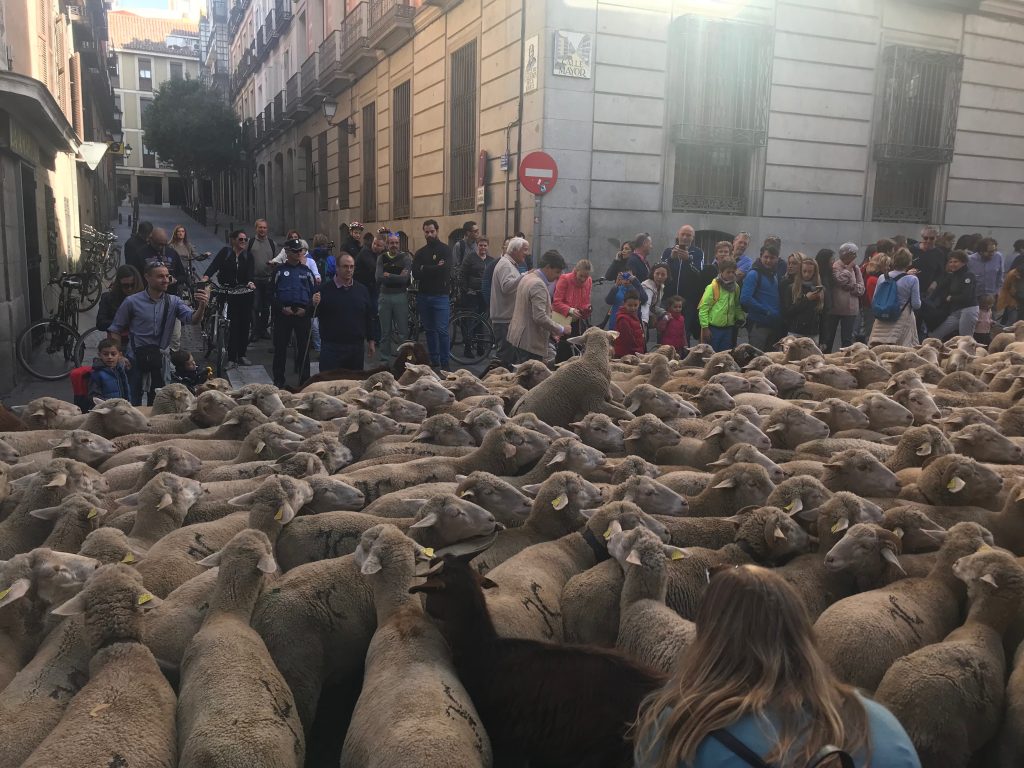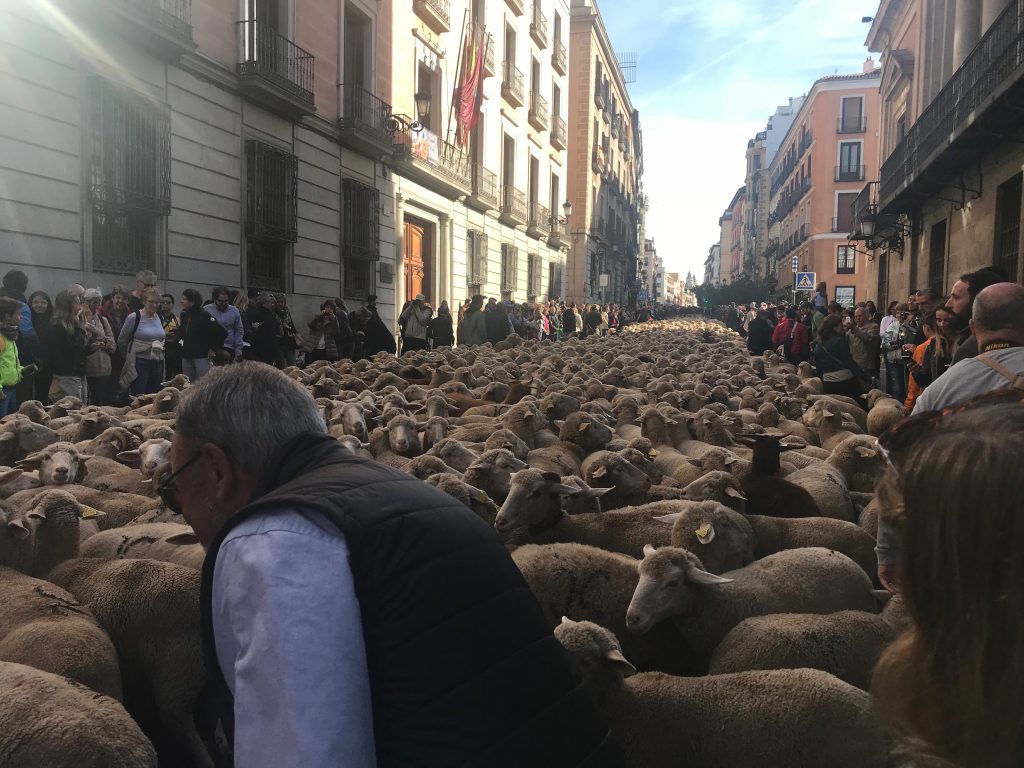 And who is going to clean up the mess left behind? Why, these guys, of course. Be careful where you step when the sheep are in town.