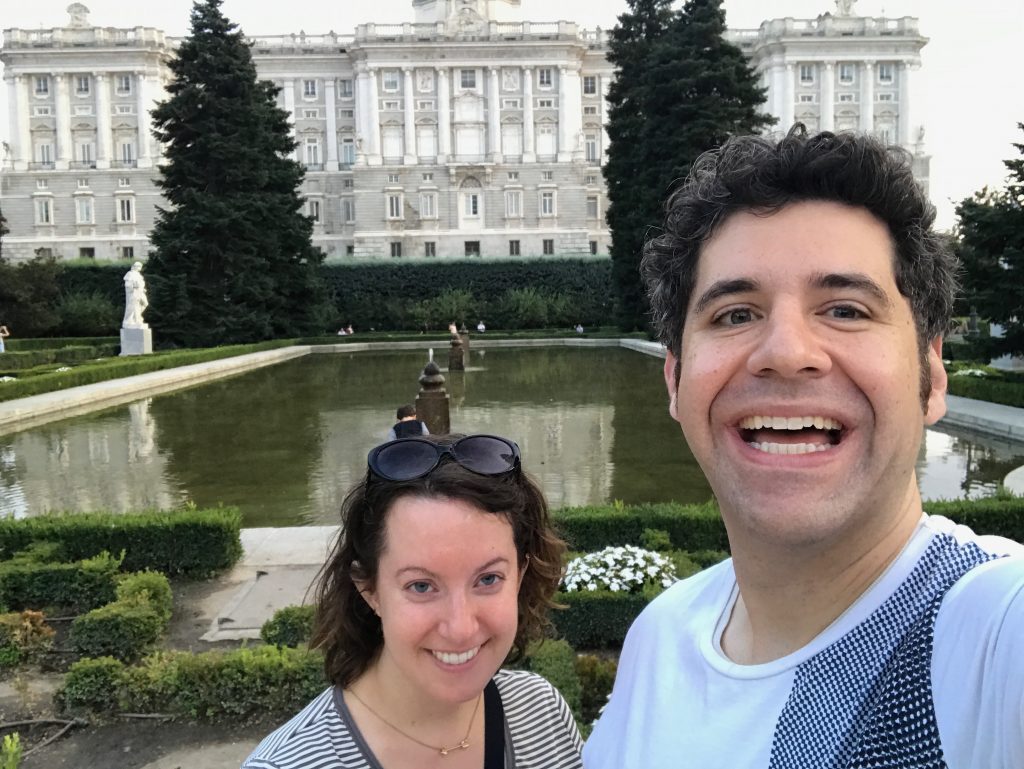 Before we moved to Madrid, we heard that we could expect 9 months of winter followed by 3 months of hell, and we have found that to be more or less true. Therefore, we tried to explore in and around our new city as much as possible last autumn, when the weather reached that ephemeral period that is neither too hot nor too cold.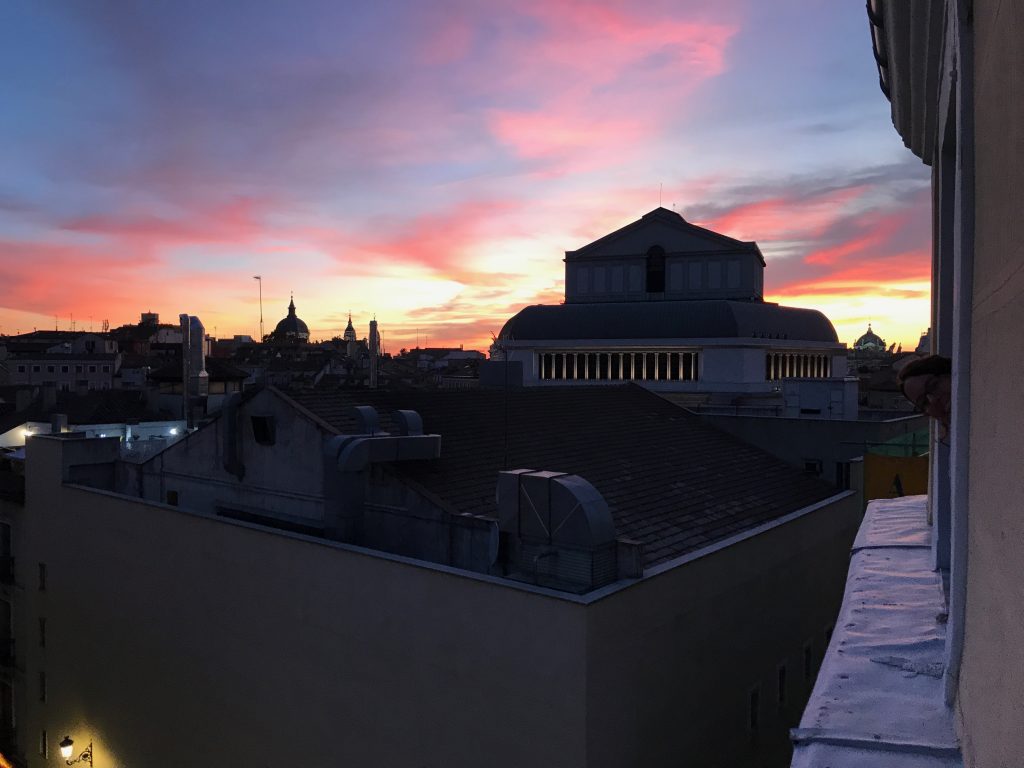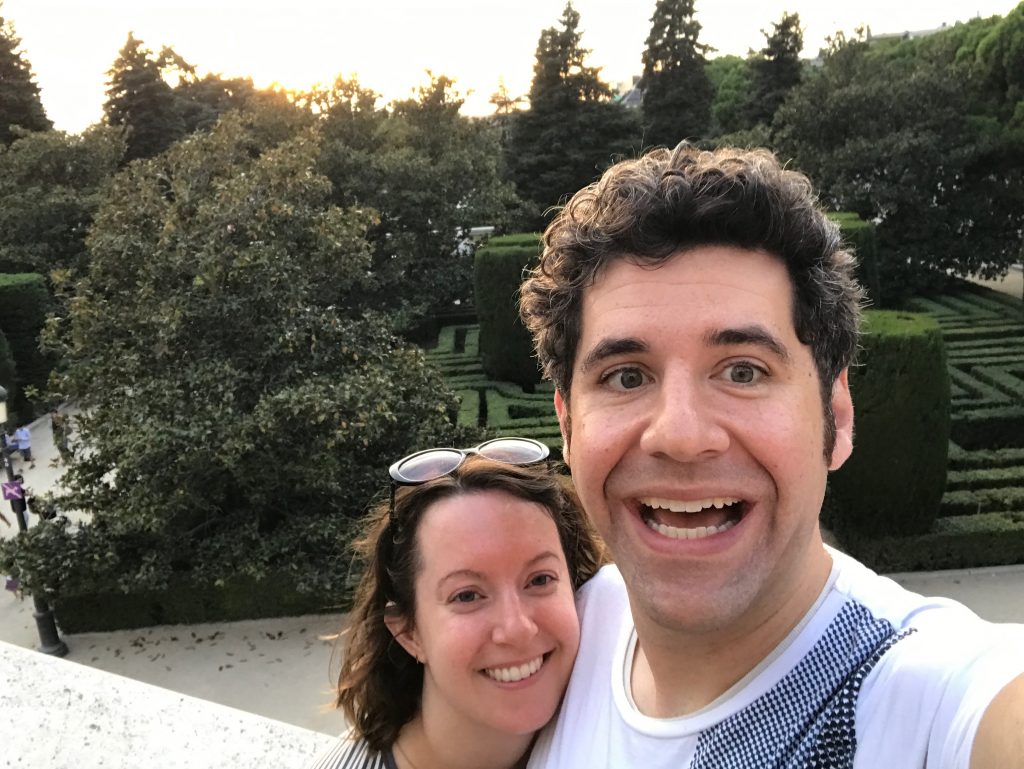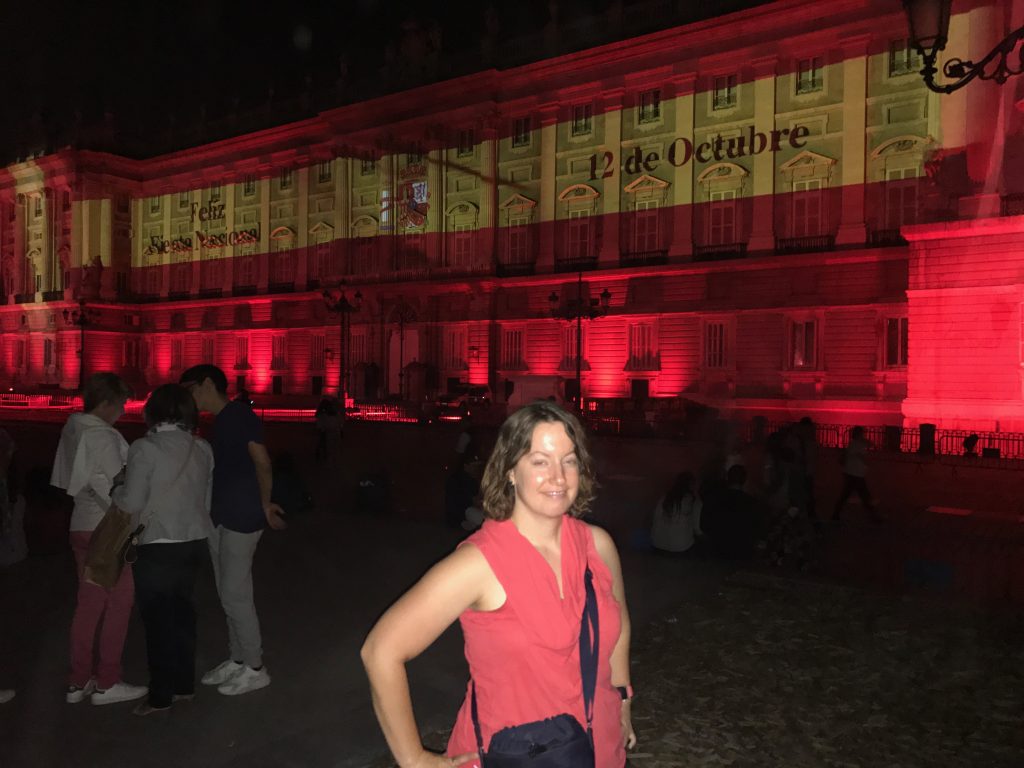 October 12 was Hispanic Day, or what we know in America as Columbus Day. It celebrates pretty much the same thing here: the discovery of America, plus the greatness of the Spanish empire.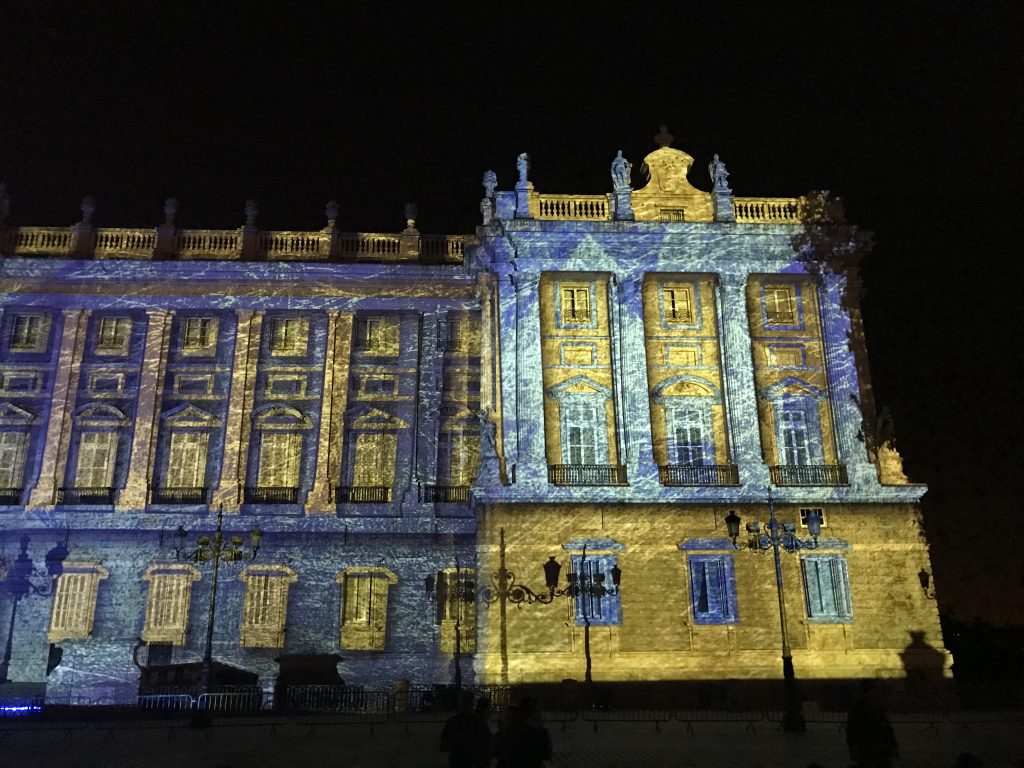 Several perfectly-calibrated projectors were used to light up the palace in the night, in a constantly changing light show.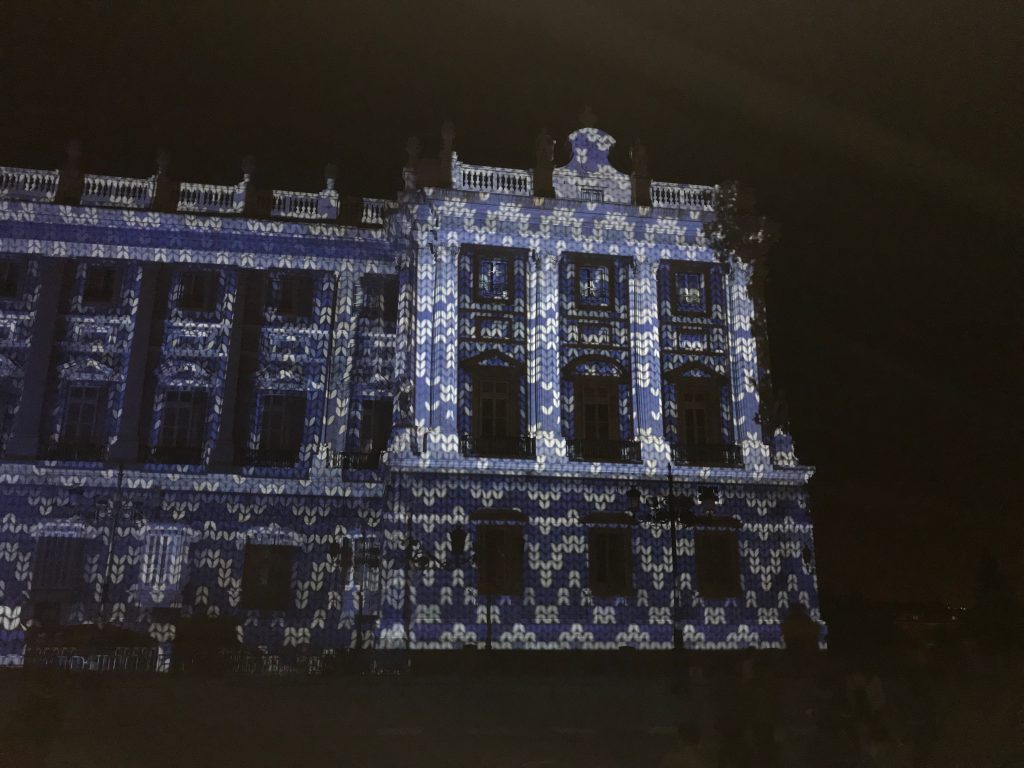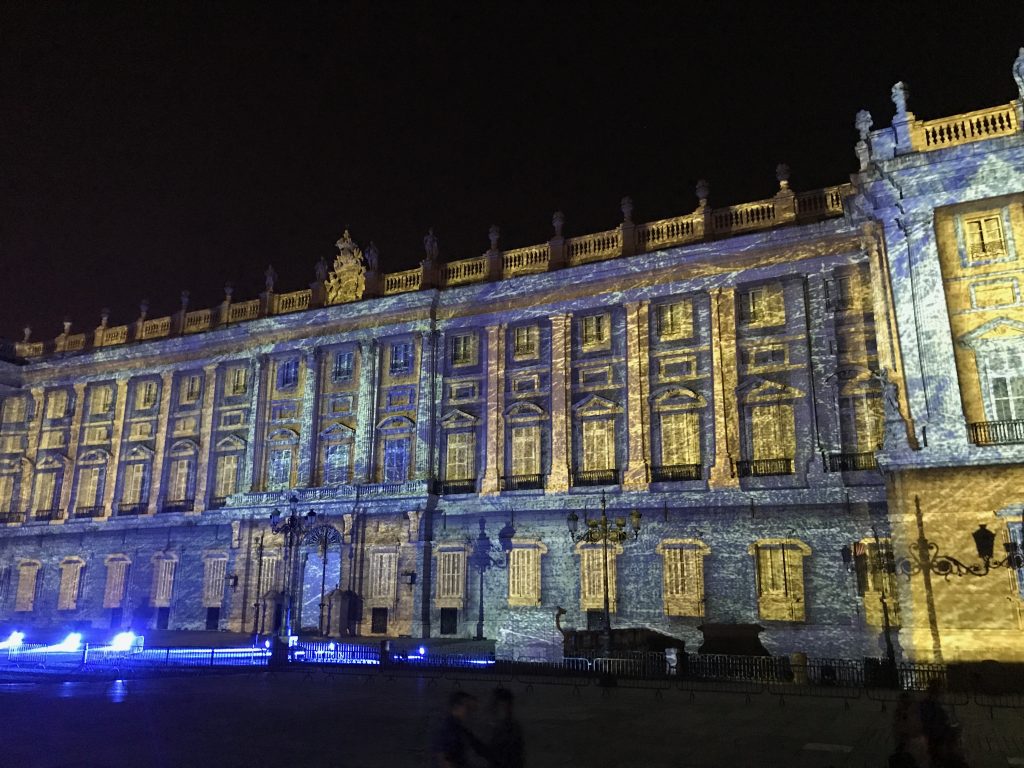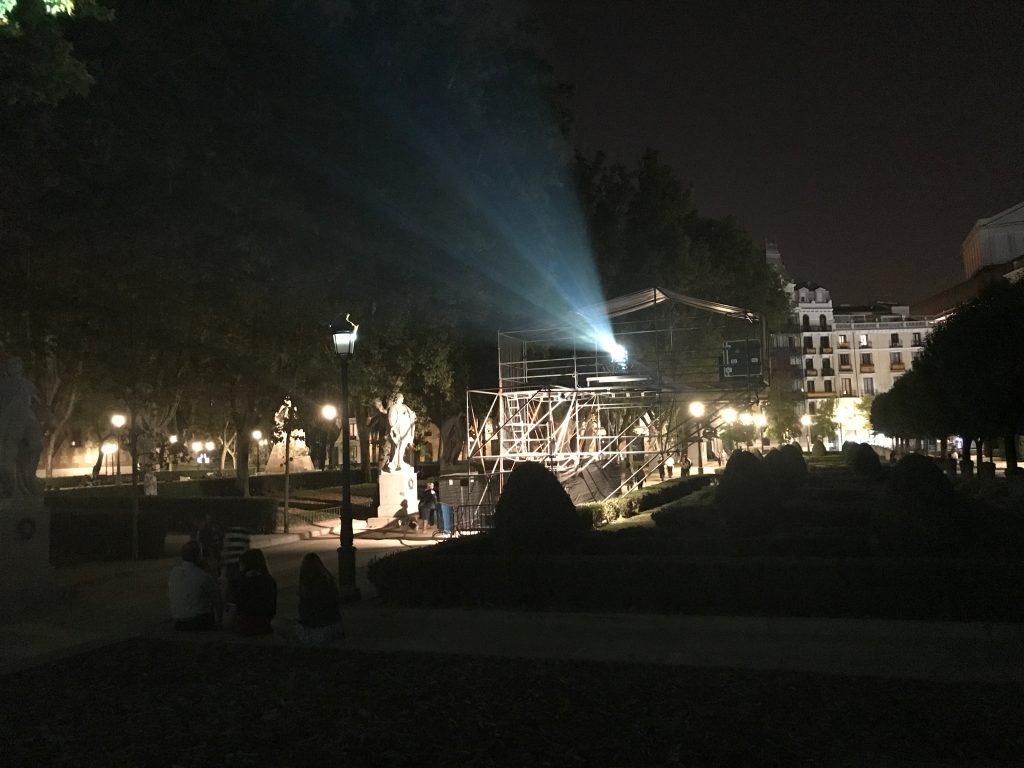 It was also nice to see the leaves on the trees starting to change in our favorite city parks.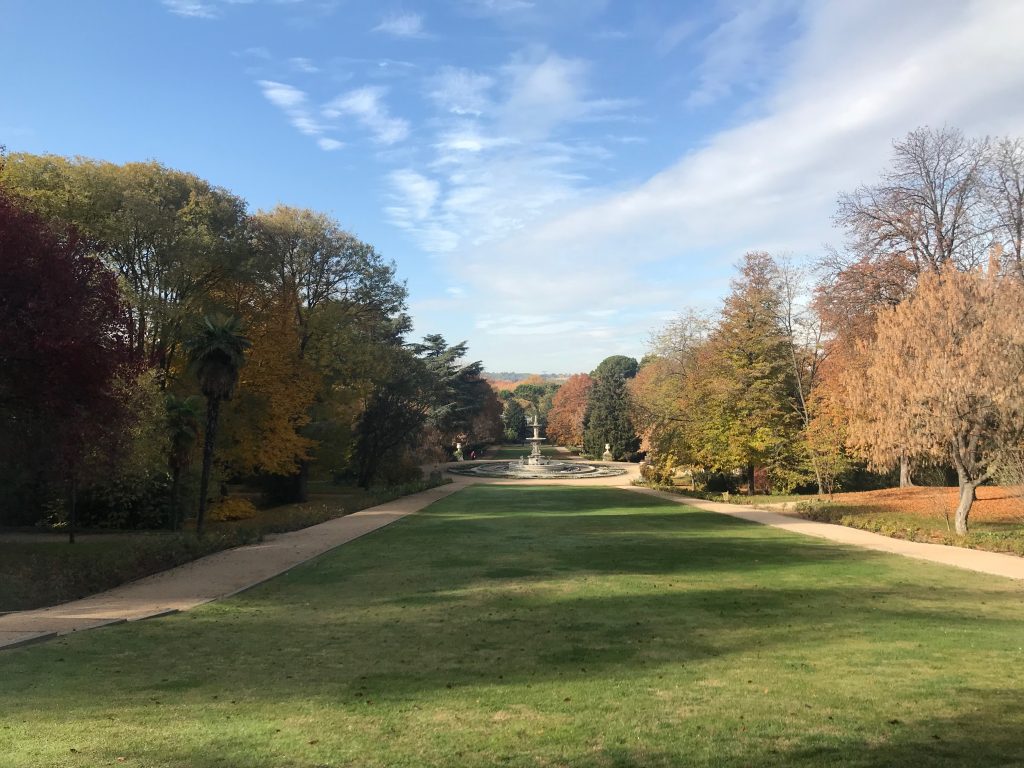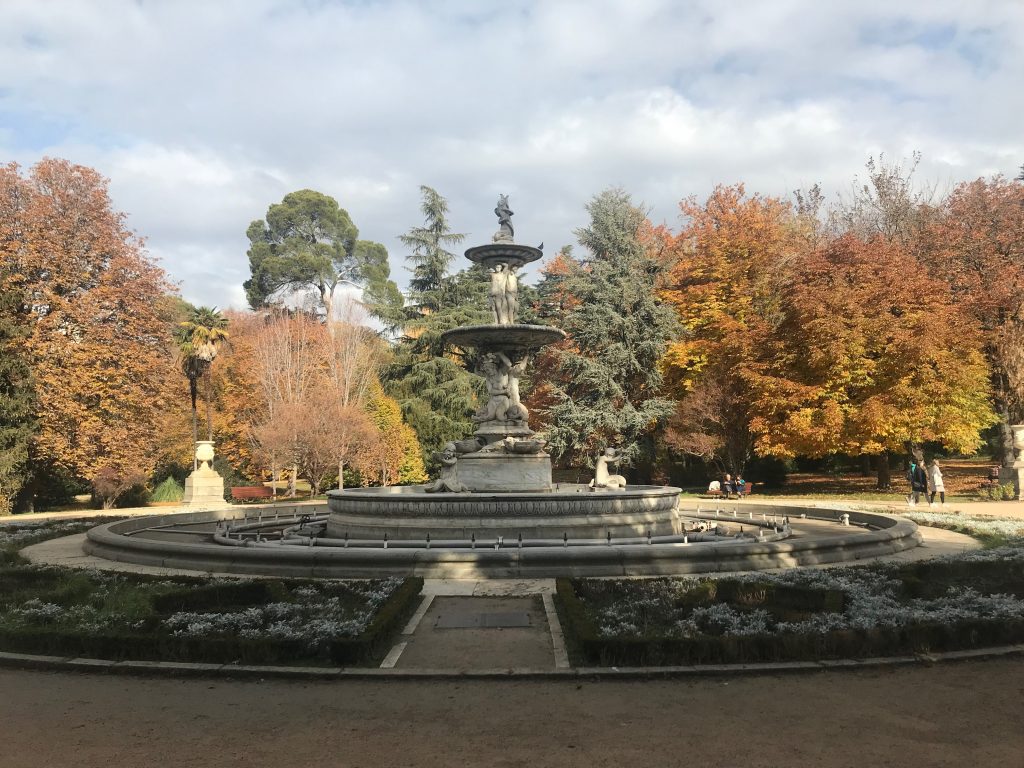 We discovered beautiful fall color outside the city as well when we made a day trip to El Escorial in early November.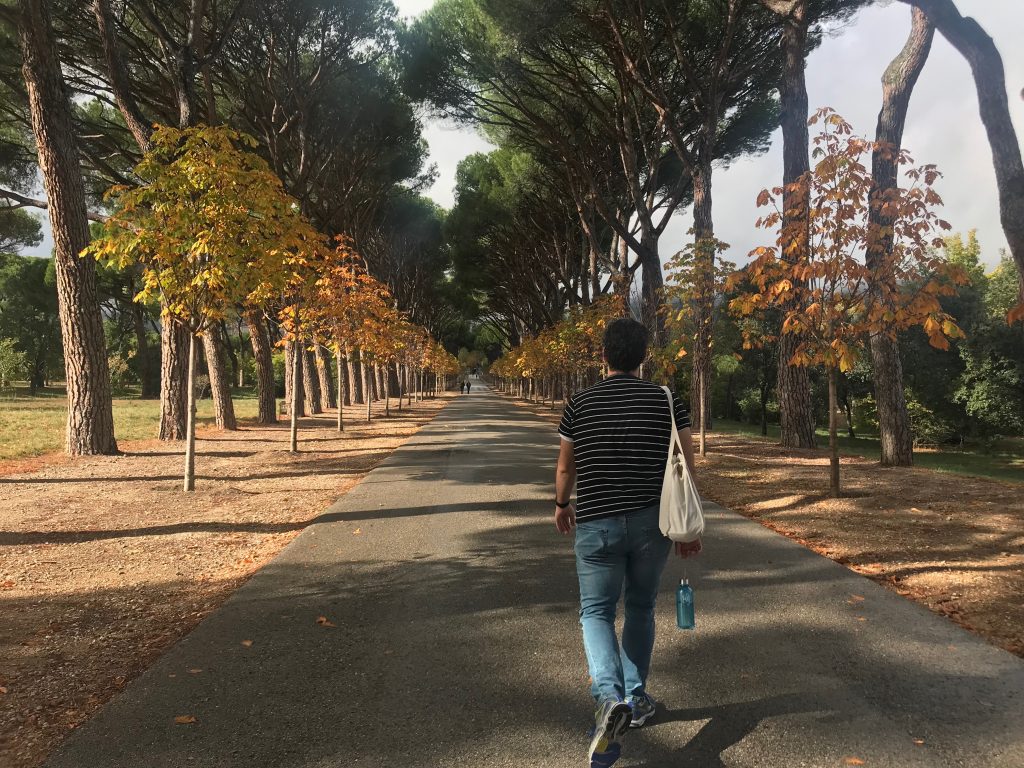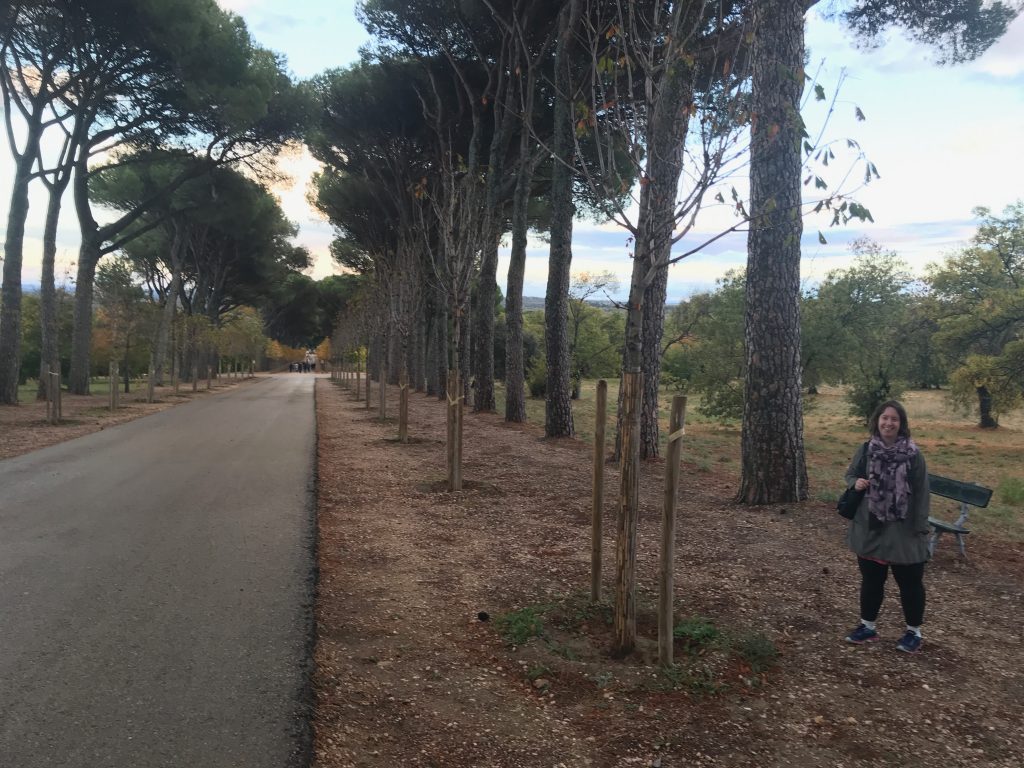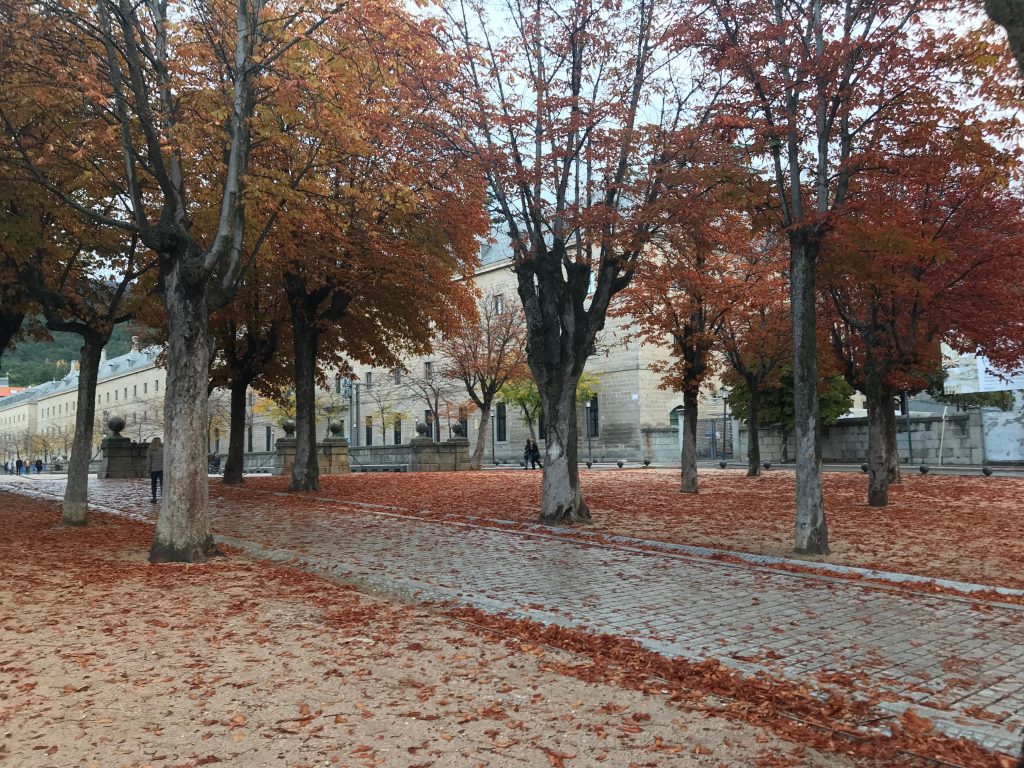 Construction began on this historic royal residence in the 16th Century.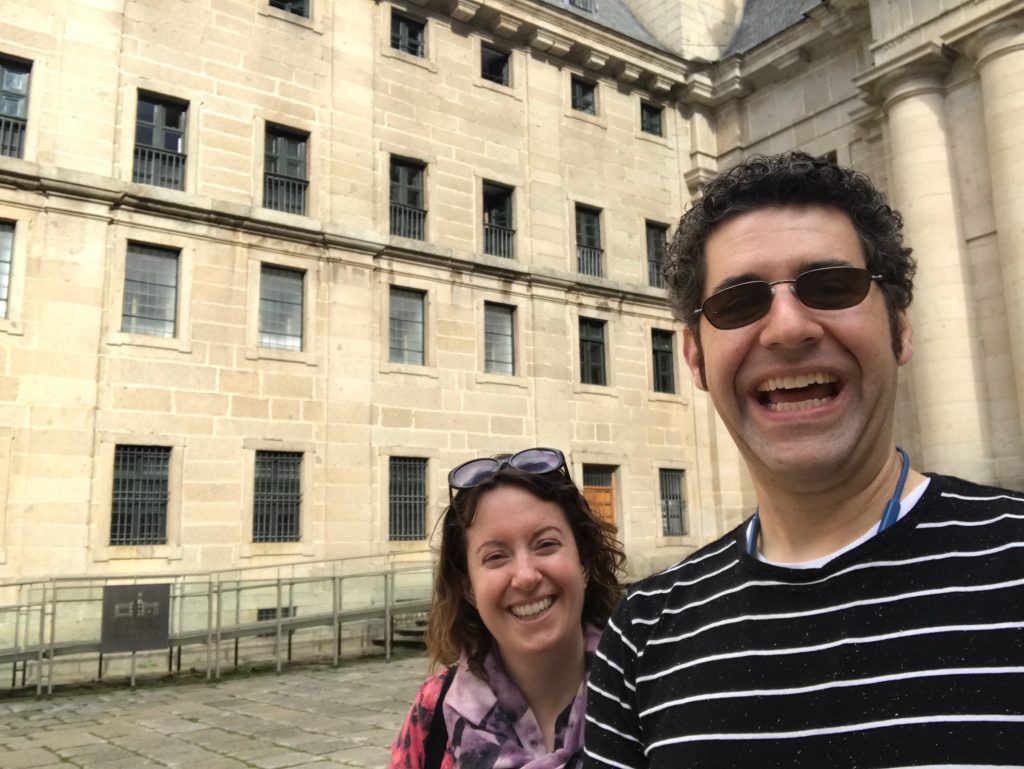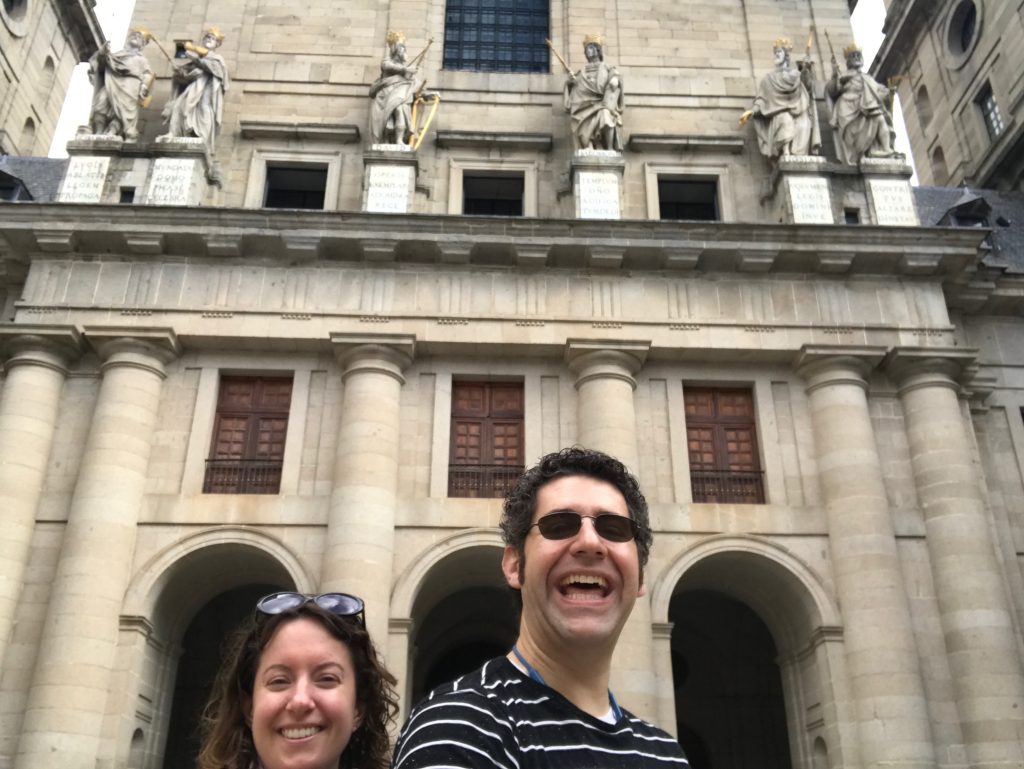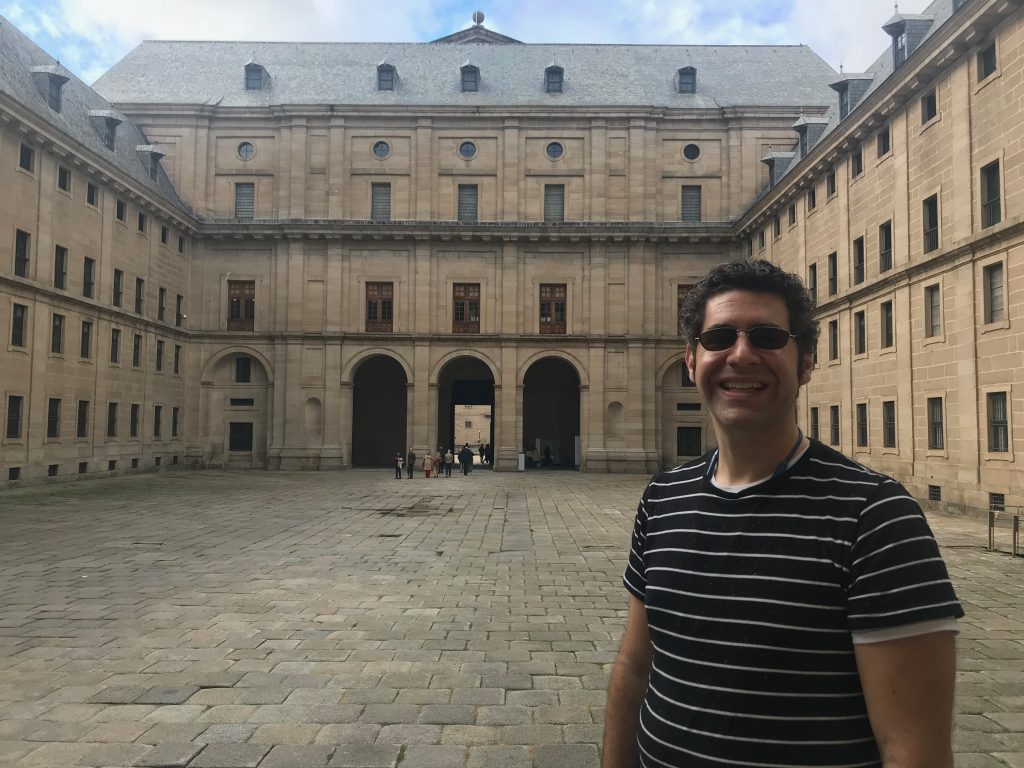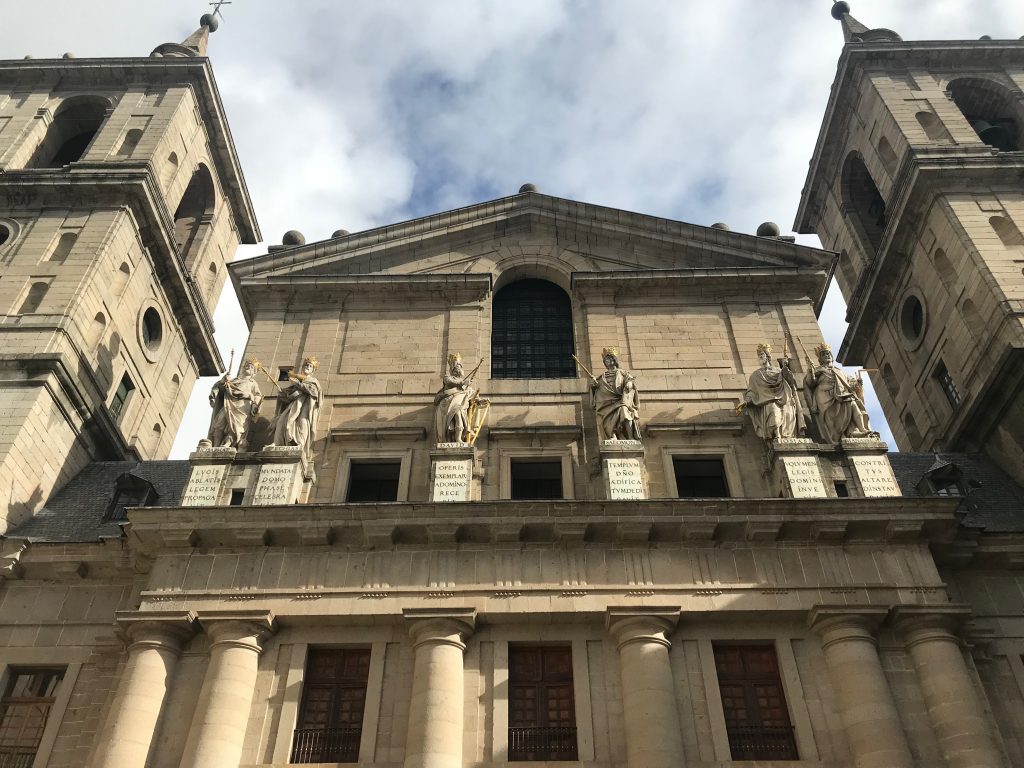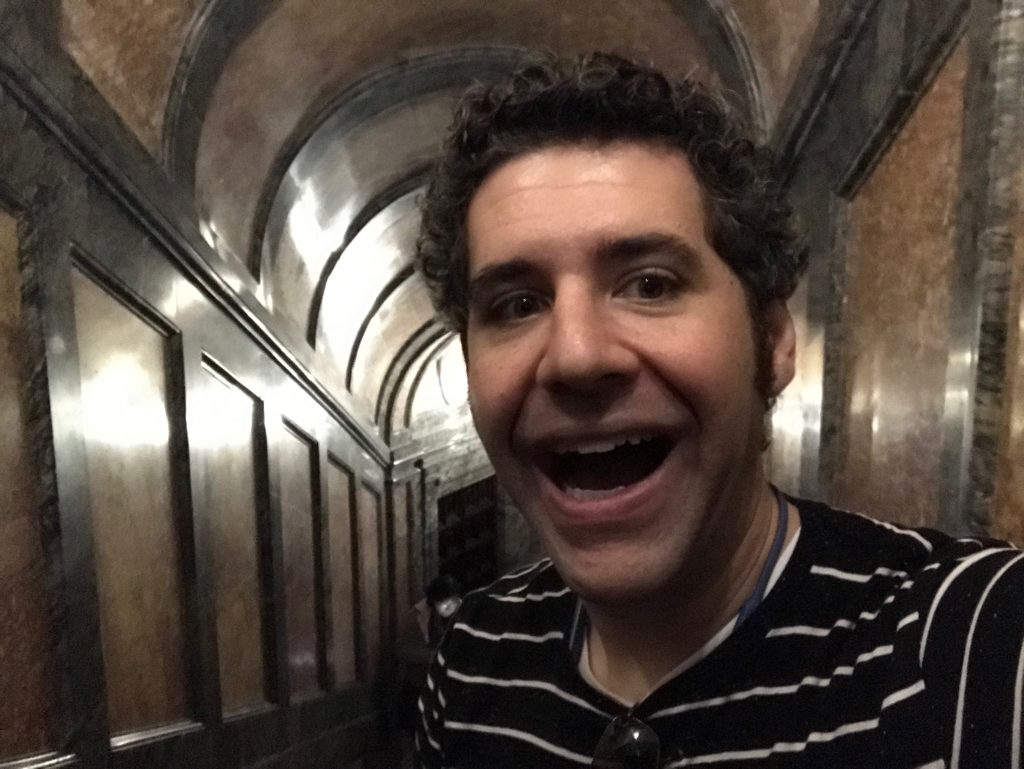 Many kings and queens are buried here, as you find out when you descend into the crypt.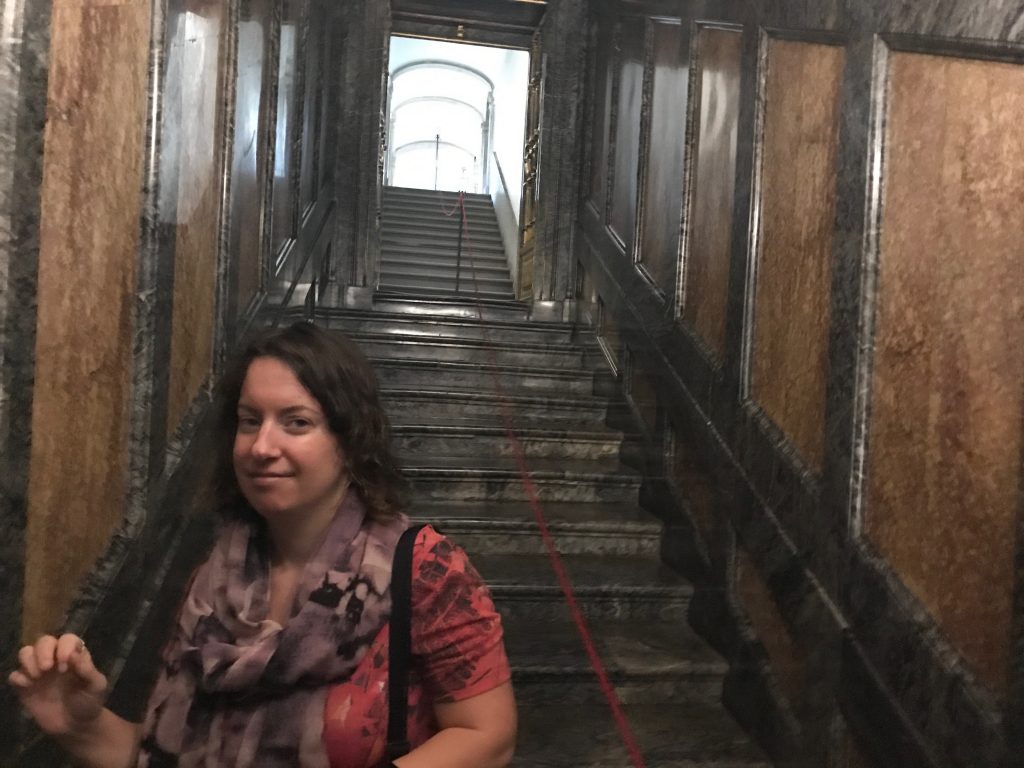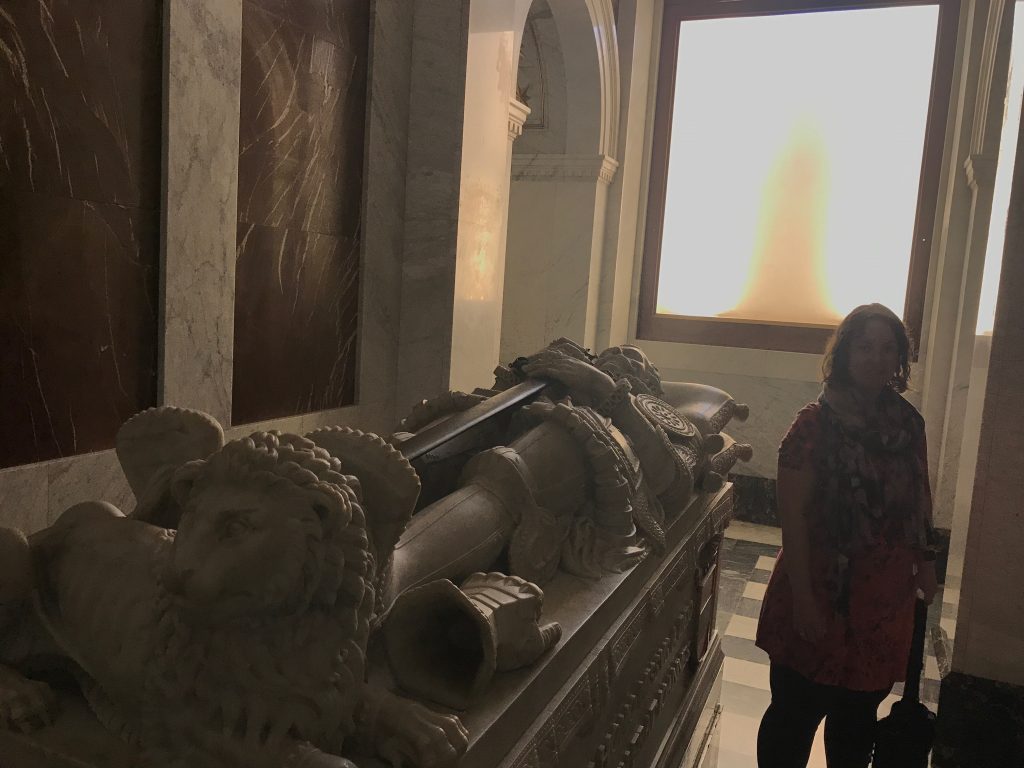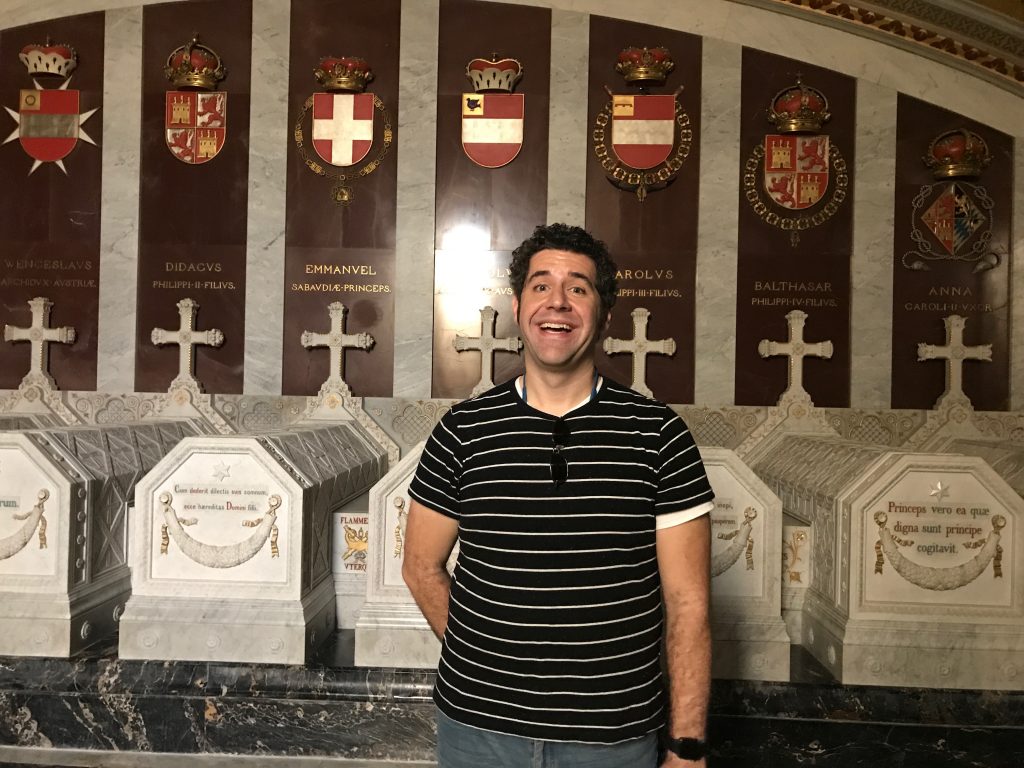 We enjoyed the ornate flourishes in many of the rooms.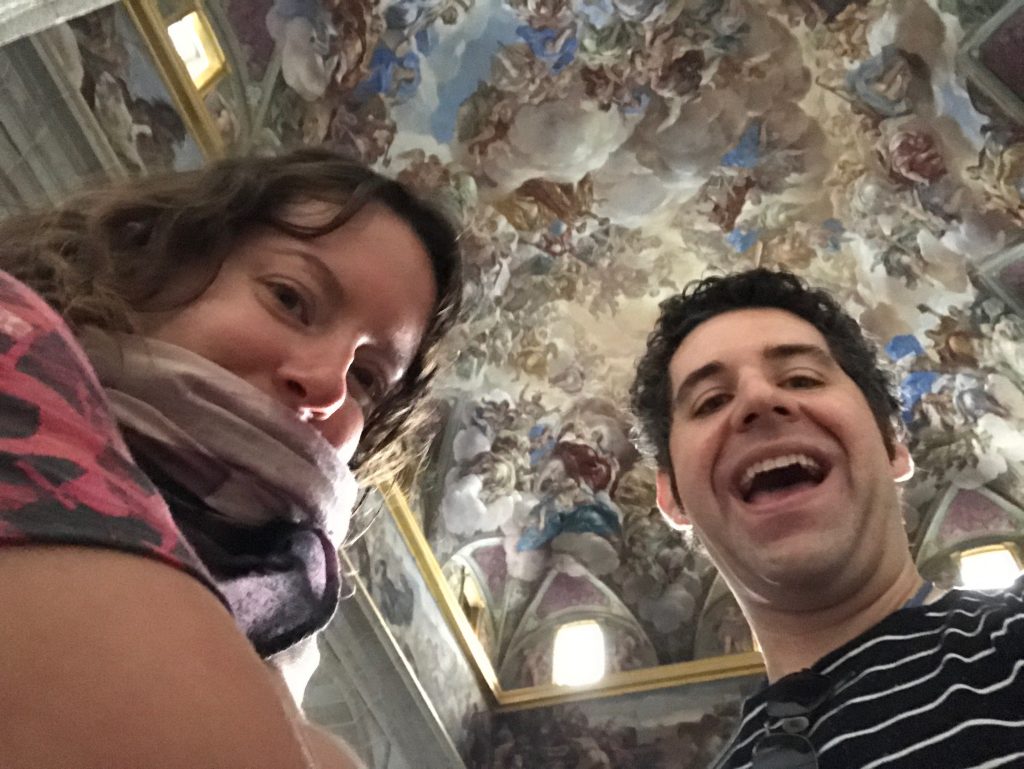 But heed their warning: when they say low ceilings, they mean it.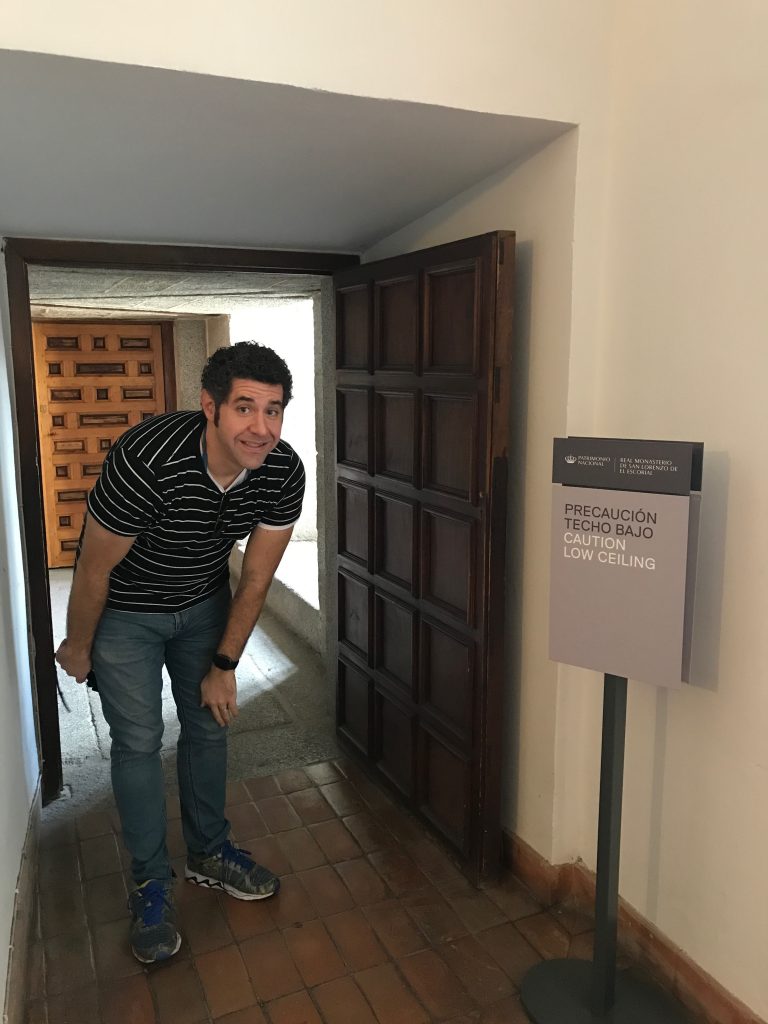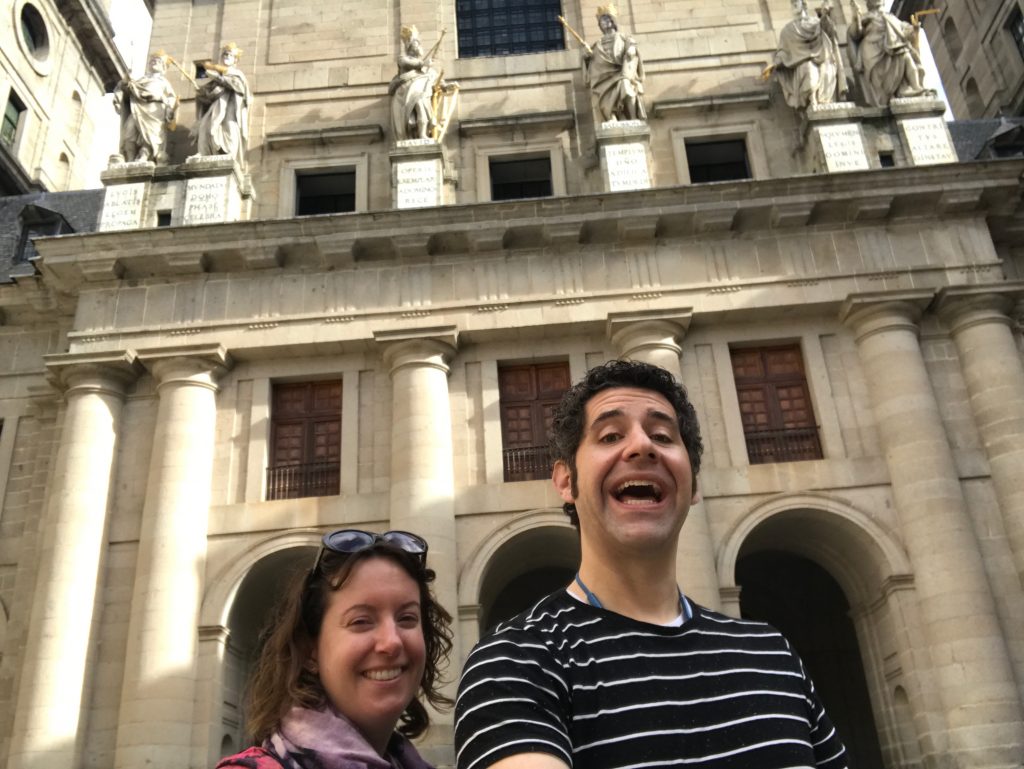 Once again, we present A Tale of Two Dreamers: how you know it's time to go home.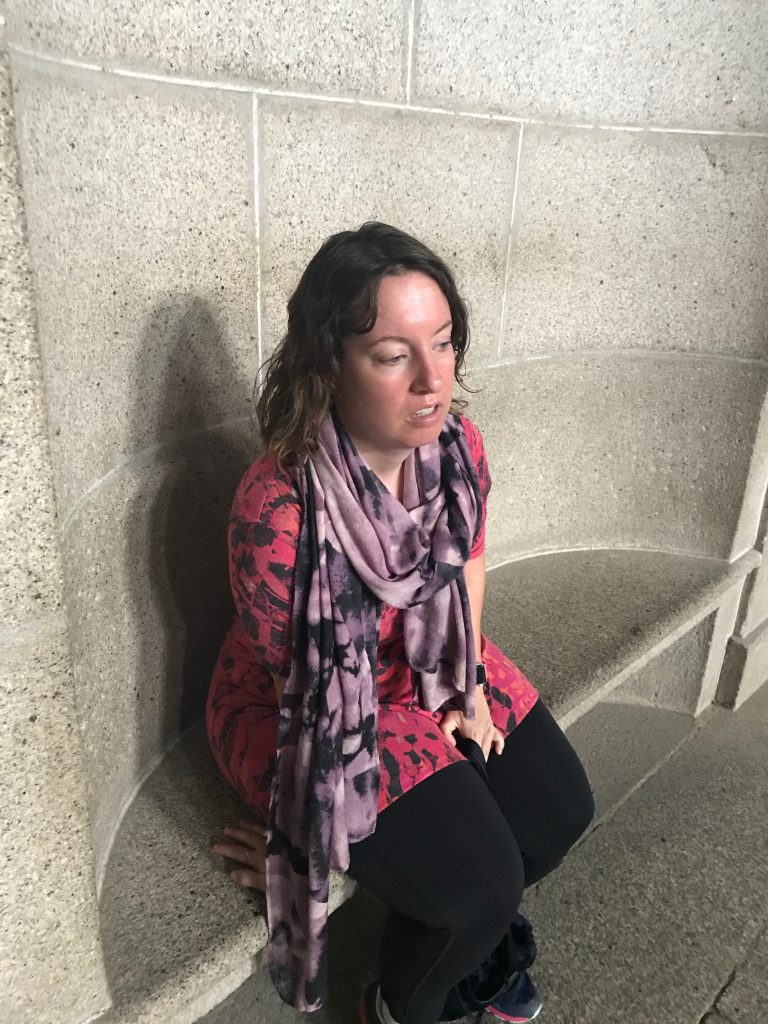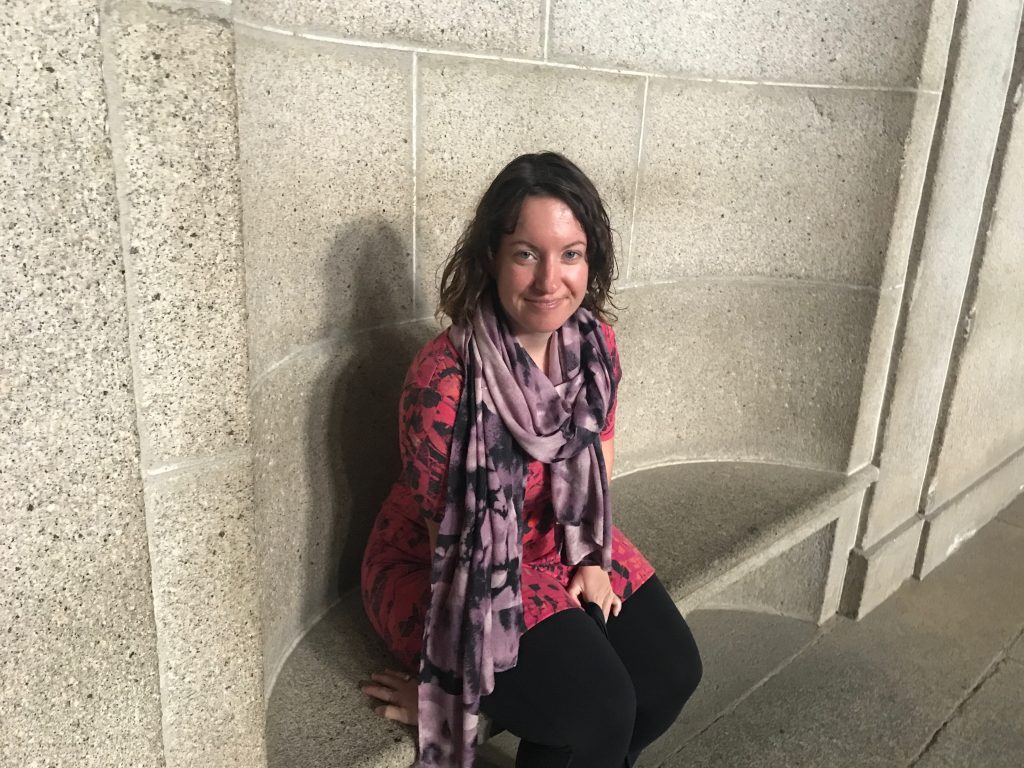 Last autumn also marked our second Halloween in Spain.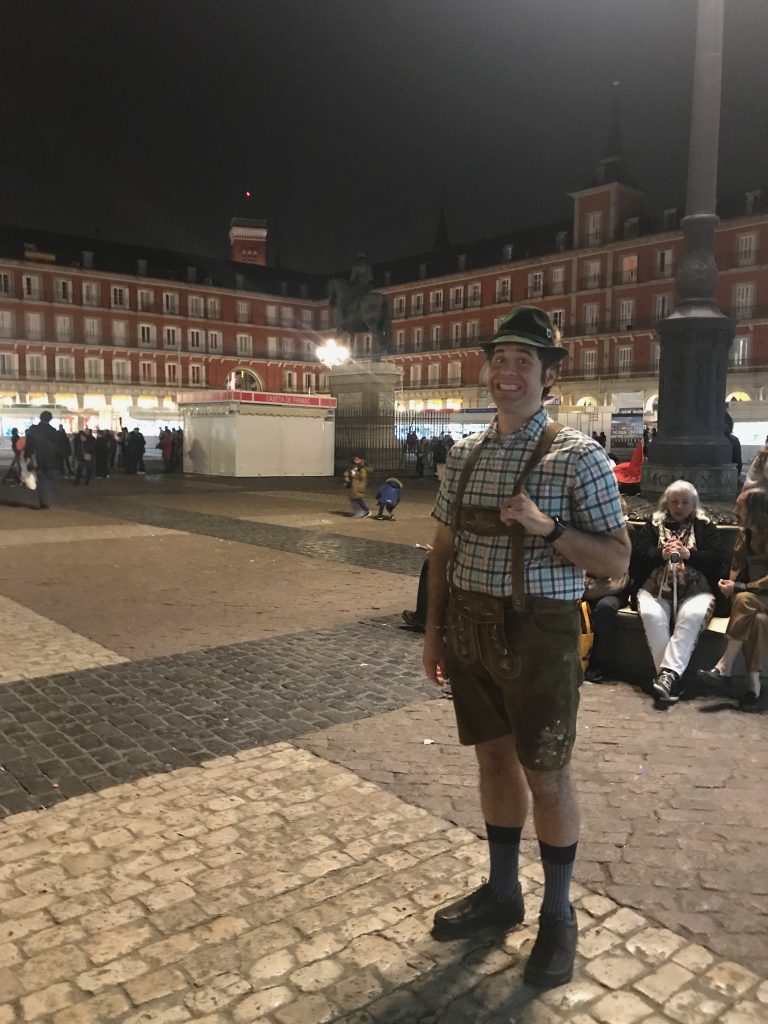 We put our Oktoberfest clothing to good use again and went out for some holiday libations.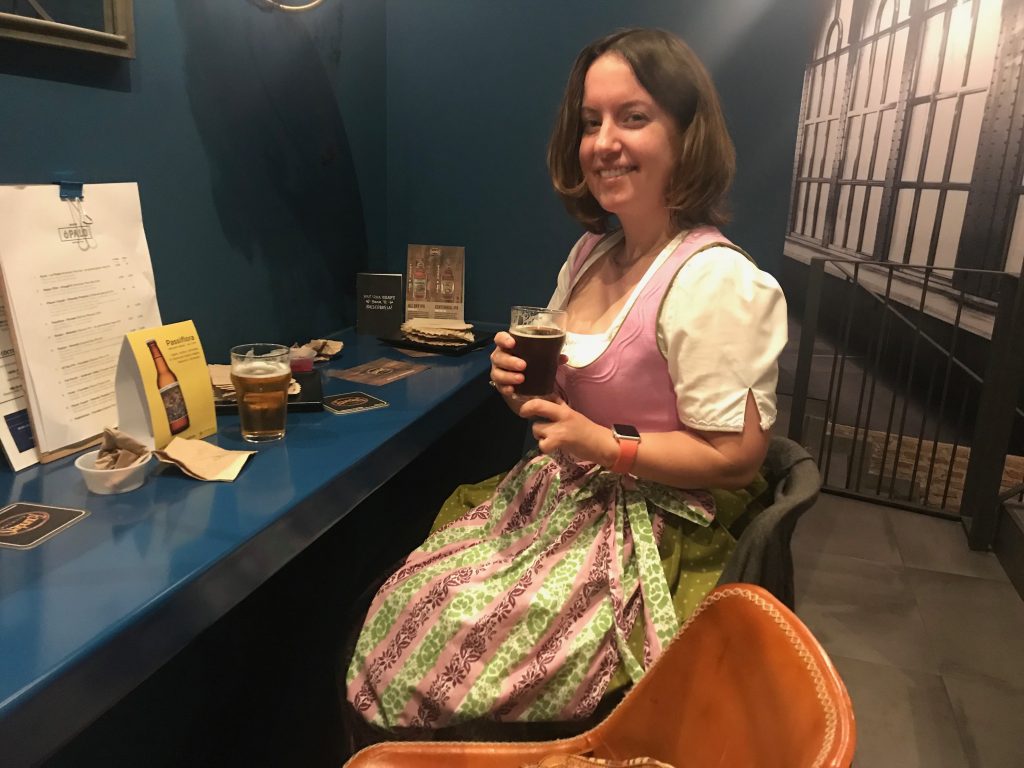 We made our way to a craft beer bar nearby, where we enjoyed pumpkin beer and Jell-O shots.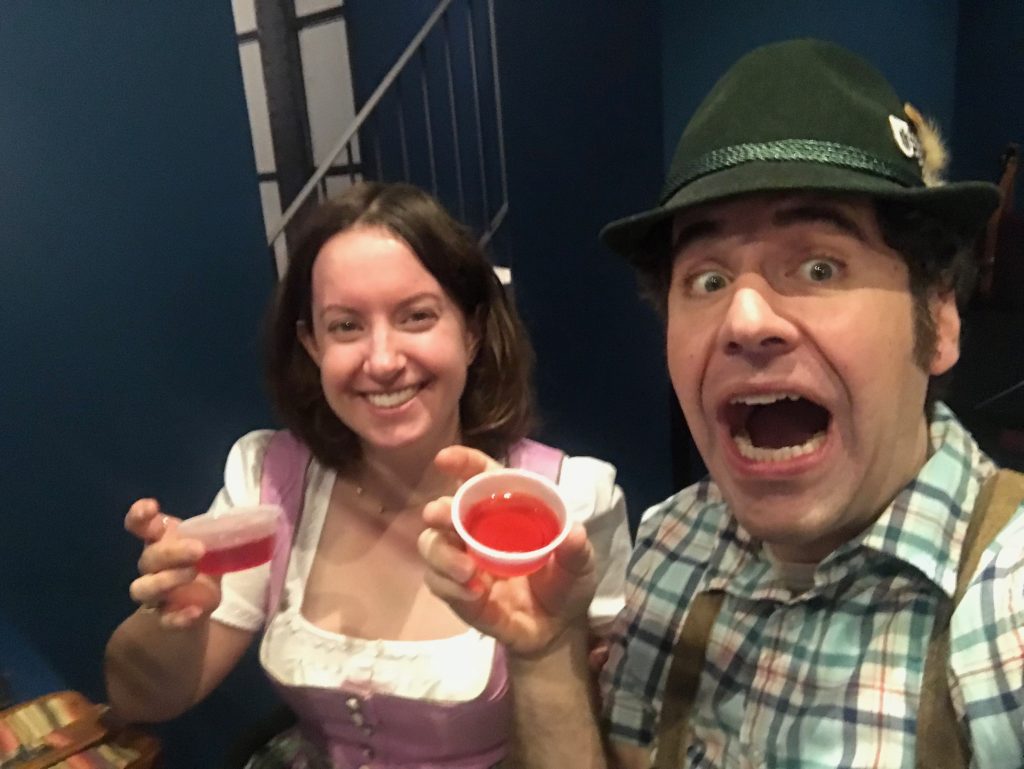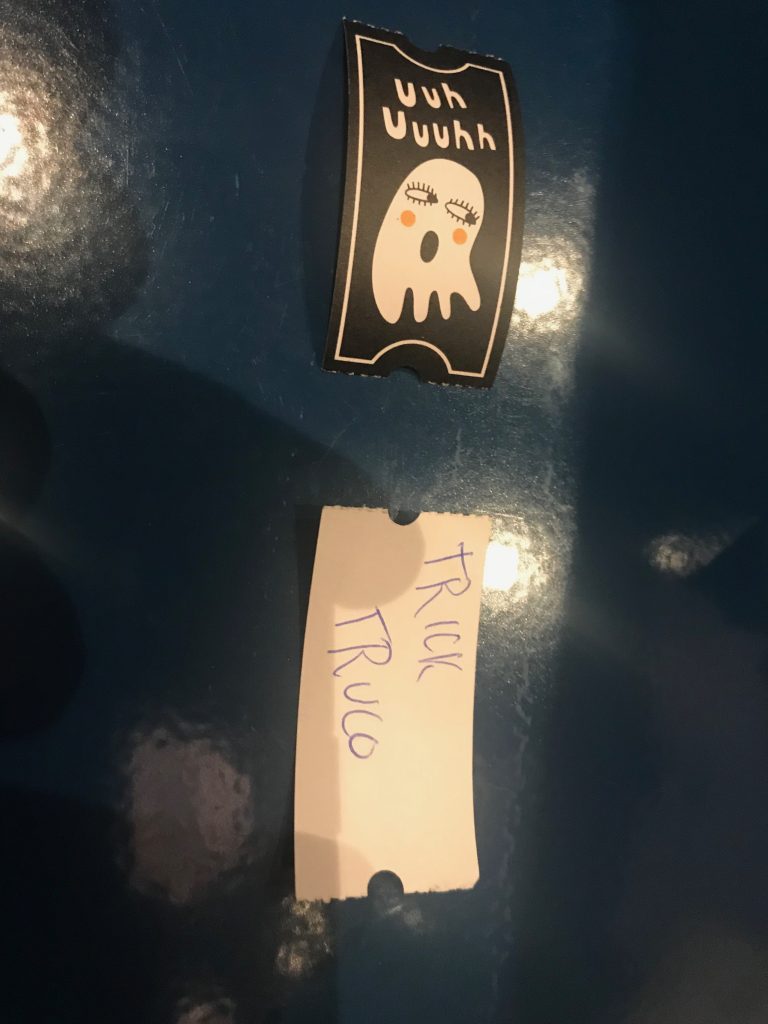 Doer had to work the next day, but Dreamer, who had the day off in observance of All Saints' Day, went to see some musical performances at Our Lady of Almudena Cemetery, where she was struck by the stunning modernist gate and chapel.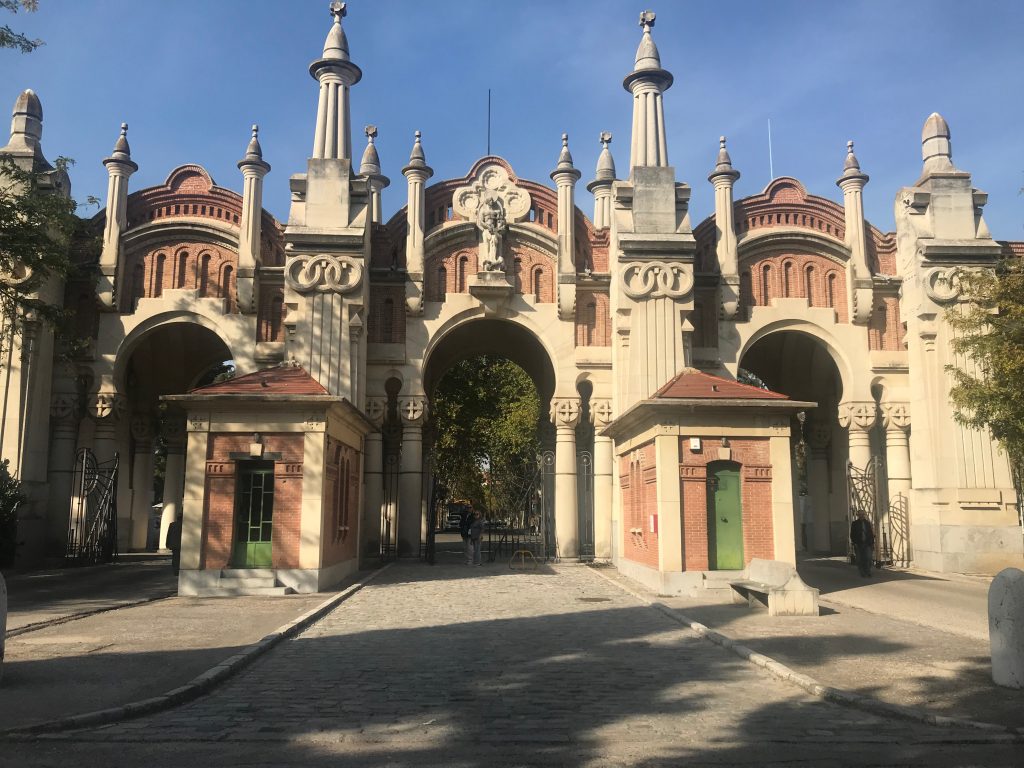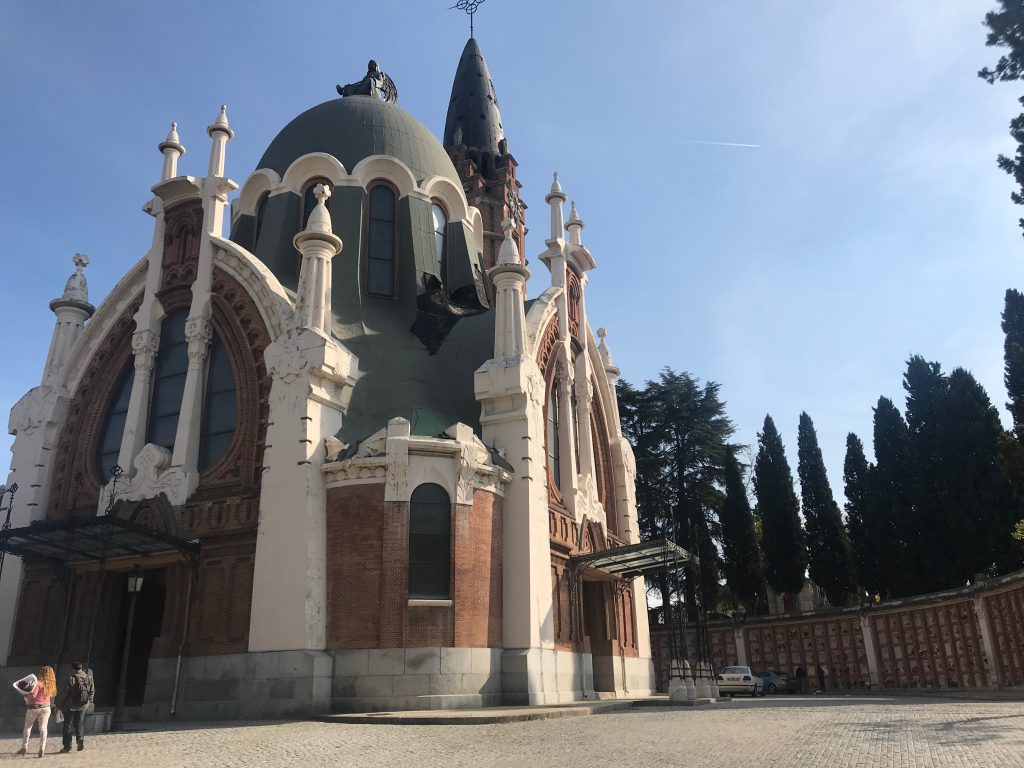 The necropolis is one of the largest in Europe, and final resting place of some famous Spaniards.
A few days later, we went to the Plaza de España to see different dances from the Hispanic world.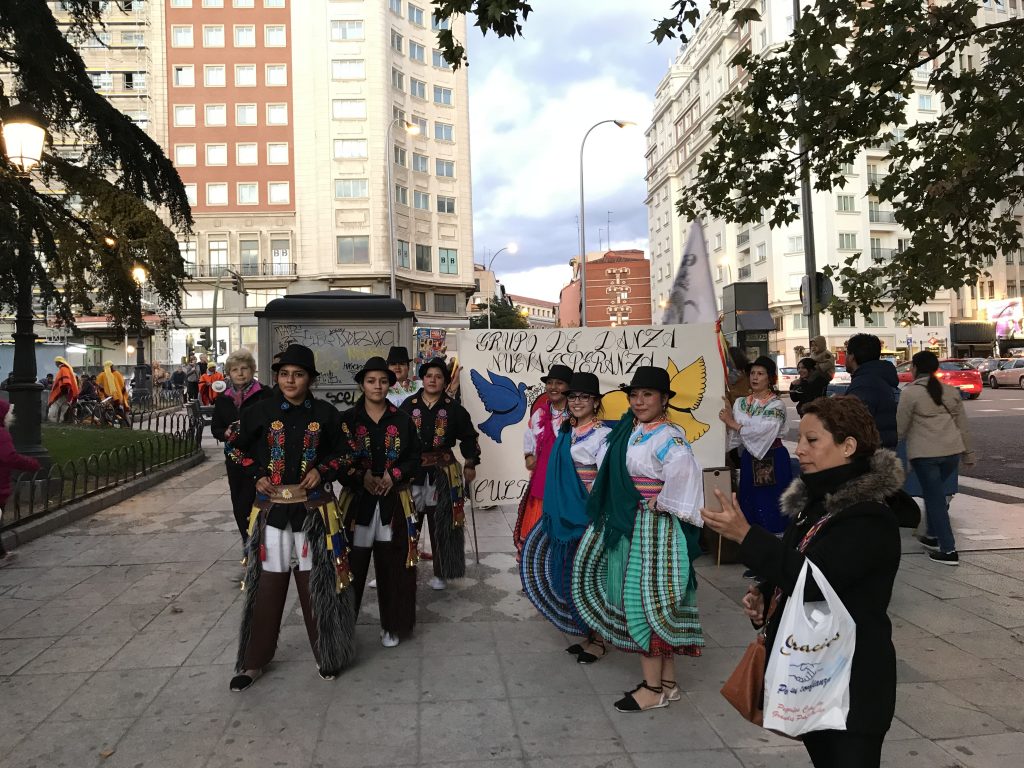 Of course, the event featured that most Spanish of dances, flamenco.