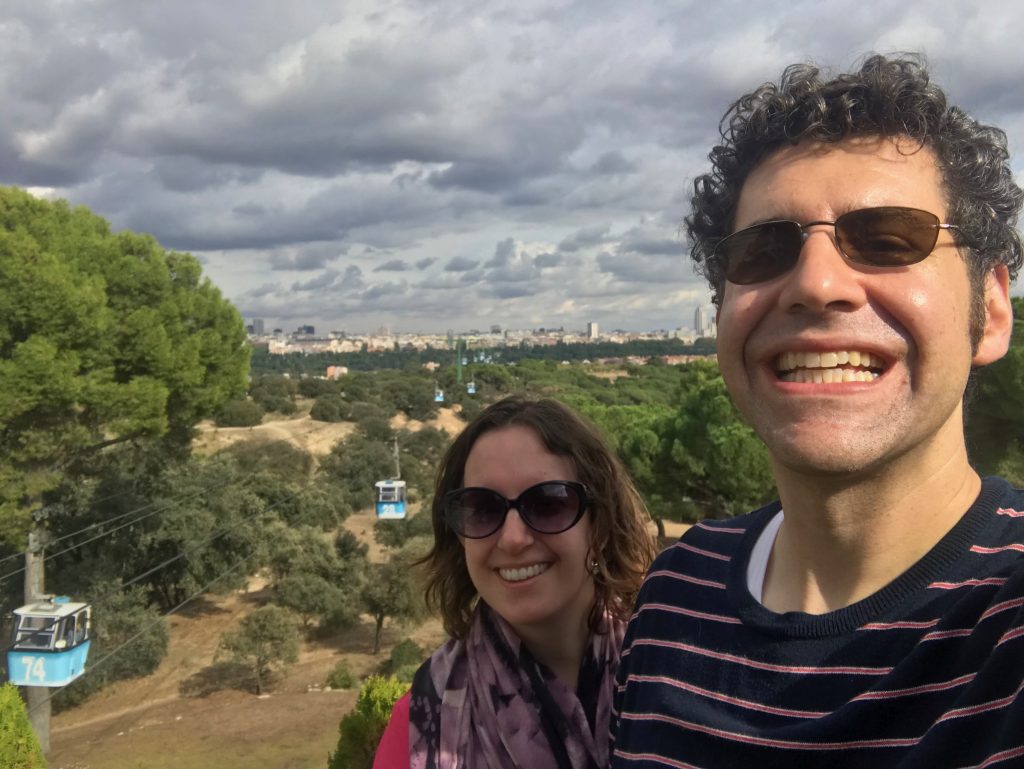 Last October, after saying goodbye to Dreamer's brother and his wife, we decided to take advantage of the lovely fall weather and appreciatethe beauty of Madrid from above.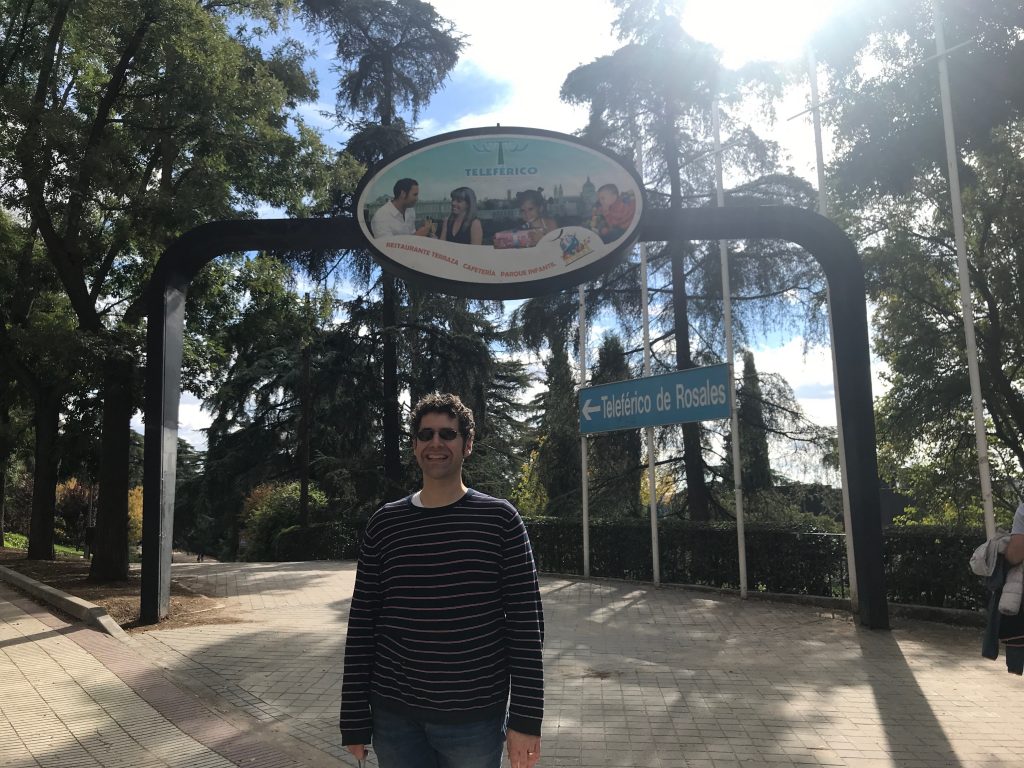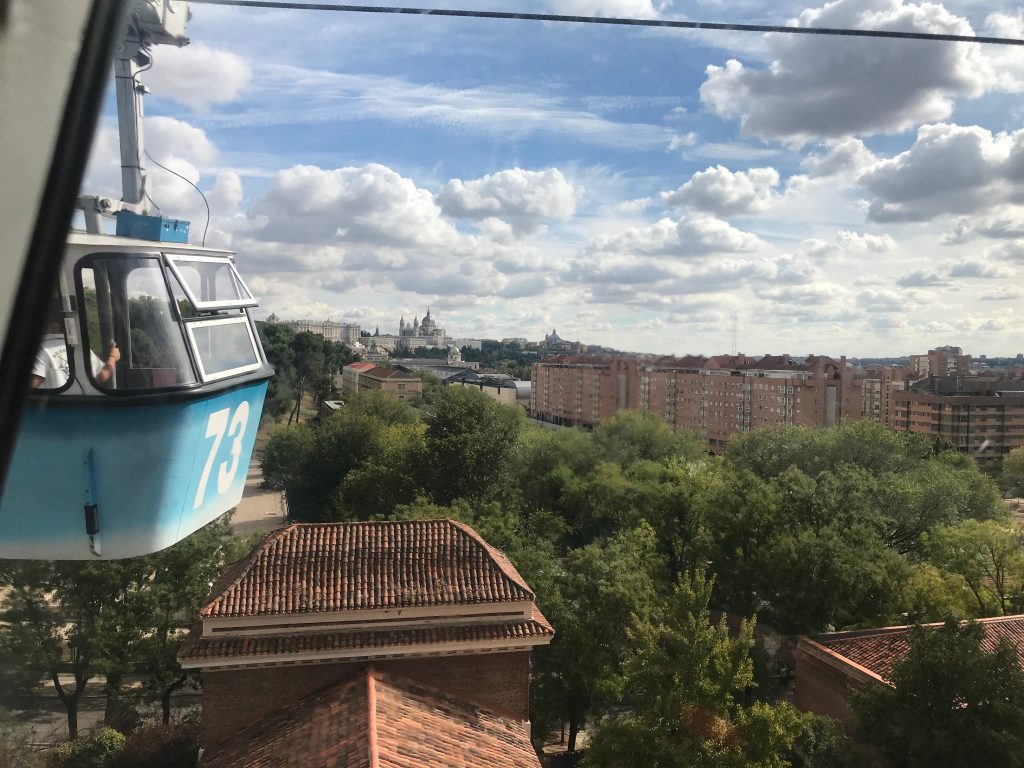 Madrid's Cable Car, el Teleférico, begins its ascent a mere 15 minutes from our apartment, in the Parque del Oeste.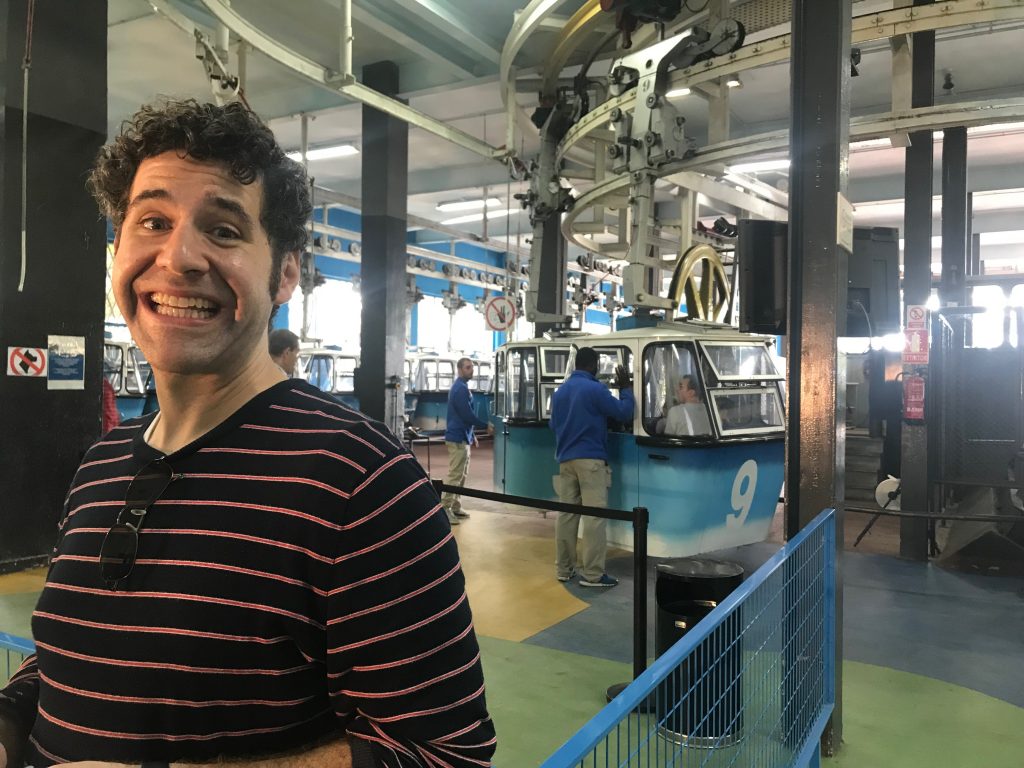 After boarding, Dreamer did a quick mental safety check: is there anything we should be worried about on this kind of ride?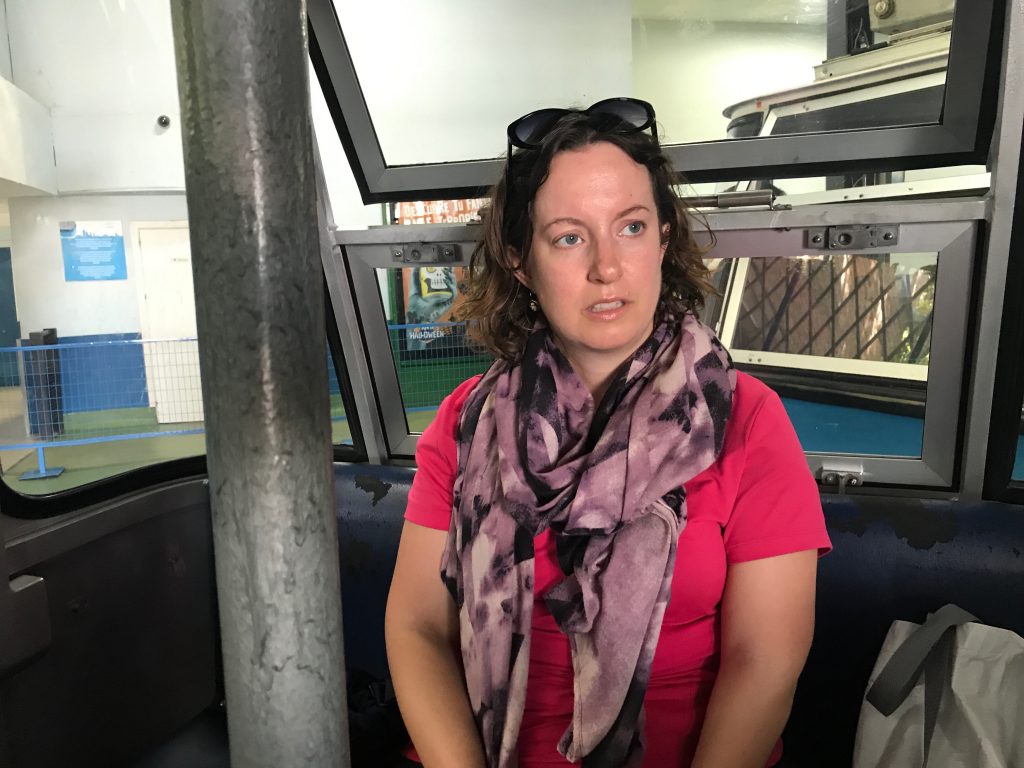 With her mind at ease (or at least realizing we were powerless at this point to get off), we were free to enjoy the views.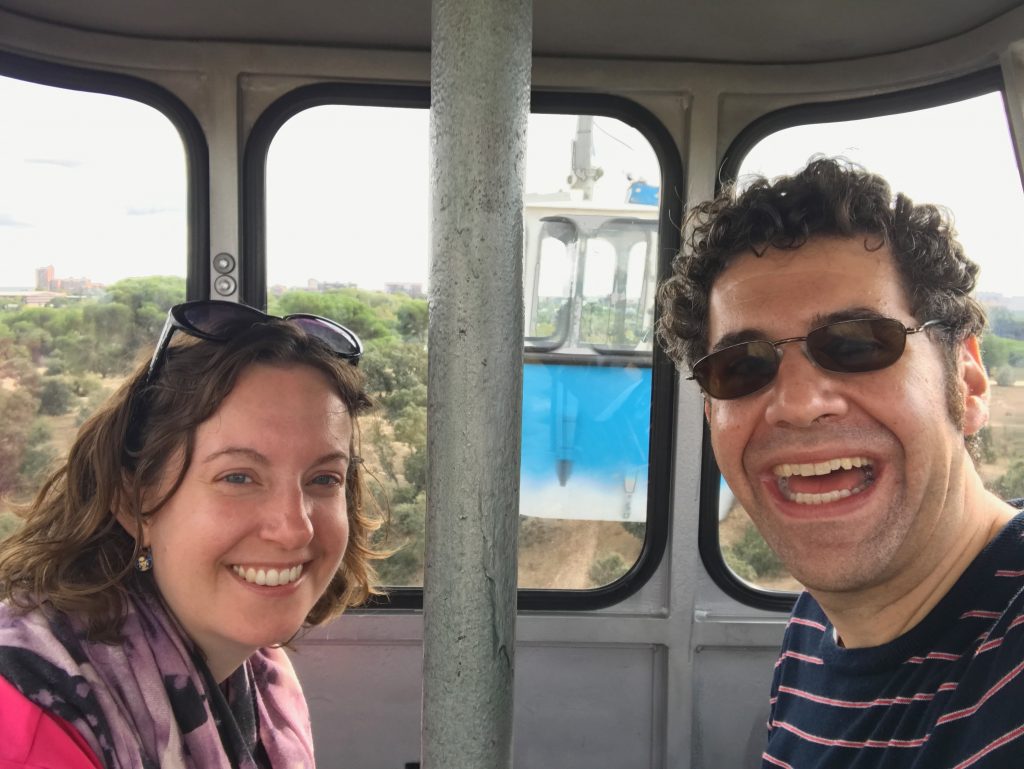 The ride gave us a bird's-eye view of some of Madrid's famous monuments.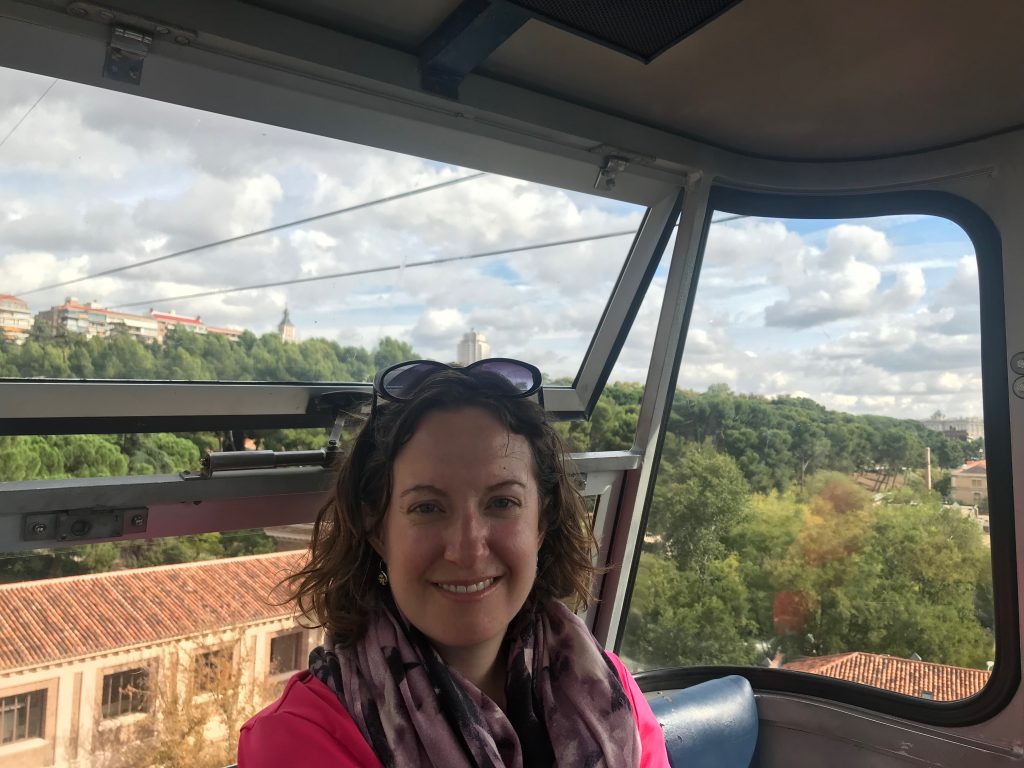 We certainly didn't get bored, what with the splendor of the city below us and Doer's spot-on imitation skills.
The ride between the two stations takes 11 minutes, with the cabins reaching a maximum height of 40 meters (131 feet) above the ground.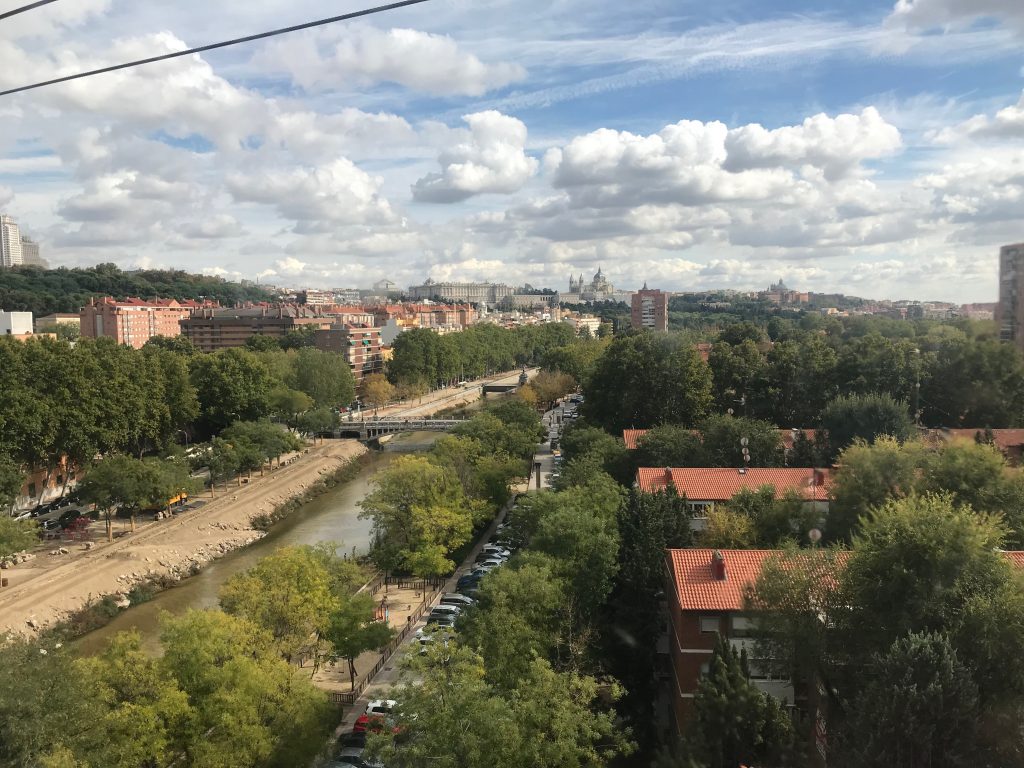 The ride ends 2.5 km away from the first station in another park, Casa de Campo.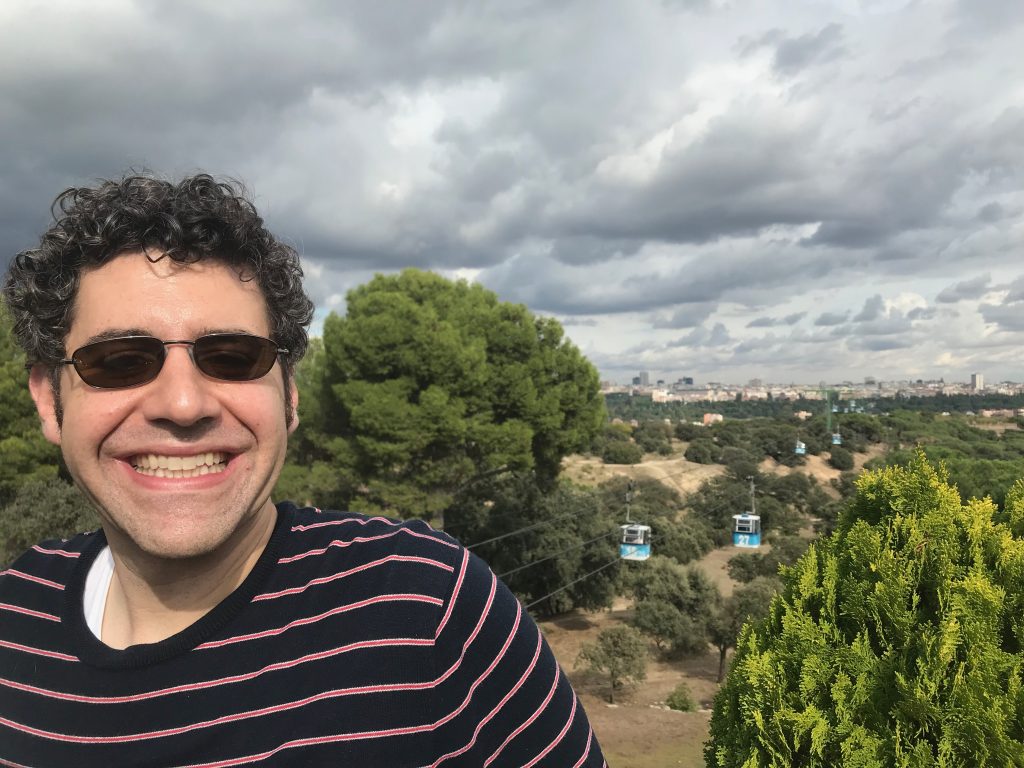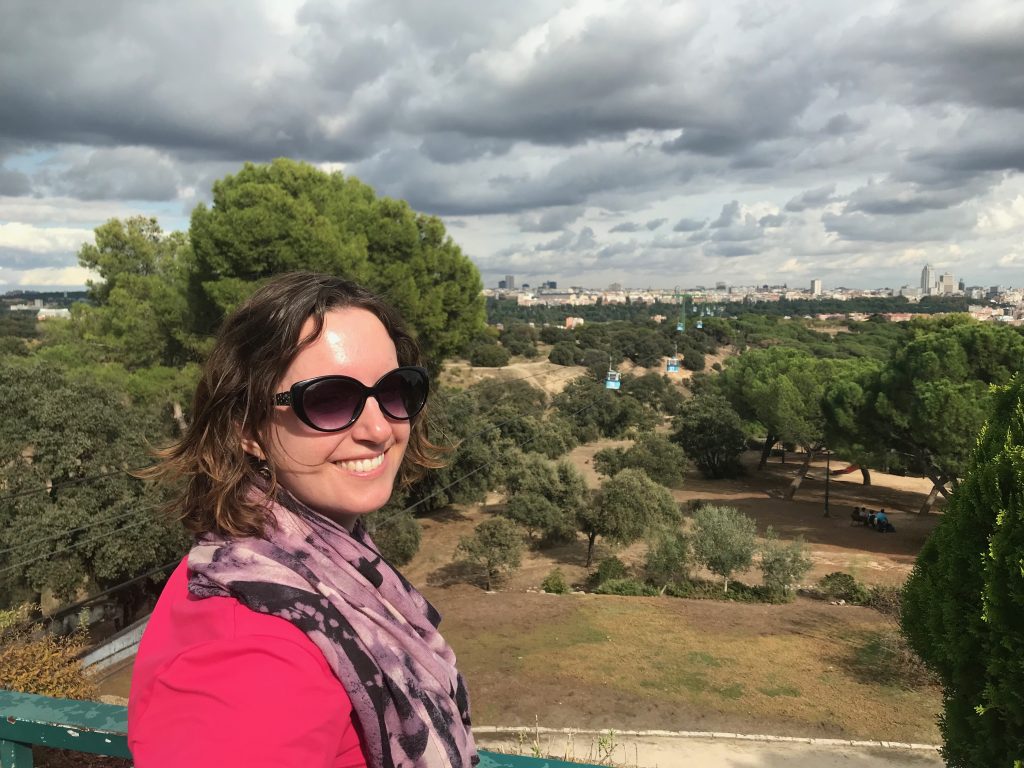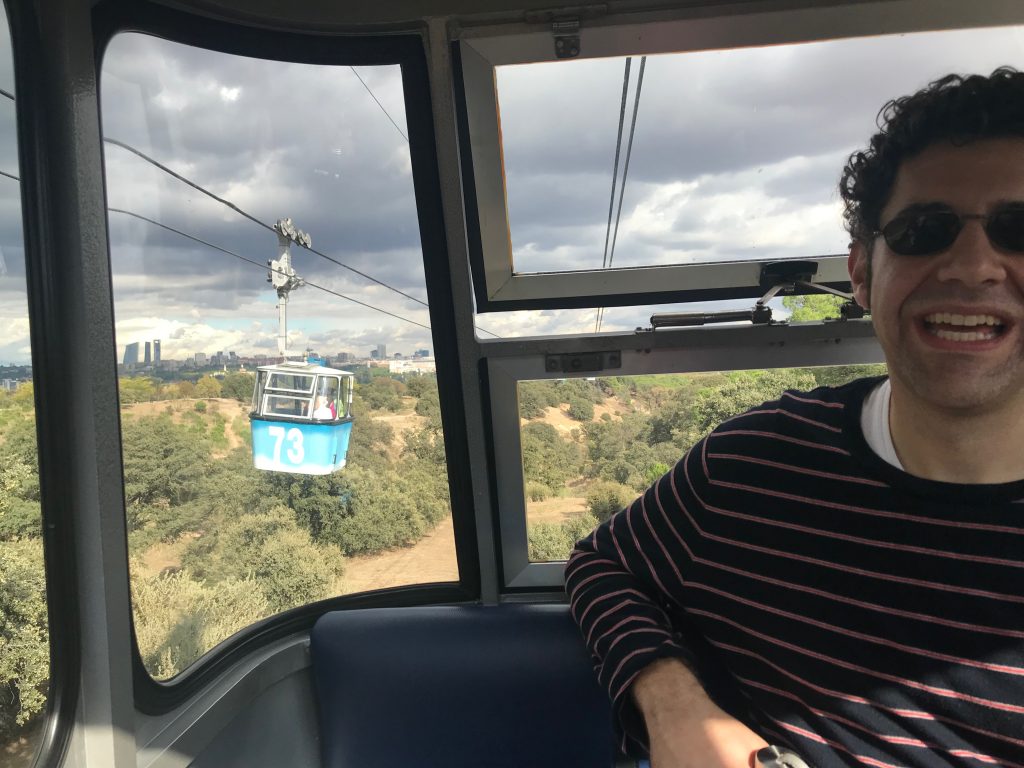 After riding back down to Parque del Oeste, we walked through the park's rose garden.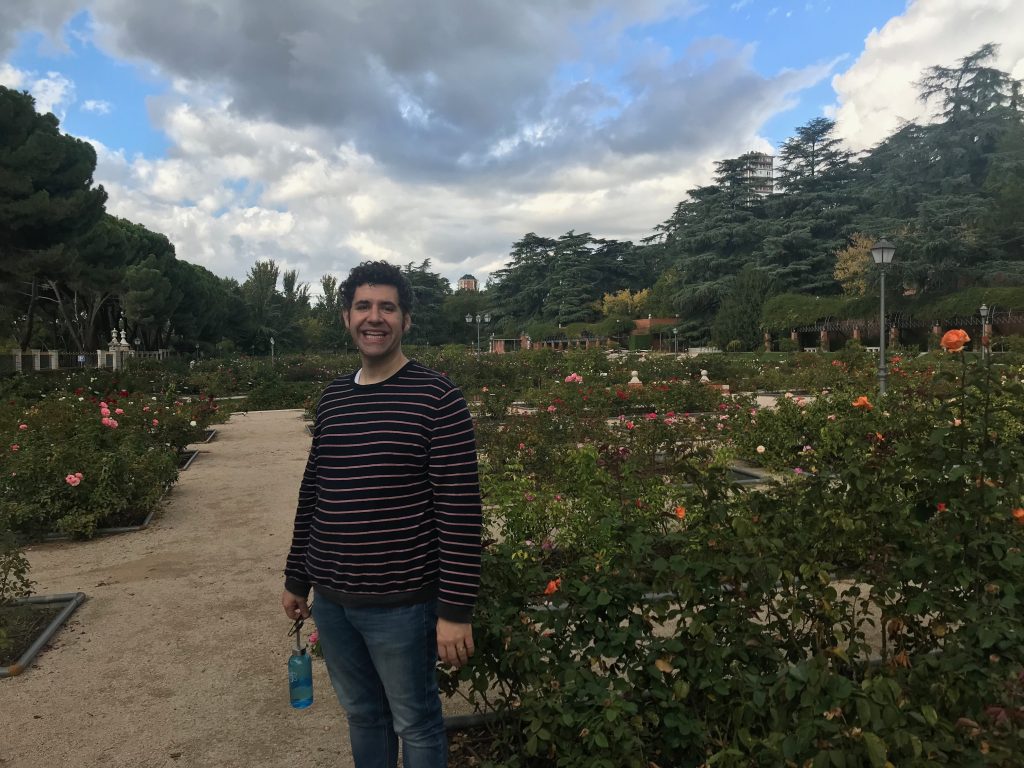 Then later that same evening, we headed out again for a special nighttime art exhibition called October Moon.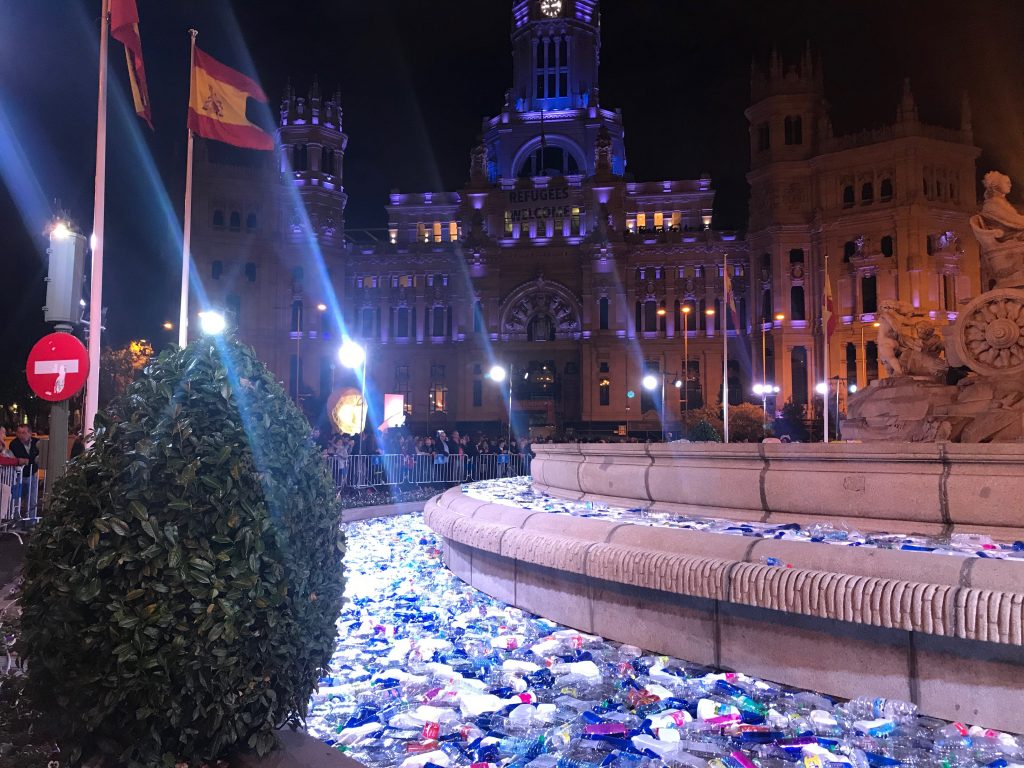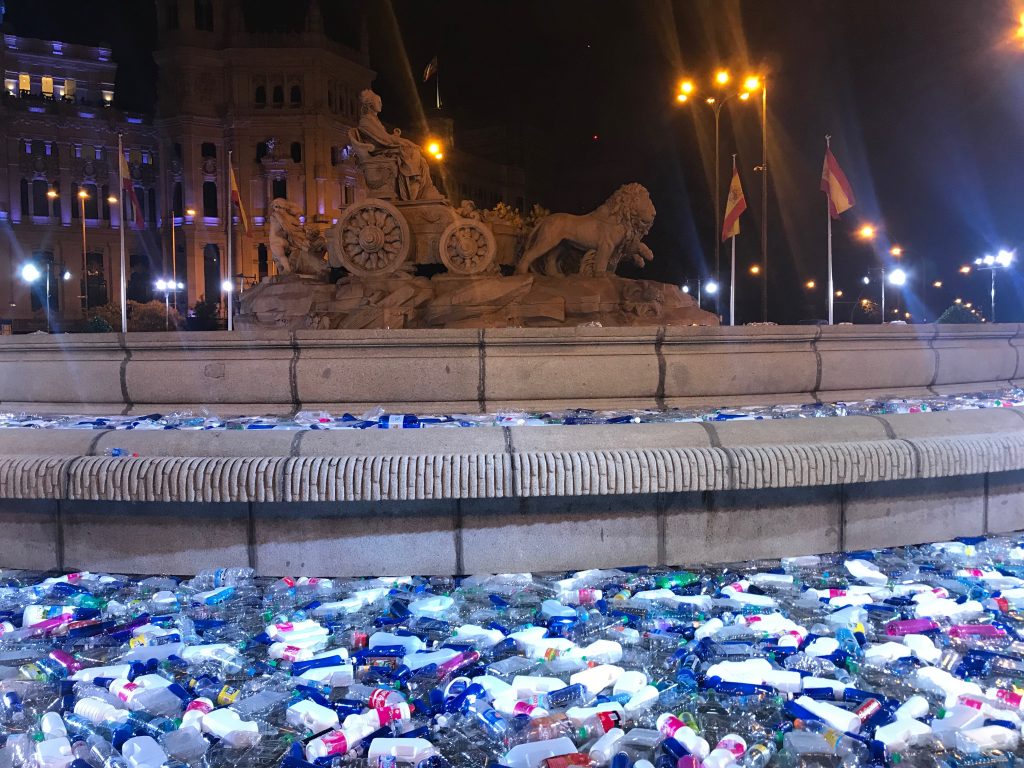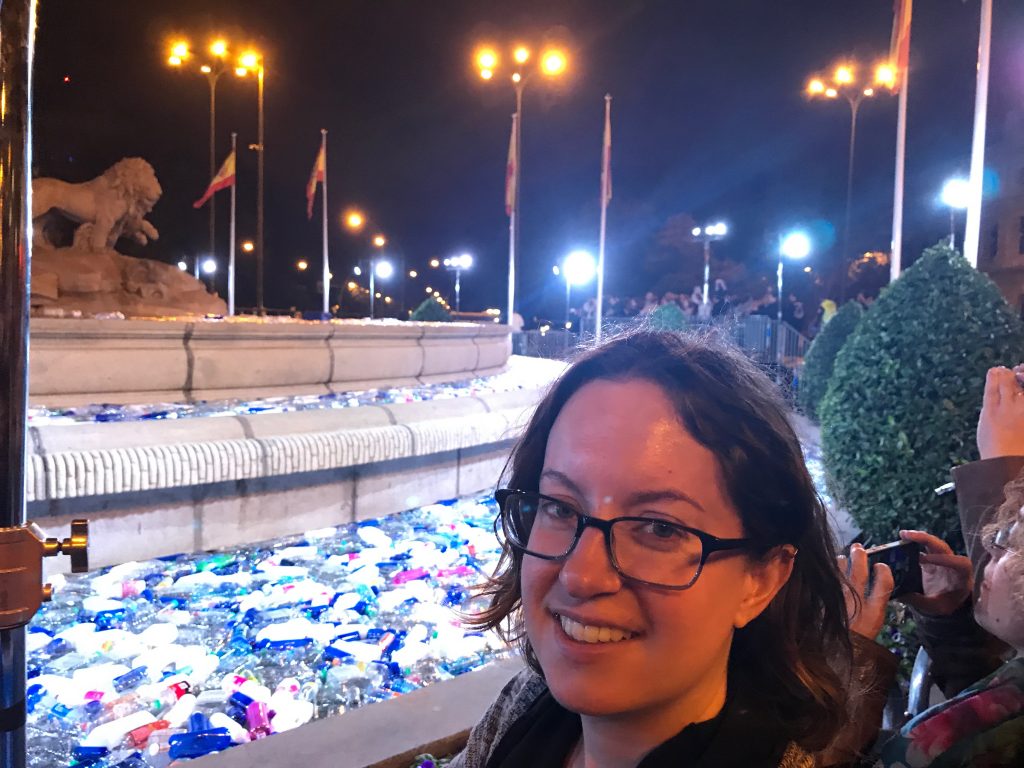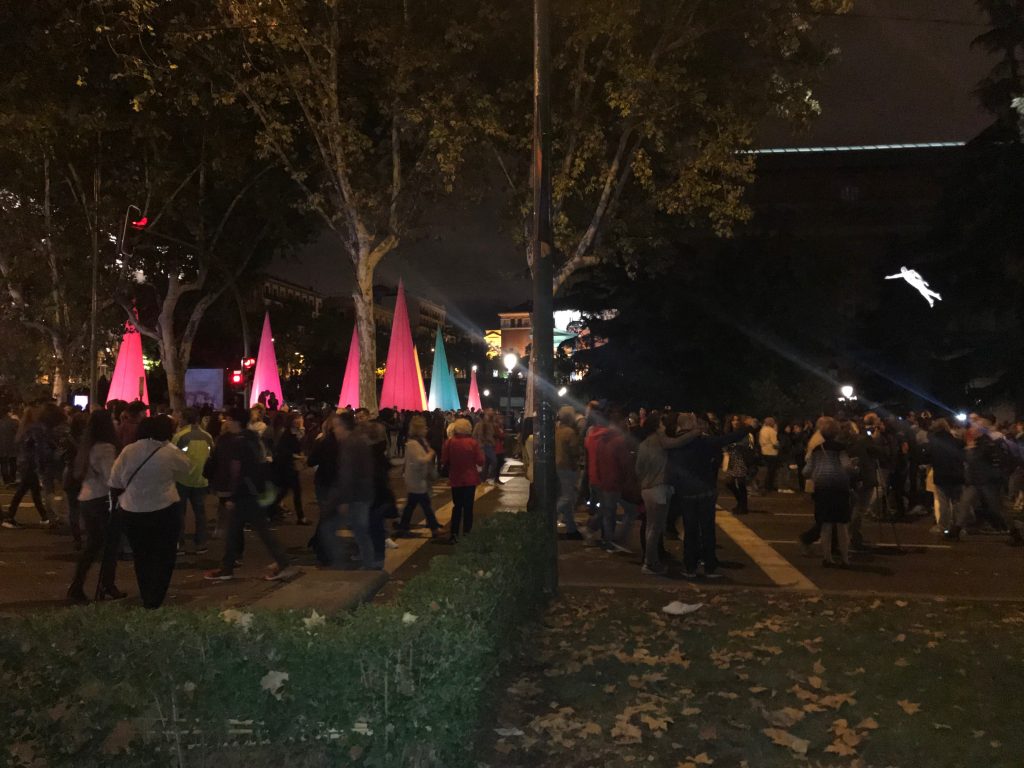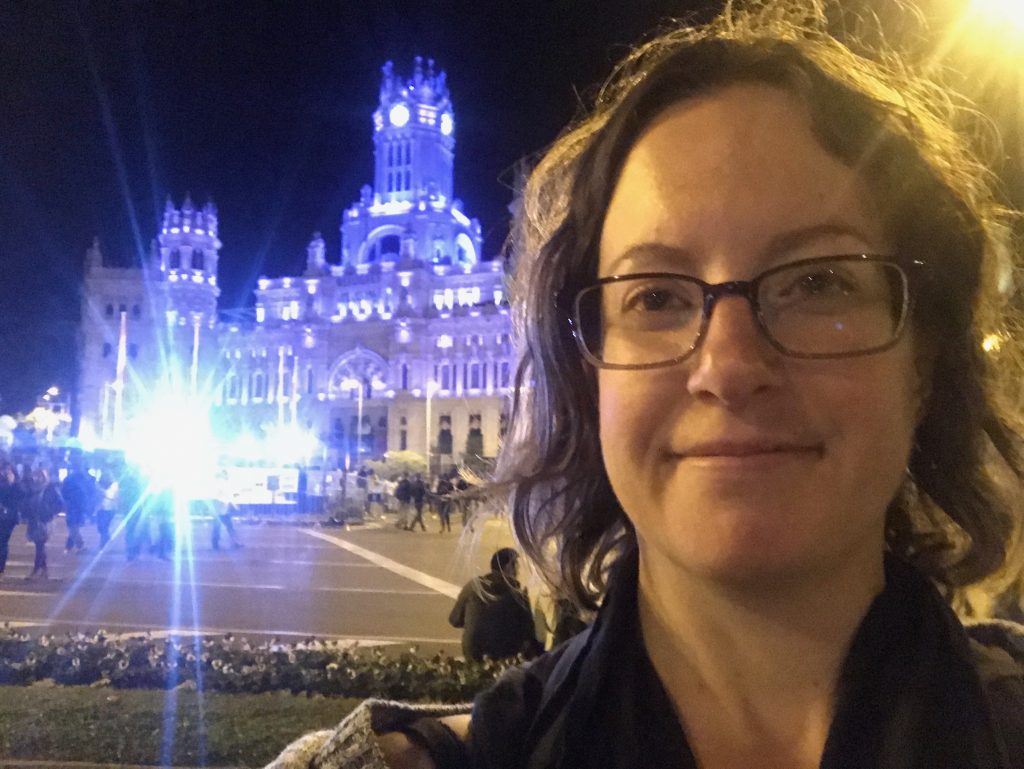 Doer really liked these moving shapes projected into trees in the park.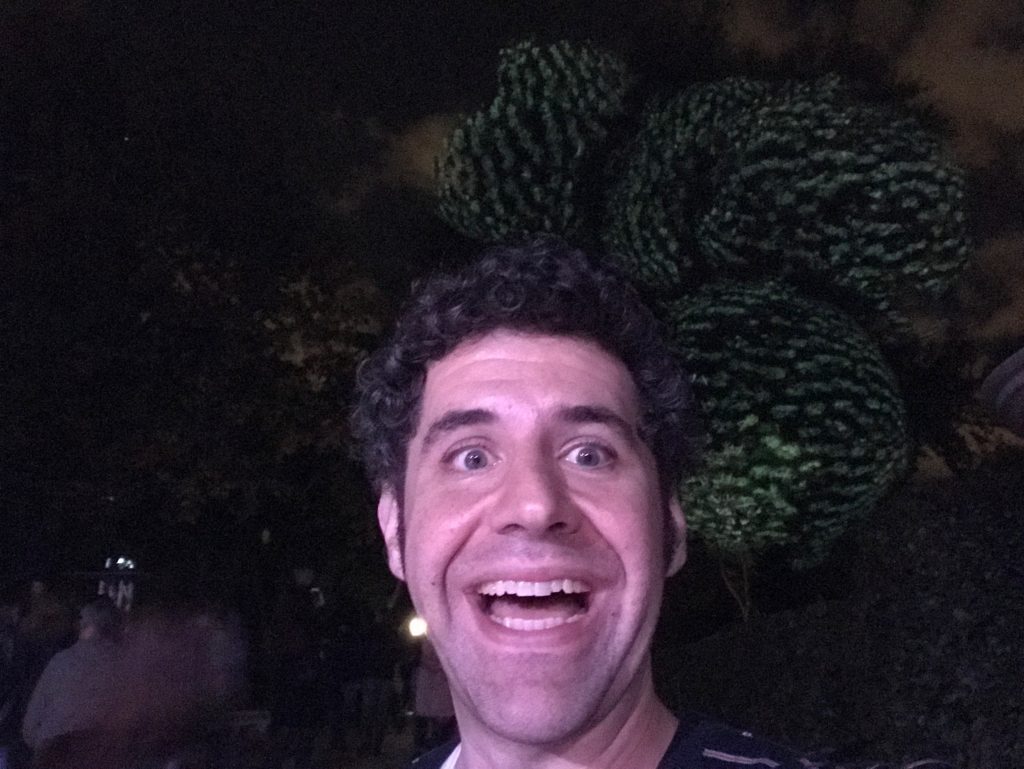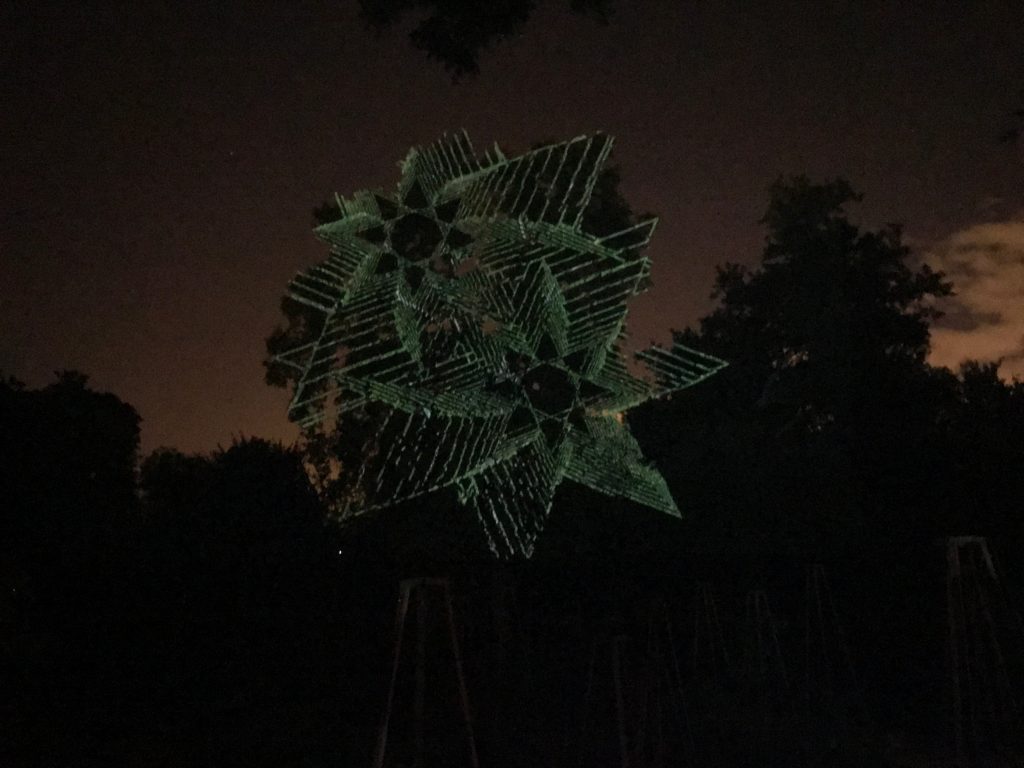 At the end of the walk through the park, there was a display of… festive autumn gourds? As Americans, we were non-plussed, but the locals seemed to be impressed at the variety. Guess there is no state or county fair here where they would have seen them before?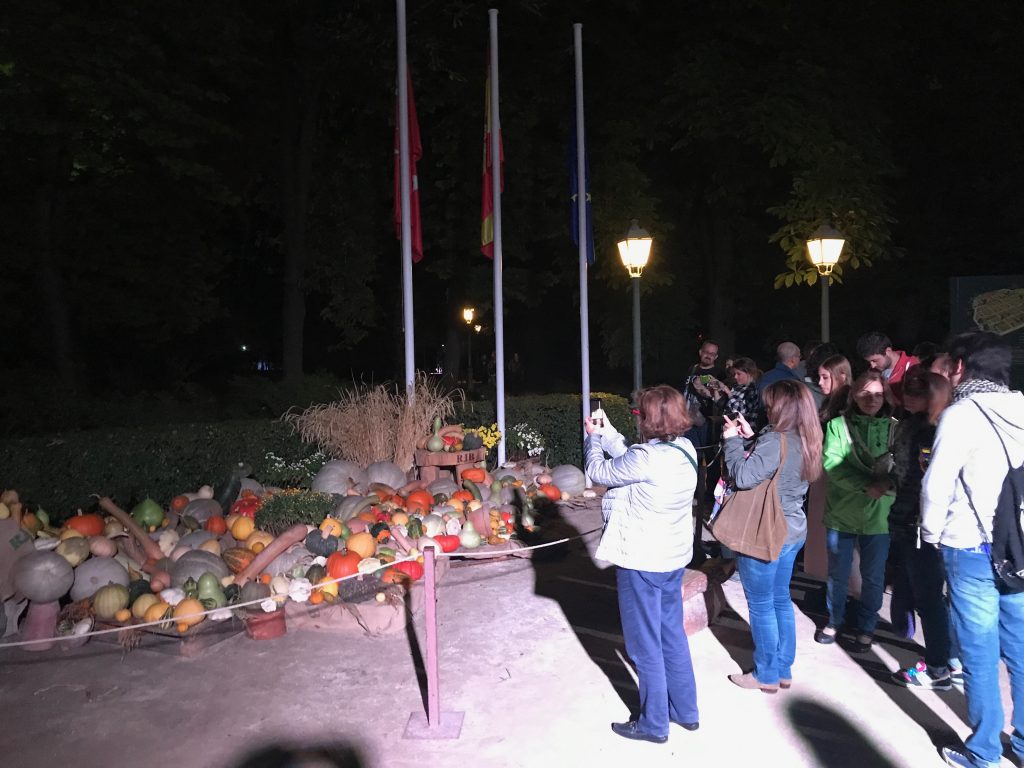 Meanwhile, Dreamer was doing her best to enjoy these giant birds in the trees.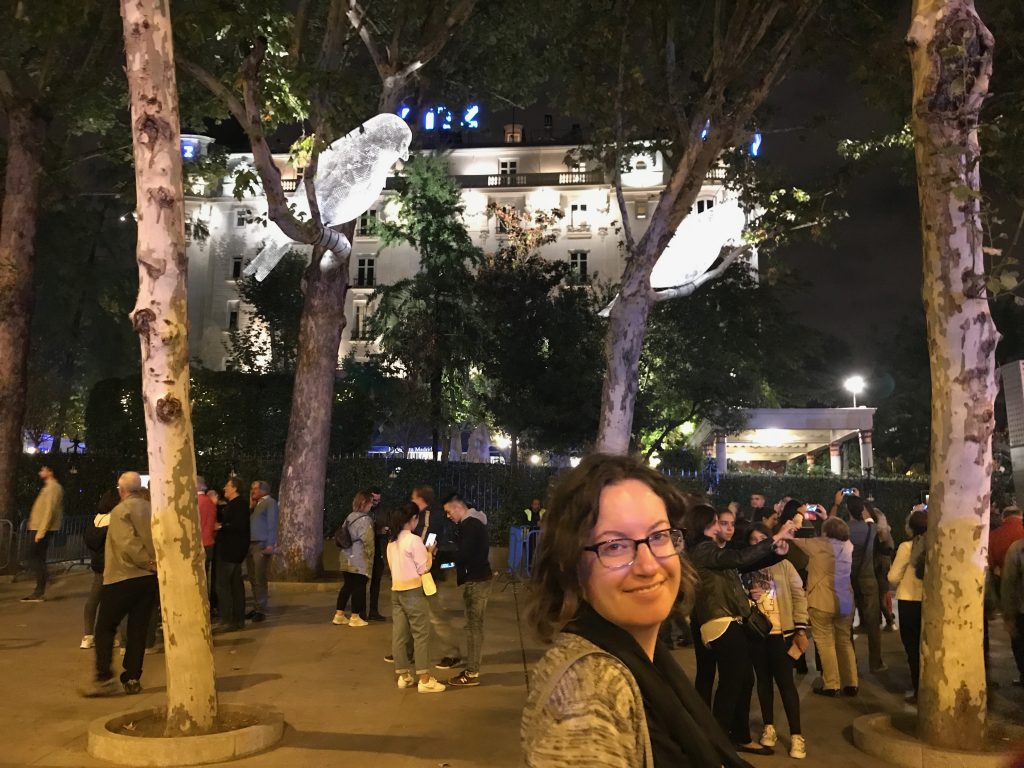 But – alas! – by the time we reached the light up people, she had reached her limit of staying up late and waiting in line.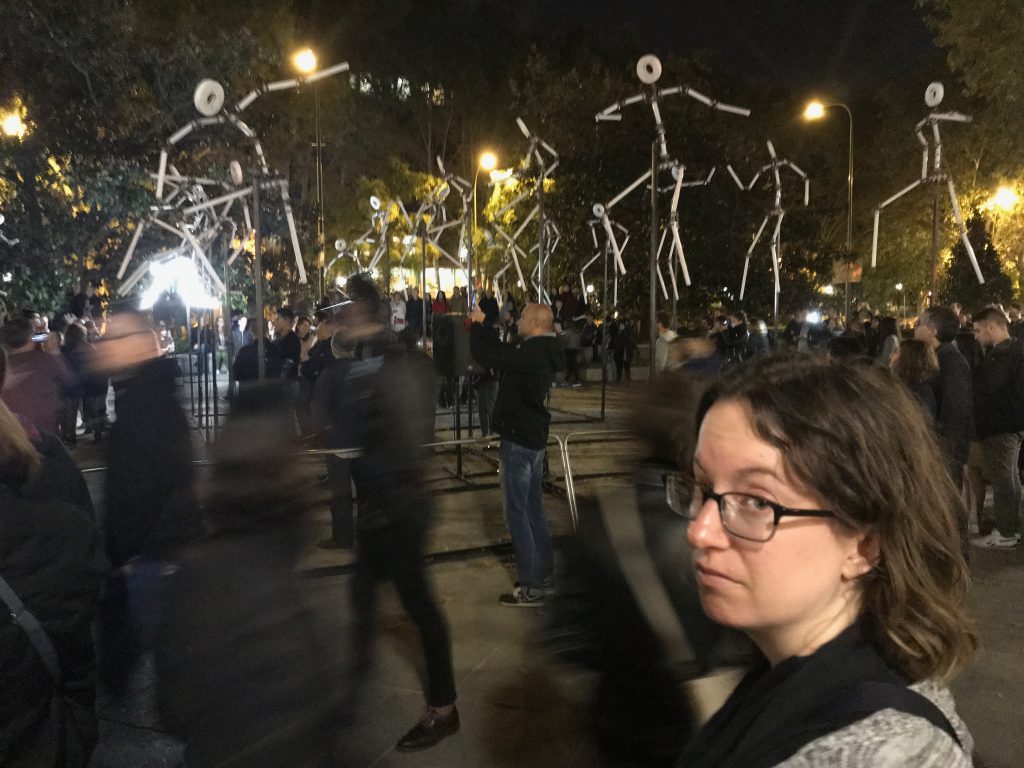 And home we went to put Dreamer to bed.