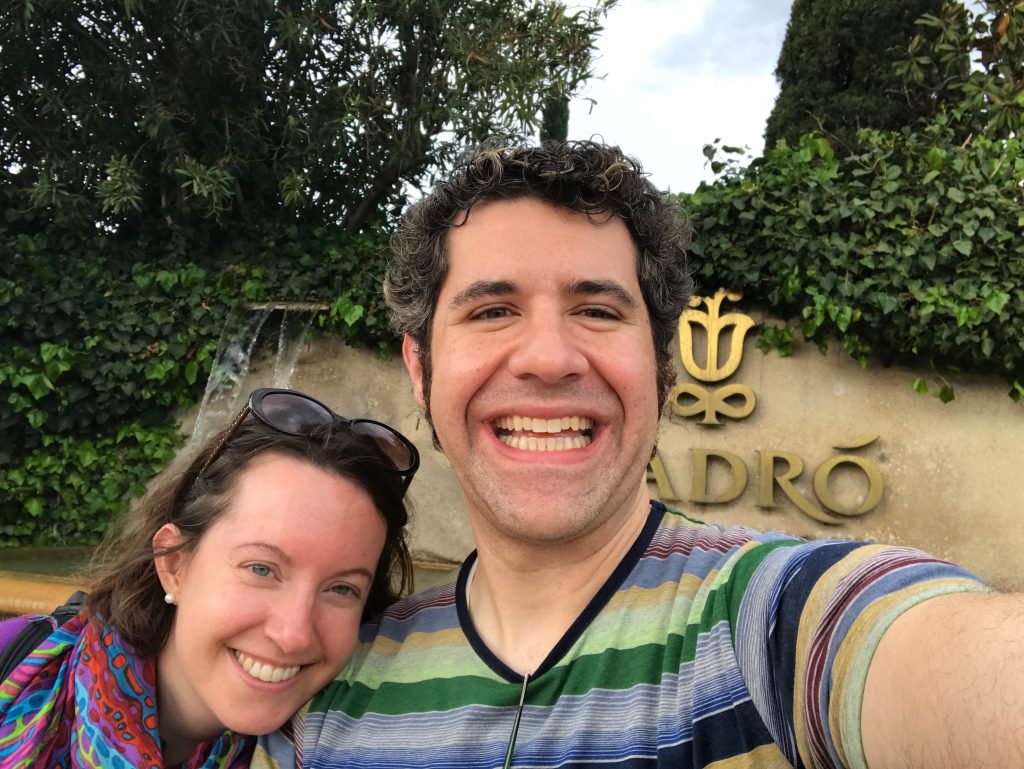 We spent the first weekend of March doing some fun activities at home, too, and we managed to stayed just as busy as our previous weekend at home. This time around, we filled our days and nights with a quirky museum, a spa, a parade, rice, pyrotechnics, porcelain figurines, and horchata (sounds like a lot, but to be fair, our weekends are three days – yes, our life is rough).
Saturday: Spa, playing card museum, and a surprise parade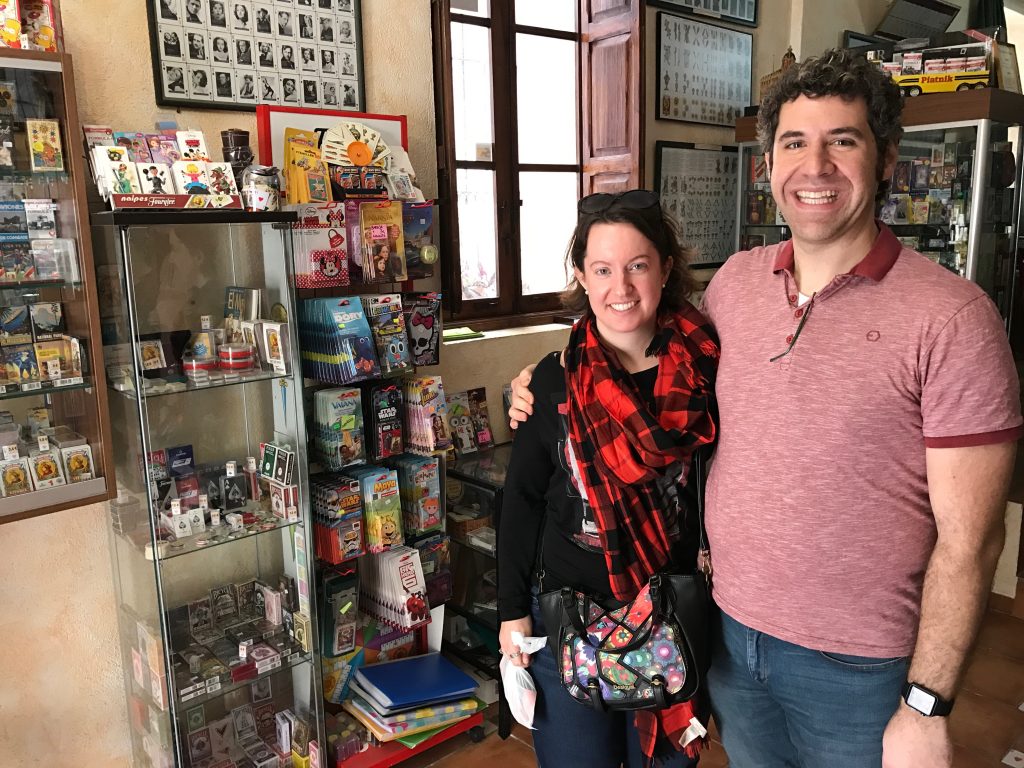 Playing card games are quite possibly an even more popular pastime in Spain than in America, and that's saying something because we know a lot of Americans who play cards religiously. A Spanish baraja has only 48 cards, rather than 52 in an American deck; other than that, they are quite similar. And, as luck would have it, there was a quirky museum dedicated to the naipe in the nearby town of Orpesa. Maybe not worth the trip alone, but combine that with bathing time in Europe's largest seawater spa, and you have yourself a pretty nice little Saturday.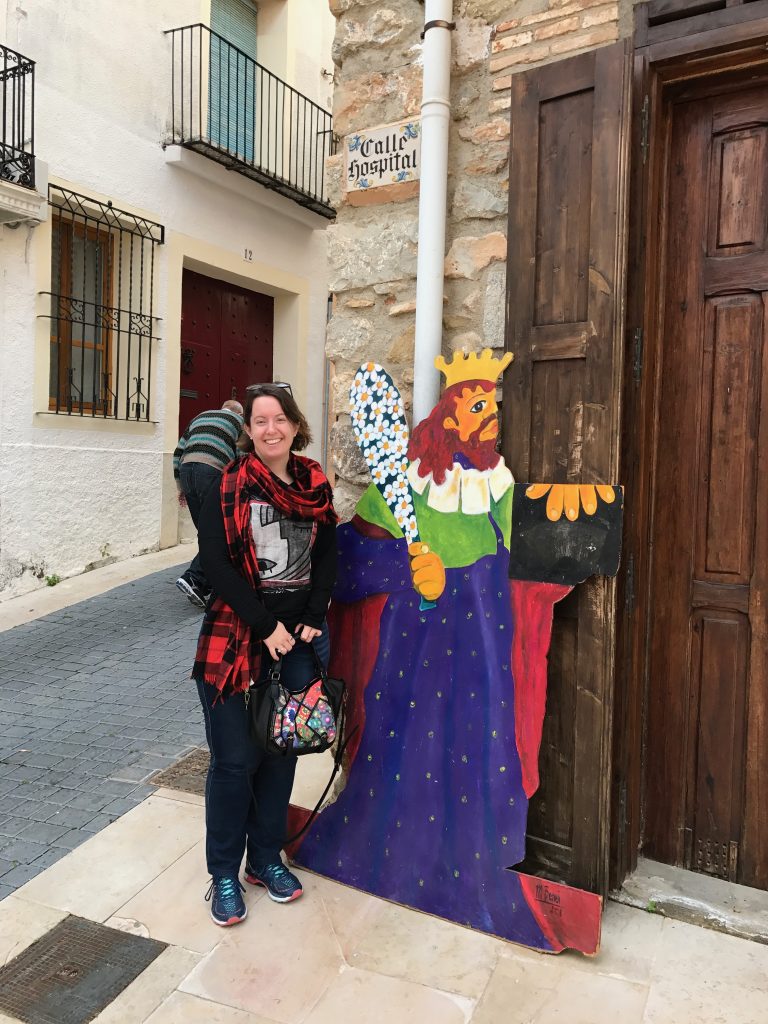 The owner of the Museo del Naipe was kind enough to give us a personal tour. There are treasures here from his career in one of Spain's remaining card factories in Vitoria (capital of the Basque Community in Northern Spain), plus of course playing cards from all around the world.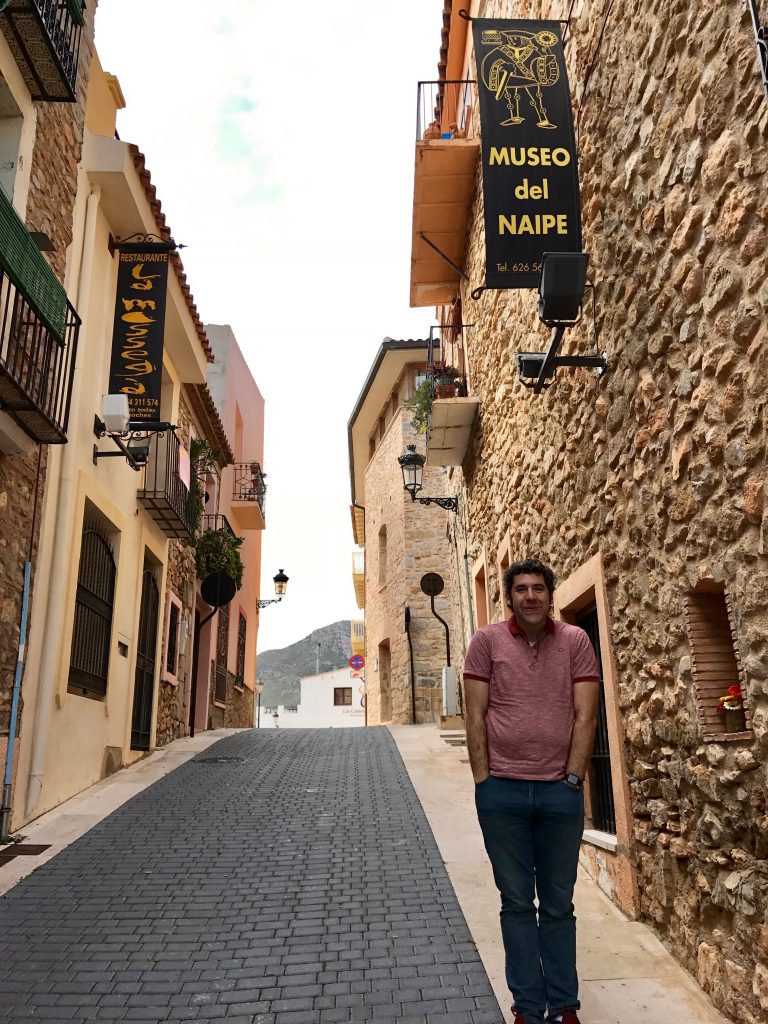 When we were done with the museum, we sought out a nice Spanish lunch. Spanish lunches have a tendency to make one sleepy…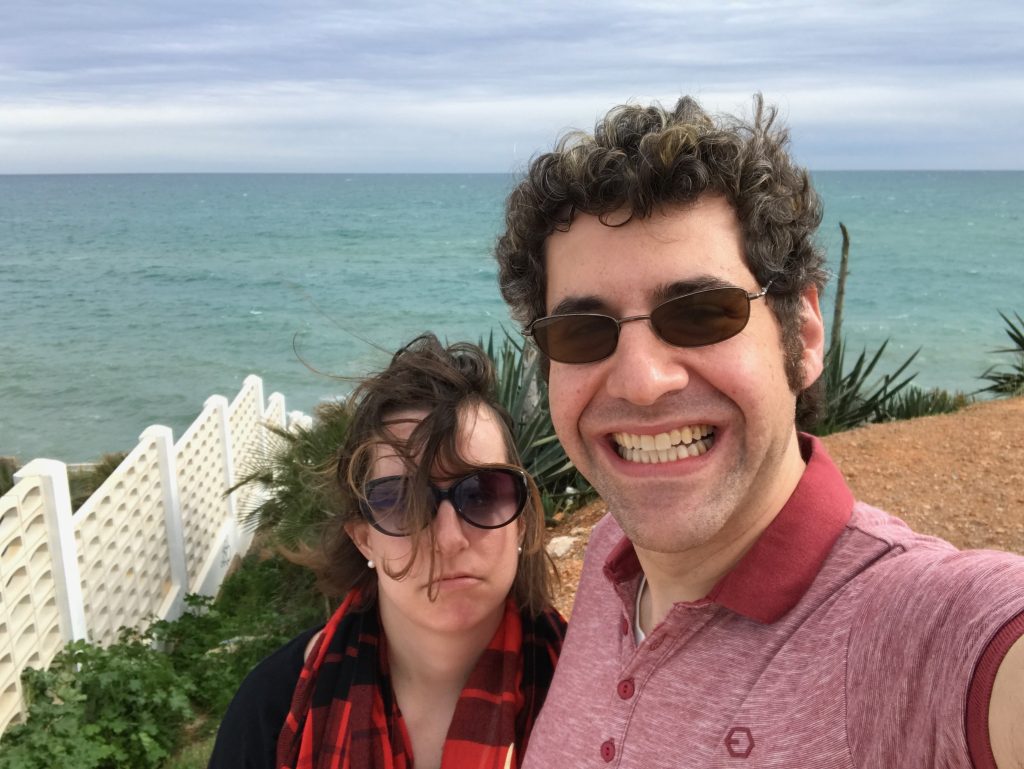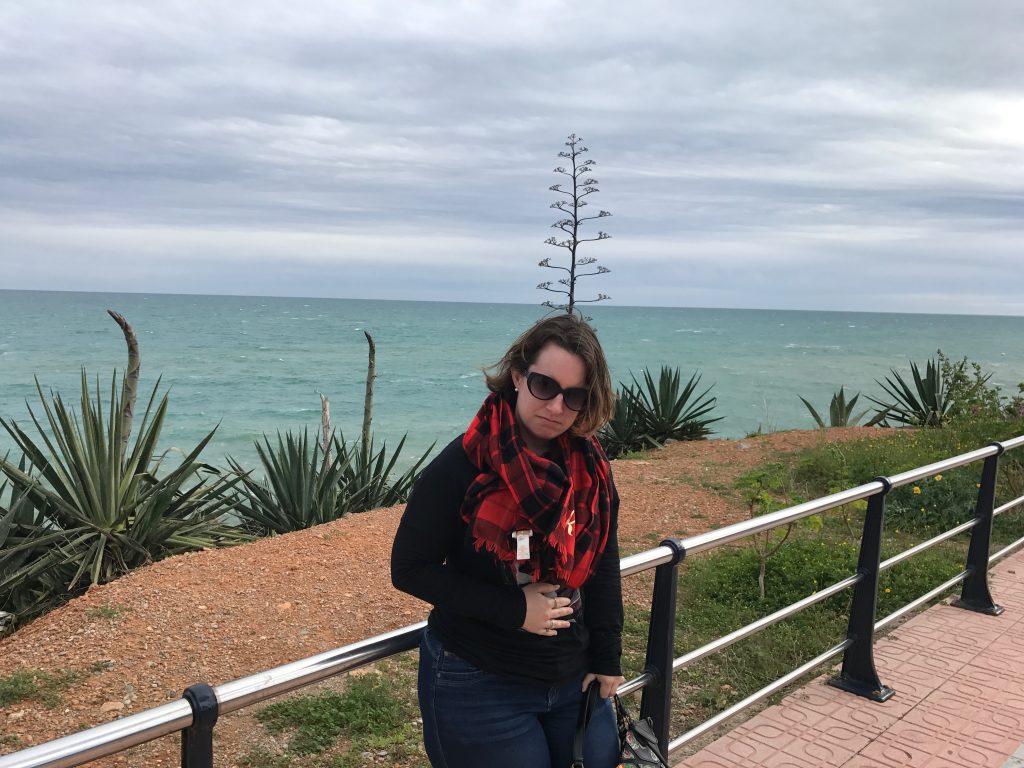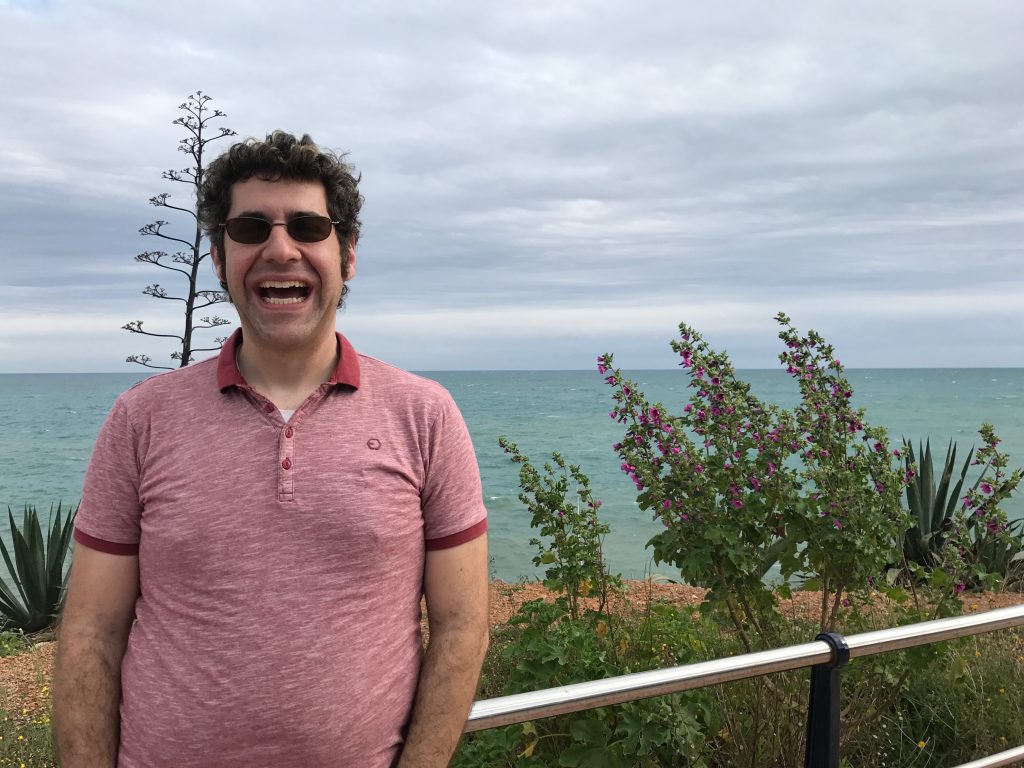 Then, along came the stray cat that changed everything…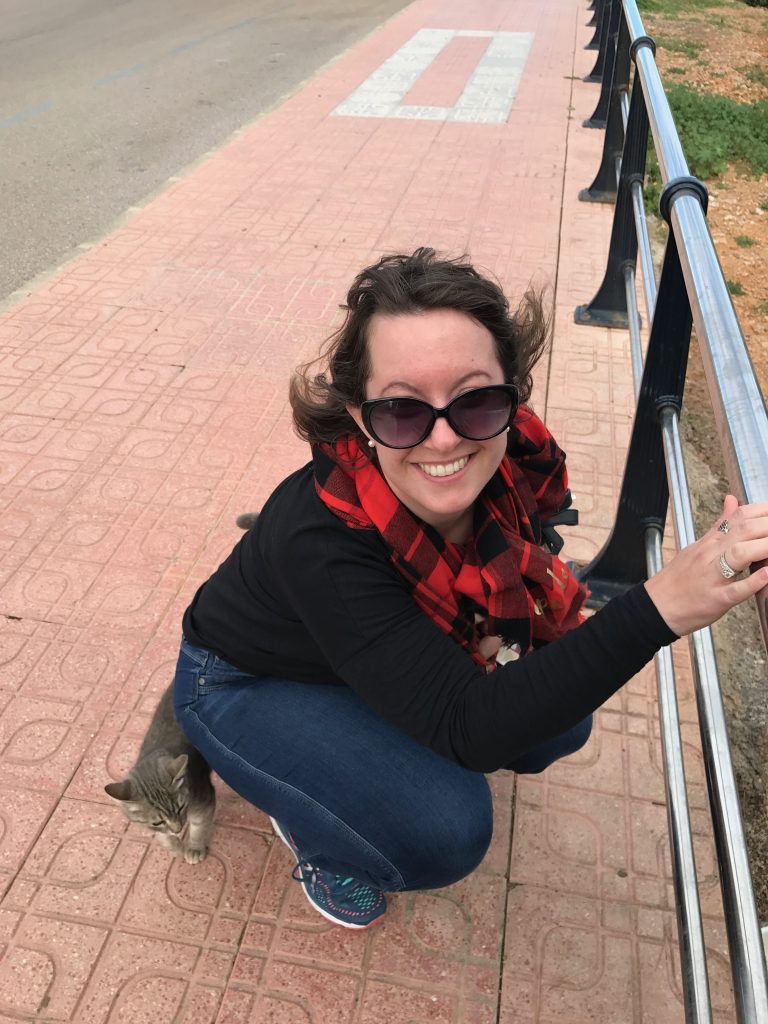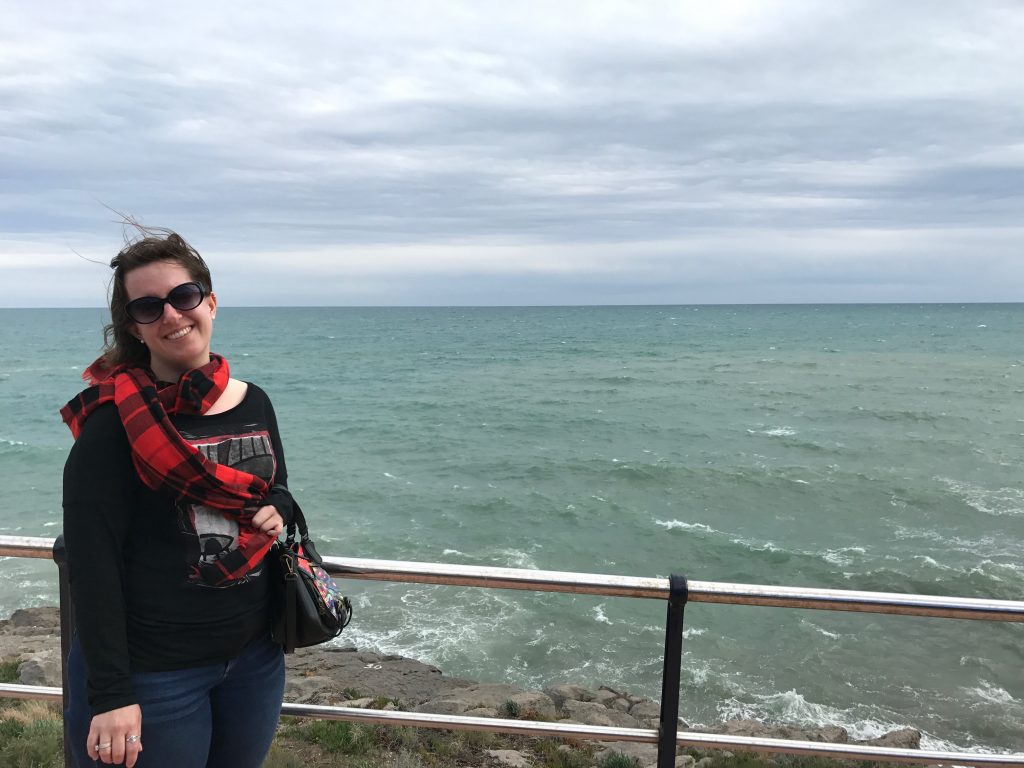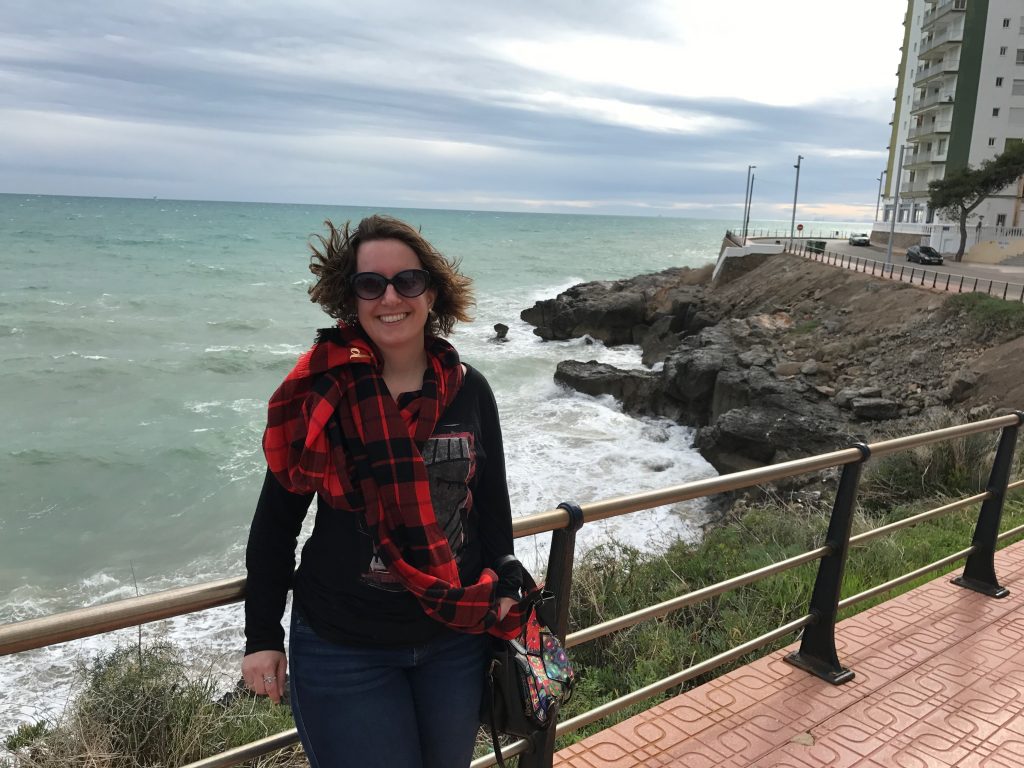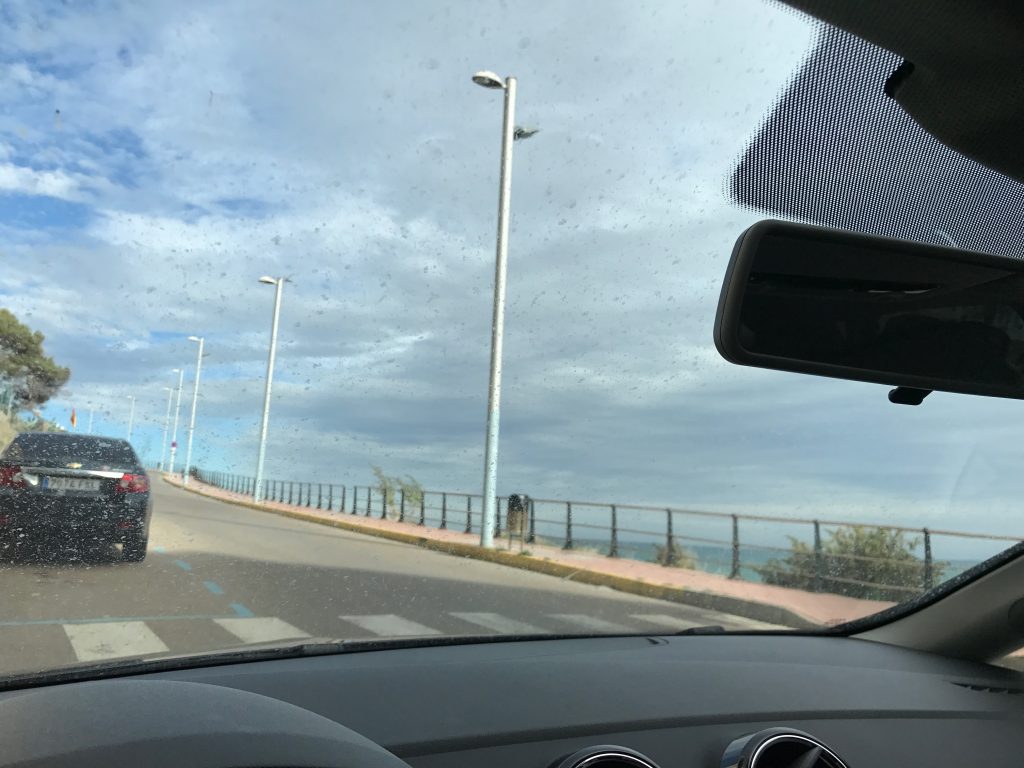 Feeling restored, we headed off to enjoy the rest of our day at the spa. The Marina d'Or complex pretty much dominates Orpesa del Mar. It draws tourists from all over Europe with vacation packages like you'd find in any other beachside town. The spa was relaxing, with a giant seawater pool and a variety of steam and vapor rooms. Photos aren't allowed inside the spa, but we snapped one outside as we left the complex.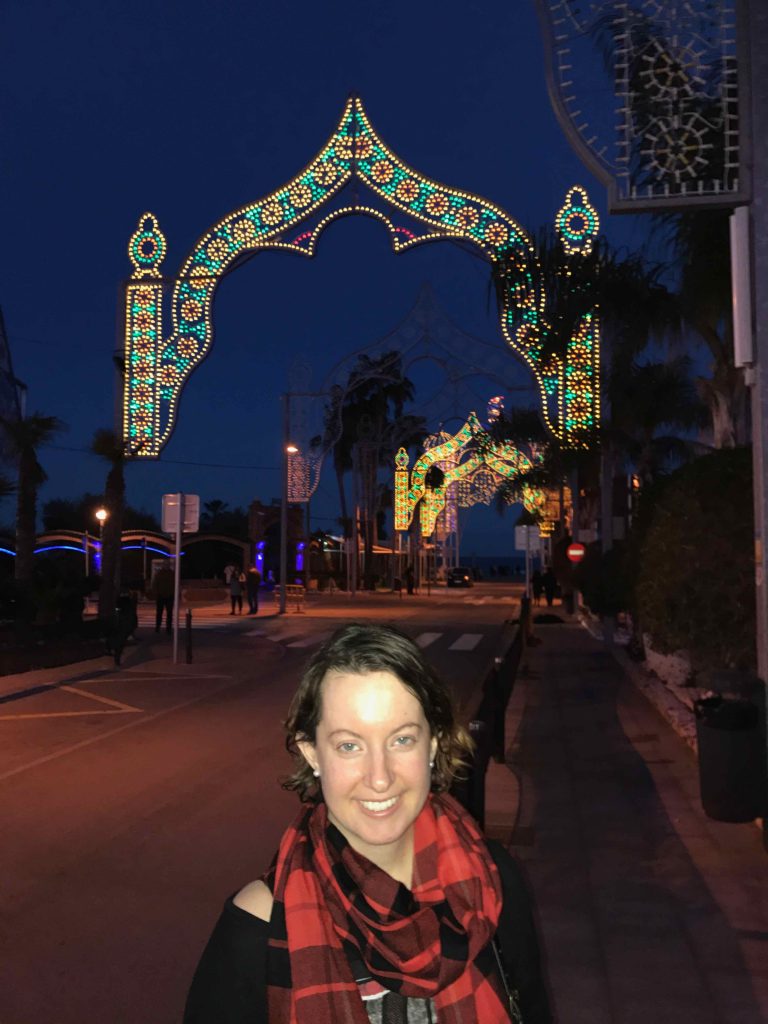 Thinking we were done for the day, we headed back home, only to find there was a parade about to start. We soooo weren't done; this is Spain, after all, and we have appearances to keep up. That night: a celebration anticipating the upcoming Fallas.
The parade began, as so many do, with some traditional Valencian music played on traditional Valencian instruments.
After that, things got satirical real fast, as again they are wont to do in Valencian cultural displays.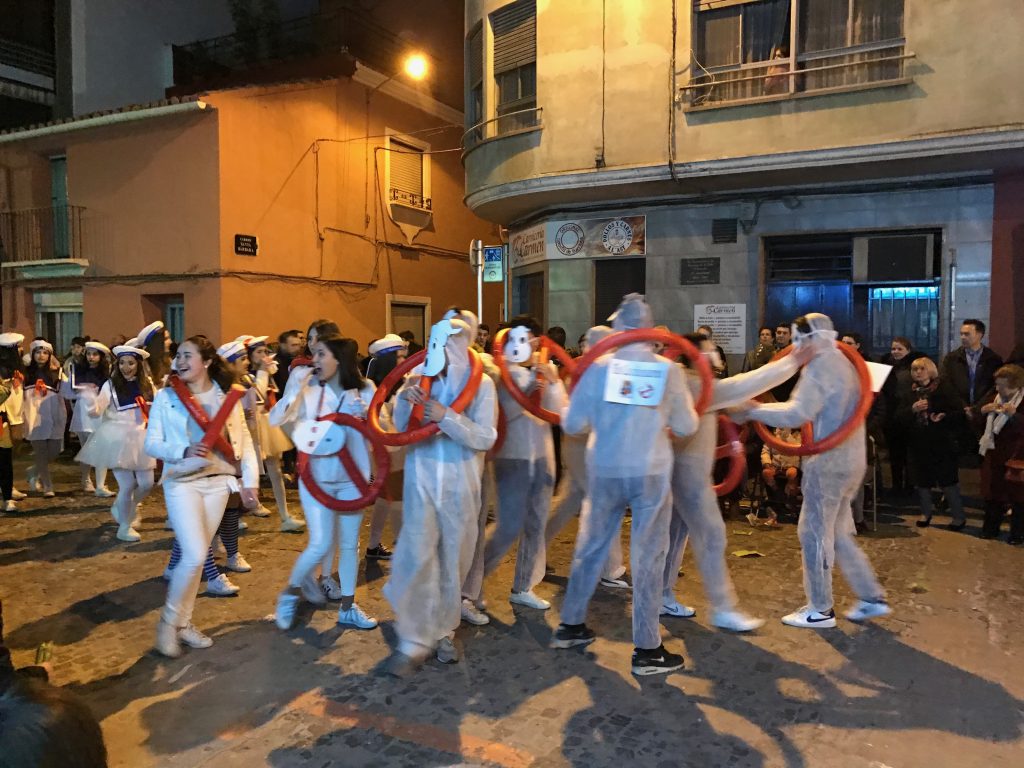 Aah, these guys look familiar. That's right: it's Els Caçafantasmes!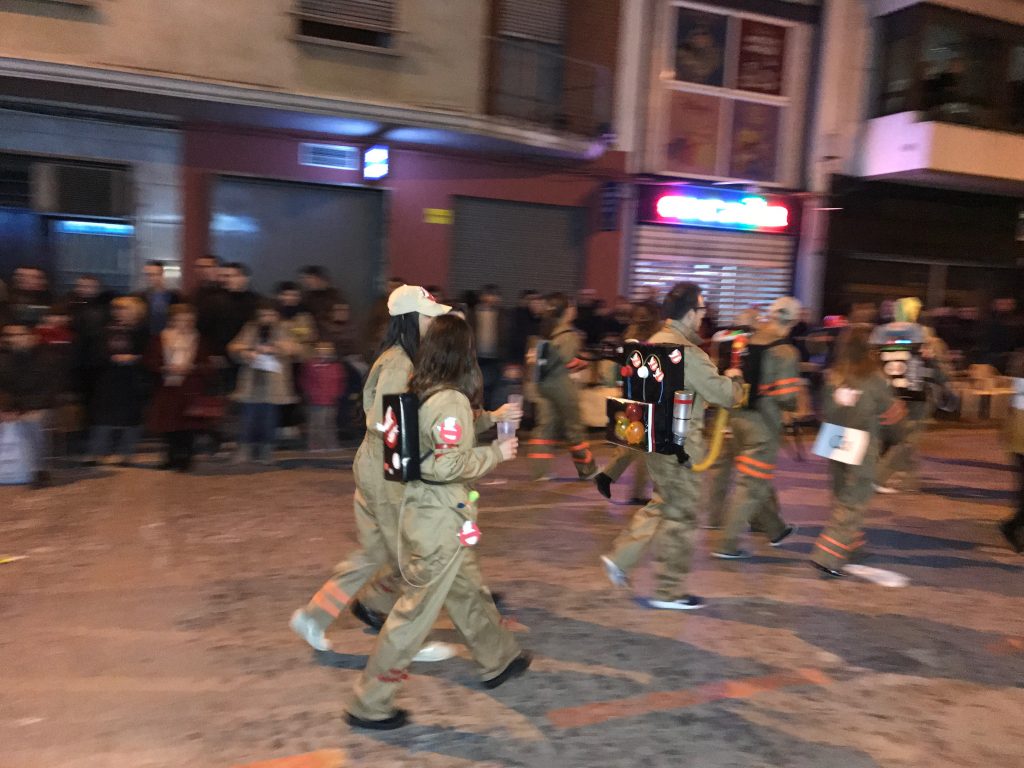 There was obviously more subtlety to these themes than we were able to comprehend. This one was pretty easy, though: the bull was being paraded around in the same manner as we had seen with the virgin a few months back.
We were apparently near the end of the parade route, as we waited until a half hour after the start time before we saw anything. Also, there was no shortage of smokers enjoying the parade. Lots and lots of smokers. Again: welcome to Spain.
And here we have yet another common theme.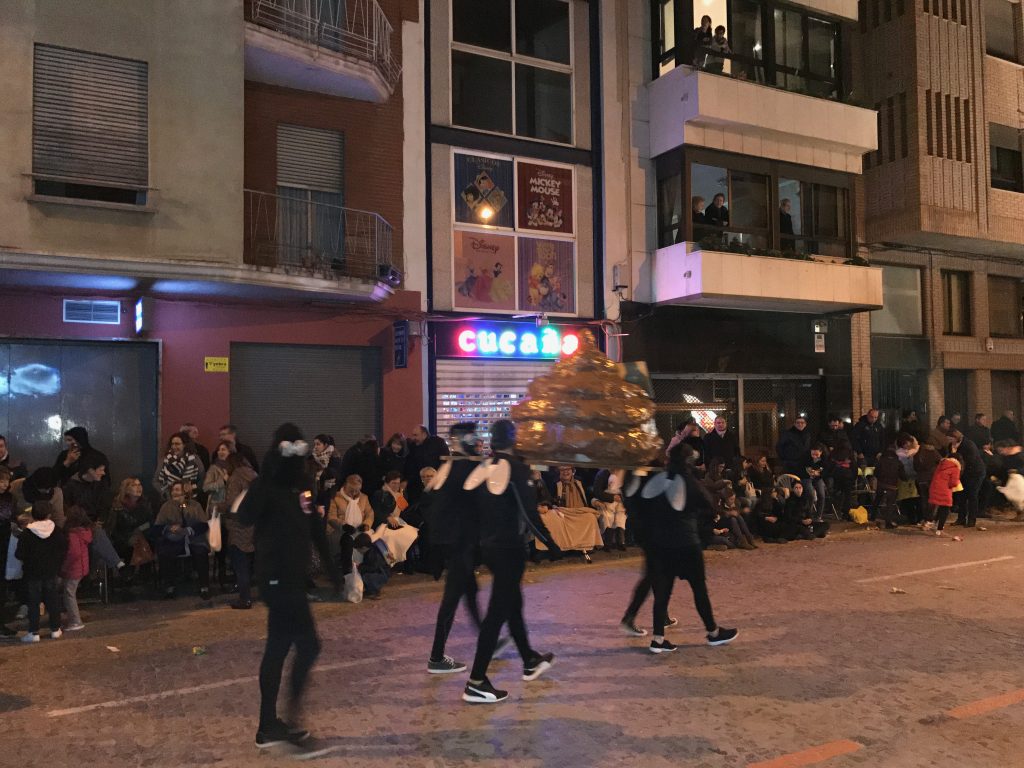 On the side of the toilet was written,
quants més volen manar
la caguer es fa més gran
"The more they send, the bigger the shit gets."
There were many elaborate floats, which reminded us of the batalla de flores last September.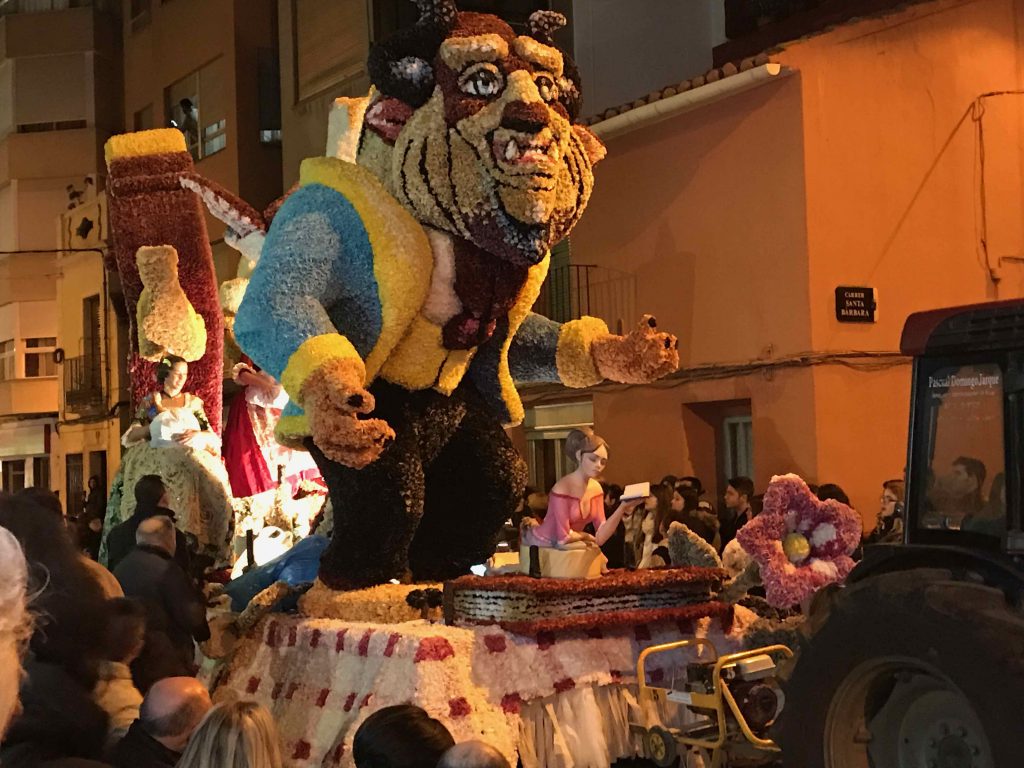 There were many falleras throwing candy and snacks for the kiddos.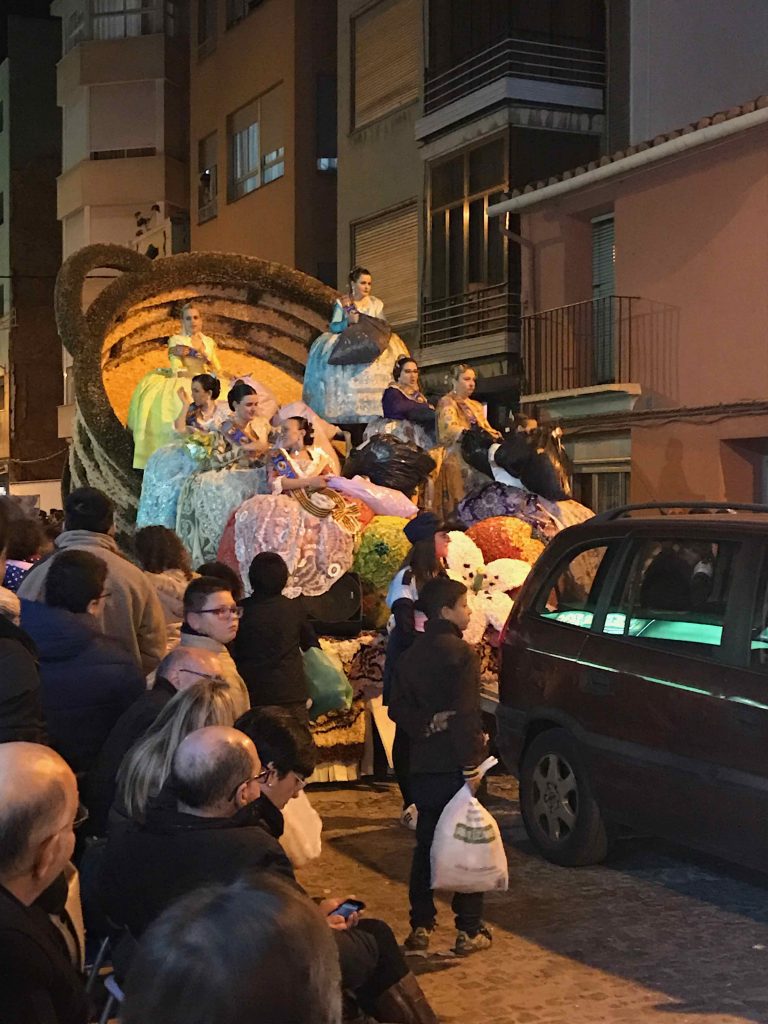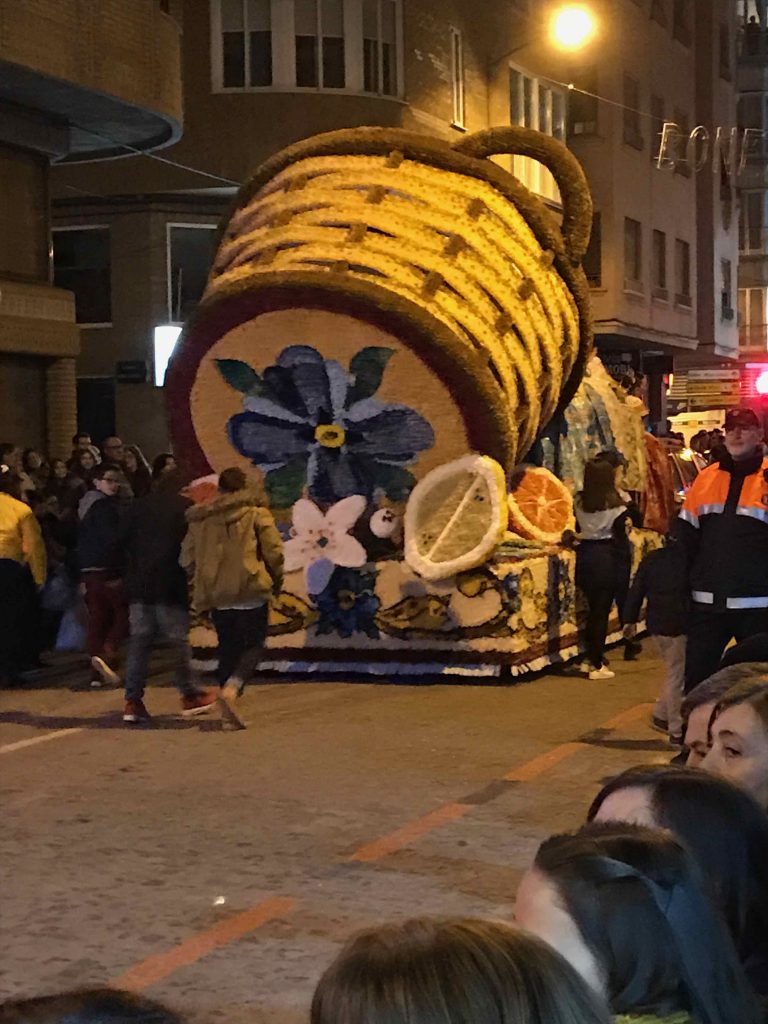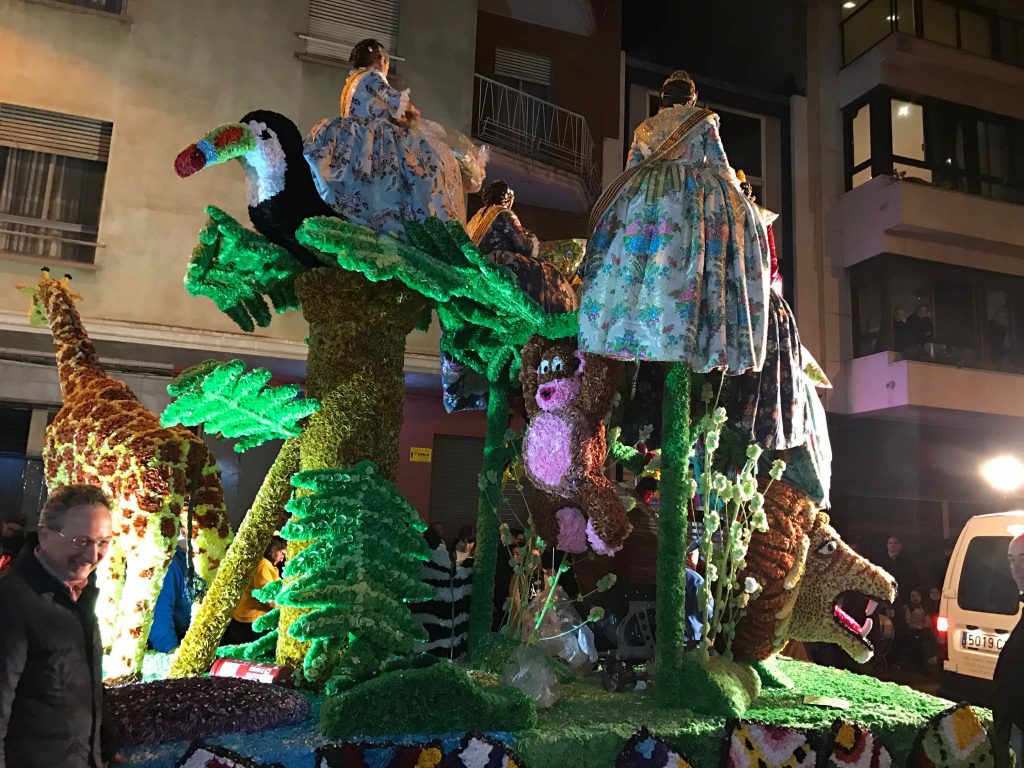 Dreamer always appreciates a drumline.
Don't forget, Mediterranean winters are freezing. It may have been as low as 55°F that night.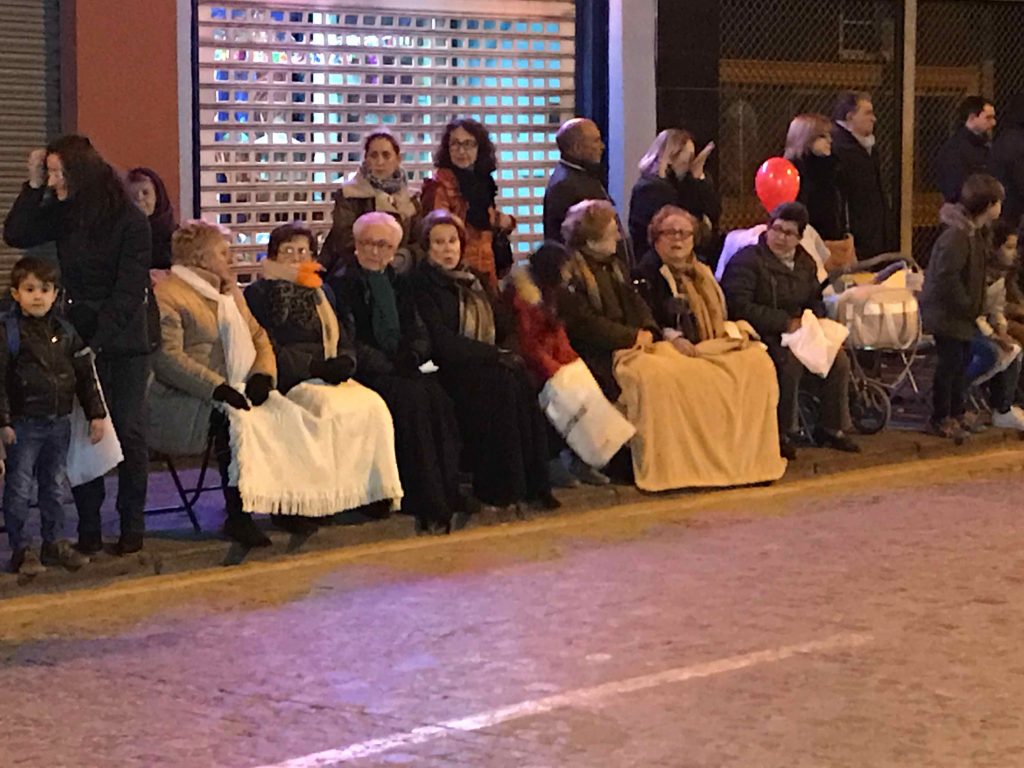 Sunday: Recovery with rice
Since Saturday was such a big day for us, Sunday began more gently, with pancakes, or American Tortillas as they're known here. Shout out to our friend Mary Lee – thanks for reading; you have your own brand of pancake mix here, we found out.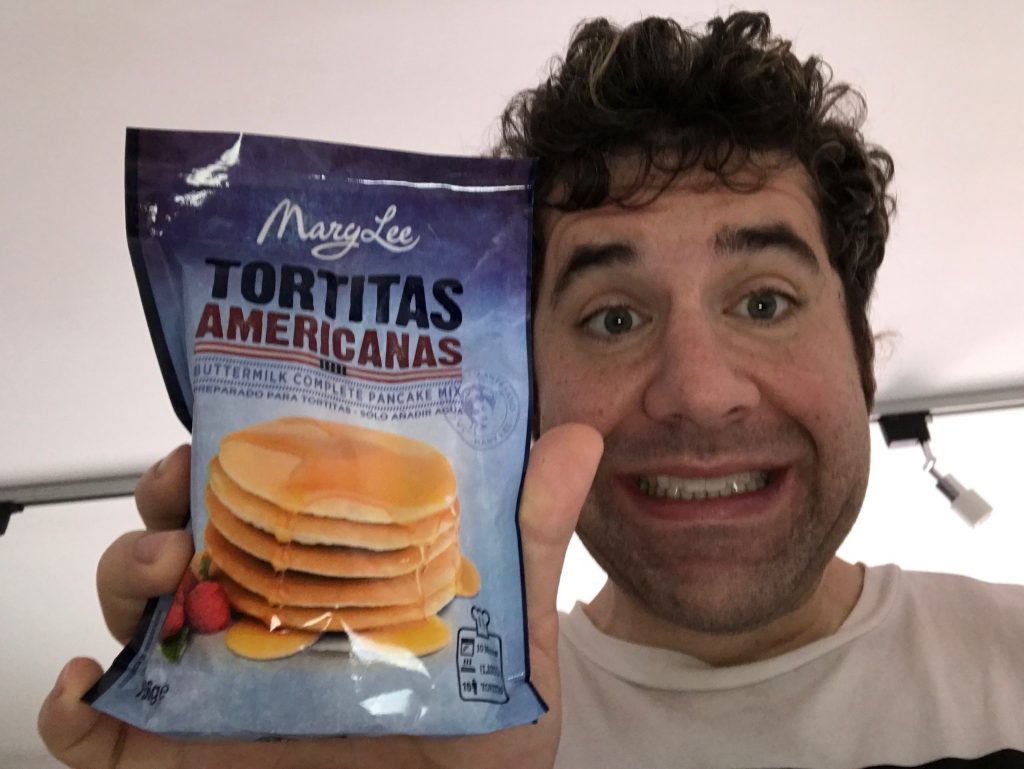 And they were a delicious taste of home. By the way, the maple syrup is in the supermarket here next to the perfume and rubbing alcohol. Spanish Dr. Oz must recommend it as a health supplement or something.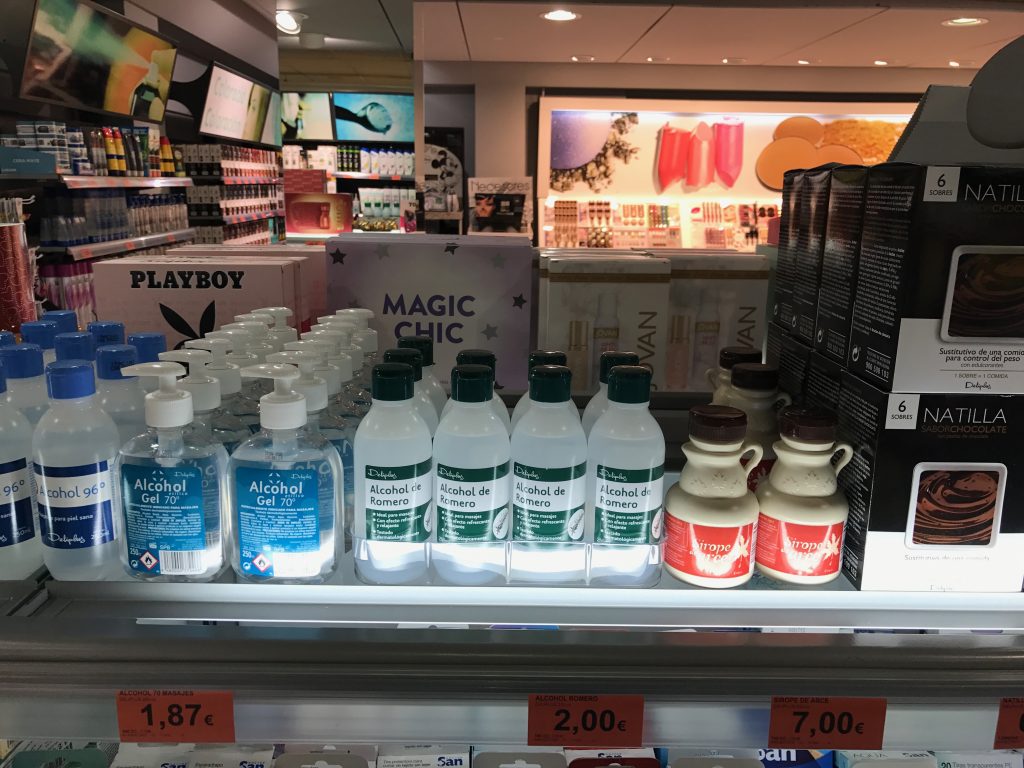 We returned to the Albufera on Sunday for lunch, but you've actually already seen that because we're sneaky… and just that far behind on blog posts currently!
Monday: Orange trees, daytime fireworks, ceramic figurines, & horchata
We started Monday with a photo session in the orange groves right near our place, since the fruit season was coming to an end. Snapped some good pictures!
We also went to Valencia, where we took in our very first mascletà – more on that in an upcoming blog post. Afterward, we made good on something we'd tried to do before but failed: a tour of the Lladró porcelain factory. Last time, our GPS did not work so well and we couldn't find the factory by the time our tour started. This time, we did our homework ahead of time.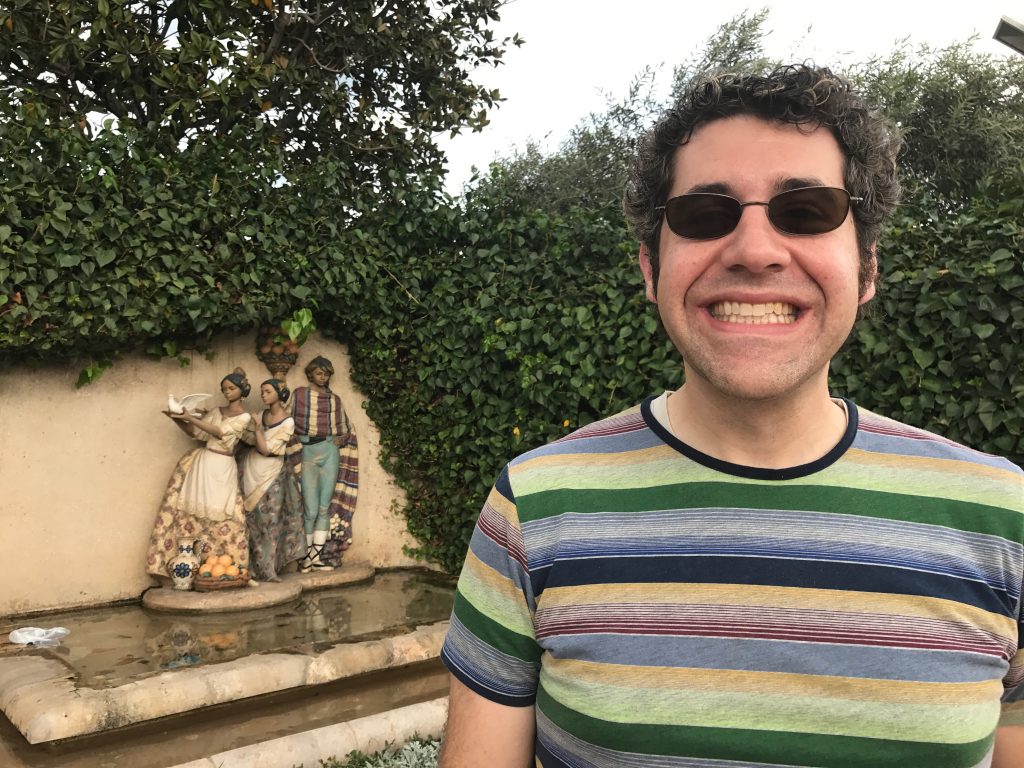 You may know Lladró from your grandma's living room. Doer certainly thinks he does. They make fancy porcelain figurines by hand and are renowned by collectors worldwide. Ceramics are big in our region, in case you hadn't noticed.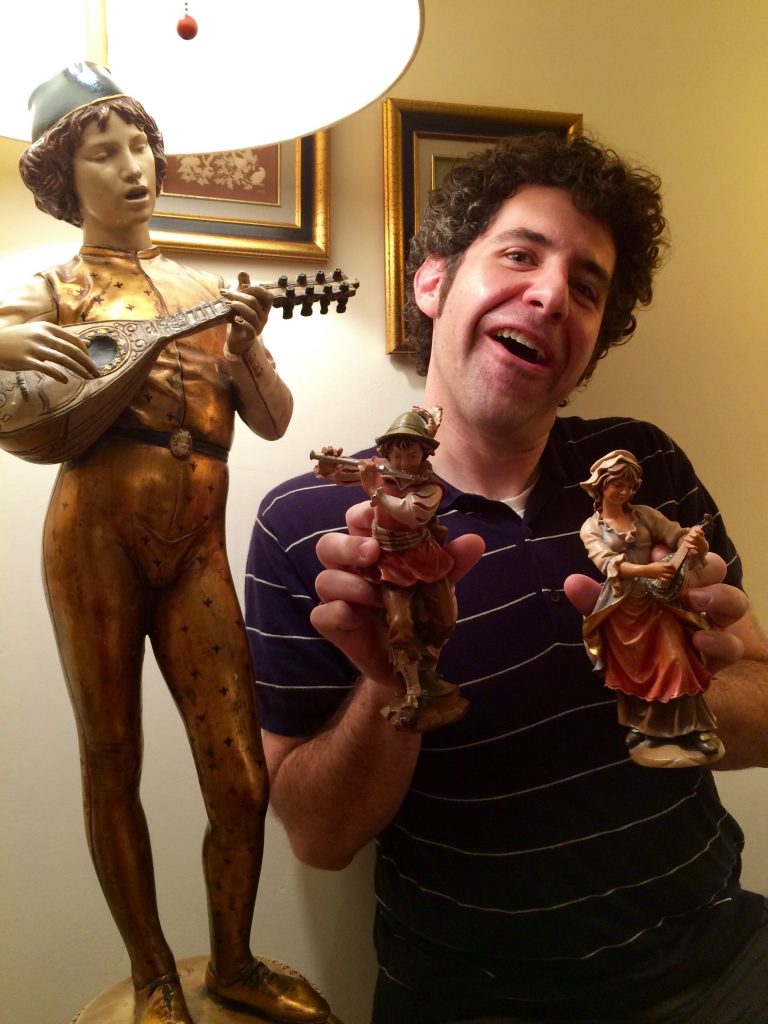 Meet Banjo Boy. We think he may be a Lladró lamp, but we aren't sure. This picture was taken at Doer's grandma's house in Florida after she discovered "Benji" had siblings. Again, though we are not able to confirm they are actual Lladrós, you can see the affinity runs deep.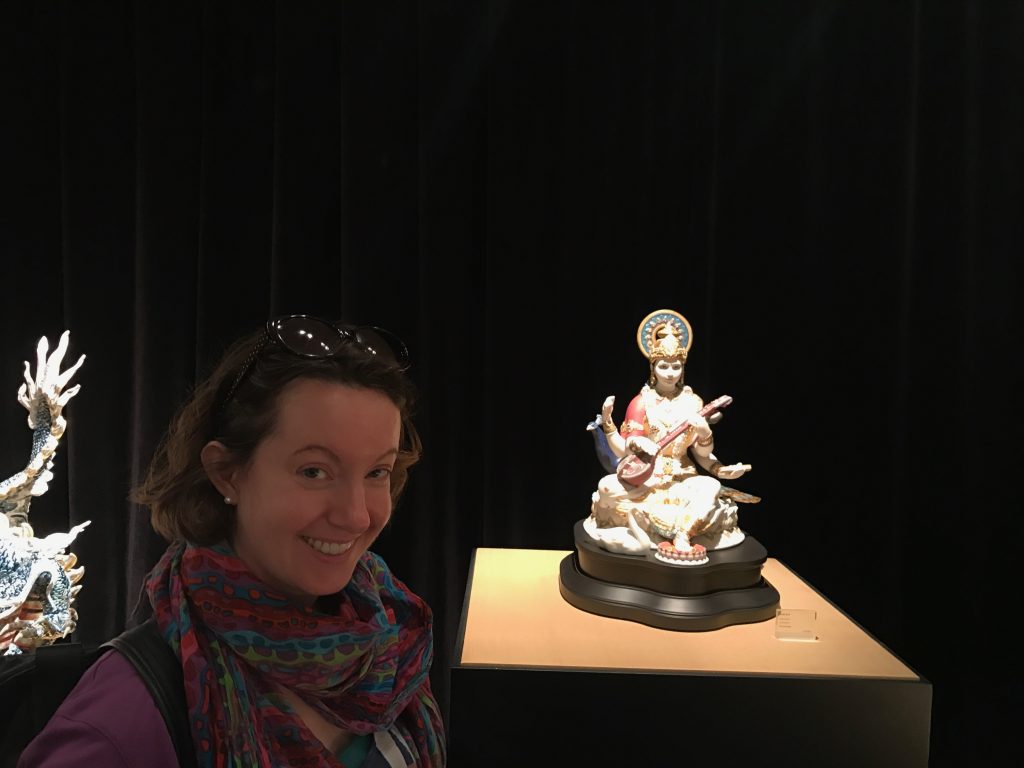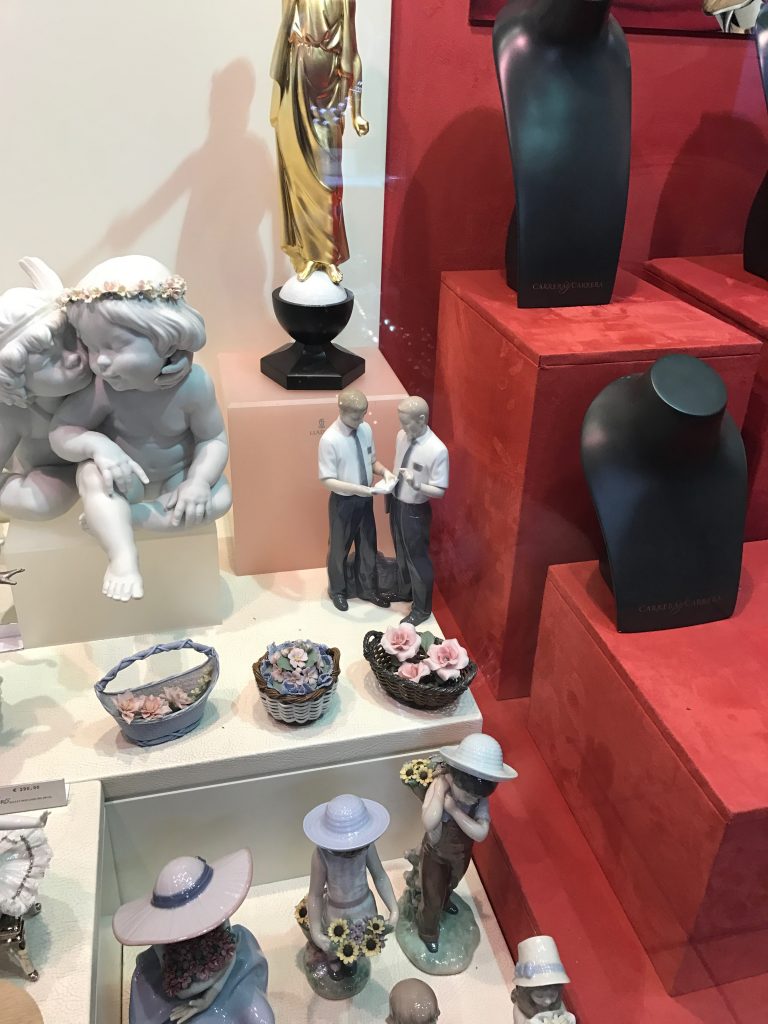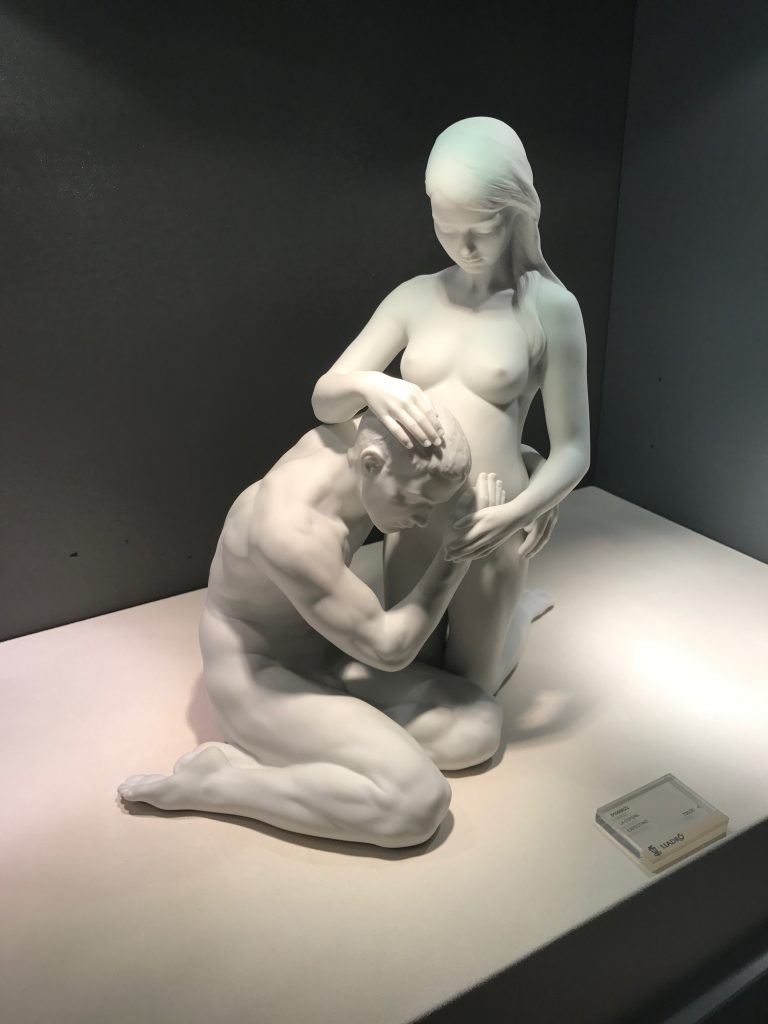 All kidding aside, we were treated to a replica factory tour, where we saw actual figurines going through all stages of production with a selected set of workers (sequestered in the viewing complex apart from the rest of the factory for our enjoyment). We couldn't take pictures of that part, but rest assured, the flower-making lady made every petal in the items you see below. It takes days to complete all the flowers on a single figurine like these.
We were more taken by the household fixtures they make.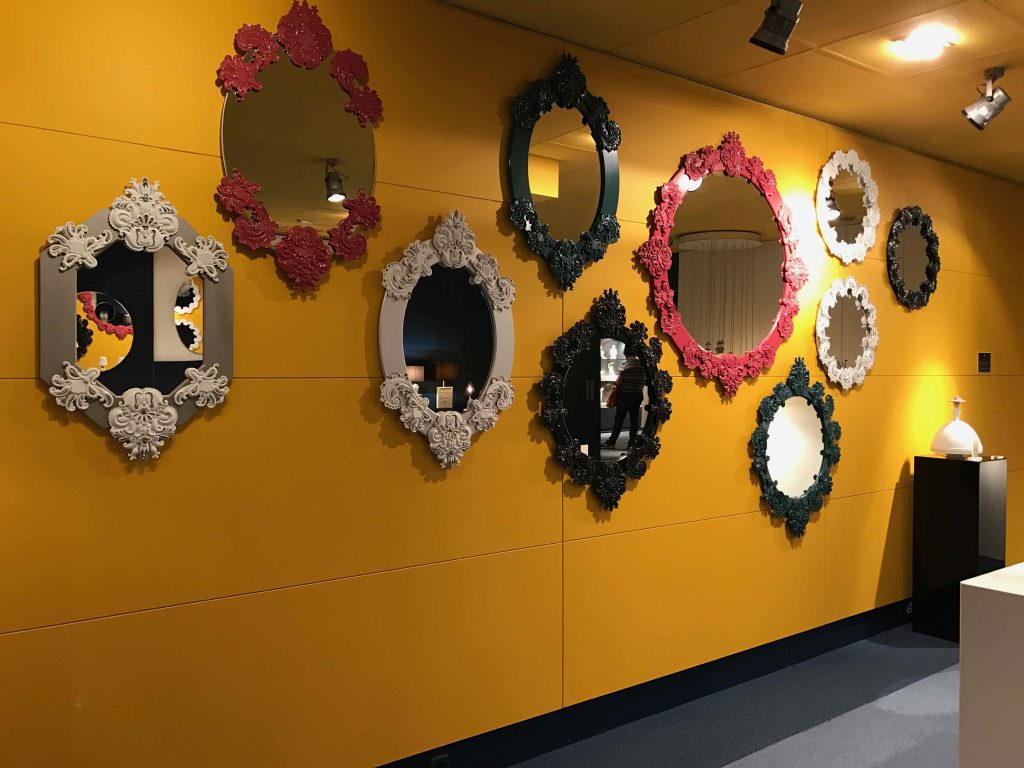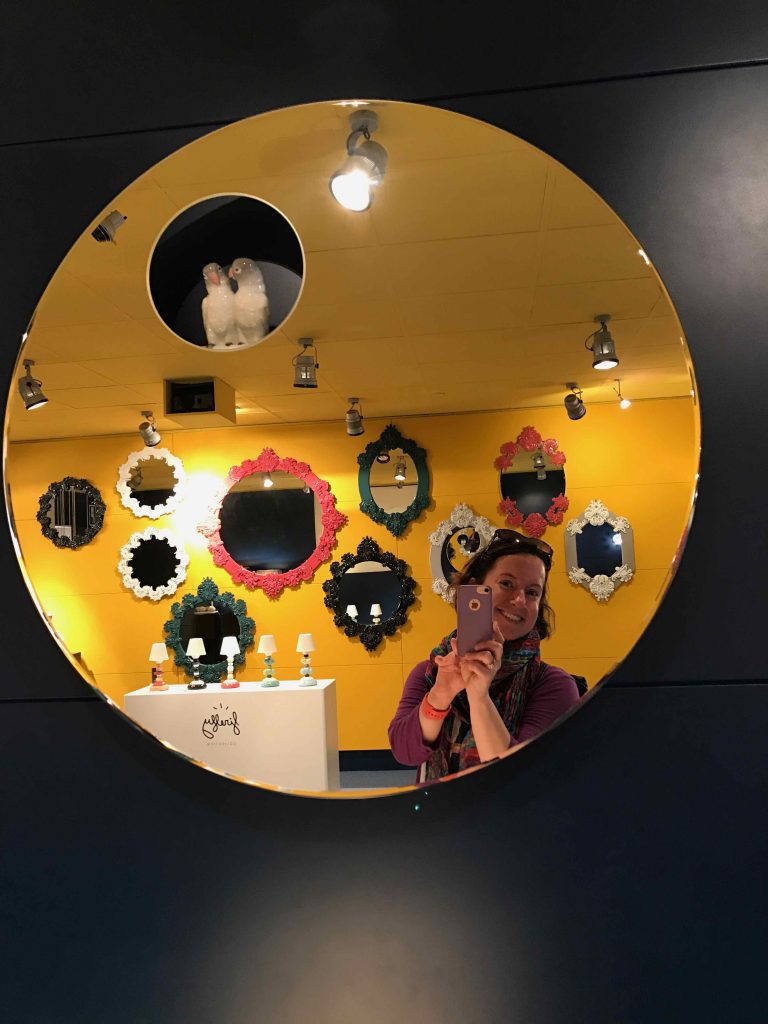 The showroom was fun. They had pieces on display like the Queen of the Nile, seen below. At €160,000, The Queen of the Nile is composed of many component parts and takes over a month to make. Up until a few months ago, it was the most expensive piece Lladró had ever made.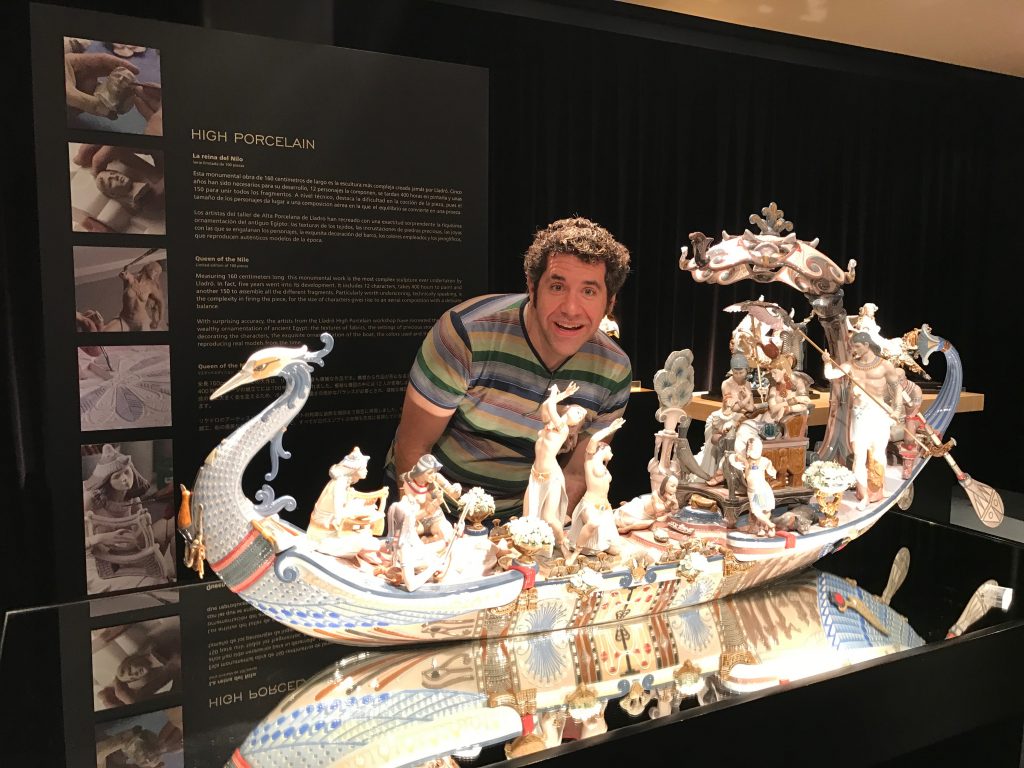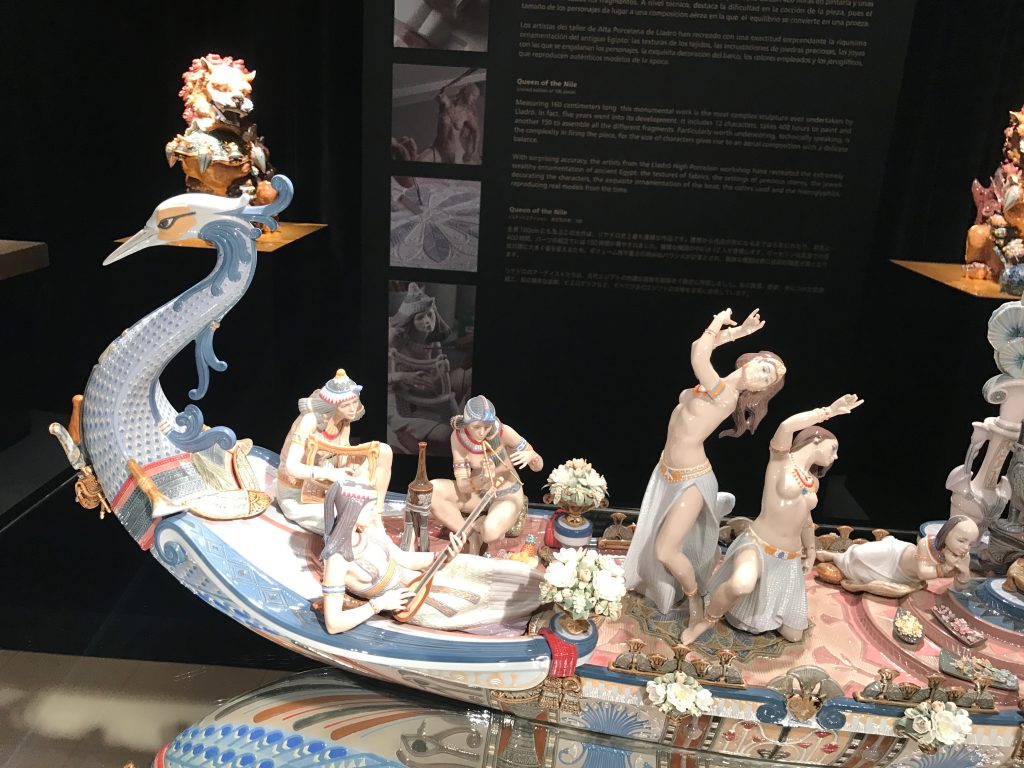 By a happy coincidence, we found ourselves in Alboraya with the Lladró factory, which is just north of Valencia and connected by subway. And Alboraya is known for another thing: horchata! Unlike the Mexican stuff you may have tried before, Spanish horchata is made from the chufa, or tiger nut. In fact, the slang for someone from Alboraya is chufero. That's right: much like Nebraskans are known as Cornhuskers, Alborayans are tiger nut growers.
We knew we were in horchata country when we passed Valencia's most famous horchata spot, Horchateria Daniel, on our cab ride to the factory. After our tour, we thought it high time to return and see how good horchata could be. They had just re-opened for the season, in fact!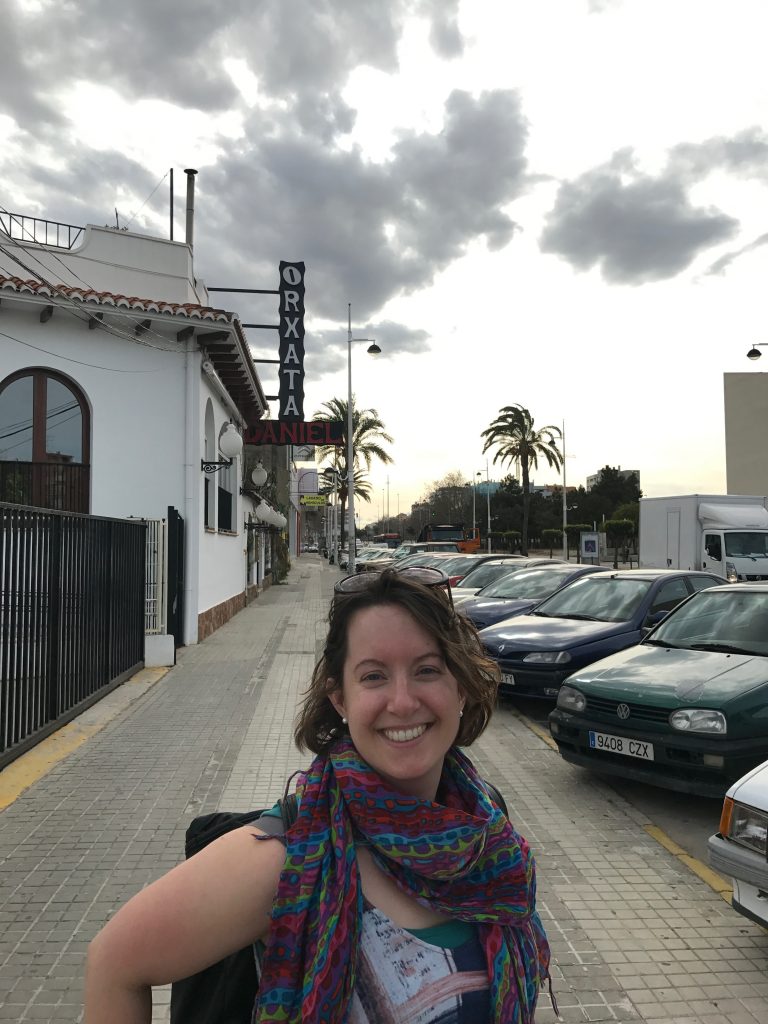 It was well worth the out-of-the-way visit and we have been back several times since. Definitely a great summertime hangout.