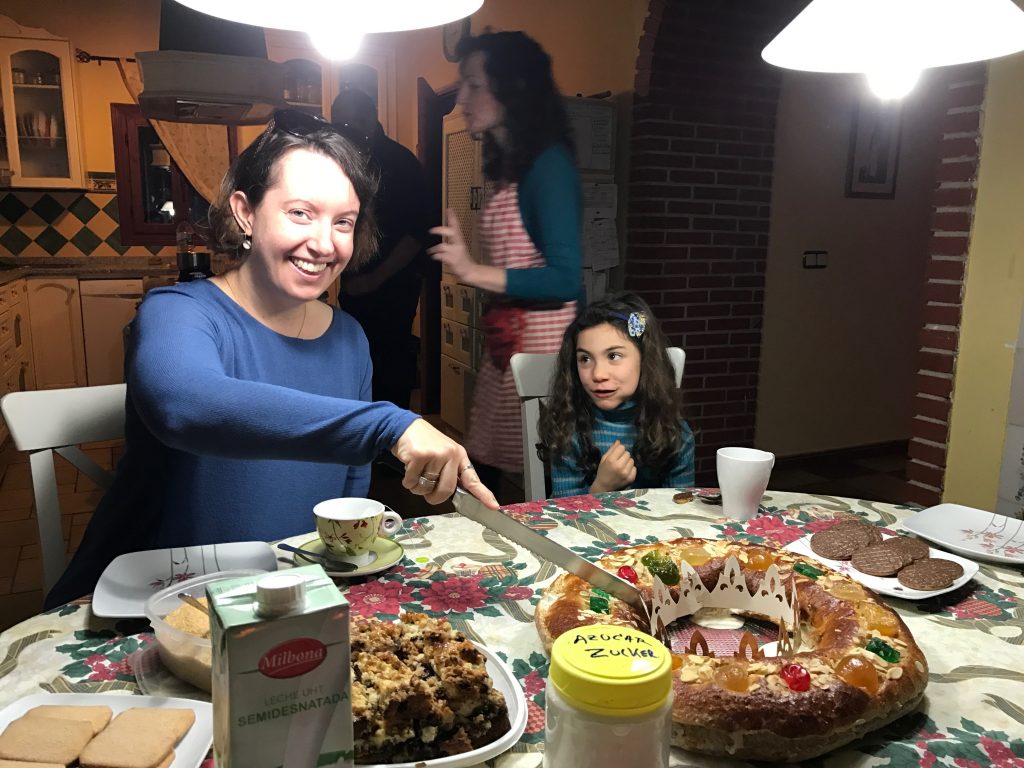 Doer and I admire Spaniards' spirit of celebration, and we've already witnessed a number of holiday celebrations, local festivals, and parades. In early January, Three Kings' Day (or Epiphany) is widely celebrated, with parades all over the country marking the story of the Magi who journeyed to worship baby Jesus. Though this Christian holiday exists in the U.S., there are many more traditions associated with it here, and it seems to be as widely known and celebrated as Christmas itself. Much like Santa at Christmas, Spanish children set out sweets for the kings and their camels the night before, and they receive presents the next morning.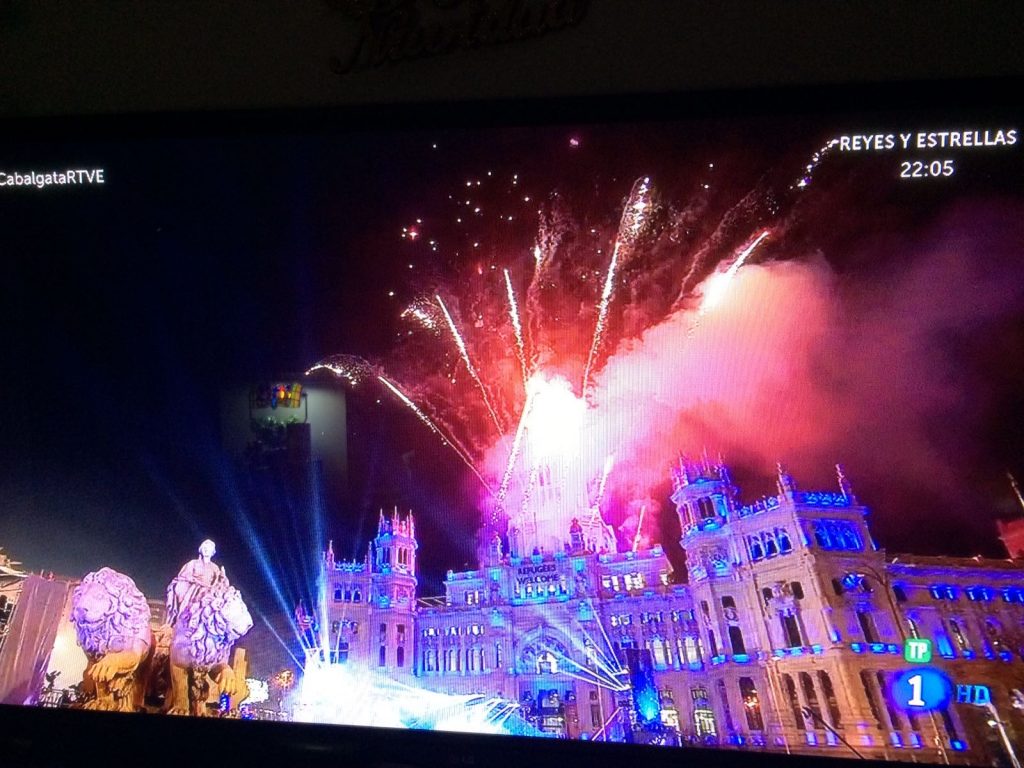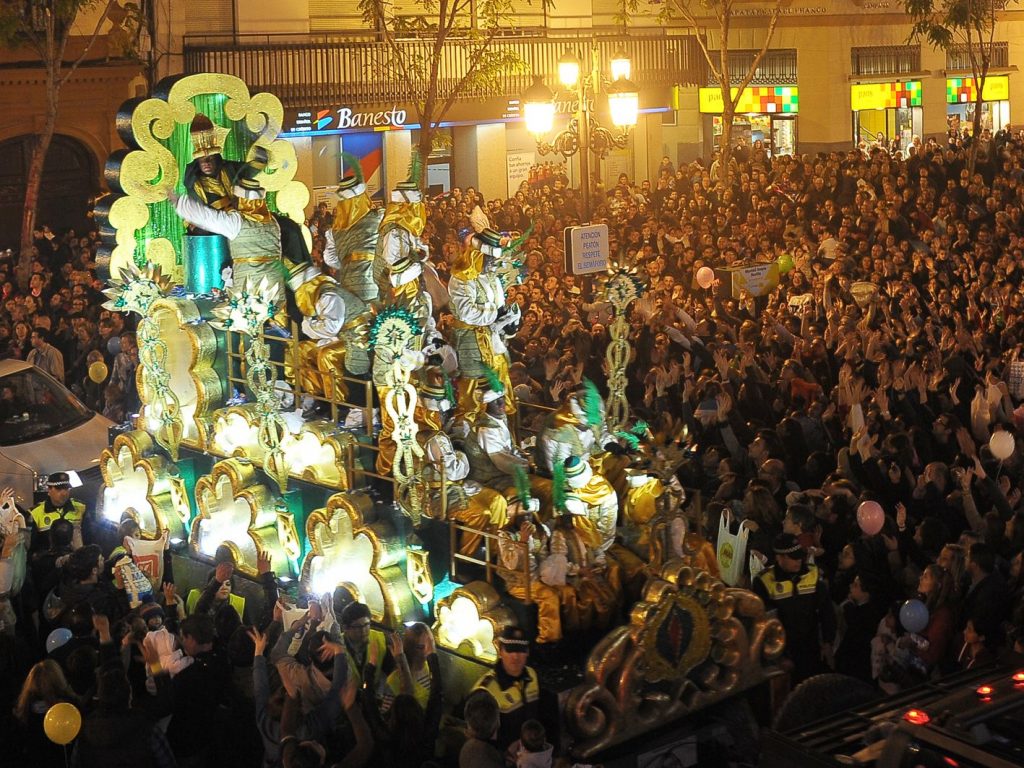 Large cities have big parades, which can include floats, fireworks, and live camels; but smaller communities also take part in the tradition. Most parades, whether big or small, seem to feature people dressed as the kings. I stumbled upon Burriana's parade by pure chance during a beachside bike ride.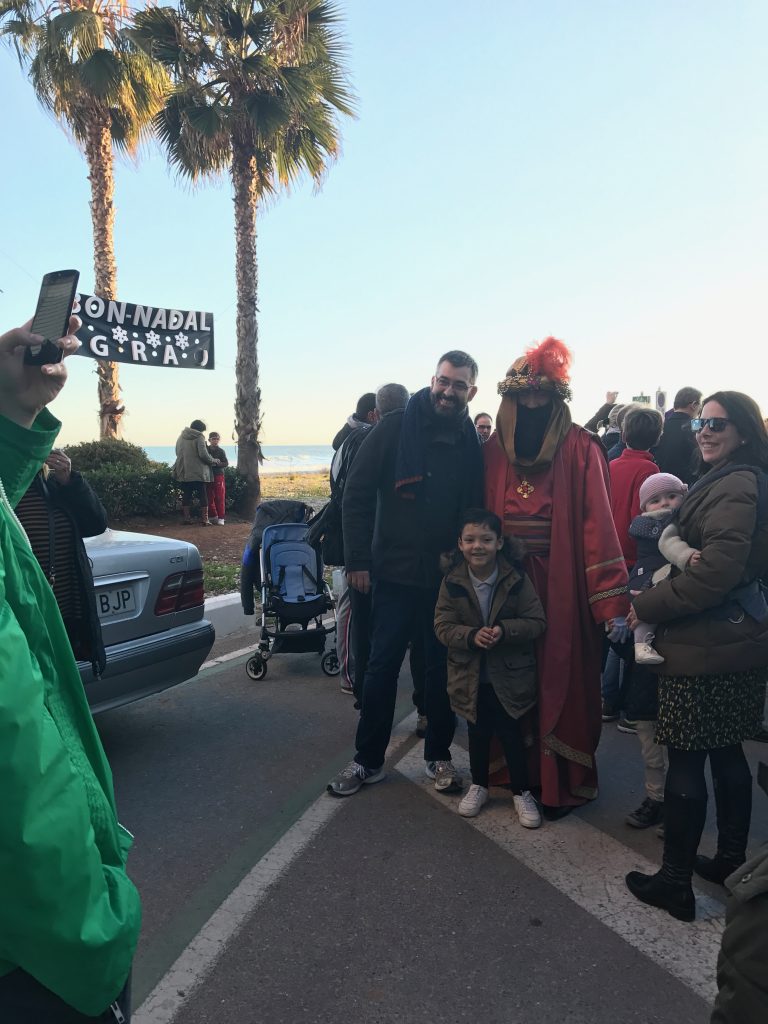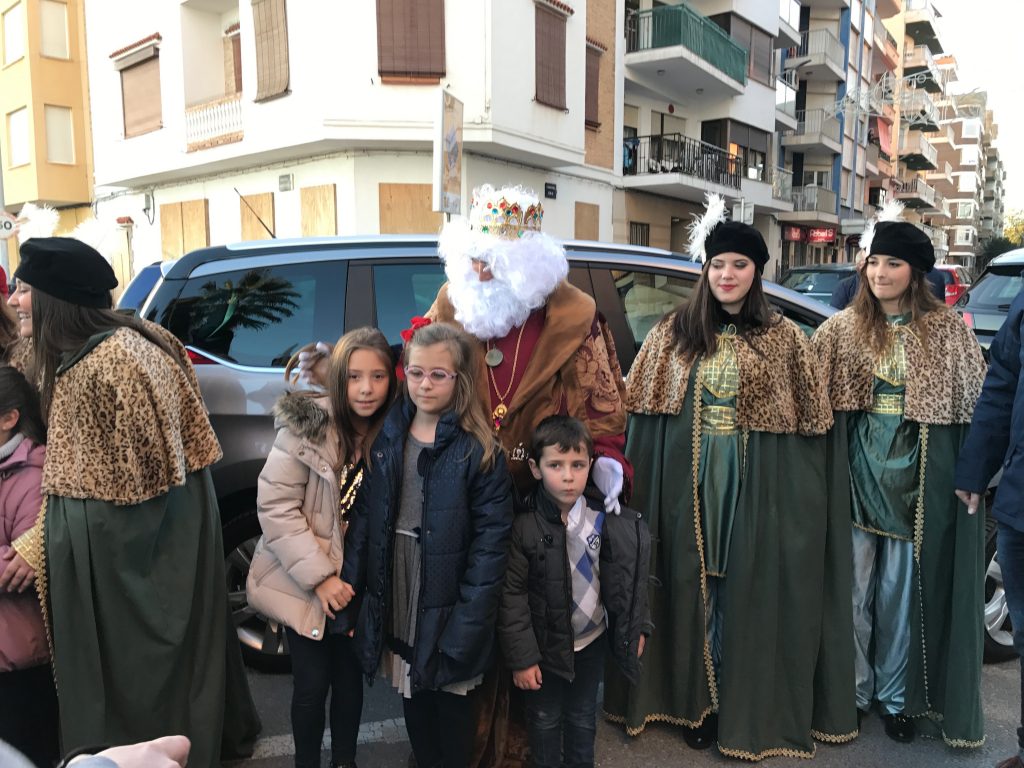 They traded camels for cars and a special holiday bus.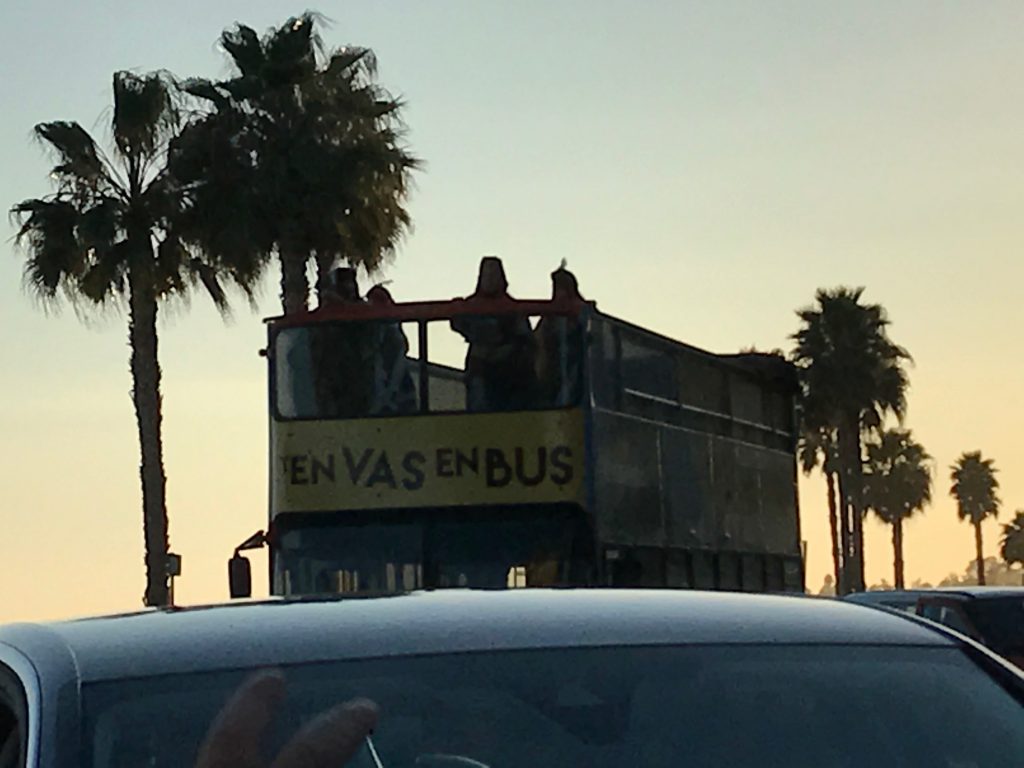 So OK . . . something I saw during the parade took me aback. Apparently it's not uncommon to see one of the Three Kings characters wearing blackface (the kings were supposed to represent Arabia, the Orient, and Africa). In the U.S., of course, the use of makeup to make a white person appear black is extremely controversial – I would like to think it's still widely considered taboo. The parade I witnessed did not seem to portray the African king in any negative stereotypes, but with my cultural background and beliefs, I still did not like seeing it. I think this concept is slowly gaining more traction in Spain, but as they do not share our unique historical perspective, it might take a while for the practice to disappear.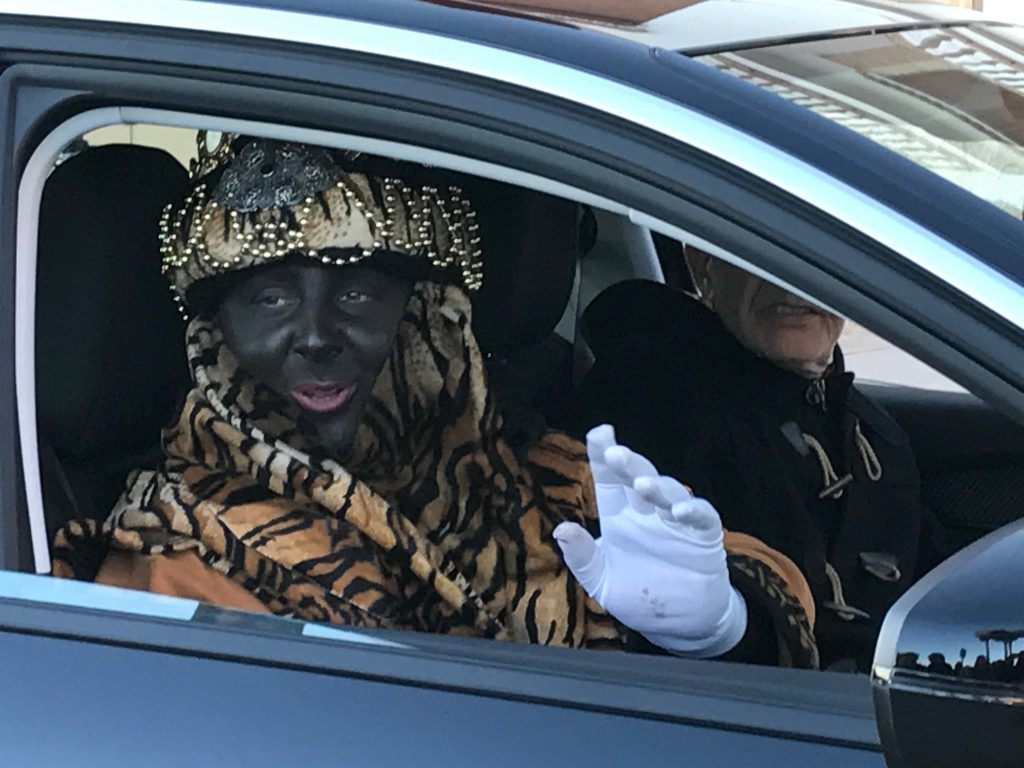 Because this is Spain, there were fireworks later that evening to mark the occasion. That weekend, we were invited into a Spanish home to celebrate, and it was here that we experienced our favorite part of the tradition: the Roscón de Reyes, a cake associated with the holiday. It reminded me of a New Orleans-style King Cake, but instead of a baby, there is a bean and a little king inside the Roscón. The person who finds the bean has to pay for the cake (or pay for next year's cake). I don't remember what honor is bestowed upon the person who finds the king, which is too bad, because this year that person was yours truly. We took the king home, but I've since dropped it behind a large, nearly unmovable piece of furniture. Such is life.