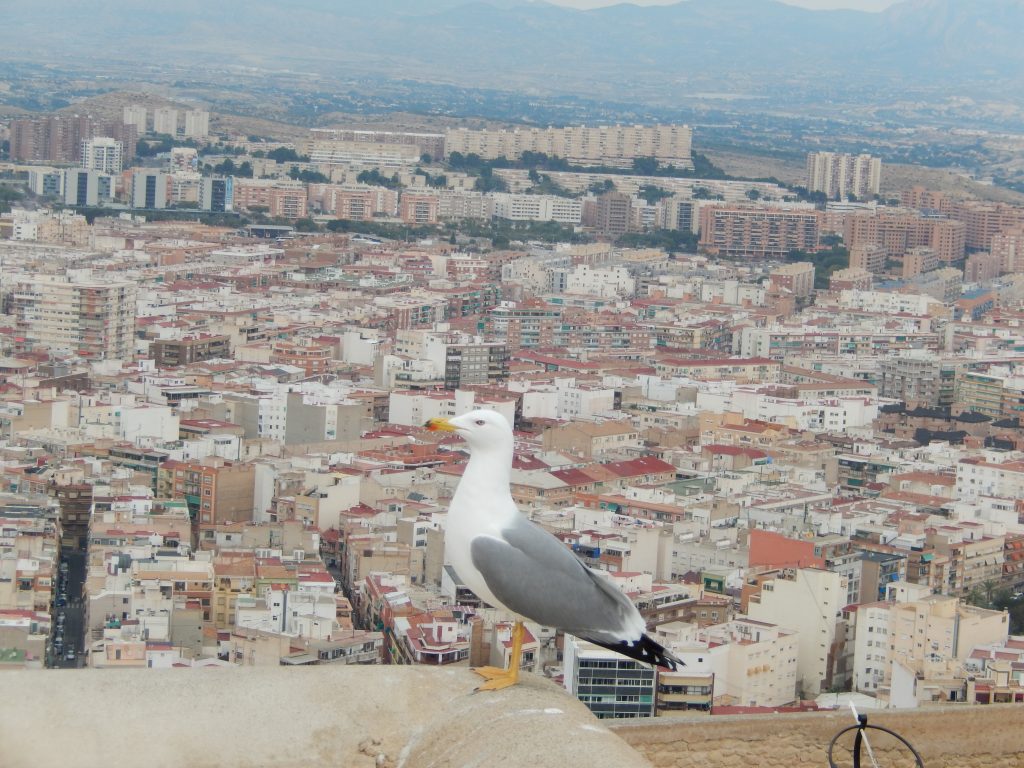 Visiting Alicante – the third province in the Valencian community, where we live – had been on our bucket list for a while. With Mom and Jim in town and a few extra days after New Year's before I needed to get back to work, we decided to give it a go on our way back from Madrid. What we found was a picturesque city full of white sandy beaches and great restaurants. With all that beach, this is a really happening spot in the Summer, though we picked a great time to see and experience what appealed to us.
It really was amazing to me just how different Alicante was when compared to our own province of Castellón. The two are indeed separated by about a 2.5-hour drive along the mountainous coast. Alicante had a whole different feel that could perhaps be described as more modern and generically European vs. wholly Spanish. Despite being in the same region, the two provinces even have different terms for their coastline: here we are on the Costa del Azahar (named for the orange blossoms), and there it is the Costa Blanca (named for its white sand).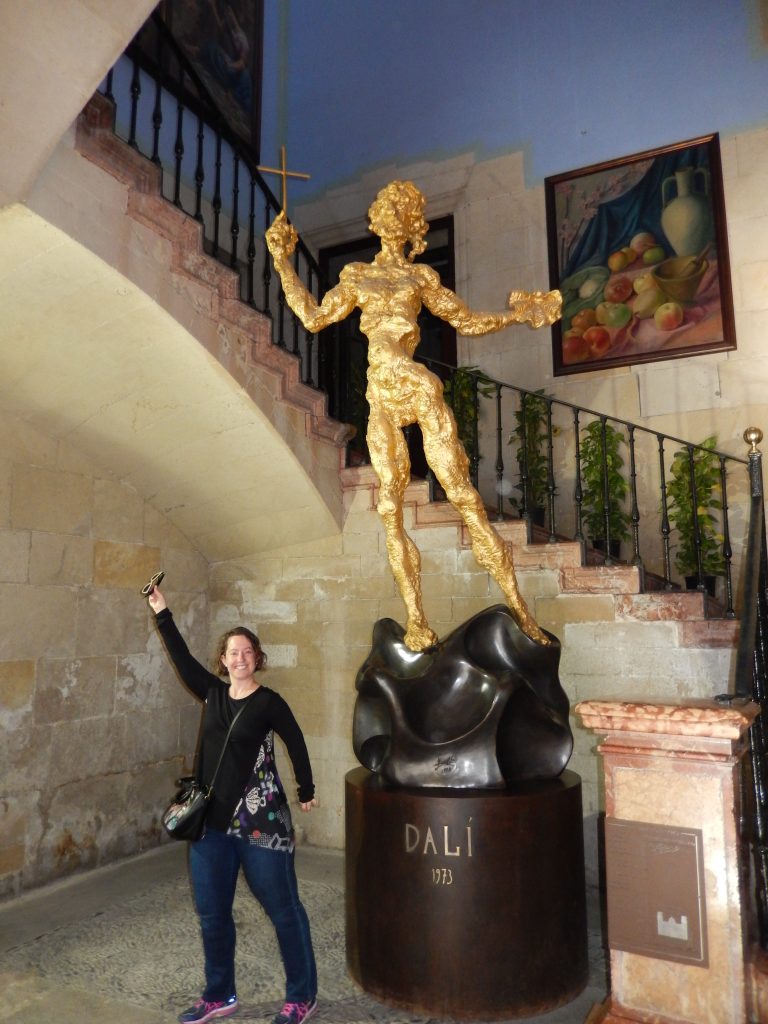 Mom wanted to see castles, and Alicante did not disappoint. The Castillo de Santa Bárbara is situated on Mount Benacantil. It is the mountain, as it occupies all of the highest point in the city. Thankfully, there is an elevator to easily take visitors to and from the top. It certainly seems like this is the biggest one we've seen so far, and many rooms have been reconstructed or well-preserved.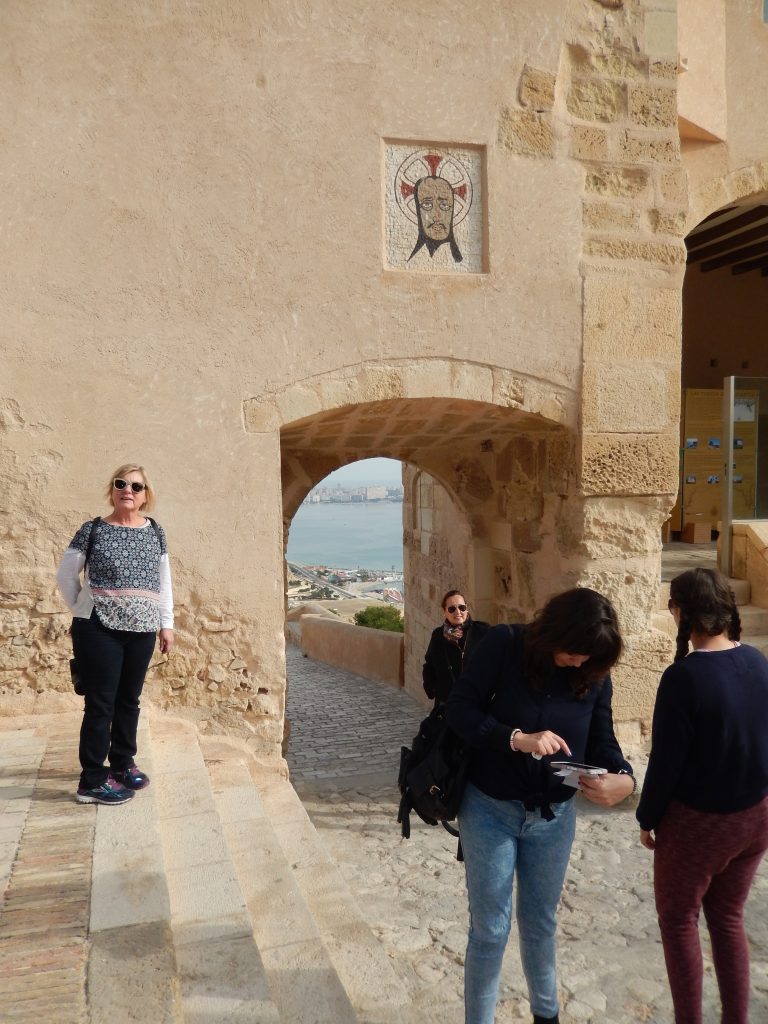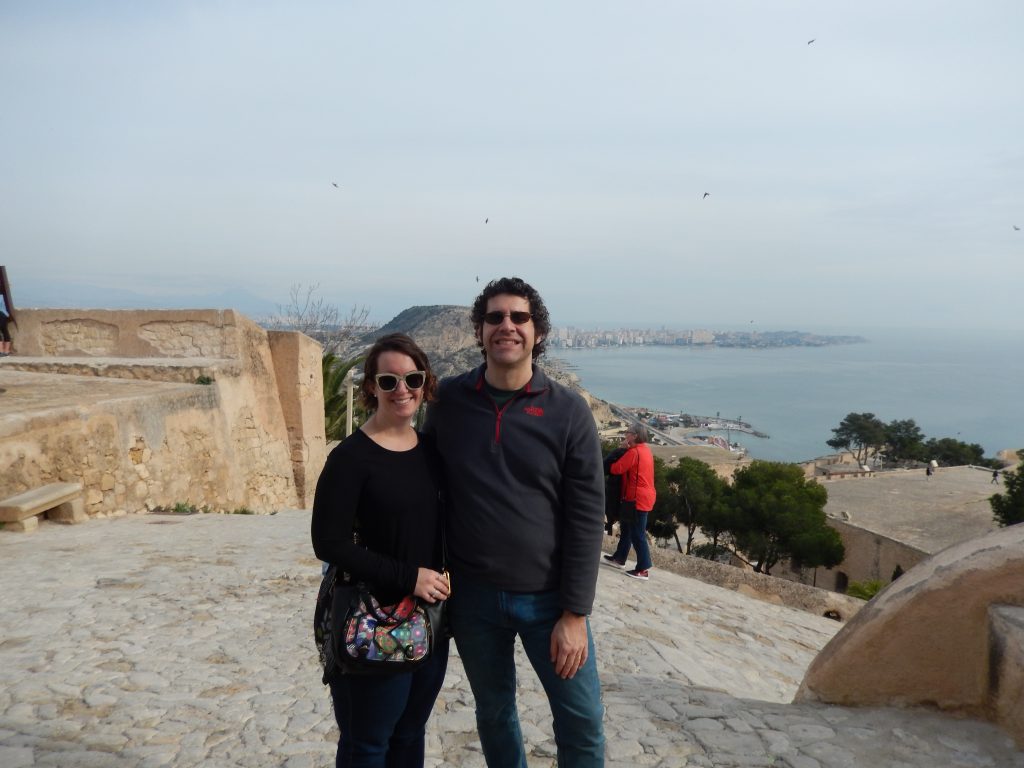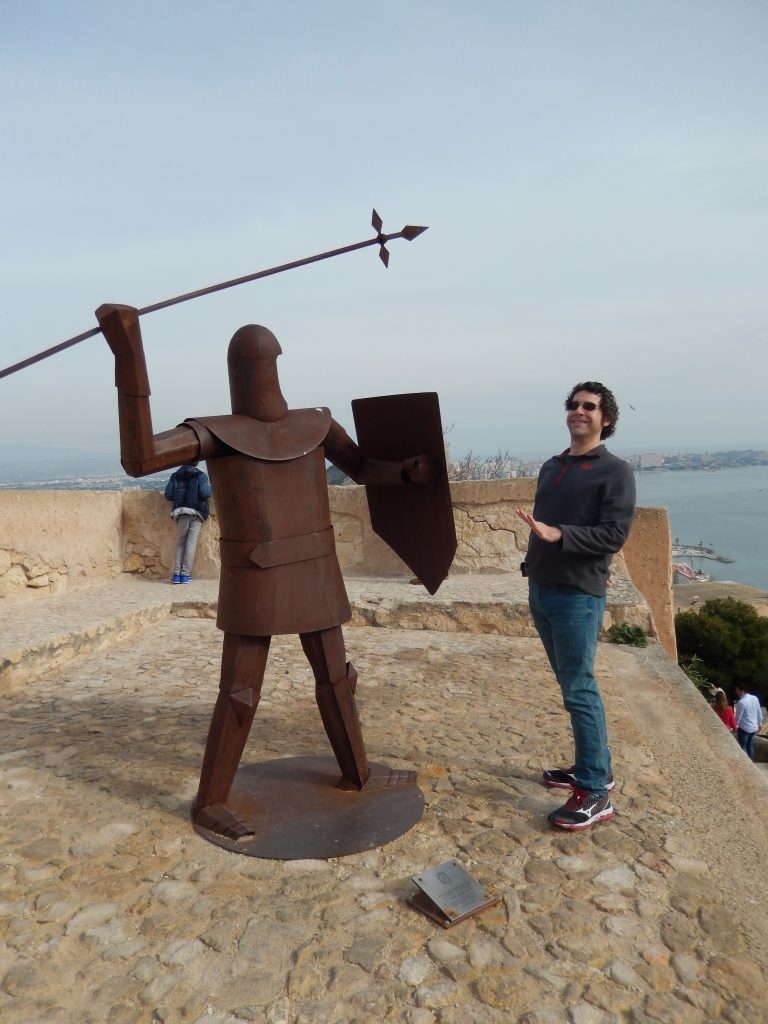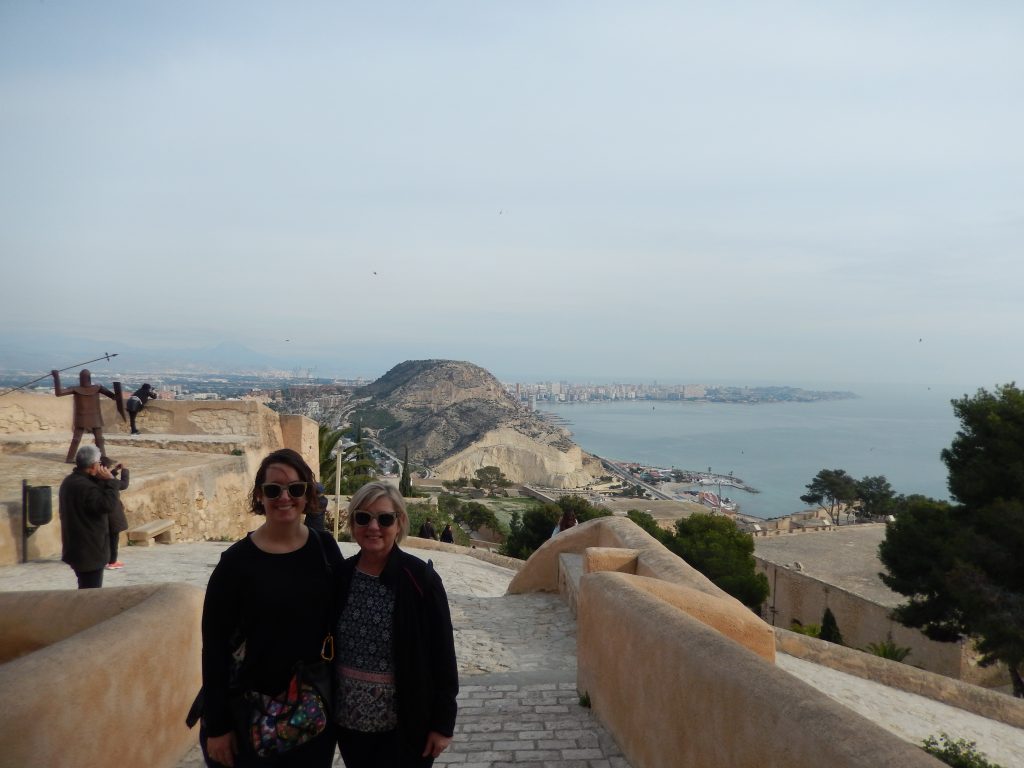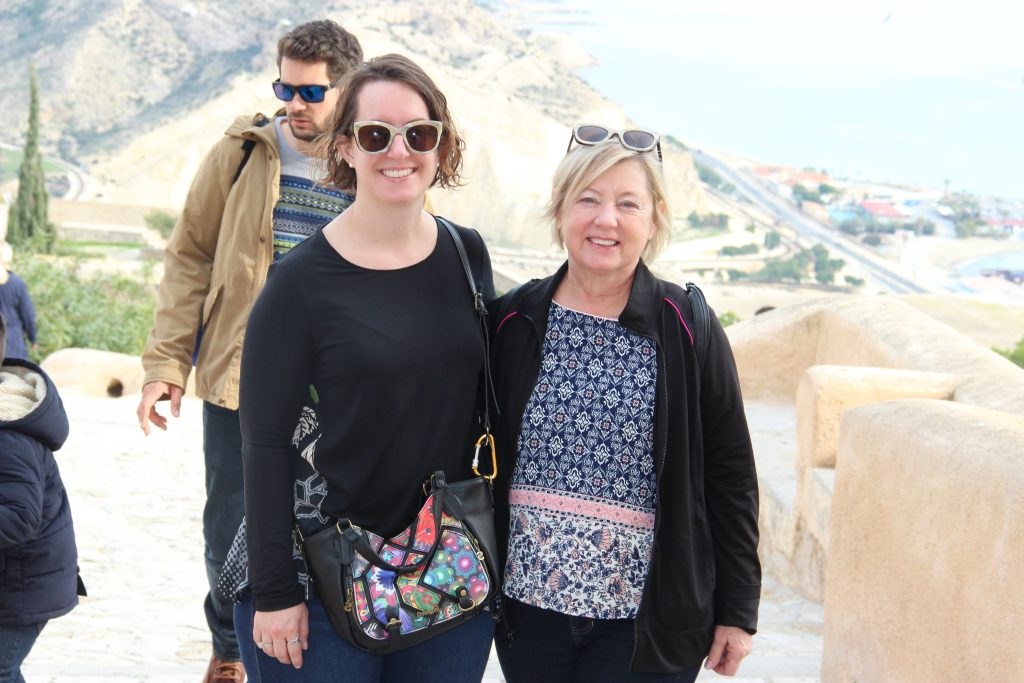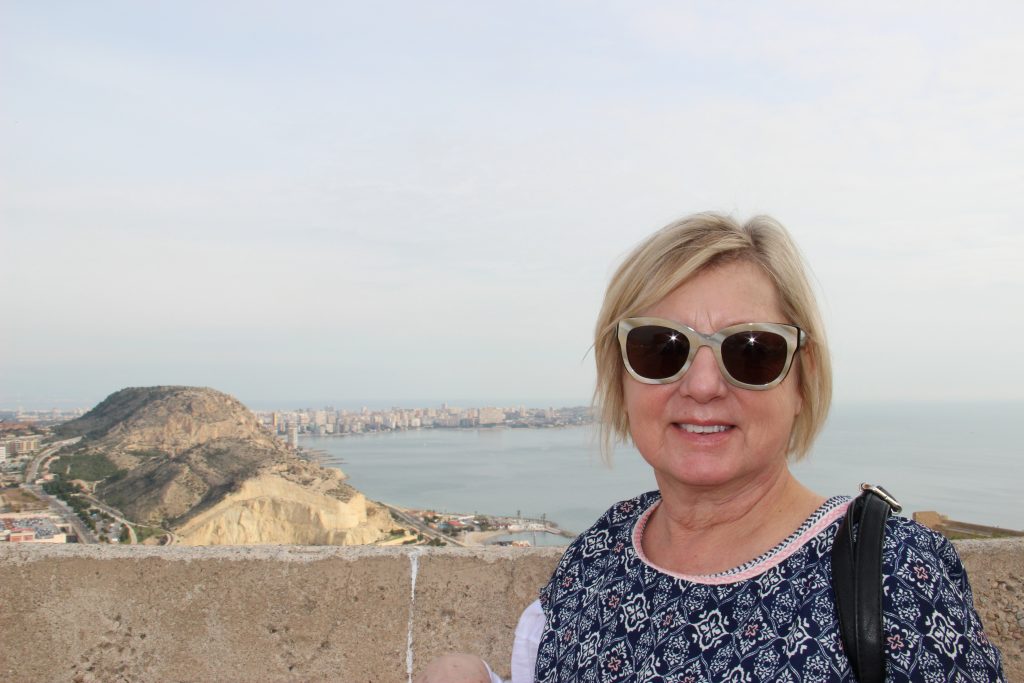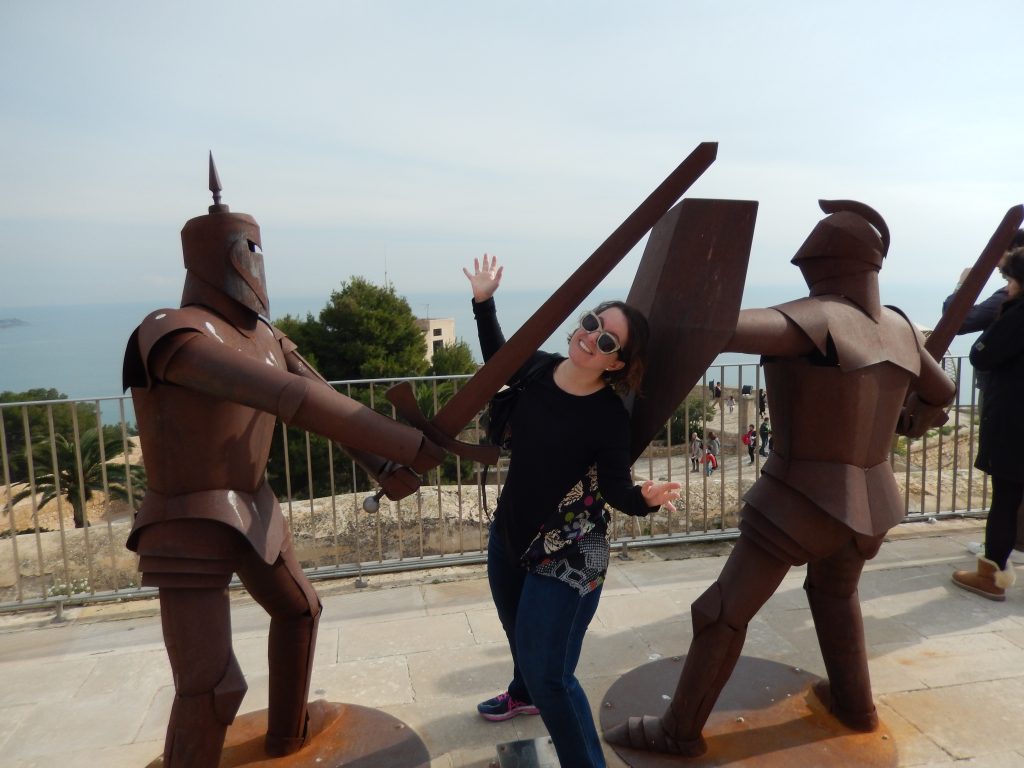 Several of the old castle rooms have been turned into a museum for city artifacts and pottery techniques through the ages.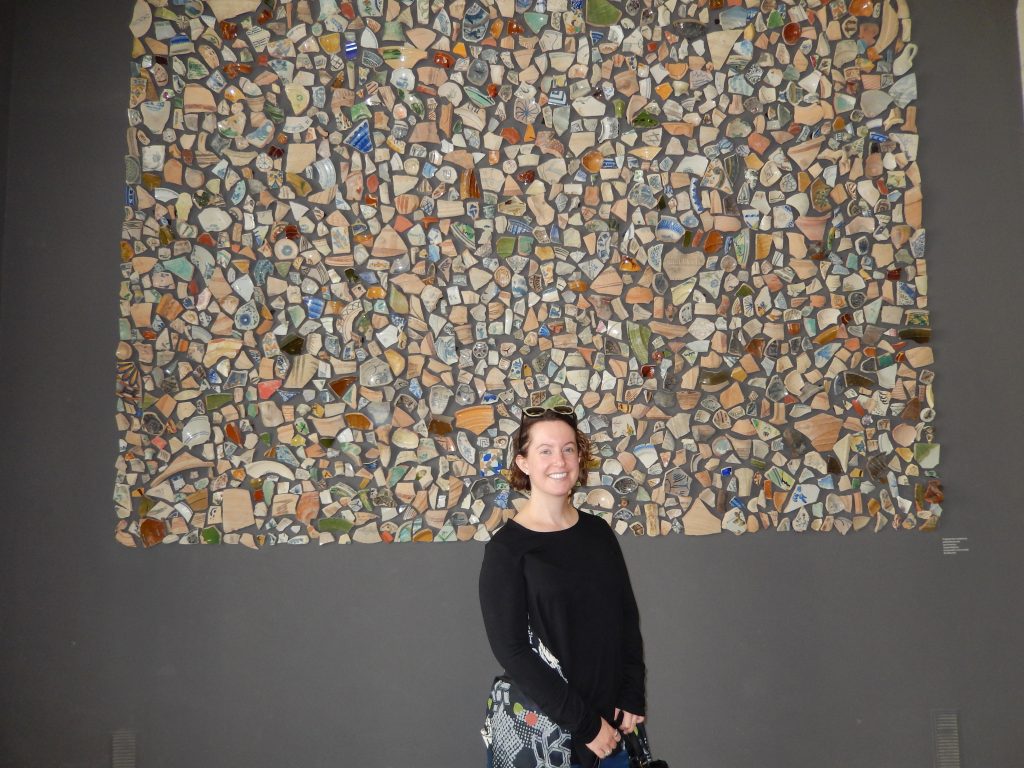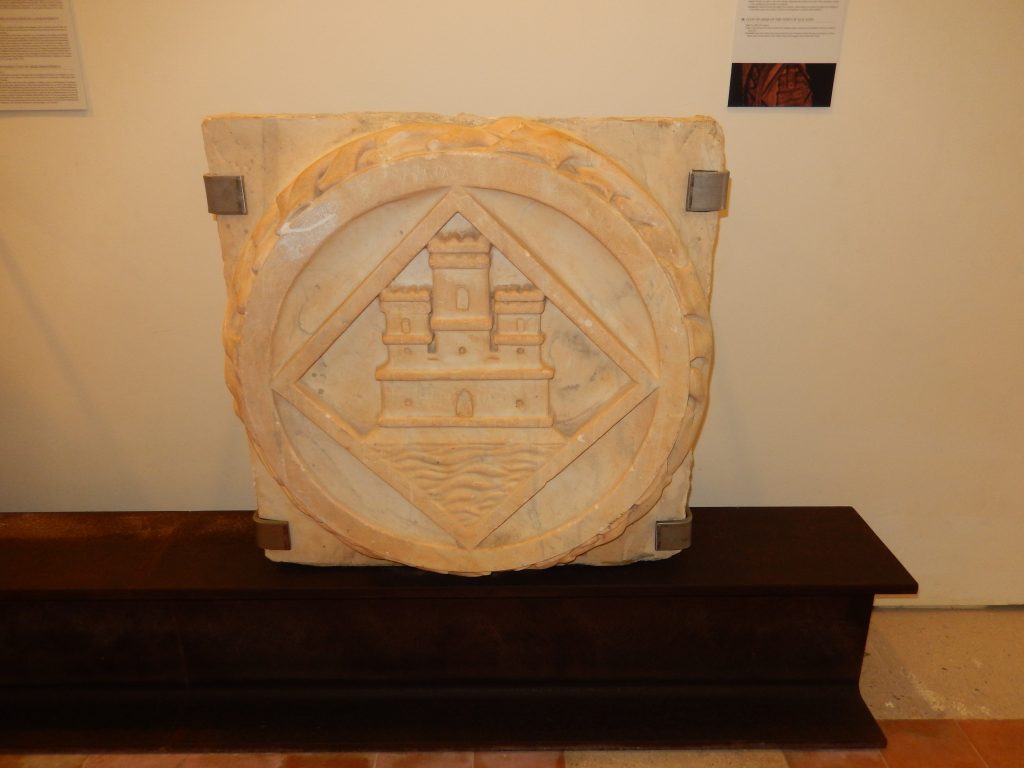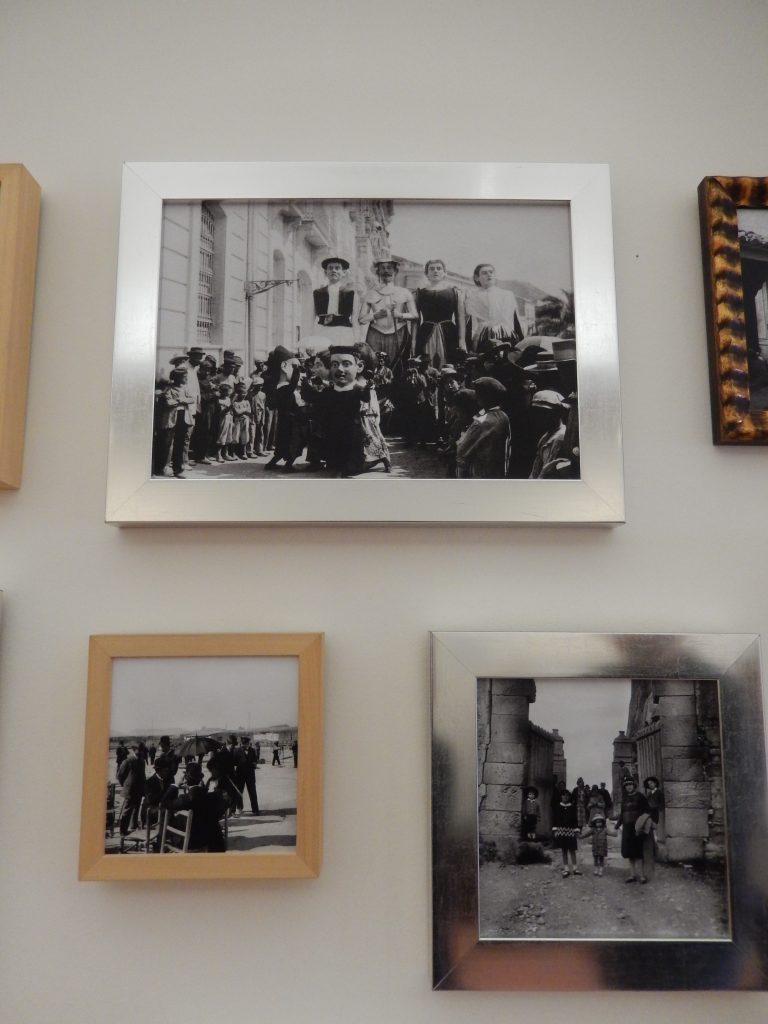 We stayed in a great hotel right off the main plaza, where an ice skating rink was setup – kids loved it, but lots of cooling power was needed in this Mediterranean climate! Somehow, though, I thought I might have trouble finding our room…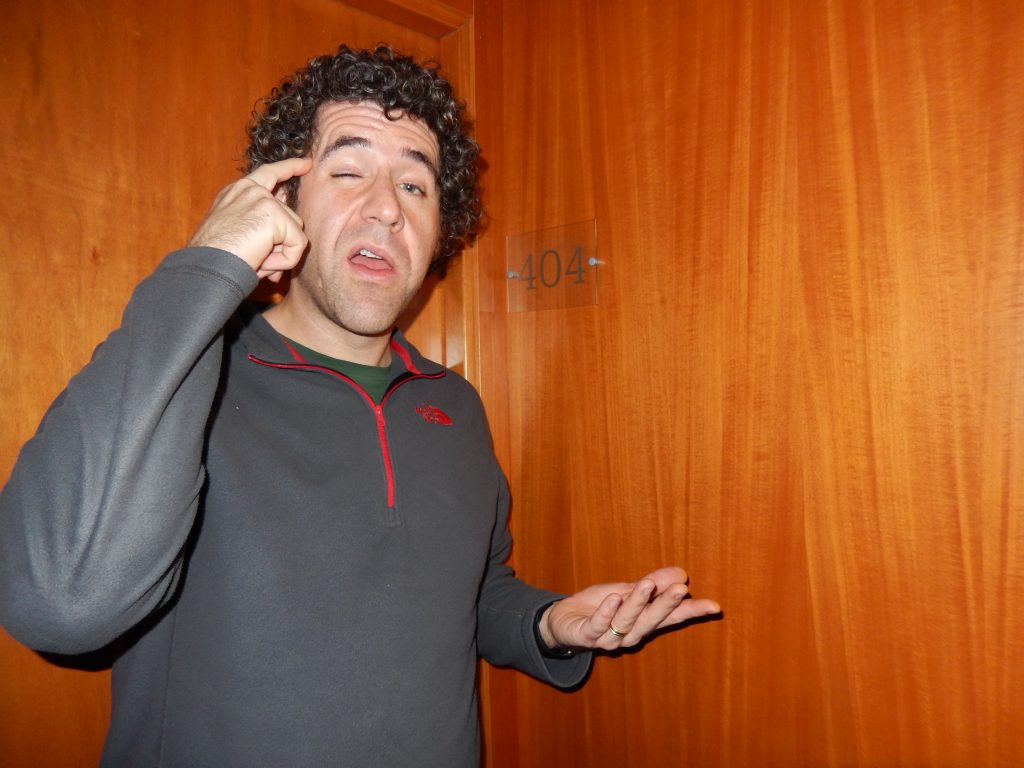 Their Central Market was also very nice, selling many high-quality products from Valencia and all around Spain. In my attempt to obtain samples of very high-quality ham for Mom and Jim to try, I created a monster: I liked the sample slices I bought so much, I ended up going back on our way home and buying a whole one to take home… and, subsequently, the stand needed to go with it.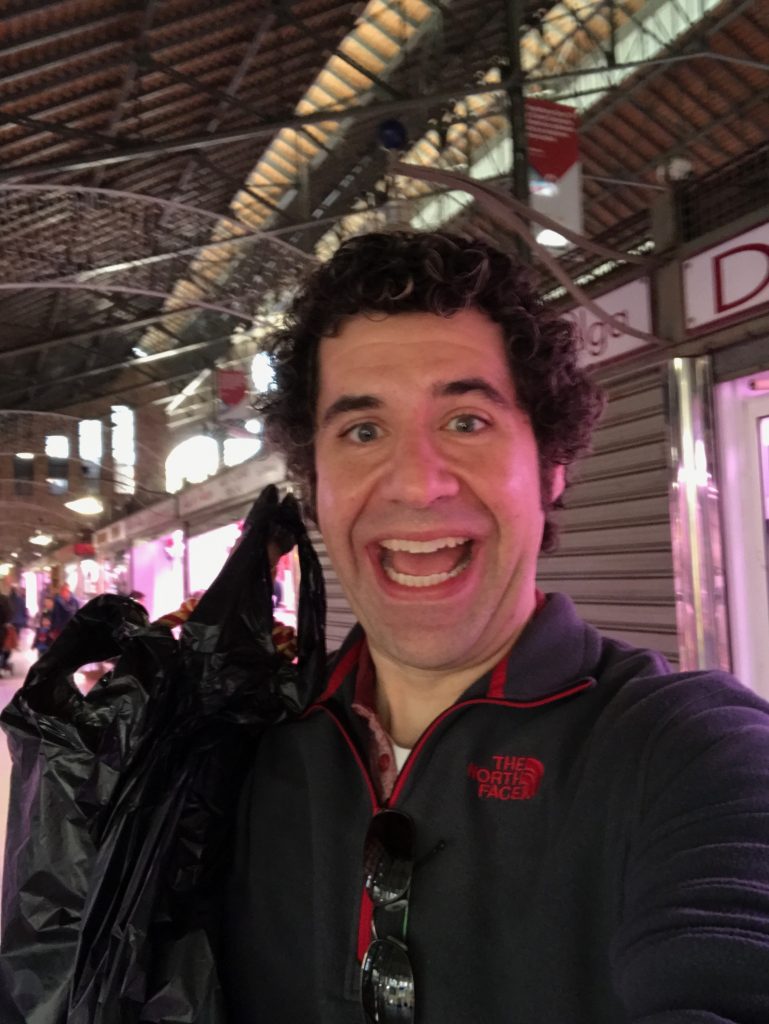 Spanish ham is salted, hung, and dry-cured for a period of about 18 months – never cooked and never smoked as American hams traditionally are. This would be similar to the process a salami or pepperoni goes through, except this is not a sausage but rather an entire ham (the back leg of a pig). The ham is sliced very thin and eaten at room temperature, where its flavor can be savored best.
The best hams come from free-range pigs who eat only wild acorns, or "bellota," and are of the Iberian race (identified by their black hooves, or "pata negra"). While there are many different qualities of ham available here depending on the application and budget, I am happy to say I took home one of the best and this is going to last us quite a long time. It makes me happy every morning, as I slice off pieces for breakfast tostadas with a little tomato and good olive oil.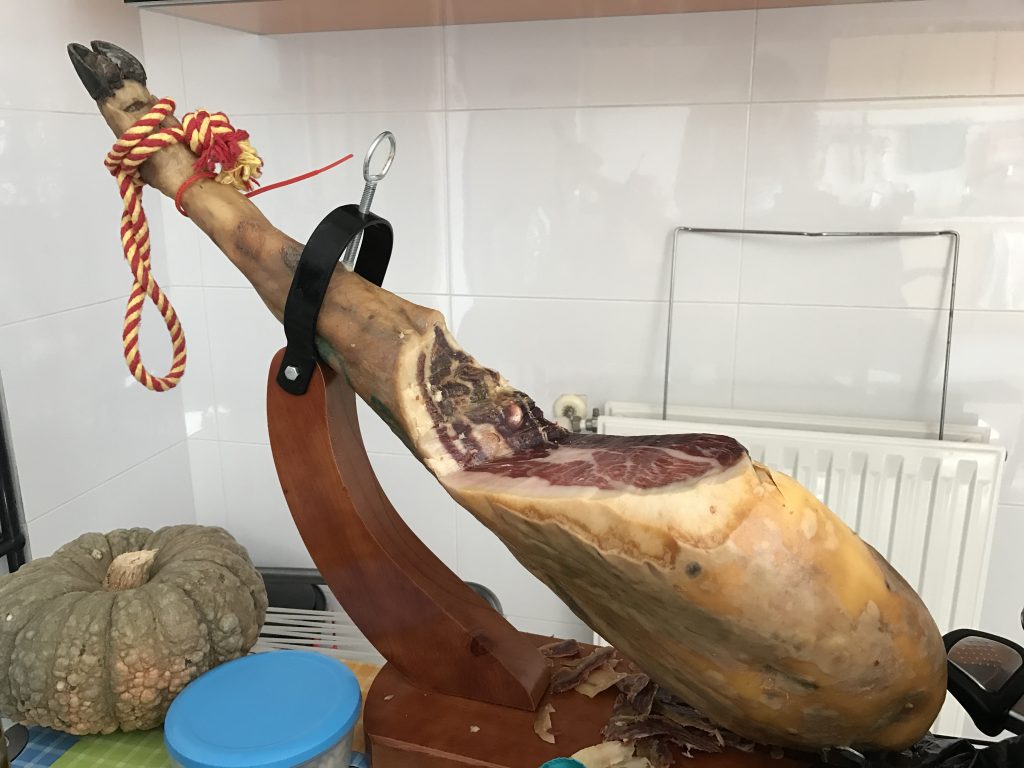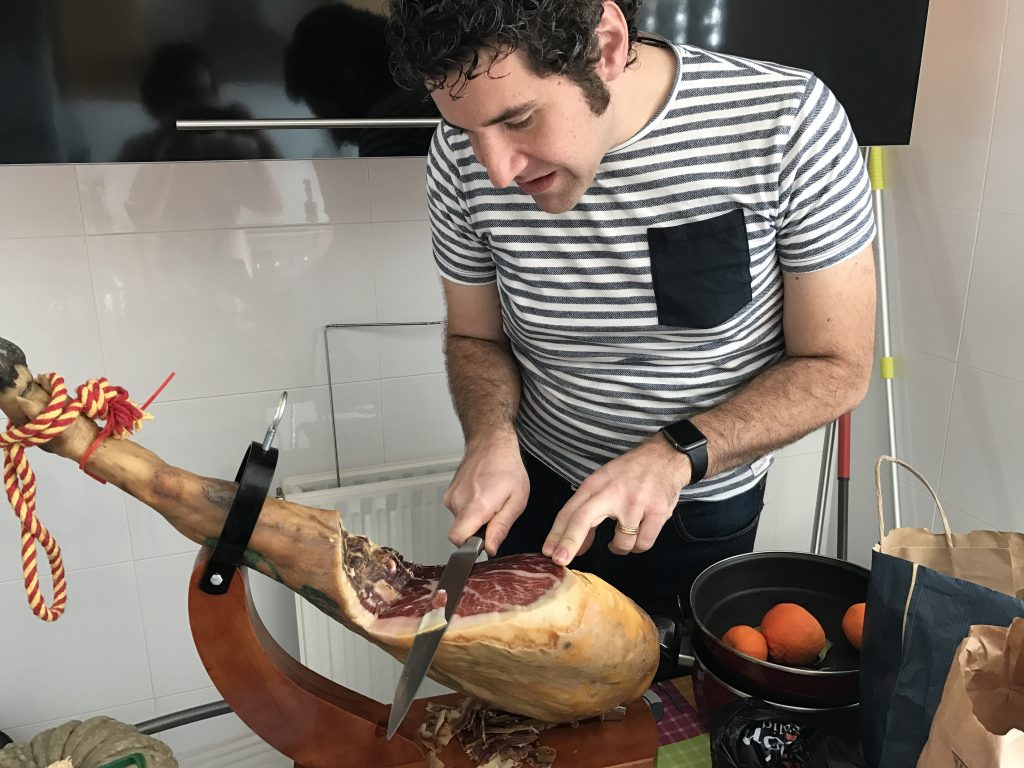 It is also common practice – and a common sight – to cover the ham with a towel when it is not in use. This prevents dust from getting on your food, sure, but also helps so it doesn't dry out until the next time you cut it. Of course, I think it looks like something else entirely…