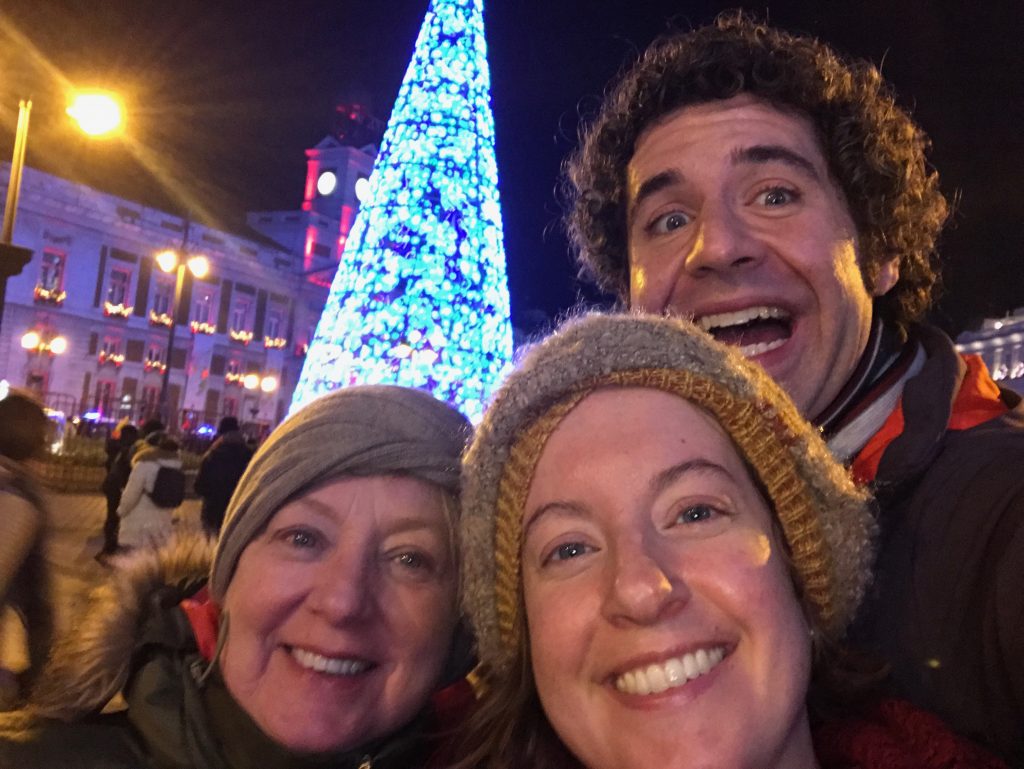 With New Year's Eve coming up, our next stop with Mom and Jim was an easy choice: the Puerta del Sol, Madrid's answer to Times Square in New York. We were able to secure a last-minute airbnb just steps away from the action, so it was go time.
We arrived on the 30th, so there was even some time for sightseeing. We headed to the Reina Sofia museum the night we got in from Cuenca, after finding out admission was free after 6pm. Lots of classic art there by the likes of Goya and El Greco. We also got to take Mom and Jim to Retiro Park, where it was winter, but something strange was in bloom.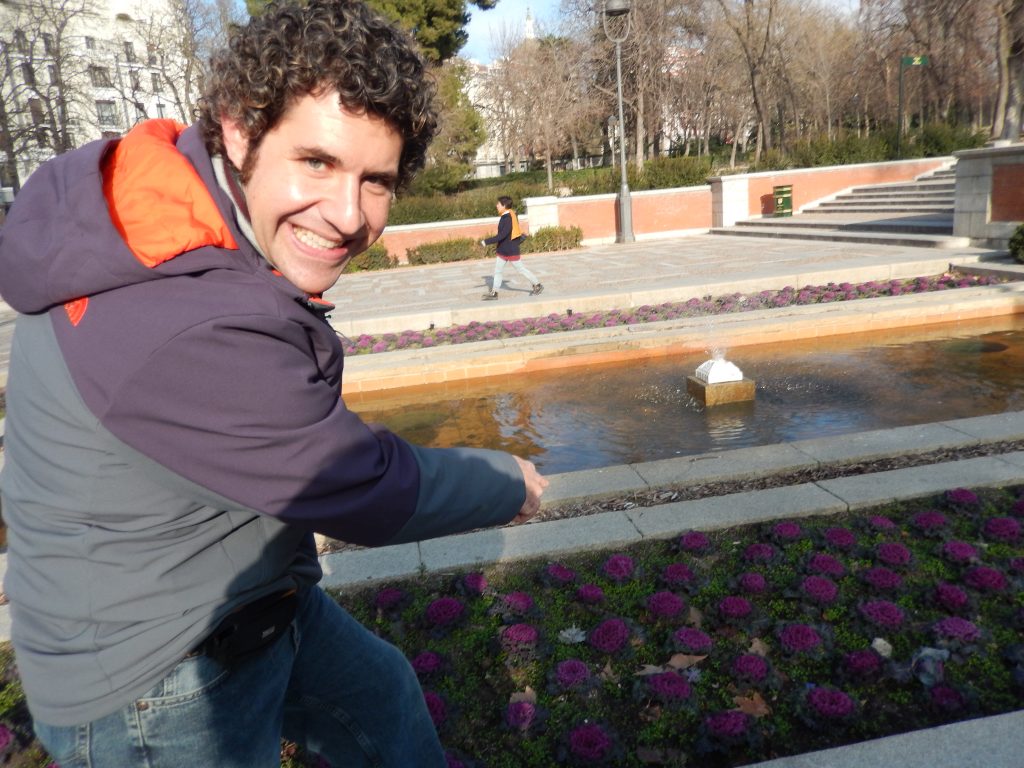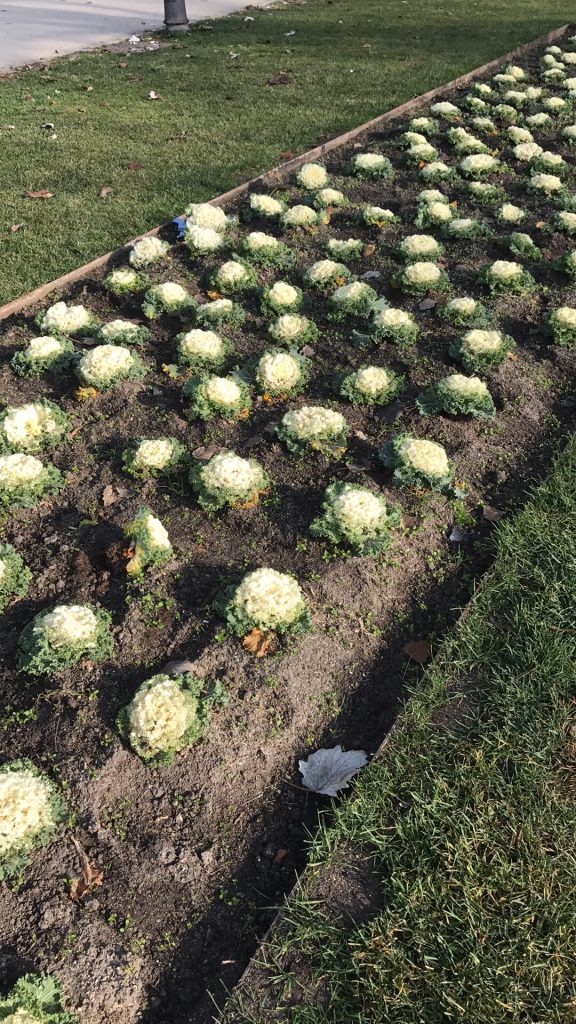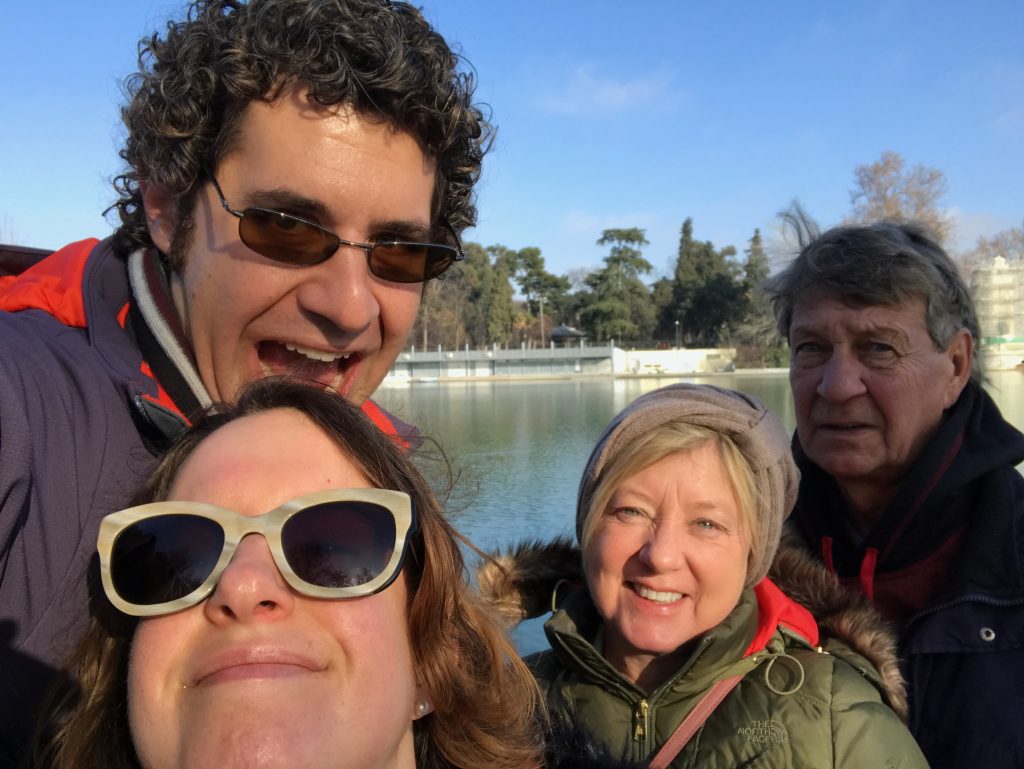 Next, I got my wish of going to a Sichuan hot pot restaurant after passing through Chinatown alone last time and having nobody to go with (Dreamer was at her orientation meeting). This time, we had a crew in tow. I know… but dear Spaniards, one cannot live on Spanish food alone! This was also unfortunately the first hot pot experience for all of us and we were not so great at it. Obviously, one simmers items in the broth, but we will be going with an experienced hot pot aficionado next time so we can take notes. The employees at this place didn't really speak Spanish or English (obviously), so we were pretty lost. Cool pic with all the steam, though!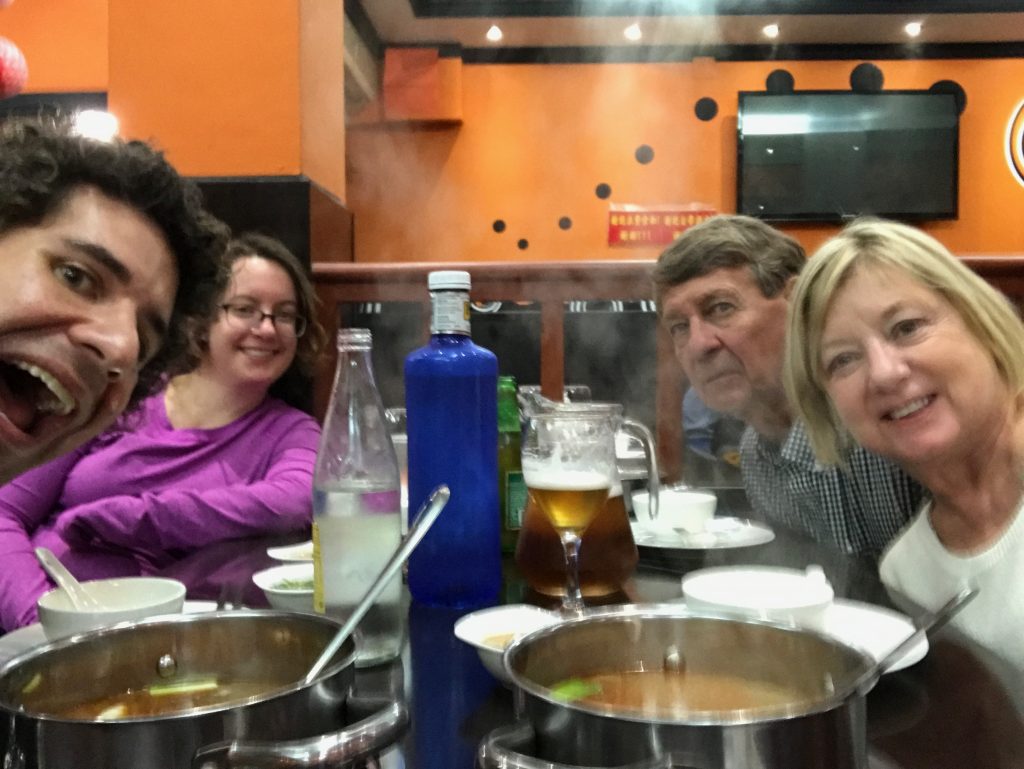 Dreamer had her own food dreams fulfilled as well.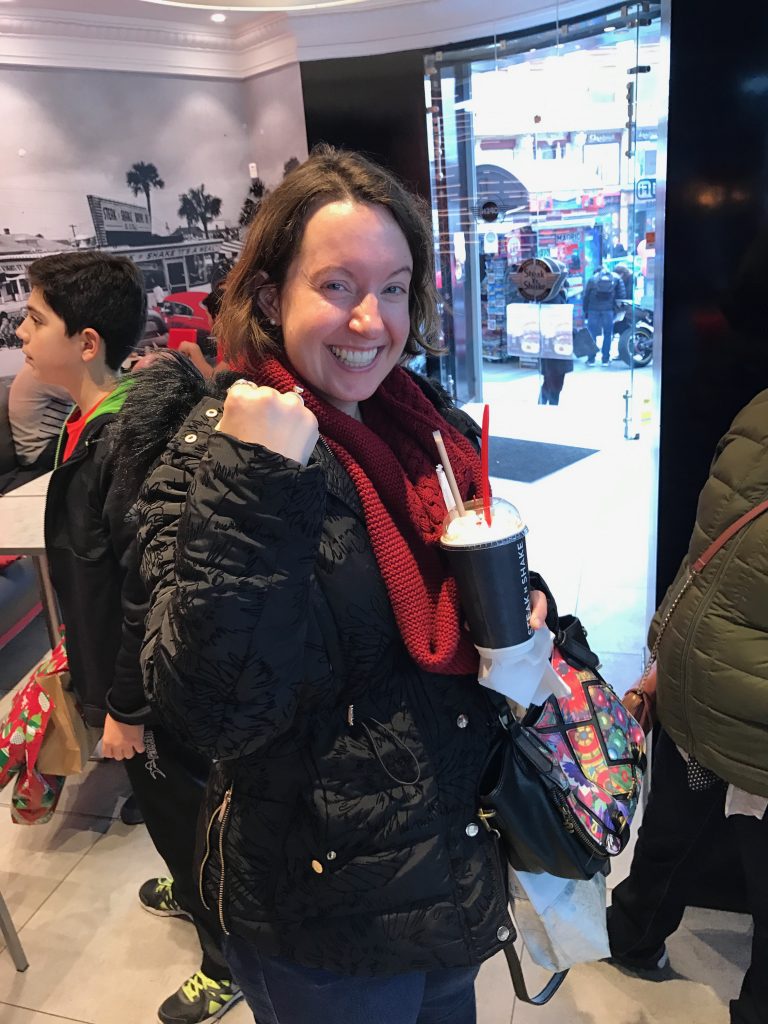 The Plaza Mayor (oldest, biggest plaza in the city) was all decked out and had a Christmas market within.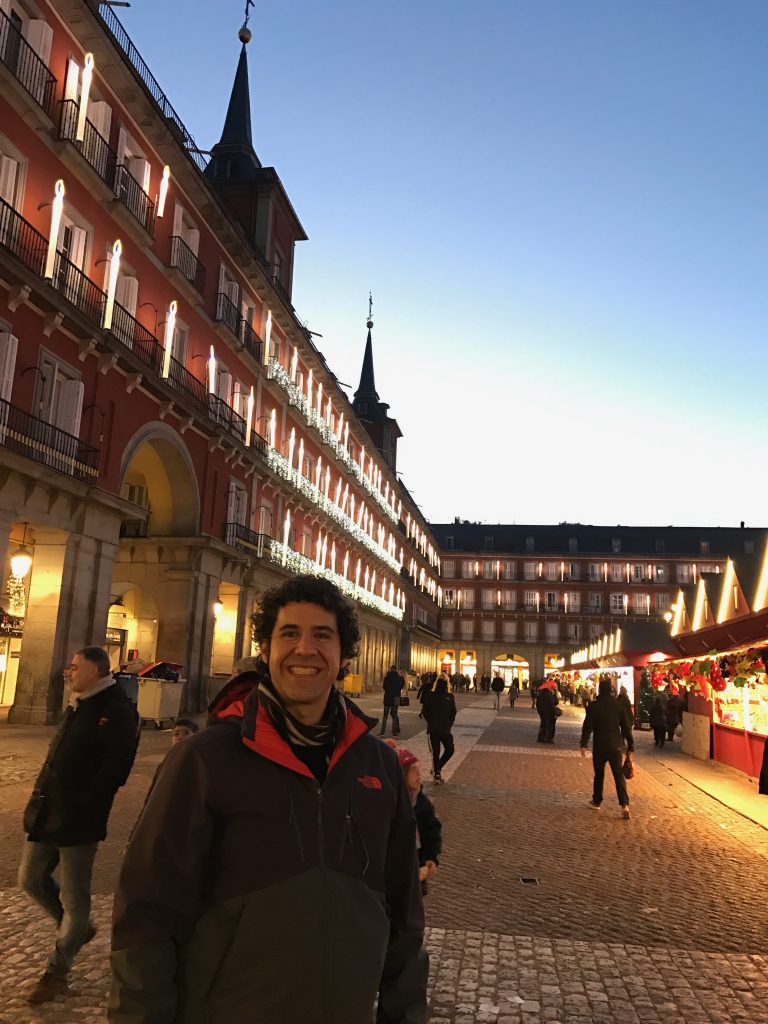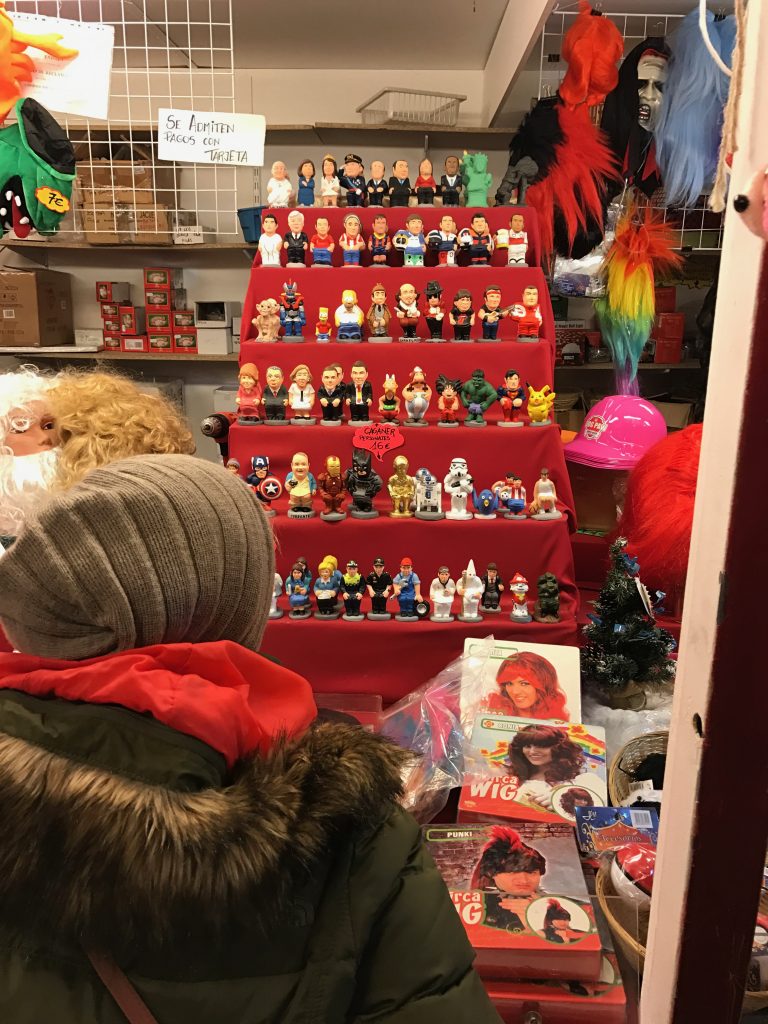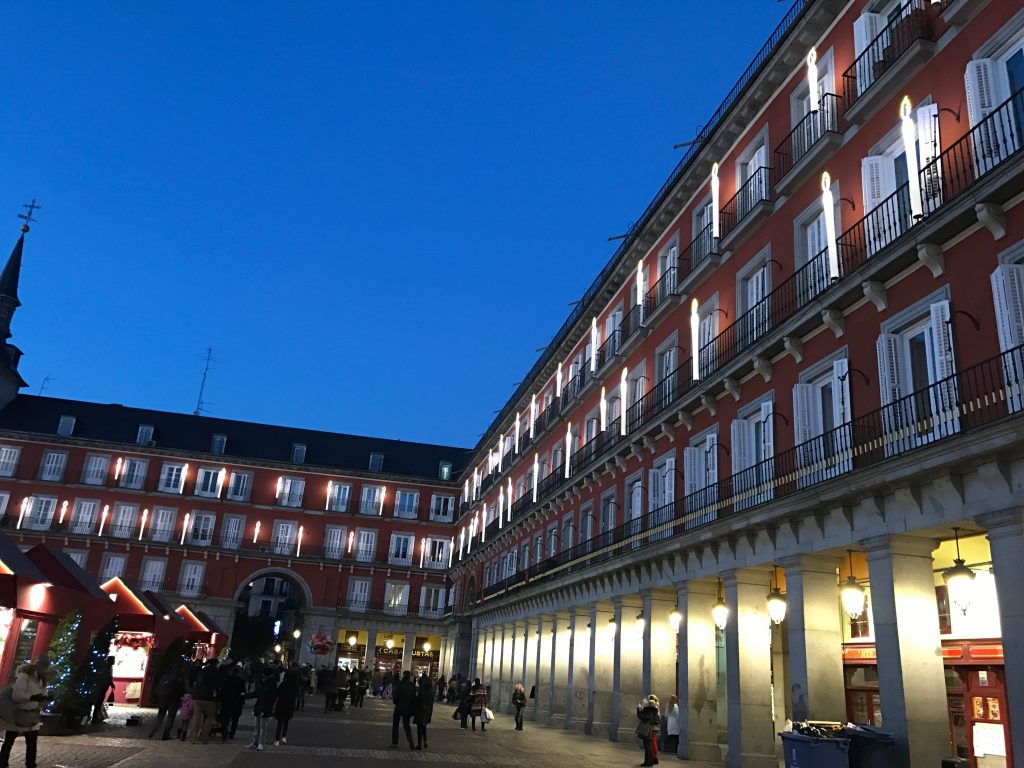 As we went to check out the Plaza del Sol the night before, it became apparent security would be tight. We came as the police were practicing security measures and were forced to exit through a specific street, which ended up being quite a detour to our place. We did get a few good pictures, though.
As the big night approached, even the Apple Store was on high alert. You never see these things drawn.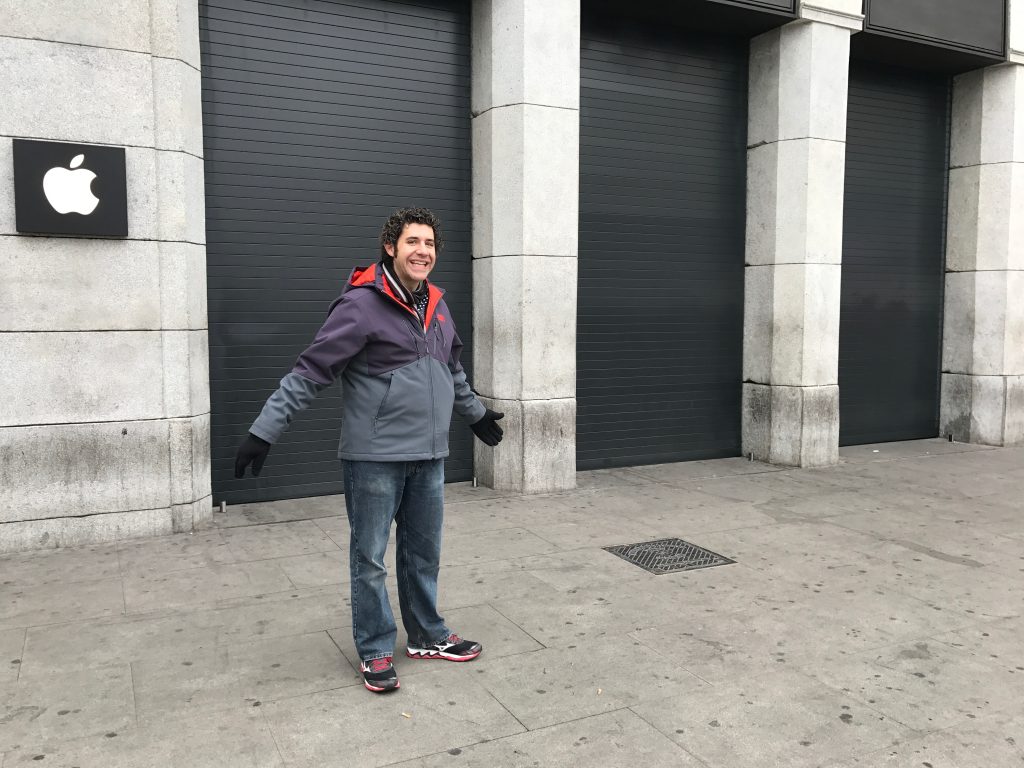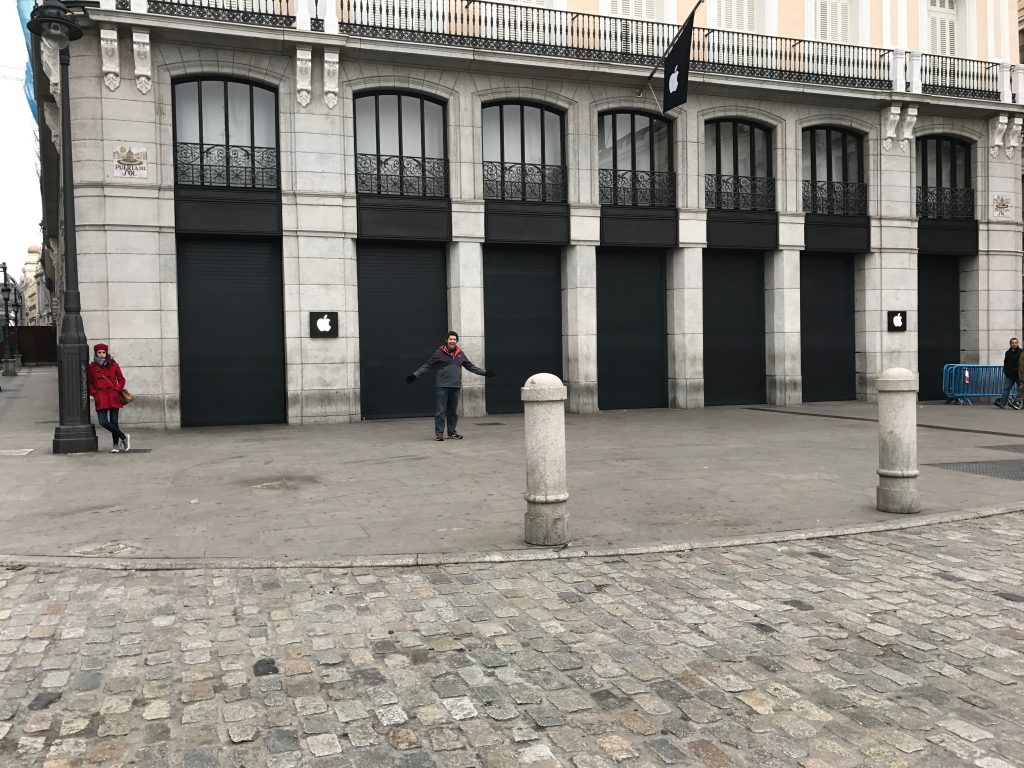 New Year's Eve, we went out for some tapas and returned to our place to watch (appropriately) Star Wars – with audio in English and subtitles in Spanish, of course. Around 11:30, we left our place about two blocks from Sol and headed into the throngs… and got nowhere. We did a great big loop around the streets and ended up celebrating at midnight just around the corner from our place. We heard the fireworks but couldn't see them. With 25,000 people in the center, I suppose this was to be expected.
Spaniards have a tradition of quickly eating twelve grapes at midnight – one as each chime strikes on the clock. This presents a bit of a challenge, too, as one must be careful not to choke. Also the only time I have been able to procure seedless grapes here! Luckily, we had lots of practice celebrating New Years past with our friends from Colombia, where this tradition is also prevalent. So, we celebrated with our grapes and mini bottles of cava (Spanish champagne) while partying with the other revelers on the streets.