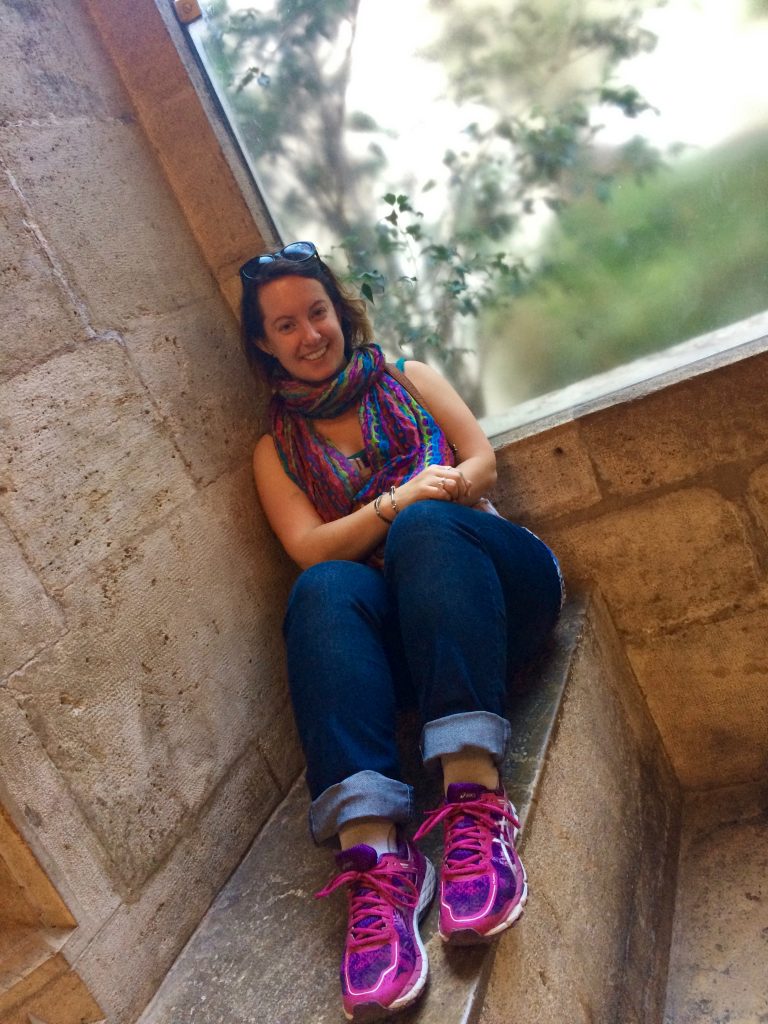 Rental car in hand, a few weeks ago we decided to finally bite the bullet and spend a weekend in Valencia without worrying about train schedules and such. The big city is so close, yet so far away when dealing with public transit (just 1 hour from us). This time, we got a hotel for a couple of nights so we could really explore.
One of the sights we'd been trying to see for a while now was La Lonja de la Seda (Silk Exchange), a mercantile exchange built between 1482 and 1548. The Gothic architecture is pretty stunning. According to Wikipedia (we know – lazy sourcing, but we are trying to catch up on all our recent travels), UNESCO declared it a World Heritage Site as it is "a wholly exceptional example of a secular building in late Gothic style, which dramatically illustrates the power and wealth of one of the great Mediterranean mercantile cities." In other words, most of its architecturally significant peers were religious locales.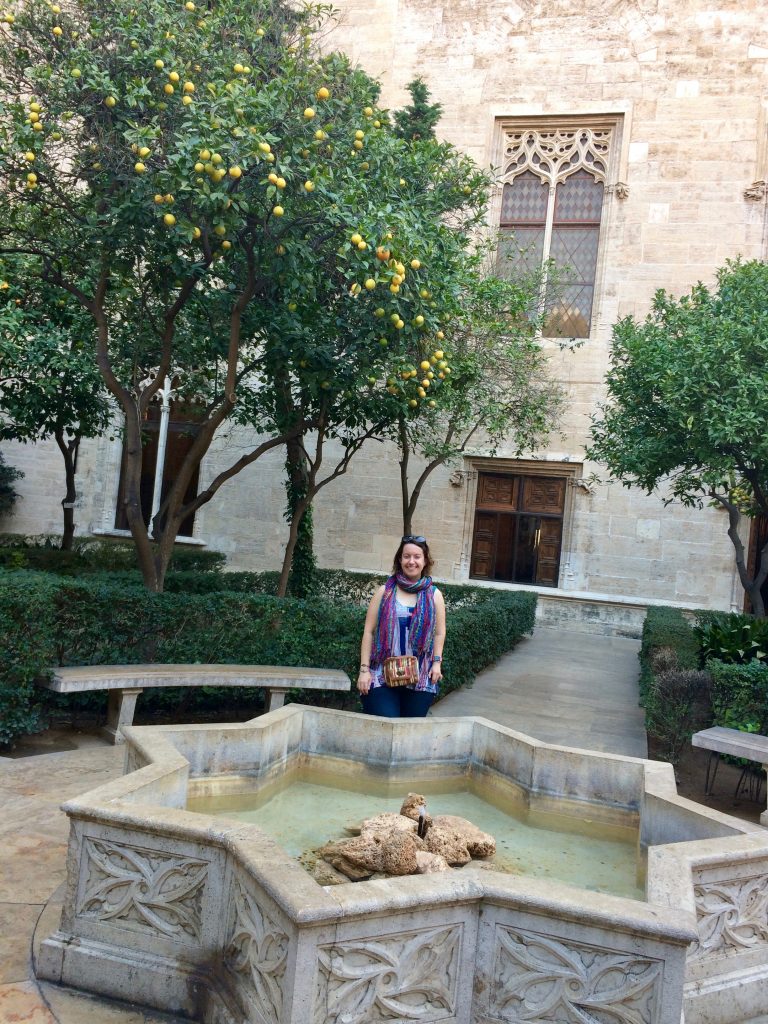 Almost right next door to La Lonja, I happened upon a local microbrewery and also found the first pinball machine I've seen in Spain. I know there are more out there, but they are a bit difficult to find. The beer was great; the machine, unfortunately, was in a bit of disrepair. But I played about 10 games nonetheless because this was a rare find… and Dreamer wanted some time to shop.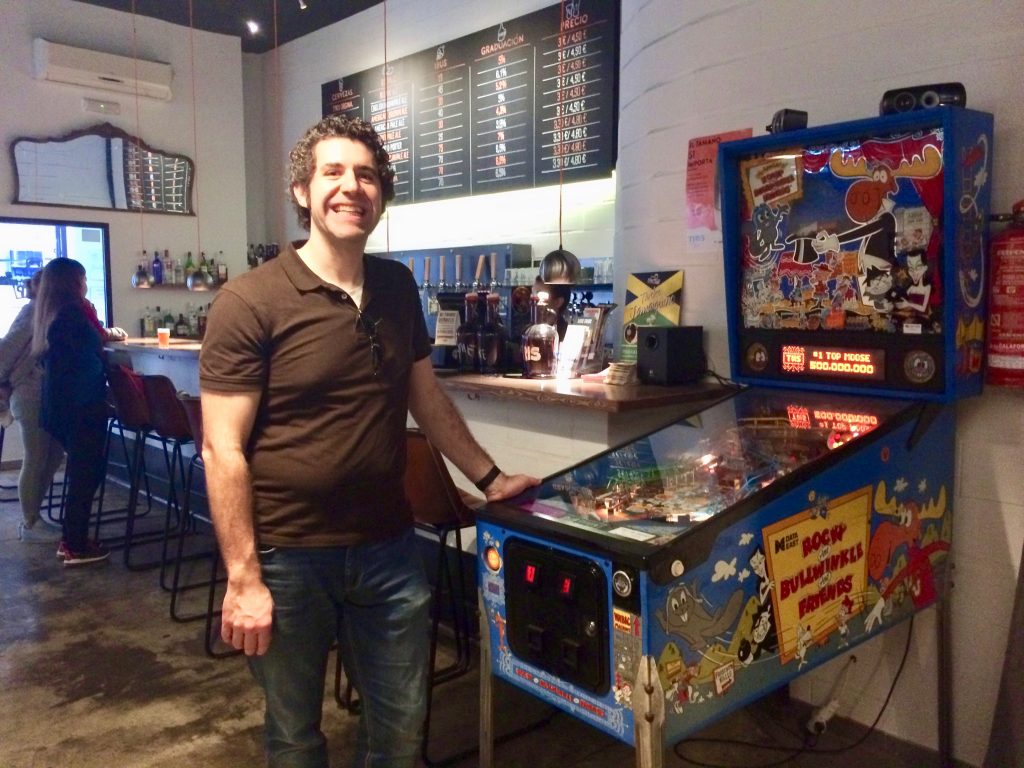 Saturday night, we again stumbled upon an area we'd been meaning to visit: El Carme or The Carmen, part of Ciutat Vella (Old City). The neighborhood is marked by an 11th-Century Muslim wall and a 14th-Century Christian wall. The castle-like structure in the photos is the Torres de Cuart, towers that formed part of a medieval wall built to protect the city.
Since this was Saturday night and all, we actually followed a fallera who was strolling through the arch, no doubt on her way to join up with her fallera crew to go celebrate the upcoming fallas somewhere.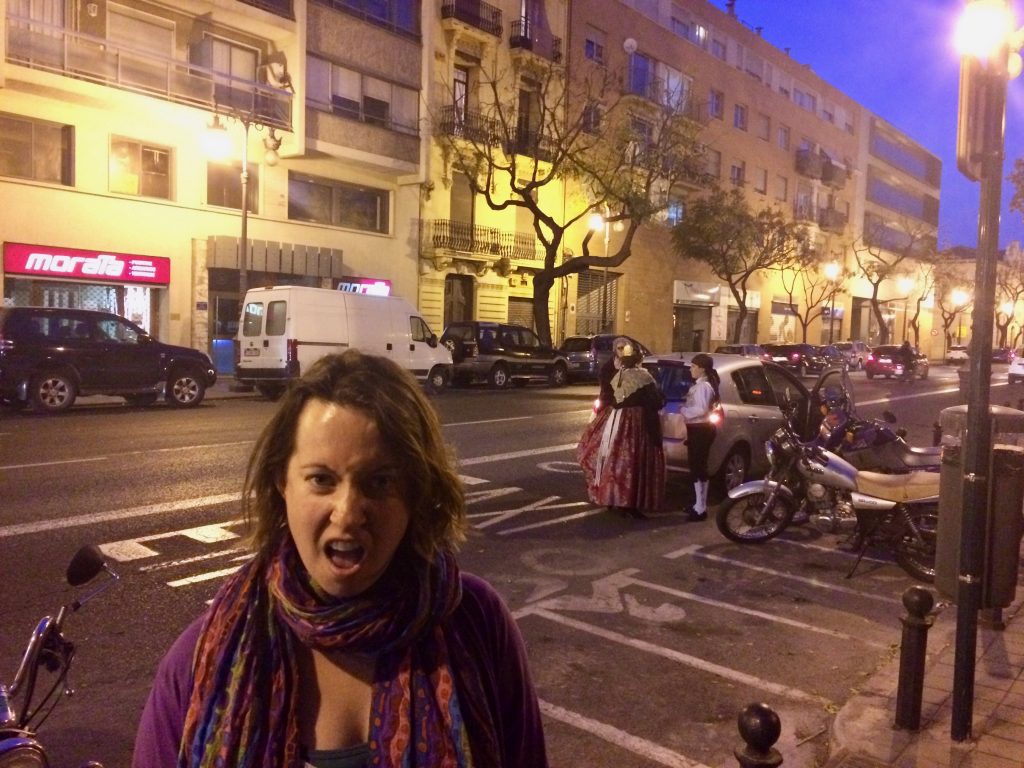 The Sunday we were in town coincided with a marathon that coursed through the whole city. It was fun to see places we'd been before now full of runners and spectators – for example, the City of Arts and Sciences:
…and the city center:
The second video was shot from inside the Plaza de Toros, where I had been before but Dreamer had not. As bullfights are done for the year now, Dreamer was brave enough to pony up for the Bullfighting Museum, which included entrance to the ring as well.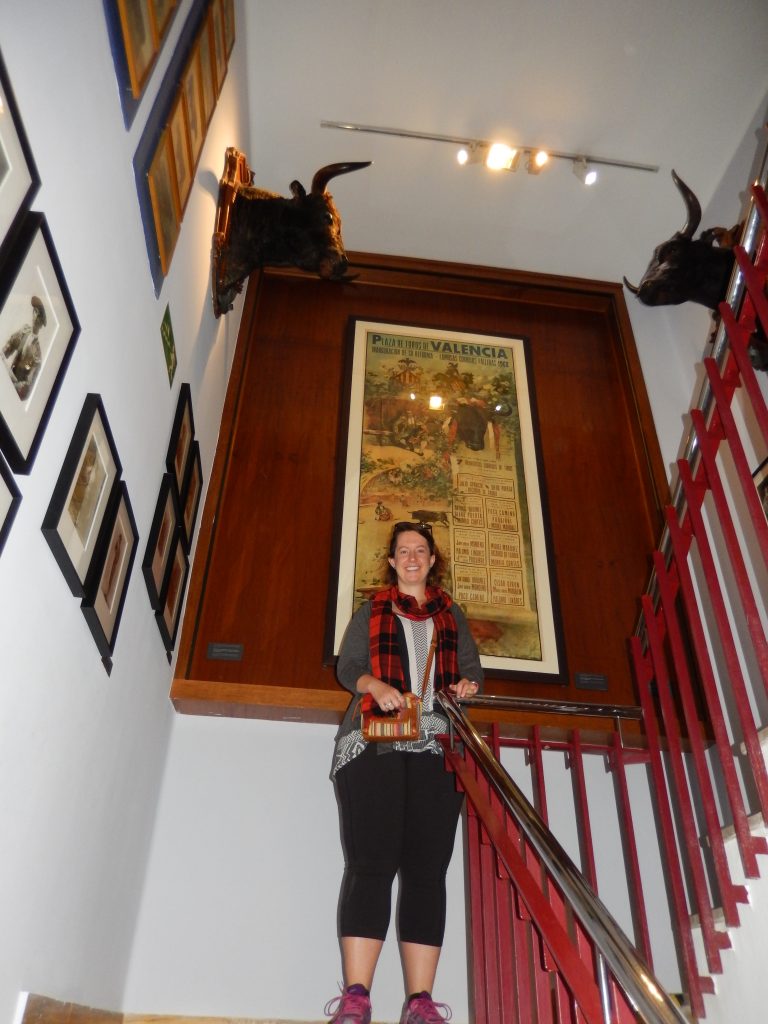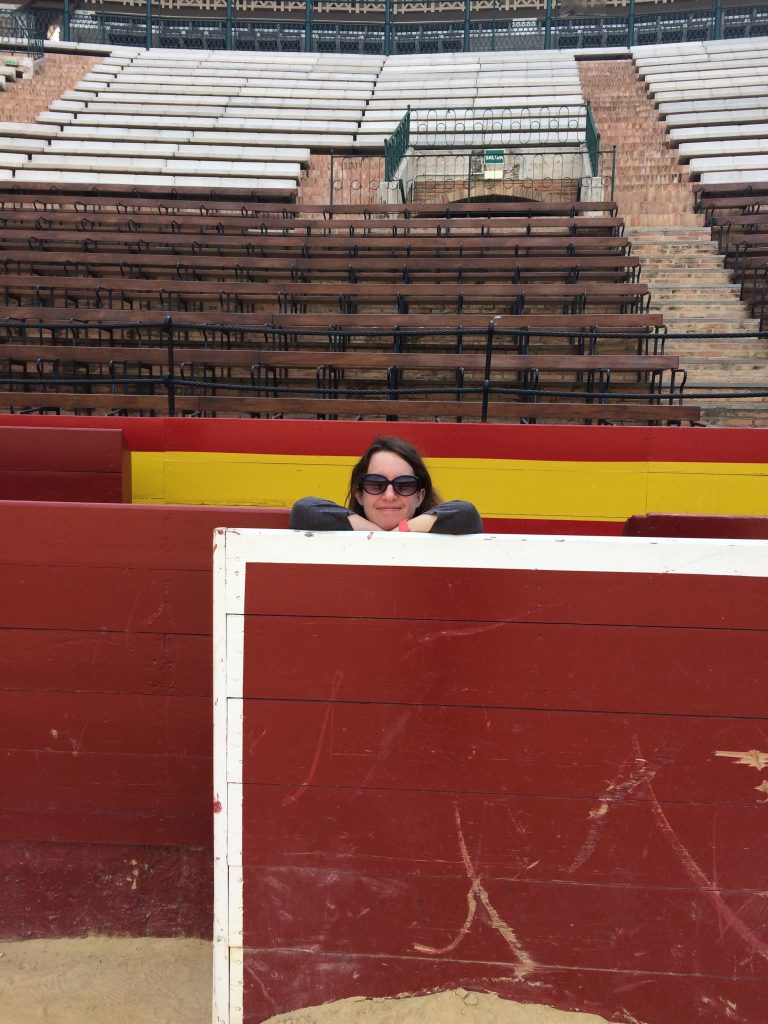 I did not realize this earlier from the stands, but these wooden shields the bullfighters hide behind have actually been quite beaten up by bulls' horns.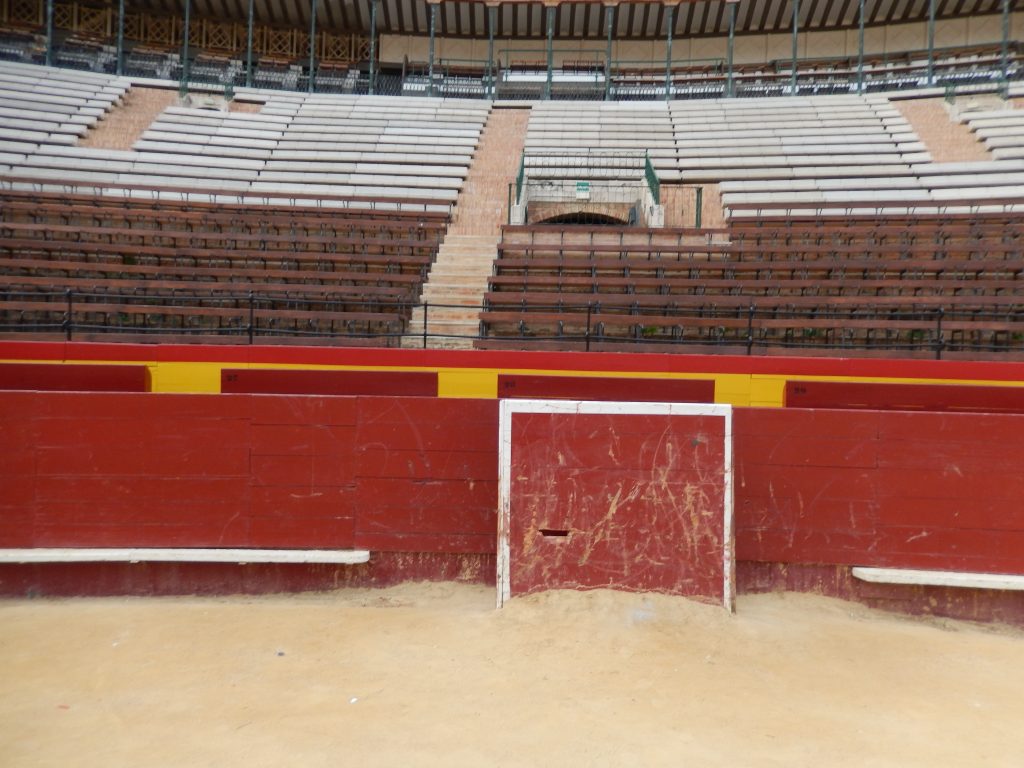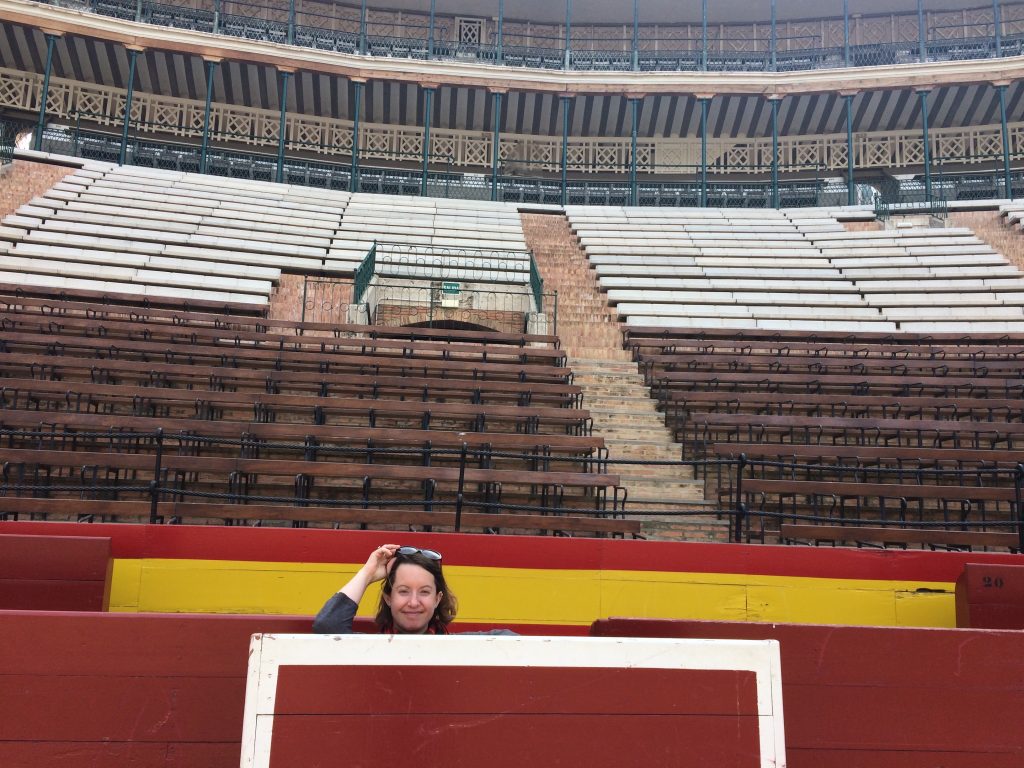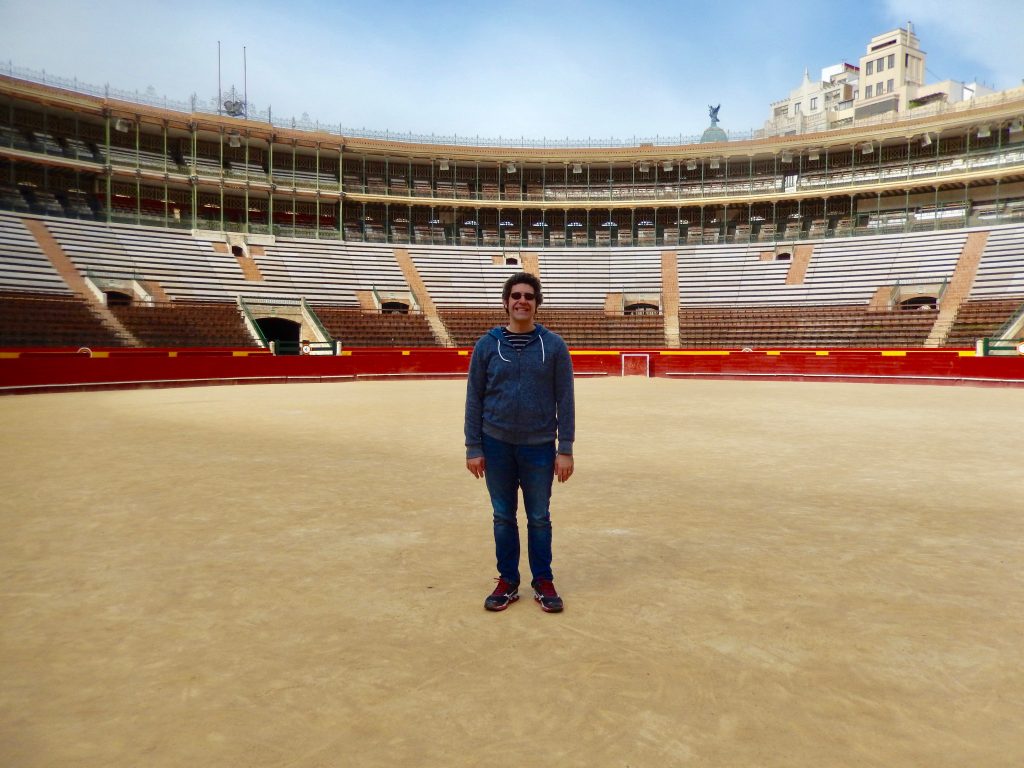 We actually stumbled upon lots of cool things for such a short trip. Like this mural we are posting in an effort to get The Hunter and The Gatherer to come visit us: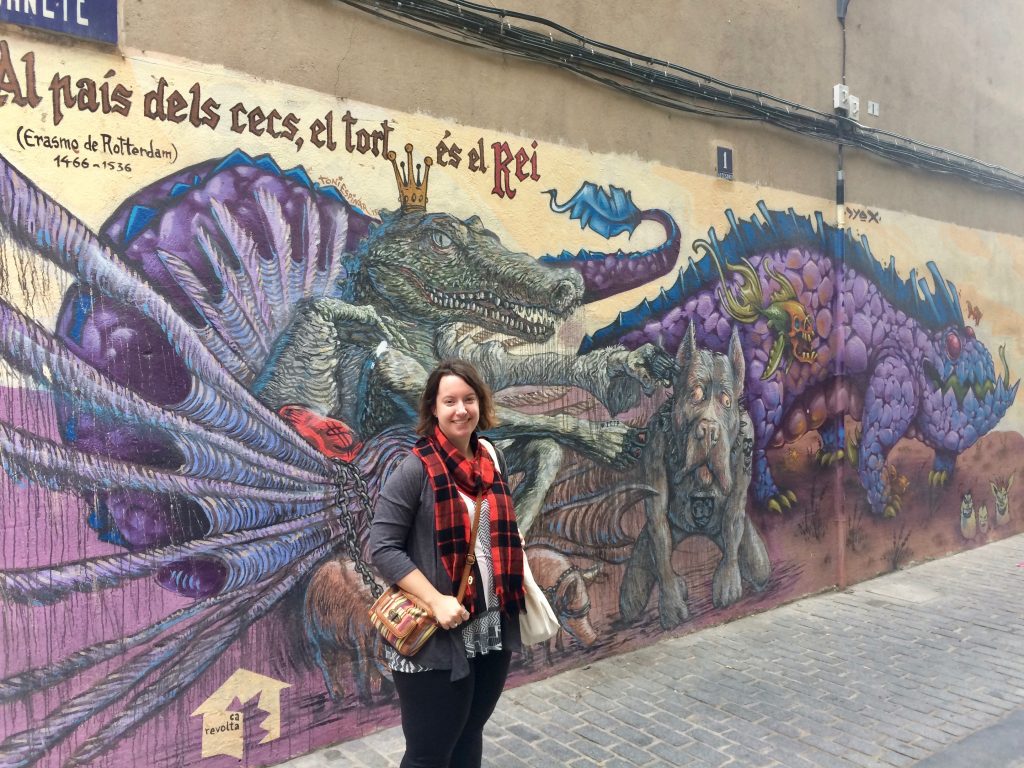 This colorful old Synagoguey-looking building that we have absolutely no information on: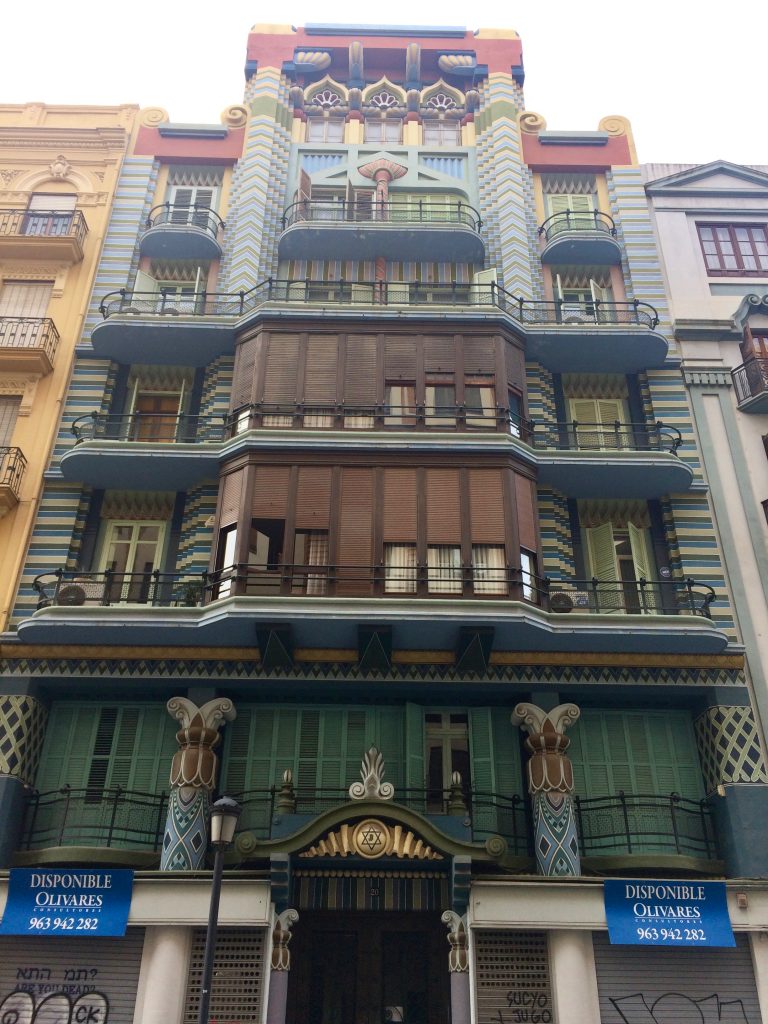 Another cool mural (outside the microbrewery with the pinball machine):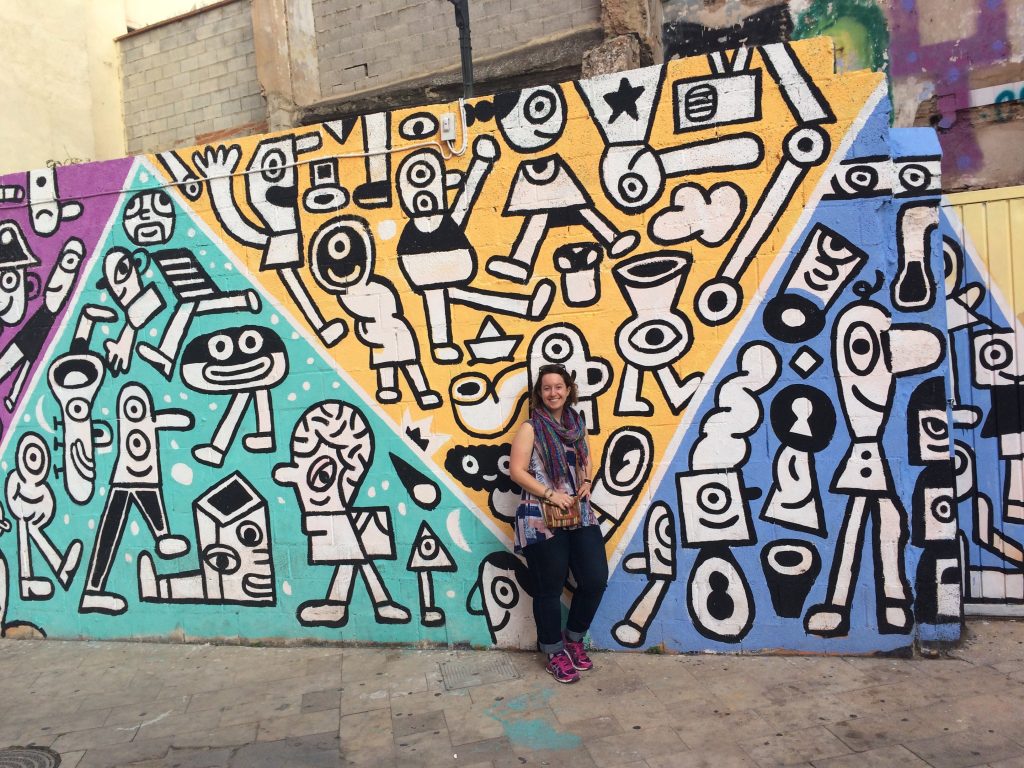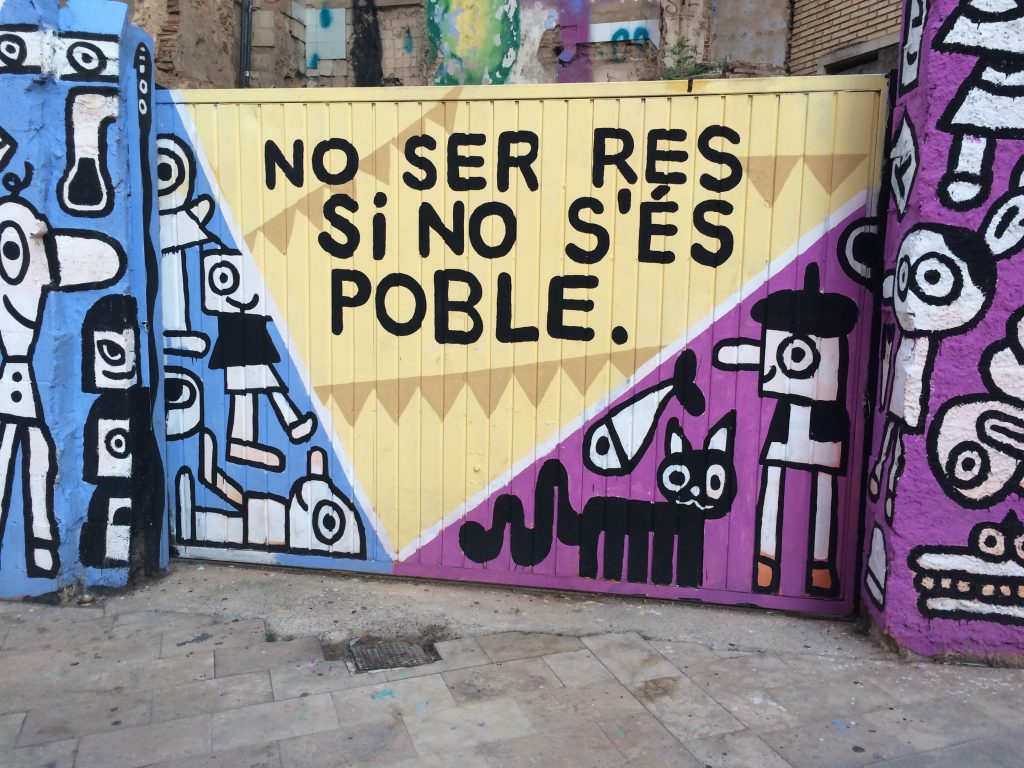 A disembodied ear on a sign that seems straight out of a Fitzgerald novel – or a Sklar Bros. routine: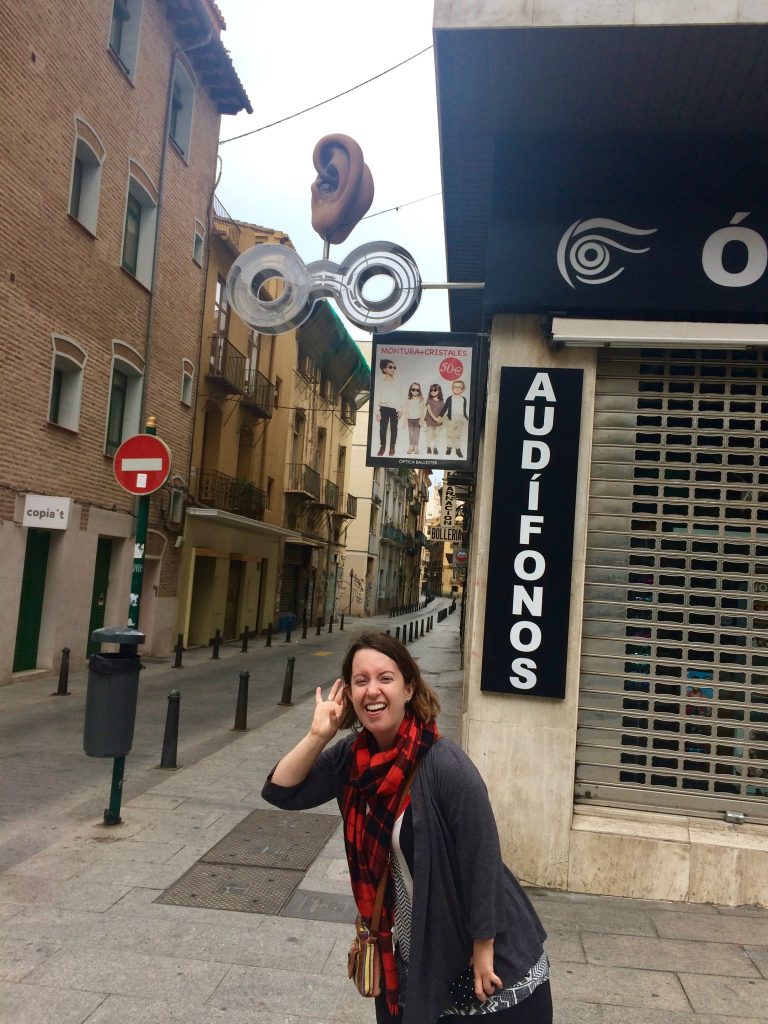 And a vandalized fallas mural: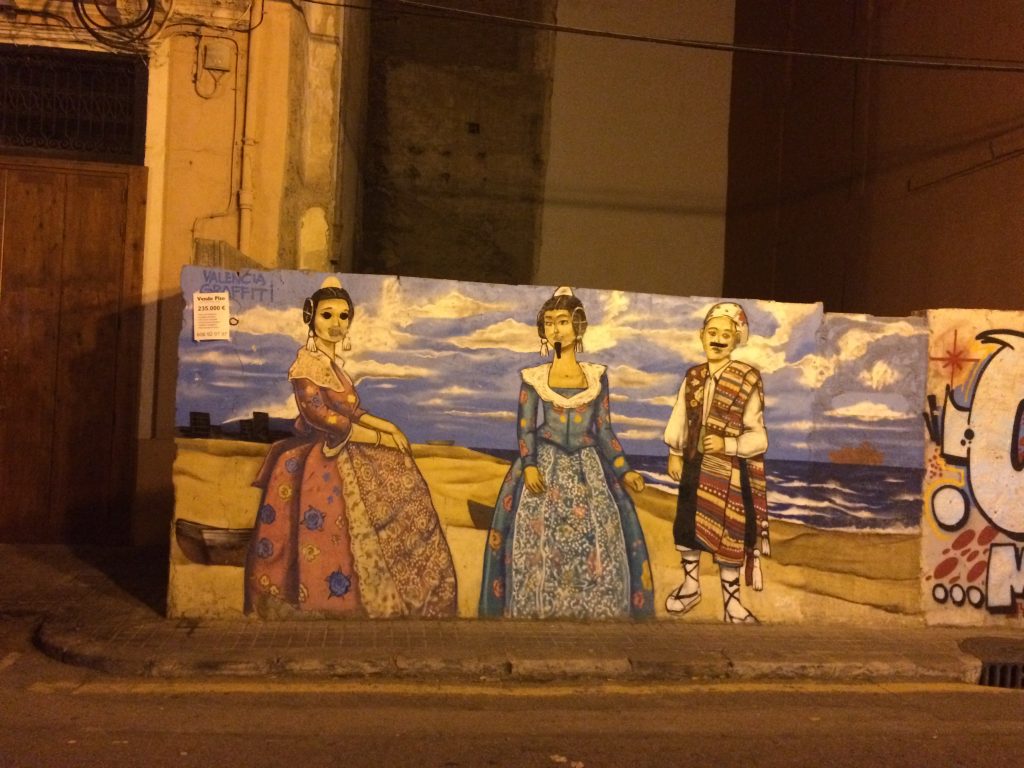 But, I am sorry to say, it was very cold. Like, 65°F. The Valencians were dragging out the patio heaters. We tried not to chuckle too audibly.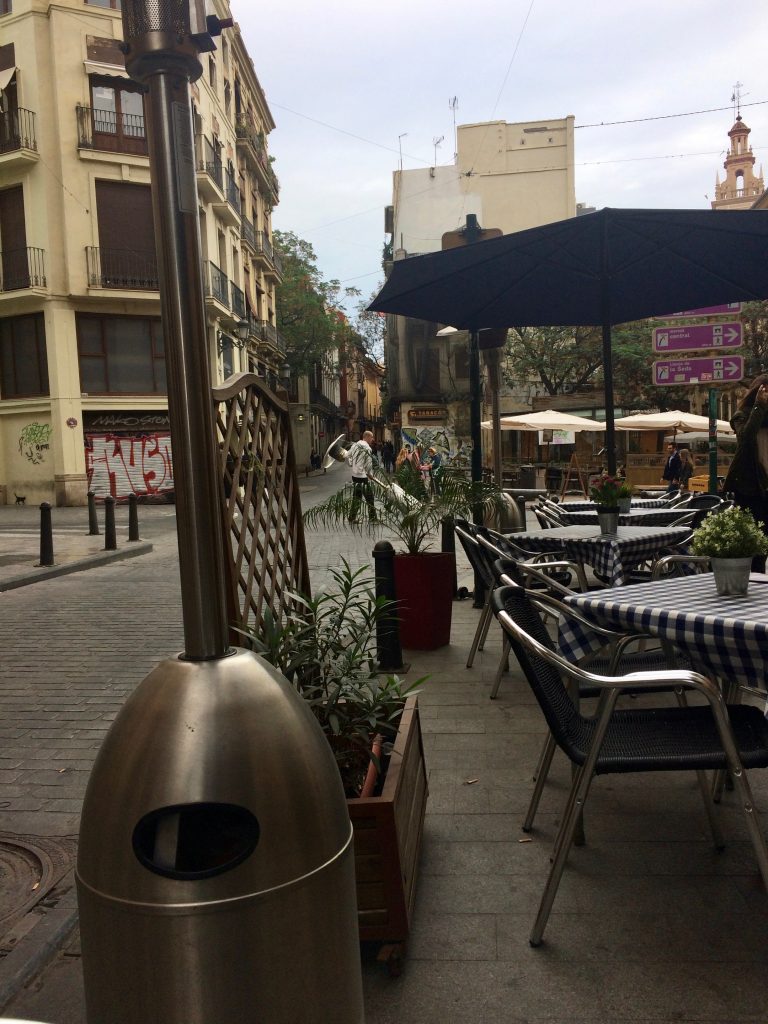 And, of course there were Tiki Drinks. Twice, actually. Because we love us some Tiki. I also love the free popcorn.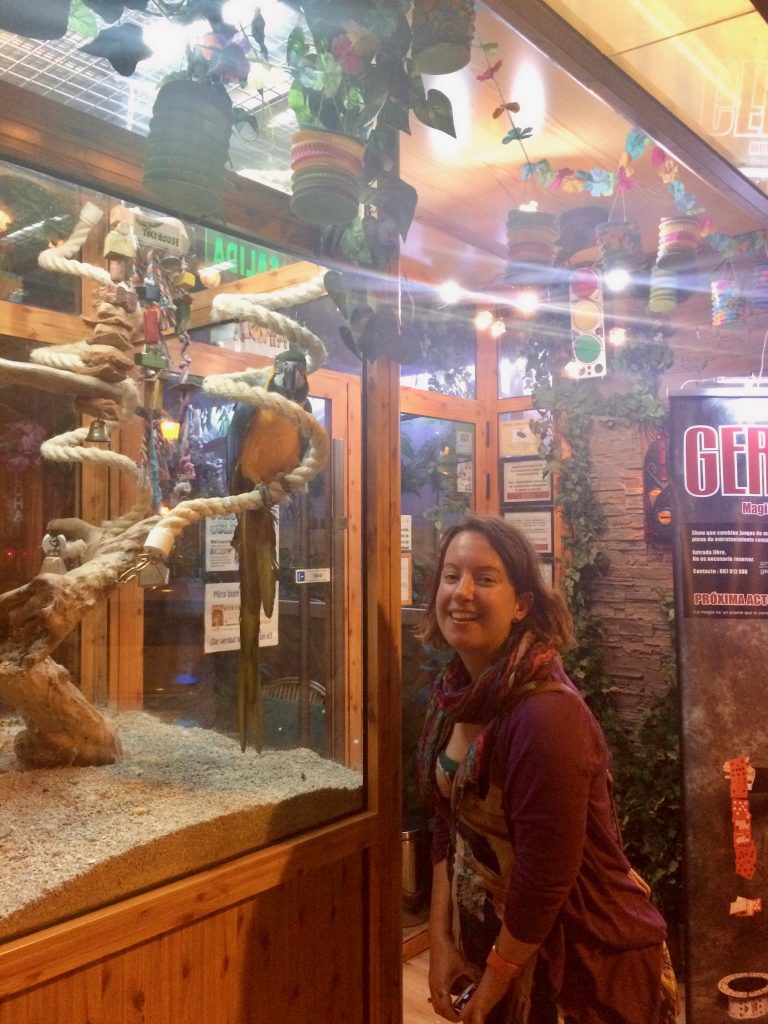 Dreamer co-wrote this blog post.