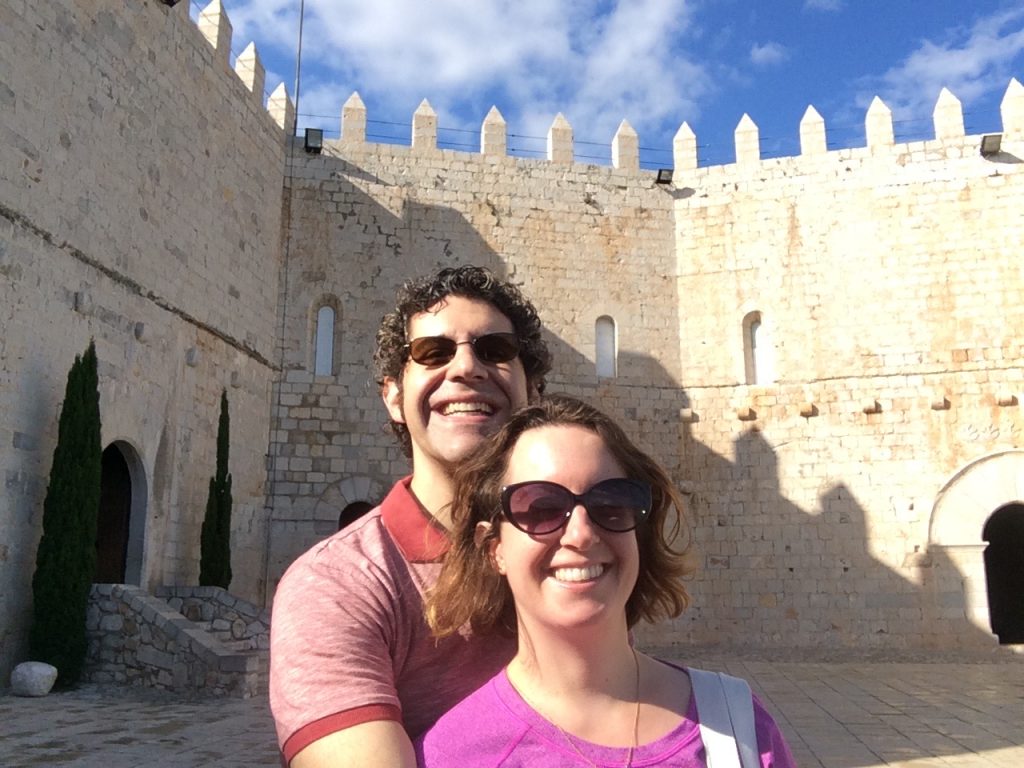 *Since literally five minutes after I looked up the location we'd been placed in Spain on a map, my puerile mind has been obsessed with the name of a nearby town: Peñíscola. To us, the tilde and accent there seem pretty important; to the Spaniards, it Ain't no Thang and is in fact well-known as a beautiful beachside town with a sweet old castle. We had to visit.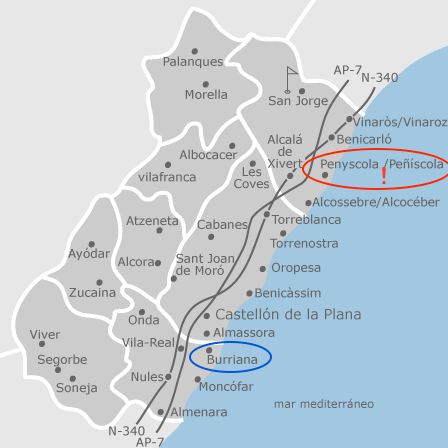 This was a location that needed to wait to visit until we had a car due to the lack of convenient rail service. Thus, with car in tow, it was a clear winner for somewhere to go on a Monday off. And let me say, it did not disappoint. Unlike previous visits to old castles, this one was perfectly preserved in picturesque surroundings. The medieval town is in such perfect shape that it has been used as the backdrop for several episodes of Game of Thrones, among other TV shows and movies.
It's kind of amazing the fortress has survived so perfectly intact, given its sometimes stormy history. Built by the Knights Templar between 1294 and 1307, the castle fell to King James II of Aragon the year construction was finished. In 1411, Benedict XIII (el Papa Luna) – an Avignon pope during the Papal Schism – took up residency in the castle.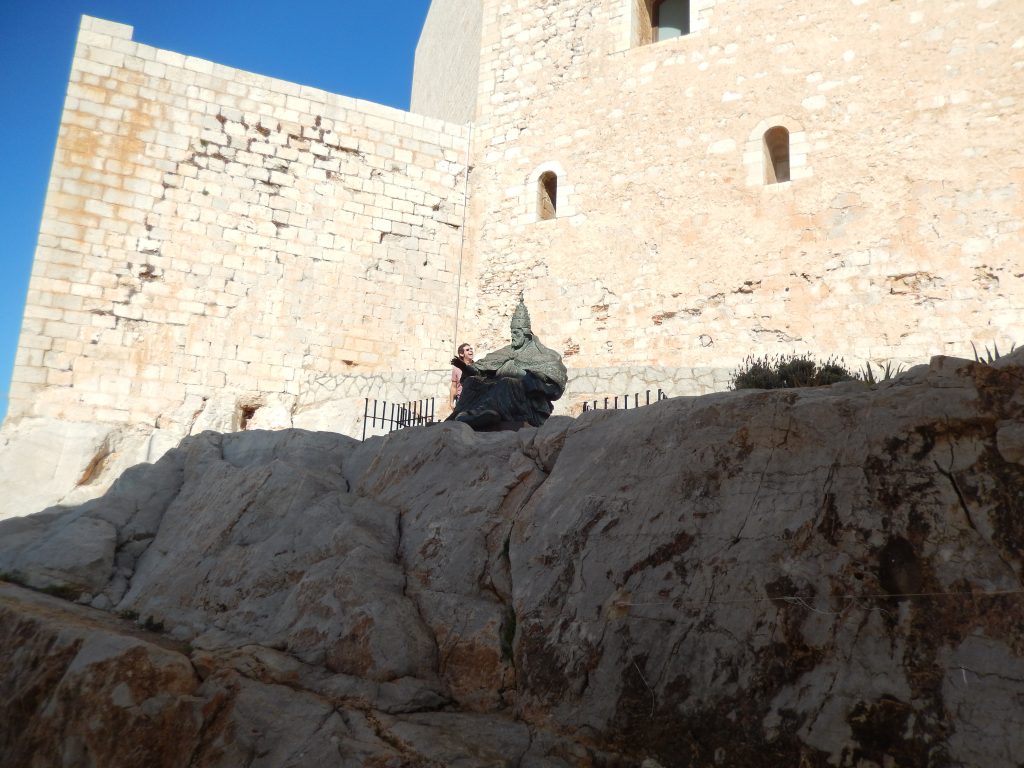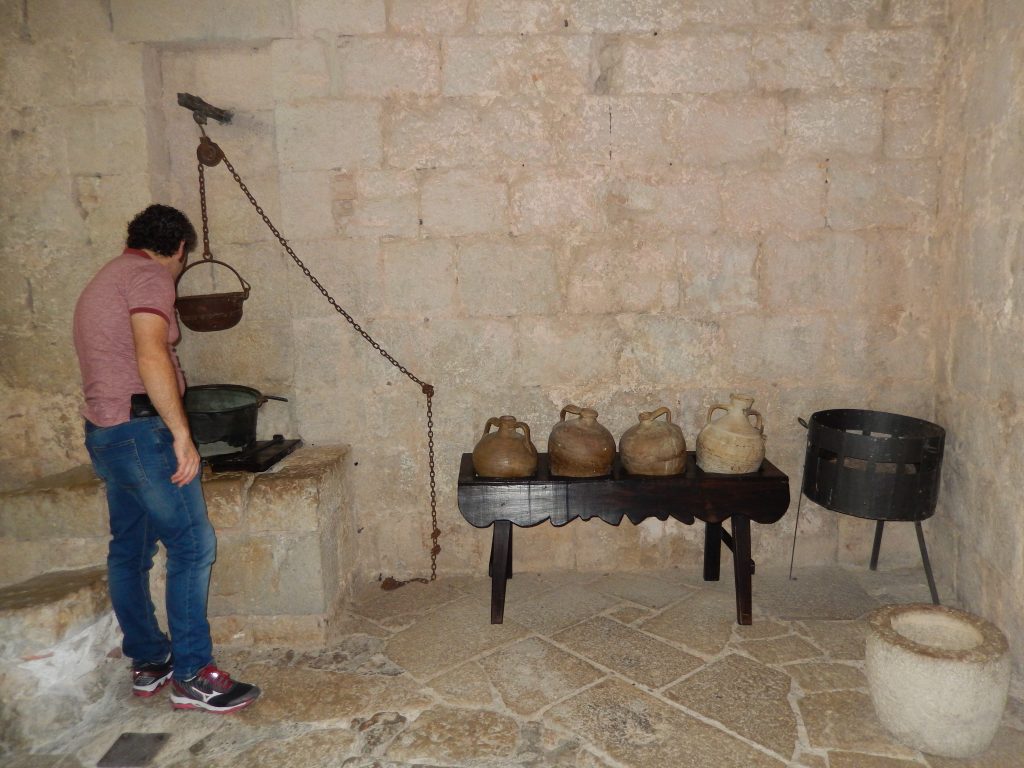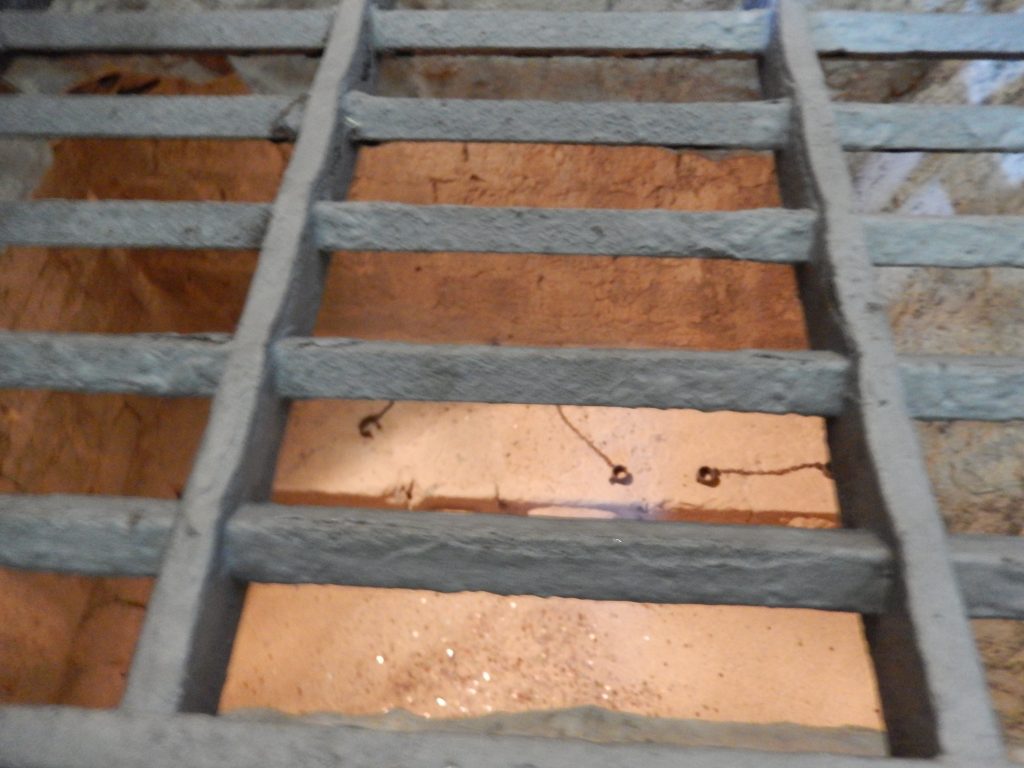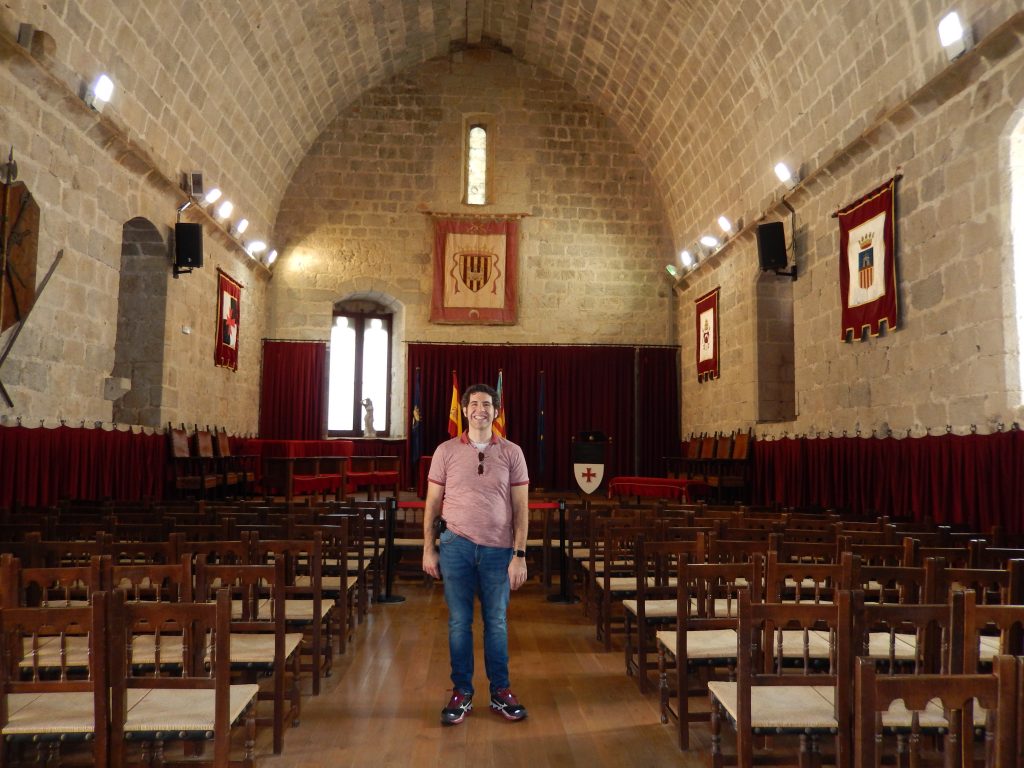 Next to the castle is a very picturesque park that frames the castle in the background.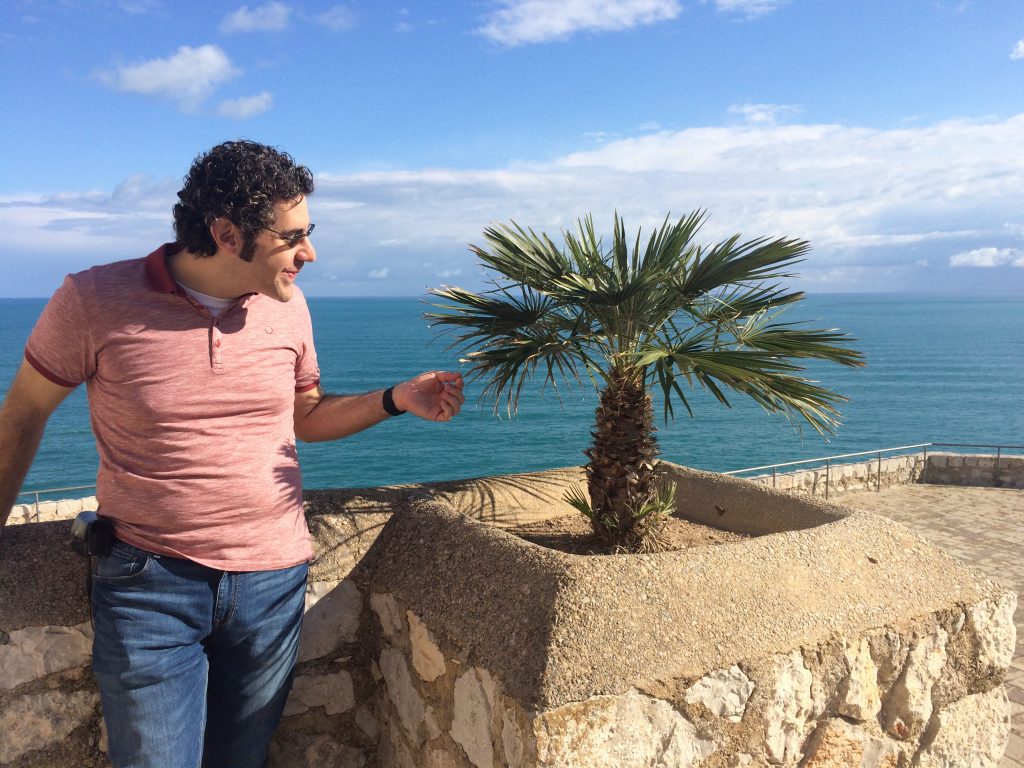 The castle is literally built right on the water's edge. Not near it, but on it.
Through town, Dreamer went looking for the Casa de las Conchas, with its walls covered head to toe in scallop shells. We've seen something like this before.
But given this was around 3 p.m. — and practically winter — the entire town was deserted as everyone was at home, resting.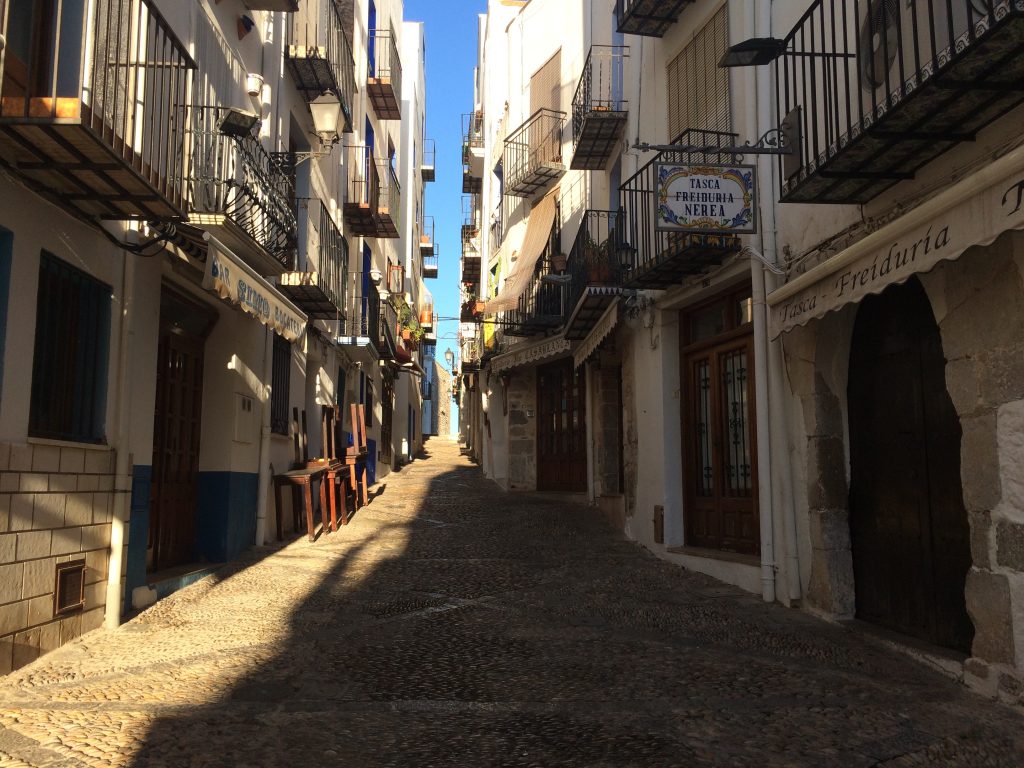 An area a few hundred yards in from the shore is known as "La Bufador," I'm assuming for the noise the sea water makes as it enters and recedes. It is a naturally eroded hole through the rocks that form the coastline. Watch closely and you'll see some mist rising up, too.
Even the town water works was gorgeous.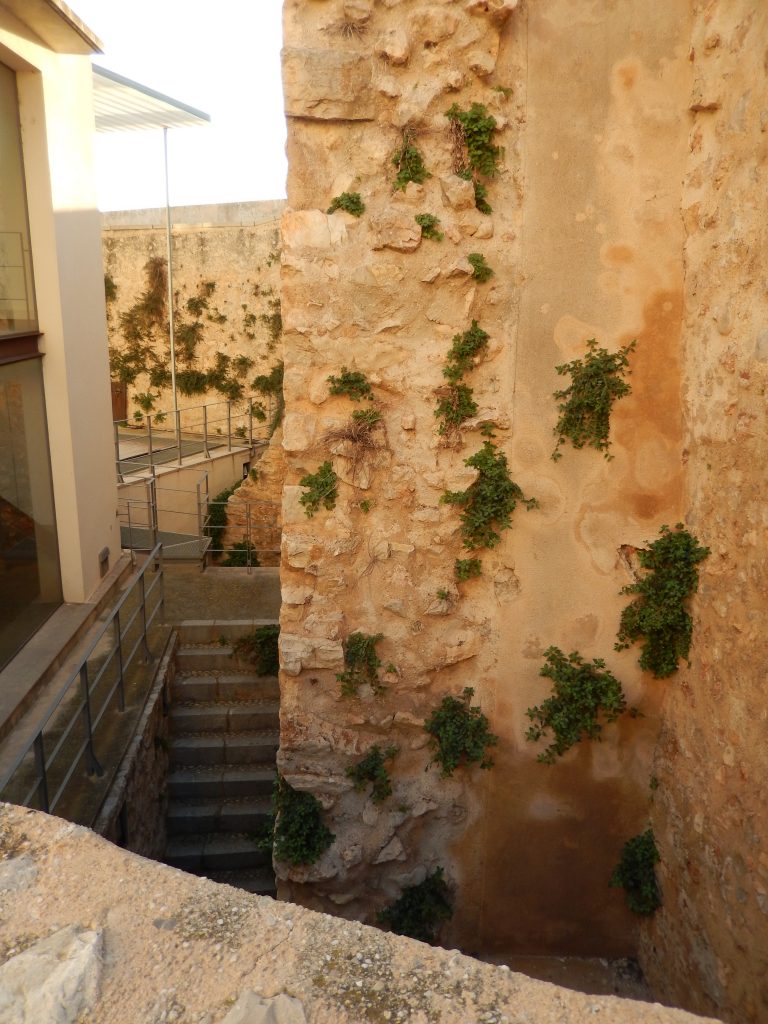 We checked out the fishing pier and found some friendly locals repairing the nets. They don't mess around here.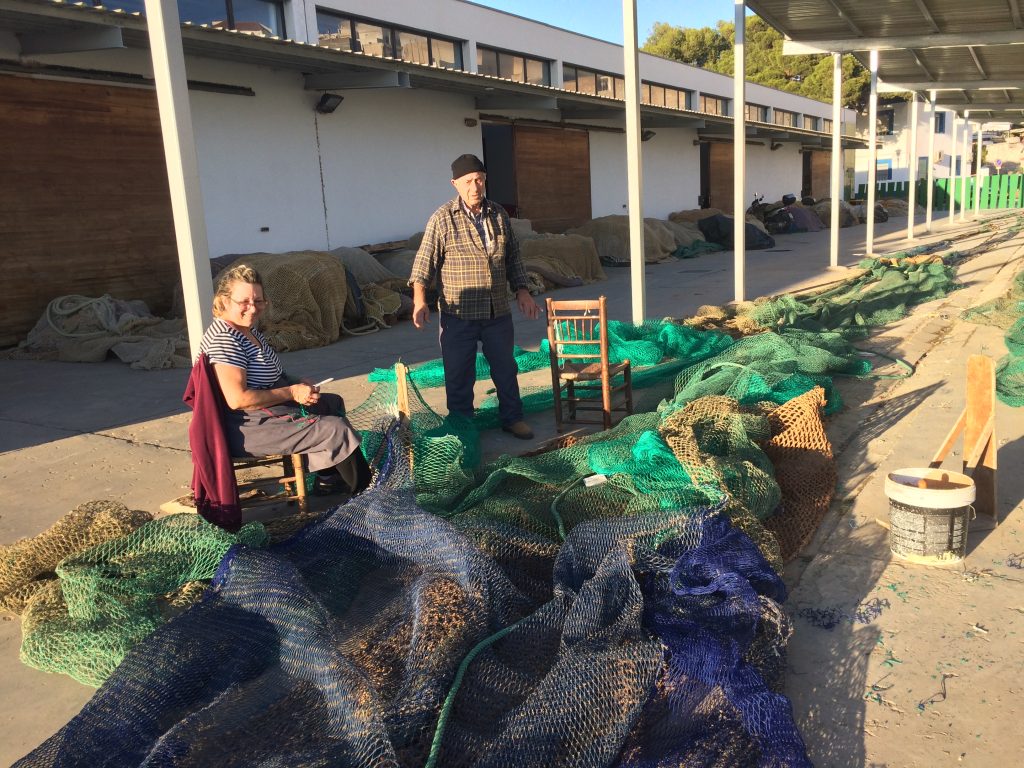 A few more scenic pics for good measure.
*Dreamer contributed to this blog post.