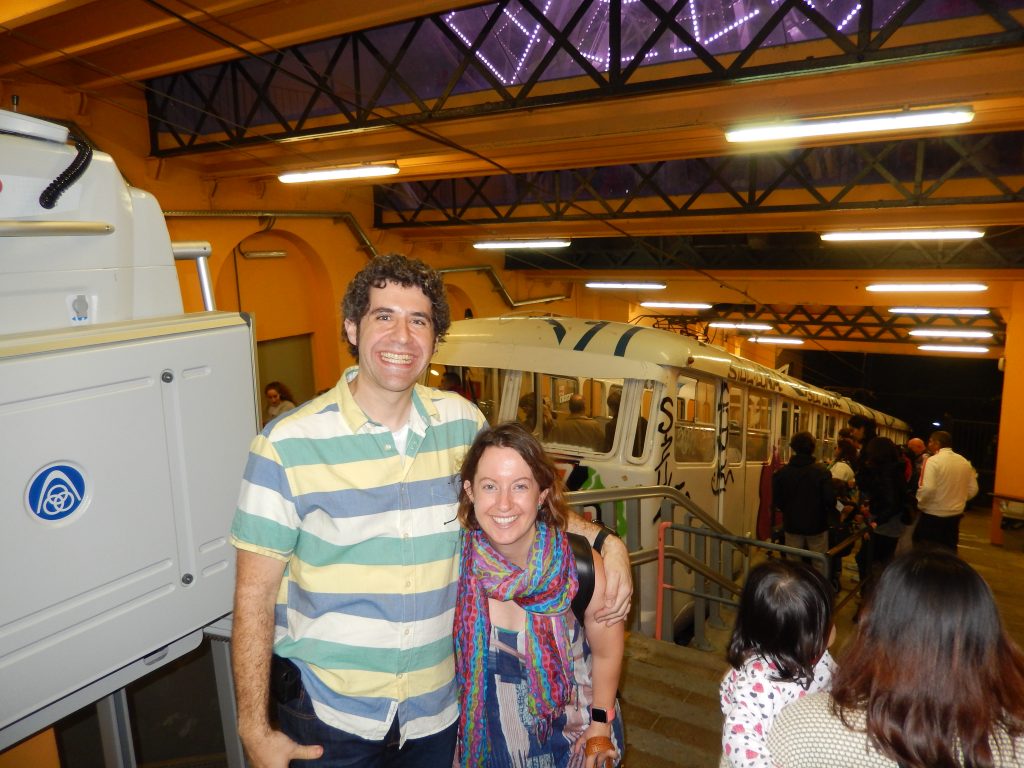 My obsession with funicular railways probably started with a birthday at the Olive Garden (probably also their TV commercials). And maybe other "Italian" restaurants in my youth as well. Like most Americans, I didn't really realize this at the time. But that melody you most closely associate with Italy indeed commemorates the opening of the first funicular on Mount Vesuvius.
Have a listen; everyone knows this one. Bet'cha didn't know what it was about, though.
As an engineer, the idea of building a safe machine on the side of a steep incline, composed of two balanced, cable-pulled cars of opposing weight really fascinates me. And yet to me, in 2016, this seems one of the strangest surviving modes of public transit. Yet, funiculars are effective, going places regular trains would not. So, from the moment I rode my first one on our honeymoon in France, I was hooked.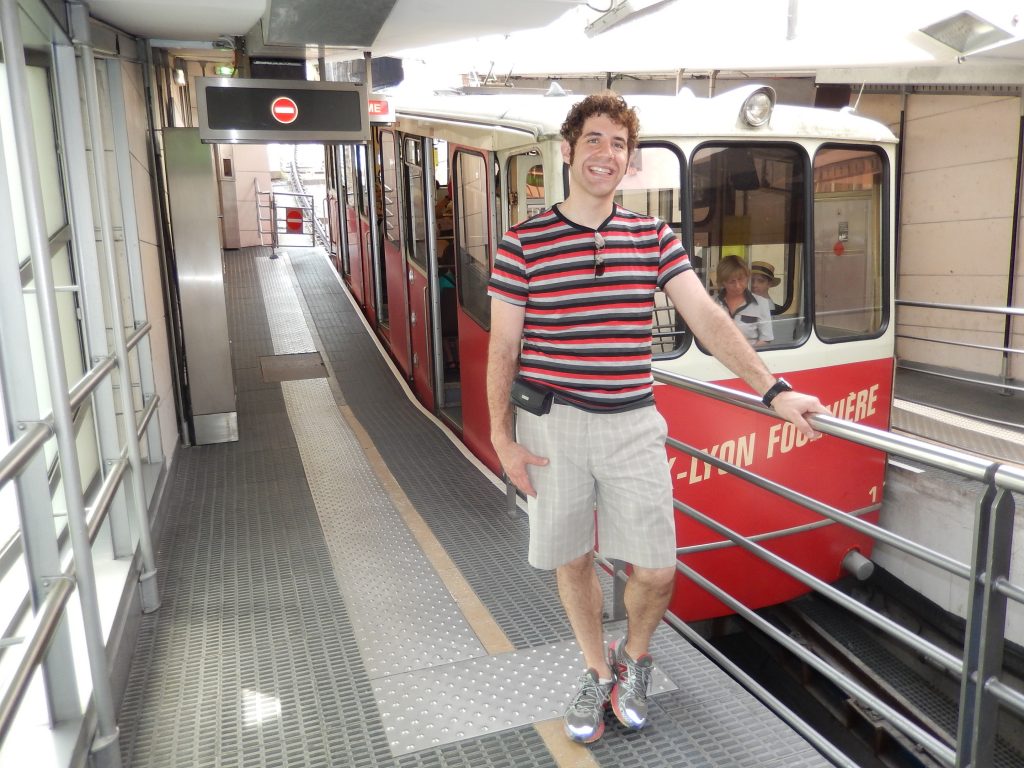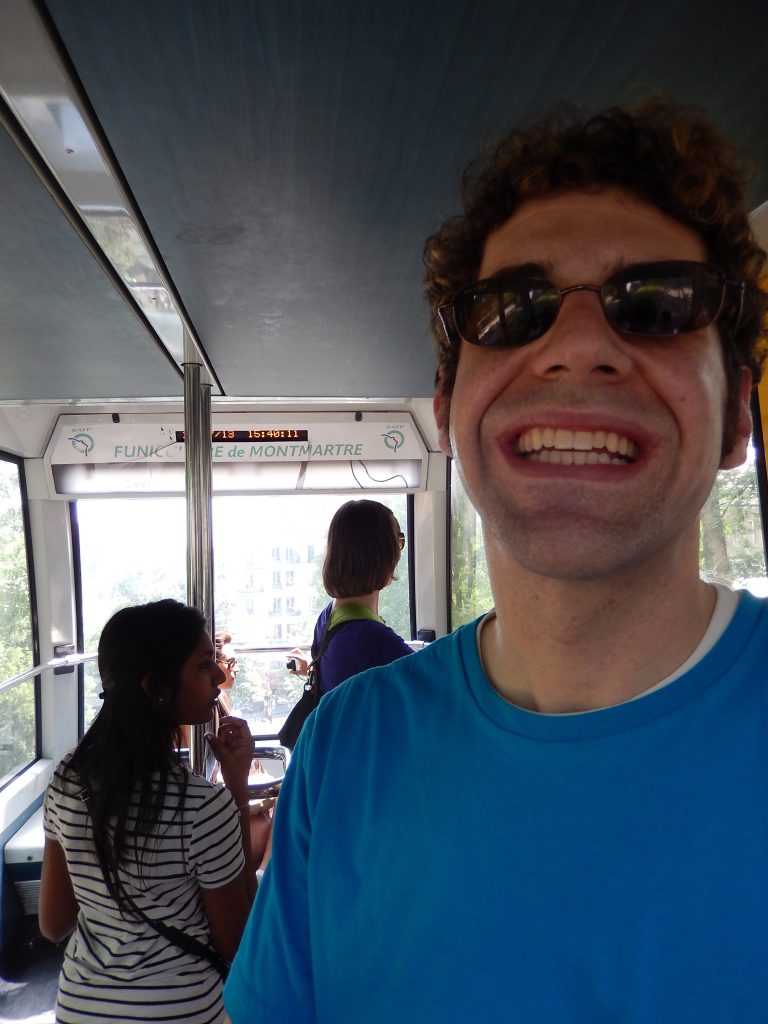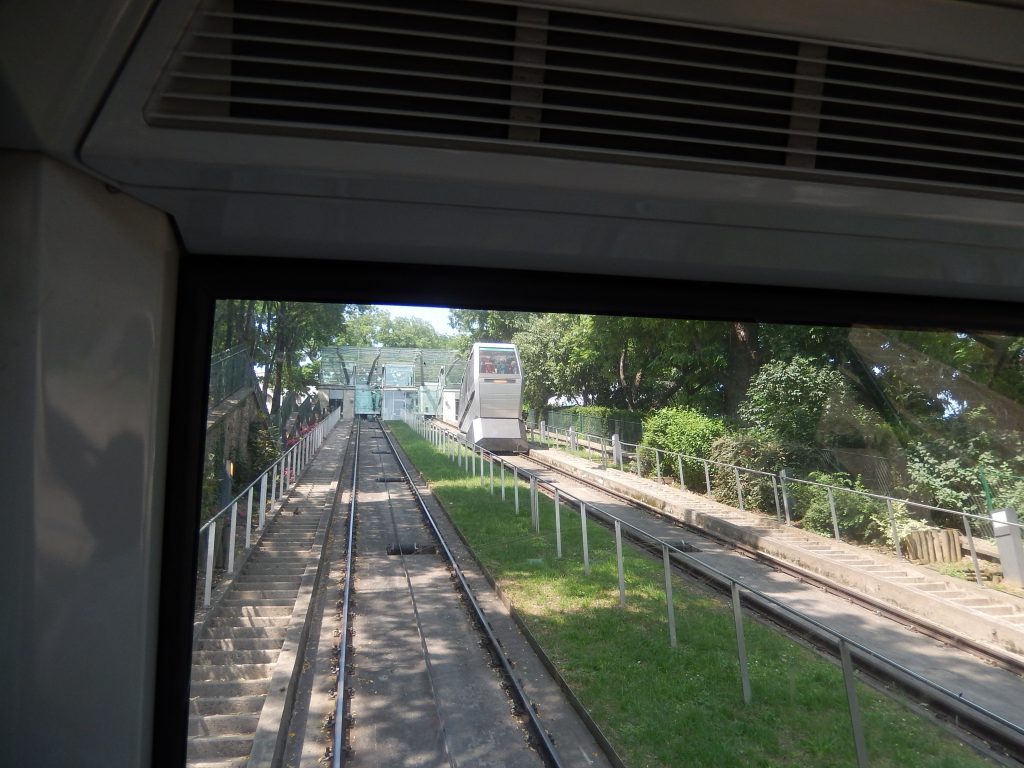 My Dreamer understands this and is nice enough to indulge me so far every time we are in a city with one… or three, in the case of Barcelona. That leaves us two yet to conquer.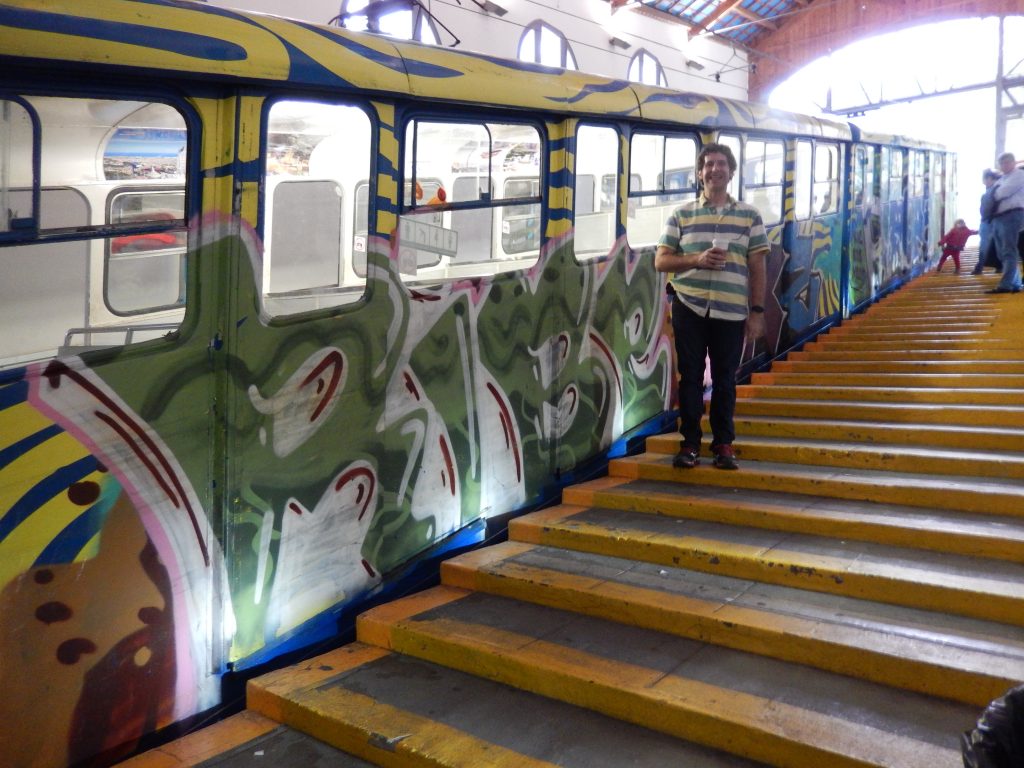 The reward for riding to the top of Tibidabo – besides awesome scenery and the joys of scaling a steep incline in a funicular, of course – was an amusement park and a big old church. Unfortunately, due to fog, a view to the sea was out of the question, but the funicular ride up and down was still awesome… because how could riding an old, rickety, cable-pulled car up the side of a steep mountain not be?