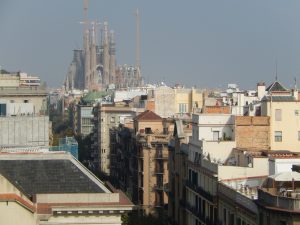 During our Halloween-weekend visit to Barcelona, the modernist architecture of Antoni Gaudí captured our hearts and imaginations. But we didn't get our fill. Visiting the famous Catalan architecht's works should not be a rushed affair; that, combined with sold-out tickets at Park Güell and a ridiculously long line at Casa Batlló definitely guarantees we will make a second trip to Barcelona (and hopefully many more – it's an amazing city). Not to mention we didn't get anywhere close to his magnum opus, la Sagrada Família. We saw it from a distance on several occasions, but never passed the threshold.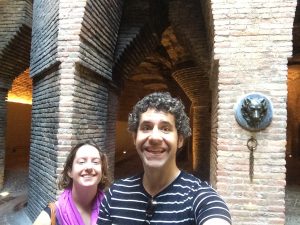 Our first experience with Gaudí was Palau Güell (Güell Palace) that Saturday morning. We started the day at a large, popular market, Mercat de Sant Josep de la Boqueria, and the palace was very close. Built between 1886-1888, this mansion was home to prominent Catalan Eusebi Güell and his family.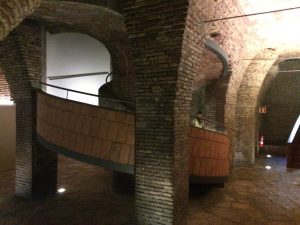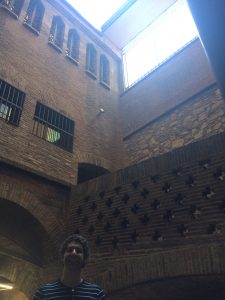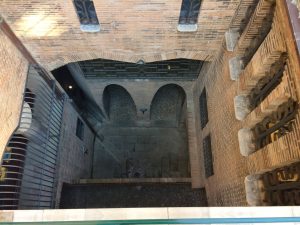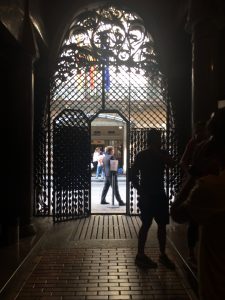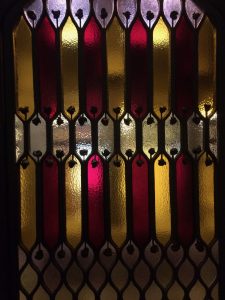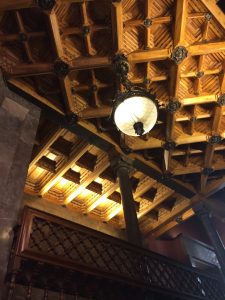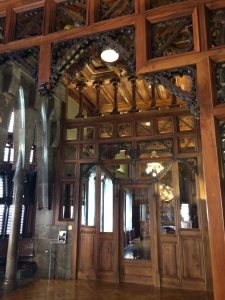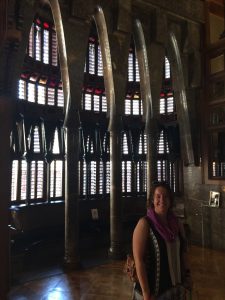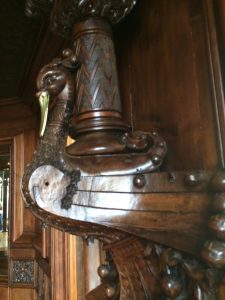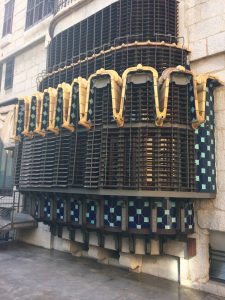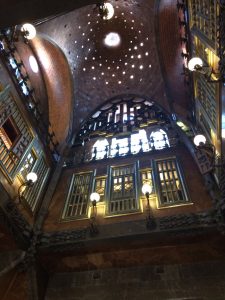 Apparently Palau Güell's focal point was the central hall, where we enjoyed some organ music during our visit, enabling us to imagine the hall during the days when the family lived at the palace. It was the perfect place to entertain guests.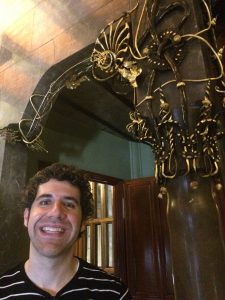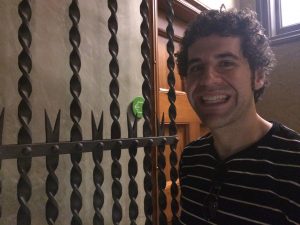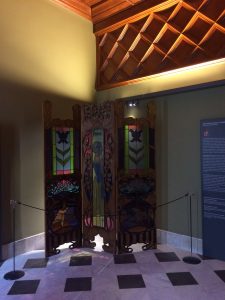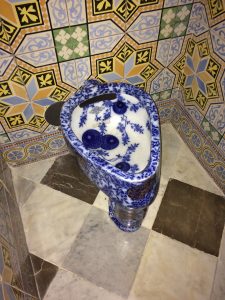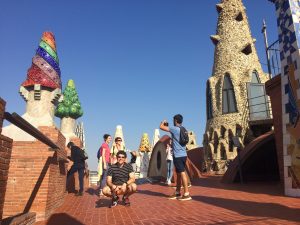 The hands-down stars of the two Gaudí buildings we toured were the roofs. The roof of Palau Güell features 20 chimneys, with a large central spire covered in original recycled stone. Each chimney is a unique work of art.