Sunday in Galicia: a post in which we start by exploring the answer to the question,
"Is there such thing as too much seafood?"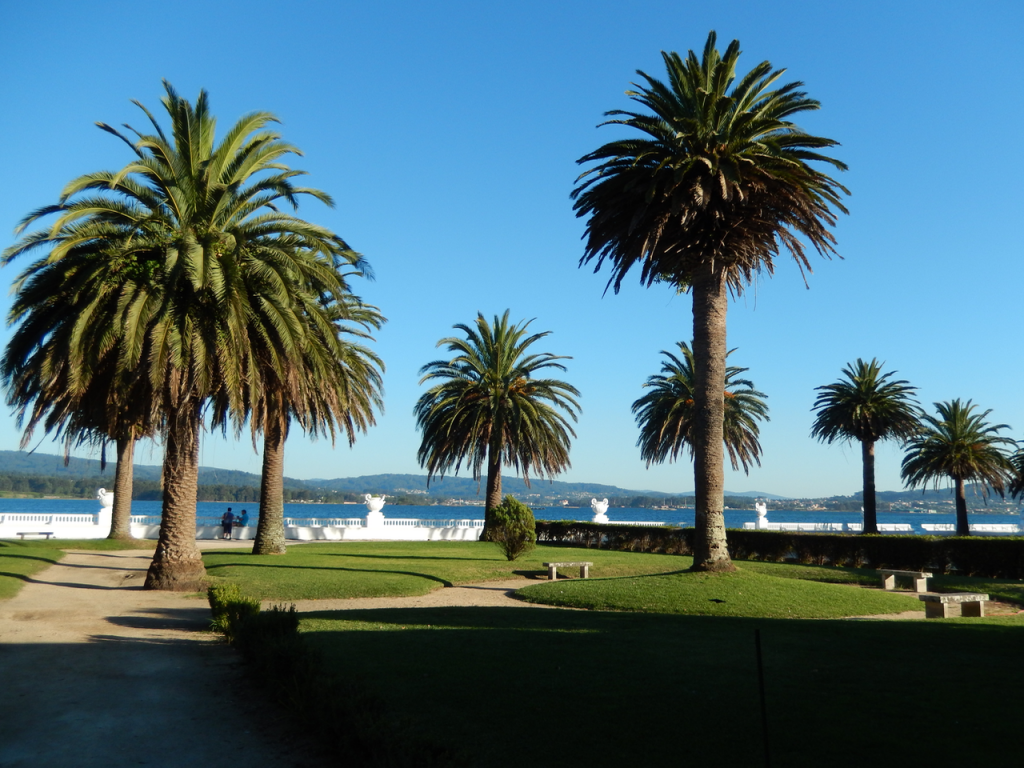 I will note that we were quite exhausted by our previous days' adventures. We went to church with M & M in Sanxenxo at 10am and enjoyed experiencing a Catholic service entirely in Spanish, but even this felt like rising early.
When church let out, we spent some time exploring the waterfront in Sanxenxo and went back to the apartment to rest and snack a bit. It was Sunday, after all. By the time we were ready for lunch, it was past 3pm, but this was no problem by Spanish standards.
M & M took us to a great seafood restaurant in Villalonga named A Illa, where lunch service was just getting a'going. The two servers working the entire place were very overwhelmed ("criminal" in the words of Mr. M – himself a restaurant owner – but unfortunately very common in a land where there is no tipping). We were able to secure a table outside and enjoyed the view for about a half hour before our server was even able to greet us. I am not exaggerating with that time estimate, but luckily, what followed was well worth the wait.
I used my waiting time to look at the crustacean tank inside and noticed something I had not seen before in Spain – something that looked a lot like a Dungeness crab. Mr. M told me it was called a buey (or buei), which also means "ox" or "steer" when referring to meat. Quite memorably, it was noted my pronunciation needed work, but I could not hear it at first. Gallegos pronounce this in a manner that rhymes with "way" in English.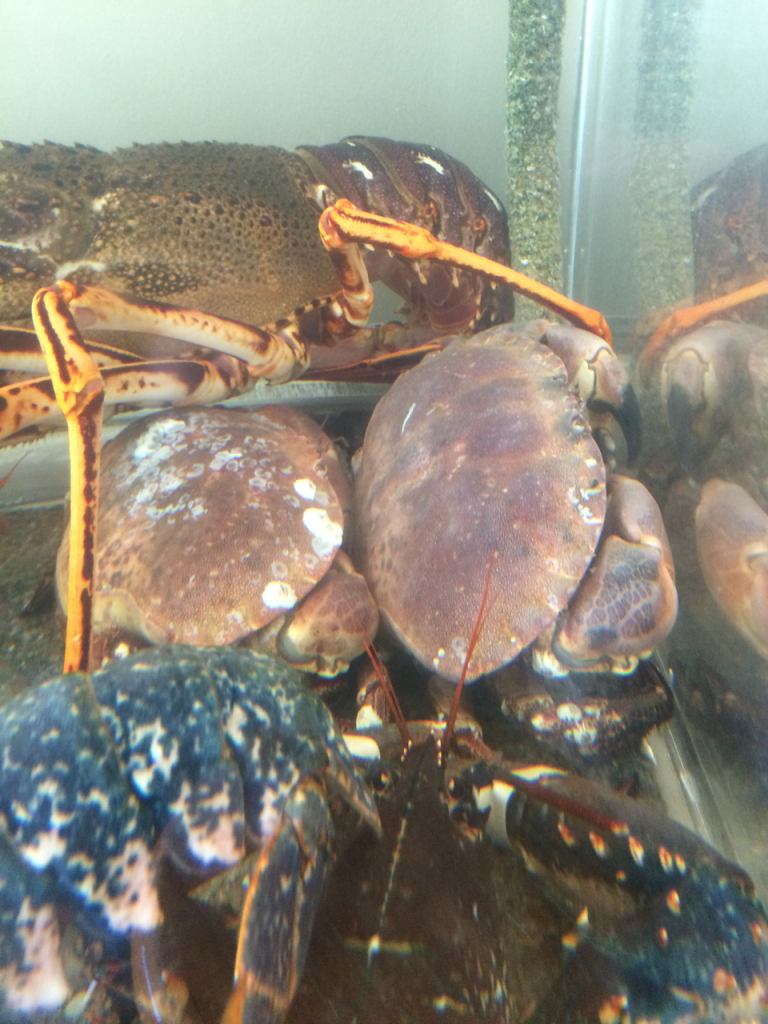 When the server finally put in our order, we of course ordered way too much seafood: the buey crab, langostinos, a single vieira (sea scallop), and more pulpo. The crab was served cold – to my delight – with the innards in-tact and plenty of bread for dipping. Not quite as sweet as a Dungeness, but delicious nonetheless after the requisite work was put in to eat it.
I had previously enjoyed langostinos in Valencia, but they were all the much better here. Langostinos are a Gallego specialty: giant prawns cooked simply on the grill in salt and olive oil, leaving them still rich and full of flavor. And all those hot, fatty juices will run down your chin if you are not careful. I am perfecting my technique here, believe you me.
Plus it was nice to have some company in Mr. M sucking all that deliciousness out of the head. Dreamer and I have an arrangement when eating head-on shellfish here: I get her heads, and she gets some of my extra tail meat; I don't think either of us is complaining.
The scallop was baked with a mixture of puréed onions and bread crumbs – with plenty of olive oil thrown in for good measure – and again done quite well. The pulpo (octopus) this time was done in a style named after the restaurant: A Illa – tossed in oil with garlic and smoked paprika, which is known as ajada. And the biggest deal of all: they boiled the potatoes in the octopus water! I'm seriously still not sure why that's a big deal, but OK… tasty. Only Gallegos would dwell over such a detail.
I am very sorry there are no food pictures here. I guess that means you know we were really enjoying everything. Perhaps one of these days we'll remember to take photos before digging in.
Dessert was topped off with some rice pudding (pronounced, "POOH-din") that was pretty darned tasty as well. Unfortunately at this point, I was suffering the effects of all the fish, salt, oil, and of course that bottle of albariño wine we ordered. I was practically asleep going into our next stop: another picturesque beach in the town of O Grove.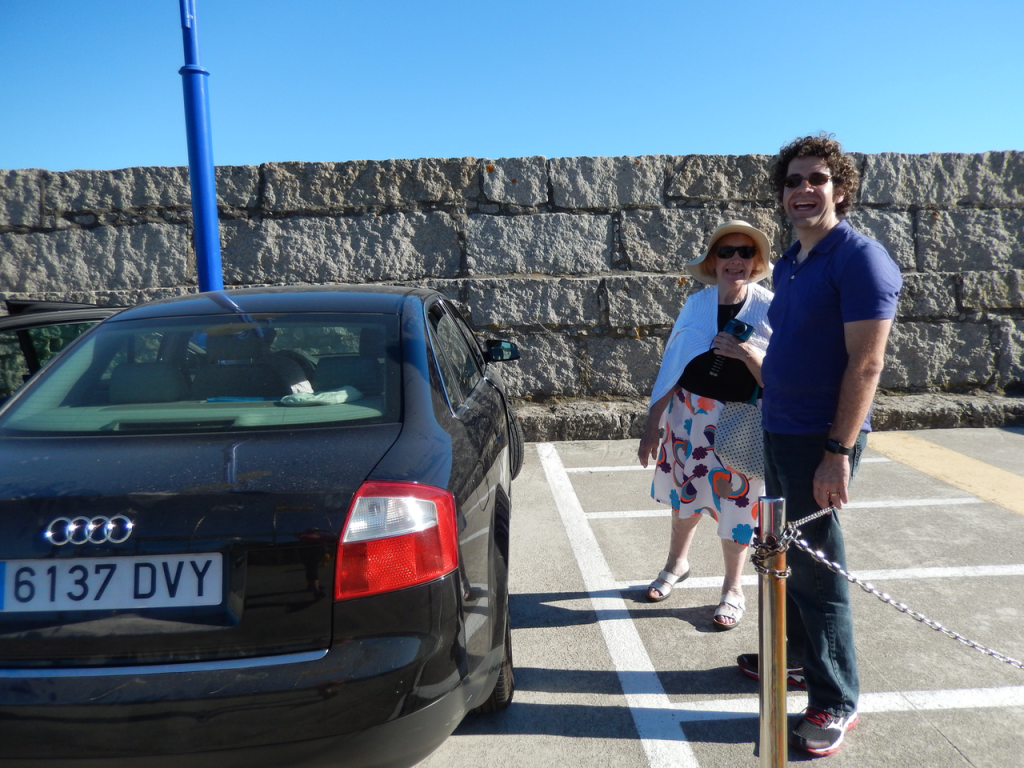 We made a brief stop along another section of beach to look at some of the mussel farms that Galicia is known for.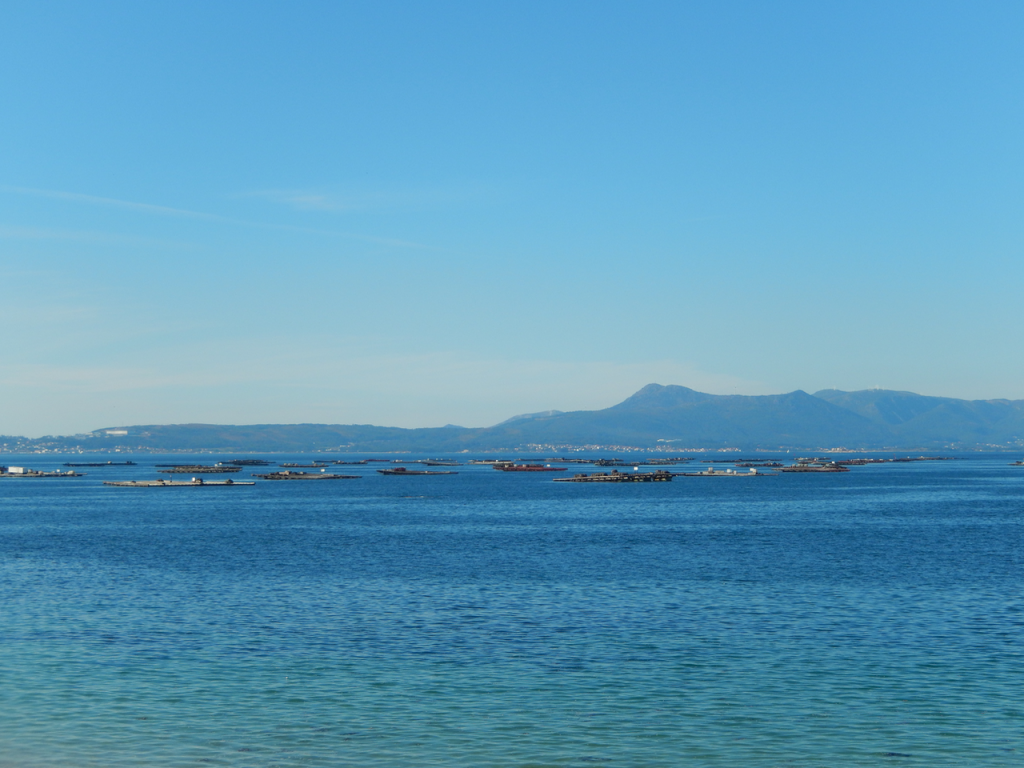 From O Grove, we headed to the island of La Toja, famed in Spain for its mineral springs. Legend has it that a priest left his old donkey on the island to enjoy its last days, but he came back months later to find it rejuvenated. The only possible cause? The minerals in the water, of course! The Spanish have been selling La Toja body care products infused with this island's salts ever since, and visitors continue to come enjoy the island's many spas. Interestingly enough, the island has been privatized and new construction has appeared, allowing for many more expensive dwellings in this prestigious location.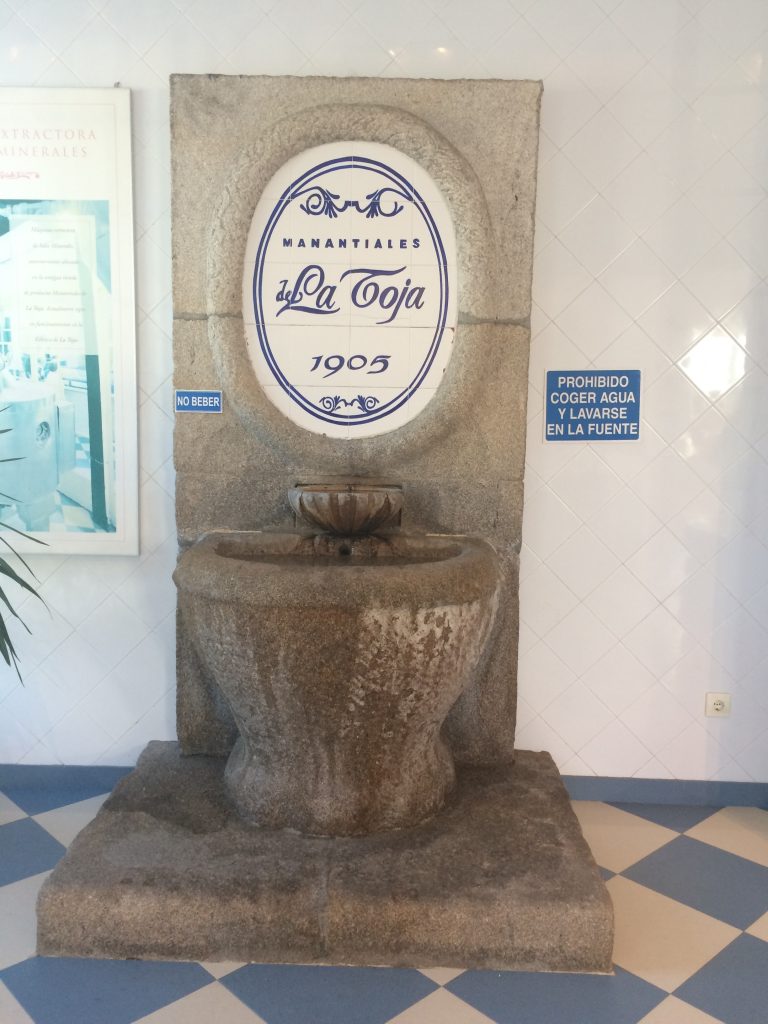 We visited the chapel on the island, completely covered on the outside with scallop shells, then headed to the Grand Hotel for a beverage.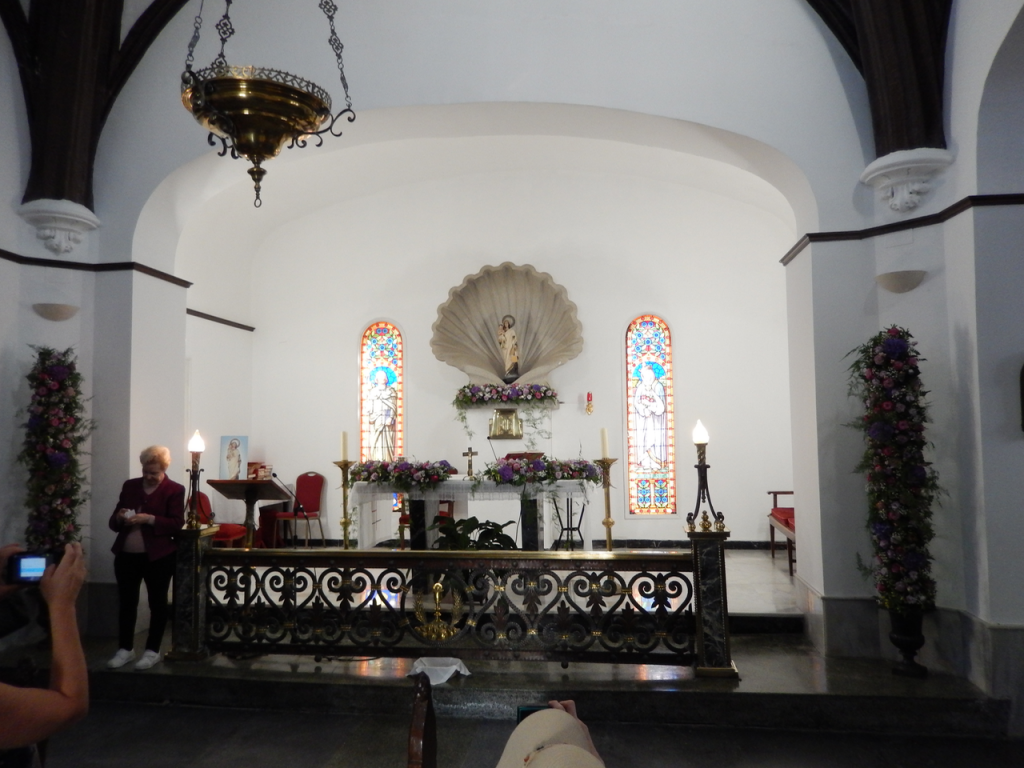 This is the part in the story where this donkey finally was rejuvenated by a giant bottle of water and a Bitter Kas sipped in the hotel bar. Finally free of the effects of lunch, I was able to enjoy a peaceful sunset with everyone else in my party.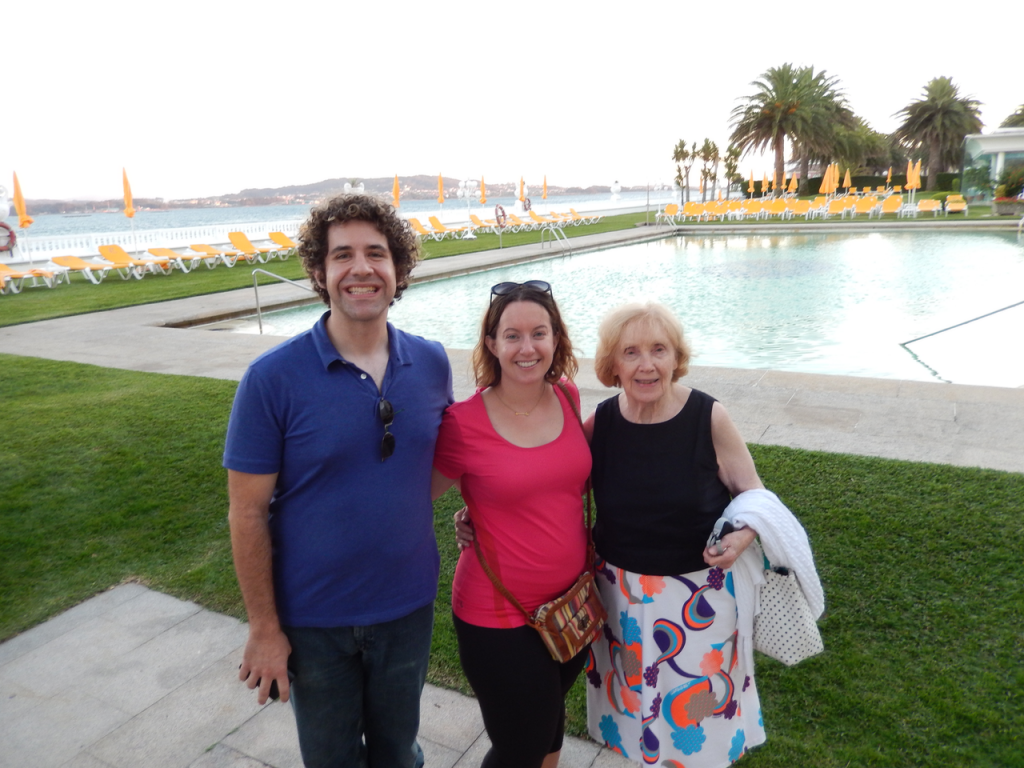 Leaving the hotel, we noted the many hydrangeas (or Hortensias in Spanish – shout out to mi familia Española!) and noted what a cool blue color they develop in the soil here. Apparently this is the same plant we had in our landscape in Nebraska and the only difference is the soil's acidity.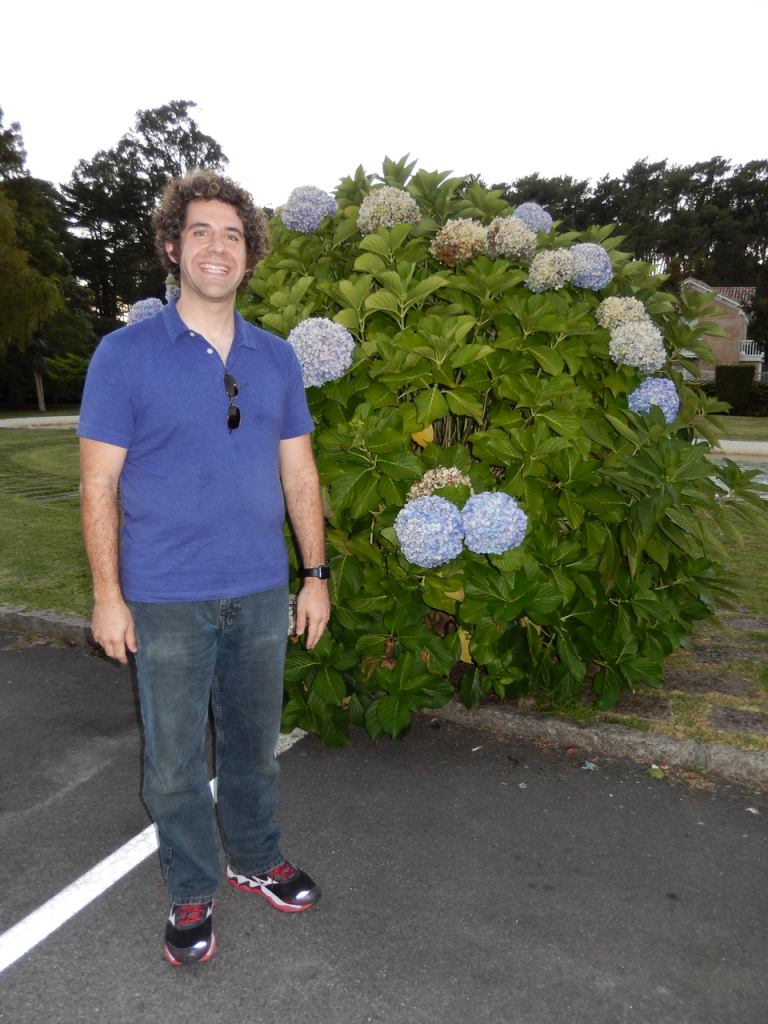 We finished our day with a trip to the fishing port in O Grove (mussel harvesters as far as the eye could see!) and circled the roundabout a few times to get a picture of this nice sculpture.