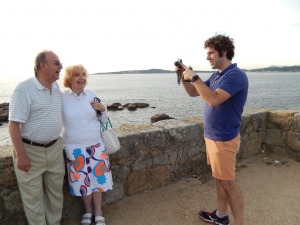 We have been having an absolutely amazing time along Spain's northwest coast the past few days with our friends M & M. A chance meeting during a five-hour delay for our flight from Newark to Madrid a month ago has blossomed into a wonderful friendship. We cannot thank them enough for their hospitality: for driving us around, letting us stay at their place, introducing us to their friends and family, and showing us an all around great (and authentic!) time.
This is seriously not an experience your average tourist gets. We quickly realized that upon our arrival, seeing they had a serious itinerary planned for our five days here. M & M live in Sanxenxo, which is in the Pontevedra province of Galicia. This picturesque beachside town has been the launching pad for our adventures the past few days. We have done so much, I am going to break this up into posts by day because if it's overwhelming for me, I cannot imagine how it will be for all of you to read about.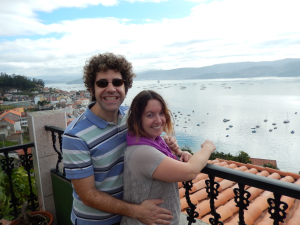 We flew into Vigo (south end of Pontevedra) from Valencia on Thursday afternoon. Gotta love all those European discount airlines! We are going to call this "Day 0."
We explored Vigo a bit, especially La Piedra, a street frequented by fish vendors. We tried authentic caldo gallego – a local soup made with collard greens – and of course the eponymous pulpo (octopus). For our first adventure, the we tried a style called pulpo a la feria, considered by many to be the most authentic interpretation of the local dish. The octopus – after being tenderized and boiled – is tossed simply with olive oil, smoked paprika (pimentón), and some boiled potatoes. Of course, it was all delicious, and a great introduction to the simple cuisine defining the region. Galicia is definitely "ingredient first" cooking: do not misinterpret "simple." If you started with such amazing ingredients, you wouldn't do much to them, either.
We ended with simply steamed mussels, which grow in farms off the waters here. And let's not forget a bottle of albariño white wine, the local standard now fairly well known everywhere, which perfectly complements all of the seafood here. We came to our new home base of Sanxenxo to spend the night, but not without a coffee and pastry first – we are living like true Spaniards after all, right?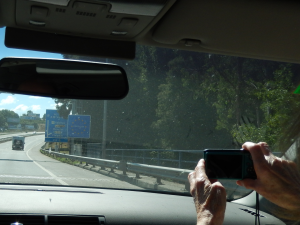 We began our busy itinerary Friday (Day 1) with a trip straight into Portugal – our first foray into another country since we've been here, but certainly not our last. Oddly enough, despite being directly south of Galicia, Portugal is in its own timezone (same as Great Britain), so we lost and gained and hour when crossing the river into Portugal. Further proof that most of Spain is in the wrong time zone.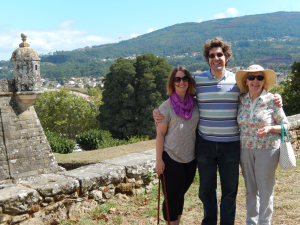 We started our day in Portugal at the old fort of Valença – ironically named because we are also living in the province of Valencia… Spain. It was neat to see the old fort from previous embattlements with Spain, now filled with shops. My favorite was the one selling bottles of Port wine, old and new. Take a look at the prices on some of those old bottles! We also enjoyed the old Baroque-style church with a sculpture of a seemingly sad-looking Jesus.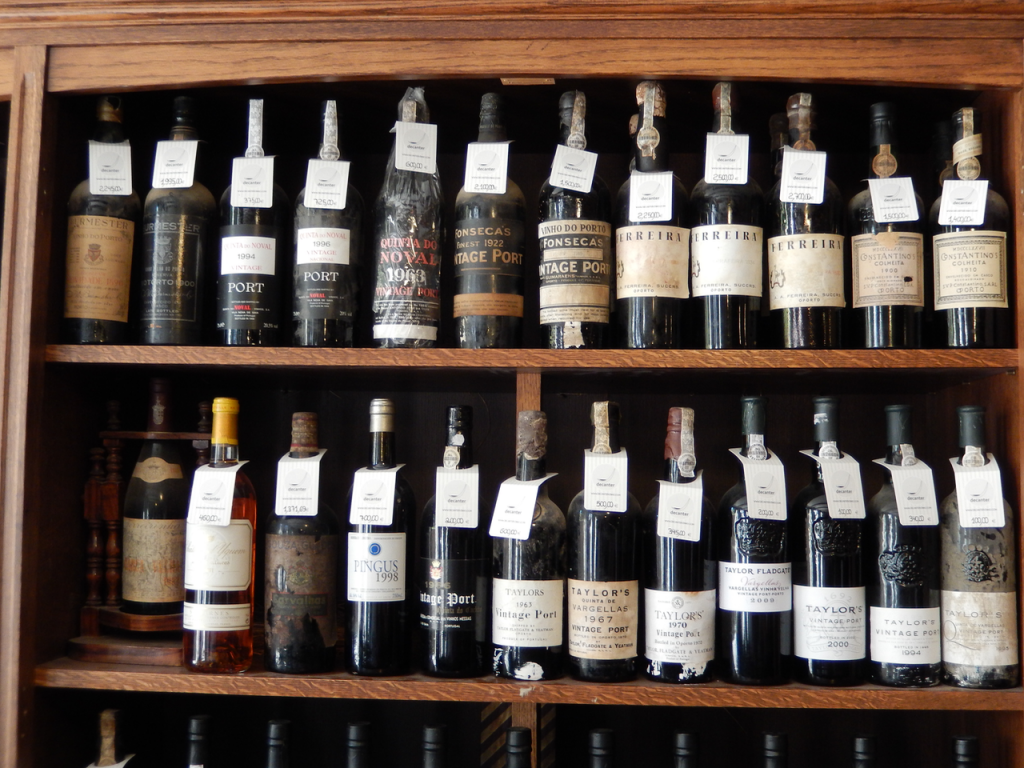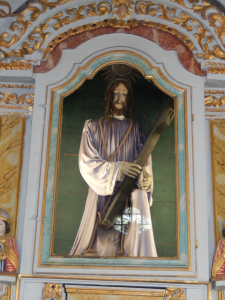 During the course of the day, we scaled several mountains for a look at the scenery and the Miño river that divides Spain and Portugal.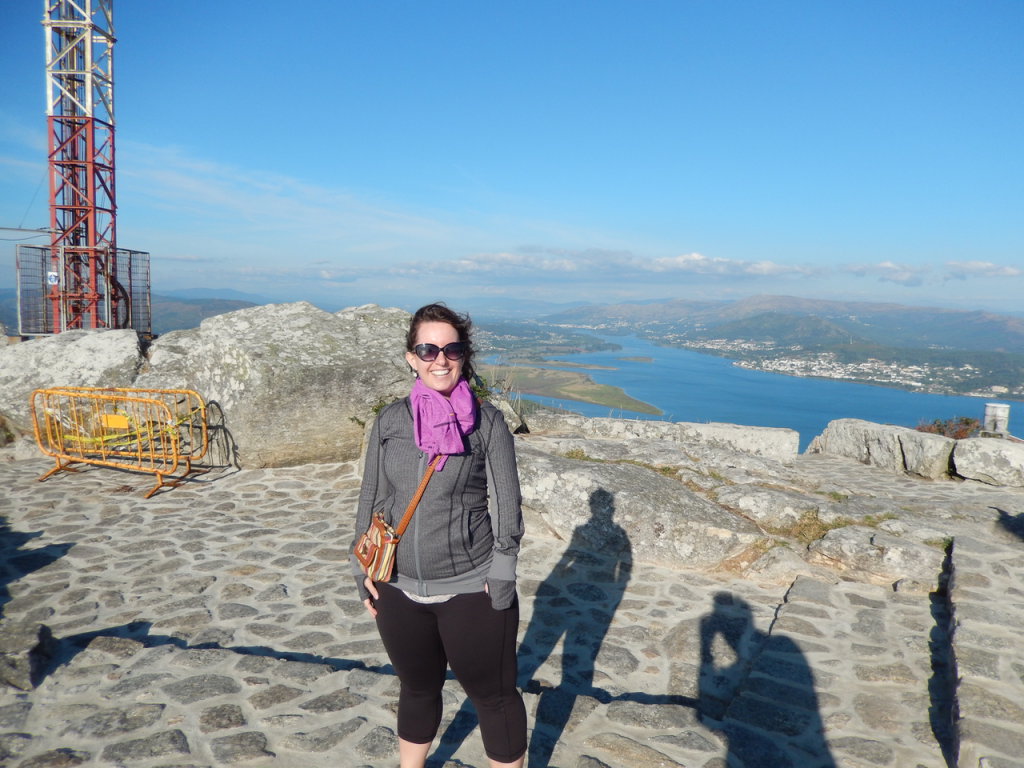 On to lunch at Ze Maria: a hidden gem on the second floor of an office/retail building in Faro that we absolutely would never have found by ourselves. M & M are regulars throughout the season, of course! Though the giant dining room was only half full out of season, we enjoyed authentic Portuguese food and service: a pureed legume soup, hake cooked two ways (steaks and filets), and of course bacalao (salt cod – the national dish of Portugal). For dessert, our festive server Gil recommended something called a Molotoff (like the cocktail), which came with an unforgettable translation: "It has egg all over, and they are not few." Basically, meringue on top of custard – yum.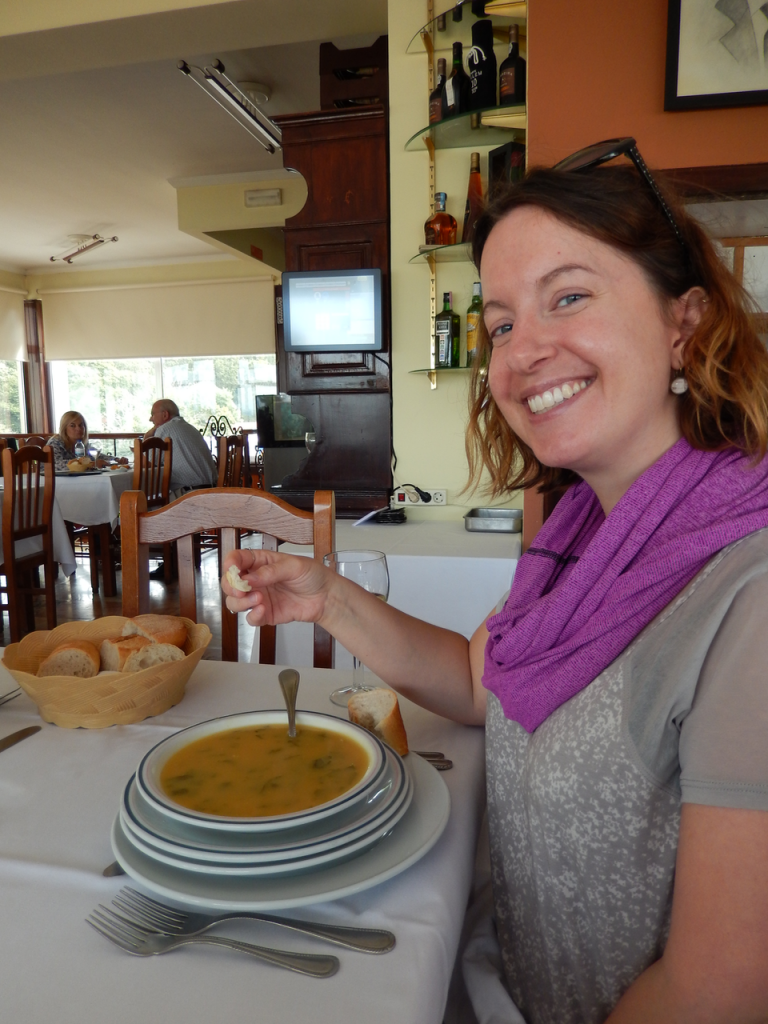 Still groggy from our big lunch, we headed into the town of Cerveira ("deer"), which has made somewhat of a tradition of the local ladies knitting. Seriously, like everything in this town is knitted over or embellished with some sort of knit covering. Apparently, we missed the festival about a month ago where the street was covered in knitted umbrellas, but what remained was still impressive.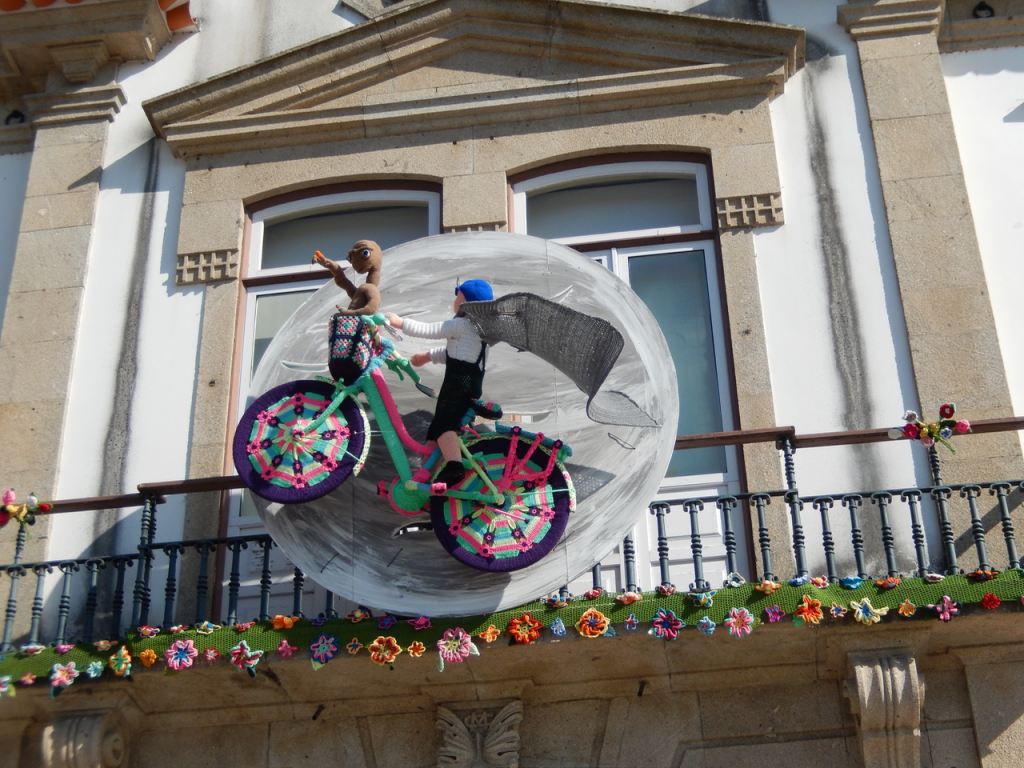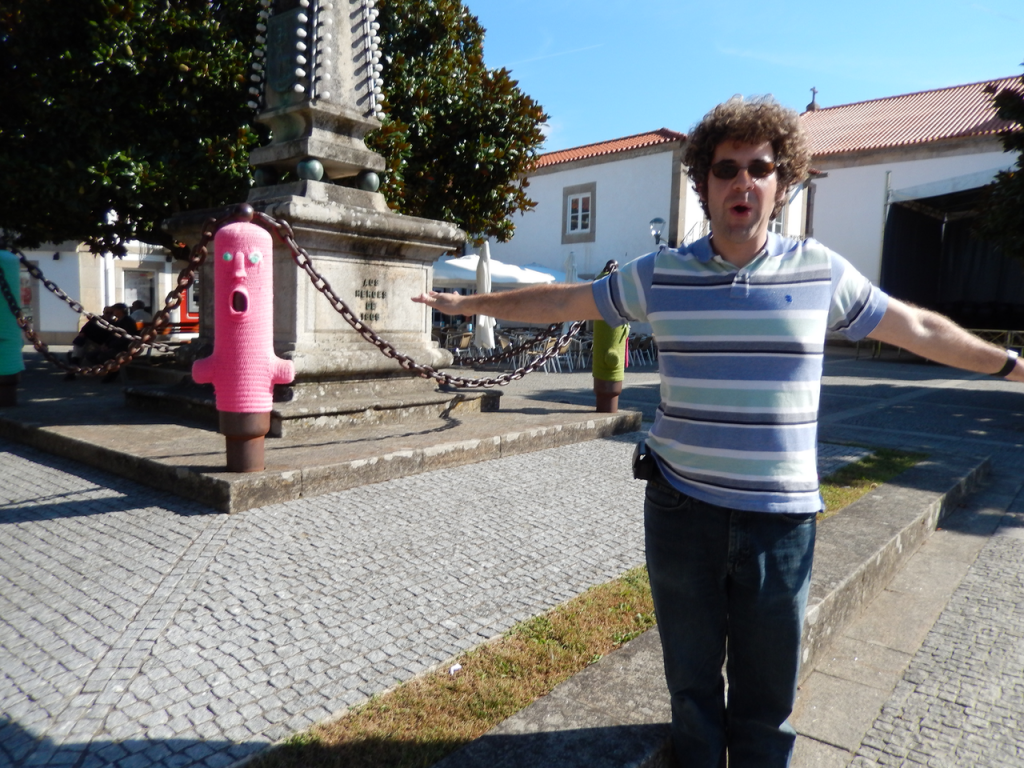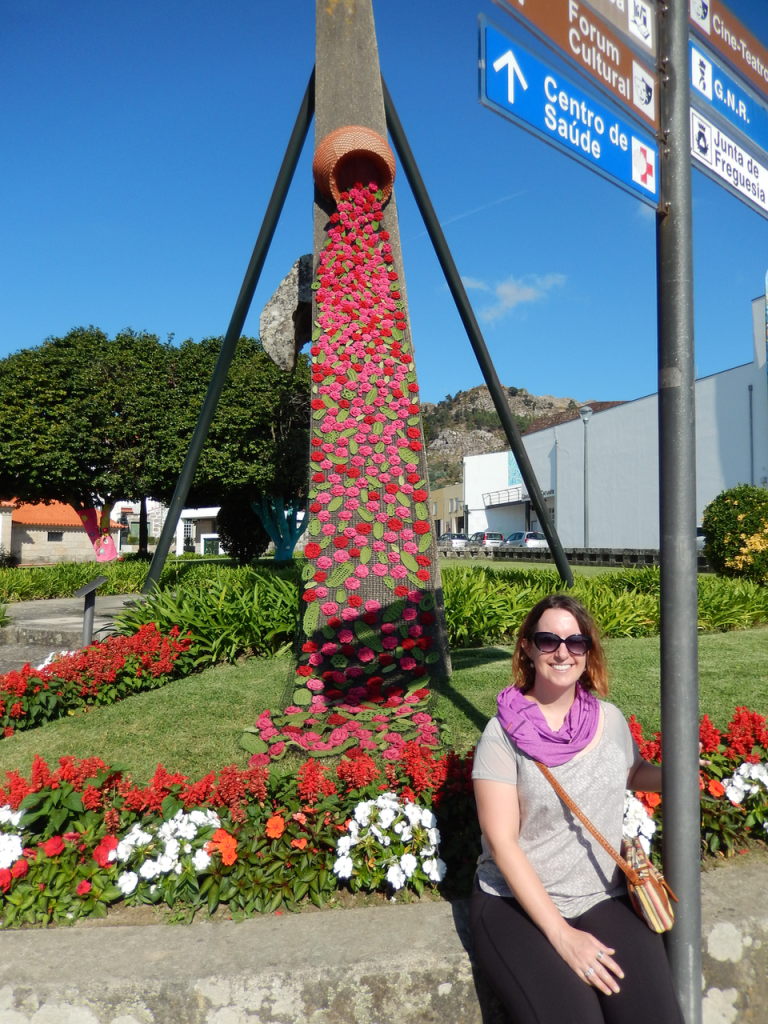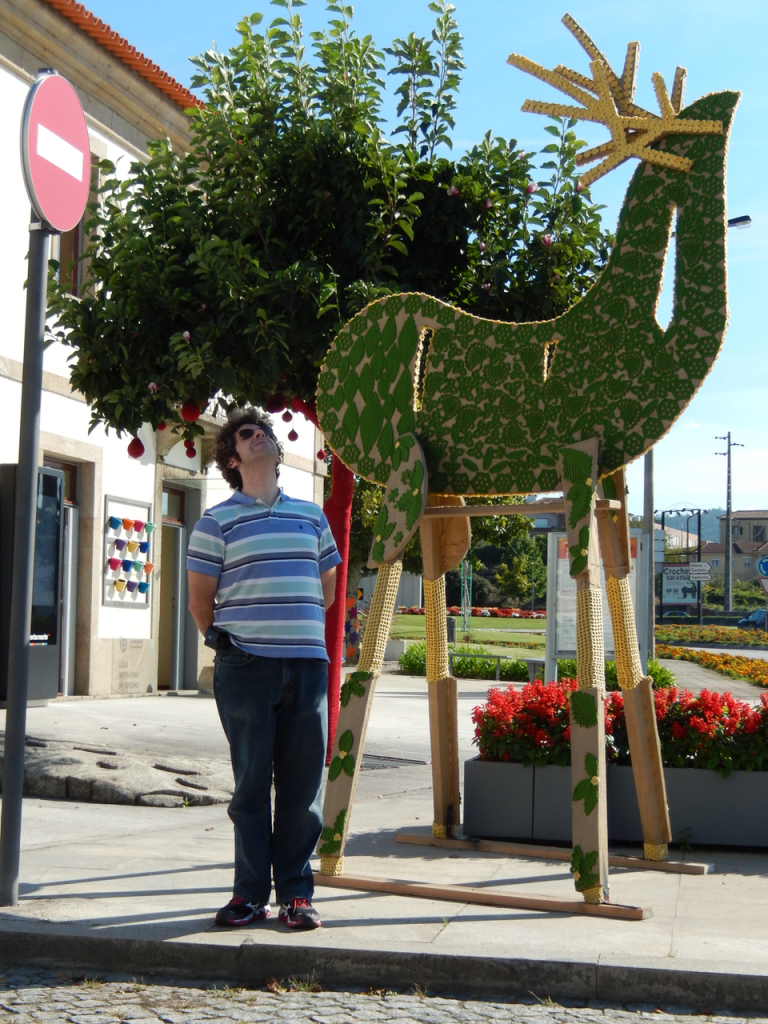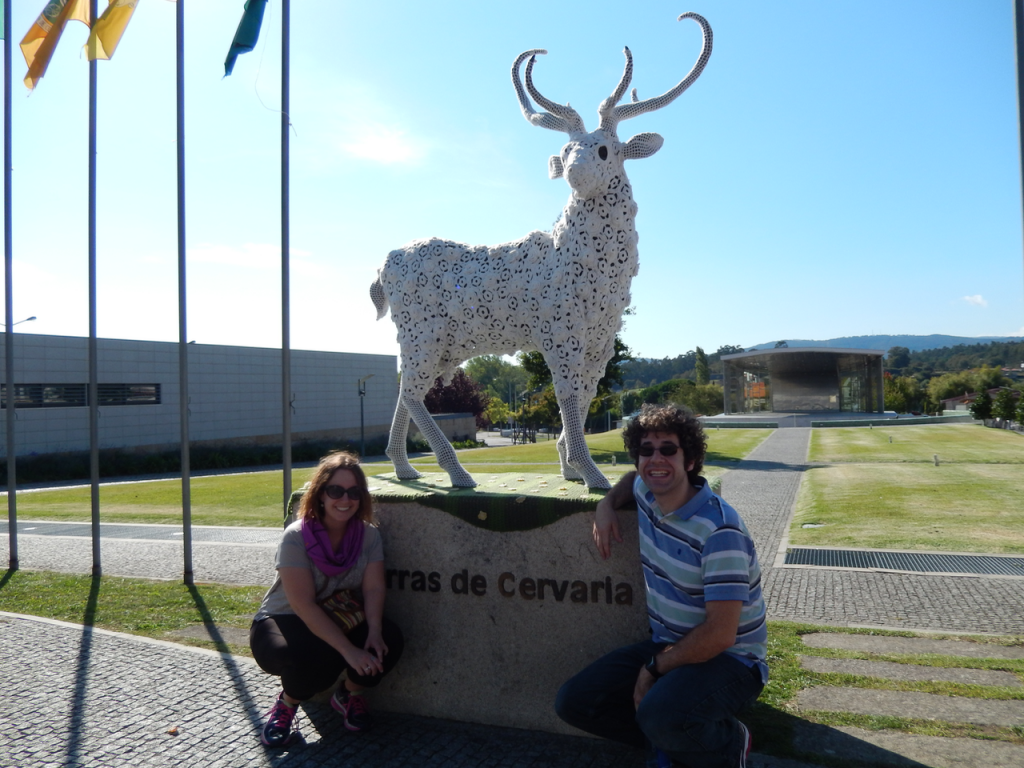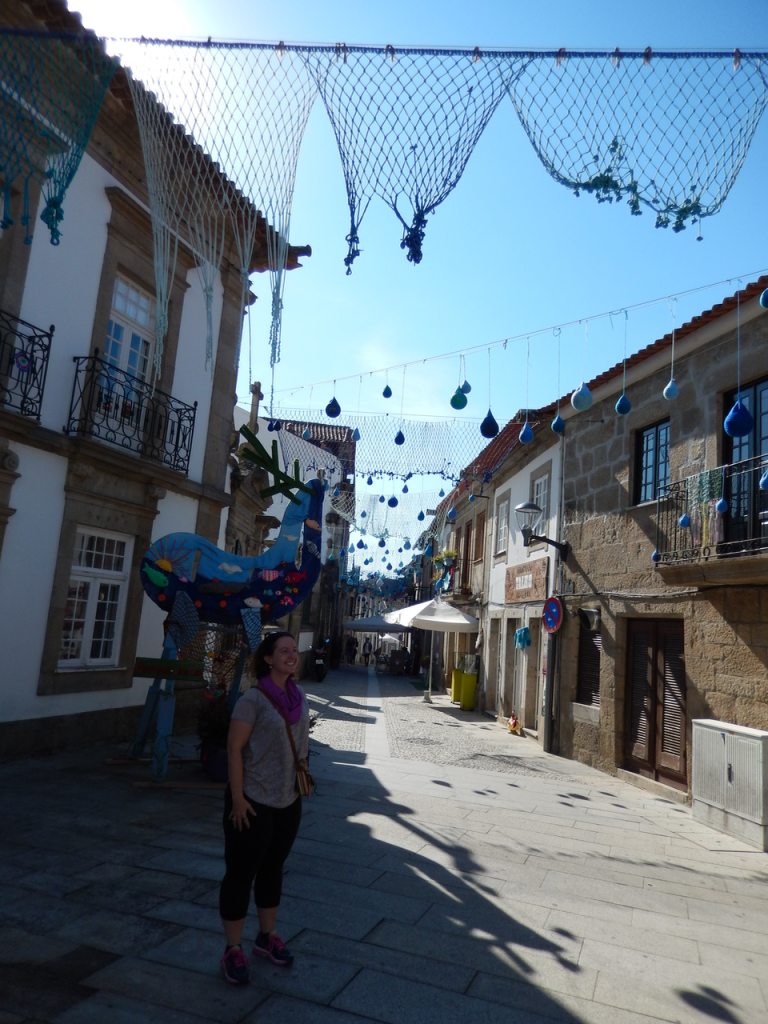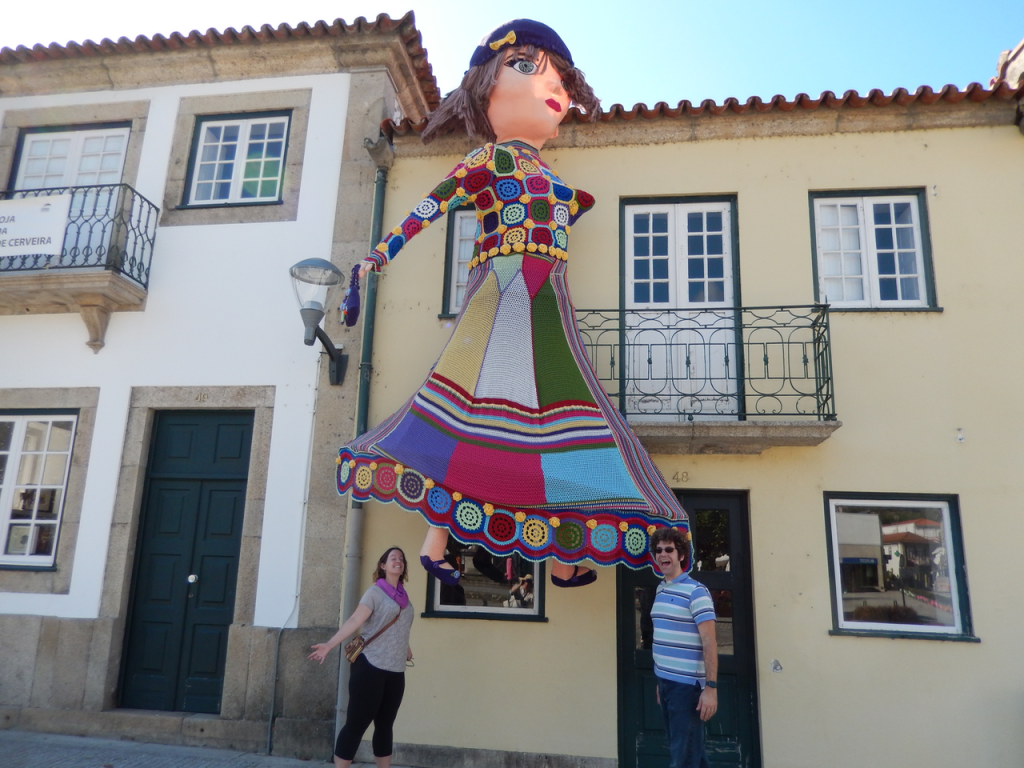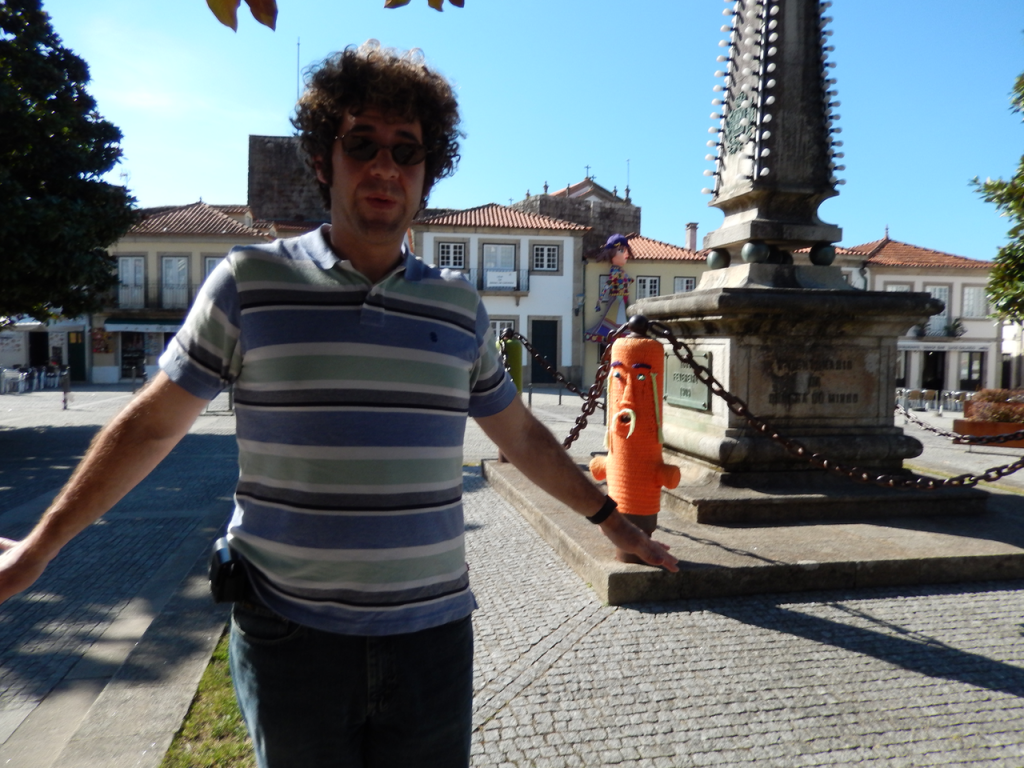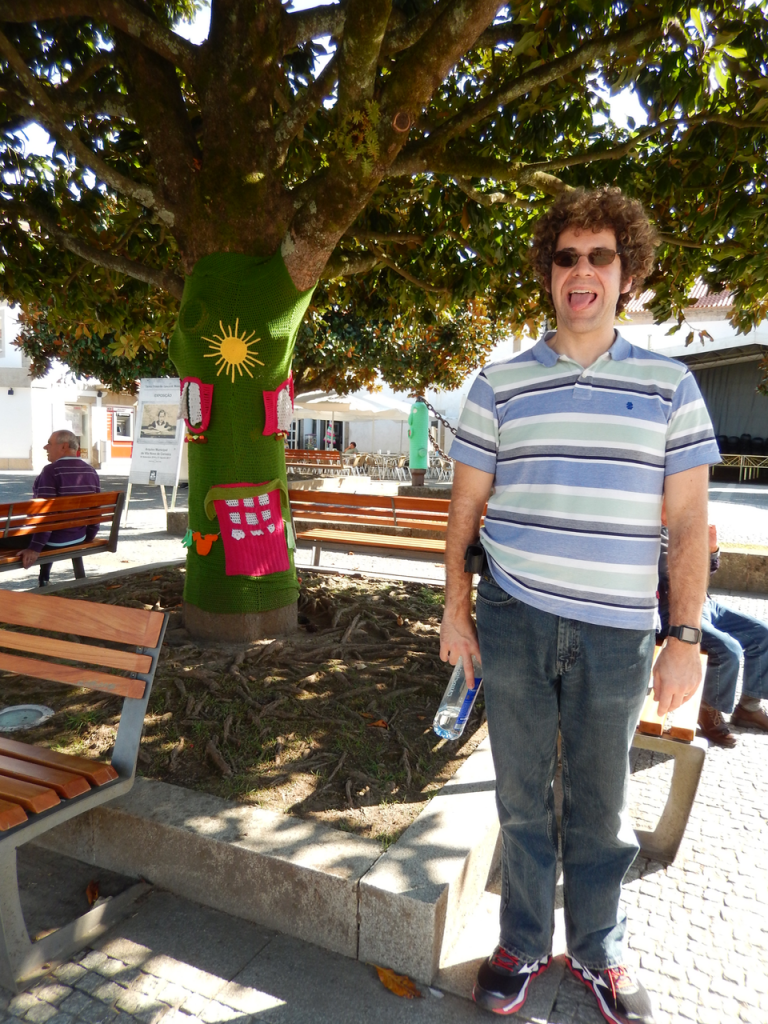 We then took the ferry back across the river to Spain, loading our car on board along with ourselves. Definitely the most picturesque way to travel.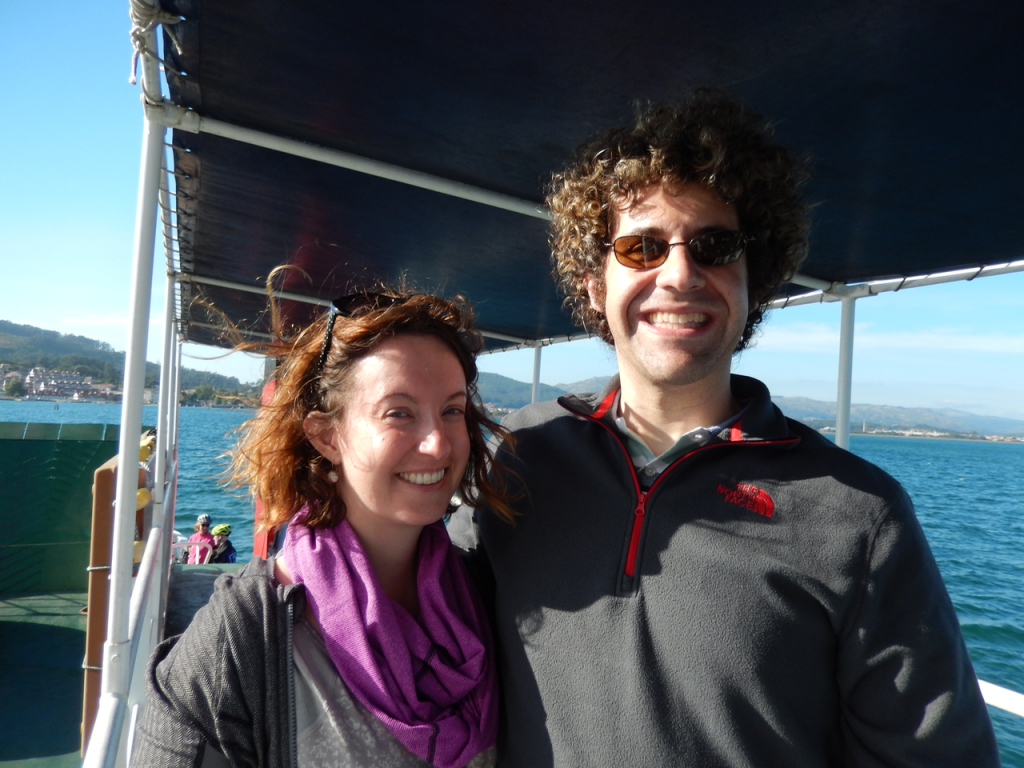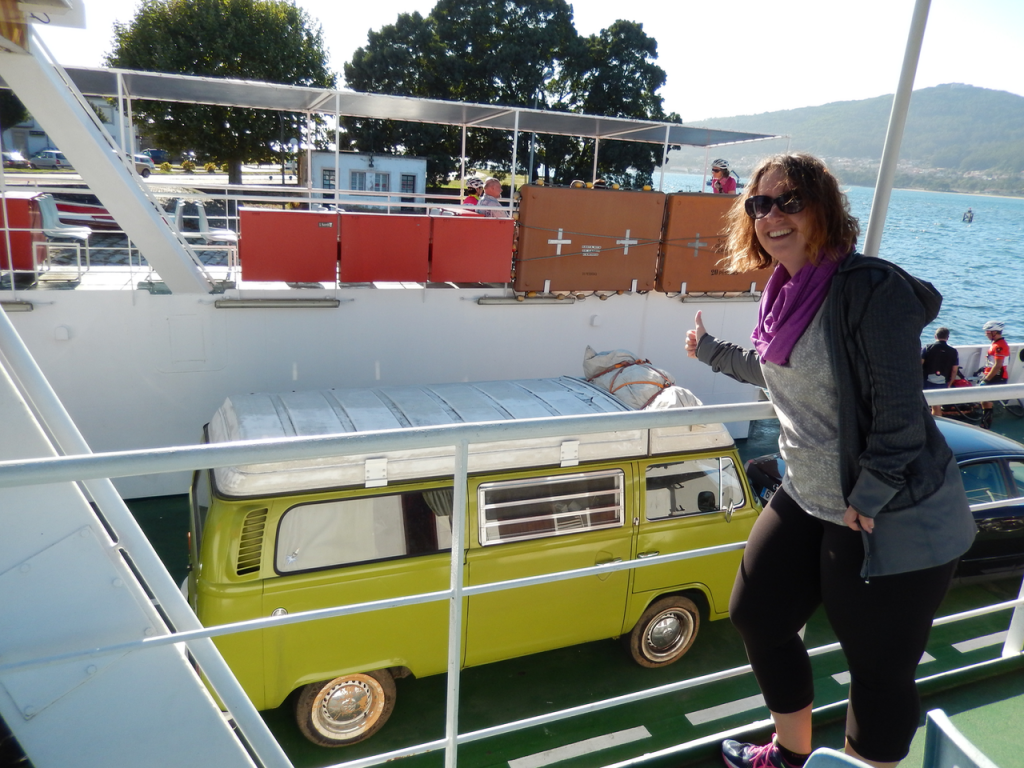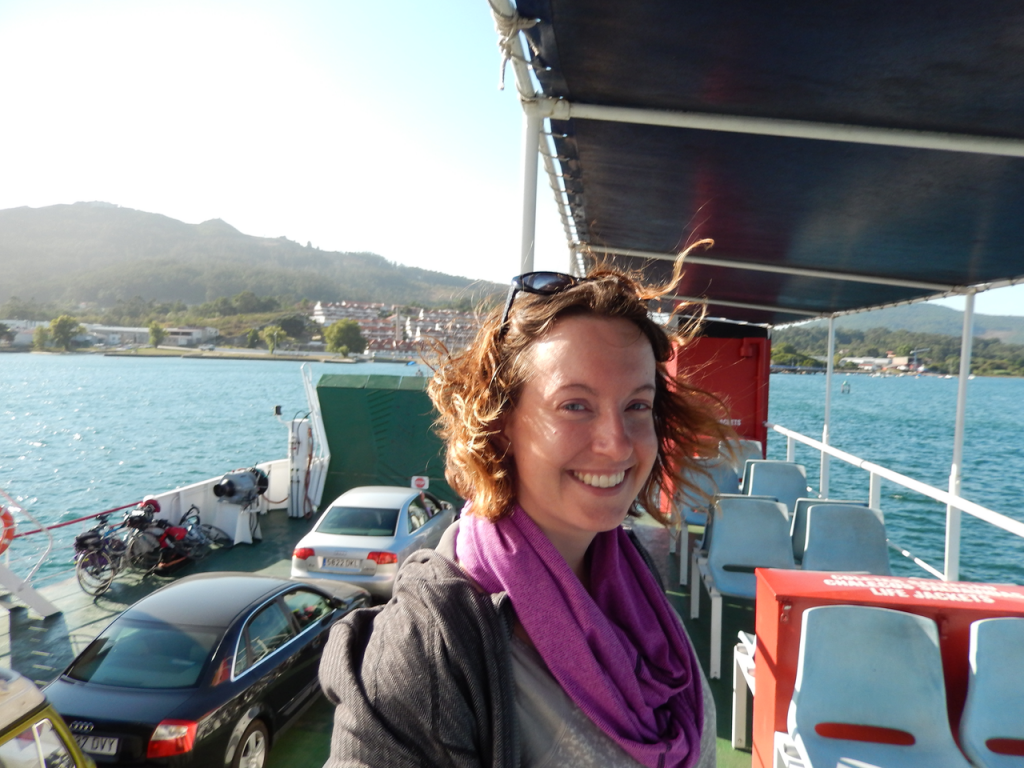 Monte Tecla was our next stop upon reaching Spanish shores again. Right by the ferry landing, this mountain had it all: a scenic view of the river valley and the first ría (estuary) in Galicia, plus Celtic remains to boot. Dreamer and I both voted this "best view of the day" – and we did a LOT of climbing on Friday, so that's saying something.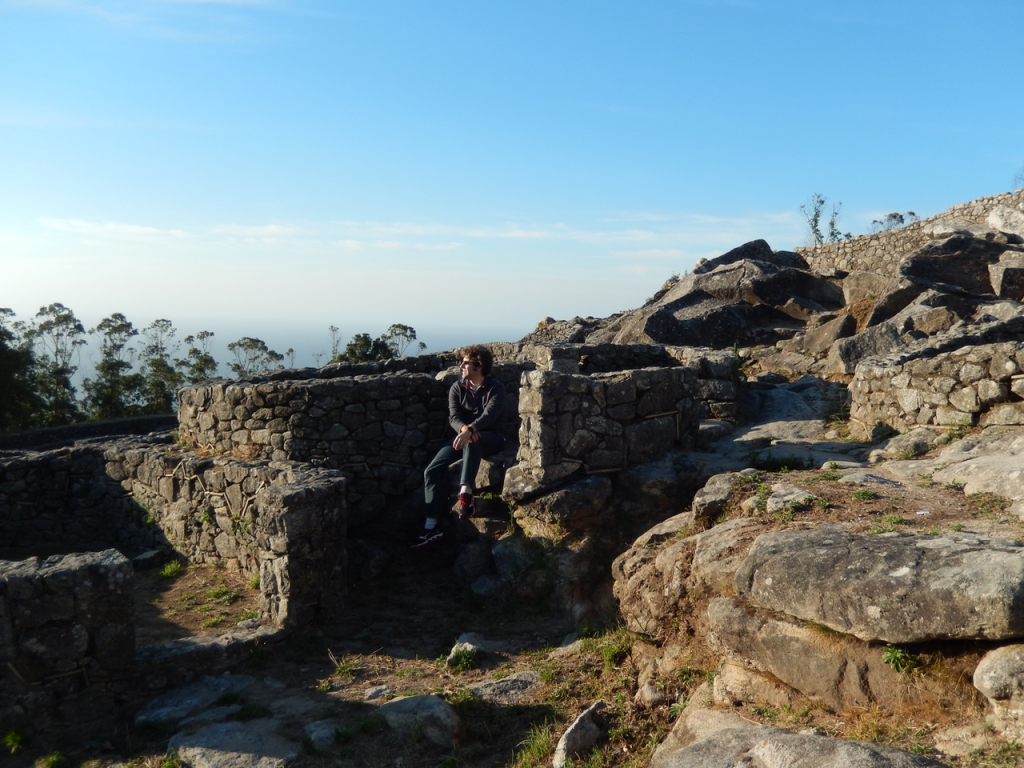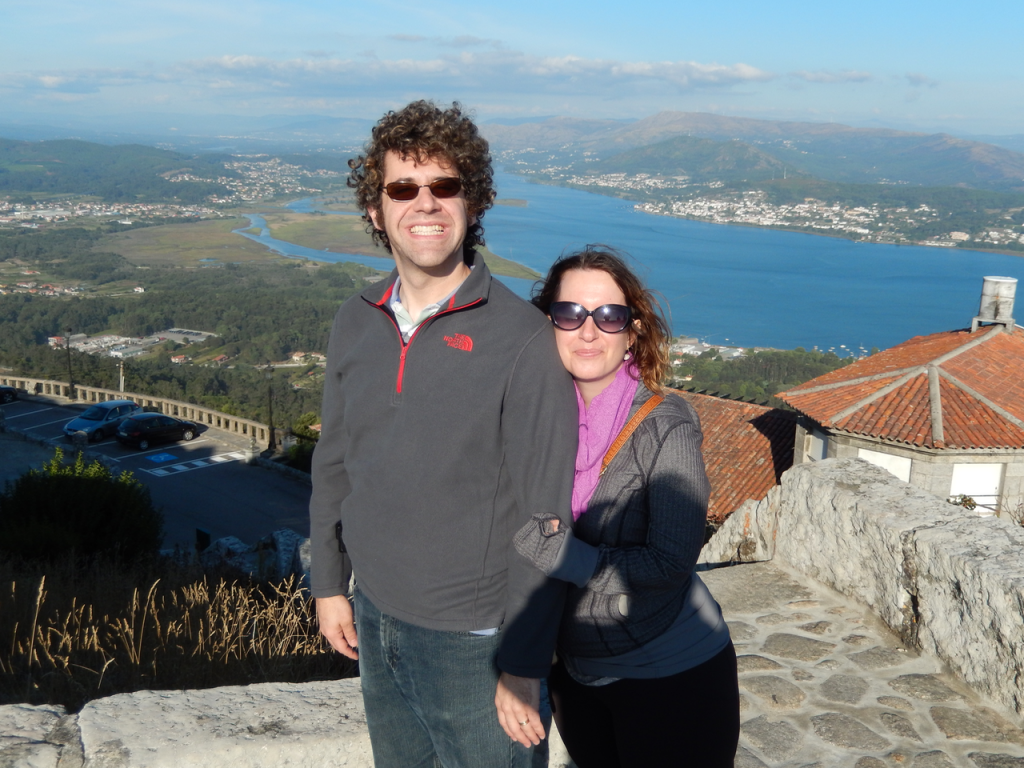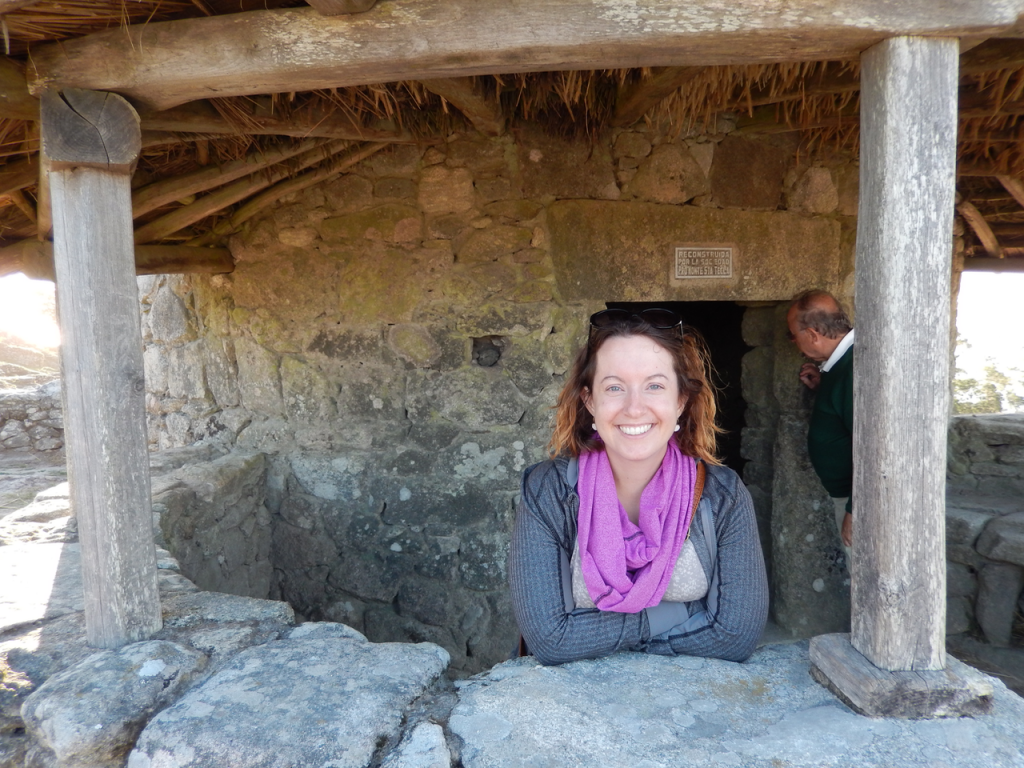 Our final stop of the day before a dinner reunion was in the town of Baiona, at Conde de Gondomar. This is a parador, a government-owned hotel in a historic/scenic place. Many are old castles like this one. Great views once again, and we were in time here to watch the moon rise over the water.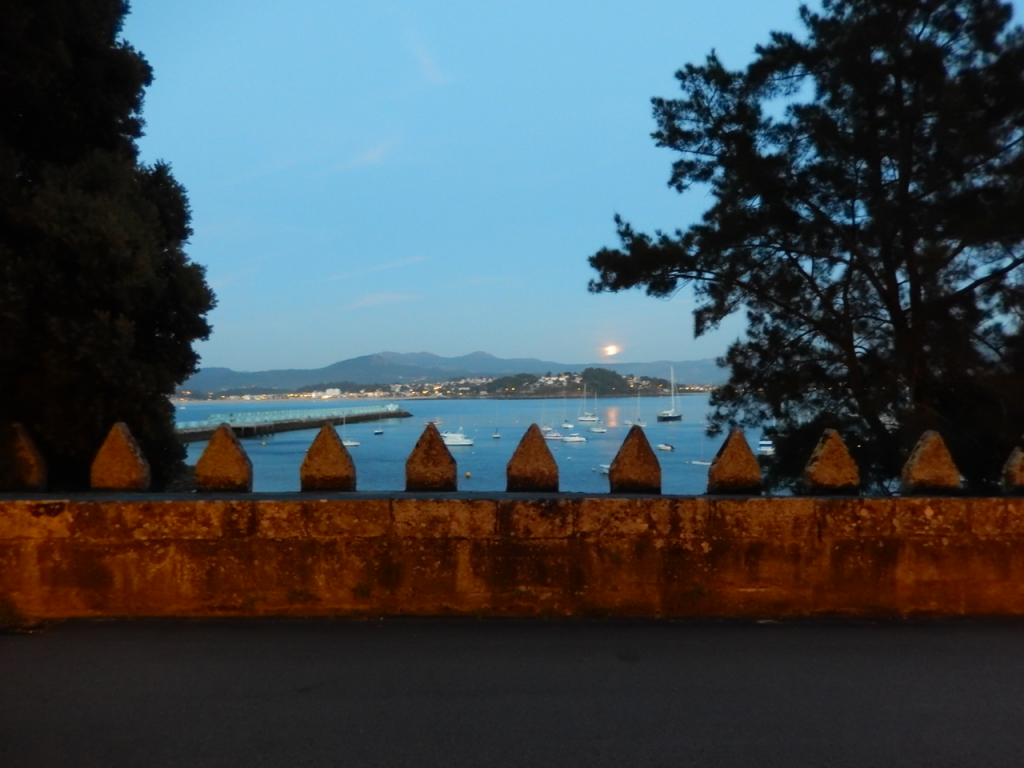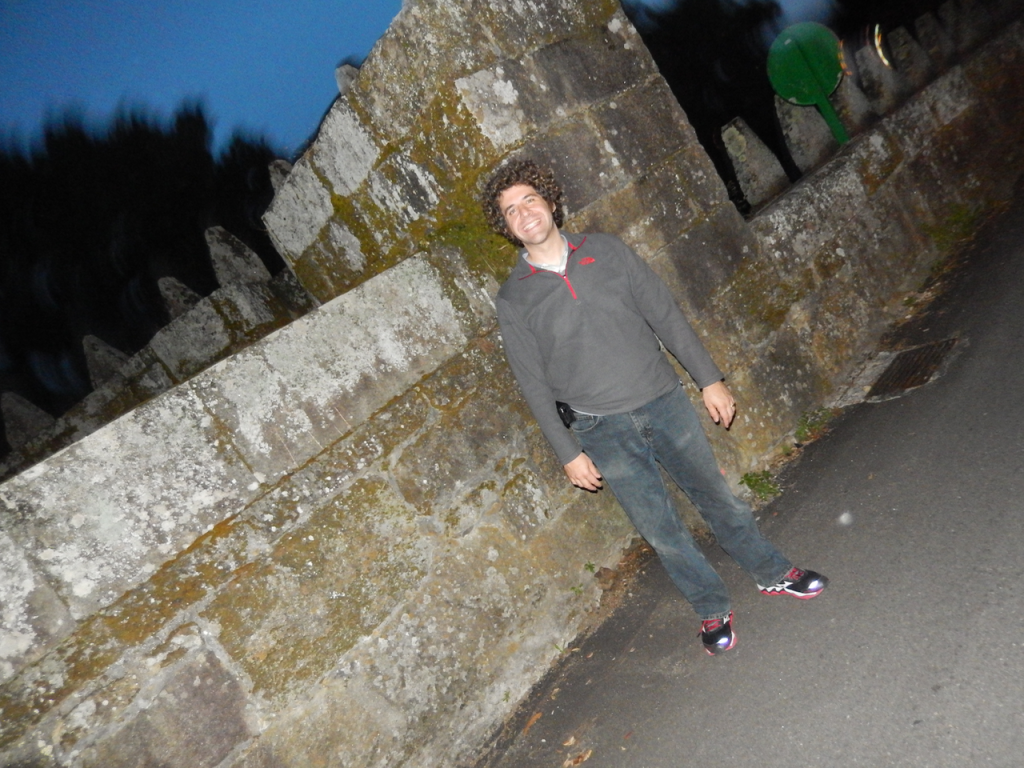 As I hinted at, little did we know, but a dinner surprise was in order. We had heard about the furancho, a winery used by community groups for gatherings, and were expecting to go there Saturday for a meal… but we knew something was up when we heard "M" talking on his cell phone after the parador. This was to be our introduction to Gallego culture.
The furancho is a unique concept that the locals are justifiably proud of. Apparently, the government – in a mission to help wineries sell more of their products – allows a winemaker to use his/her business as a gathering place, charging for the wine, but offering… value-added services, shall we say? Locals – friends, family, weary travelers – come to use the facilities with food in tow, and the winery cooks and serves said food along with plenty of their wine. Of course, everything is served with plenty of camaraderie: conversation, good humor, lifelong as well as new friends, and plenty of singing.
Yeah, we felt like we were on an episode of Anthony Bourdain. Twice. Cannot thank all of our gracious hosts enough for this amazing experience. A little bit more on the furancho when we write about Day 2, but here is a photo to whet your appetite.