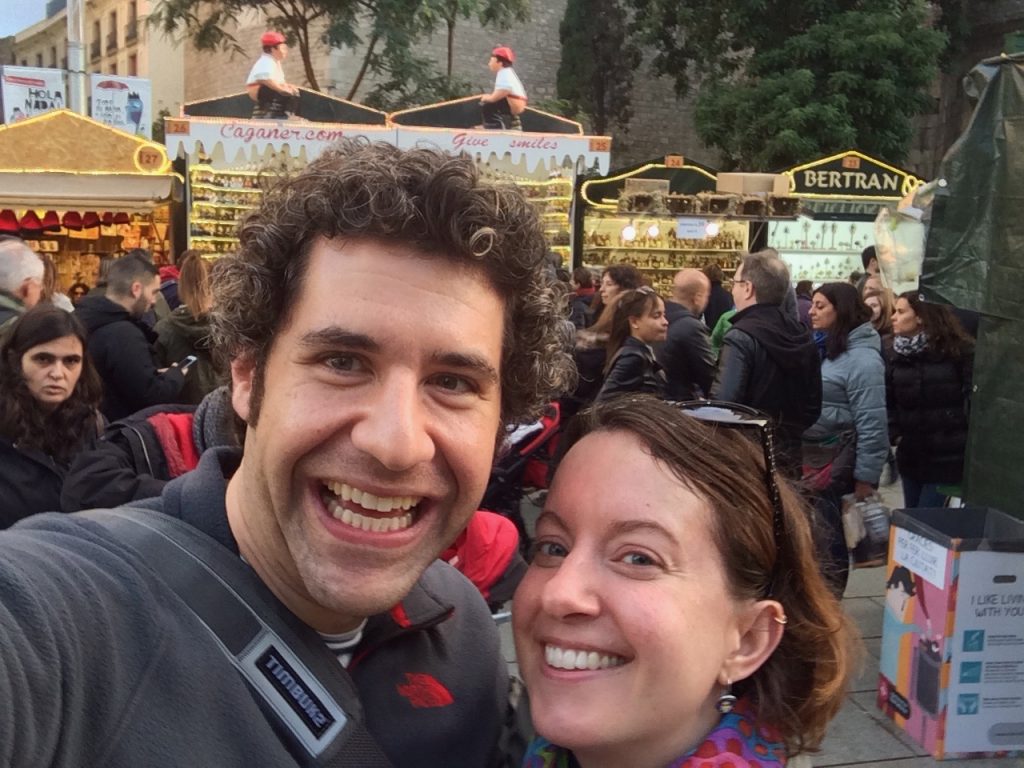 We heard there was a Christmas market in Barcelona famous for its pooping figurines. Conveniently, we also had a free weekend in December. Other unaccomplished things from our last Barcelona trip could also be done. Therefore, we had to go.
The Fira de Santa Llucia is one of Barcelona's oldest Christmas markets. Catalunya – the Northeast area of Spain anchored by Barcelona – also happens to be home to some fun Christmas traditions centered around poop. And you know we can't turn down such humor.
First, there is Caga Tió (literally, shitting log). The following comic explains it better than we ever could.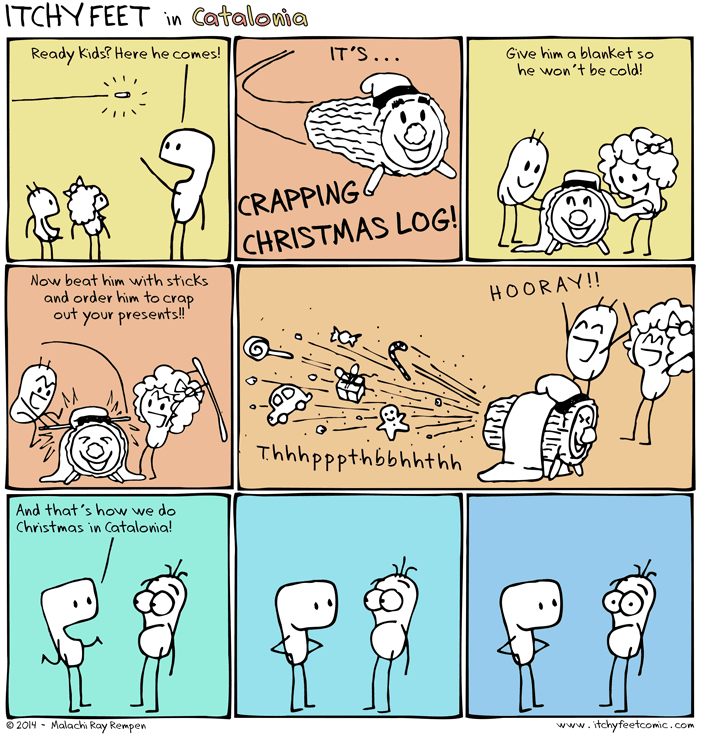 Now, we went to the Christmas market in December not knowing this, but knowing about a second, related tradition: that of the caganer (literally, the shitter). There are many good explanations to that question you must be asking right now, and none as bad as you probably think. Indeed, the caganer symbolizes good luck since it is no doubt fertile, plus families like to hide them in their manger scenes for kids to find. So, you know, it's a playful tradition.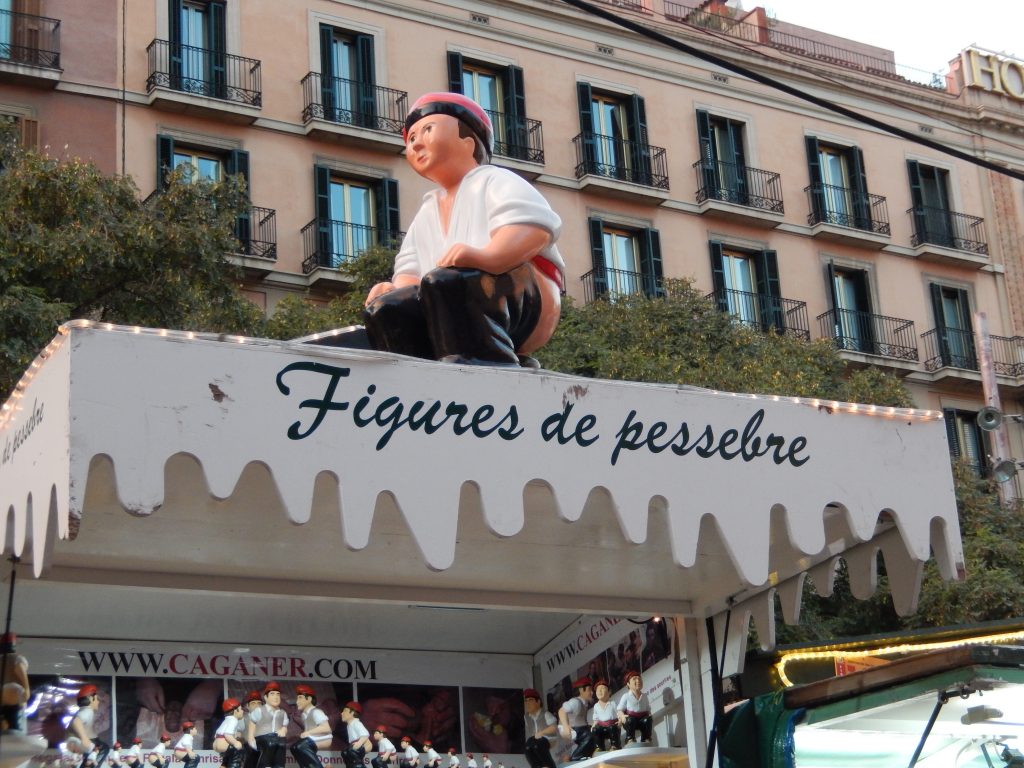 Speaking of manger scenes, check out these super awesome motorized pessebres.
But back to the poop: in modern times, a cottage industry has been built up around making caganer statues out of any famous person or cartoon you can think of. R2D2, SpongeBob, Hillary, Trump, your favorite athlete… they're all there.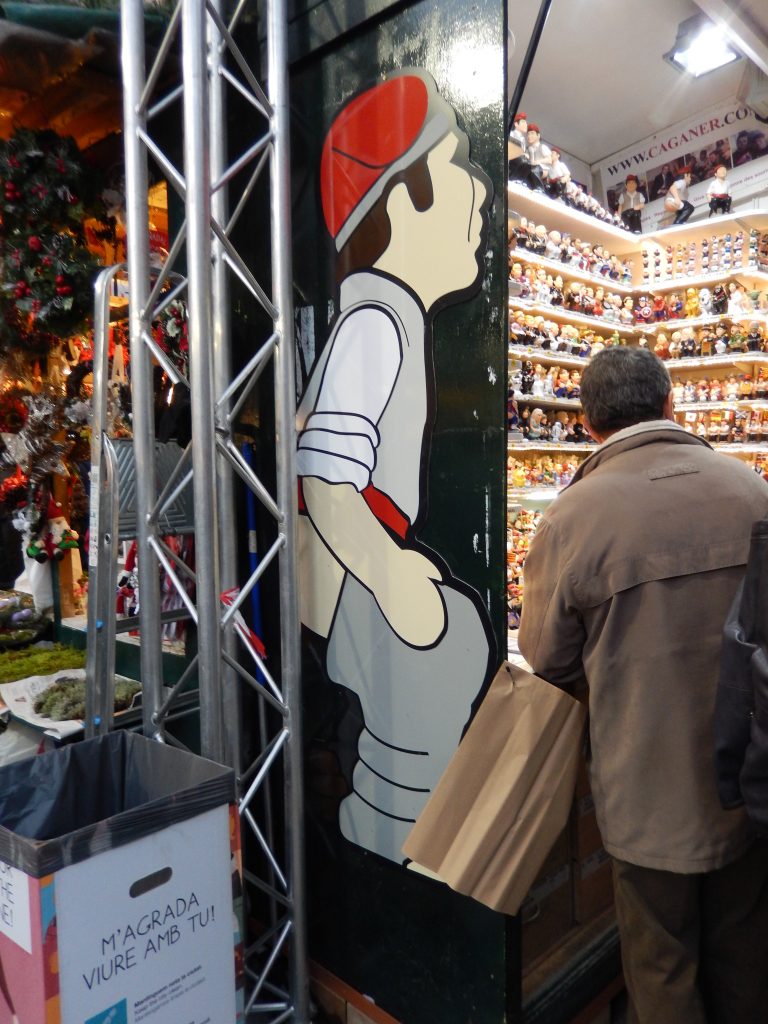 Anyway, this was a super cool Christmas market named after the old church it is in front of. Most of the stuff was handmade.
Next, it was on to the Magic Fountain of Montjüic, which we missed last time because the show only runs on Friday and Saturday nights. We planned ahead this time and caught a spectacular show!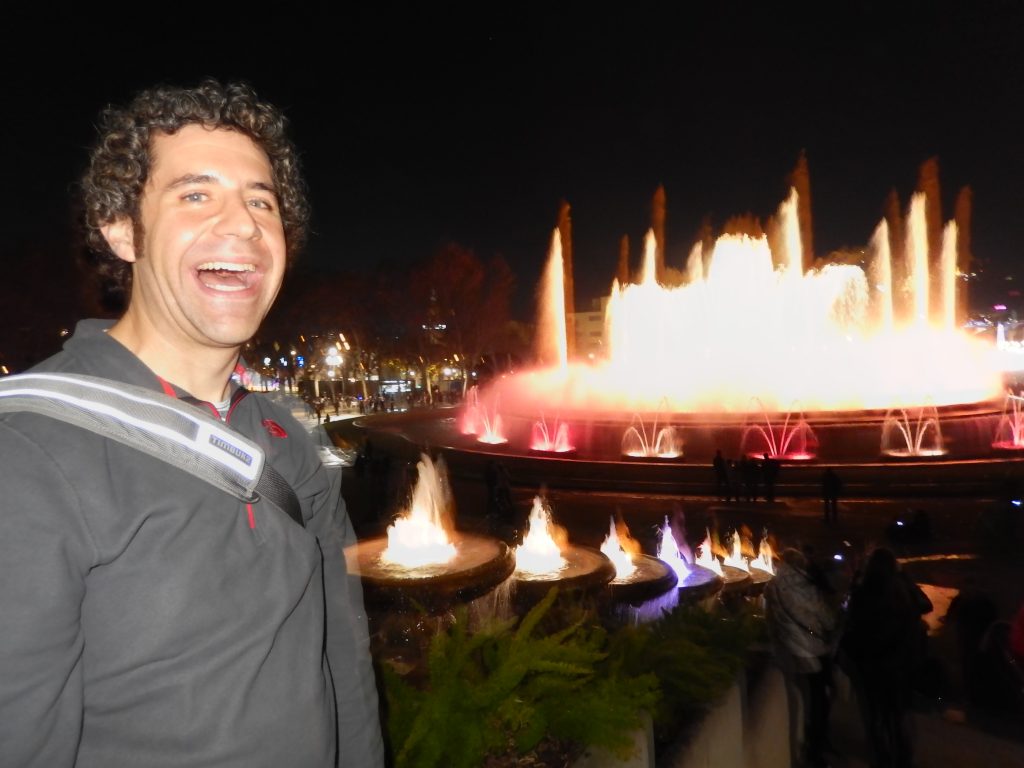 Even the individual fountains had cool lighting effects. I think this is created by R/G/B (and probably white, too) LEDs turning on and off rapidly?
And, of course, what would Barcelona be without some Gaudí? This time, we got to tour the Casa Batlló, a private house built in the early 1900s.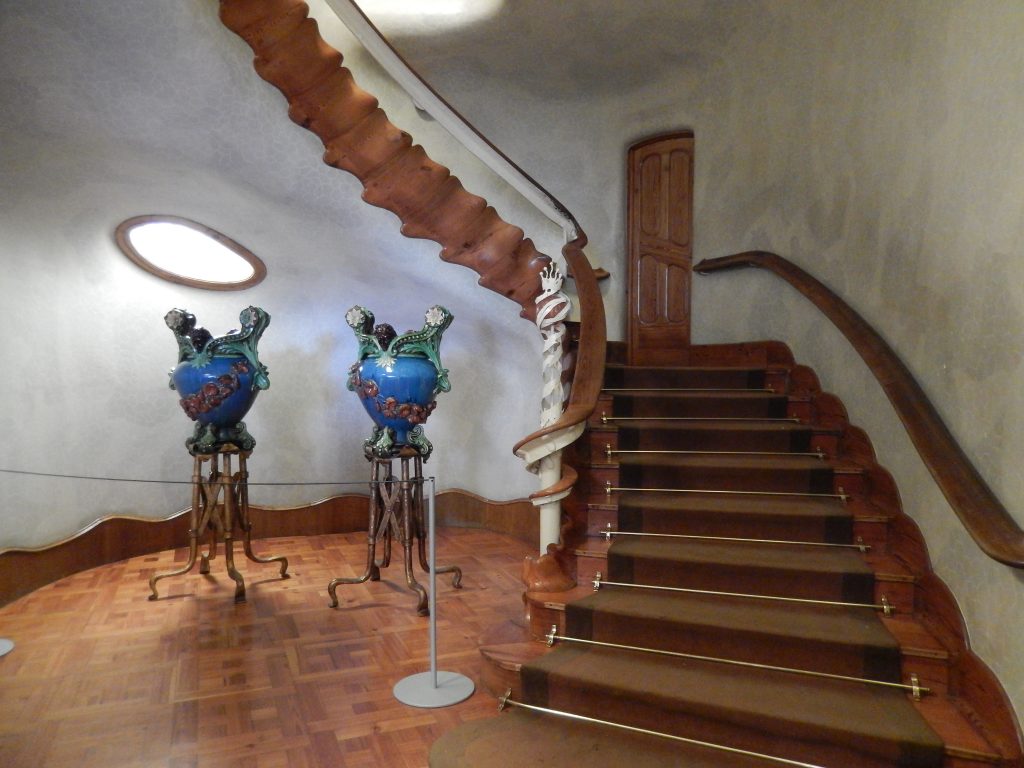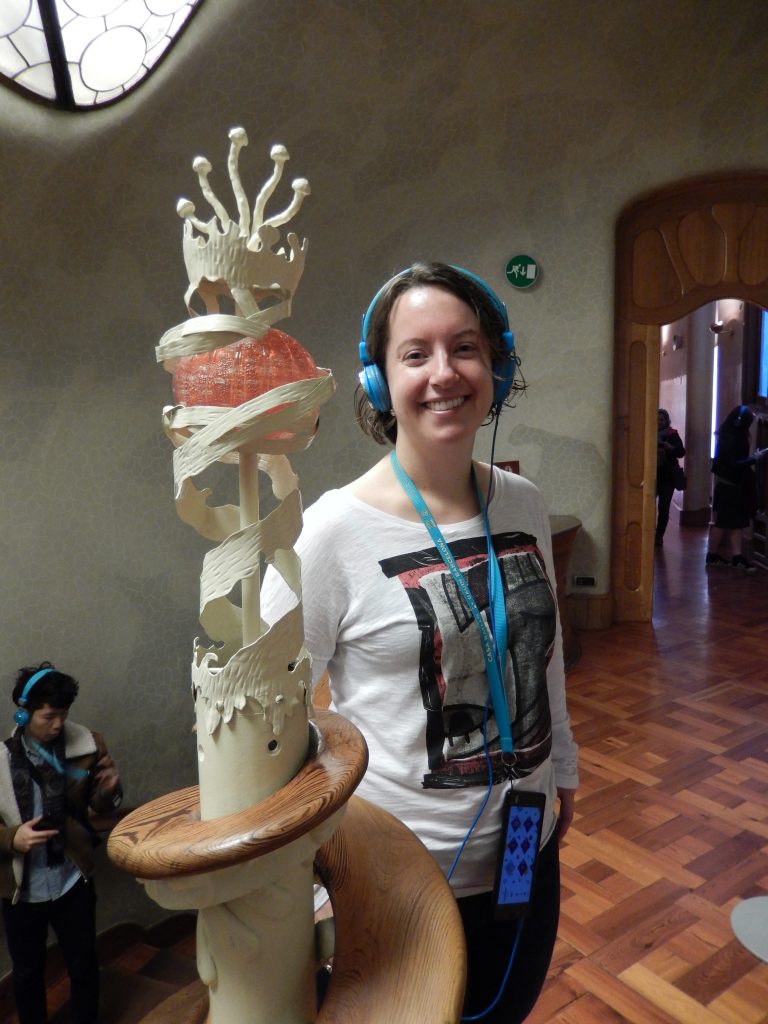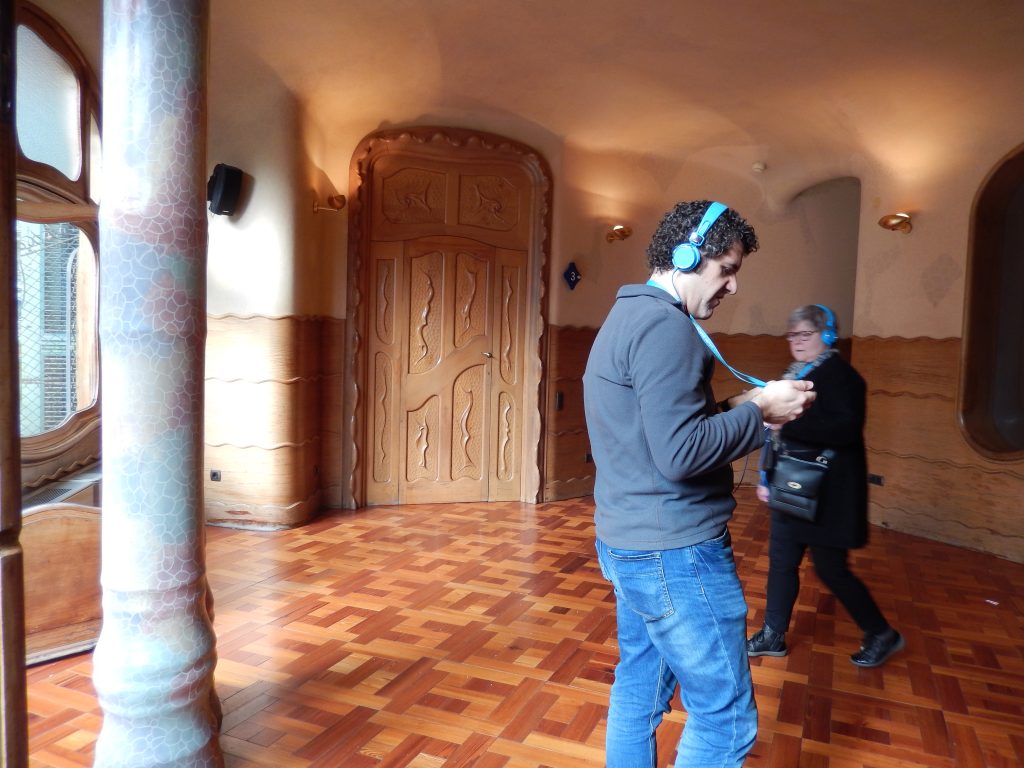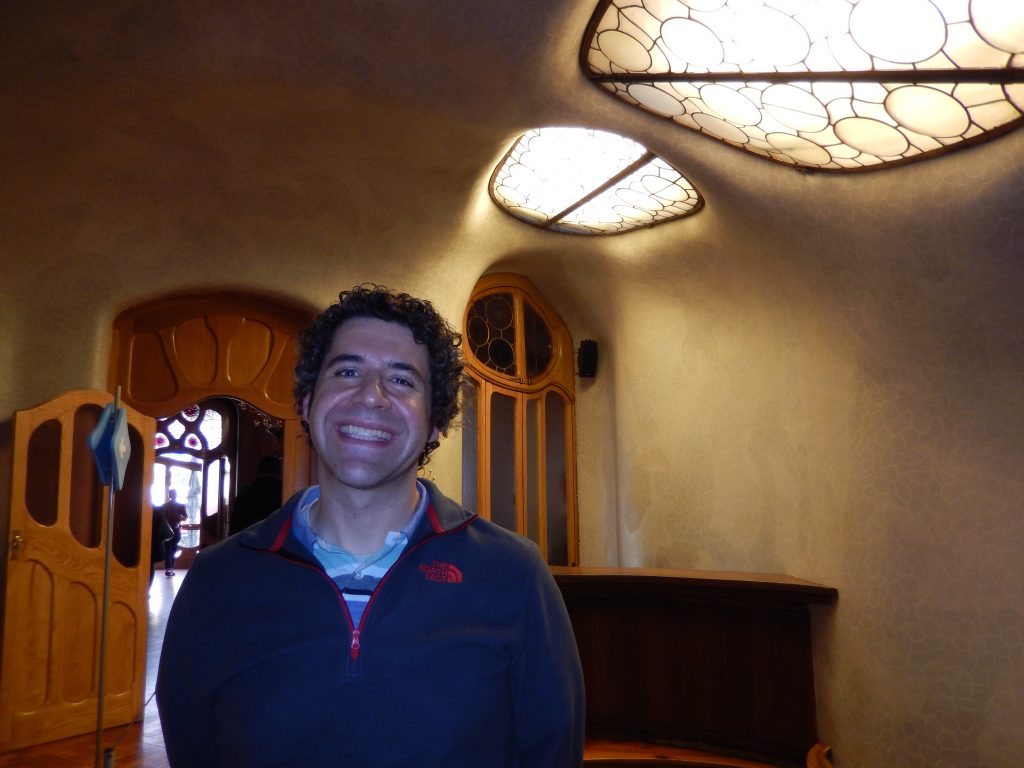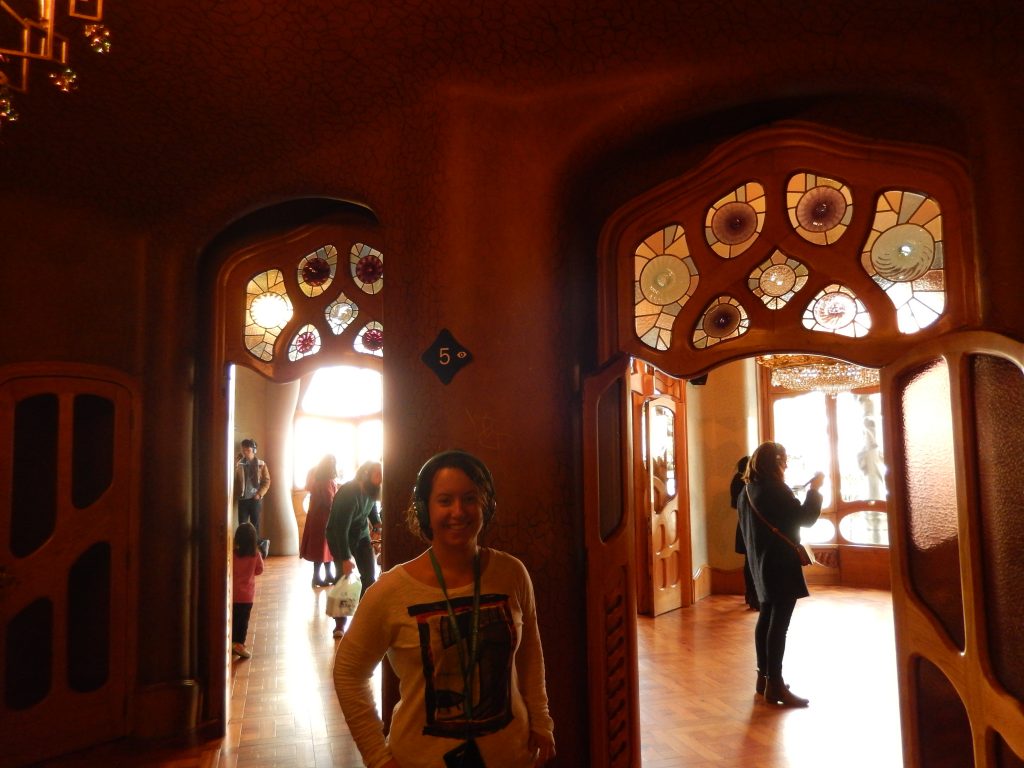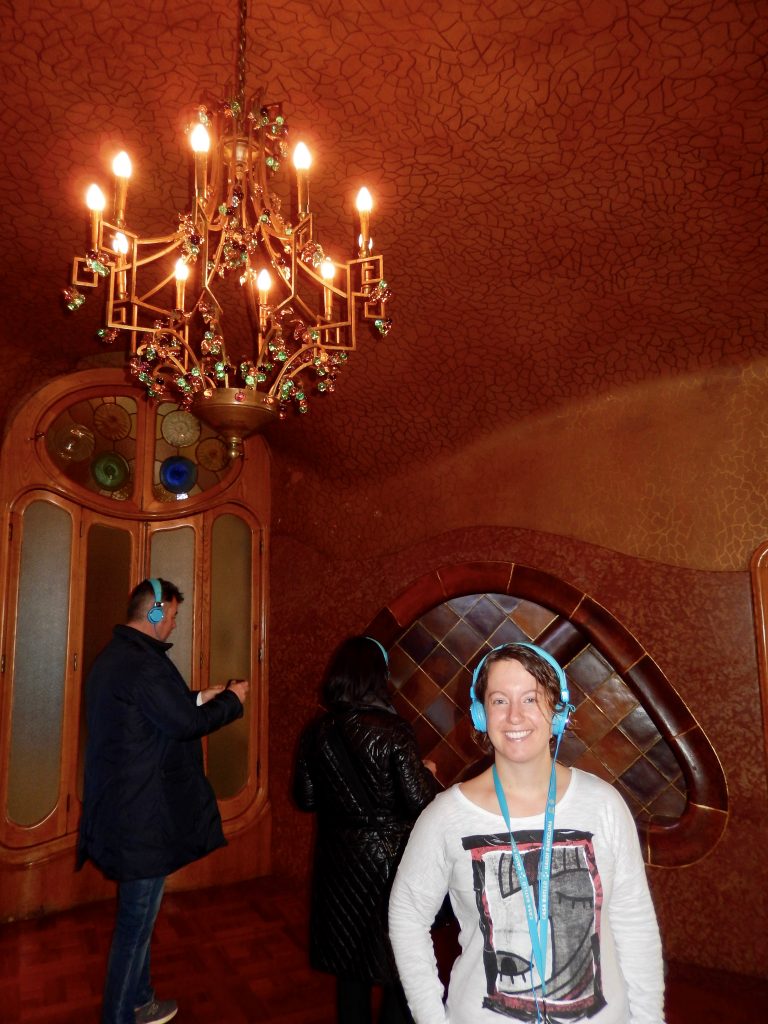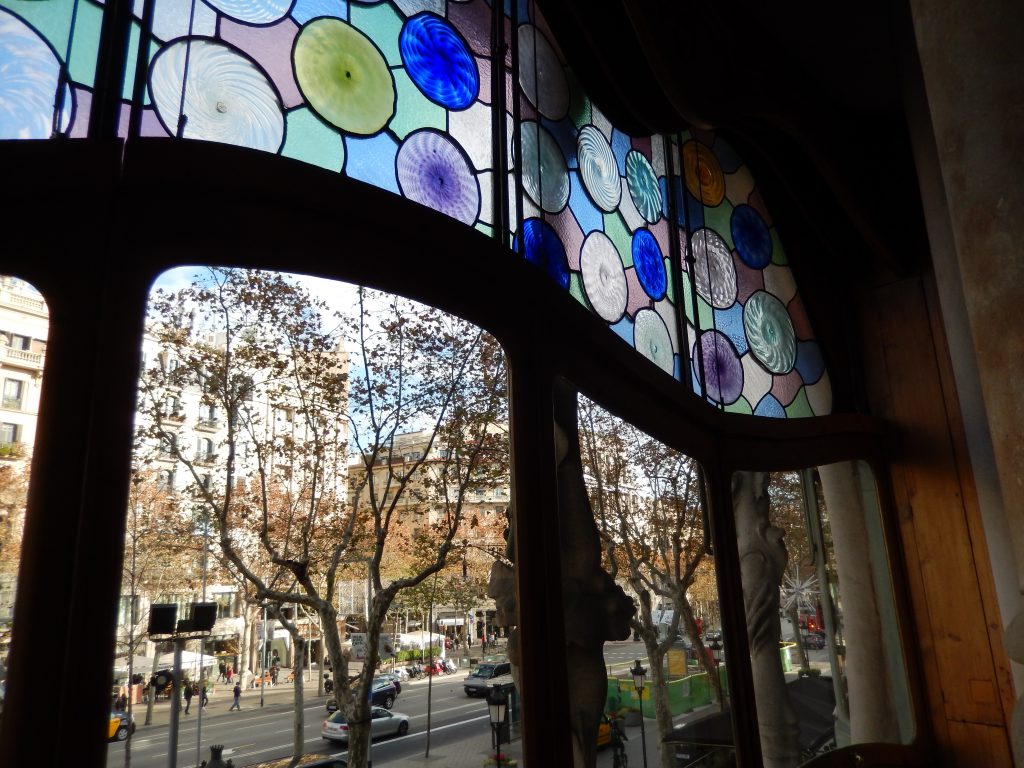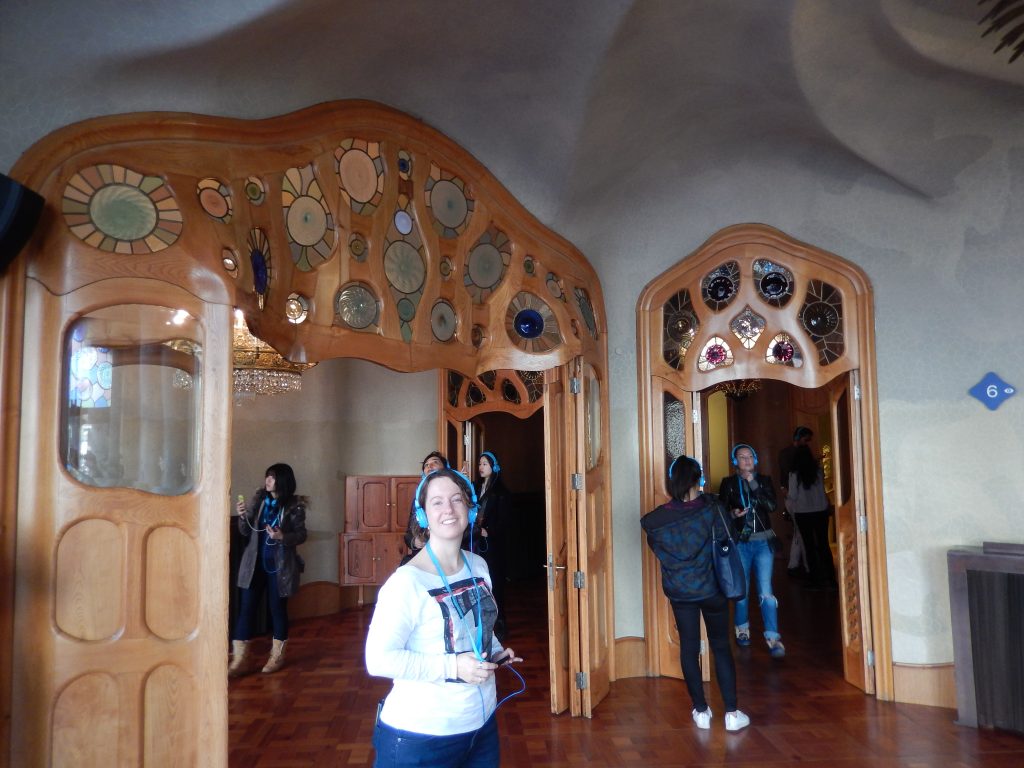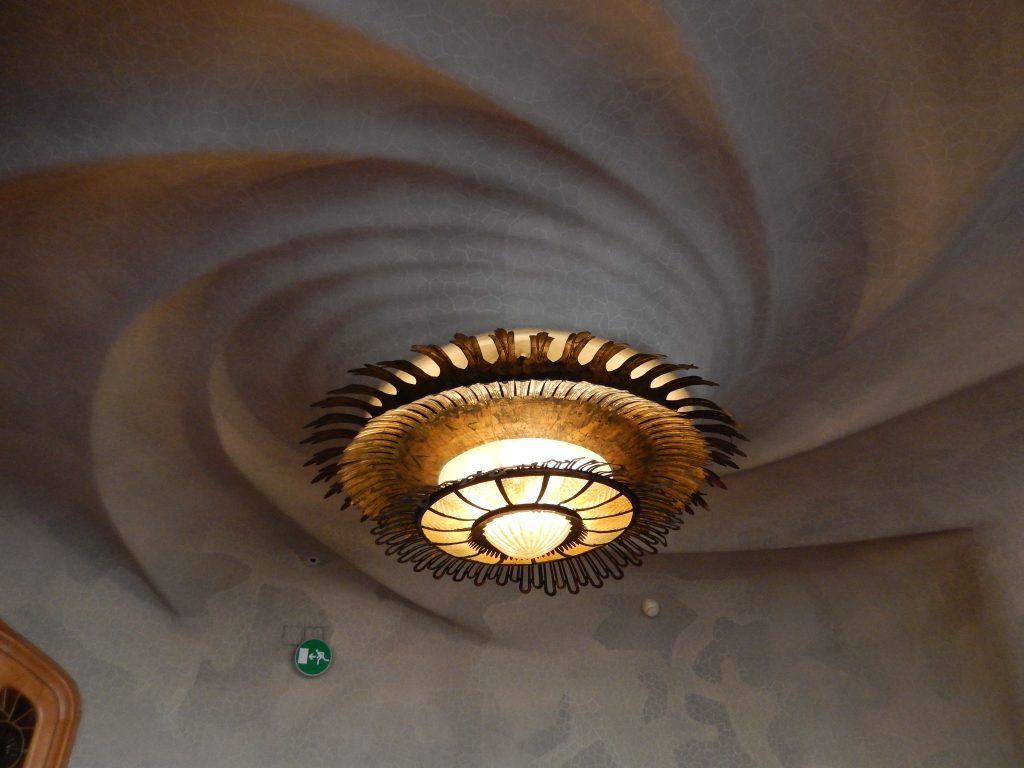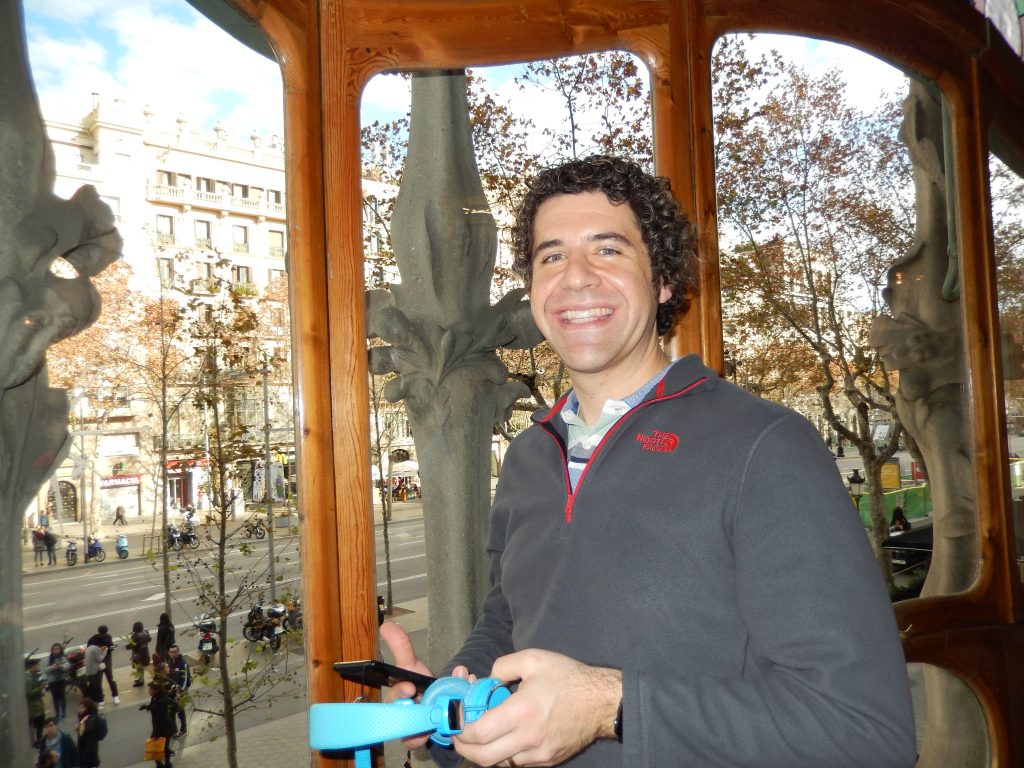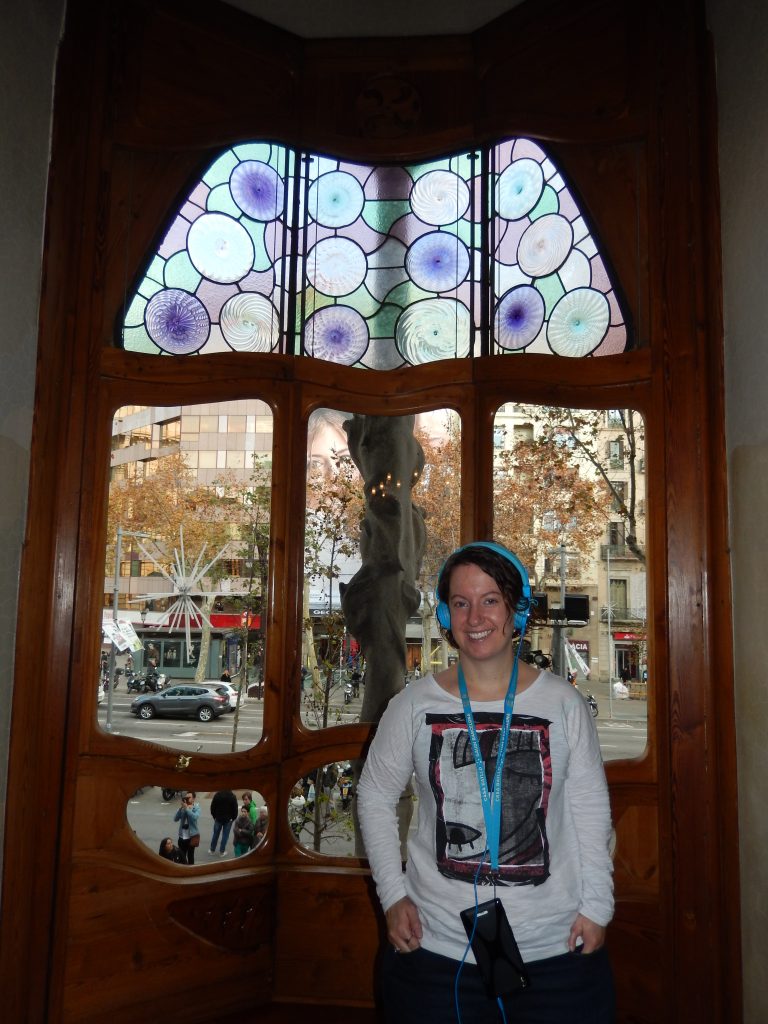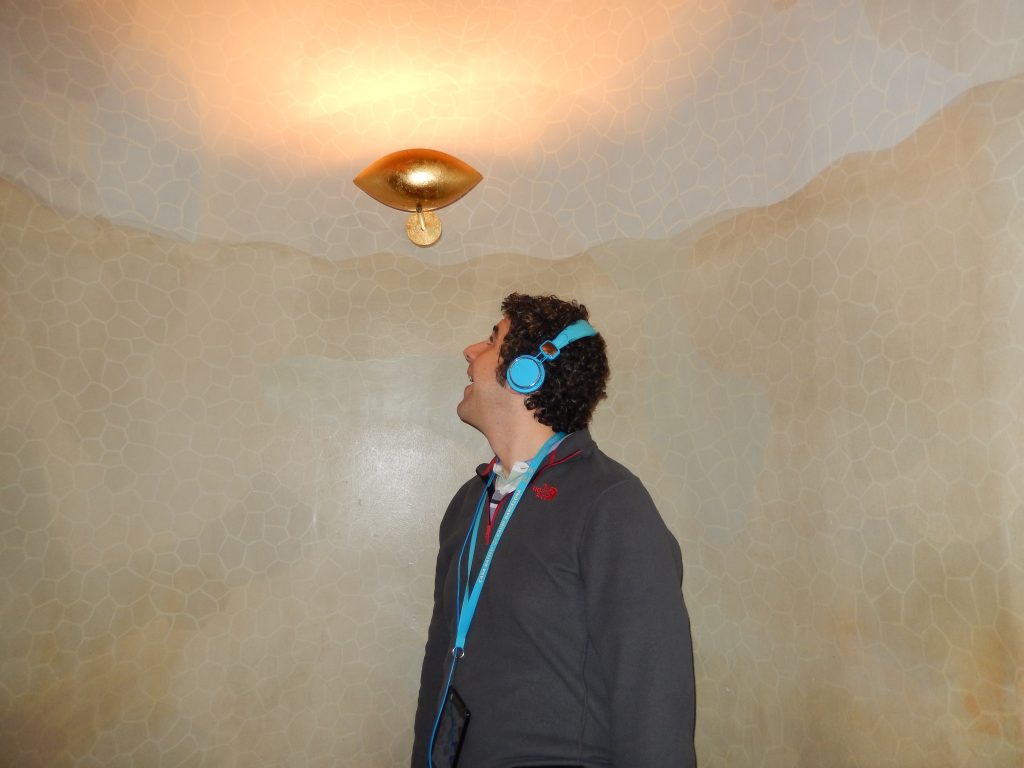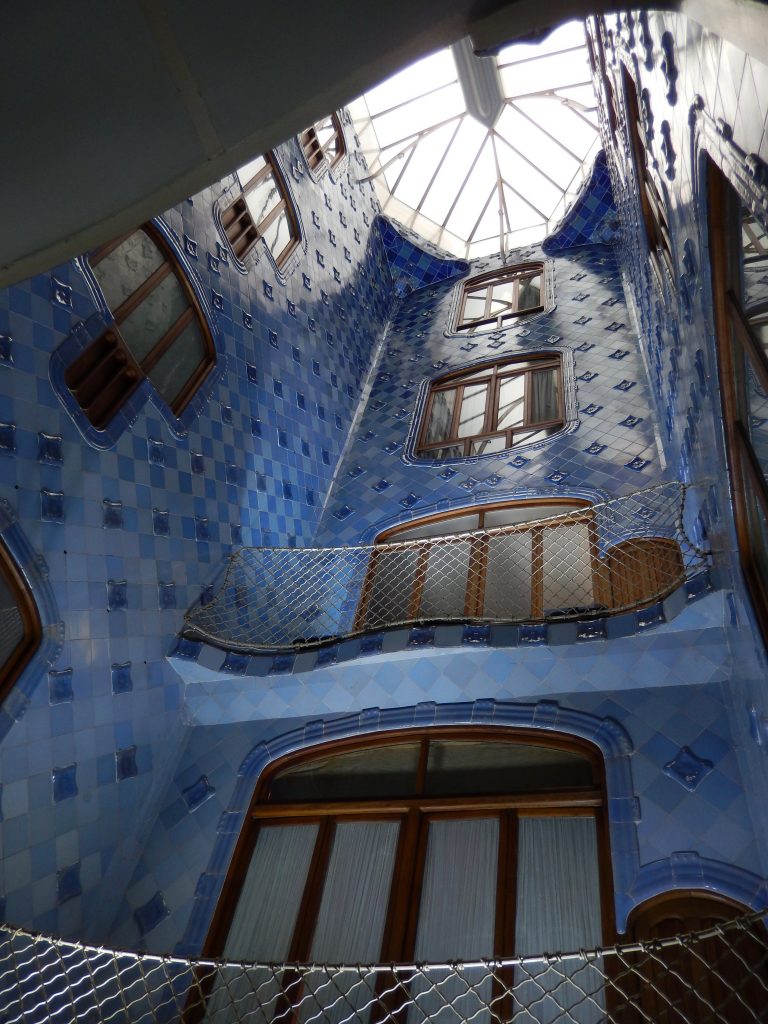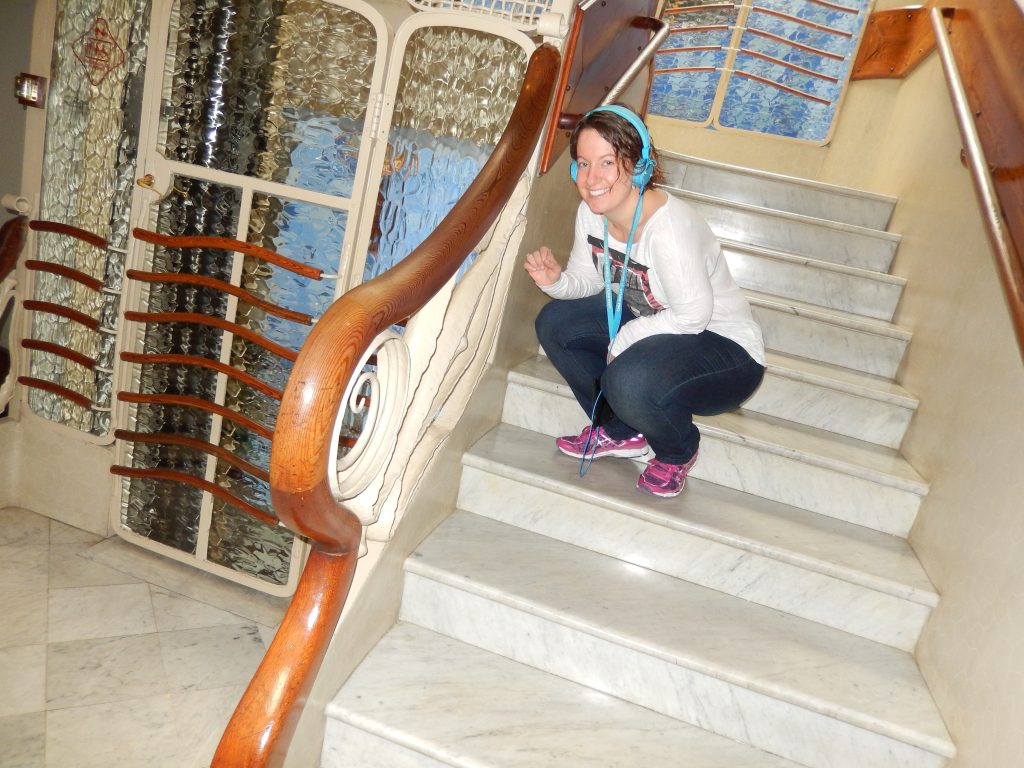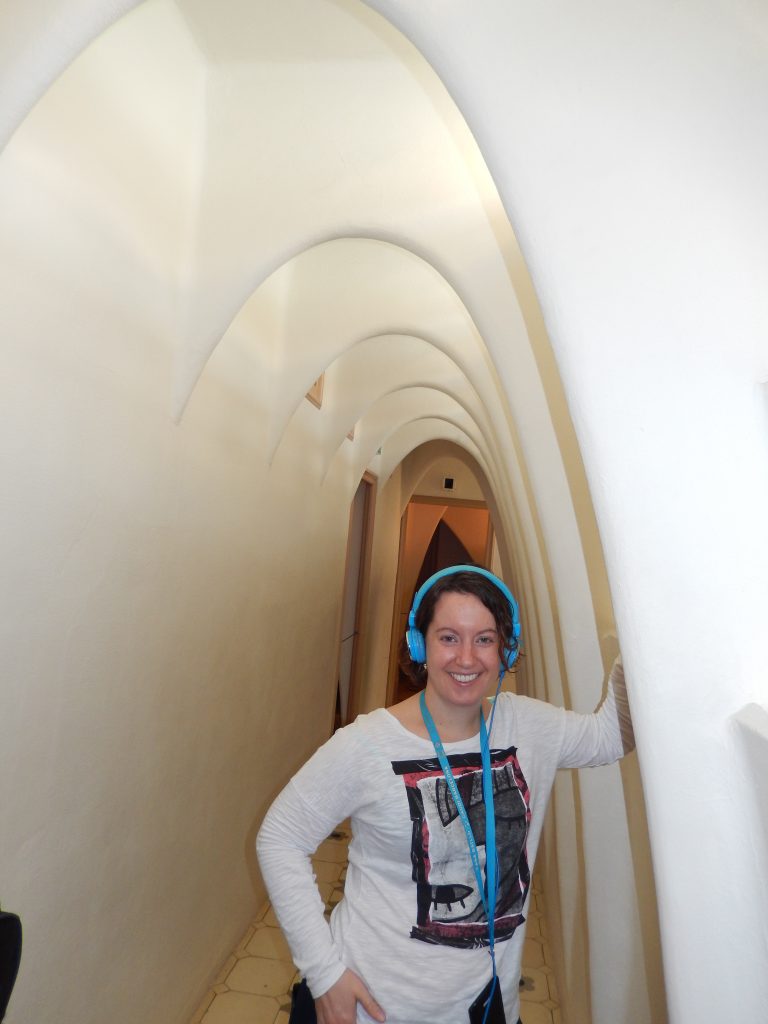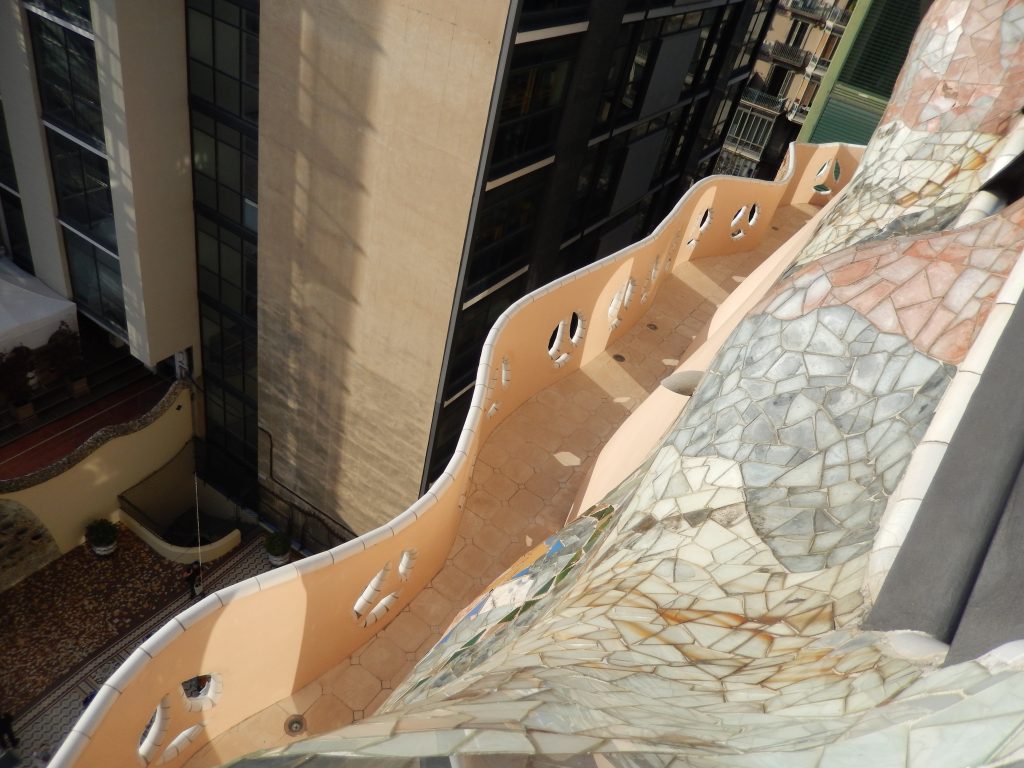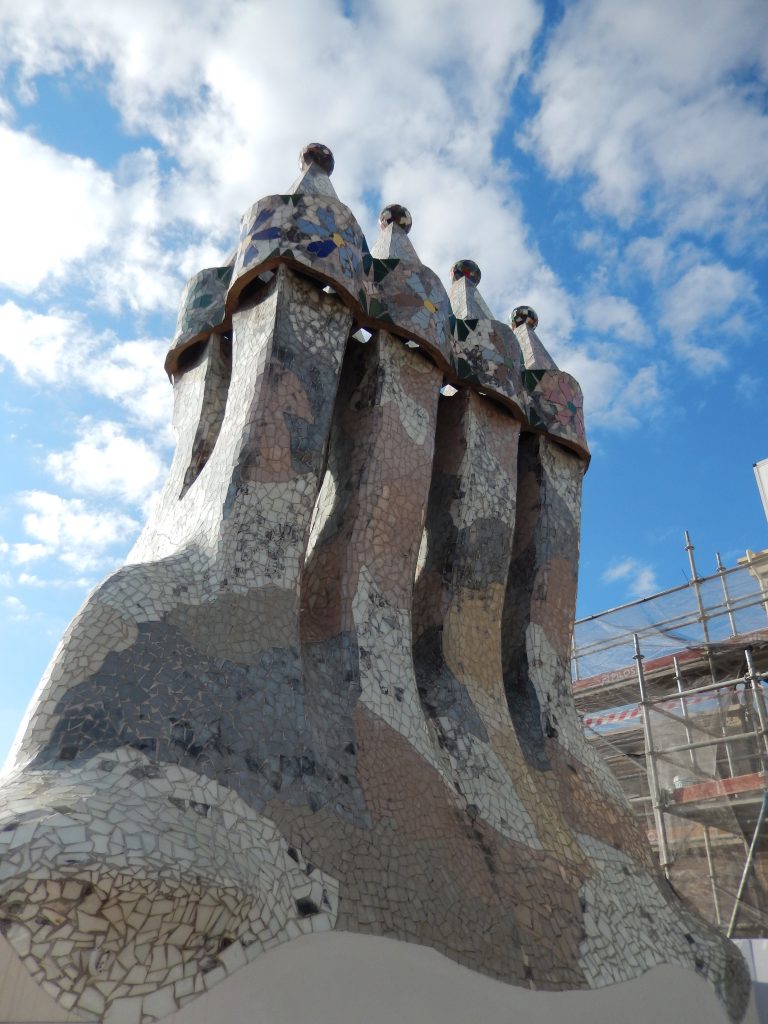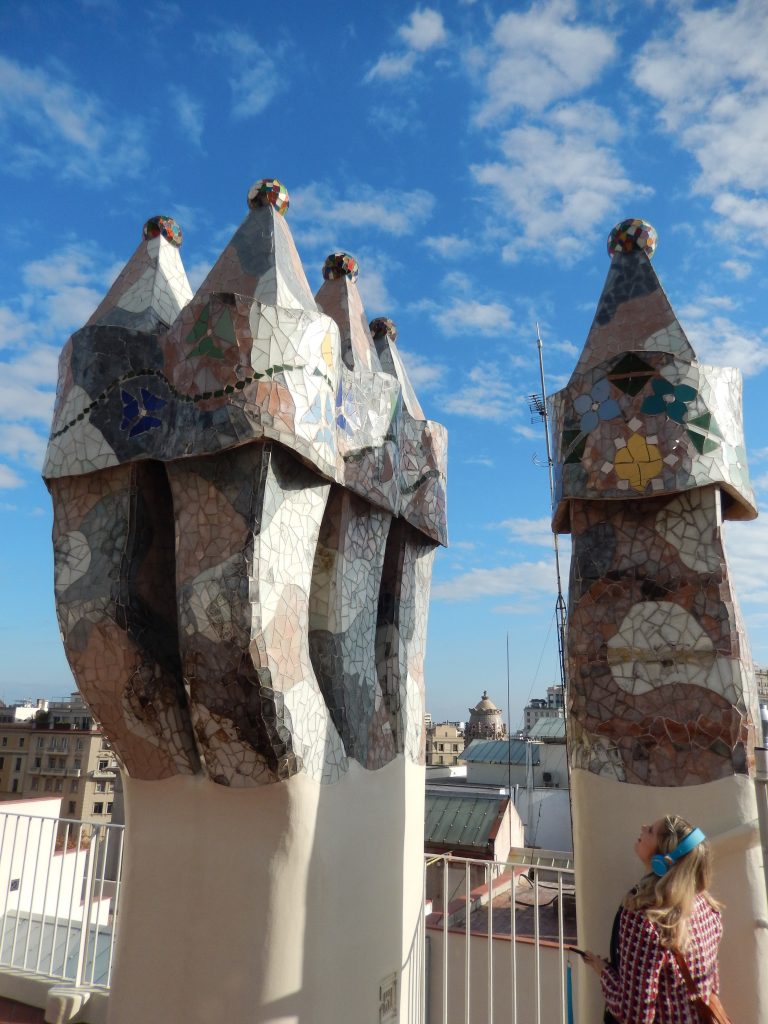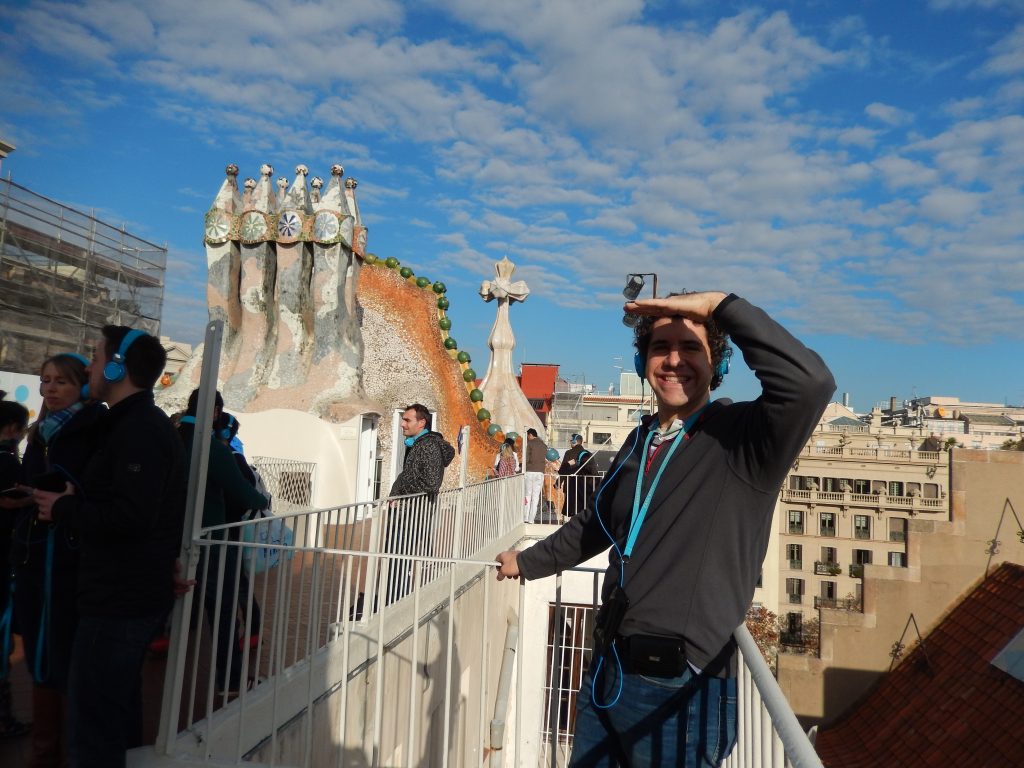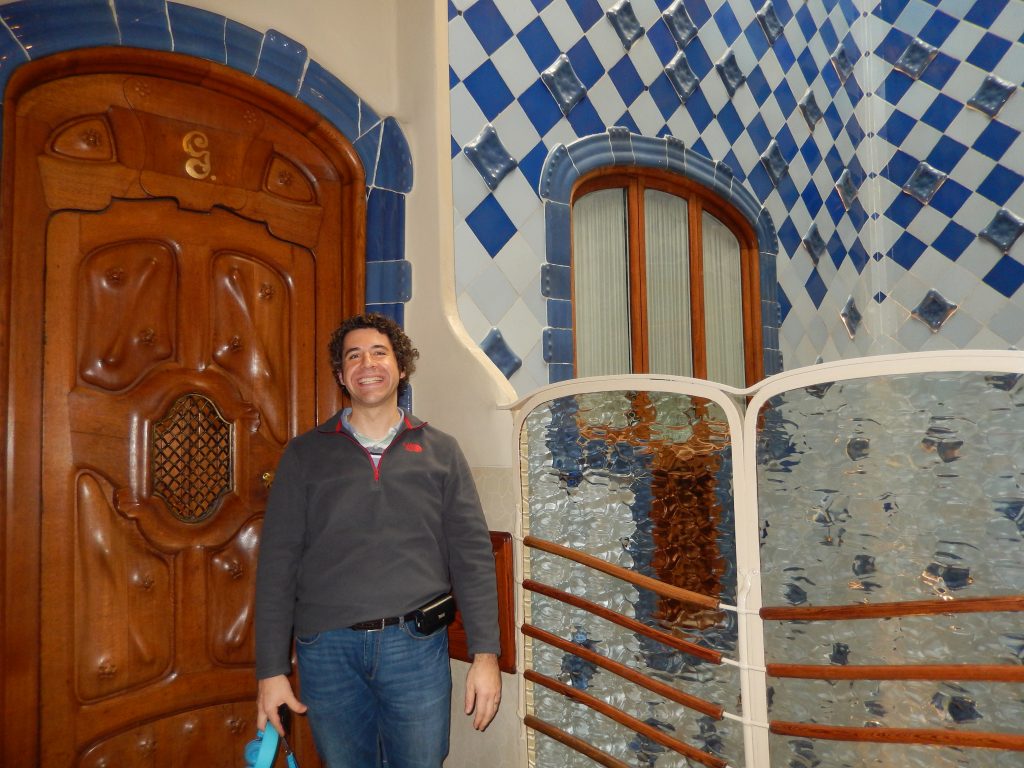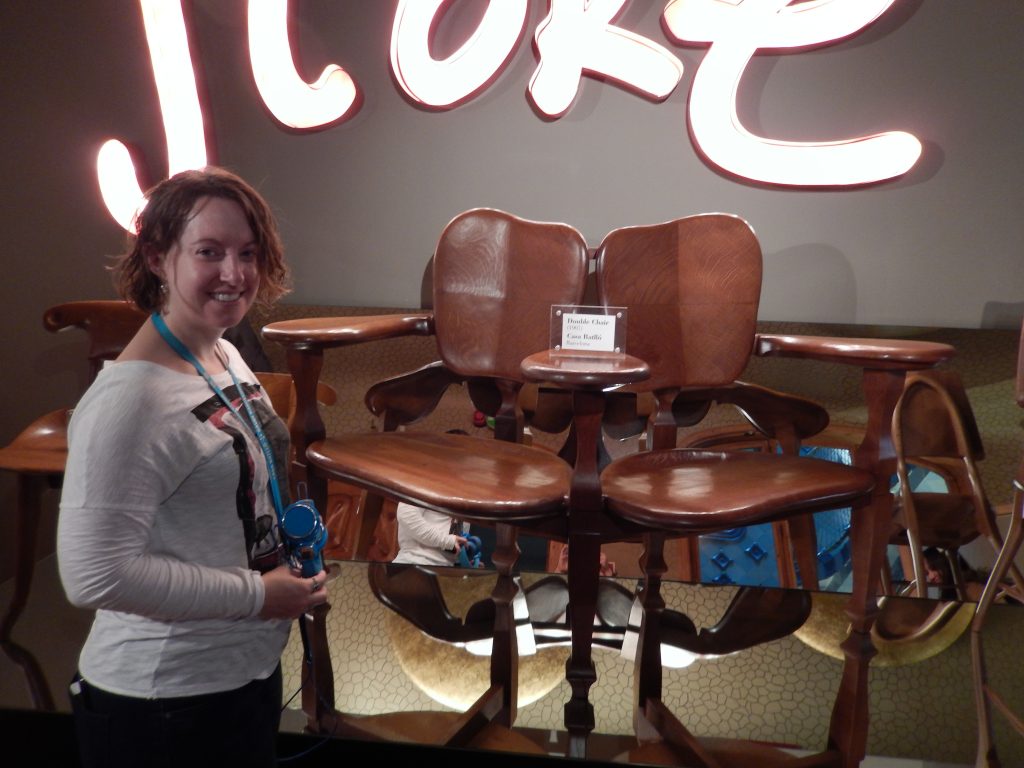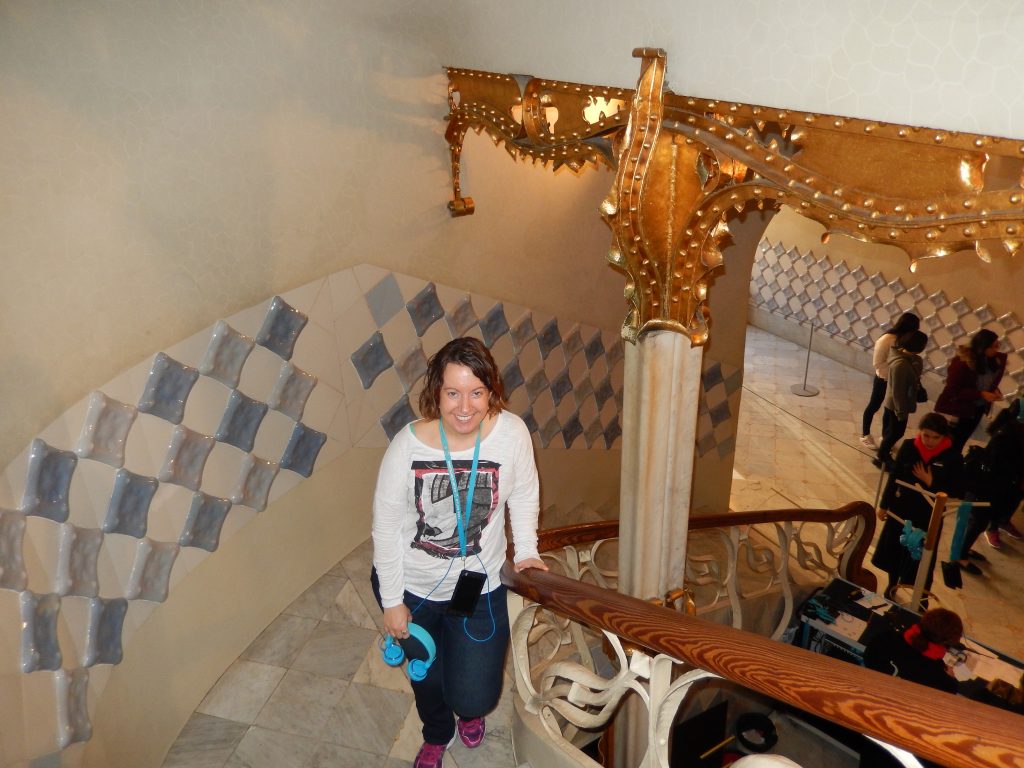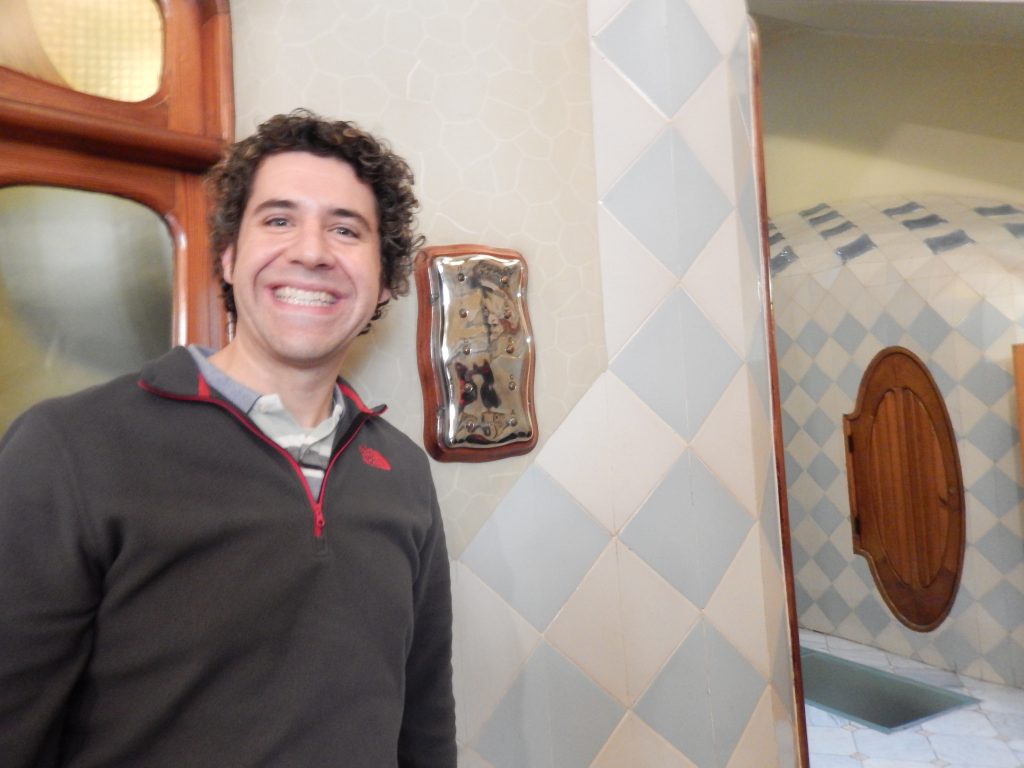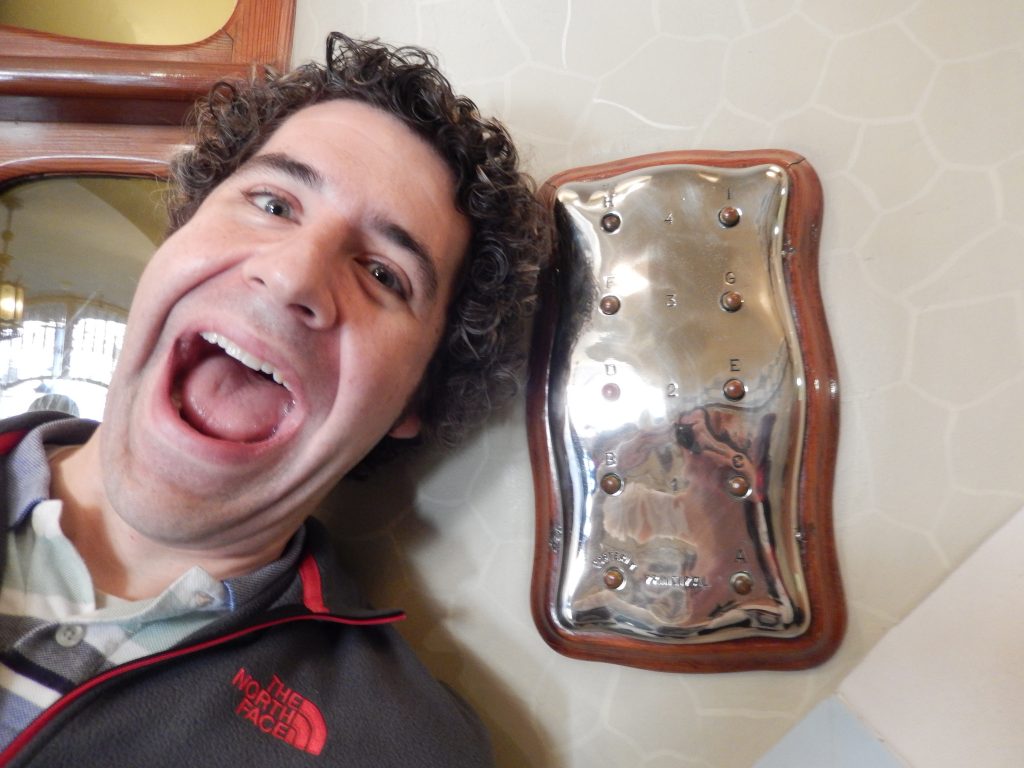 And, for a double dose of Gaudí, we also reserved spots to tour Park Güell, another Gaudí masterpiece – this time in the open air. While a good portion of the park is open to the public, the inner portion with Gaudí's masterpieces now requires admission.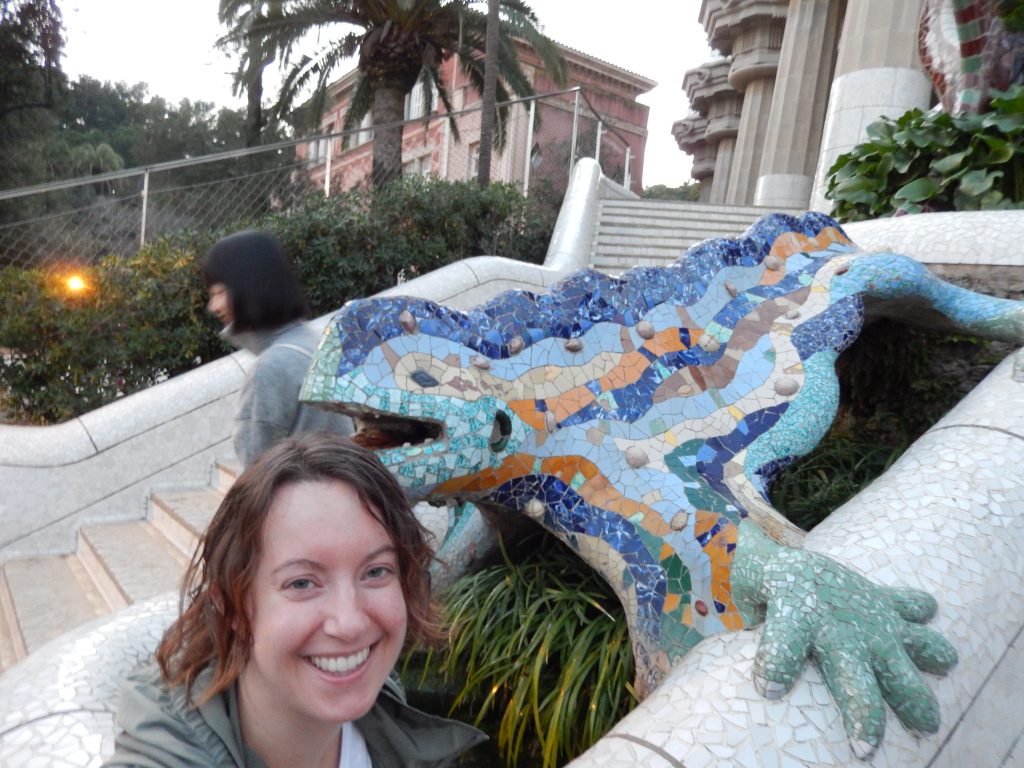 All of this tourin' around sure made Doer sleepy…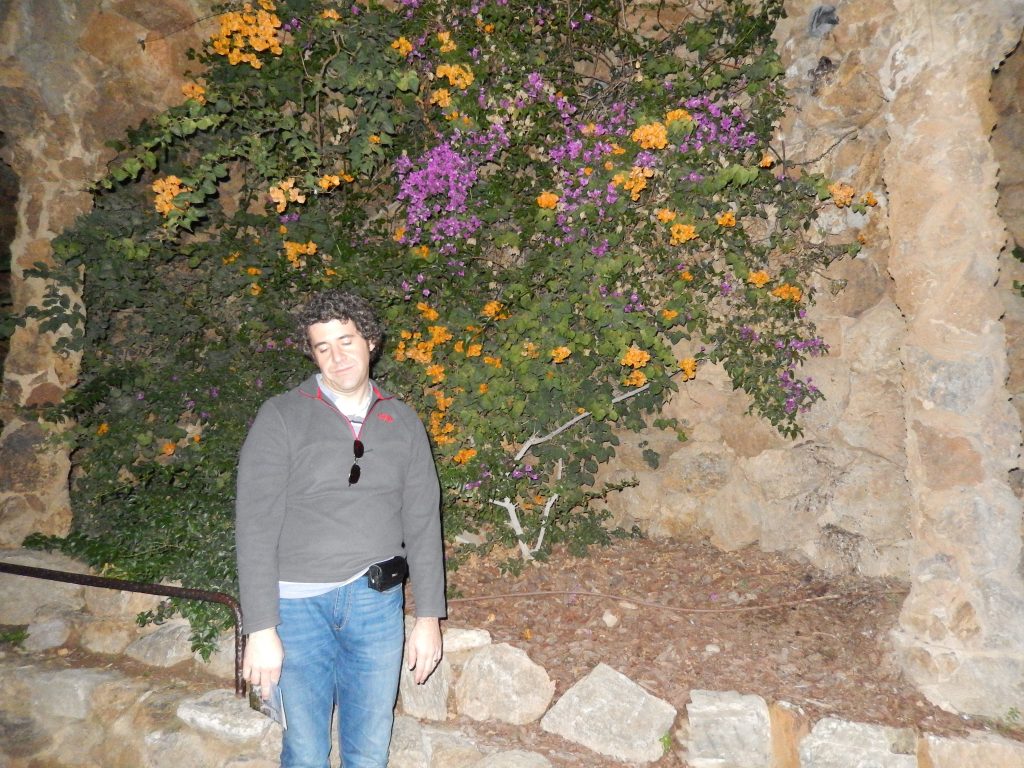 Luckily, there was a whole lot o' seafood to restore us. This place was awesome: you start by picking your fish, which is weighed, then they send it to the kitchen and cook it for you.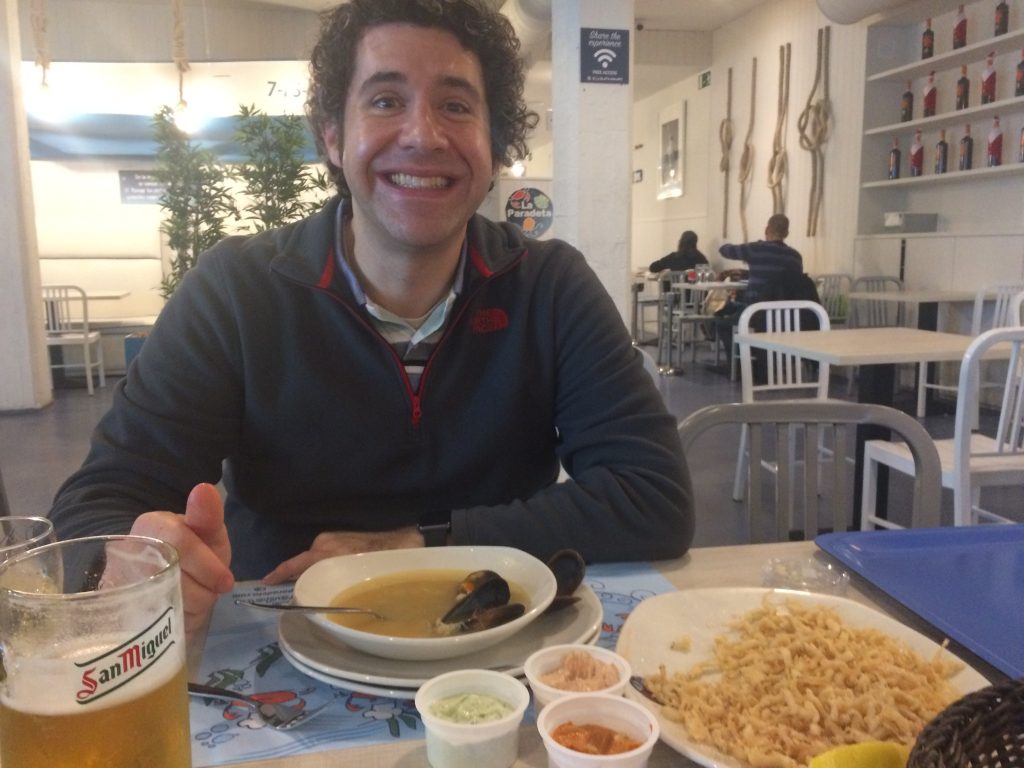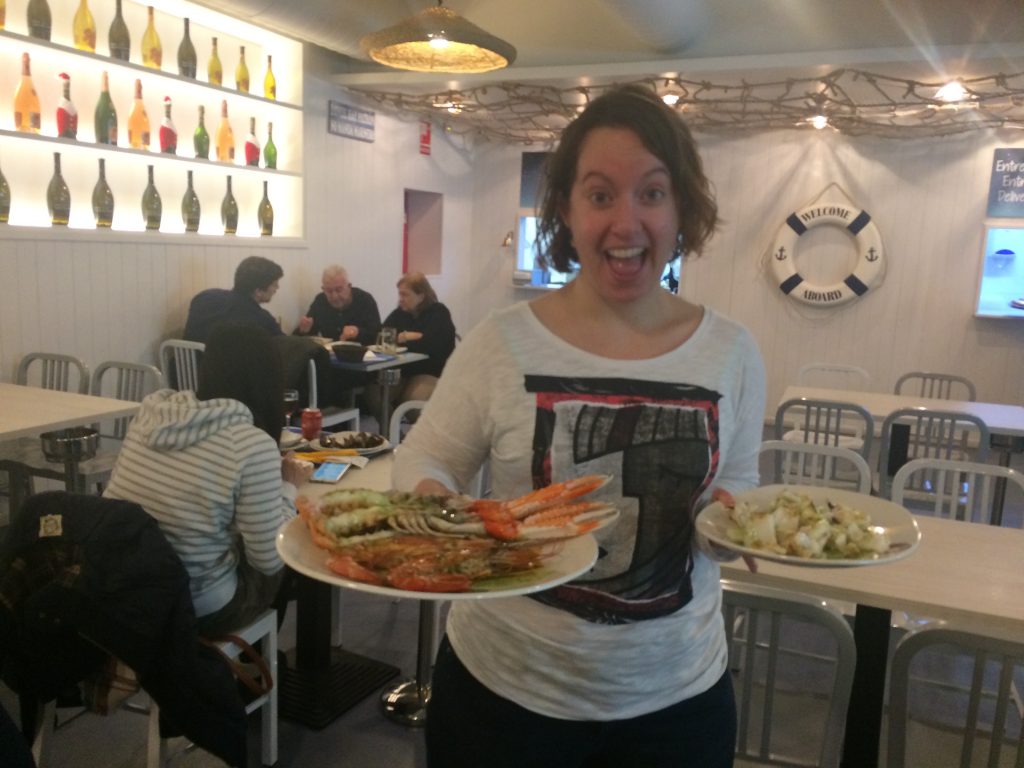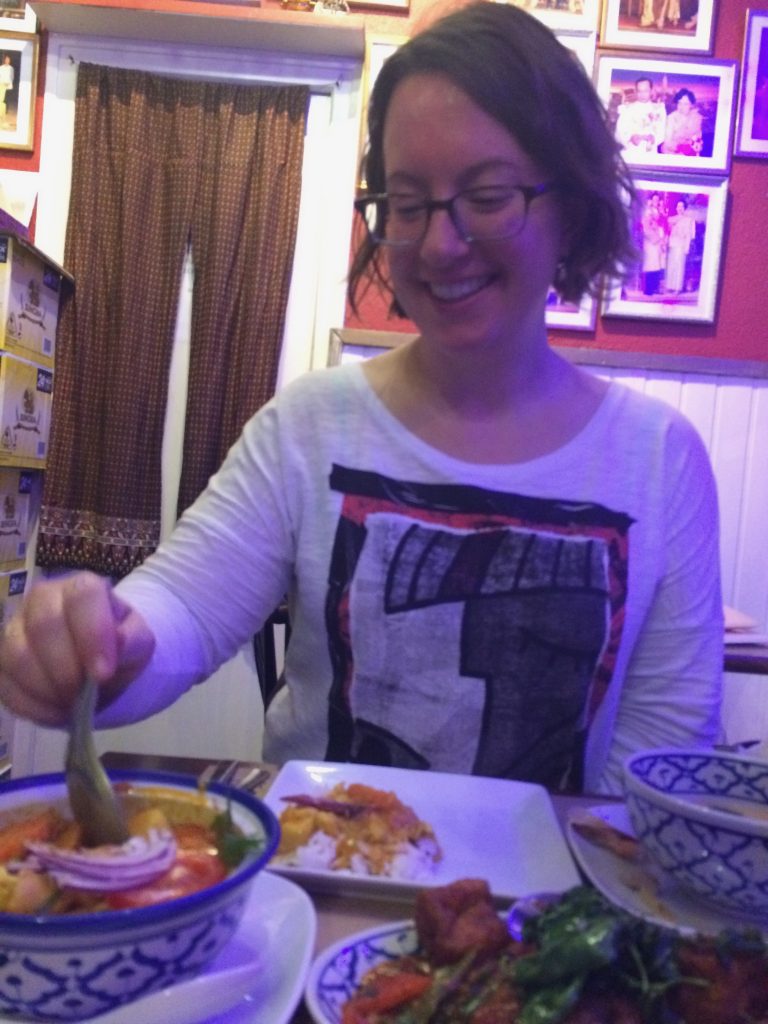 Just outside the Thai restaurant, we found a business with a name appropriate to this trip's beginnings, which also makes us think of Hunter and Gatherer and their artsy endeavors.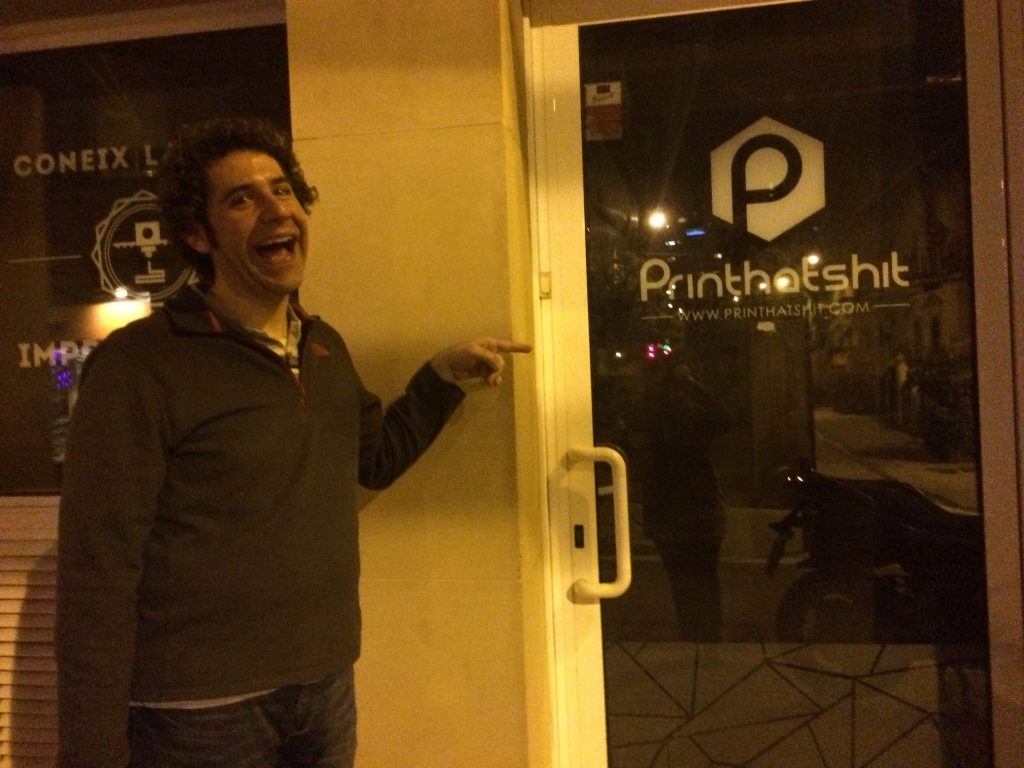 Finally, while wandering on our last day near the Central Market, we came upon a shop that seems to specialize in giant paper maché figures like we've seen in our town. They had a bunch of handmade masks just like this guy.
In case it isn't obvious, we love Barcelona and will be back soon.