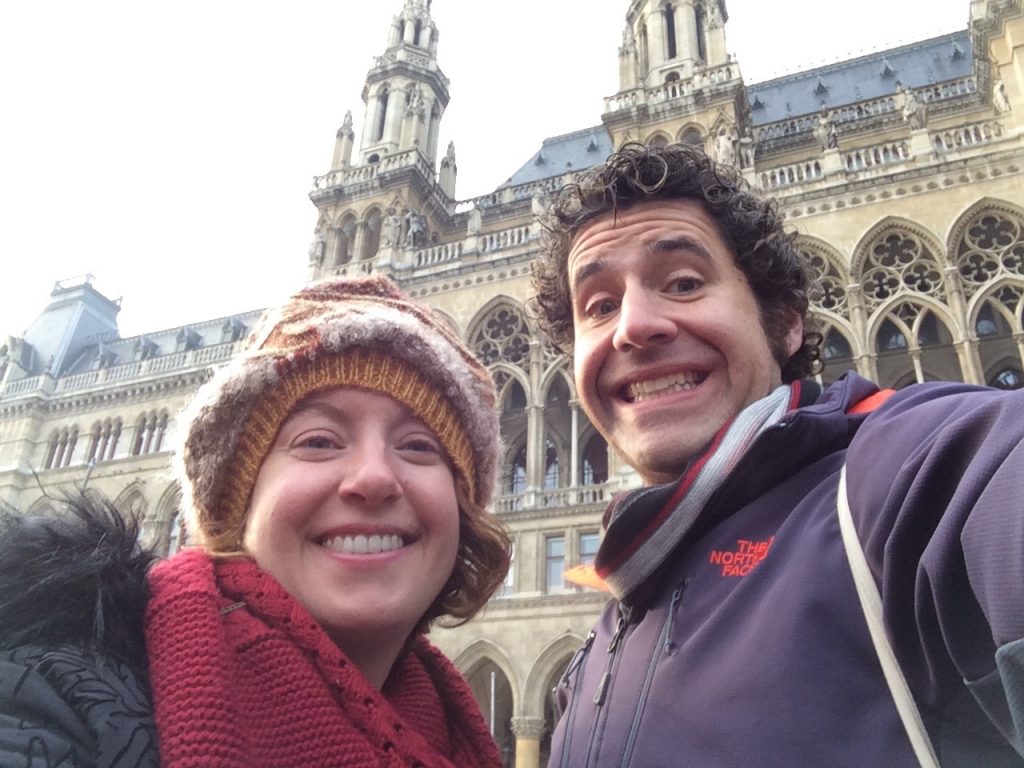 There was a very specific thing that drew us to Austria at Christmastime, which we will get to in the next post, but it is also wonderful to have friends all over the world and Vienna is no exception. Thus, this trip took on a dual purpose.
My friend Phil – who I had met up with only one other time in Chicago when we were both in our teens – was a great host, showing us all Vienna had to offer. He certainly gave me the grand culinary tour. As we have found, it is great to know locals when you travel, since that likely means you are seeing stuff you wouldn't have found otherwise. Plus, Phil was nice enough to chauffeur us around in his Tesla most of the time. As a tech geek and son of a car dealer, I could not refuse that.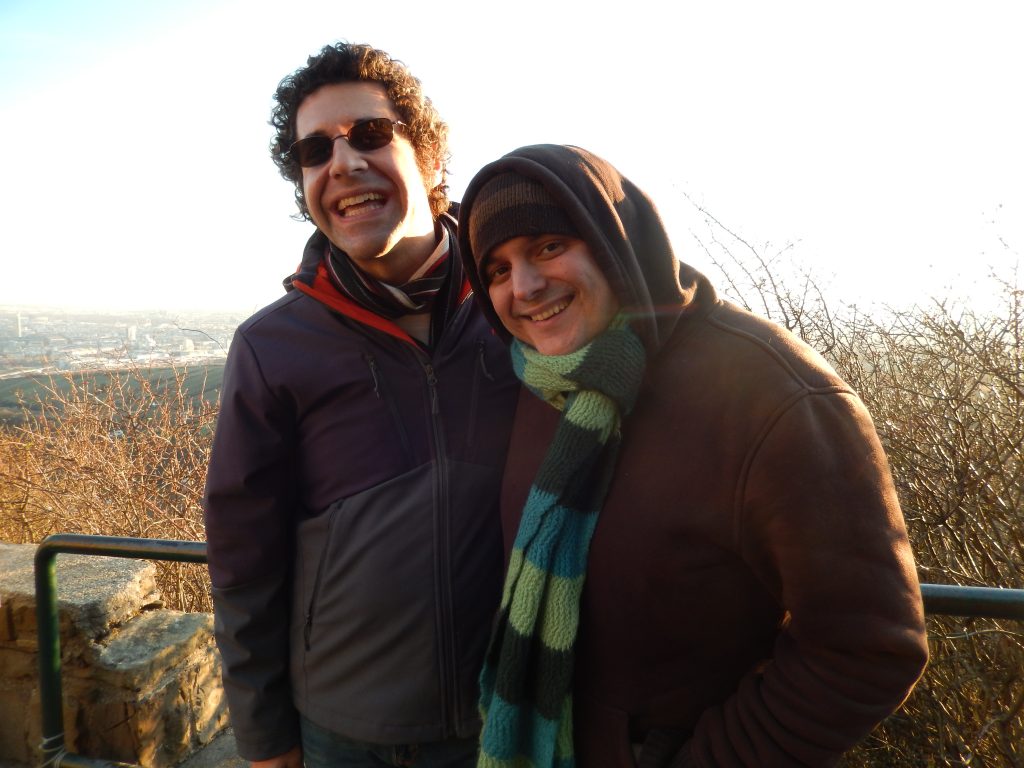 We started with a drive up the mountain to overlook Vienna from above. Though we were a bit weary from our travels, Phil wasted no time in starting the food tour and bided us to save our appetites for dinner. On the menu, a typical Viennese dish I'd never heard of before this: Tafelspitz, at Plachutta, which is renowned for their version.
This was the restorative we needed and quite possibly my favorite food the whole trip. I don't think I'd had a consommé this rich since culinary school. With the consomme comes bone marrow (spread on toasted buttered bread) and finally the namesake braised beef, from a special part of the round. This is accompanied by some of the best potatoes I've ever had (a thick hash brown style perfectly crisped in beef tallow) and two sauces for the meat (horseradish-apple sauce and creamy herb). I could have eaten this every day of the trip, but of course there was much more eating to do.
The next day, we made our way to the famed Sacher Hotel for their namesake torte – again, something I don't remember having since culinary school.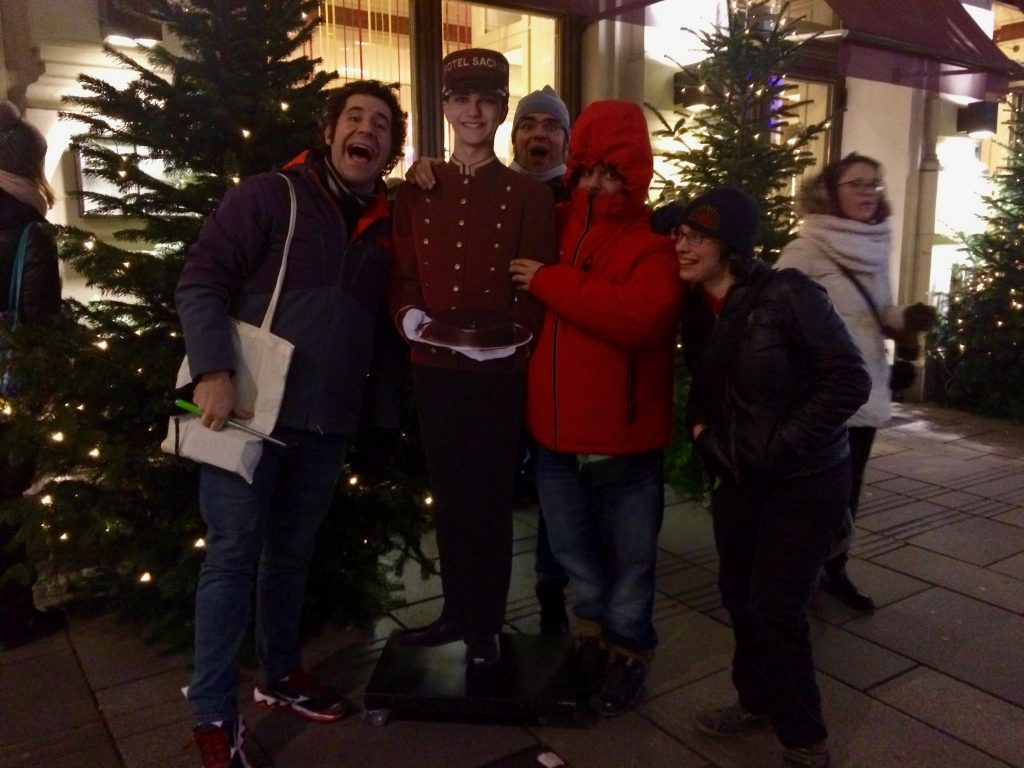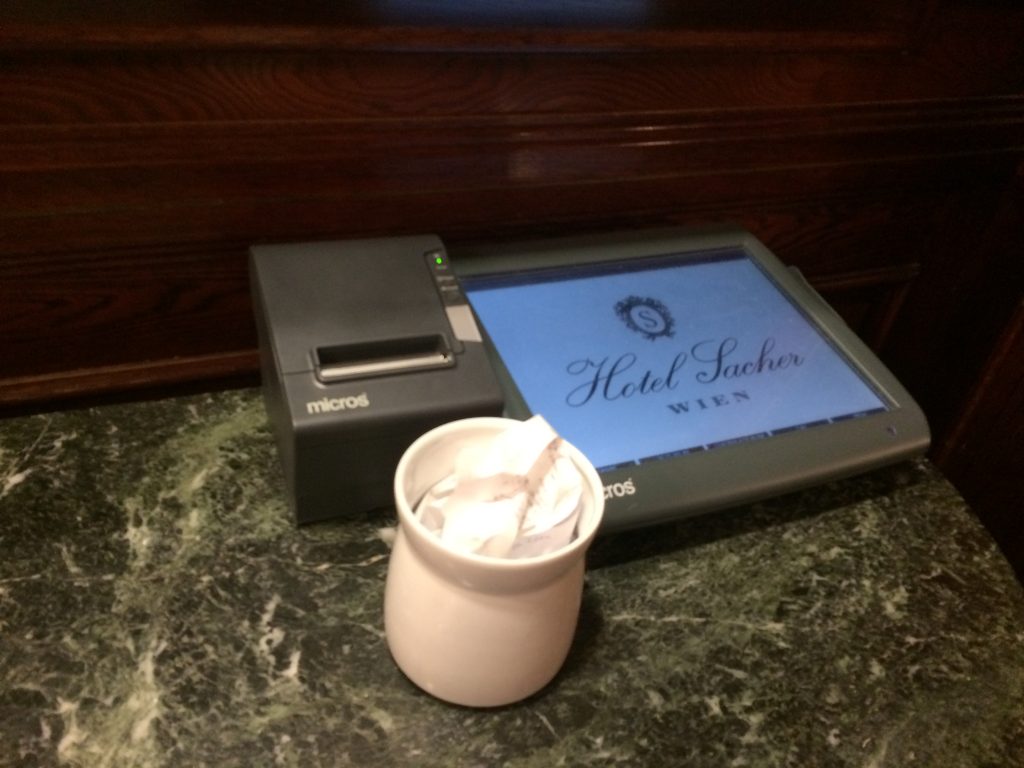 Phil also took us to Demel bakery – one of his childhood favorites – for cake this trip. In my humble opinion, they did an even better version of the Sacher Torte, but you'll just have to visit and decide. If you read the article above – as I just did when writing this post – you may understand why. Or maybe I was swayed by the memories of culinary school again… or that aroma.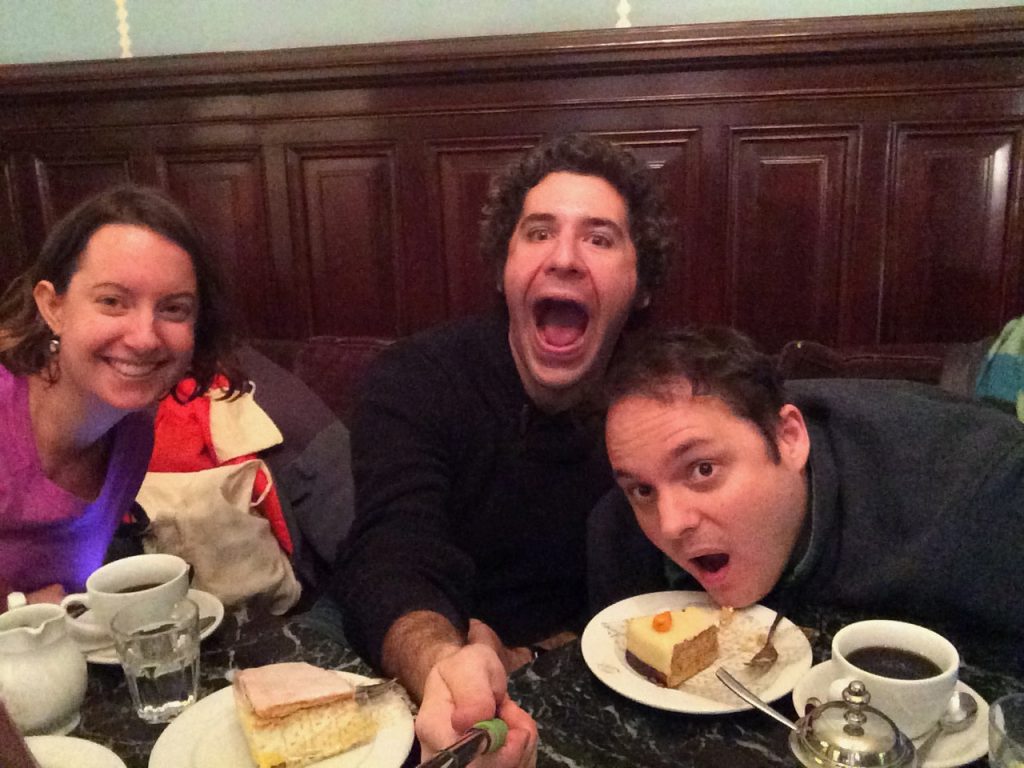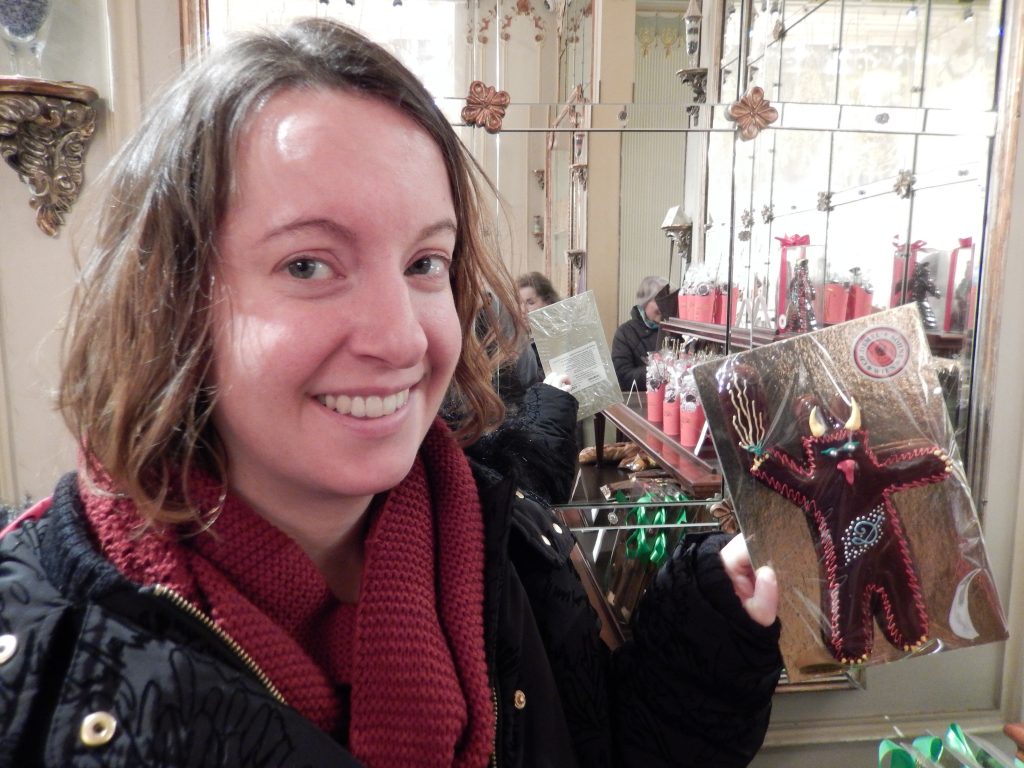 We, of course, did much eating while browsing at the many Christmas Markets as well. The hot punches like glühwein (and my personal favorite, Aperol punsch) were amazing in cold weather.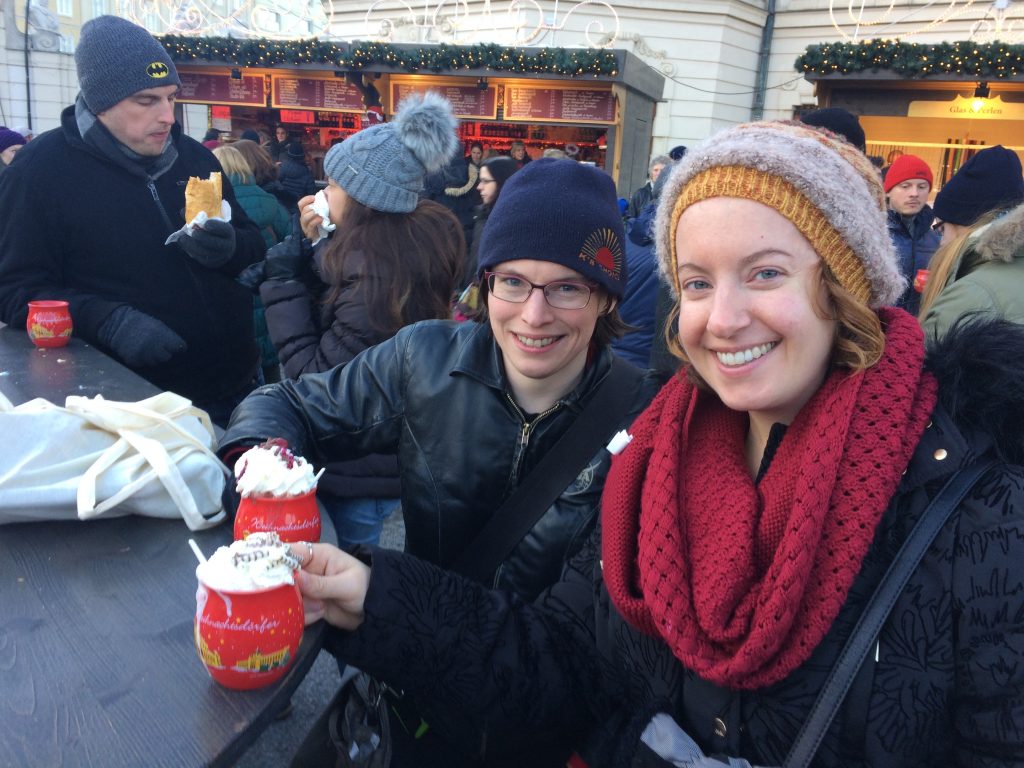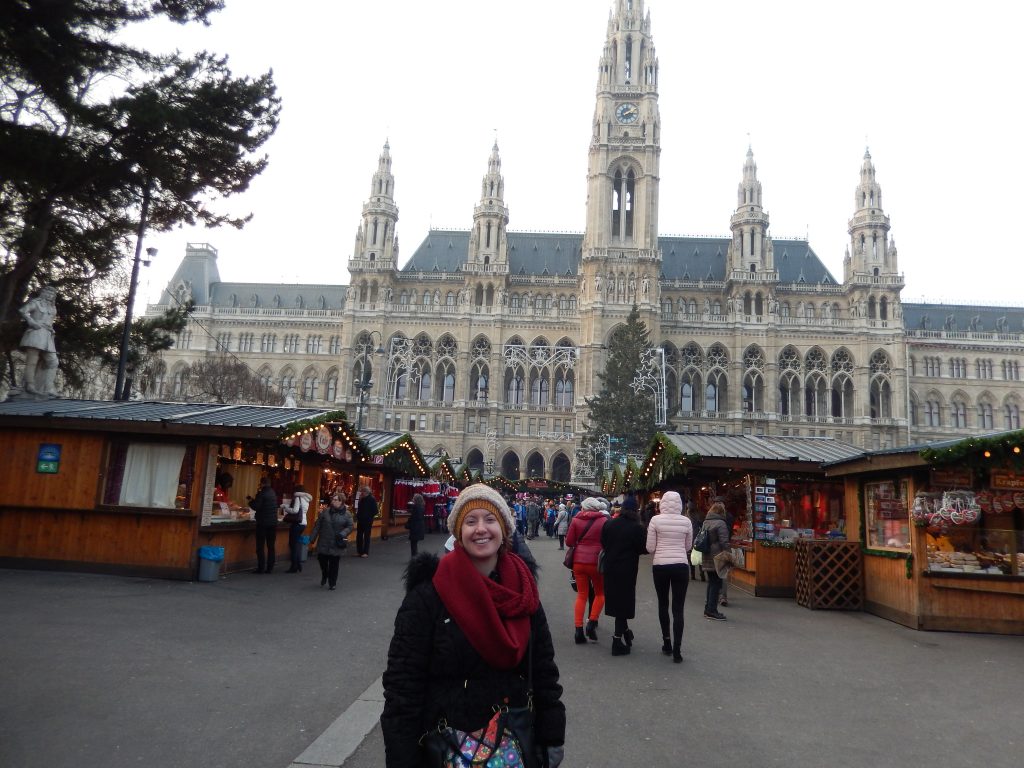 About midway through the trip, I paused and thought about how many things we take for granted that are really named after Vienna. I am a language nerd and so is Dreamer – that's one of the reasons we're here trying to improve our Spanish. And nothing makes you appreciate how much you speak of one foreign language, like going to a country that speaks another and trying to get along the same way there. Our German is laughable!
But anyway, back to Vienna, or "Wien" as it's spelled in German. You may know it as the namesake of "wieners" or "Vienna sausages" or "Frankfurters" as they are inexplicably known within Vienna. A person from Vienna is a Wiener. And of course we had plenty of sausage while we were there.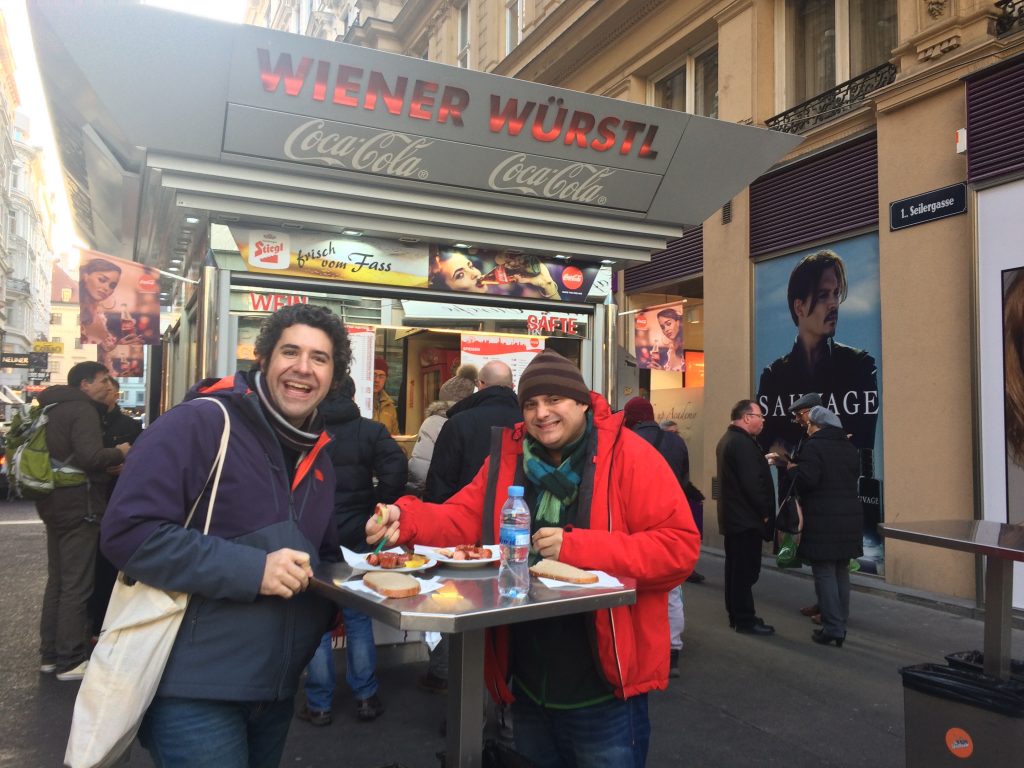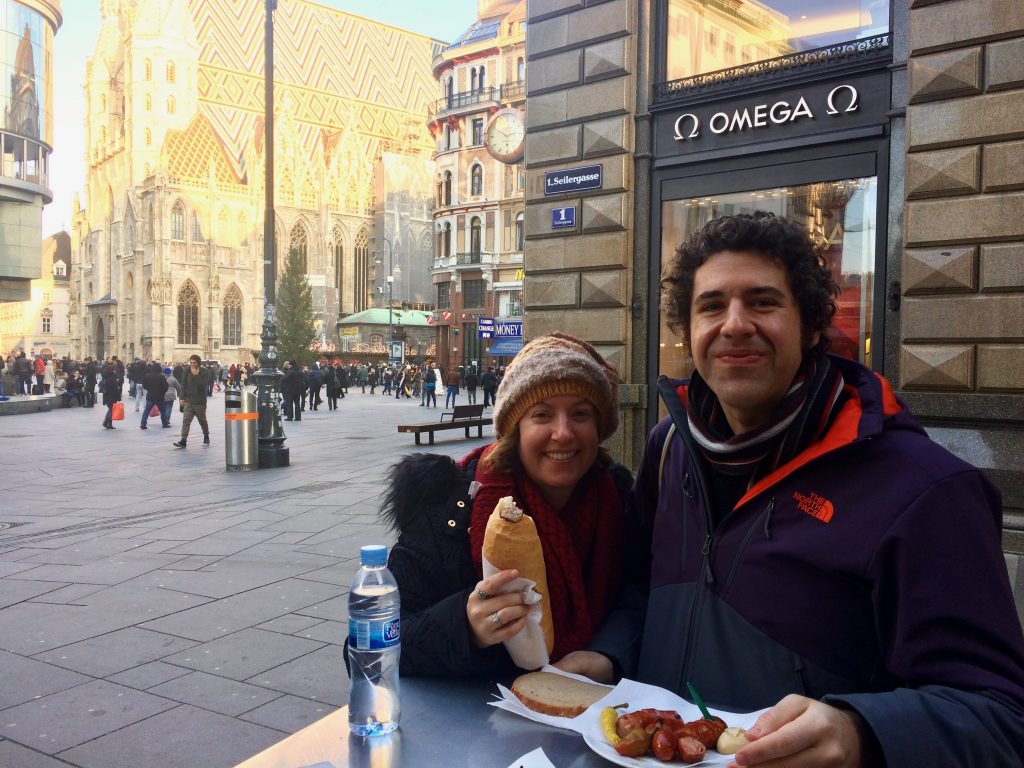 Also named for Vienna? Wiener schnitzel, a fried and breaded pork cutlet (you can admit if you've heard the name but had no idea what it referred to!). The best I've ever had at Café Landtman.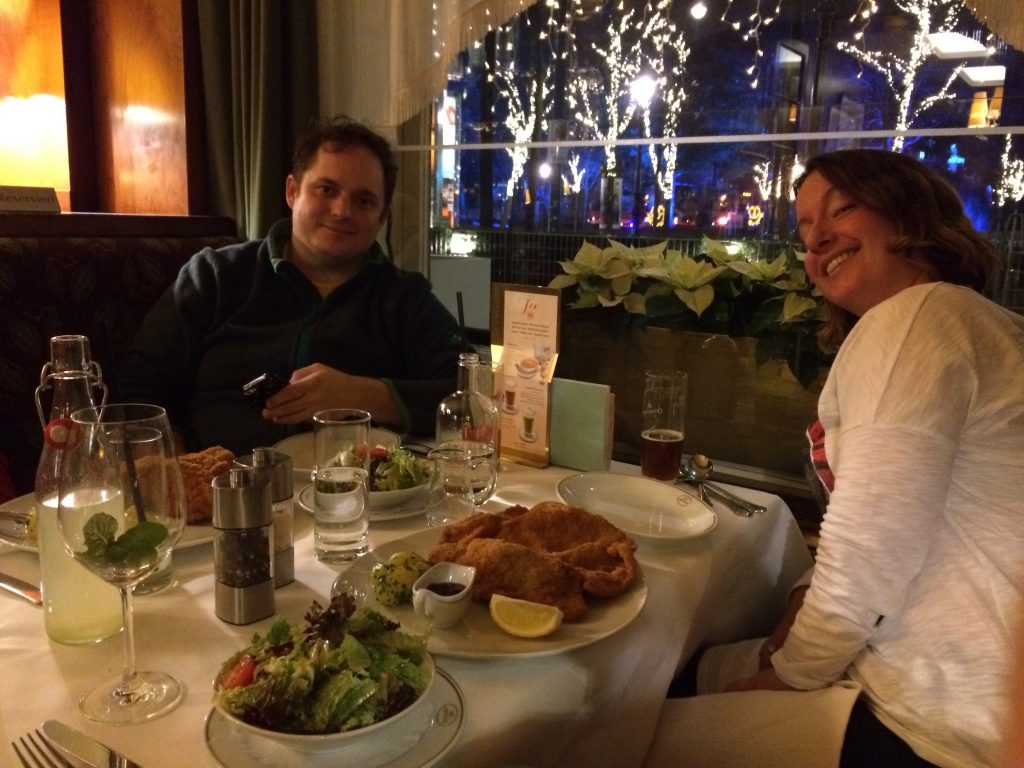 And finally, let's not forget coffee (Vienna Roast), the Viennese Waltz, and probably tons of other things I'm forgetting. Freud spent much of his life here and we saw several statues of him.
This street Raclette was so amazing. Not that it was bad in a restaurant in Switzerland, but clearly this is how it was meant to be eaten. I will need to buy one of these special grills for parties when we get back to Nebraska.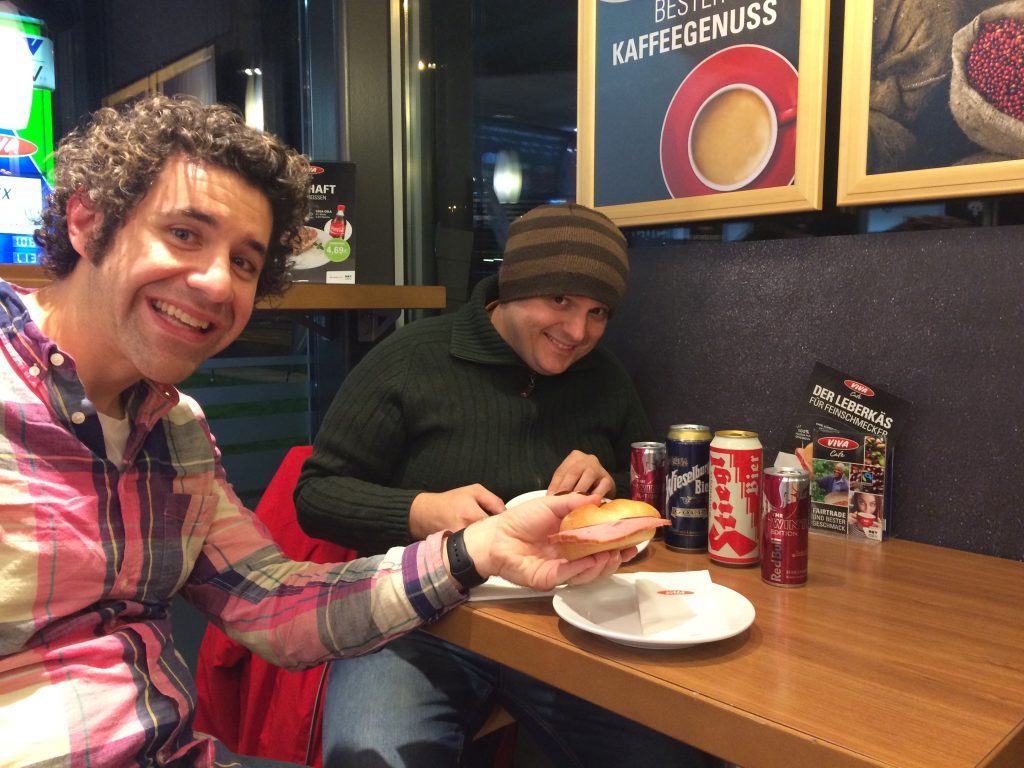 We visited the Vienna branch of Grünauer – our favorite restaurant when we visit Kansas City. Awesome food, not to mention they were thrilled to hear our story about visiting the family's other restaurant in the states.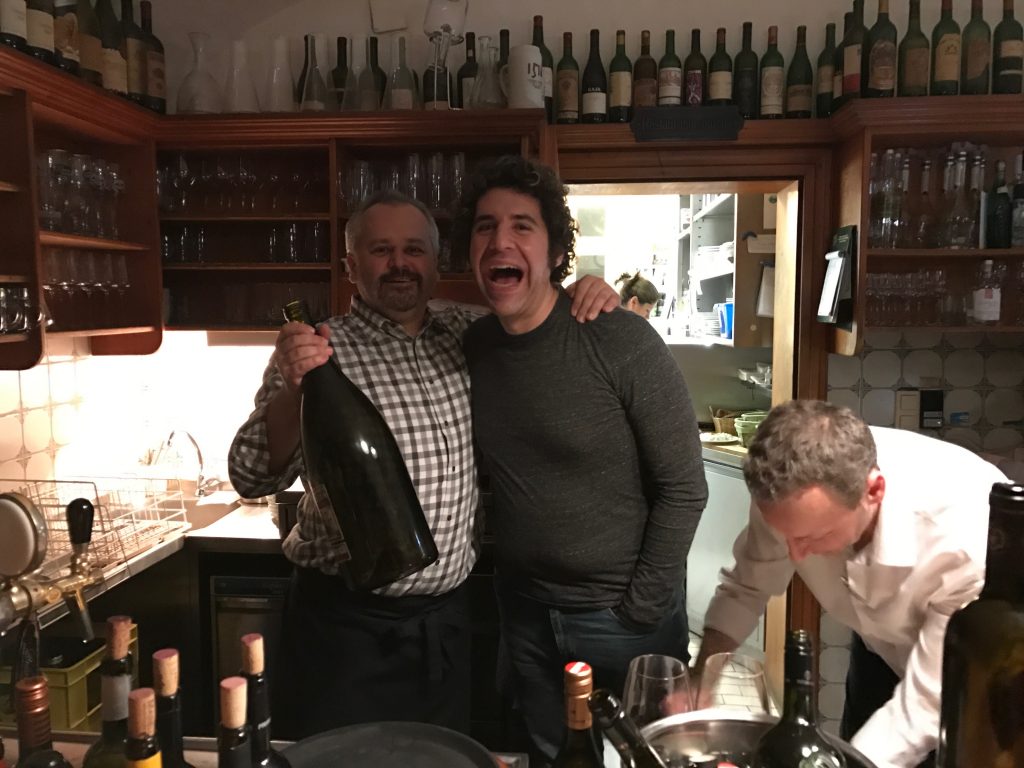 And we shopped for gourmet food, too, at the famed Julius Meinl. We knew the name from Kansas City, but they're a lot more than a coffee roaster.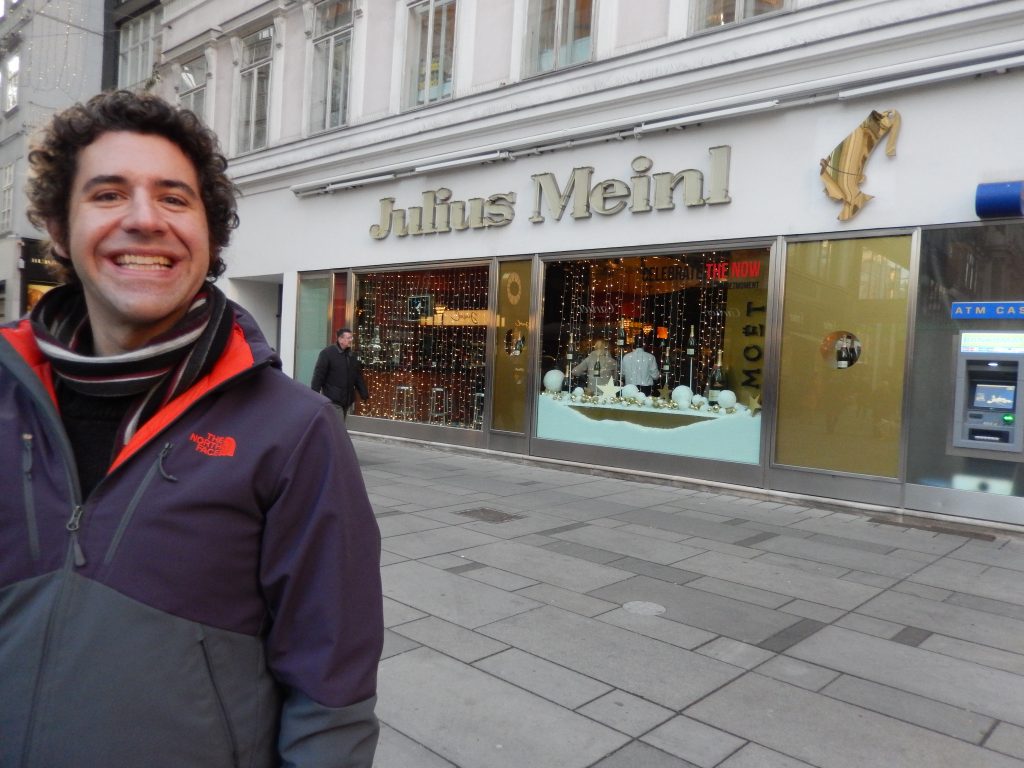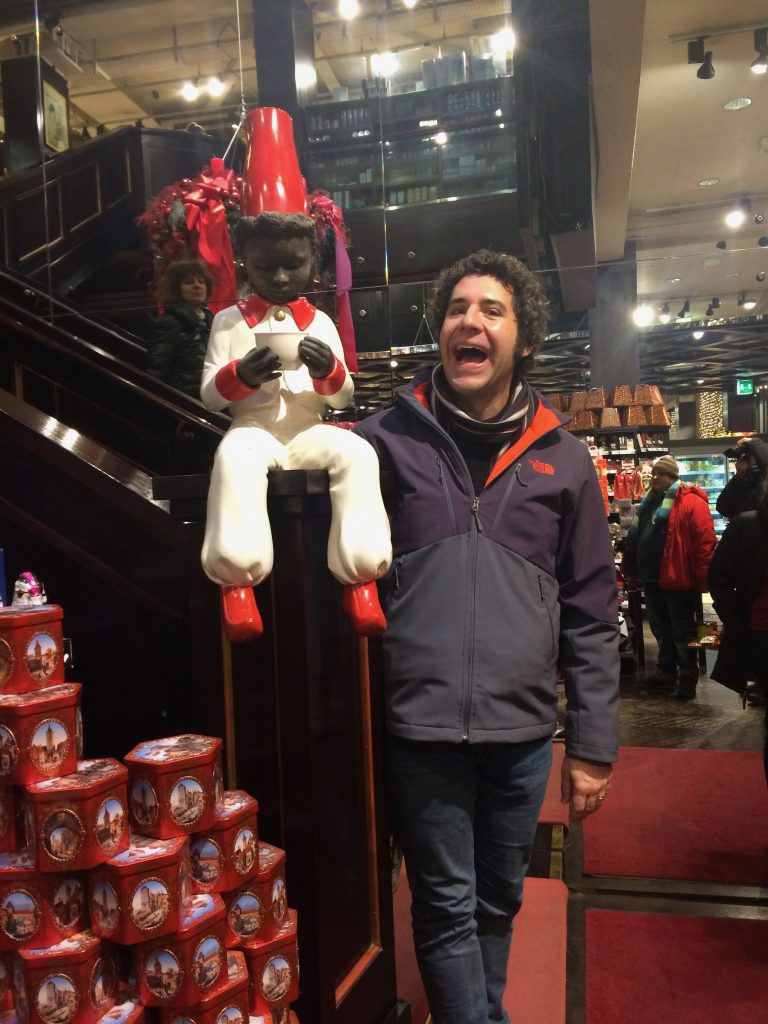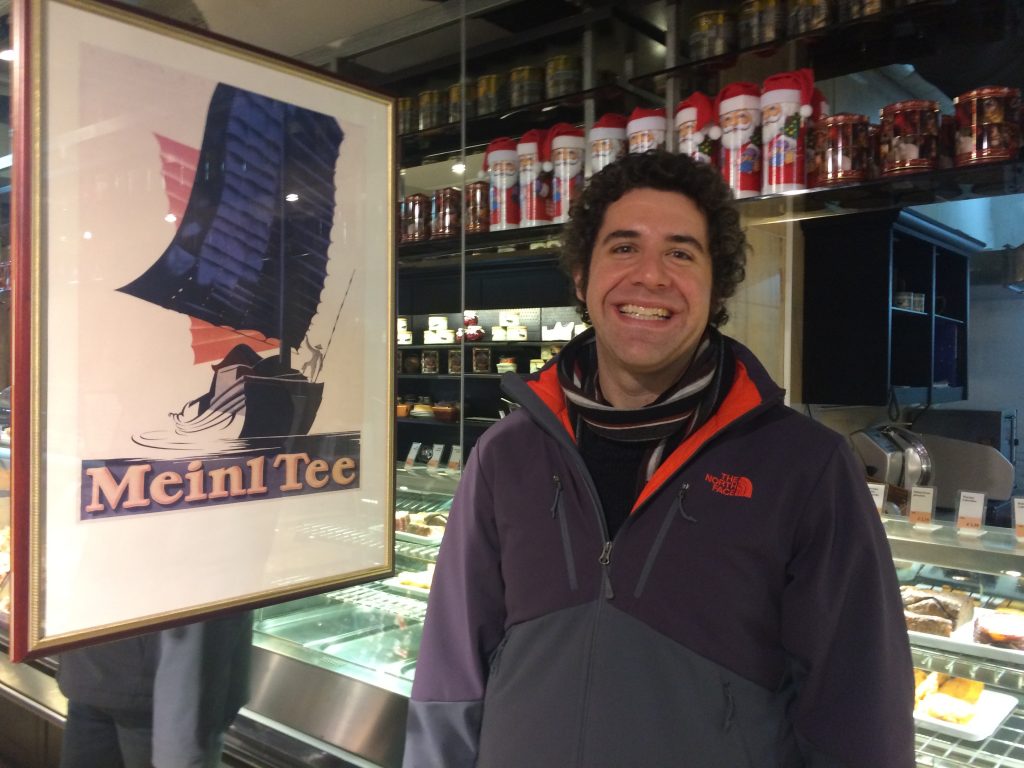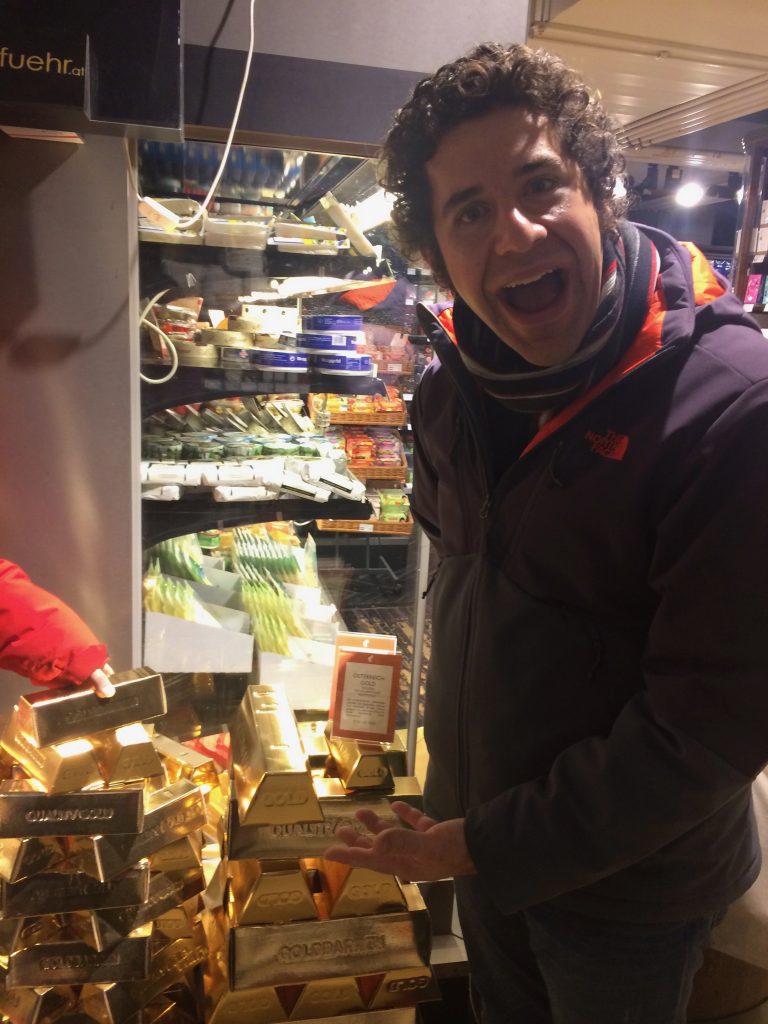 We did some non-food stuff, too, I assure you. Dreamer's one wish was to visit the  State Hall at the National Library. Granted!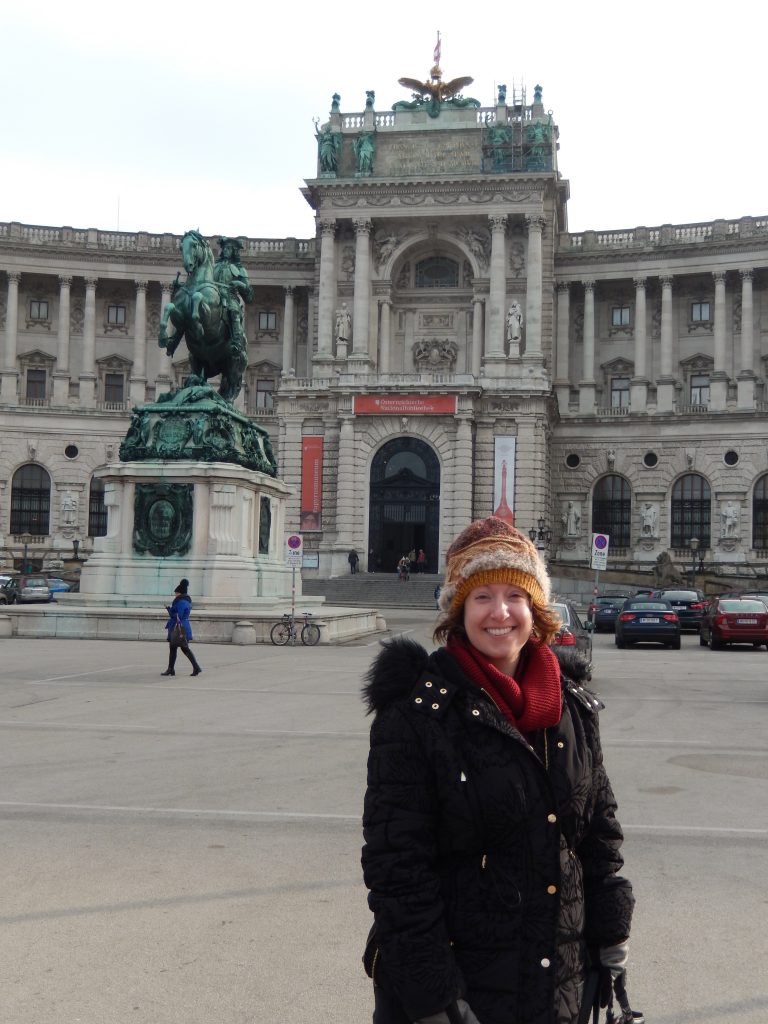 We visited a hacker space and played Exploding Kittens.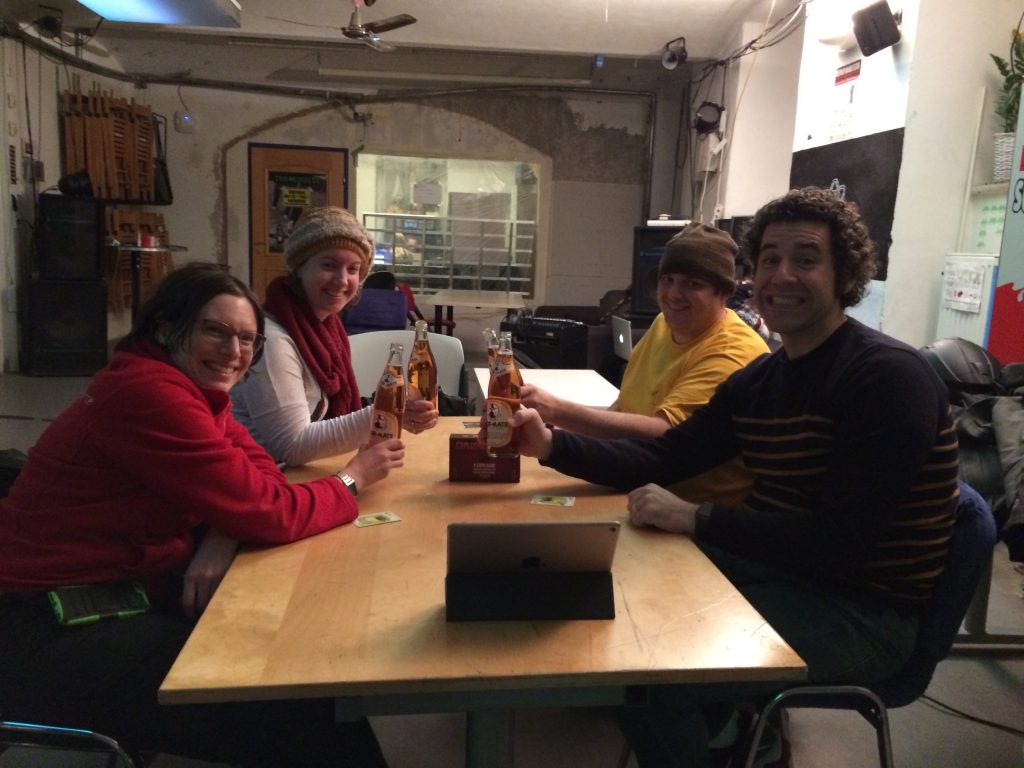 This dude in Phil's building must have just a crazy amount of cars. His name was on, like, every parking space.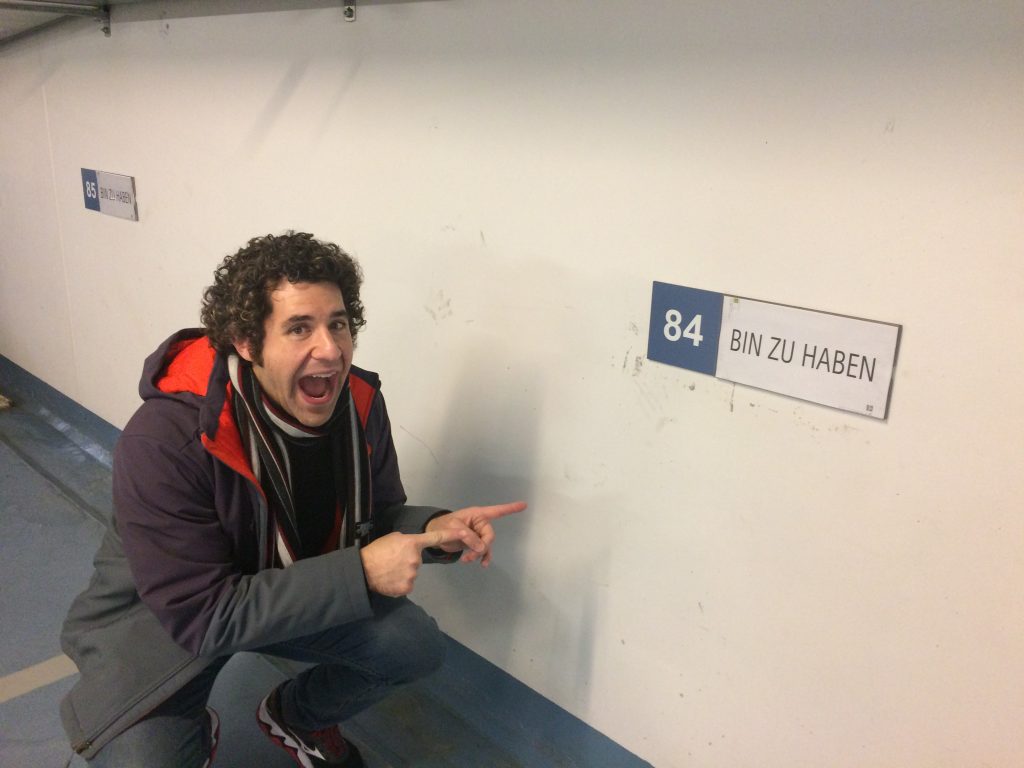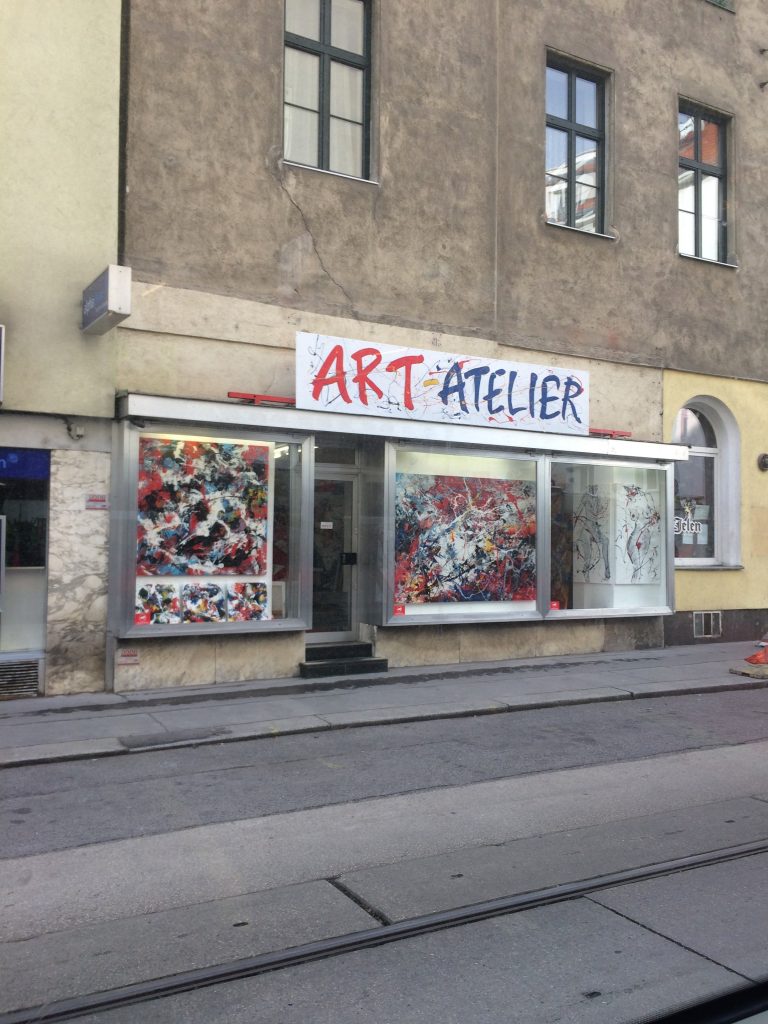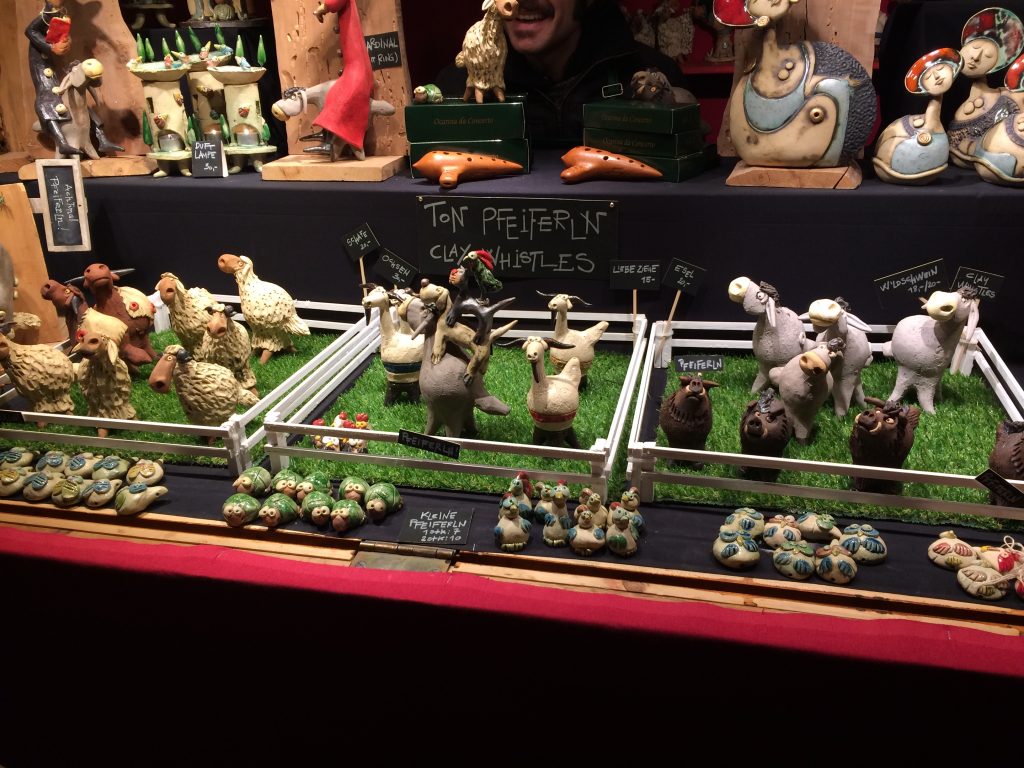 One day, the Tesla was low on juice so we had to take it to the Supercharger.
Phil introduced us to lots of new friends and we even got to go to his open mic since we were there on a Tuesday night. A lot of talent here – we were impressed!
I do have to say that the Vienna airport on our way out absolutely beat the Swiss for efficiency. The security checkpoint was the most efficient I've ever seen and I was completely fascinated with it; we moved through in record time. Basically, it was like a cafeteria – only with x-ray machine baskets instead of trays. There were people at both ends managing the flow of people, things, and trays. When you get to the head of the line, baskets are placed before you and you are asked if everything is out. After you pass through the metal detector and collect your belongings, someone else grabs the empty tubs and sends them back up front. The TSA seriously needs to adopt this system. Or even the Valencia airport.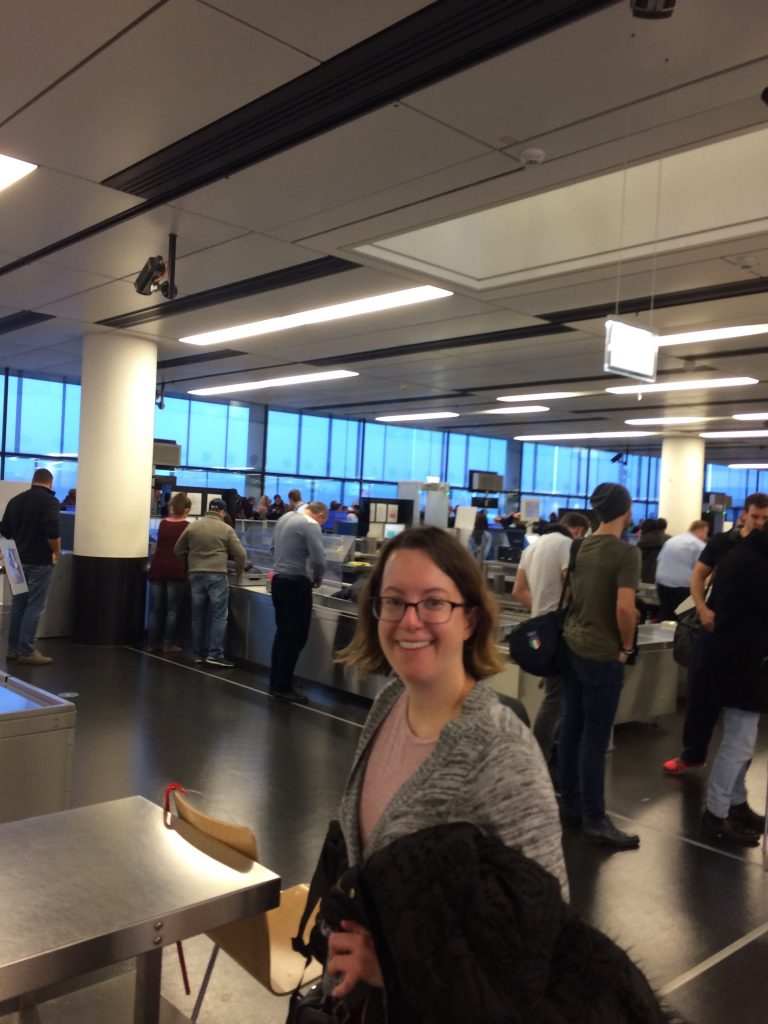 On our last day, we rented a car and drove Southwest, visiting some picturesque towns around Lake Hallstatt.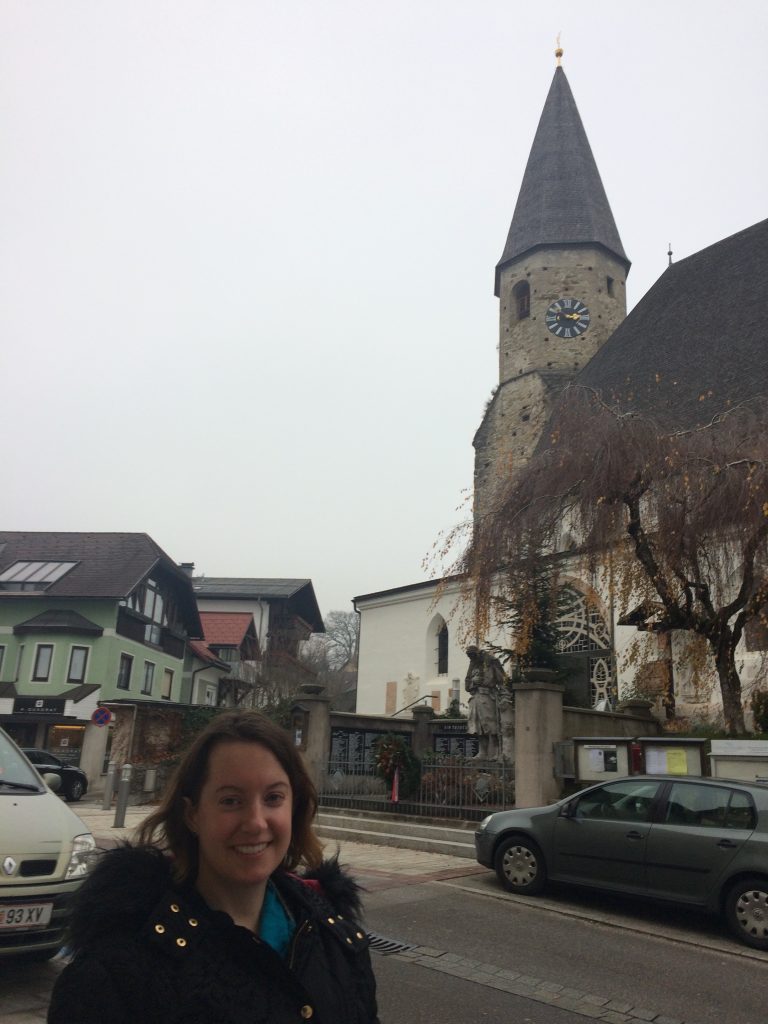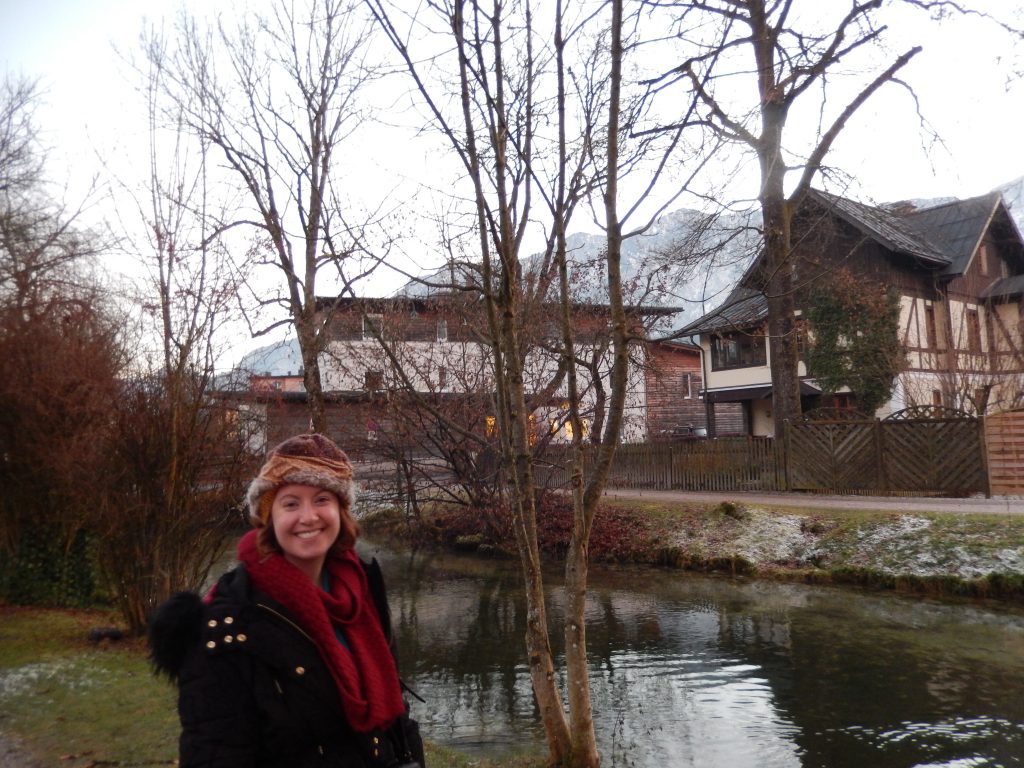 And here is a little sneak peek of that next post… Better watch out!