The Burrianenses really seem to know how to throw a good festival. We returned our rental car to the Valencia airport on Wednesday and took a train back here, so we are without our own transportation now.
So, of course, we did not make it to the market here on Wednesday, and then woke up Thursday to find everywhere closed because it was a holiday… and the same on Friday, too. Oops. I am pleased to report we survived despite our lack of preparedness with nowhere being open, and the festivities seem to have more than made up for the inconvenience.
Here is a look at how they wrapped up the 10-day festival of Misericordia, celebrating something Catholic Jesus the Virgin Mary [thank goodness I have Dreamer to help me with all this Catholic stuff!].
Tuesday: not one, not two, but six bulls on fire! This was the best of all of the bous experiences because it was a simple out-and-back run. There was a rancher and an old bull leading the pack, with no stopping for people to torment the poor creatures. I was also pleased that I correctly interpreted the schedule of events after Dreamer told me she didn't think it was possible there would be six bulls out there all at once.
Thursday: parading an altar of the Virgin around. This is the kind of stuff you see on those shows on the Travel Channel and I'm sure it's just a taste of what's to come at the fallas in March. It was pretty cool.
Sunday: Batalla de Flores (Battle of Flowers). The same groups that make parade floats for fallas in March also make floats here. Very impressive craftsmanship. The floats all made one loop, then came back for the second loop and started throwing confetti. Plus many were being towed by tiny European cars or farm tractors…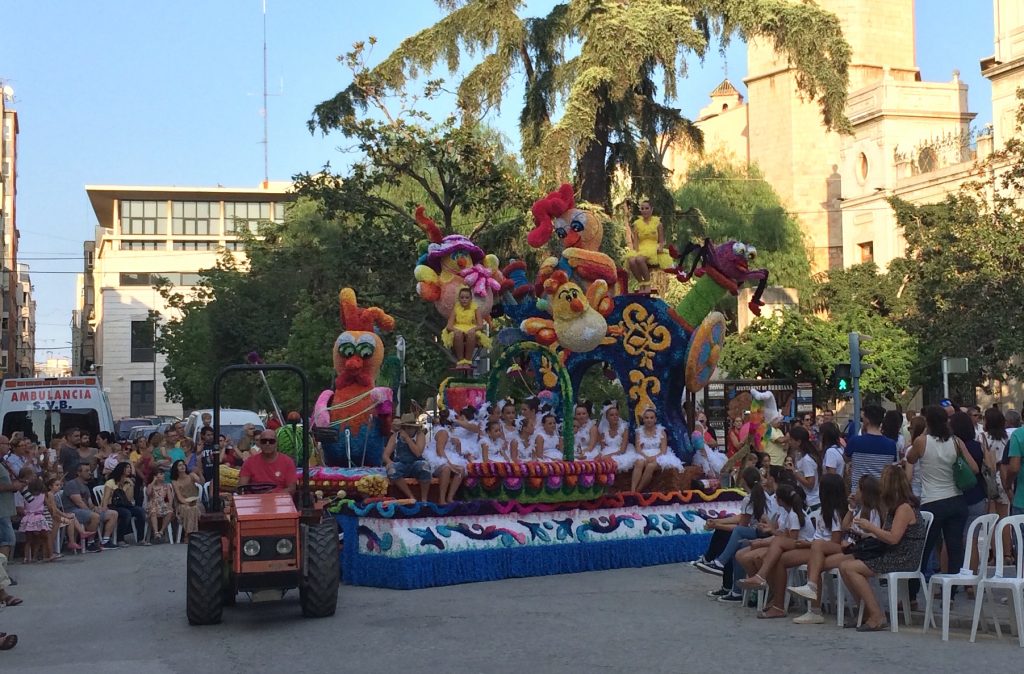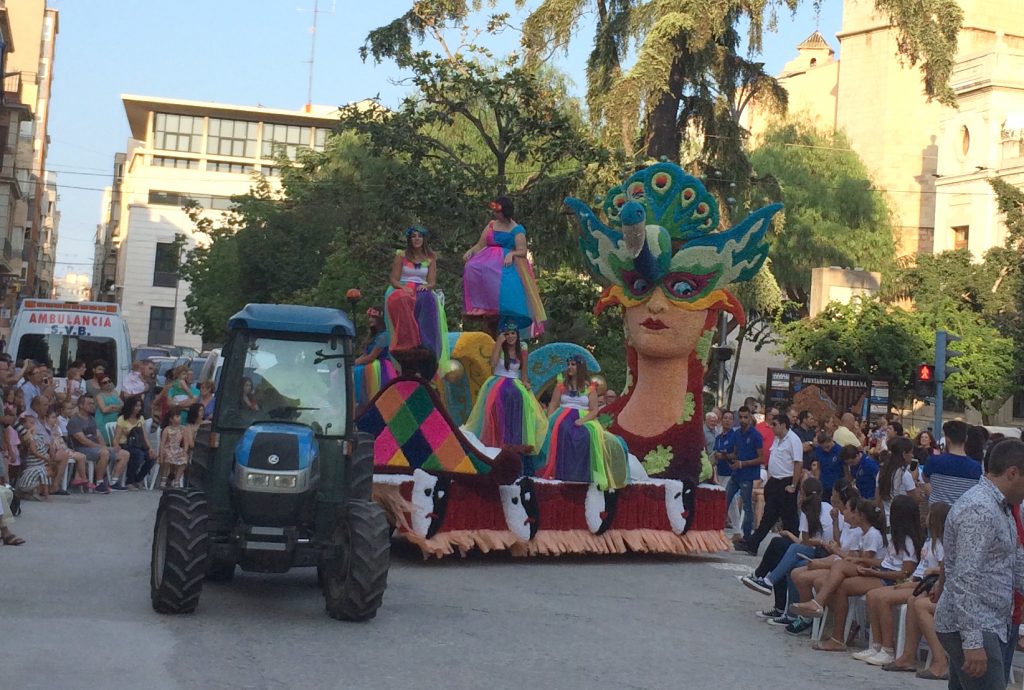 Sunday ended with a pretty darned awesome fireworks show that put many Independence Day celebrations in the US to shame. For a town under 40,000 people, they put on a great show, made all the better because we got to watch in our PJs from our rooftop terrace. Even Dreamer agreed it was probably better than Big Bang Boom in Norfolk, which is a really high compliment if you know her. Sadly, you're just going to have to take our word for it here because we did not bother capturing any of the show.