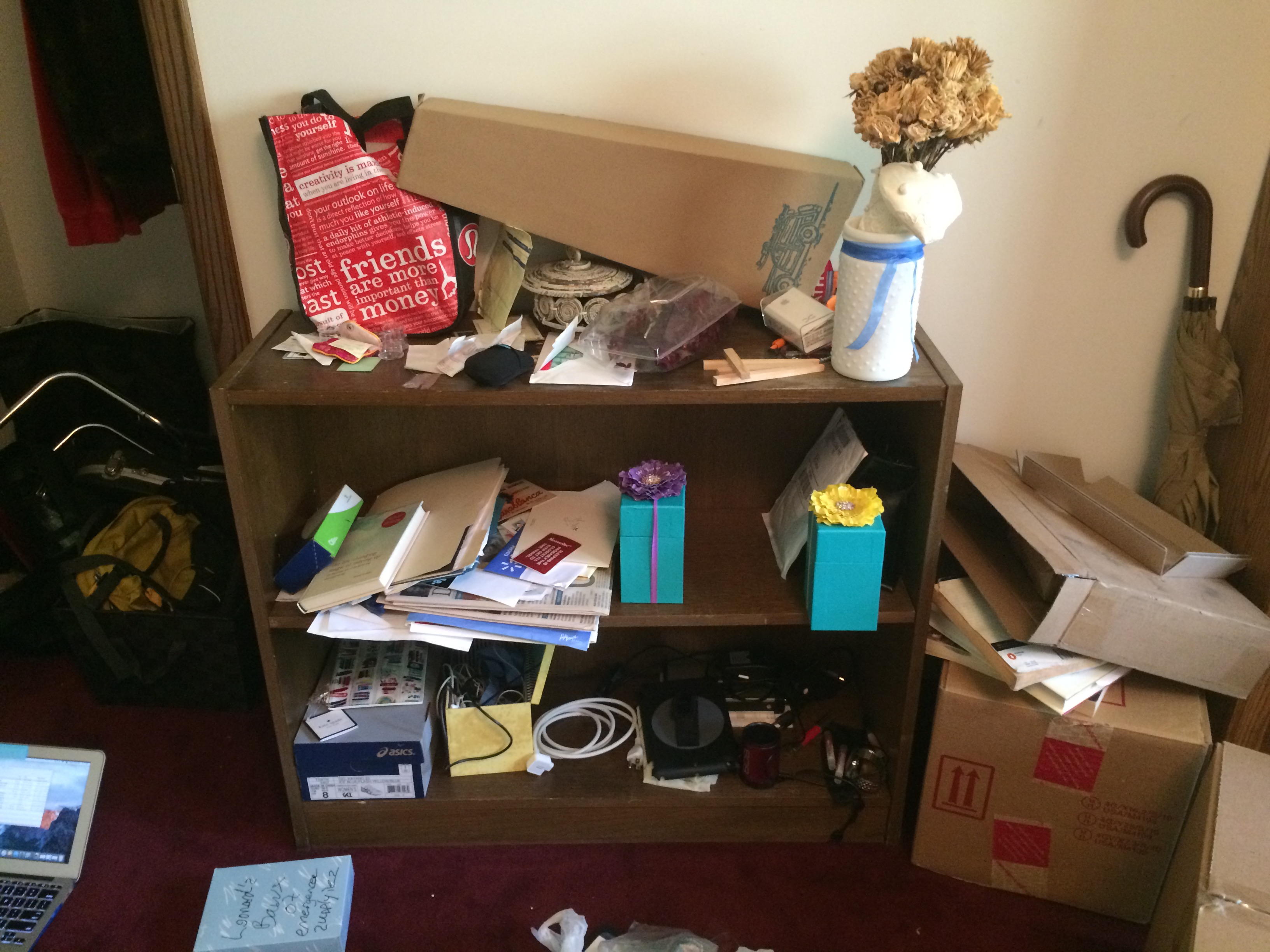 Our new departure date less than a week away, we continue to await our visas. So far I have only compulsively checked the mailbox twice today – yes, that is an improvement! It's a little less nerve-wracking knowing that we can change our tickets this time (for a small fee, but of course). Still, the state of waiting tends to turn one's life into a country music video – this one seems an apt metaphor for the visa process, plus it's so literal it gave me the giggles.
Meanwhile, the extra time, though expensive, has been appreciated, as we have been able to catch our breath and take a little more time packing away all of our worldly belongings. As I was cleaning my office – a Sisyphean task, as anyone who really knows me will acknowledge – I came across a book I have not been able to find for a while: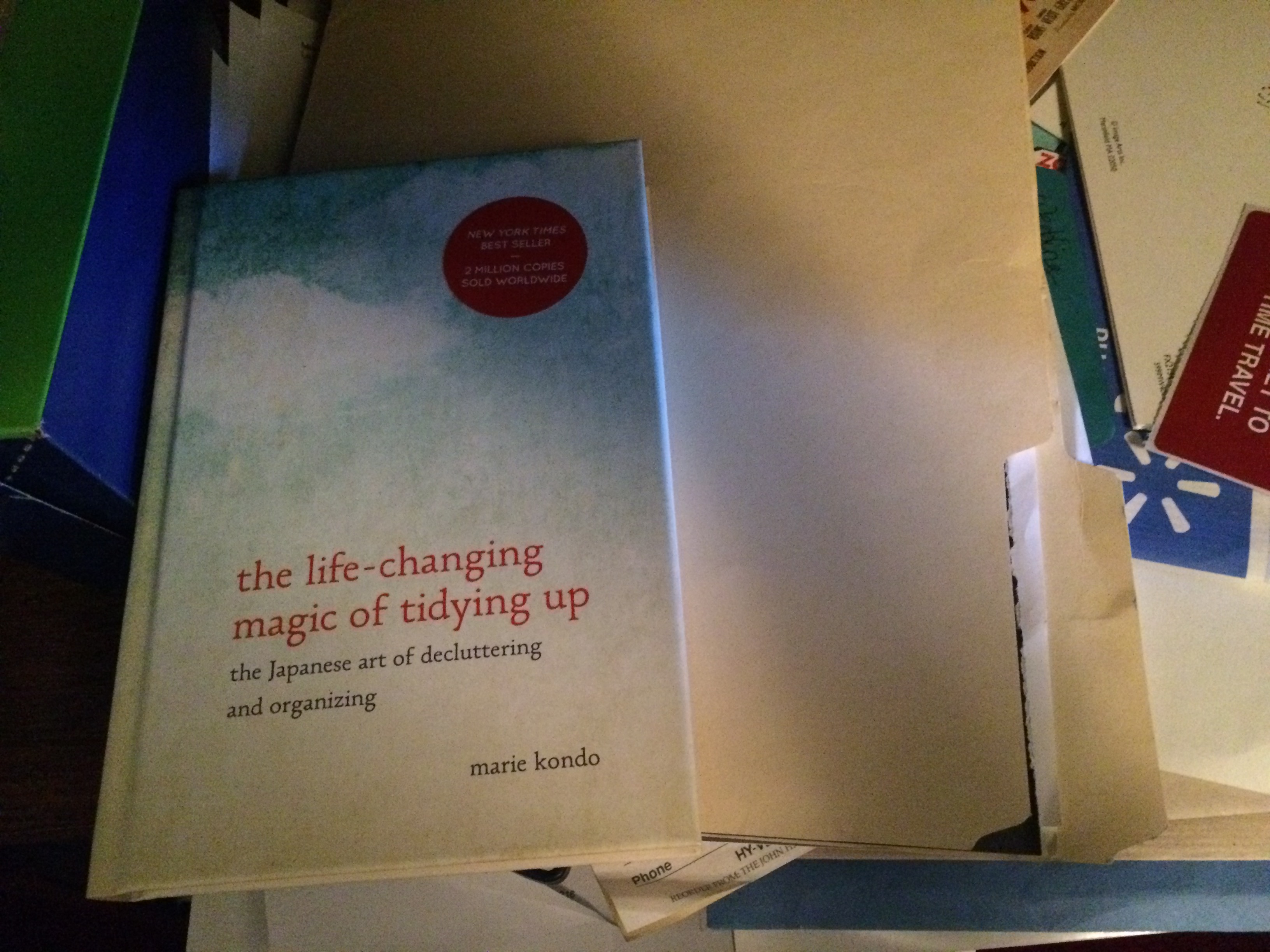 It is very fitting and appropriate that I would find my long-lost copy of The Life-Changing Magic of Tidying Up: The Japanese Art of decluttering and Organizing, by Marie Kondo, under one of my piles.
While I did make a dent in my clutter after I read this book, I have to admit that it didn't take. Perhaps there are more appropriate titles out there for me.
P.S. While sorting through years of disorganization, I also found a newspaper clipping from 2008 – a tiny blurb that introduced me to the program that's taking me to Spain.