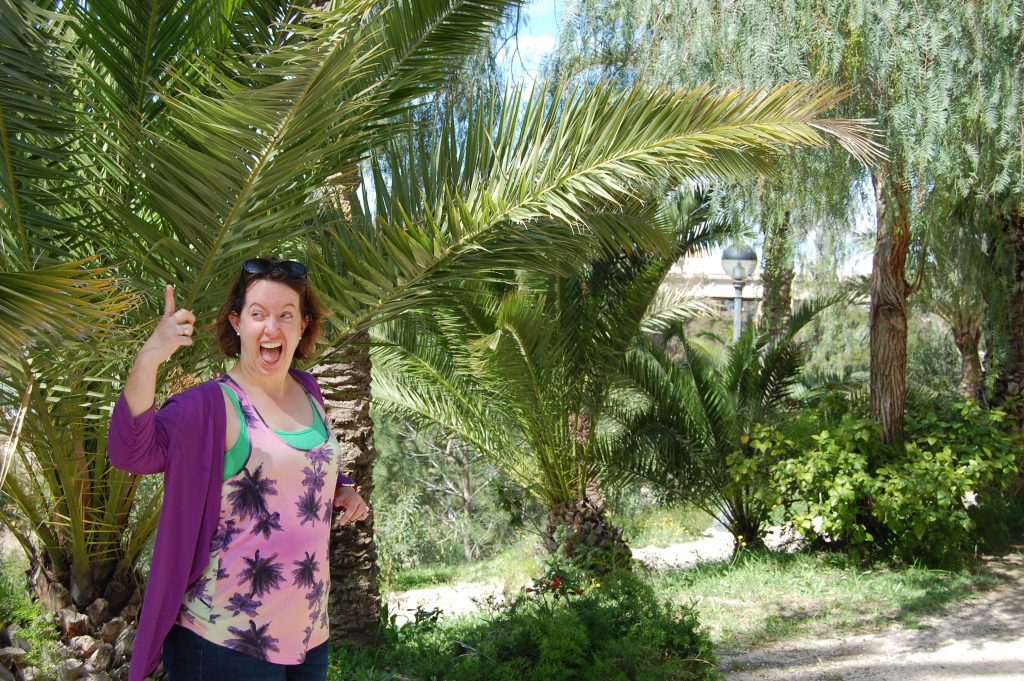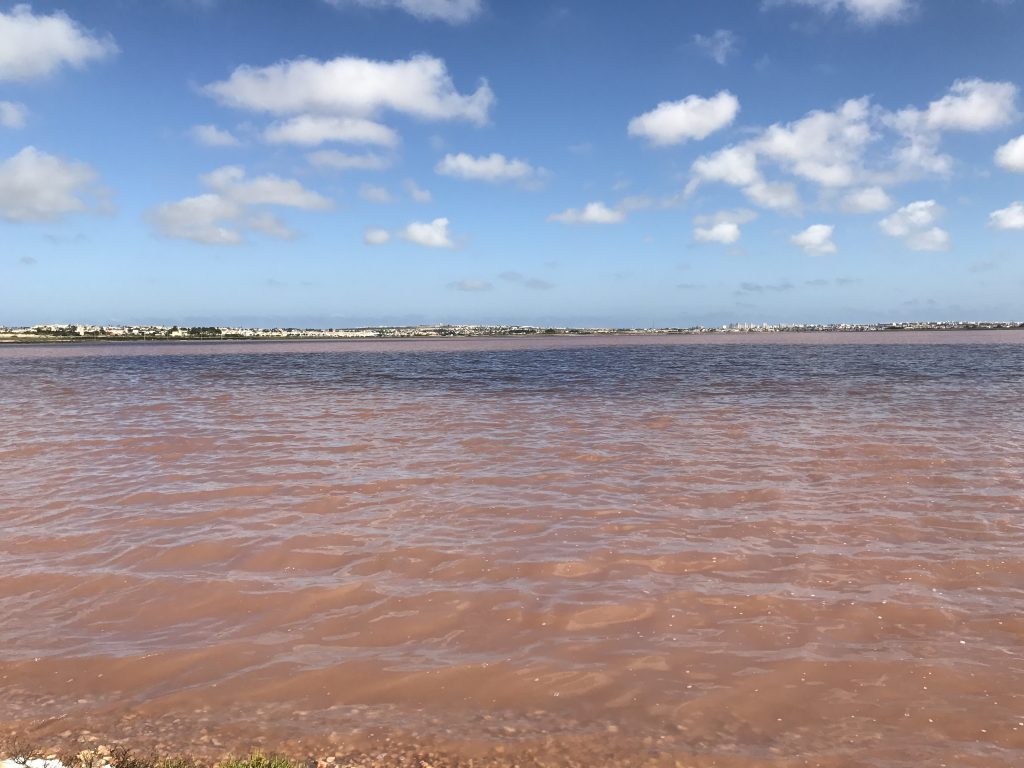 We had so much fun in Alicante last time, we figured we were due for a return trip to the southern Valencia province any weekend now. It's an easy trip – just three and a half hours south by car or by train. Plus, Doer had wanted a salt boat since he'd seen one in the Sardine Museum in Murcia, but more on that in a bit. So, not even a week after the all-consuming Fallas festival had ended, and with visions of pink lakes, salt piles, and palm groves in our heads, we rented a car and headed down to Torrevieja.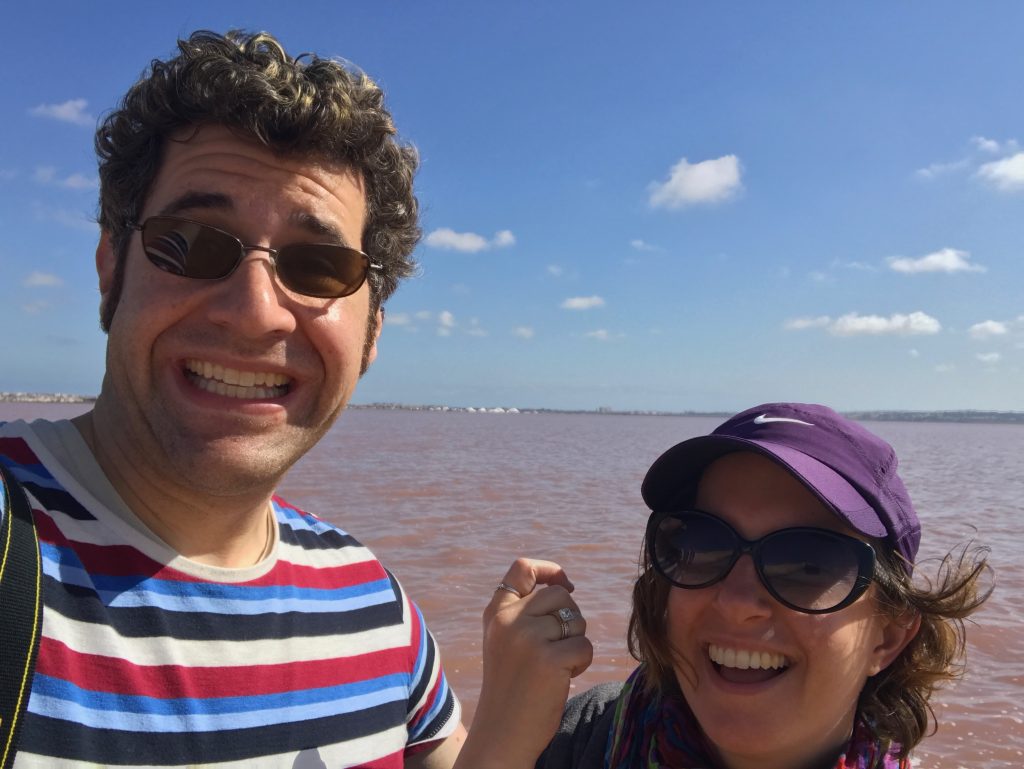 The coastal Mediterranean city is known for its two salt lakes, which form a Spanish national park. One of them is known for its rosy hue, and indeed we saw pink from the moment we entered town.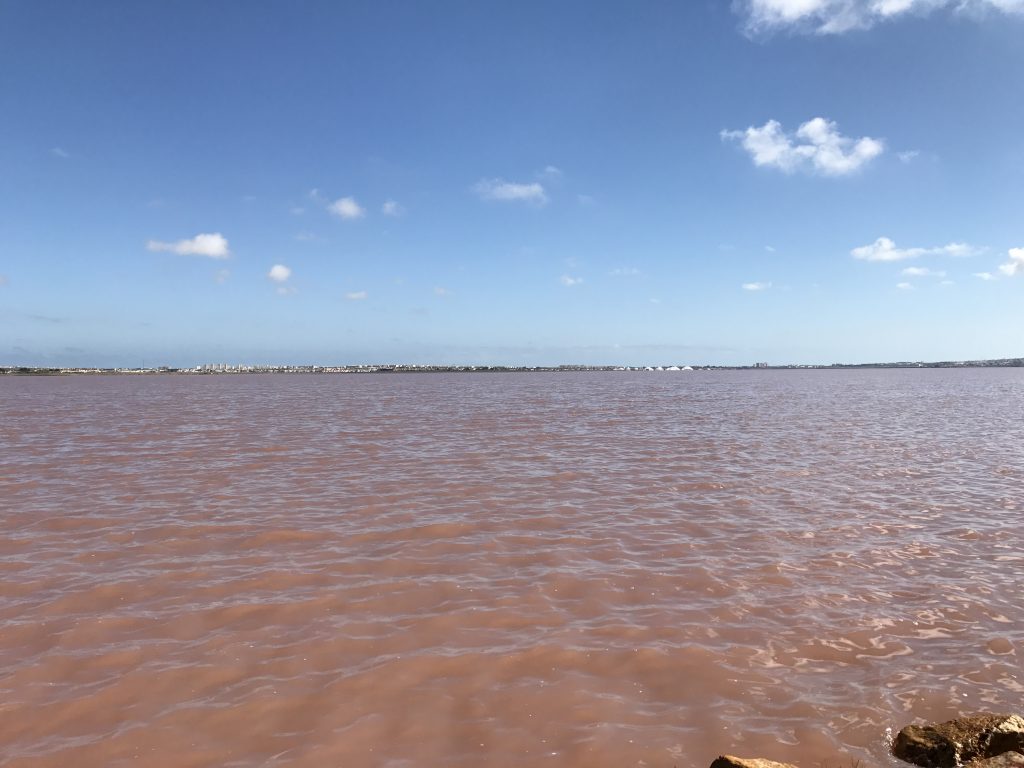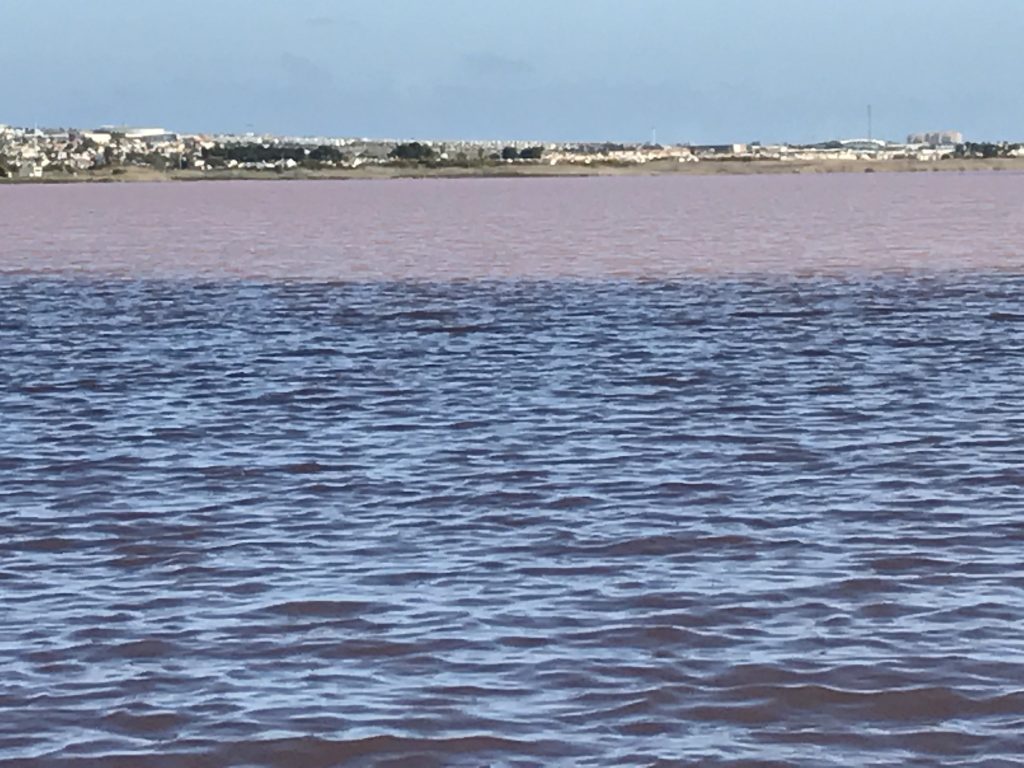 There was just one small problem: it wasn't exactly clear how to get there. There were a lot of fences around the obvious areas of the lake, and it's not like a Spanish national park would have signs for this sort of thing.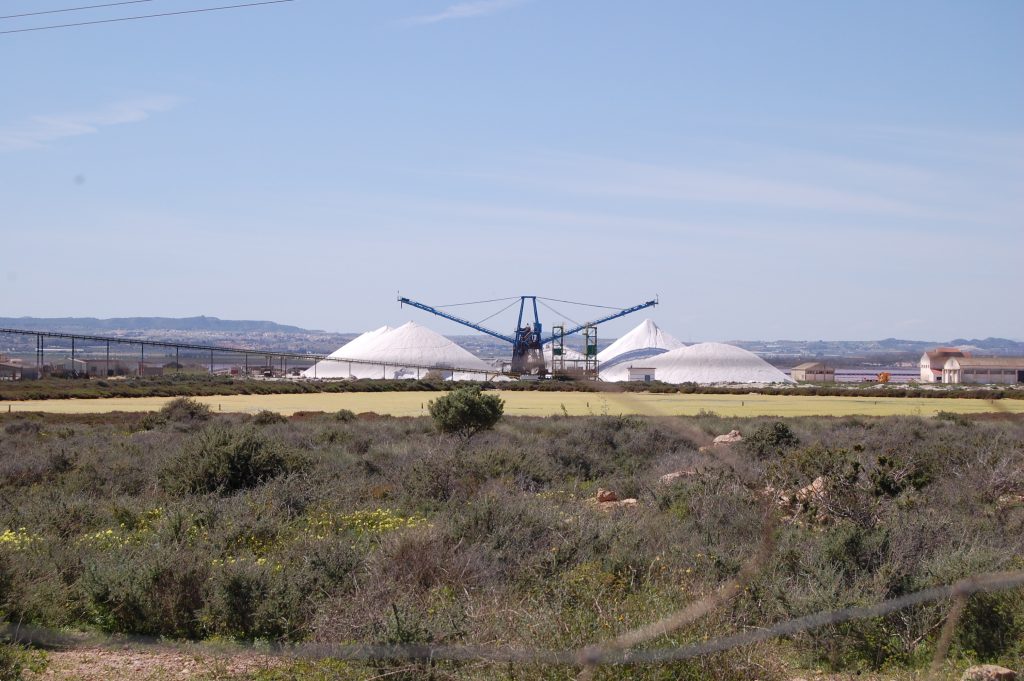 So we walked . . .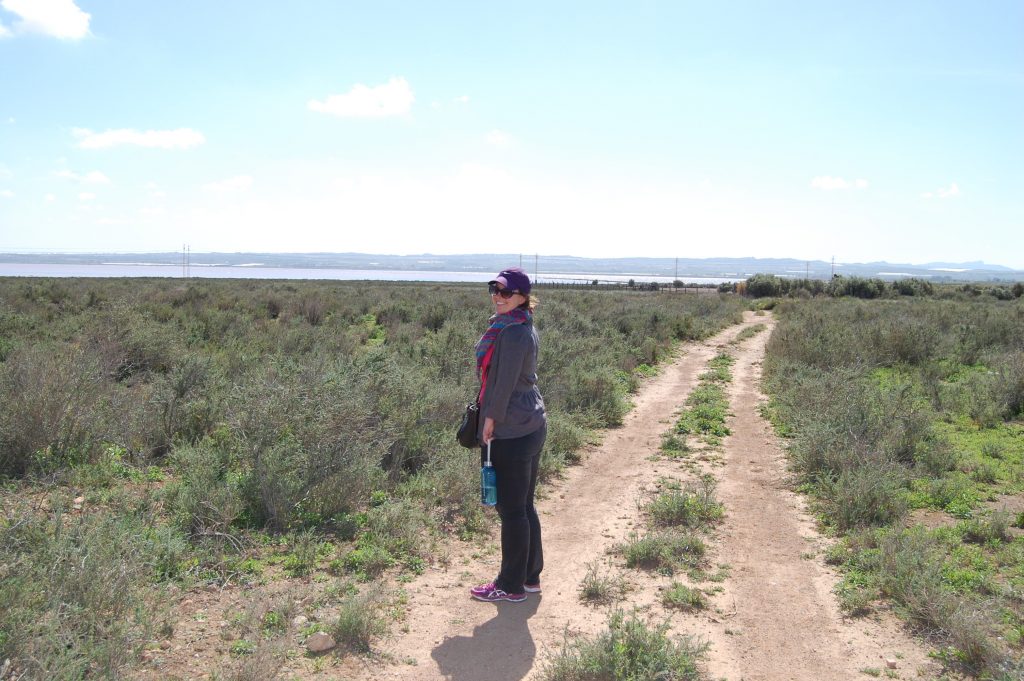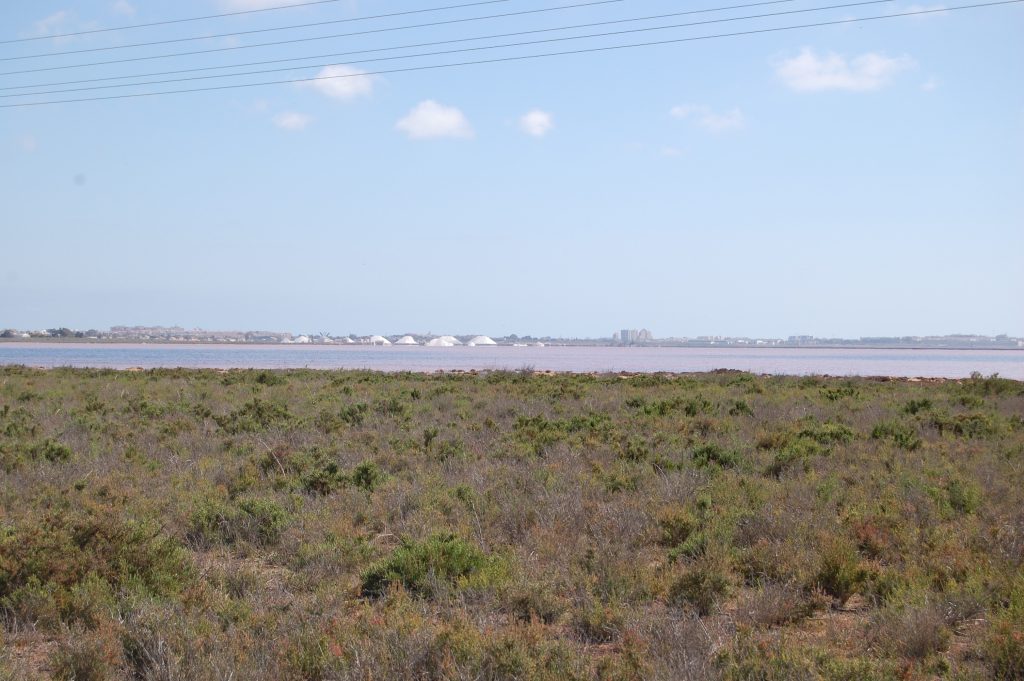 . . . and walked . . .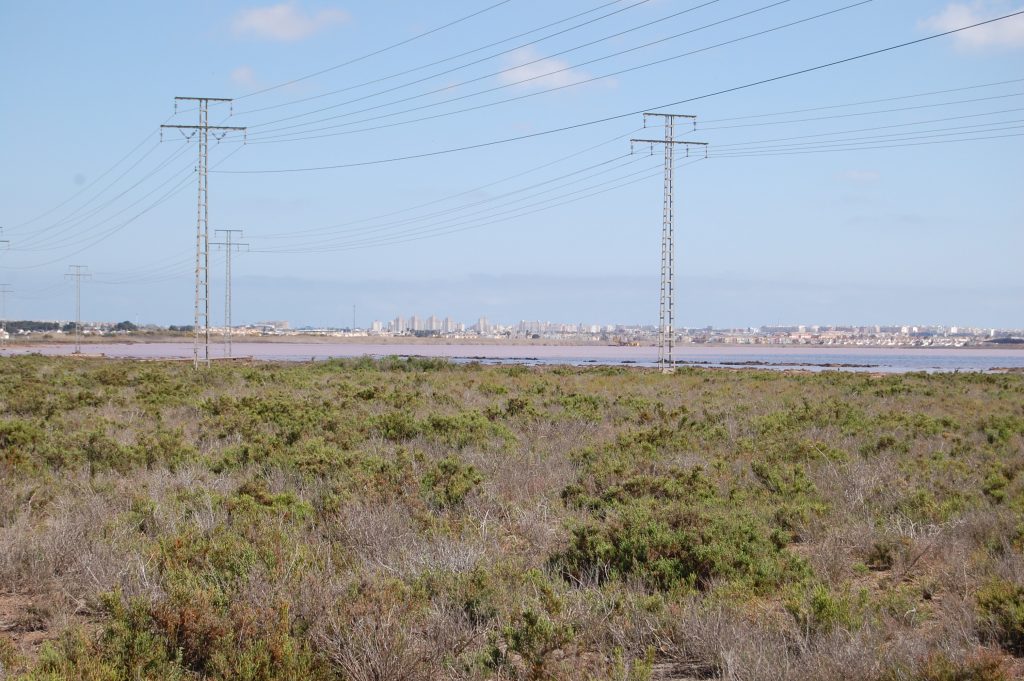 Until we finally found the edge of the lake!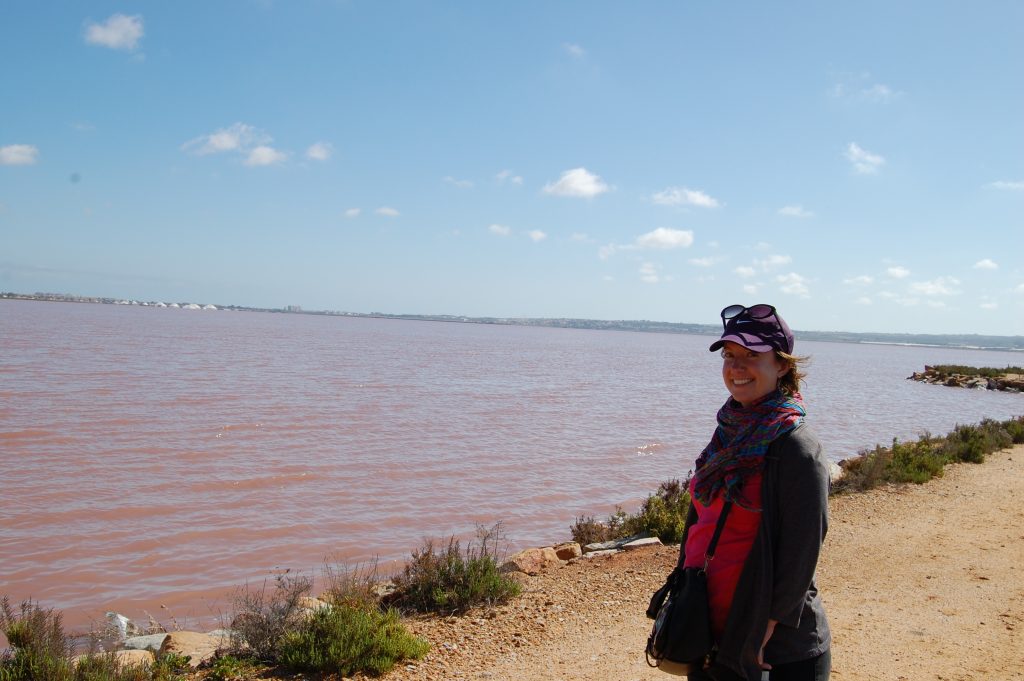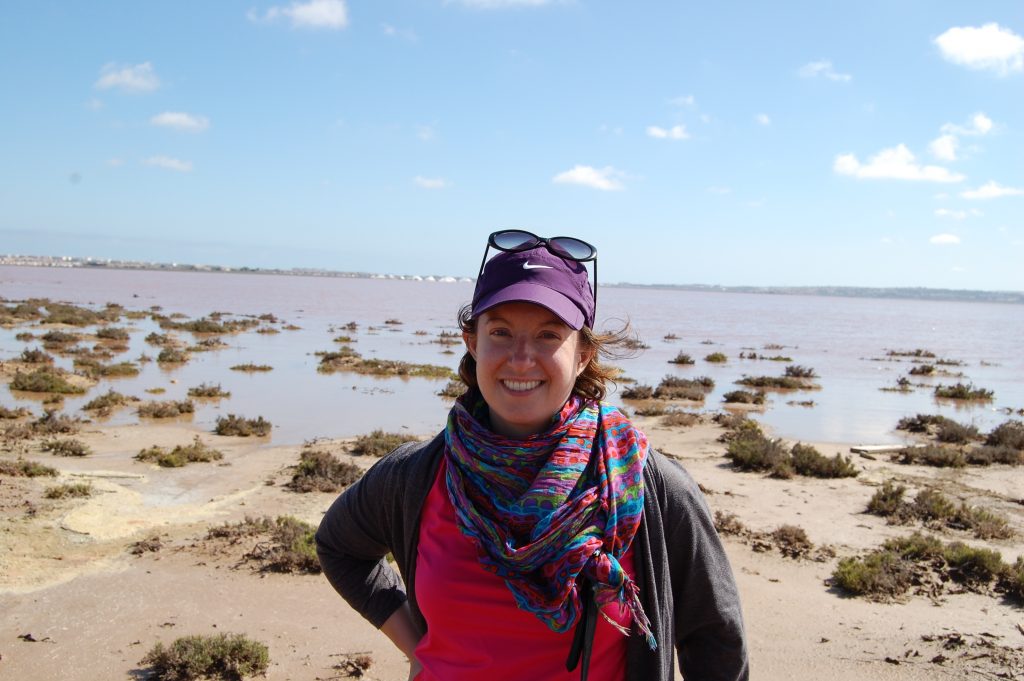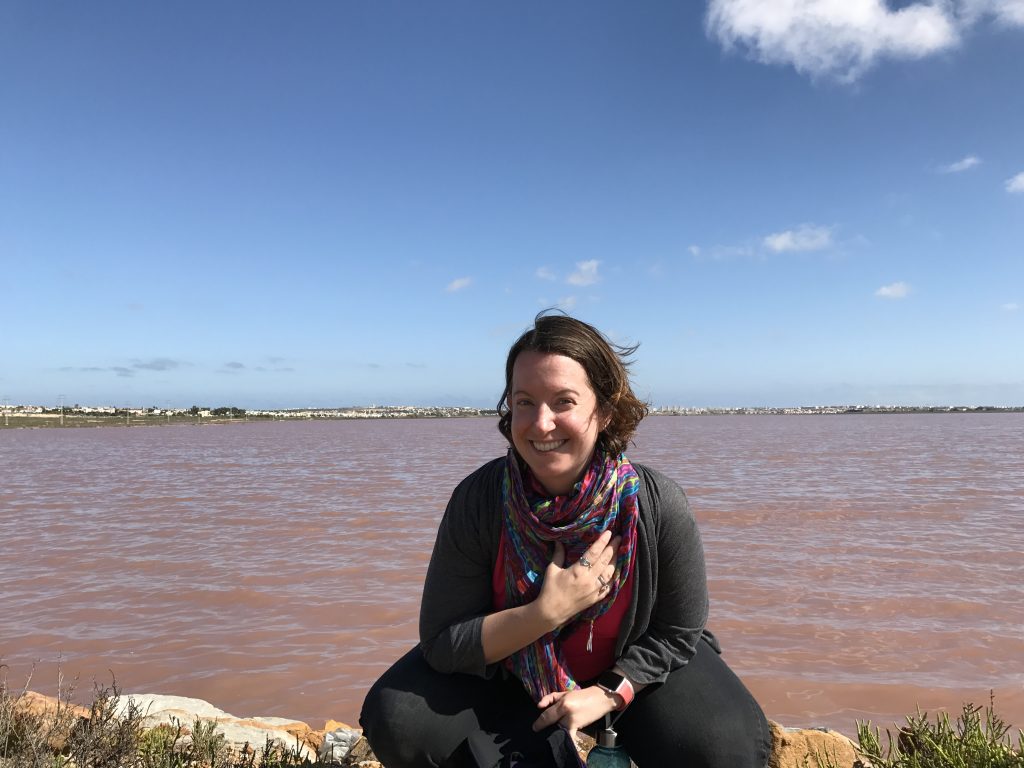 There was a road going out into the lake, so we walked along that, too, until we could walk no more.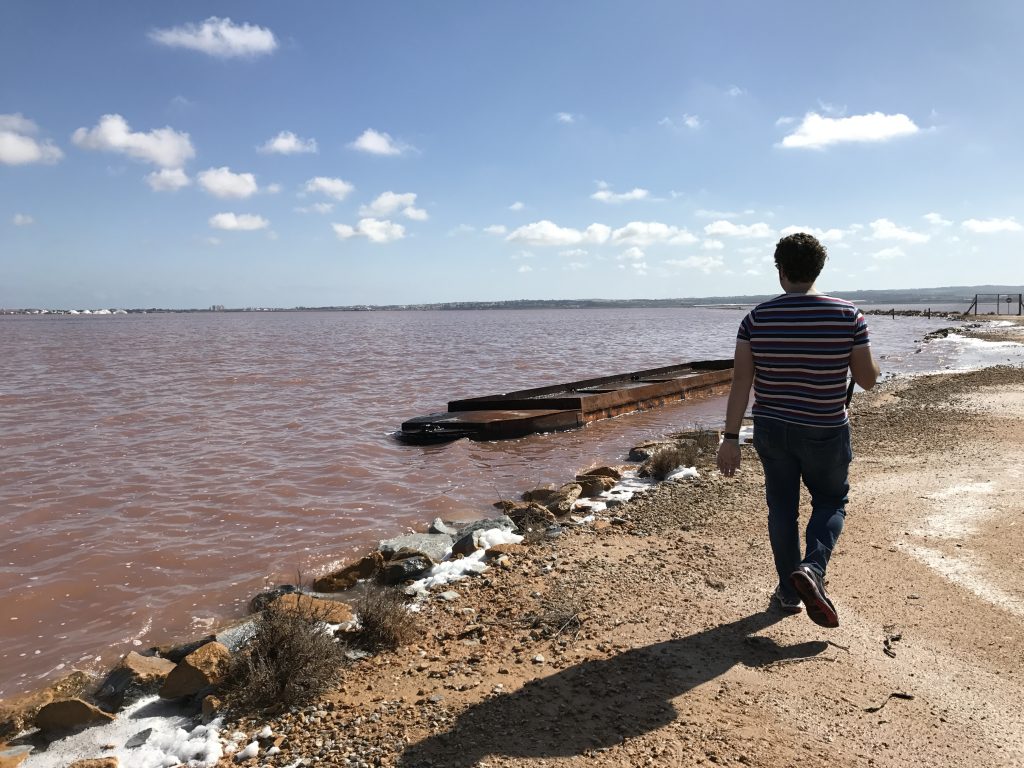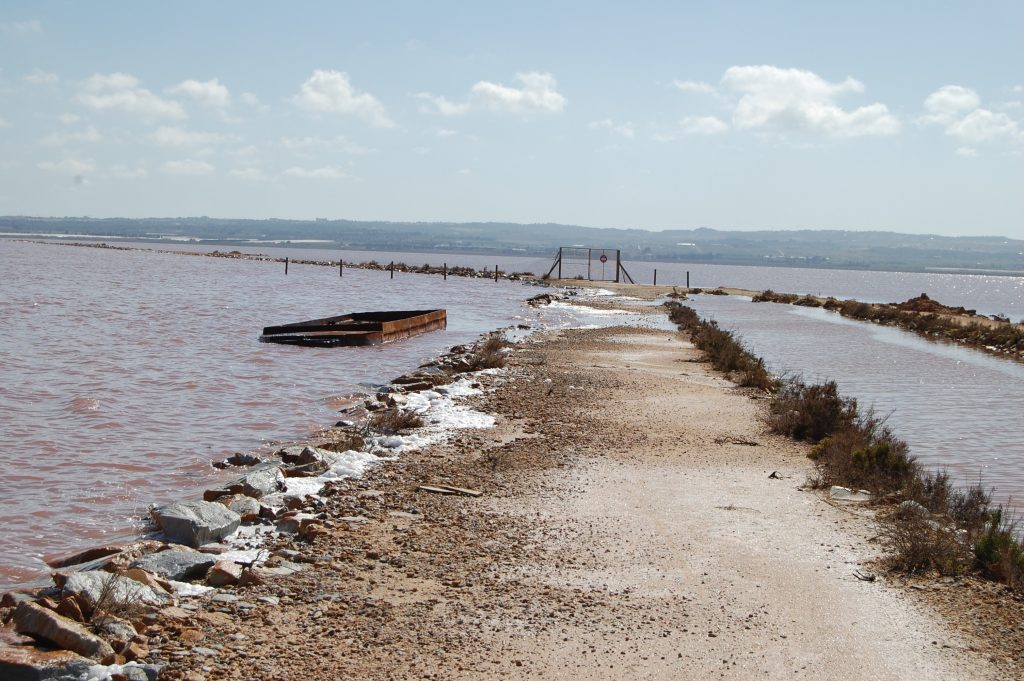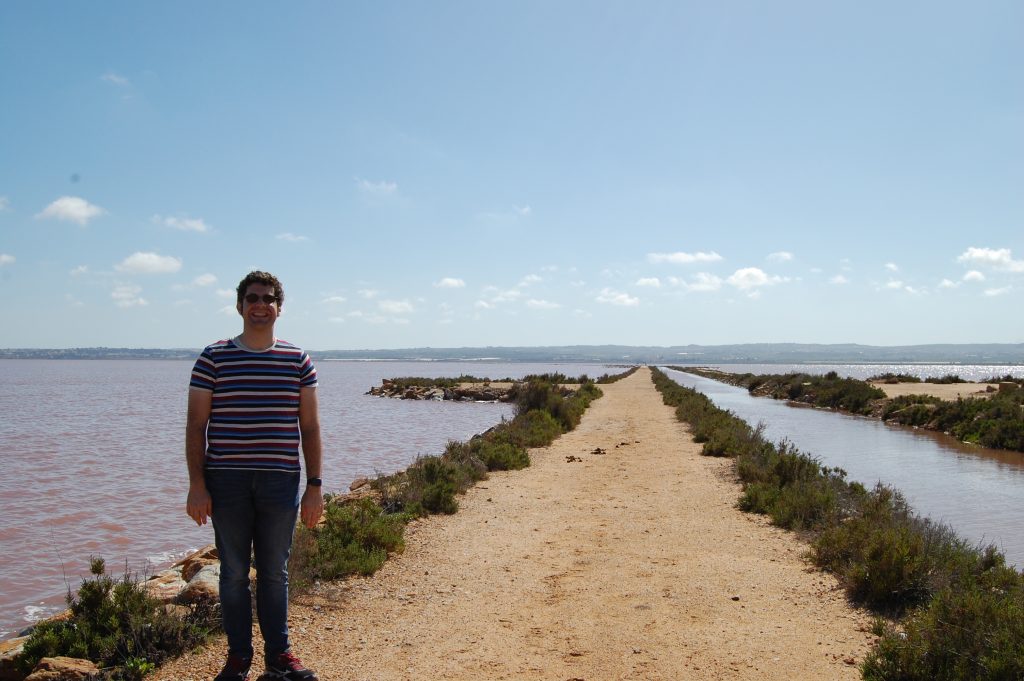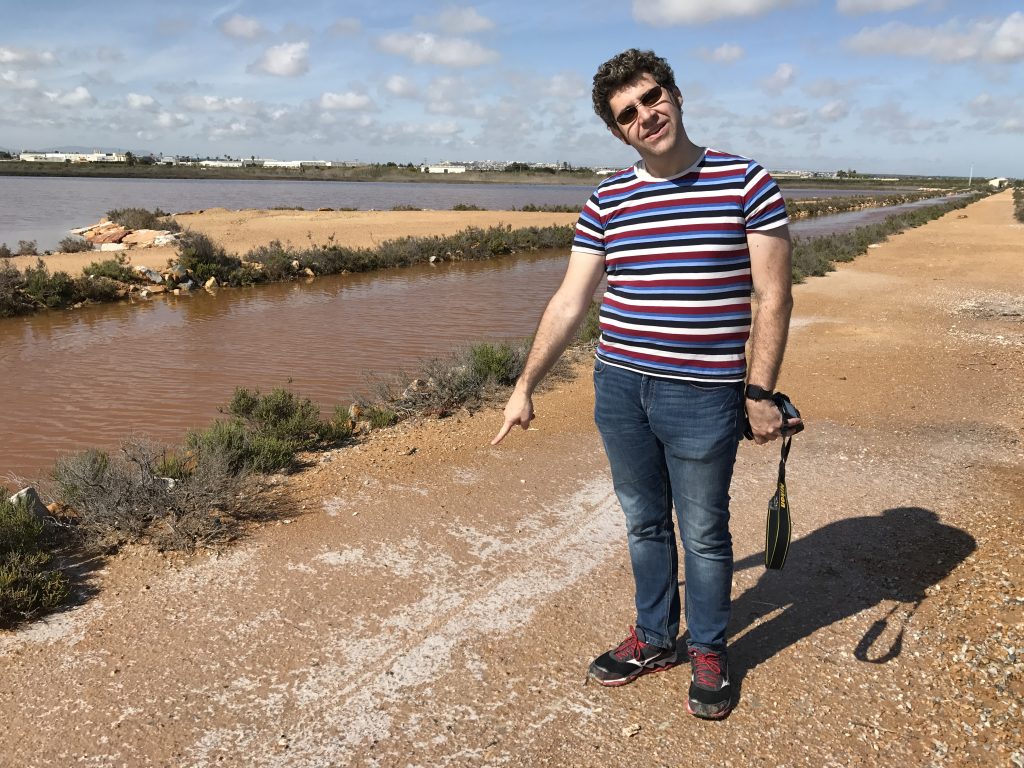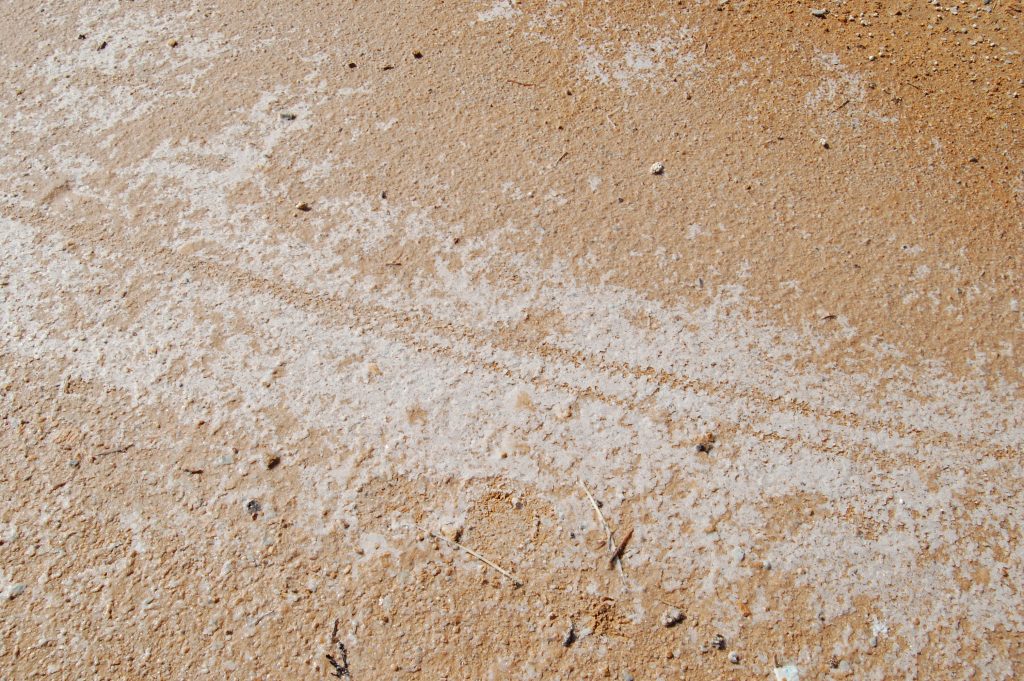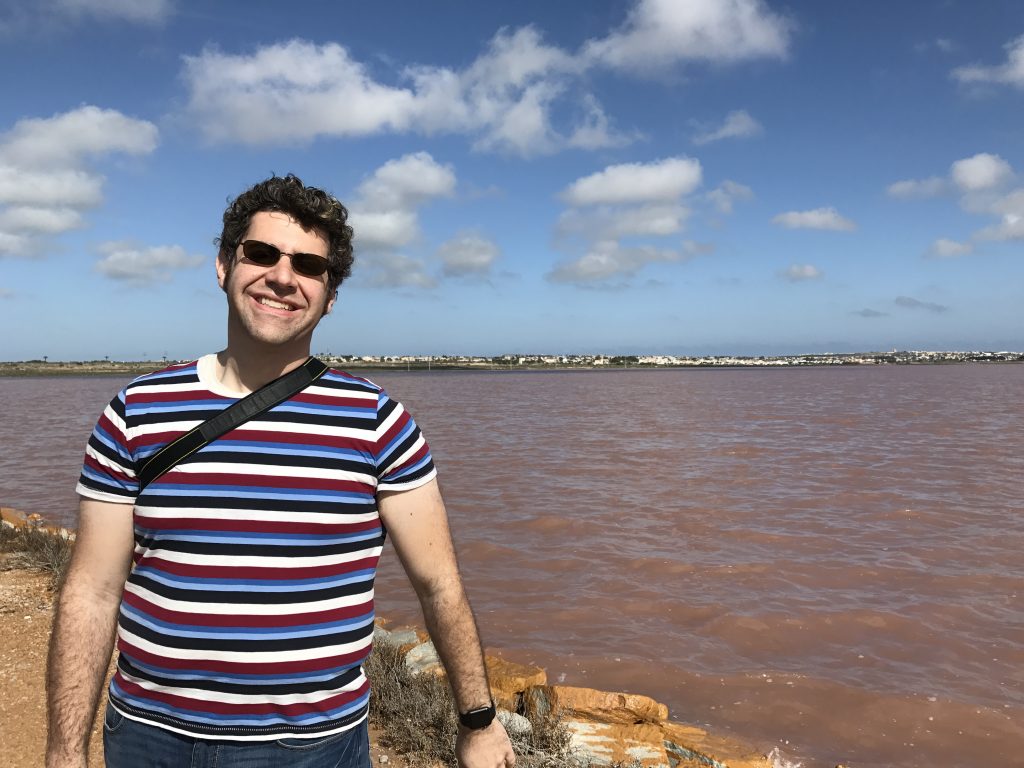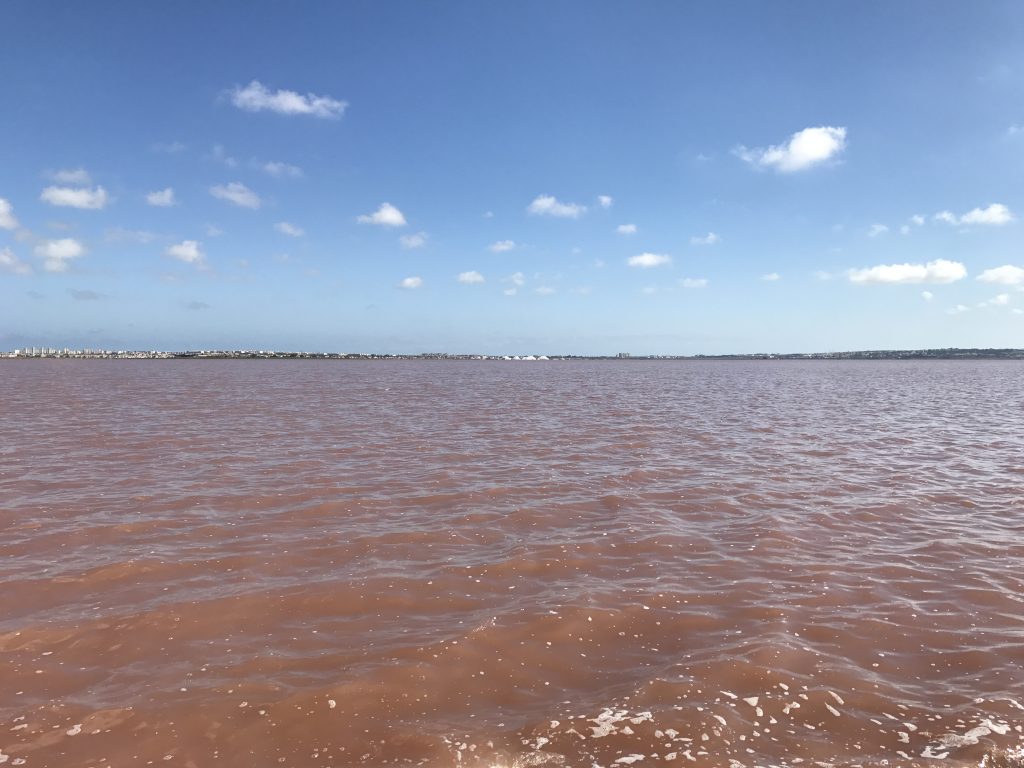 Apparently, a natural algae causes this effect, and it makes for some dramatic vistas.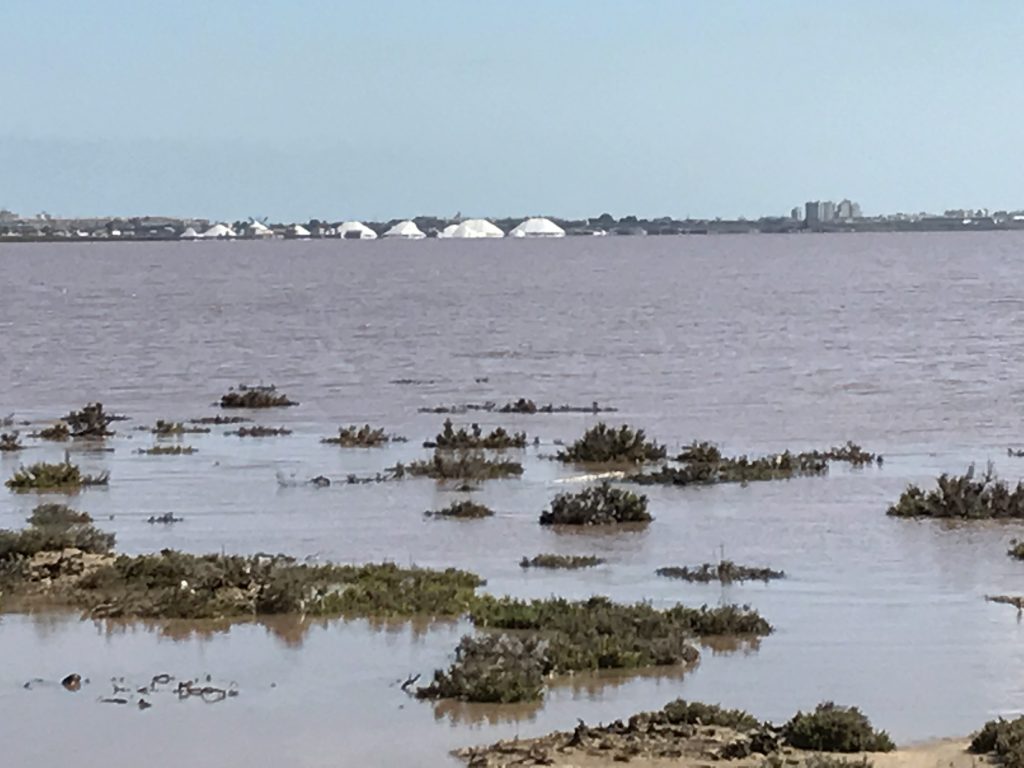 There is still a salt-harvesting industry here in modern times, though it has really died off as a result of the other noticeable characteristic we noticed about this place: a lot of expats live here! As part of Spain's "Costa Blanca," Torrevieja is home to a large English-speaking community (plus plenty of northern European transplants) and all that brings with it.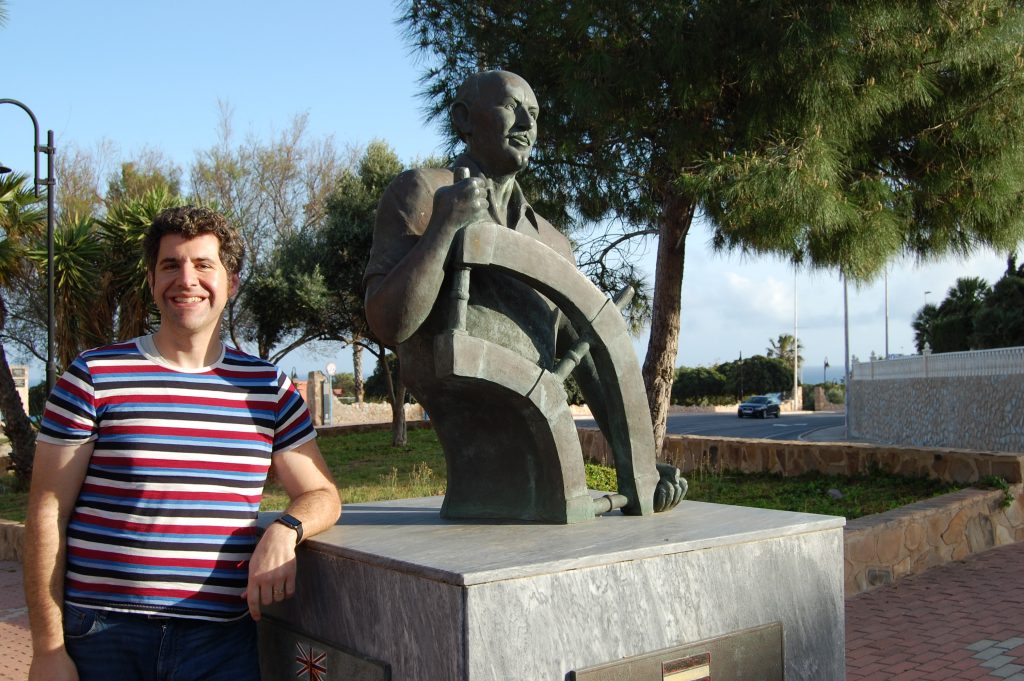 Maybe because of all the outsiders, the restaurants in Torrevieja are more like what we're used to in America. There are tons of good choices and all are full-service. There's a great variety of cuisines, too: we ate at our favorite Thai place twice. We never eat in the same place twice when we travel! Before we left, we also had to try the place bragging about its full English breakfast. Anything beyond a cup of coffee and some light carbs is practically unheard of in Spain…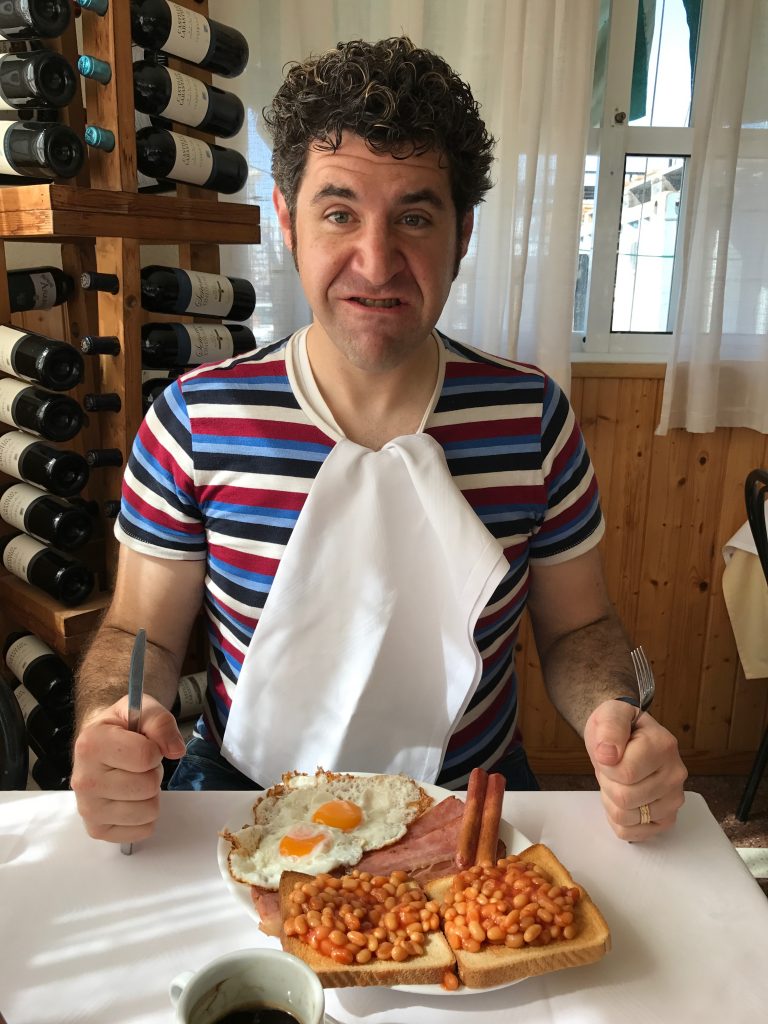 Some of the restaurants seem to target a particular clientele, though…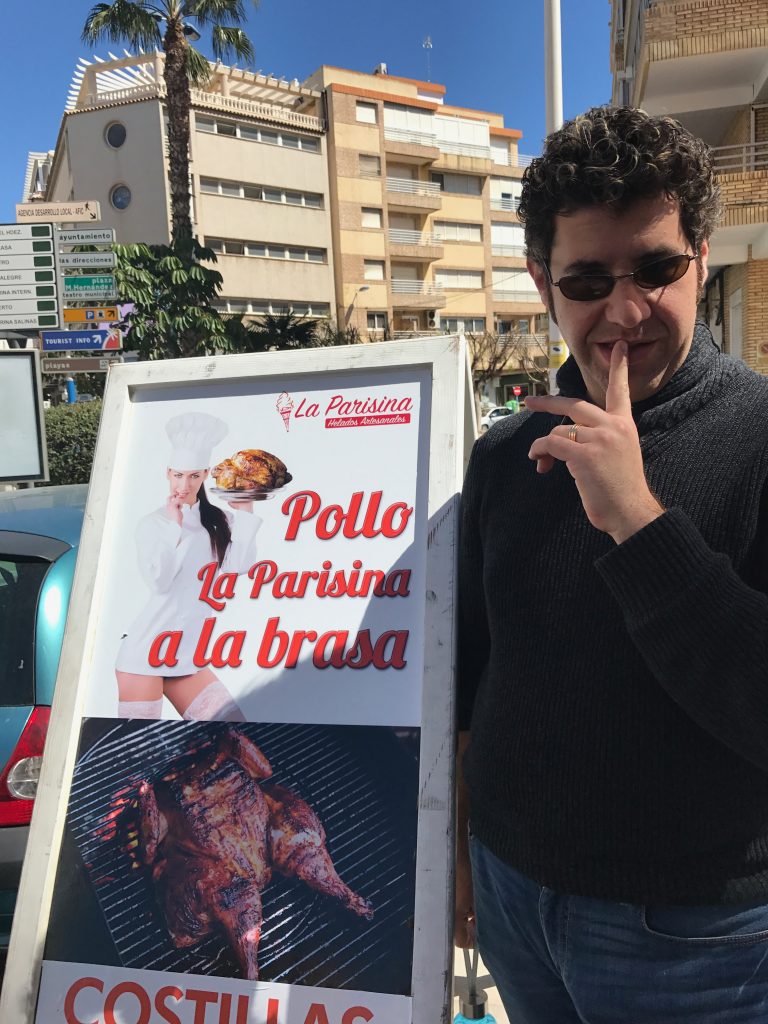 Restaurants were featuring rice tasting menus when we arrived. We ate at a great seafood restaurant, but the Curse of the Spanish Lunch bit Dreamer pretty hard. That much delicious food and drink in the middle of the day sounded like a good idea before we ordered.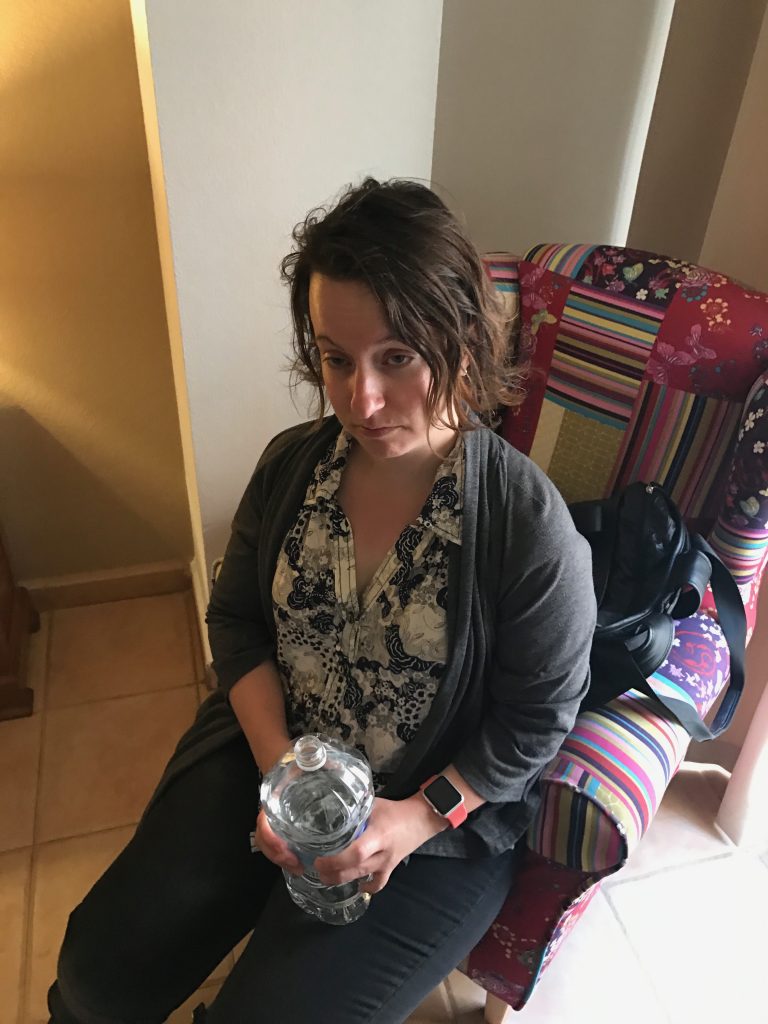 Doer also taught Dreamer a new word this trip: cucurucho, which is a cone of any sort, but particularly the kind filled with ice cream… preferably that made with Alicante's famous turrón (a candy bar made of sweetened ground almonds). She had forgotten the Spanish word since our last cucurucho encounter.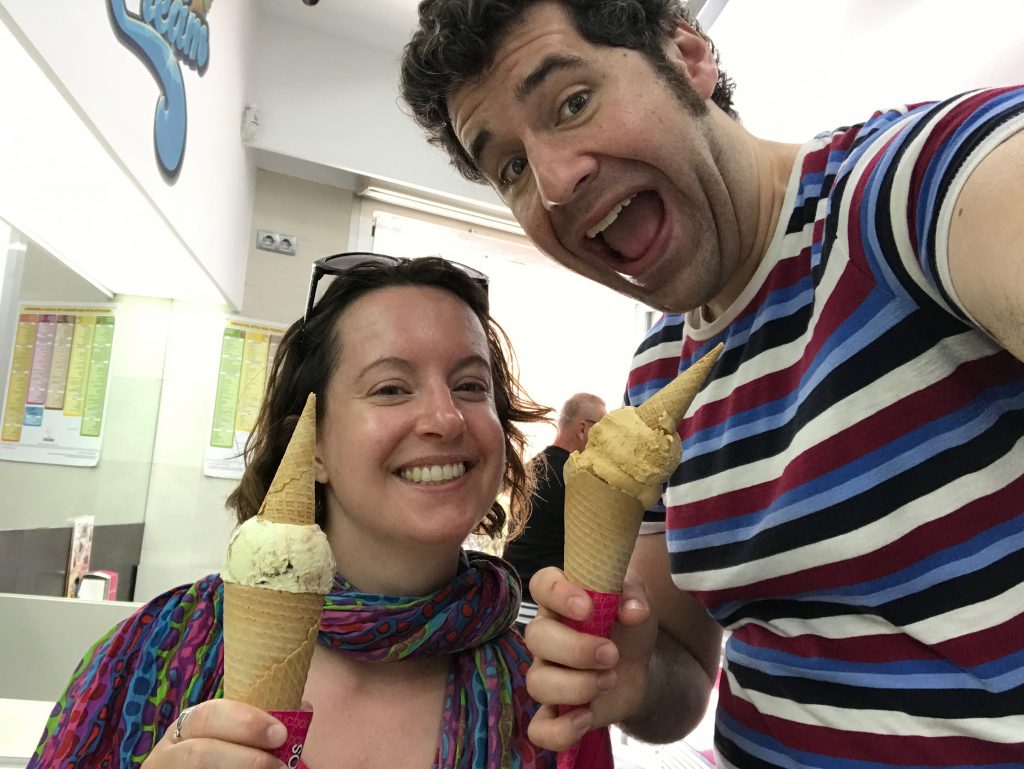 It's clear what the expats find so appealing here: the seaside is lovely.
It's a paradise for those who enjoy water sport.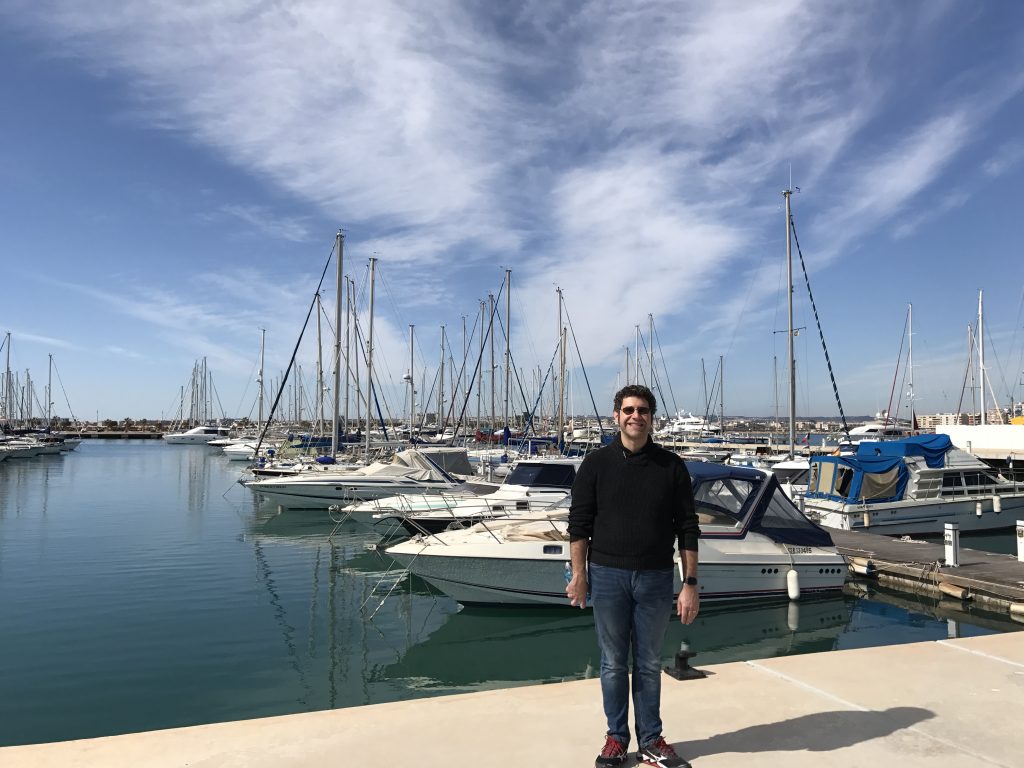 One often sees sailboats cruising along the coast.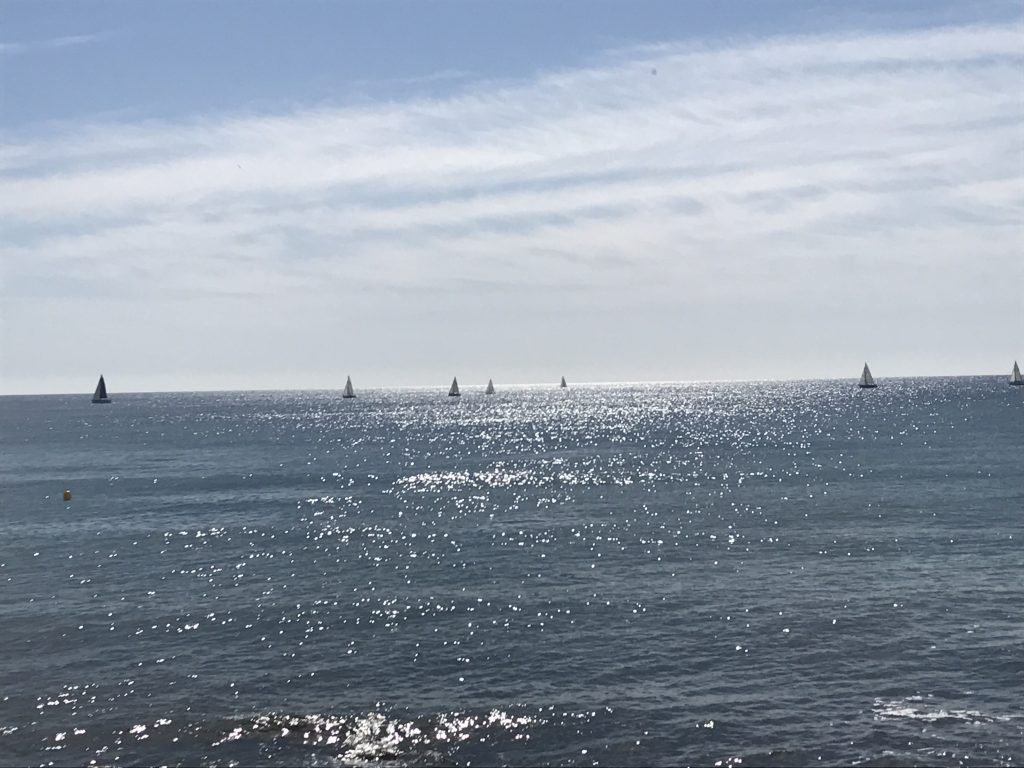 Perhaps it's because they start 'em young here. We ran into a kids' weekend sailing school.
There's even a colony of feral cats to keep vermin at bay.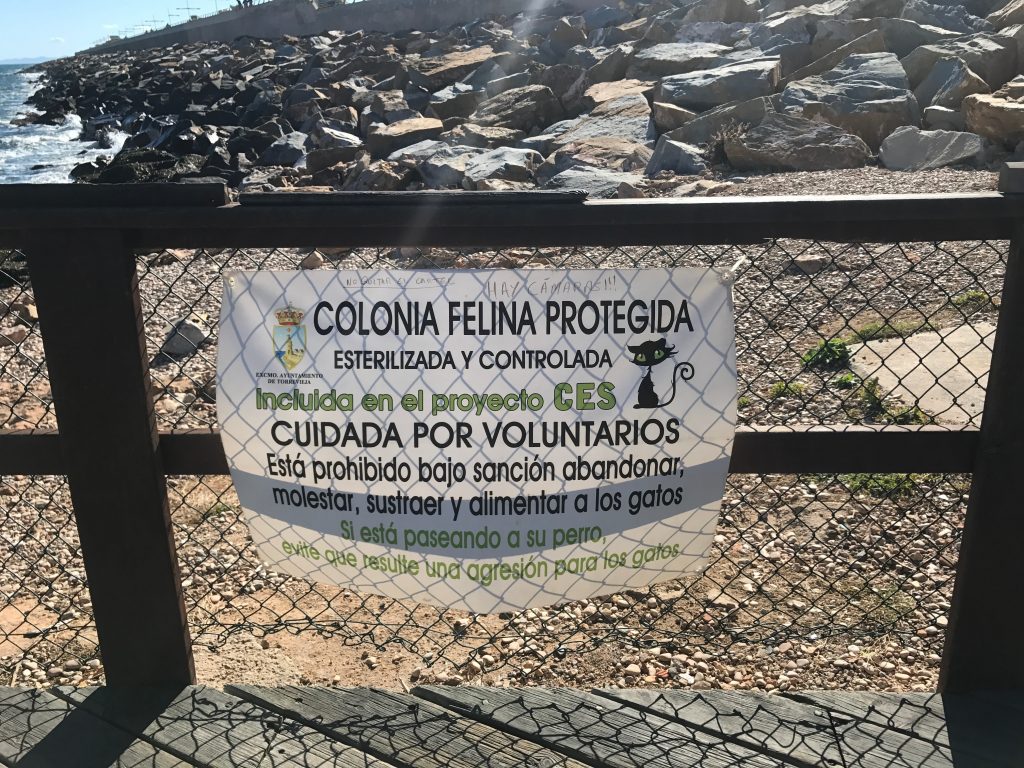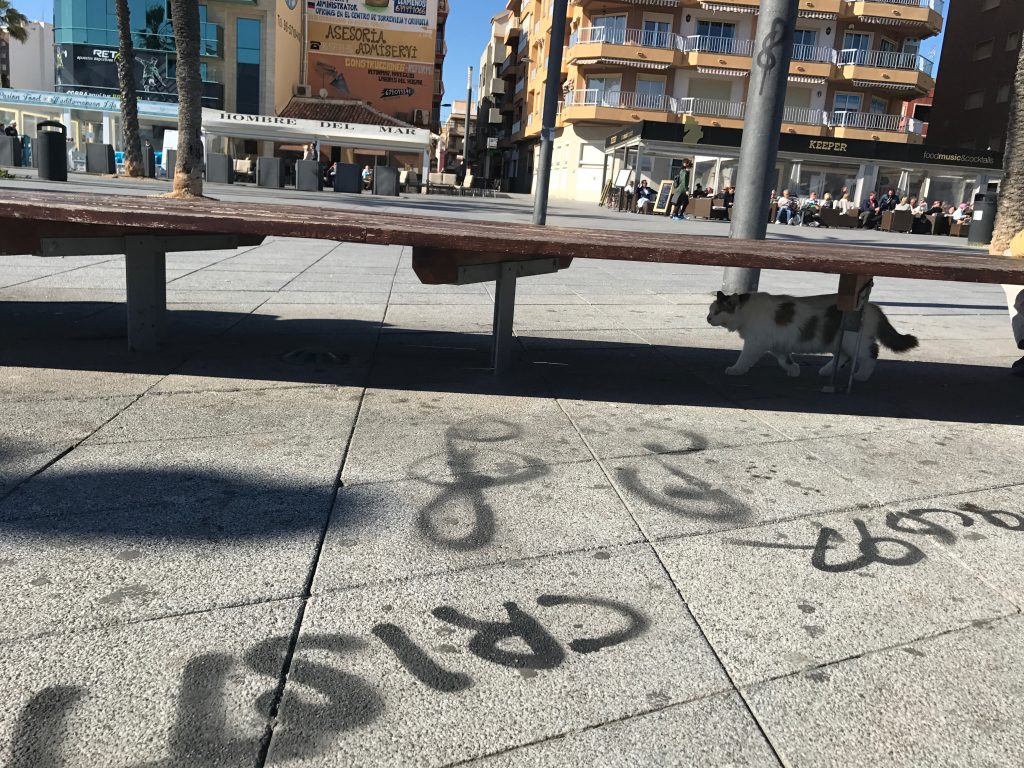 Dreamer particularly liked the bufador, where the tide causes water to whoosh in.
It may not be the old tower after which the city is named, but the Torre Moro offered some picturesque views of the seaside.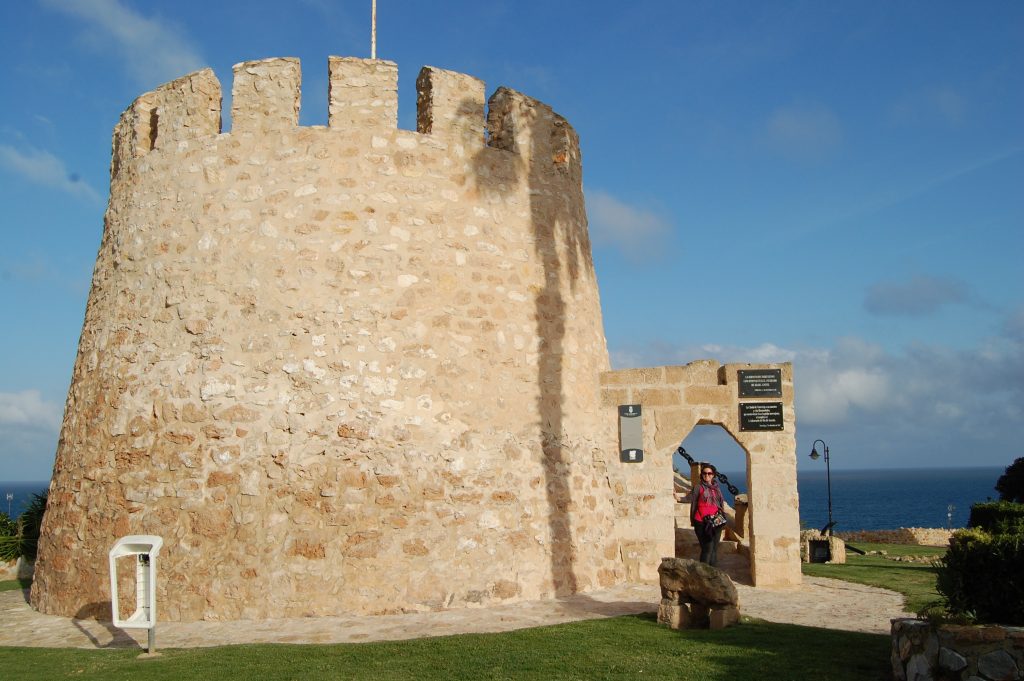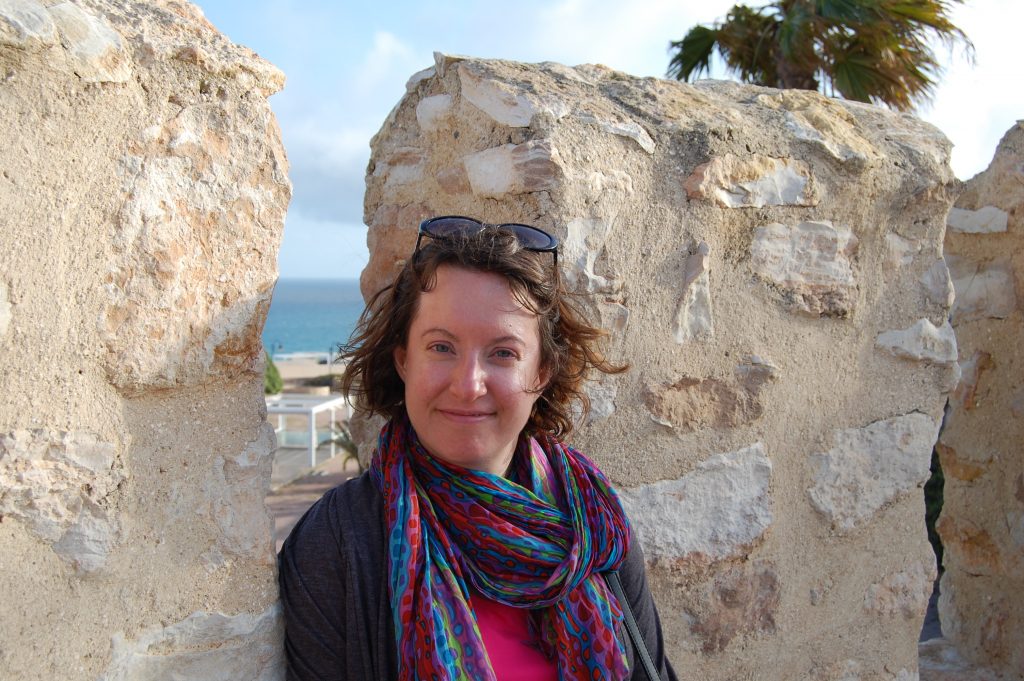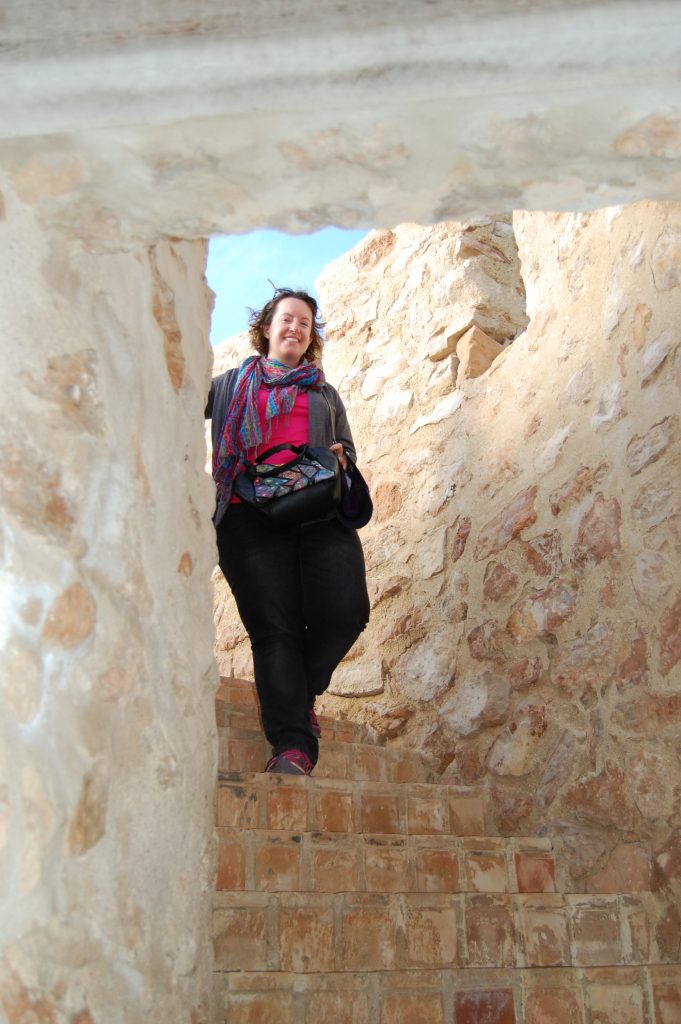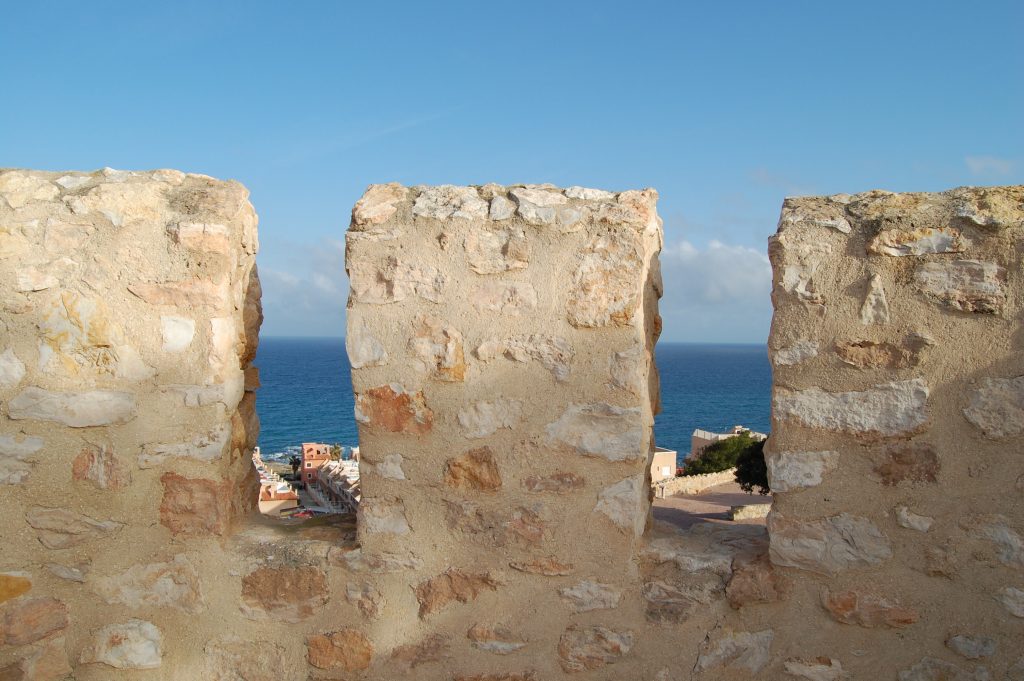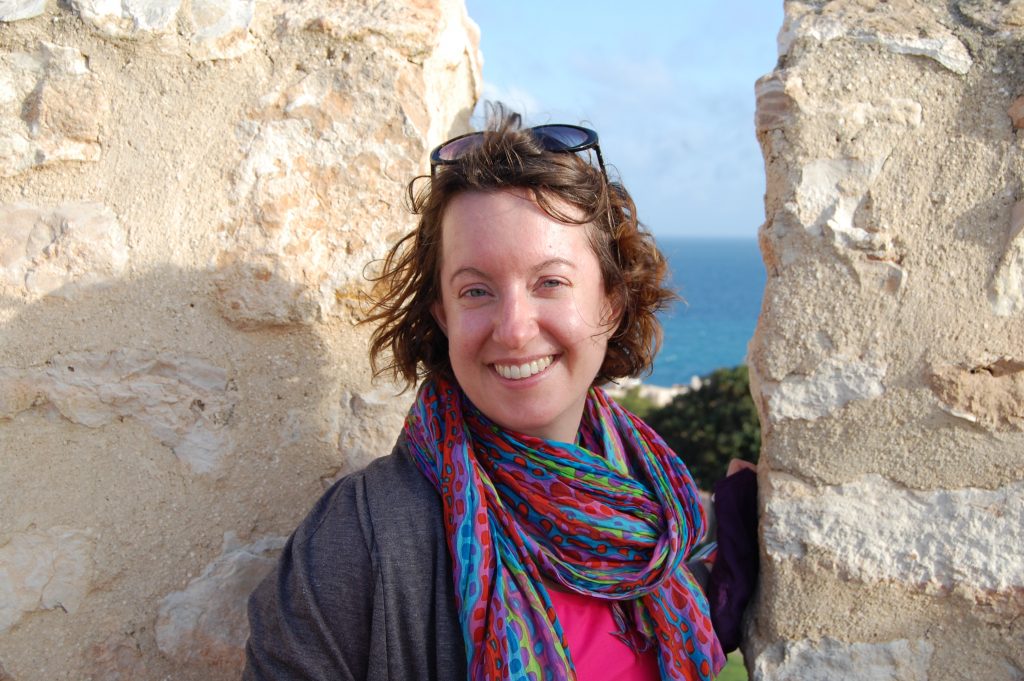 To develop a better understanding of the origins of Torrevieja, we headed to the Museum of the Sea and Salt.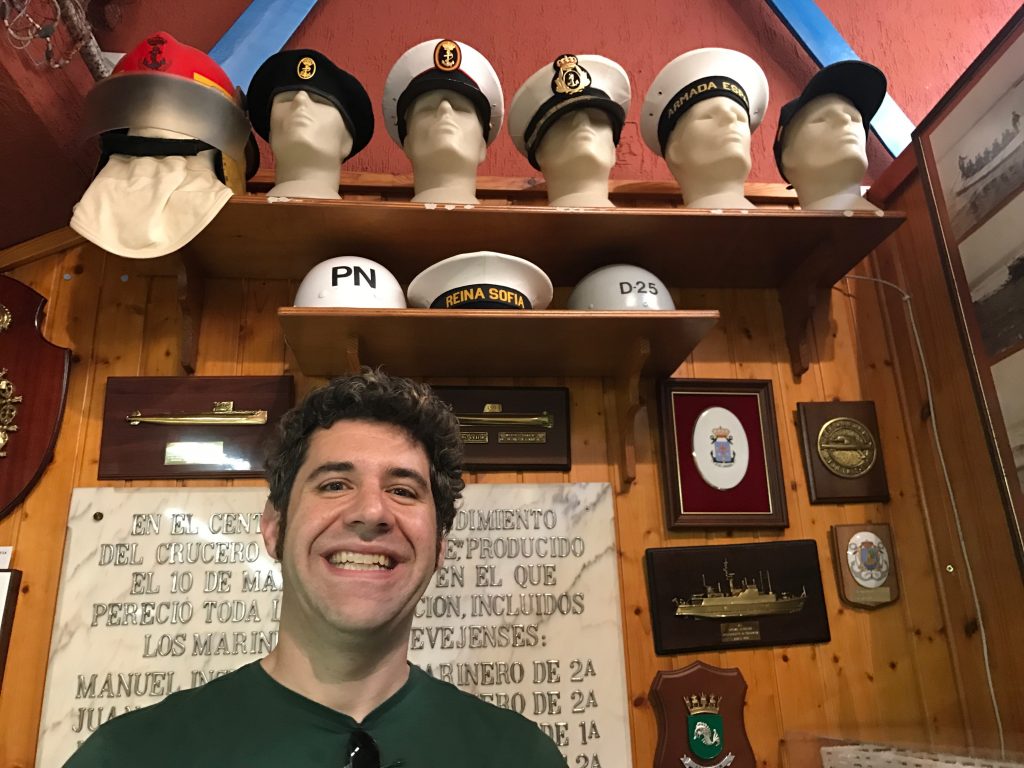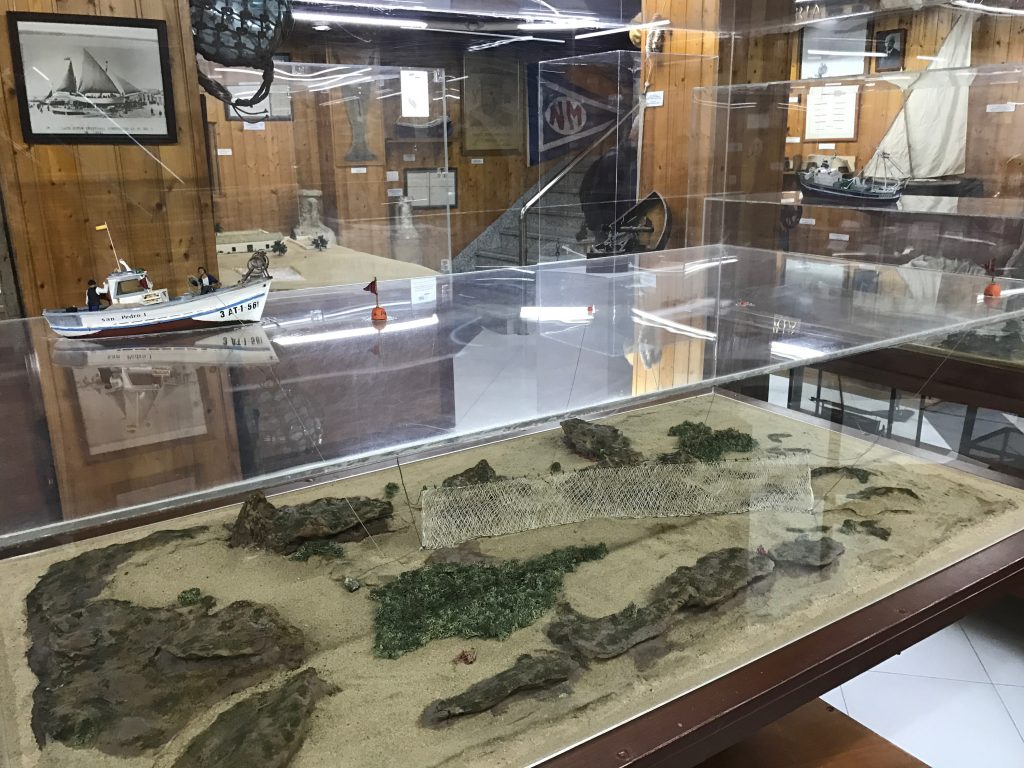 At the museum, we had our first local encounter with Torrevieja's famed salt boats (what had drawn Doer here). Artisans have been making these for hundreds of years by tying string into various shapes (and not just boats, at that), then submerging it in the salt lakes until crystals grow. The individual glass display cases make a super dramatic presentation, and Torrevieja is well-known for this craft.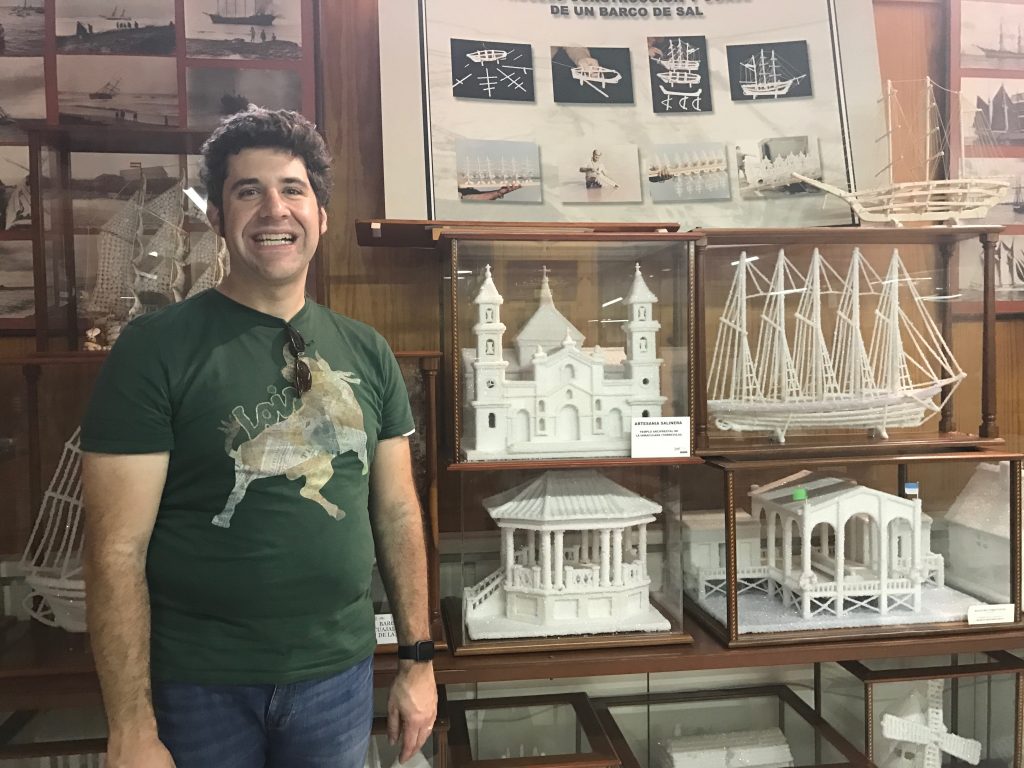 But when Doer tried to find one for sale, difficulties arose: not many stores sell them any more. Apparently, the root cause is that there are only two old people left who make them! Everything is done by hand and they can only be made at certain times of the year when the temperature and the concentration of salt in the lake are just right. Some years, that just doesn't happen at all. Rest assured, we now have one in our possession, but we are now preoccupied with this being a dying art. It's just so cool.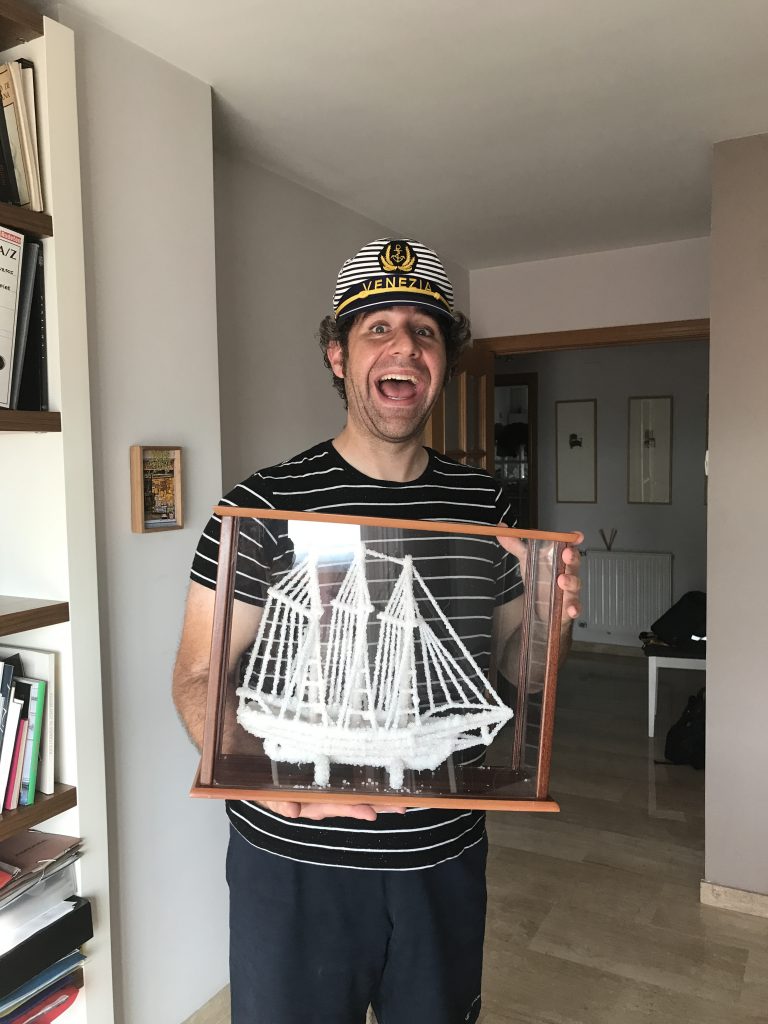 Honestly, other than the salt boats and other salt objects, this museum left us wanting more. Luckily, the same organization had turned two old boats in the harbor into "floating museums," and that was our next stop.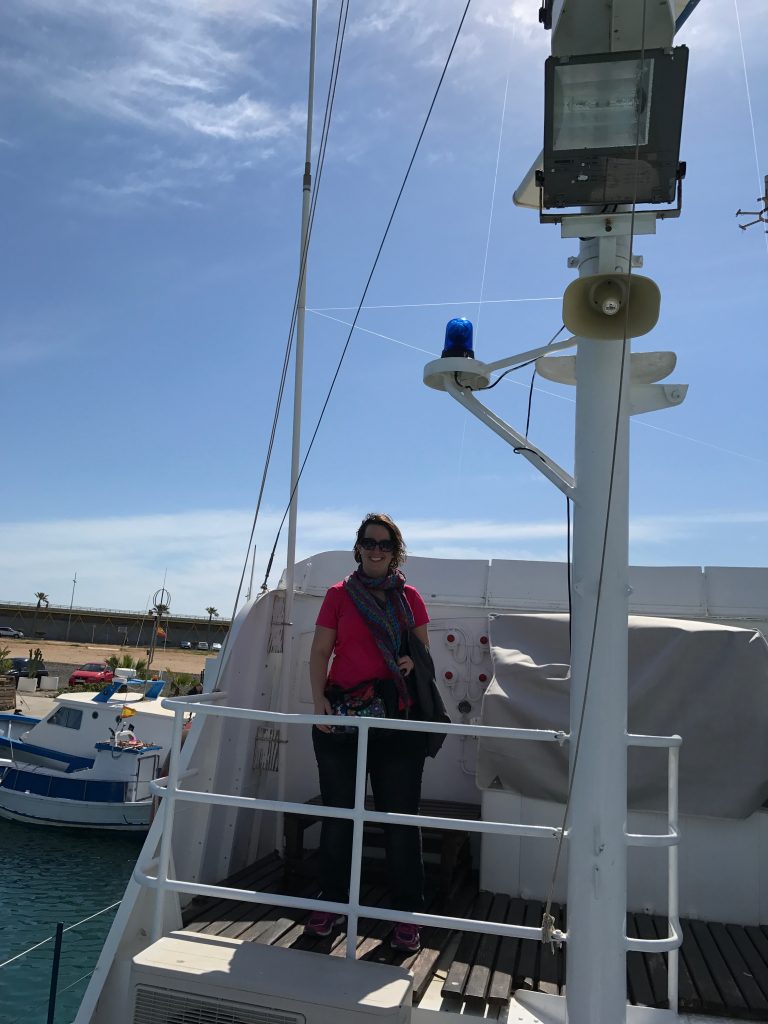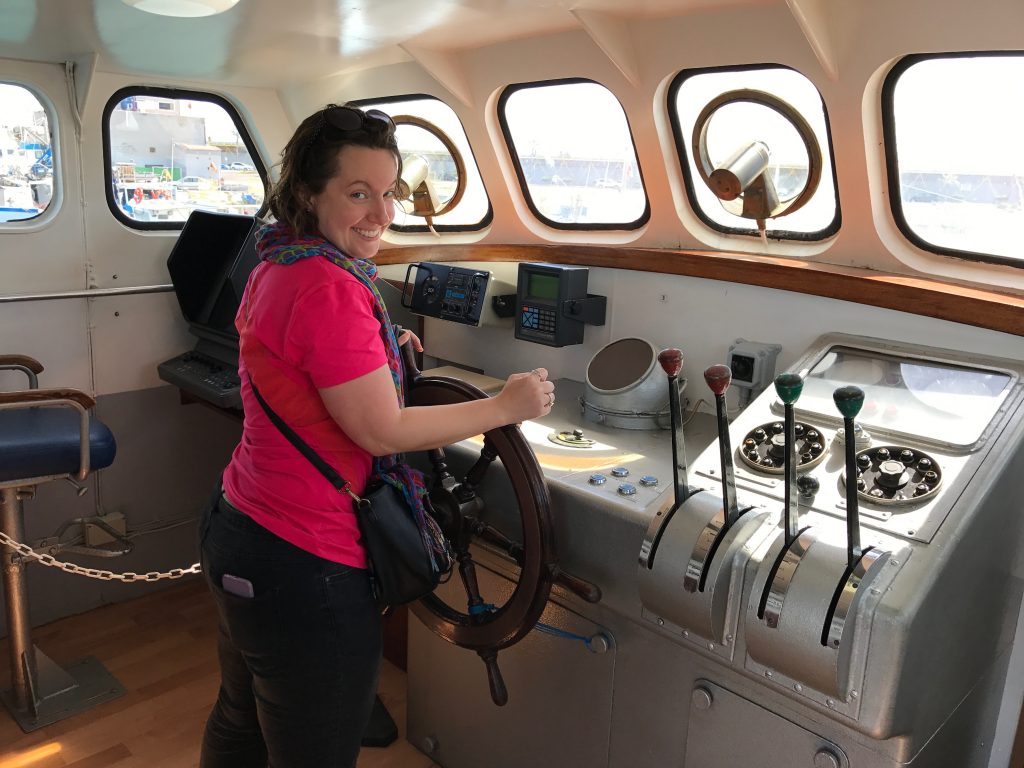 This was a former customs patrol ship.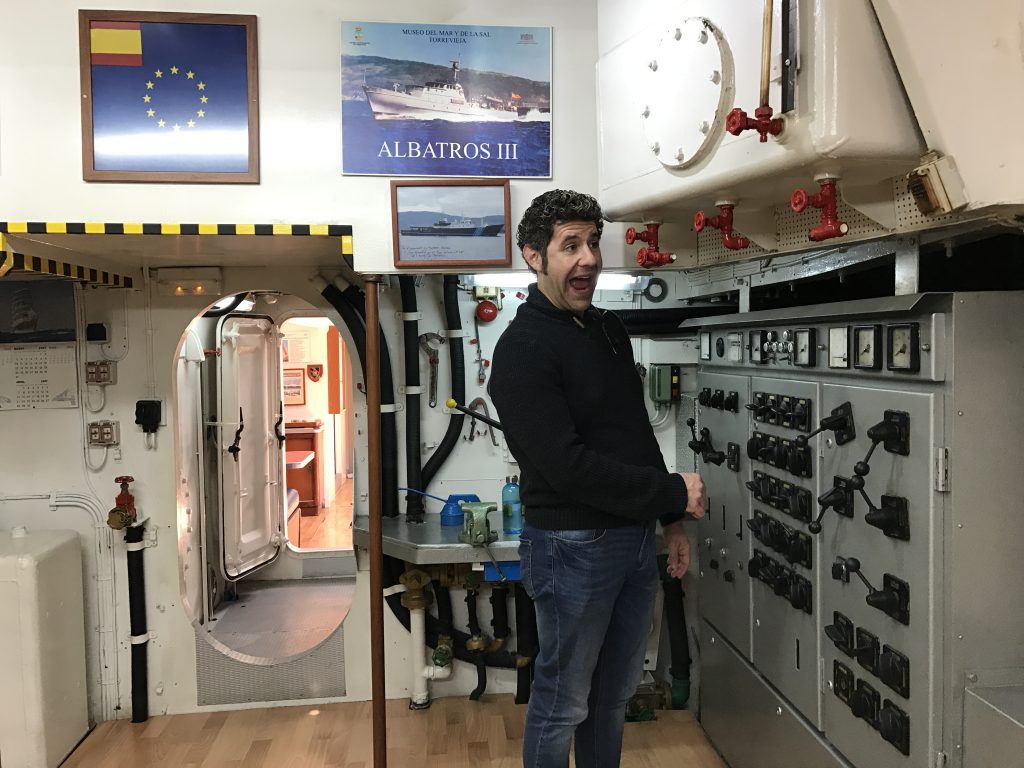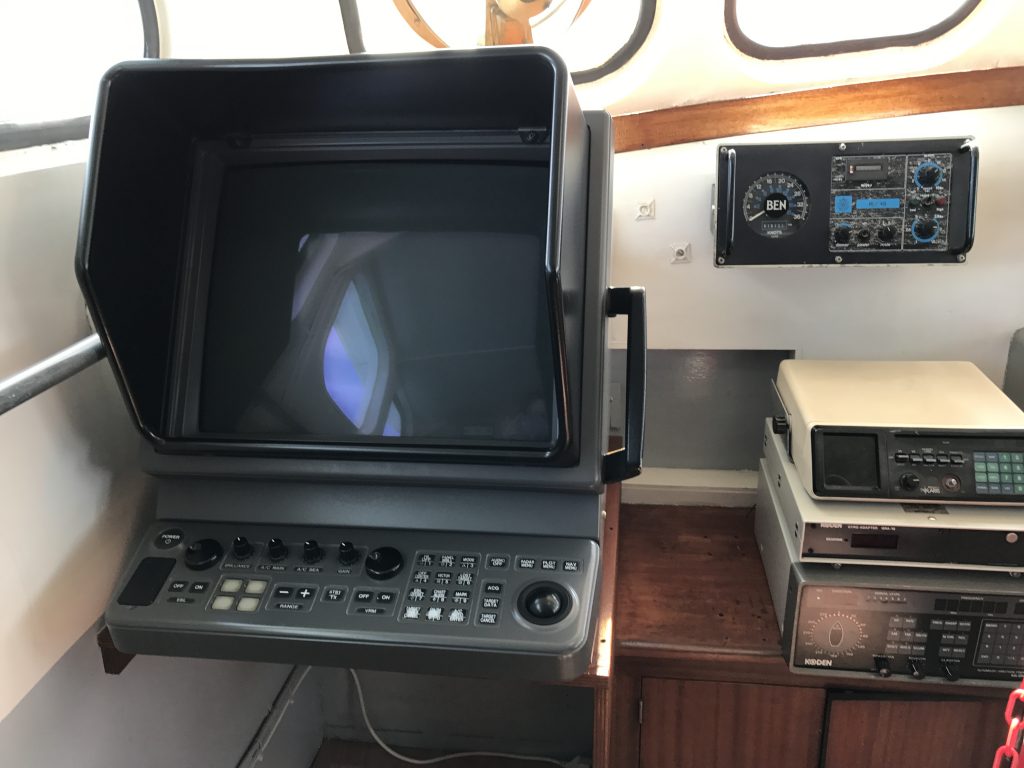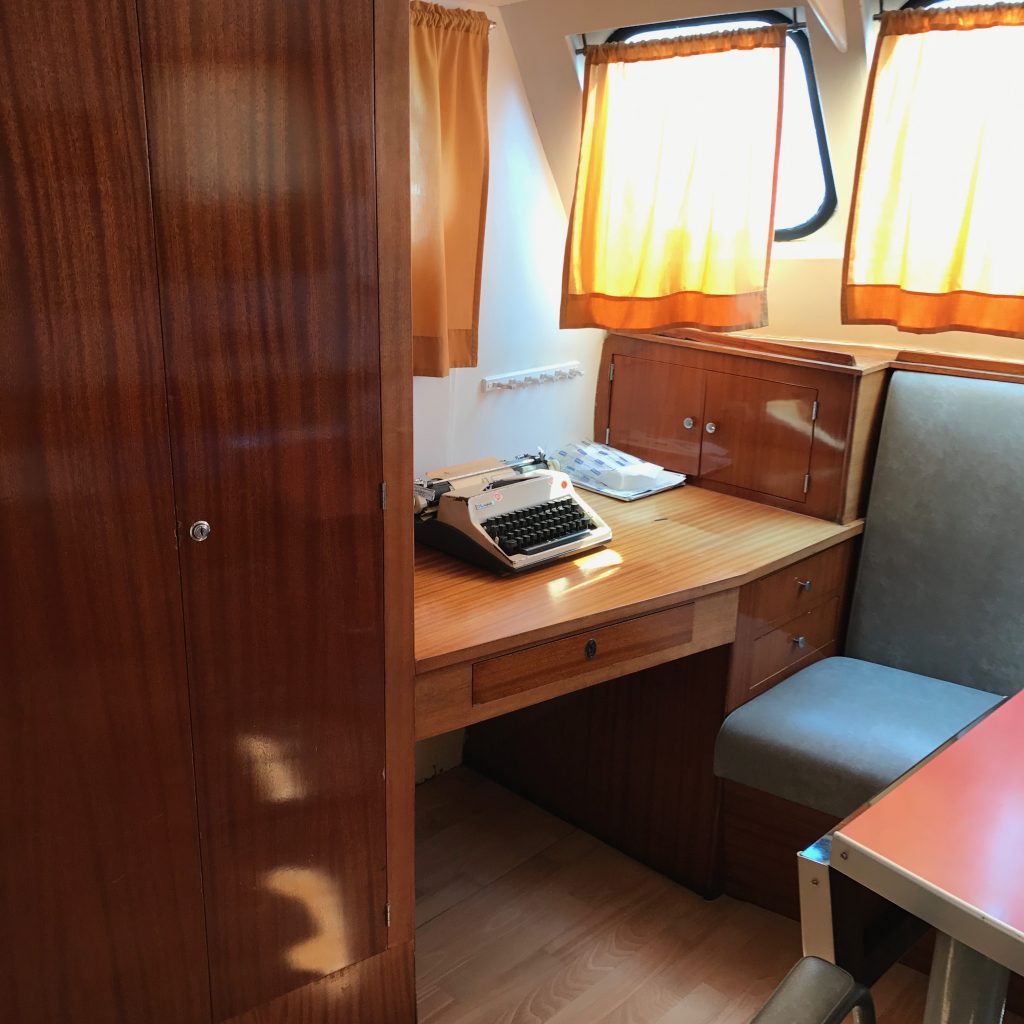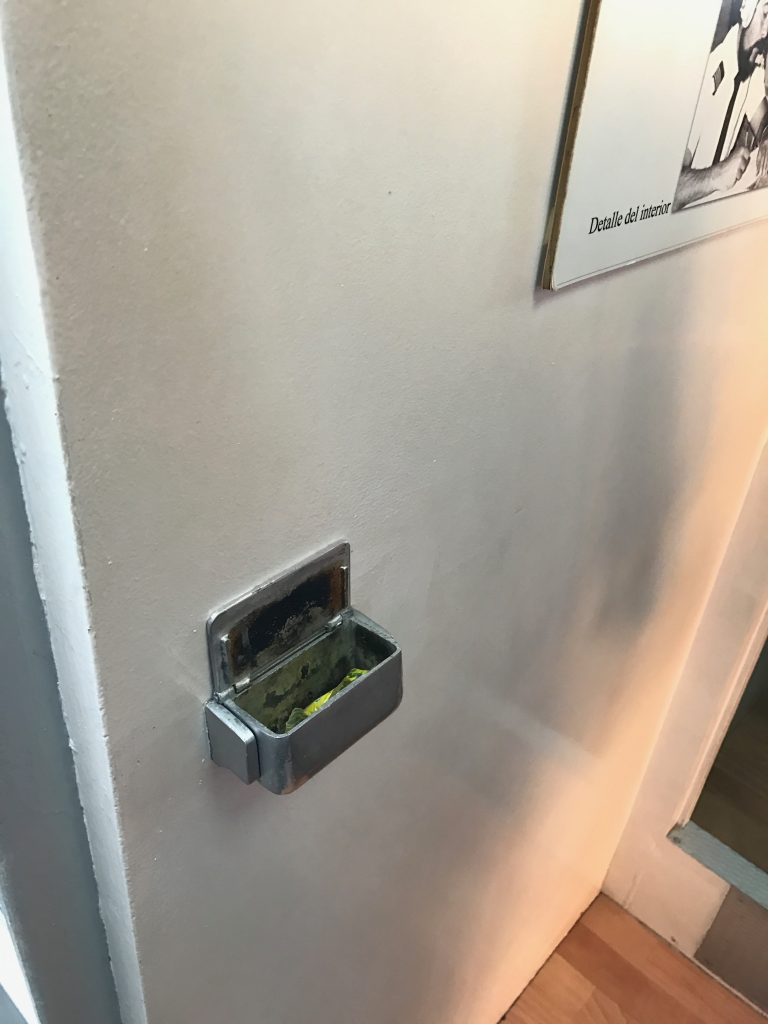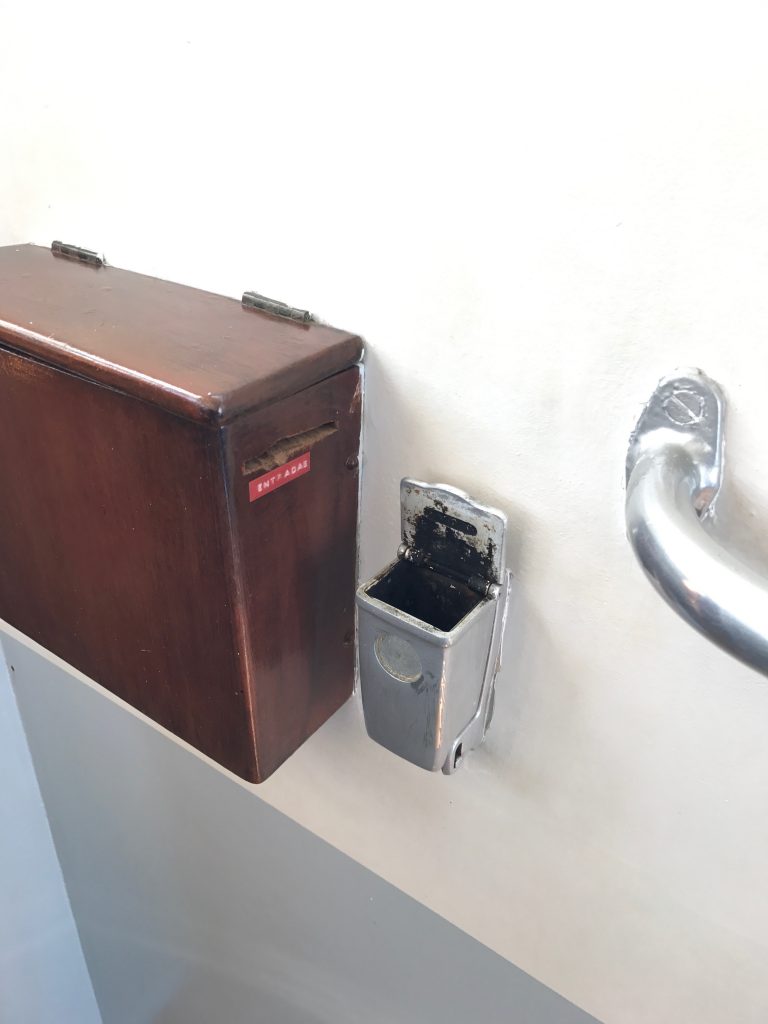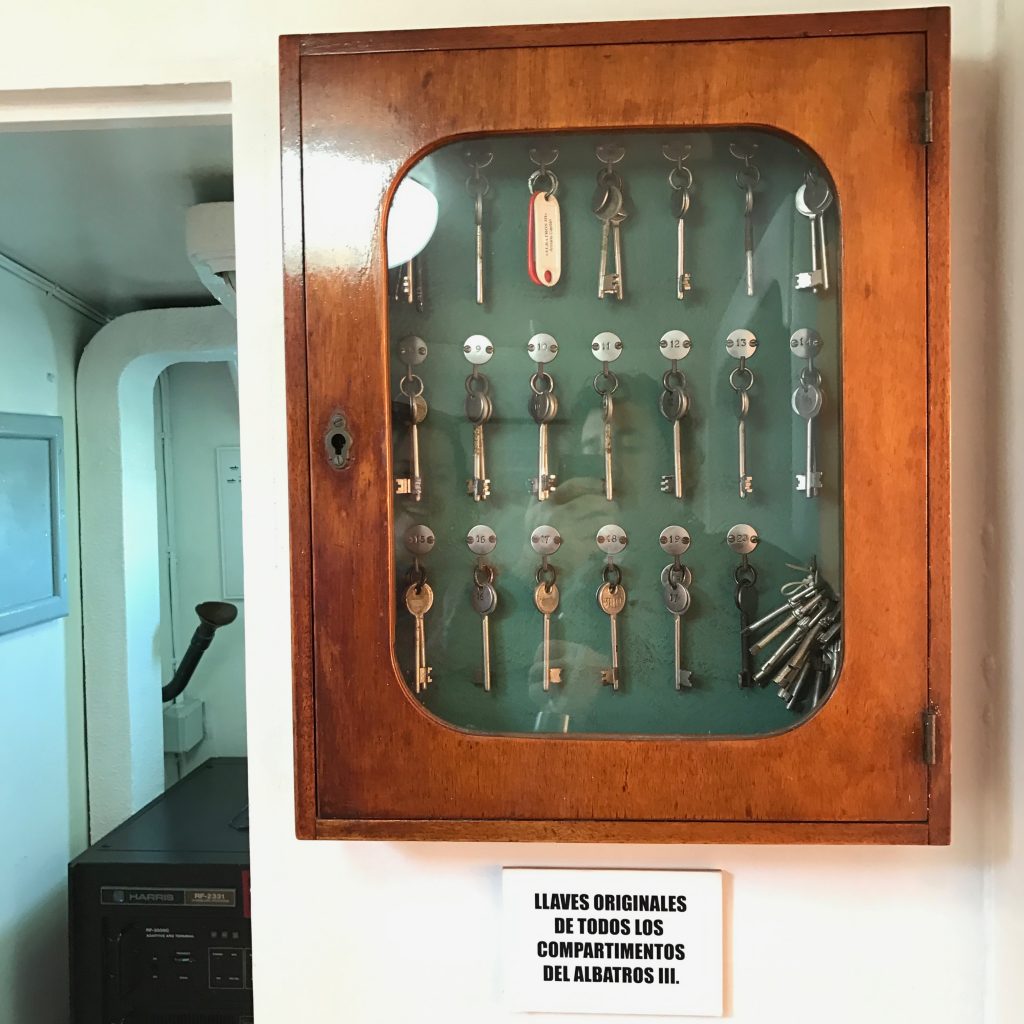 The other ship on display is actually a submarine: the Dolphin.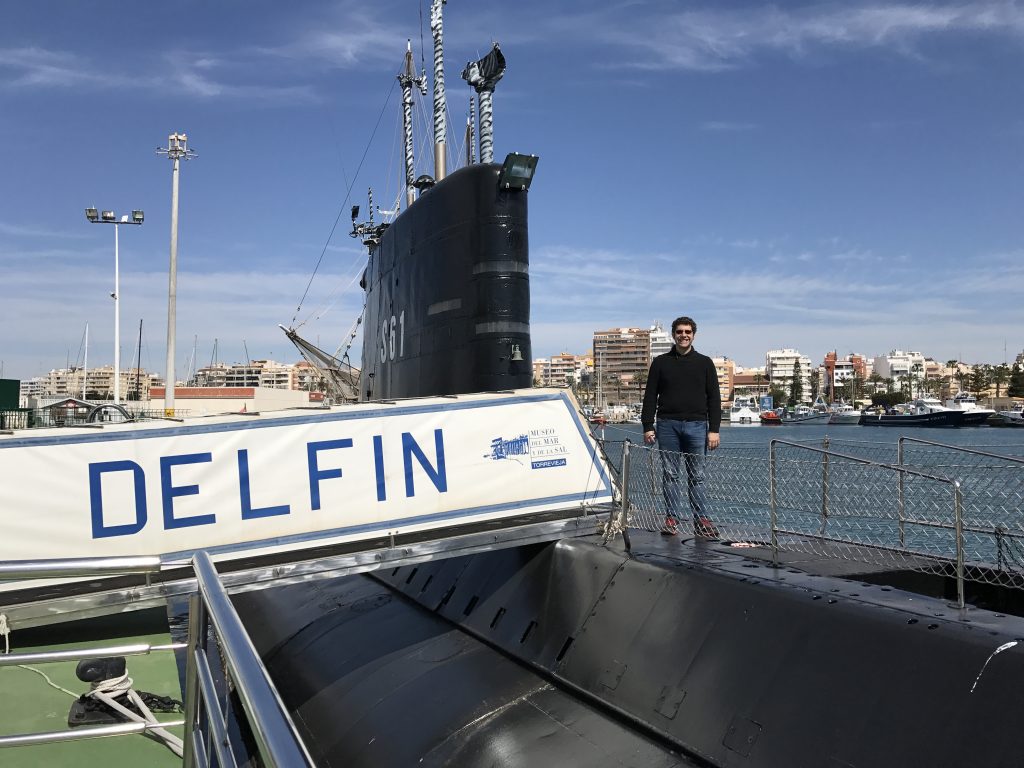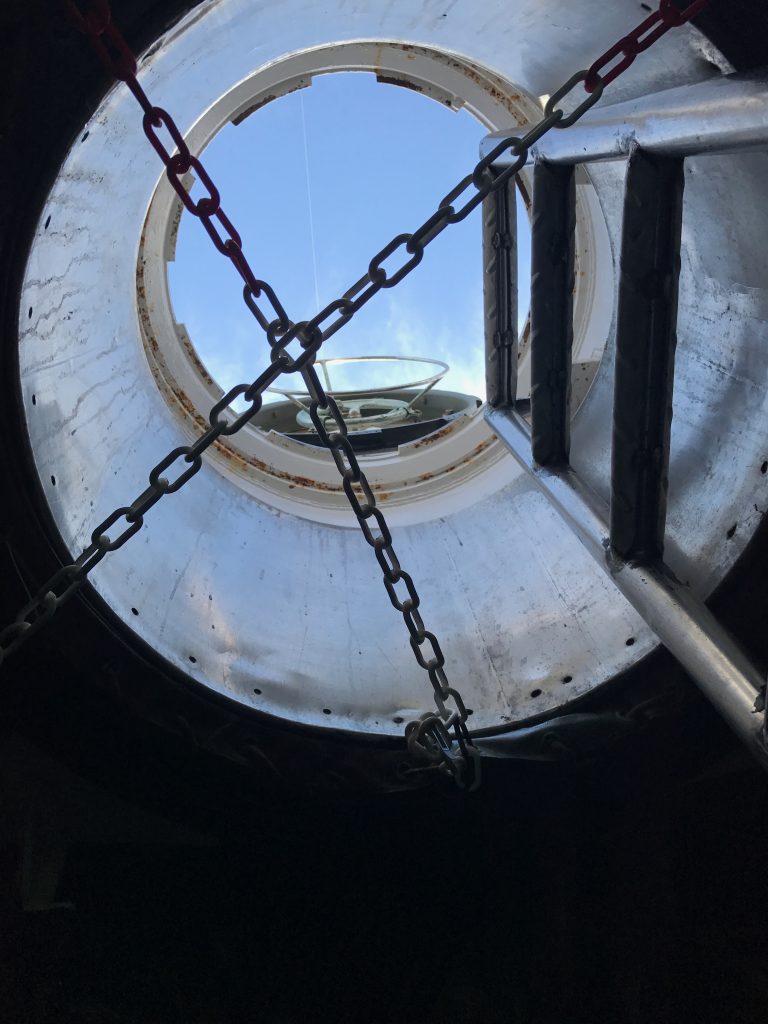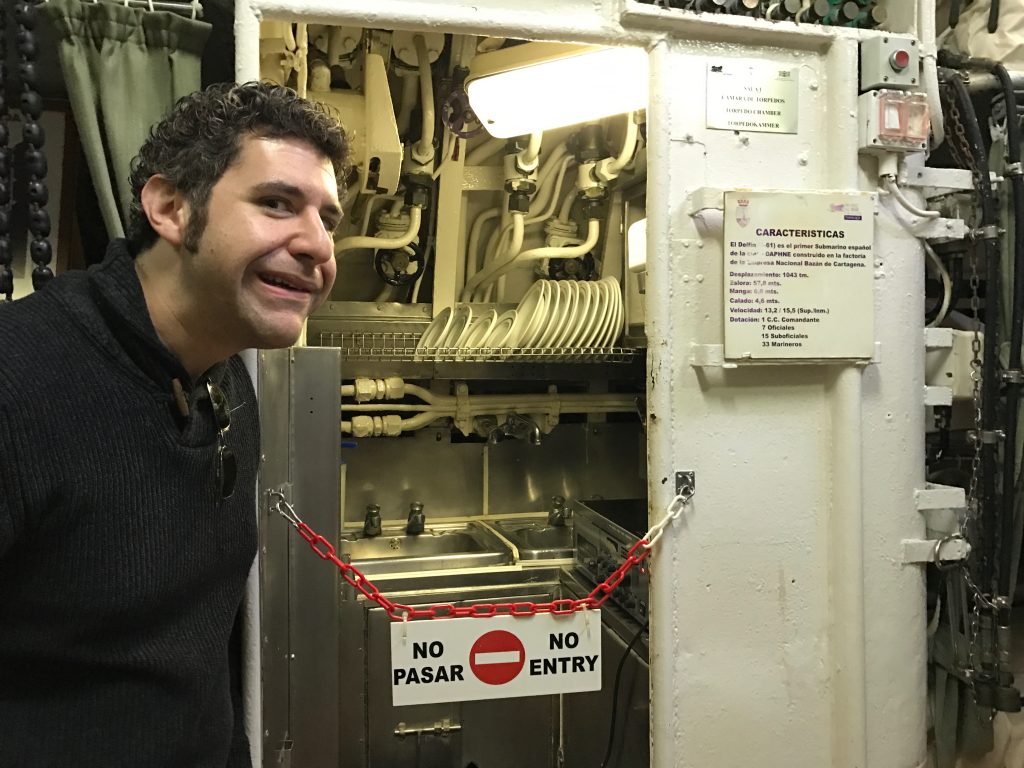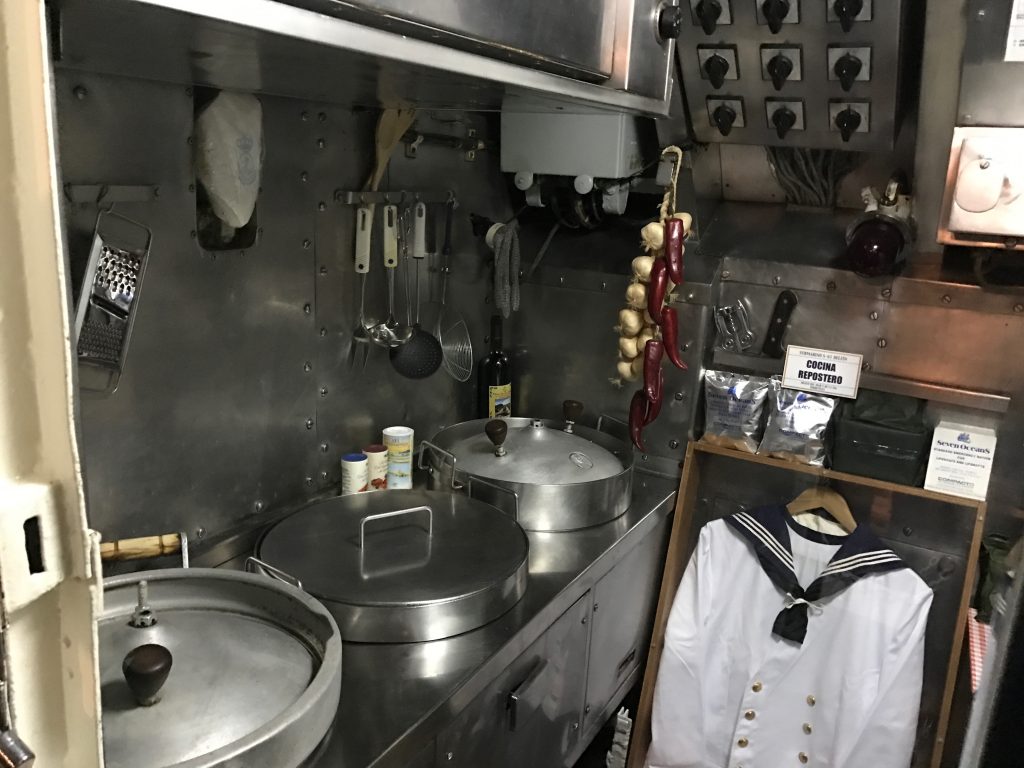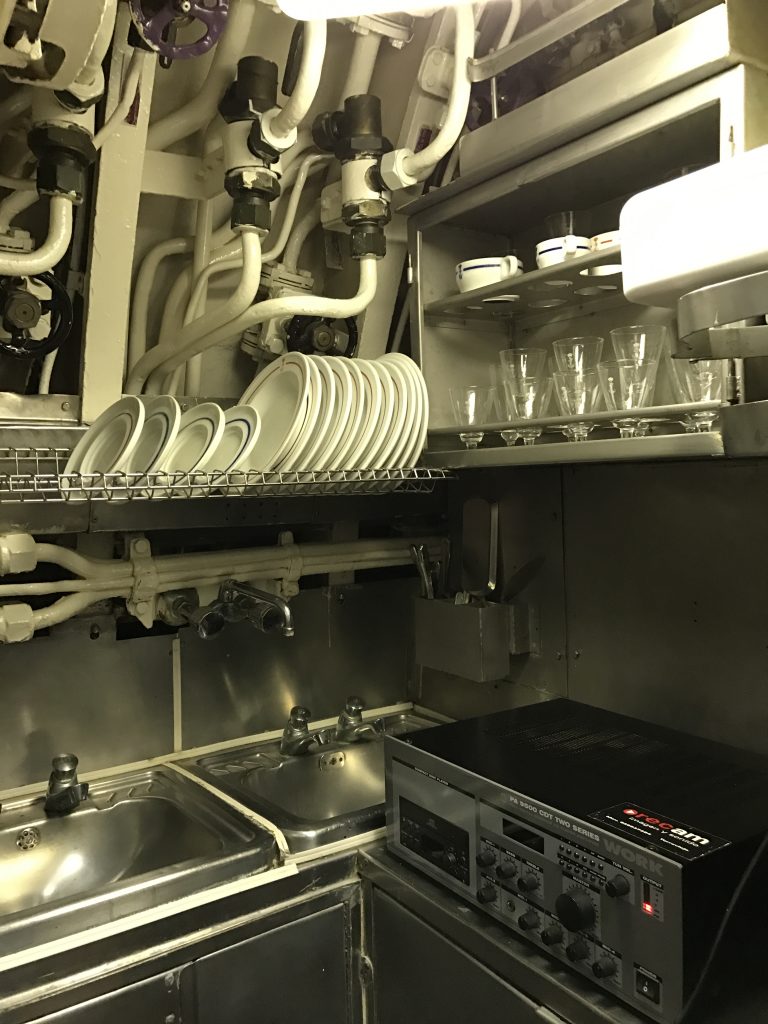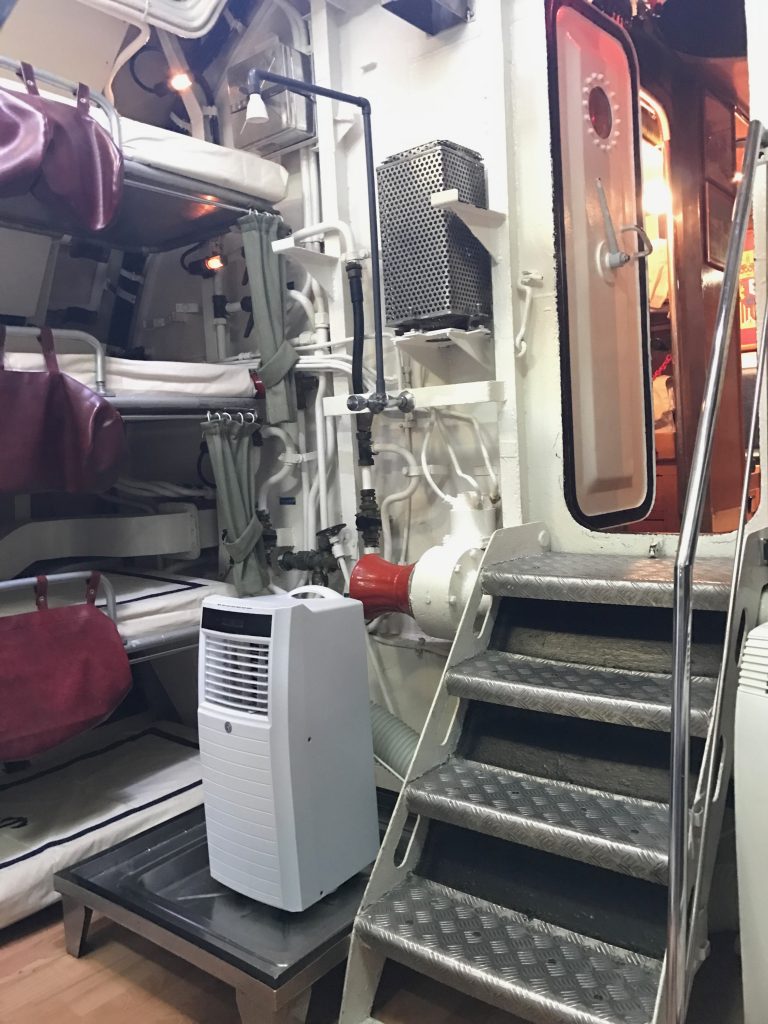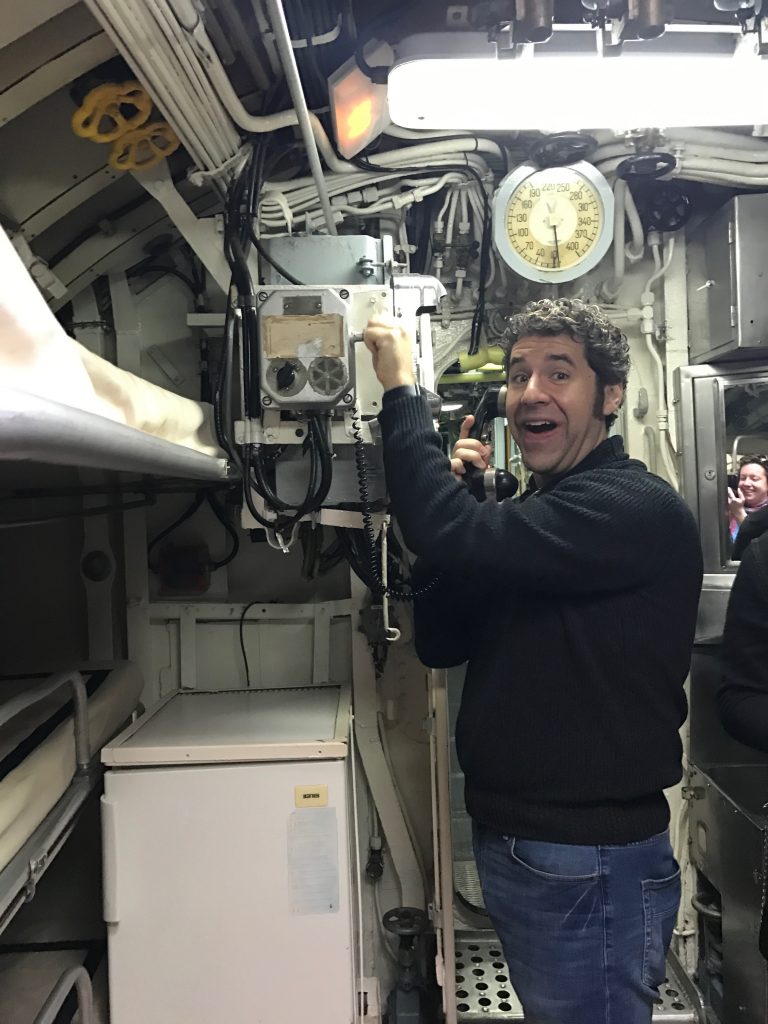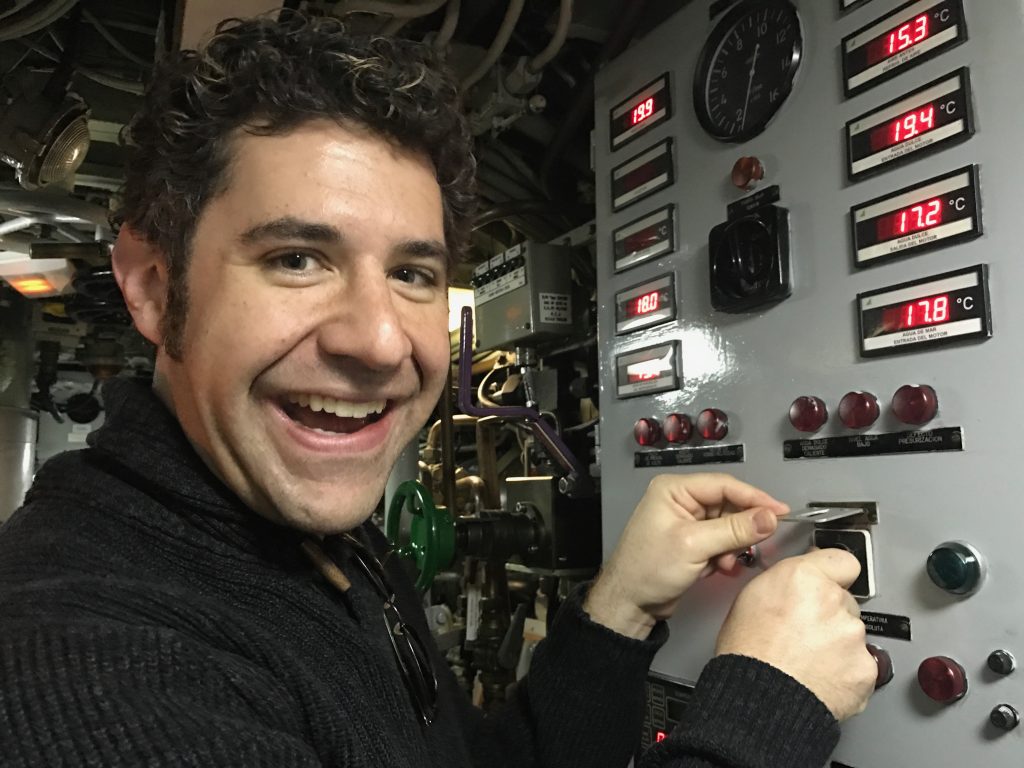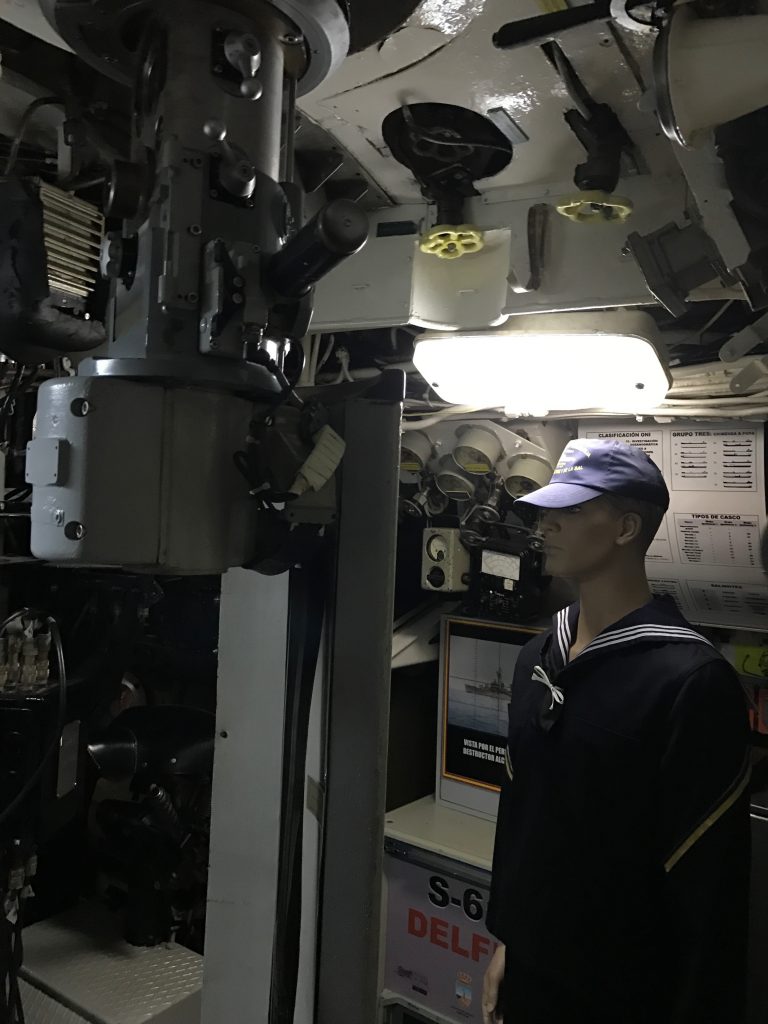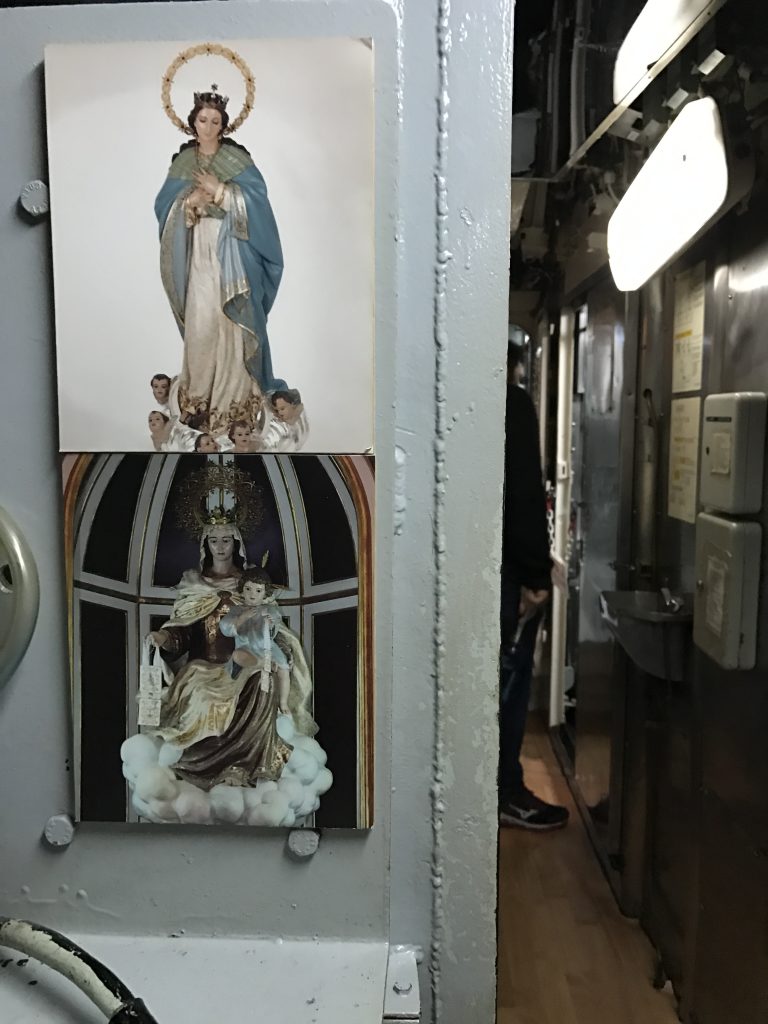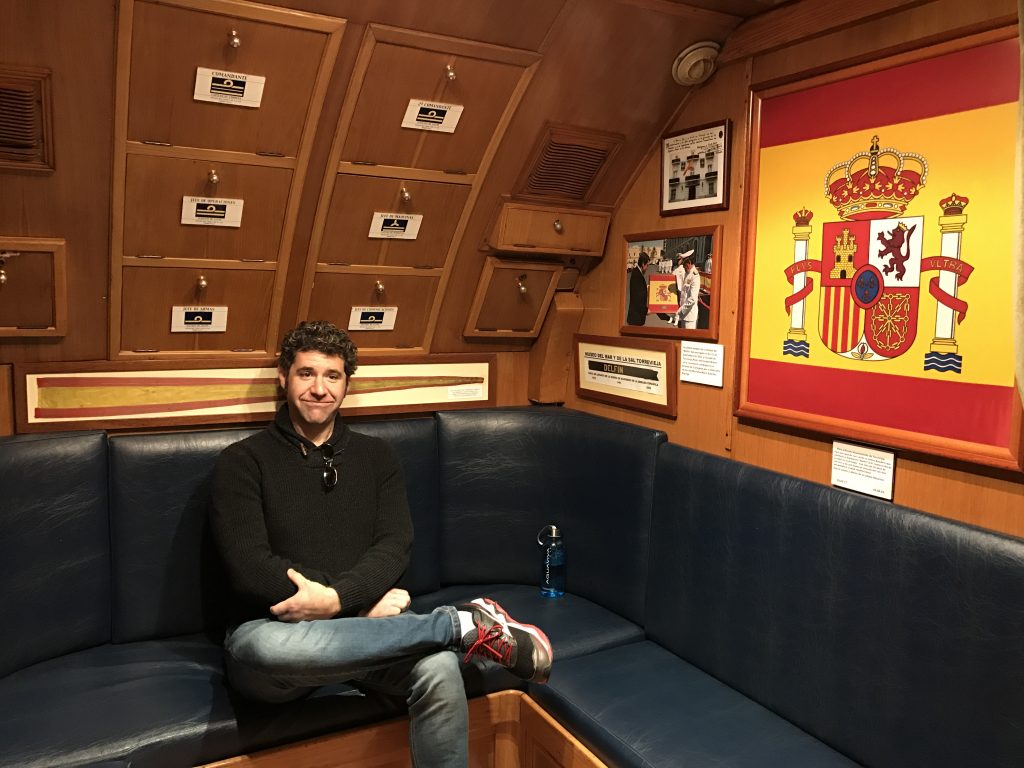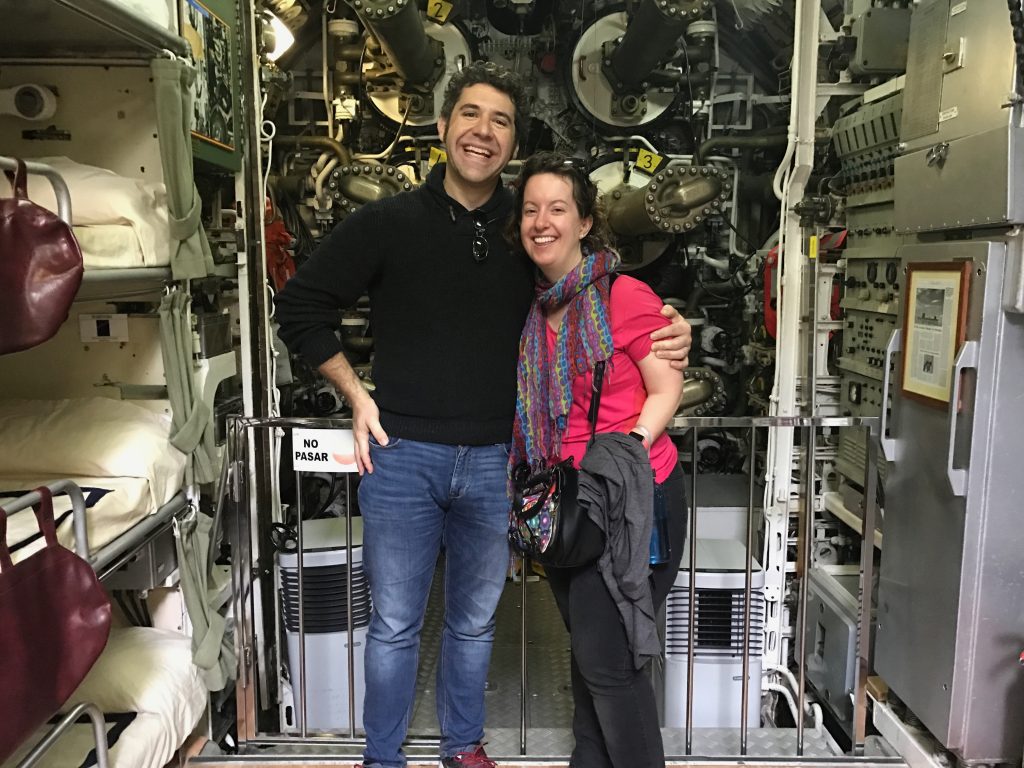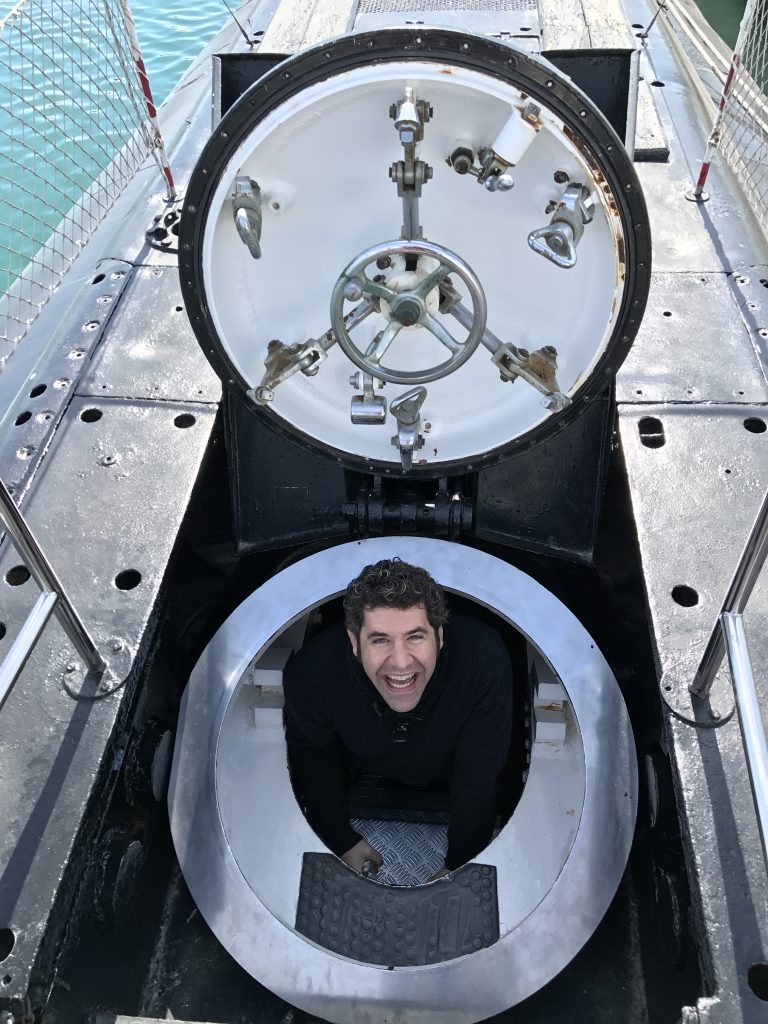 Outside the two floating ships are other pieces of maritime flotsam and jetsam. Barnacles.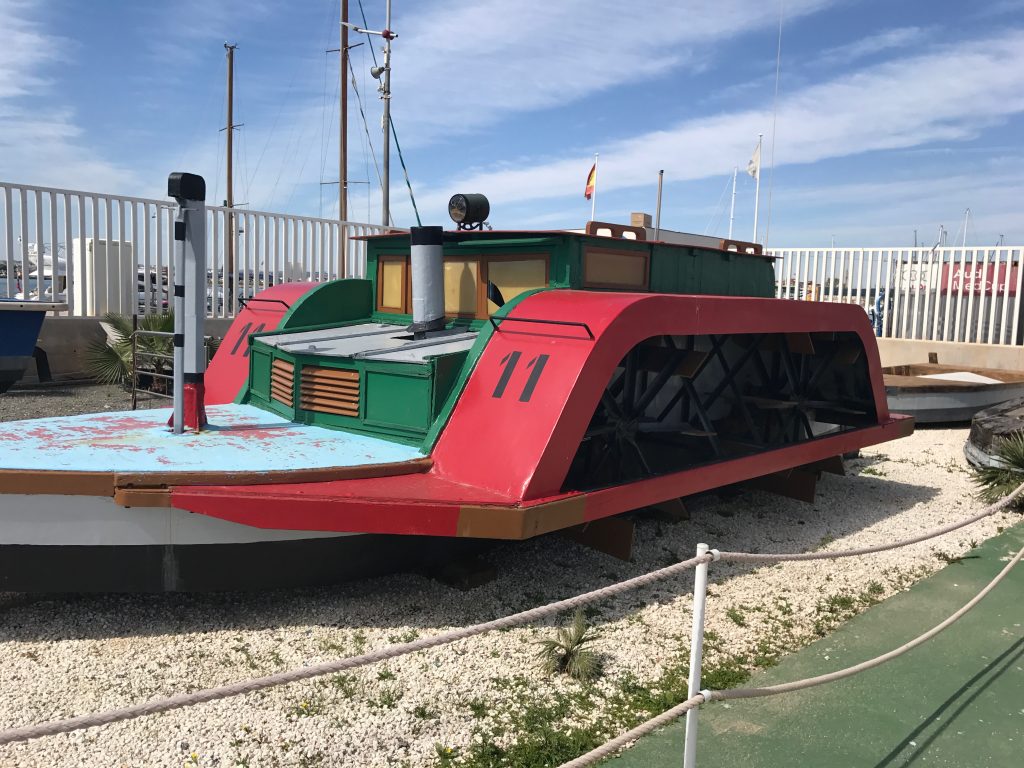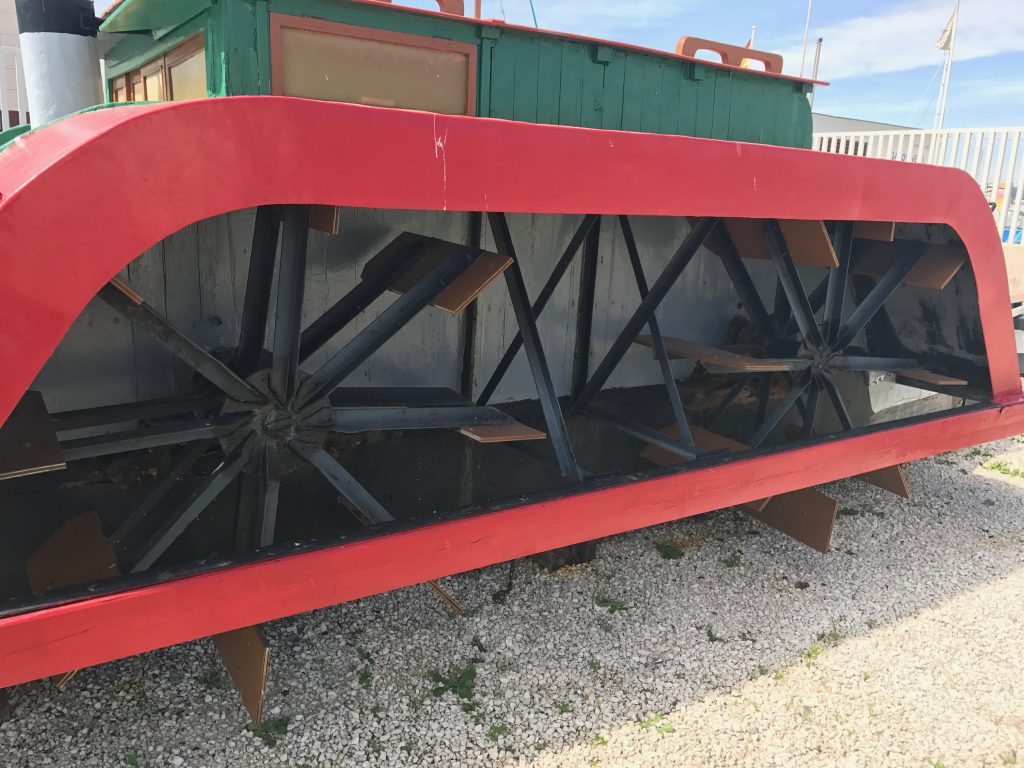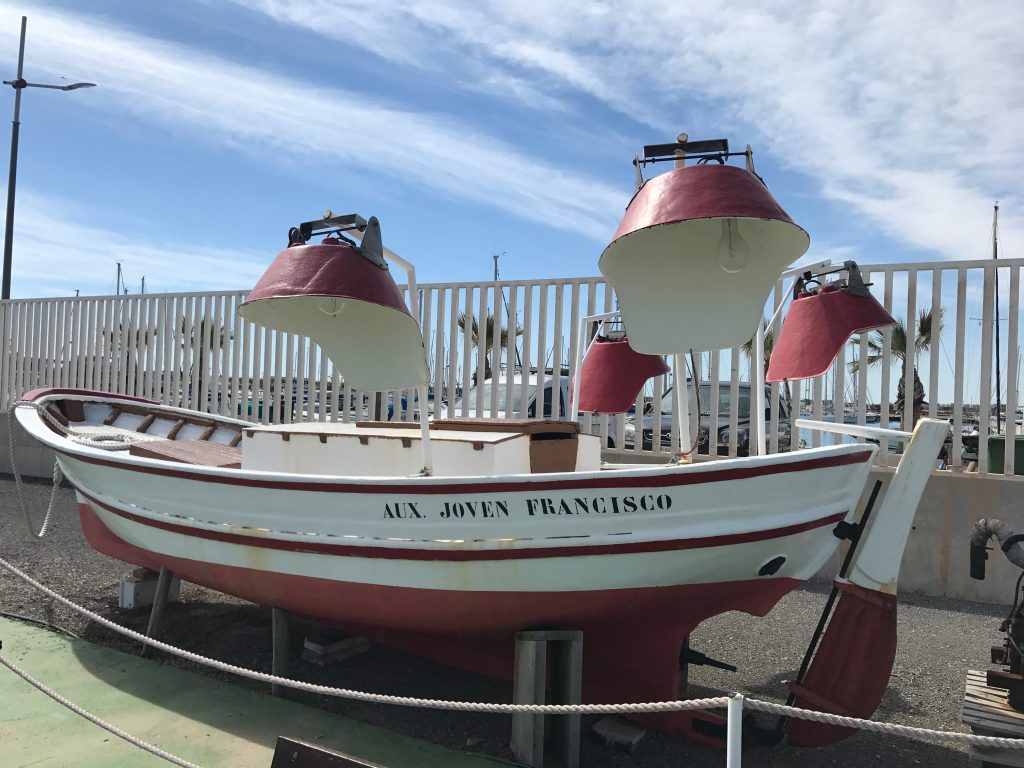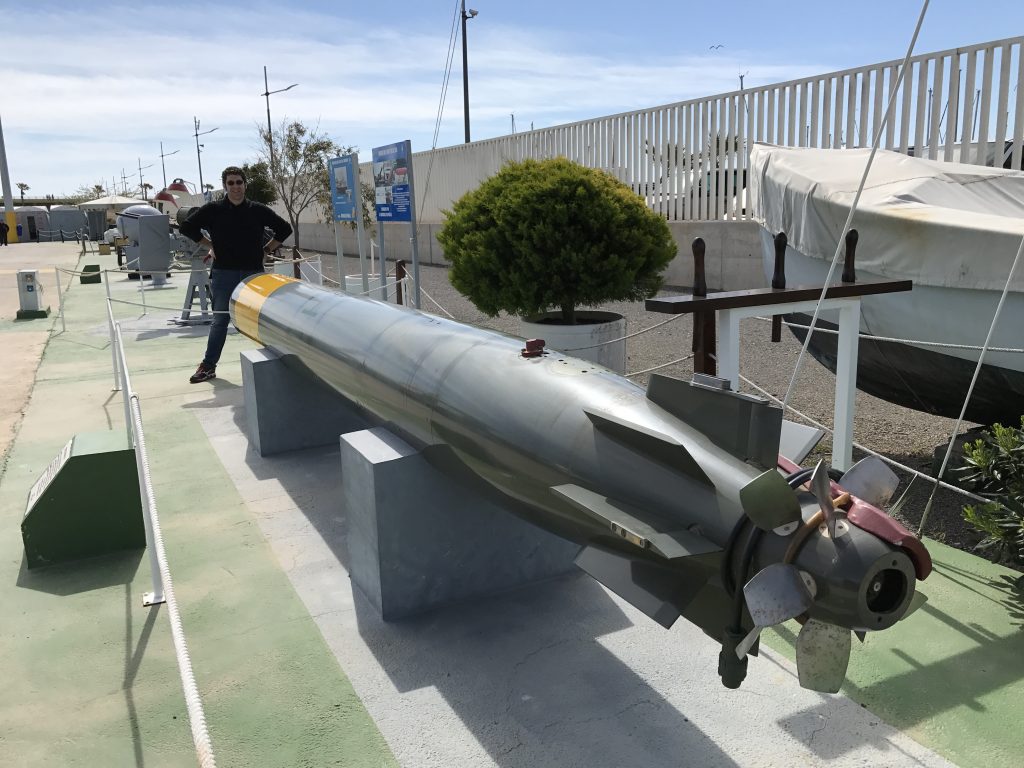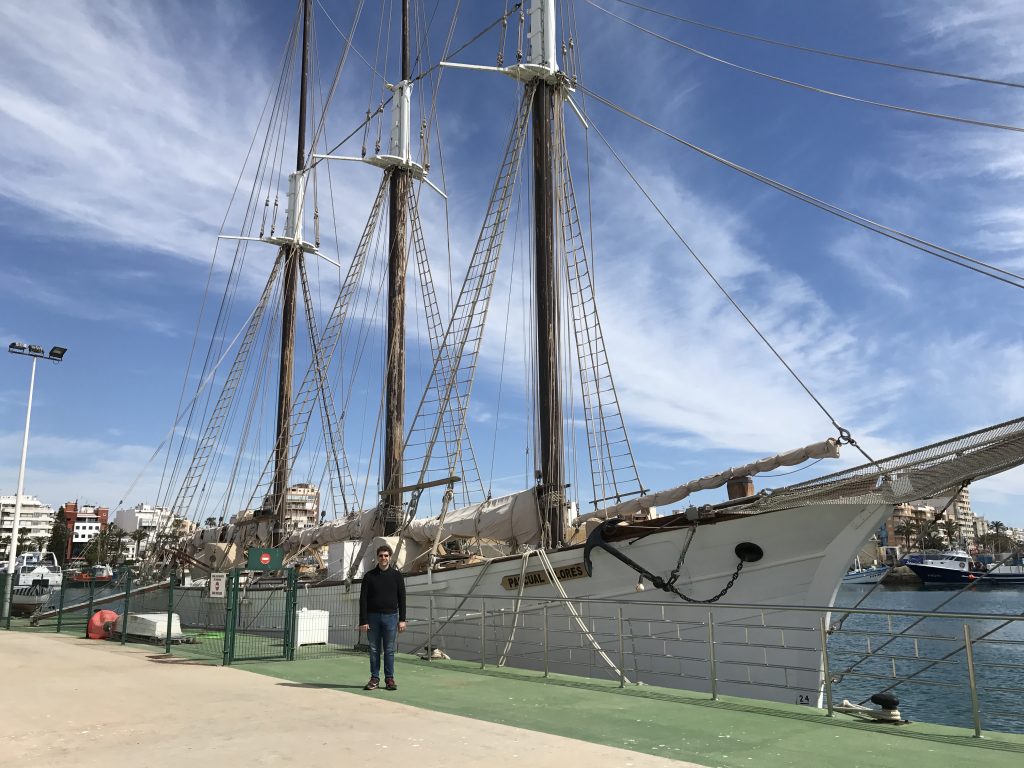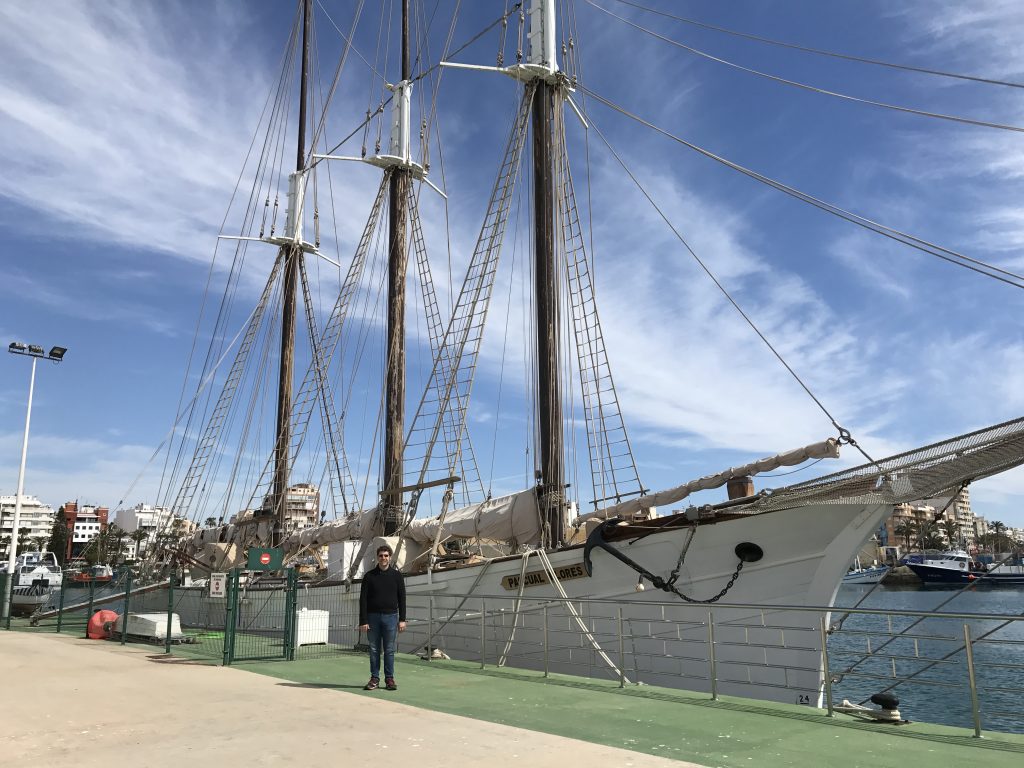 When we left Torrevieja on Monday, we crossed something else off of Dreamer's list: El Palmeral, a public park in neighboring Elche filled with more than 200,000 palm trees.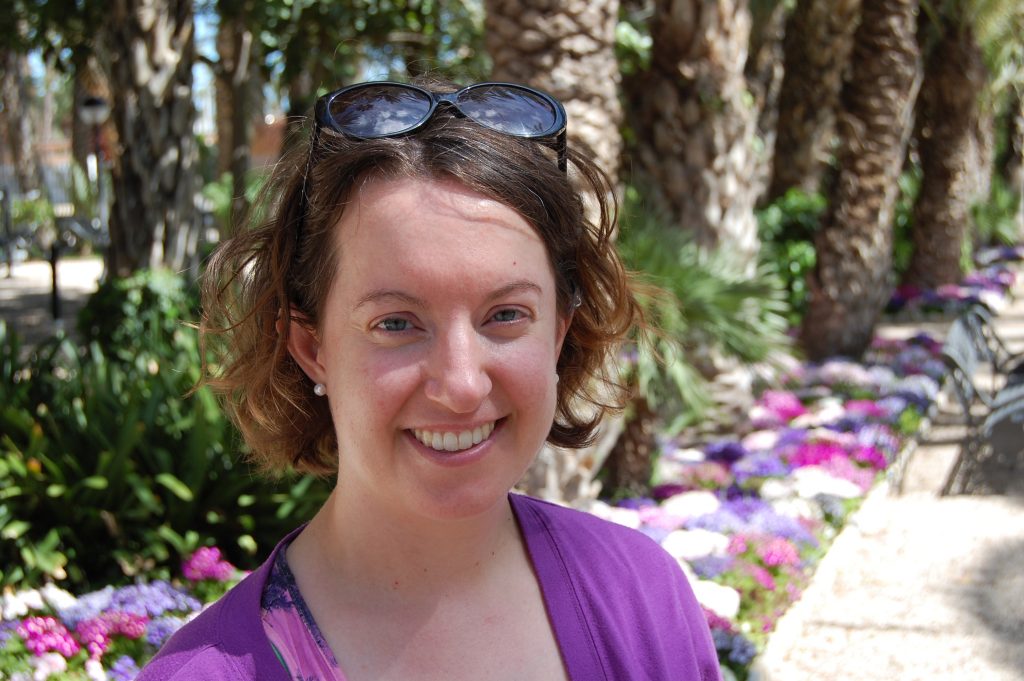 Yeah, since we drove, we brought the good camera on this trip…
This UNESCO World Heritage Site is the largest palm grove in Europe, and irrigation channels from the beginning of the Arab era in the 8th and 9th centuries still exist in and around it. There's a small harvest of dates from the trees, but they are better known as providers of palm fronds for Palm Sunday.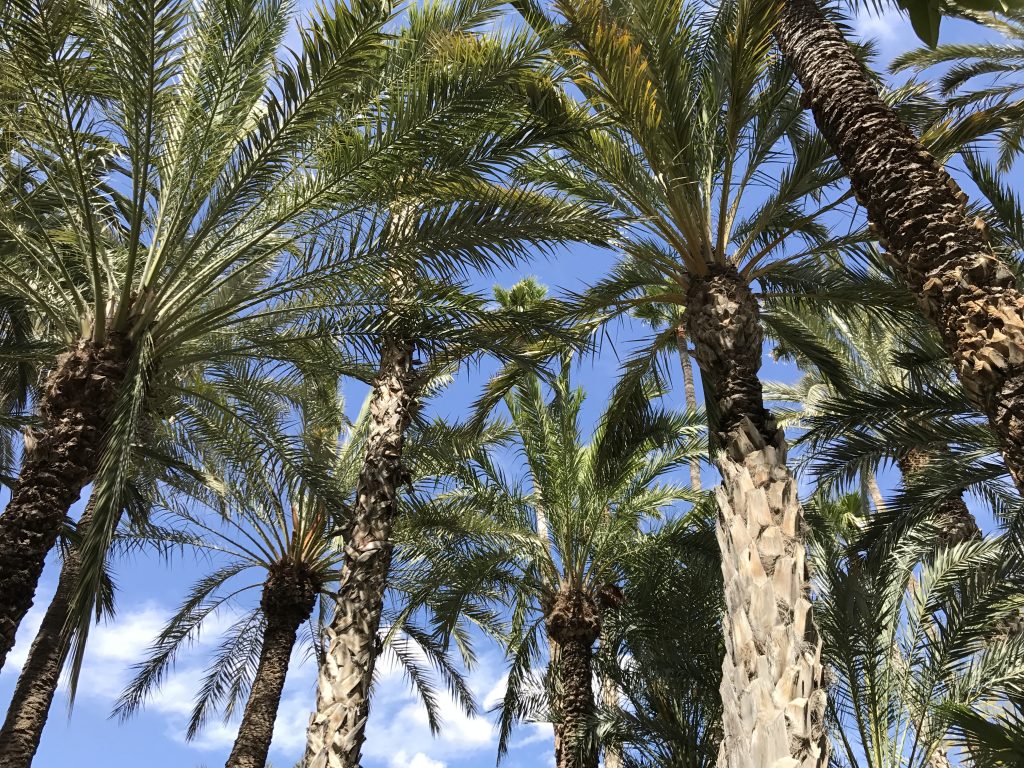 Doer could not get over the seeming cacti-tree hybrids. Their lower parts looked identical to tree trunks. Above: clearly a cactus.
Pigeons were apparently welcomed as well, or at least tolerated.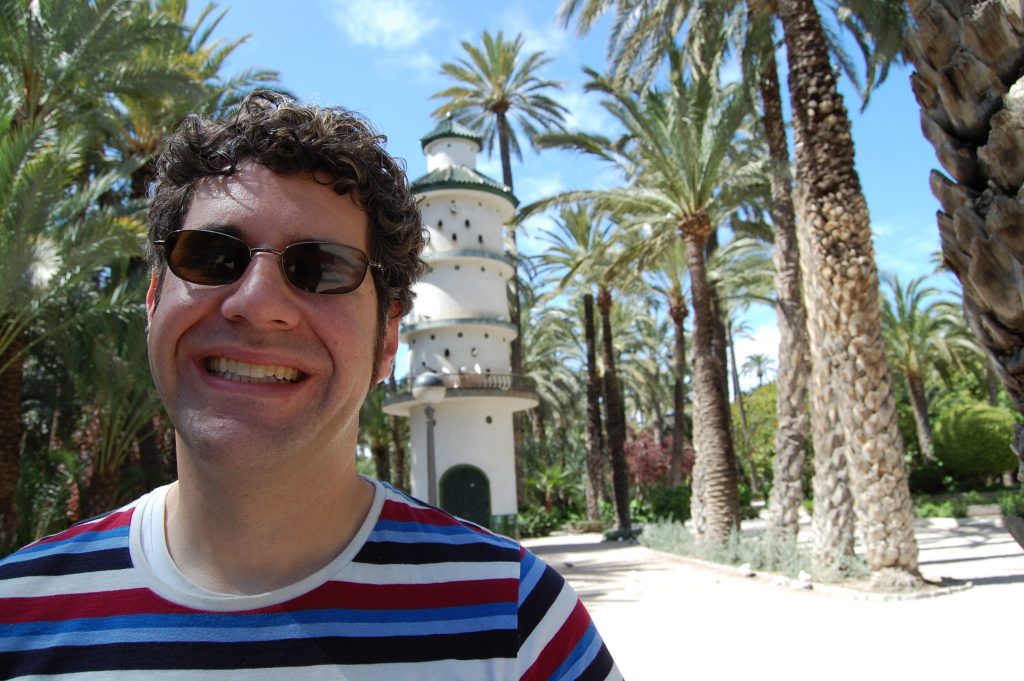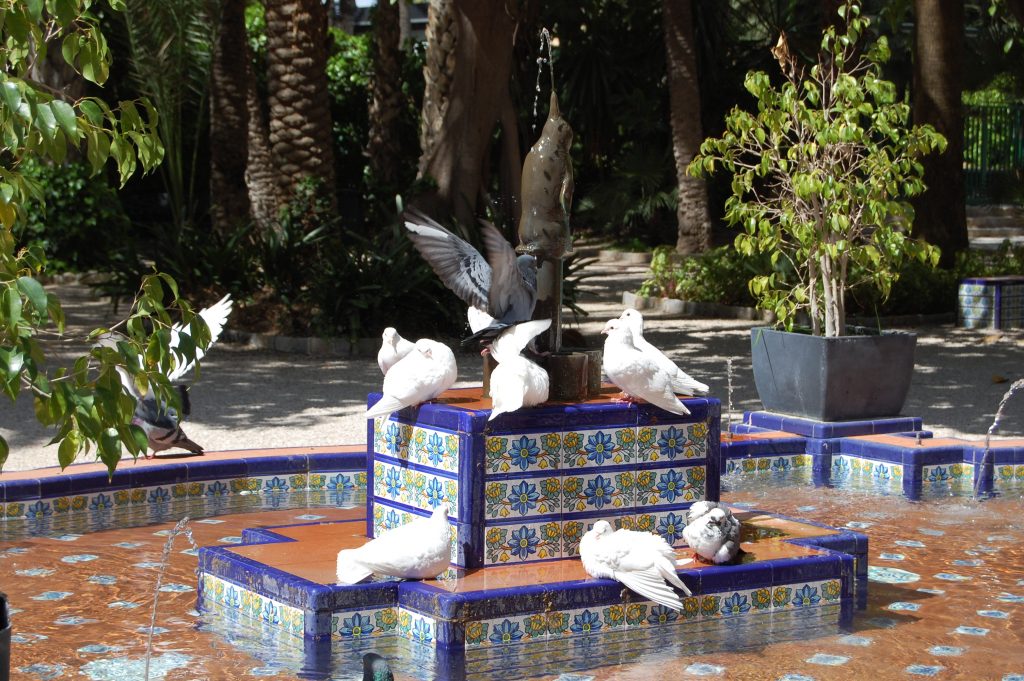 But it was Dreamer who had invested the most in planning this moment: wearing a shirt on purpose to coordinate with her surroundings. We are all very proud of her for her foresight.